61,111 Original Miles
Manual Transmission
427ci V8
390 hp @ 5400 rpm*
460 lb/ft torque @ 3600 rpm*
Capable 0-60 MPH: 5 seconds
Top Speed: 142 mph
*Base Price in 1967: $4,693
*Seller Asking:
$65,000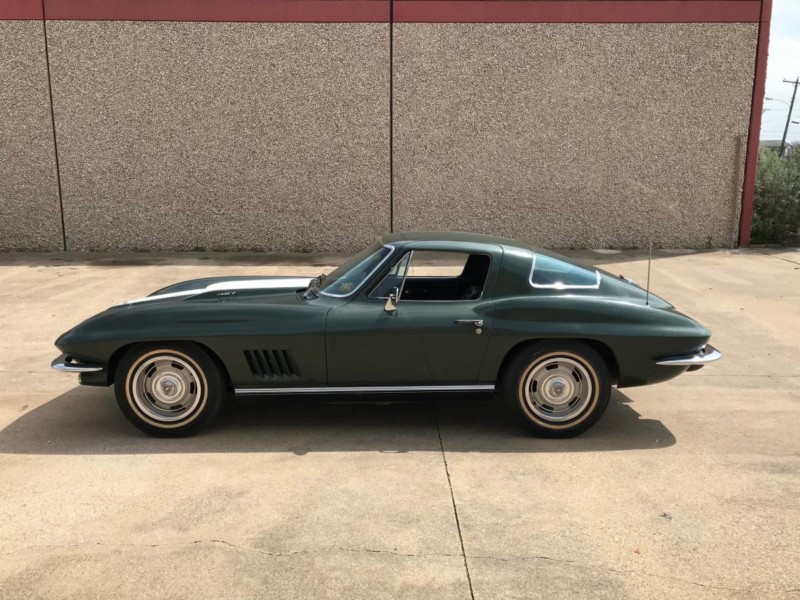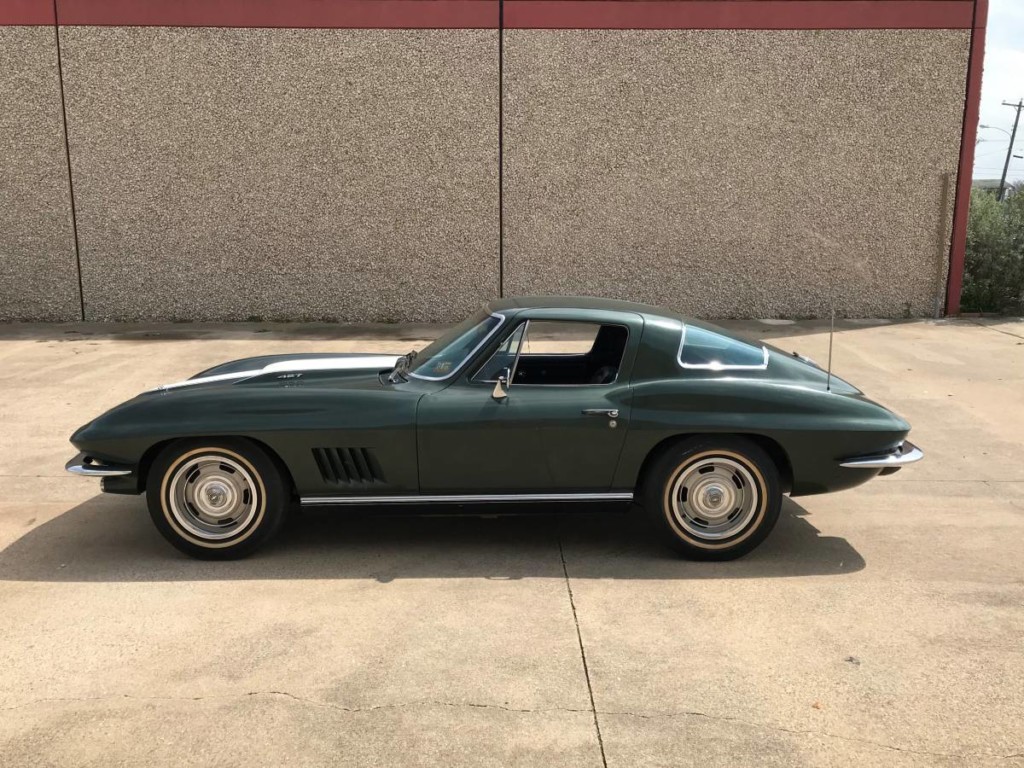 Fast Facts:
There were 4 big block options in 1967, and all were 427ci with different power ratings: 390hp L36, 400hp L68, 435hp L71, and the insanely rare 430hp L88. The last two are heavily underrated (esp. the "430hp" L88 race engine), and were completely different beasts compared to the first two. The L36 and L68 are exactly the same engines, but the L68 has 3 carbs
The L36 (found in this Goodwood Green car) was as close as you could get to the "everyday big block Corvette". It was the stump puller of the group, sacrificing high RPM power for low end torque, giving it the ability to turn A/C and power steering pumps around town with ease. Its hydraulic roller lifters required no valve lash adjusting, and its single carb made it easier to work on than the tri-carb setups of the more powerful 427's
Due to the low profile shape of the Coupe, the doors had to cut into the roof so that an opening would emerge when the door is ajar. This allowed for ample head room when getting in an out
This C2 generation had no truck (in both the coupe and convertible). All luggage had to be stored in the hatch, which could only be accessed by folding the seats down forward
The C2 used fully independent front and rear suspension, while many Ferraris and Aston Martins were still using live axles in the rear
Key Model Year Changes:
1967 cars can be identified by the number of slits in the fender vents. 1963-1966 had 3 slits, while 1967 had 5 slits
A blue, "GM Mark of Excellence" label was attached to the back of each 1967 Corvette door above the latch, a quality awareness gesture. No other year C2 featured this
The rocker panels now featured a flat black finish (no ribbing)
There was now a single backup light over the license plate, as opposed to 2 backup lights on each side (in line with the brake lights) on previous years
Knock-off wheels could not be had for '67, due to safety regulations. 1966 was the final year for the knock-off option
For a cleaner look, most of the exterior trim and emblems that were found on 1966 models were no longer featured on the '67 model
The hand brake was now a lever placed in between the seats (a Corvette first) vs a pedal located under the dash board in the previous years.
Energy-absorbing steering column, four-way hazard warning flashers and a dual master cylinder brake system are standard for 1967
Seats were a new design, as well as the upholstery
The lock buttons were moved further forward on the door panels, and they featured an attaching screw at the rear
The passenger safety handle bar above the glovebox (a Corvette feature since 1958) is deleted for 1967

   
Seller Notes:
Sat for 30 years. 61k original miles
Original Goodwood Green paint and interior
Numbers matching 427 L36 390 horse
Power steering, 4-wheel power disc brakes and factory AC
It needs some help to be road worthy. Highly original time capsule

                        
Dallas, Texas – View Seller's Ad

Disclaimer: New Old Cars LLC is not affiliated with or endorsed by Craigslist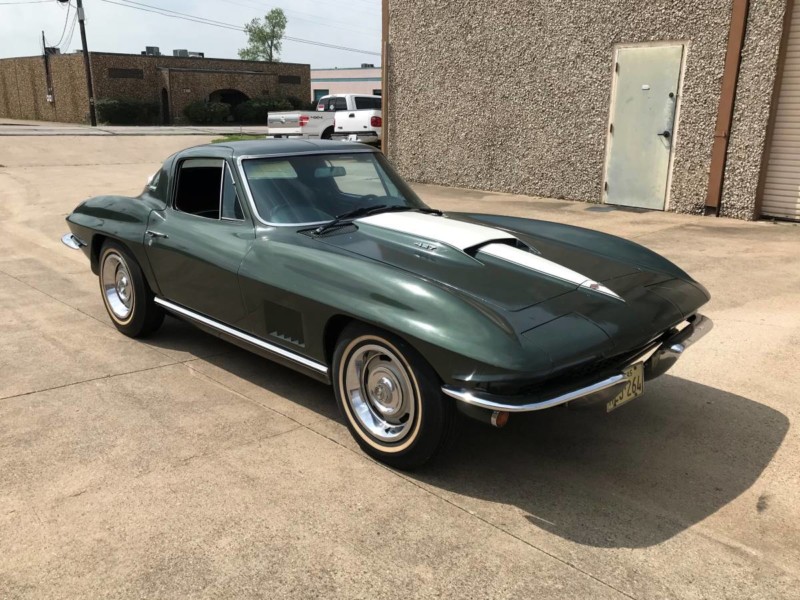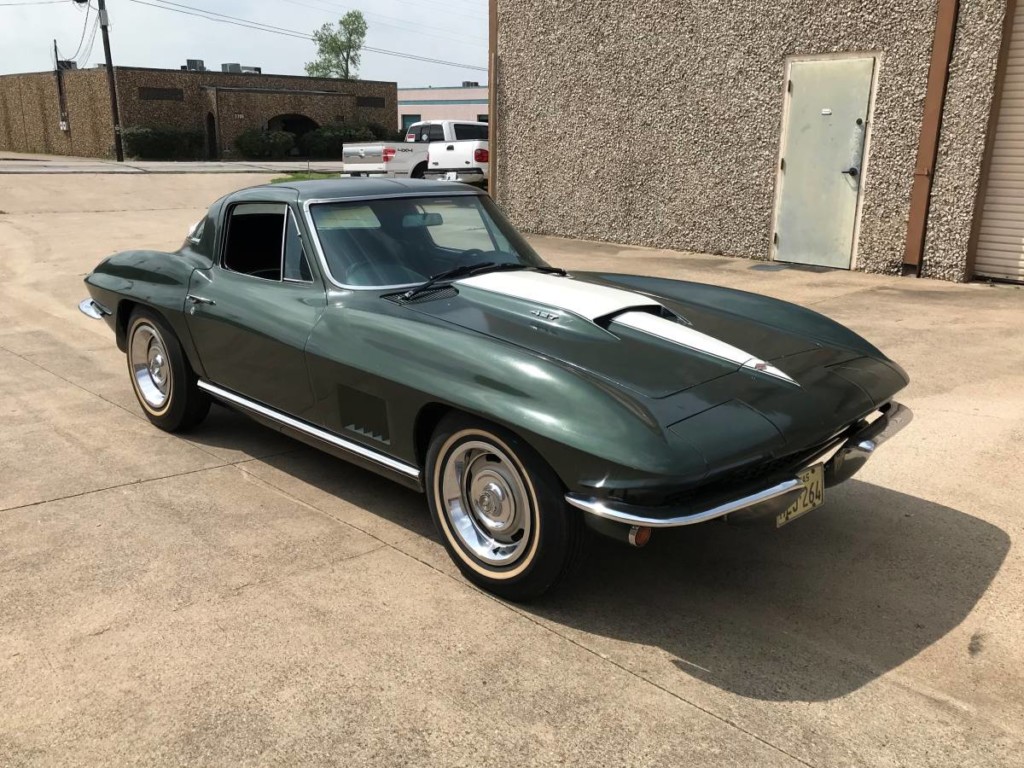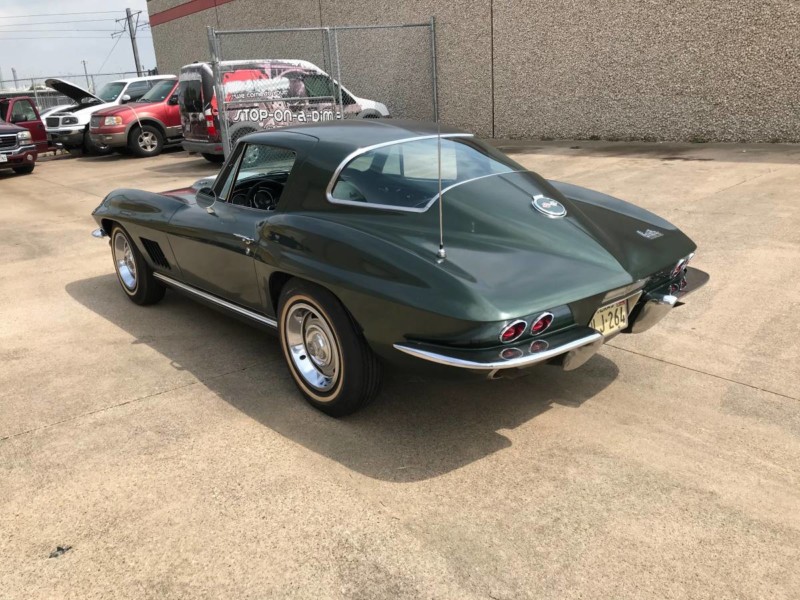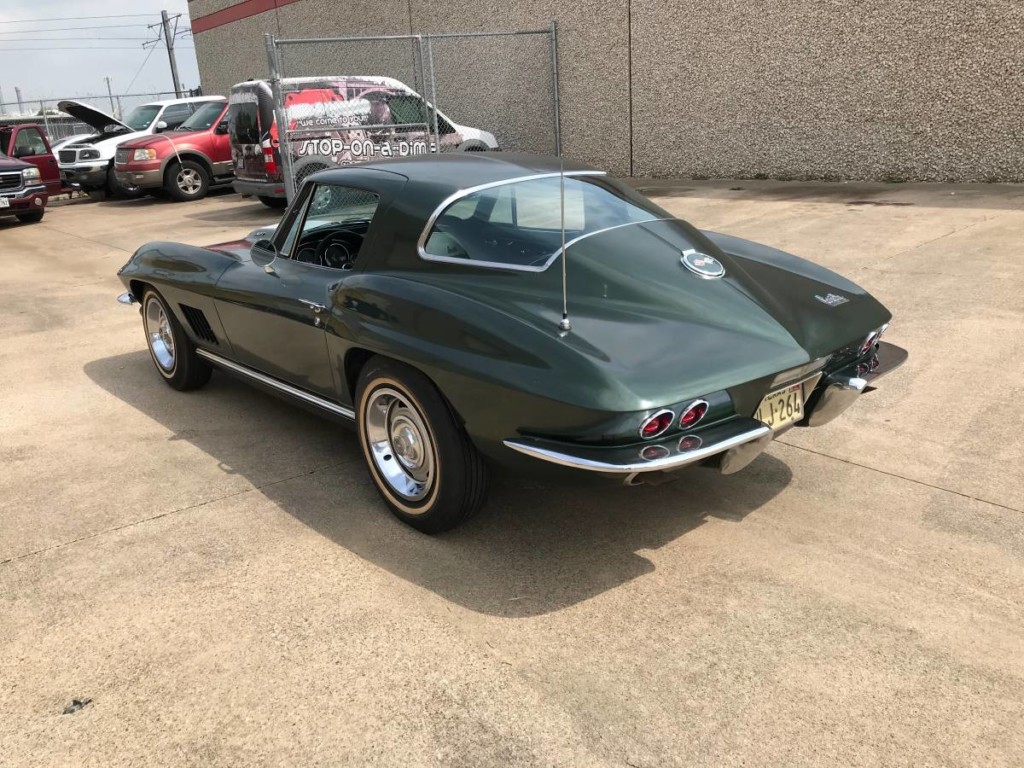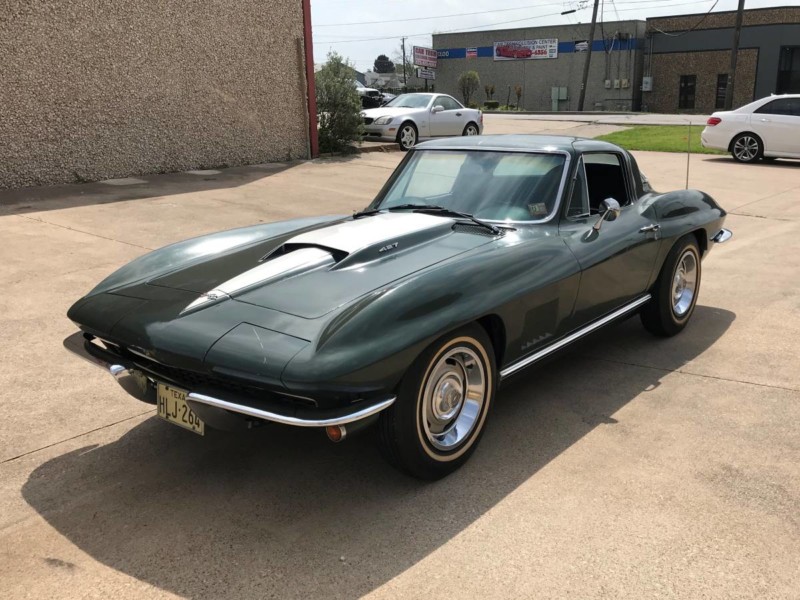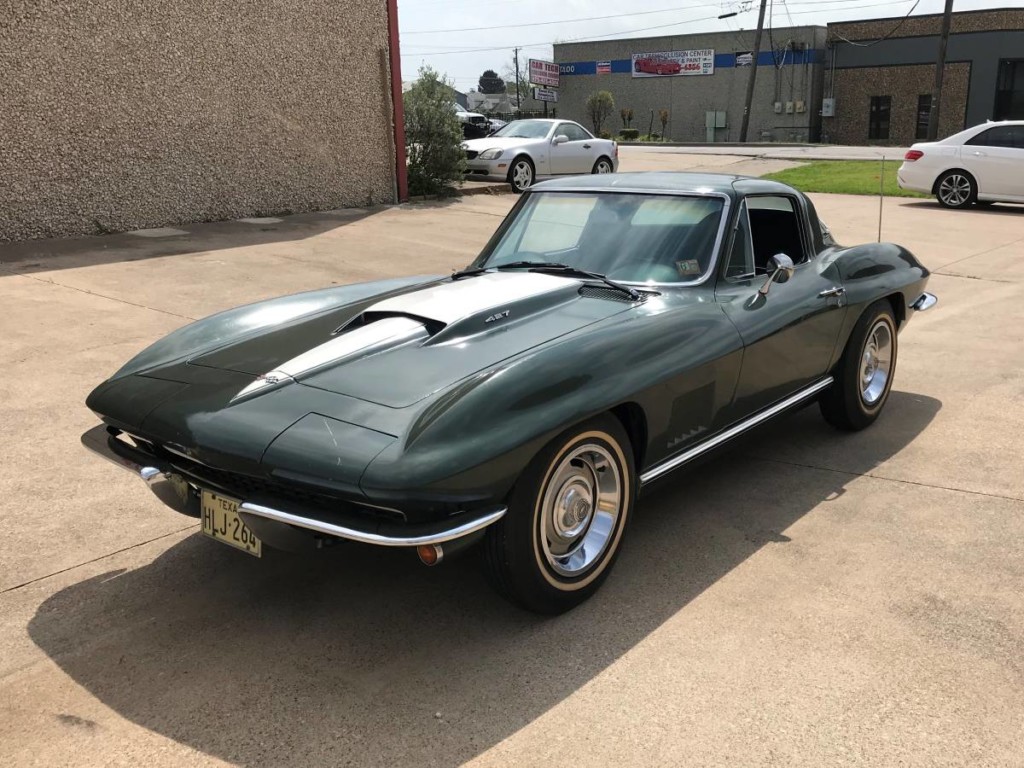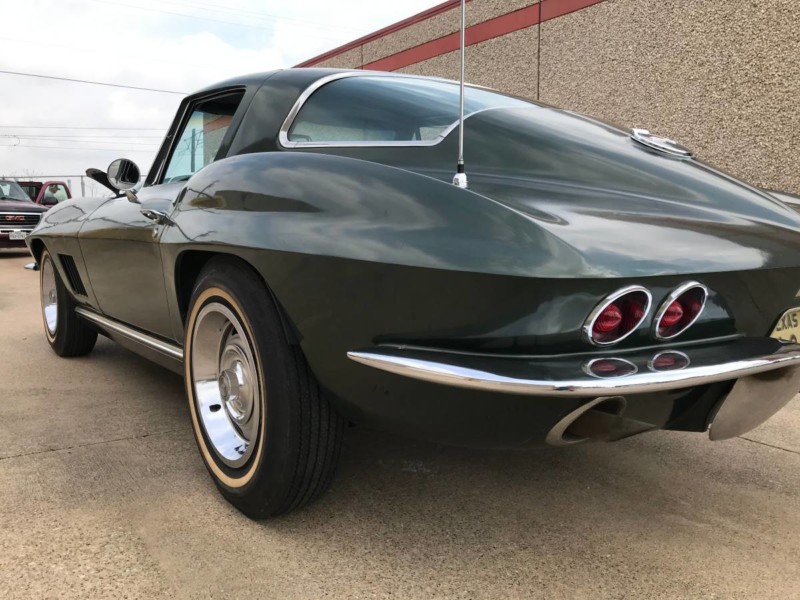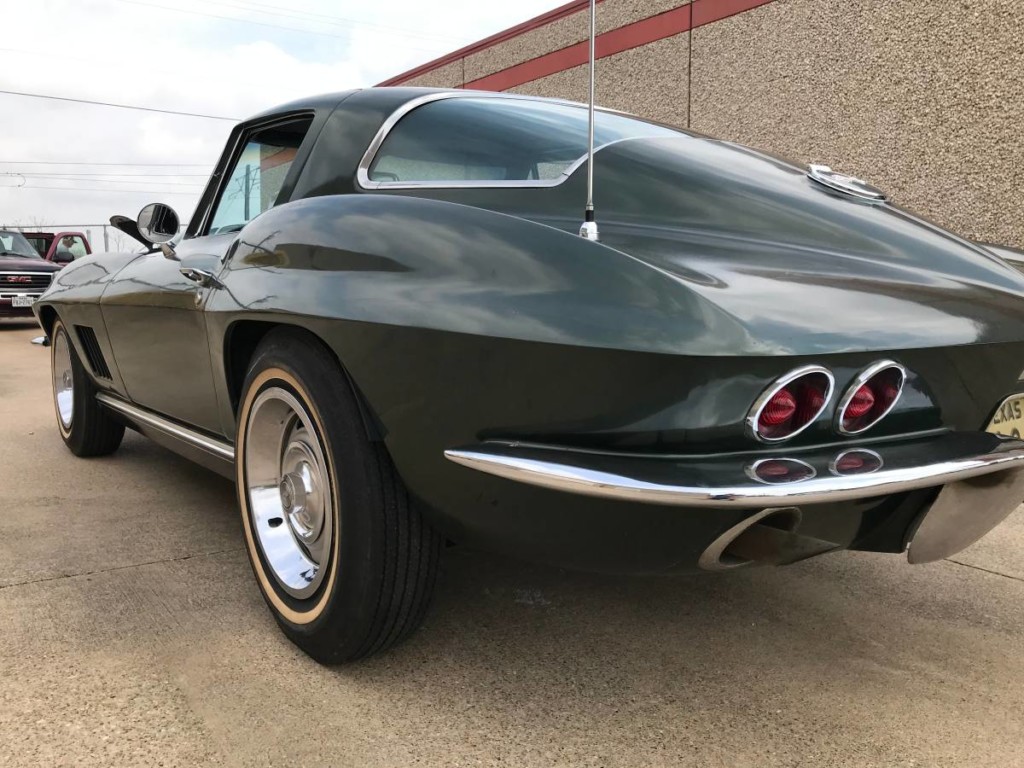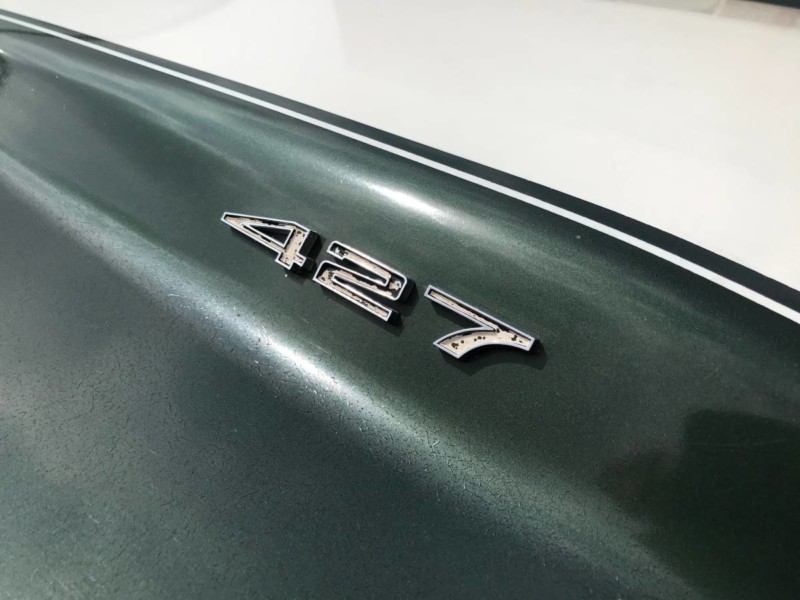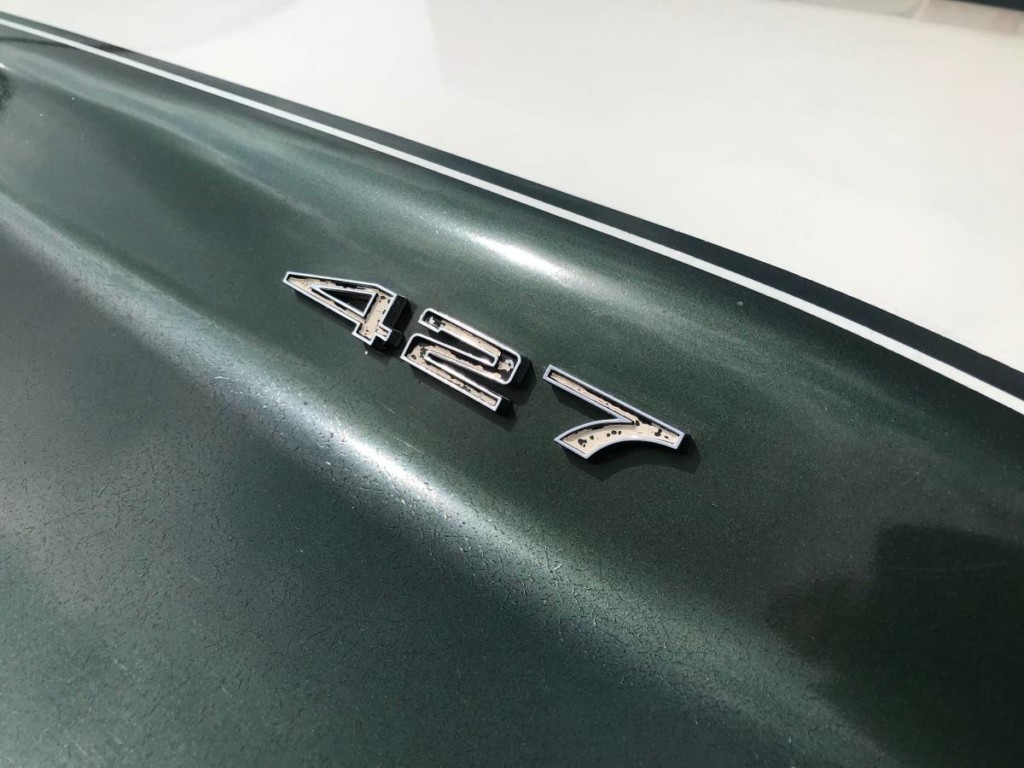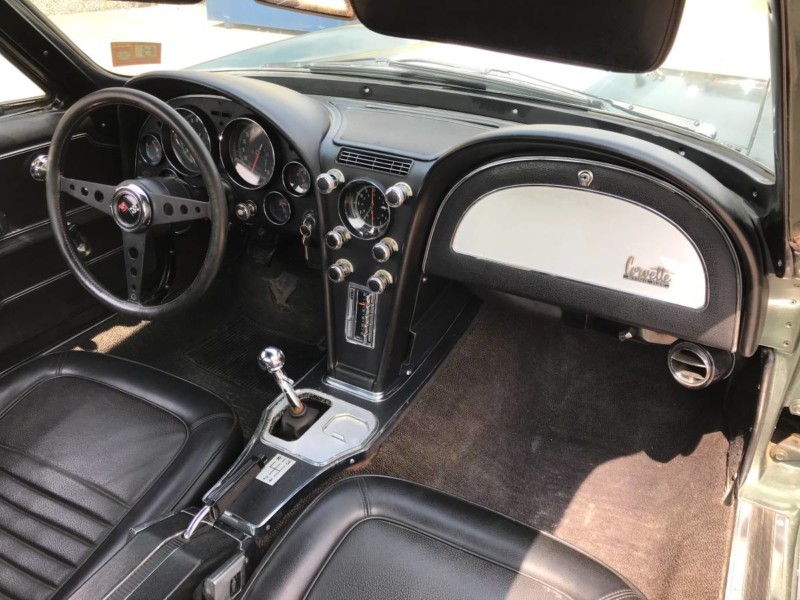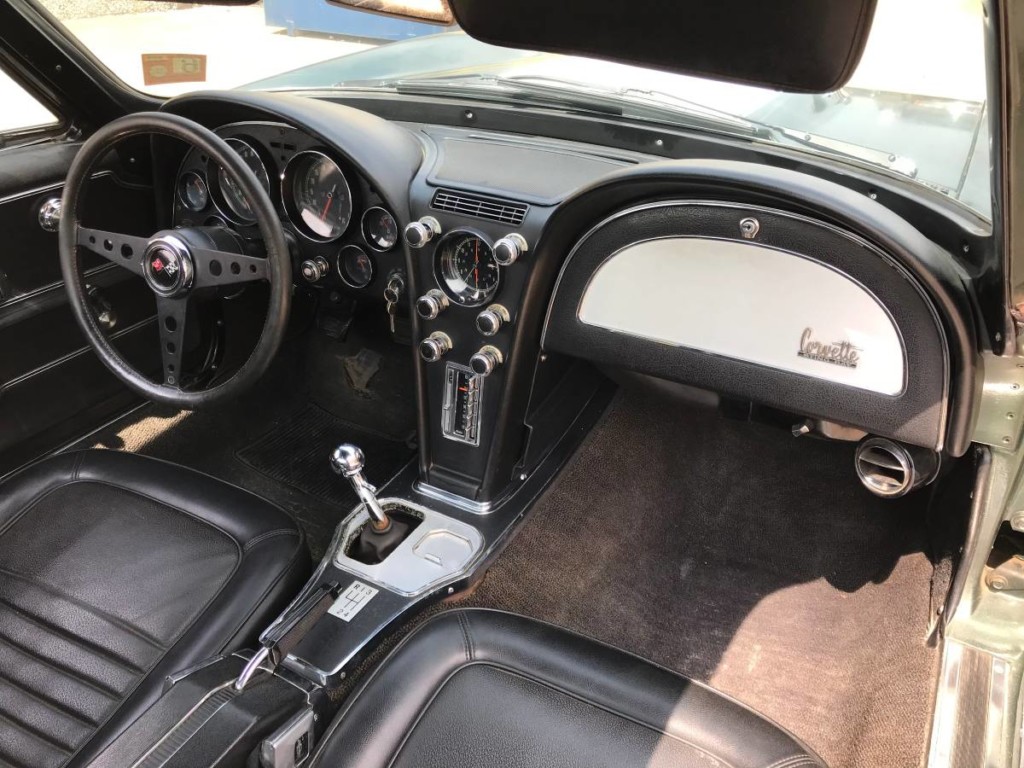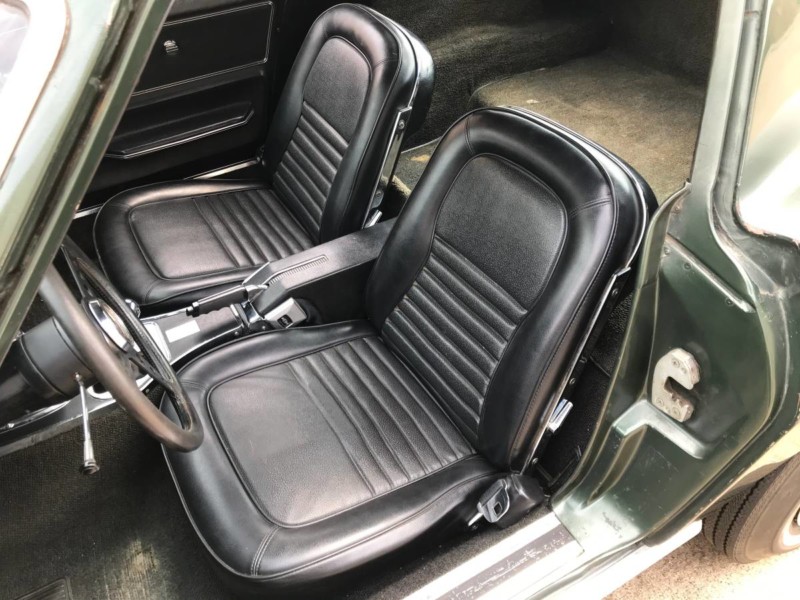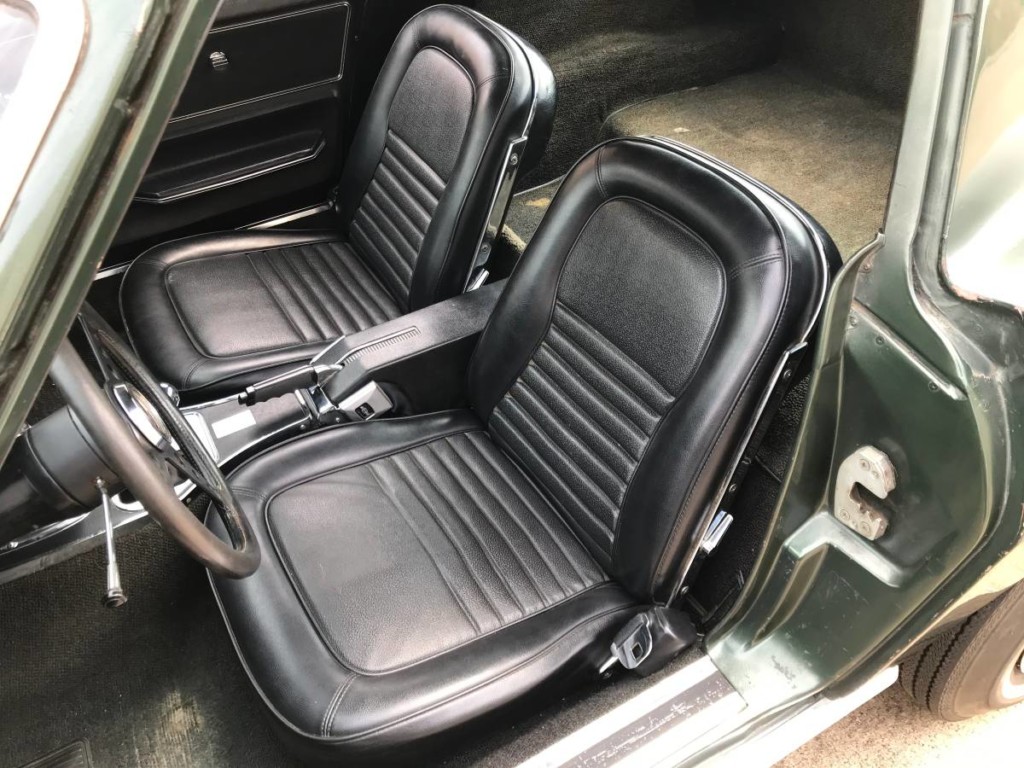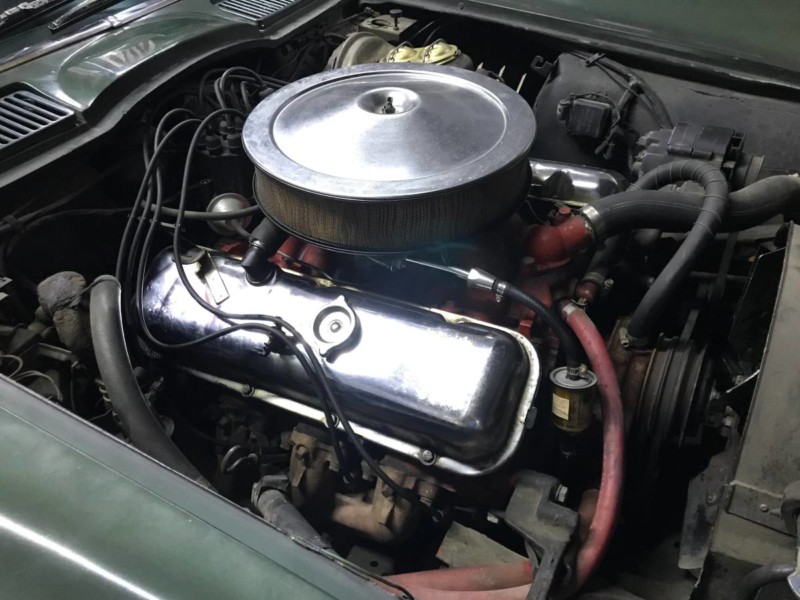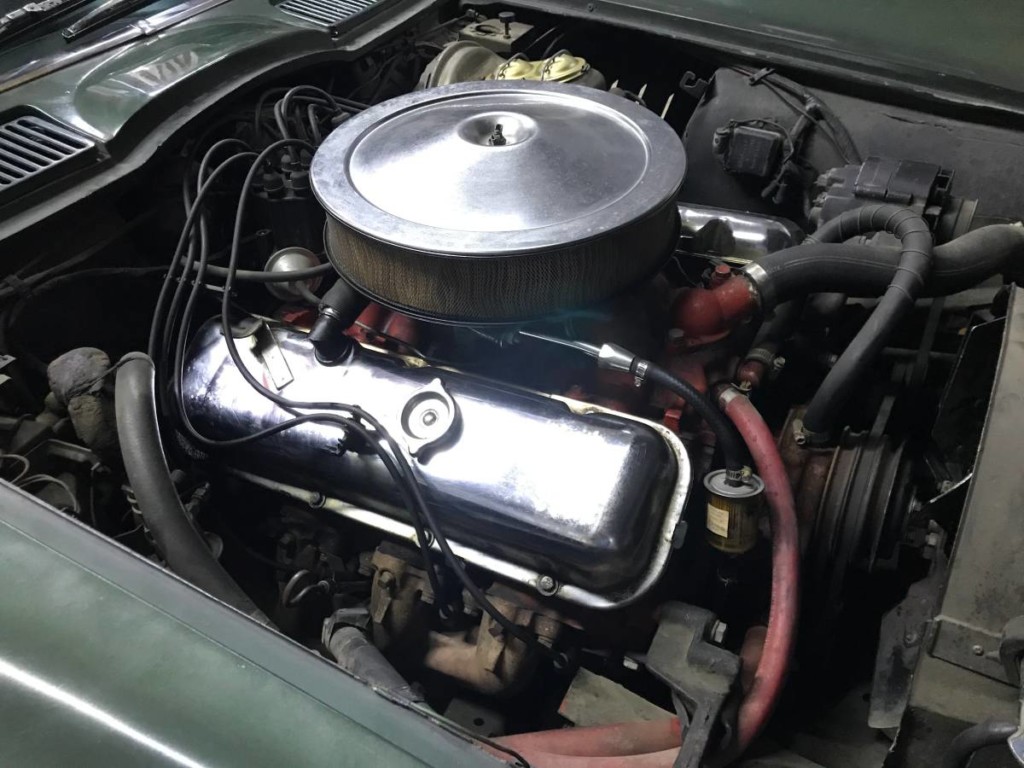 UPDATE: ad is no longer available (sold or expired)
To list your own car, contact us HERE.

*SAE rated from factory. May not reflect current output
*Performance numbers pulled from either the factory brochure or reputable automotive road tests
*Base price when new does not reflect original MSRP of this particular car, nor does it reflect what the original owner paid for it
*Advertised price at time of posting. Sellers can raise or lower prices on their original ad at any time. Click on the original ad to view current price/availability
Mileage Disclaimer: NOC has not confirmed if the mileage stated by the seller is true and accurate. It is up to the buyer to verify these claims. Vehicle history reports, service records stating mileage, and even inspections of odometer tampering are recommended.

– COMMENTS –