27,500 Original Miles
Manual Transmission
2.0L 4 Cyl
99 hp @ 4900 rpm*
118 lb/ft torque @ 3500 rpm*
Capable 0-60 MPH: 10.5 seconds
Top Speed: 118 MPH
*Base Price in 1974: $6,050
*Seller Asking:
$34,800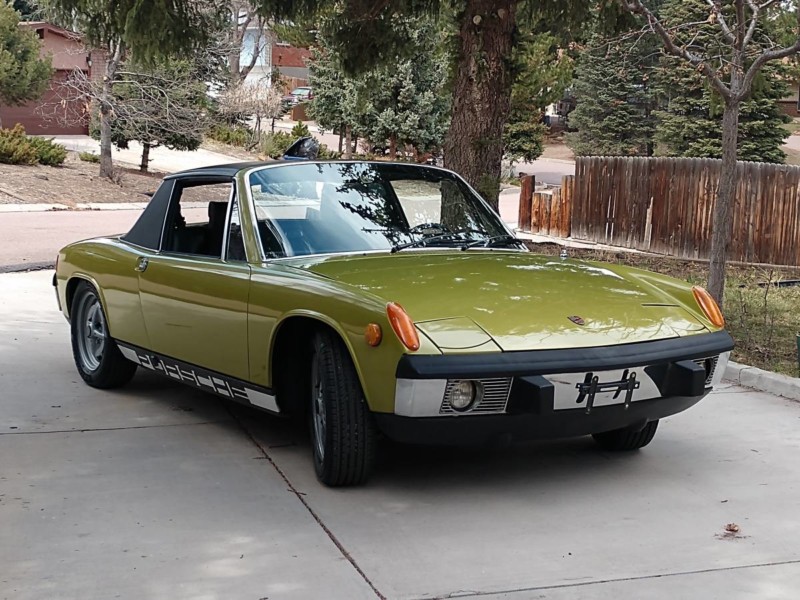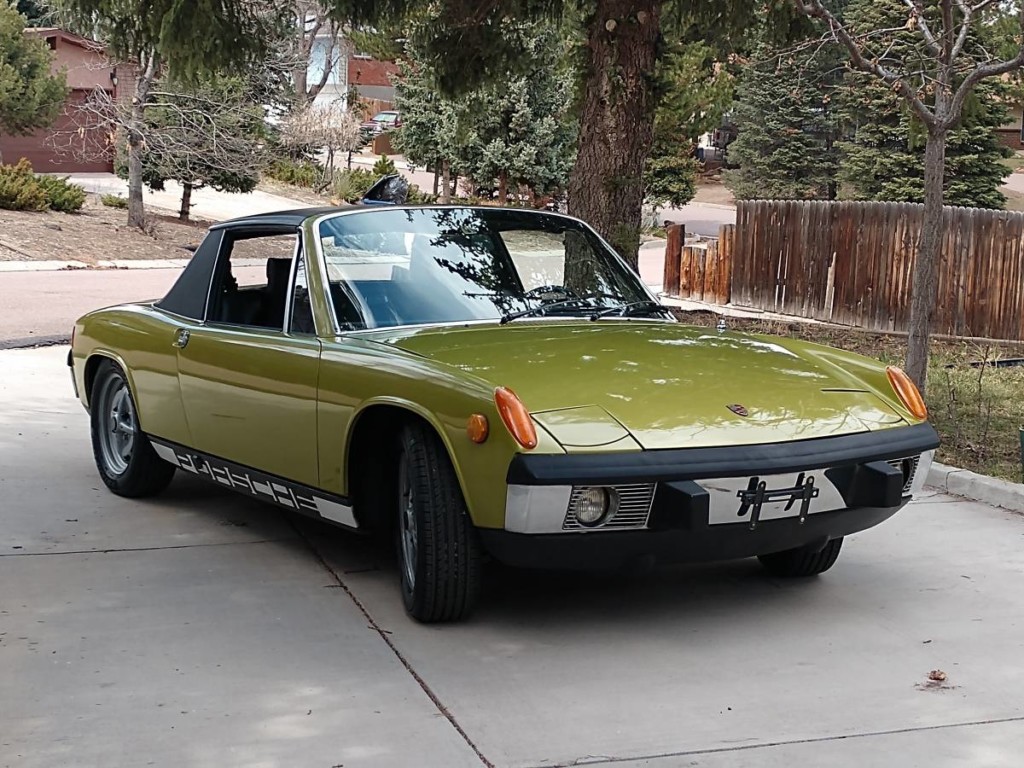 Fast Facts:
The mid-engined 914 weighs as little as 2094 lbs
The 2.0L 4 cyl (VW's Type 4 engine) came in 1973, replacing the old 2.0 6 cyl from the 914/6 (which shared its engine with the 911). Despite fewer cylinders, the 4 cyl matched the torque output of the 6 cyl, was lighter in weight, and made only 10 fewer horsepower
One of the more impressive features of the new 4 cyl was its bore to stroke ratio. The bore size was 3.7″, paired with quite a short stroke (2.79″). This gives the 914 2.0 a bore to stroke ratio of 1.33, which is race car territory (desired for achieving high RPMs)
One of the factors that killed the 6 cyl was an "unexpected" rise in cost. 914/6 bodies were produced by VW before getting shipped to Porsche for completion. Heinz Nordhoff, CEO of VW, had a "handshake" agreement with Ferry Porsche (a close friend) on a fixed price for these 914/6 bodies. However, Nordhoff died in 1968, and never got a chance to explain the "deal" to his replacement, Kurt Lotz
Kurt, who knew nothing about the deal, raised the price of the 914/6 bodies. The increase did not fit into Porsche's pricing structure (it raised the MSRP on the slow selling 914/6), so Porsche axed the 914/6 altogether
The achilles heel of driving an early 914 was the vague shift feel. Known as the "tail shifter", the sloppy feel is the result of the shifter linkage having to make a couple of 90° turns before entering the rear of the transmission. 1973 and newer 914s ditched this "tail shifter" for an improved "side shifter", which had a much shorter shifter rod and was better supported
Key Model Year Changes:
The standard steel wheels are now 5.5″ wide VW wheels
First year of the rear rubber bumper guards
Headlight surrounds are now black plastic (vs white)
U.S cars receive the required ignition seat-belt interlock buzzer
The previous year (1973) received a desirable upgrade to the shift linkage, and was the first year of the 2.0 engine (replacing the 6 cyl)
Seller Notes:
Original condition inside and out with very low mileage
Colorado car
Clean title
No rust whatsoever
Location: Denver, Colorado (more photos below)
UPDATE: ad is no longer available (sold or expired)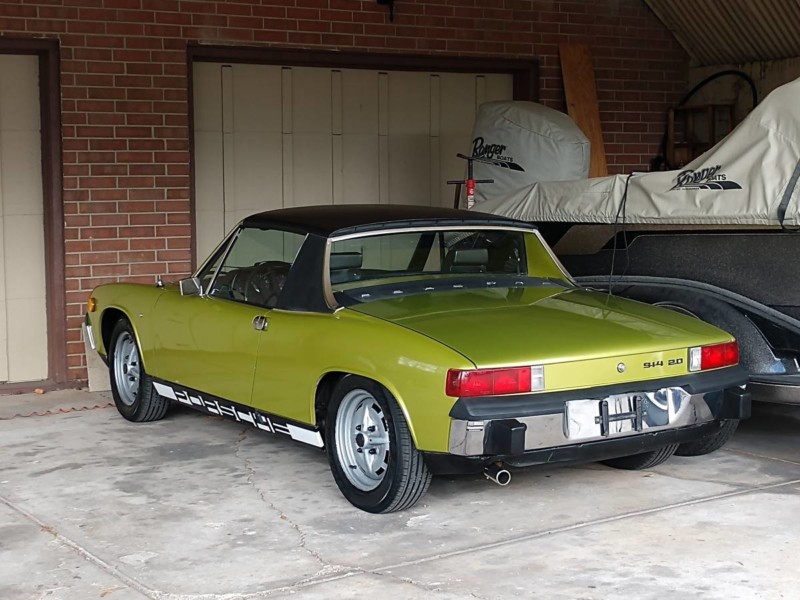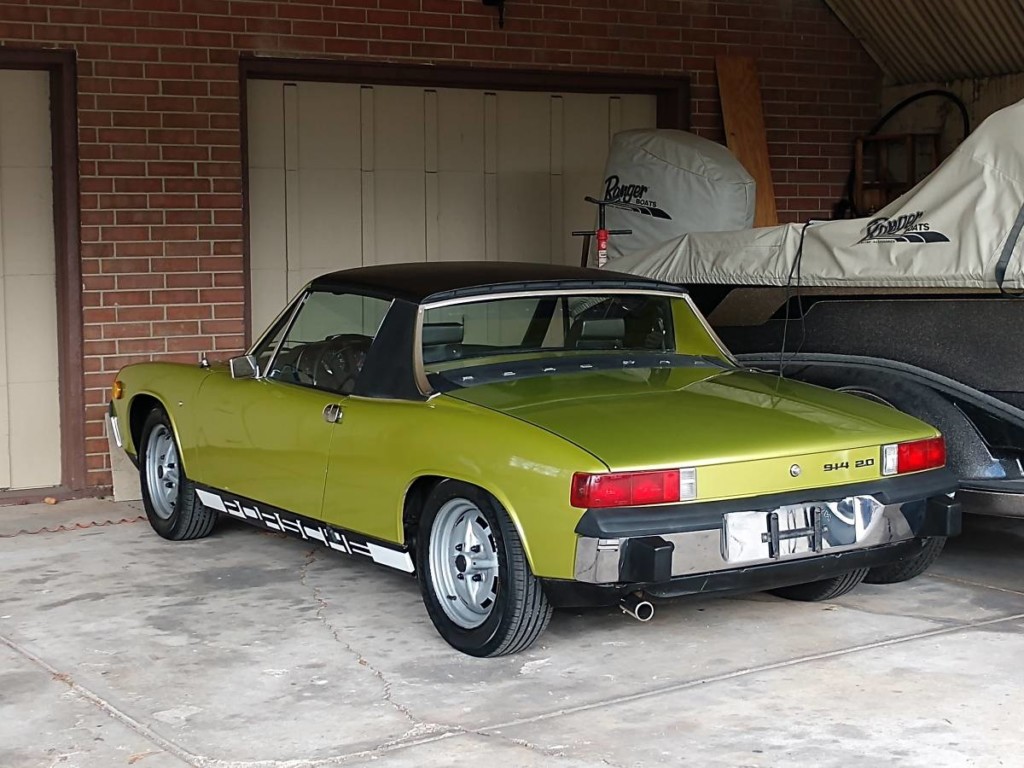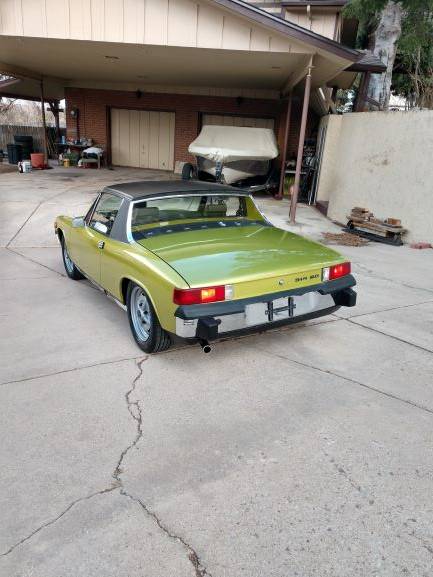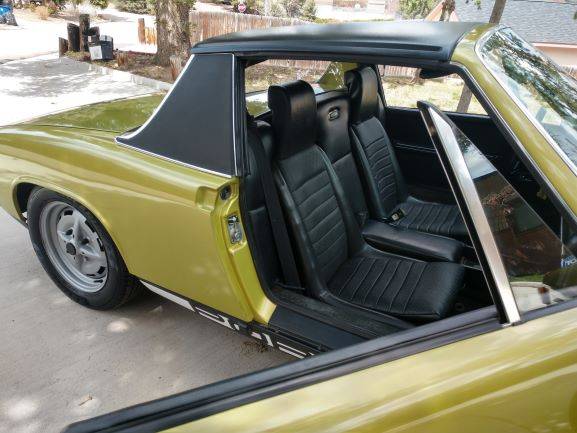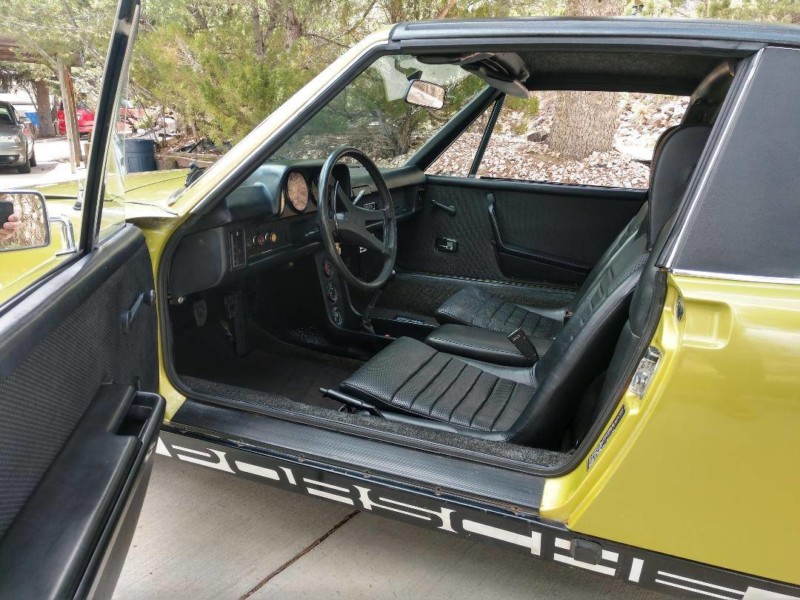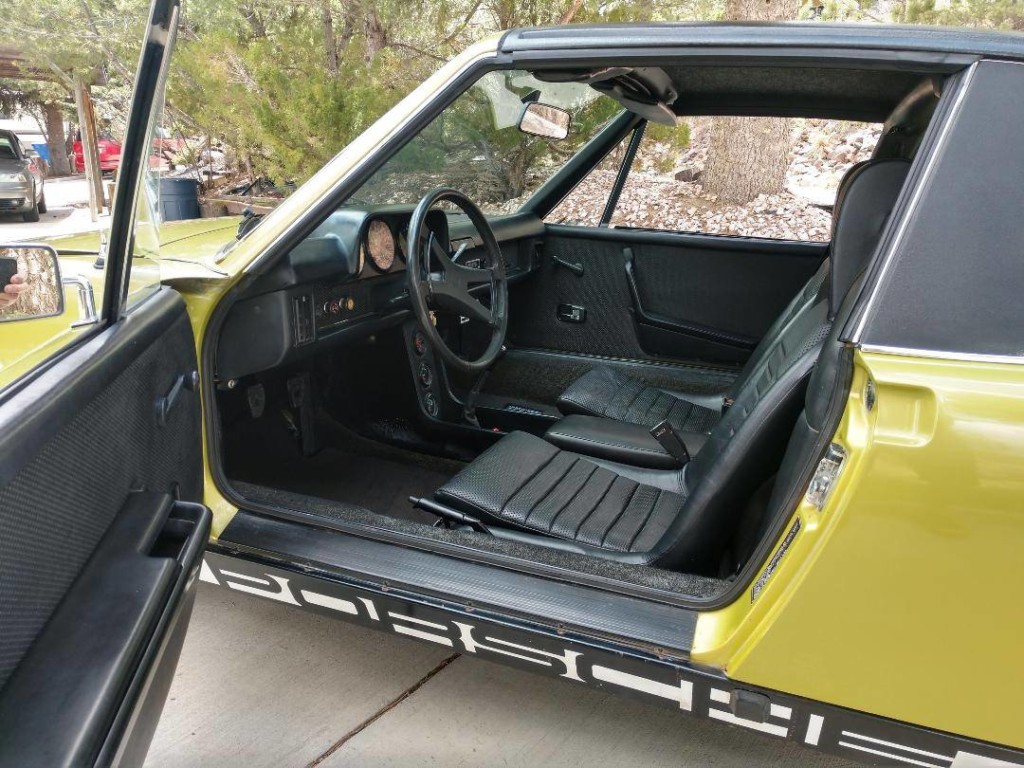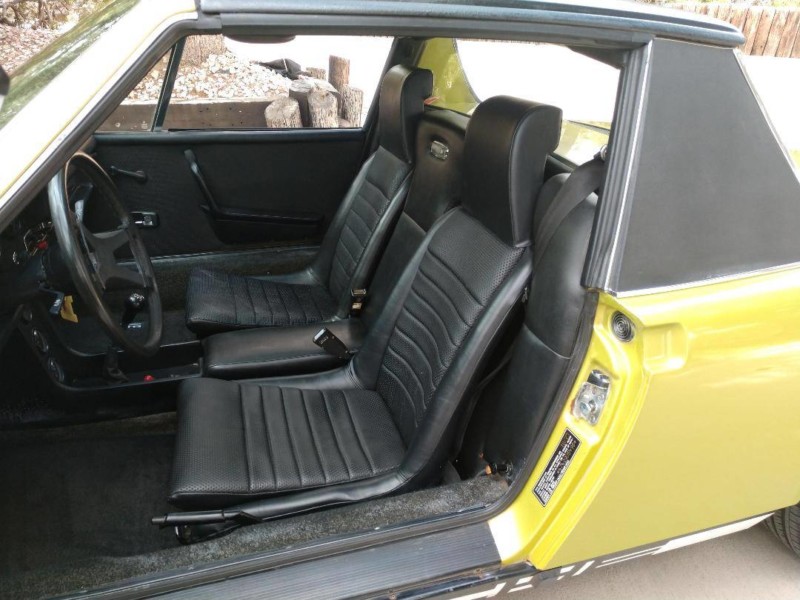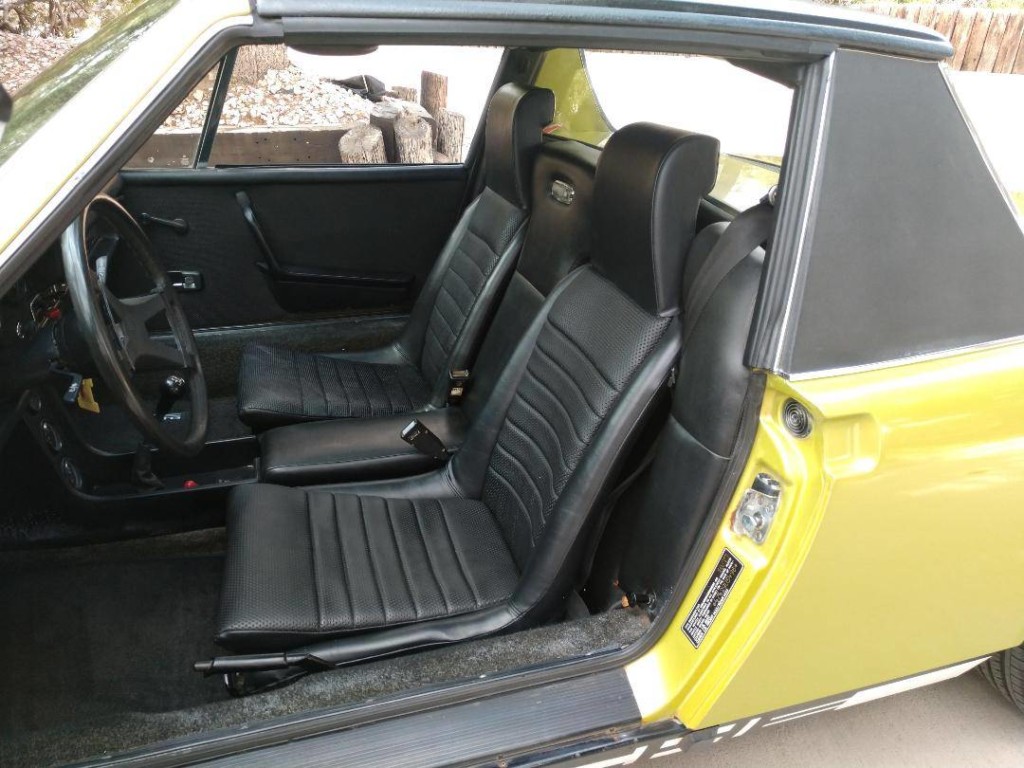 UPDATE: ad is no longer available (sold or expired)
To list your own car, contact us HERE.

*SAE rated from factory. May not reflect current output
*Performance numbers pulled from reputable automotive road tests
*Base price when new does not reflect original MSRP of this particular car, nor does it reflect what the original owner paid for it
*Advertised price at time of posting. Sellers can raise or lower prices on their original ad at any time. Click on the original ad to view current price/availability

Share This Car With A Friend:
– COMMENTS –