67,697 Original Miles
Automatic Transmission
5.7L 350ci V8
165 hp @ 3800 RPM*
275 lb/ft torque @ 1600 RPM*
Capable 0-60 MPH: 11 seconds
Top Speed: 110 mph
*Base Price in 1985: $11,223
*Seller Asking:
$25,900

Own this car for $349 a month!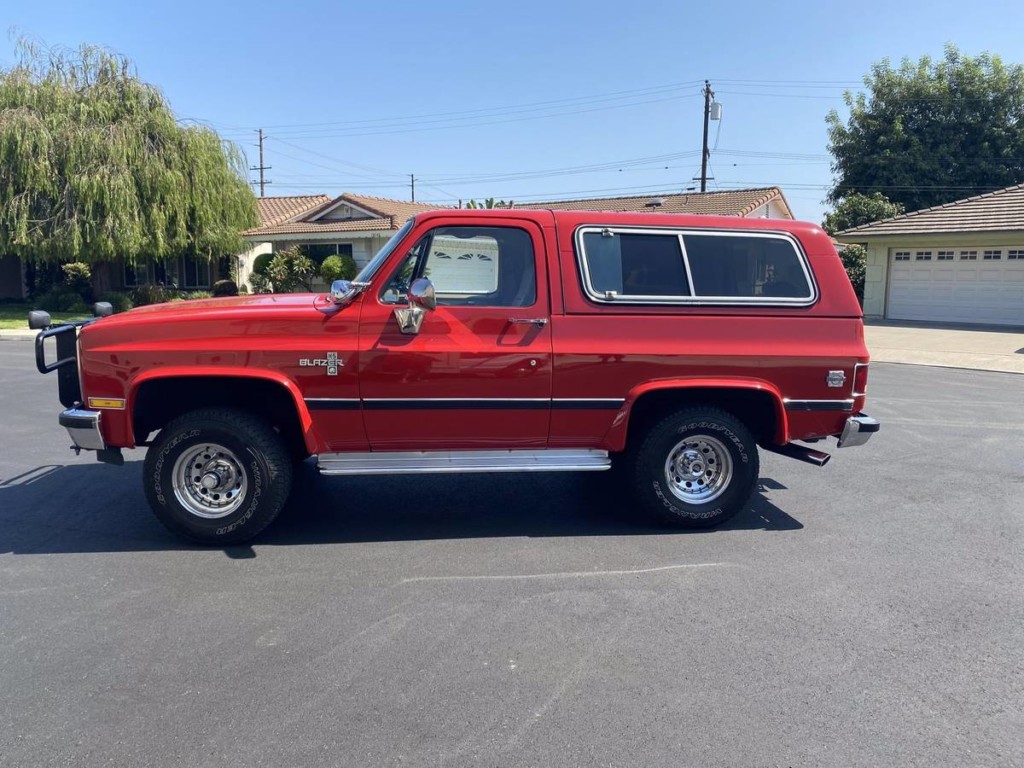 Fast Facts:
The K5 Blazer was a two-door SUV that rode on a shortened full-size HD truck chassis (K10)
It's essentially a shortened, 2 door Suburban that was designed to conquer any terrain
These trucks seat five and feature a 1,688 lb total payload capacity. Total gross vehicle weight (GVW) rating is 6,100 lbs, and towing capacity is 7,000 lbs
An automatic hub locking system allows you to shift on the fly at up to 25 MPH (no stopping required)
This truck was tall, massive, and highly capable – so much so that it caught the eye of the military. A K5 Blazer was used as a testbed for a military vehicle prototype built by none other than Vic Hickey (creator of the HUMVEE). The production military model of the civilian K5 was known as the M1009 CUCV, and apparently, a few are still around today
Prior to 1987, the K5 was available to California buyers only with a California-specific engine (this was a common GM protocol – offer a lower performing, lower emission engine for CA buyers to meet CA emissions, and offer a more powerful, less restricted engine to the other 49 states). Although this time, it's the California buyers that were treated to a larger, more powerful engine (5.7L) than what was offered elsewhere (5.0L). The 5.7L made more power down low and didn't rev as high, while the 5.0L made peak power higher up in the RPM range (160hp @ 4400 RPM, 235 @ 2000 RPM)
The K5 Blazer was superseded by the Tahoe in 1995
Key Model Year Changes:
The 2nd generation Blazer had a whopping 18 year lifespan (1973-1991)
No notable changes occurred in 1985
Notable changes didn't occur until 1987 with the switch to TBI (throttle body injection). The 5.7L 350 was made standard by this time
1988 was the first year of: Bright Blue Metallic, Forest Green Metallic, Light Mesa Brown Metallic, and Dark Mesa Brown Metallic. 1988 also saw a fixed mast antenna (replacing the old windshield antenna), a trip odometer, and an improved windshield wiper pulse control. A new door handle seal reduced air leaks
1989 saw a facelift occur
Seller Notes:
67k original miles. Carfax verified
One owner its entire life until October of last year. Owned by a commercial airline pilot that took excellent care of it
Stock condition
Spent entire life in Orange County, CA
Loaded with extras: leather seating, power windows/door locks
Dash is perfect
No rust! Body is laser straight

                        
Location: Gilbert, Arizona – (more photos below)

Disclaimer: New Old Cars LLC is not affiliated with or endorsed by Craigslist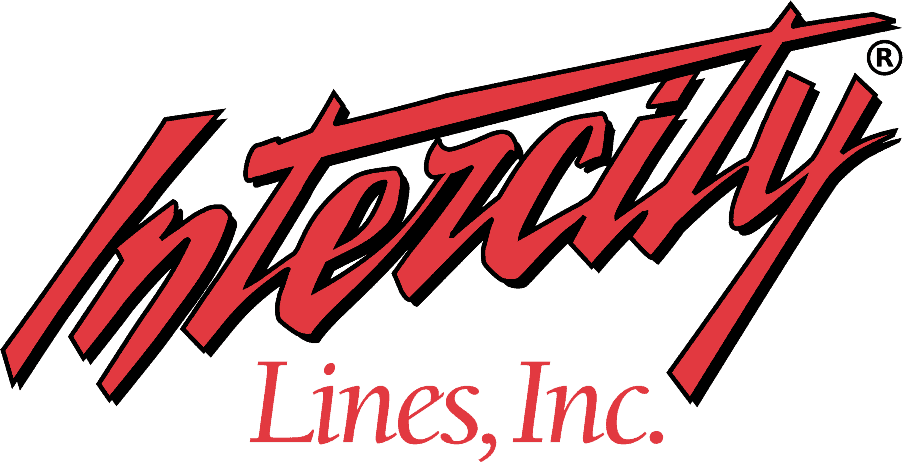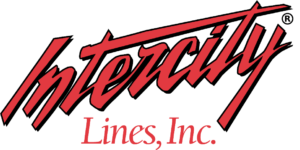 – Click for shipping quote –
NEVER MISS A CAR!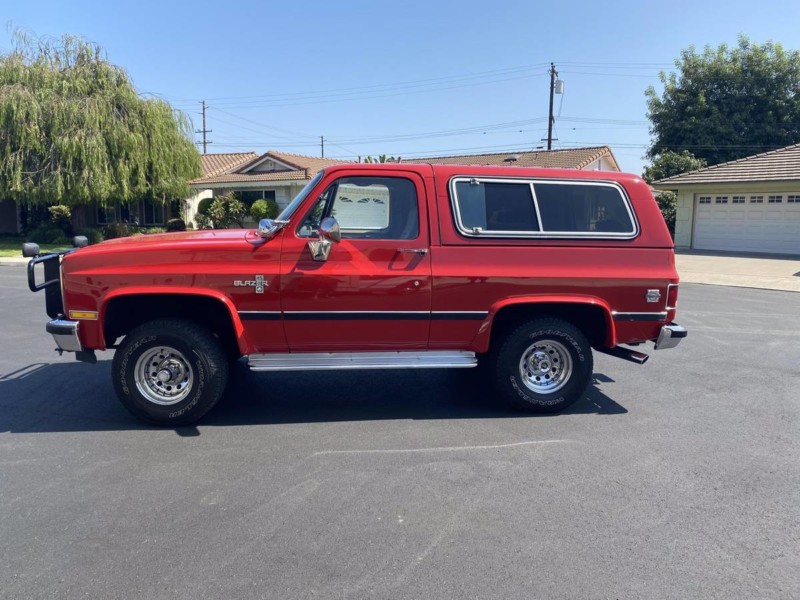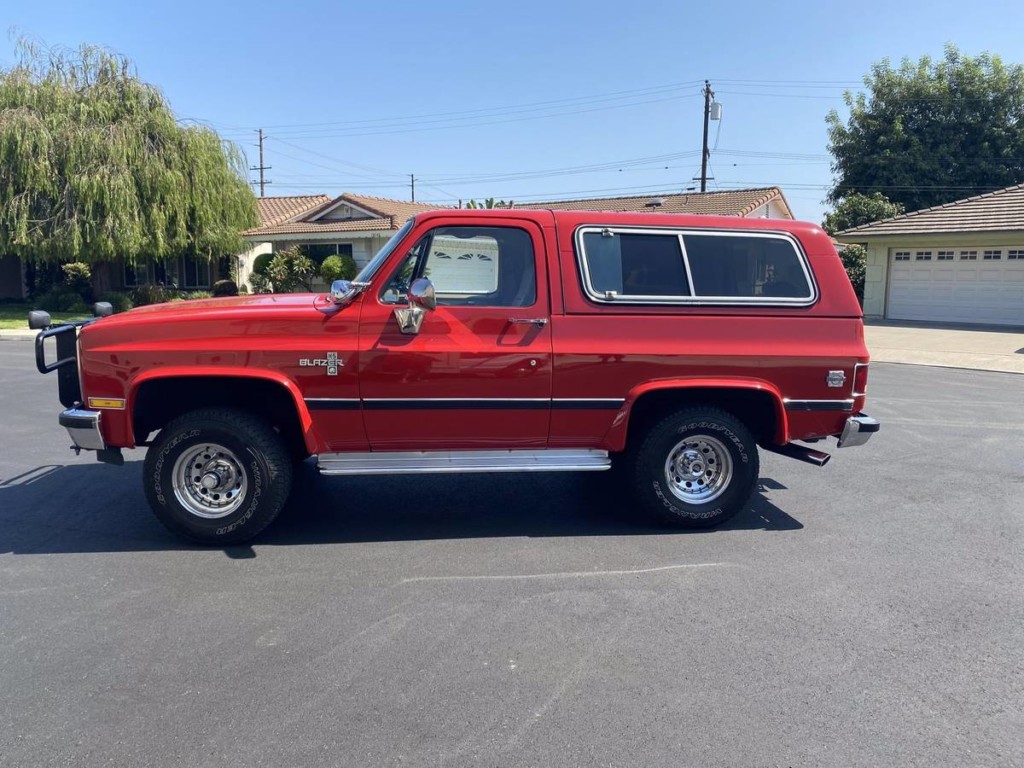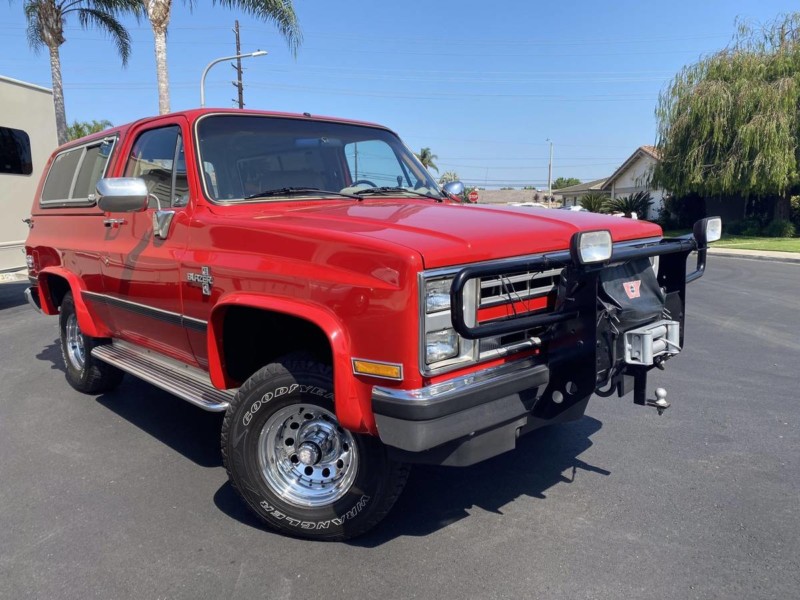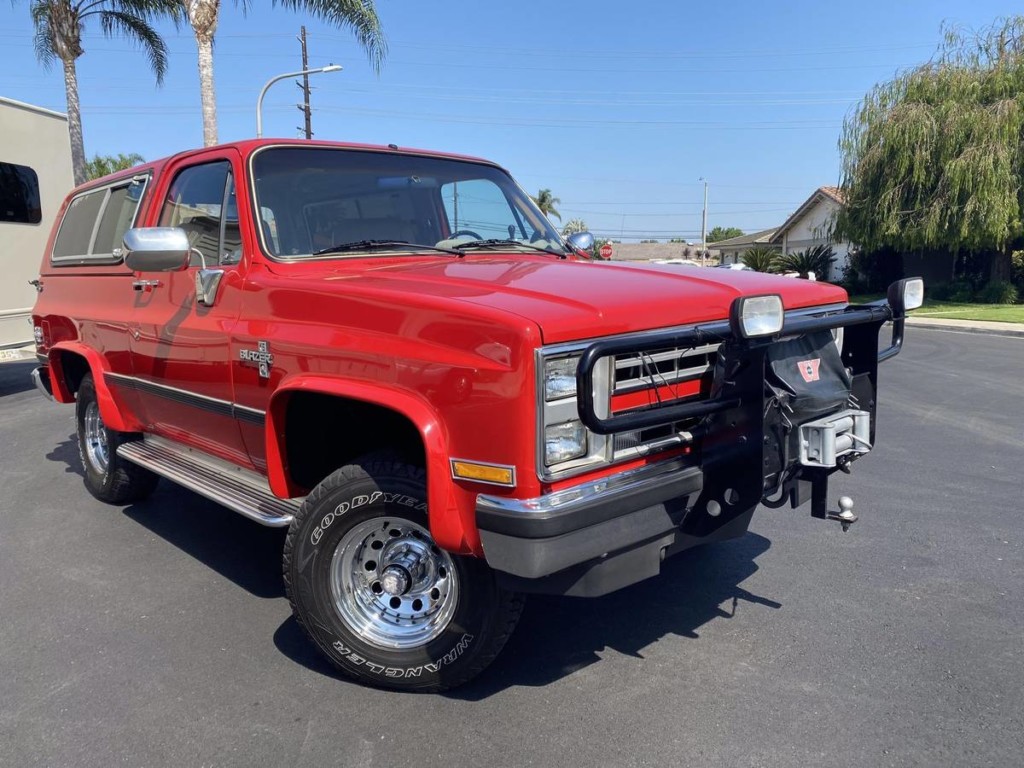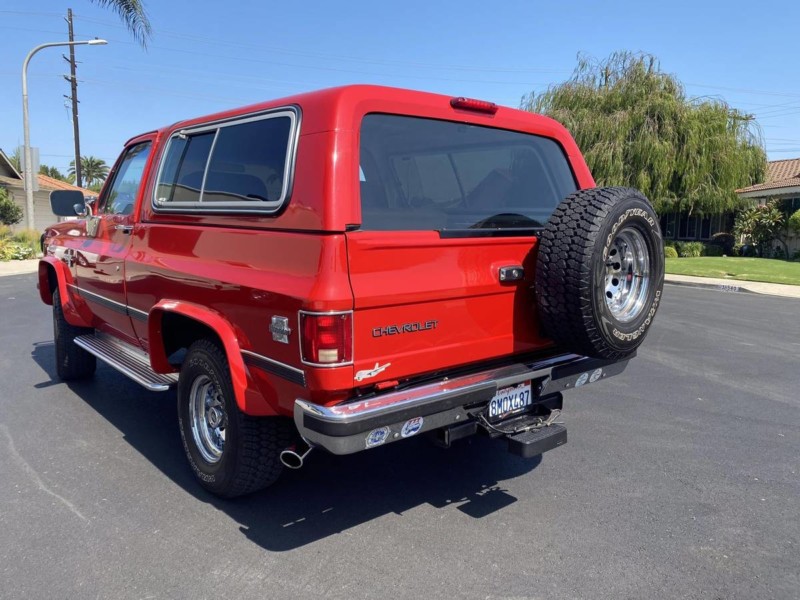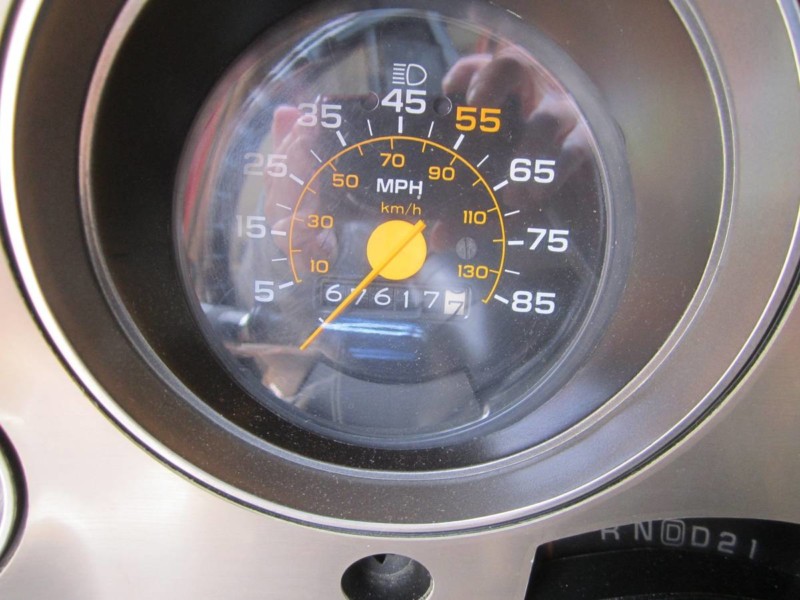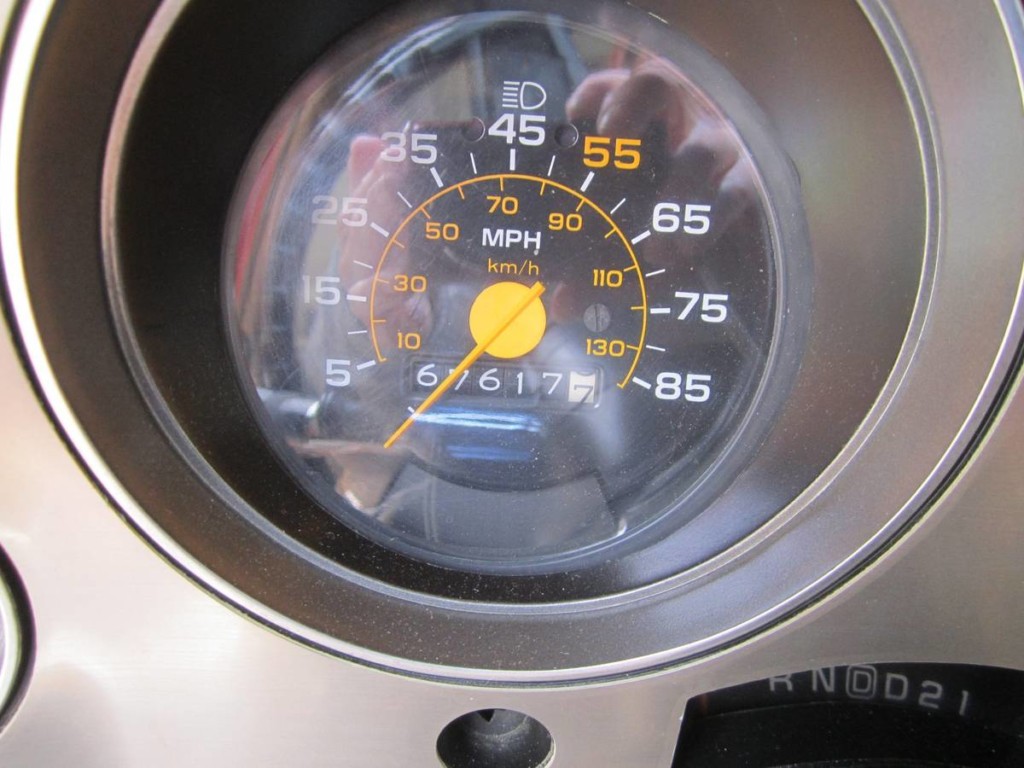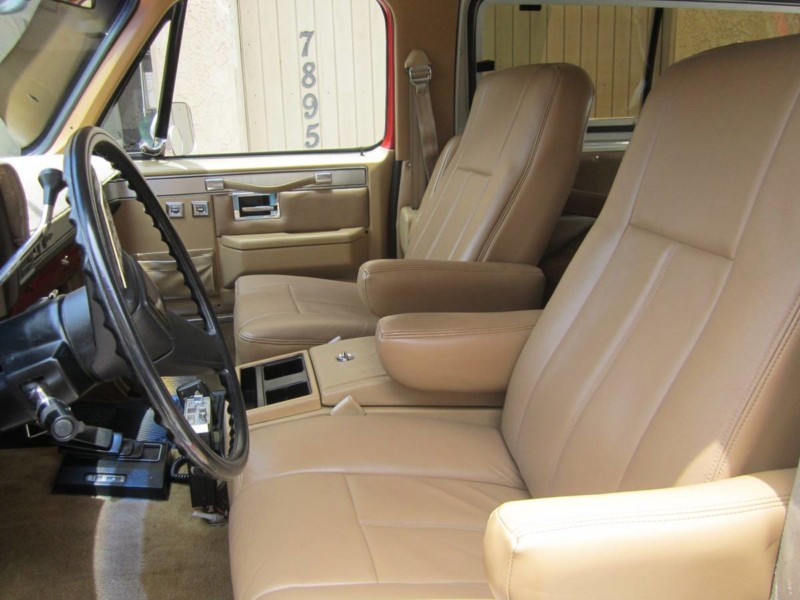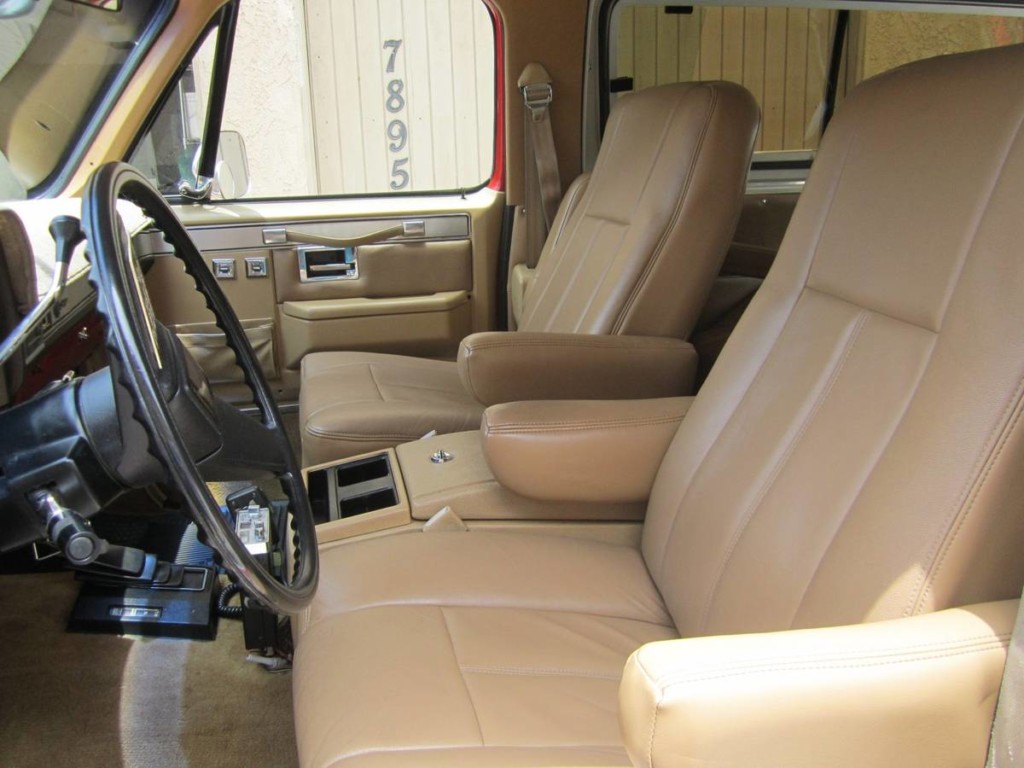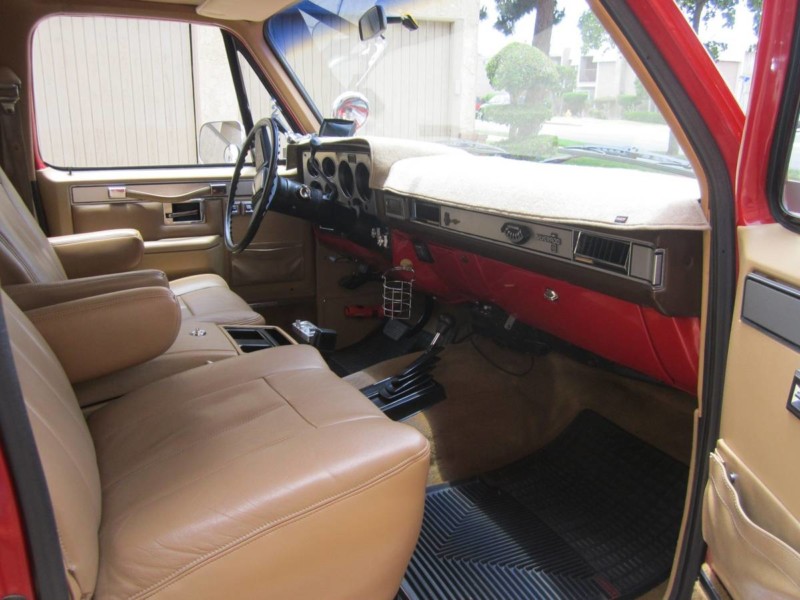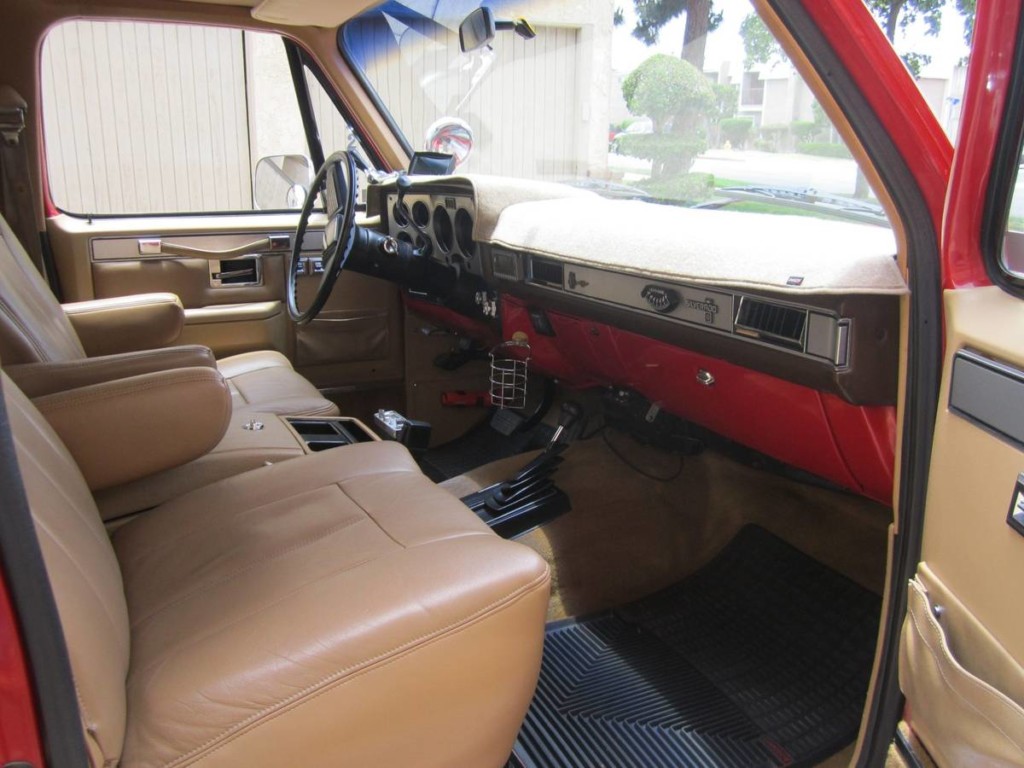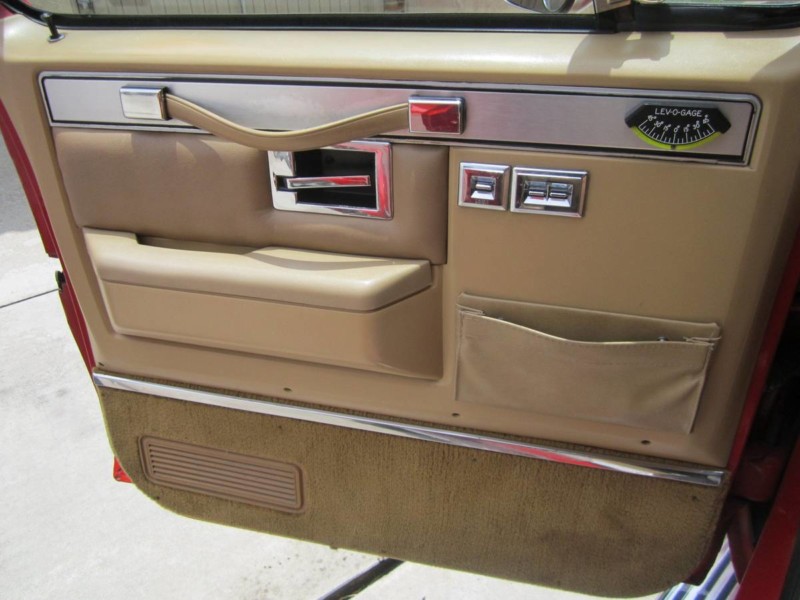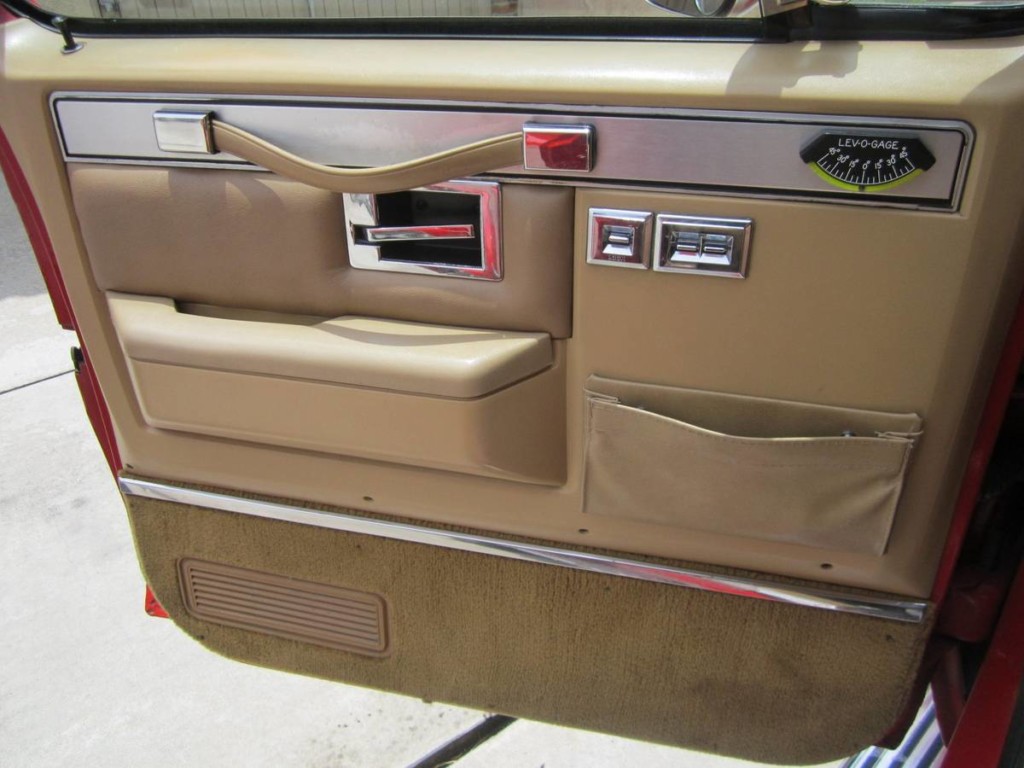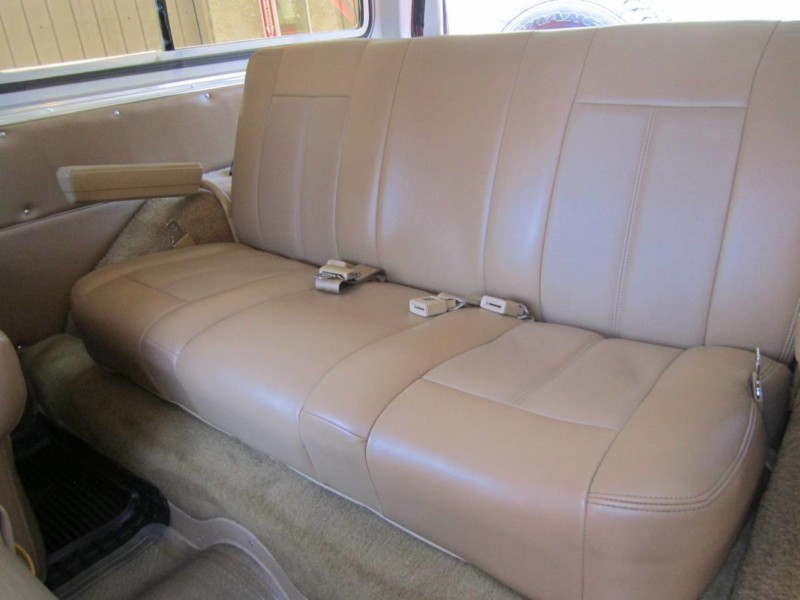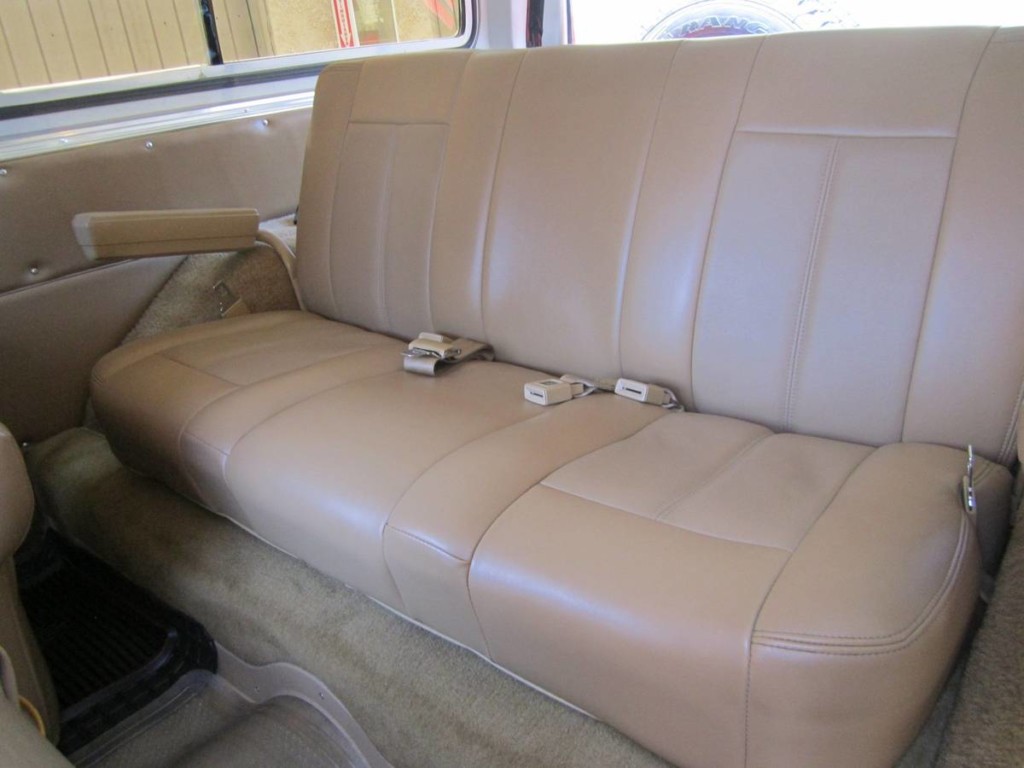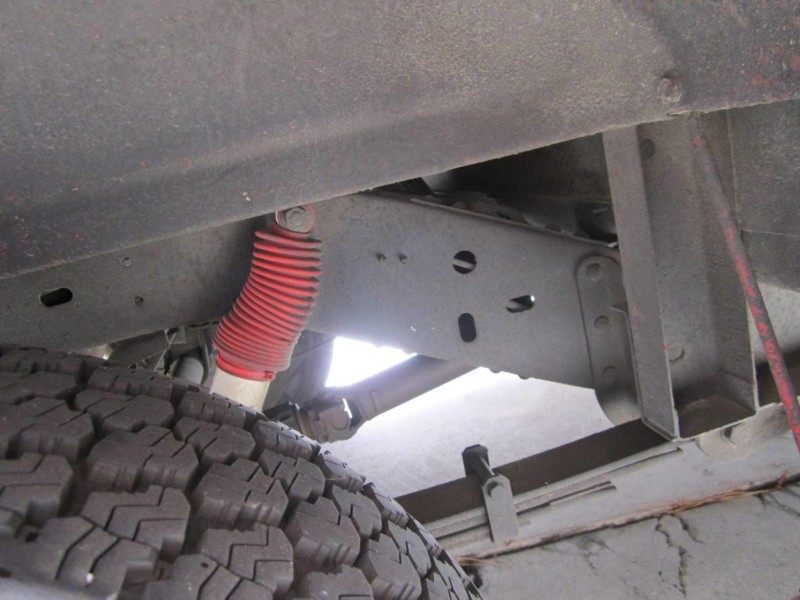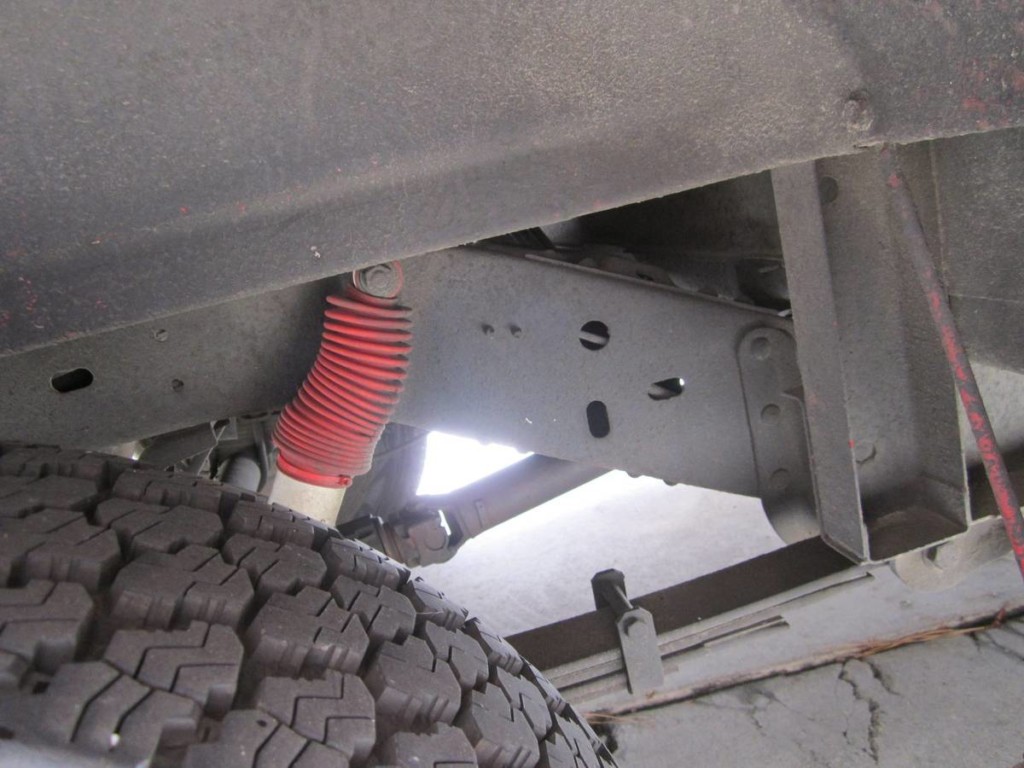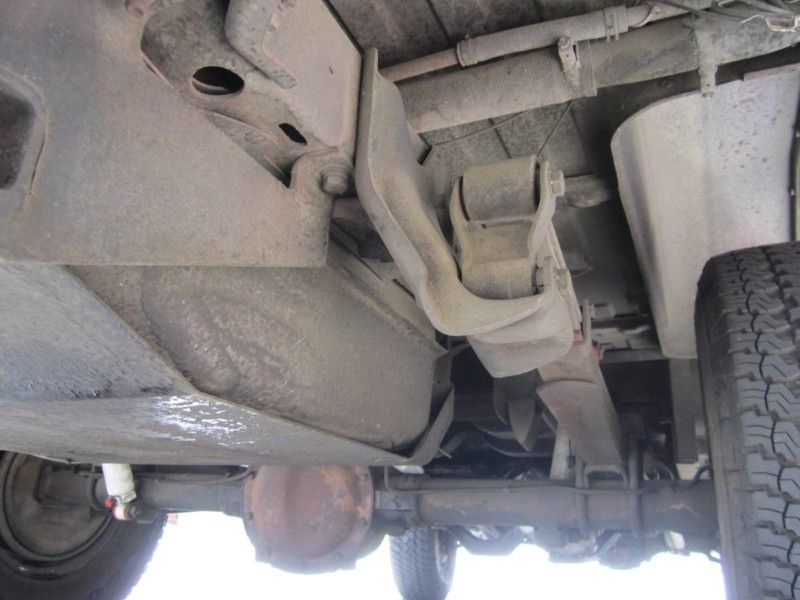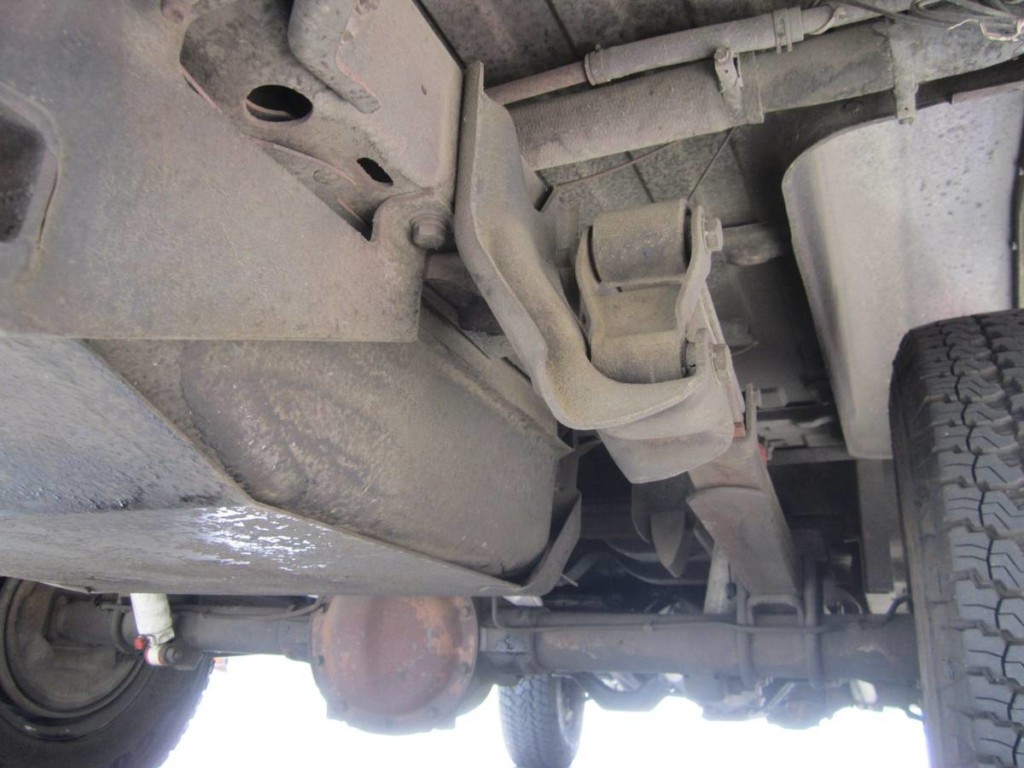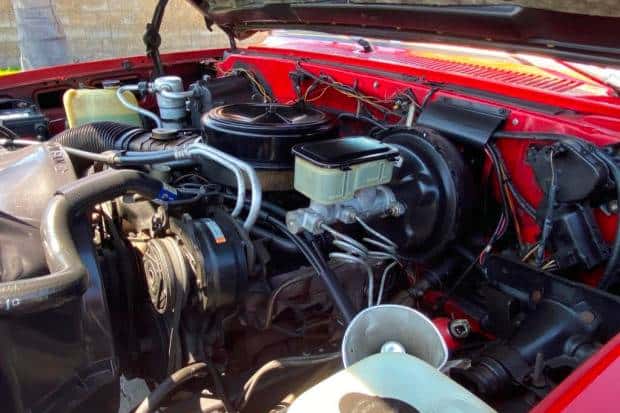 For more photos, please see seller's ad HERE.
To list your own car, contact us
HERE
.
*SAE rated from factory. May not reflect current output.
*Performance numbers pulled from either the factory brochure or reputable automotive road tests.
*Base price when new does not reflect original MSRP of this particular car, nor does it reflect what the original owner paid for it.
*Advertised price at time of posting. Sellers can raise or lower prices on their original ad at any time. Click on the original ad to view current price/availability.
Mileage Disclaimer: NOC has not confirmed if the mileage stated by the seller is true and accurate. It is up to the buyer to verify these claims. Vehicle history reports, service records stating mileage, and even inspections of odometer tampering are recommended.