110,746 Original Miles
Manual Transmission
2.1L 4 Cyl
90 hp @ 4800 RPM*
117 lb/ft torque @ 3200 RPM*
Capable 0-60 MPH: 16.8 seconds
Top Speed: 85 MPH
*Base Price in 1986: $20,420
*Seller Asking:
$35,000
Fast Facts:
The 4spd manual has about a 10mph higher top speed than the 3spd automatic
At 96 inches, Vanagons feature a small wheelbase for their size. This does wonders for the turning radius and maneuverability around tight spots
Despite having the engine and transaxle at the rear, the Vanagon has a near 50/50 weight distribution on the road. This is due to the weight of the driver (and passengers) up front, as well as the large front disc brakes
Locating the engine in the back has other benefits. There is more leg room and head room for passengers up front, less engine noise in the driver's ears, is there's no hood to see over (improving visibility). Placing the engine over the rear wheels also improves traction – helpful when on the trails
It may not look like it, but the exterior shape has been aerodynamically optimized. Since VW owned the largest automotive wind tunnel in Europe at the time, it was used to bring the Vanagon's drag coefficient down to .44 (vs .50 for other full size vans)
The wind tunnel testing is also responsible for the Vanagon's highly efficient ventilation system, which includes front vent windows, sliding side windows, louvers in the ceiling, and more
Key Model Year Changes:
1986-1991 Vanagons are generally grouped together when comparing MY differences between all the Vanagons. These years can be distinguished by their square headlights (vs the previous round headlights)
These years featured the water cooled 2.1L, which is the biggest engine ever put in a Vanagon (resulting in its highest HP rating). The block features an updated #1 main bearing design compared to the previous years
One of the more appreciated features of this generation is the updated cooling system, which was simpler, had fewer parts, easier to maintain, and was better at keeping air out
'86 and '87 had small steel chrome bumpers (vs the big fiberglass bumpers on '88-'91)
'88-'91 included an extra duct at the back of the rear side windows, for extra ventilation
Seller Notes:
One of the cleanest original Westfalias you'll find
Original paint. Garaged in socal
4spd
No rust
Everything works
Fridge has been replaced with the Gowesty cabinet kit
Auxiliary battery kit installed under driver's seat
High power headlight kit
Gowesty: Big Brake kit, stainless steel coolant tower kit, mattress topper for upper bunk, heavy duty rear hatch struts, and trailer hitch w/ 2" insert
New push rod tubes and cam followers
AC system overhauled at 103,500 including new condenser lines
New clutch, bell housing gasket, & pilot bearing at 103,500
New head gasket at 75K miles. New shocks at 72K miles
Original tent canvas is in good shape with a few small tears in the screening
Detachable Bus Depot large Ezy Awning
New Thermostat at 105K
Location: Lotus, California – (more photos below)
Update: craigslist ad has been deleted (sold or removed from market)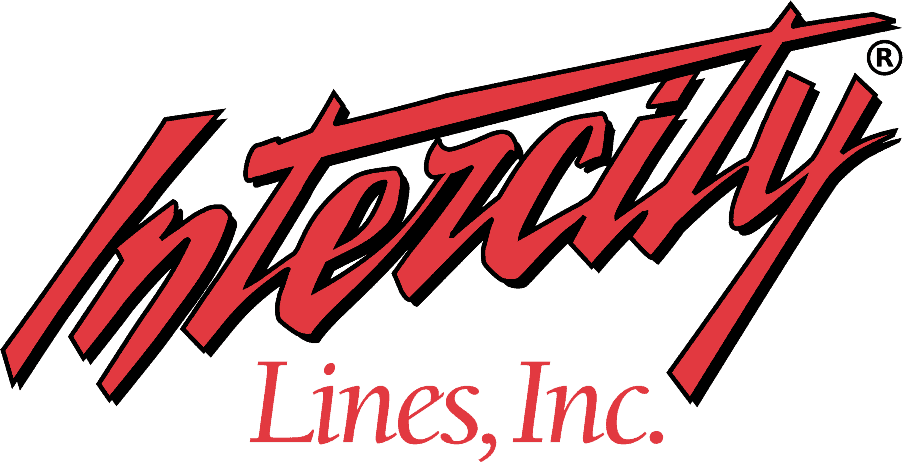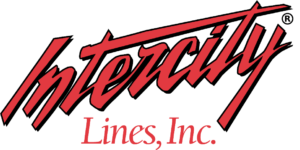 – Click for shipping quote –
NEVER MISS A CAR!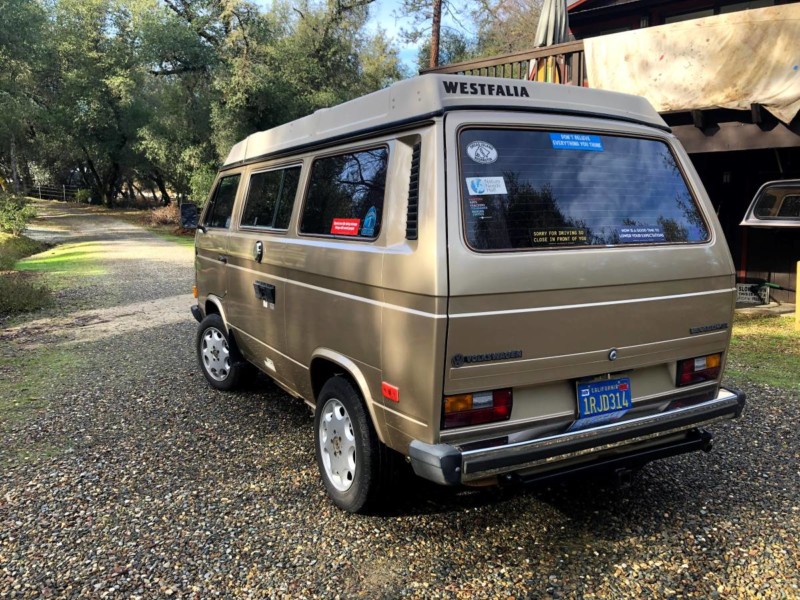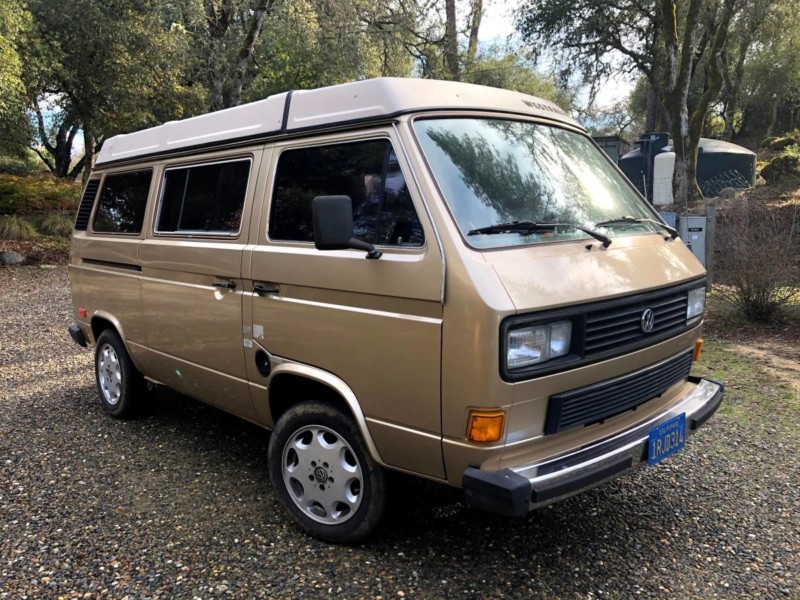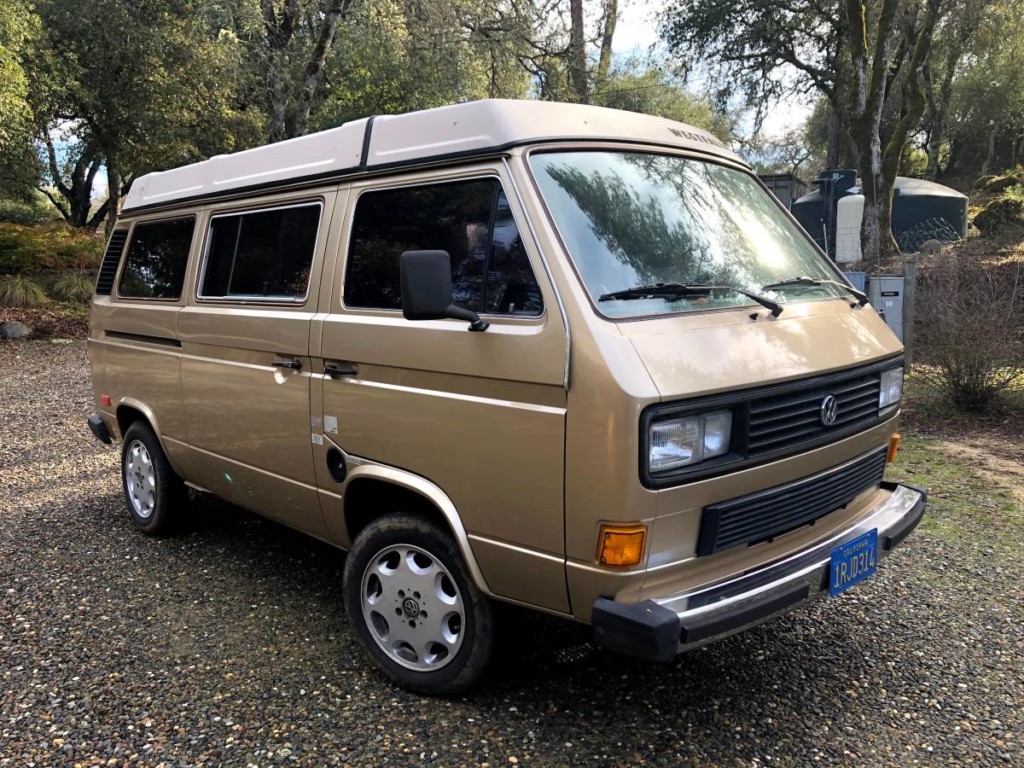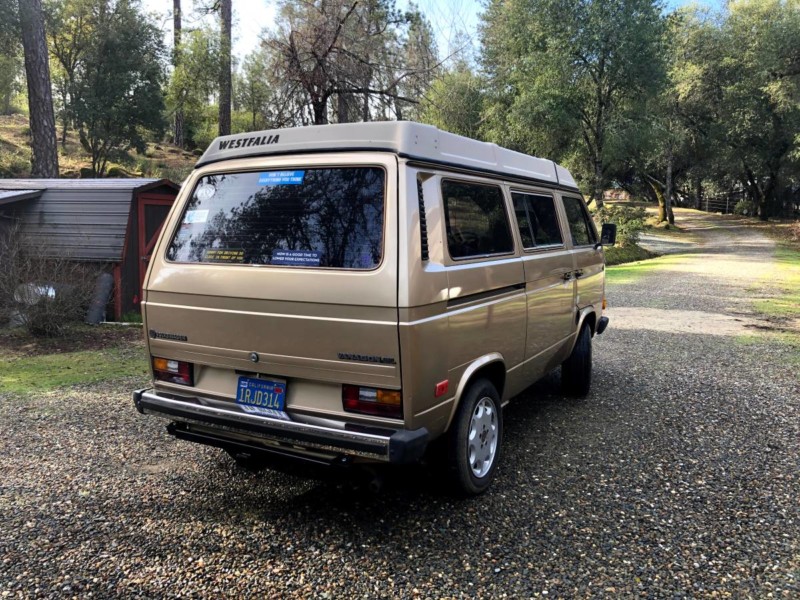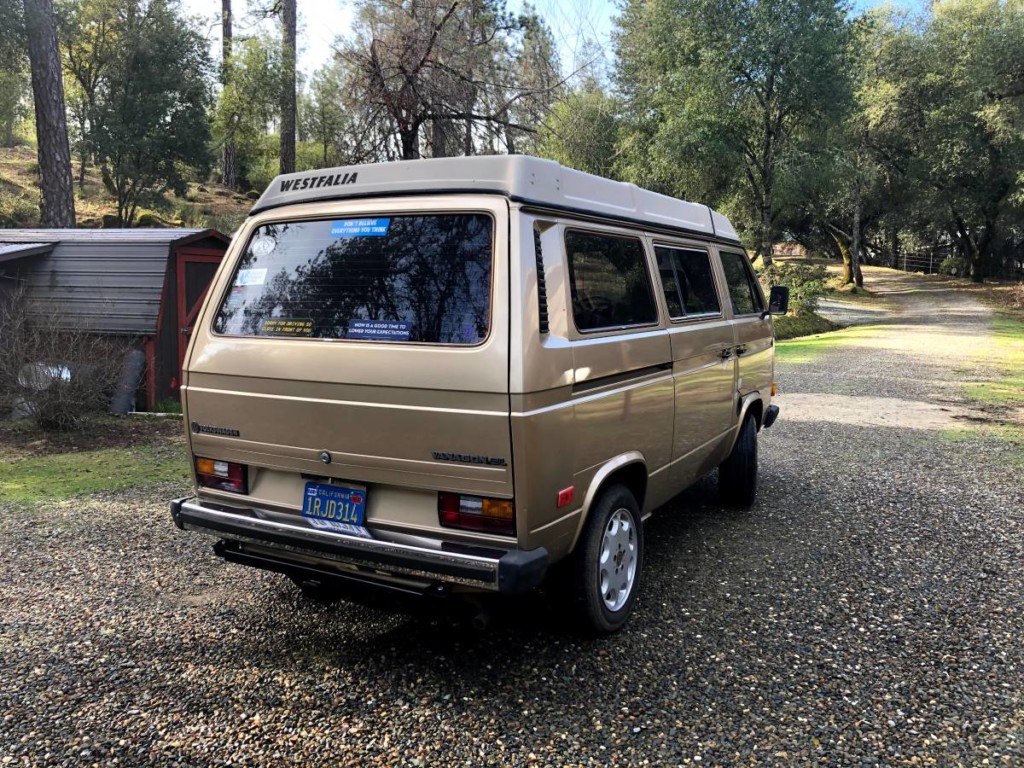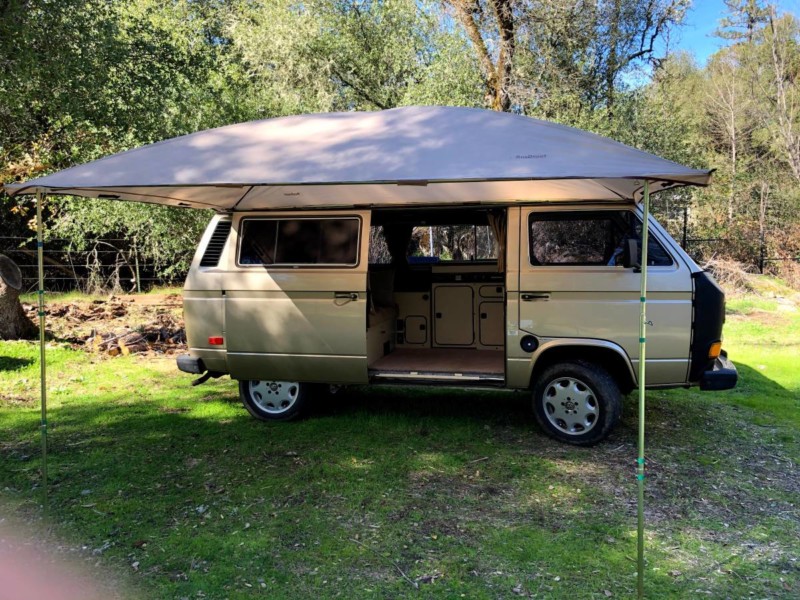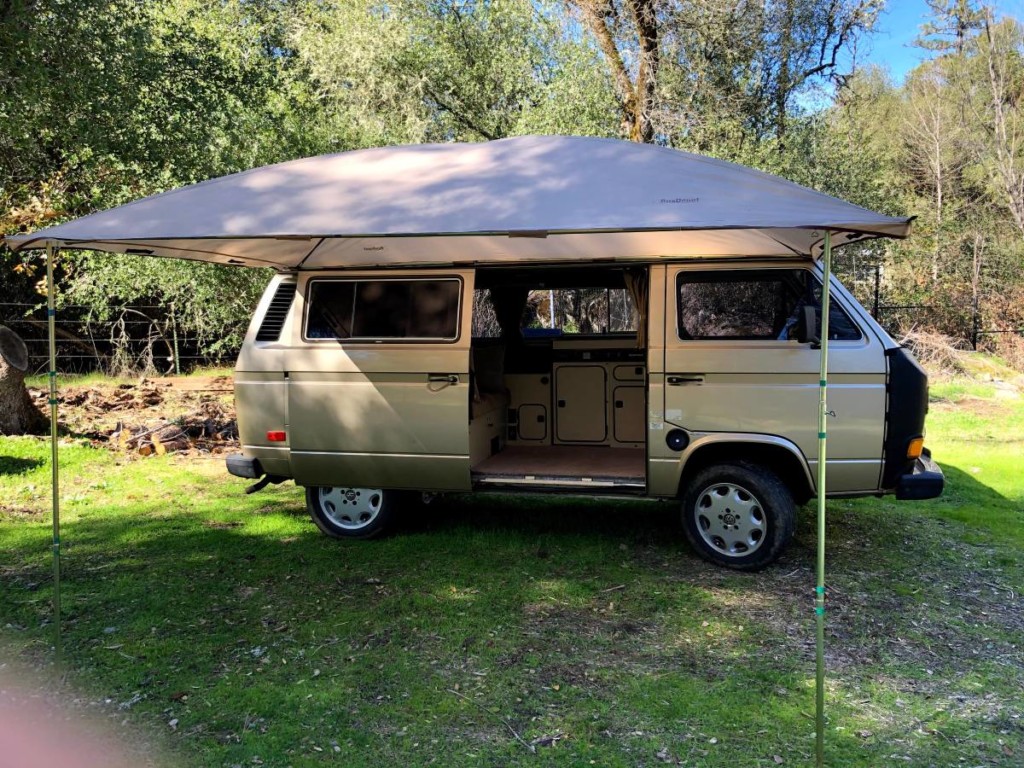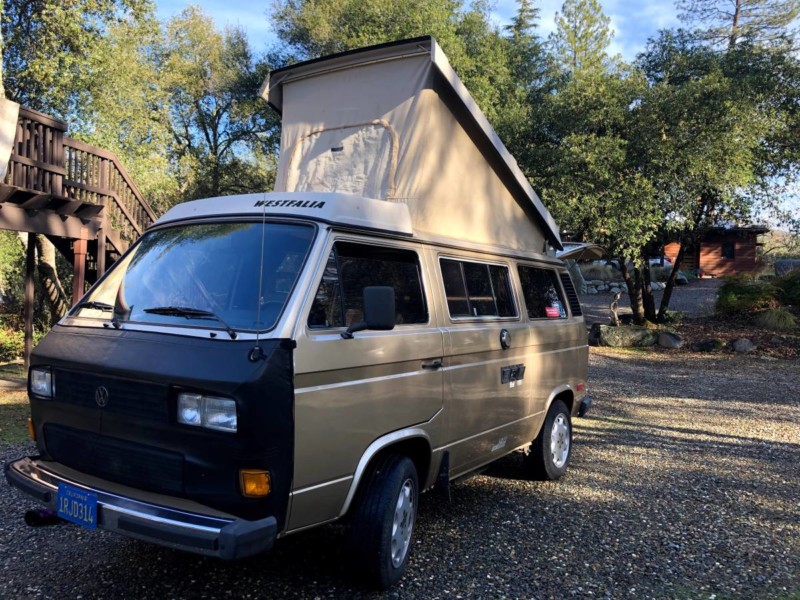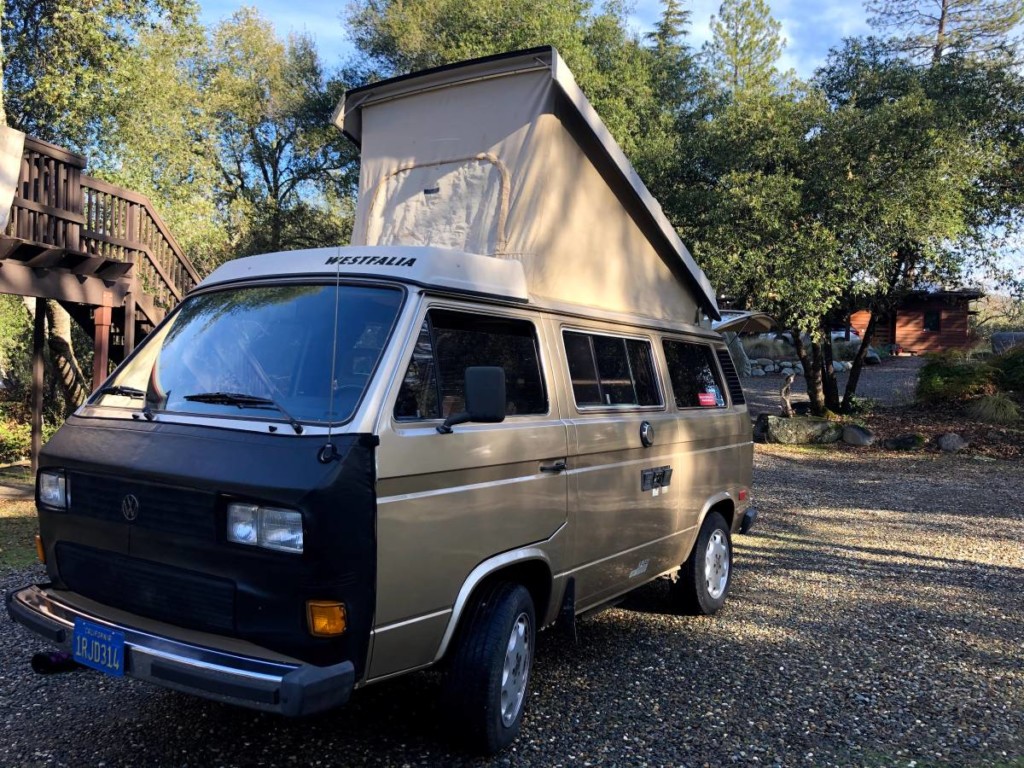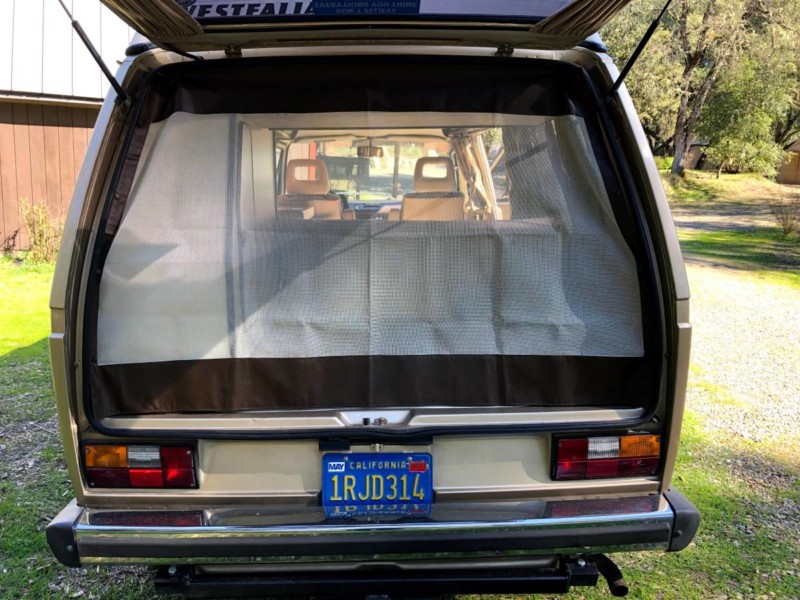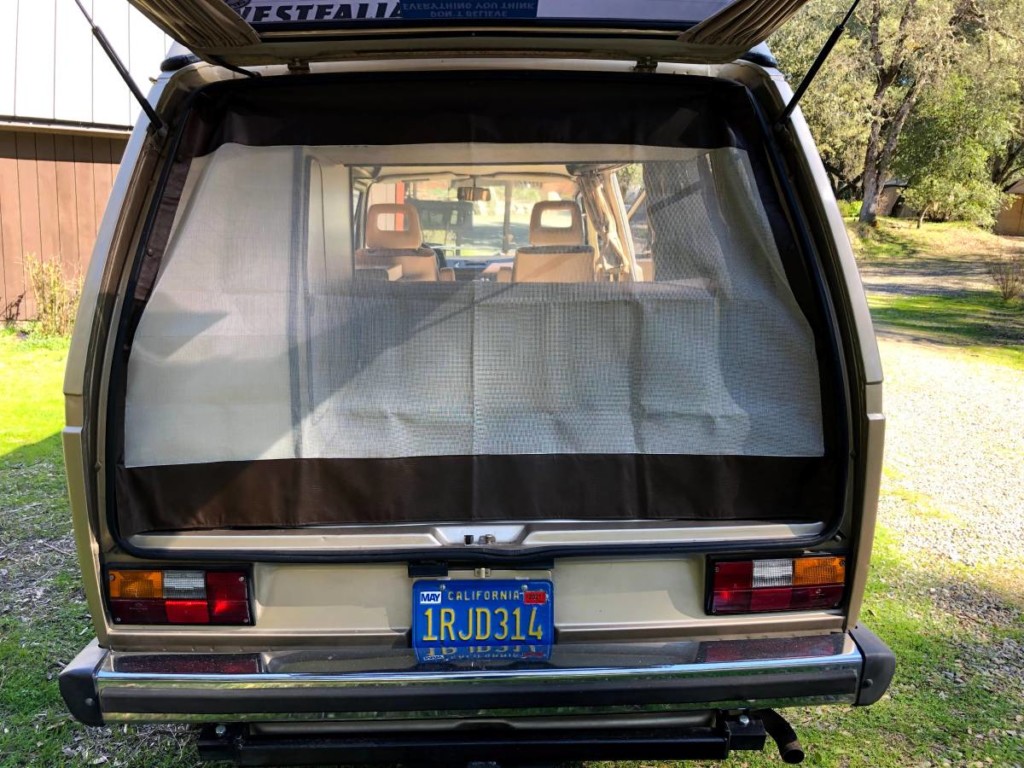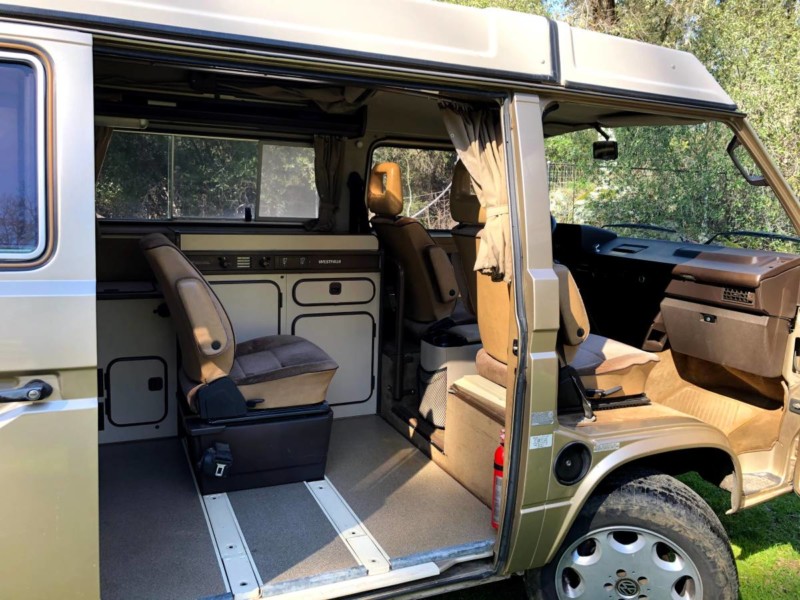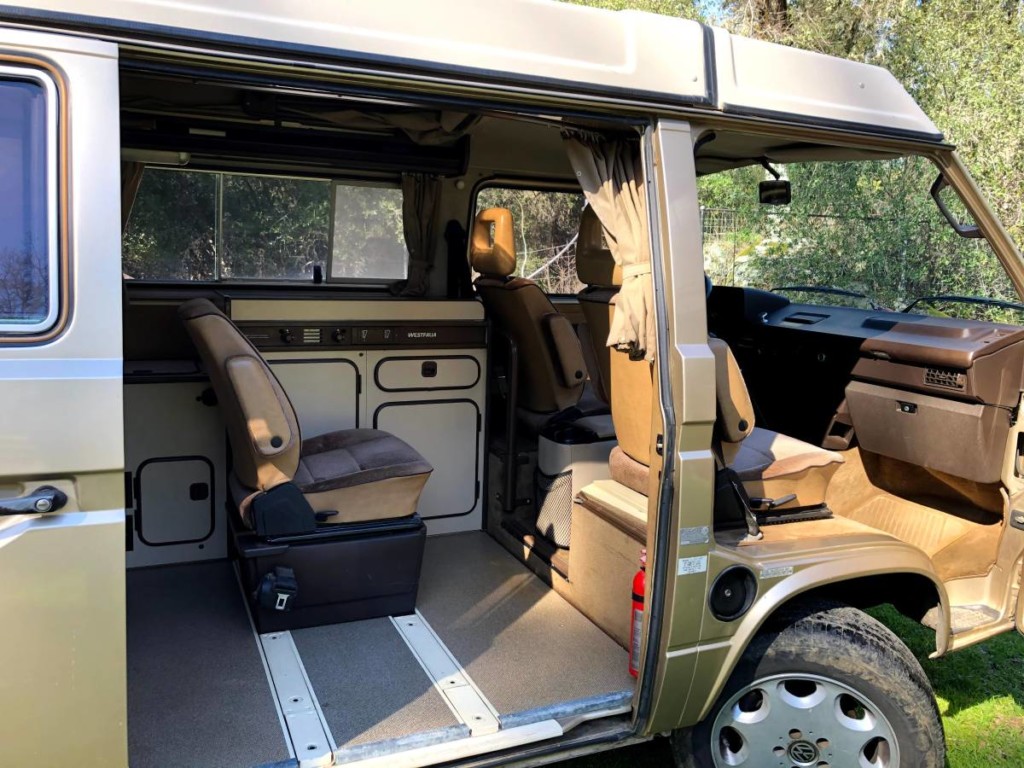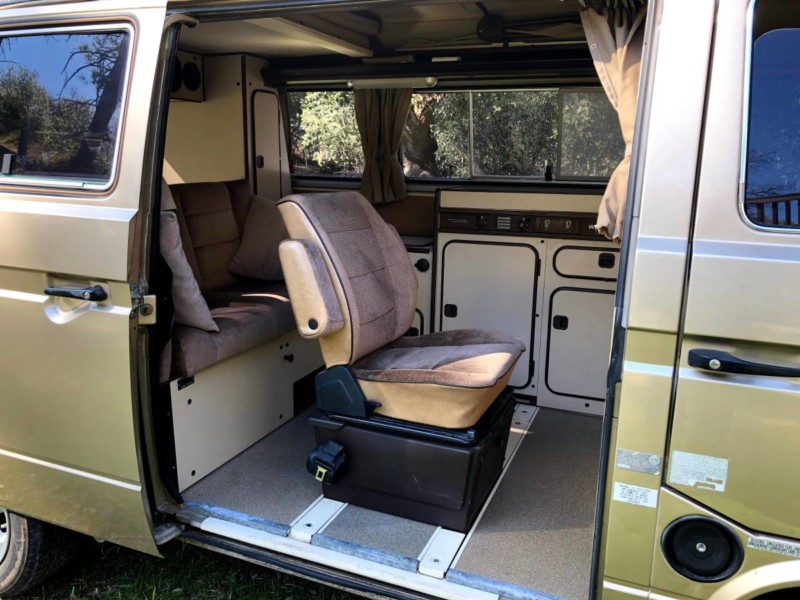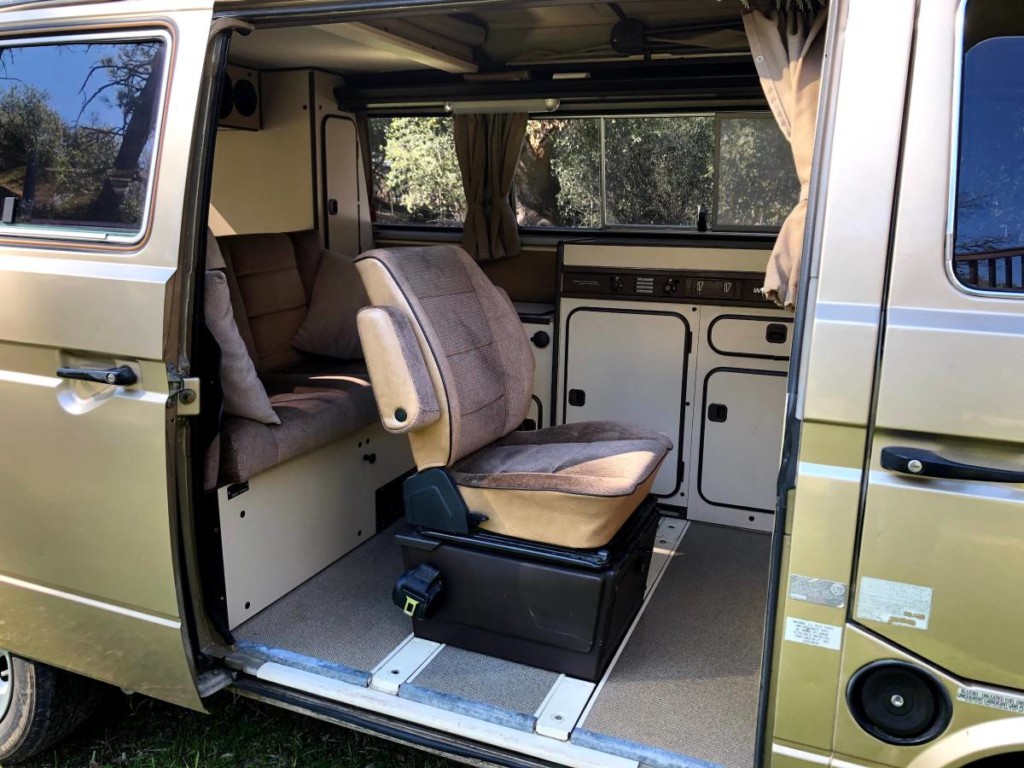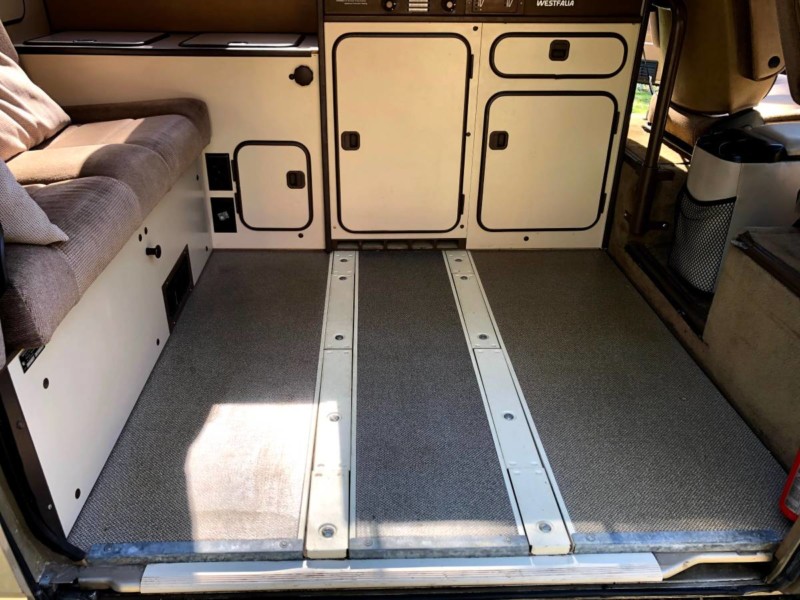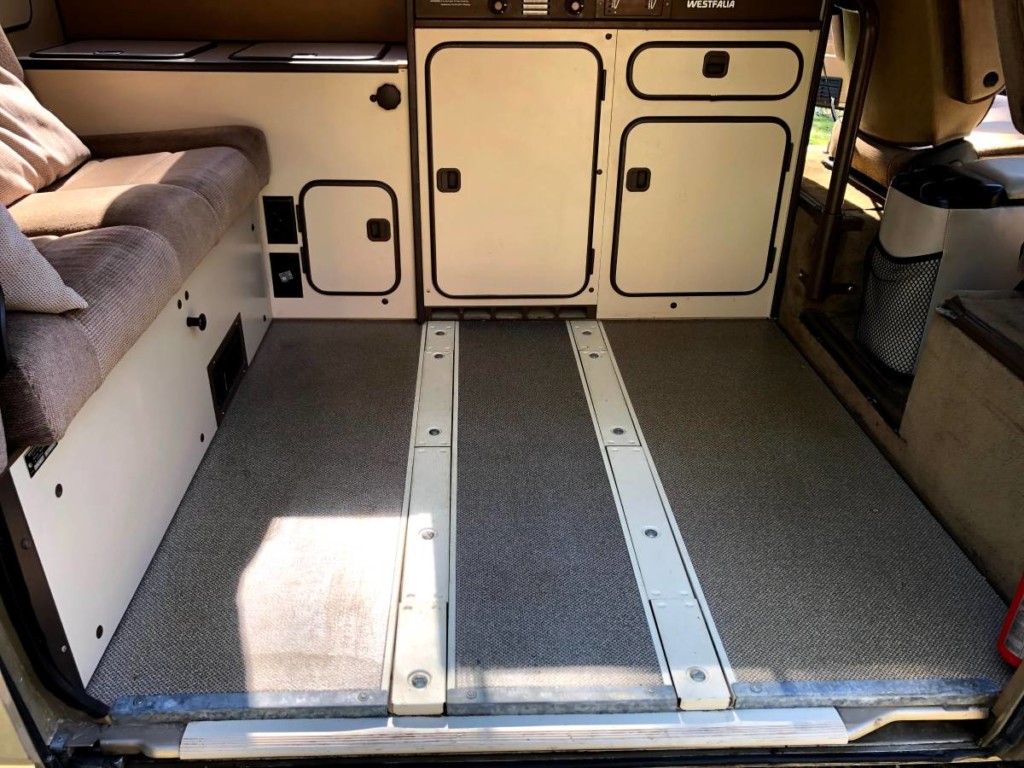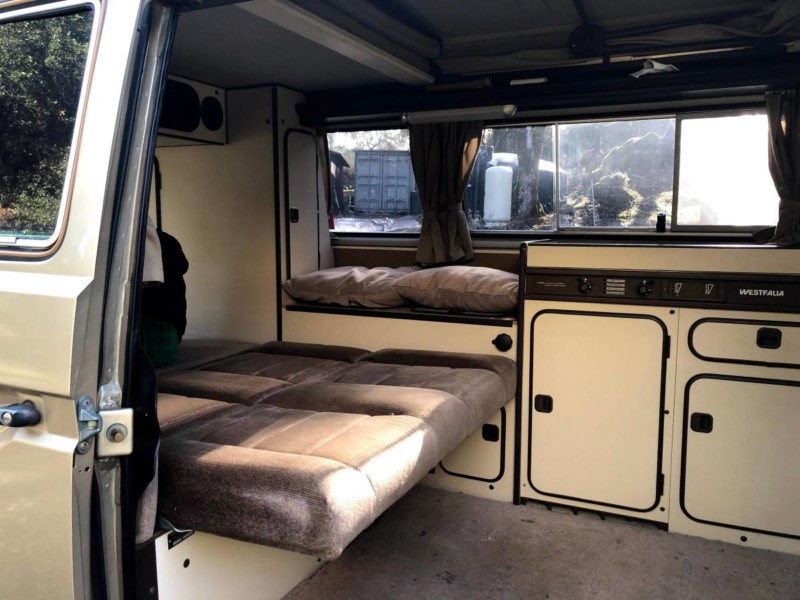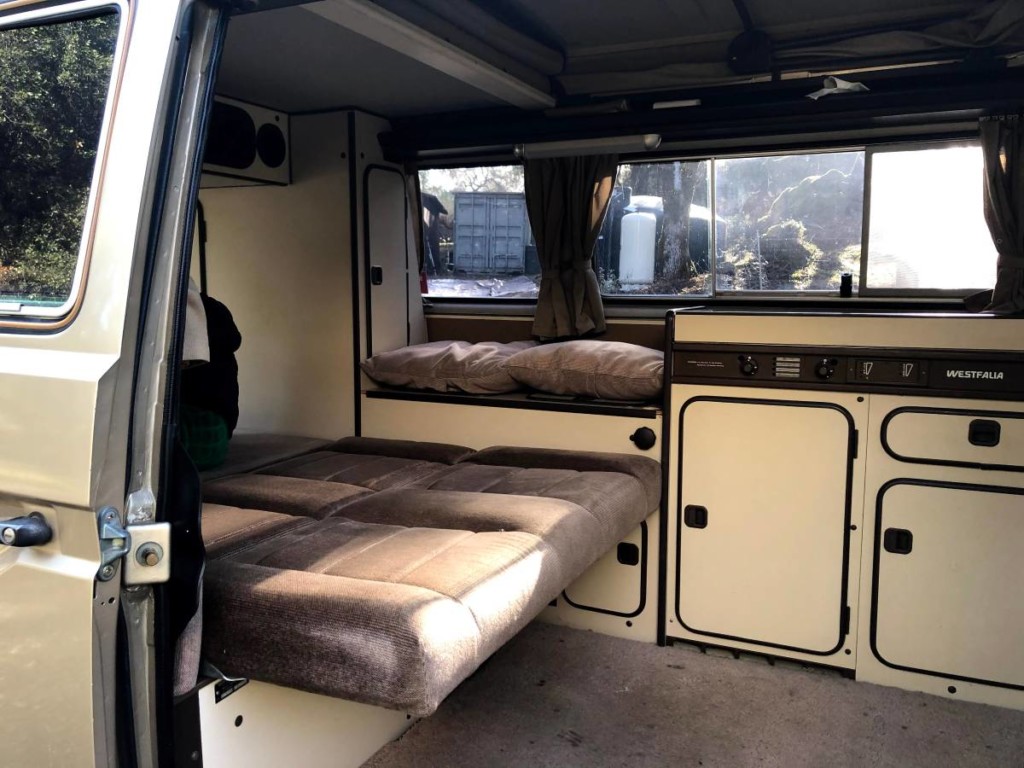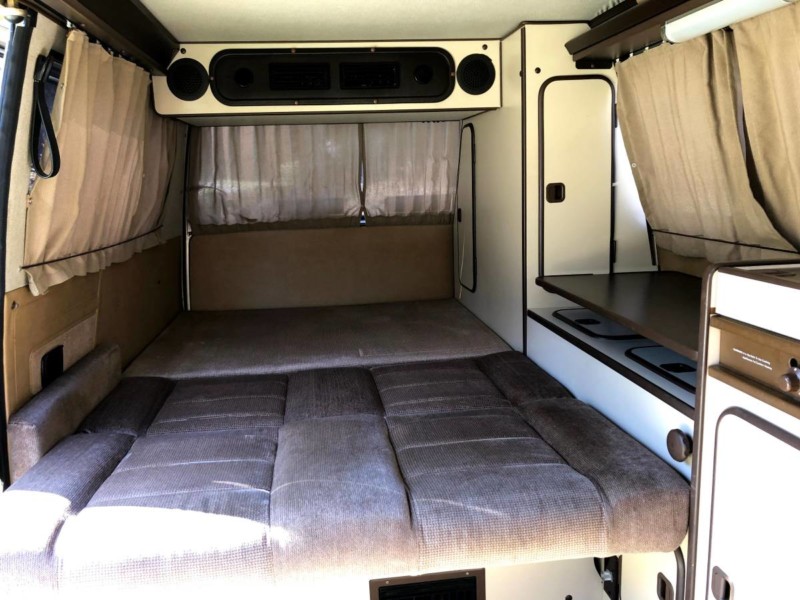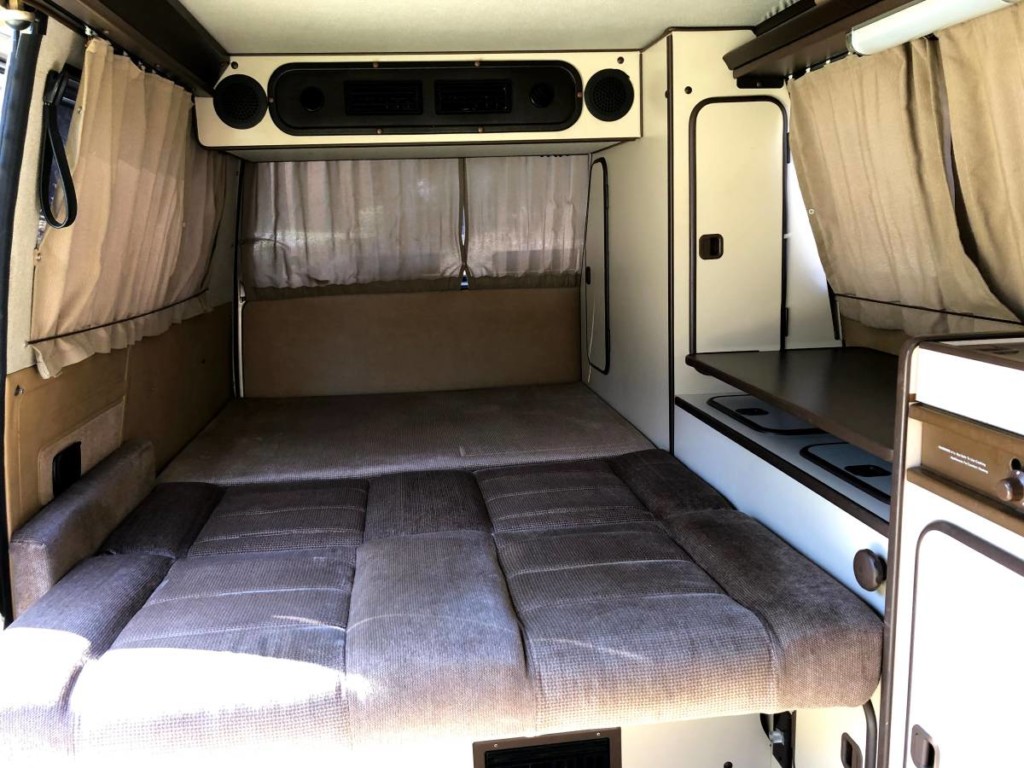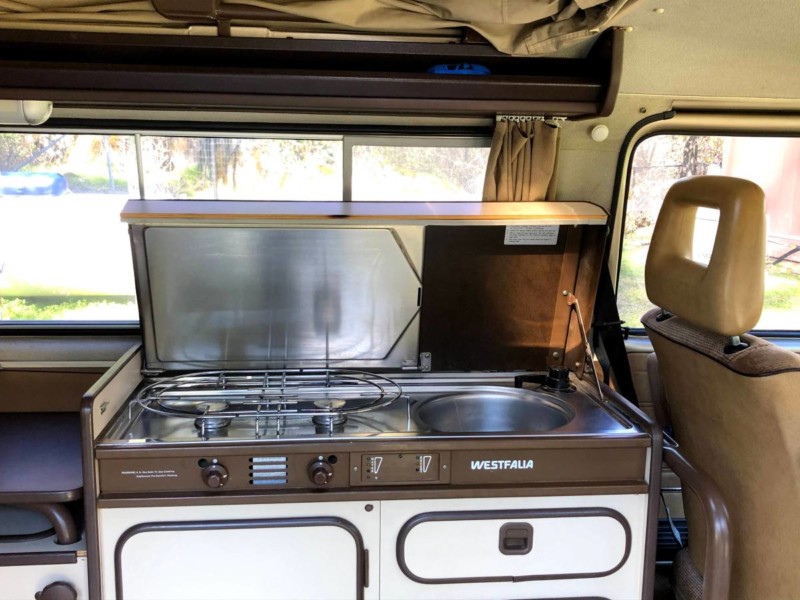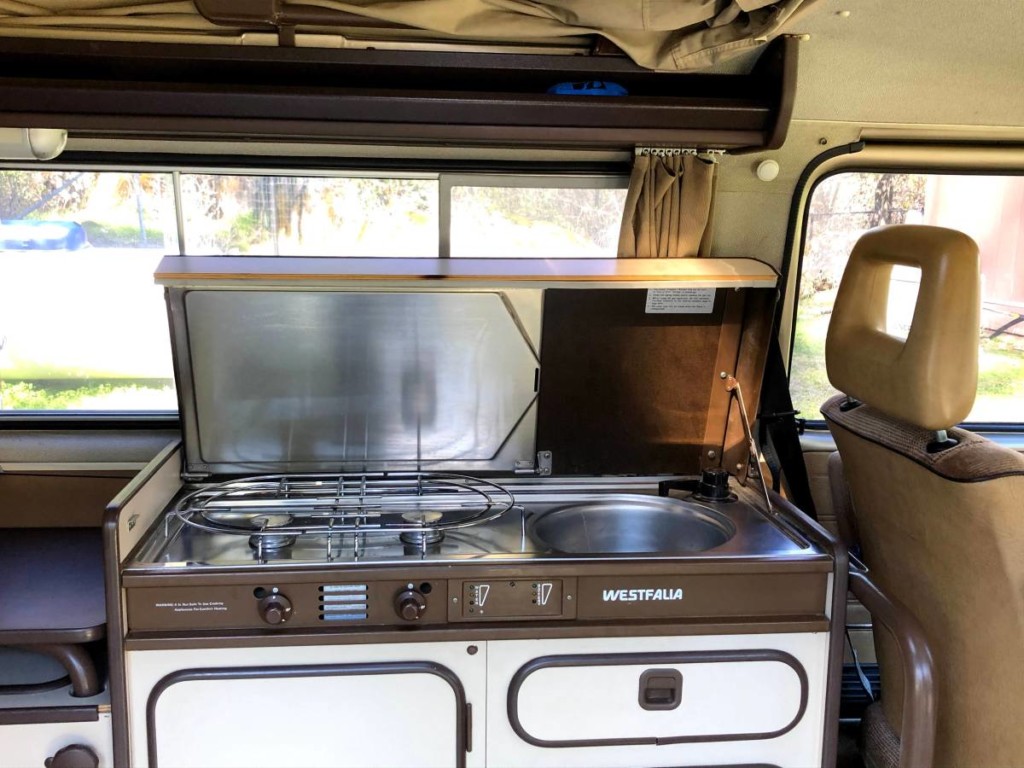 To list your own car, contact us
HERE
.
*SAE rated from factory. May not reflect current output.
*Performance numbers pulled from either the factory brochure or reputable automotive road tests.
*Base price when new does not reflect original MSRP of this particular car, nor does it reflect what the original owner paid for it.
*Advertised price at time of posting. Sellers can raise or lower prices on their original ad at any time. Click on the original ad to view current price/availability.
Mileage Disclaimer: NOC has not confirmed if the mileage stated by the seller is true and accurate. It is up to the buyer to verify these claims. Vehicle history reports, service records stating mileage, and even inspections of odometer tampering are recommended.
Share This Car With A Friend: