55,000 Original Miles
Manual Transmission
3.0L Quad Cam V6
220 hp @ 6200 rpm*
200 lb/ft torque @ 4800 rpm*
Capable 0-60 MPH: 6.6 seconds
Top Speed: 143 MPH
*Base Price in 1989: $19,739
*Seller Asking:
$5,100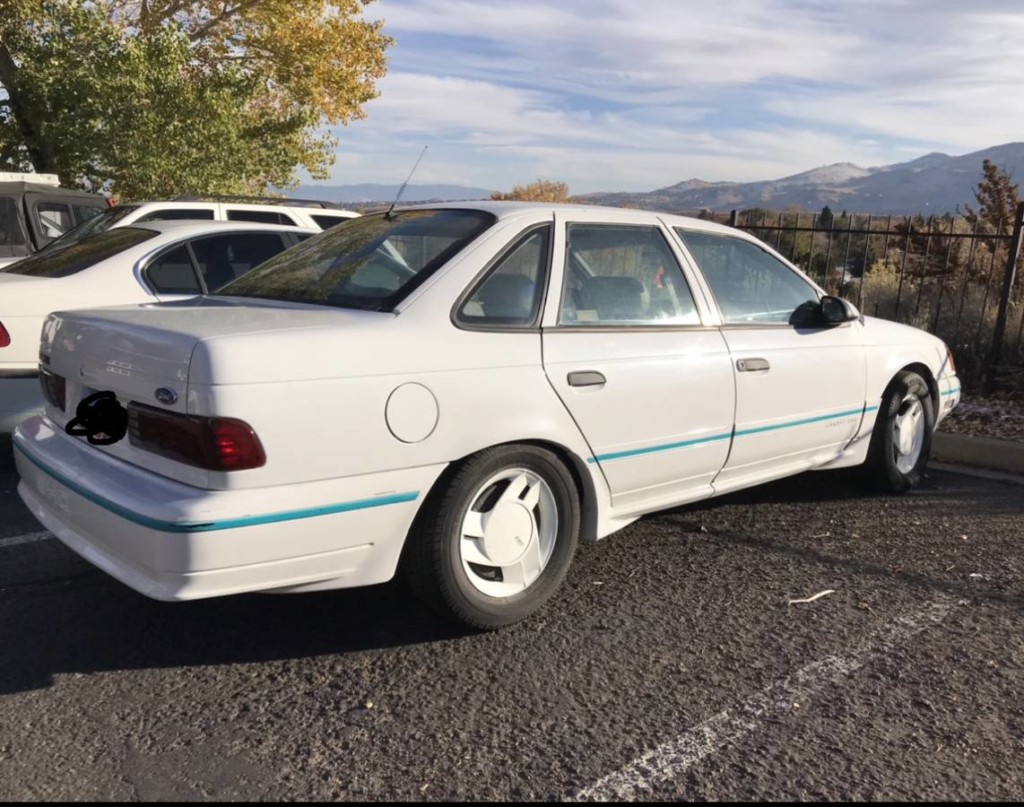 Fast Facts:
SHO = Super High Output. The engine is designed by Yamaha, and has one of the highest power to displacement ratios of the time for N/A engines @ 73.6 hp per liter. The oversquare design (bore larger than stroke) favors high RPM
The variable intake manifold has 12(!) runners. Below 4000 RPM, the engine breathes through 6 long, small diameter runners that favor low RPM torque. At 4000 RPM and beyond, butterfly valves open for the engine to breathe through short, large bore runners tuned for high RPM
Despite a 7000 RPM redline, the 3.0 V6 is capable of 8500 RPM. However, during testing, it was found that the accessories couldn't cope with speeds that high. Rather than re-design the accessories, Ford simply reduced the redline, initiating fuel-cutoff @ 7300 RPM
There's some uncertainty revolving around the development of the Taurus SHO. The most widely accepted story is that Ford contracted Yamaha in the early 80's to design a high RPM engine for a 2 seater sports car (code named GN-34) designed to compete with the MR2, RX-7, and Nissan Z cars. However, changing market conditions meant that a 2 seat sports car wasn't ideal for Ford
Now Ford needed a place to put all these Yamaha engines. They decided to play it safe and install it in one of their best selling cars: the Taurus. They paired it with a 5spd, stiffer suspension, 4 wheel disc brakes, and ground effects … and the rest is history
Key Model Year Changes:
The only year of the non-airbag steering wheel
The following year (1990) saw new wheels and many revisions to the interior, including a redesign of the dashboard, digital display cluster, and new airbag steering wheel. ABS and CD player are new options in 1990 as well
1991 featured the rare "PLUS" model with a fiberglass hood (featuring a center bulge), rear deck spoiler, body colored trim, and more
1991 concluded the 1st generation SHO. The 2nd gen began in 1992, which featured a redesign and weight gain of a couple hundred lbs. The auto trans and bigger 3.2 V6 become available in 1993
Seller Notes:
55k original miles
5spd manual
All original
Awesome history – was previously a promotion car for Ford
Have all maintenance records and a full box of paper work
Runs and drives great
Location: Sacramento, California – (more photos below)
Update: ad is no longer available (sold or expired)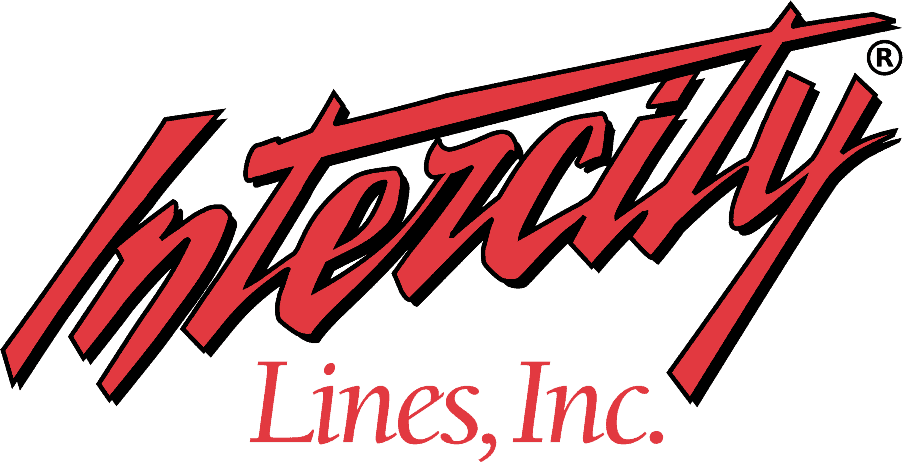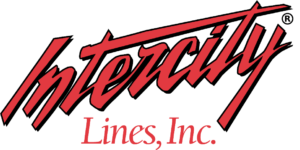 – Click for shipping quote –
NEVER MISS A CAR!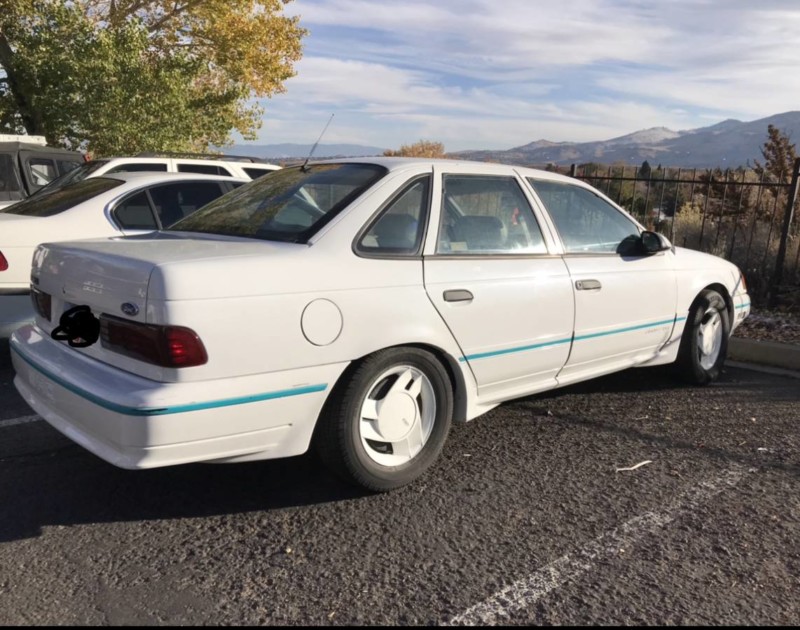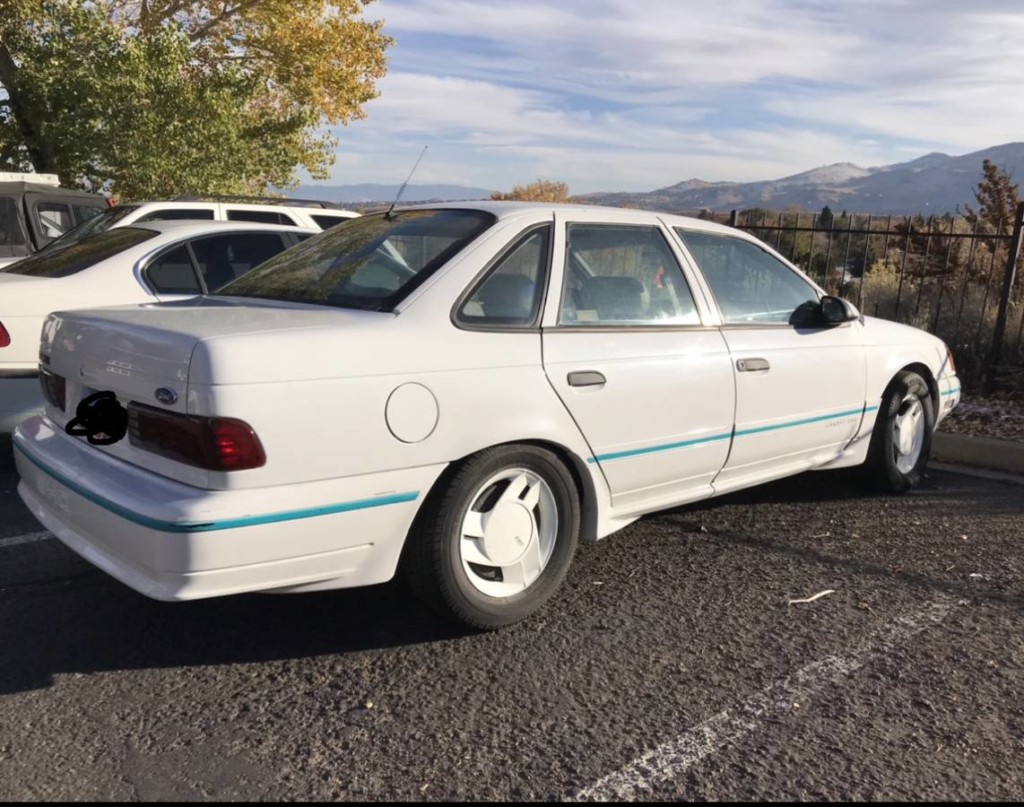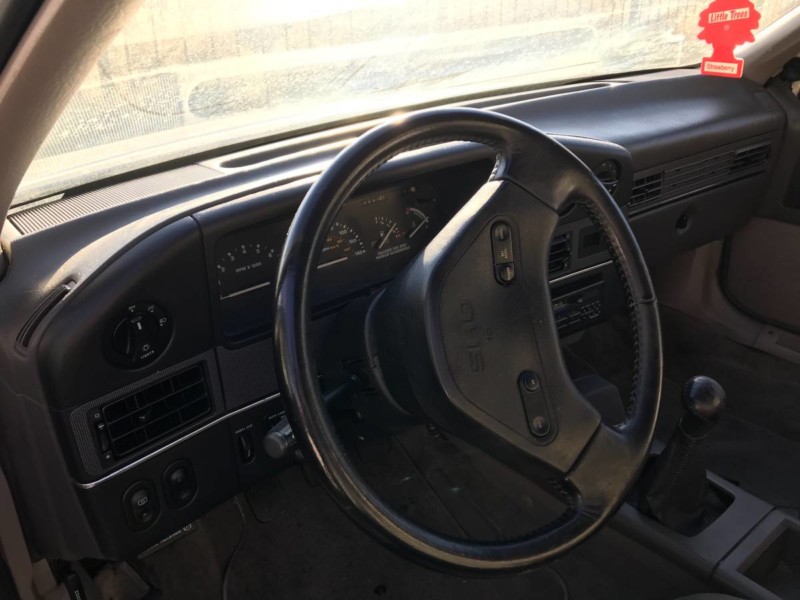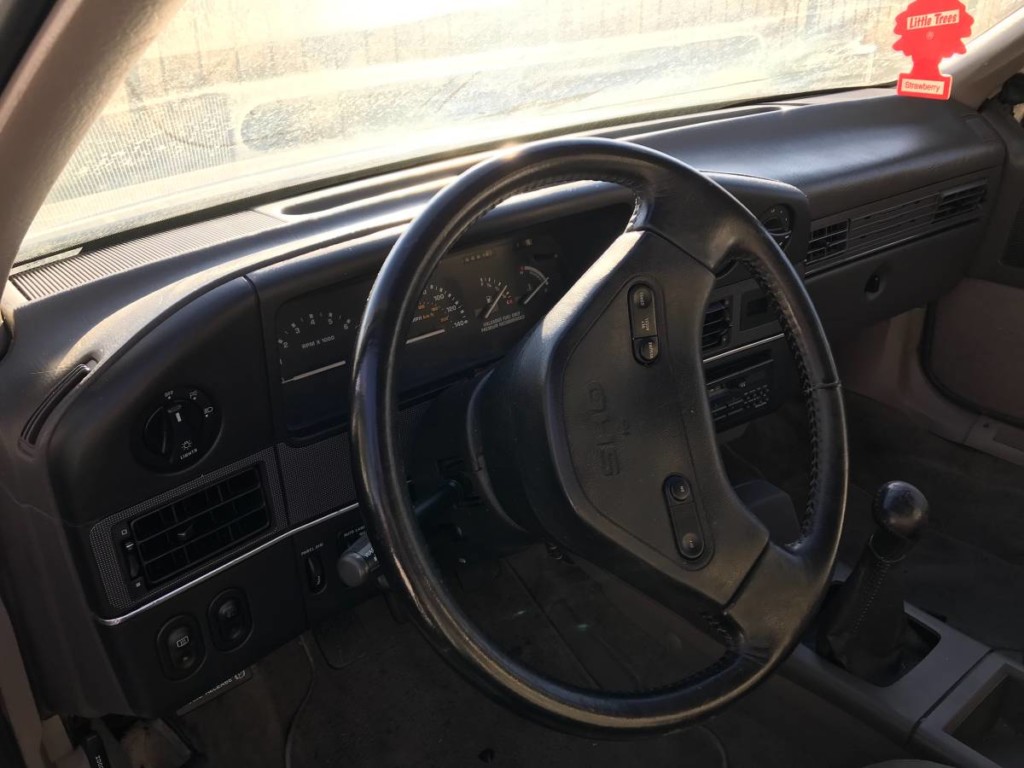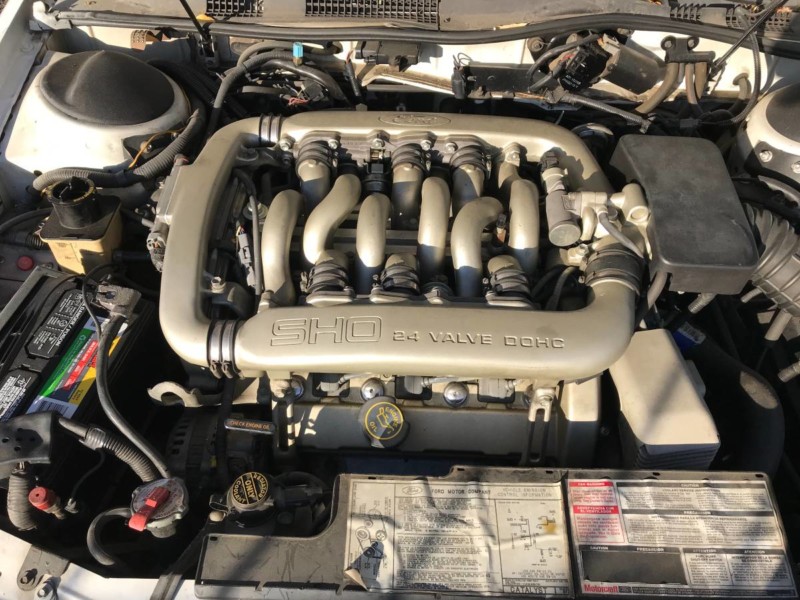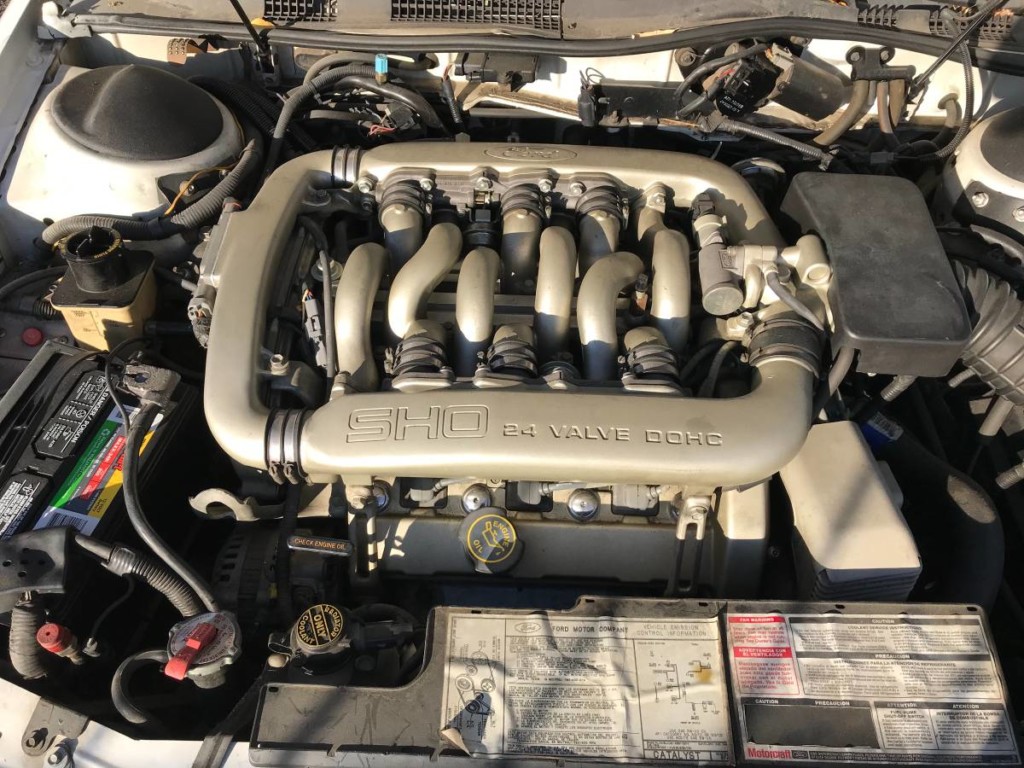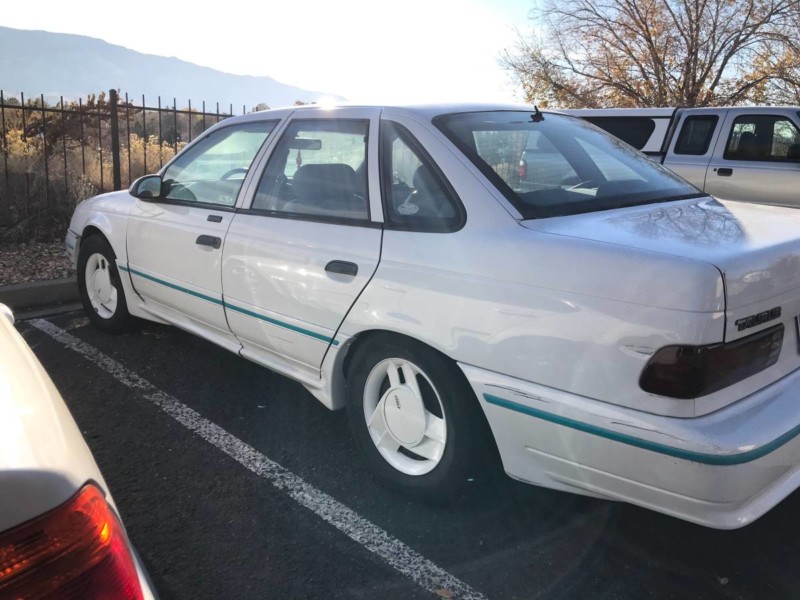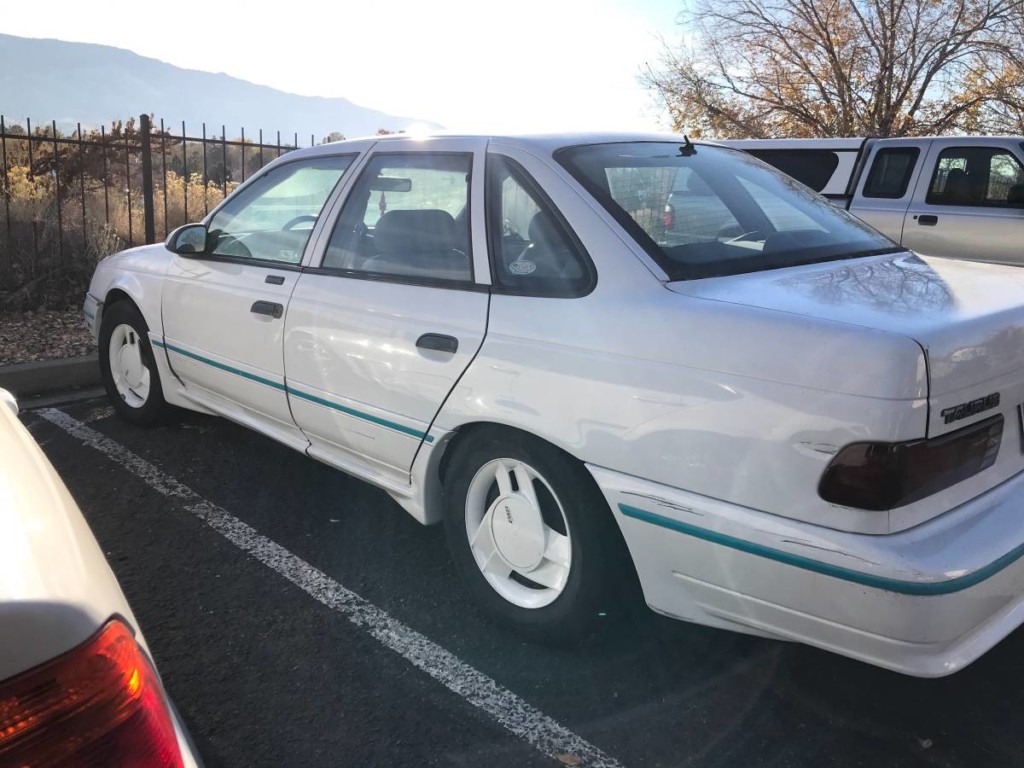 To list your own car, contact us
HERE
.
*SAE rated from factory. May not reflect current output.
*Performance numbers pulled from either the factory brochure or reputable automotive road tests.
*Base price when new does not reflect original MSRP of this particular car, nor does it reflect what the original owner paid for it.
*Advertised price at time of posting. Sellers can raise or lower prices on their original ad at any time. Click on the original ad to view current price/availability.
Mileage Disclaimer: NOC has not confirmed if the mileage stated by the seller is true and accurate. It is up to the buyer to verify these claims. Vehicle history reports, service records stating mileage, and even inspections of odometer tampering are recommended.
Share This Car With A Friend: