10,100 Original Miles
Manual Transmission
2.0L Turbo DOHC 16v 4 cyl
210 bhp @ 5750 RPM*
220 lb/ft torque @ 3500 RPM*
Capable 0-60 MPH: 5.7 seconds
Top Speed: 137 MPH
*Seller Asking:
$82,000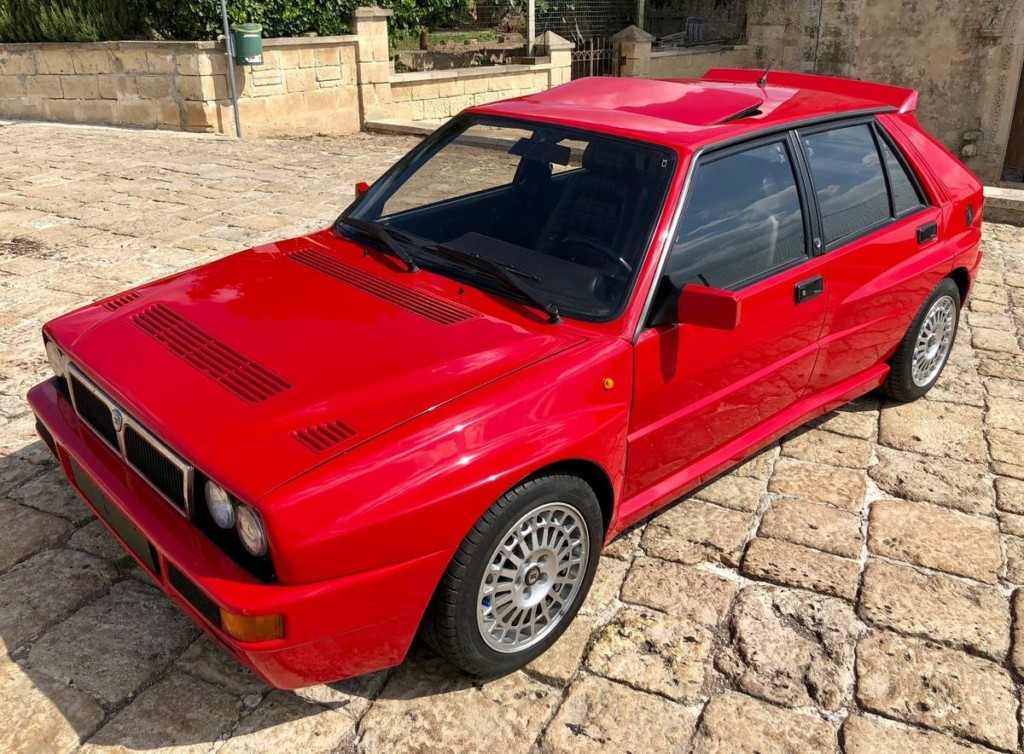 Fast Facts:
The first generation Lancia Delta was a five door hatchback produced from 1979 to 1994, and was Italy's attempt at the market-dominating VW Golf. The Delta was designed by Giorgetto Giugiaro, who, ironically, also designed the Golf
The Delta would never have lived a memorable life if it weren't for the fall of Group B rallying in 1986. The highly unregulated racing series gave birth to some of the most unforgiving and most powerful race cars the world had ever seen, surpassing Formula 1 in both popularity and technological achievements (!). Purpose-built cars were pushing well over 600 hp, propelling period turbocharger technology to heights never before achieved. Drivers (even Walter Rohl) were struggling to tame these brutally violent machines, and the injury and death count of both participants and spectators grew to an unacceptable level – after four years, Group B rallying came to a hard stop in 1986
From the ashes emerged Group A in 1987, with much safer intentions and much stricter requirements. For example, Group B only required manufacturers to build 200 road-legal variants of their race cars, which didn't impose much of a financial burden. This meant manufacturers could develop purpose-built race cars while setting aside ~200 detuned examples for the street (not worried if they sold or not). Group A, on the other hand, required 5,000 road legal examples to be produced – and this one rule completely changed the world of rallying. At this point, it was financially prohibitive for a manufacturer to build 5,000 examples of a one-off race car that might not even sell. This meant manufacturers were forced to use existing production cars that were intended only for the street
Luckily for Lancia, there was a car in their lineup that might get the job done: the new 1986 Delta "HF", which featured a newly developed 4WD system. Unfortunately, Lancia had only planned to build 1,000 of these cars – none of which were intended for motorsport. With an ultra tight deadlines (less than 1 year) Lancia knew they had no other options. The affordable and sensible Delta hatchback would have to represent Lancia in the biggest stage in motorsport
The Delta was far from an ideal rally car: the wheel arches were too small, which limited wheel size (and brake size). The small wheel wells limited suspension travel, but that didn't matter, because the suspension didn't have much travel to begin with. To make matters worse, the engine bay was designed around a single-cam 1300cc engine – stuffing a 2.0L engine with monster DOHC 16 valve heads and a turbo setup (with all the associated plumbing and cooling) into such a tight space was an engineering nightmare. For example, the intercooler pipe was crammed so tight that it was forced to execute a sharp bend, severely limiting flow (and power). A larger diameter pipe would alleviate the power loss, but the rules did not allow this
However, making enough horsepower wasn't the biggest issue. The inadequate wheels and suspension travel severely limited the Delta's odds in a rally environment, and the front fascia struggled to provide enough cooling for the cramped engine. The future didn't look very hopeful for the Delta as a rally car
Regardless, Lancia pushed forward, as they knew from the start they had one key advantage – the other manufacturers didn't have a single 4WD production car available in their lineup! The deadline was less than 1 year away, so manufacturers had to choose: either they spend substantial time and money adding 4WD as a factory option (Audi 200 Quattro) or omit 4WD entirely and try their luck with 2WD (Ford Sierra Cosworth). The result was that, come the first race in Monte Carlo 1987, Lancia had the upper hand (barely) and was able to pilot the inadequate Delta hatchback to first place, In fact, Lancia won 9 out of the 13 races that year, securing the 1987 Championship title! Quite an astonishing and unexpected achievement for the Delta, this was!
With such a strong first season under its belt, the Delta's future shifted dramatically – for the first time, Lancia was determined to transform the civilian hatchback into a genuine, championship-worthy rally machine. They began addressing the aforementioned issues, fitting wider wheel arches, greater suspension travel, a wider track, larger front-end intakes, and bigger wheels/tires. The finished product was named the Delta "Integrale" (1988) – and it proved to be such a winning recipe that it earned Lancia every World Rally Championship title for the consecutive four years!
Naturally, the car was improved upon each year, eventually leading to the ultimate evolution of the car in Oct 1991: the Delta HF Integrale "Evoluzione" (aka "Evo", shown here). Adding to the Evo's desirability was that fact that Lancia's rally program was terminated shortly after the initial batch of Evo cars, making this the final homologation car for the most successful rally team in history
The Delta itself goes down as the most successful rally car in history, and the "Evoluzione" models represent the ultimate Delta – the widest fender flares, the biggest wheels (now 5 lug), the biggest brakes (Brembo), adjustable rear wing, and a 16v cylinder head so large that it required a bulge in the hood. Armed with the same Weber-Marelli IAW EFI system as the Ferrari F40, this became the first Delta to surpass 100 hp per liter. The once civilized hatchback was now an imposing 69.6″ wide – the same width as a C4 Corvette!
Despite the end of Lancia's rally program in late 1991, the Delta "Evo" continued racing for a Lancia-backed rally team known as the "Jolly Club". Continued involvement in racing pushed the Delta to evolve into the Evo "II" (1993), followed by a prototype Evo "III" that never made production
Key Model Year Changes:
First model year of the "Evoluzione", which began production in October 1991. 4,841 16v Evo's were produced from October 1991 to 1992 (all were sold as 1992 models). However, Lancia's rally program was terminated shortly after the first batch of October cars. These early cars could be had with certain items found on the race car, such as the intercooler water jet system (found on this example). Cars produced after the rally program could not be optioned with this system, as it didn't exist after the program
Evo 2 models didn't begin production until late 1992 (as 1993 models). Compared to the Evo 1, the Evo 2 is more powerful thanks to a new Garret turbo and a more complex, heavily revised ECU. Unfortunately, Evo 2's were the first to receive a catalytic converter, which restricted the power increase to a mere 5hp over the Evo 1 (215 bhp)
Cosmetically, Evo 2's feature larger 16 inch wheels, new race-style aluminum gas gap (1993), and more. The roof gutters are now body color. Cam covers are now red (vs black)
Production didn't end until 1994
All cars were 5 door hatchbacks with left hand drive
Seller Notes:
10k original miles (16240 km)
All stock Evo 1 model
Unmodified
Delivered from Italy, imported in 2019
4 owner car
Accident free
Early production car – October 18, 1991 (first month of production)
1 of only ~500 early models to receive the rare water spray bag for the intercooler (same bag used in WRC competition models)
Factory Recaro leather seats
Factory air conditioning
Factory sunroof and Bosch 6-way ABS
Recent factory Lancia service performed in (Italy) October 2019, incl. compression test showing perfect readouts
Last serviced Nov 2020: timing belt and inspection by specialty shop in Laguna Hills confirming originality
Have all receipts as far as back to the 1990's
Car still sits on 2nd set of original Michelin tires, date code: 48/00 September 2000
Complete with original books, tools, Jack, original spare tire, and more
Location: Irvine, California – (more photos below)
Update: ad is no longer available (sold or expired)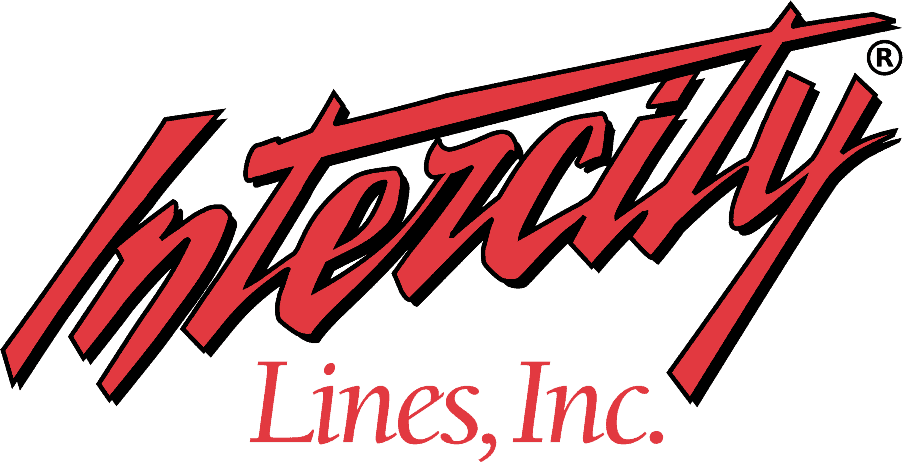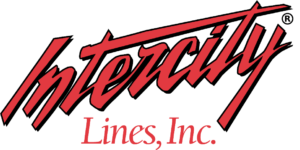 – Click for shipping quote –
NEVER MISS A CAR!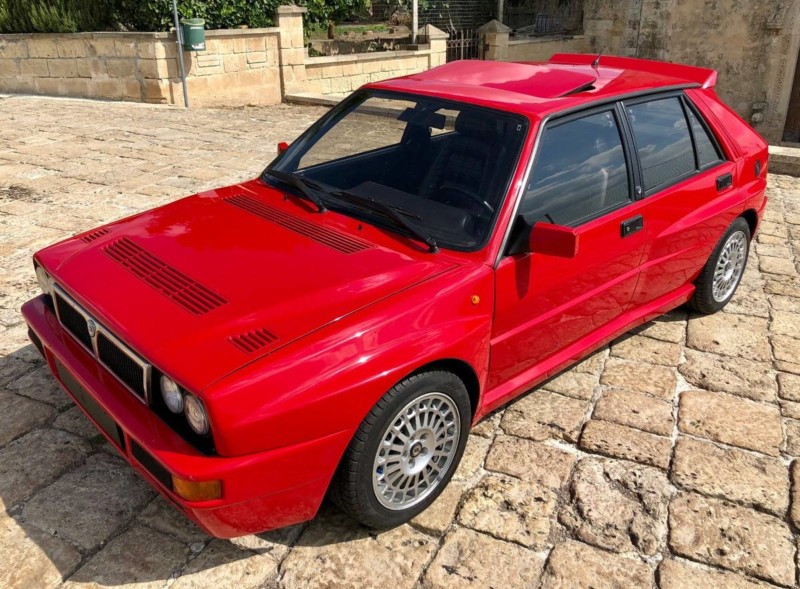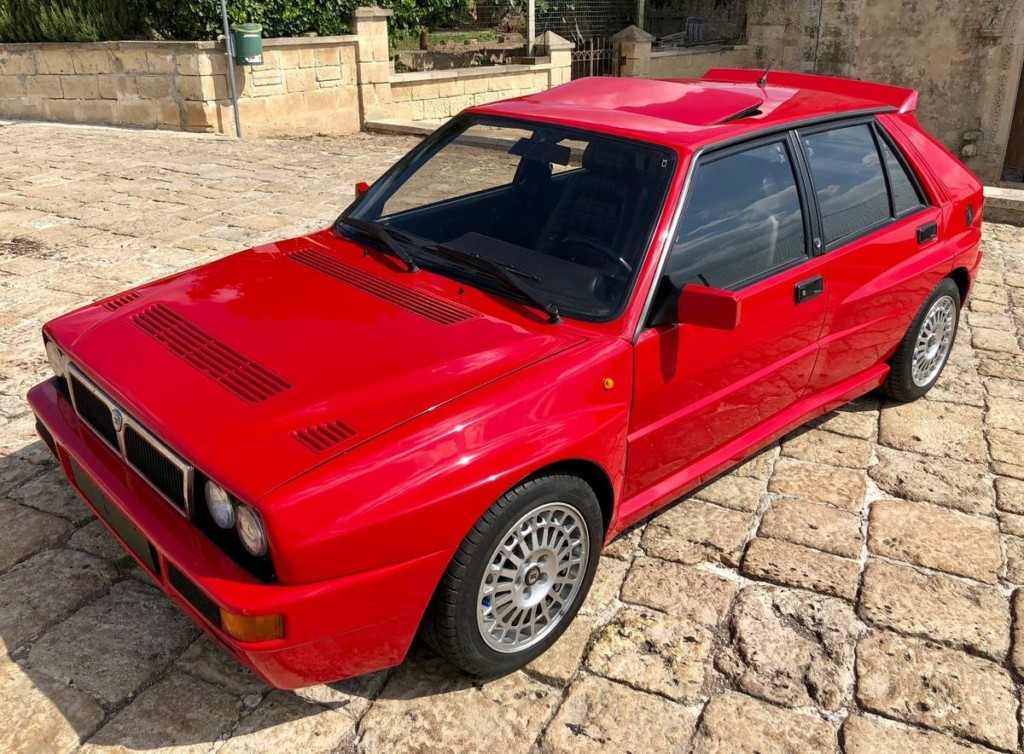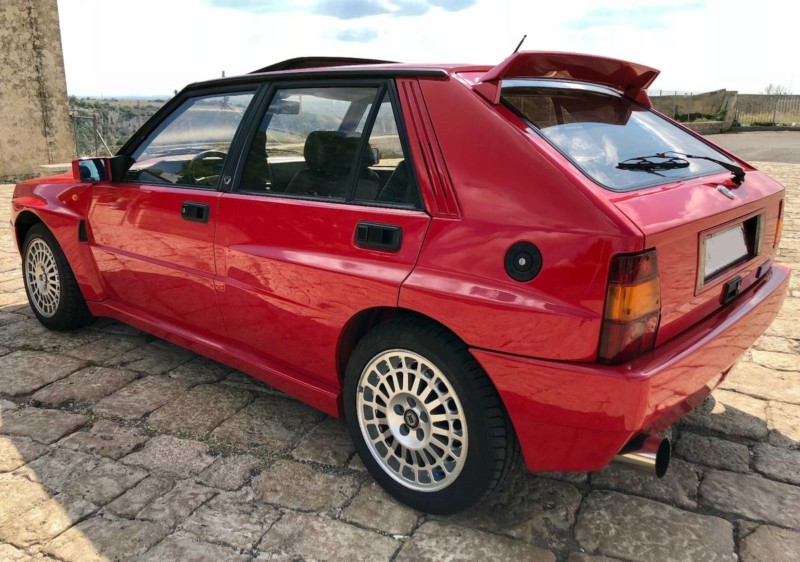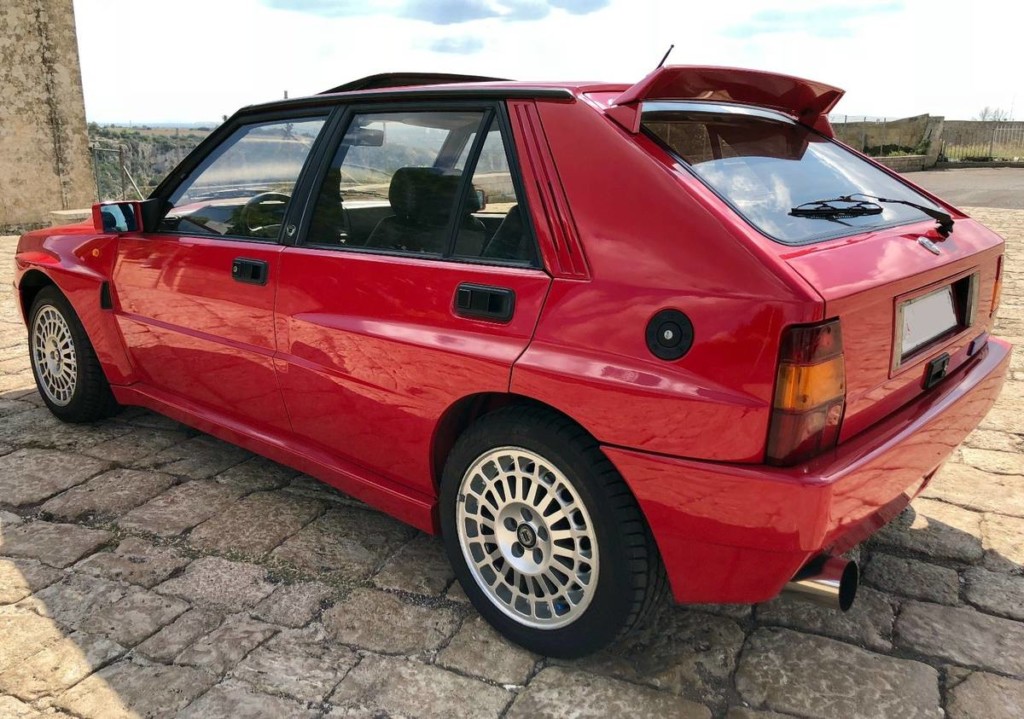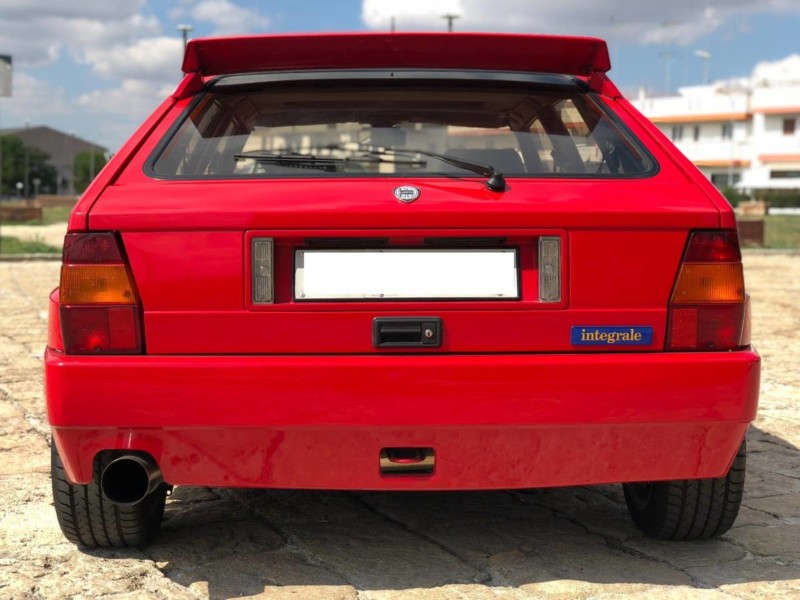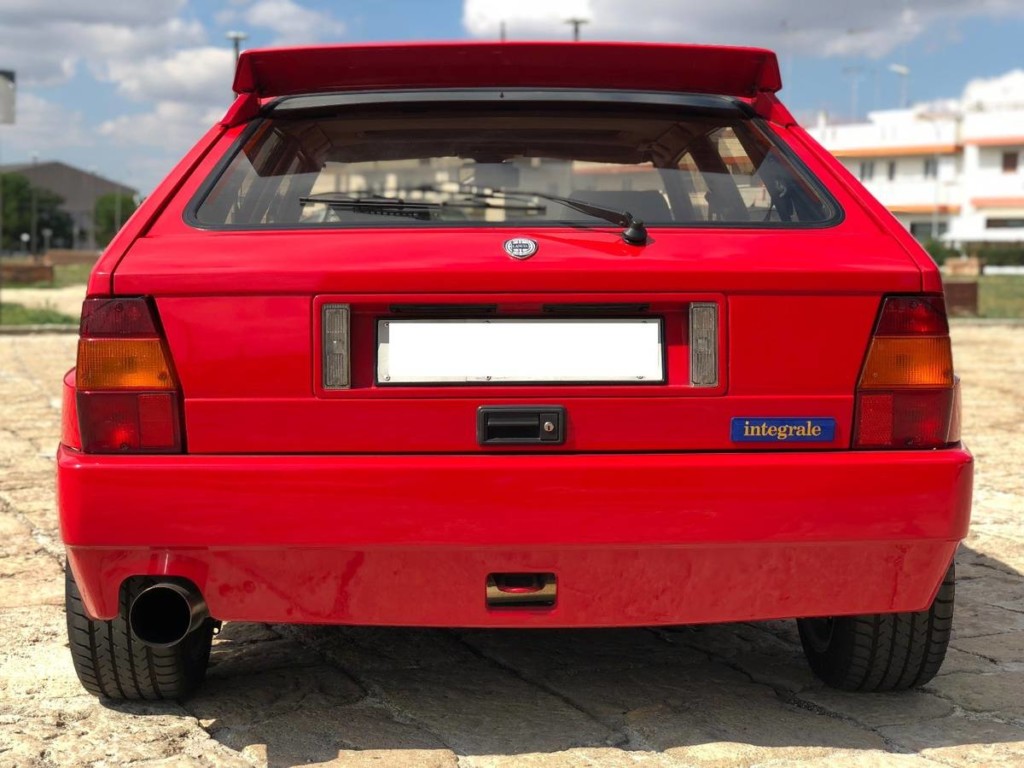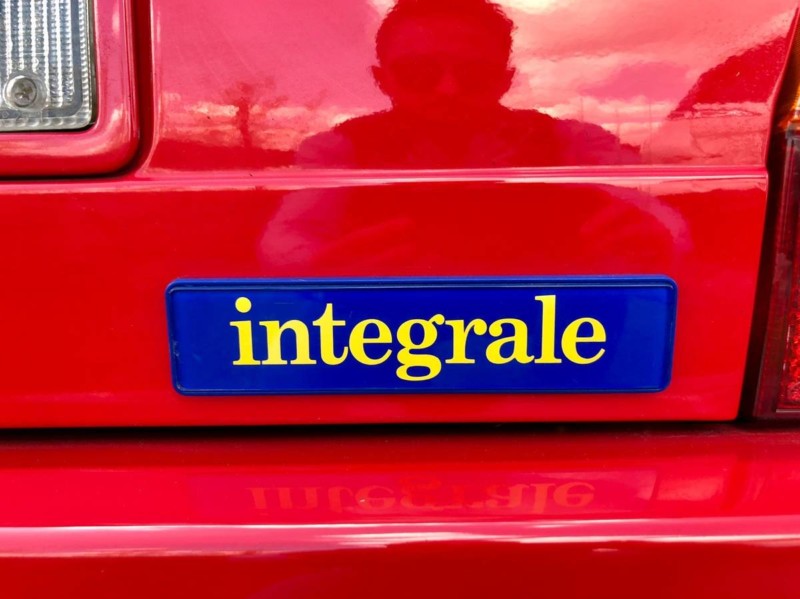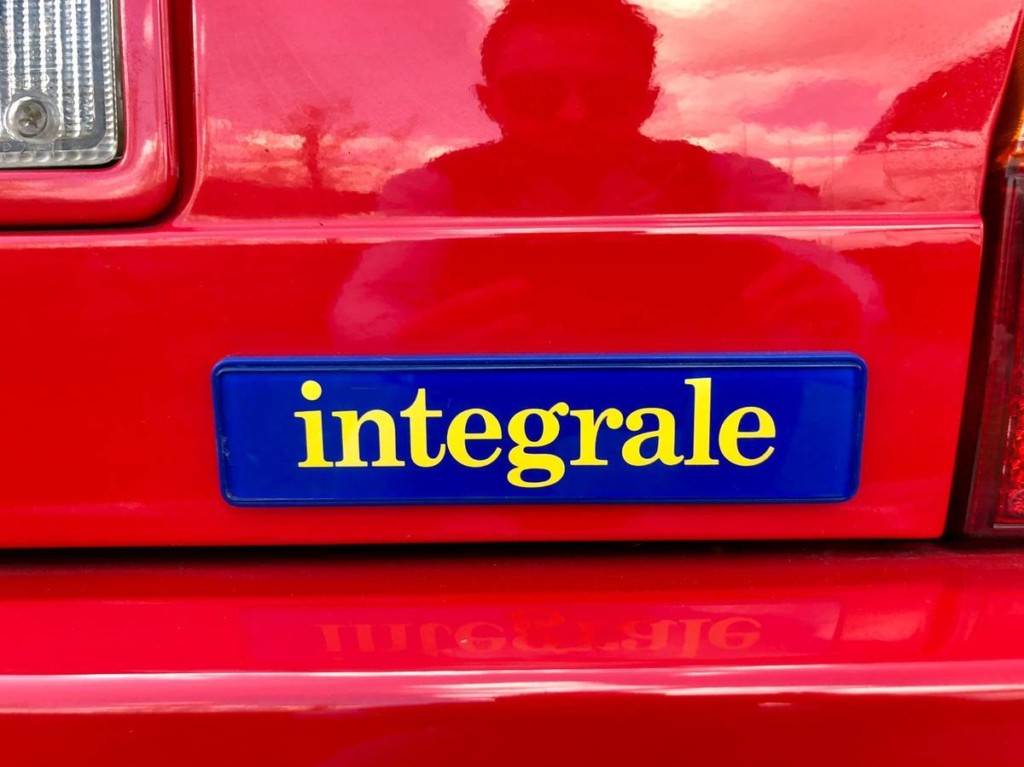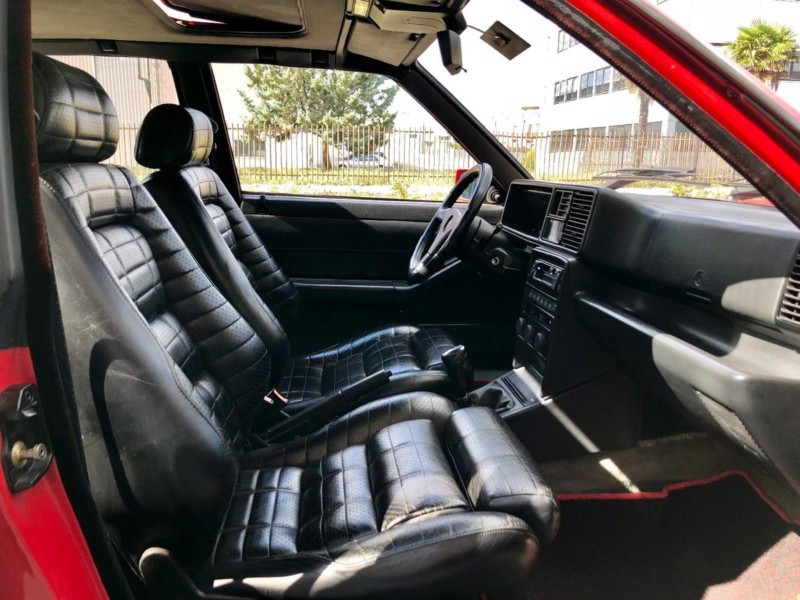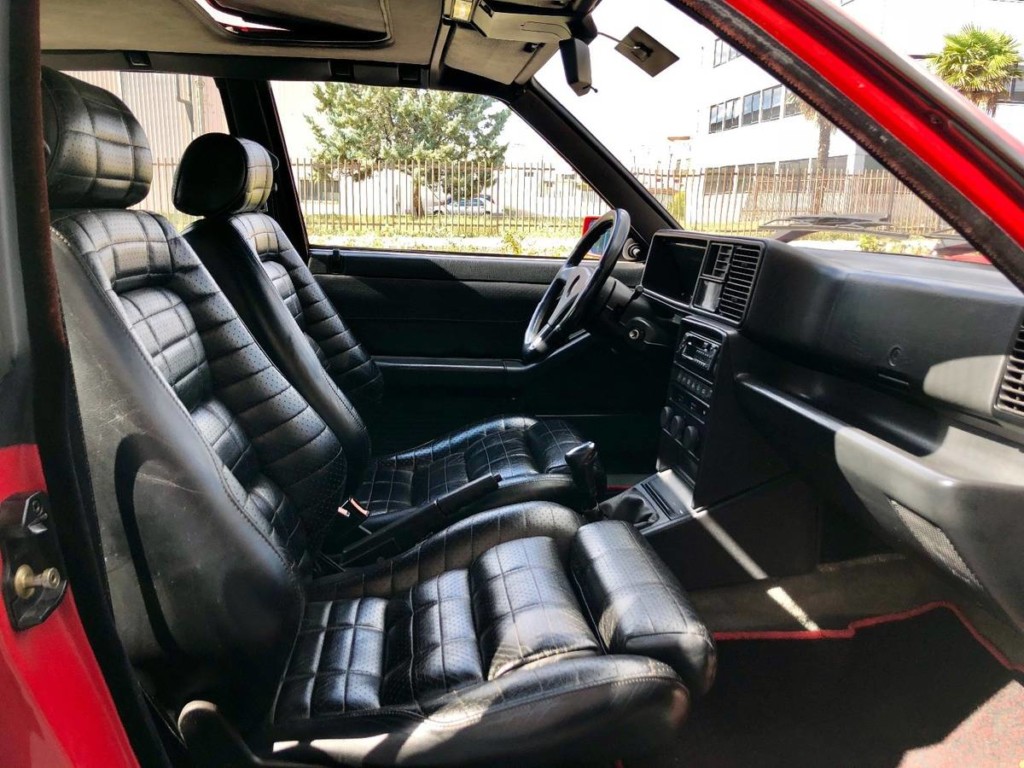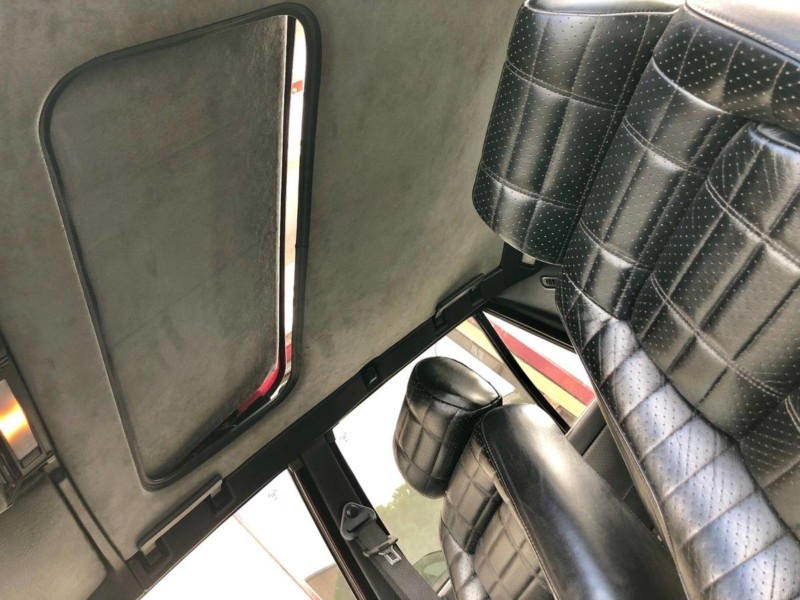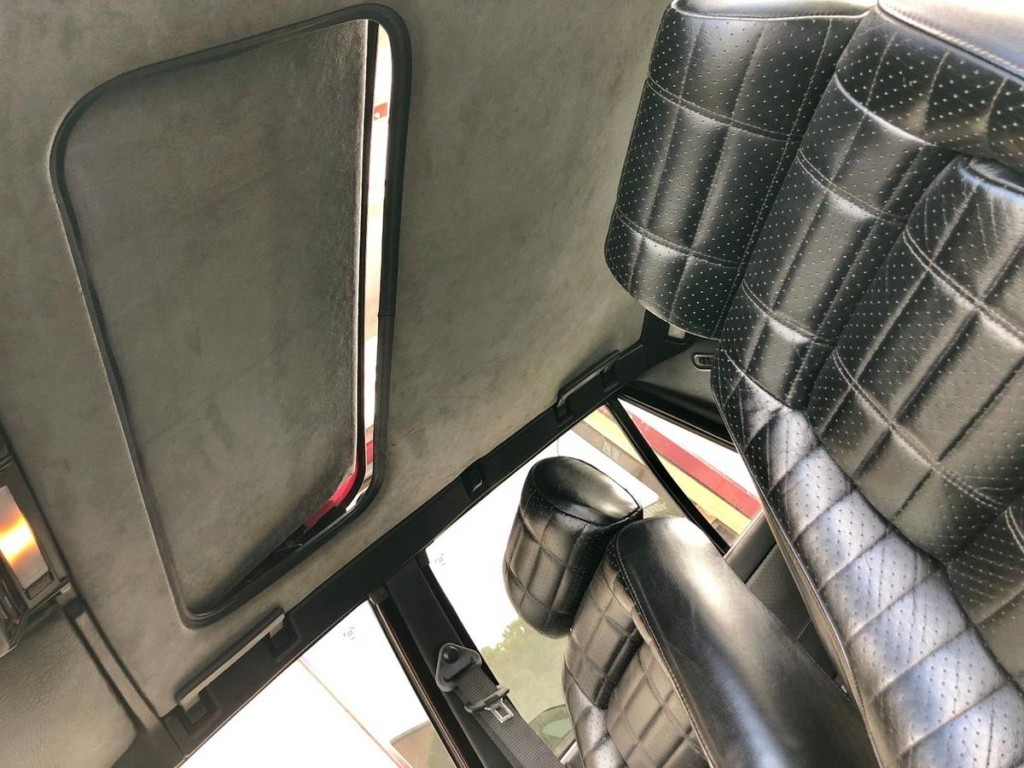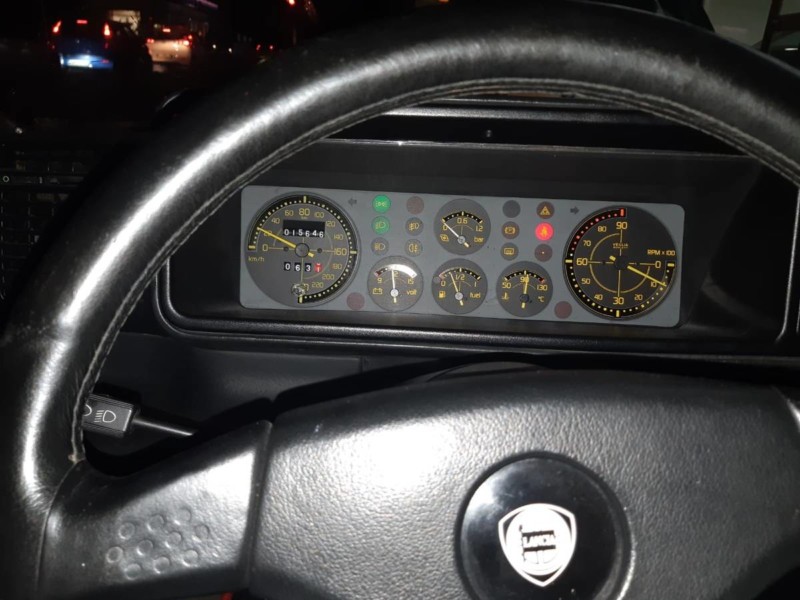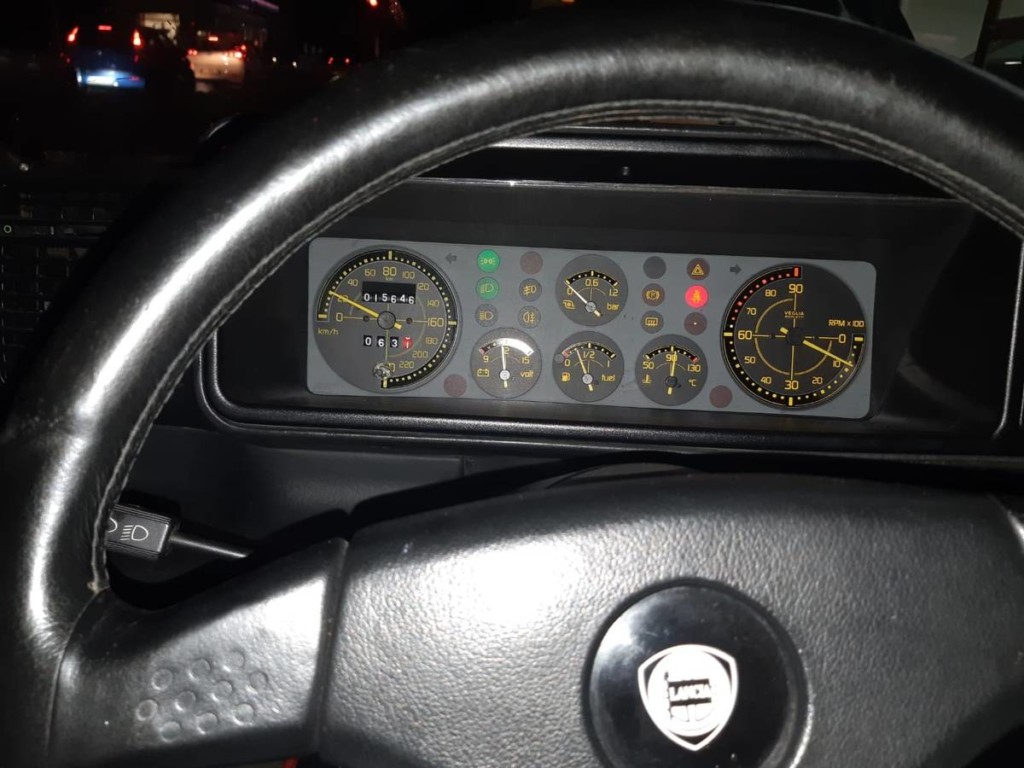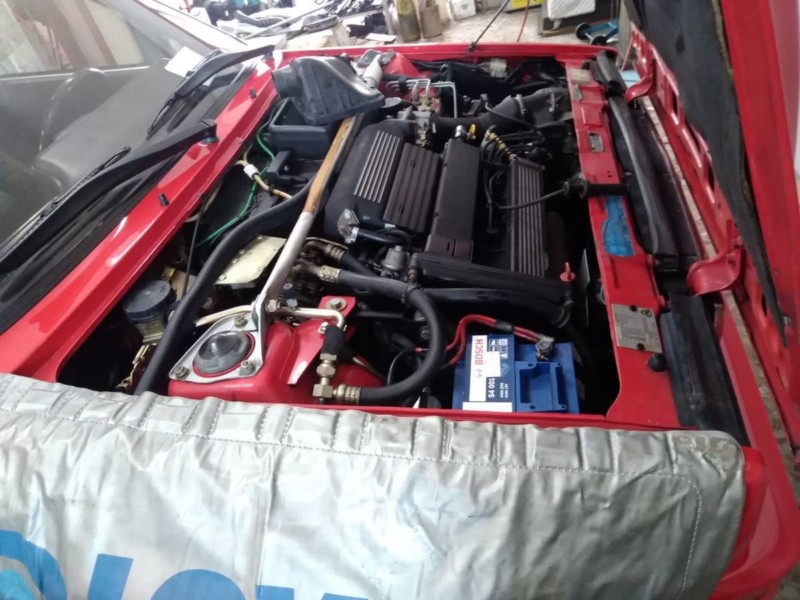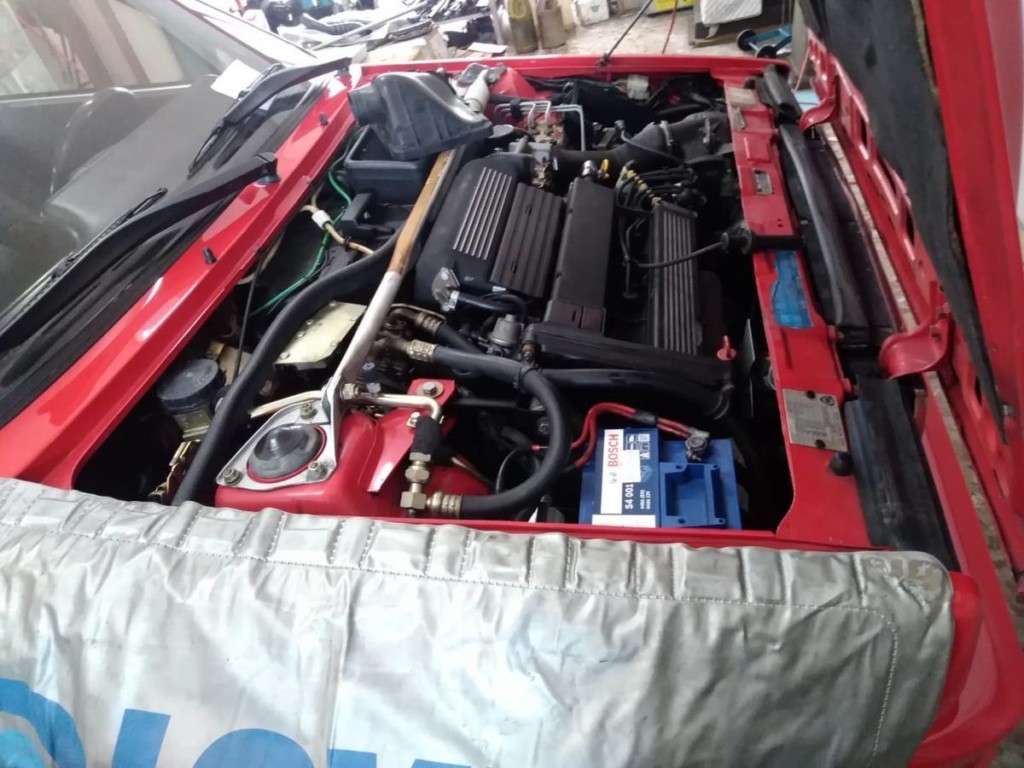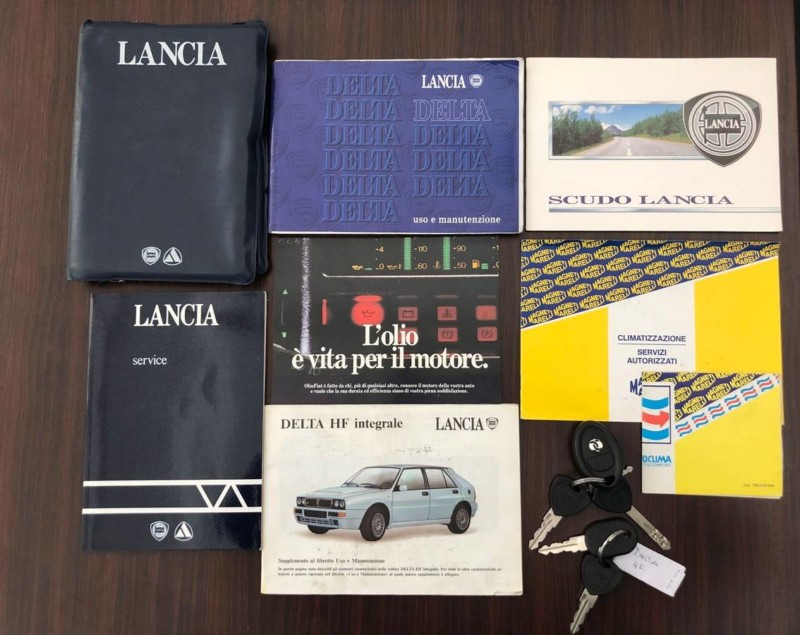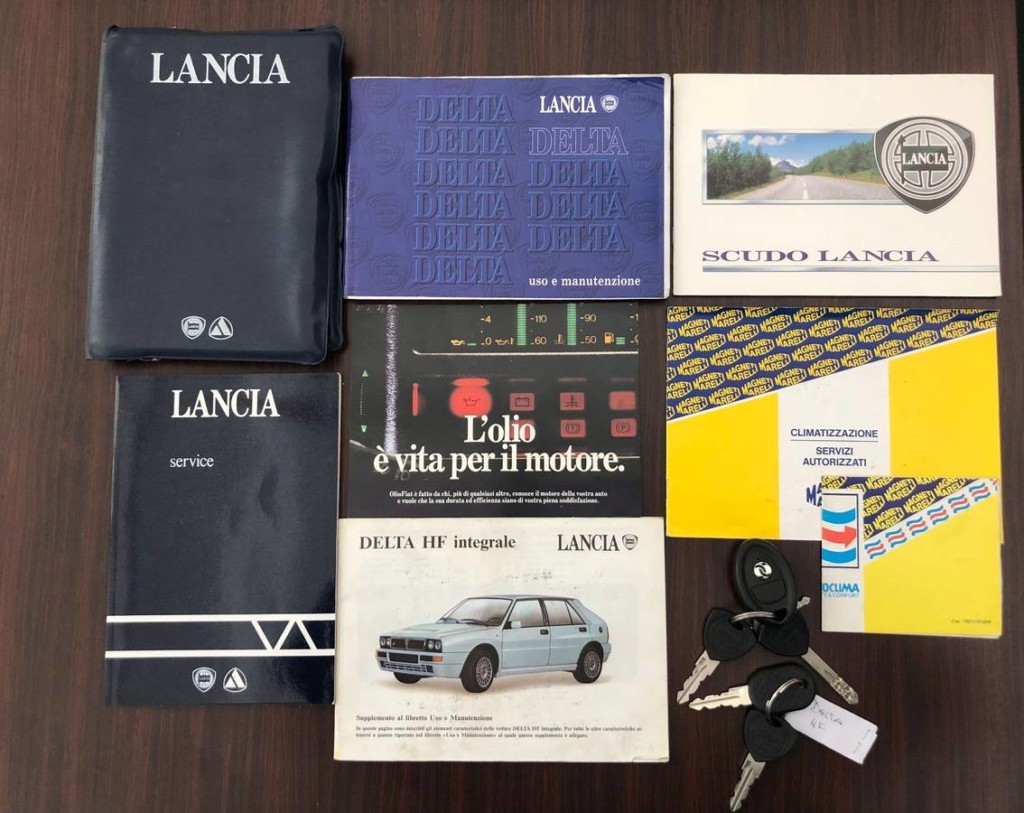 To list your own car, contact us
HERE
.
*SAE rated from factory. May not reflect current output.
*Performance numbers pulled from either the factory brochure or reputable automotive road tests.
*Base price when new does not reflect original MSRP of this particular car, nor does it reflect what the original owner paid for it.
*Advertised price at time of posting. Sellers can raise or lower prices on their original ad at any time. Click on the original ad to view current price/availability.
Mileage Disclaimer: NOC has not confirmed if the mileage stated by the seller is true and accurate. It is up to the buyer to verify these claims. Vehicle history reports, service records stating mileage, and even inspections of odometer tampering are recommended.
Share This Car With A Friend: