32,953 Original Miles
Automatic Transmission
4.6L Northstar V8
295 hp @ 6000 RPM*
290 lb/ft torque @ 4400 RPM*
Capable 0-60 MPH: 6.7 seconds
Top Speed: 150 MPH
*Base Price in 1993: $59,975
*Seller Asking:
$13,500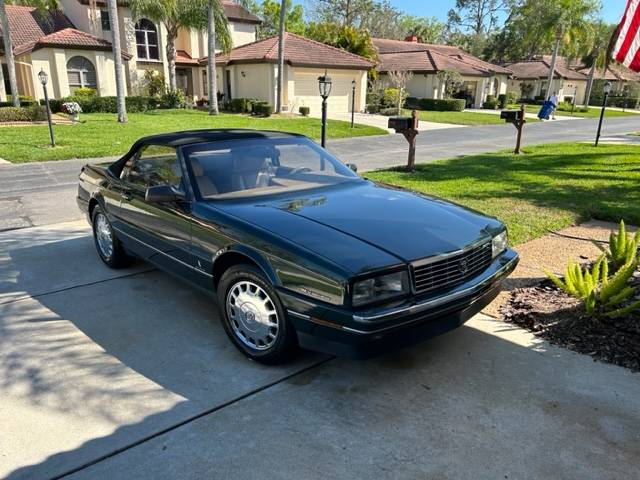 Fast Facts:
The Allante was aimed directly at the SL Mercedes. Cadillac needed an over-the-top flagship vehicle to restore their brand image, and the company looked to none other than famed designer Pininfarina for assistance. The Italian coachbuilder was tasked with not only the design, but also the construction of each Allante body of at their facility in Italy
While determining logistics, Cadillac saw a marketing opportunity. In a move as outlandish as it was costly, GM commissioned several custom-built Boeing 747's to transport the painted Italian bodies (56 at a time) to the U.S assembly plant where it would be paired with a completed chassis. Naturally, such a display of profligacy made headlines around the world
With an MSRP pushing $60k, the Allante was almost twice the cost of any vehicle in Cadillac's lineup. Unfortunately, the car proved to be mediocre when compared to its rivals – that is, until 1993, when the Allante received Cadillac's all-new 300hp Northstar V8. Available only in the final year of production, this quad-cam all-aluminum powerplant was one of the most powerful and most sophisticated engines available on the market
While the marketing material and press releases were flooded with the Northstar's technological breakthroughs and class-leading horsepower, a considerable amount of advertising effort was dedicated towards the Northstar's ease of maintenance. Cadillac touted how effortless it was to maintain this new engine, stating that the first scheduled tuneup isn't required until 100k miles. In fact, the factory maintenance schedule for the first 100k miles was pretty sparse – even the oil change interval was 7,500 miles – unusually long for a 1993 car
And there was more: buyers were told the platinum-tipped spark plugs didn't need replacing until 100k miles, and that the new Dex-Cool antifreeze could go 150k miles before changing. And if for some reason there's a leak in the cooling system, not to worry – the Northstar is programmed to temporarily shut down up to half of the cylinders when no coolant is present, allowing the engine to run in "limp mode". In theory, the inactive cylinders would pump enough air through the engine to keep temperatures from rising excessively
Now what owner would be incompetent enough to let an engine run without coolant? Apparently, the typical Northstar buyer would – and herein lies the problem. Northstar buyers were coaxed into such a relaxed state of mind when it came to service that it eventually backfired. The cars were seldomly brought in for service, and as a result, any signs of trouble under the hood went unnoticed for long periods. Naturally, problems began to arise as the miles piled on
For example, the excessively long oil change interval contributed to oil burning and excessive consumption – the piston rings would literally get caked in gunk. It was so bad that Cadillac had to offer ring cleaning kits to dealers to pour down the spark plug hole and soak the rings
In addition, coolant leaks would occur in between the long service intervals and would exacerbate to the point of overheating. There was also the issue of inadequately torqued head bolts from the factory leading to head gasket failure and coolant consumption/contamination
This is not to say the Northstar was flawless when serviced properly – it had its fair share of design faults regardless of maintenance. However, an over-ambitious marketing team gave buyers the wrong message, and this ultimately played a key role in the Northstar's tarnished reputation. Its track record would have been far less disappointing had oil changes been completed every 3,000 to 5,000 miles with regular fluid changes and inspections
Regardless, the Northstar was a groundbreaking design that took the industry by storm, and it goes down as one of the most sophisticated American engines of the 20th century
Key Model Year Changes:
Final year of the Allante
First and only year of the Northstar V8. Horsepower is increased by 95hp over the old engine
First and only year of the electronically controlled 4-speed automatic (4T80E)
First and only year of the Road Sensing Suspension
Updated traction control system can simultaneously apply the brakes or shut down engine cylinders to reduce wheel spin (at any speed). Previously, the system only worked with the brakes up to 30 mph
Revised front chin spoiler
Rear suspension is updated with a new design
Speed Sensitive Steering system is updated
New all-season tires were rated to 155 mph
New one-piece door glass
Updated seats and new console that now has dual cupholders
New 8-speaker sound system
This is the only year that could be ordered with chrome wheels
Seller Notes:
32k original miles
Dark Polo Green Metallic
Excellent condition inside and out
Cold A/C
Needs nothing
If you drive it, you will buy it. It is that nice!
Contact through Craigslist for more info (below)
Location: Sarasota, Florida – (more photos below)

Disclaimer: New Old Cars LLC is not affiliated with or endorsed by the seller or Craigslist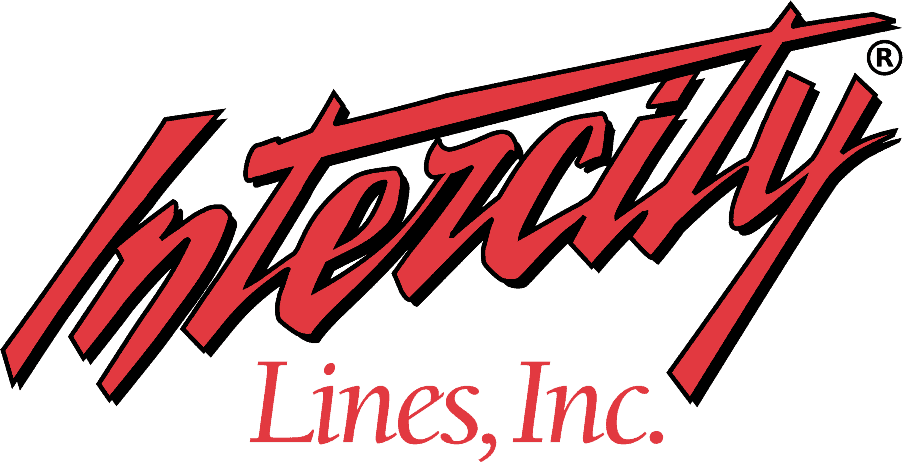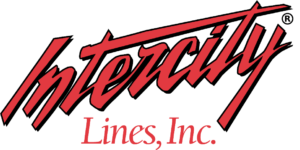 – Click for shipping quote –
NEVER MISS A CAR!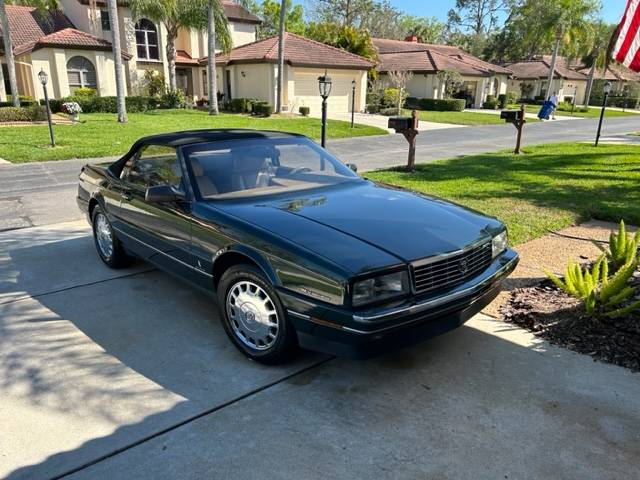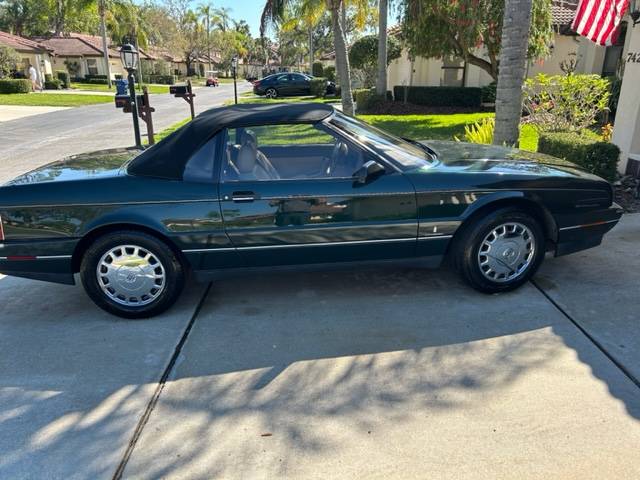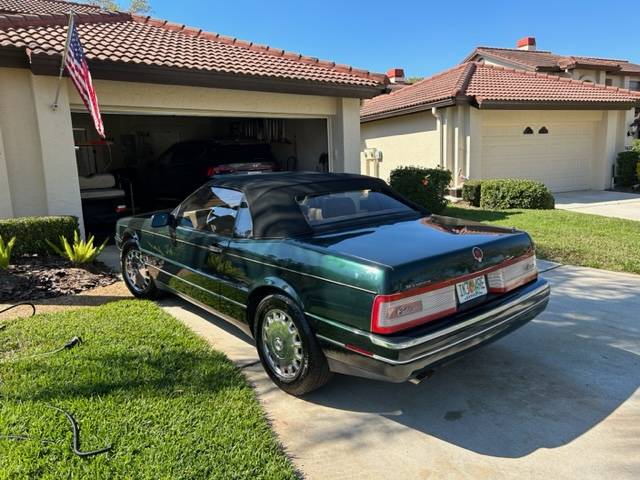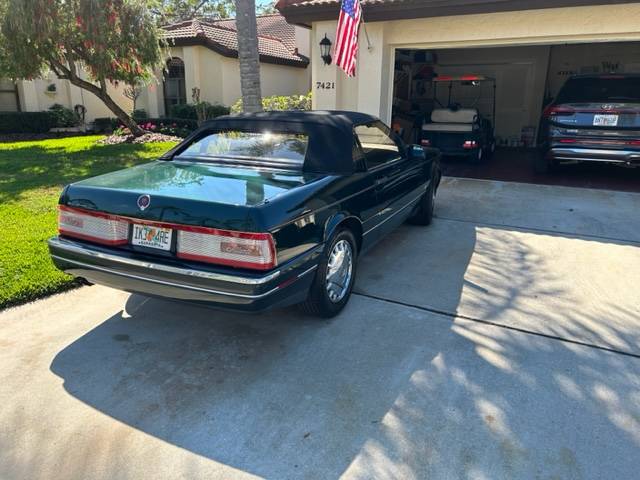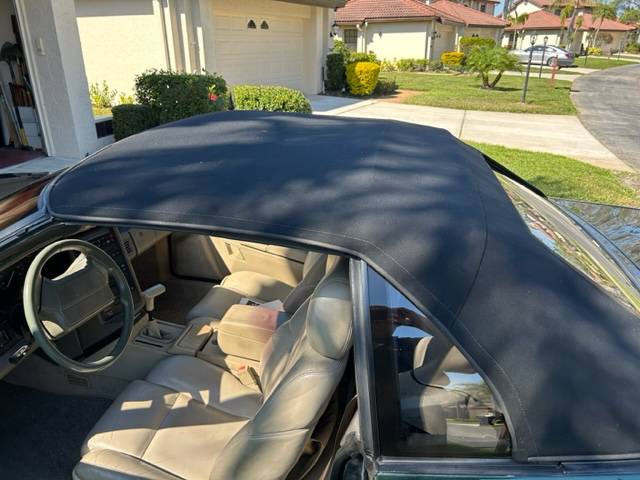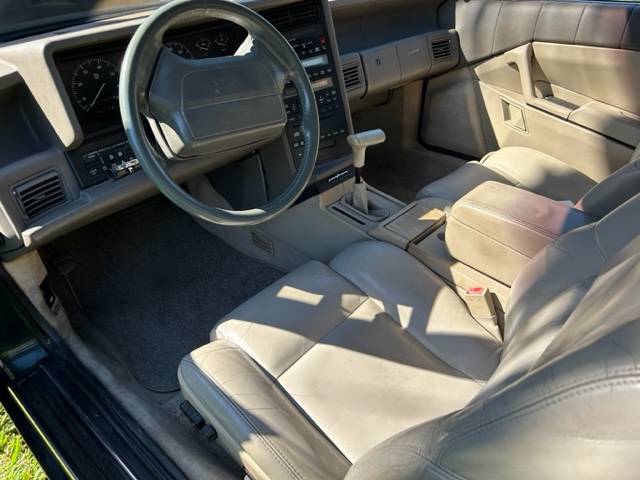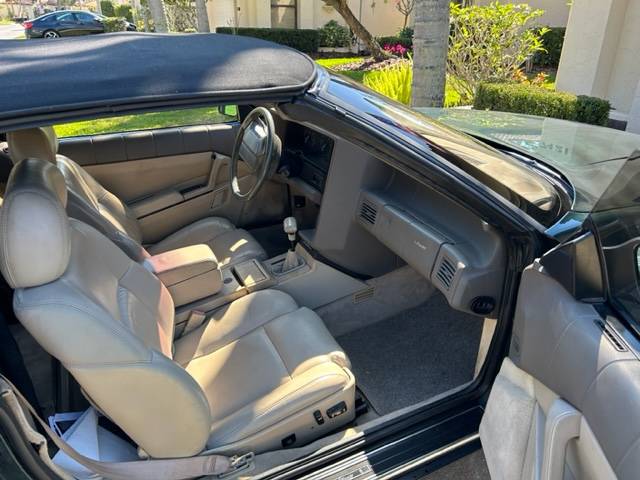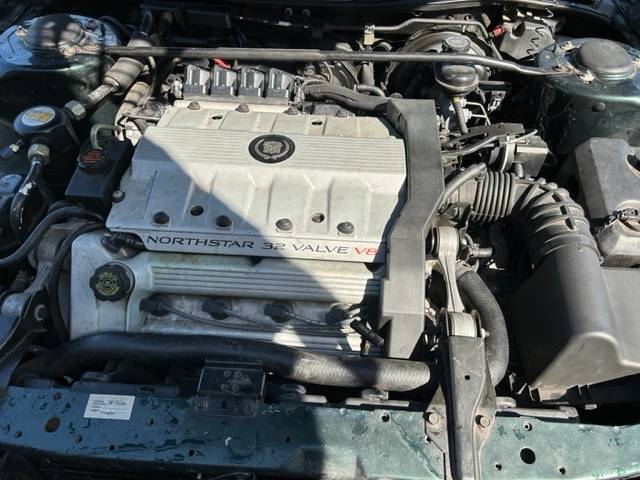 For more photos, please contact seller HERE.
To list your own car, contact us
HERE
.
*SAE rated from factory. May not reflect current output.
*Performance numbers pulled from either the factory brochure or reputable automotive road tests.
*Base price when new does not reflect original MSRP of this particular car, nor does it reflect what the original owner paid for it.
*Advertised price at time of posting. Sellers can raise or lower prices on their original ad at any time. Click on the original ad to view current price/availability.
Mileage Disclaimer: NOC has not confirmed if the mileage stated by the seller is true and accurate. It is up to the buyer to verify these claims. Vehicle history reports, service records stating mileage, and even inspections of odometer tampering are recommended.
Share This Car With A Friend: