34,924 Original Miles
Automatic Transmission
5.9L Turbodiesel Inline 6
160 hp @ 2500 RPM*
400 lb/ft torque @ 1700 RPM*
Capable 0-60 MPH: 16 seconds
Top Speed: 100 MPH
*Base Price in 1993: $15,618
*Seller Asking:
$24,950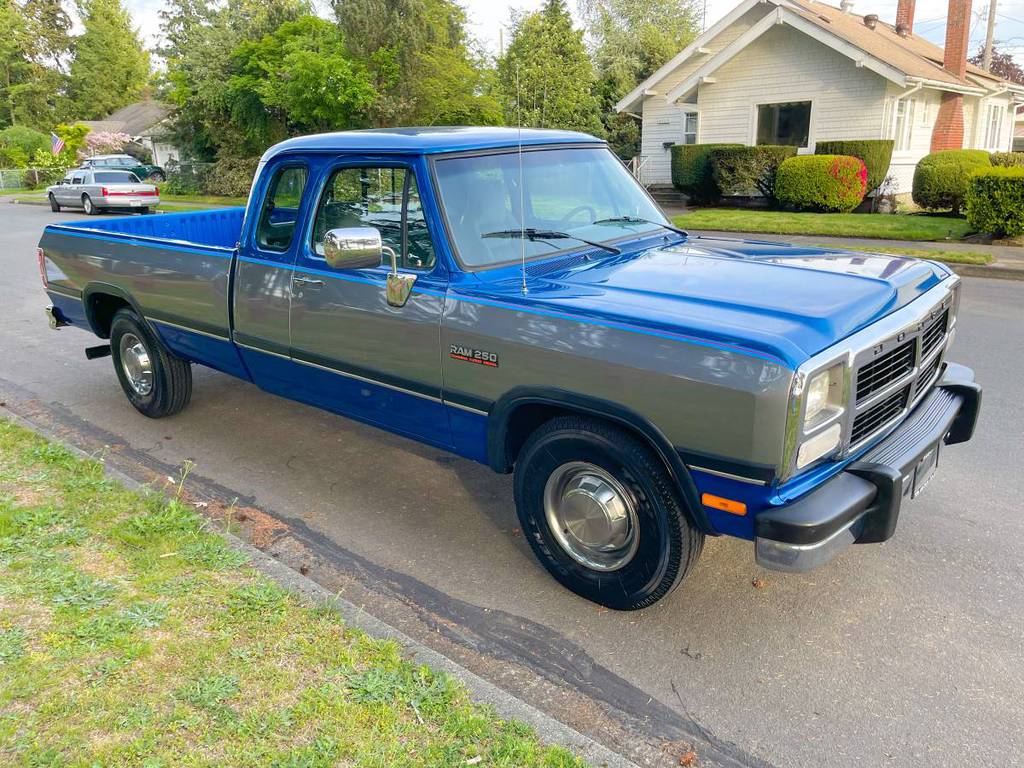 Fast Facts:
Referred to as the "Square body", this generation Ram gave birth to the first generation turbodiesel Cummins engine. When released in 1989, it was the most powerful diesel-powered truck on the market. As the only diesel equipped with a turbo, its 400 ft-lb torque easily trumped GM's 6.2L LF9 (246 ft-lbs) and Ford's 7.3L IDI (345 ft-lbs torque). This is despite the Cummins small 5.9L displacement and two fewer cylinders
Max trailer weight of the 250 4×2 (shown here) is 8,700 lbs. Gross cargo capacity is 14,000 lbs
The Cummins (known as the 6BT) was quite different from the diesel powerplants offered by Ford an GM. The Cummins was a turbocharged inline six, while the other two were N/A V8's. And unlike the other two, the Cummins features direct injection, which it means it doesn't rely on glowplugs (devices that heat up during cranking to assist in cold starting a diesel engine)
Released in 1984, the Cummins 6BT 12 valve engine was originally intended for industrial vehicles like tractors and cranes. It featured a heavy-duty iron block with a 4.02″ bore and a massive 4.72″ stroke to boost low-end torque. Other features include a steel crankshaft, forged steel connecting rods, 17:1 compression ratio, an aluminum intake manifold, and direct injection. Total weight with the turbocharger is 1,100 lbs (dry)
The inline cylinder layout has some key advantages over the V8 competition. By design, an inline is less complex than a "V" engine of the same cylinder count (ie, one exhaust manifold instead of two, etc). Add to the fact that it features two fewer cylinders, and the Cummins engine contains about 40% fewer parts than its V8 competitors. Fewer working parts means lower maintenance costs. Durability was by far the defining trait of a 12-valve Cummins: a full engine rebuild typically isn't needed until 300,000 miles
Bottom line, if you were shopping for a diesel-powered truck in the early 90s, a Cummins powered Ram was the one to have!
Key Model Year Changes:
Final year of the "Square body" generation
No notable changes. Revisions occur to the gas engines only
In late 1991 production, all Ram 250 Cummins models were upgraded to the 350 one-ton frames. This means all 250 and 350 turbodiesels manufactured after this point share the same frame
Seller Notes:
35k original miles
D250 LE Extended Cab Long Bed 2WD
1 family owned (elderly)
12 valve Cummins Turbodiesel
Amazing condition inside and out. True time capsule
All original paint in excellent condition
All stock
Factory options: Towing package, Trailer brake assist, Power Windows/doors/mirrors/steering, sliding rear window, A/C, ABS, tilt wheel, radio
Air conditioning blows ice cold
Very dependable truck, no mechanical issues
Drives great
Amazing condition inside and out. True time capsule
No rust. No accidents
Babied its whole life and it shows
Turn key ready

                
Location: Tacoma, Washington – (more photos below)
CONTACT SELLER – Update: Seller's Craigslist ad has been deleted (sold or removed from market)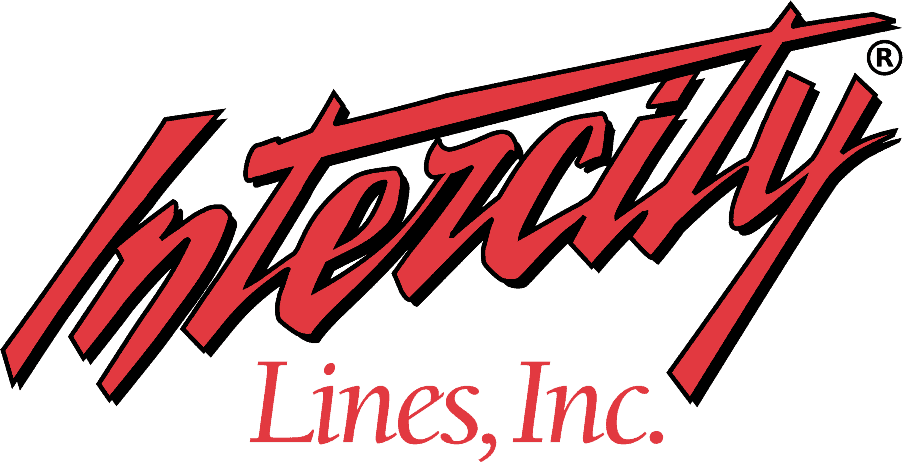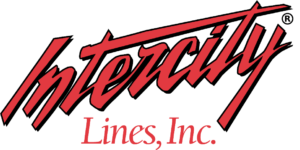 – Click for shipping quote –
NEVER MISS A CAR!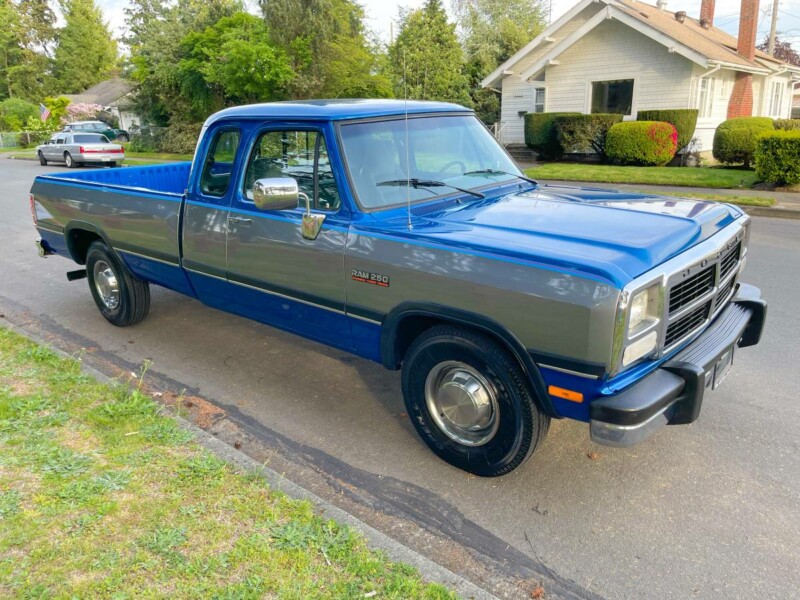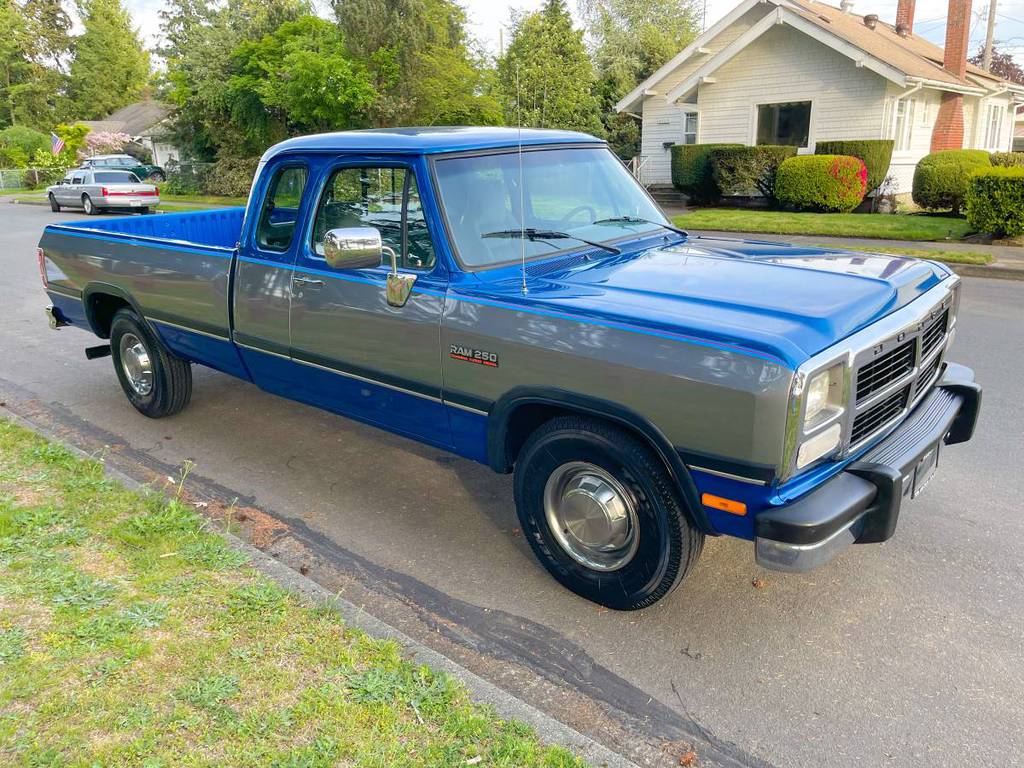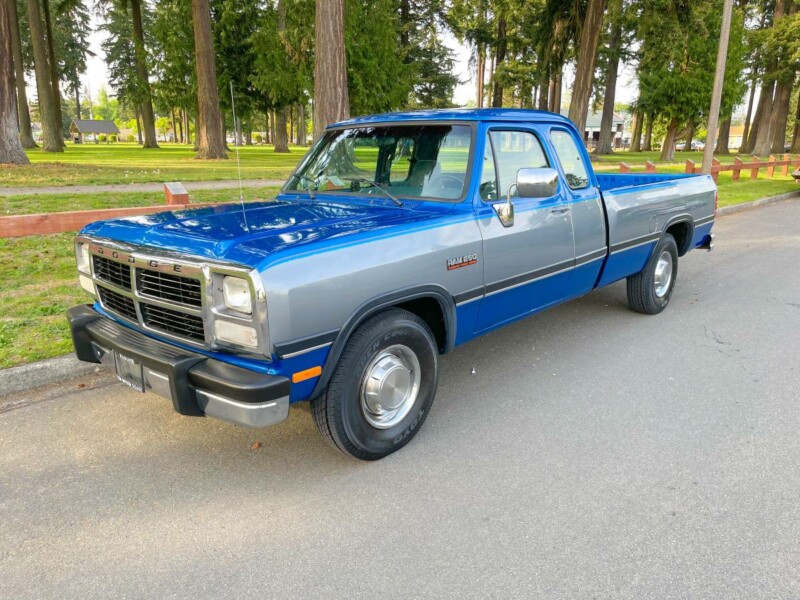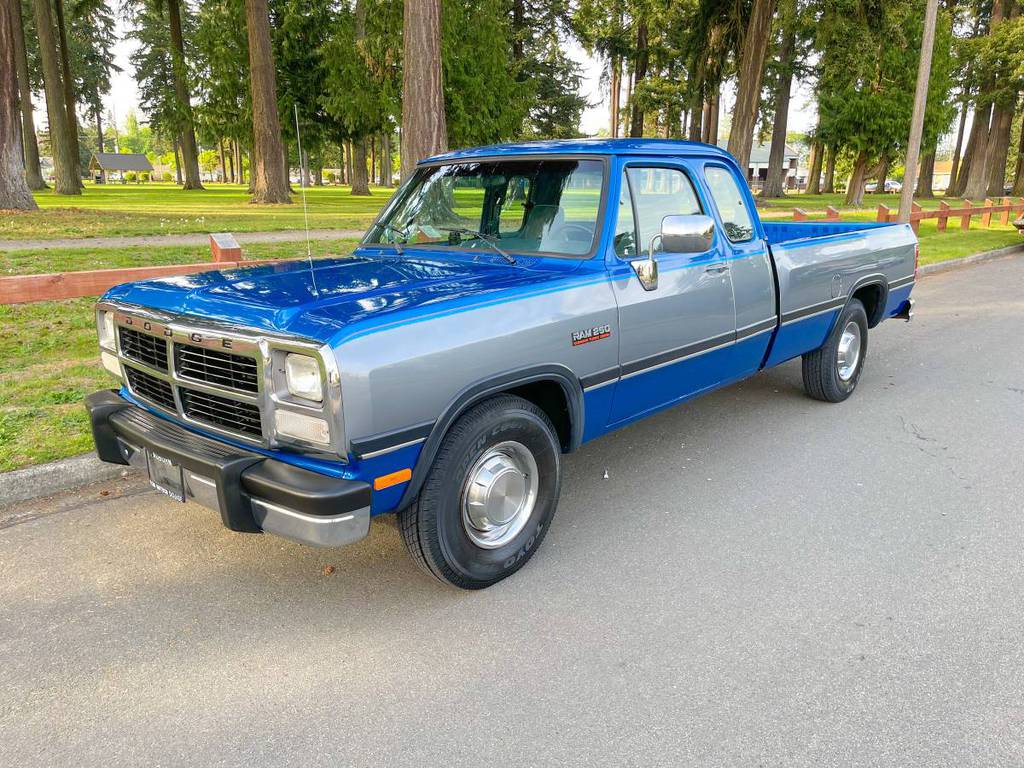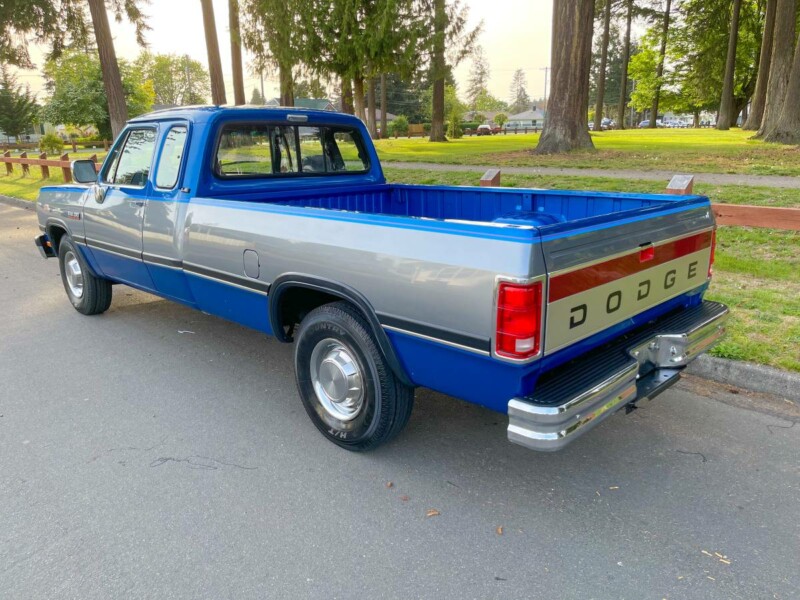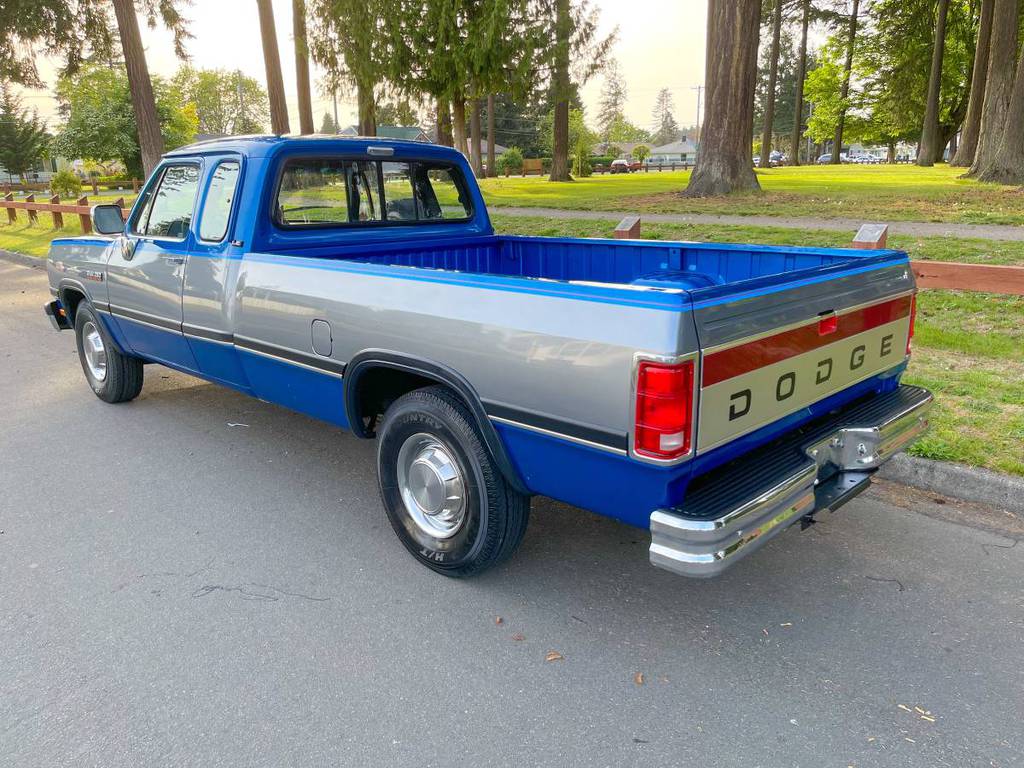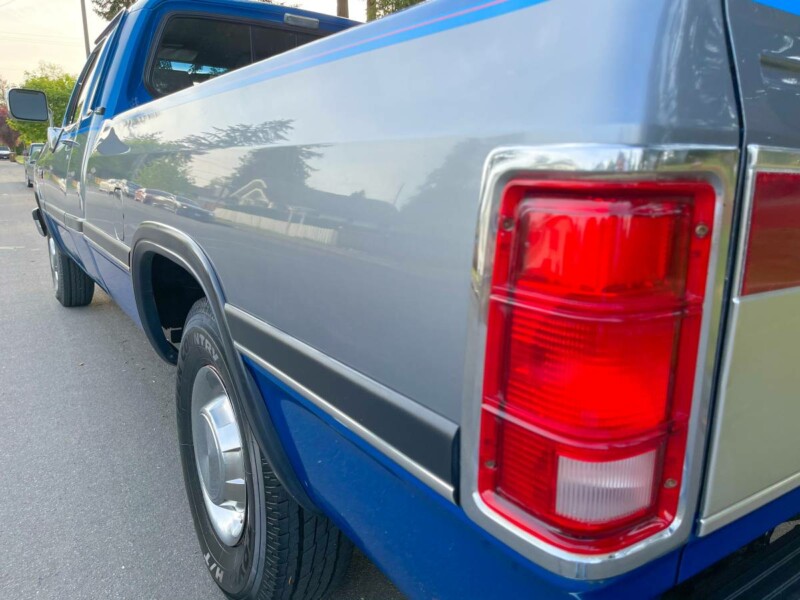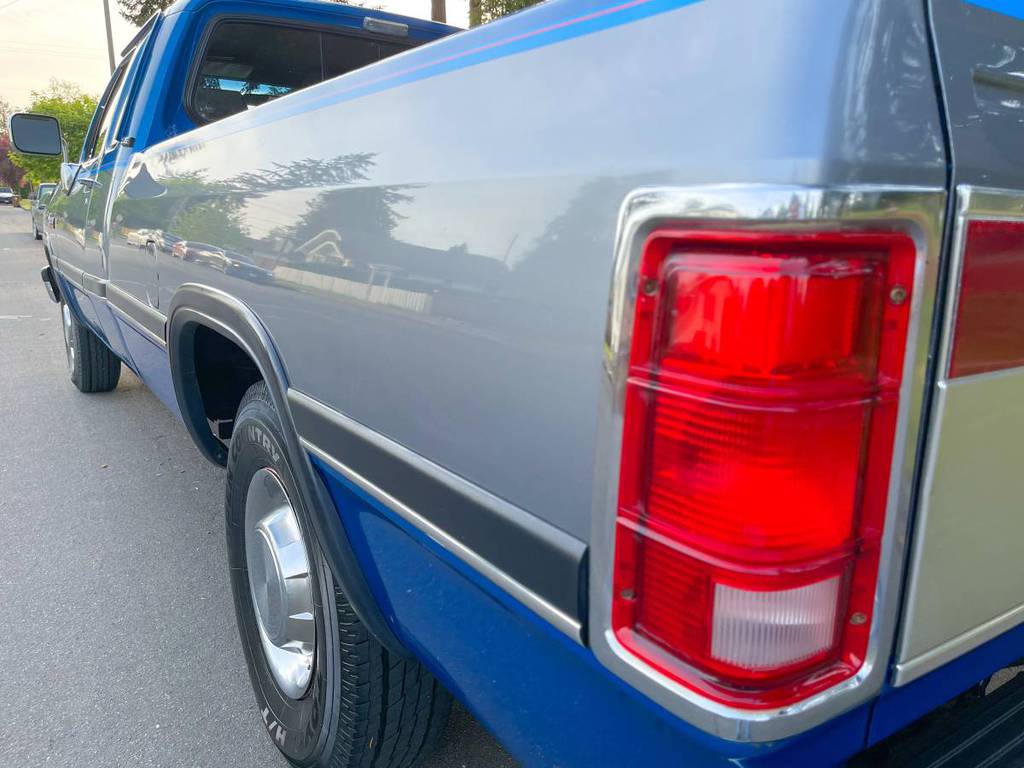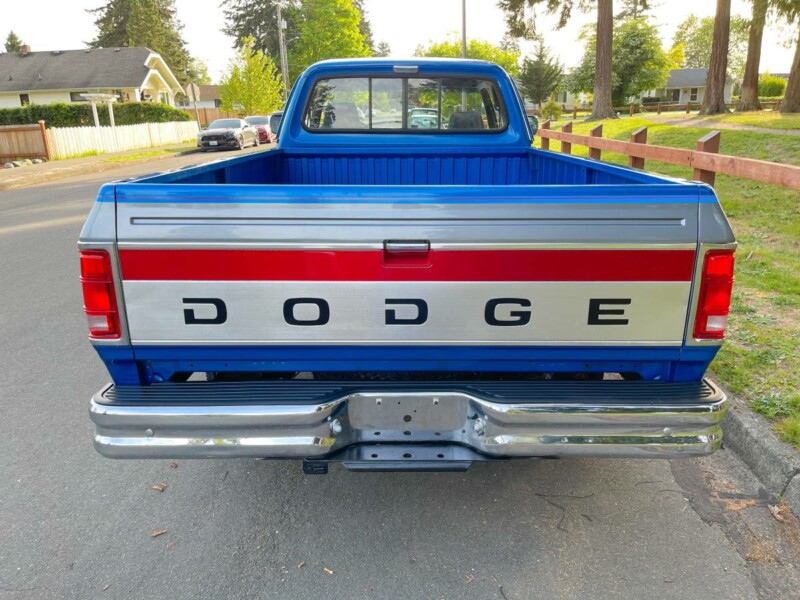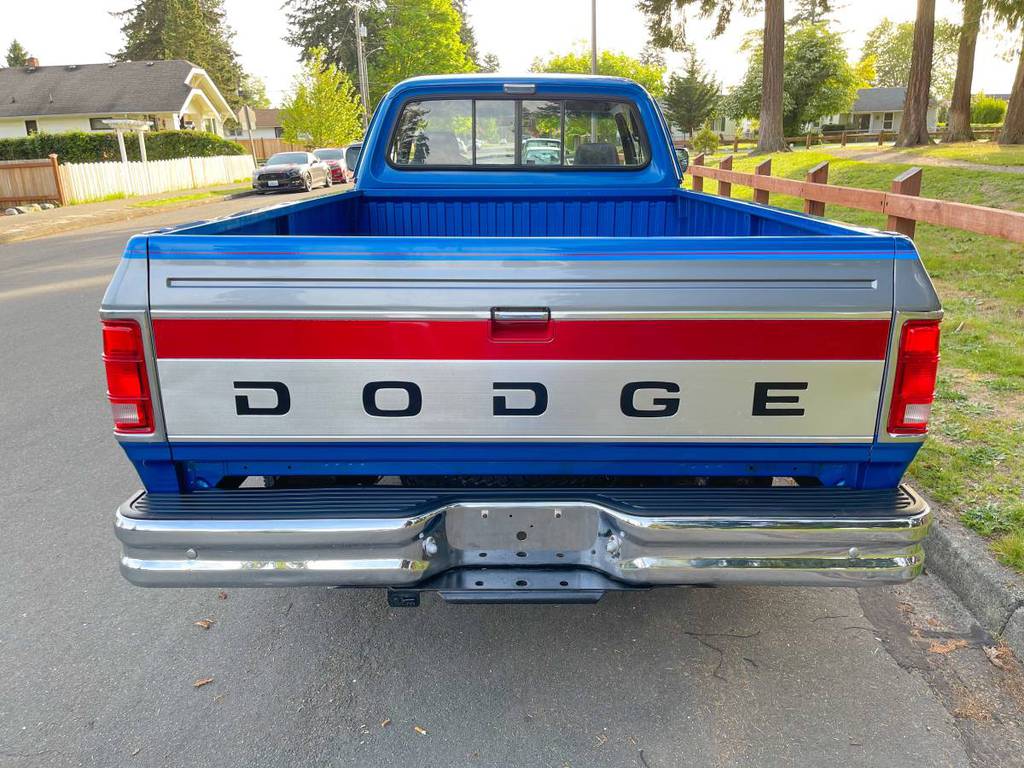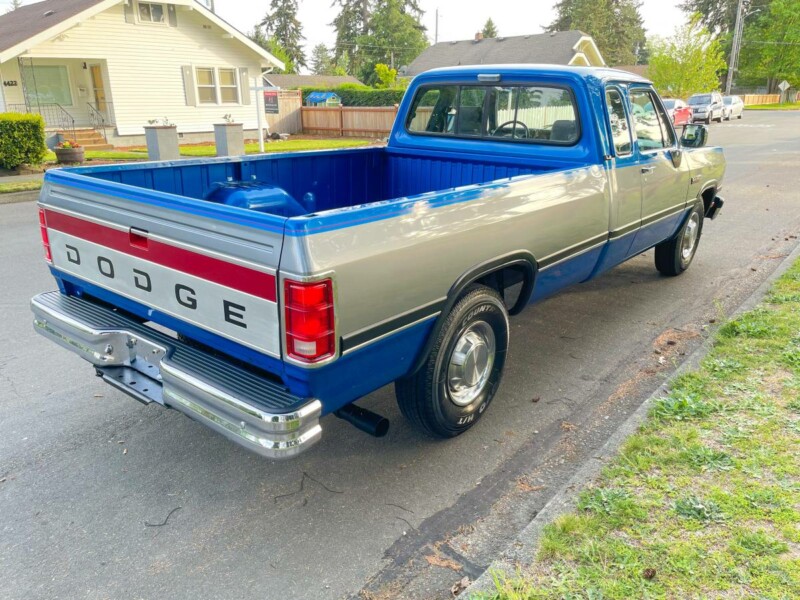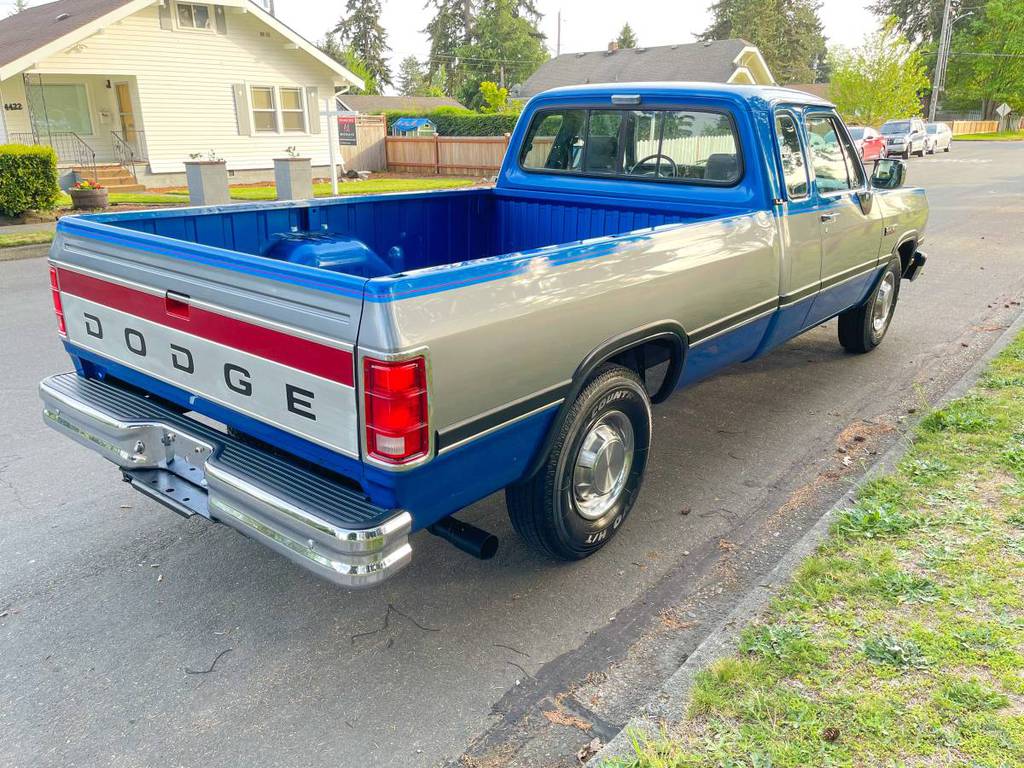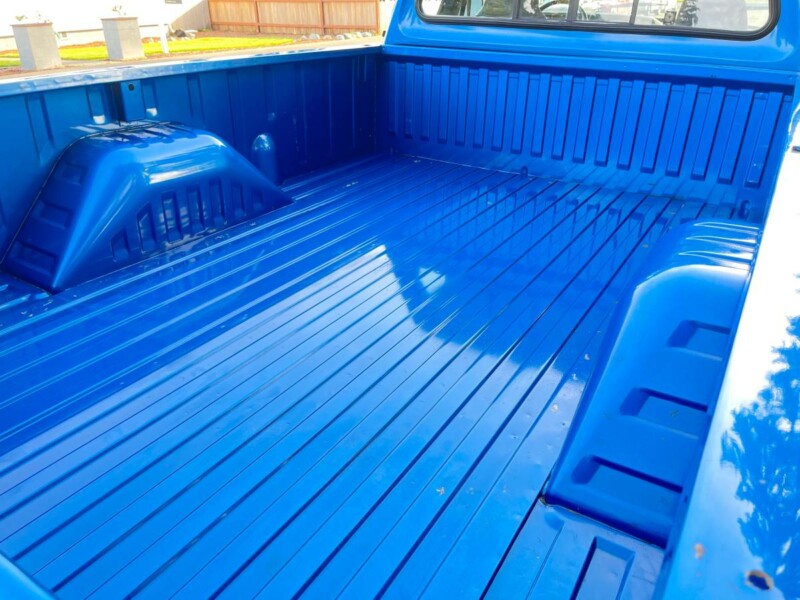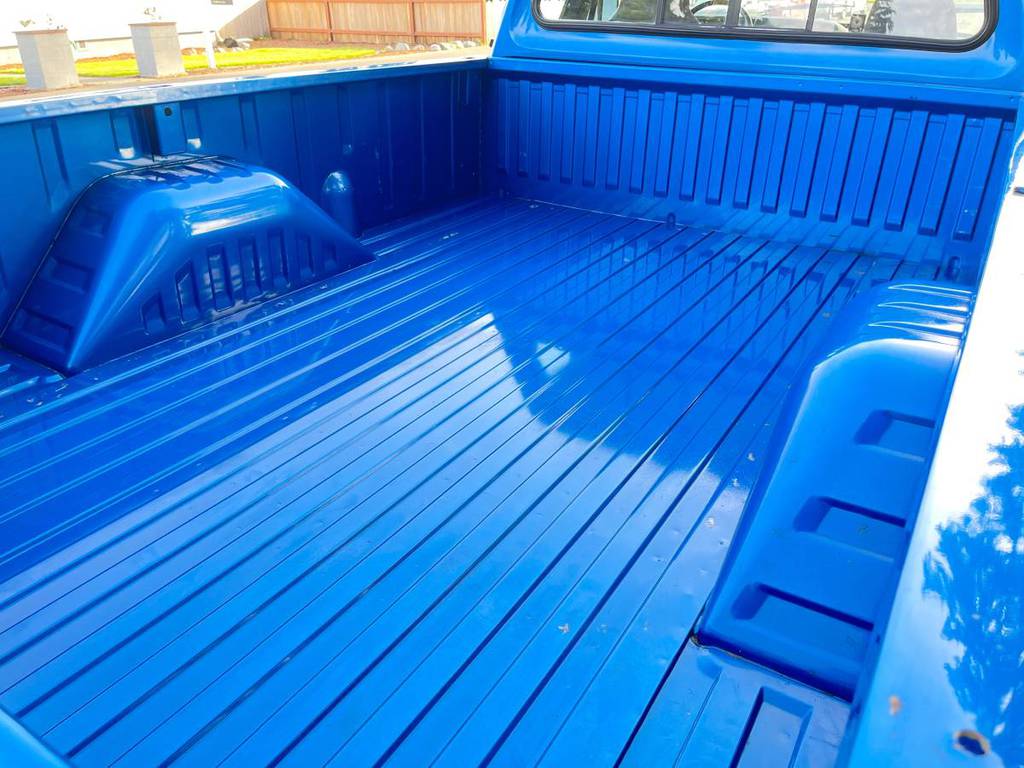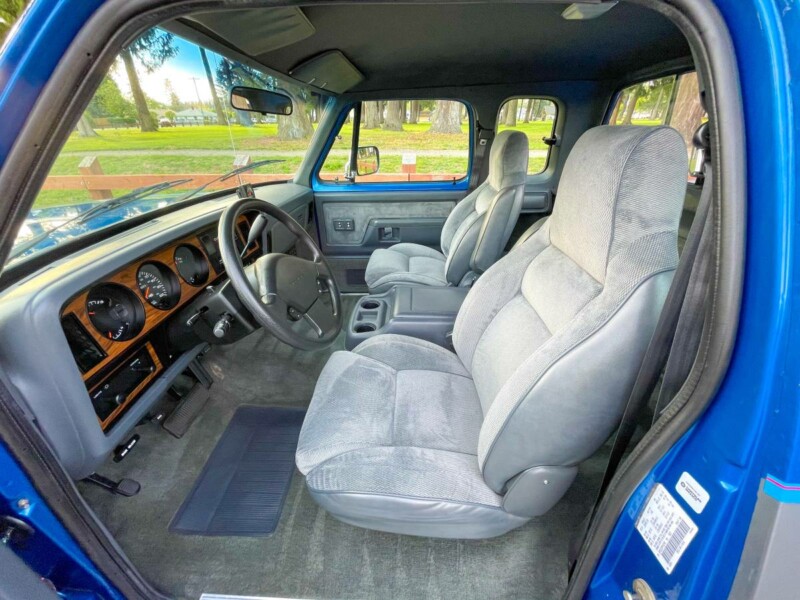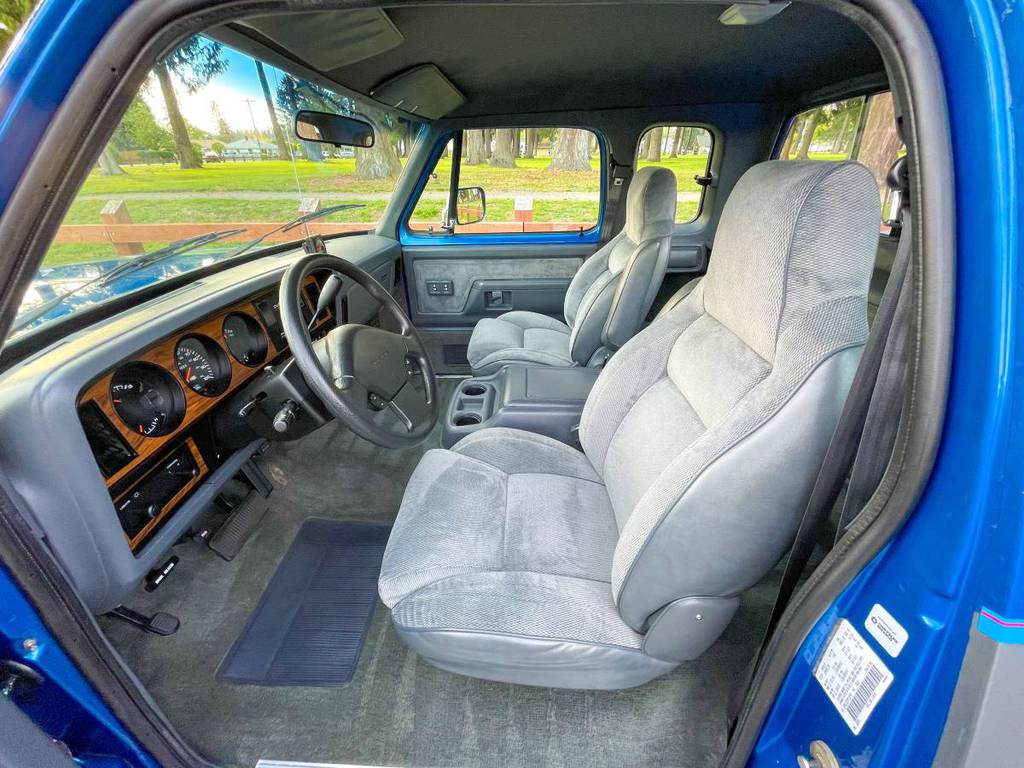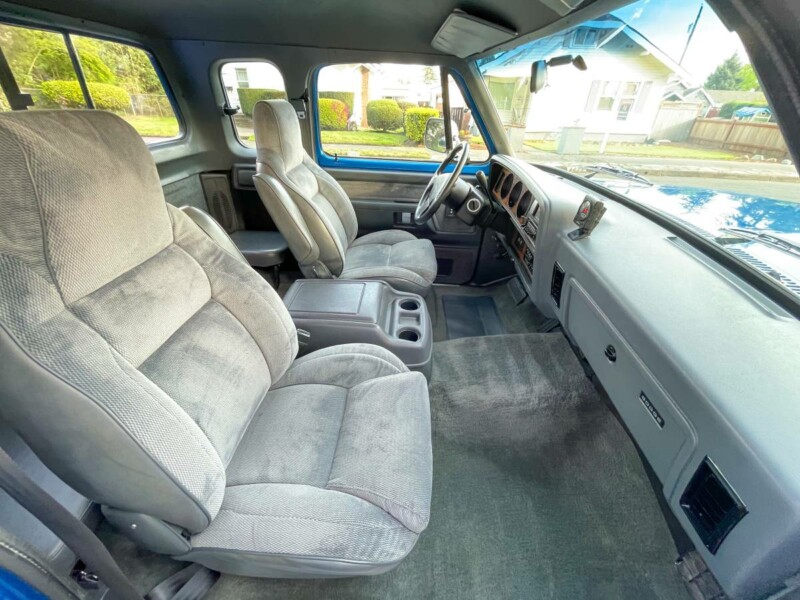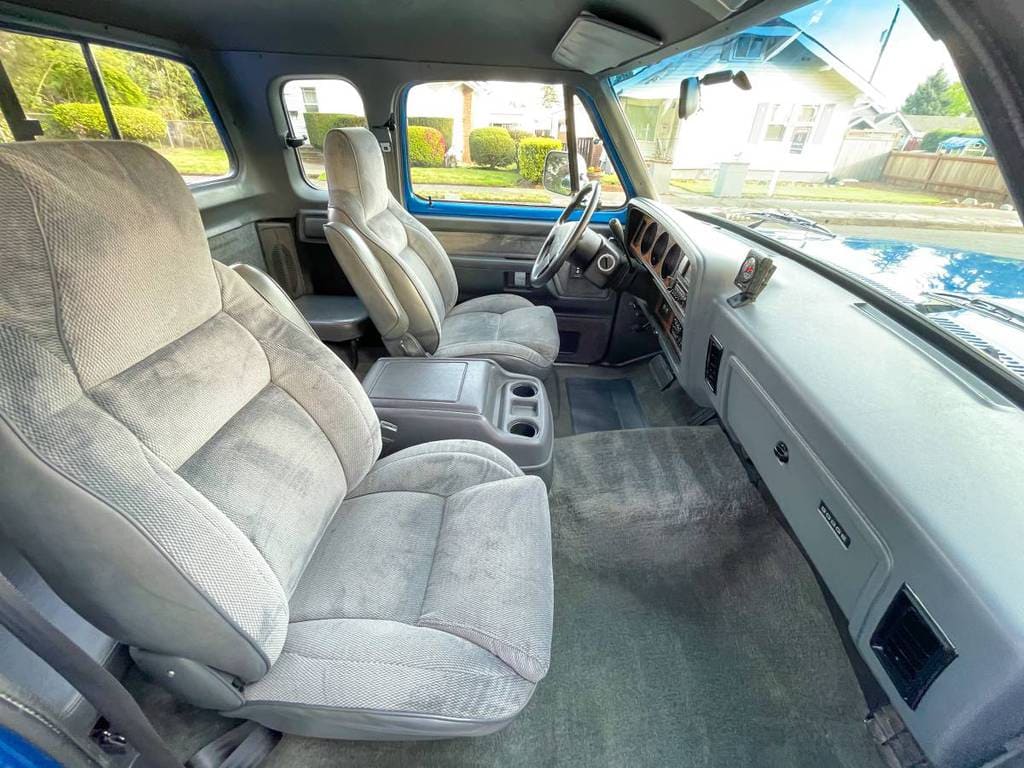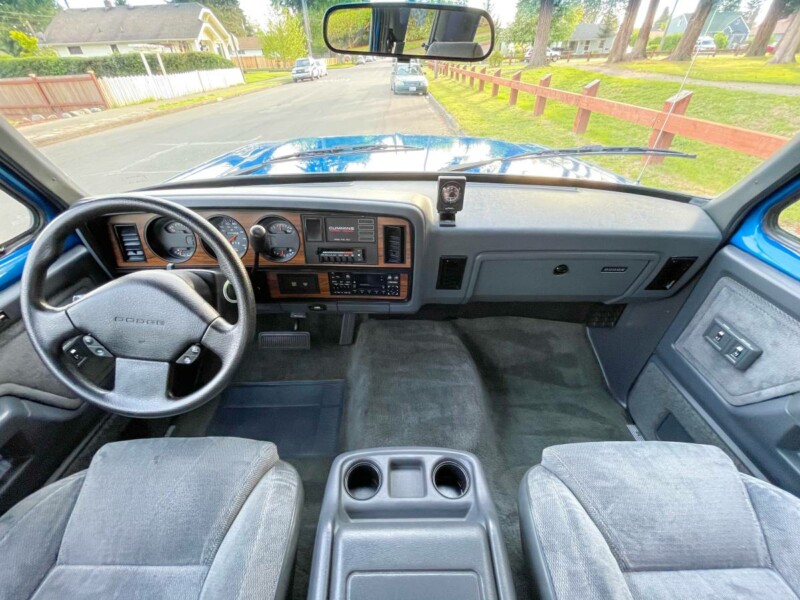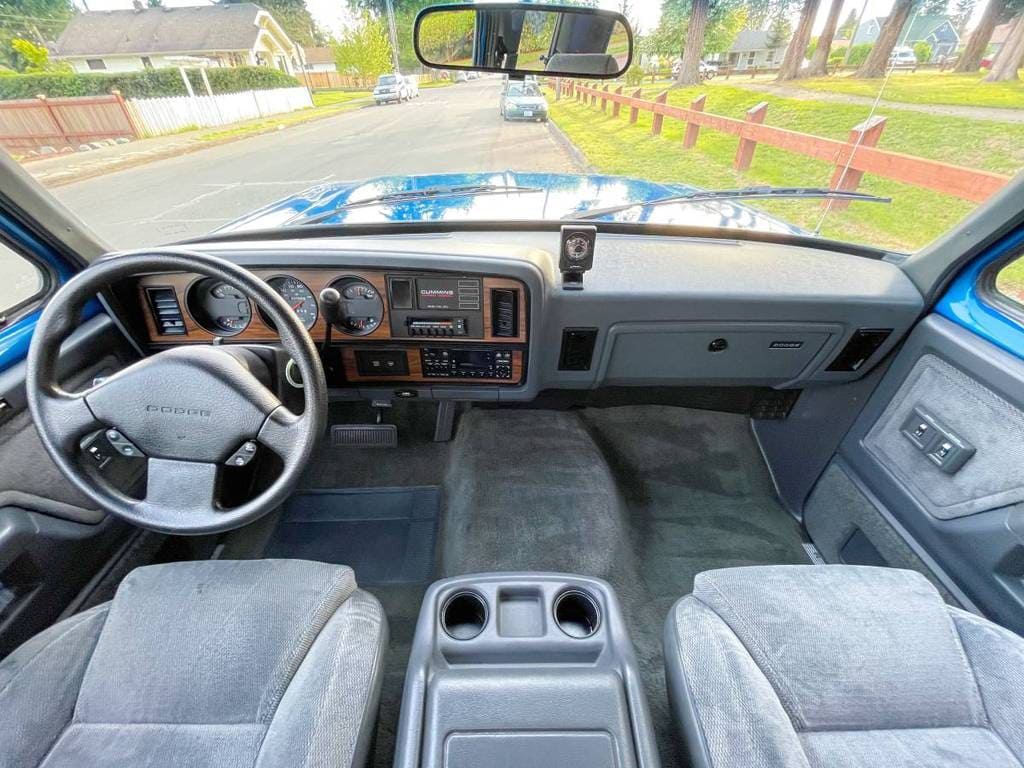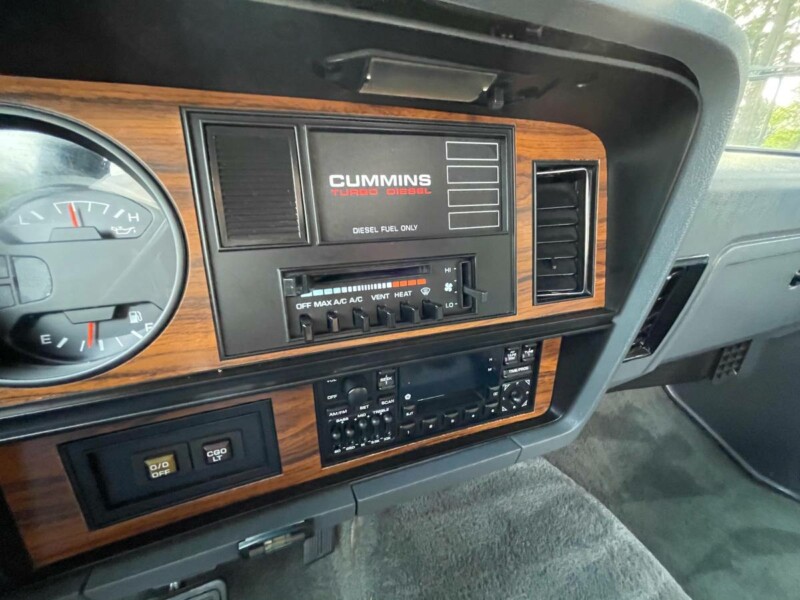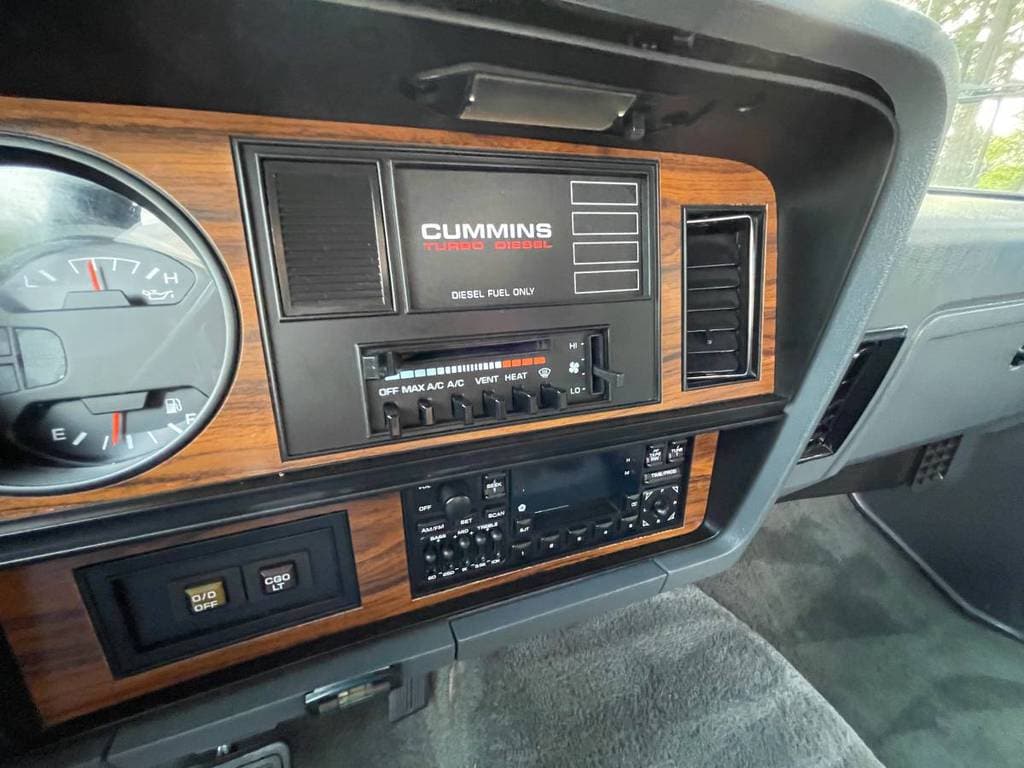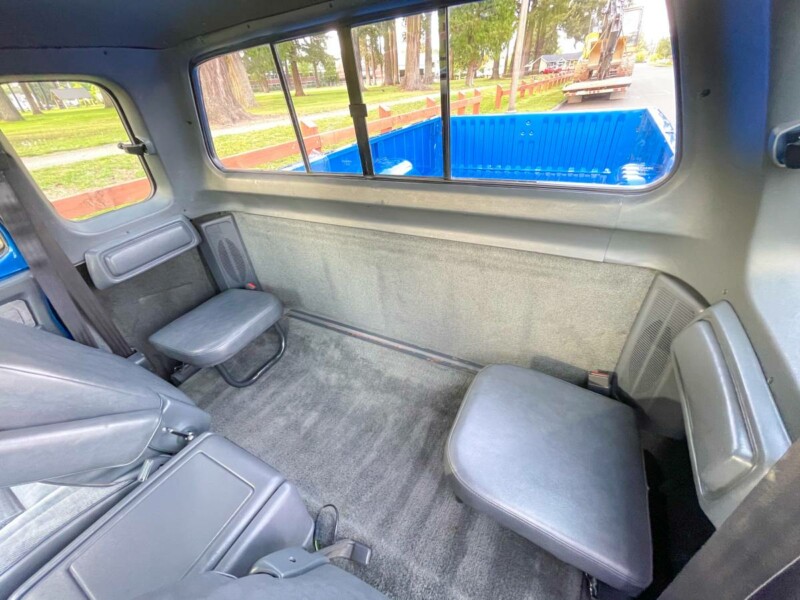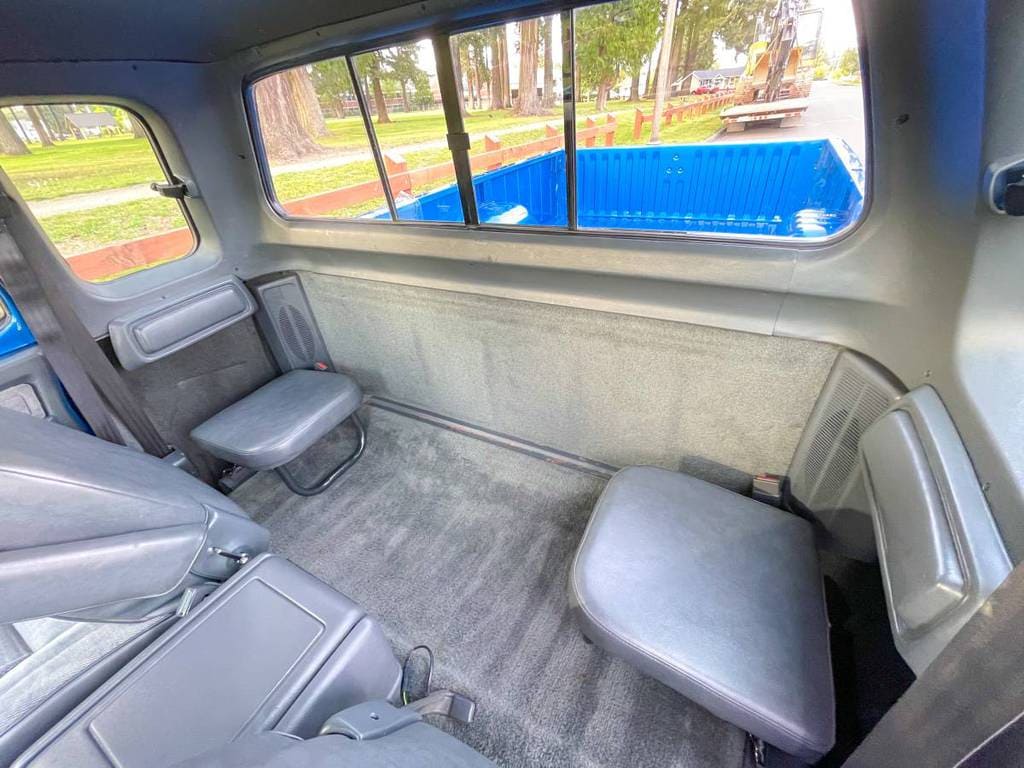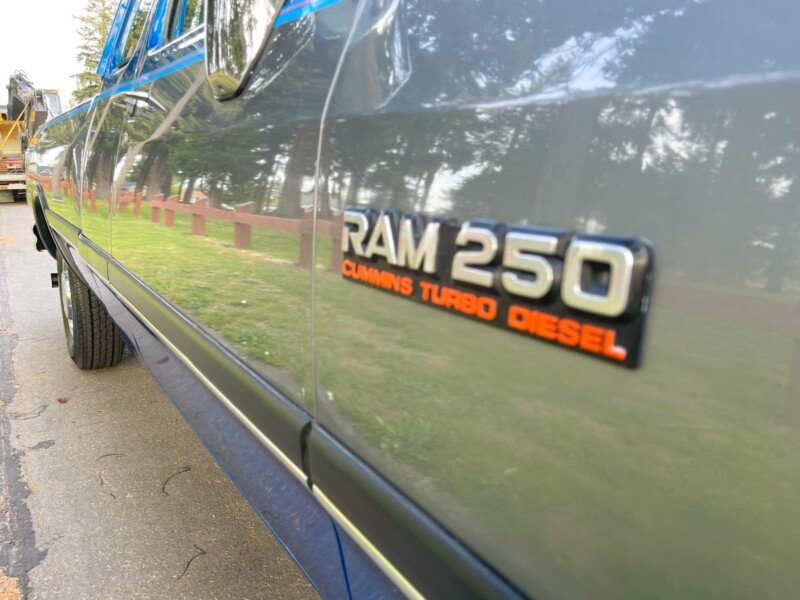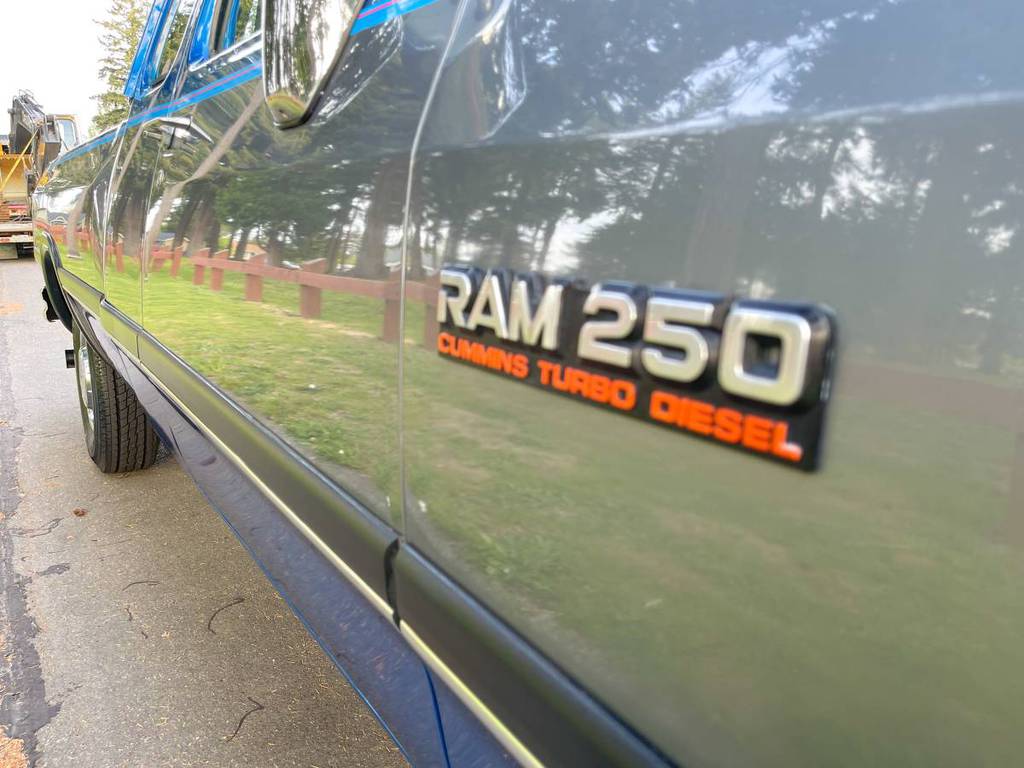 To list your own car, contact us
HERE
.
*SAE rated from factory. May not reflect current output.
*Performance numbers pulled from either the factory brochure or reputable automotive road tests.
*Base price when new does not reflect original MSRP of this particular car, nor does it reflect what the original owner paid for it.
*Advertised price at time of posting. Sellers can raise or lower prices on their original ad at any time. Click on the original ad to view current price/availability.
Mileage Disclaimer: NOC has not confirmed if the mileage stated by the seller is true and accurate. It is up to the buyer to verify these claims. Vehicle history reports, service records stating mileage, and even inspections of odometer tampering are recommended.
Share This Car With A Friend: