65,699 Original Miles
Automatic Transmission
5.0L V8
316 hp @ 5600 RPM*
347 lb/ft torque @ 3900 RPM*
Capable 0-60 MPH: 5.8 seconds
Top Speed: 155 MPH
*Base Price in 1993: $81,800
*Seller Asking:
$34,995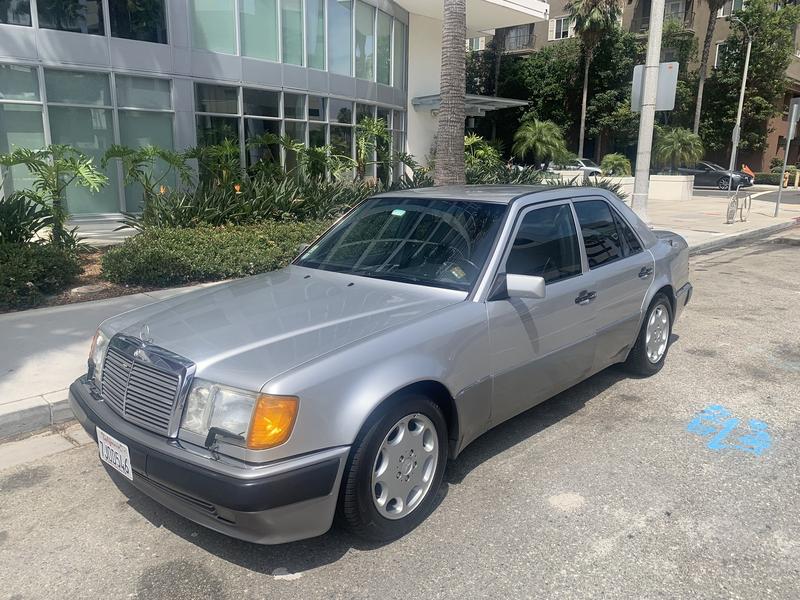 Fast Facts:
The 500E was Mercedes' response to the BMW M5. While it made nearly the same horsepower as the E34 M5, it produced almost 100 ft lbs more torque. Top speed is 178 MPH when unrestricted
The engine bays of the E-class platform (W124) were intended for 6 cylinder engines – never for a V8. However, Mercedes knew it needed a V8 to beat the lighter M5, so the whole front of the car had to be re-engineered to fit a DOHC V8 (M119 – intended for the S-class at time of development). This involved pushing the wheels outward to widen the front track, which required flared wheel arches
The was no room for the V8's dual exhaust and extra set of catalytic converters, so the transmission tunnel had to be enlarged. This ate into the rear middle passenger legroom, forcing the 500E into a 4 seater configuration
The amount of re-engineering and modification required to turn a regular E-Class into a 500E was so extensive that it couldn't be done on the E-Class production line. Mercedes had to strike a deal with Porsche to use their assembly line, which was intended for low volume cars like the 959 supercar. Once the modifications were complete, the cars were sent back to Mercedes for rustproofing and paint, and then to Porsche one last time for final assembly
In the end, building a single 500E took 18 days – unheard of for a production car. The 500E cost over twice as much as a 300E, which was already a $40k luxury sedan
There is a misconception that Porsche was responsible for developing and engineering the 500E. This is not true at all – Porsche was only responsible for executing the modifications specified by Mercedes and completing assembly. Mercedes was fully capable of designing and engineering this car on their own, suspension and all – there was no need to pay Porsche for this. In fact, the suspension design (and brakes) are practically straight from the SL (which was engineered to use the same M119 V8)
Yes, the 500E even shared the SL's M119 V8 (also shared with the W140 S-Class). The connecting rods are forged steel and feature oil squirters that cool the iron-coated aluminum pistons. The closed-deck block features a baffled aluminum oil pan to minimize oil foaming
Intake cam timing can be varied hydro-mechanically up to 20 degrees. For example, timing is retarded below 2,000 RPM to improve idle and cylinder scavenging. From 2,000 to 4,700 RPM the timing is advanced for increased torque. And from 4,700 RPM onward, the timing is retarded back for improved volumetric efficiency
Mercedes had enough confidence in the 5.0L M119 V8 to slap on two turbochargers and take it racing. Powering the Sauber C9, it won the 24 Hours of Le Mans in 1989. It was also used in the C11 race car
Key Model Year Changes:
Final year of the "500E" model name. After a facelift occurred in June '93, the model name switched to "E500". The facelift included exterior changes such as new hood and headlights
Oct. 1992 and newer models had the WOT enrichment removed, reducing power slightly from 322hp to 316hp. Many changes were made to the M119 V8 internally, including the switch to an open-deck block design
Unlike the regular E-Class, the E500 didn't receive updated bumpers because it was too expensive to incorporate the widebody flares. However, both front and rear bumpers were now fully painted in body color for a monochrome look
E500's receive bigger vented brakes (front and rear) from the SL 600. 6 spoke wheels from the 190E Evolution II could be optioned
E500's see some interior revisions, such as a new leather design and new armrest. The exterior mirrors are now electronically adjustable. Bose stereo replaces Becker system
U.S sales began in 1992 and ended in April 1995. While only 1,505 examples were imported by Mercedes, quite a few more have been imported via the grey market
Seller Notes:
65k original miles
Extremely clean car
No accidents
Recent service records available
Location: Long Beach, California – (more photos below)
Update: car has been sold

 
NEVER MISS A CAR!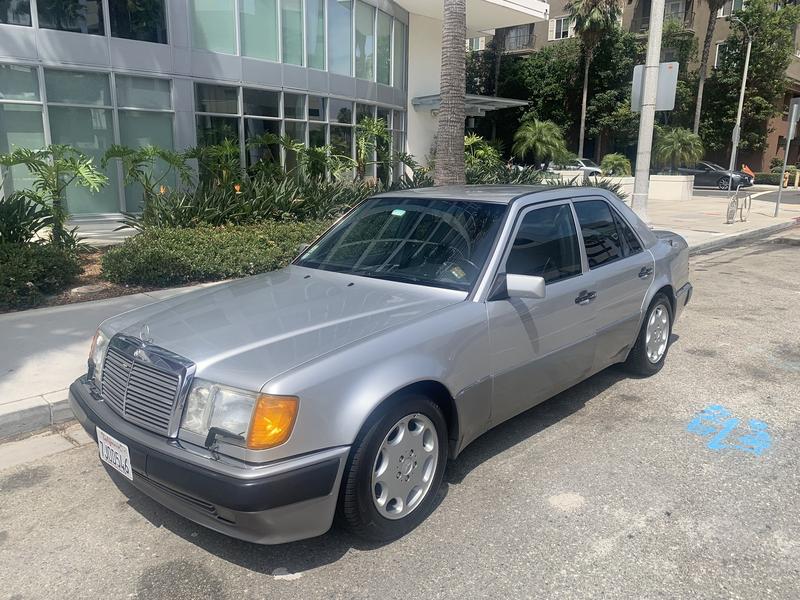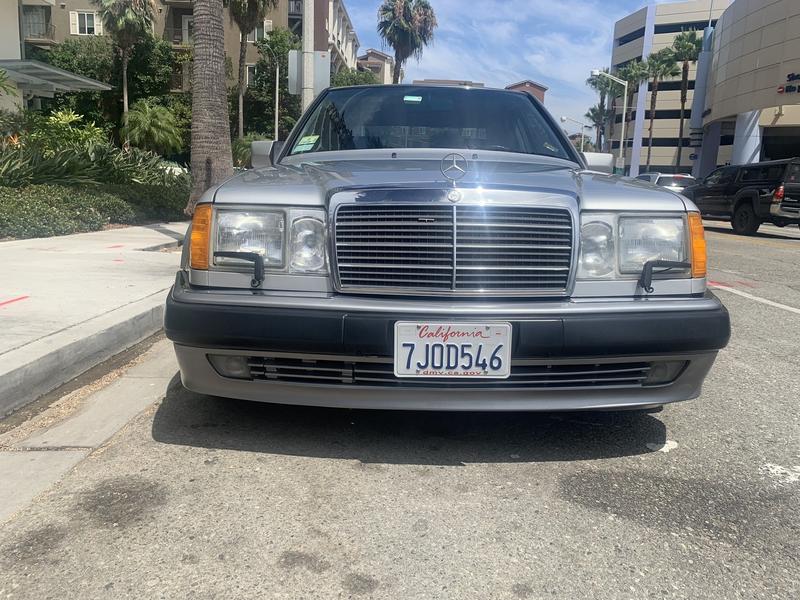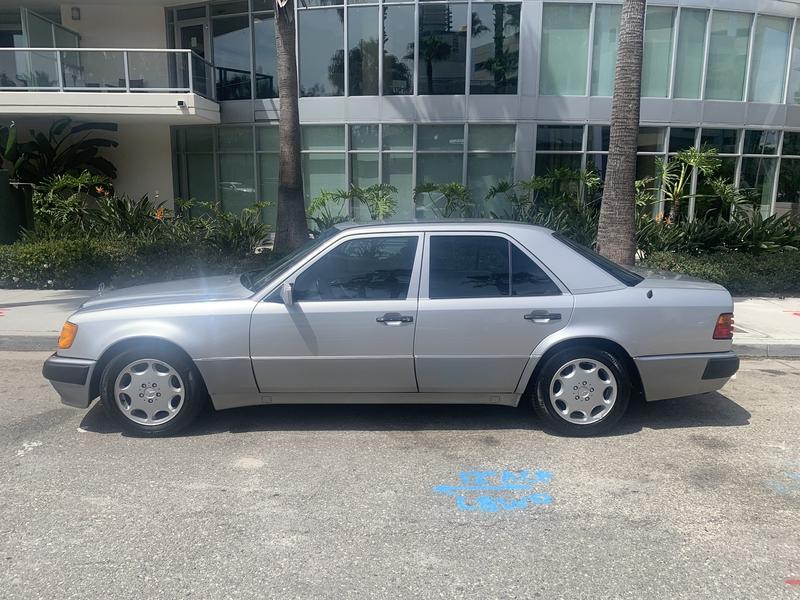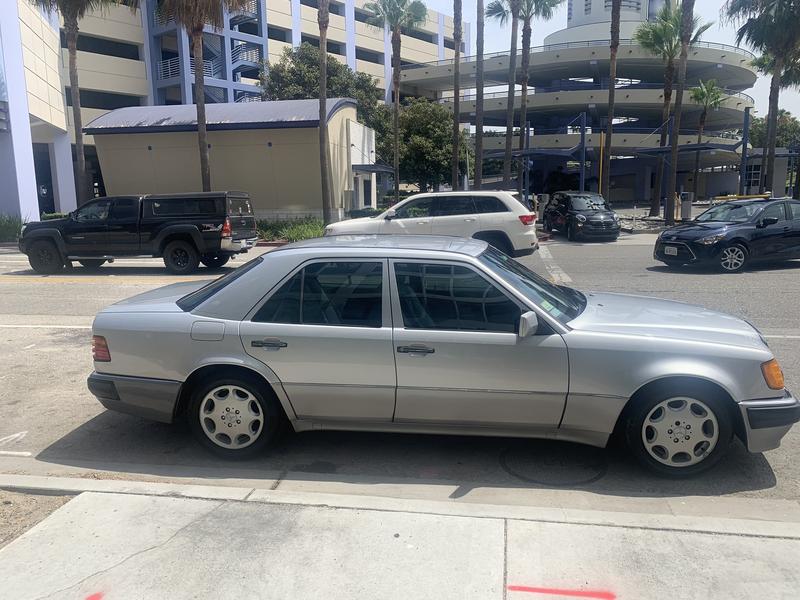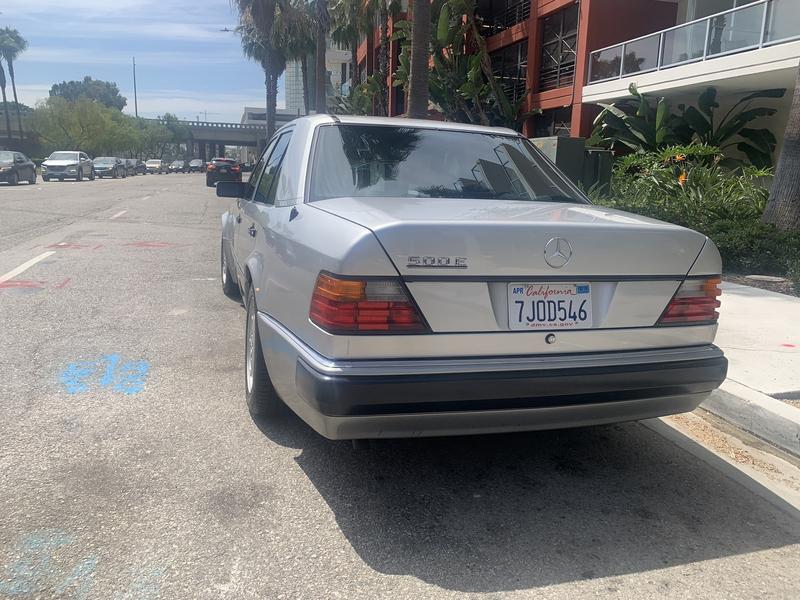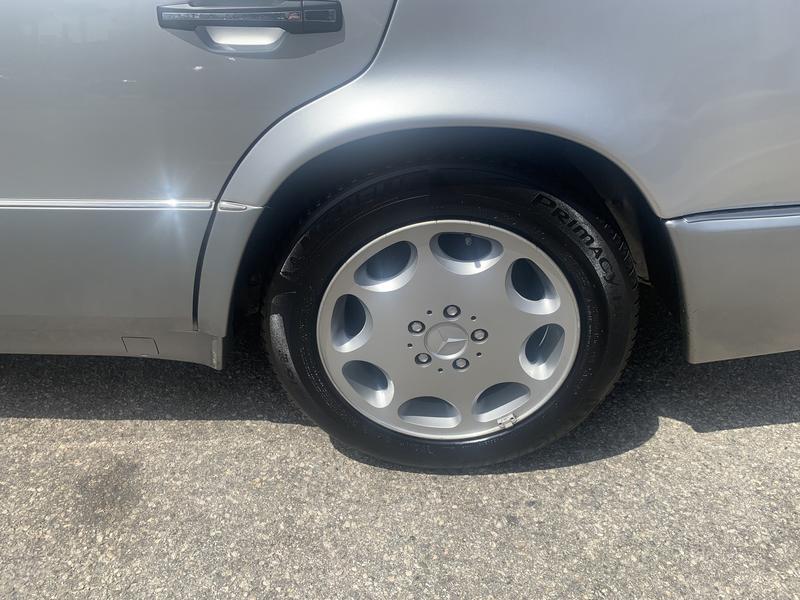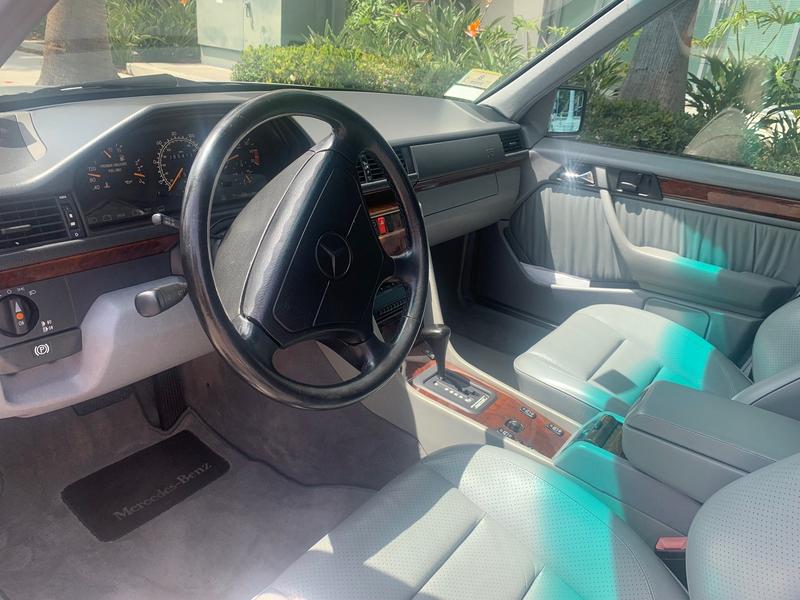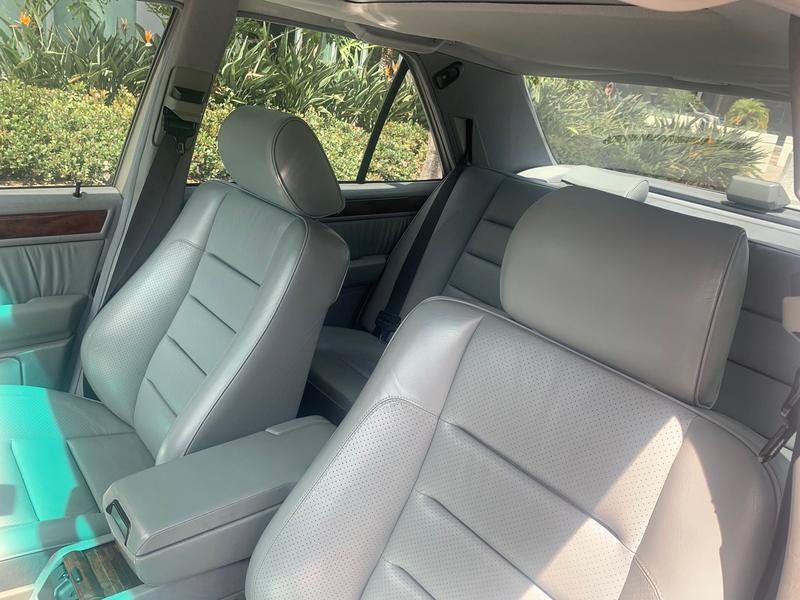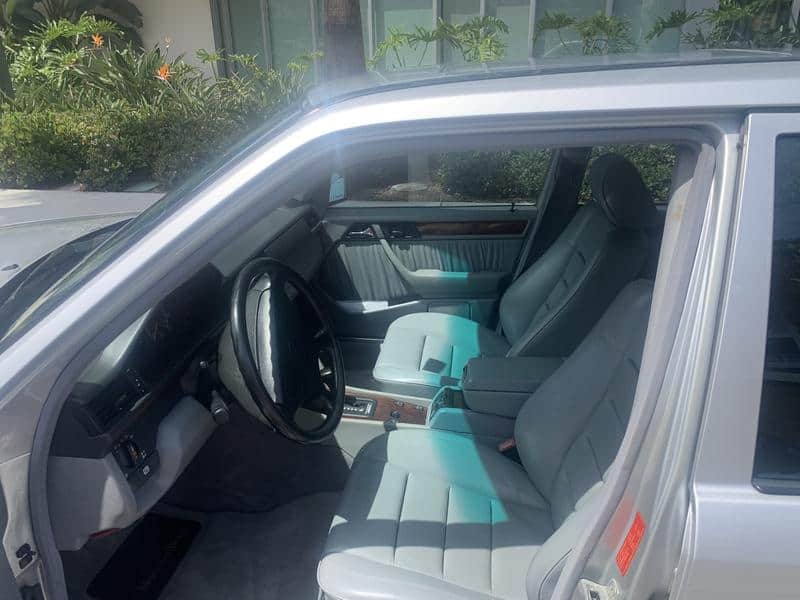 To list your own car, contact us
HERE
.
*SAE rated from factory. May not reflect current output.
*Performance numbers pulled from either the factory brochure or reputable automotive road tests.
*Base price when new does not reflect original MSRP of this particular car, nor does it reflect what the original owner paid for it.
*Advertised price at time of posting. Sellers can raise or lower prices on their original ad at any time. Click on the original ad to view current price/availability.
Mileage Disclaimer: NOC has not confirmed if the mileage stated by the seller is true and accurate. It is up to the buyer to verify these claims. Vehicle history reports, service records stating mileage, and even inspections of odometer tampering are recommended.
Share This Car With A Friend: