25,228 Original Miles
Manual Transmission
2.0L Turbocharged 4 cyl
200 hp @ 6000 rpm*
200 lb/ft torque @ 3200 rpm*
Capable 0-60 MPH: 6.1 seconds
Top Speed: 142 MPH
*Base Price in 1993: $23,990
*Seller Asking:
$15,888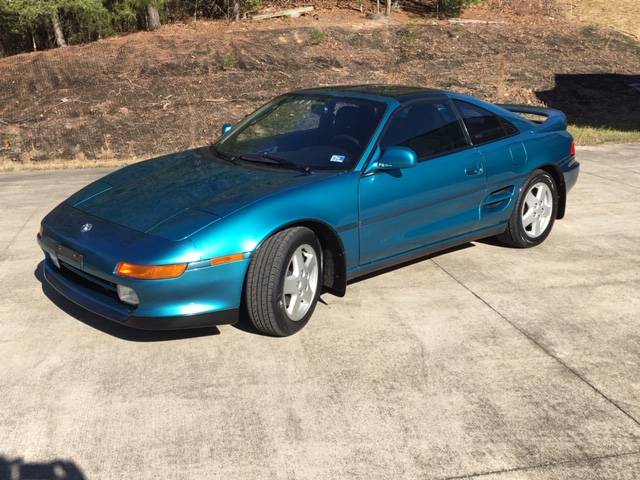 Fast Facts:
The mid-engined MR2 received significant changes to its suspension design in 1993. This was Toyota's attempt to cure an undesirable handling characteristic the MR2 had become famous for: radical oversteer. The rear wheels would toe out dramatically during hard cornering under full-boost, with the rear suspension at max compression
The behavior wasn't as extreme on the street as it was on the race track, where the car would literally attempt a full 180 mid-corner. Even Toyota's best drivers had difficulty catching the car during IMSA's Firestone Firehawk series. One team member described the car as "insane"
Toyota worked fast to address the issue before the following 1992 season. Unfortunately Toyota's IMSA racing program was canceled before the season even started, due to budget constraints
The good news is that the changes were applied to the MR2 production car for the 1993 model year. They included lengthening the rear lateral links by nearly 4 inches, as well as raising the attachment points of the rear trailing arms by 3mm
The modifications made the MR2 much more manageable, successfully eliminating the extreme toe-out during cornering. The tendency to nose-lift and squat under hard braking and acceleration was also reduced (this was another issue the previous MR2's were known for)
The MR2's 3S-GTE Turbo engine featured an aluminum cylinder head designed by Yamaha. The aluminum pistons, which are cooled via oil squirters, include valve reliefs that are large enough to prevent contact with the valves if the timing belt snaps (making this a non-interference engine). The turbocharger is made by Toyota in-house and is paired with an air-to-air intercooler. Boost is rated at 11 psi
The Turbo models came with a stronger gearbox with different ratios compared to the non-turbo MR2, as well as beefier axles, a more powerful fuel pump, and a larger radiator
Key Model Year Changes:
1993 featured many changes. The first round occurred in Jan 1992 (for the '93 MY). The changes include:
Revised rear suspension with longer toe links
Revised front suspension which removed castor angle adjustment
Enlarged front lip
15″ wheels and wider tires on all models
The Turbo receives bigger brakes
Shorter shift lever w/ smaller knob
First year of the limited slip option on Turbo models
Upgraded transmission synchros
Turbo models could only be ordered with a T-bar roof after early 1993
After Nov 1993, MR2's came with round "Kouki" tail lights, a passenger airbag, upgraded ABS, reinforced rear strut towers, and a new 1-piece rear wing (replacing the 3-piece). The center panel, front lip, and side skirts are now painted body color
Seller Notes:
Only 25,228 miles – mostly highway driving
Rare Turquoise Pearl color only available in 1993
Original sticker, all owner's manuals, 2 service manuals, all keys and door fob still works
AC working and runs cold
Zeibart rustproofing applied after purchase – no body rust as result
Always covered, never driven in bad weather. Past 8 years covered and garaged
Engine runs great – turbo spools and accelerates like when new
Clean CARFAX no accidents no damage
Location: Fredericksburg, Texas – (more photos below)
UPDATE: ad is no longer available (sold or expired)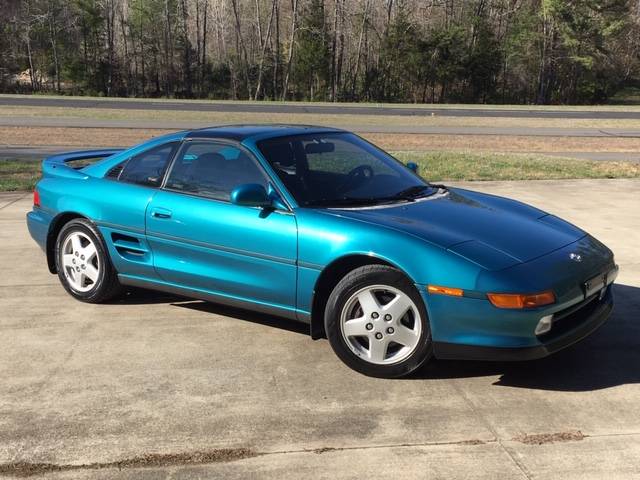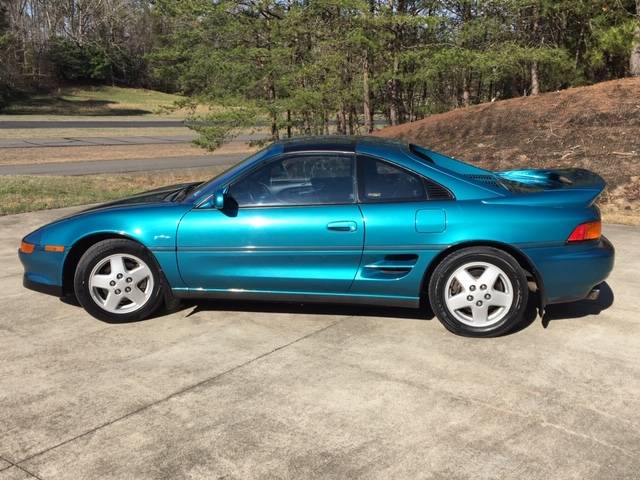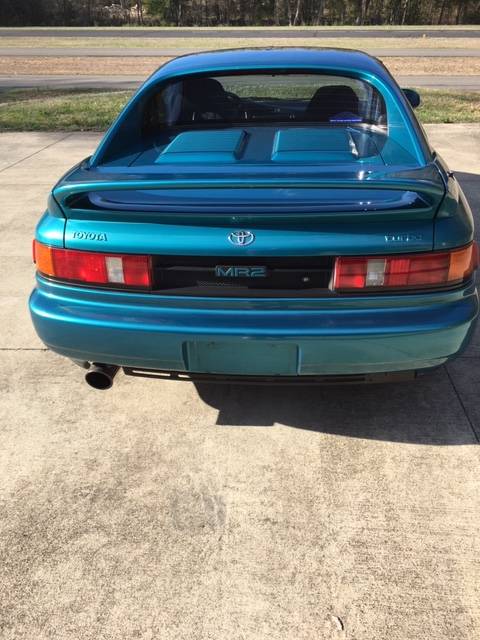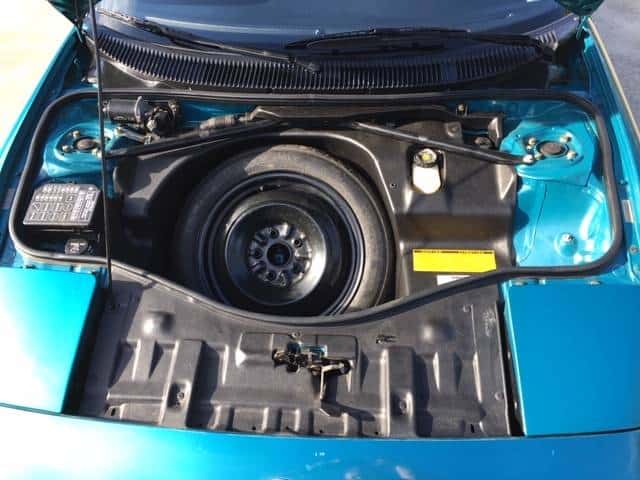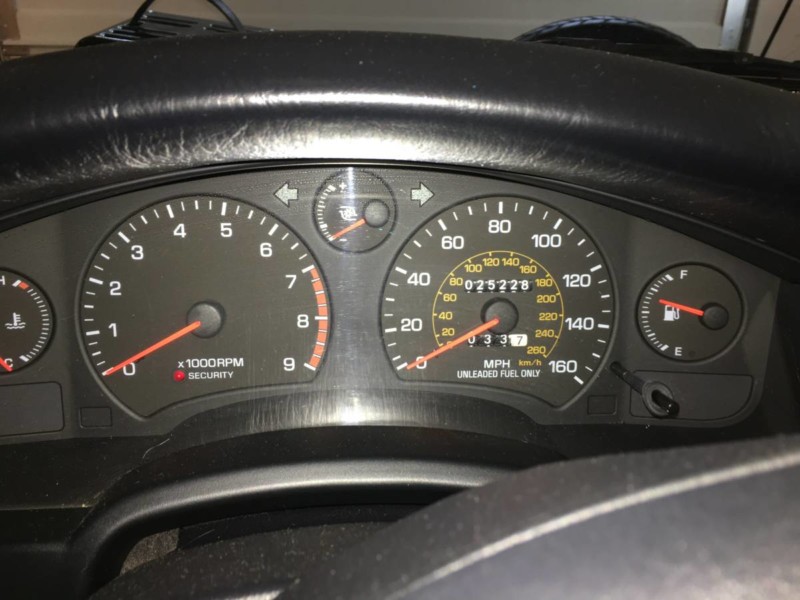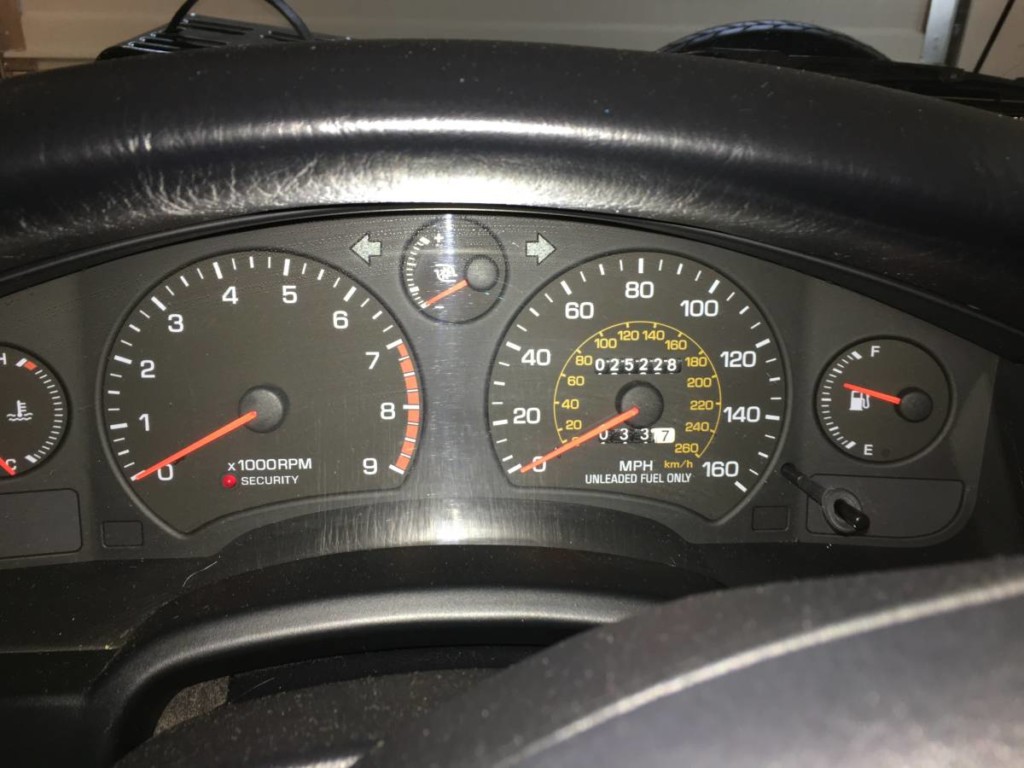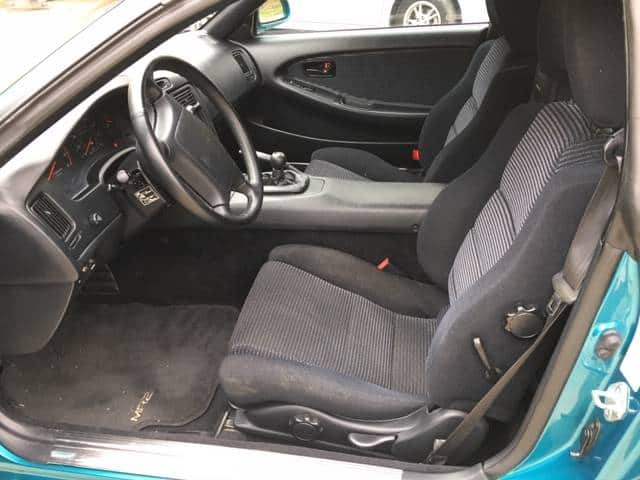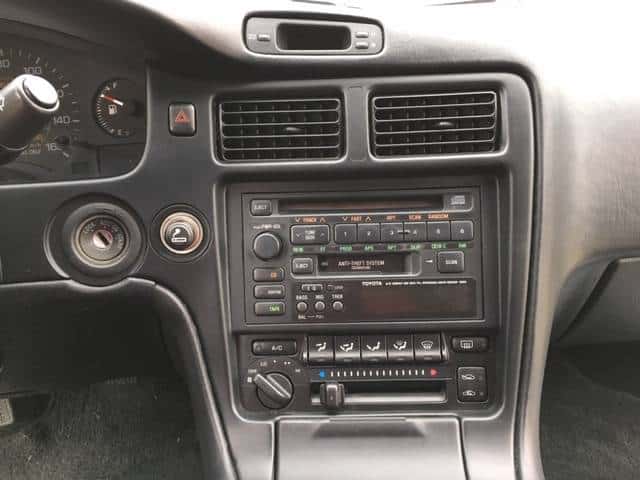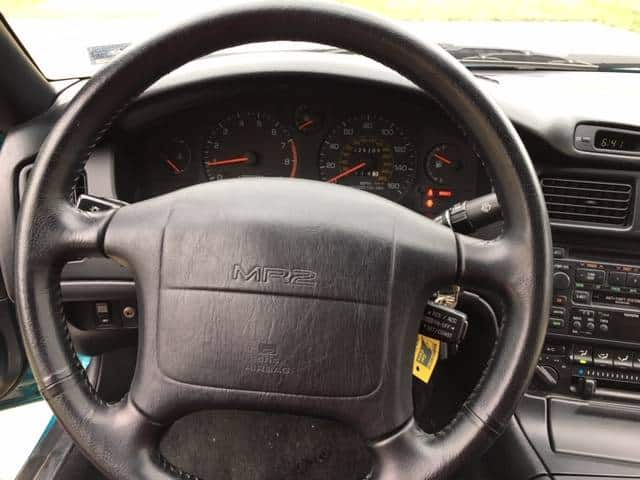 UPDATE: ad is no longer available (sold or expired)
To list your own car, contact us HERE.

*SAE rated from factory. May not reflect current output
*Performance numbers pulled from reputable automotive road tests
*Base price when new does not reflect original MSRP of this particular car, nor does it reflect what the original owner paid for it
*Advertised price at time of posting. Sellers can raise or lower prices on their original ad at any time. Click on the original ad to view current price/availability

Share This Car With A Friend:
– COMMENTS –