31,052 Original Miles
Automatic Transmission
7.3L V8 Turbodiesel
215 hp @ 3000 RPM*
450 lb/ft torque @ 2000 RPM*
Capable 0-60 MPH: 9.5 seconds
Top Speed: 110 MPH
*Base Price in 1996: $34,644
*Seller Asking:
$25,000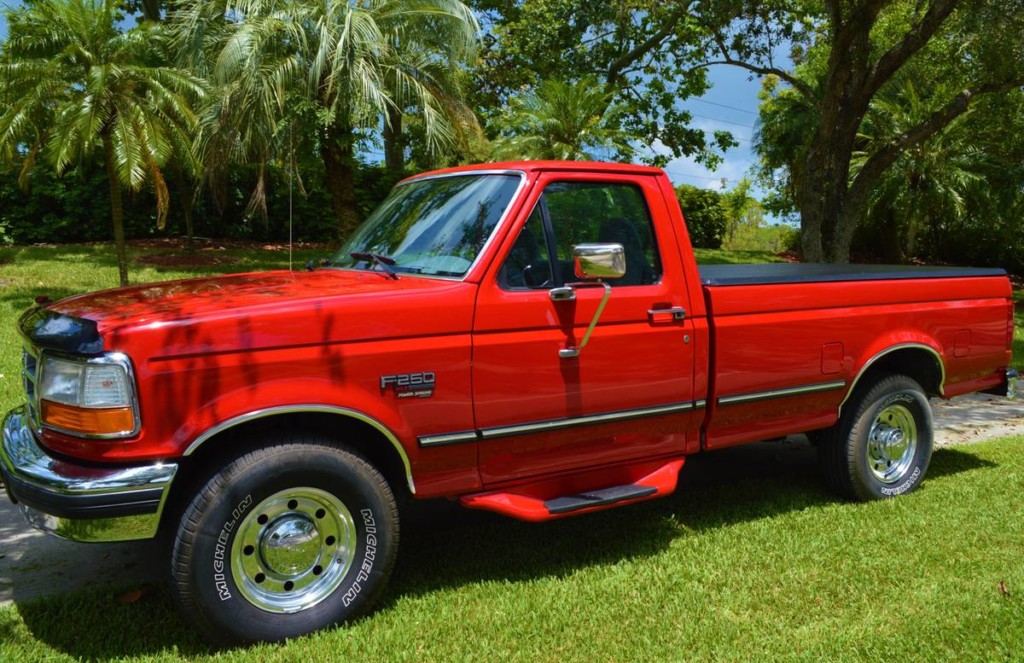 Fast Facts:
When the turbocharged Powerstroke came out in 1994, it was a completely new turbodiesel engine. It shared nothing with the previous diesel power plant except for bore and stroke dimensions
The fully cast iron Powerstroke has a dry weight (no fluids) of 920 lbs. It will start at temperatures as low as 29 degrees below freezing thanks to the oil pressure regulated injection – it can advance itself for a cold start, and retard itself back to keep emissions in check
The cylinder heads feature six bolts per cylinder. The arrangement allows the 7.3L to handle well over 40 PSI of boost before putting the head gasket at any risk of failure
All 7.3's built before 2001 came with forged connecting rods (good for ~600 hp). After 2001, the switch was made to powdered metal rods, which were only good for about ~450 hp. This obviously only matters to those who intend to double the horsepower with performance upgrades, as even the powdered rods are overkill for the stock power level
The HEUI (hydraulically actuated electronic unit injection) uses a high pressure oil pump (HPOP) to create the required oil pressure to fire all fuel injectors. While the injection system proved to be reliable, it was quite loud – it gave the 7.3L an industrial-grade "clatter" that distinguishes it from other Powerstroke engines. The injector noise was reduced with the 6.0L Powerstroke that replaced it in 2003
California trucks featured "spit-shot" injectors in '96 and '97, while the rest of the lineup settled with "single-shot" injectors. Single-shots only perform one injection of fuel per cycle, while the split-shot injector provides a "pre-injection" before the main charge (this creates a more complete burn, which reduces combustion "knock" and lowers NOx emissions
Key Model Year Changes:
Torque is increased by 25 ft lbs. Horsepower goes up by 5
Final year of the 9th generation
All 1996 models are OBD2
Virtually no changes occur for the '96 model year, as Ford re-tools for the all new 1997 model (10th generation)
Between 1996 and 1997, California trucks utilize split-shot fuel injectors. The rest of the lineup didn't receive split-shot injectors until 1999
1995-1998 models feature a two-stage cam-driven fuel pump. The frame rail mounted electric pumps didn't arrive until 1999. An intercooler arrived in '99 as well
Seller Notes:
31k original miles. Garage kept
One owner – bought new in 1996, rarely used it
Excellent condition
New black folding topper
Regular maintenance (oil, tire rotation, etc)
Location: Naples, Florida – (more photos below)
Update: craigslist ad has been deleted
NEVER MISS A CAR!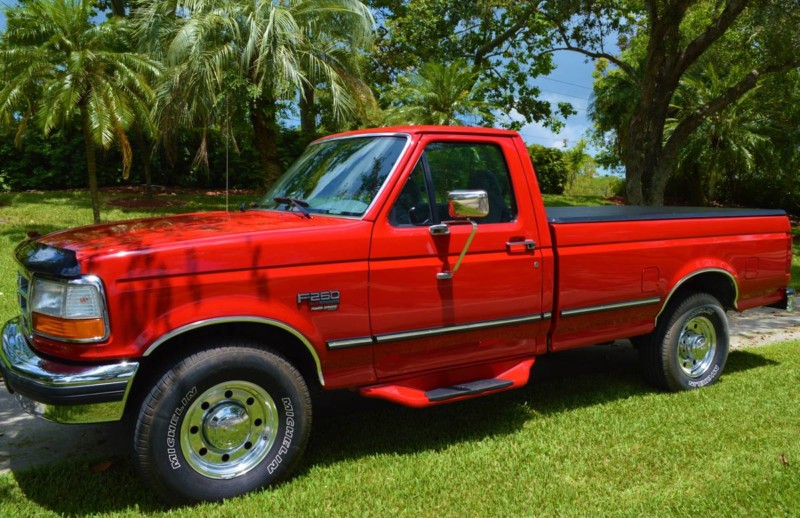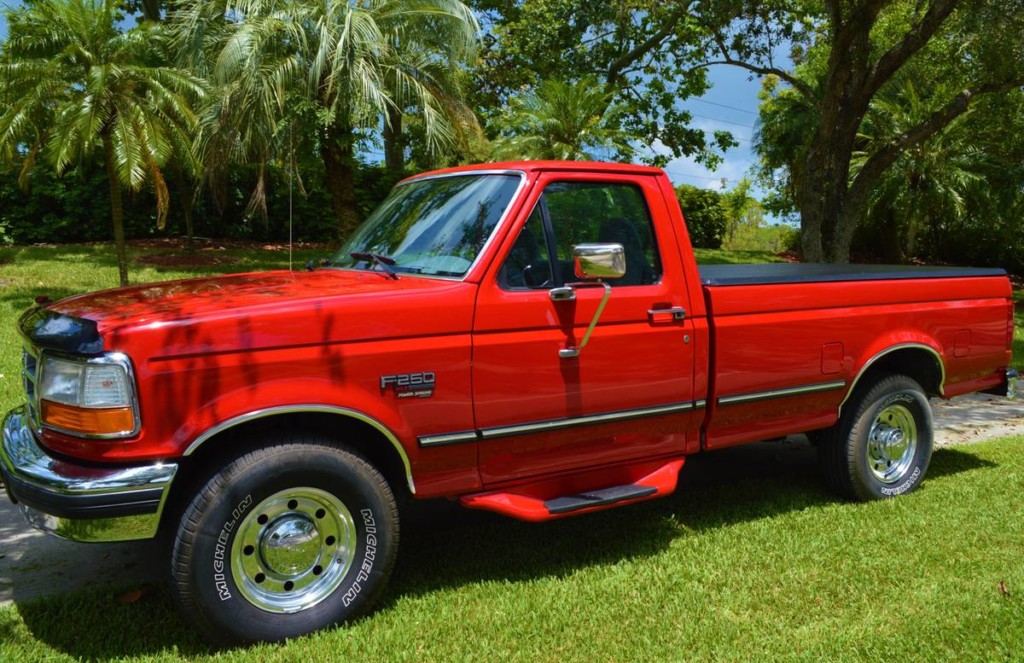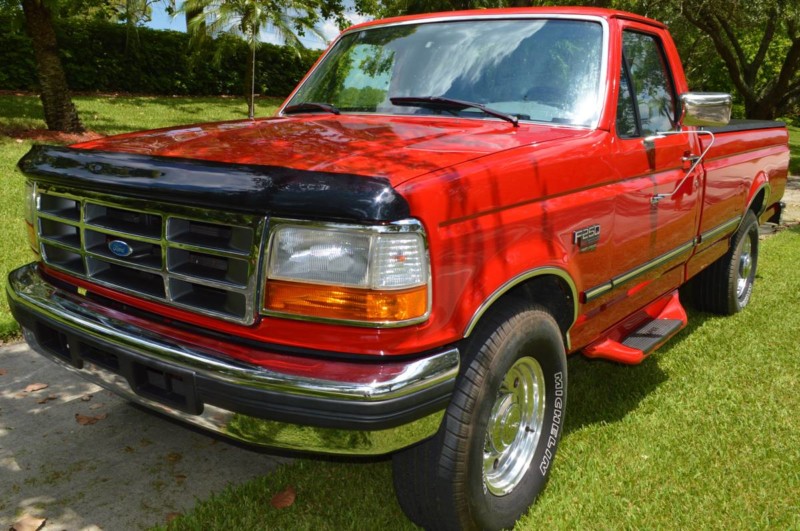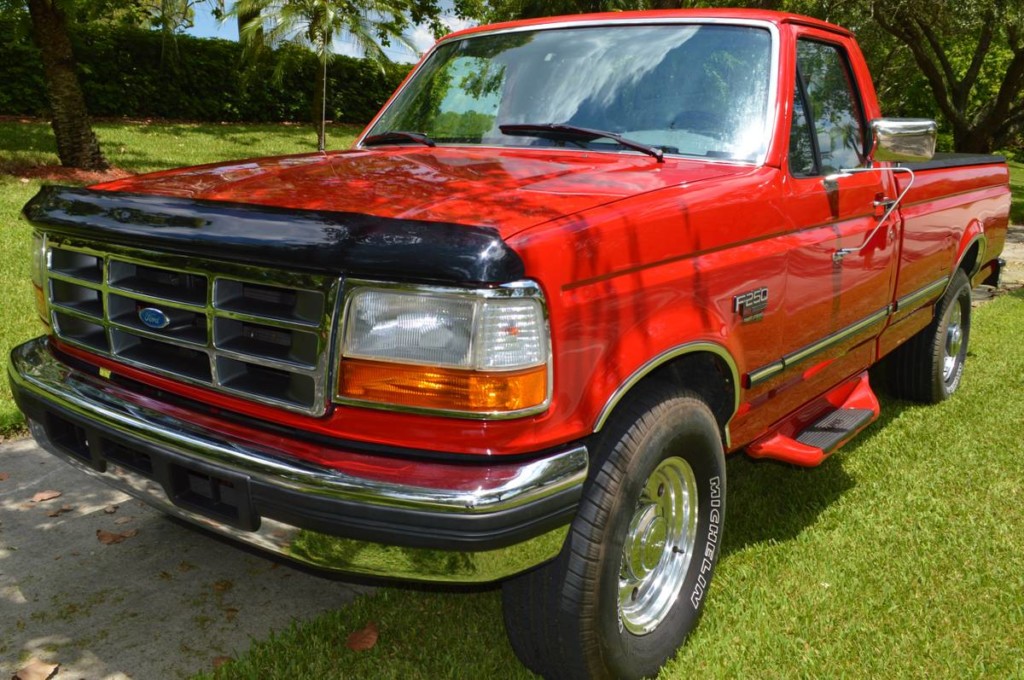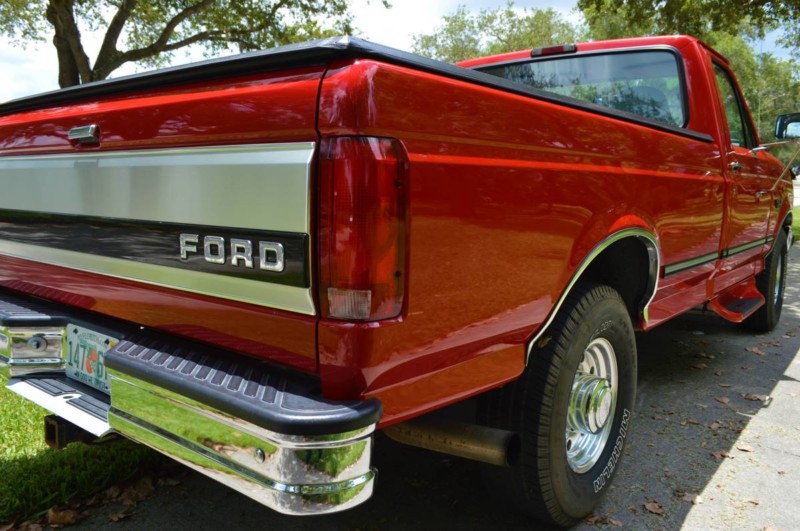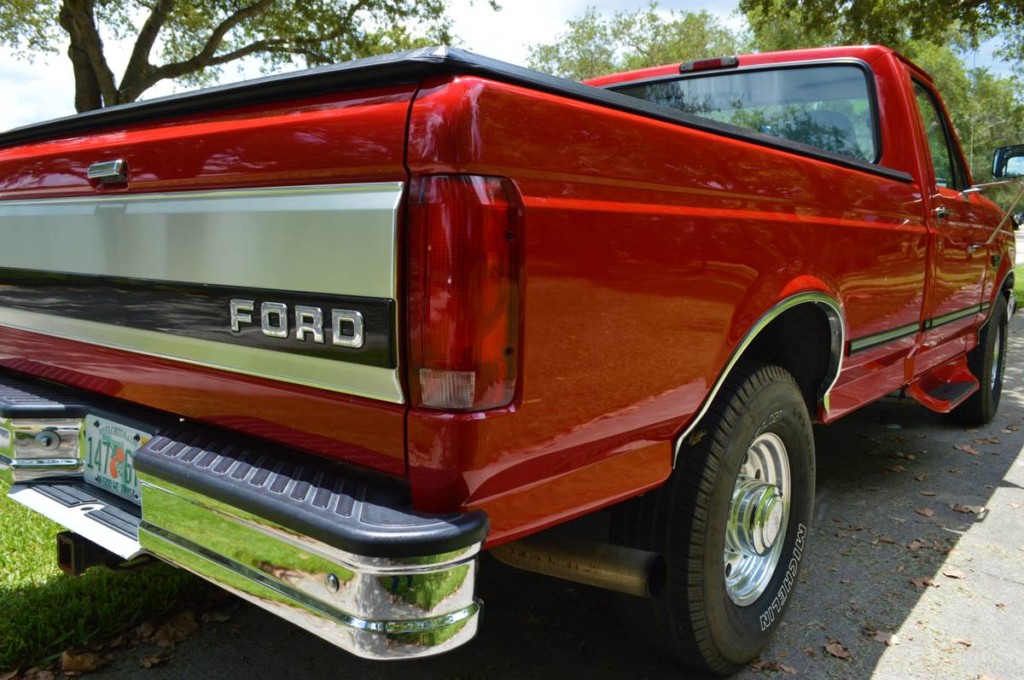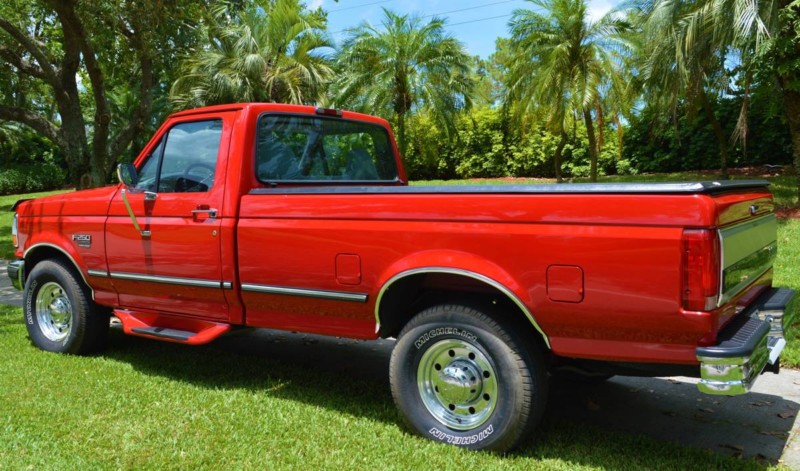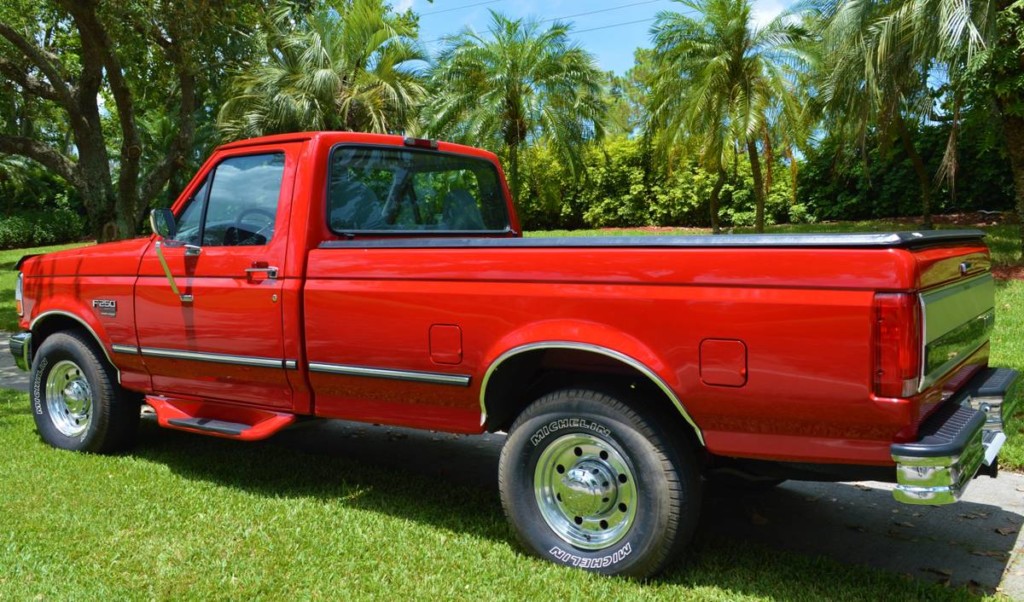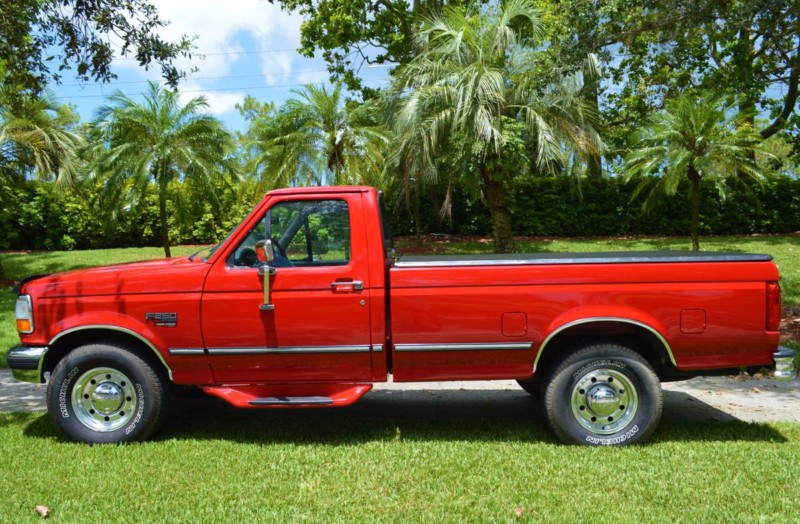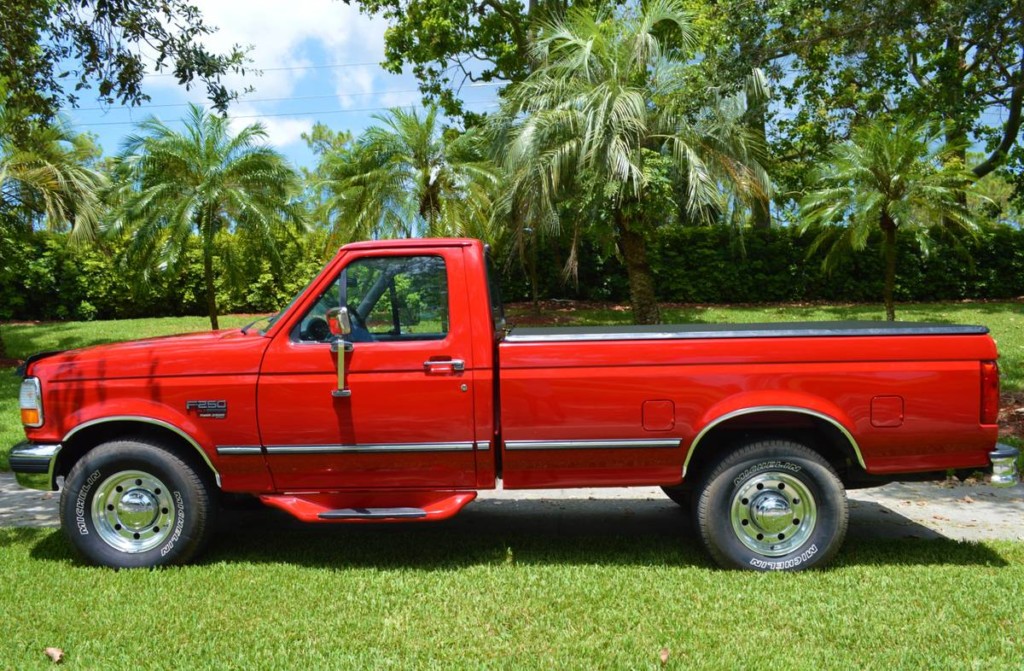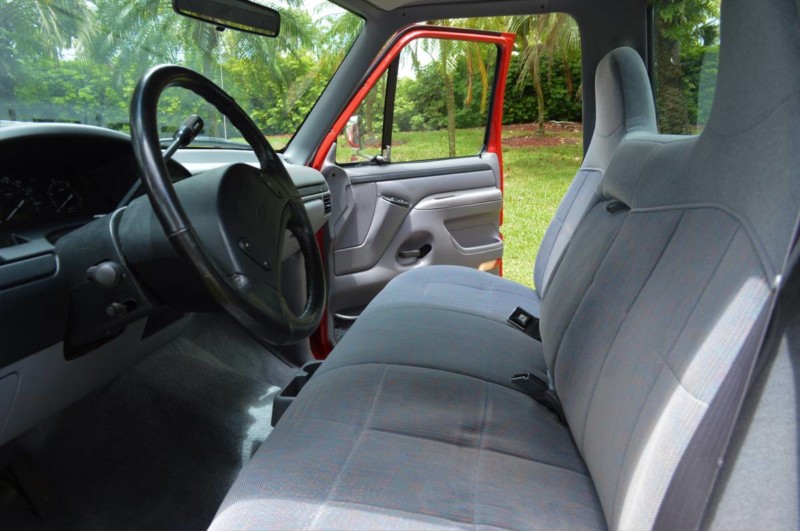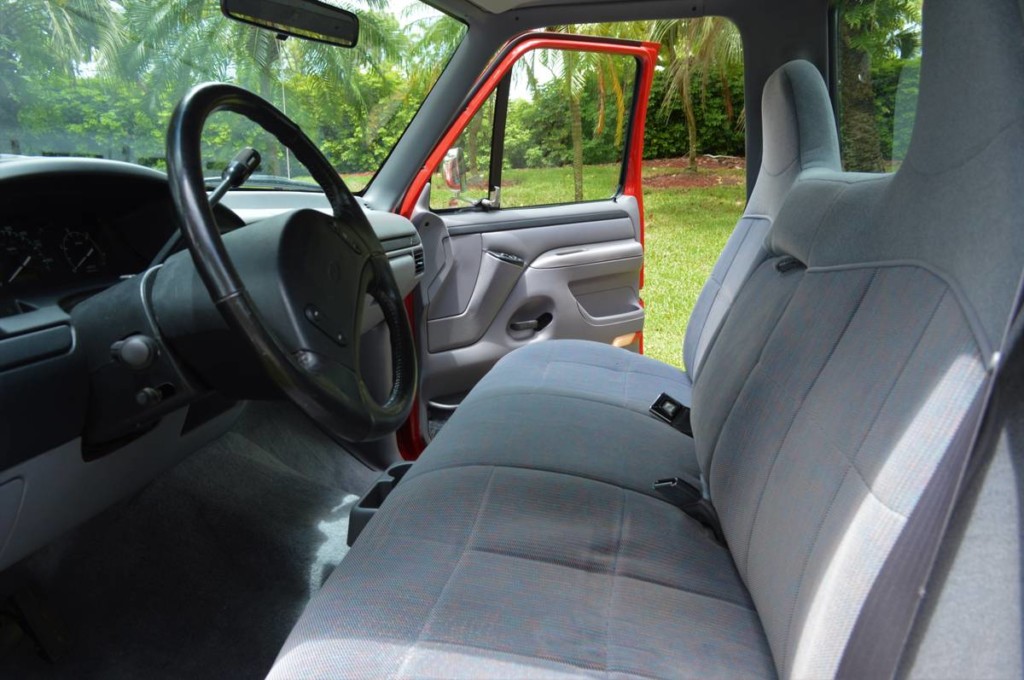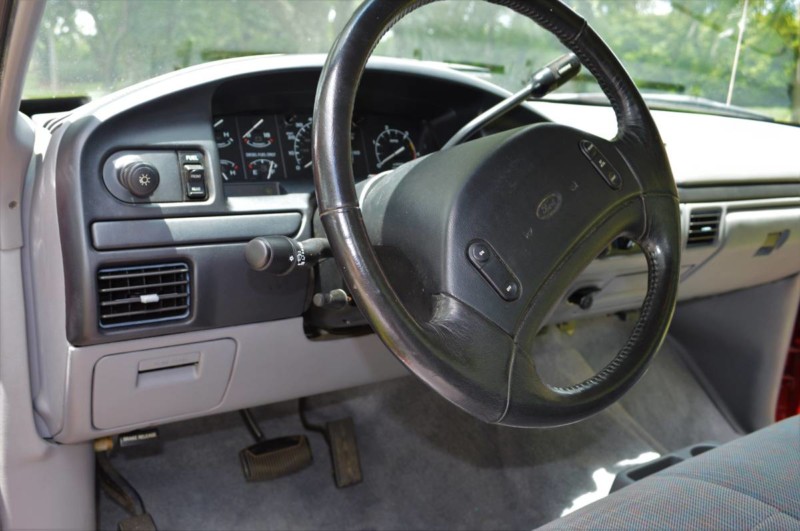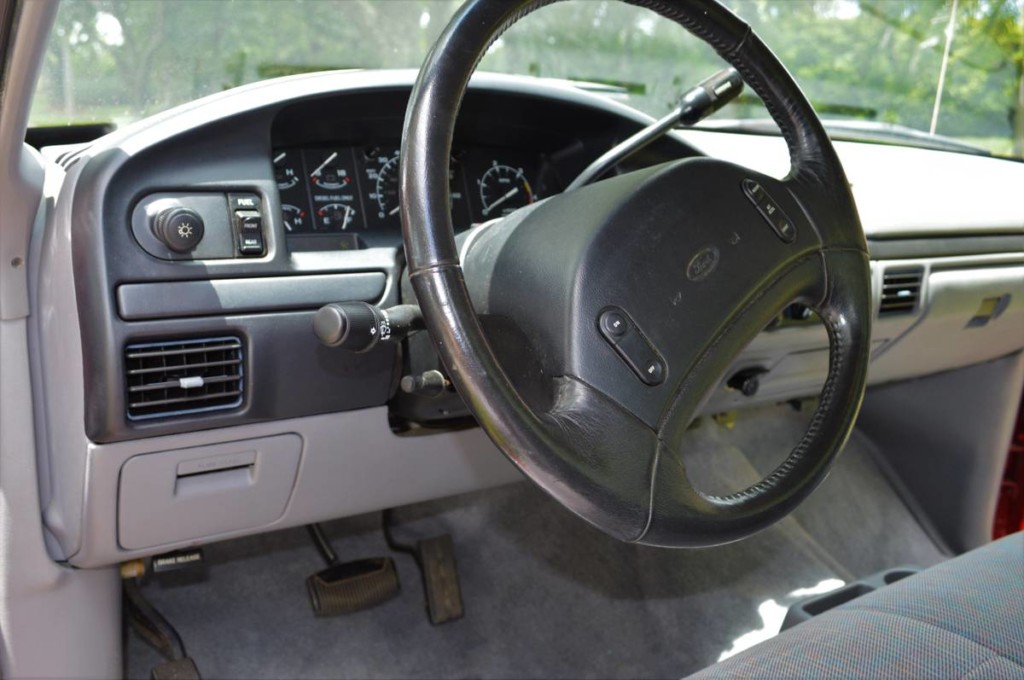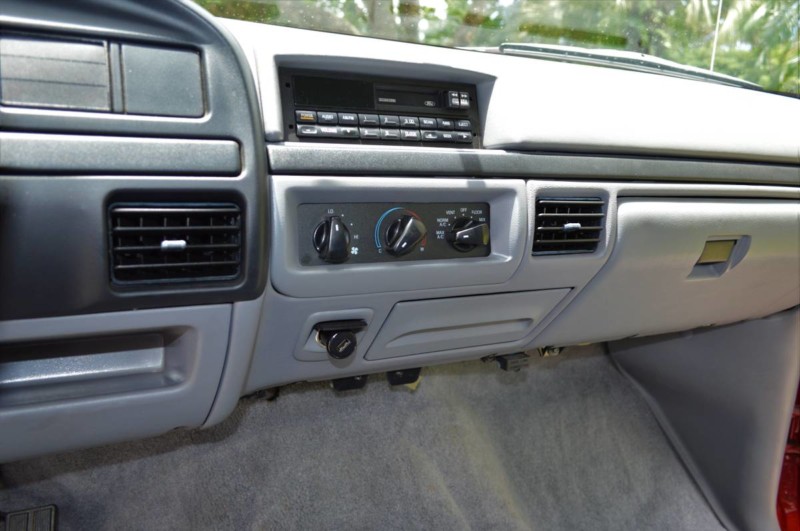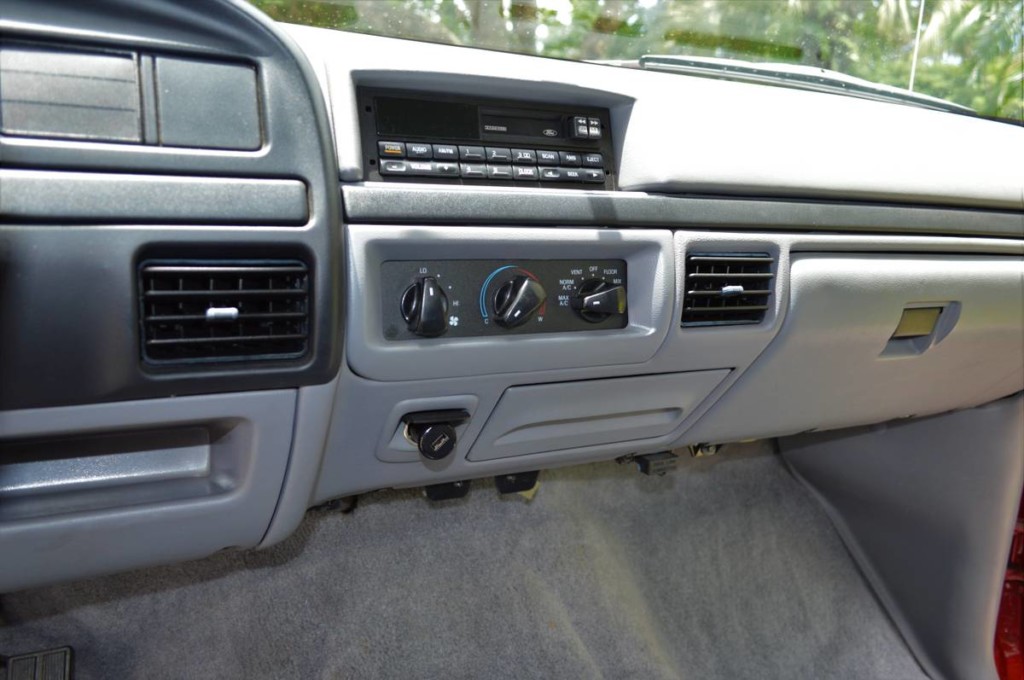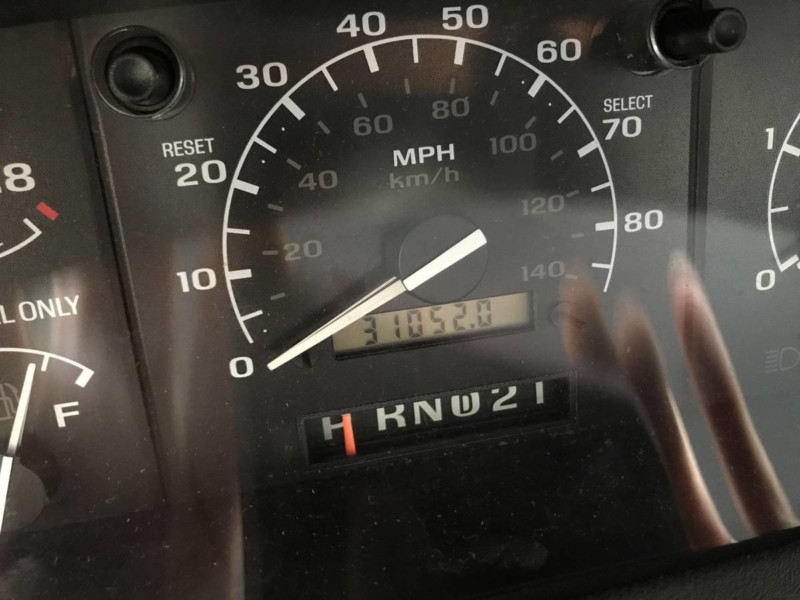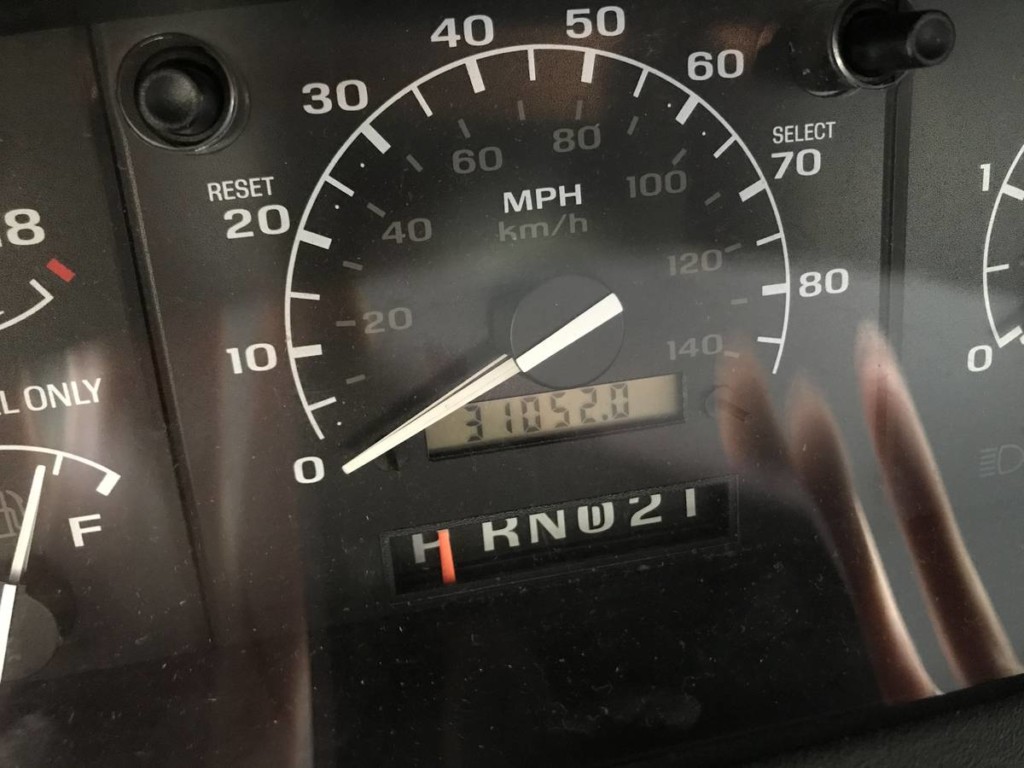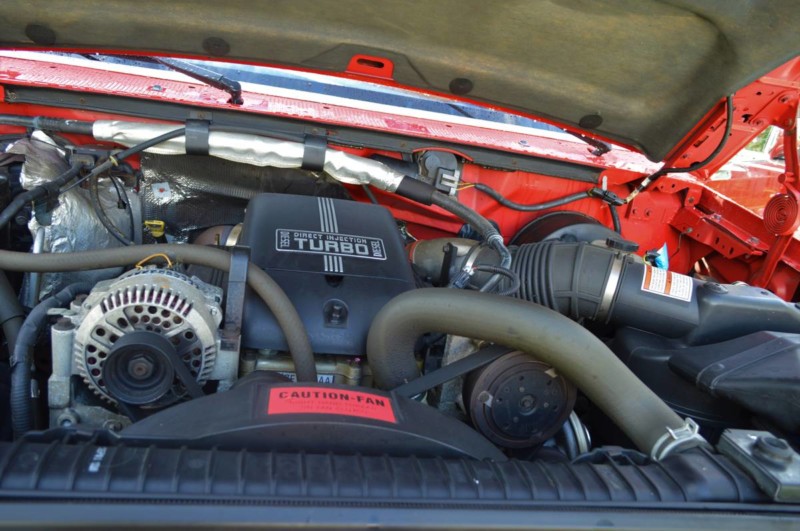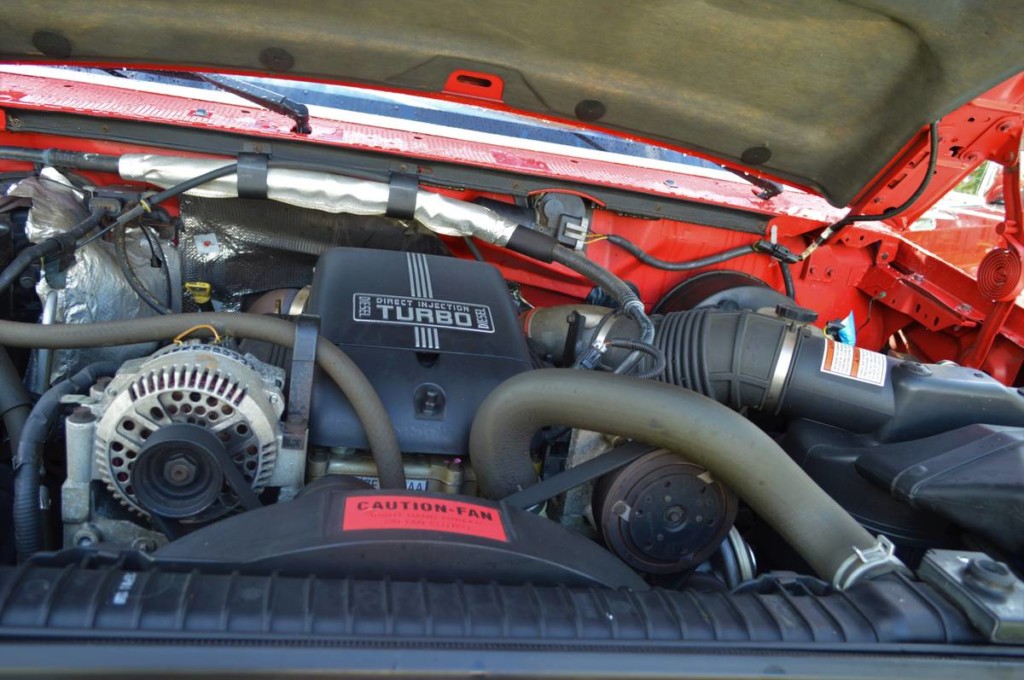 To list your own car, contact us
HERE
.
*SAE rated from factory. May not reflect current output.
*Performance numbers pulled from either the factory brochure or reputable automotive road tests.
*Base price when new does not reflect original MSRP of this particular car, nor does it reflect what the original owner paid for it.
*Advertised price at time of posting. Sellers can raise or lower prices on their original ad at any time. Click on the original ad to view current price/availability.
Mileage Disclaimer: NOC has not confirmed if the mileage stated by the seller is true and accurate. It is up to the buyer to verify these claims. Vehicle history reports, service records stating mileage, and even inspections of odometer tampering are recommended.
Share This Car With A Friend: