51,856 Original Miles
Manual Transmission
3.2L Supercharged Inline 6
354 hp @ 6750 rpm*
310 lb/ft torque @ 4000 rpm*
Capable 0-60 MPH: 4.7 seconds
Top Speed: 155 mph
*Base Price in 1997: $39,380 + $11,500
*Seller Asking:
$32,999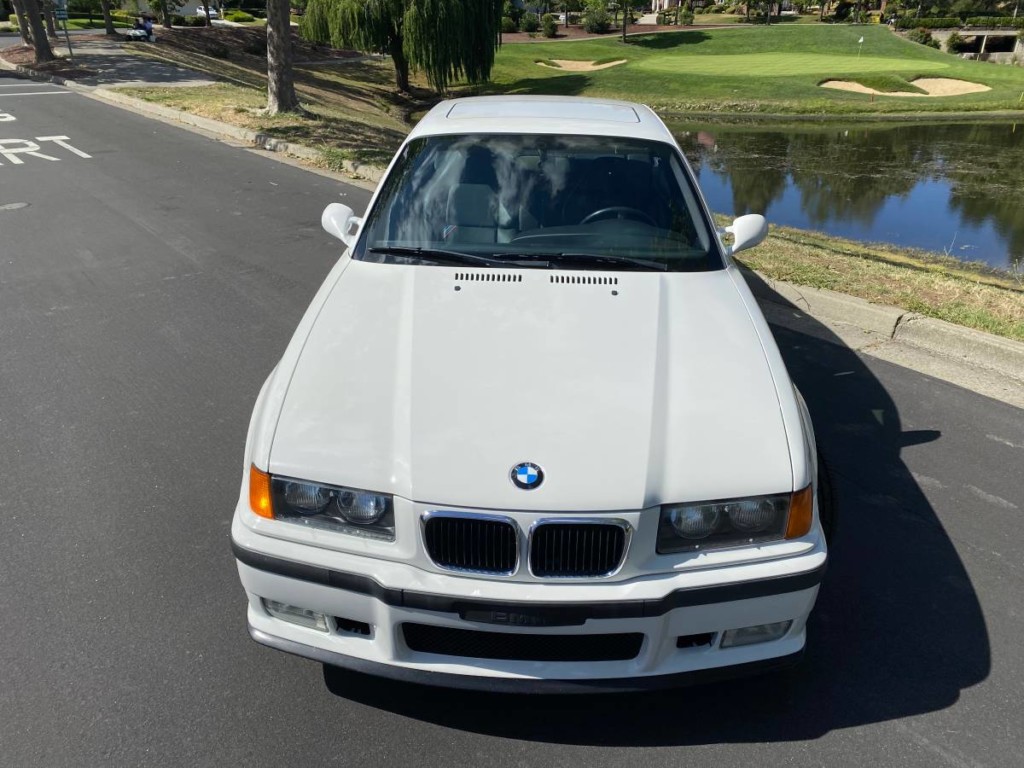 Fast Facts:
The Dinan S3 package added over $11k to the E36 M3's price. It provided a 120hp gain over stock, and 0-60 MPH dropped from 5.5 seconds to 4.7
Unlike most aftermarket tuners, Dinan has the ability to supplement the manufacturer's original warranty (up to 4 yrs/50k miles), as well as provide a 2yr/unlimited mile warranty of their own. This is achieved thanks to Dinan's signature ability to create factory-like engine management systems (a big part of their philosophy). The result is civil, smooth engine operation in addition to the aggressive performance increase
The S3 package engine upgrades include a Dinan supercharger, high flow fuel injectors, high flow throttle body, performance airbox, CNC machined crank pulley, Turbotronics 10, free flow exhaust, and Dinan's signature S3 engine management software
The Dinan S3 suspension upgrade includes Bilstein springs, Bilstein front struts and rear shocks, front spring pads, camber plates, and adjustable front/rear sway bars (22 mm front, 21 mm rear)
The S52 3.2L replaced the 3.0L S50 in 1996. Horsepower was the same in the U.S, although it put out 11 more lb-ft of torque at lower rpm than before. The U.S. spec drivetrain has many similarities to that of the E36 325i, which means parts are easy to find and relatively inexpensive for an M car
The no.1 complaint enthusiasts have about the E36 M3 is how de-tuned the car is compared to the European spec M3, which had individual throttle bodies, a higher redline, and 80 more horsepower
Many believe that the reason the U.S didn't get the high output euro-spec motor was because it wouldn't meet U.S emissions requirements. While this is true, German carmakers have years of experience tuning an engine to meet U.S emissions with minimal power loss. The real road block was the U.S-only automatic transmission
BMW insisted on having an automatic option for the U.S market, but there were no gearboxes in their current arsenal that could handle the high RPM and wide powerband of the Euro engine (and shift smoothly). The only viable option was for engineers to reduce the rev limits of the engine, and this meant throwing out the ITB setup (which were tuned specifically for the higher RPM). The resulting U.S spec 3.2L produced peak power @ 6000 RPM, which is something you'd expect from a pushrod V8 (not a DOHC inline six "M" powerplant)
Key Model Year Changes:
Changes from the '96 model weren't made until September 1997. All U.S E36 M3's built after this date are grouped together as the "final cars". The changes made to these cars were extremely minor (cosmetic and options/feature related, such as standard armrest and new 2 way moon roof. Airbags were added as well. The 3 spoke steering wheel is used on cars built after 3/98)
The 3.2L S52 appeared in 1996. New 12 way adjustable M design sport seats also became available in '96
There were no mechanical changes to the U.S M3 after '96
Restyled grille and new side marker turn signals were other improvements made between '96 and '99
Production ran from 1995 to 1999 in the U.S
Seller Notes:
Original Dinan S3 car with supercharger, tune, suspension, exhaust, and various other supporting upgrades
Alpine white with black interior (Vader seats)
Body in showroom condition – no dents/dings. Paint is near perfect
4 brand new Bridgestone potenza tires
Replaced A/C compressor, radiator fan, fuel filter,and a full flush of all fluids
Original window sticker, owner's manual packet, key fob with alarm factory, warranty card, and more

             
Location: Danville, California
Update: ad has been removed (sold or expired)

       
NEVER MISS A CAR!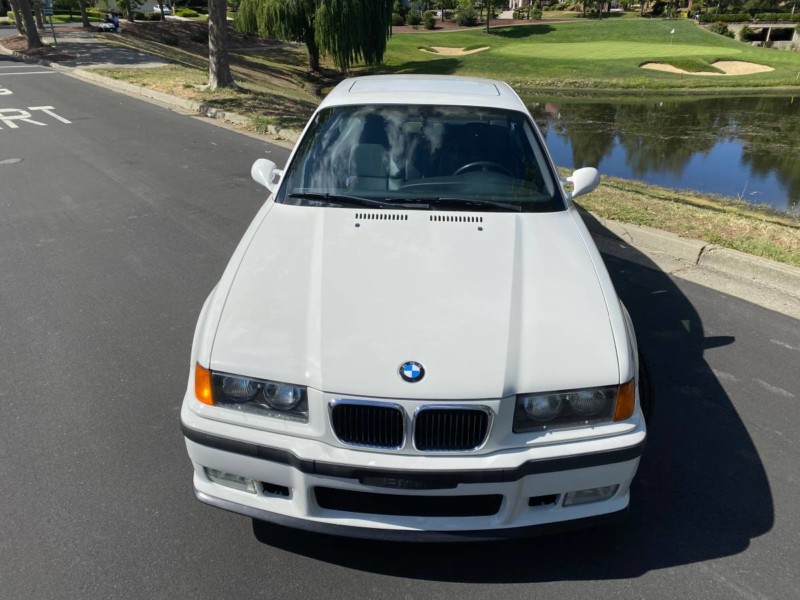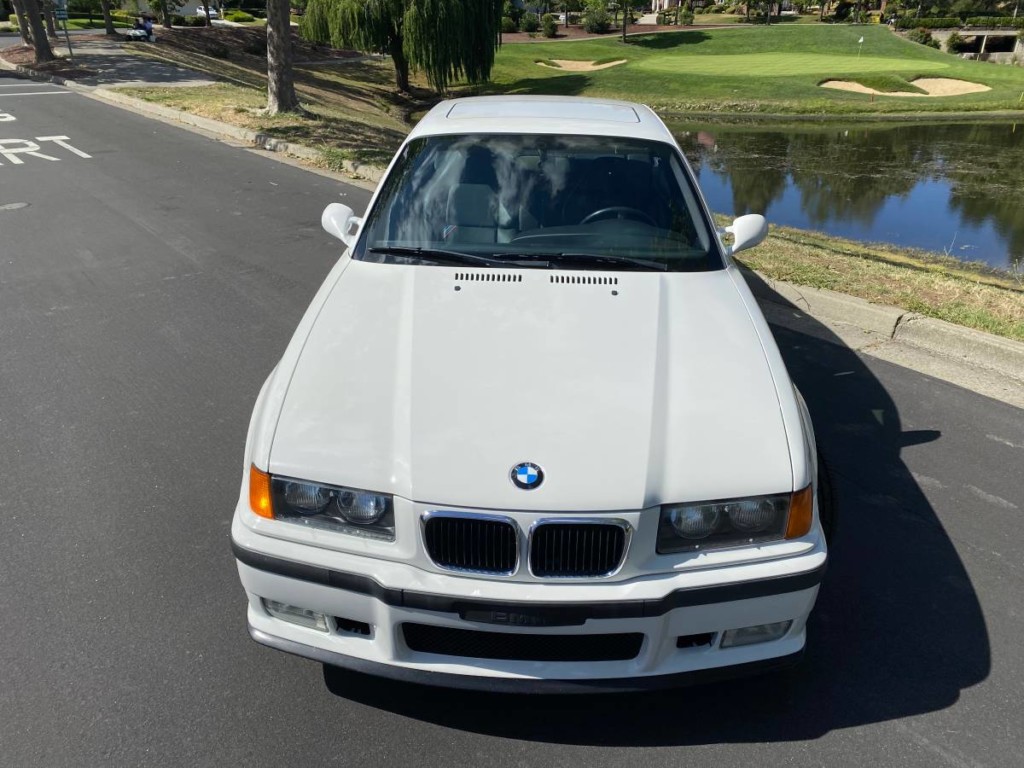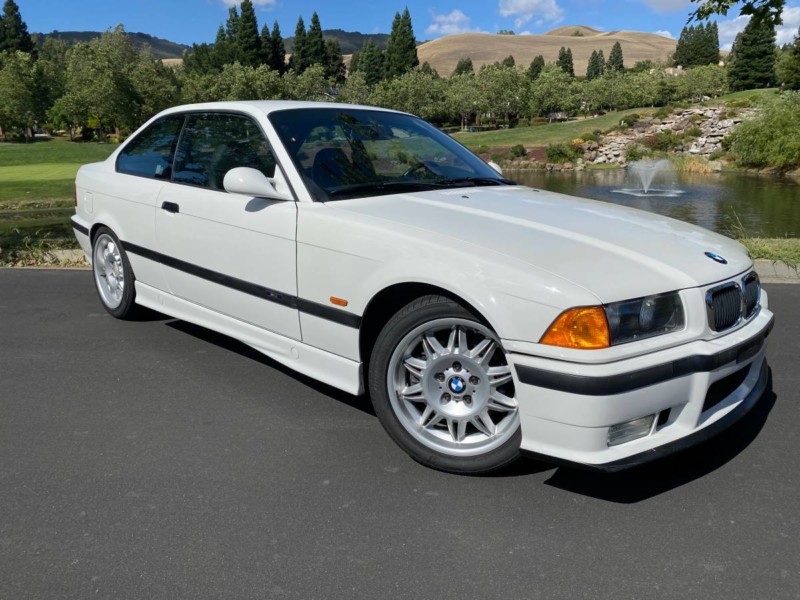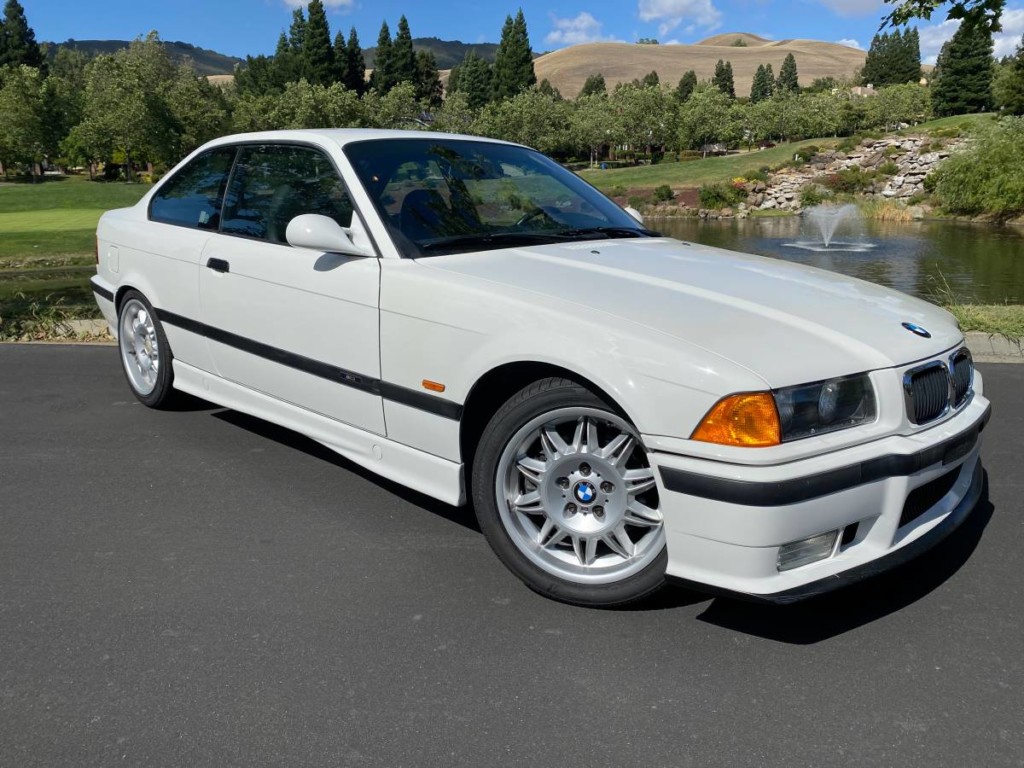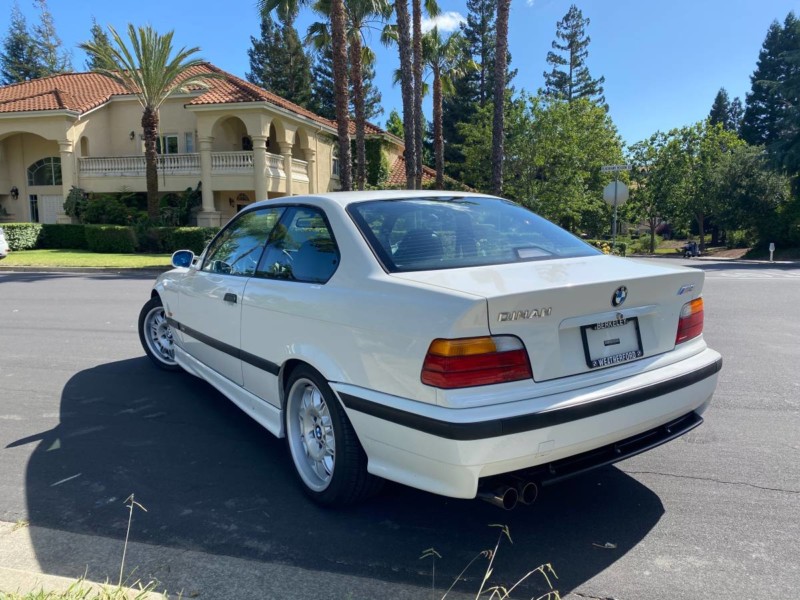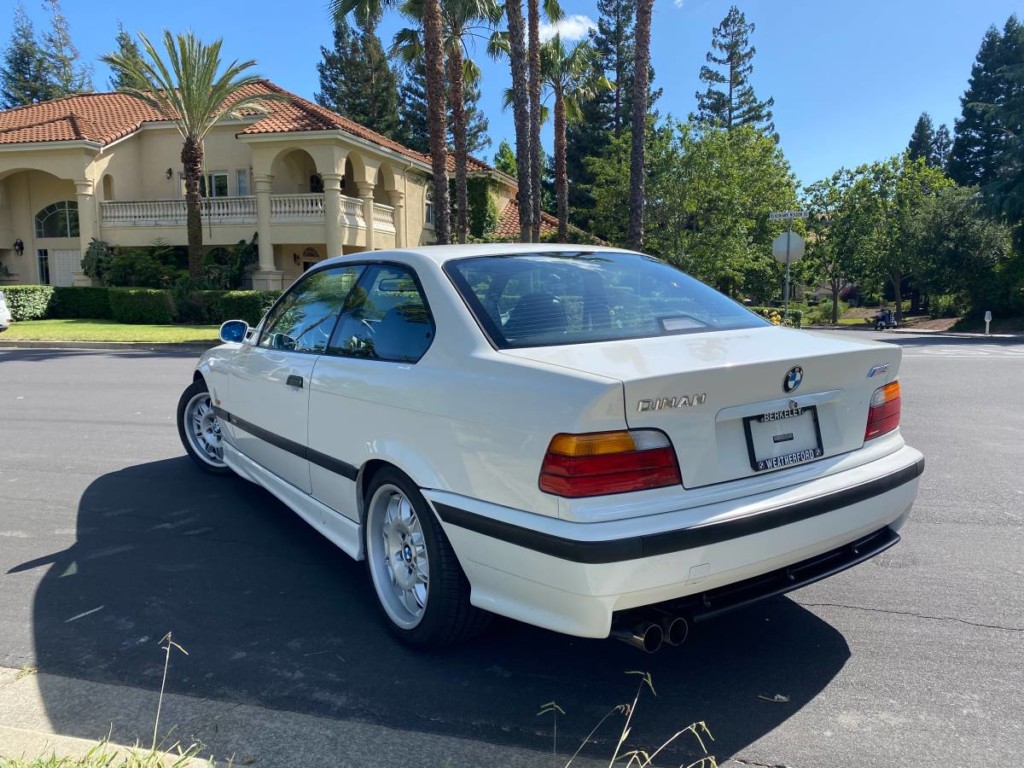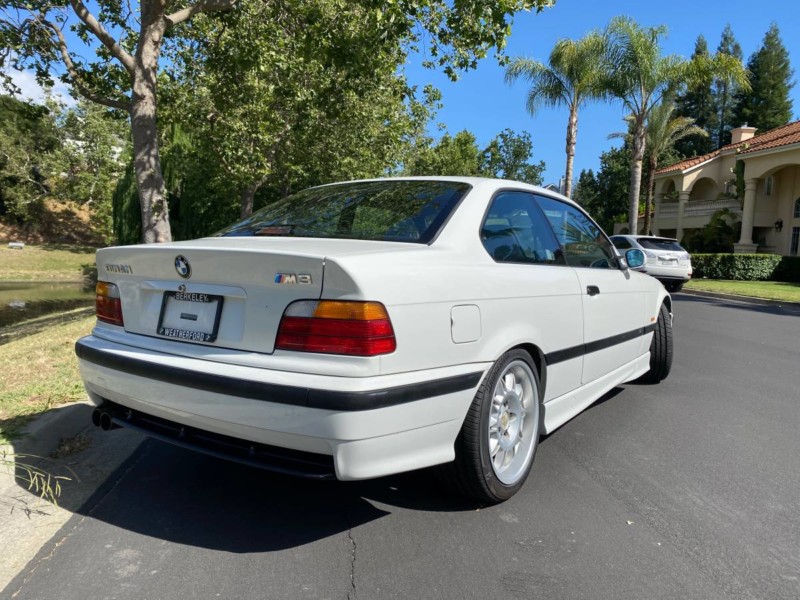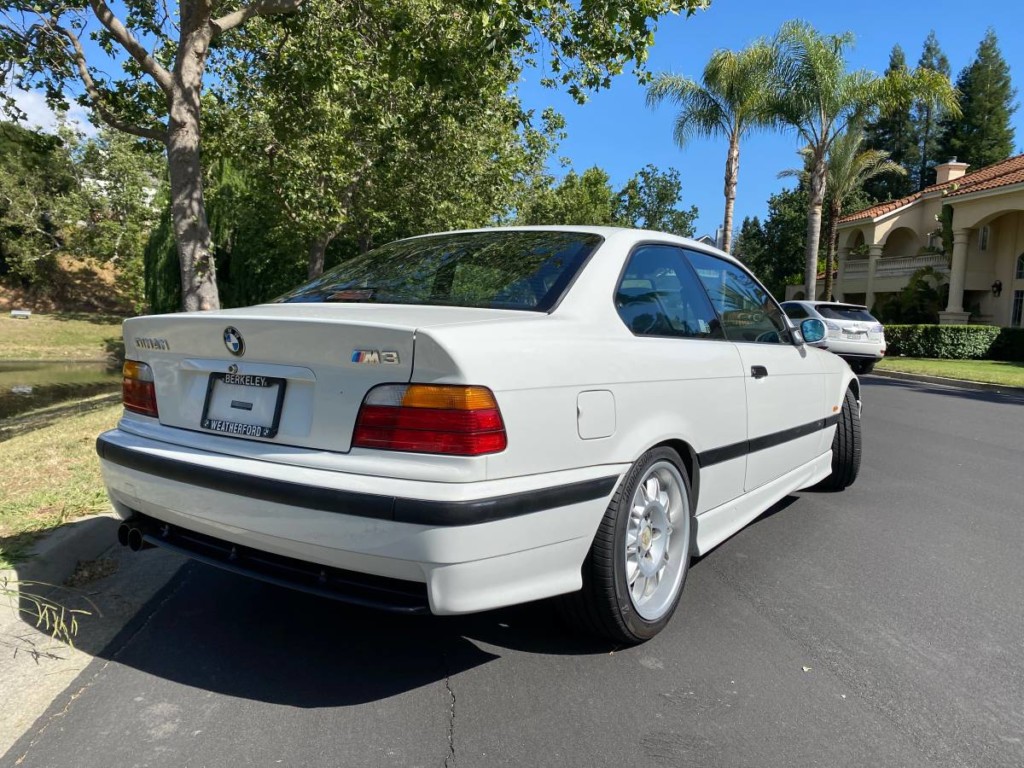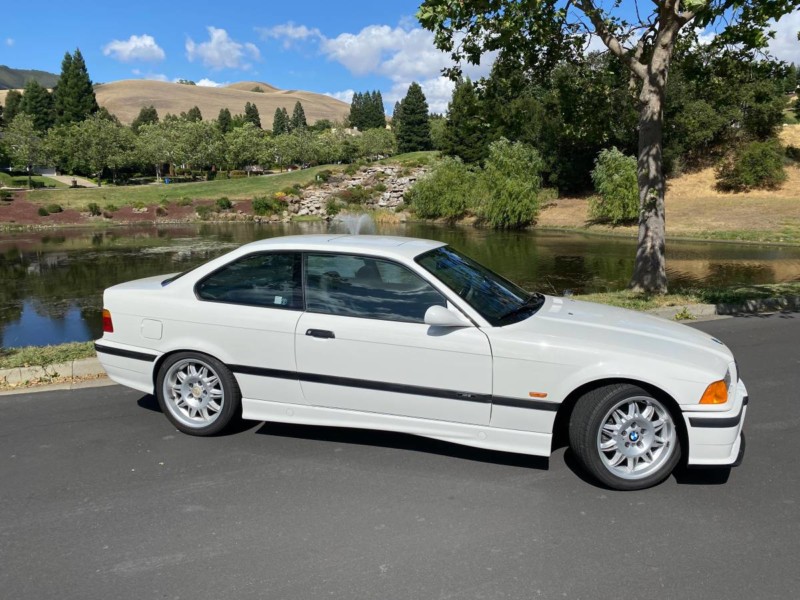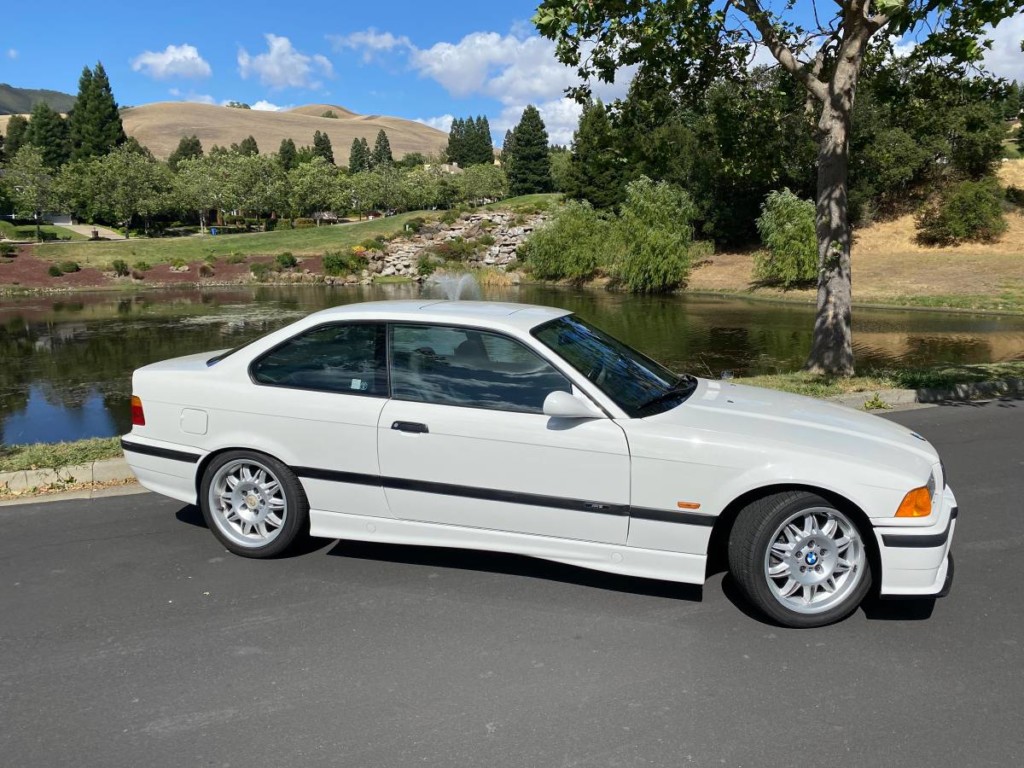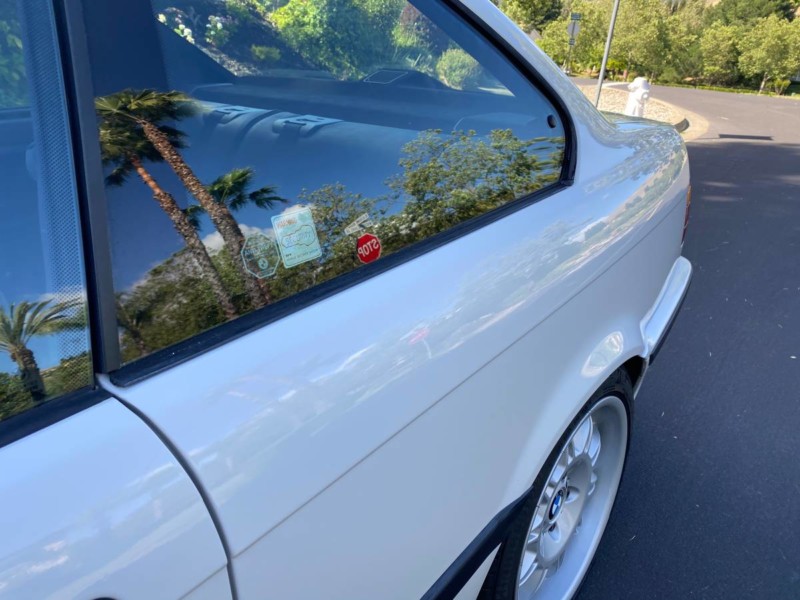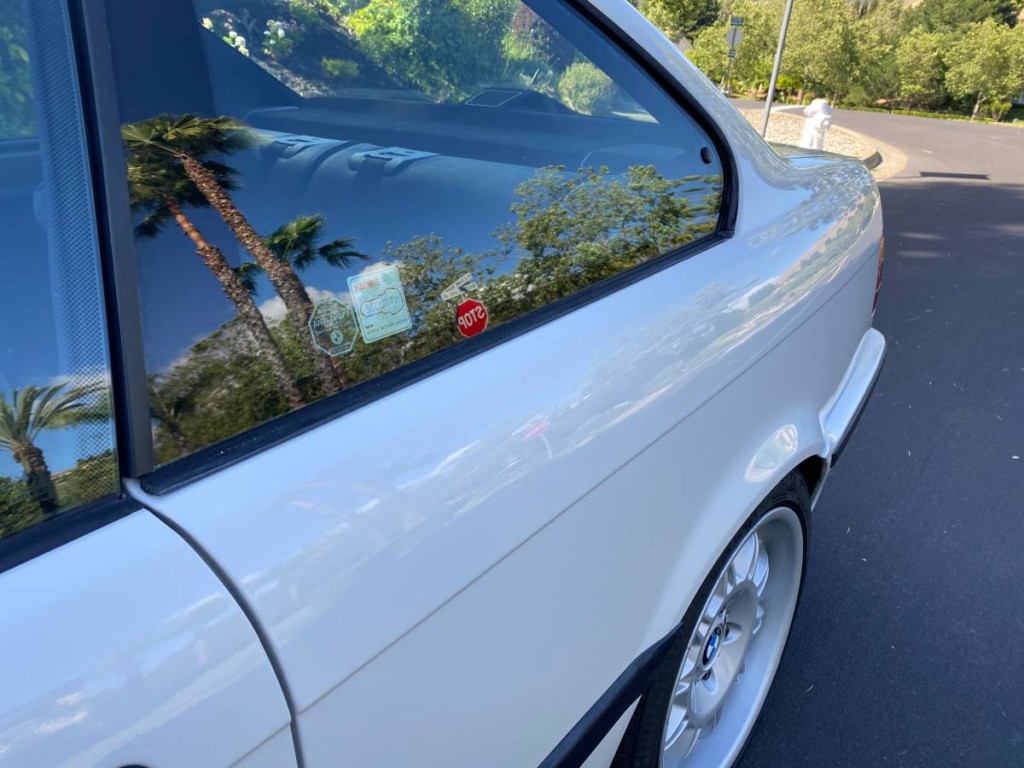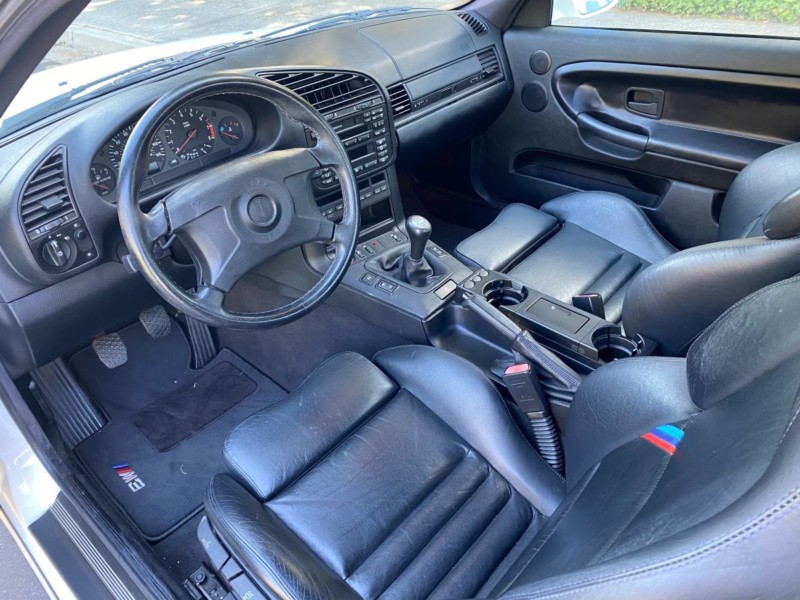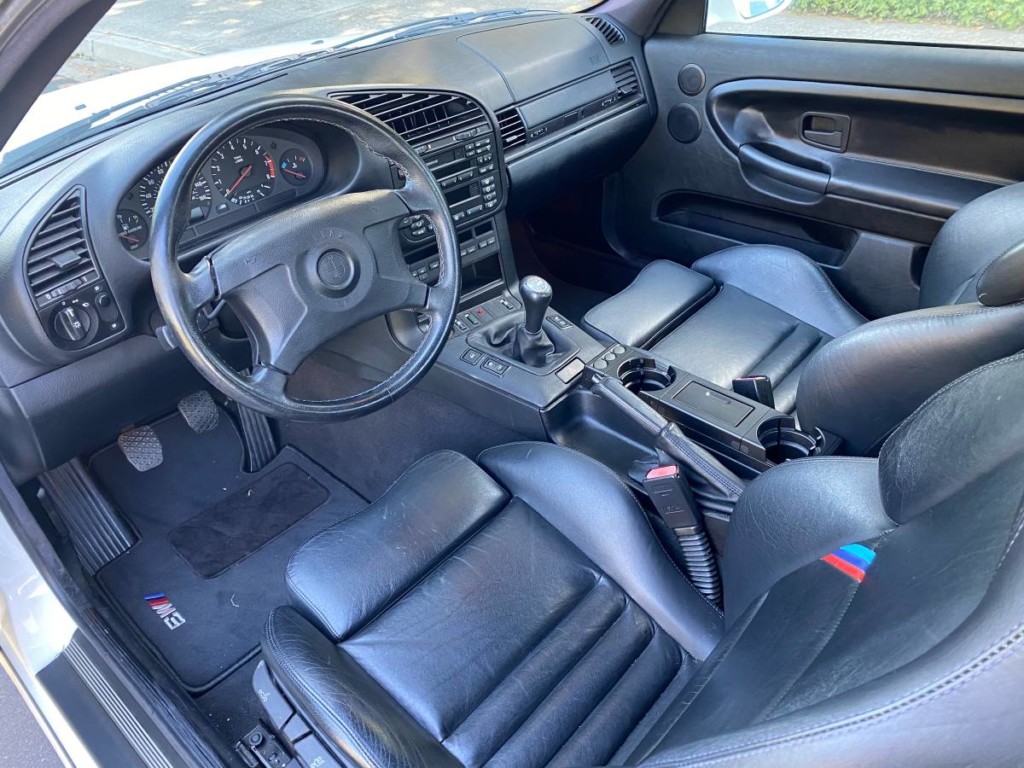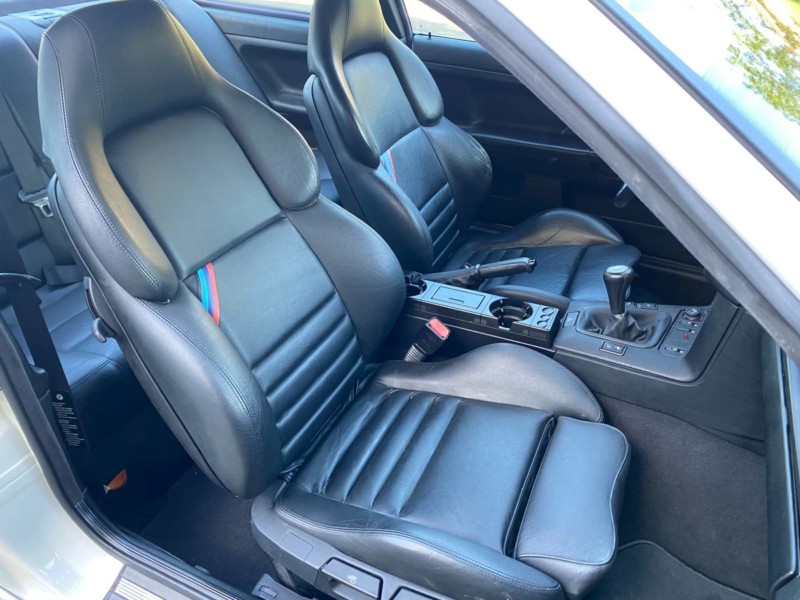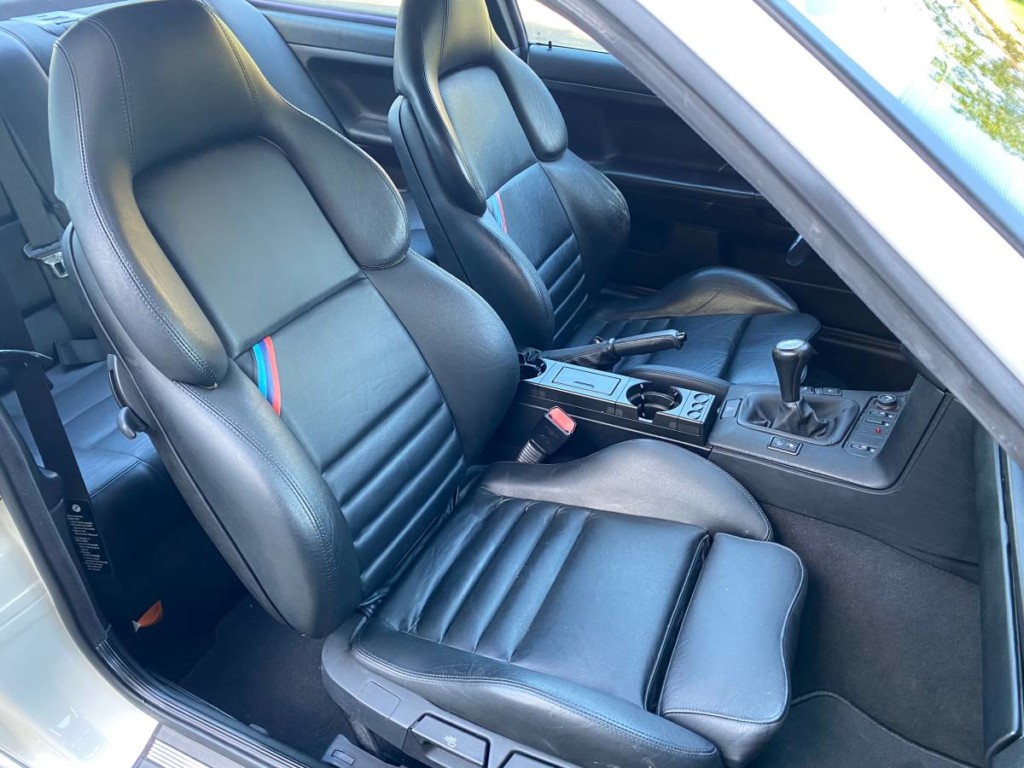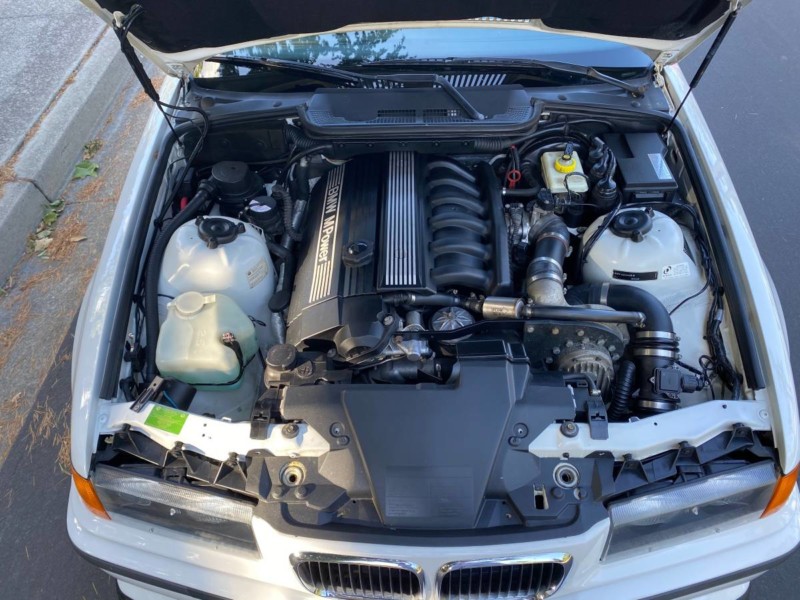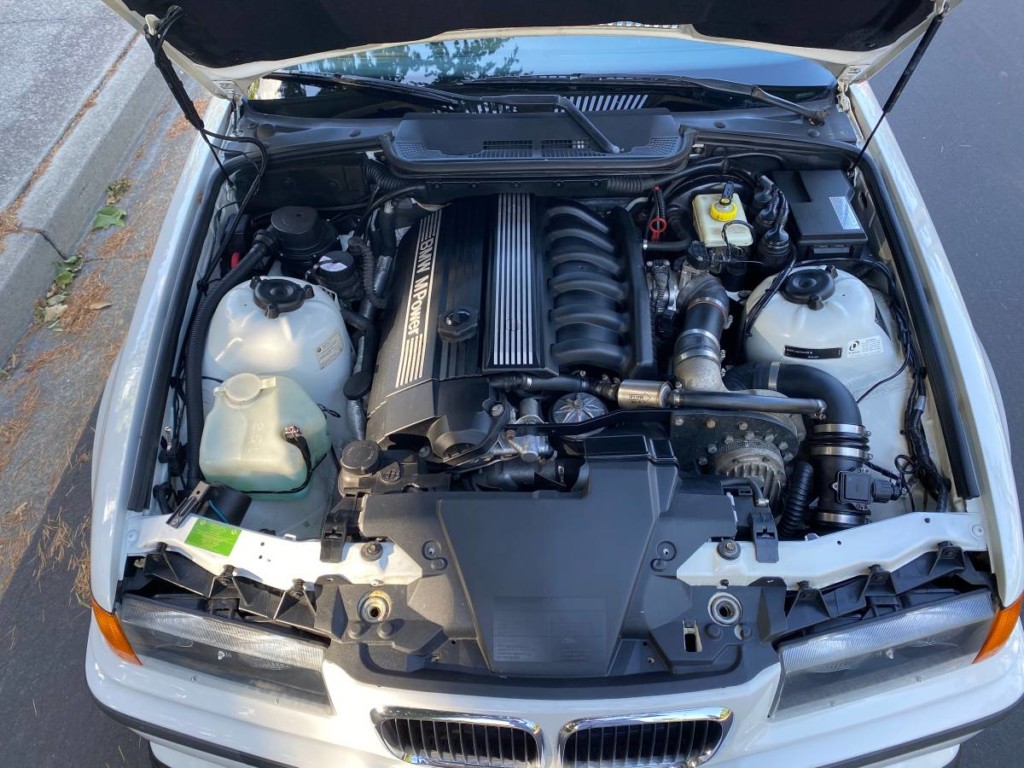 To list your own car, contact us
HERE
.
*SAE rated from factory. May not reflect current output.
*Performance numbers pulled from either the factory brochure or reputable automotive road tests.
*Base price when new does not reflect original MSRP of this particular car, nor does it reflect what the original owner paid for it.
*Advertised price at time of posting. Sellers can raise or lower prices on their original ad at any time. Click on the original ad to view current price/availability.
Mileage Disclaimer: NOC has not confirmed if the mileage stated by the seller is true and accurate. It is up to the buyer to verify these claims. Vehicle history reports, service records stating mileage, and even inspections of odometer tampering are recommended.
Share This Car With A Friend: