12,059 Original Miles
Manual Transmission
3.5L V8 Twin Turbo
350 hp @ 6500 RPM*
295 lb/ft torque @ 4250 RPM*
Capable 0-60 MPH: 4.4 seconds
Top Speed: 175 mph
*Base Price in 1997: $78,950
*Seller Asking:
$52,900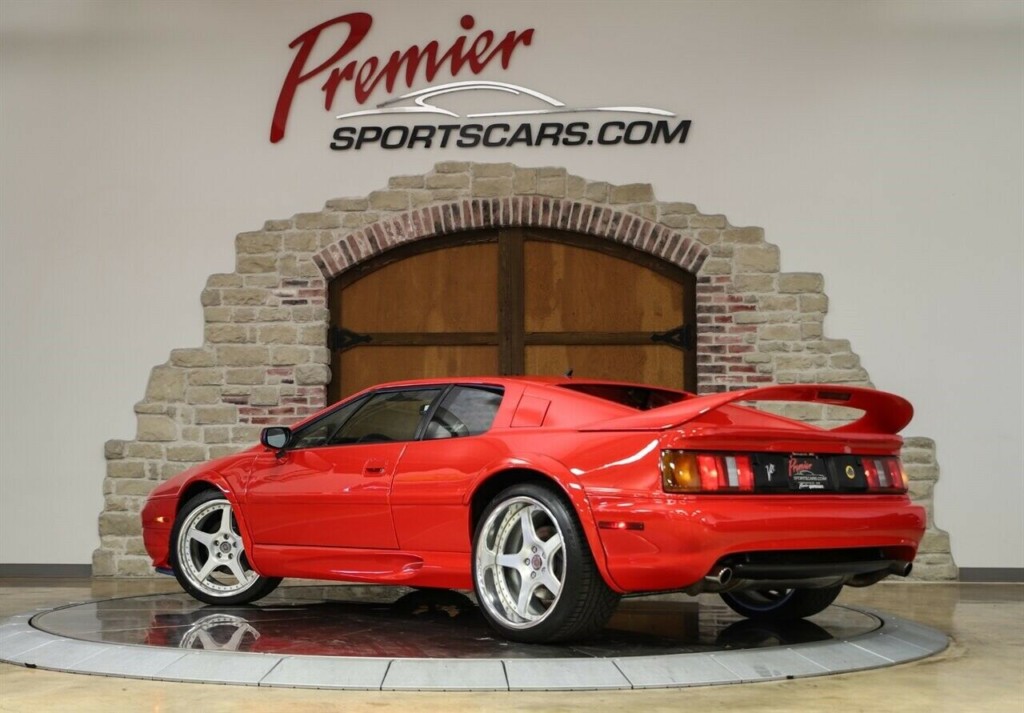 Fast Facts:
While the Esprit features the first V8 ever offered by the marque, this is not the first production V8 Lotus is responsible for. Just a few years prior, Lotus helped GM design and build the legendary quad-cam LT5 for the Corvette ZR-1, and Lotus incorporated everything they learned into a V8 of their own
Working with Chevrolet on the ZR-1 project proved beneficial for both sides. Thanks to years of experience in motorsport, Lotus provided Chevrolet with an extensive understanding of overhead cam technology – quite necessary considering Chevrolet's deep roots in the pushrod V8. But there were important takeaways for Lotus as well – such as first-hand experience with Chevrolet's intense engine life and durability testing
Never before had Lotus put an engine through 500 hours of dynamometer testing at WOT (!) – which is exactly what they did with Chevrolet for the LT5. In fact, it was mandatory that the LT5 meet all the strict reliability requirements of not just Chevrolet, but of Corvette buyers as well. Considering that Corvette has relied on the good 'ol small-block V8 for 35 years, there is a certain level of dependability that Corvette owners expect – and this new LT5 could not disappoint
Naturally, Lotus took everything they learned from the ZR-1's development and applied it to their all-new V8 engine in the Esprit. For example, to match the LT5's durability, Lotus chose to run cast iron cylinder liners in their aluminum block (instead of going "sleeveless" like the Italians were doing with their aluminum engines). Lotus also insisted on 4 bolt main caps (cross bolt), forged steel connecting rods, and a forged steel flat plane crankshaft
Another takeaway from the ZR-1 project was the importance of keeping things simple. The complex, highly advanced LT5 proved to be a massive development headache (despite how awesome it was), so Lotus decided to take the opposite approach for their own V8. John Owen, Esprit project manager, insisted the V8 be made up of no more than 250 different parts (an engine of this caliber usually consists of around 400 part numbers). Owen also insisted that there be no more than one inch of unused cubic space anywhere in the engine
The resulting powerplant was so compact that it could fit neatly within the same engine bay space as the old 2.2L 4 cylinder, plus room for two turbos. In fact, the capacity of the adjacent cargo area actually increased with the V8 model. To top it off, it weighed only 15% more than the previous 4 cylinder while producing 50 more horsepower
The end result was a high strung, small displacement (3.5L) aluminum V8 with a flat plane crank, four camshafts, four valves per cylinder, and a set of Garrett T25/60 turbochargers providing 10 lbs of boost
The flat-plane crankshaft and oversquare bore/stroke ratio allow for a steep redline of 7400 RPM despite the RPM limitations of forced induction
Weirdly, Lotus decided against forged pistons, an intercooler, or a blow off valve. They instead relied on their ECU (also developed in-house) to control boost and promote engine longevity
The V8 is capable of 525 hp in GT1 race configuration, simply with the help of VVT, intercoolers, and an increase in displacement to 4.0L. Unfortunately, Lotus had to limit power in street form to preserve the Renault designed 5spd transaxle
Key Model Year Changes:
First official model year of the Esprit V8 (the V8 was sold in 1996 as a 1997 model. The 1996 MY was reserved for the 4 cyl GT3 S4)
The V8 saw many changes over the S4, including a re-calibrated ECU, re-tuned suspension, and a new 4-channel ABS system tuned to provide greater stability and more feedback to the driver
Features a new lightweight flywheel and low inertia twin plate clutch assembly. Includes cast iron clutch housing and clutch pedal stop
Aero updates include new rear wing and front valance panel
Cosmetic updates include dual exit exhaust, and new AWI 6 spoke wheels. Build dates after October featured revised interiors
A new high-efficiency A/C system was added as well
The following year (1998) saw the 4 cyl GT3 dropped. The V8 is now offered in 2 trims: GT (base model) and SE (fully loaded, £10,000 more)

–

Fun fact: the rear taillights of 1993 and newer models were borrowed straight from the Toyota AE86. This was during the early stages of the Lotus-Toyota relationship
Seller Notes:
12k original miles
Calypso Red over Tan
HRE wheels
Clean title
Call for more info
Location: Springfield, Missouri – (more photos below)

Disclaimer: New Old Cars LLC is not affiliated with or endorsed by Ebay or Premier Sportscars Co.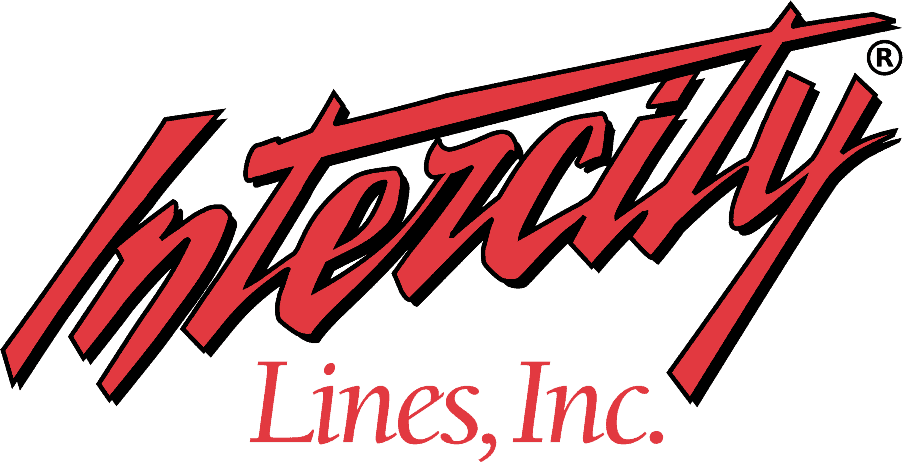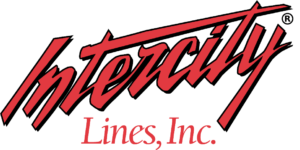 – Click for shipping quote –
NEVER MISS A CAR!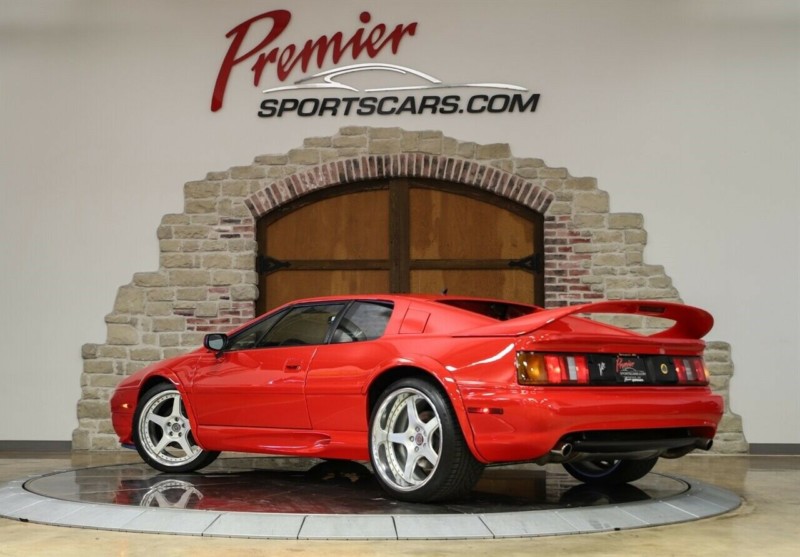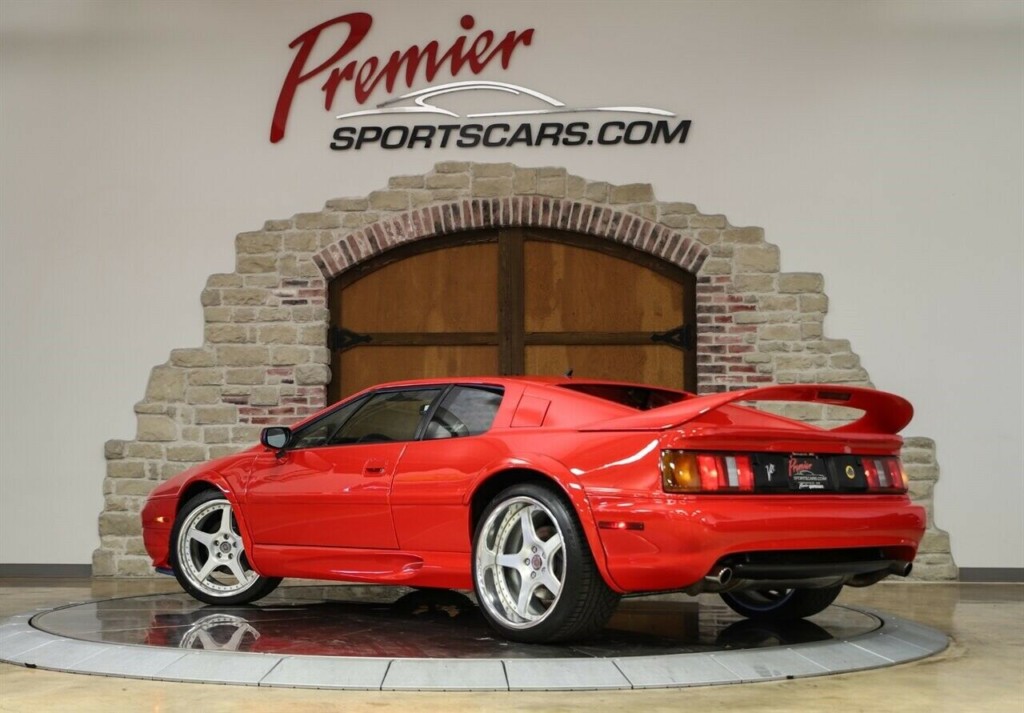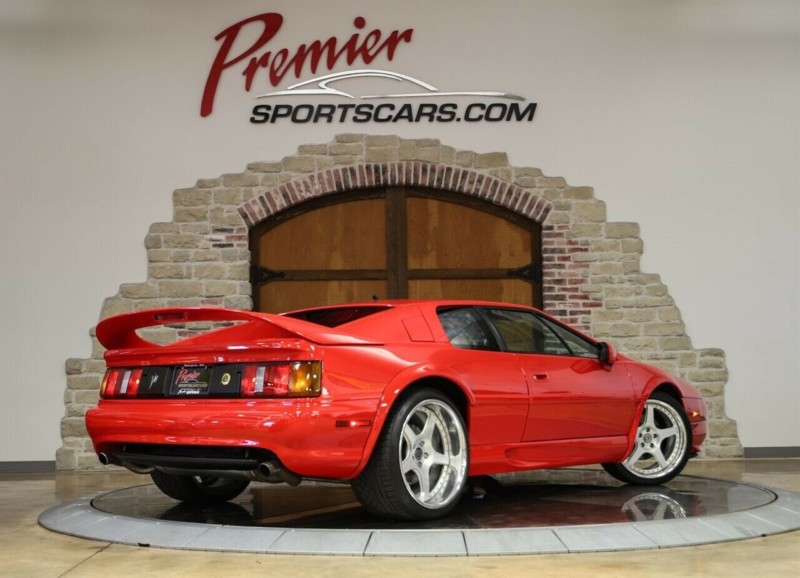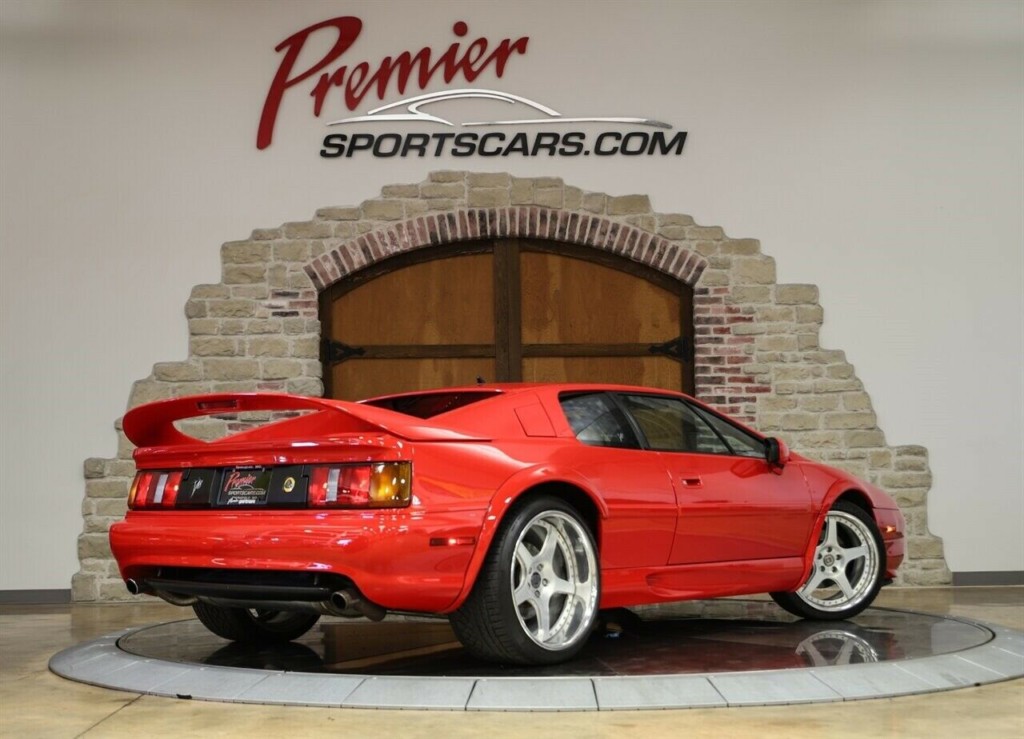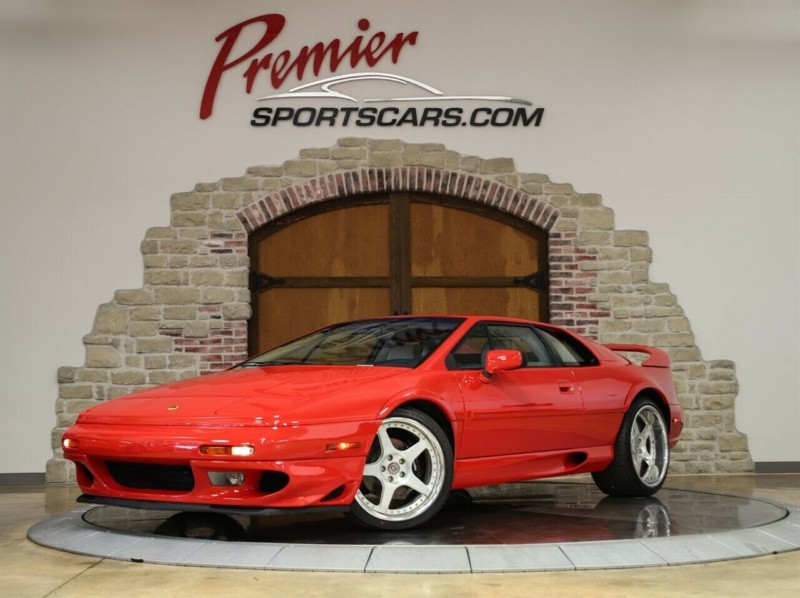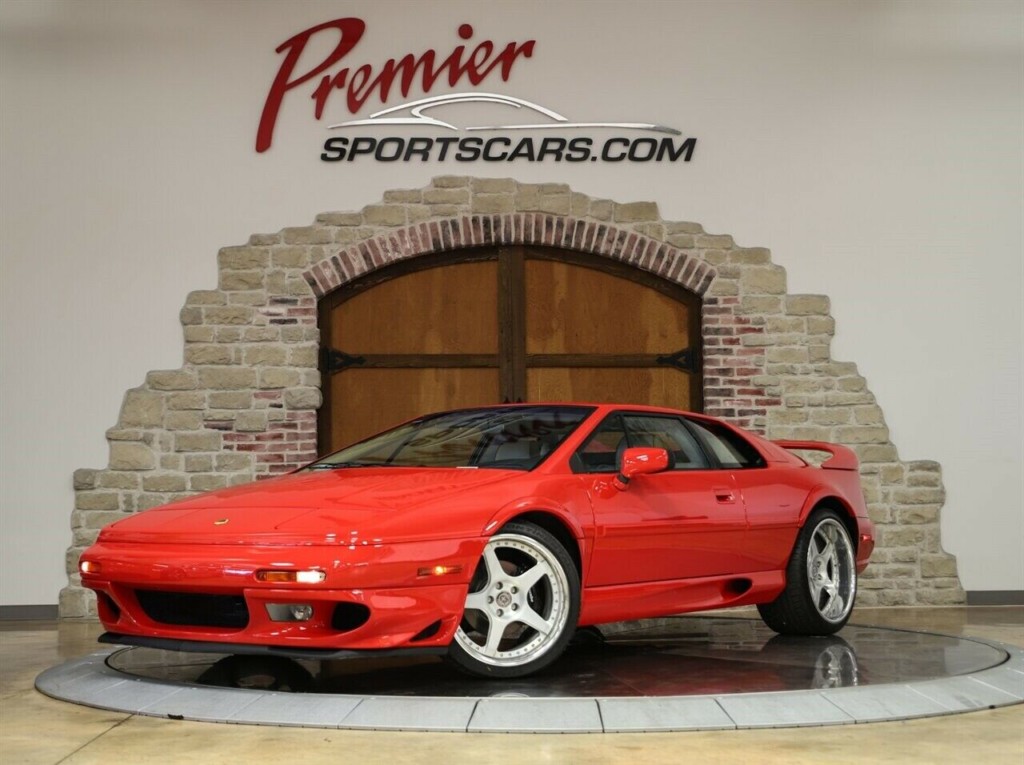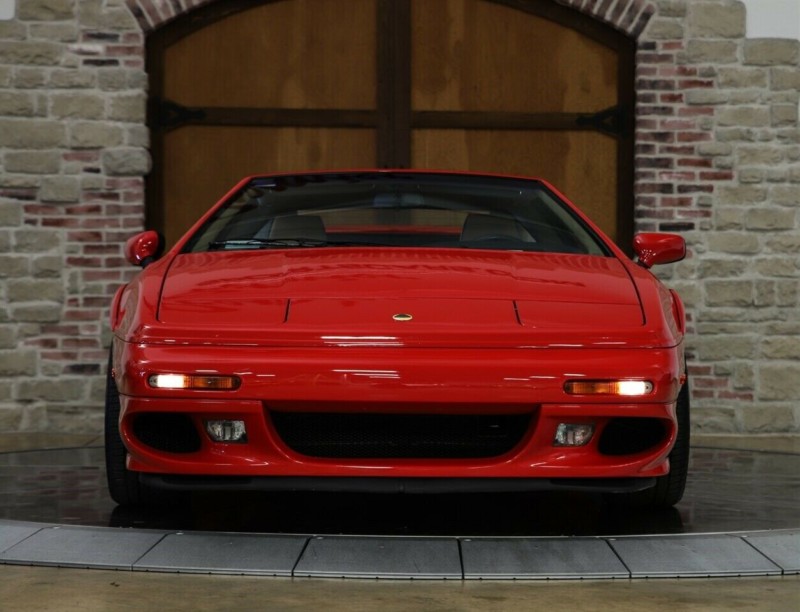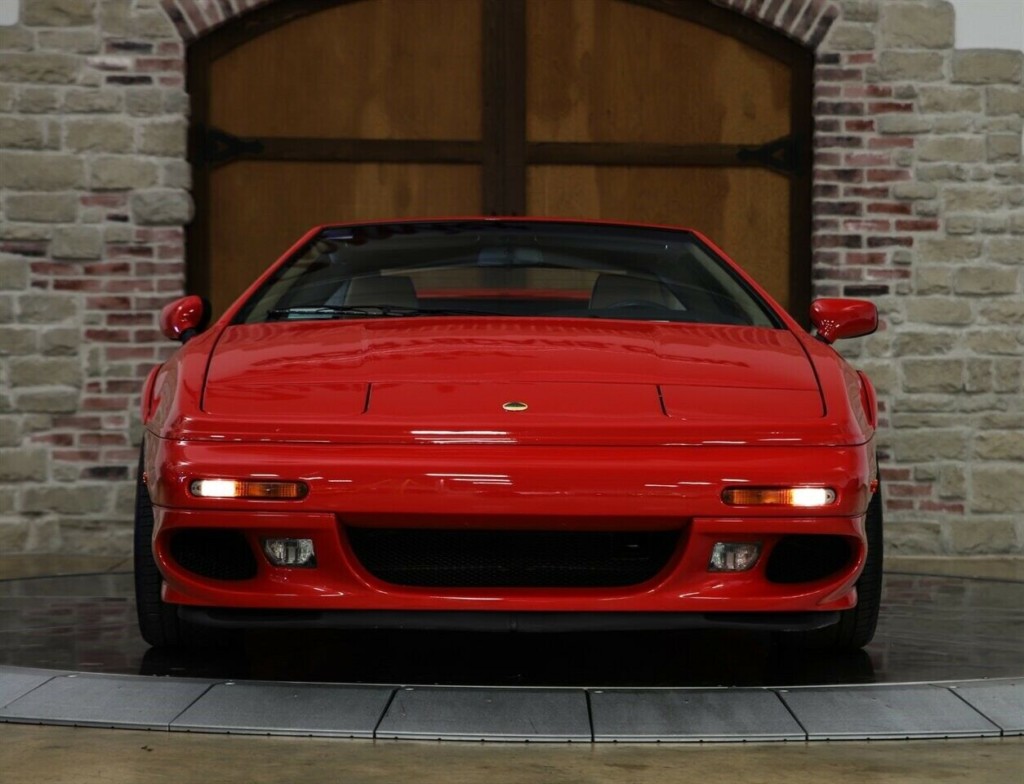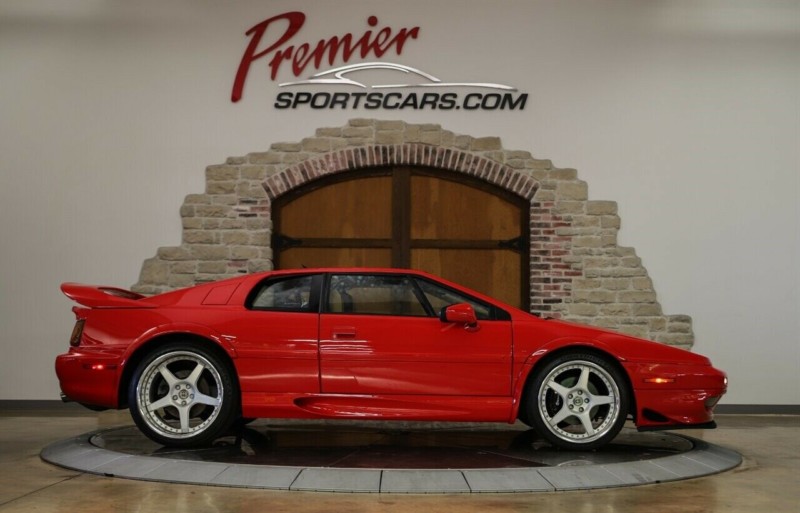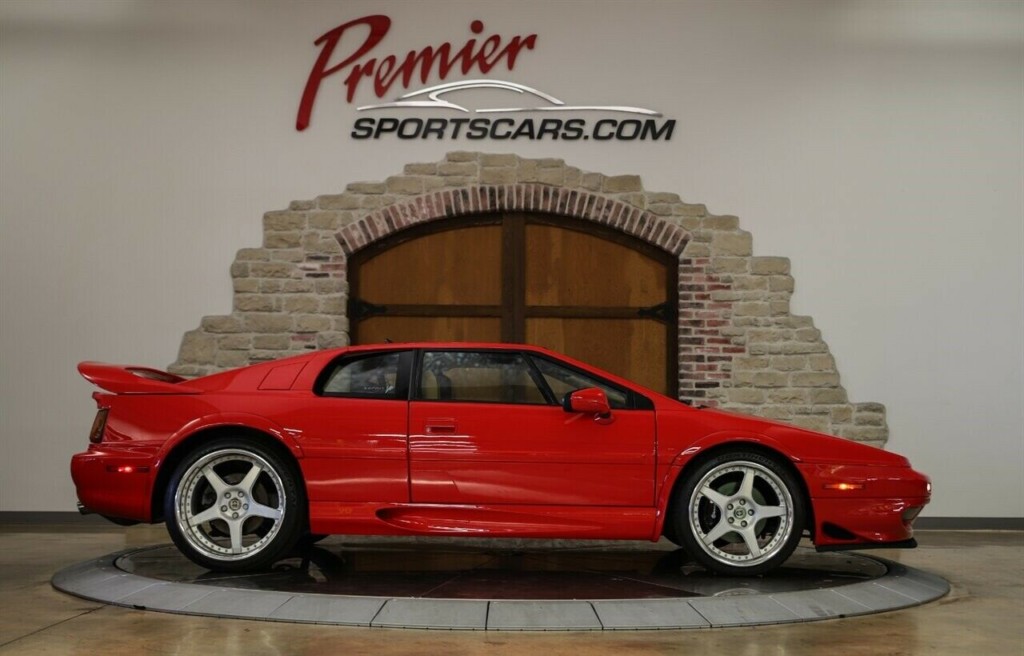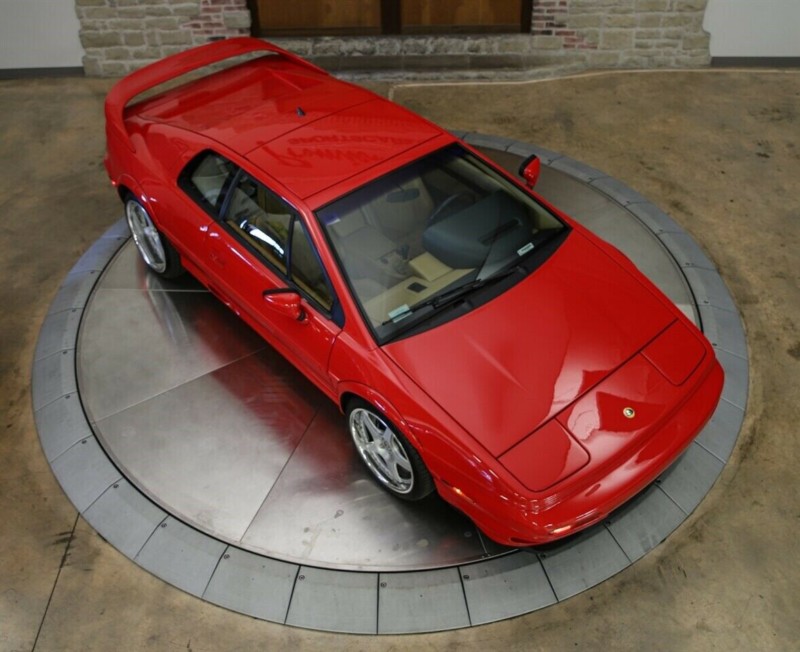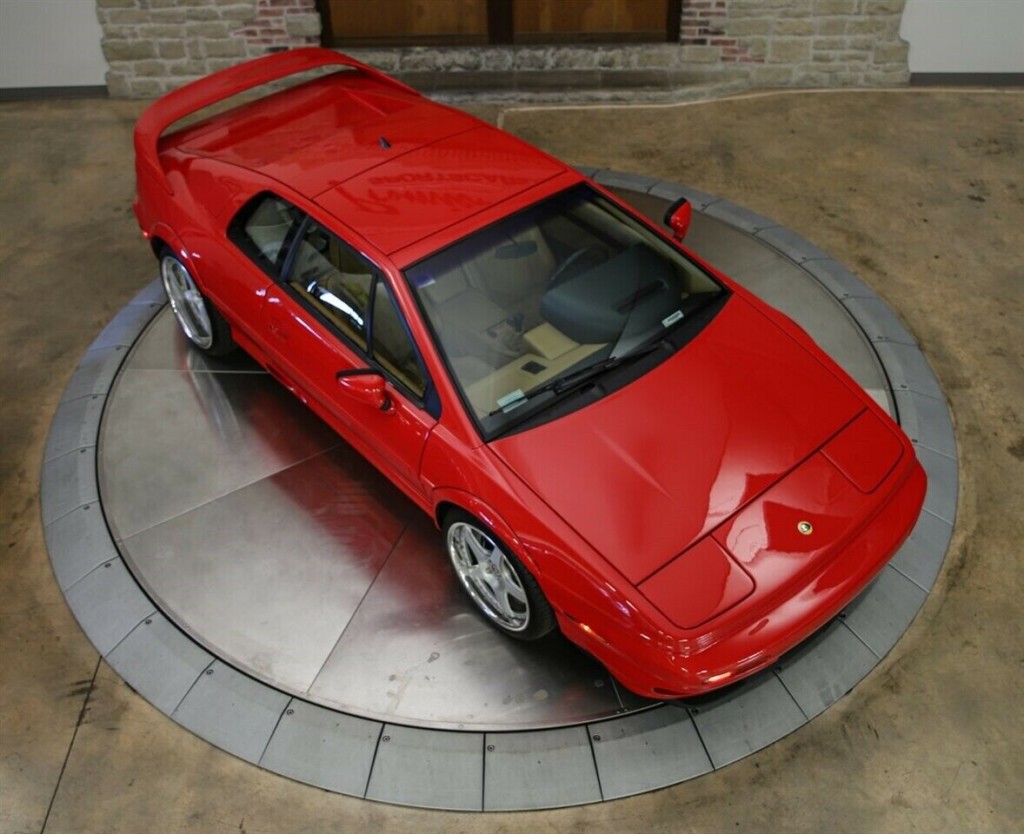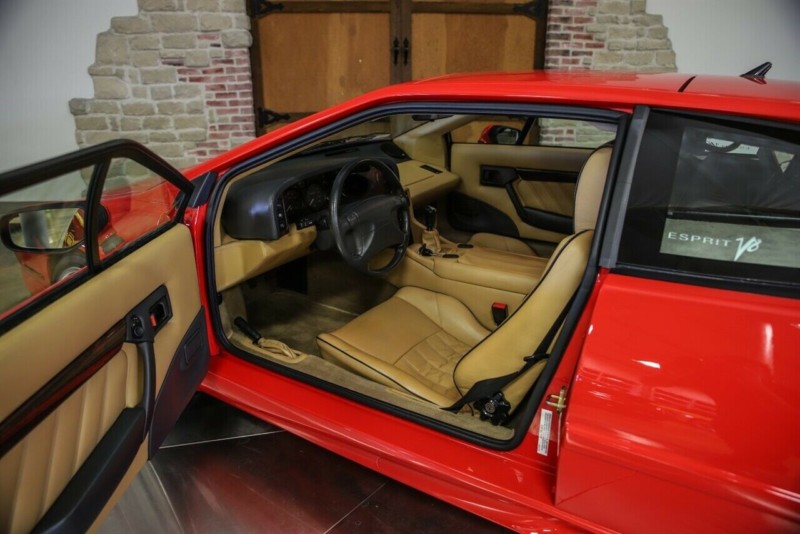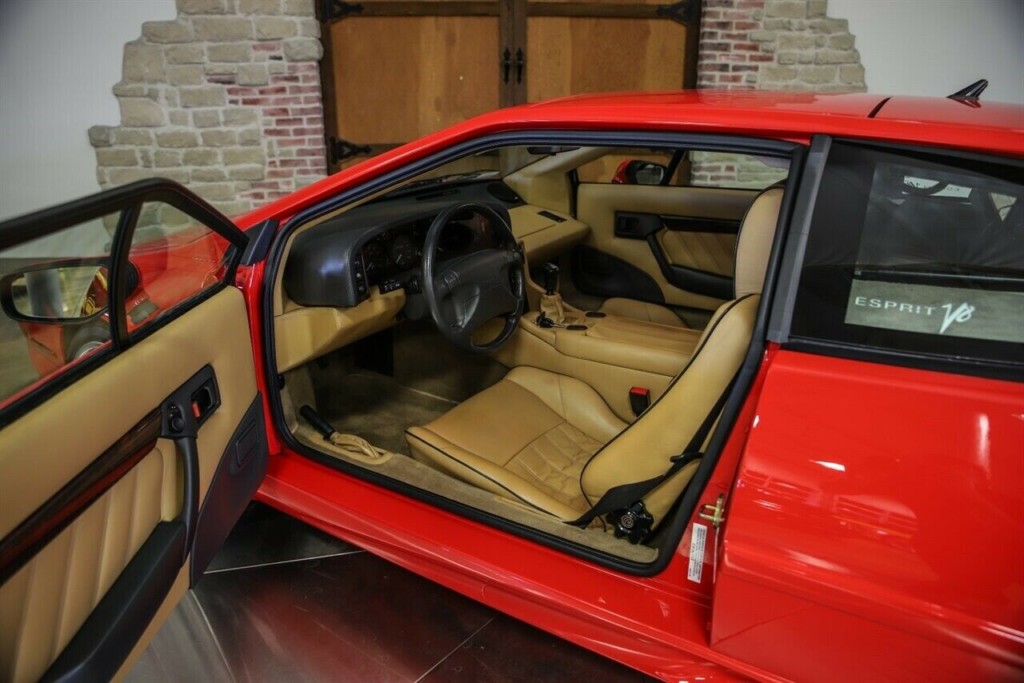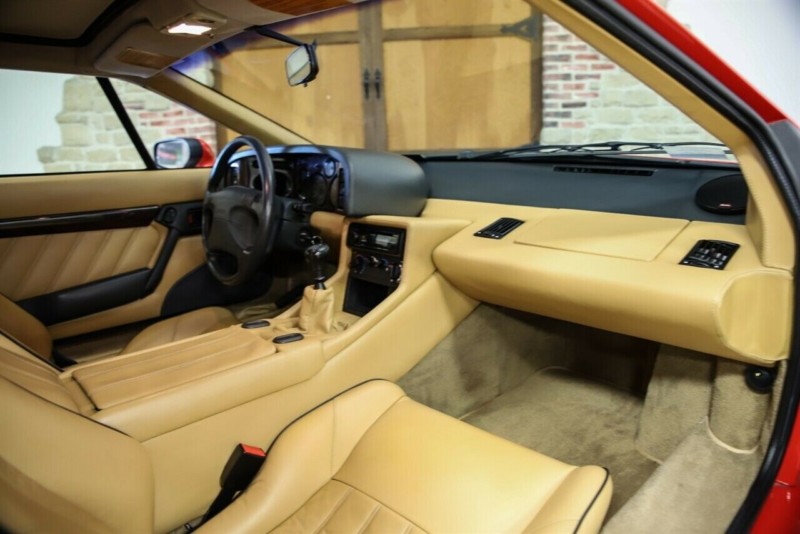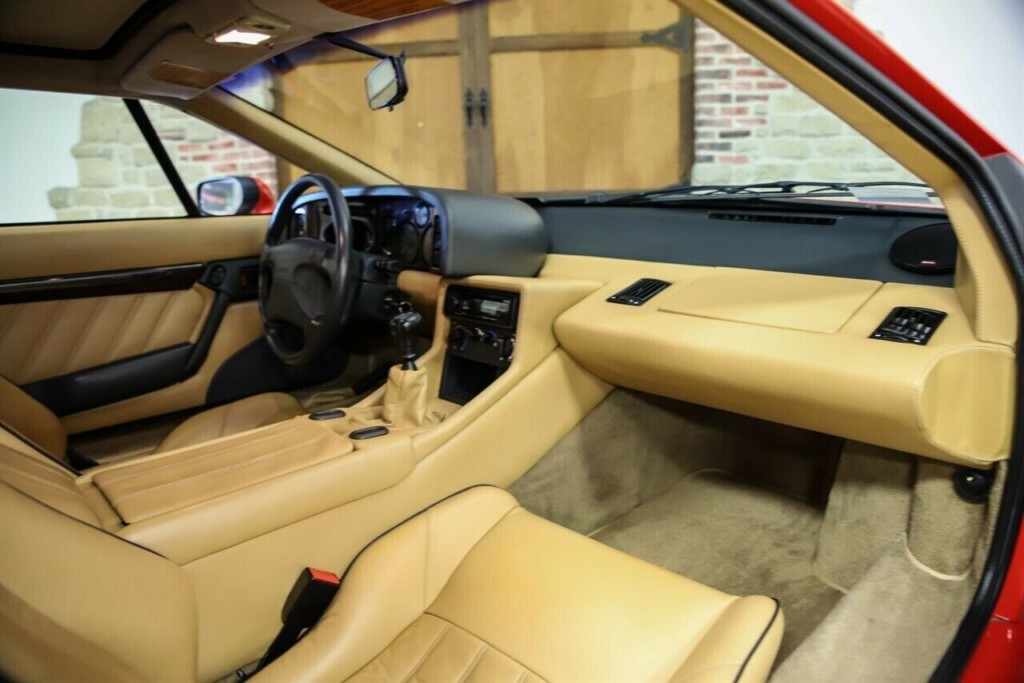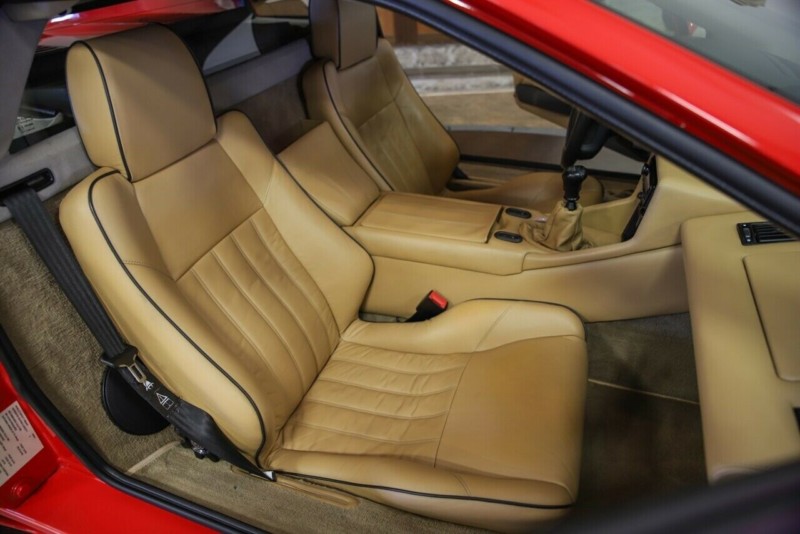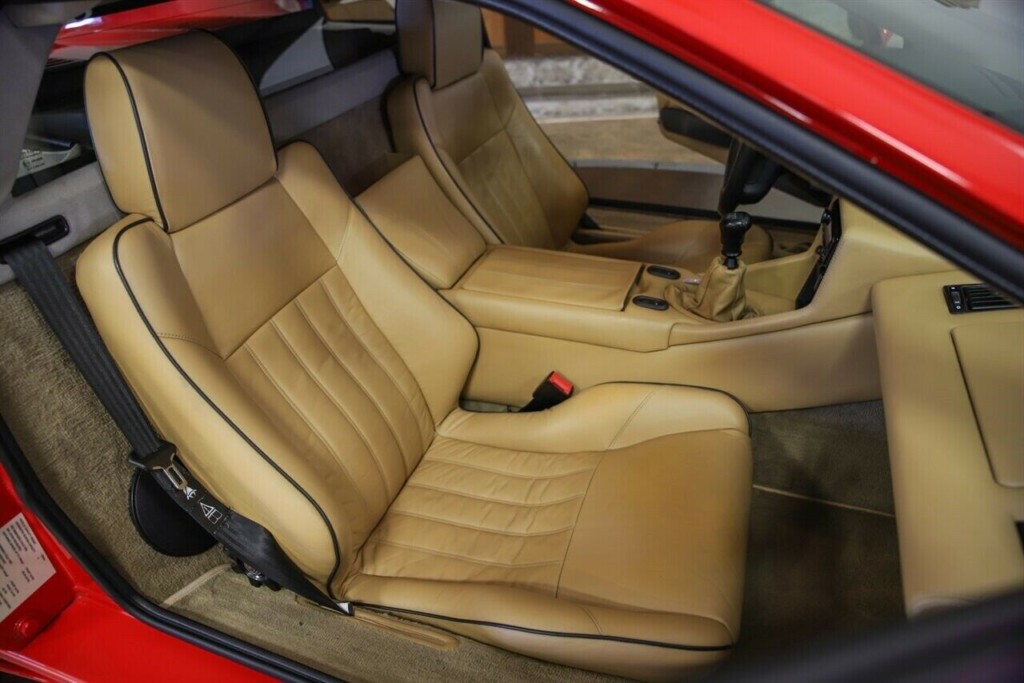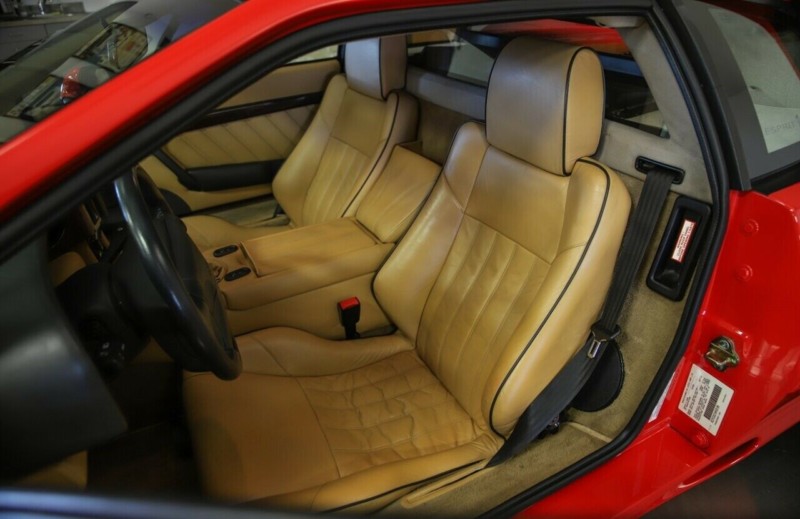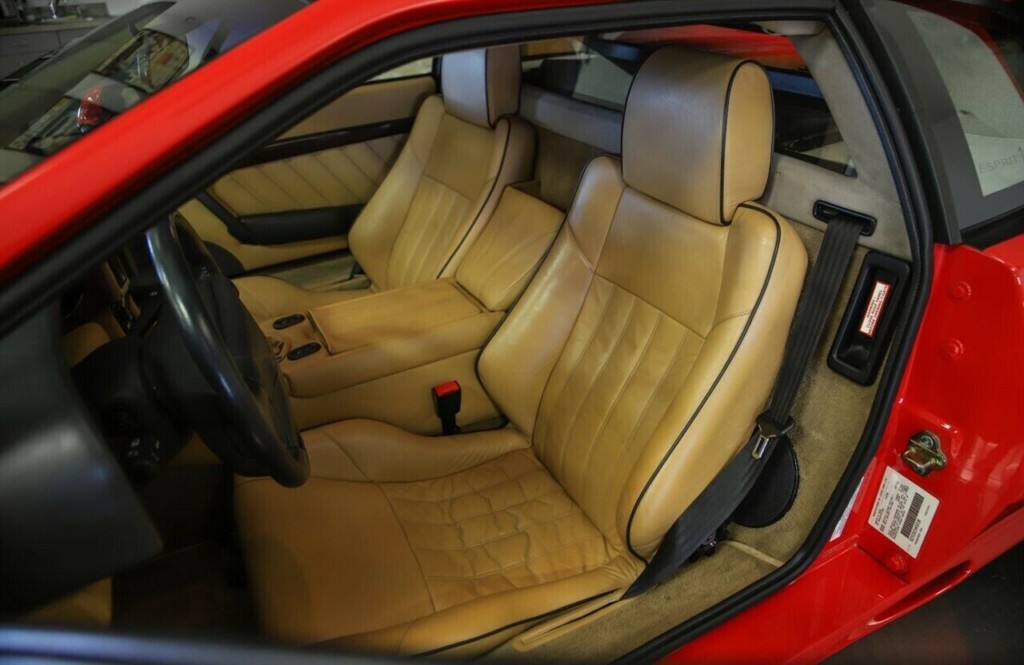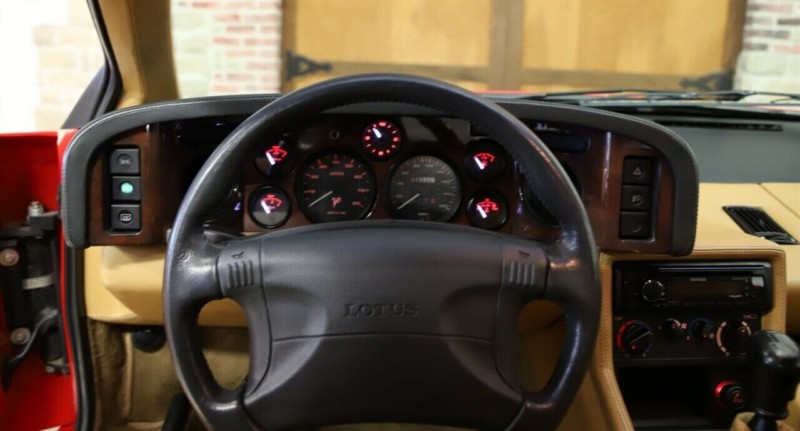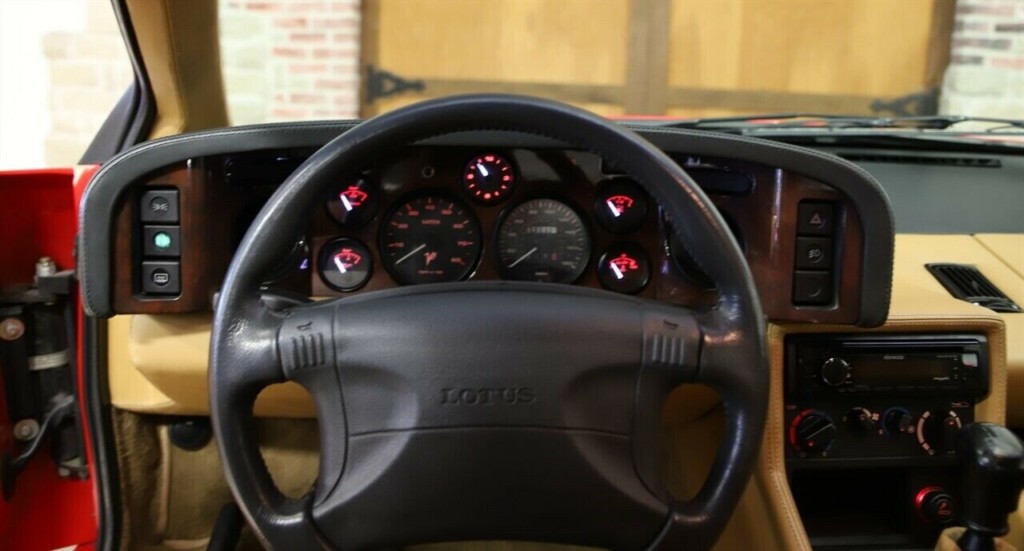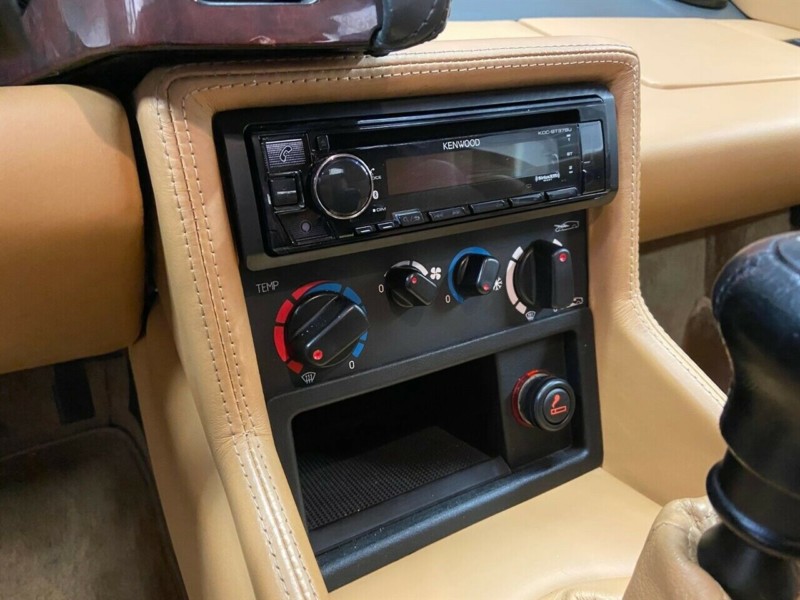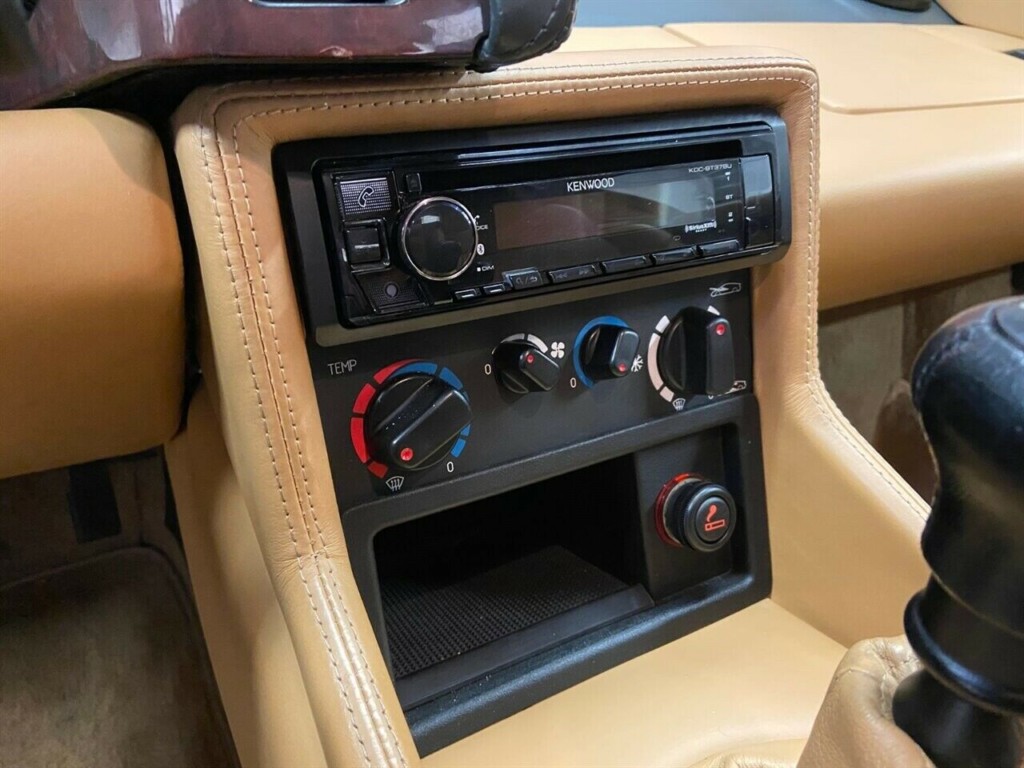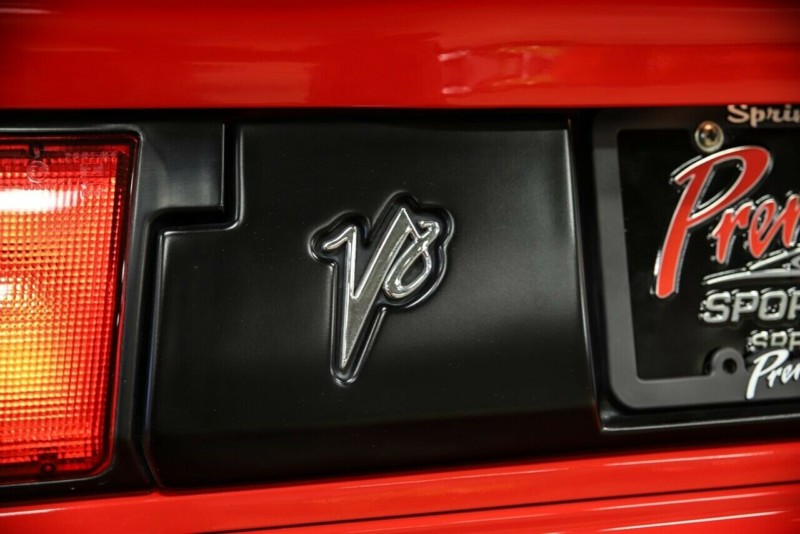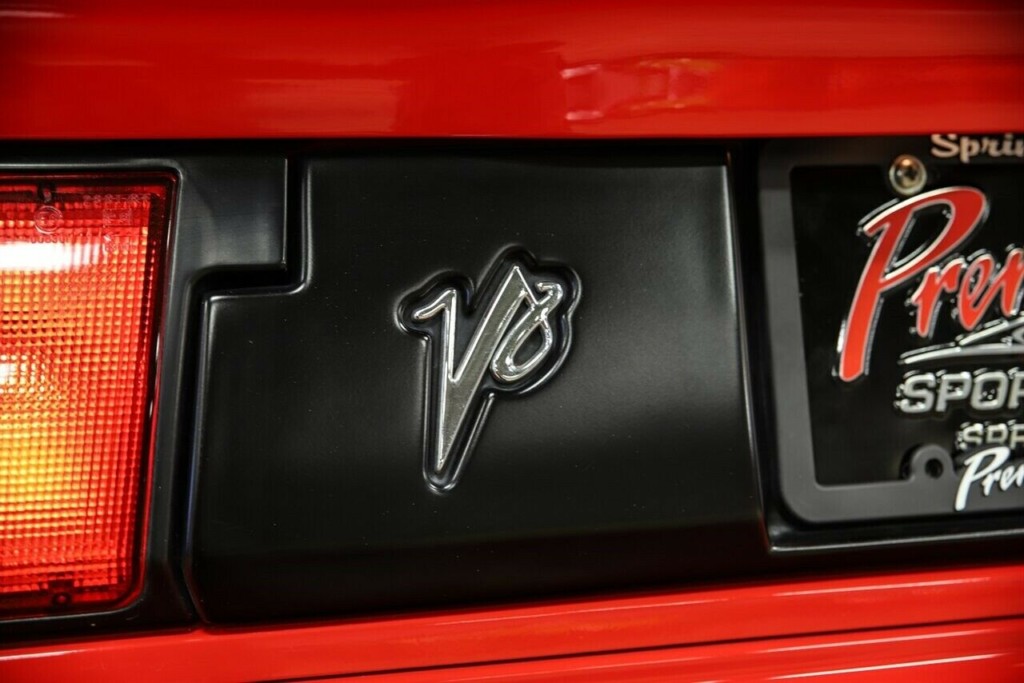 For more photos, please see seller's ad HERE.
To list your own car, contact us
HERE
.
*SAE rated from factory. May not reflect current output.
*Performance numbers pulled from either the factory brochure or reputable automotive road tests.
*Base price when new does not reflect original MSRP of this particular car, nor does it reflect what the original owner paid for it.
*Advertised price at time of posting. Sellers can raise or lower prices on their original ad at any time. Click on the original ad to view current price/availability.
Mileage Disclaimer: NOC has not confirmed if the mileage stated by the seller is true and accurate. It is up to the buyer to verify these claims. Vehicle history reports, service records stating mileage, and even inspections of odometer tampering are recommended.
Share This Car With A Friend: