39,241 Original Miles
Manual Transmission
Twin Turbocharged 3.0L Inline 6
320 hp @ 5600 rpm*
315 lb/ft torque @ 4000 rpm*
Capable 0-60 MPH: 4.6 seconds
Top Speed: 181 MPH
*Base Price in 1997: $41,000
*Seller Asking:
$104,995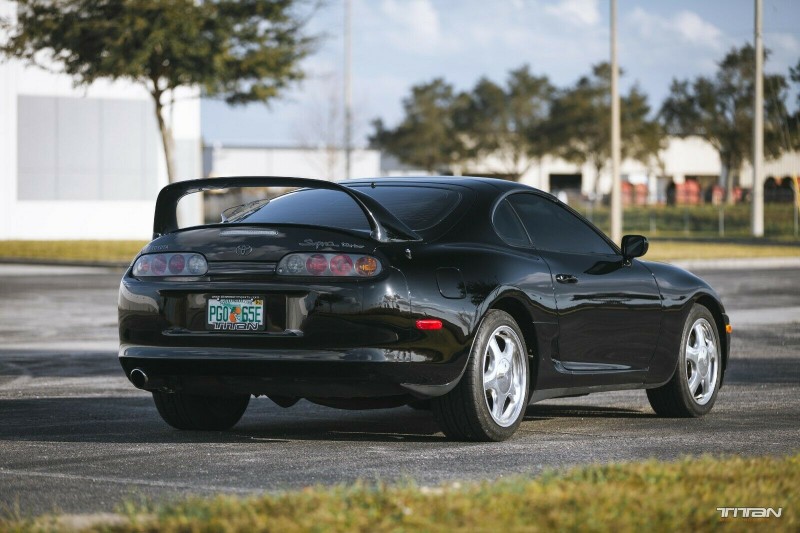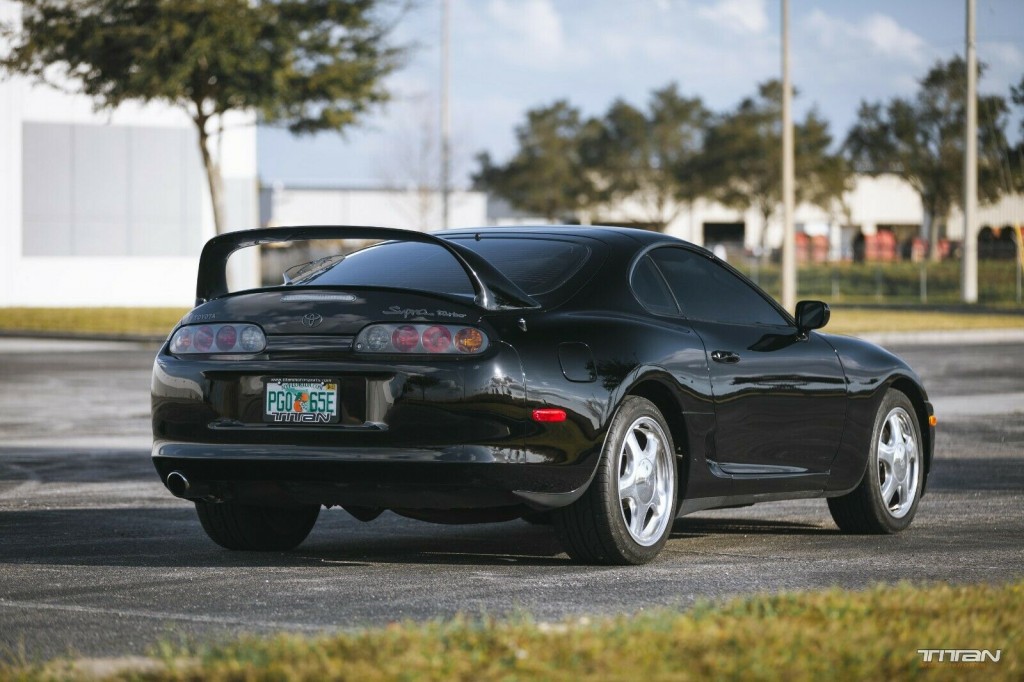 Fast Facts:
The Supra was supposed to have factory dual exit exhaust tips, but the engineers decided to save 30 lbs and go with a single outlet system instead
The hood, targa roof panel, and suspension are made out of aluminum
The fuel tank is plastic for weight savings. Roll bars, rear spoiler, and even the carpet fibers(!) were hollow. Misc. bolts throughout car featured hollowed-out heads – all in the name of saving weight
The 180 MPH speedometer exists for a reason: an early (unrestricted) test mule achieved this speed during development
The Supra's 2JZ engine is one of the strongest factory power plants to come out of Japan (and arguably the world). These engines reliably handle 700-900 horsepower on a stock bottom end – unheard of at the time. Enthusiasts claim to push 2,000 hp
Key Model Year Changes:
1997 featured additional frame strengthening and sound-deadening material over the previous year
First year of "Turbo" badging
Head and tail lights received the aggressive Graphite surround (previously chrome surround)
All models were sold as 15th Anniversary Limited Edition Models
There was no 6spd Manual 1996 model. It was axed due to lack of OBD2 certification. This almost marked the death of the Supra. However, 1997 saw the return of the 6spd, as well as a major price reduction of ~$10k from the previous years (due to lack of sales)
Seller Notes:
Factory black 6spd car
100% stock
Open to fair offers
Location: Orlando, Florida – View Seller's Ad

Disclaimer: New Old Cars LLC is not affiliated with or endorsed by Ebay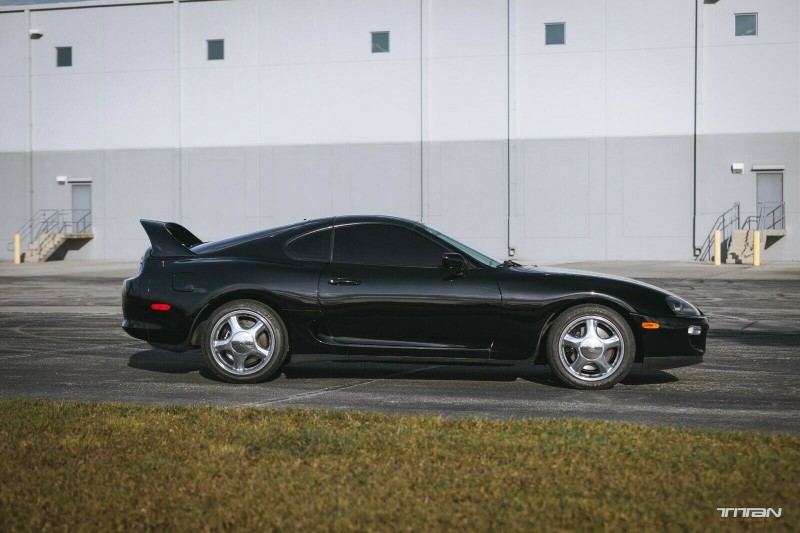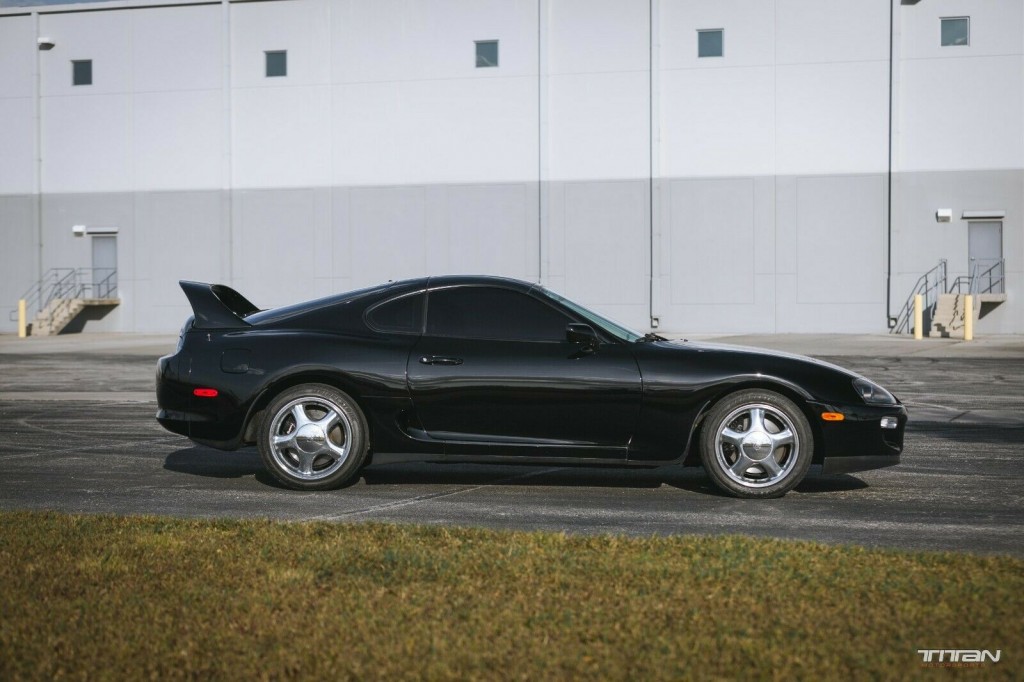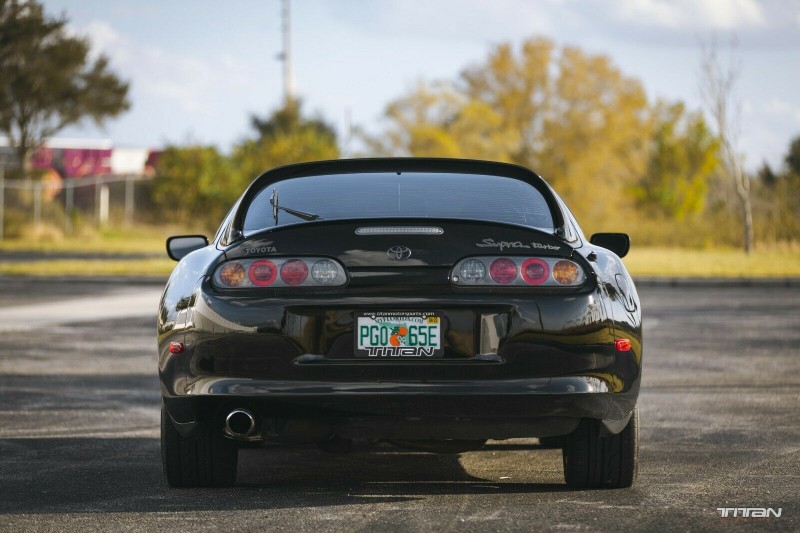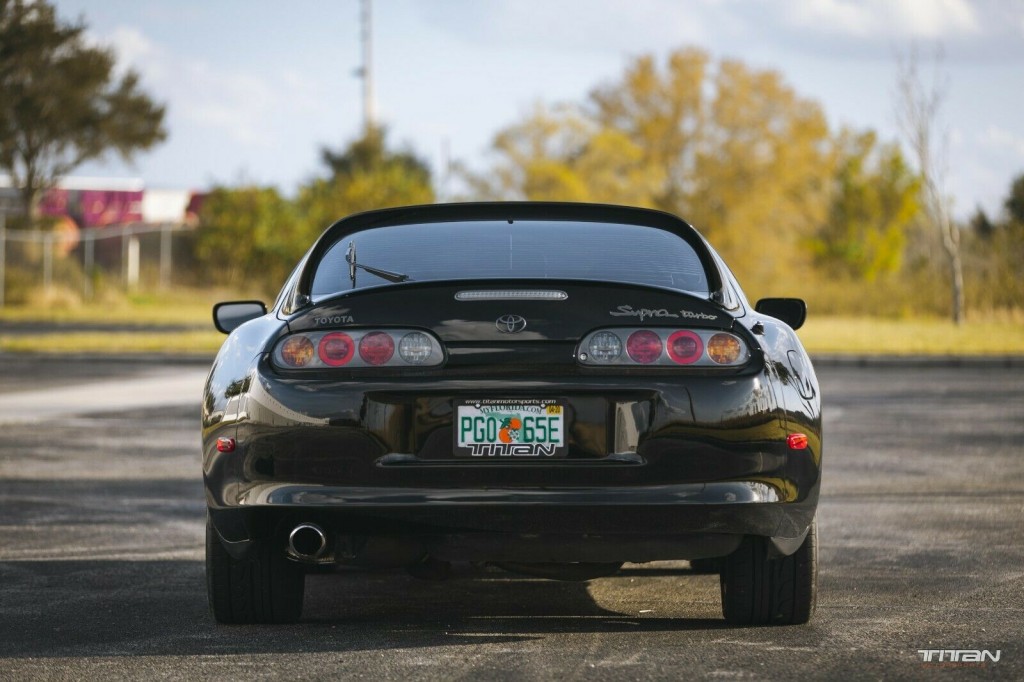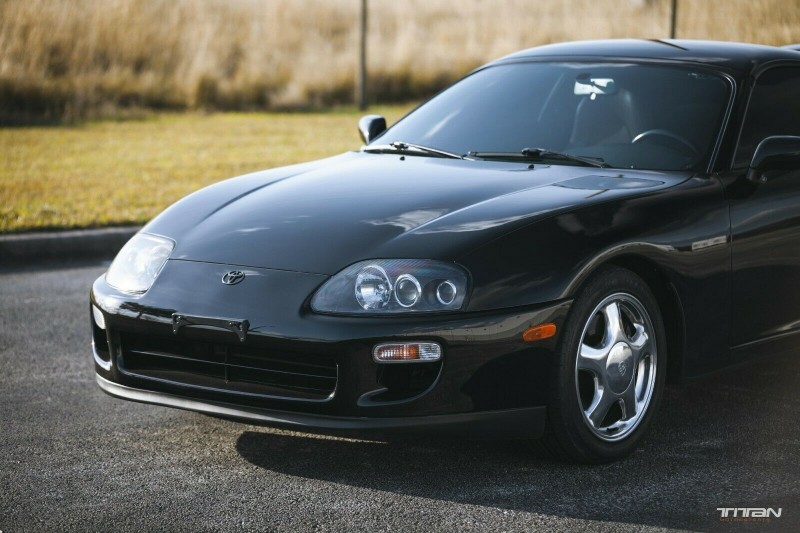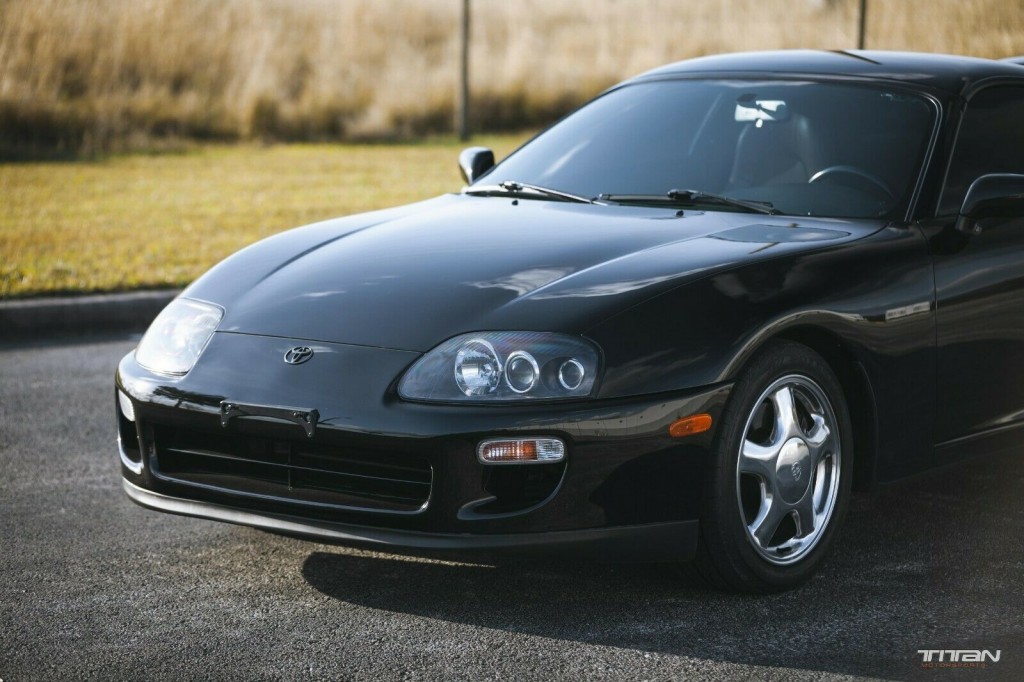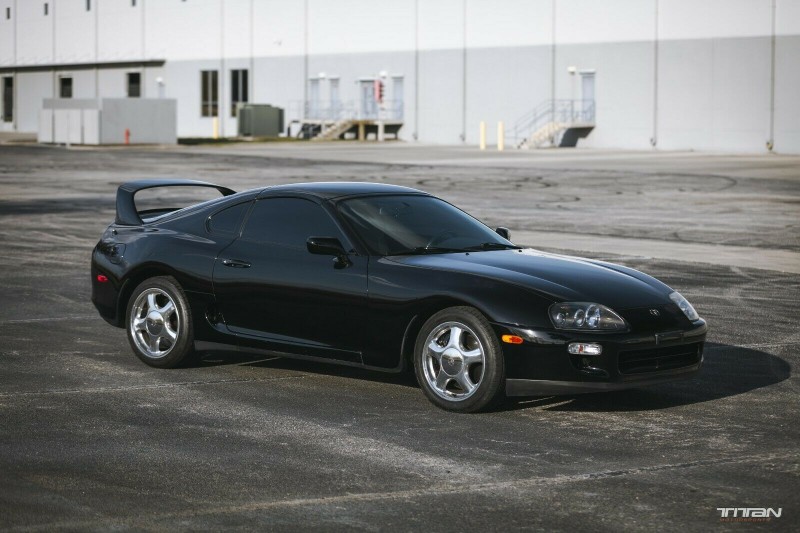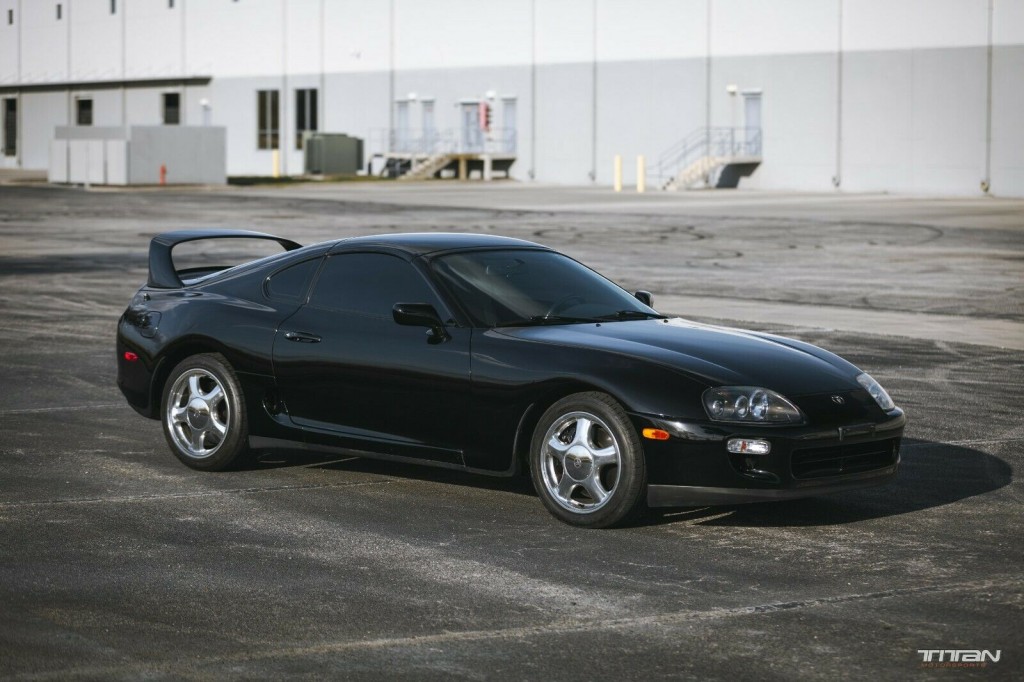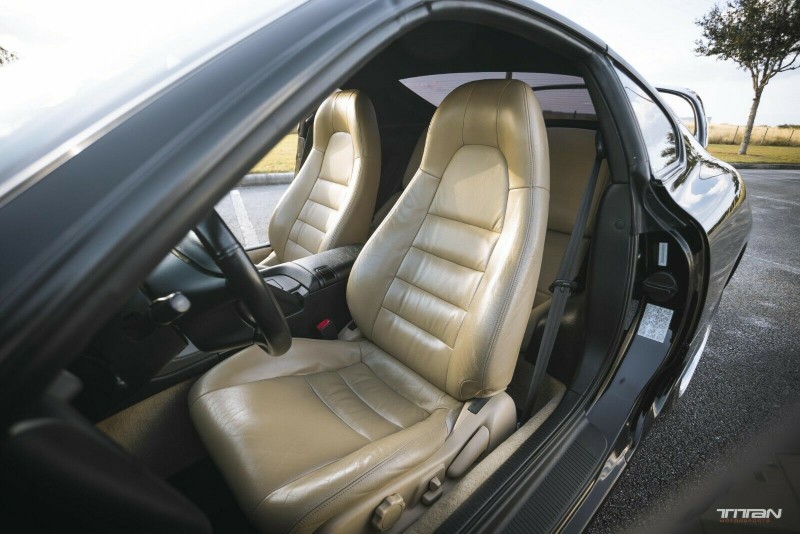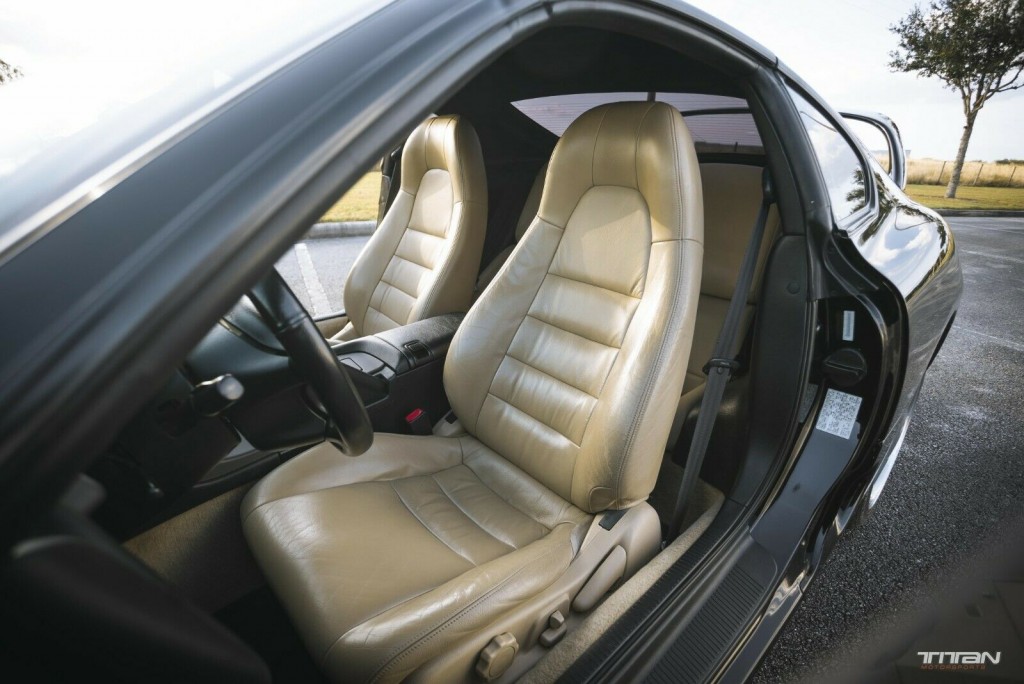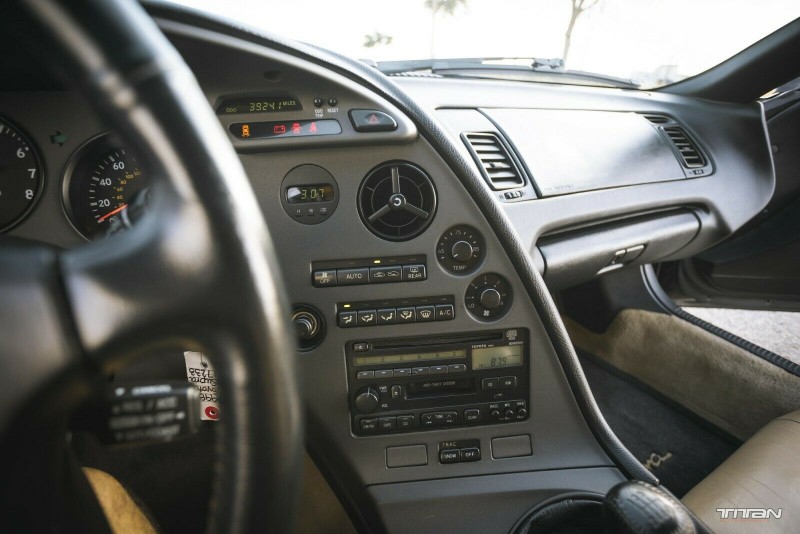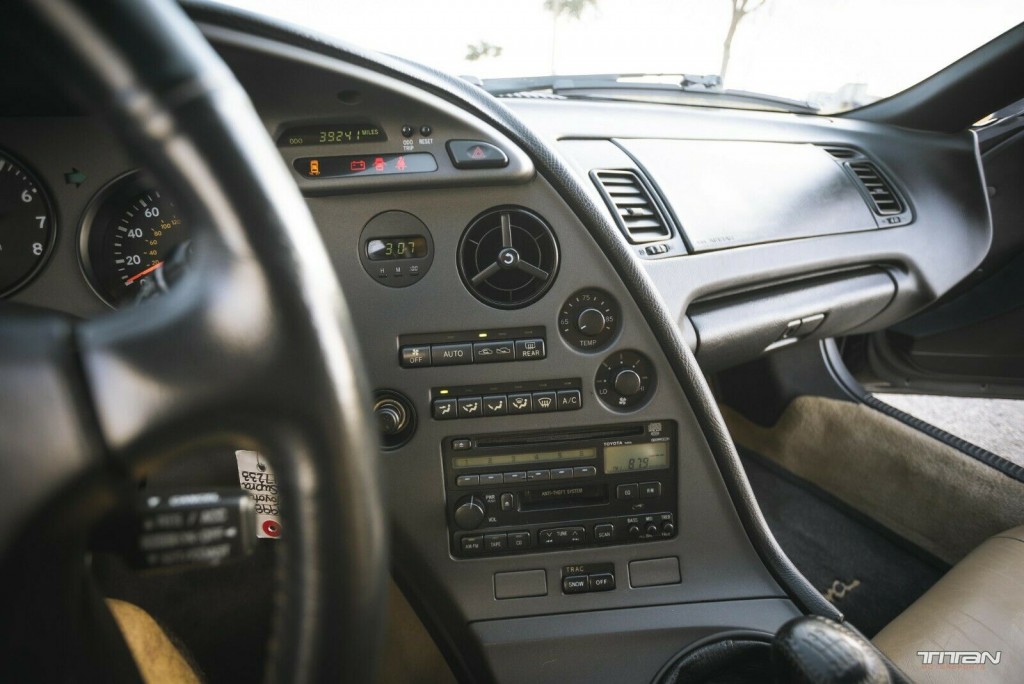 For more photos, please see seller's ad HERE.
To list your own car, contact us HERE.

*SAE rated from factory. May not reflect current output
*Performance numbers pulled from reputable automotive road tests
*Base price when new does not reflect original MSRP of this particular car, nor does it reflect what the original owner paid for it
*Advertised price at time of posting. Sellers can raise or lower prices on their original ad at any time. Click on the original ad to view current price/availability

Share This Car With A Friend:
– COMMENTS –