34,612 Original Miles
Manual Transmission
5.0L DOHC V8 (S62)
400 hp @ 6600 rpm*
395 lb/ft torque @ 3800 rpm*
Capable 0-60 MPH: 4.7 seconds
Top Speed: 155 MPH (L)
*Base Price in 2002: $69,900
Seller Asking:
$47,500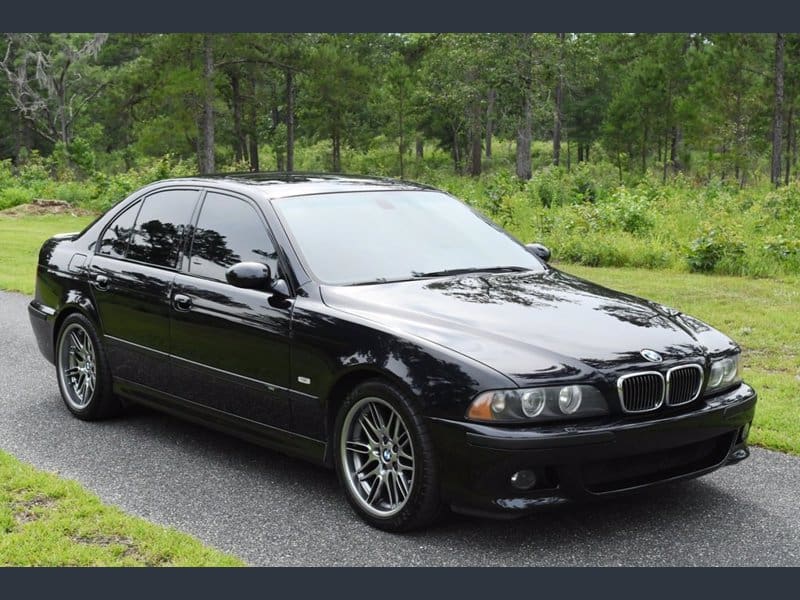 Fast Facts:
To say the E39 was an improvement over the E34 is an understatement. The E39's body alone was 82% stiffer, 20% more aerodynamic, and weighed exactly the same as the E34's body shell. It was also substantially safer in crash tests
Nearly the entire suspension is made of aluminum – the first for a volume production car
The E39 was the first M5 built alongside the regular 5 series at the Dingolfing plant (rather than at the BMW M plant in Garching). While this was cost effective and ensured high volume production, it meant the M5 would be limited in unique paint and trim options. It also meant the absence of any factory "special editions" throughout its entire production run
The E39's S62 V8 features a highly advanced Siemens MSS52 engine control unit. This computer was capable of operating all 8 of the M5's individual throttle bodies, in two different modes, without a throttle cable – and with M-car throttle response. Thanks to this new engine management, the E39 M5 was one of the first U.S production cars to feature drive-by-wire ITB's
The S62 features a sophisticated g-force sensitive oiling system (semi-dry sump) that can detect high lateral G forces and draw oil from different parts of the engine to prevent starvation. The initial problem was that, during development, oil was found to puddle up near the outer edge of the cylinder head anytime the M5 came near its max lateral G of 1.2. BMW countered this by installing two additional oil pumps, one linked to each head
When cornering forces exceed 0.9g, the oil pump on the appropriate side is activated, drawing any puddled oil from the cylinder head while the other pumps continue to draw oil from the rear of the pan
This semi-dry sump system was quite effective, but it came at a price – it required a large oil pan, and unfortunately, this meant there was no room for the new rack and pinion steering that debuted on the six cylinder 5 series models (a first for the 5 series). BMW engineers had to choose between the trick oiling system or a modern rack and pinion steering setup. Realizing they could make the old recirculating ball steering system perform acceptably for an M car, BMW chose to keep the g-force sensitive oiling system
While the S62 V8 is based off the 540i's M62 V8, BMW claims the engines are 95% different. For the S62, VANOS was added to all four camshafts (vs only two on the 540i), and as a safety net, a double roller timing chain replaced the M62's single-row chain. The more robust setup means the M5 is less prone to plastic timing chain guide failure than the 540i
Key Model Year Changes:
Automatic headlights are now standard
Radio on navigation-equipped cars updated from C43 to BM53
A trunk emergency release handle was added
Analog DSP replaced digital DSP for the CD changer
The following year (2003) saw rear side airbags and a split-folding rear seat as standard
(September 2002 build date and onward)
The biggest changes for the E39 M5 occurred on after September 2000 for all 2001 model cars. Most notable of these changes include a bigger navigation screen display, 3 spoke M sport steering wheel, halo angel-eye headlights, LED tail lights, and more
The M5 (all years) was the only E39 that could be optioned with an electric glass moonroof. All other E39 models could only be had with a sunroof. M5's came mostly fully equipped – there were only a few options available from the factory. Some of the standard equipment could be deleted, such as the rear spoiler and "shadowline" trim
Seller Notes:
One owner
Accident free Carfax
Factory radio (included) has been replaced with an after-market Pioneer navigation system with bluetooth and Apple CarPlay, along with a back-up camera
Carbon Black paint has been ceramic coated
Factory car cover
Original manuals in the original pouch
Location: Tallahassee, Florida – (more photos below)
Update: ad is no longer available (sold or expired)

 
NEVER MISS A CAR!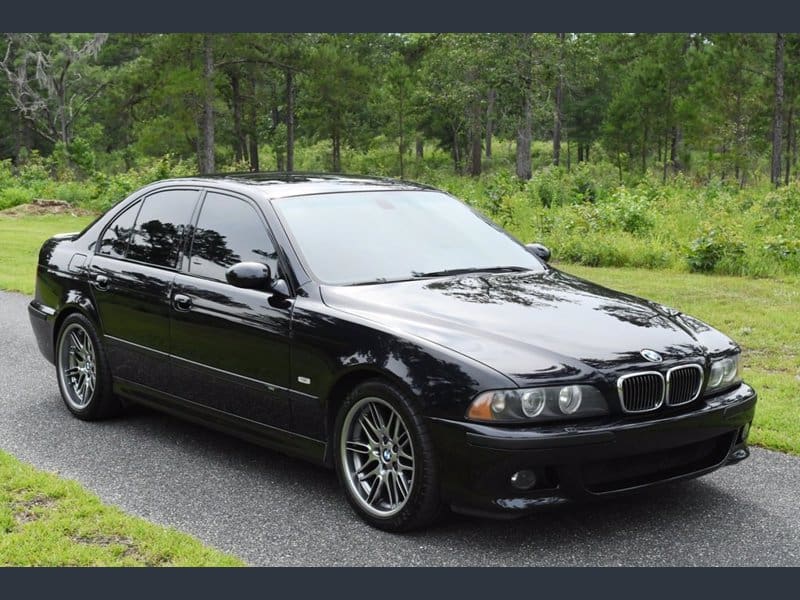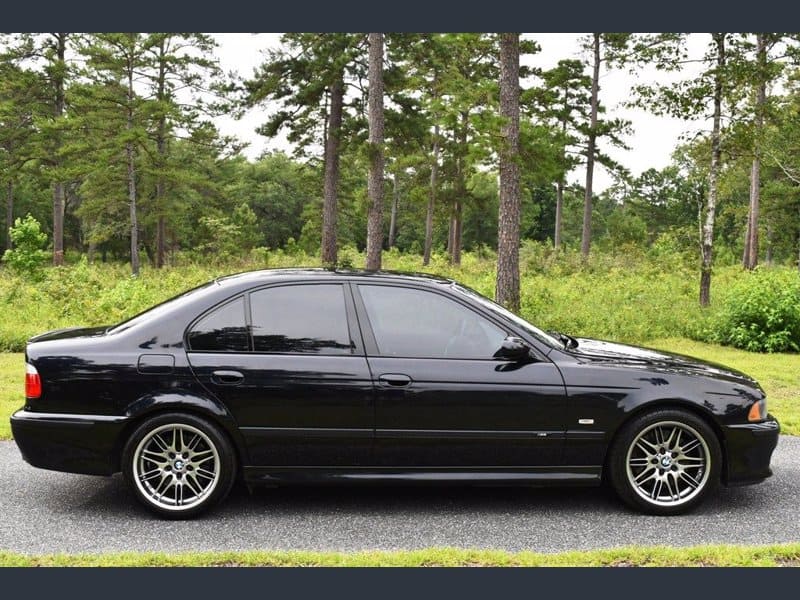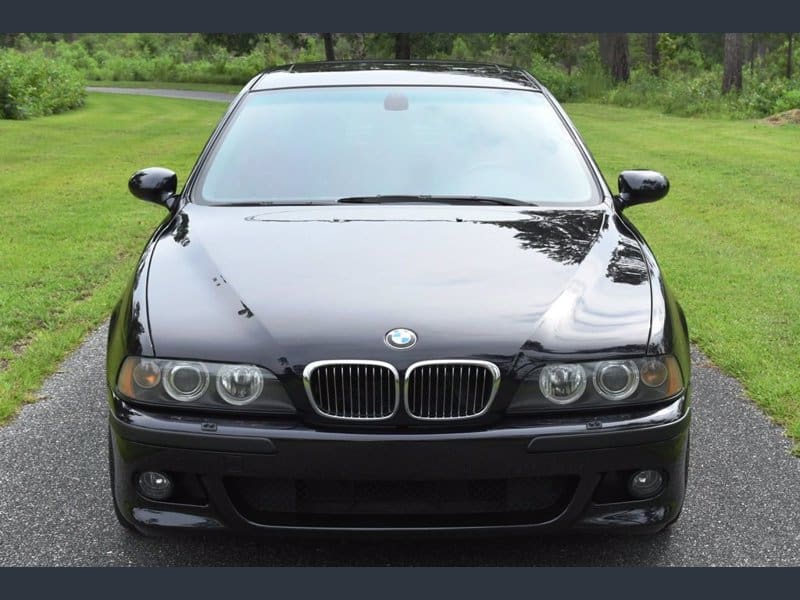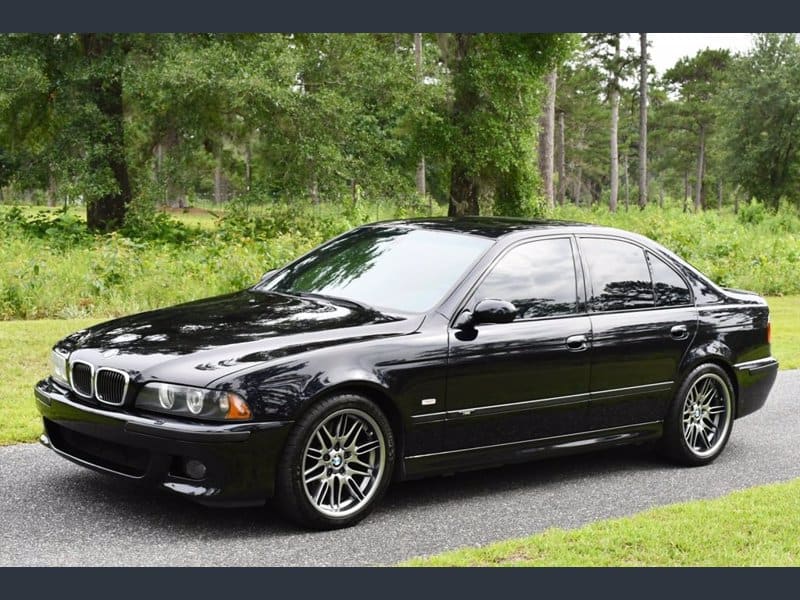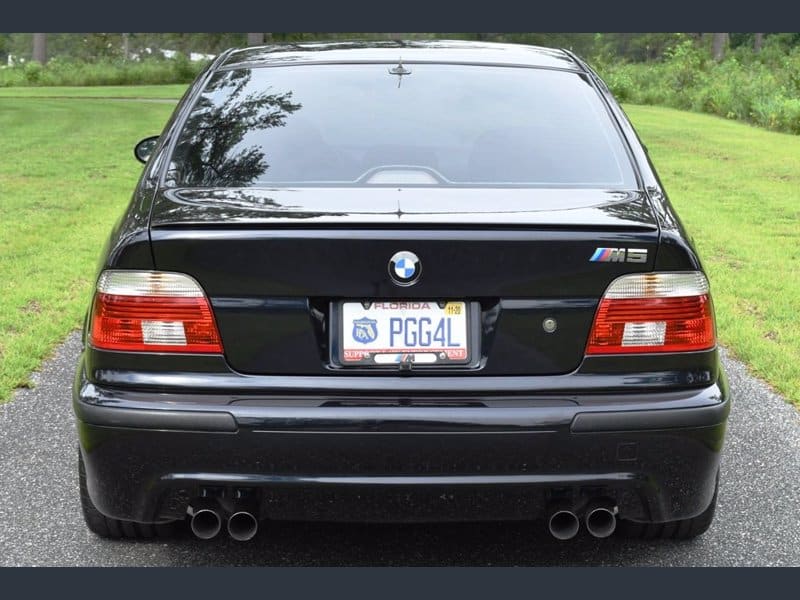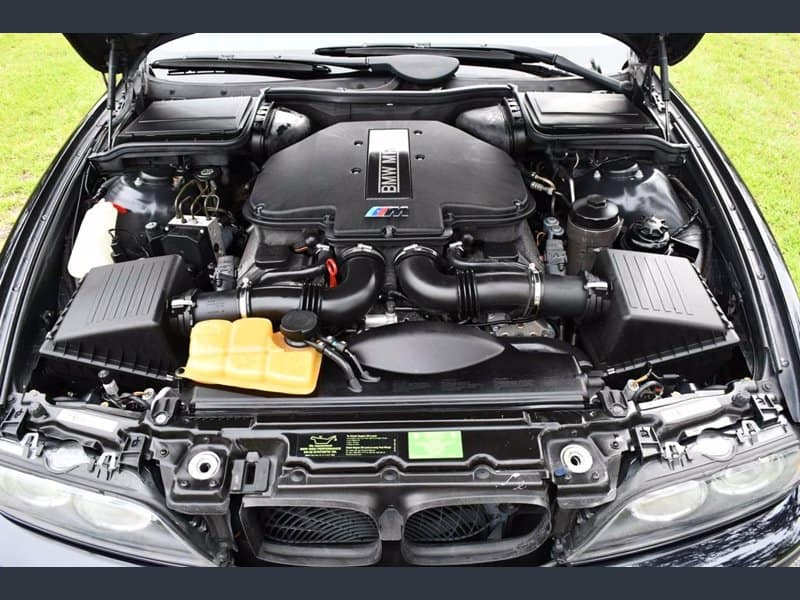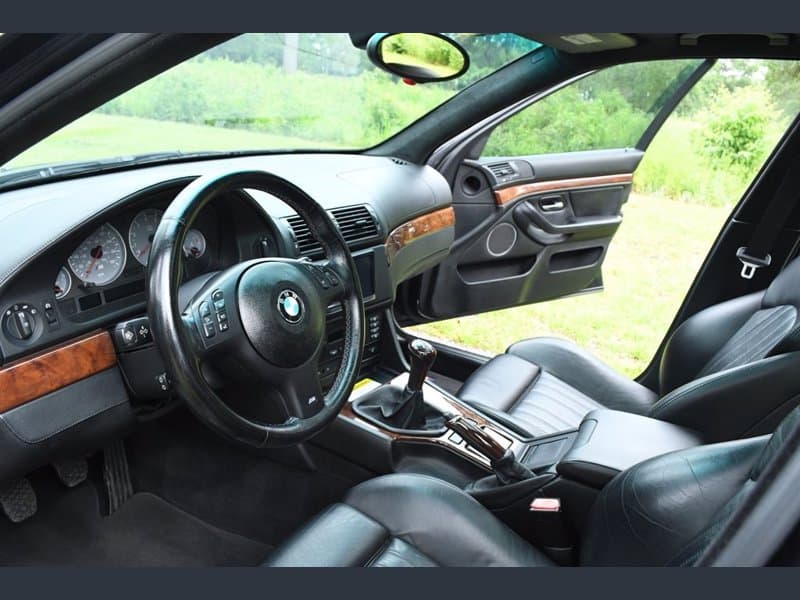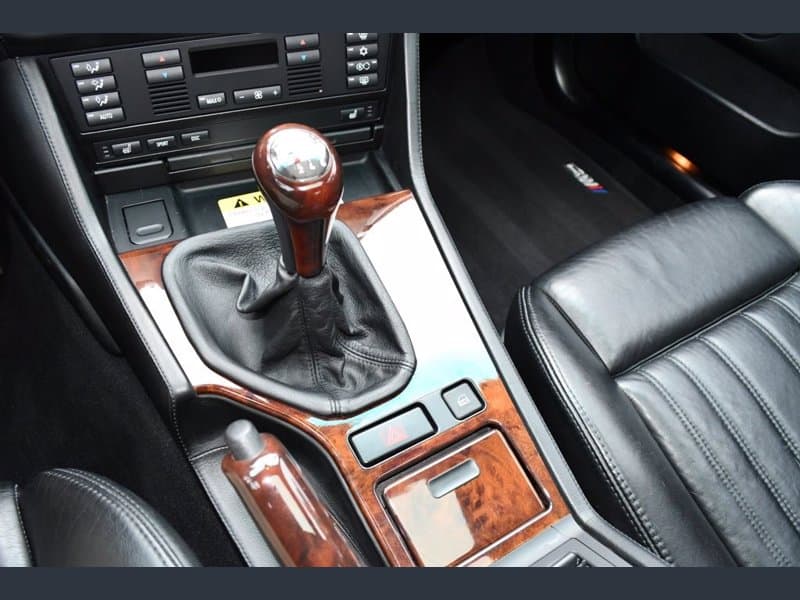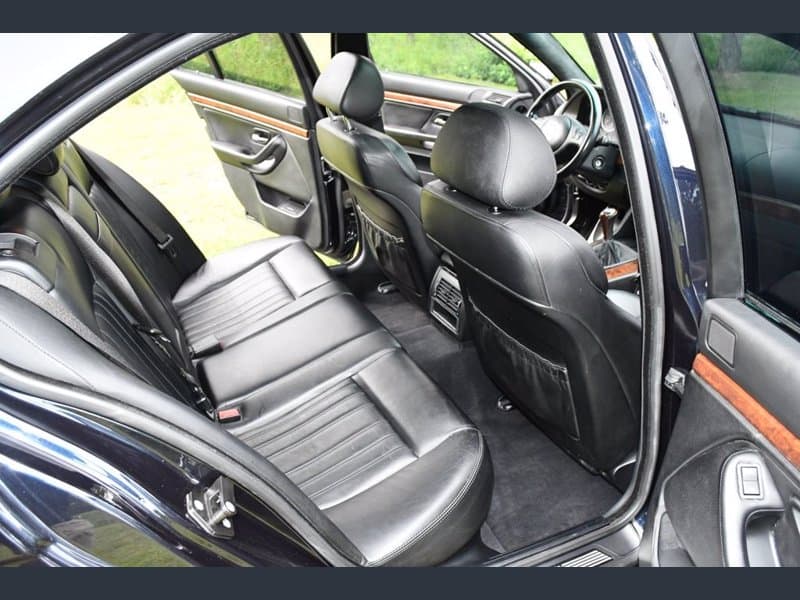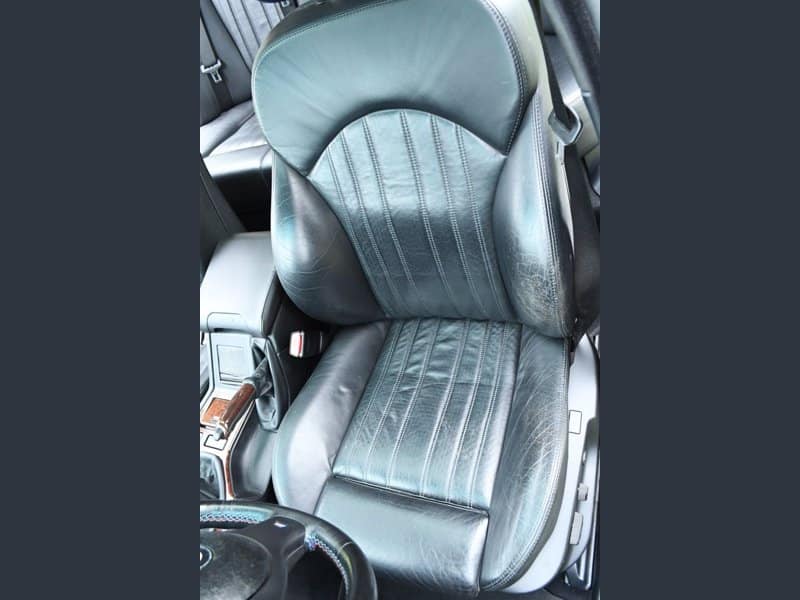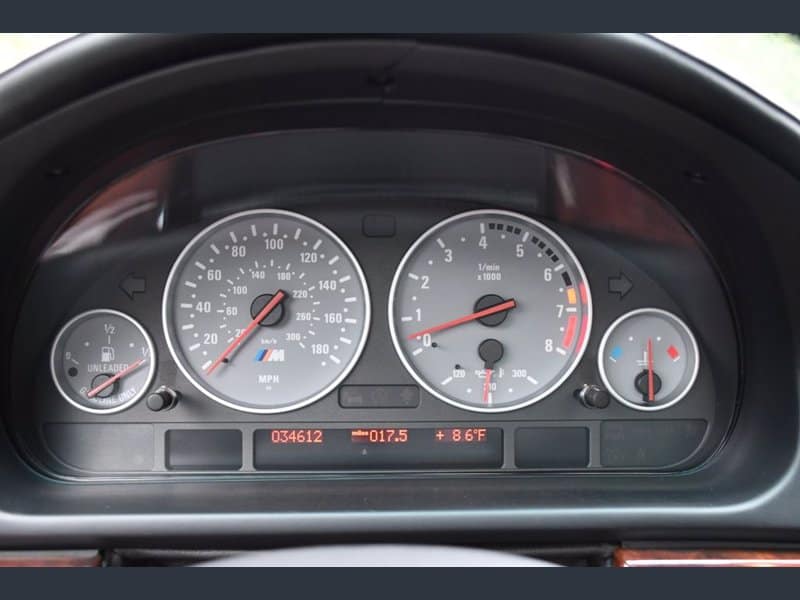 To list your own car, contact us
HERE
.
*SAE rated from factory. May not reflect current output.
*Performance numbers pulled from either the factory brochure or reputable automotive road tests.
*Base price when new does not reflect original MSRP of this particular car, nor does it reflect what the original owner paid for it.
*Advertised price at time of posting. Sellers can raise or lower prices on their original ad at any time. Click on the original ad to view current price/availability.
Mileage Disclaimer: NOC has not confirmed if the mileage stated by the seller is true and accurate. It is up to the buyer to verify these claims. Vehicle history reports, service records stating mileage, and even inspections of odometer tampering are recommended.
Share This Car With A Friend: