13,227 Original Miles
Automatic Transmission
6.0L V8
325 hp @ 5000 RPM*
370 lb/ft torque @ 4000 RPM*
Capable 0-60 MPH: 7 seconds
Top Speed: 101 MPH (L)
*Sticker Price in 2002: $44,905
*Seller Asking:
$22,500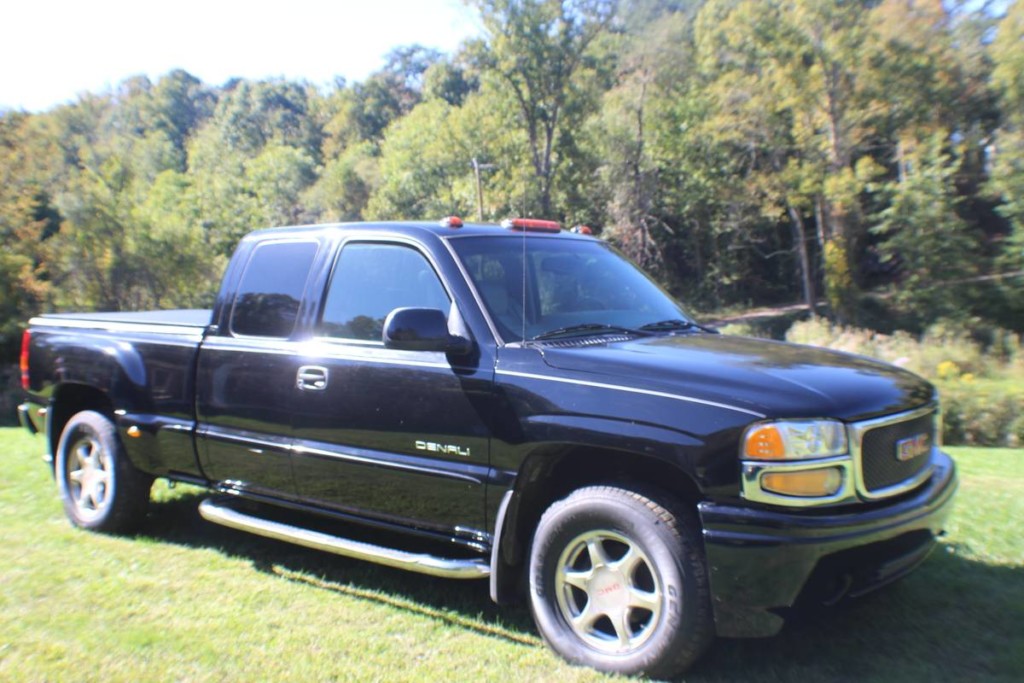 Fast Facts:
2002 marks the first year of the "Denali" designation. GMC wanted the Denali to be more than just a spruced up Sierra – it had to be mechanically superior as well
4 wheel steering (4WS) was made popular in the 90s by many Japanese sports cars, but it wasn't as effective at improving handling as many had hoped. What it did improve, however, was turning radius and maneuverability at low speeds – and this is what caught the attention of GM's truck division
Turning the rear wheels in the opposite direction of the front wheels would substantially improve the maneuverability of massive trucks in tight areas. Consequently, having the rear wheels turn the same direction as the front wheels at high speeds would significantly increase stability when towing a trailer on the highway (changing lanes abruptly, etc)
GM began working with Delphi Automotive Systems to develop its own 4WS (dubbed "Quadrasteer") using electric steering gear and computer-controlled operation. After much trial and error, the end product proved highly effective. The Denali's turning radius was cut by 10 feet to 37.4 feet (which is only a foot larger than a Honda Accord's radius)
Quadrasteer works by swinging the rear tires in varying degrees based on a driver-selected mode: either two-wheel steer, four-wheel steer, or four-wheel-steer tow. Under 7 mph (parking lot speeds), the rear wheels turn at their maximum (12 degrees) in the opposite direction of the front wheels. The degree is gradually reduced as speeds increase. Once the truck passes 40 mph, the wheels turn with the fronts at a max of 5 degrees
While buyers and period road testers loved it, Quadrasteer came with a few drawbacks. For one, Quadrasteer cost buyers 10% of the Denali's price tag ($4,495 option package)
In addition, Quadrasteer adds 350 lbs to the total weight of the truck – and this is after GM replaced the steel fenders with plastic units. Also, to provide enough room for the rear wheels to steer, the rear track has to be widened by five inches, and the fenders have to be bulged out. This added substantial cost and complexity on the assembly line
None of this would bother GM if the demand was there. However, only 16,500 buyers between '02 and '05 opted for Quadrasteer (merely a scratch when considering the overall volume of trucks GM sells annually). The majority of truck buyers don't even tow with their trucks. Because so few people asked for it, most dealer salesmen were primed enough to fully explain the system to uninformed buyers (according to an analyst)
Add to the fact that Delphi couldn't sell the technology to other carmakers, which would lower costs (GM had exclusivity rights to the technology), and you can see why Quadrasteer disappeared after 2005
Key Model Year Changes:
First year of Quadrasteer
First year of the "Denali" name (in 2001, it was known simply as "C3")
First year of the available "Professional Package": unique interior storage features (including a refrigerated console compartment(!) and room for hanging files) plus unique exterior trim
The following year (2003) saw some styling updates. Redesigned dashboard and seats. New premium Bose audio/XM satellite radio option, as well as rear-seat DVD entertainment for Crew Cabs
2004 saw a new crew cab added to the Sierra line (shorter bed)
2005 is the final year of Quadrasteer. Horsepower increases to 345hp
Seller Notes:
13k original miles
Quadra-steer 4-wheel steering option
Sticker price was $45k in 2002. Still have window sticker
Fully loaded
6.0 V8
Tonneau bed cover
Location: Asheville, Tennessee – (more photos below)
Update: ad is no longer available (sold or expired)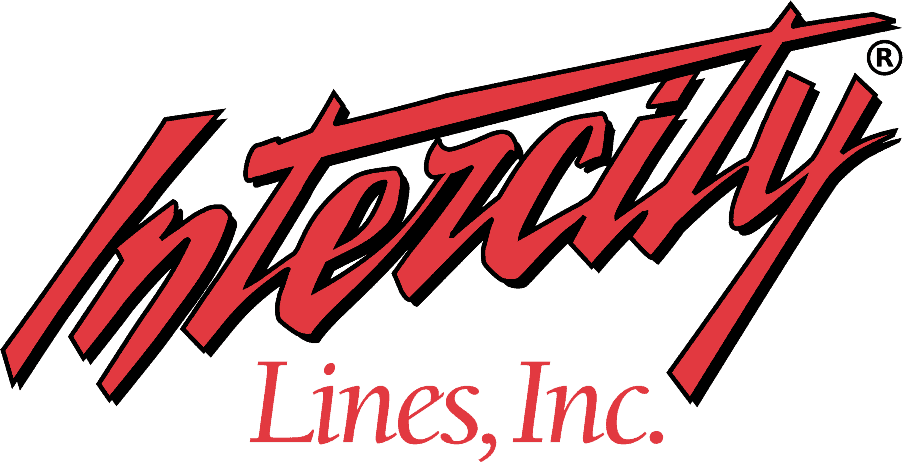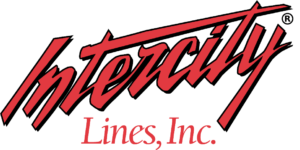 – Click for shipping quote –
NEVER MISS A CAR!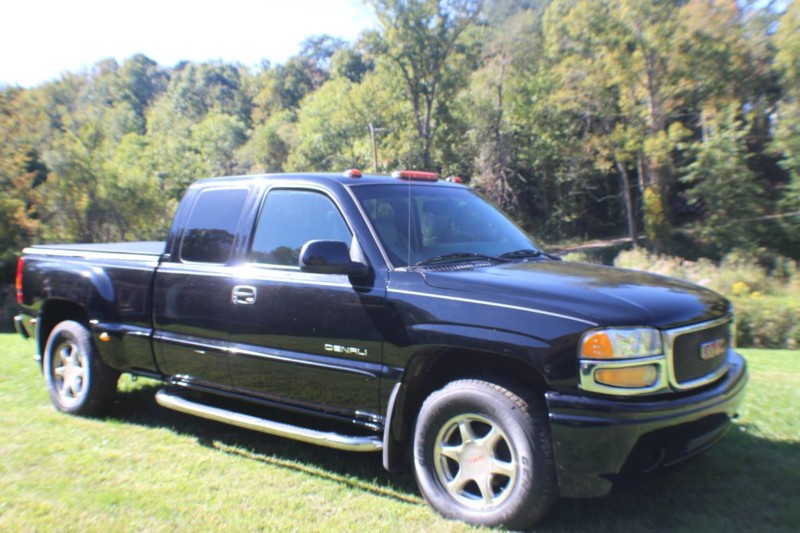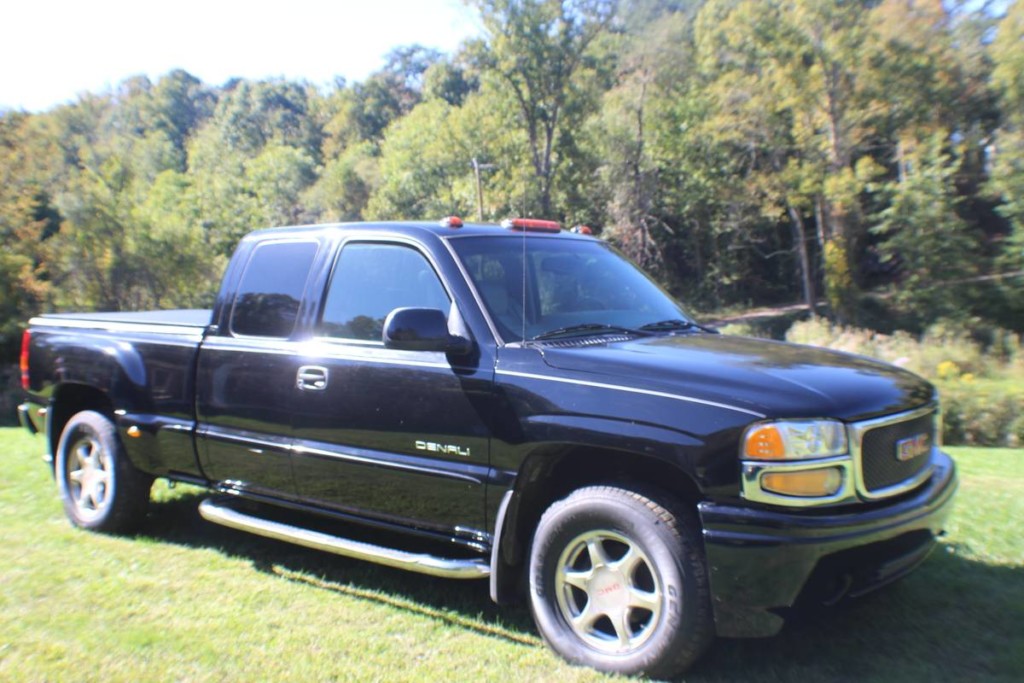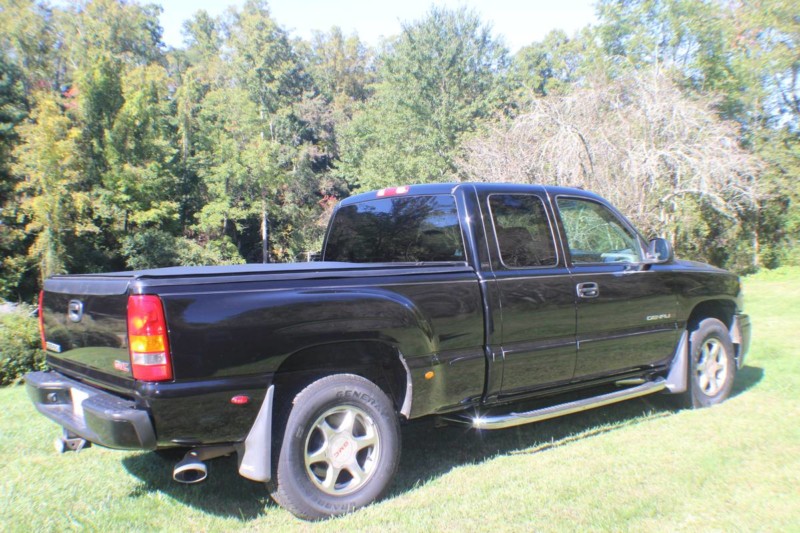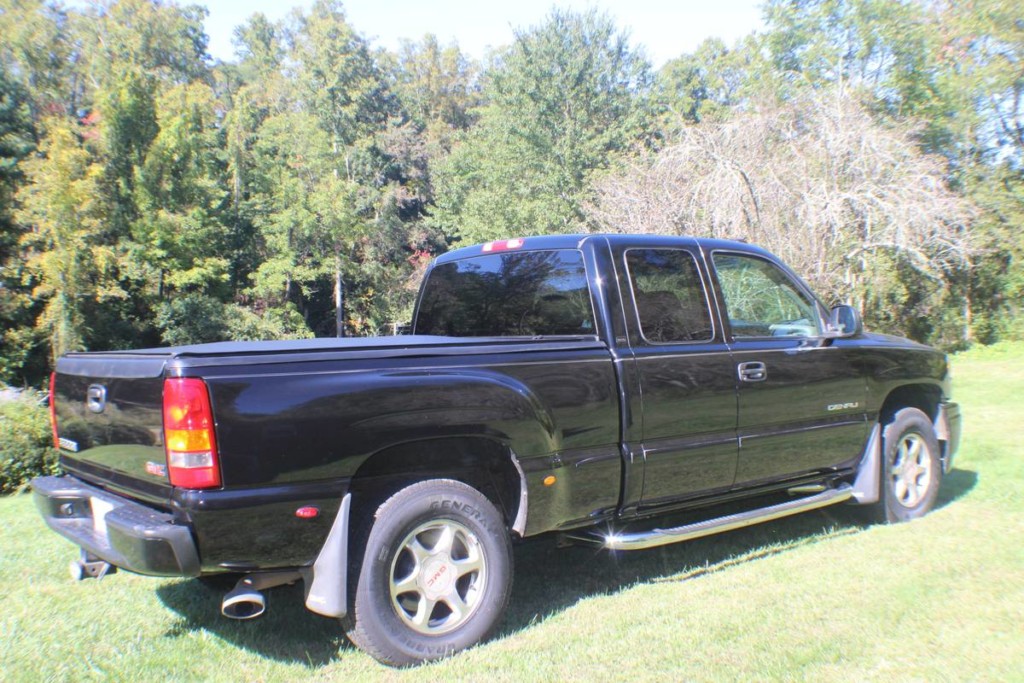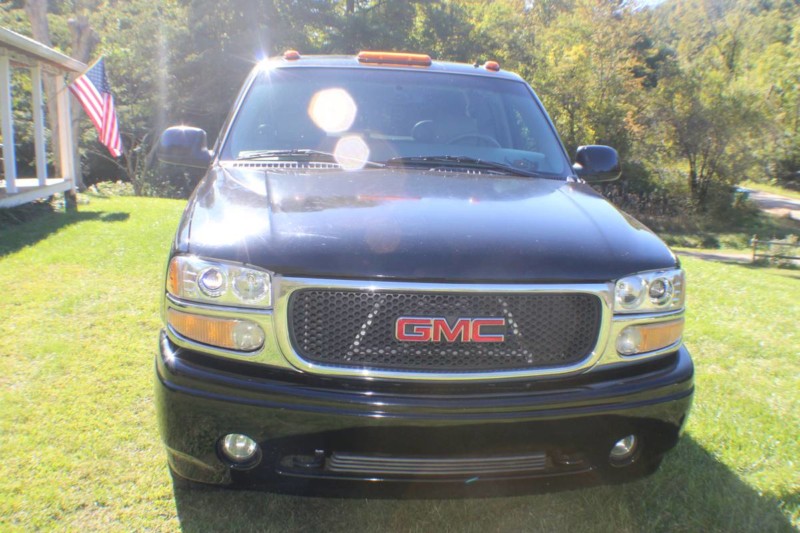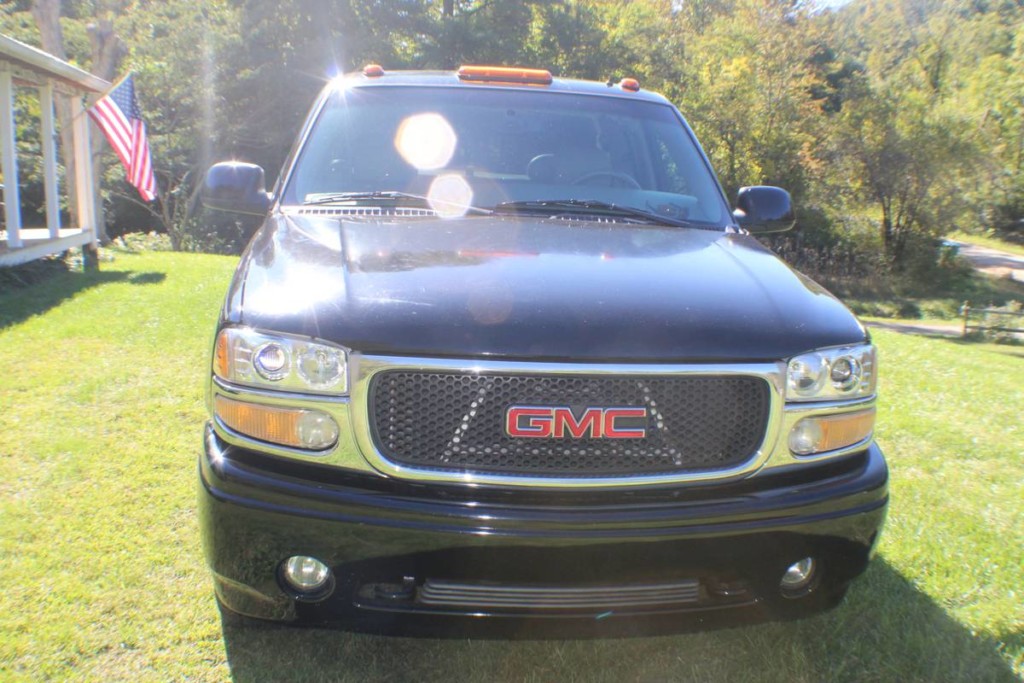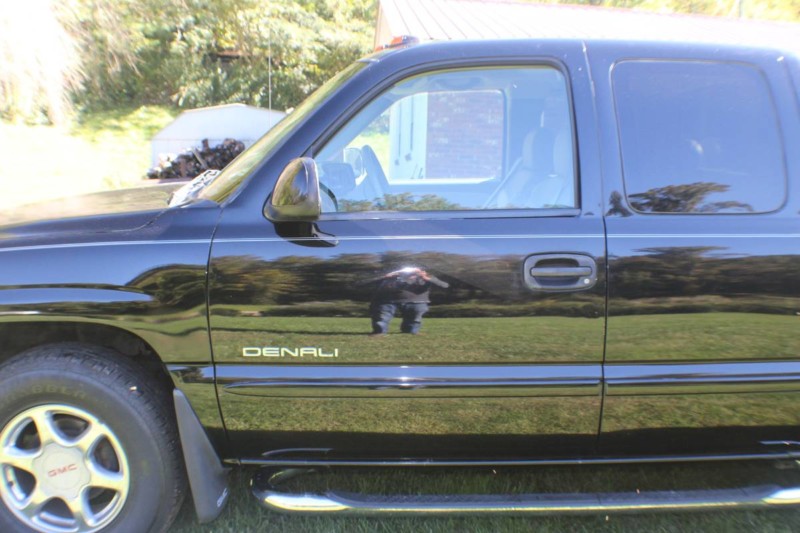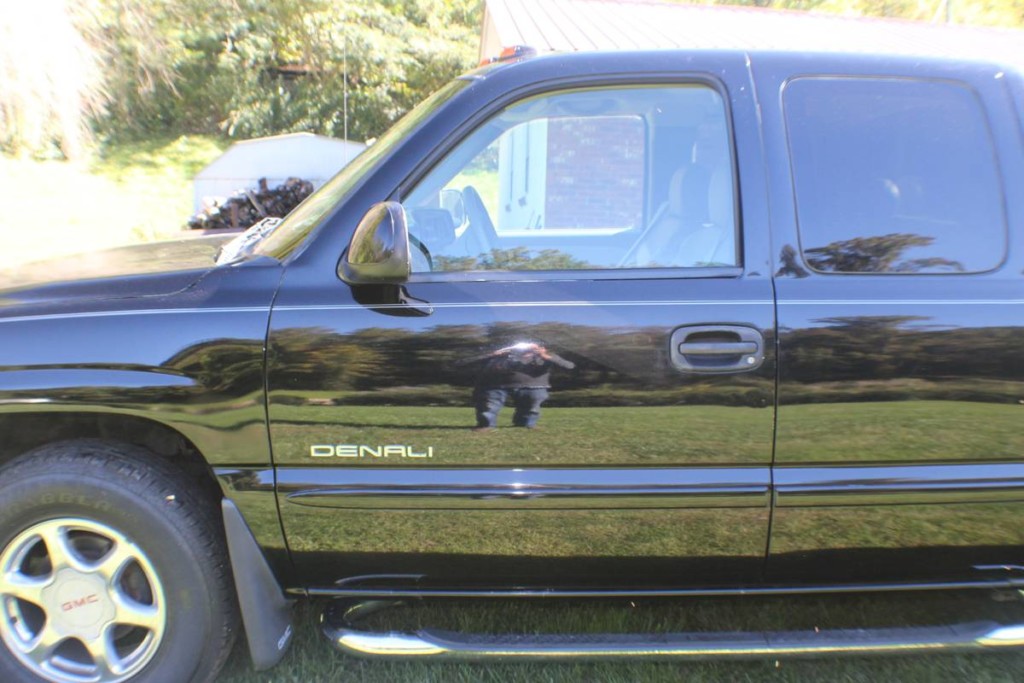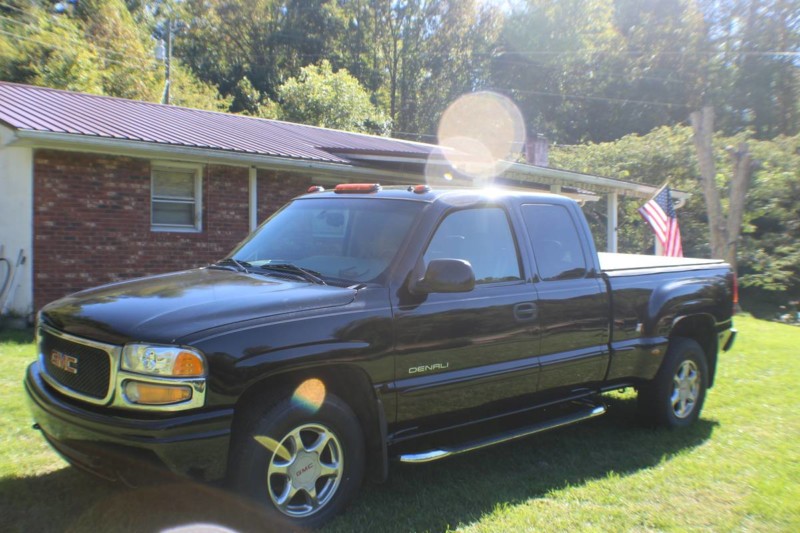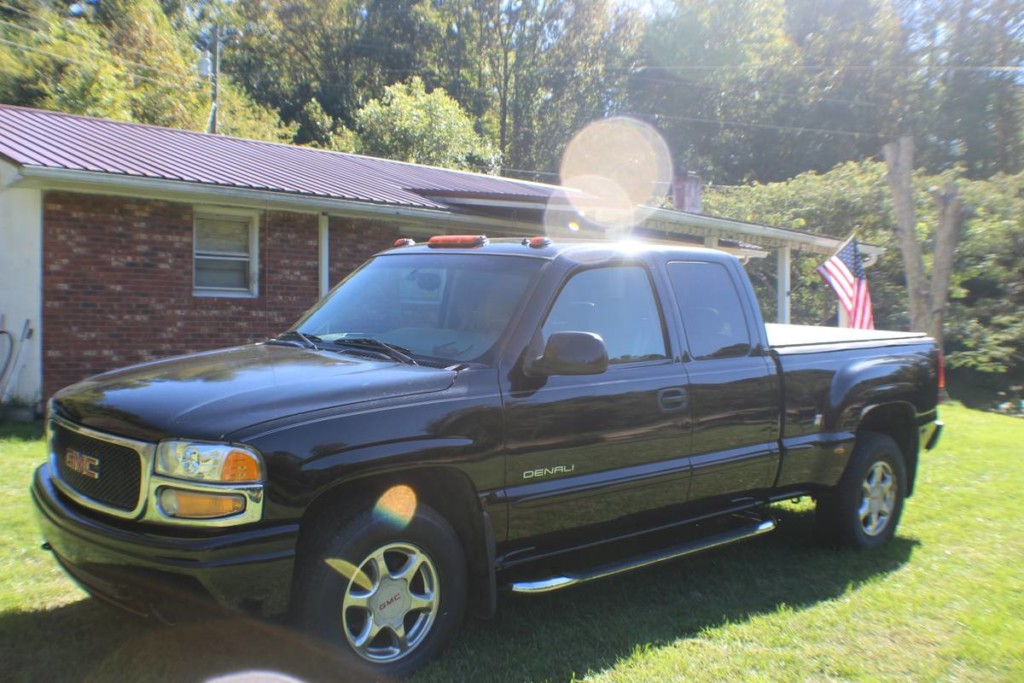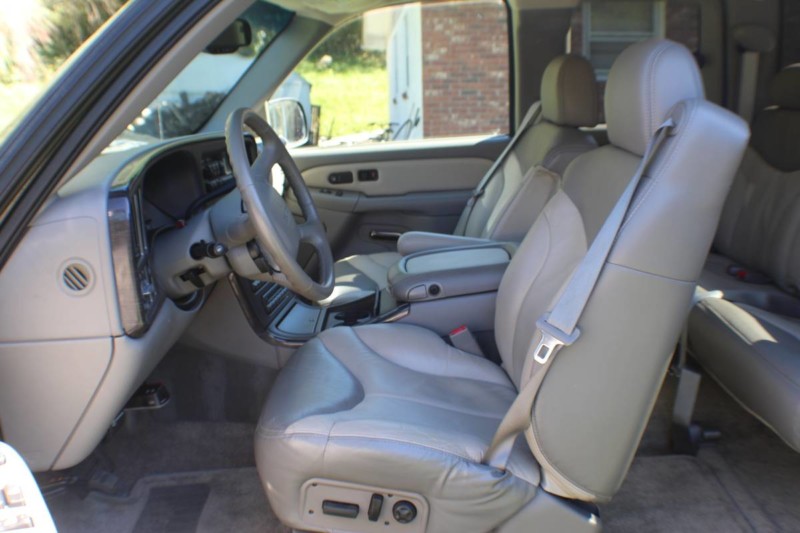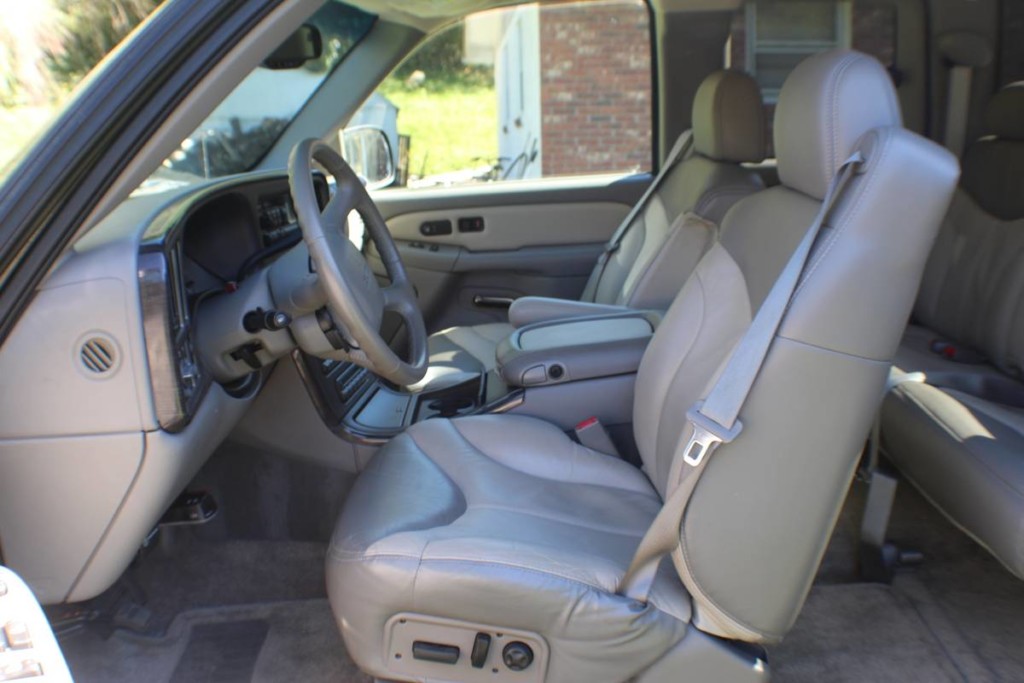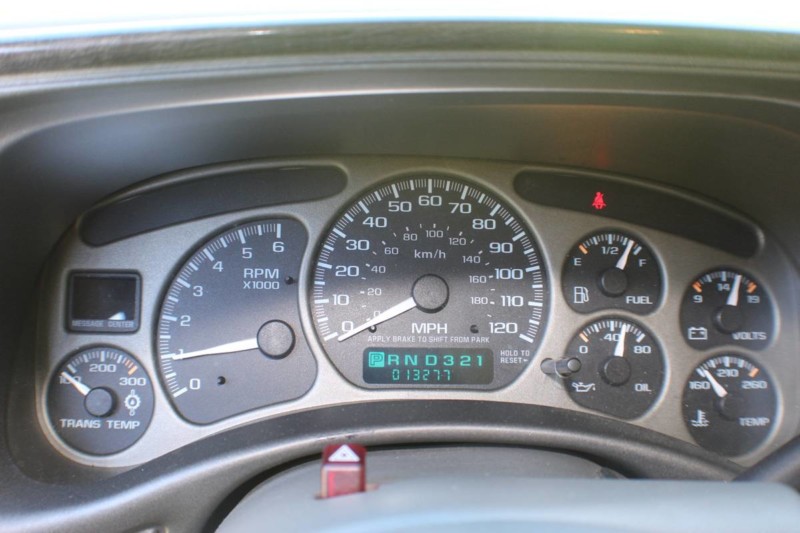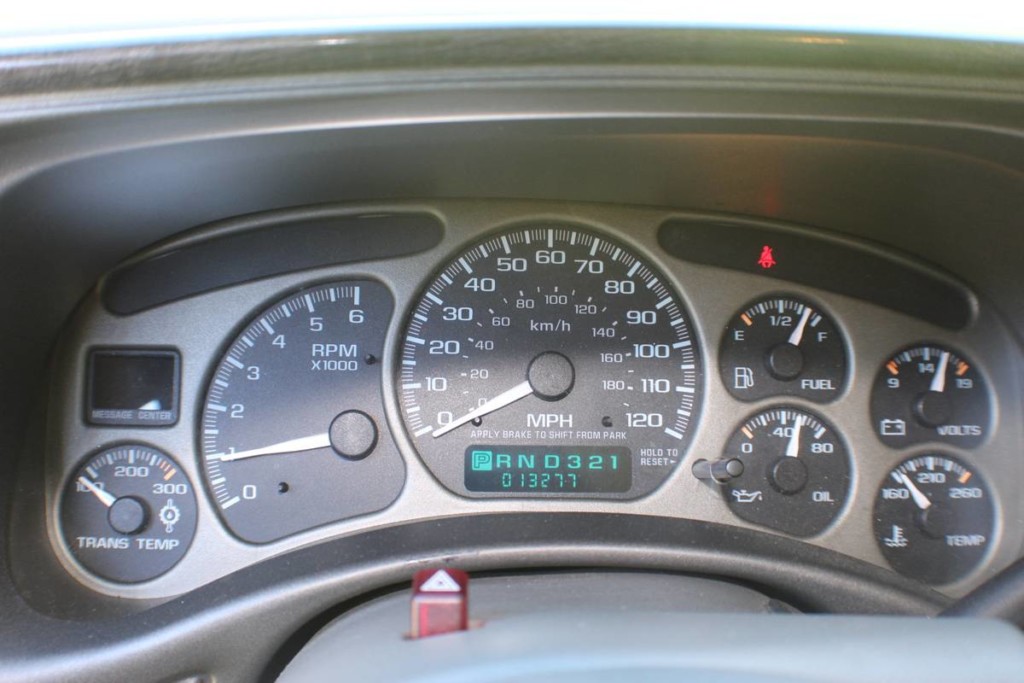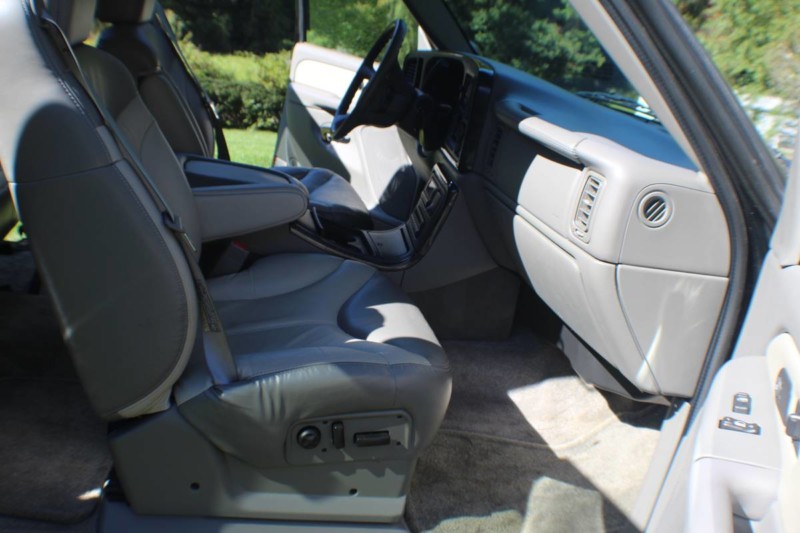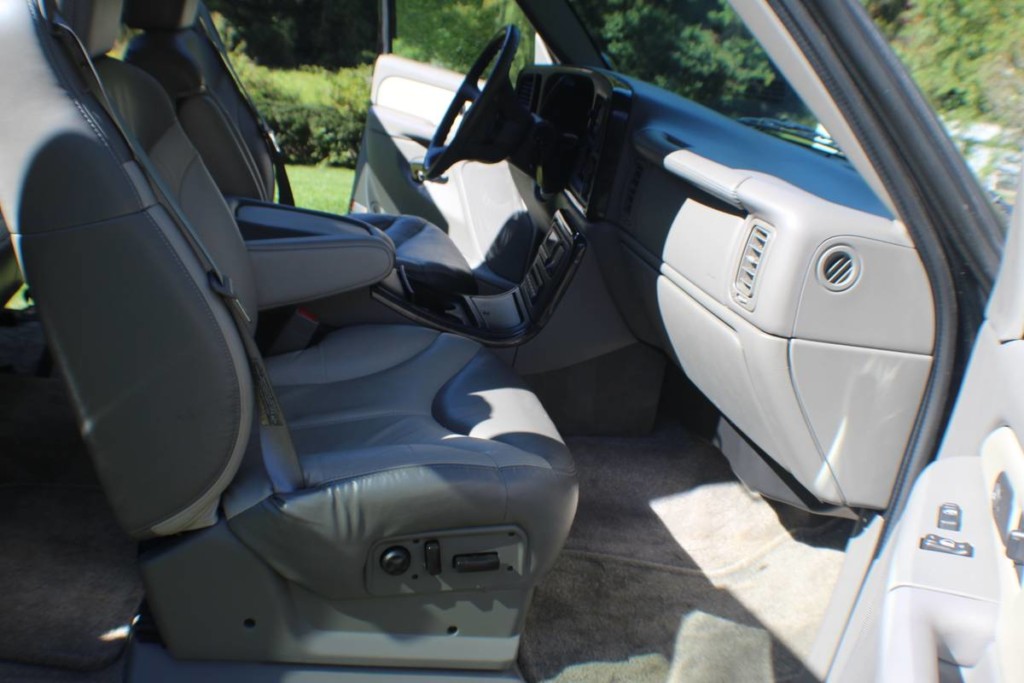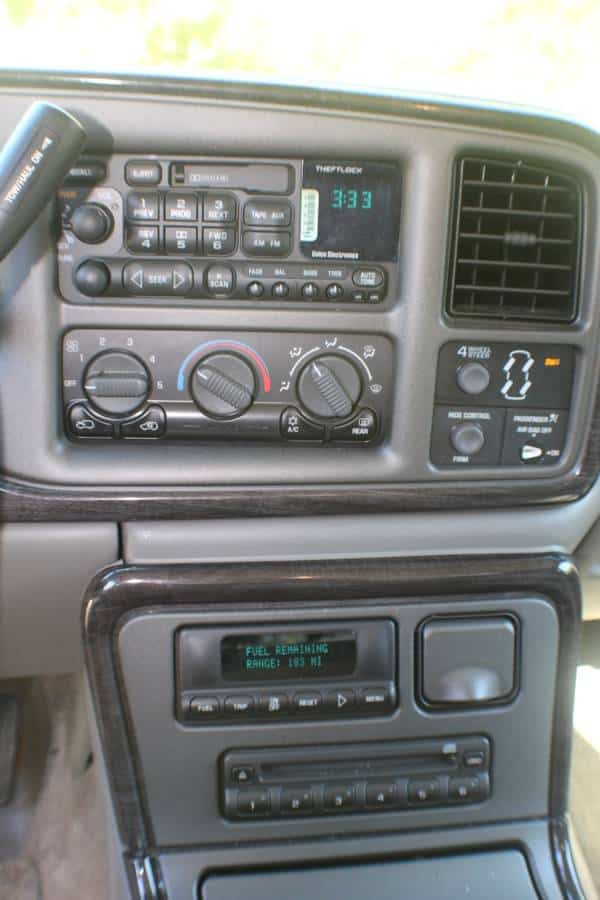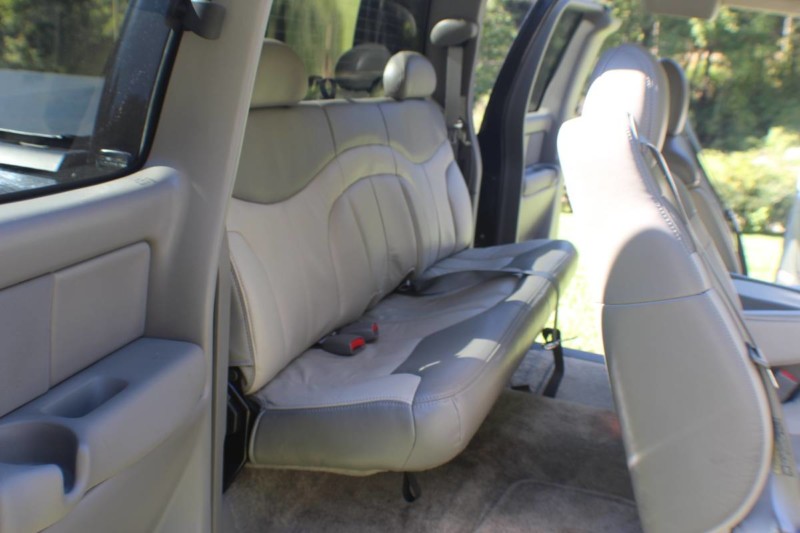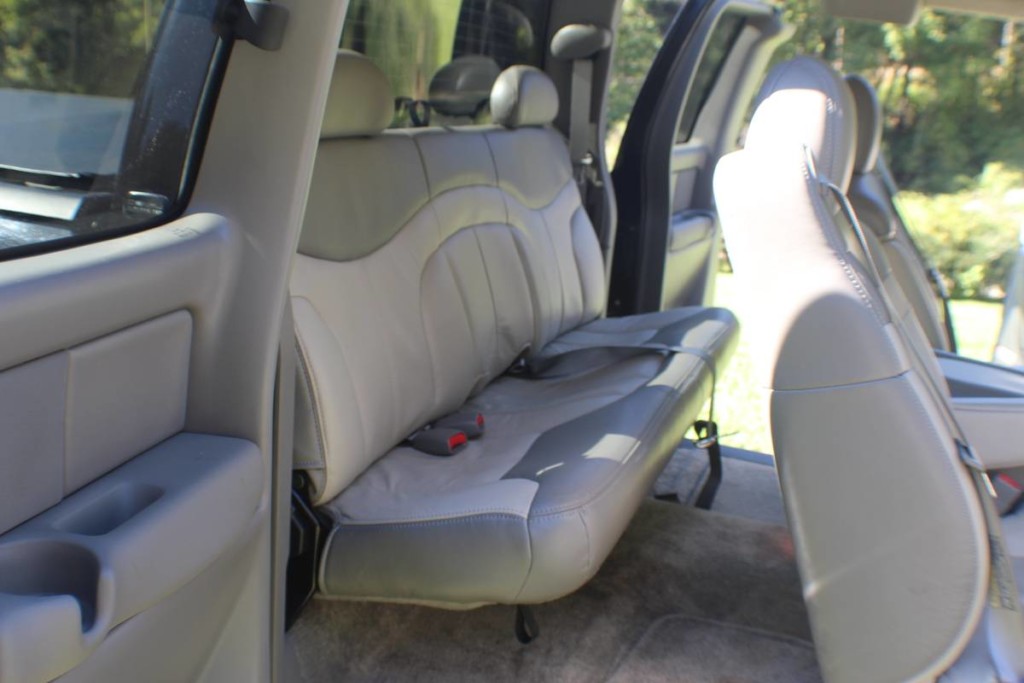 To list your own car, contact us
HERE
.
*SAE rated from factory. May not reflect current output.
*Performance numbers pulled from either the factory brochure or reputable automotive road tests.
*Base price when new does not reflect original MSRP of this particular car, nor does it reflect what the original owner paid for it.
*Advertised price at time of posting. Sellers can raise or lower prices on their original ad at any time. Click on the original ad to view current price/availability.
Mileage Disclaimer: NOC has not confirmed if the mileage stated by the seller is true and accurate. It is up to the buyer to verify these claims. Vehicle history reports, service records stating mileage, and even inspections of odometer tampering are recommended.
Share This Car With A Friend: