3,745 Original Miles
Manual Transmission
2.0L Inline 4
240 hp @ 8300 RPM*
153 lb/ft torque @ 7500 RPM*
Capable 0-60 MPH: 5.8 seconds
Top Speed: 155 MPH
*Base Price in 2002: $32,400
*Seller Asking:
$39,900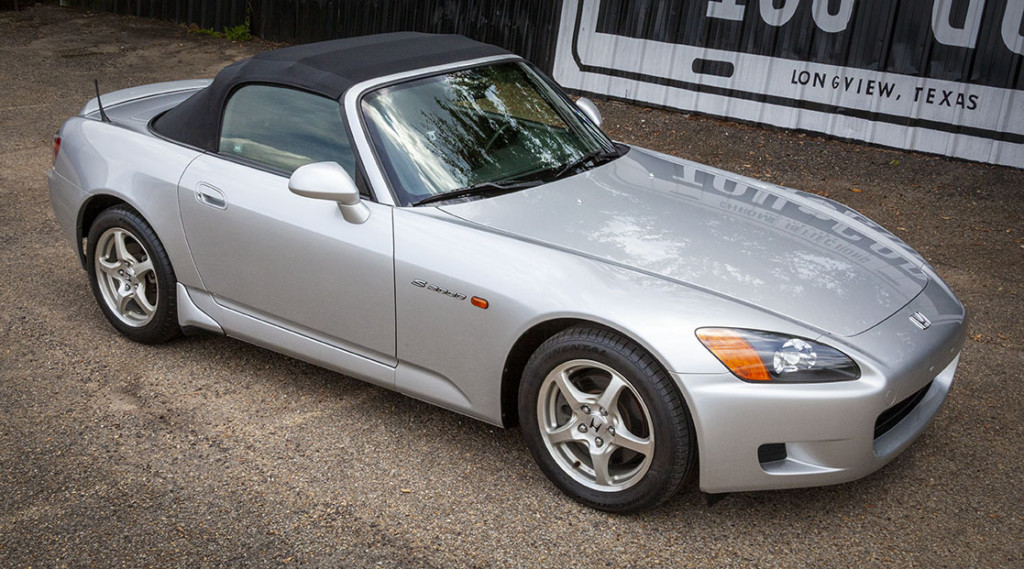 Fast Facts:
To achieve the AP1 S2000's 9,000 RPM redline, Honda worked hard to address one of the biggest enemies of high RPM engines: friction. The F20C powerplant uses an aluminum block with sleeves made of FRM (Fiber Reinforced Metal, also used in the 3.2L NSX). Most cylinder walls are made of iron, but Honda went with FRM as it provides less friction and has much better heat transfer qualities than iron, resulting in a more efficient cooling system. FRM liners are smooth, with no "cross hatch" to assist with oil retention
The smooth cylinder walls work in conjunction with the lightweight forged aluminum pistons, which are coated in a dry lubricant known as molybdenum disulfide (MoS2 – aka "moly"). Moly reduces piston skirt friction significantly and is the same coating that can be found on bullets to reduce friction while traveling down a gun's barrel at high velocity
Honda also went with an "oversquare" design (bore larger than stroke). Keeping the stroke short reduces piston speed, which in turn reduces friction within the engine
Weight is another enemy of high RPM engines, so Honda kept the reciprocating mass as low as possible using lightweight forged steel rods and forged aluminum pistons. This is in addition to a forged steel crankshaft
The small-volume intake plenum is designed to fill up with air as fast as possible for instantaneous engine response (this is the best Honda could do without going through the hassle and expense of ITBs!). A lightweight 14 lb flywheel tops off the package, resulting in a 9,000 RPM N/A engine that produces 120 horsepower per liter(!). This was the highest specific output of any naturally aspirated production engine in the world at the time – it wasn't dethroned until 10 years later when Ferrari released the 458 with 125 hp per liter. Even more impressive is that the F20C operates cleanly enough to qualify the S2000 as a Low-Emission Vehicle (LEV)
The engine is located completely behind the front axle centerline, giving the S2000 a near 50/50 weight distribution. It also featured a close-ratio 6spd transmission and a torque-sensing limited-slip with a 4.10:1 axle ratio
In 2004, Honda increased the stroke of the engine, increasing the displacement to 2.2 liters and naming it the F22C. The F22C is no longer an oversquare design, as the stroke (90.7 mm) is now larger than the bore (87mm). Increasing the stroke increases the piston speed, which increases drag within the engine. As a result, the redline was lowered to 8200 RPM, but it came with a bump in torque to 162 ft lbs due to the increased displacement
Key Model Year Changes:
The rear plastic window replaced for a glass piece
The stereo controls and sound system are upgraded
New weighted shift knob. The entire center console is now wrapped in leather (vs carpet)
More powerful A/C fan
Chrome trim rings are added to the tail lights
2002 also saw a smaller front sway bar, a "revised transmission for smoother and quieter shifting" (Honda's words) as well as an ECU re-map (2002-2003 S2000's typically put down an extra 10whp)
Many of the buttons are redesigned or relocated
The tach indicator line is now white and the scale connected by a solid white arc line
Carpeted floor mats feature an additional post to help secure them
Tiny storage pockets are added to the doors
Metallic accents were added throughout the car, with much of it replacing the black plastic found on previous cars
The dead pedal finish now matches the other pedals
The AP2 generation began in 2004, with new wheels and a switch to the F22C engine
Seller Notes:
Less than 3800 miles
One owner. Garage kept
The factory original Sebring Silver paint was professionally paint corrected and sealed in with high quality ceramic coating
Original tires were replaced with high quality Continental tires
New battery
Everything else is exactly as it left the factory (all stock)

         
Location: Longview, Texas – (more photos below)
Update: ad is no longer available (sold or expired)

 
NEVER MISS A CAR!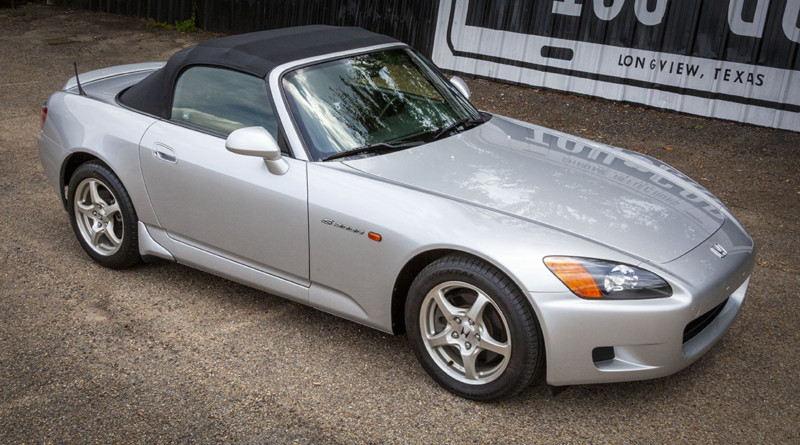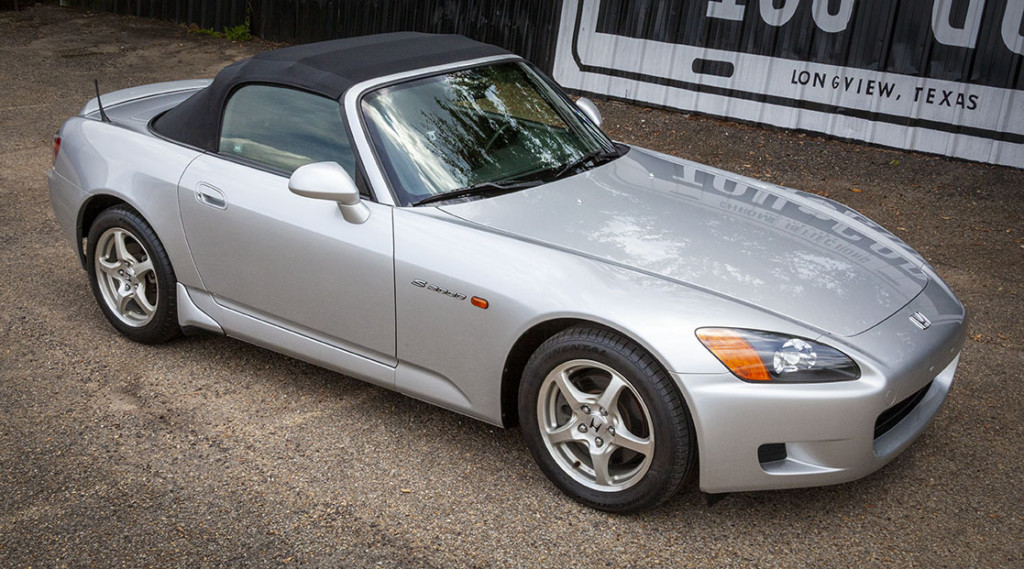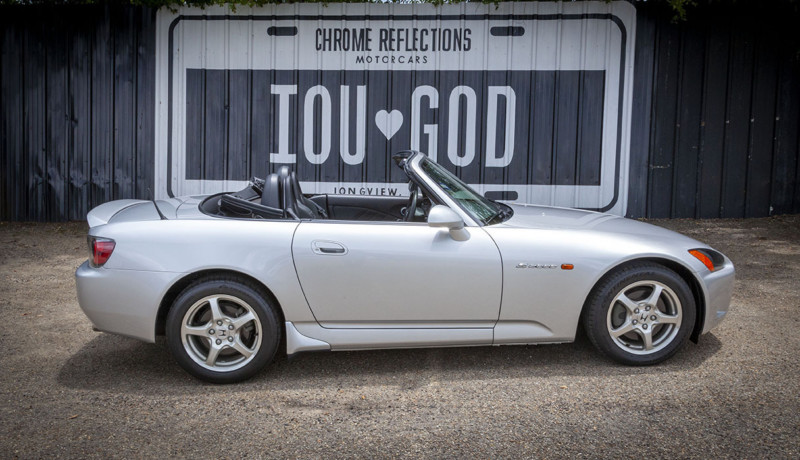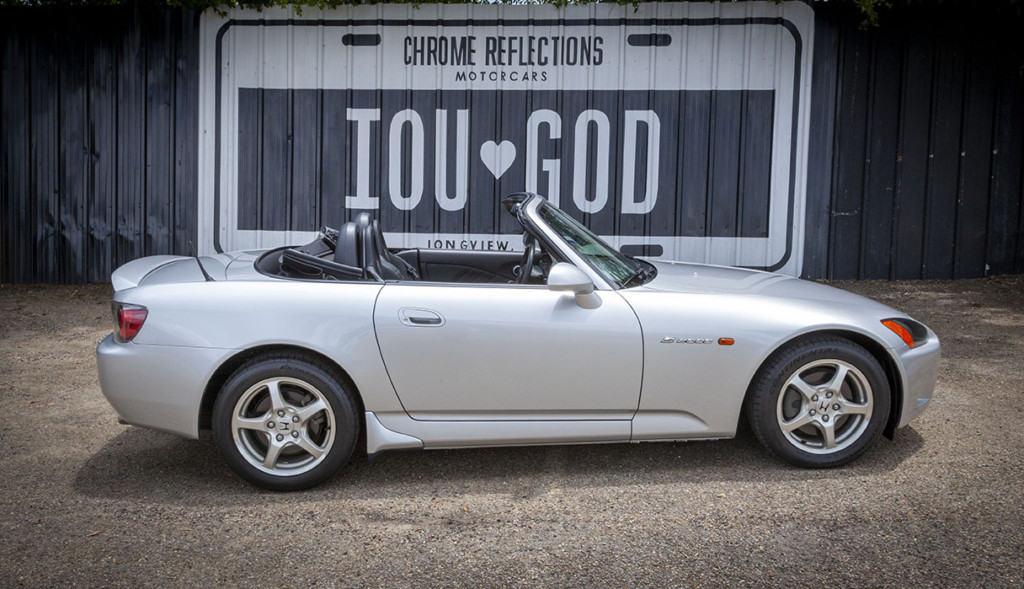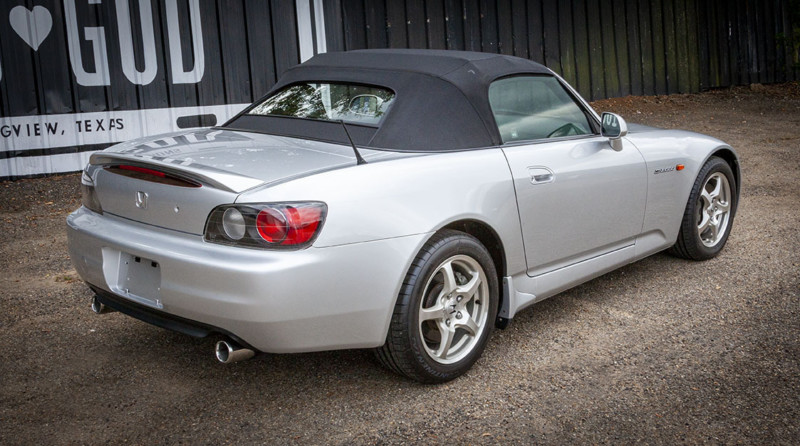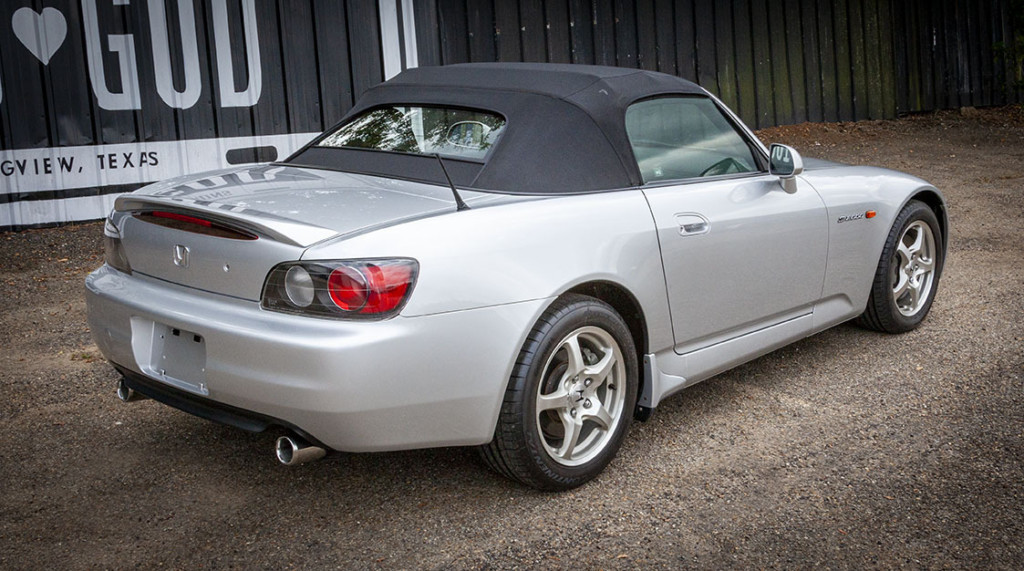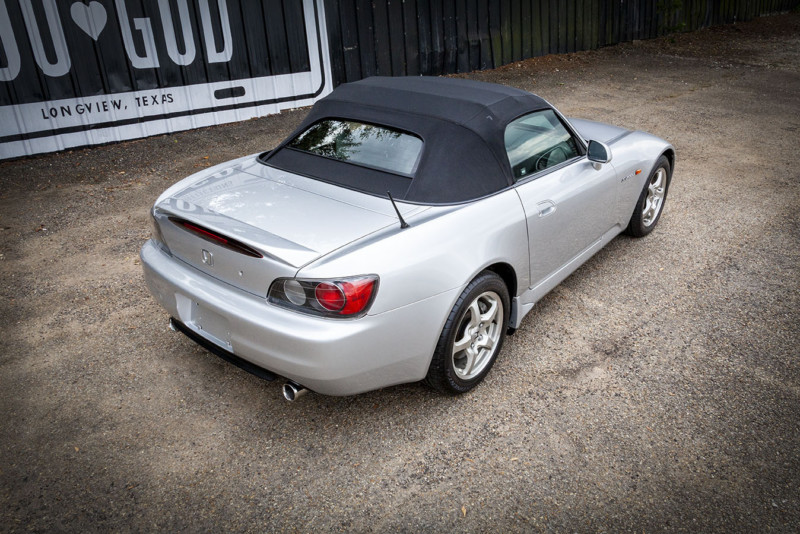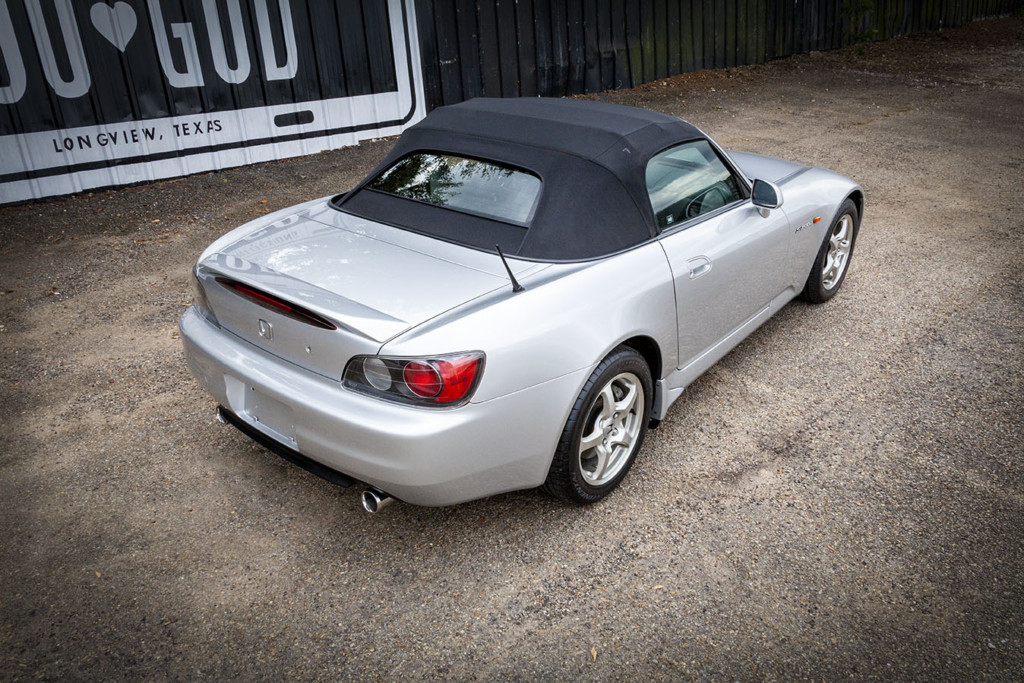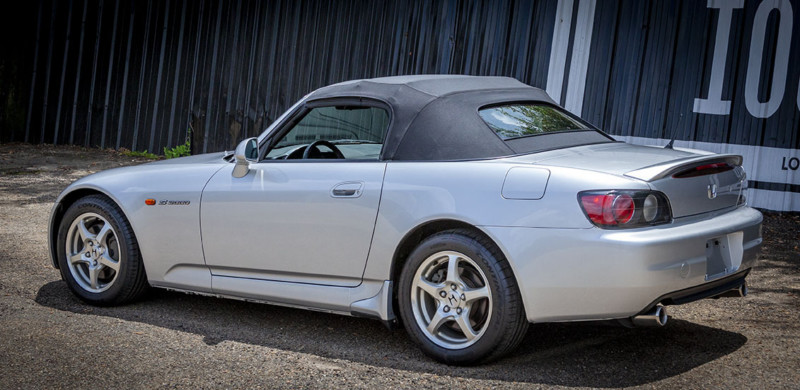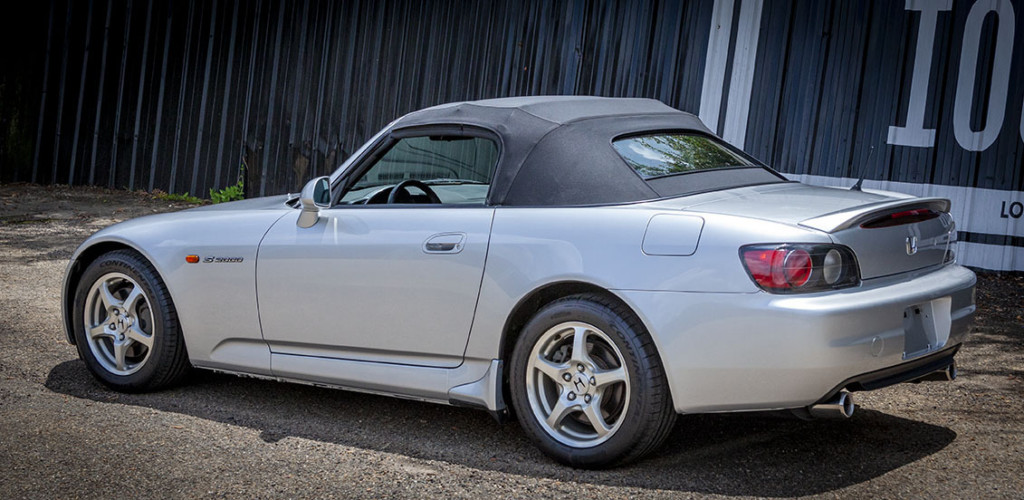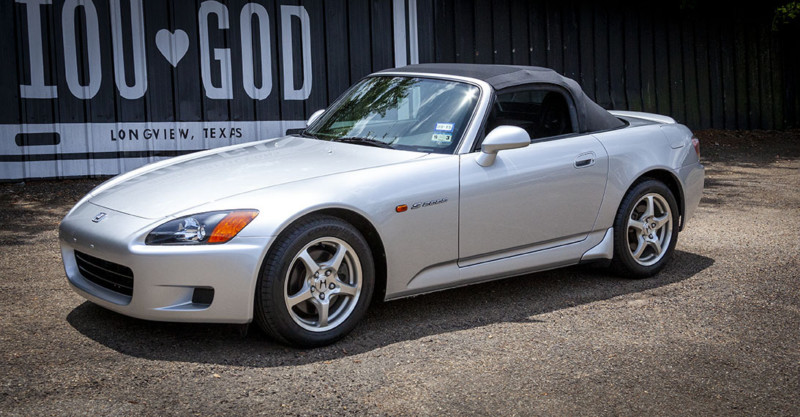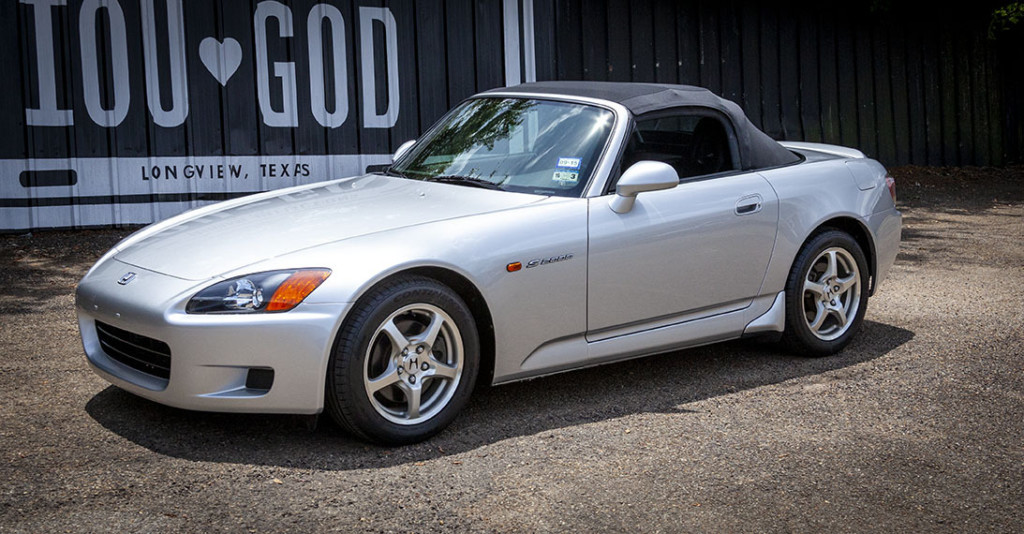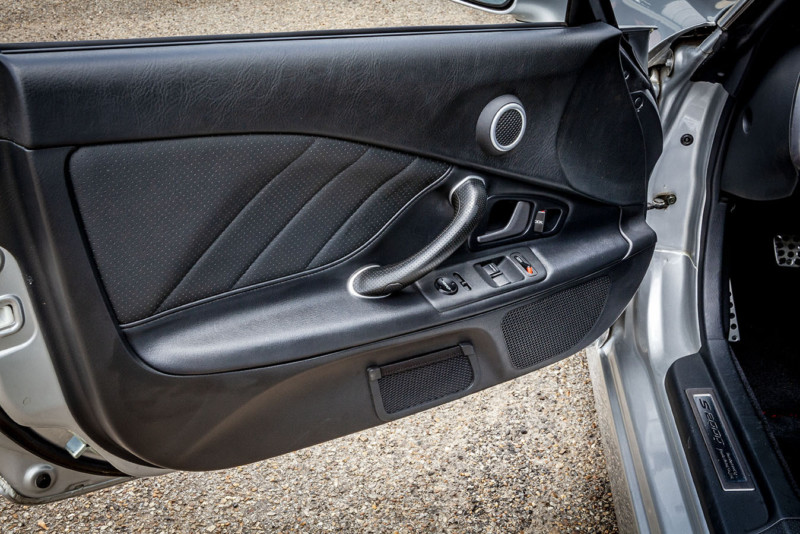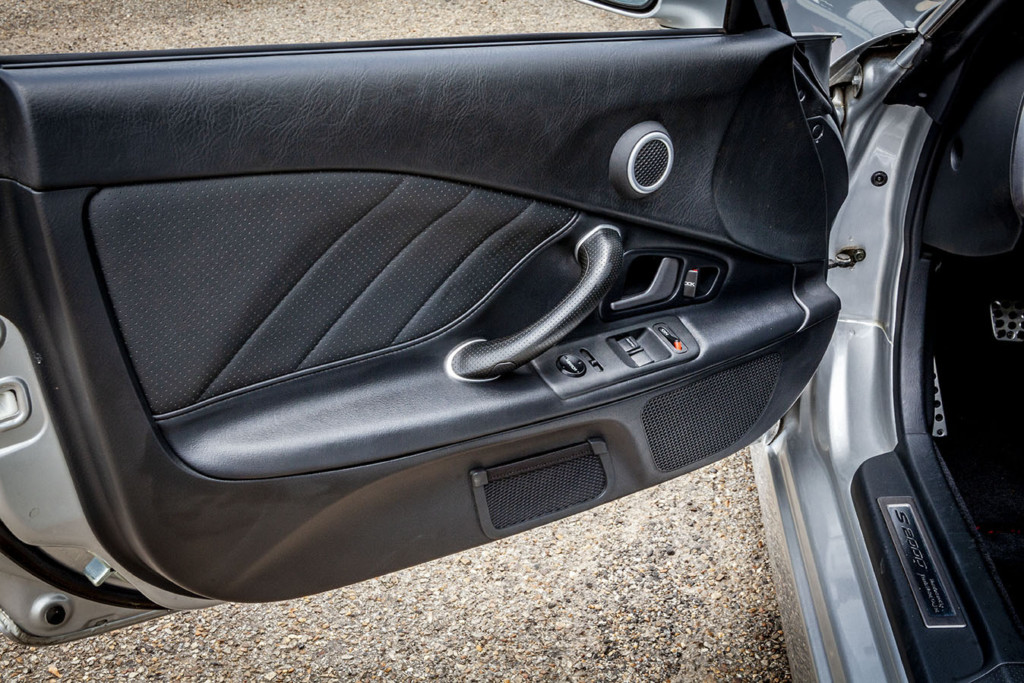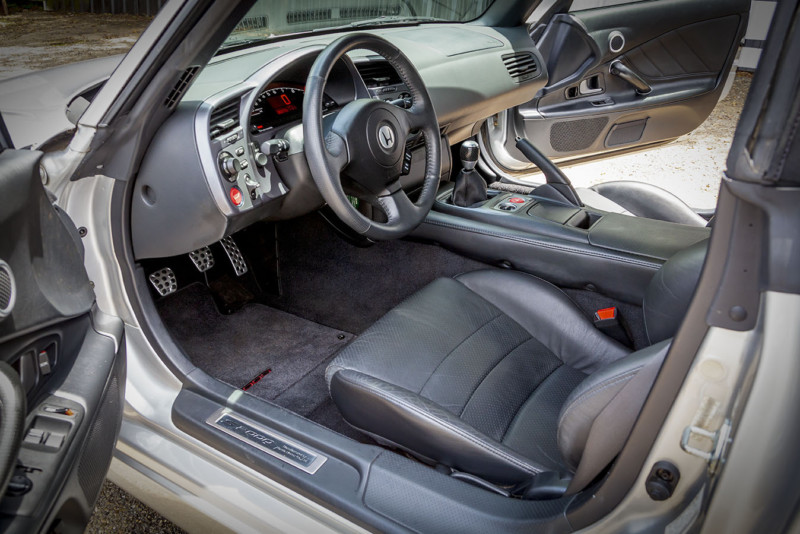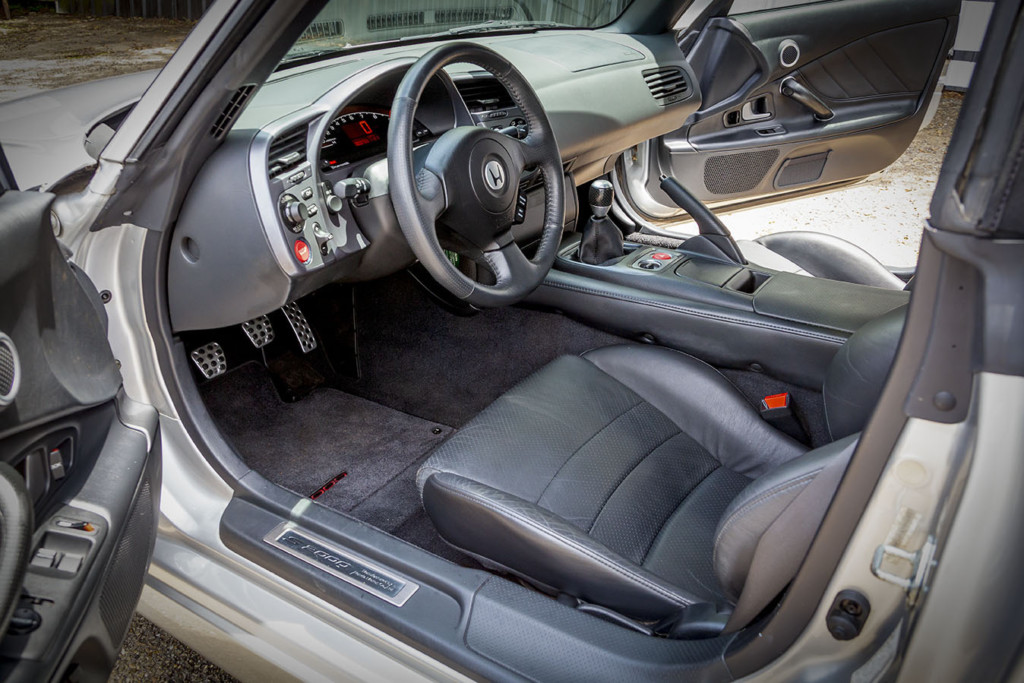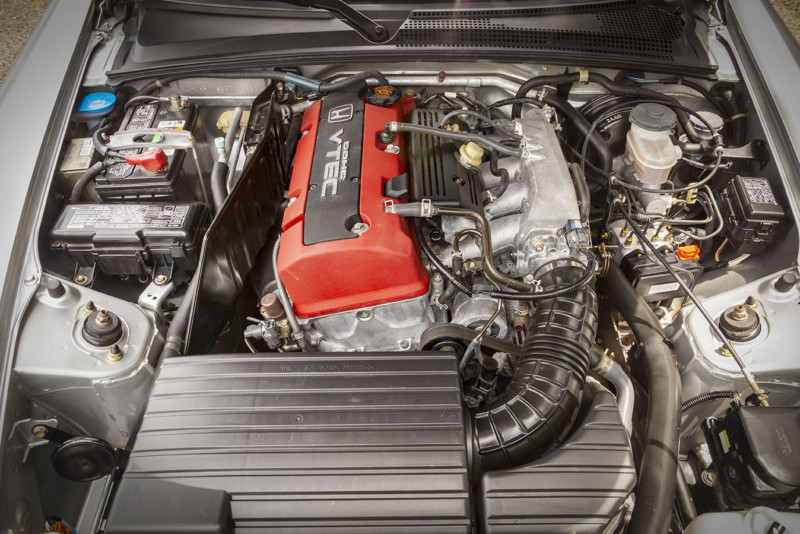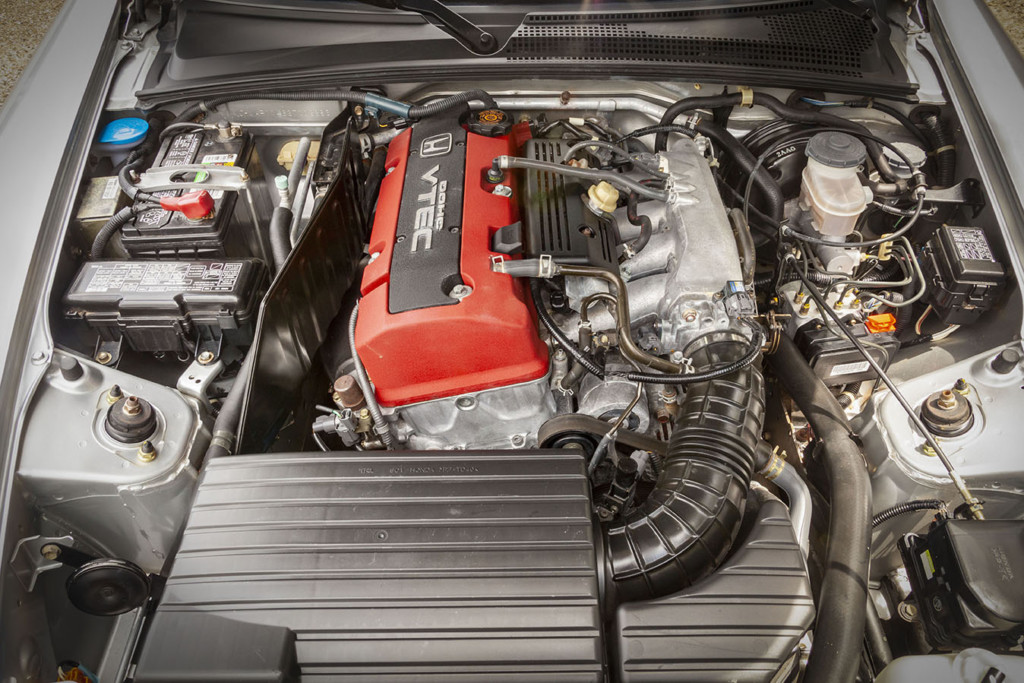 To list your own car, contact us
HERE
.
*SAE rated from factory. May not reflect current output.
*Performance numbers pulled from either the factory brochure or reputable automotive road tests.
*Base price when new does not reflect original MSRP of this particular car, nor does it reflect what the original owner paid for it.
*Advertised price at time of posting. Sellers can raise or lower prices on their original ad at any time. Click on the original ad to view current price/availability.
Mileage Disclaimer: NOC has not confirmed if the mileage stated by the seller is true and accurate. It is up to the buyer to verify these claims. Vehicle history reports, service records stating mileage, and even inspections of odometer tampering are recommended.
Share This Car With A Friend: