21,750 Original Miles
Automatic Transmission
5.4L Supercharged V8
380 hp @ 4750 rpm*
450 lb/ft torque @ 3250 rpm*
Capable 0-60 MPH: 5.2 seconds
Top Speed: 148 MPH
*Base Price in 2004: $33,830
*Seller Asking:
$27,500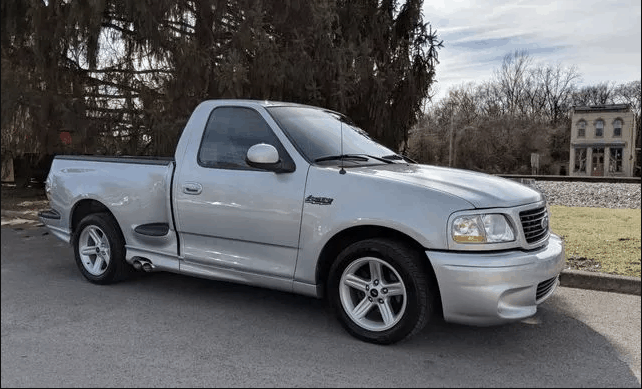 Fast Facts:
The F-150 Lightning was a 150 mph truck that could tow 5,000 lbs and haul 1,350 lbs payload
In 2003, a Lightning hit almost 148 MPH in testing, setting a Guinness World Record for the "World's Fastest Production Pickup Truck". The title was short lived, however, as the Viper SRT-10 Ram truck was released the following year
The supercharged 5.4L Triton V8, designed by Roush and Ford's SVT, featured low compression forged pistons, forged rods, and a forged crankshaft. It is paired with a water-to-air intercooler and an Eaton Roots-type supercharger
The transmission was a modified 4R100 4spd automatic straight from the HD Super Duty truck line
Being a truck, the Lightning had only 43% of its weight biased toward the rear. Period road testers would admit that getting a proper launch out of the hole was a bit tricky: "Best performance comes by idling off the line and gently feeding in throttle until past 4000 rpm. Too much throttle and the Goodyears spin furiously; too little and its transmission upshifts prematurely."
Despite the disadvantage, the 4,700 lb Lightning could outrun a Mustang GT of the same year from 0-60, clocking a time as low as 5.2 seconds
Key Model Year Changes:
The final year of the Lightning. No changes were made
The spark plug thread issue (common on all Ford Modular engines of the era) was addressed with a new cylinder head design in 2003
A power bump occurred in 2001, bringing power from 360hp/440tq to 380hp/450tq. 2001 also saw the switch to a larger aluminum driveshaft (vs the old steel unit). The axle ratio in the limited slip diff was shortened to 3.73 (from 3.55)
Seller Notes:
Less than 22,000 miles
3 owners, all in Tennessee
Clean Carfax
Upraded air induction, complete exhaust and a custom tune
Location: Tennessee, U.S (more photos below)
UPDATE: ad is no longer available (sold or expired)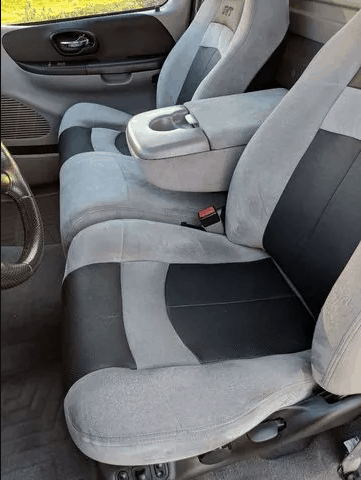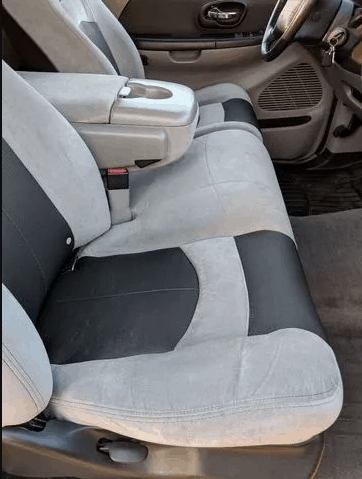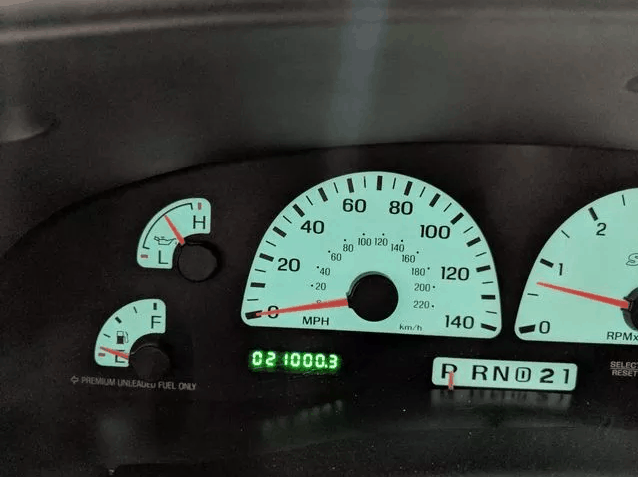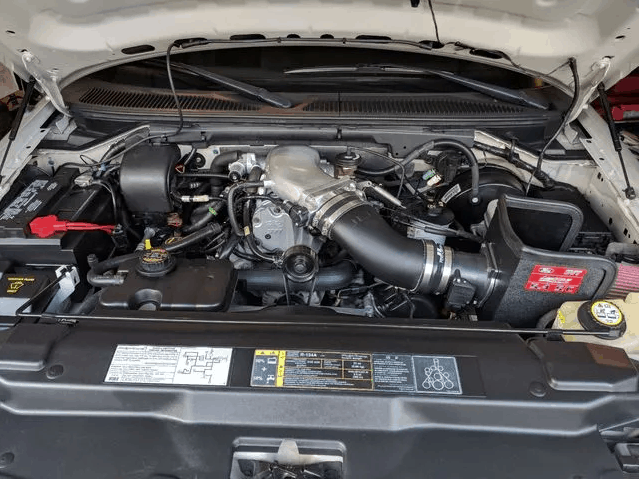 UPDATE: ad is no longer available (sold or expired)
To list your own car, contact us HERE.

*SAE rated from factory. May not reflect current output
*Performance numbers pulled from reputable automotive road tests
*Base price when new does not reflect original MSRP of this particular car, nor does it reflect what the original owner paid for it
*Advertised price at time of posting. Sellers can raise or lower prices on their original ad at any time. Click on the original ad to view current price/availability

Share This Car With A Friend:
– COMMENTS –