47,907 Original Miles
Automatic Transmission
2.5L 4 cyl
105 hp @ 5000 RPM*
132 lb/ft torque @ 2800 RPM*
Top Speed: 85 mph
*Base Price in 1985: $10,545
*Seller Asking:
$12,500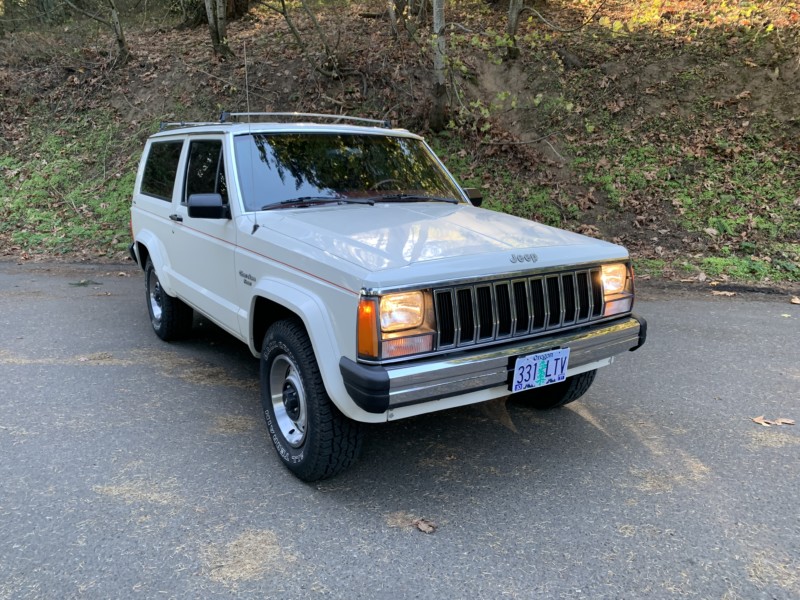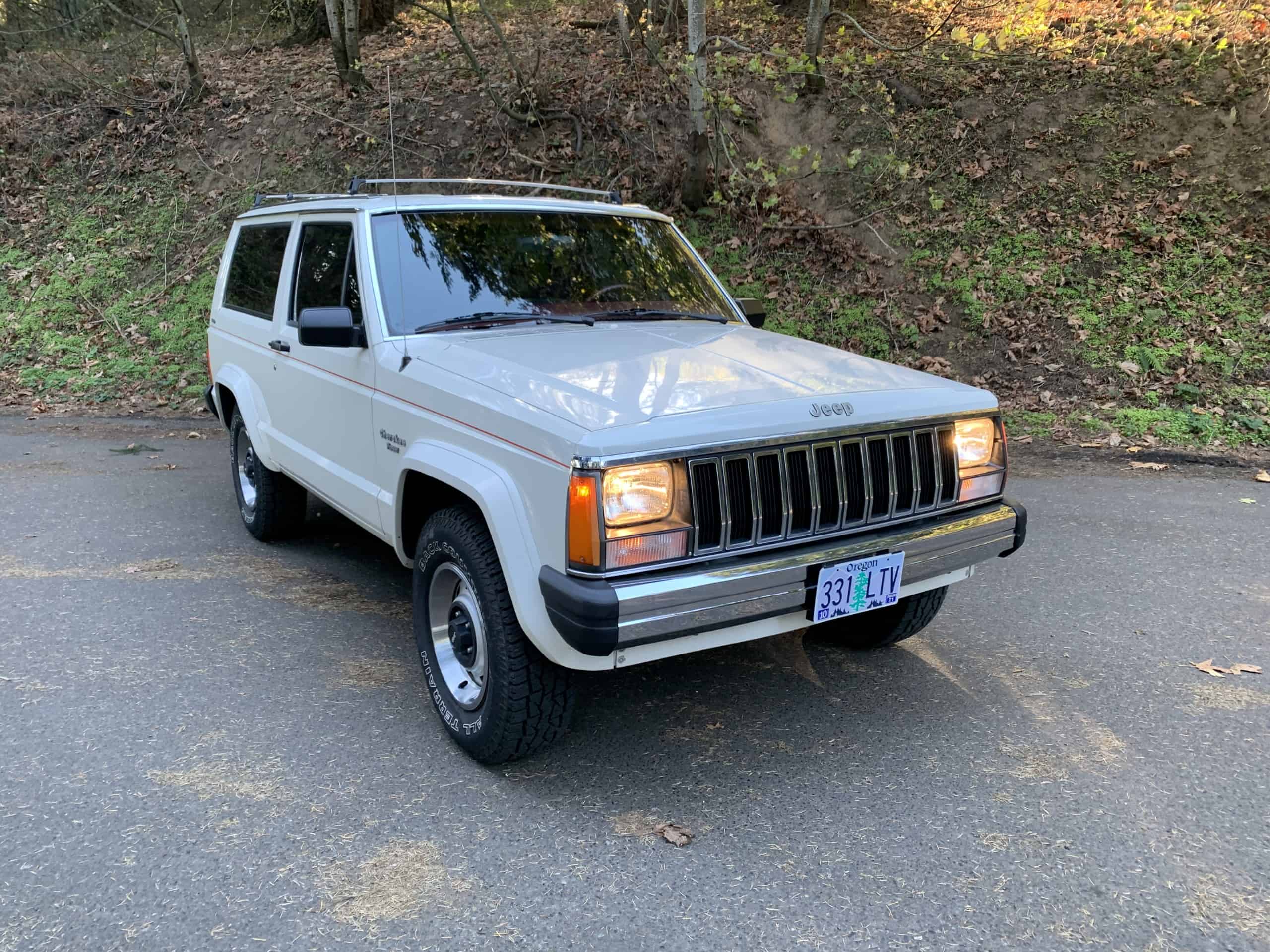 (this is a classified ad hosted by newoldcars.com)
Fast Facts:
The Pioneer trim required nearly a 20% premium over the standard Cherokee, and featured several cosmetic enhancements: including unique interior, body-colored wheel well moldings (for a "monochrome" look), chrome bumpers, and chrome exterior trim for an overall "upscale" appearance
When the XJ Cherokee came out in 1984, it was criticized for featuring a unibody construction rather than a body-on-frame (there had never been a unibody civilian 4×4 before). What people didn't realize was that the XJ's unibody had far more torsional rigidity than your average unibody structure, with 3,200 bonds on a finished body. It was incredibly well built, with a torsional stiffness rating that exceeded the typical "full-frame" setup at the time. The stiffer a structure is, the easier it is for the suspension to work as intended
On the other hand, the XJ was flexible enough that it wouldn't risk tearing itself apart while off-roading. The Cherokee was one of the first American vehicles with a structure modeled via finite element analysis on a supercomputer. Jeep's goal was to allow only 1/2 of a degree in bending while incurring a load of roughly 3gs
The finished unibody structure is 400 lbs lighter than the body-on-frame competition. Combined with its small size for easy maneuvering and the incredible aftermarket support, the XJ is one of the most capable unibody vehicles on the planet
After a 17 year run, production of the XJ came to an unfortunate end when a man named Wolfgang Bernhard took over as Chrysler's new executive in 2000. Nicknamed the "cost-slasher" and "whirlwind", Wolfgang came from Mercedes-Benz with the goal of "turning Chrysler around". One of the first moves Wolfgang made was the termination of the Jeep Cherokee, a model he thought was aging, bland, and unappealing to the modern-day buyer. He pushed for the Cherokee's replacement, known as the Jeep "Liberty" (a name he thought better differentiates itself from the Grand Cherokee). Unfortunately, the Liberty had nowhere near the capability of an XJ
Key Model Year Changes:
First year of an available 2WD option
1985 saw virtually no changes from the previous year (1984 debut)
1986 saw a slight bump in power for the 4 cyl engine (now 117hp/135 lb ft)
The 4.0L inline 6 didn't arrive until 1987
NEVER MISS A CAR!