15,493 Original Miles
Manual Transmission
5.8L 351ci V8
248 hp @ 5400 RPM*
326 lb/ft torque @ 3500 RPM*
Capable 0-60 MPH: 5.8 seconds
Top Speed: 160 mph
*Base Price in 1973: $10,000
*Seller Asking:
$125,000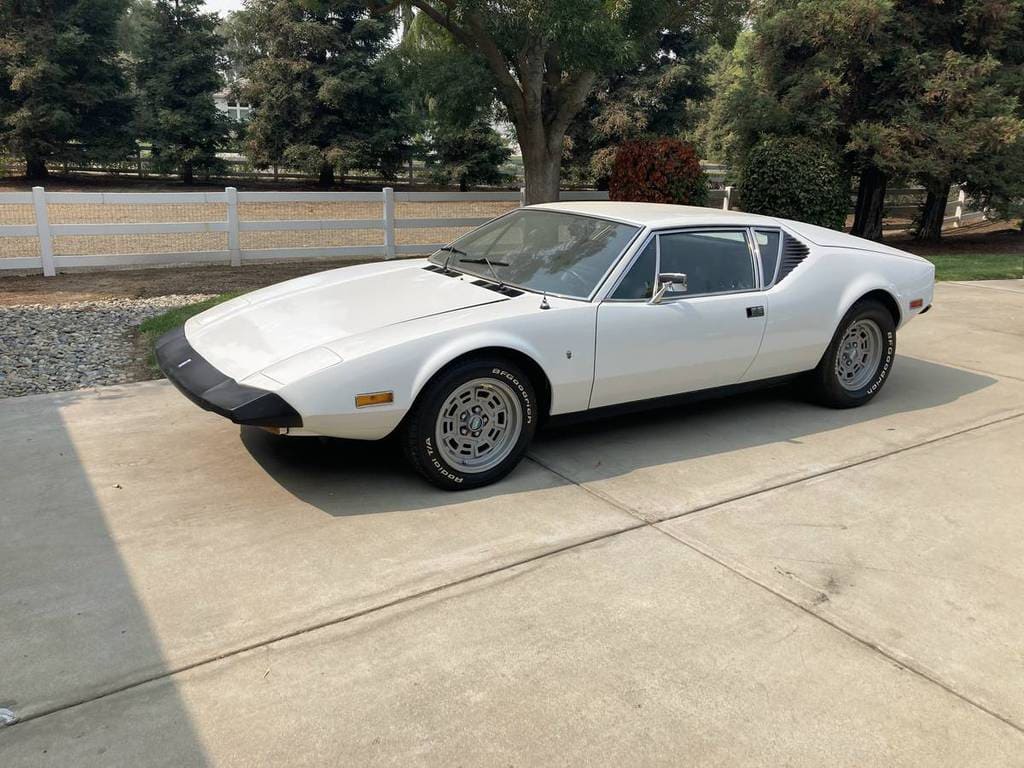 Fast Facts:
The Pantera (Italian for "panther") was the world's first affordable supercar, made possible by Ford (who owned the majority of DeTomaso at the time). This car was heavily influenced by Ford's championship winning GT40 race car
The Pantera shares the same 11:1 351 Cleveland V8 found in previous-year Mustangs and Torinos, but with a 10hp bump thanks to the unique (and short) exhaust headers. This engine features forged steel connecting rods, 4 bolt main caps (pre-1972), lightweight aluminum pistons, and canted valves. The engine is located immediately behind the driver, making it a true mid-engined supercar
The dogleg 5spd ZF transaxle, carried over from the old Mangusta, is shared with the GT40 and Maserati Bora. This is paired with a limited-slip differential sporting a 4.22:1 ratio. It should be noted that both 4th and 5th gears are overdrive, meaning the final drive ratio is in fact a 2.97:1
The Pantera's Ghia-designed body was developed in Ford's Dearborn wind tunnel to the same standards as the GT40 race car. Testing at multiple air speeds revealed how similar the Pantera was to the GT40 – it produced only slightly more lift than the Ford @ 150 MPH
Unfortunately, matching the GT40's aerodynamic efficiency required a long, steeply raked windshield. This in turn exposed the interior (and driver) to an excessive amount of sun and heat. The standard air conditioning (U.S cars) was anything but adequate
Despite a body made of steel, the Pantera tips the scales at a mere 3,123 lbs loaded, making it nearly 200 lbs lighter than the lightest (fiberglass) Corvette of the same year, and several hundred pounds lighter than a 454 big-block car. This is due in part to the Pantera's compact dimensions, sitting 2 inches narrower and a whole 15 inches shorter than the Corvette
As a mid-engined vehicle, the Pantera suffers from low rotational inertia, making it highly prone to sudden snap-oversteer. As a countermeasure, there is a sizeable amount of understeer built into the suspension's geometry, which doubles as a safety net for unprepared drivers. A smart move by DeTomaso, considering this would be the first mid-engined experience for the vast majority of buyers
As if the Pantera's handling wasn't "exhilarating" enough, all cars left the factory with a staggering 6 degrees of caster (!). While this provided enough directional stability to "drive around ants on the freeway at 80 MPH" (Car and Driver, 1971), it came at the expense of steering effort, which is quite difficult at low speeds and around town (despite standard power steering). In the end, drivers had a love/hate relationship with the car's overall driving dynamics
Despite Ford's involvement with the car's development, the Pantera was never intended for Ford showrooms. Instead, the car was sold by Lincoln and Mercury dealers, which at the time were labeled as "the import division of the Ford Motor Company". Lincoln/Mercury outlets also attracted buyers with deep enough pockets to swallow the Pantera's $10k price tag. However (unsurprisingly), it was quite out of place sitting next to a Lincoln Continental, and it possessed none of the traits that Lincoln buyers associate with the marque (comfortable, quiet, luxurious, etc)
The Pantera has no exterior fuel filler. Instead, owners must lift the rear hatch to access the filler opening, which sits above the (hot) exhaust headers. Thankfully, there are aftermarket kits that allow an exterior fuel filler to be retrofitted
Key Model Year Changes:
The dashboard is revised – the gauges are now housed in single pod (each is angled toward the driver). Previously, the gauges sat separately in their own pods, facing the same direction
Nearly all Panteras produced after August 1972 (which includes late 1972 models) featured rubber front and rear bumpers, replacing the subtle chrome bumperettes found on earlier cars. This new rubber bumper utilizes an integrated airfoil to minimize front nose lift at high speeds. By law, these bumpers had to be fitted with shock-absorbing pistons, contributing to the 200 lb weight penalty of these new bumpers
August 1972 marked significant changes for the Pantera, as this date marked the debut of the Pantera "L" (for Lusso, which means luxury in Italian). All Panteras produced before this date (about 3,643 units) are referred to as "pre-L". Keep in mind that not all cars built during this Aug. '72 transition period came with 100% of the Aug '72 updates (some cars still had the old dash, etc)
These "L" models saw a decrease in power thanks to a significantly lower compression ratio (now 8:1 vs 8.6:1, and previously 11:1). The drop in compression was required for compatibility with unleaded fuel, which has much less knock resistance compared to leaded fuel. The camshaft was retarded by 4 degrees, leading to a drop in power. August 1972 and newer engines use 2 bolt main caps instead of 4
Despite the reduced power and less attractive bumpers, the "L" models featured numerous updates that improved build quality and reliability compared to the earlier "pre-L" chrome bumper models. For example, the cooling system and air conditioning system were both superior to the systems in the pre "L" models
Other updates for the "L" model include:
Revised radiator baffle prevents water from bypassing the radiator (which reduces cooling ability)
Seatbelt warning light and buzzer added
New engine cover
Updated rear hatch support pistons
All electrical relays are consolidated onto a single panel on the left side of the interior (matching fuse panel on the right hand side)
New U-joints are now lifetime sealed, as well as improved bearing seals
Clutch assembly is now from Borg and Beck
The front wheel opening flanges are modified to reducing tire rubbing on the inside of the fenders
Seller Notes:
15k original miles
White over Black
All original
Still have the tires off the show room floor
3rd owner
My best friend the second owner had it for 45 years in his garage. Original owner was a CPA
Contact for more info if serious
CONTACT SELLER – Update: Seller's Craigslist ad has been deleted (sold or removed from market)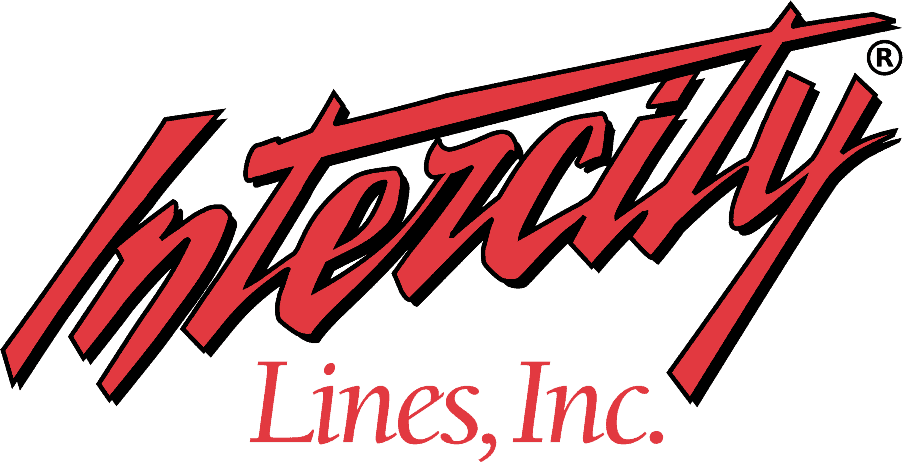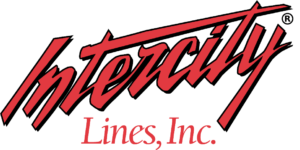 – Click for shipping quote –
NEVER MISS A CAR!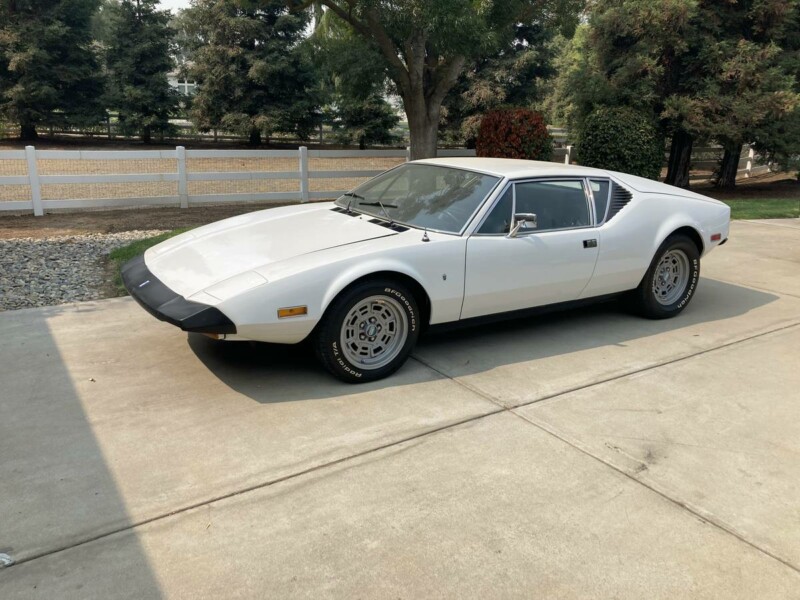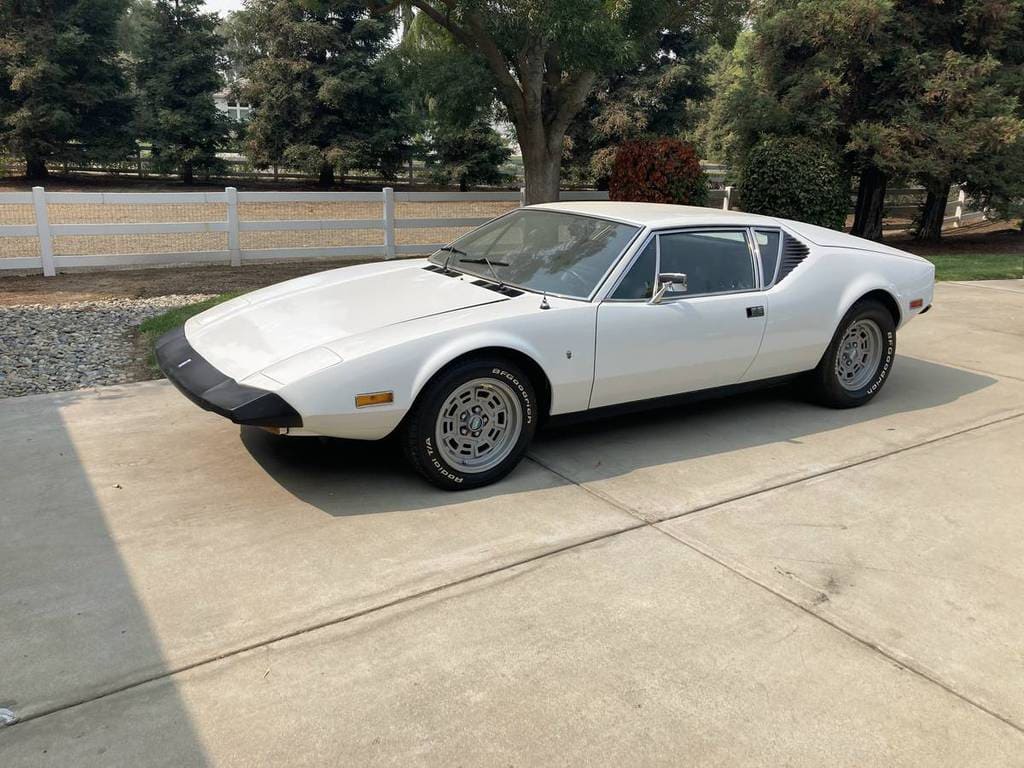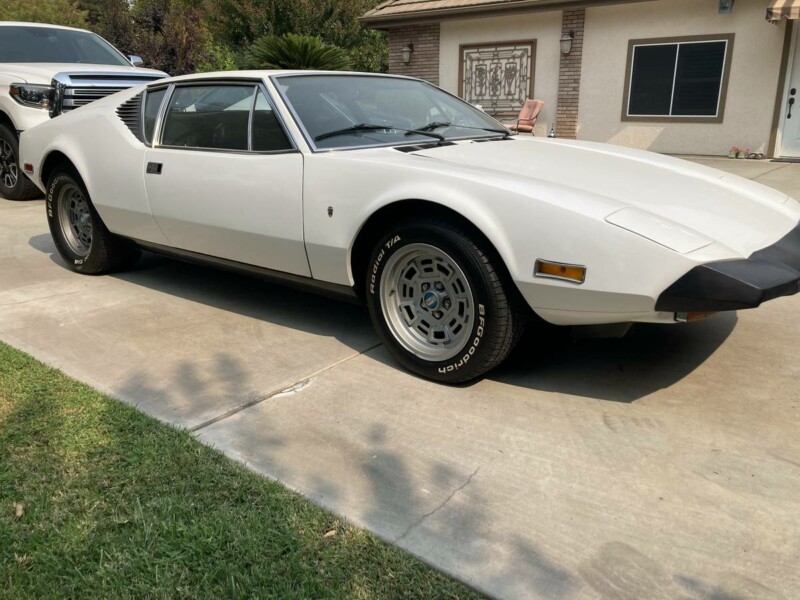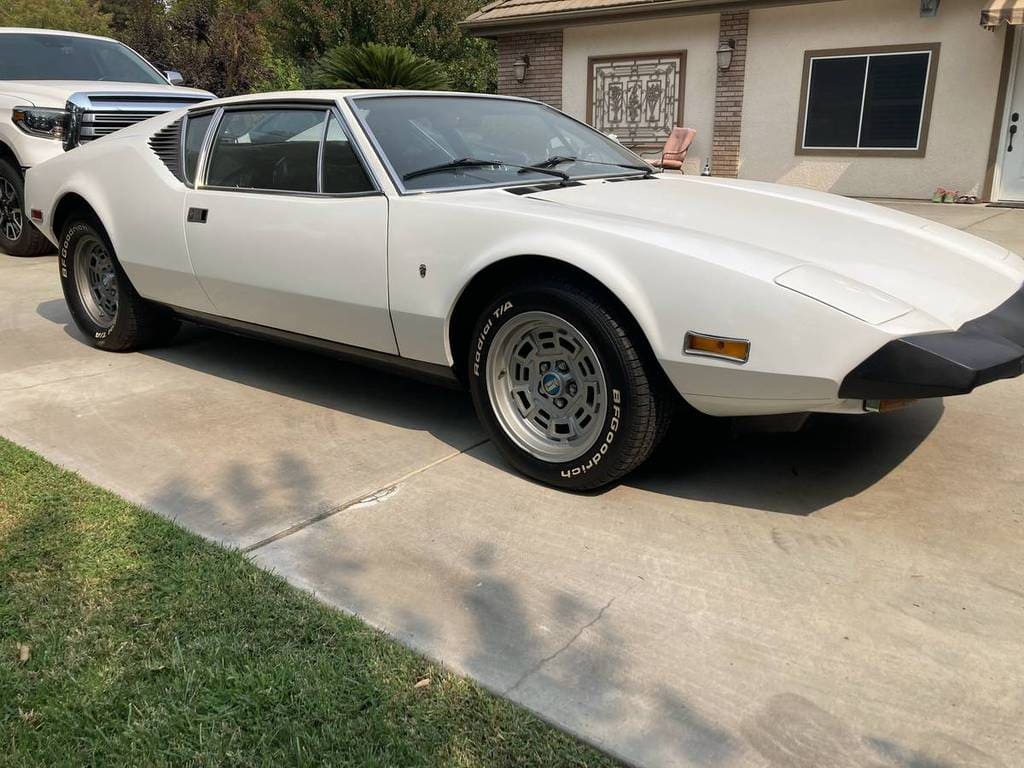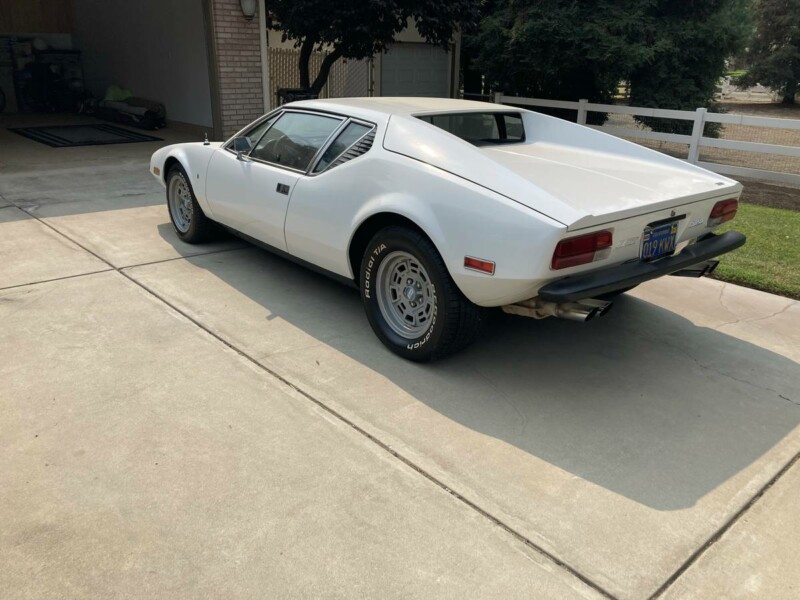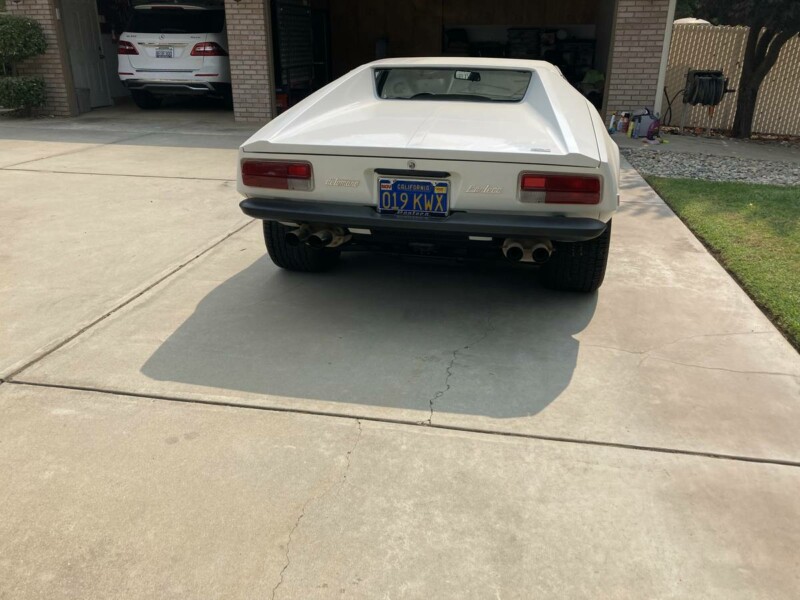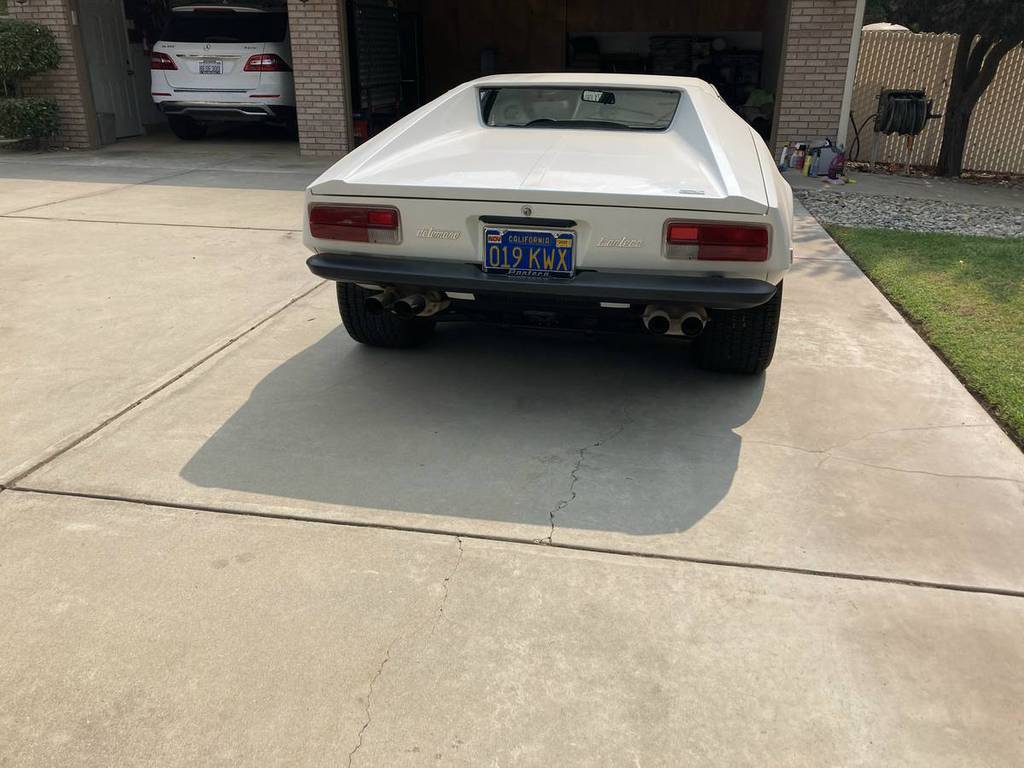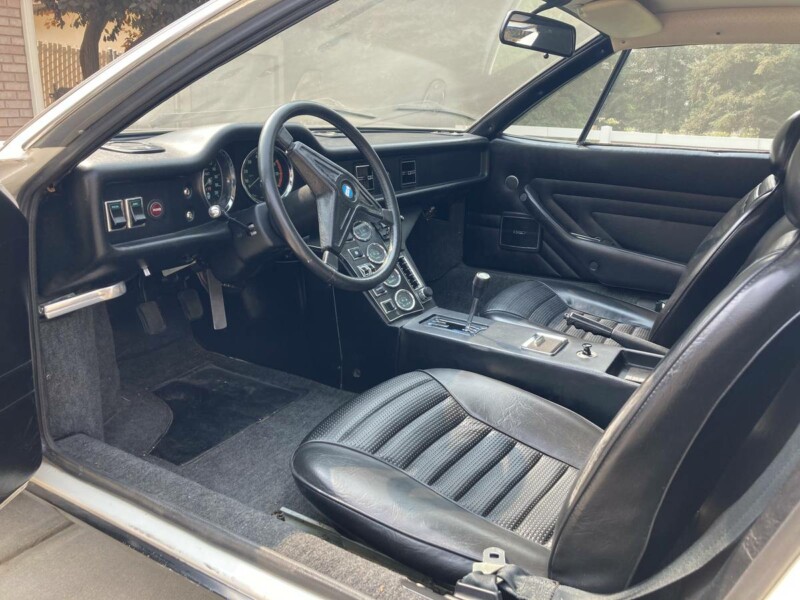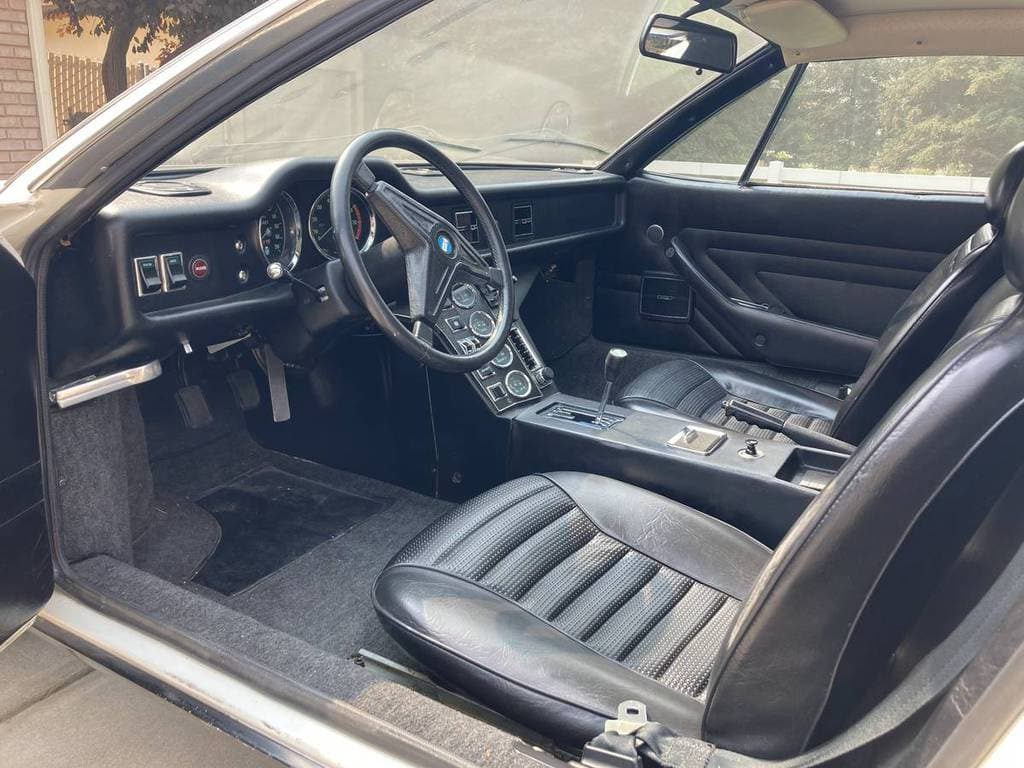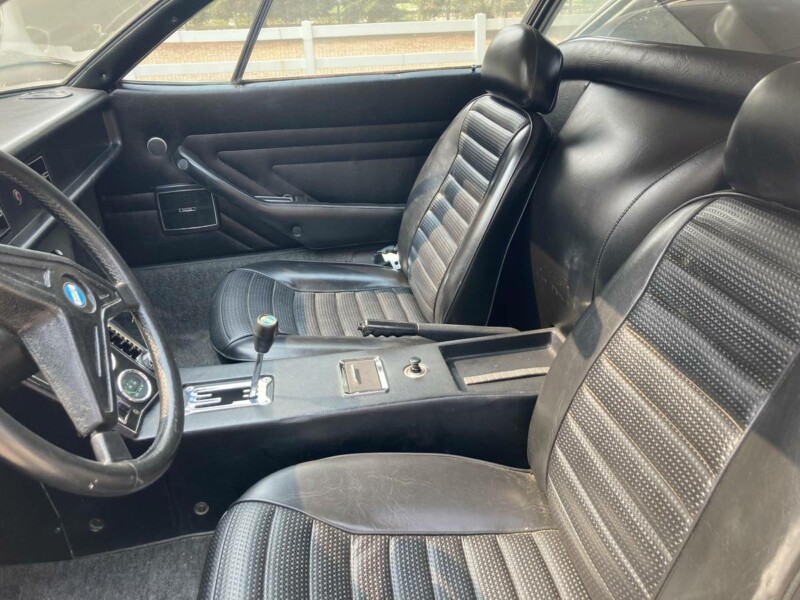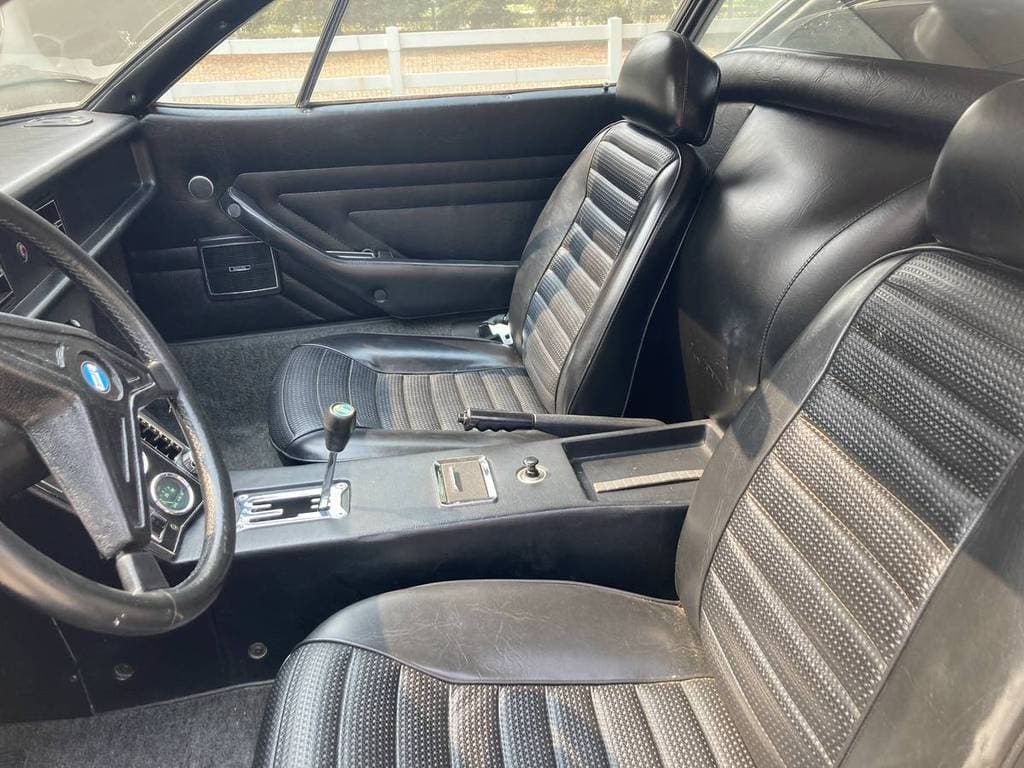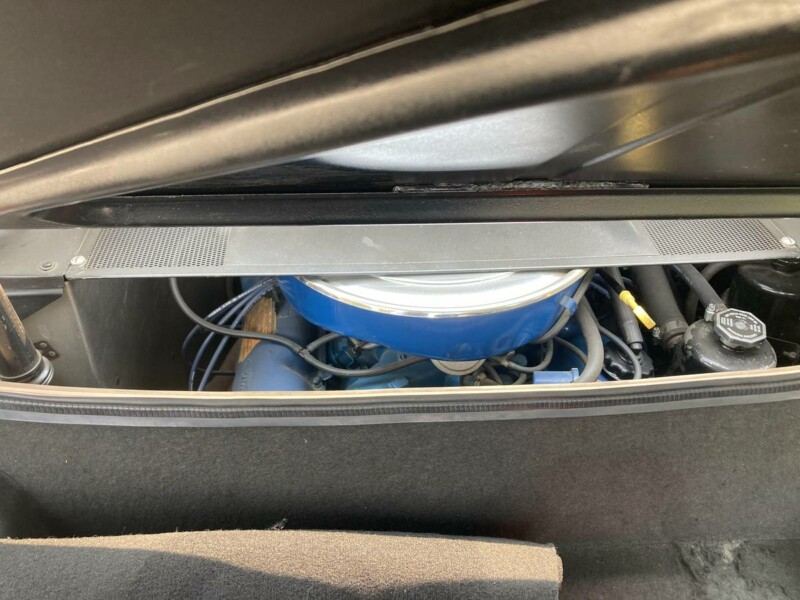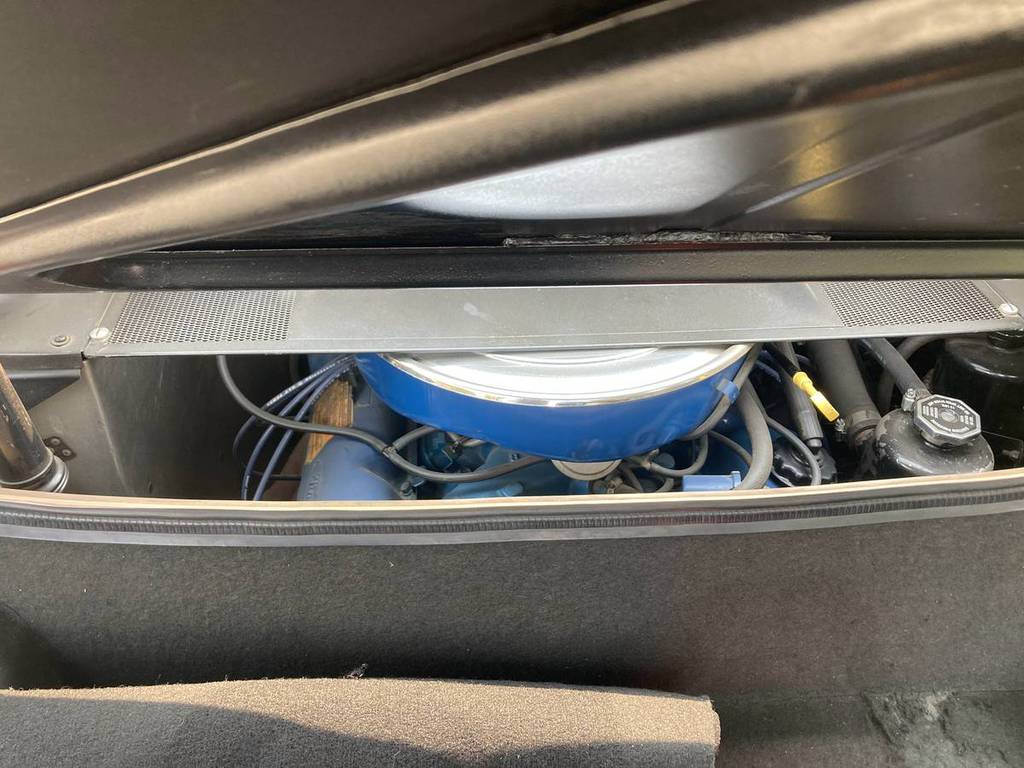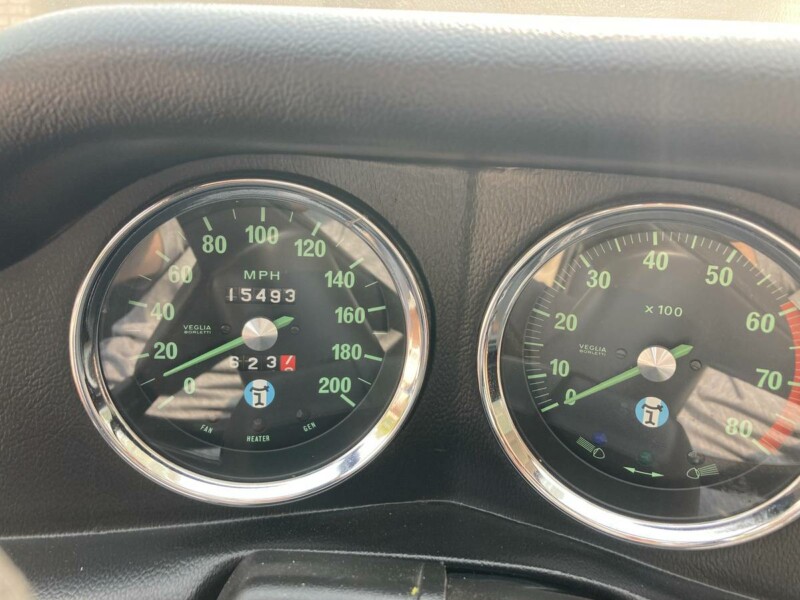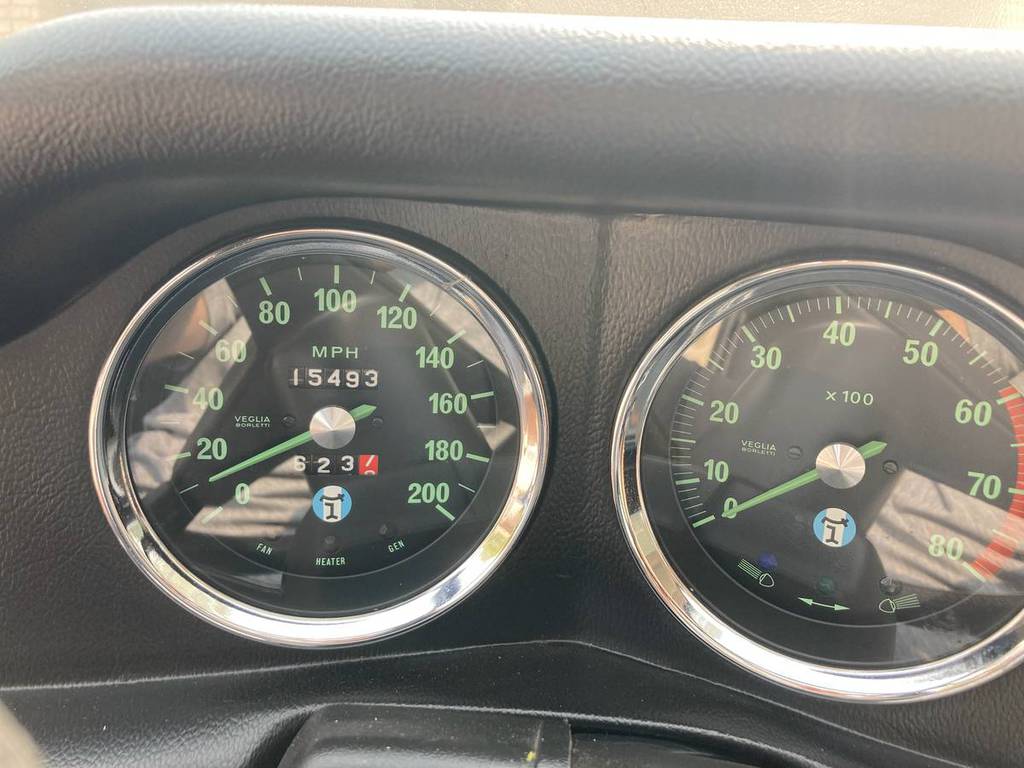 To list your own car, contact us
HERE
.
*SAE rated from factory. May not reflect current output.
*Performance numbers pulled from either the factory brochure or reputable automotive road tests.
*Base price when new does not reflect original MSRP of this particular car, nor does it reflect what the original owner paid for it.
*Advertised price at time of posting. Sellers can raise or lower prices on their original ad at any time. Click on the original ad to view current price/availability.
Mileage Disclaimer: NOC has not confirmed if the mileage stated by the seller is true and accurate. It is up to the buyer to verify these claims. Vehicle history reports, service records stating mileage, and even inspections of odometer tampering are recommended.
Share This Car With A Friend: