84,000 Original Miles
Manual Transmission
2.3L Turbo 4 Cyl
175 hp @ 5000 RPM*
200 lb/ft torque @ 3000 RPM*
Capable 0-60 MPH: 7.7 seconds
Top Speed: 132 MPH
*Base Price in 1987: $17,832
*Seller Asking:
$6,950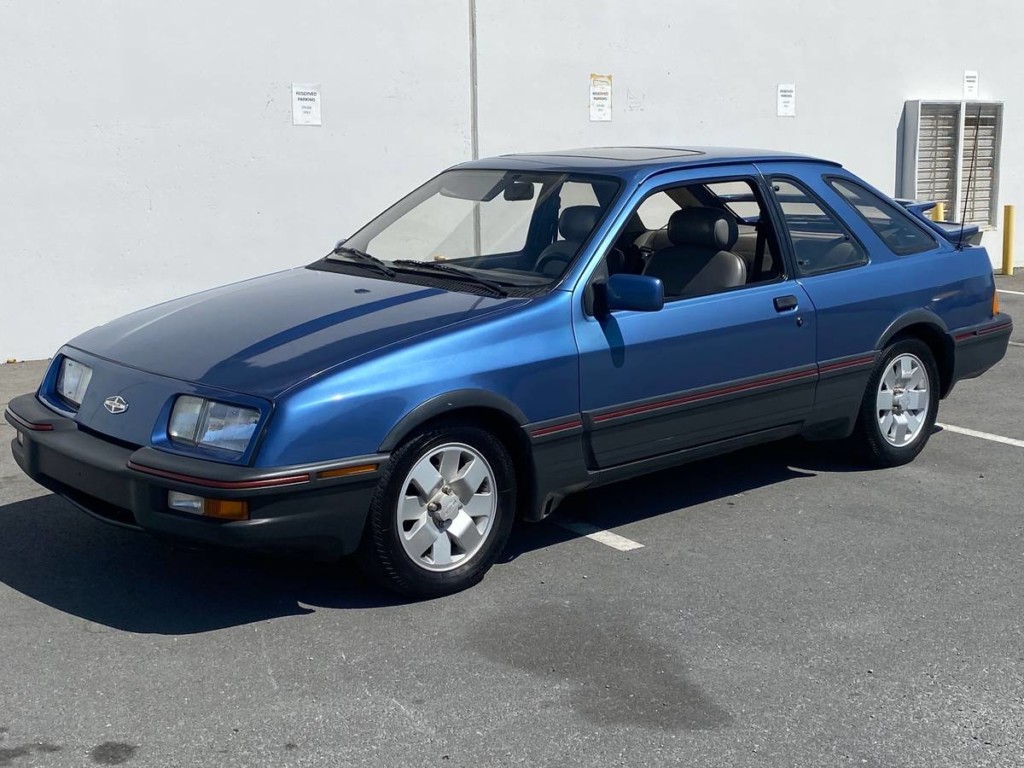 Fast Facts:
The XR4ti is a performance hatchback that was hand-built in Germany and brought to America under the name Merkur (German for "Mercury"). The XR4ti was based on Ford's European Sierra, which was built under Bob Lutz (chairman of Ford's European division) and whose development included consulting from racing driver Jackie Stewart
Bob was determined to bring to the Sierra to the States to compete with other imports, but there were quite a few hurdles he had to overcome. For one, the name "Sierra" was already be taken by GM's truck division, so a new model name was required
In addition, the Sierra's V6 couldn't meet U.S emissions requirements without extensive modifications. It was found that the emissions equipment would choke the V6 so much that it made more sense to use a different engine entirely. The 5.0L V8 from the Mustang GT was considered, but it was deemed too heavy – it upset the balance of the chassis. It was decided to use the turbocharged 2.3L 4 cyl from the Mustang SVO, which made more power than the Sierra's original V6
The SVO engine is internally unchanged for the XR4ti – the only notable difference is the lack of an intercooler in the Merkur. And while the 2.3L was a potent engine, it produced a too much NVH for the XR4ti, which was intended as a premium, refined performance hatch. Ford would not allow costly engine modifications to reduce this NVH (such as balance shafts), so the development team was forced to refine what they have. This includes stiffening the bracketry, installing softer rubber engine mount bushings, and connecting the powertrain to the body via hydraulic mounts
Other differences lie in the rear, where the XR4ti uses an IRS instead of a live axle found in the SVO. Overall, the XR4 is over 200 lbs lighter than the SVO (2,920 lb curb weight vs 3,140 lbs)
The Sierra/XR4ti were actually supposed to be front wheel drive cars, had Ford been financially stable enough to build an all-new FWD platform. Budget cuts meant Ford had to stick with an existing front engine/RWD layout – this was heavier and less fuel efficient than the new FWD setups that other carmakers were using
To make up for the fuel economy deficit, Ford pushed for extensive wind tunnel testing to make this car as aerodynamic as possible – small frontal area, recessed door handles, and specially designed moldings that reduce turbulence around the wheels. The result was a drag coefficient of only .33, which was incredible for a hatchback – in comparison, the 1984 Corvette has a drag coefficient of .34
Key Model Year Changes:
Final year of the dual-plane rear wing. '88 and newer XR4ti's have a single plane rear wing, which is slightly wider
Antenna is now integrated in rear hatch glass
New 15″ wheels
Power brake booster is now a dual diaphragm design (vs single). Master cylinder is upsized as well
New monochromatic body color lower molding option (instead of matte grey) available on white or black cars. (1988+ could be had with red)
Updated exhaust manifold
Updated radio with amp/fader. Front speakers are enlarged to 5×7
The plumbing from the turbo to the throttle body is now finless
Changes were also made mid-1987. The vibration from the center speaker was known to crack the dash, so the speaker was eliminated and a more durable dashboard material was used. The word "Merkur" replaces the logo on the rear hatch, and valve covers were redesigned
Changes for the following year (1988) are minor. These include the new wing design, 150 MPH speedo (vs 85 MPH) and a revised cooling fan
1989 changes are also minor – these include an upgraded cooling system and larger A-pillar trim pieces
Sold in the U.S from 1985 to 1989. This would be the last vehicle that Ford imports from Germany until 2016 with the Focus RS
Seller Notes:
84k original miles
Desirable bolstered leather sport seats in Steel Gray
Great condition (original)
Runs like a rocket
Interior and exterior in great condition
One of the best you'll find in original state
Location: South San Francisco, California – (more photos below)
Update: ad is no longer available (sold or expired)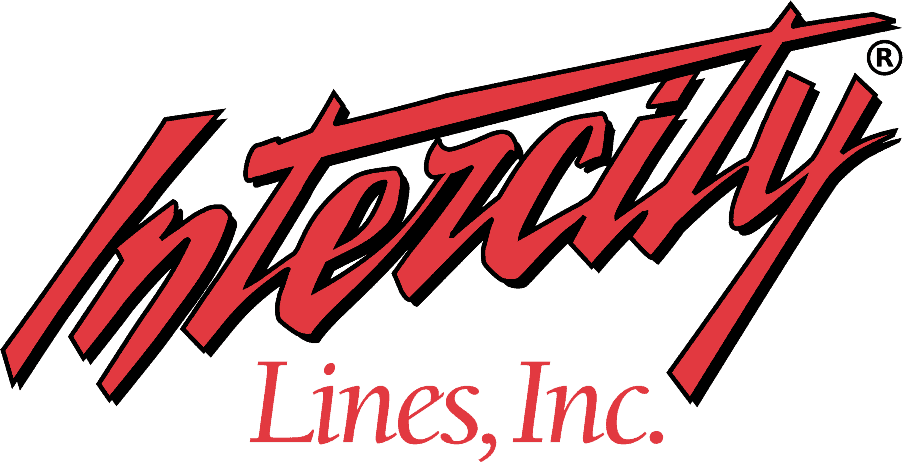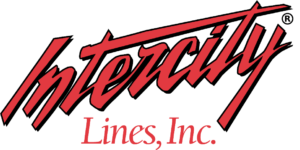 – Click for shipping quote –
NEVER MISS A CAR!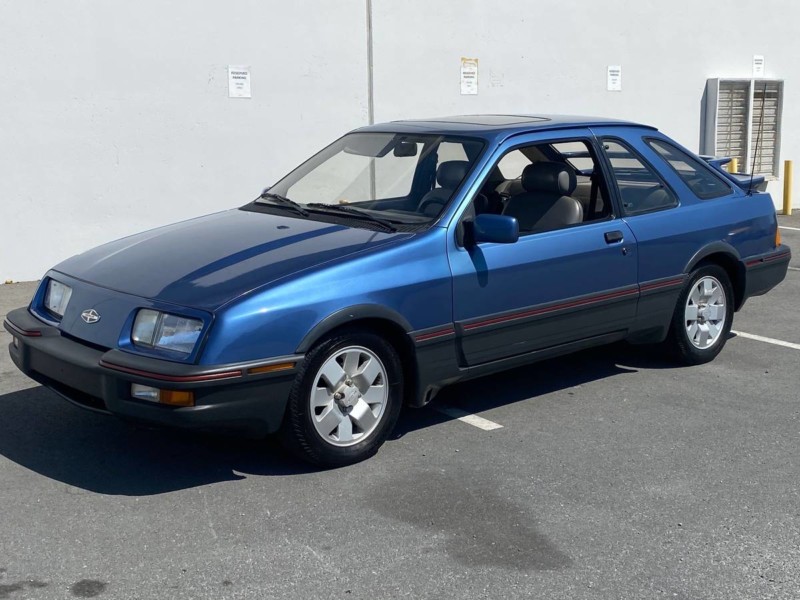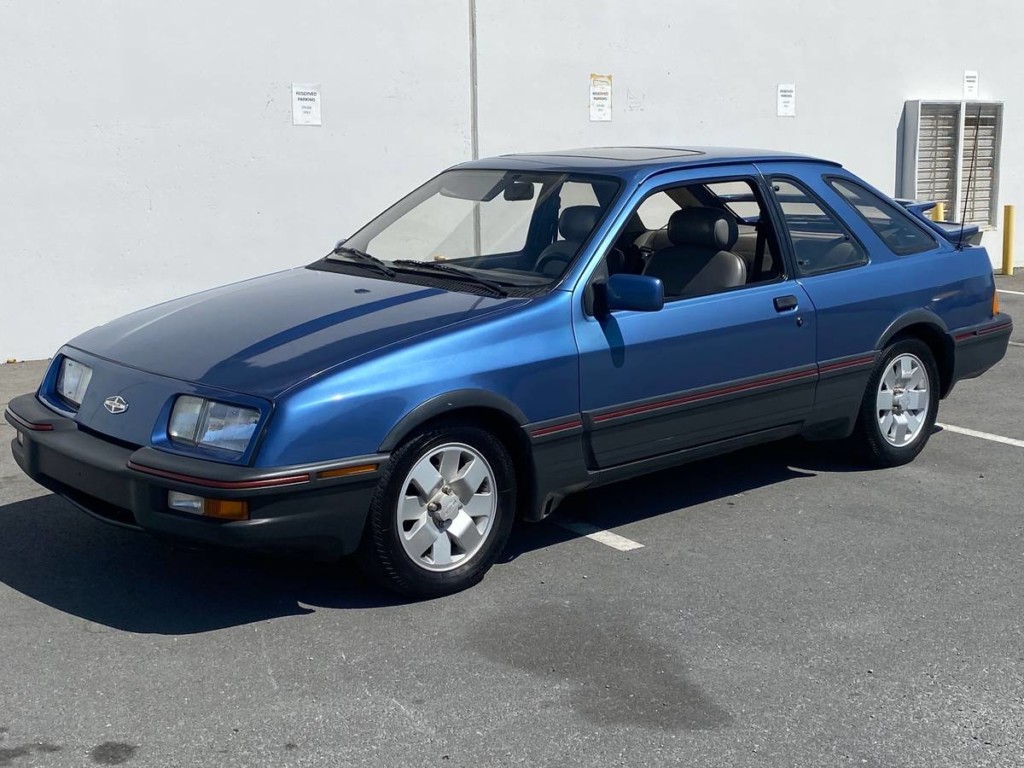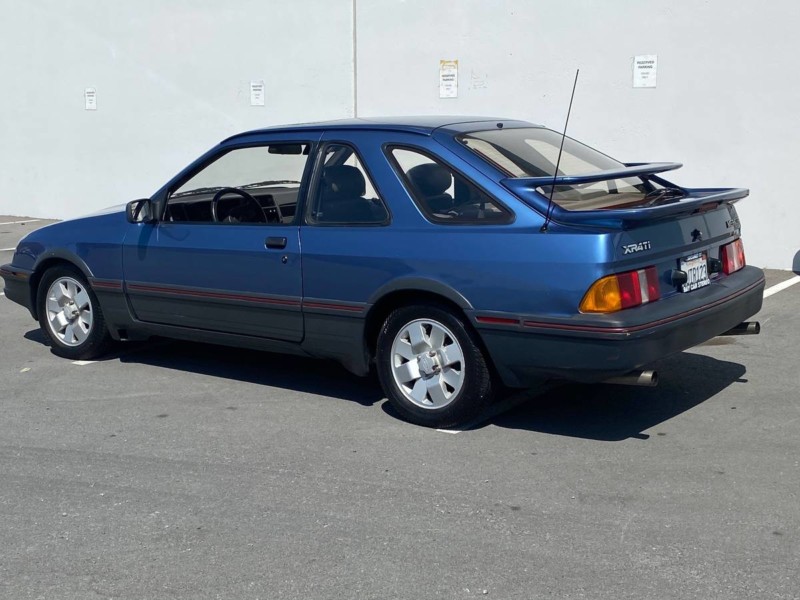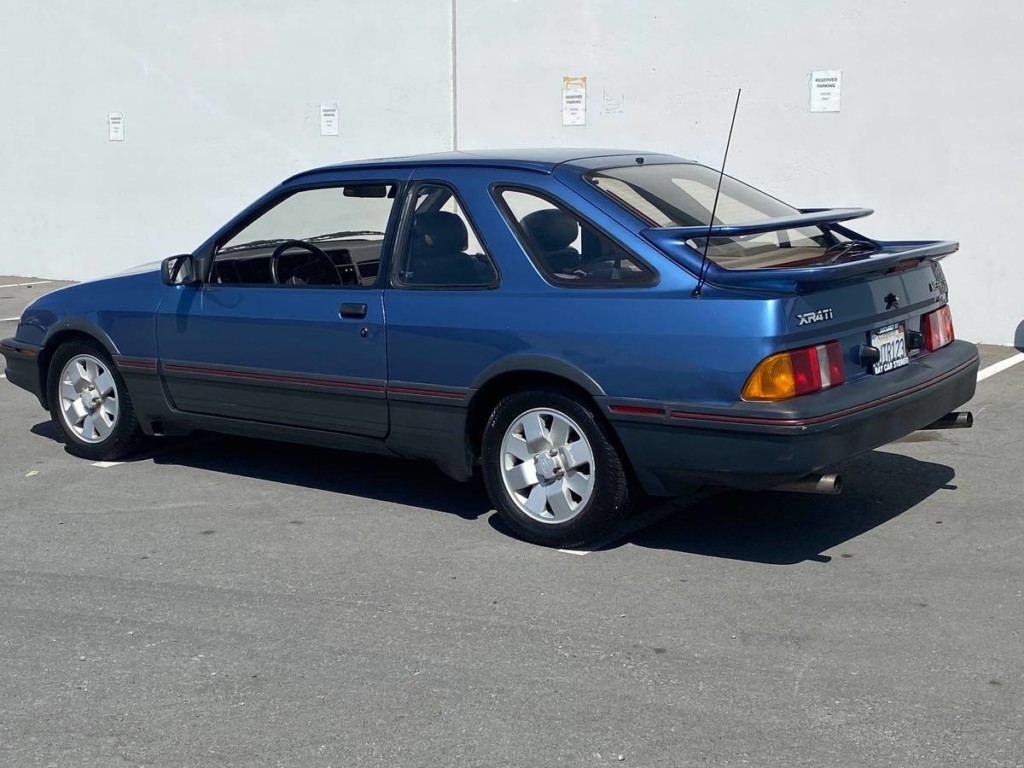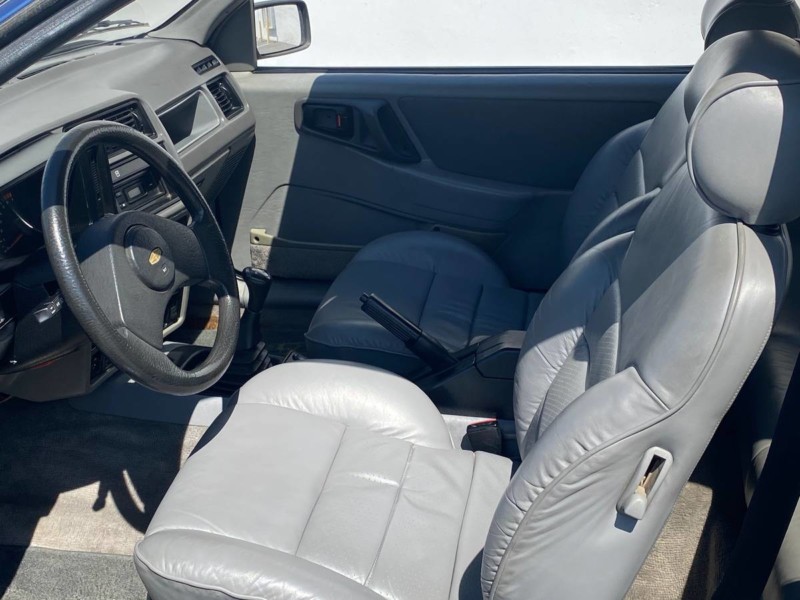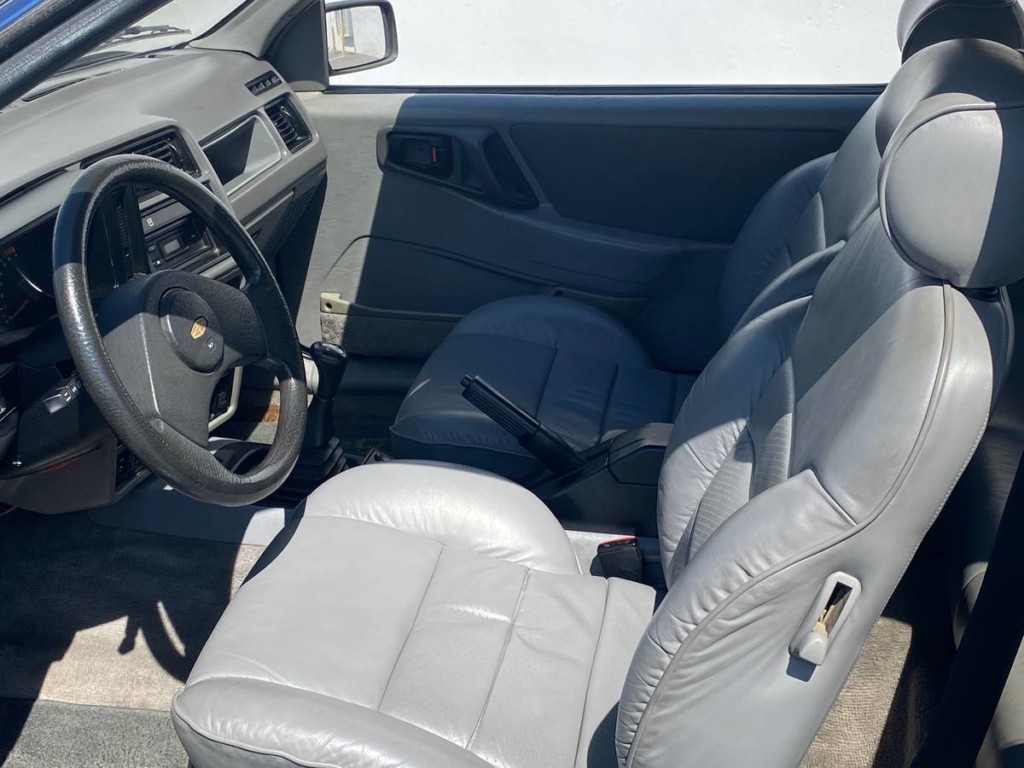 To list your own car, contact us
HERE
.
*SAE rated from factory. May not reflect current output.
*Performance numbers pulled from either the factory brochure or reputable automotive road tests.
*Base price when new does not reflect original MSRP of this particular car, nor does it reflect what the original owner paid for it.
*Advertised price at time of posting. Sellers can raise or lower prices on their original ad at any time. Click on the original ad to view current price/availability.
Mileage Disclaimer: NOC has not confirmed if the mileage stated by the seller is true and accurate. It is up to the buyer to verify these claims. Vehicle history reports, service records stating mileage, and even inspections of odometer tampering are recommended.
Share This Car With A Friend: