64,337 Original Miles
Manual Transmission
7.4L V8
450 hp @ 5600 rpm*
500 lb/ft torque @ 3600 rpm*
1/4 mile: 13.44 @ 108 MPH
*Base Price in 1970: $2,800 + $988.55
*Seller Asking:
$158,995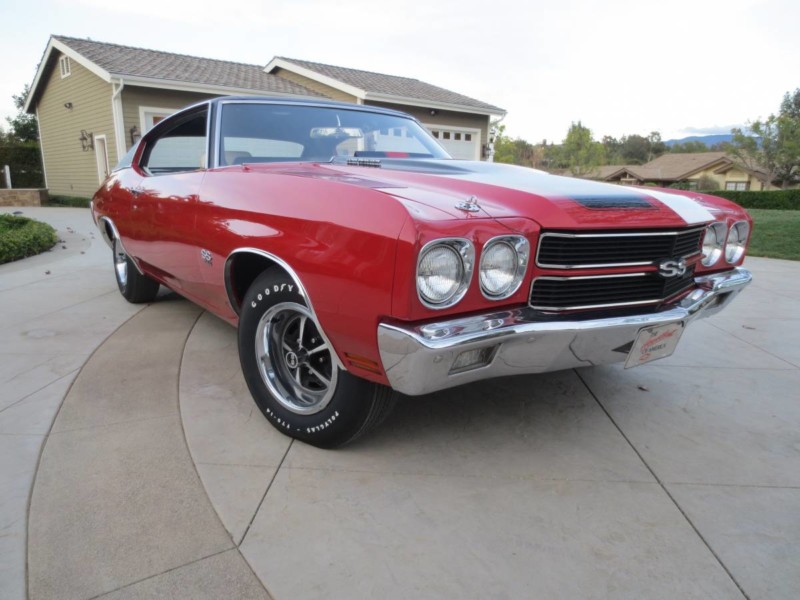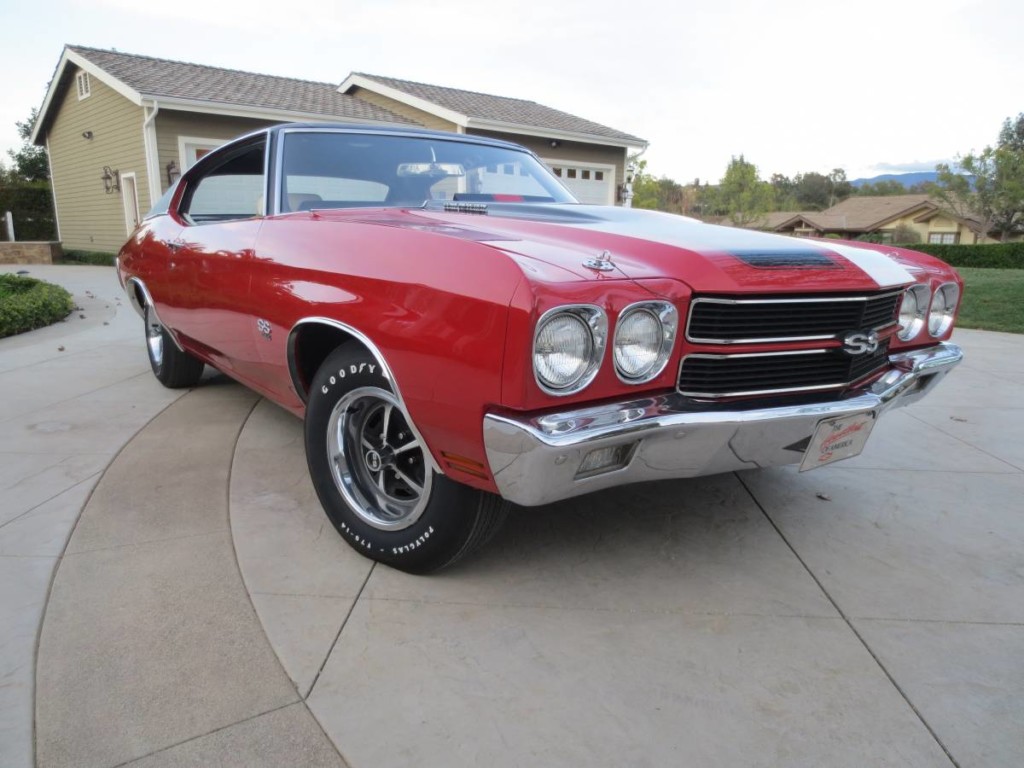 Fast Facts:
For the 1970 model year, GM lifted the 400 cubic inch engine size limit for mid-size cars, which included the Chevelle. All four divisions (Chevy, Buick, Olds, and Pontiac) had the green light to drop the biggest engines they could into their cars, resulting in engines like Pontiac's 455. For Chevrolet, it was decided to increase the stroke of their legendary 427 to 454ci, and offer it in two variants. The most popular was the LS5, a 360 hp hydraulic lifter "every day" big block. According to factory brochures, this was the most powerful engine option for the Chevelle
The 2nd variant, however, wasn't found in the brochure. Code named "LS6", this option couldn't easily be traced through factory literature and spec sheets, and it wasn't openly advertised by Chevrolet. To order a true Chevelle SS LS6, you had to check off 3 particular option packages, totaling ~$1000. What you'd end up with is a $4k mid-size car packing a 450hp solid lifter LS6 engine, a strengthened close ratio M22 4spd manual (or bulletproof Turbo 400 auto) and the SS appearance package
The LS6 engine had a massive carburetor (flows nearly 800 CFM) along with 4 bolt mains, a forged steel crank, forged steel rods, and forged aluminum pistons w/ 11.25:1 compression. Despite the large 4″ stroke, the LS6 maintained an over-square design (the bore is 4.25″). This helped the LS6 achieve a 6500 RPM redline. At these engine speeds, deep groove accessory drive pulleys were a necessary addition
Unlike most high horsepower solid lifter engines (which didn't come alive until the high RPM's), the LS6 was a complete torque monster down low. This was one of the most "tame" solid lifter motors on the market – one that not only idled well @ 850 RPM, but was also docile and unexpectedly quiet, according to period road tests. The LS6 Chevelle was remarkably tractable and had a superb ride quality
The low end torque was substantial enough to spin the tires during WOT gear changes in all 4 gears, and it eventually earned the nickname "Earth Mover". "There is so much bottom end on this car that it is impossible to use all of it effectively with street tires." – Hot Rod Mag, 1970. "Any throttle stabbing off the line would cause the tires to go up in smoke, and the car generally wanted to get sideways as a result. A decent set of drag slicks would naturally get more bite to the ground, but the immense amount of torque going through the drive line would just as naturally start breaking parts."
The period road test went on, stating that "low-end torque is so tremendous that there was no way the car would leave smoothly (during a launch). It either bogged or it cranked the rear wheels into the outer limits. Torque isn't a passing phase in this 454. No matter what the shift point, the rear tires always spun off a bit of elapsed time with each upshift."
Speaking of upshifts – the M22 4spd was developed after Chevy began having reliability problems with the M21 in their road race Corvettes. Along with its heavier construction, the M22 featured many upgrades over the M21 – most notably, the gear pitch (angle of the gear cut) was reduced by almost half (the smaller the angle, the smaller the contact patch between the gears – resulting in less friction and heat generated through the gear mesh. This is why straight cut (zero angle) gears are used in racing). The reduced angle gave the M22 a noisy gear whine, which earned it the famous "Rock Crusher" nickname from engineers during its development
The M22 was further modified for use in the LS6, and it was different enough from the regular production M22 transmission that they weren't interchangeable. The LS6 version featured finer clutch drive gear splines, larger and heavier mainshaft rear splines, a pressed-on speedometer drive gear, and a 10.5 heavy duty clutch
Key Model Year Changes:
This is the one and only year of the LS6 Chevelle
While the LS6 option was intended for 1971, it was dropped last minute. No official records suggest any 1971 Chevelles left the factory with an LS6 engine
1970 is the final year of individual low and high beam setup (4 total headlights, 2 on each side). The following year (1971) switched to a single headlamp setup on each side
Seller Notes:
This is a truly original and unrestored survivor with 64K miles
Certified by Chevrolet expert Jerry MacNeish
Registered in the LS6 registry. Certificate was done on 8/12/19 number 0049
Cranberry Red paint (75-B) is mostly original, with some touch up work here and there. Great condition overall
Original untouched LS6 454/450 hp engine
Original muncie M22 4spd and 12 bolt limited slip diff
White interior is very nice, but it was originally black. When delivered new to the original lady owner, she insisted the interior be swapped to white
The dealer completed the swap using a factory white interior from another Chevelle
Original floors and are in very good condition
Still drives like new
Location: Orange, California – View Seller's Ad

Disclaimer: New Old Cars LLC is not affiliated with or endorsed by Autotrader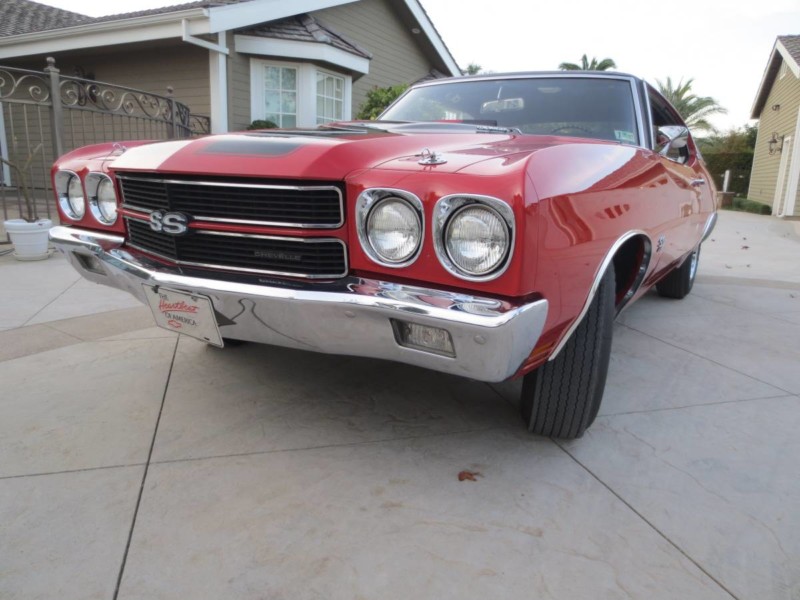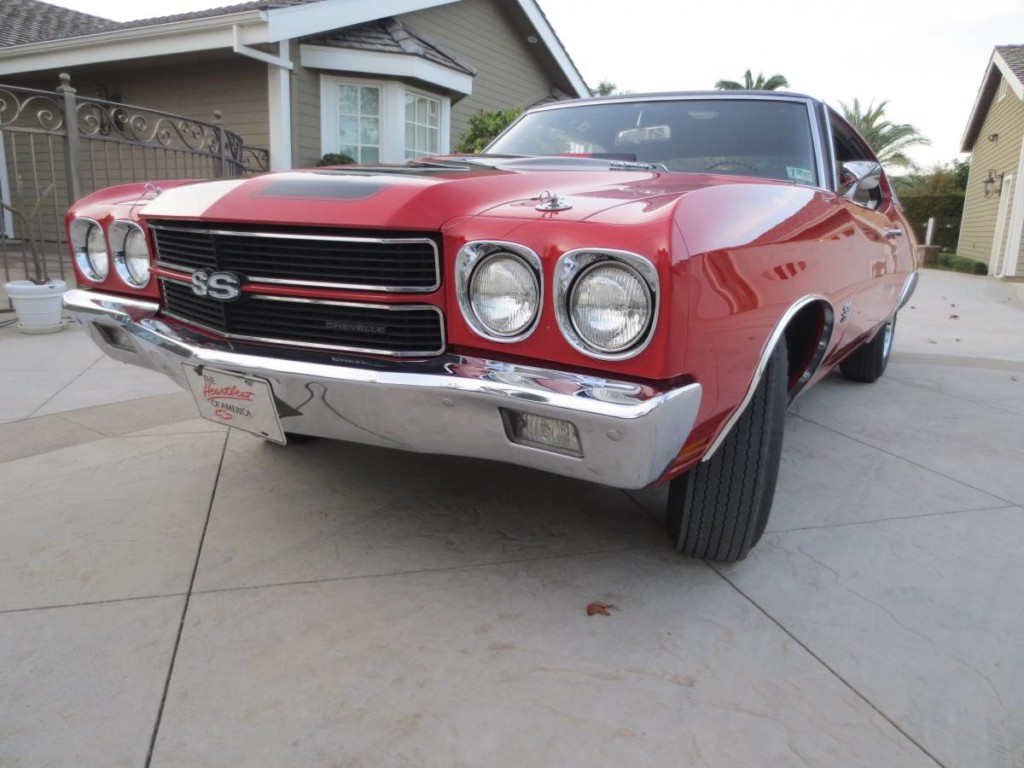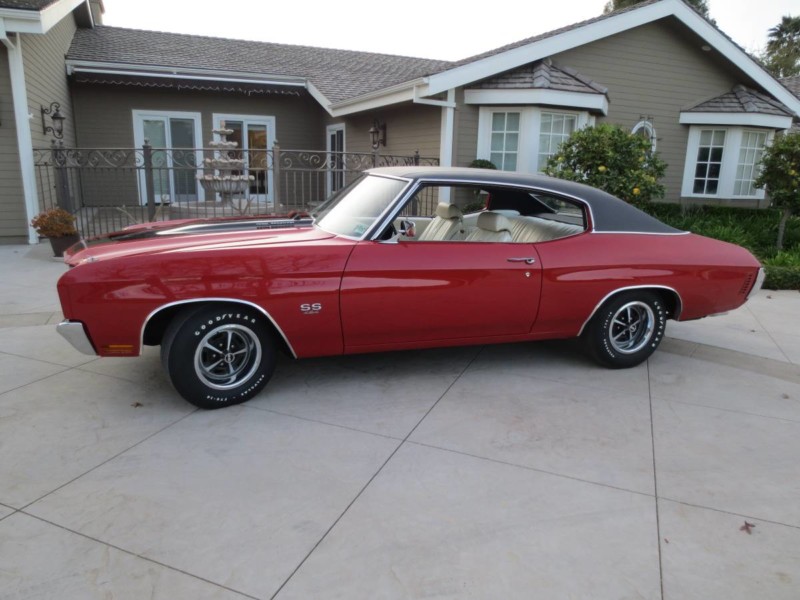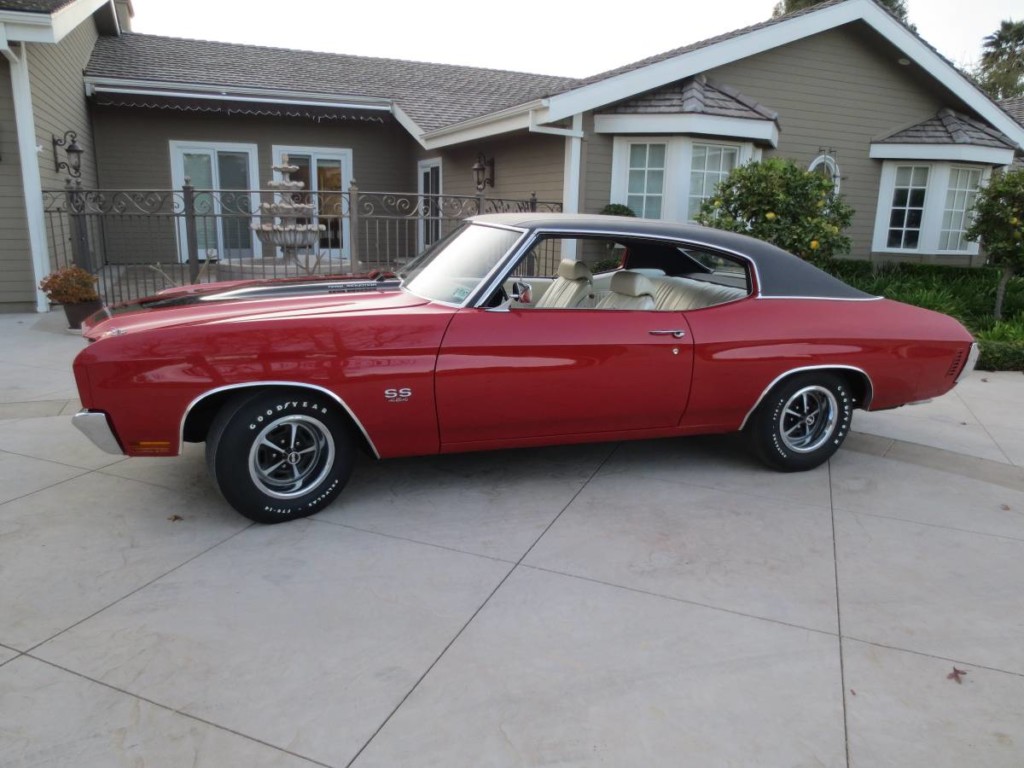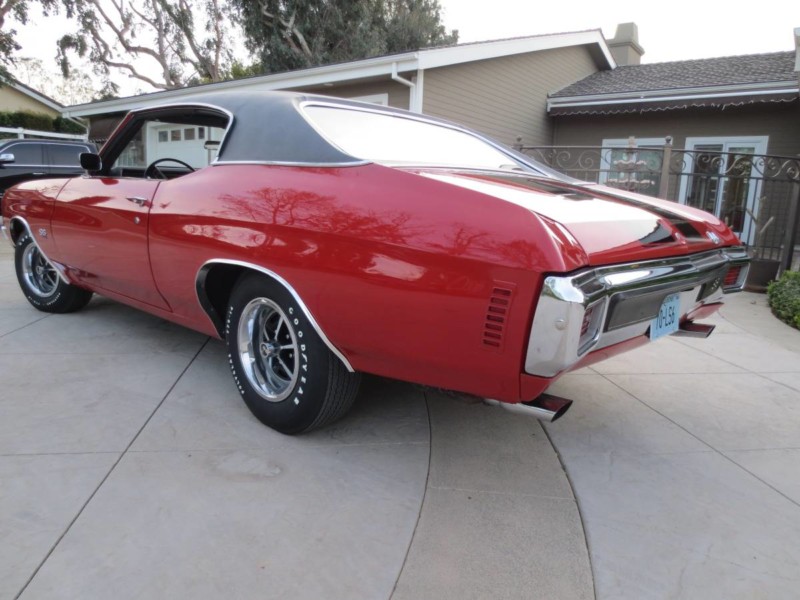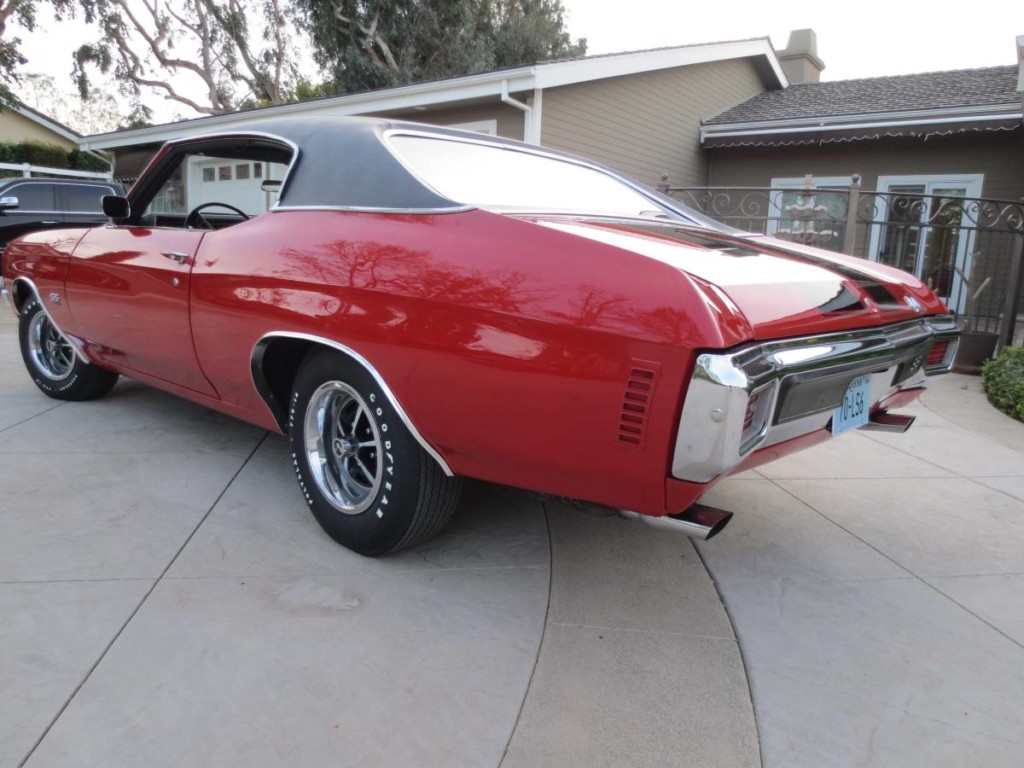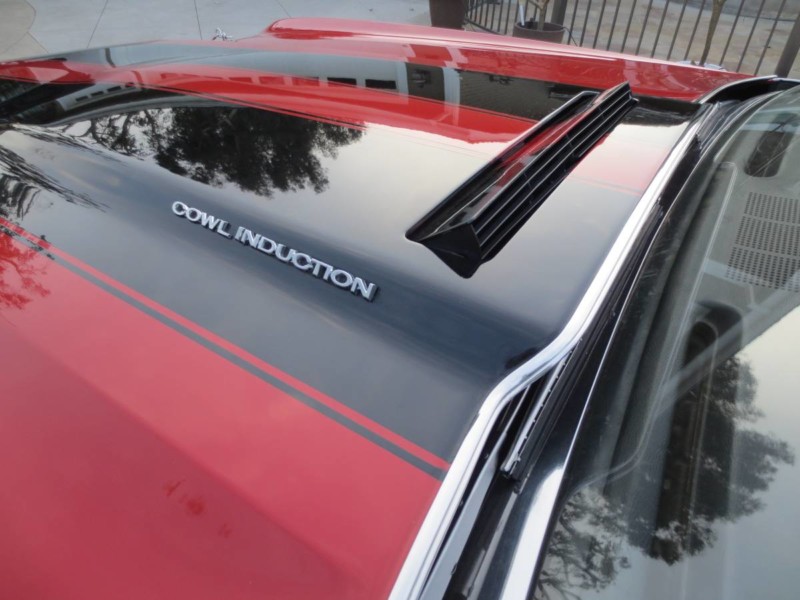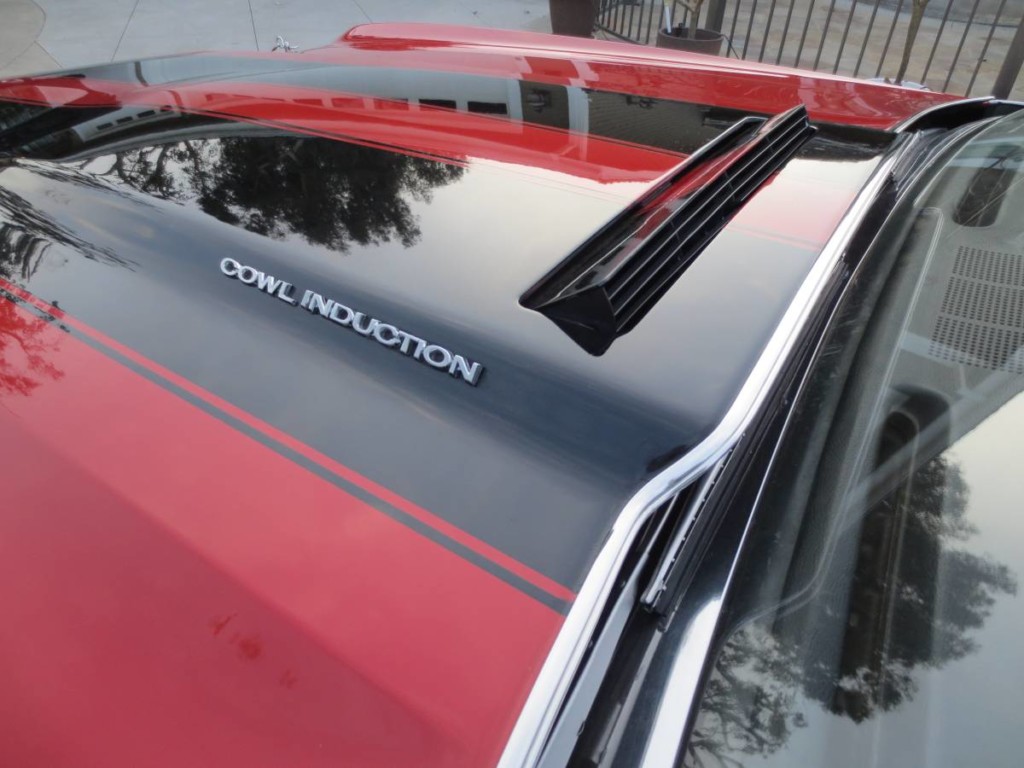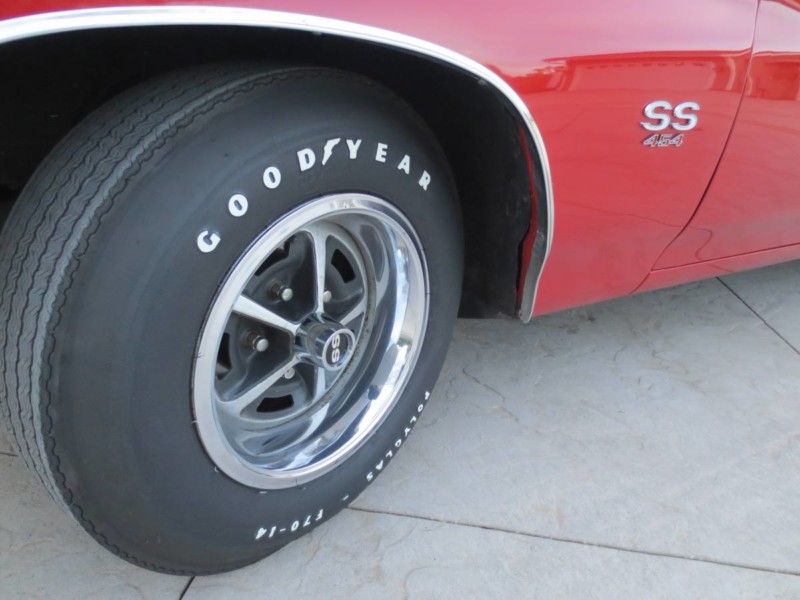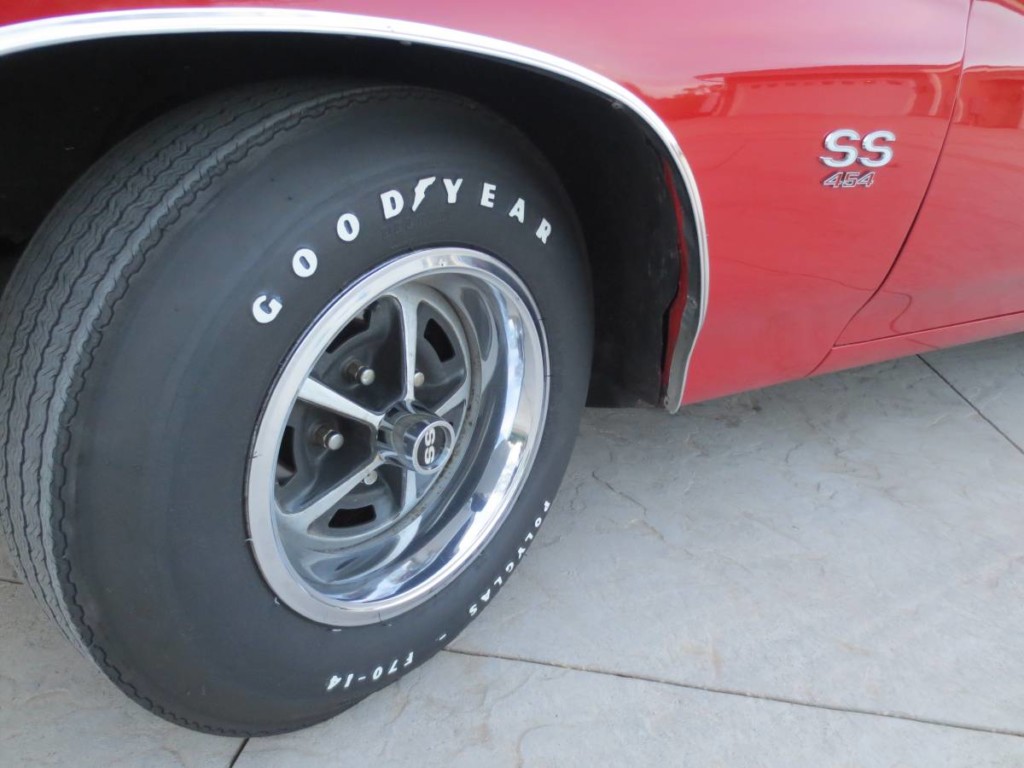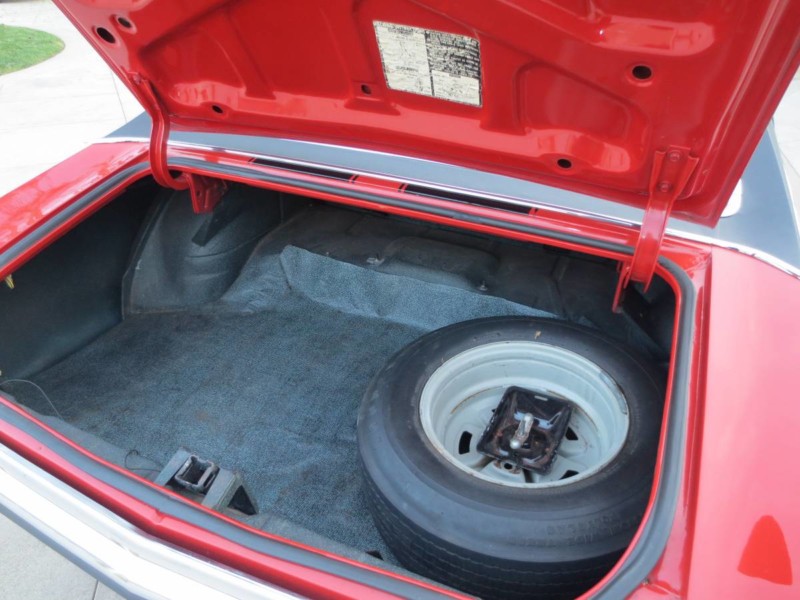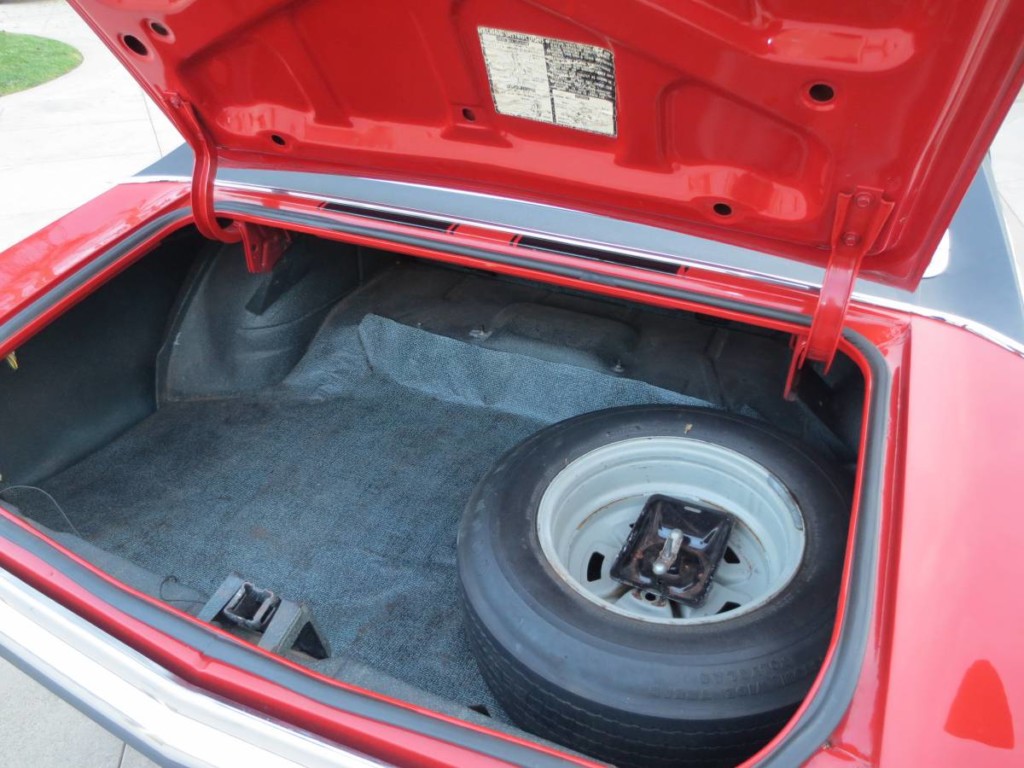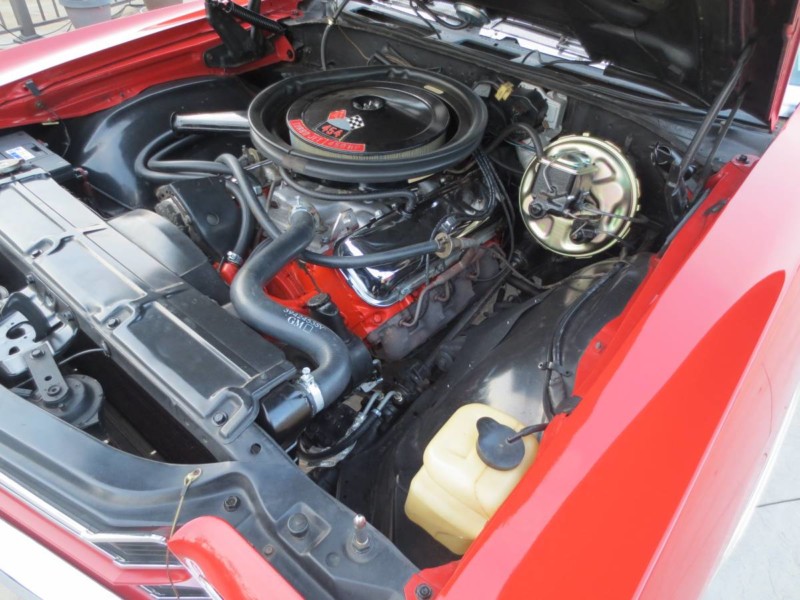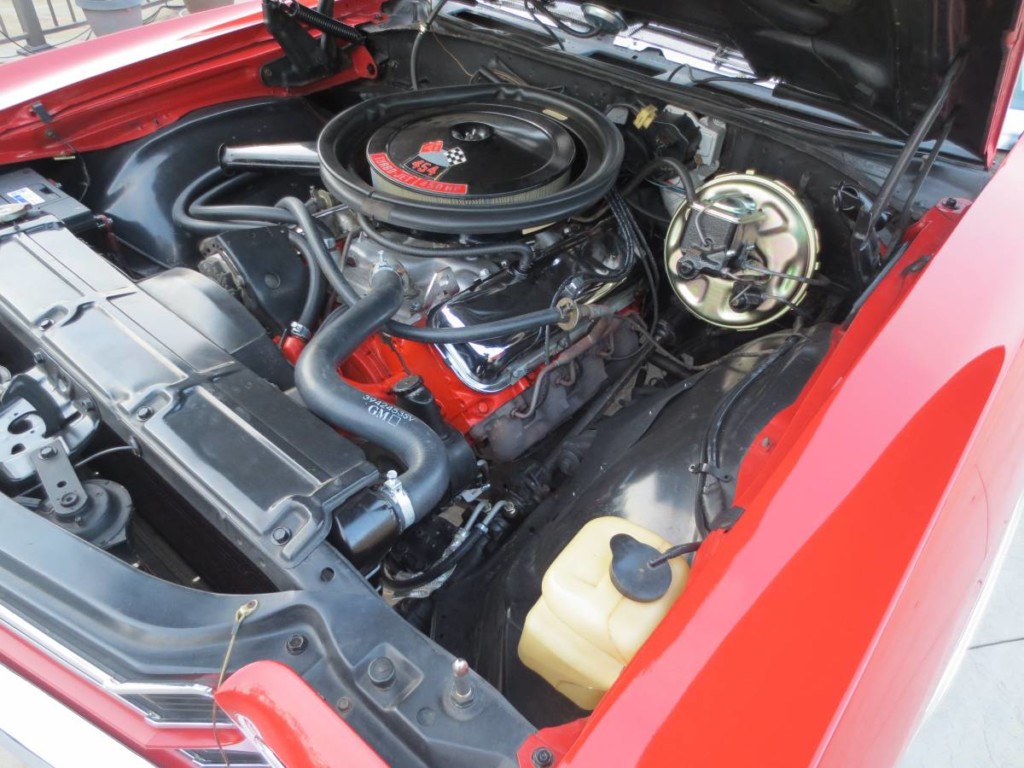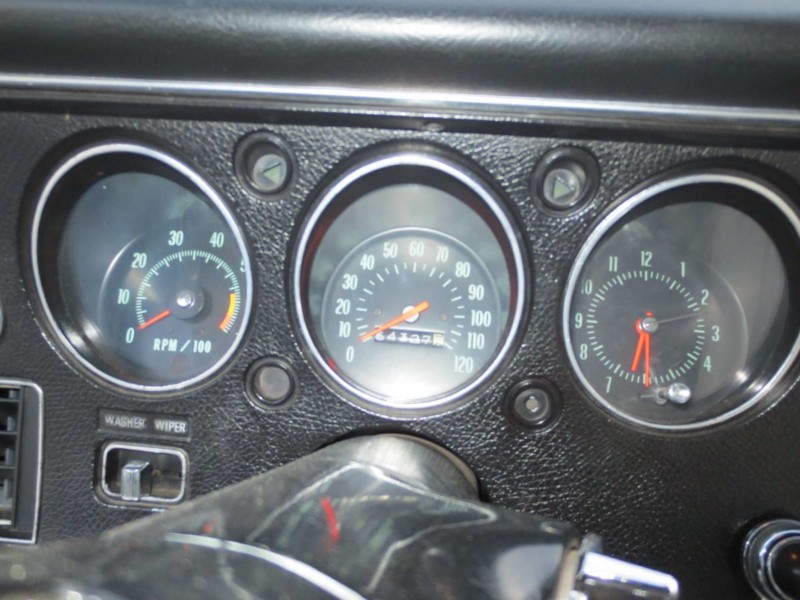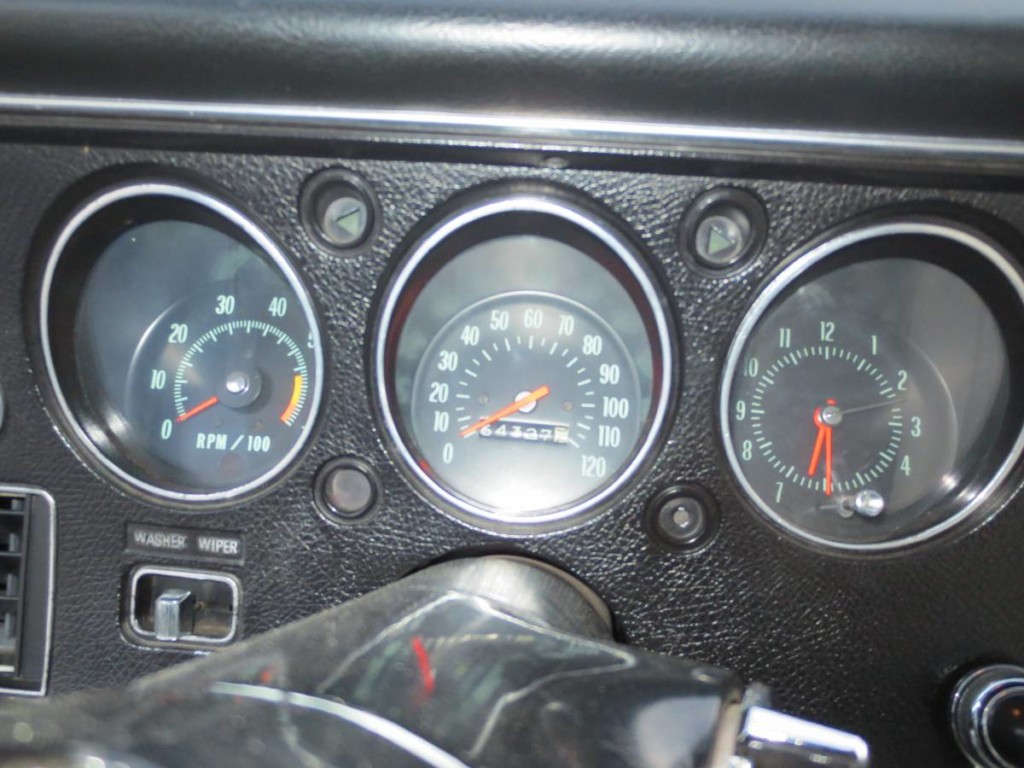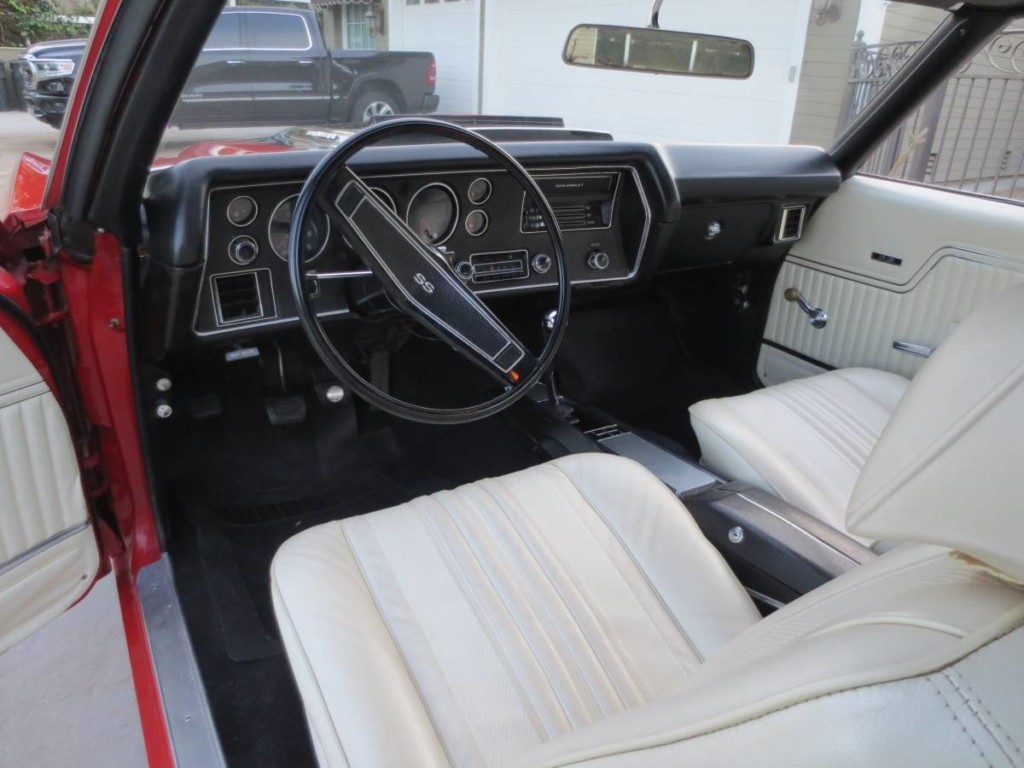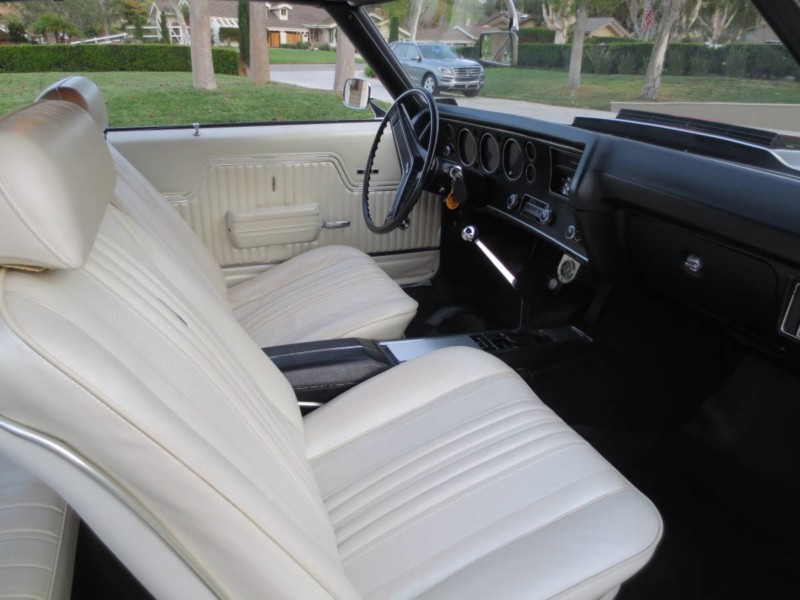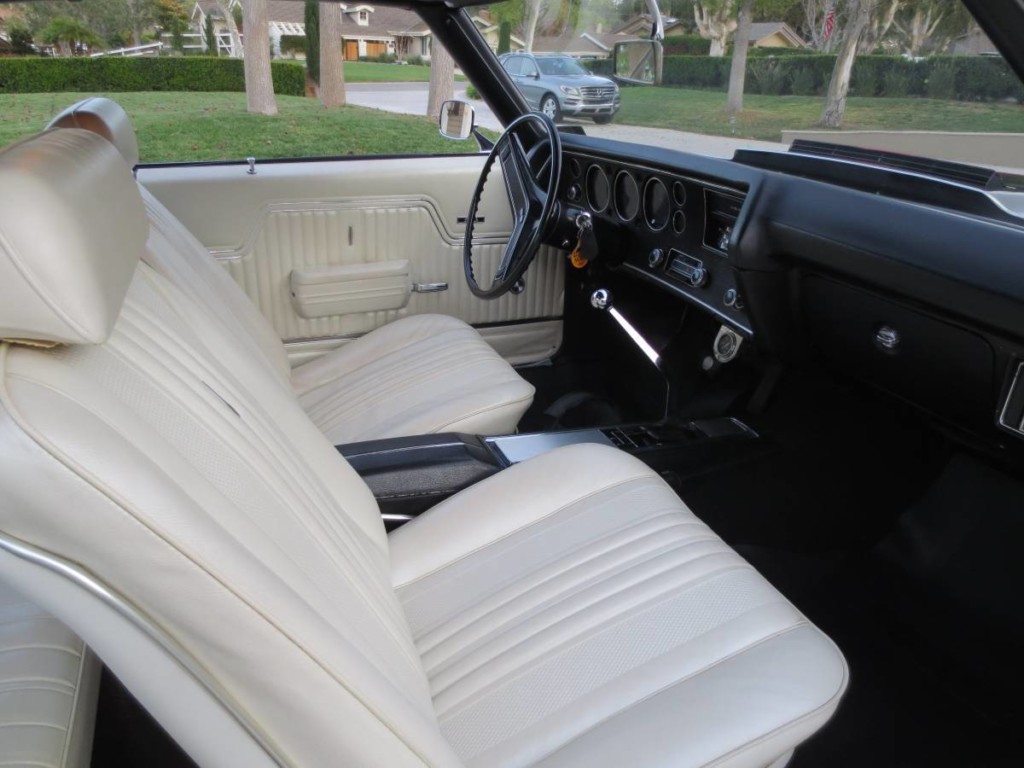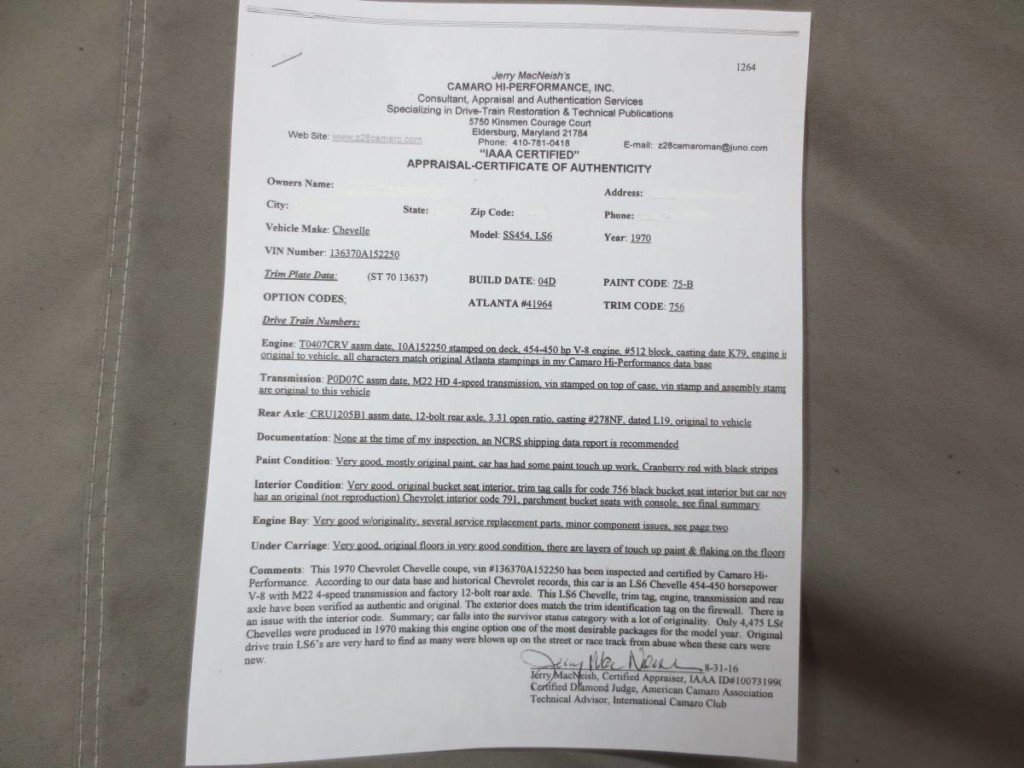 For more photos, please see seller's ad HERE.
To list your own car, contact us HERE.

*SAE rated from factory. May not reflect current output
*Performance numbers pulled from reputable automotive road tests
*Base price when new does not reflect original MSRP of this particular car, nor does it reflect what the original owner paid for it
*Advertised price at time of posting. Sellers can raise or lower prices on their original ad at any time. Click on the original ad to view current price/availability

Share This Car With A Friend:
– COMMENTS –