17,004 Original Miles
Manual Transmission
2.4L 4 Cyl
155 hp @ 5600 rpm*
160 lb/ft torque @ 4400 rpm*
Capable 0-60 MPH: 8.1 seconds
Top Speed: 130 MPH
*Base Price in 1996: $22,249
*Seller Asking:
$16,000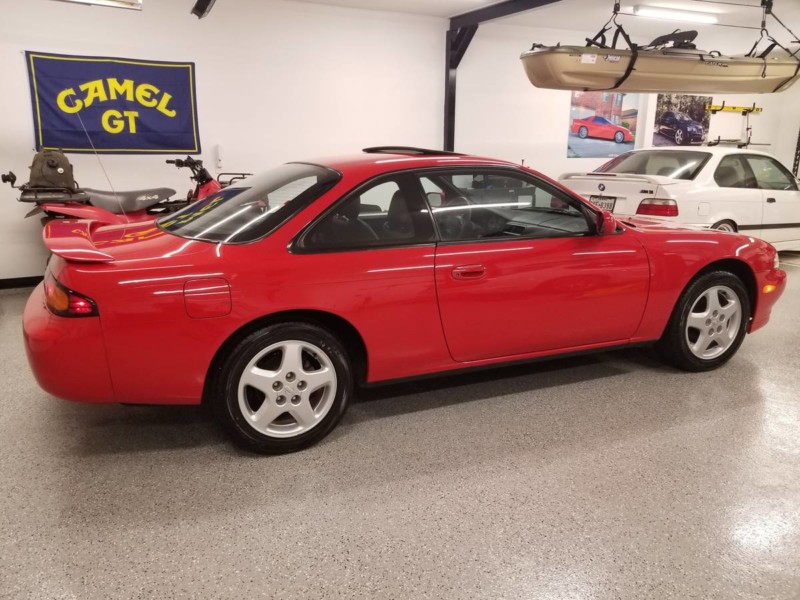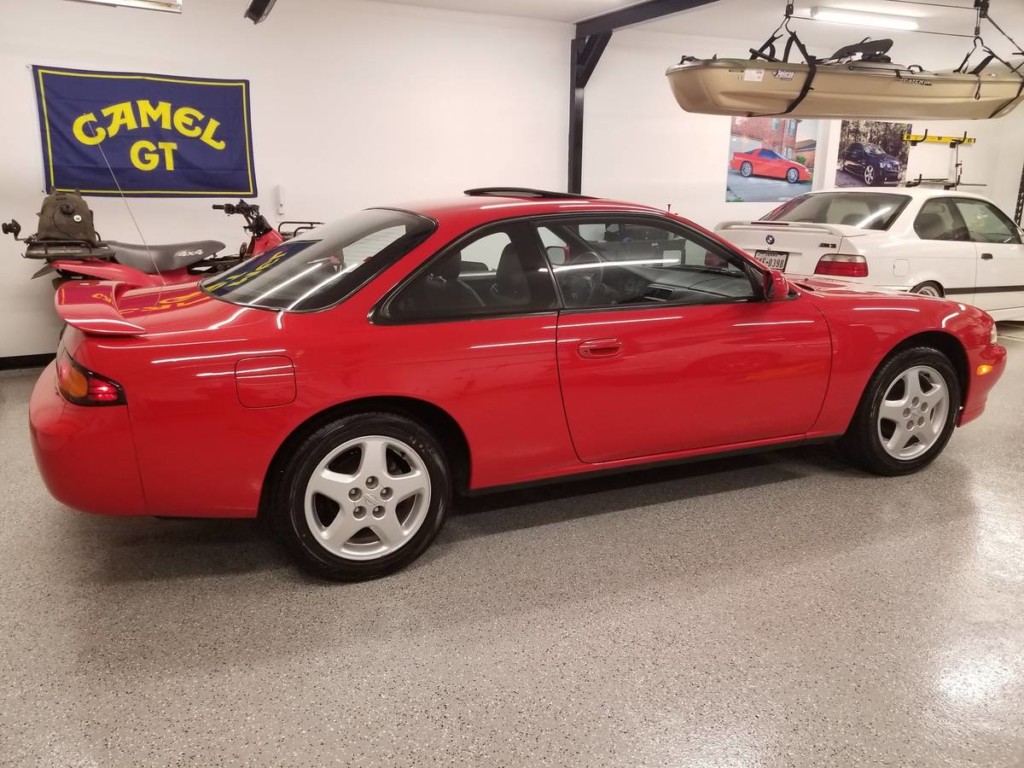 Fast Facts:
The S14 generation 240SX was produced from 1995 to 1998 in the U.S (it was referred to as the Sylvia in Japan). This was one of the only RWD cars in its class – its direct competitors include the Honda Prelude, the Mitsubishi Eclipse, the Toyota Celica, and the Acura Integra and CL, to name a few
Featured Nissan's DOHC KA24DE. Unfortunately, this engine was intended from the beginning to power trucks and SUVs (like the Pathfinder). This meant the engine was given an "under square" design (stroke bigger than bore) – the large stroke gave it plenty of torque down low, but restricted its operation efficiency as the RPM's climbed. This prevented the KA24DE from gaining popularity in the racing scene
However, this engine was born during Japan's "stronger is better" period of engines, so the KA24DE was overbuilt for its intended application. It featured a durable cast iron block with an aluminum head, and it even included piston oil squirters. Also, KA24DE motors are plentiful and easy to source, since they powered so many other vehicles
Nissan put the extra effort into making this a smooth, easy to use "luxury" coupe. The transmission's 2nd gear features a double cone synchronizer for smooth, seamless shifting from take-off. Hydraulic motor mounts and hydraulic suspension insulation help dampen NVH
Features electroluminescent gauges that switch from black background/white numbers during the day to white background/black numbers at night
A Cray Computer was used to increase torsional rigidity by 50% over the previous generation, and bending rigidity was doubled. In addition, the body was tested in a 130 MPH wind tunnel
Key Model Year Changes:
Features re-styled front grilles
The base coupe now has body colored mirrors
The SE coupe ditches its power antenna, sharing the fixed antenna of the base model
The 1997 model year 240SX received minor cosmetic changes, including new projector headlights, restyled tail lights, and redesigned front bumper, hood, and fenders. The updated styling is enough to earn 1997+ models the nickname "Kouki", while the previous years are nicknamed "Zenki" (the names mean "before" and "after" in Japanese)
Seller Notes:
17,004 original miles
Car is totally stock
Drives like a new car
Has been repainted once
New tires, fluids, spark plugs and valve cover gasket
Location: Cypress, Texas – (more photos below)
UPDATE: ad is no longer available (sold or expired)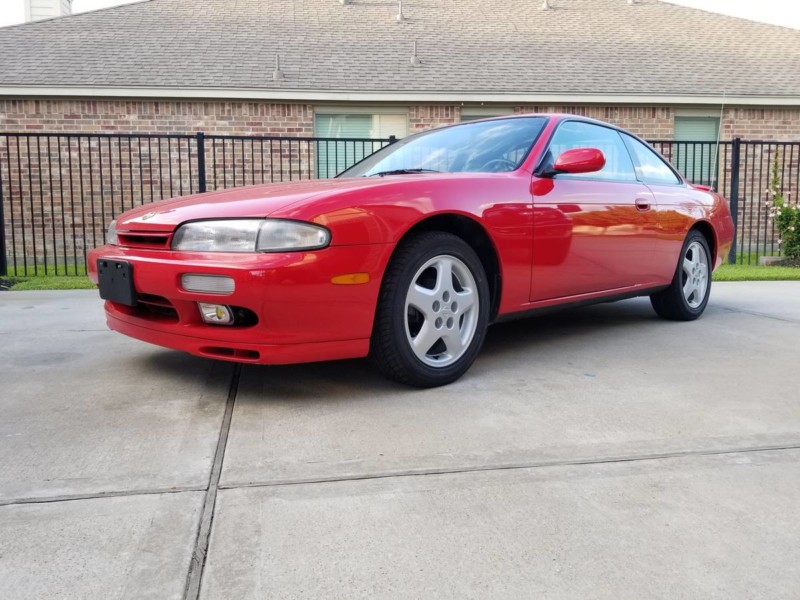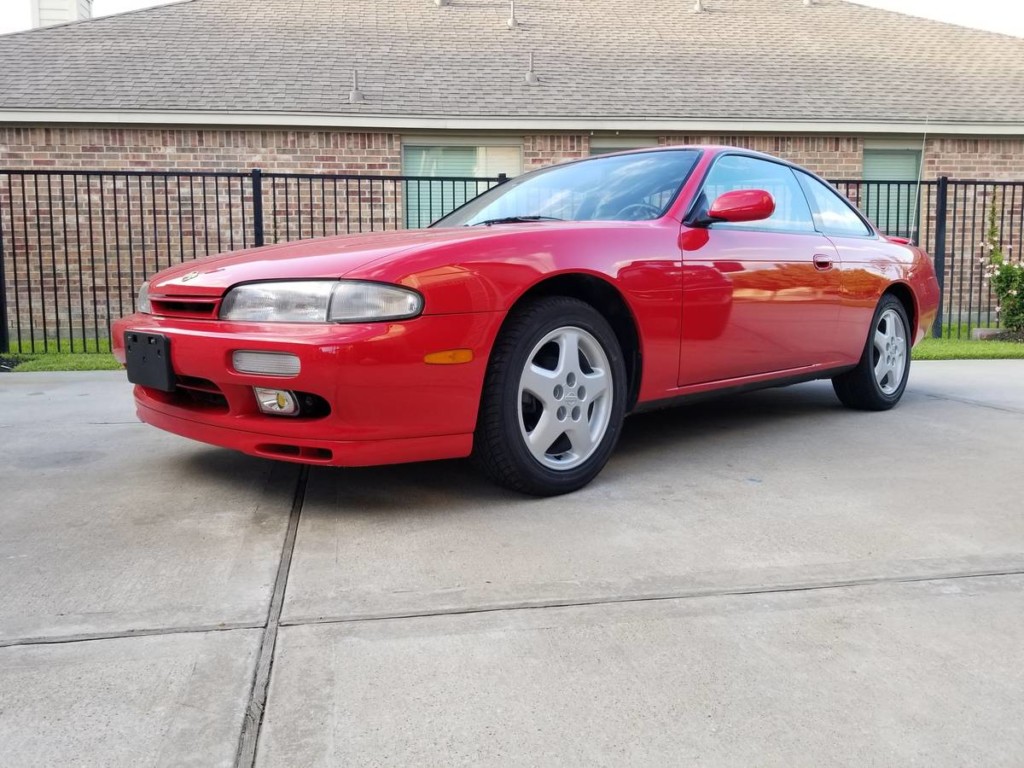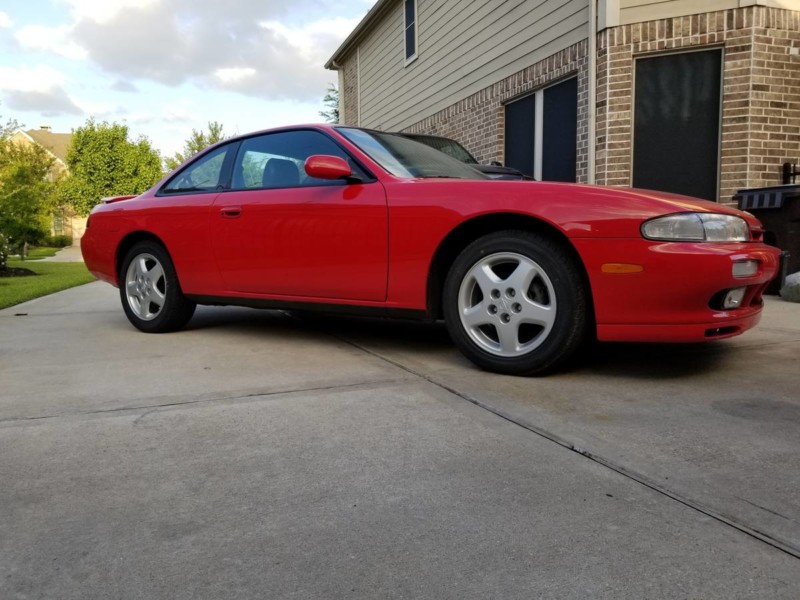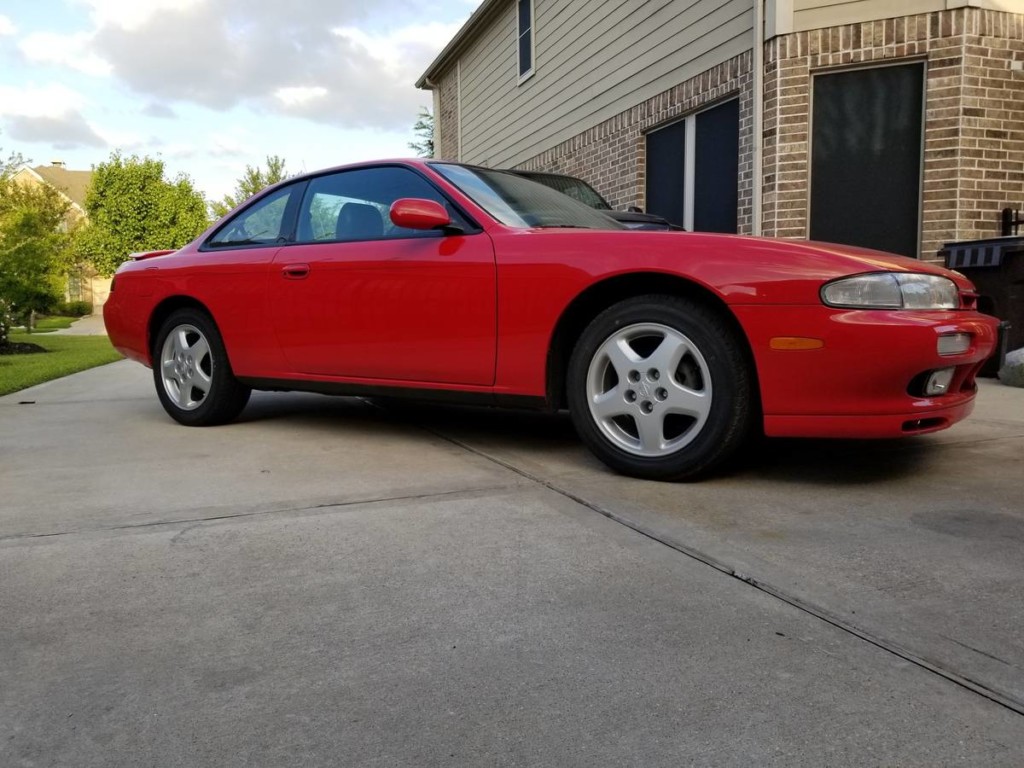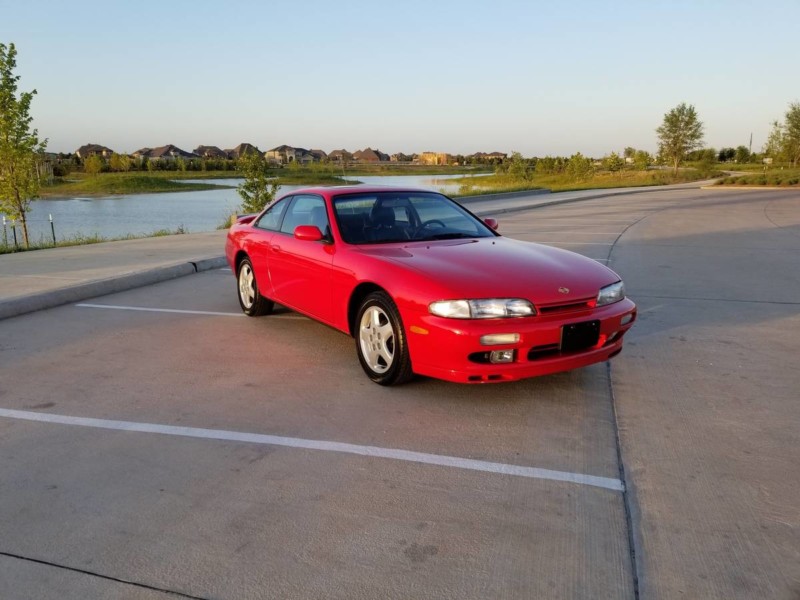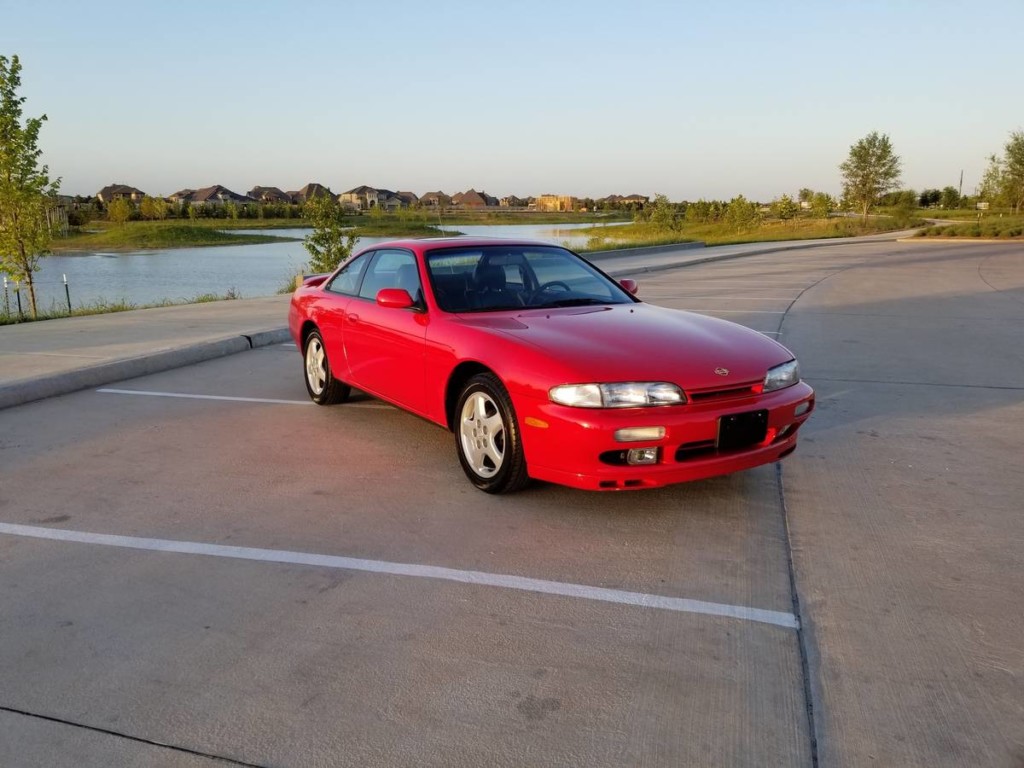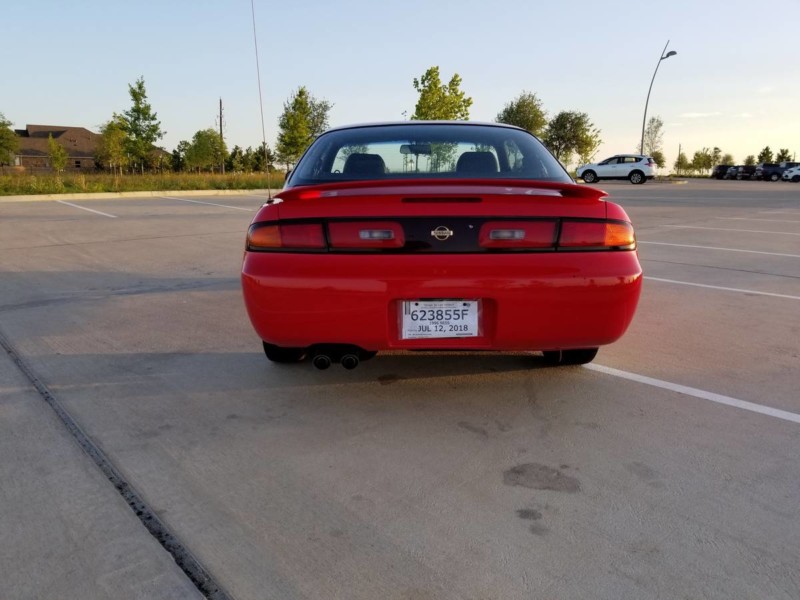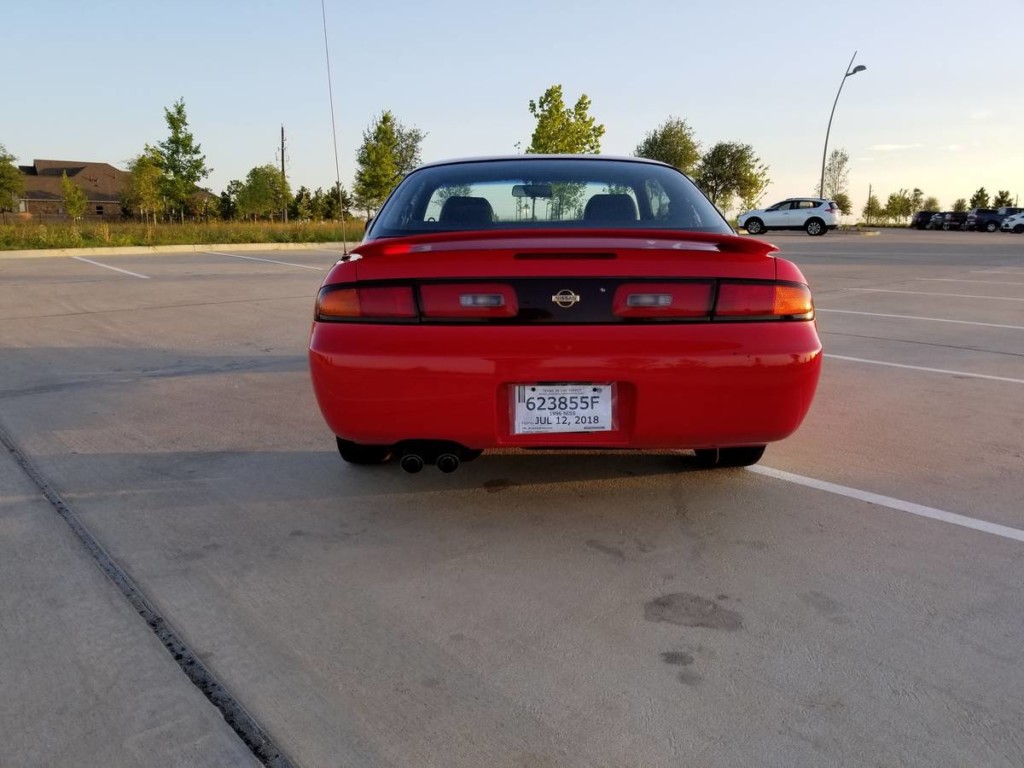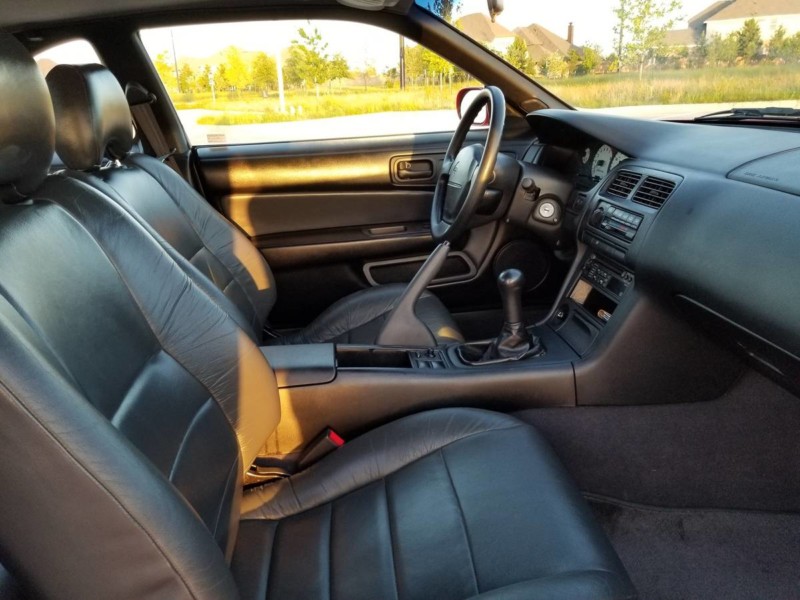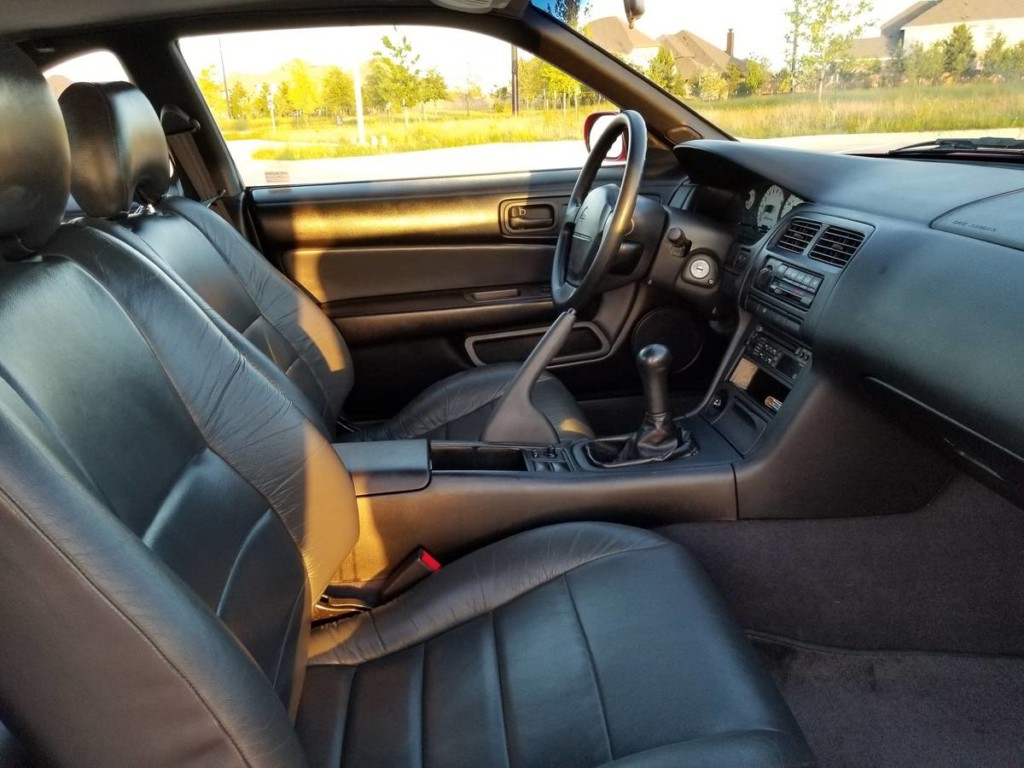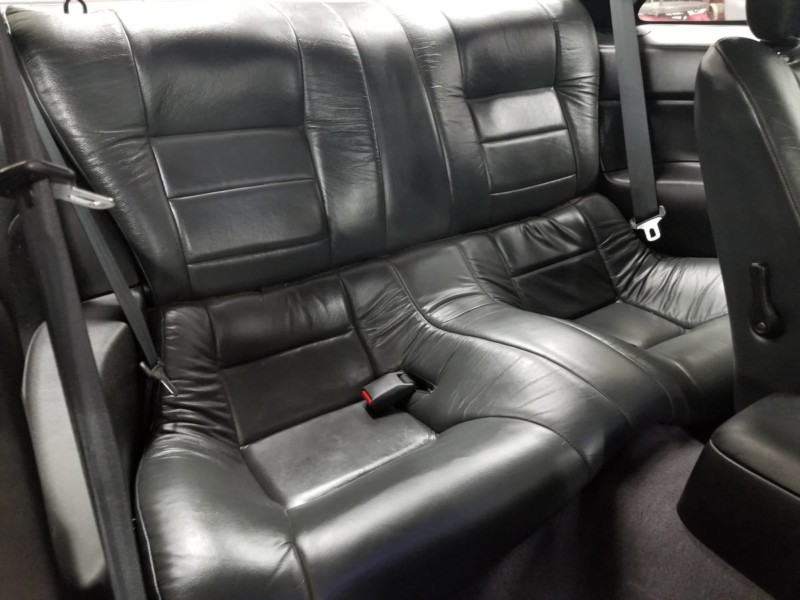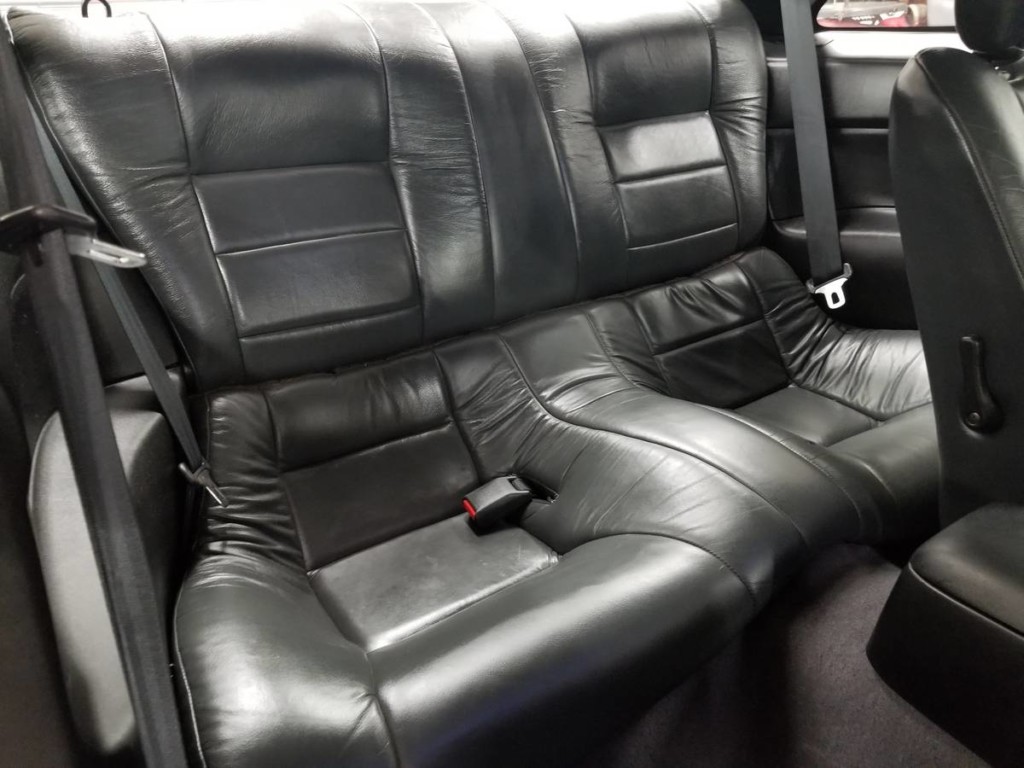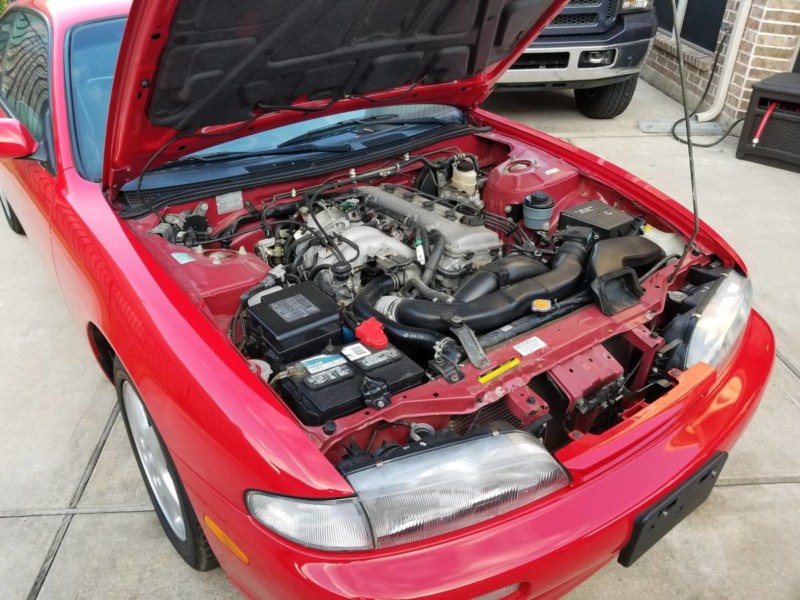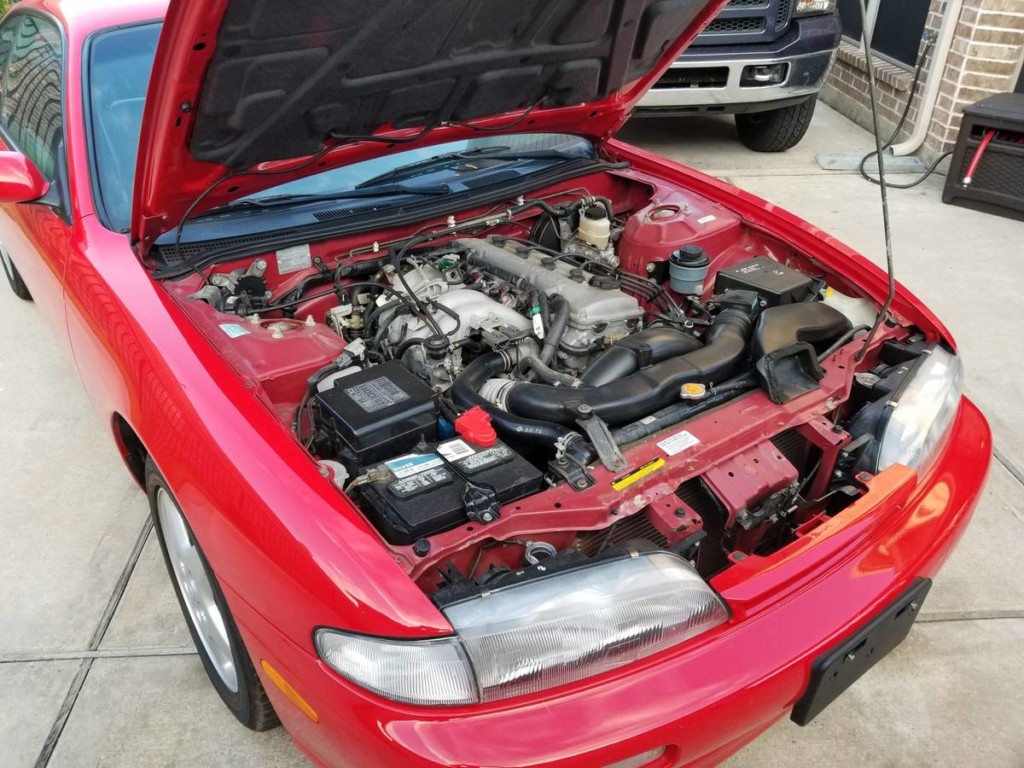 UPDATE: ad is no longer available (sold or expired)
To list your own car, contact us HERE.

*SAE rated from factory. May not reflect current output
*Performance numbers pulled from reputable automotive road tests
*Base price when new does not reflect original MSRP of this particular car, nor does it reflect what the original owner paid for it
*Advertised price at time of posting. Sellers can raise or lower prices on their original ad at any time. Click on the original ad to view current price/availability

Share This Car With A Friend:
– COMMENTS –