53,170 Original Miles
Manual Transmission
2.3L 16V DOHC 4 Cyl
167 hp @ 5800 RPM*
162 lb/ft torque @ 4750 RPM*
Capable 0-60 MPH: 8.9 seconds
Top Speed: 143 MPH
Price in 1986: $43,100
*Seller Asking:
$39,995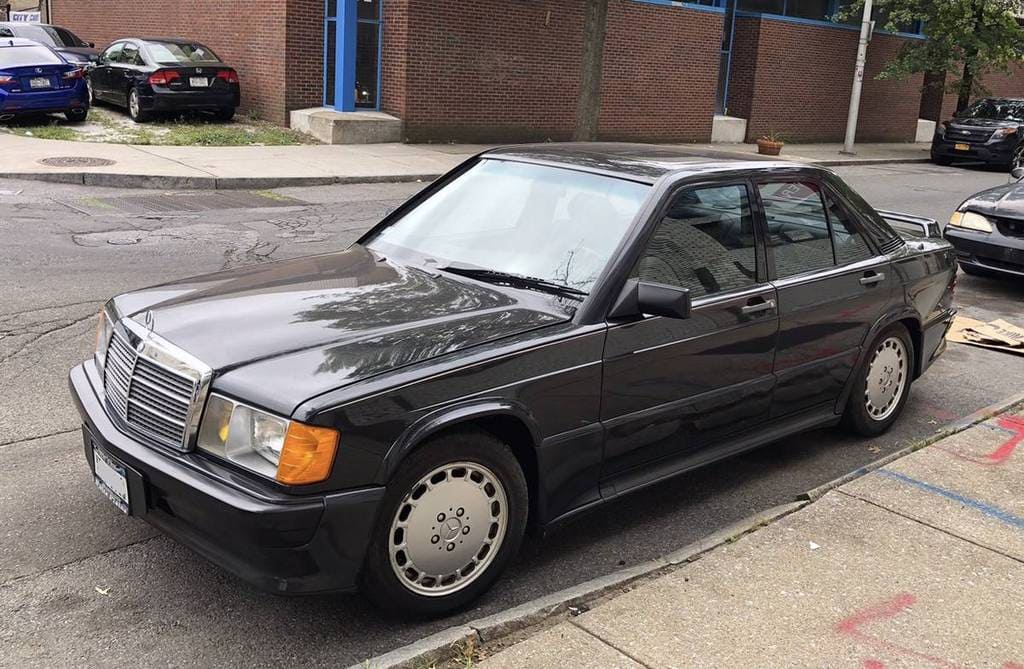 Fast Facts:
The 190 model (W201 series) was the first affordable compact car ever offered by Mercedes. In an effort to promote this car to the masses, Mercedes originally planned to take it rallying (a sport that was gaining massive popularity in the '80s). Unfortunately, things took a turn when Audi released its (now iconic) Quattro AWD rally car – a competitor that the RWD 190E was no match for. As an all-new model, the 190E had to dominate in motorsport to prove itself, so Mercedes ditched its plans for rallying and instead looked to another form of motorsport that was gaining popularity: DTM road racing
DTM had homologation rules, however: all entries had to closely resemble a production vehicle. This meant that Mercedes had to offer a production 190E with a DTM-style body kit and a detuned version of the race car's engine. The resulting model was known as the 2.3-16v (2.3L 16 valve) shown here
The engine's party piece was the aluminum cylinder head designed by Cosworth. With 4 valves per cylinder, solid lifters, and a 7,000 RPM redline, this was nothing short of an edgy, high-strung powerplant for the street. As such, regular valve lash adjustment intervals are required
Using a cylinder head designed for high-RPM breathing requires a short block that can handle high-RPM operation. The 190E's four cylinder was well suited for the job, featuring lightweight aluminum pistons to help lower rotating mass as well as an exceptional bore to stroke ratio of nearly 1.2 (95.5mm bore, 80mm stroke). For reference, 1.1 to 1.3 is typically reserved for racing engines, which is essentially what this motor is. A small stroke reduces the piston speed, which significantly reduces parasitic drag (an enemy of high-RPM operation). The large 95.5mm bore is necessary to help reduce valve shrouding from the 4 valve cylinder head
A defining trait of the 2.3-16 driving experience is the Getrag "dogleg" 5spd transmission – a unit that, ironically, is shared with its no.1 DTM competitor: the E30 M3 (Euro spec). Top gear is direct drive (1:1), allowing the 2.3-16 to reach its top speed effortlessly (an overdrive would restrict the top end substantially). Connecting it to the wheels is a 35% locking limited-slip differential
Despite not being as aggressive as the race car, the DTM-style body kit was still effective at reducing drag and lift at high speeds. The W201 already had the lowest drag coefficient of any four-door car on the market (.33 cd), but with the added DTM aero, the cd was reduced to a mere .32 (despite running wider wheels)
The 190E 2.3-16 goes down in history as the car that unintentionally exposed a particularly new F1 driver to fame. When the new Nurburgring Grand Prix race track opened in 1984, Mercedes celebrated the occasion by inviting twenty F1 drivers to race in identically spec'd 2.3-16 cars on the new circuit. The event, known as the "Race of Champions", included championship-winning drivers such as Niki Lauda, Phil Hill, Keke Rosberg, James Hunt, and the famed Stirling Moss. However, they all lost the race to an exceptionally determined young lad named Aryton Senna – a driver who most people have never heard of, having made his F1 debut only two months prior
Senna, who had been locked in a battle for first place with Niki Lauda, overtook the former champion with a daring maneuver, securing the race by three tenths of a second. The spectators were awestruck! This event (and car) exposed Senna to the world and proved to Senna himself that he had a chance at being the best in F1
Key Model Year Changes:
The 2.3-16 was only sold in the U.S from 1986 to 1987
1986 models featured deep-dish headlights. 1987 cars received flush headlights w/ wipers
Numerous (minor) mechanical and electrical changes occurred between 1986 and 1987
The only exterior colors available were Smoke Silver and Pearl Black (both years)
Airbag is standard on both years (U.S models)
The following year (1987) sees a revised center console (now a full-size center console), updated climate control operation, dual fuel pumps, and more
The 2.3-16 was only sold in the U.S from 1986 to 1987
In total, only 1,880 2.3-16's were sold in the U.S
Pop-up sunroof became standard mid-1987 MY
1988 saw the release of the 2.5L 2.5-16v in other parts of the world (not sold in the U.S). The 2.5 did not have a Cosworth designed head like the 2.3 – rather, the head was designed in-house by Mercedes. The engine was more powerful thanks to an increased stroke, but new restrictive emissions components meant that performance was similar to the previous 2.3L cars
Seller Notes:
53k original miles
5spd dogleg
One owner
All original
Purchased new here in Westchester County
Runs and drives with no issues
New clutch master cylinder

         
CONTACT SELLER – Update: Seller's Craigslist ad has been deleted (sold or removed from market)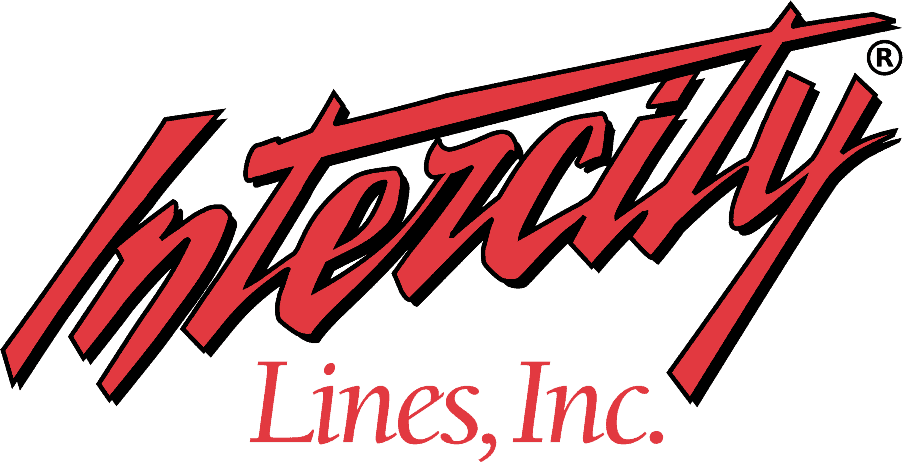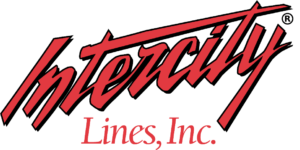 – Click for shipping quote –
NEVER MISS A CAR!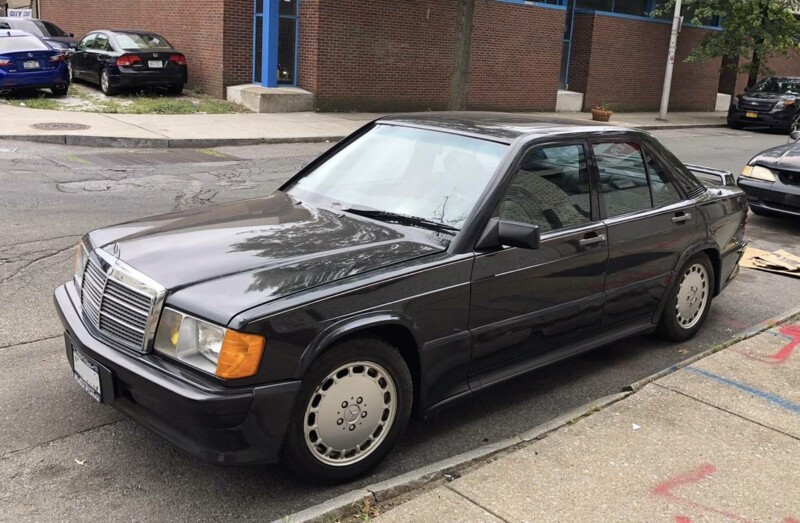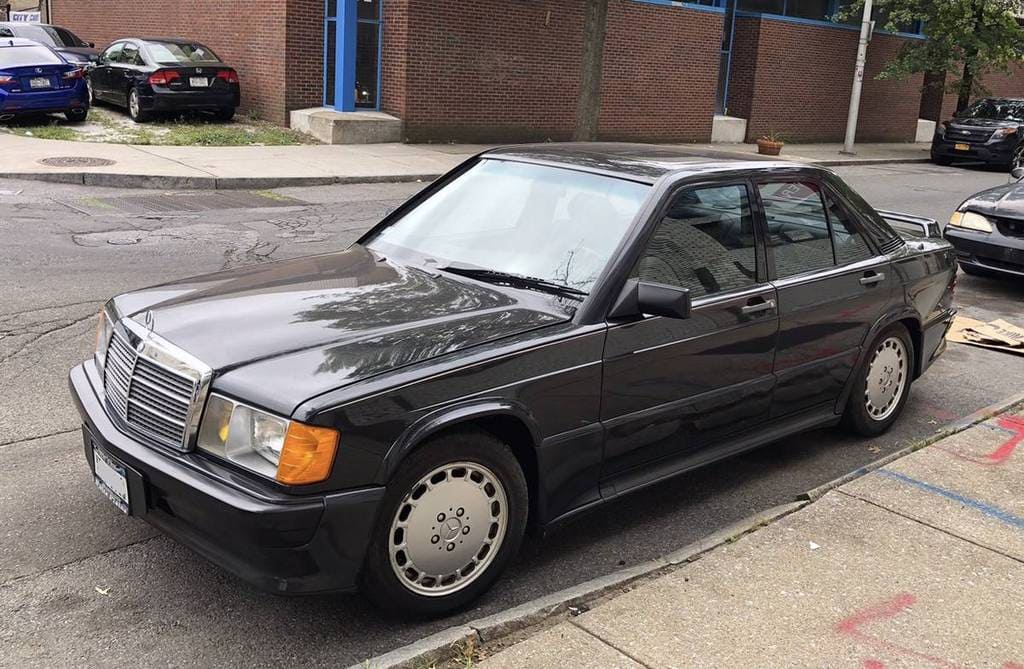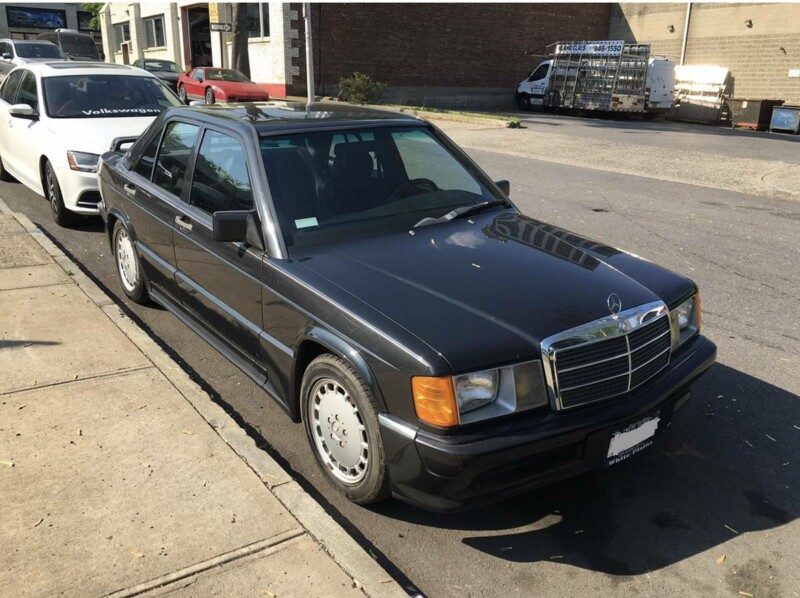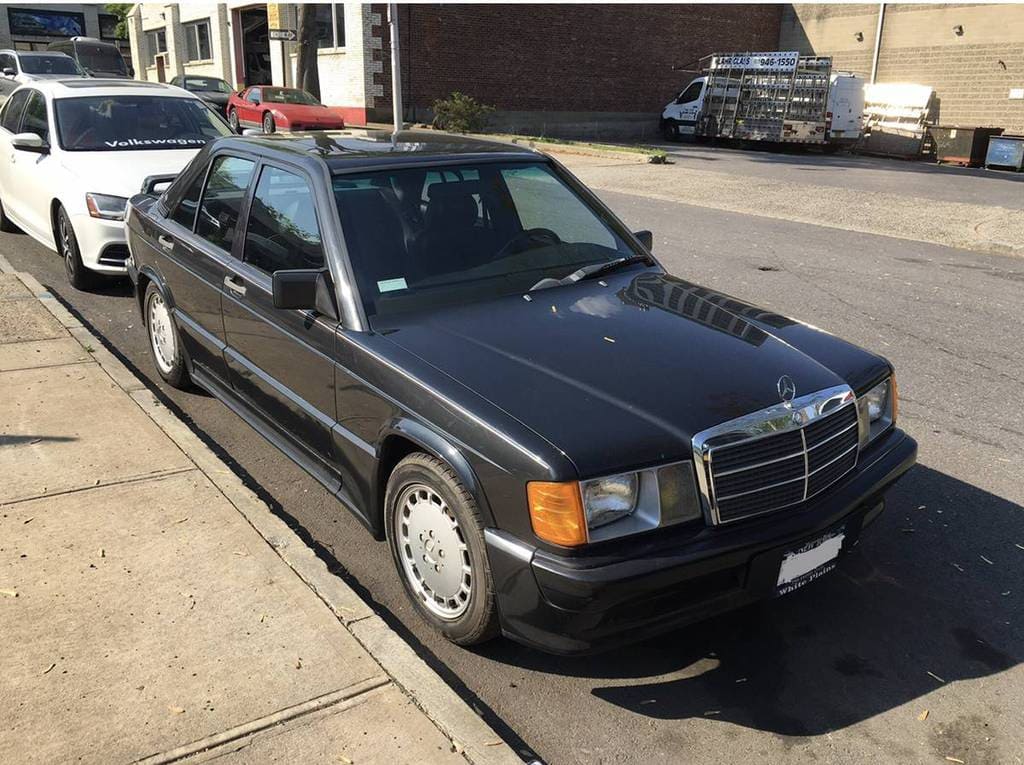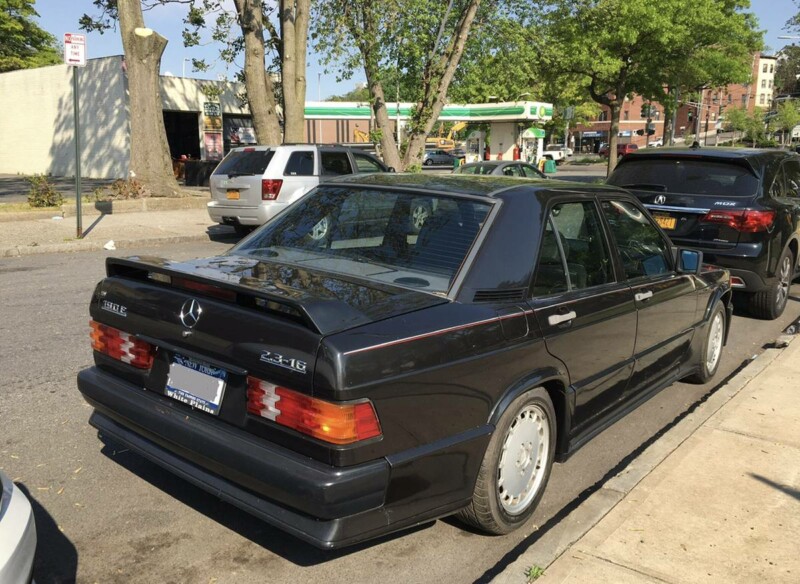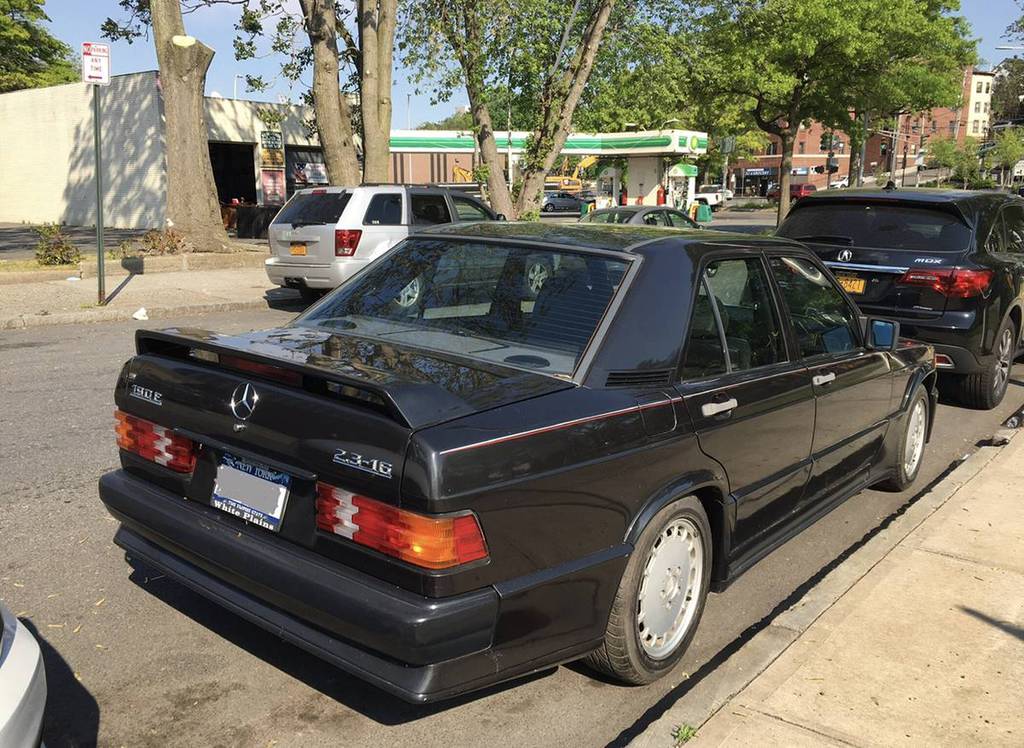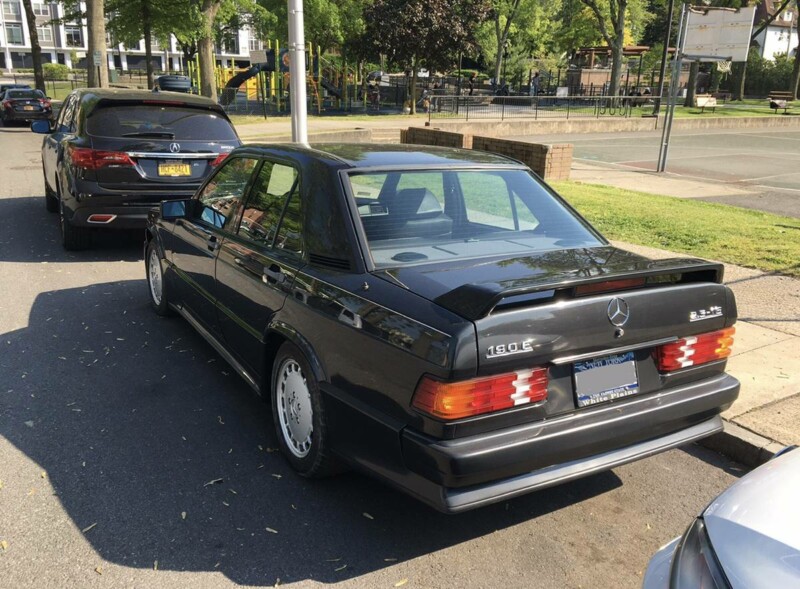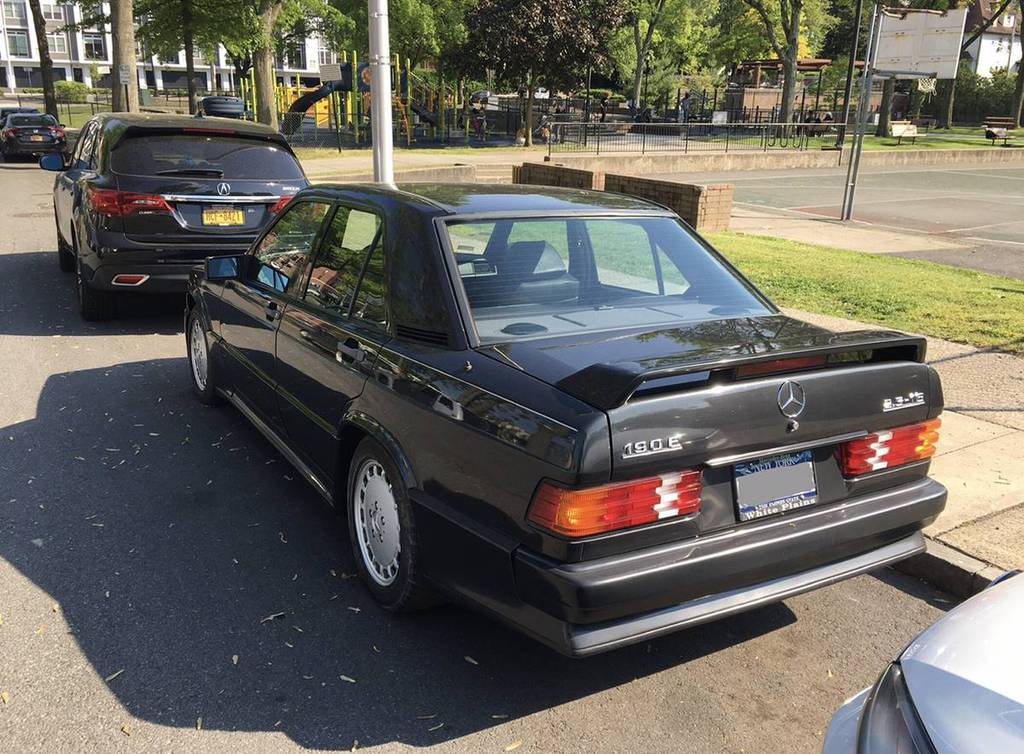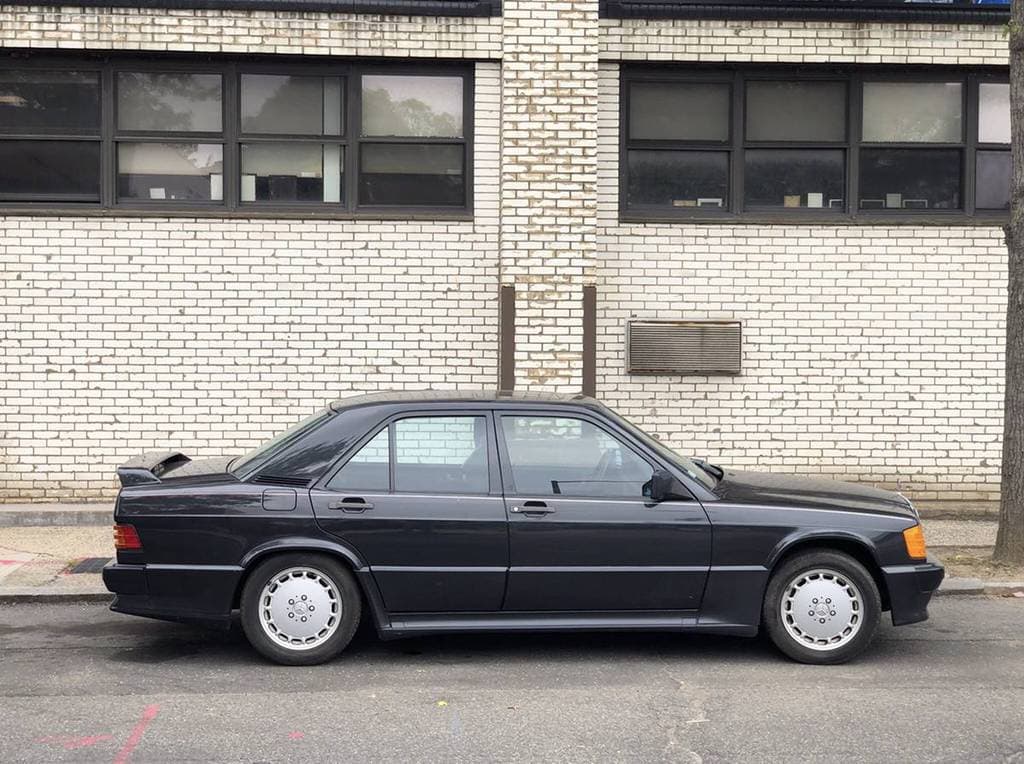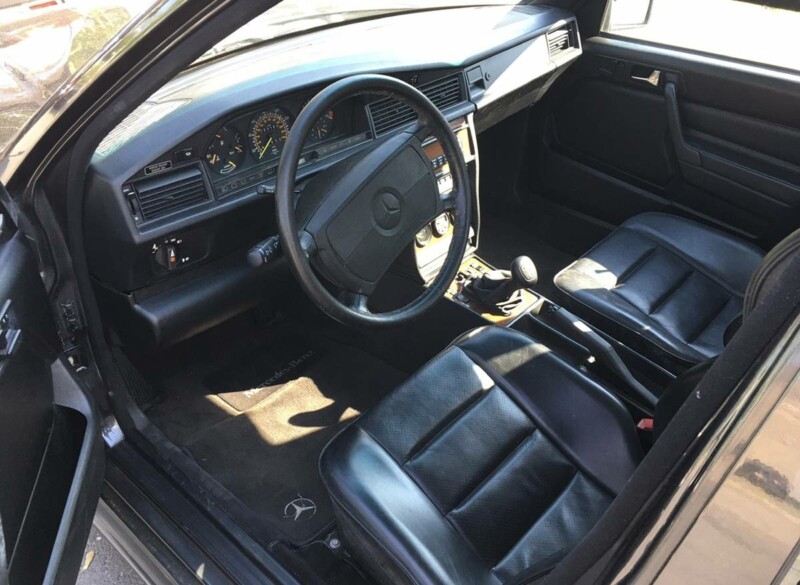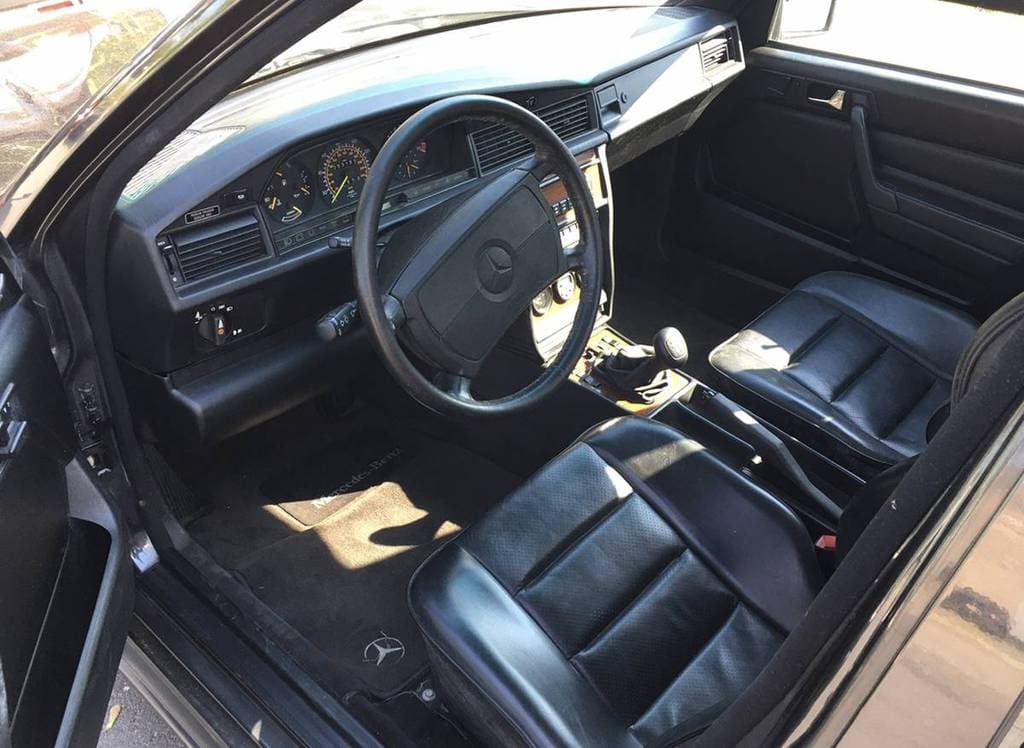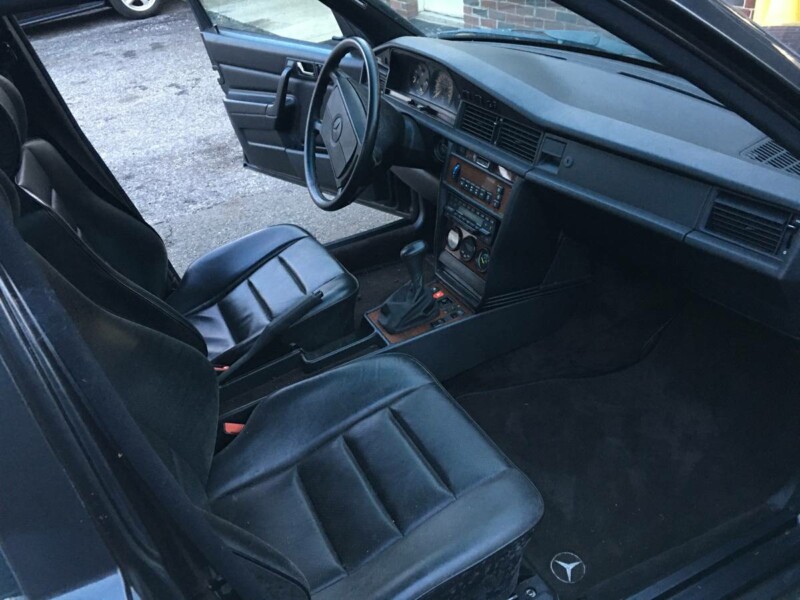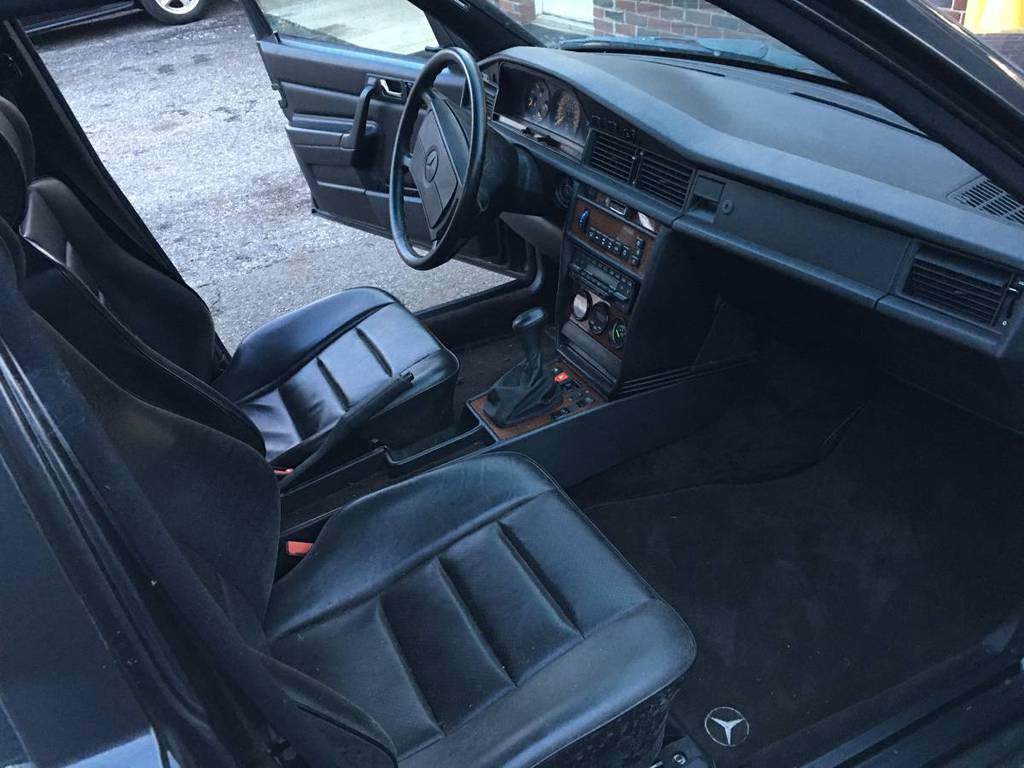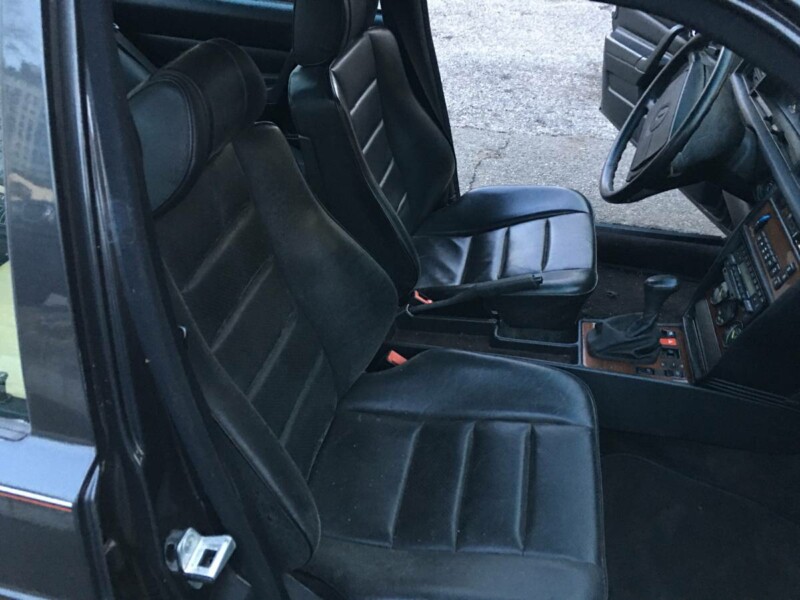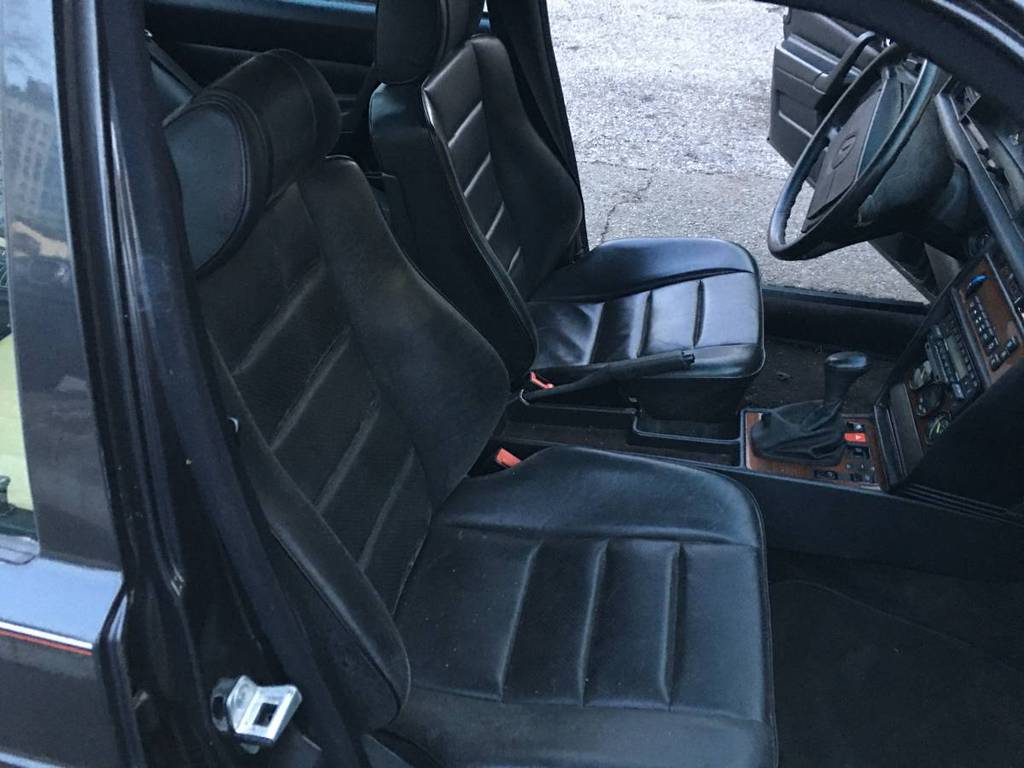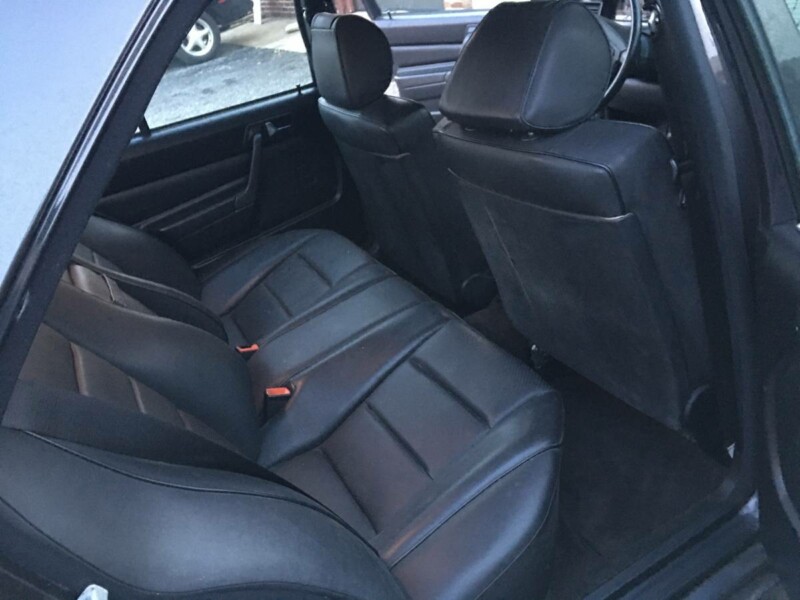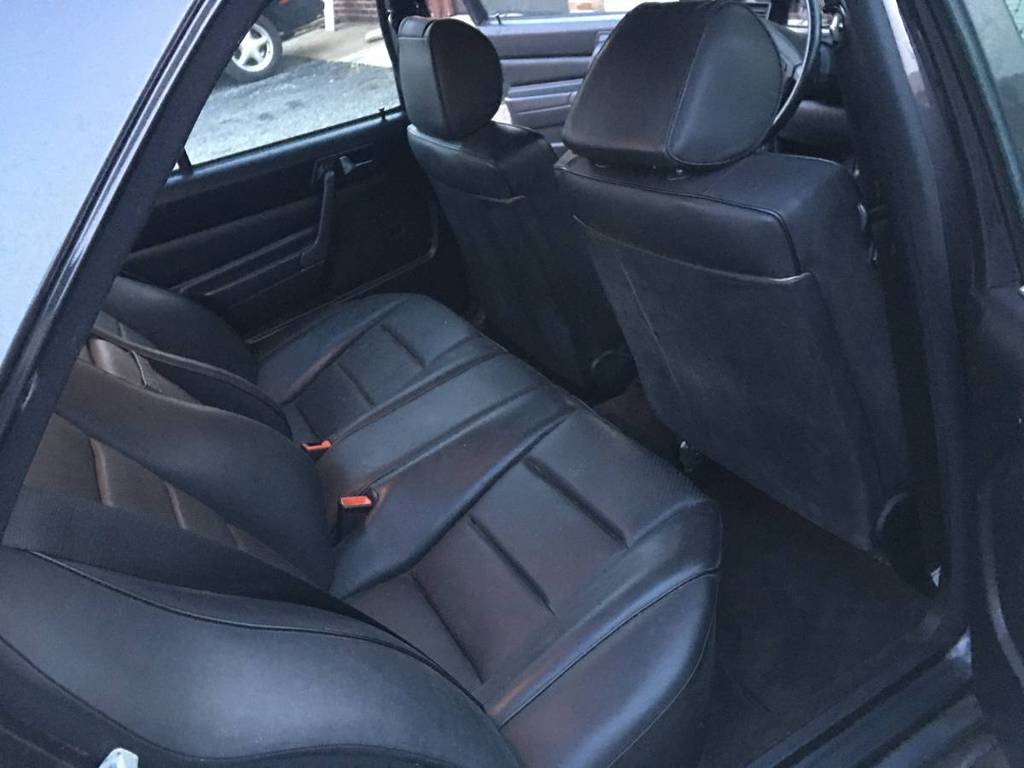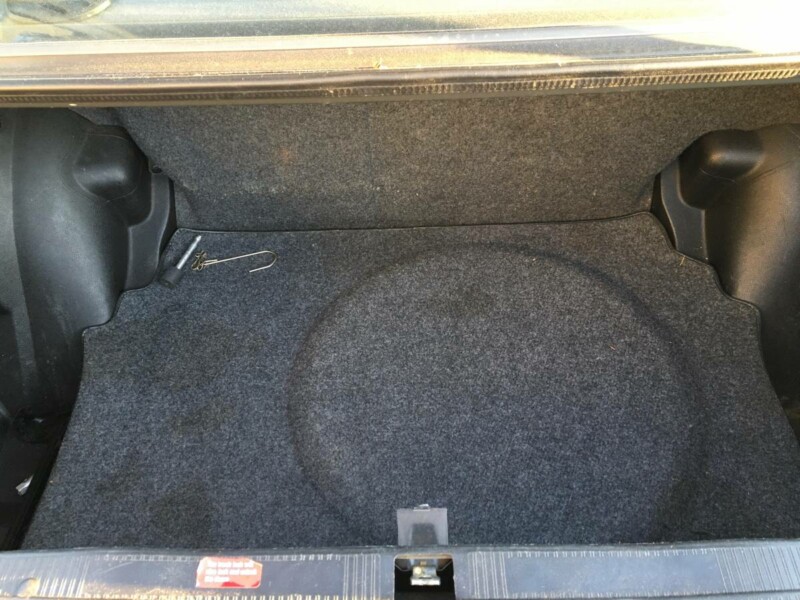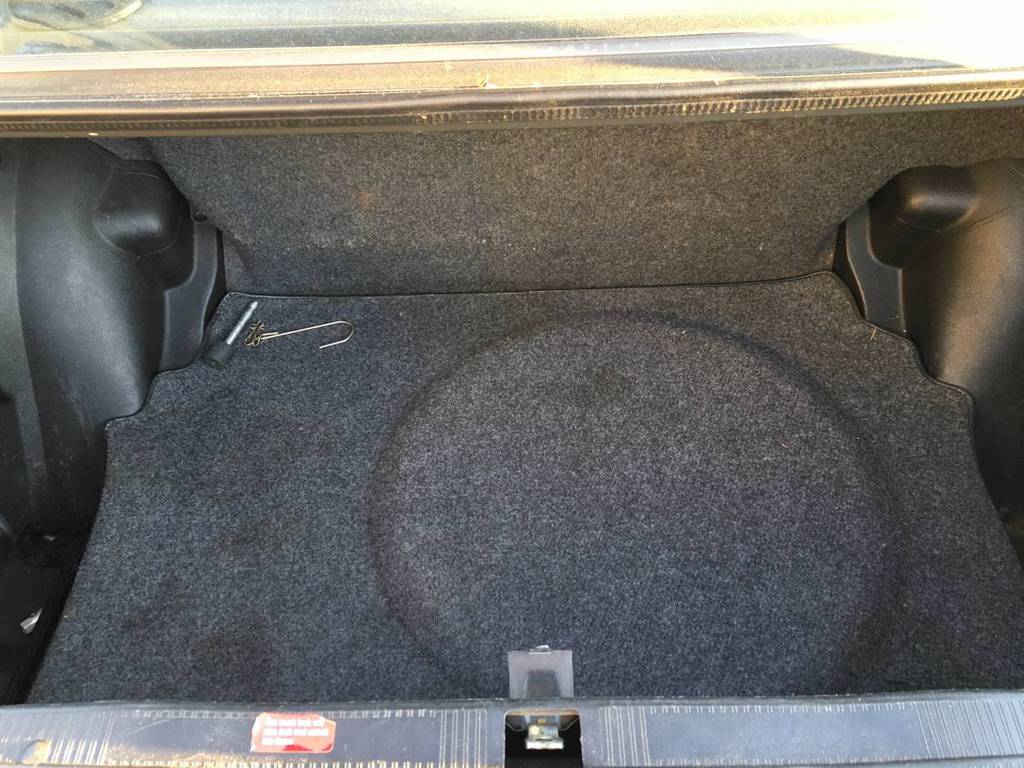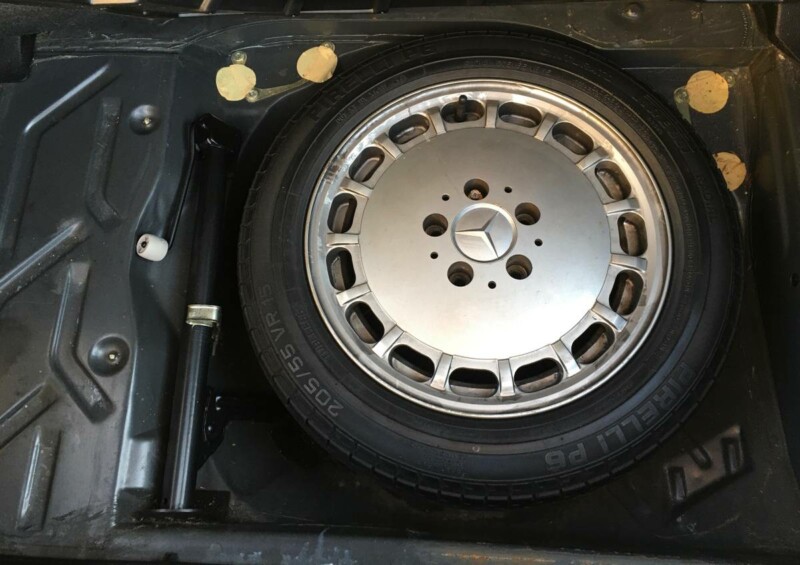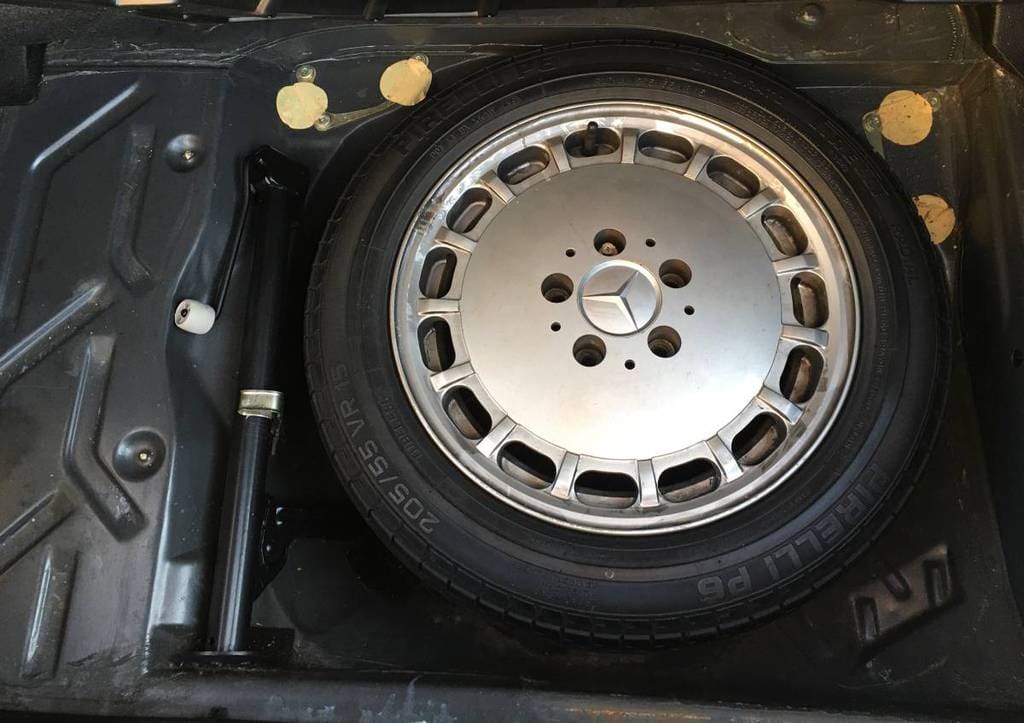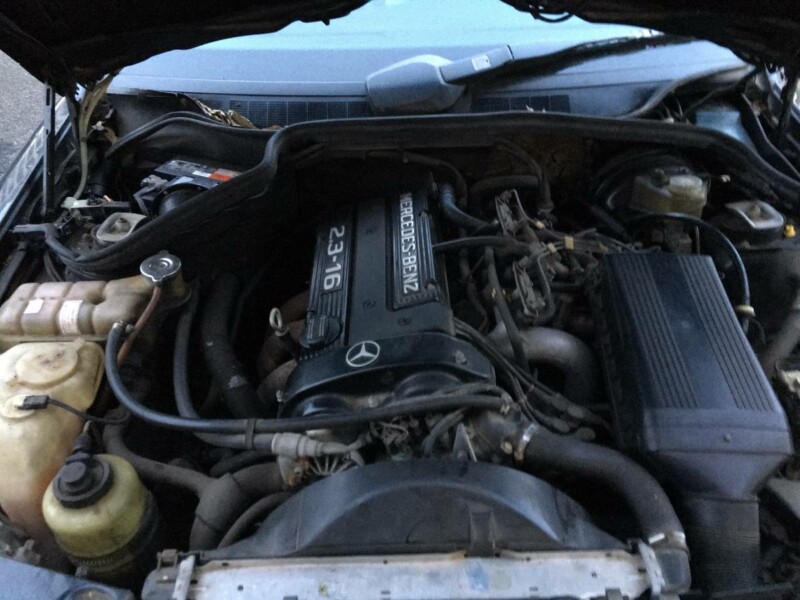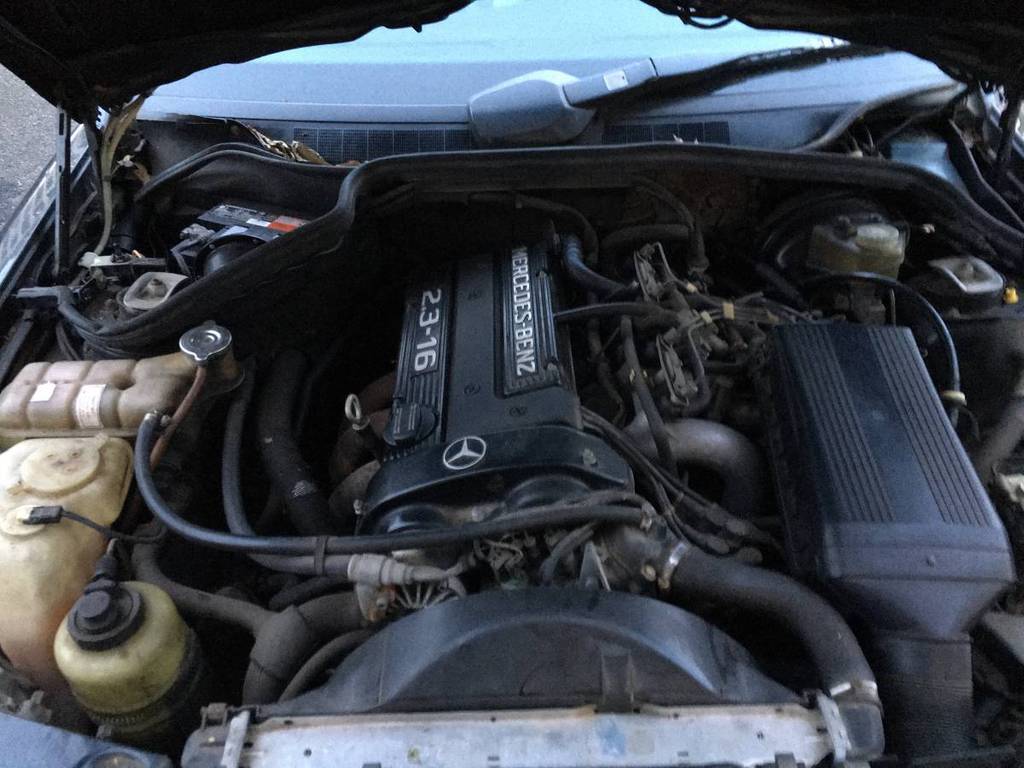 To list your own car, contact us
HERE
.
*SAE rated from factory. May not reflect current output.
*Performance numbers pulled from either the factory brochure or reputable automotive road tests.
*Base price when new does not reflect original MSRP of this particular car, nor does it reflect what the original owner paid for it.
*Advertised price at time of posting. Sellers can raise or lower prices on their original ad at any time. Click on the original ad to view current price/availability.
Mileage Disclaimer: NOC has not confirmed if the mileage stated by the seller is true and accurate. It is up to the buyer to verify these claims. Vehicle history reports, service records stating mileage, and even inspections of odometer tampering are recommended.
Share This Car With A Friend: