12,095 Original Miles
Manual Transmission
3.0L V6 Twin Turbo
300 hp @ 5500 RPM*
307 lb/ft torque @ 2500 RPM*
Capable 0-60 MPH: 4.8 seconds
Top Speed: 155 mph
*Base Price in 1991: $29,860
*Seller Asking:
$24,900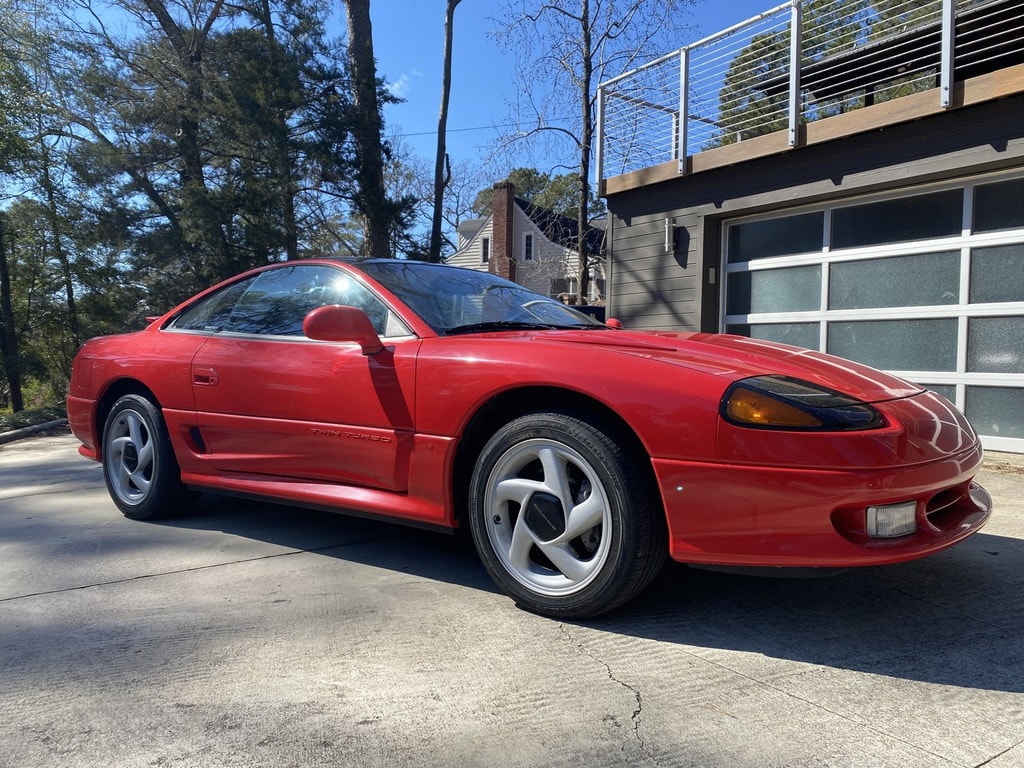 Fast Facts:
Fresh from their success in rallying, Mitsubishi was ready to transfer the latest and greatest technology from their race car (AWD and turbos) onto an all-new halo car. It would be an AWD "GT" based on the RWD Starion (Mitsubishi's previous performance car). A base model of the car was never intended
However, Mitsubishi had their hands tied in a partnership with Chrysler, who would sell their own version of this car – the Dodge Stealth
Iacocca and Chrysler's bean-counters were less enthusiastic about ground-breaking performance and more interested in a "base trim" model for that masses that could retail for under $17k. Mitsubishi had to oblige – and this changed the direction of the 3000GT
Accommodating an affordable base model meant the expensive RWD platform had to be ditched in favor of the cheaper FWD "H" platform from the Eclipse. This kept costs down for Chrysler, who was already using this platform in the Eagle Talon and Plymouth Laser (DSM). Luckily, the platform was also used by the Galant VR-4 (a road-legal variant of Mitsubishi's Group A rally car) so there was plenty of in-house tuning knowledge at Mitsubishi to extract the most out of this platform
Regardless, it now made financial sense for Mitsubishi to sell a base model – this FWD model was known as the 3000GT "SL" and used a 220hp engine
The Stealth shared the same engine, drivetrain, and interior with the U.S. market 3000GT. Besides the lack of Active Aero, the Stealth R/T Turbo was mechanically identical to the VR-4, sharing the VR-4's electronic suspension, dual-mode exhaust, and four-wheel steering system. Above 30 MPH, 4WS will turn the rear wheels up to 1.5 degrees in the same direction as the fronts – this improves stability and agility at high speeds
In 1994, both the VR-4 and Stealth received a 6spd Getrag manual transmission. The new ratios of the 6spd were a welcome improvement, as the previous 5spd allowed drivers to hit 120 MPH in 3rd gear! In the new 6spd, 3rd gear tops out at a much more reasonable 107 MPH
However, the extra gear in the 6spd was purely for highway fuel economy, sporting an unusually tall overdrive ratio of 0.59:1. Top speed cannot be achieved in this gear
Key Model Year Changes:
First year of the Stealth. All R/T Turbos came with a manual transmission (5spd)
The following year (1992) saw only minor changes. A manual tilt glass sunroof became available as an option half way through the model year
Notable changes didn't occur until the 1994 face lift, when the R/T Turbo received the 6spd manual from the VR4, as well as a bump in 20hp. 1994 was also the first year for projector headlights and a passenger airbag
1995 was the first year to offer chrome 18″ aluminum wheels
1996 (final year of production) saw an updated rear spoiler
Seller Notes:
12k original miles
Twin Turbo 5spd manual AWD
Excellent condition
Have the original bill of sale from when it was purchased back in 1991
Accident free history
Everything is original except the AEM 30-6311series 2 plug and play engine management system
These cars unfortunately didn t use the best capacitors in 1991, which leaked in the original computer
It was as good a time to upgrade to a modern AEM computer system
CONTACT SELLER – Update: Seller's Autotrader ad has been deleted (sold or removed from market)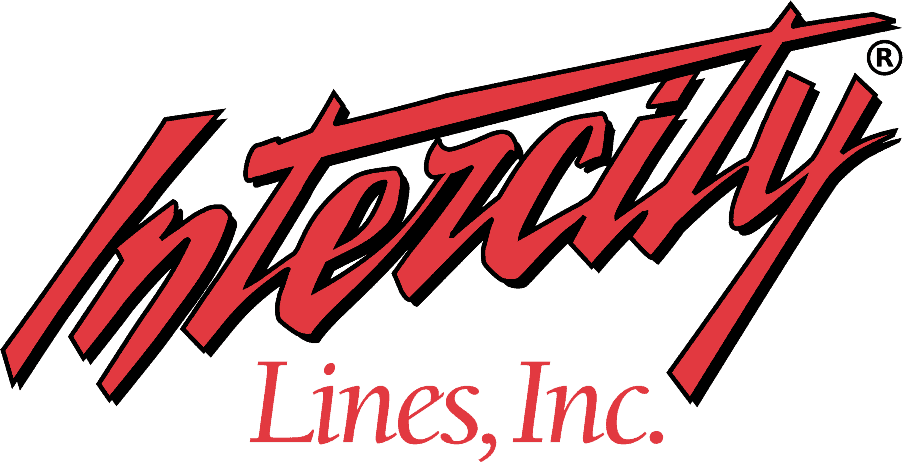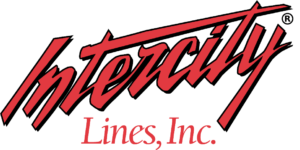 – Click for shipping quote –
NEVER MISS A CAR!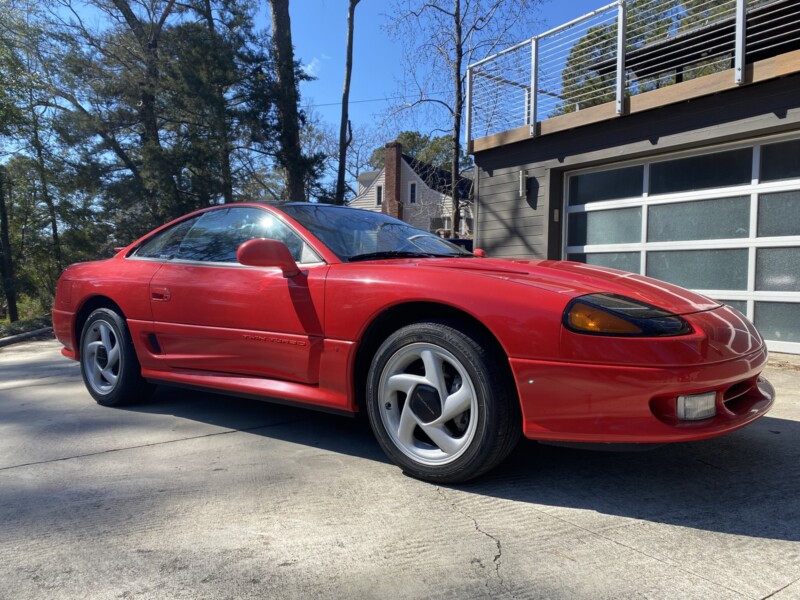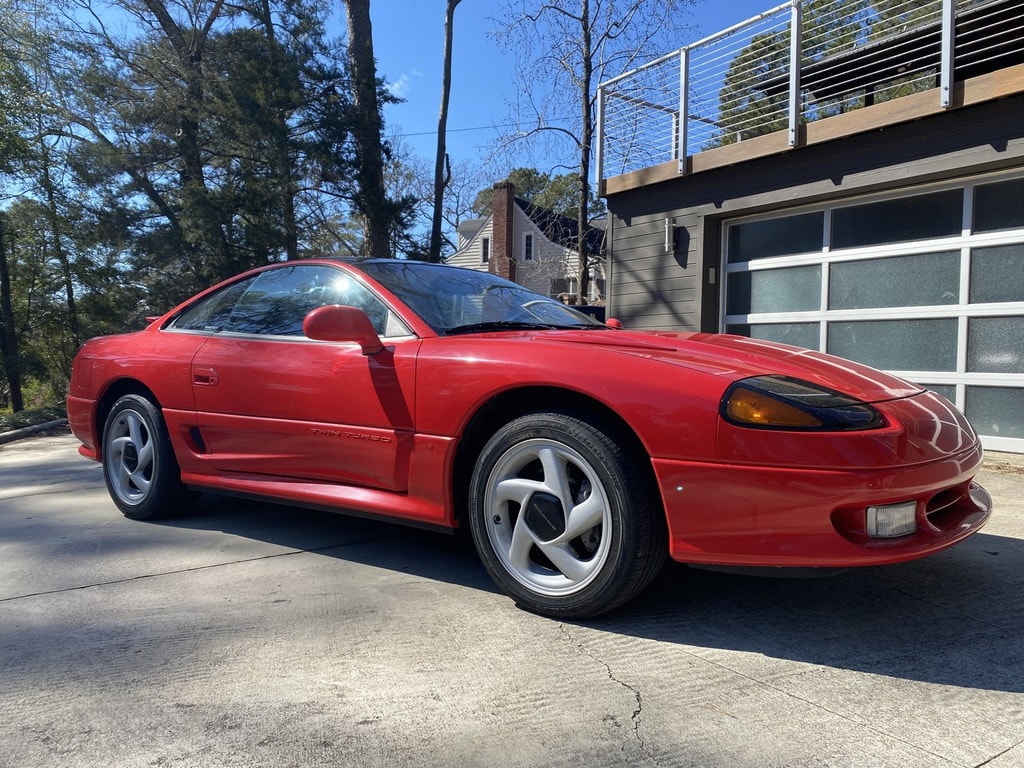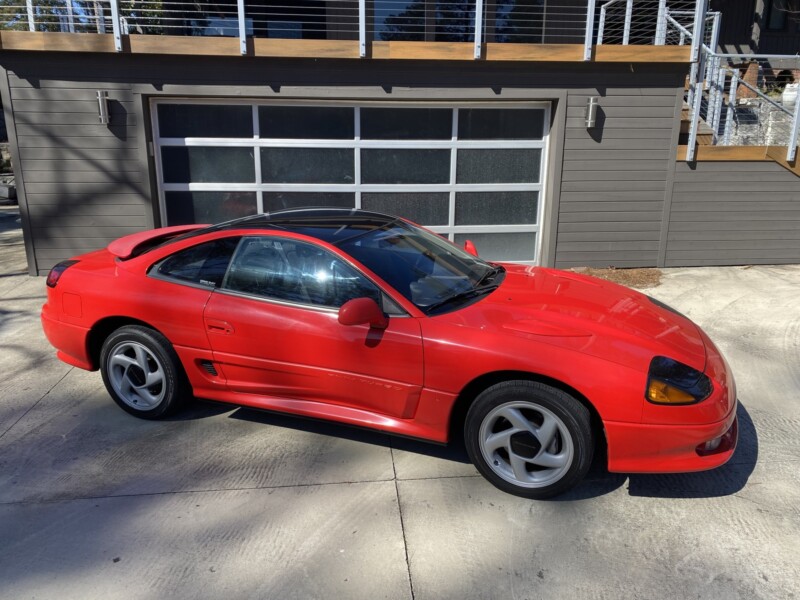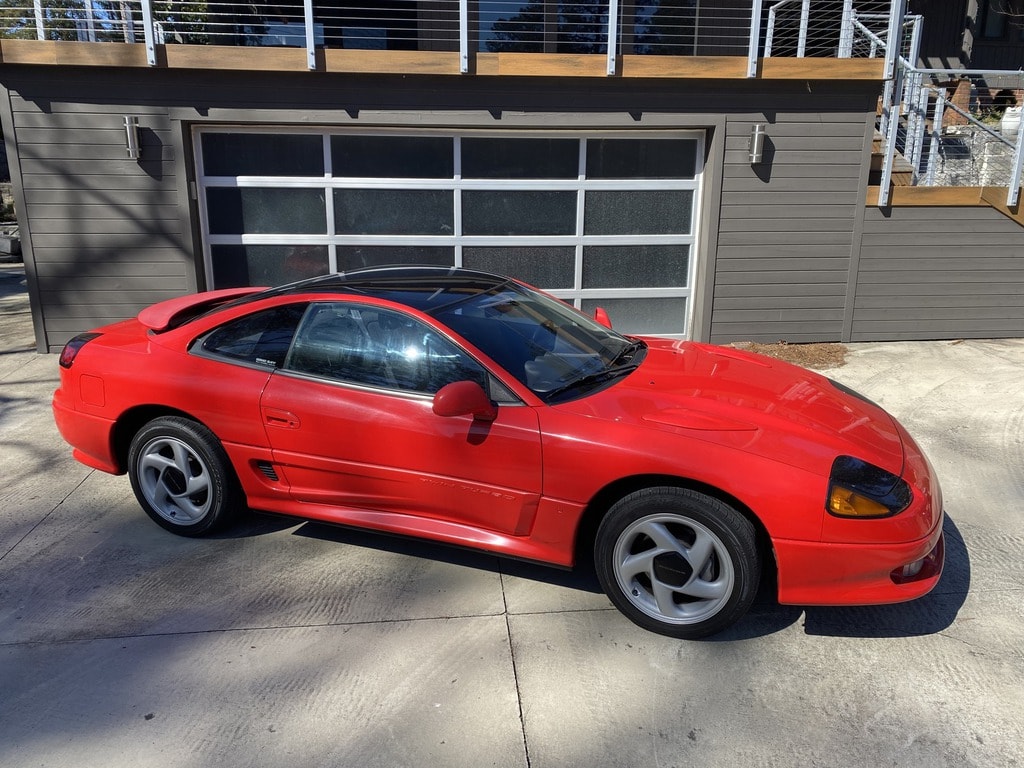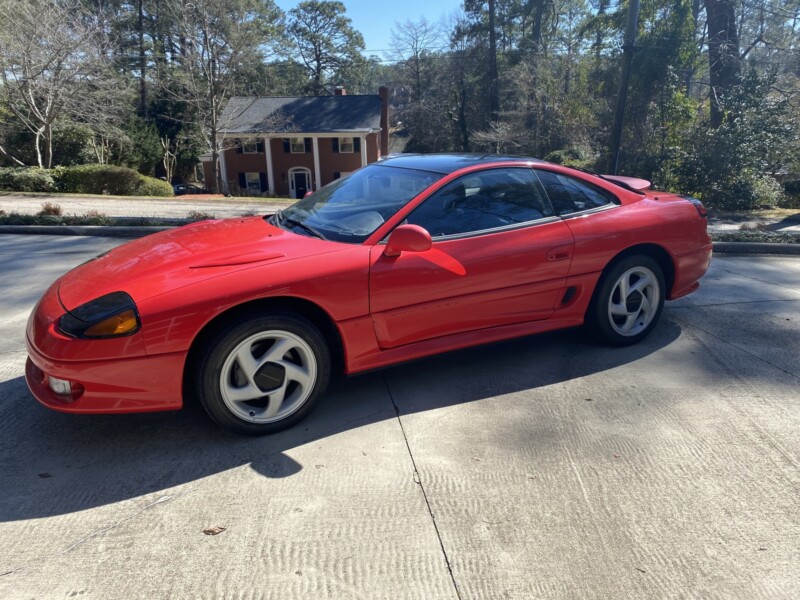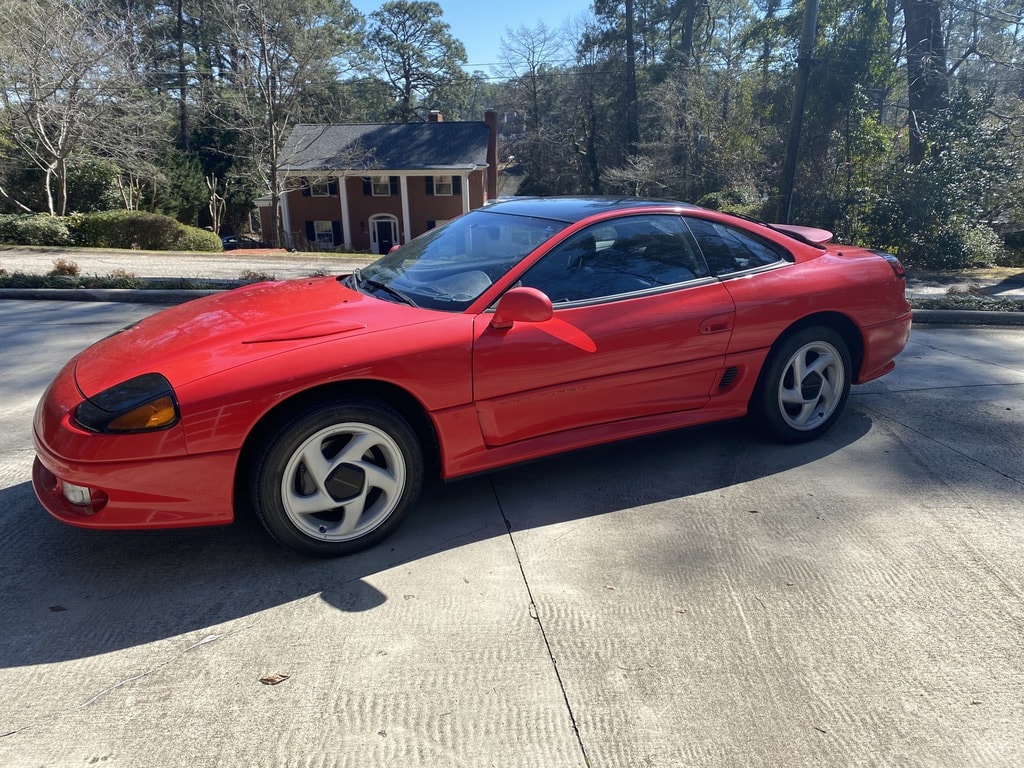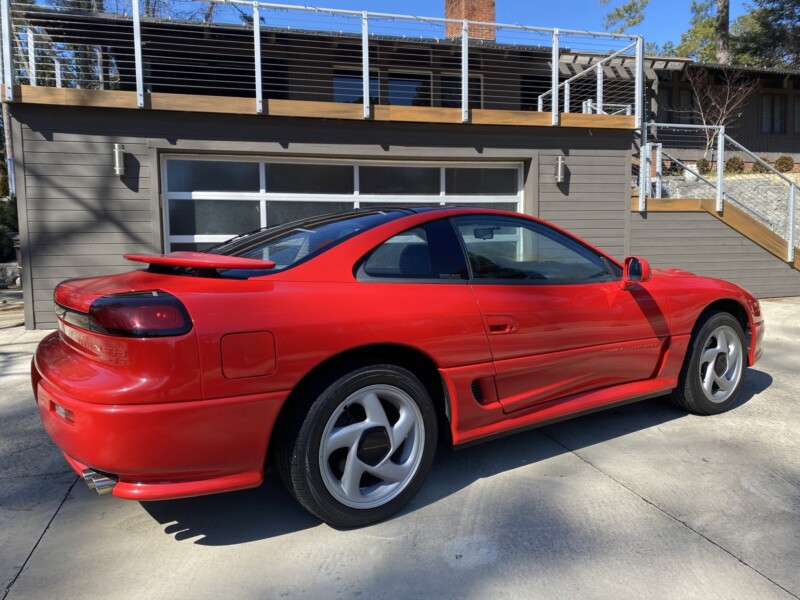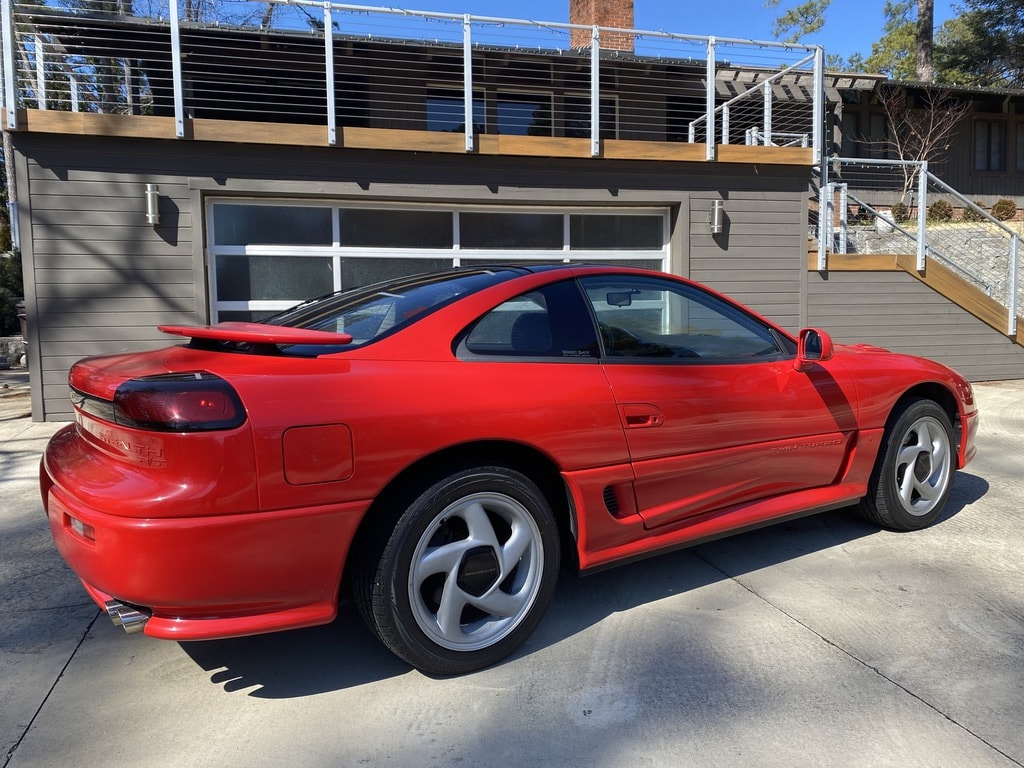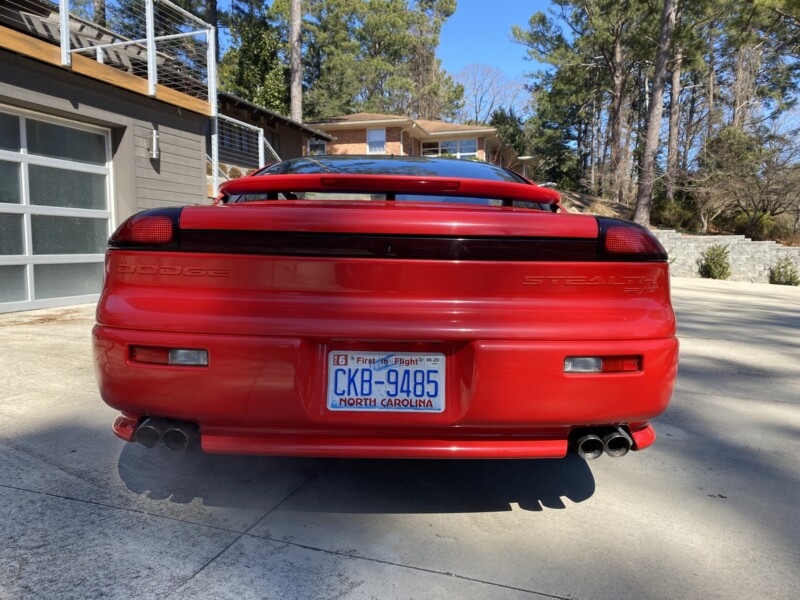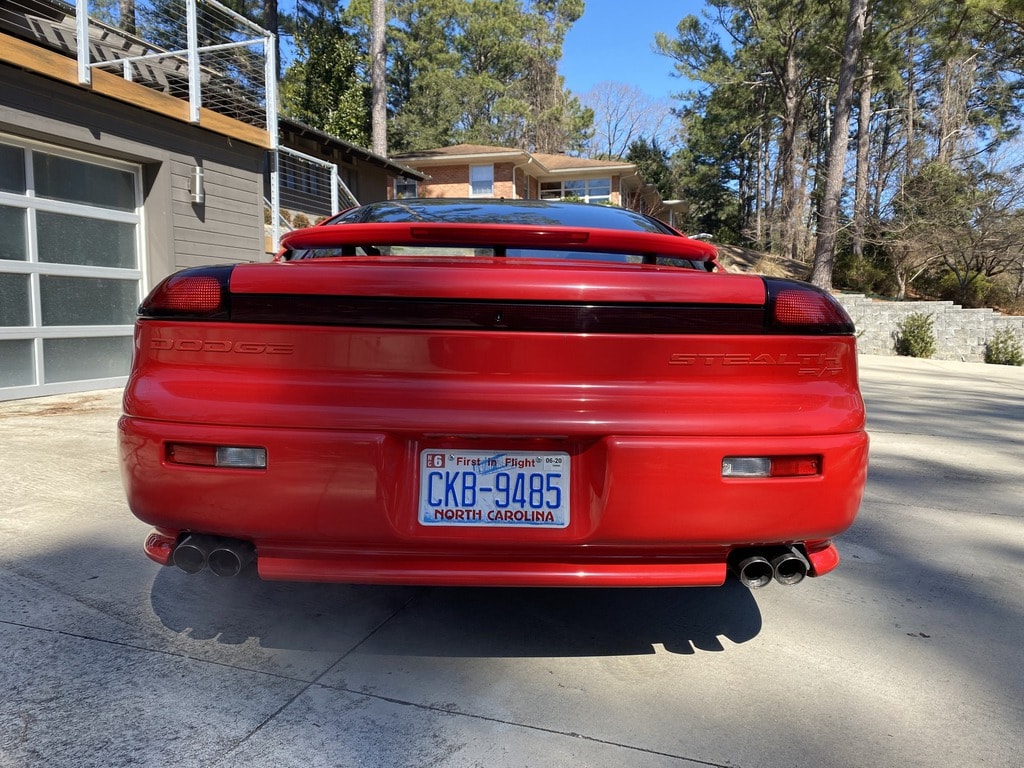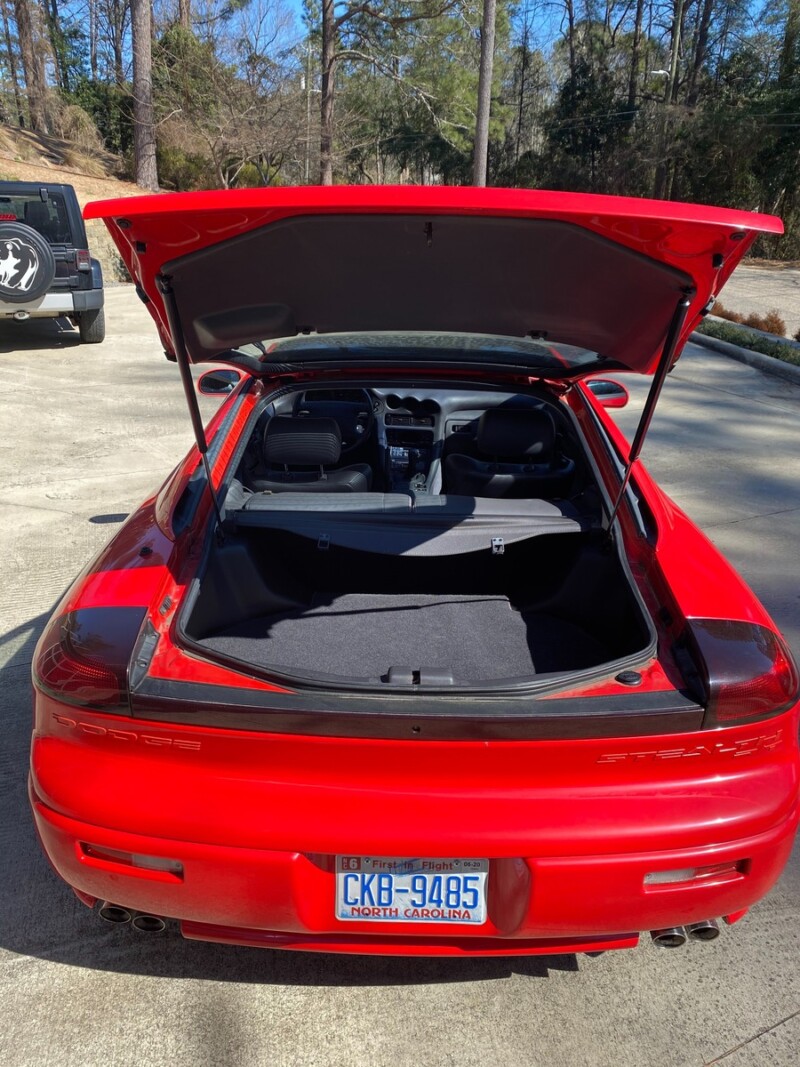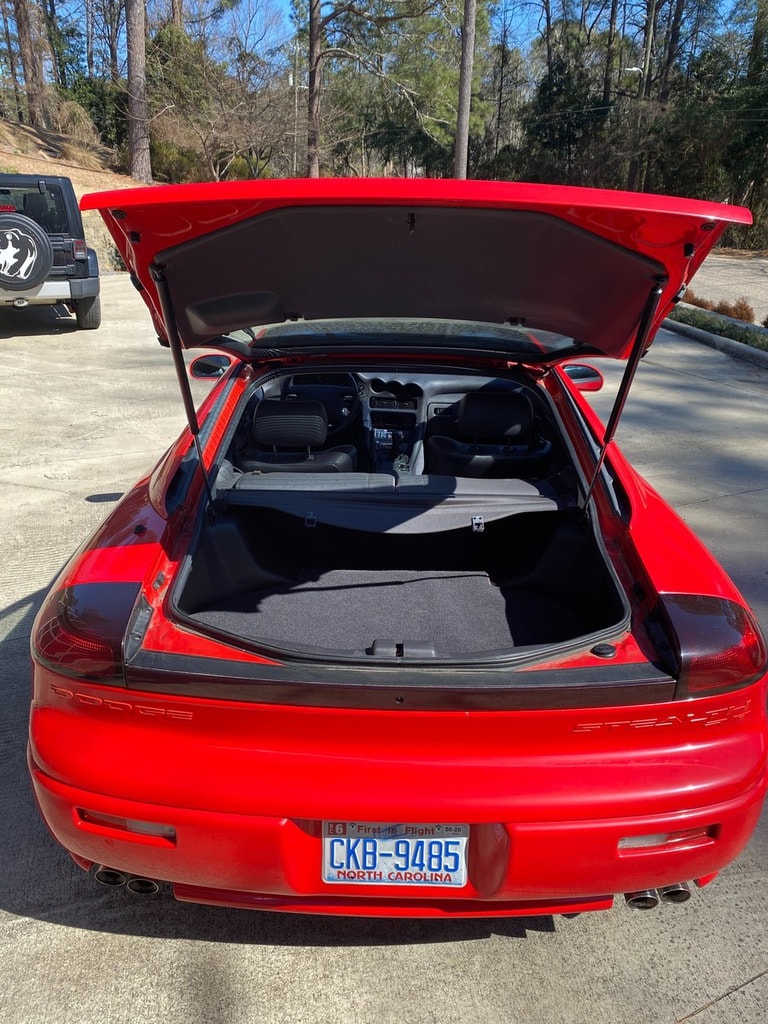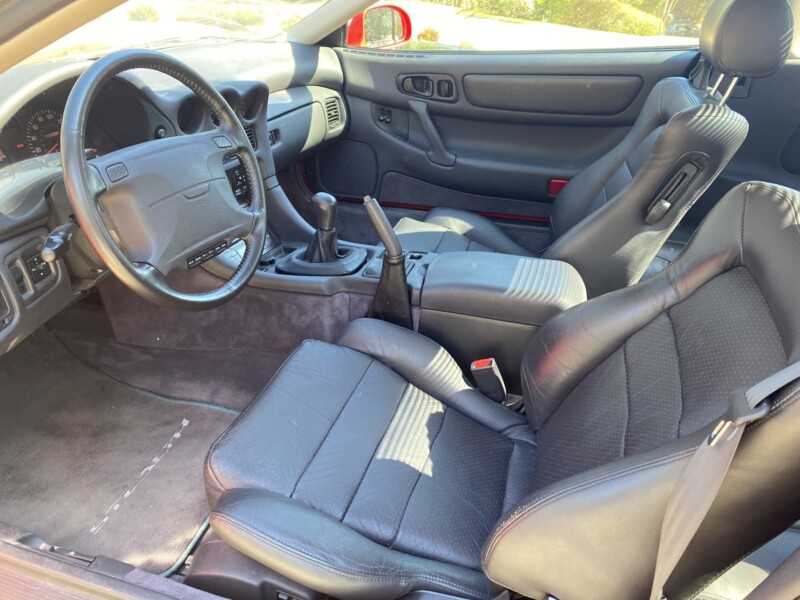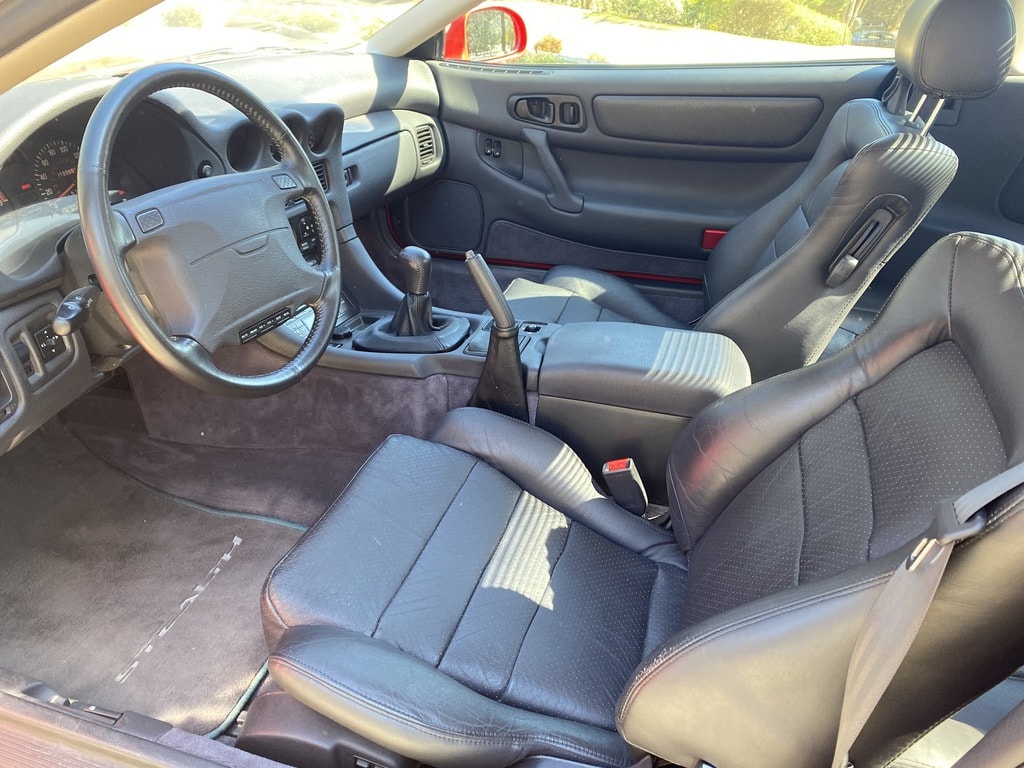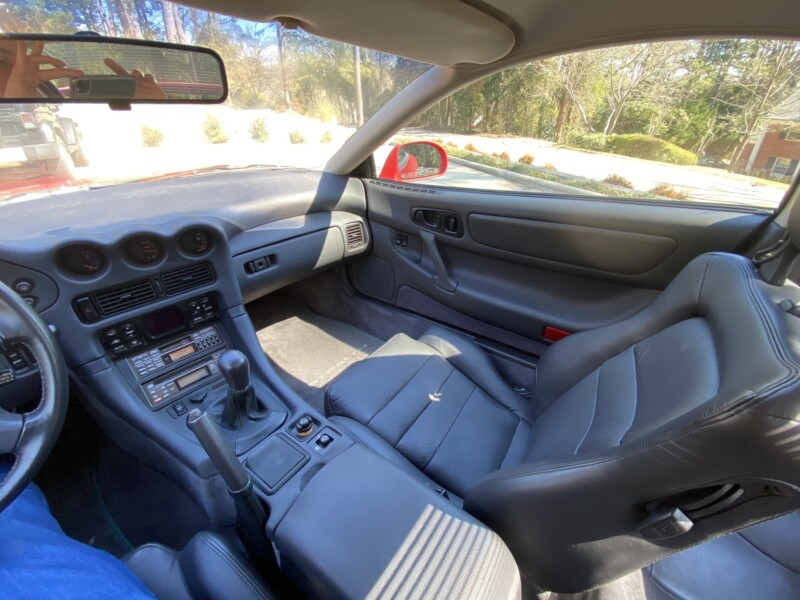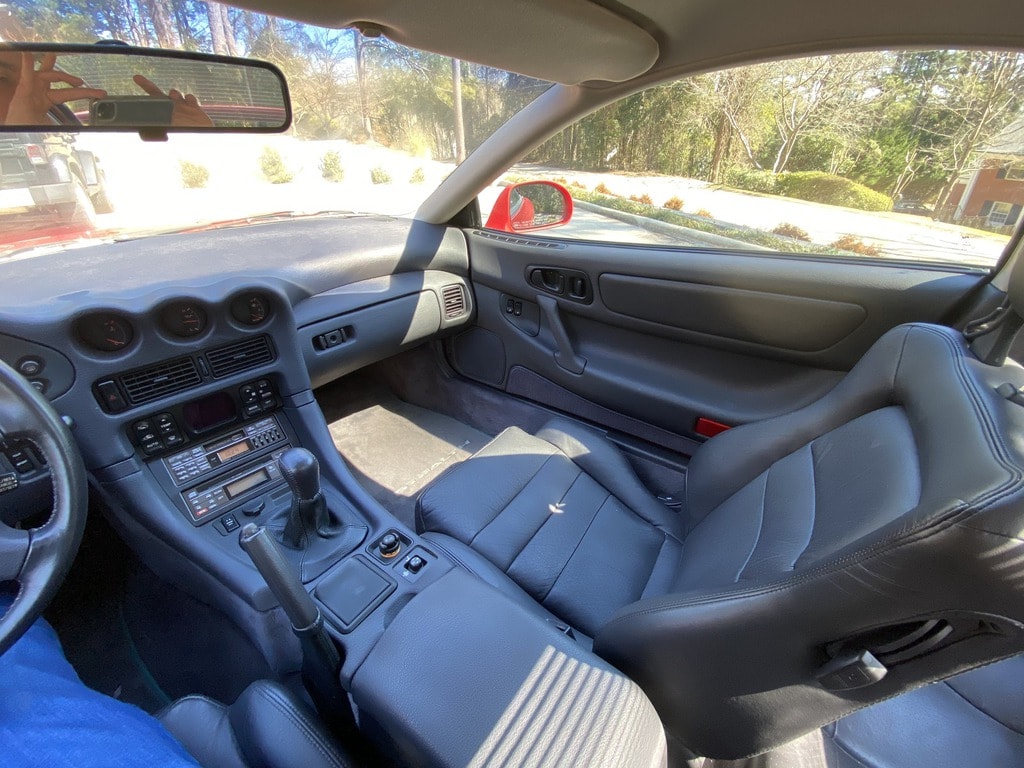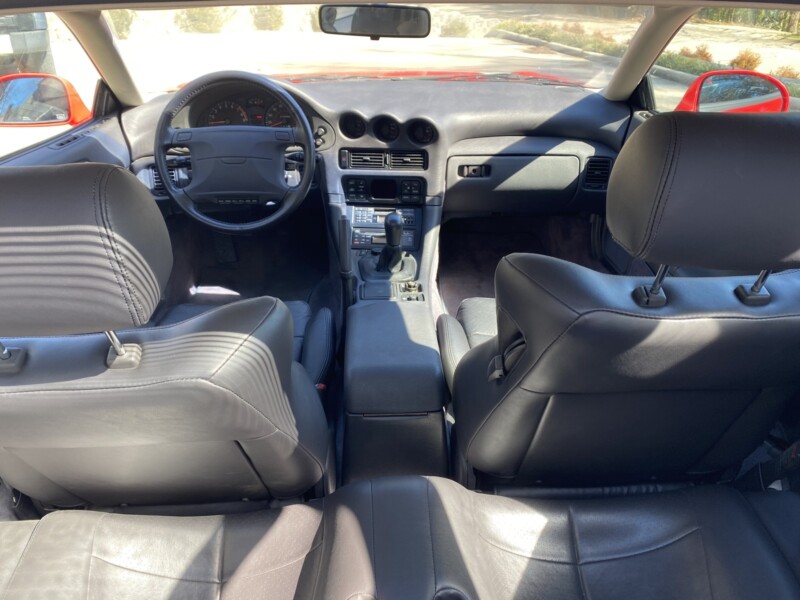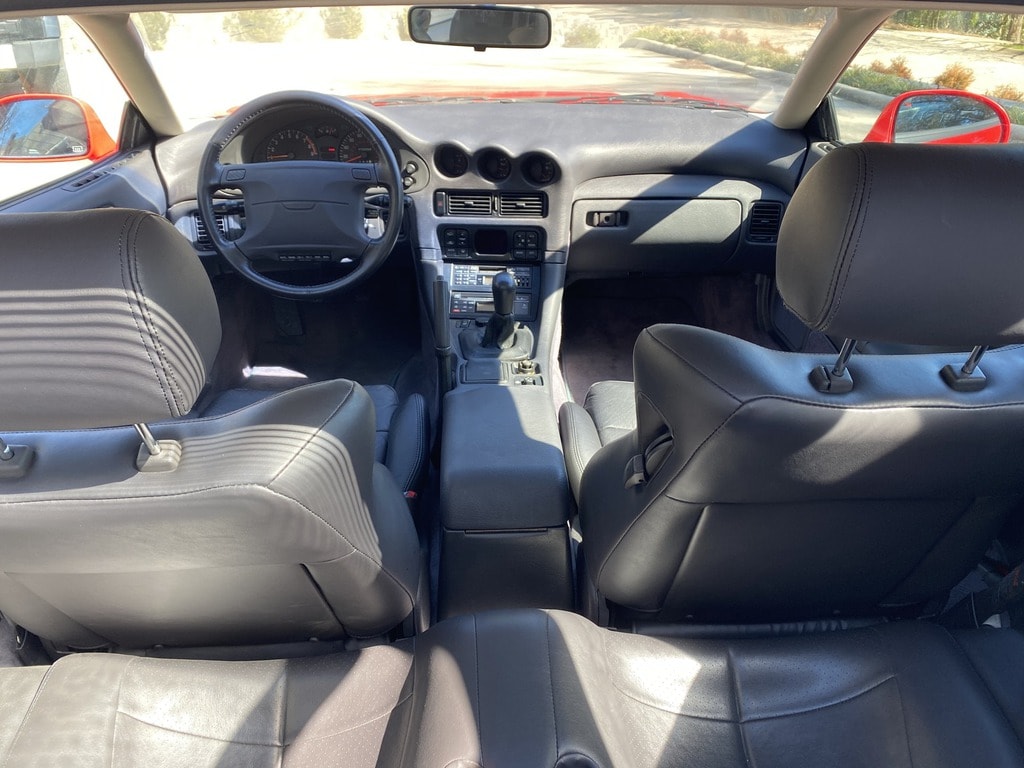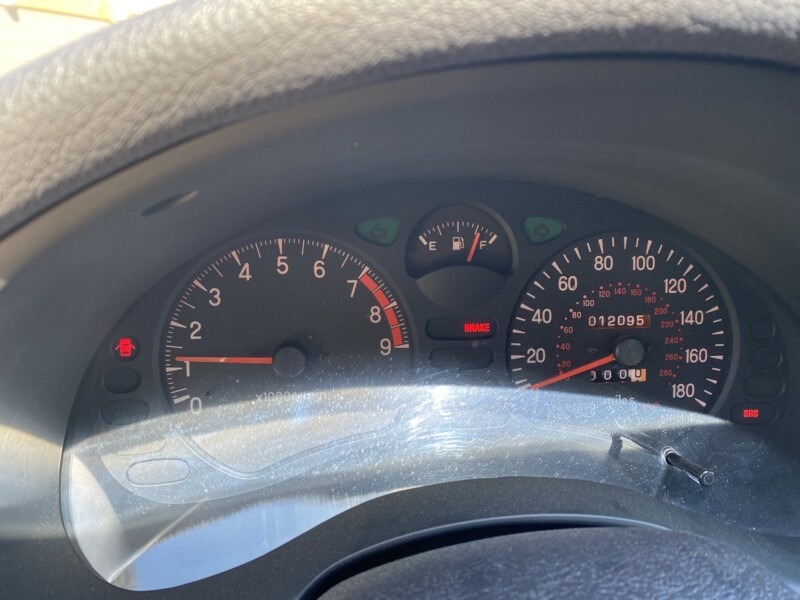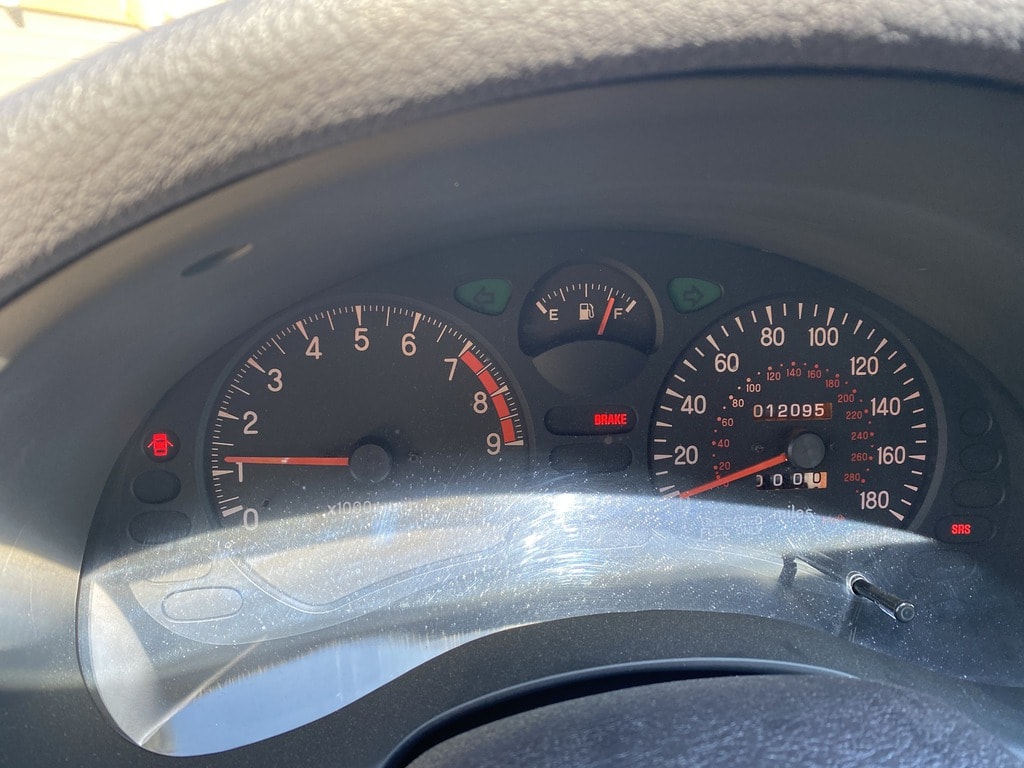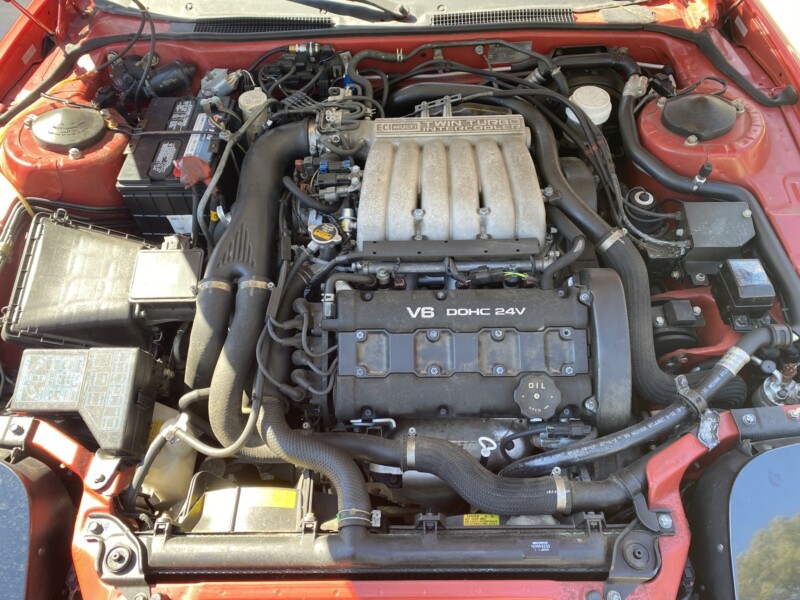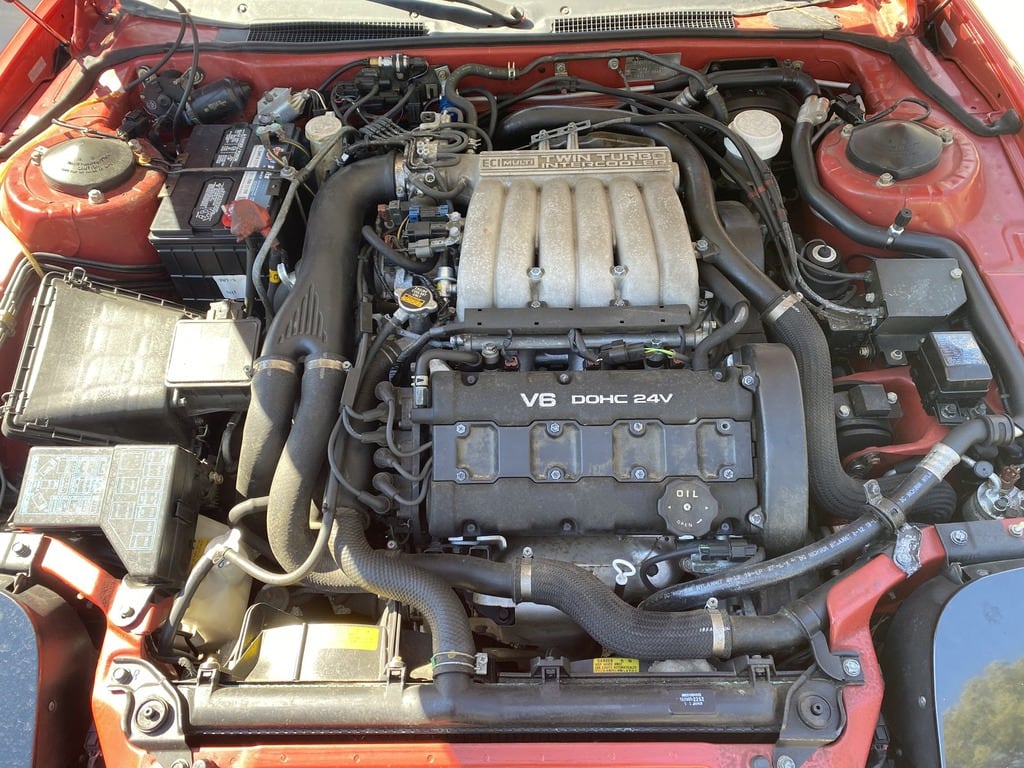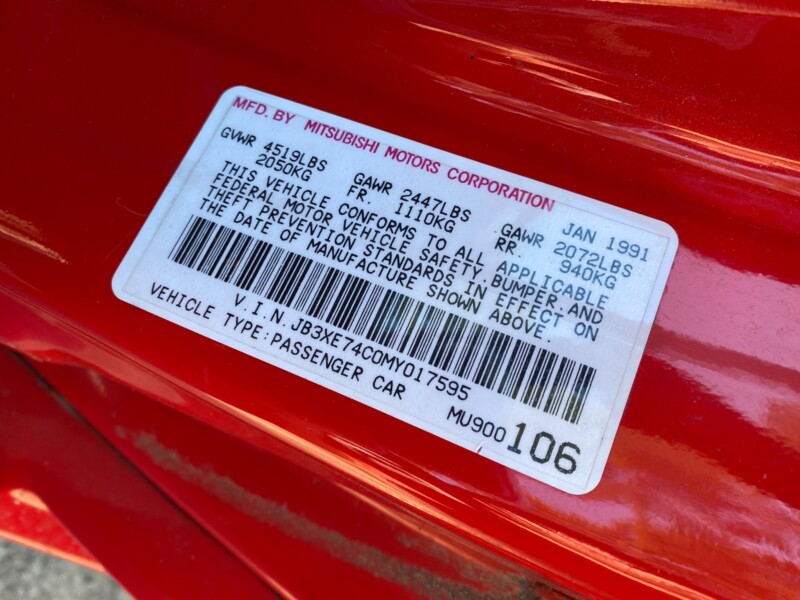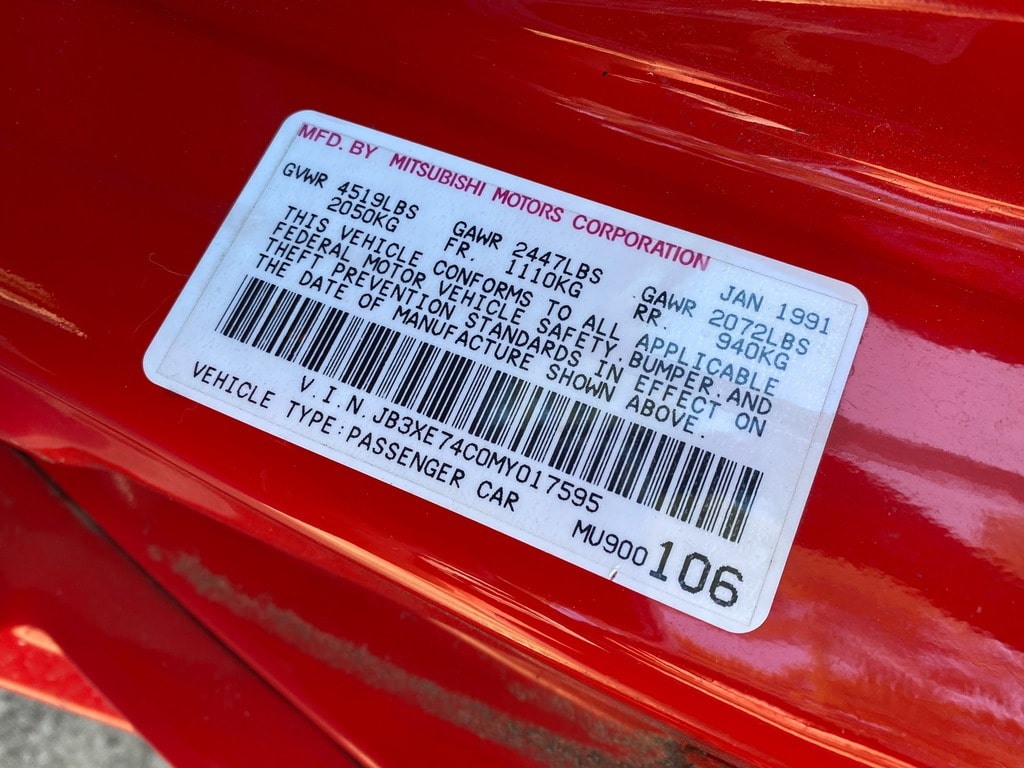 To list your own car, contact us
HERE
.
*SAE rated from factory. May not reflect current output.
*Performance numbers pulled from either the factory brochure or reputable automotive road tests.
*Base price when new does not reflect original MSRP of this particular car, nor does it reflect what the original owner paid for it.
*Advertised price at time of posting. Sellers can raise or lower prices on their original ad at any time. Click on the original ad to view current price/availability.
Mileage Disclaimer: NOC has not confirmed if the mileage stated by the seller is true and accurate. It is up to the buyer to verify these claims. Vehicle history reports, service records stating mileage, and even inspections of odometer tampering are recommended.
Share This Car With A Friend: