74,990 Original Miles
Manual Transmission
5.6L V12 (S70)
372 hp @ 5300 rpm*
402 lb/ft torque @ 4000 rpm*
Capable 0-60 MPH: 5.9 seconds
Top Speed: 155 MPH (L)
*Base Price in 1994: $108,450
*Seller Asking:
$94,850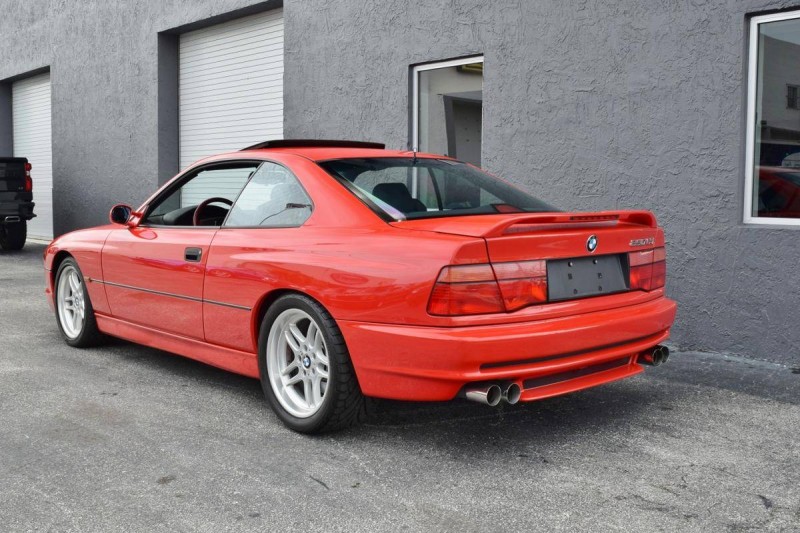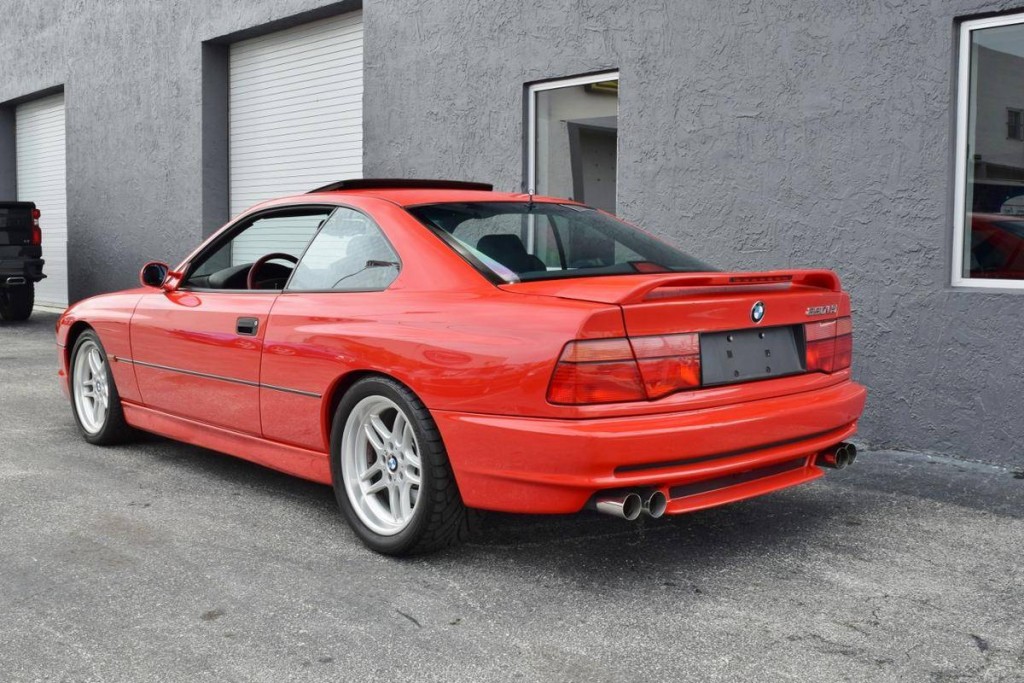 Fast Facts:
Compared to the 850ci, the 850CSi had lighter pistons, increased displacement, increased compression, more aggressive valve timing, less restrictive exhaust, and a variable RPM limit. BMW Motorsport specified stronger front hubs, stiffer shocks and shorter springs, and speed sensitive power steering
The engine (code S70B56) was related to the engine used in the famed McLaren F1 (code S70/2). The complex engine requires two computers, one for each bank
Featured a "Variable Throttle Linkage" controlled by buttons on the dash ("S" for Sport, "K" for Comfort). Sport provides a more aggressive throttle action, while Comfort provides a smoother, softer control
Utilizes a variable redline for RPM control. 1st and 2nd gear is limited to 6400 rpm, 3rd is 6200, 4th is 6100, 5th is 6000, and 6th is a mere 5150 rpm. This was to prolong engine life, as a new short block can run upwards of $18k
The CSi was only offered with a manual transmission
The 850i it was based off of was the first production car to utilize a CAN (Controller Area Network). This substantially reduced the number of wires throughout the car, reducing weight and complexity
Key Model Year Changes:
1994 MY changes were limited to exterior colors only. Arctic Silver and Cosmos Black became options.
There were no major mechanical changes to the 850CSi during its three and a half year production
Seller Notes:
Factory 6spd in Hellrot Red
18 inch staggered M parallel wheels
Original medical kit box
remains in the rear arm rest with all the original medical supplies
All stock except for Dinan catback exhaust and wheels
Pop up headlights work flawlessly
Location: Miami, Florida – (more photos below)
Update: ad is no longer available (sold or expired)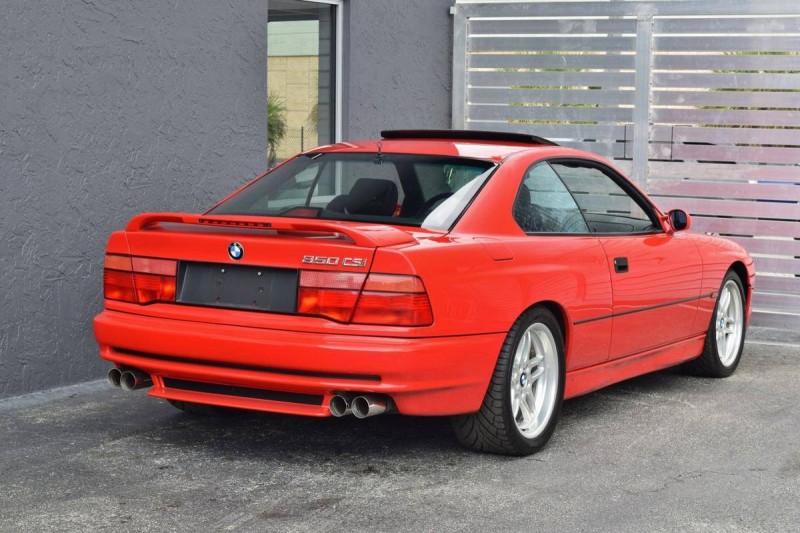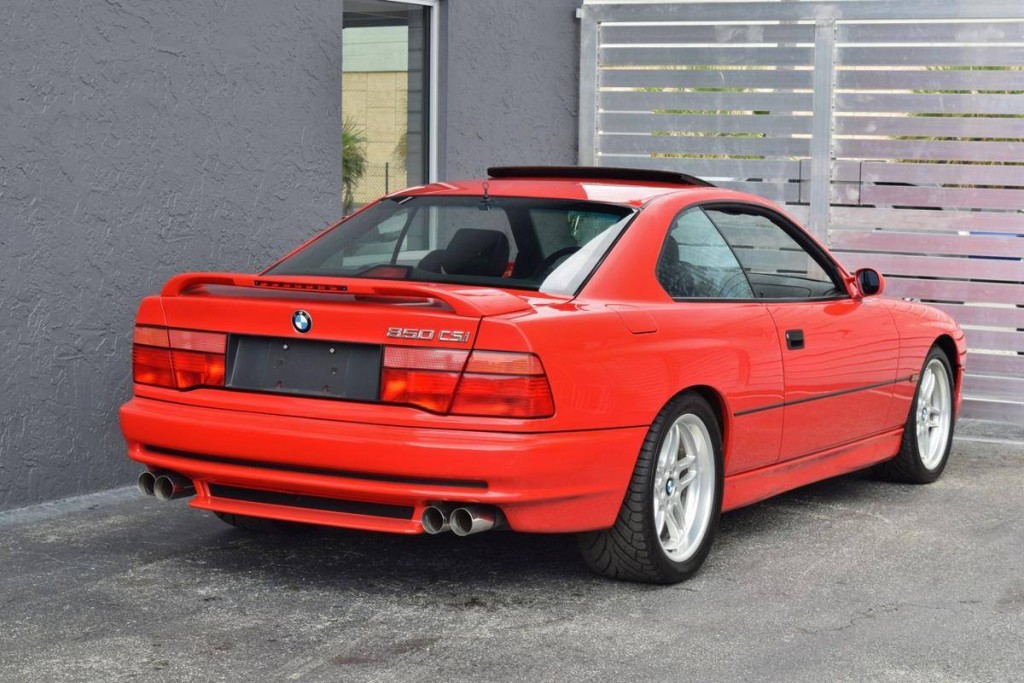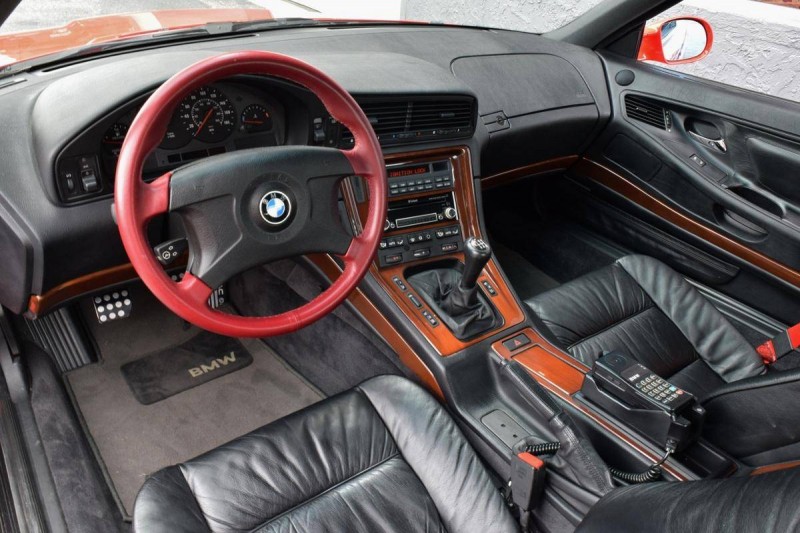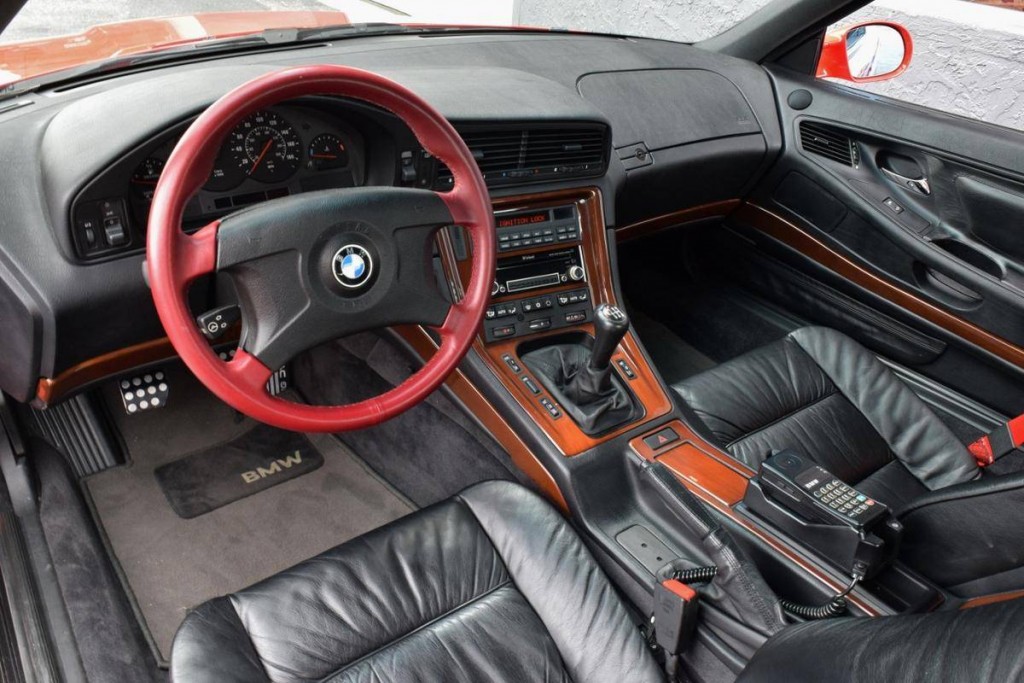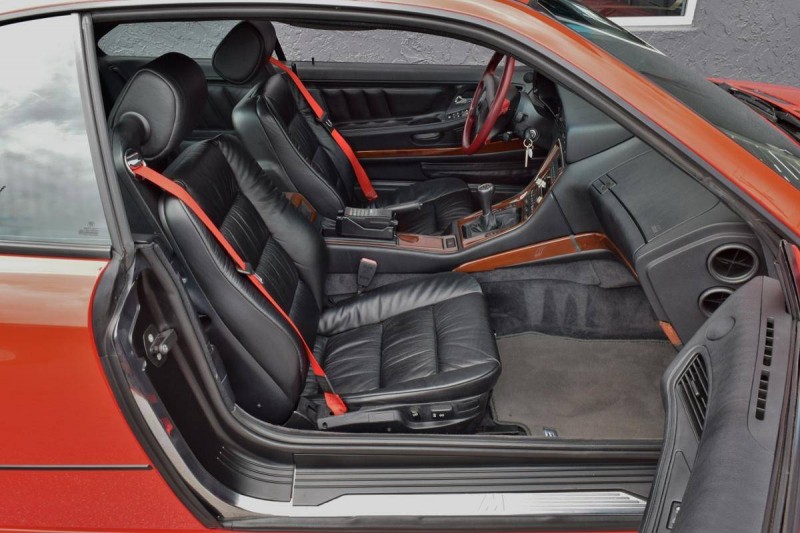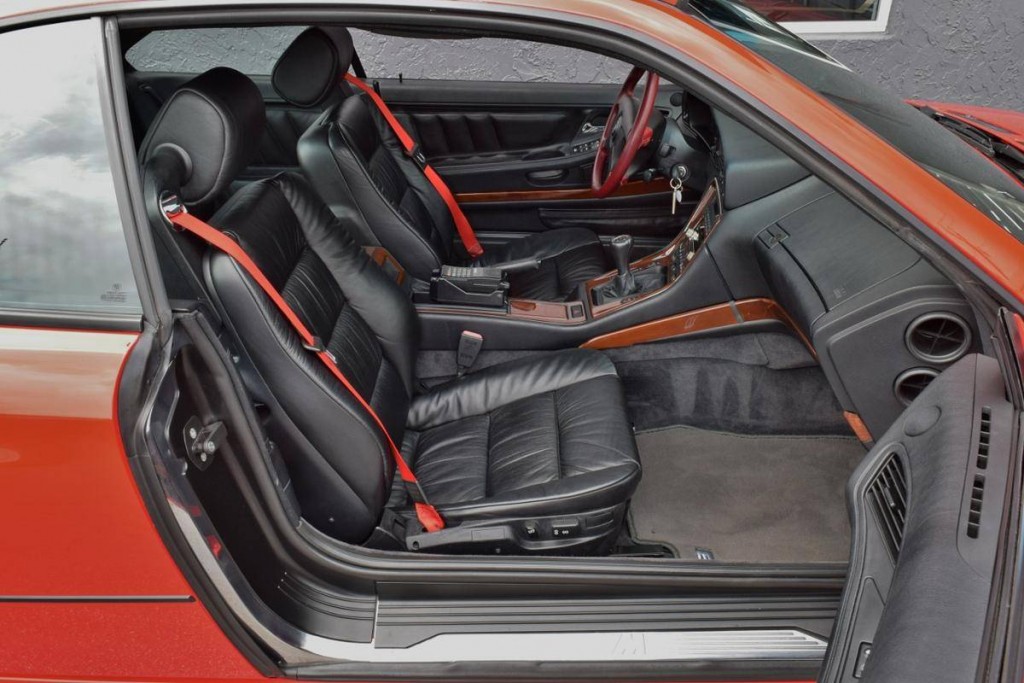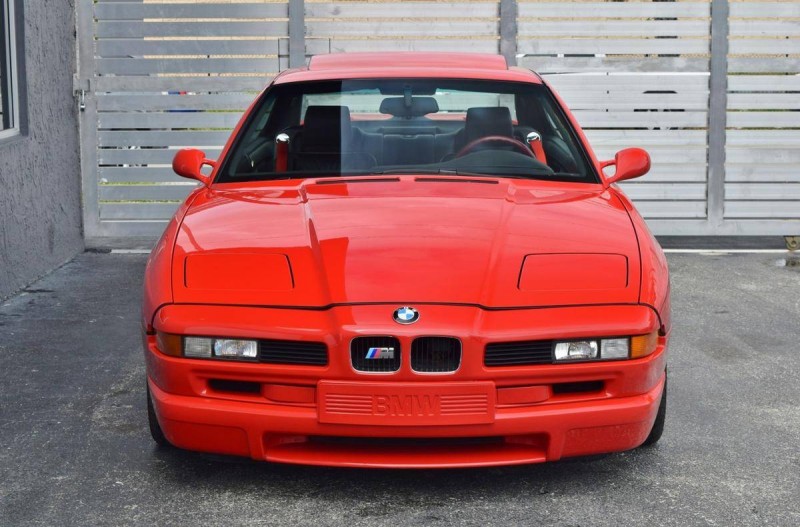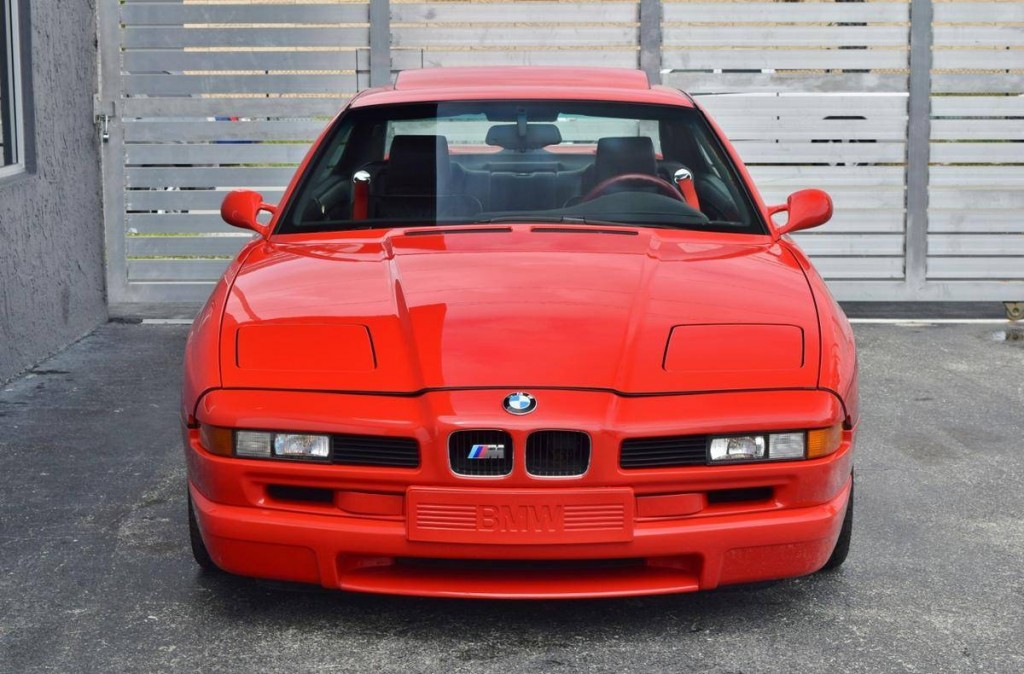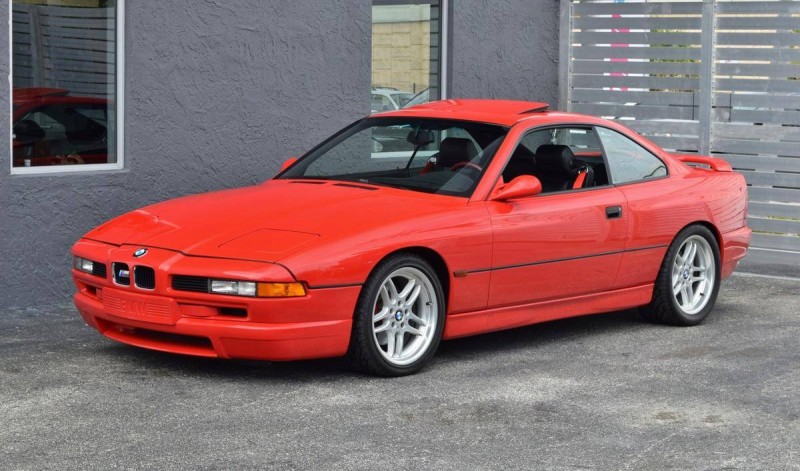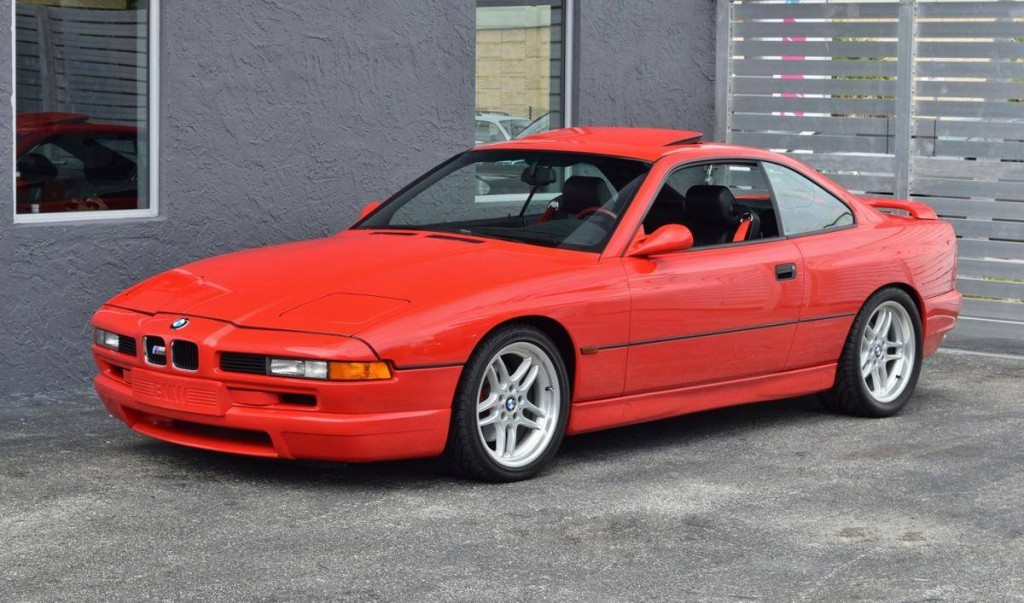 To list your own car, contact us HERE.

*SAE rated from factory. May not reflect current output
*Performance numbers pulled from reputable automotive road tests
*Base price when new does not reflect original MSRP of this particular car, nor does it reflect what the original owner paid for it
*Advertised price at time of posting. Sellers can raise or lower prices on their original ad at any time. Click on the original ad to view current price/availability

Share This Car With A Friend:
– COMMENTS –