31,500 Original Miles
Manual Transmission
1.8L DOHC Inline 4
128 hp @ 6500 rpm*
110 lb/ft torque @ 5000 rpm*
Capable 0-60 MPH: 8.3 seconds
Top Speed: 118 MPH
*Base Price in 1994: $19,905
*Seller Asking:
$10,500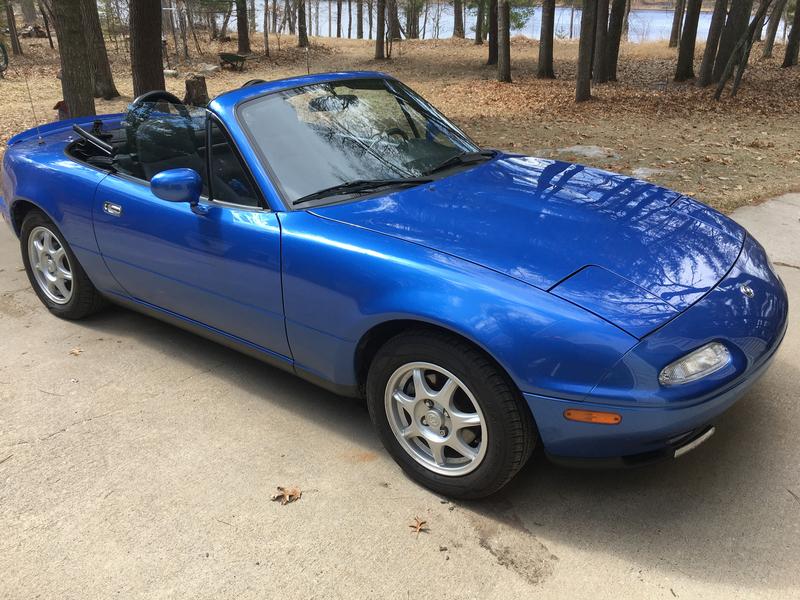 Fast Facts:
The "R" package was a $1500 option, and included "sport" suspension w/ Bilstein shocks, stiffer bushings, Torsen Limited Slip diff, front air dam, aluminum wheels, rear lip spoiler and rear "skirt". Manual transmission was required
"R" package Miatas can only be optioned with A/C and racing stripes (nothing else). This package is meant to be the lightest, sportiest version of the Miata, so unnecessary options like power steering and ABS are not allowed
The result is that the "R" weighs roughly 40 lbs less than a fully loaded "M" Edition Miata, and is 4 MPH faster in the slalom (Car and Driver '94). Cornering grip is .86g vs .83g for the "M". This is impressive, considering the "R" wears the same exact Dunlop tires as the other Miatas
The new 1.8L has 12 more hp and 10 ft lb more torque than the 1.6. While it doesn't seem like much, the extra torque is available 500 RPM sooner, making the car feel slightly more alive in the lower RPMs
While the new engine steals the spotlight as the biggest change for 1994, the new brakes are an equally impressive performance upgrade (if not more). "With the optional Nippon ABS, the new brakes can erase 70 mph in a mere 169 feet. Which means the Miata stops shorter than the last Corvette and Nissan 300ZX Turbo we tested and in the same distance as a Ferrari 512TR" – Car and Driver, 1994
Key Model Year Changes:
First year of the R package
Many significant changes for the 1994 model year, including a larger 1.8L engine and a new Torsen LSD that transfers torque in a much more "linear" fashion than the previous viscous LSD. Final drive ratio has also been reduced to 4.1:1 (vs the old 4.3:1)
Bigger clutch, output shaft, and ring gear
Torsional rigidity is increased by 10% via 2 new steel support rods underneath the car and a new brace that connects the driver/passenger seatbelt anchor mounting points
All 4 brake rotor diameters are 0.8 inches larger, and the front rotors are 0.2 inches thicker. This change was made to address the previous car's tendency to brake fade
Dashboard is redesigned to accept a passenger airbag. Inner door beams are fitted to meet upcoming 1997 crash standards
Ride quality is more compliant thanks to re-tuned anti-roll bars and shocks
New bigger gas tank holds an extra gallon. Air conditioning now runs R134
New aluminum wheels are 2 lbs lighter and half an inch wider than before. The "Miata" badge lettering is now red instead of black (these 2 items are how you distinguish a 1994+ model from the outside)
The result of all the above changes add 71 lbs (total curb weight is stated @ 2293 lbs. 1993 cars are stated @ 2222 lbs)
Seller Notes:
Low mileage, first year "R" example
1 of 145 "R" Miatas finished in Laguna Blue Metallic
Roll bar added for safety
Driving lights and CD player added. Car is all stock otherwise
Never tracked
Car cover included
few small shallow scratches on the bumper
No leaks, smooth starts and it runs great
Location: Merrifield, Minnesota – (more photos below)
UPDATE: ad is no longer available (sold or expired)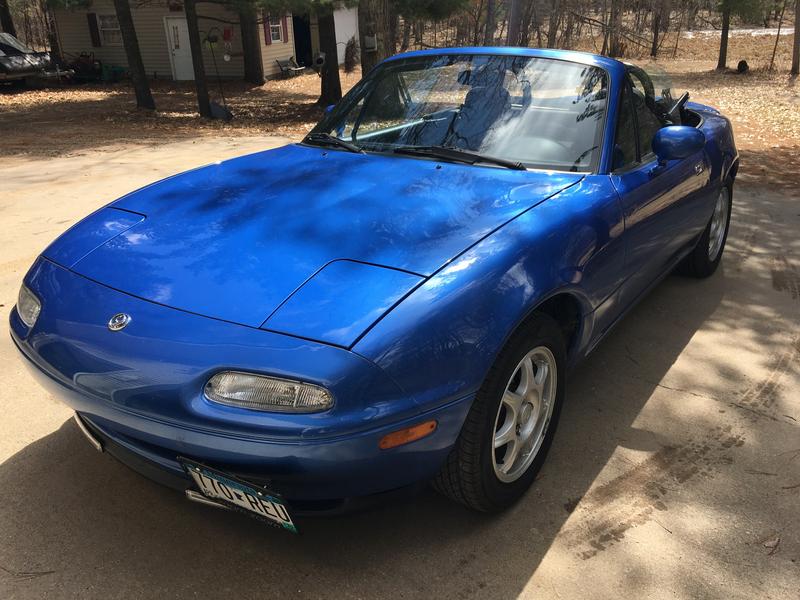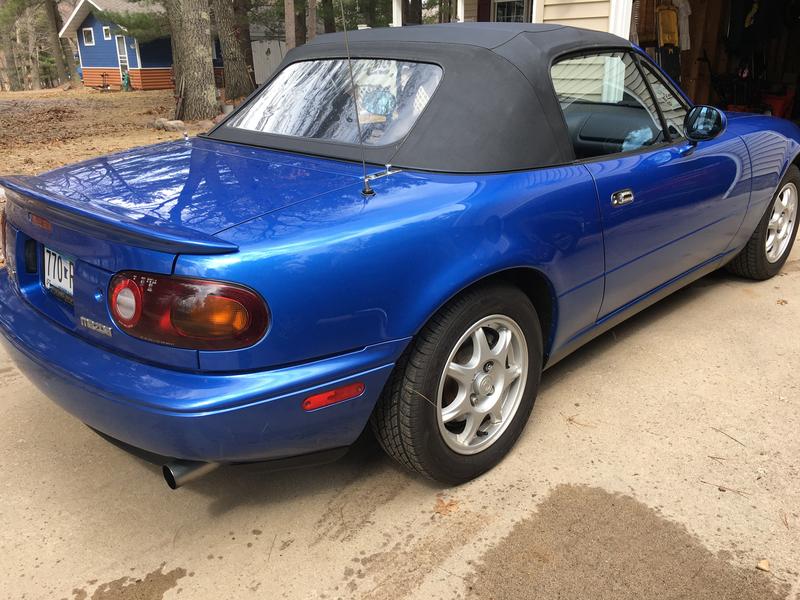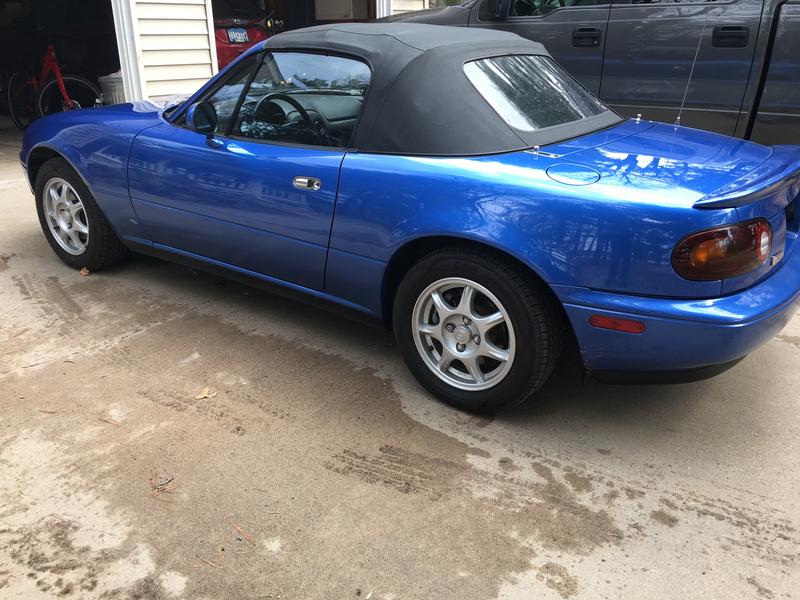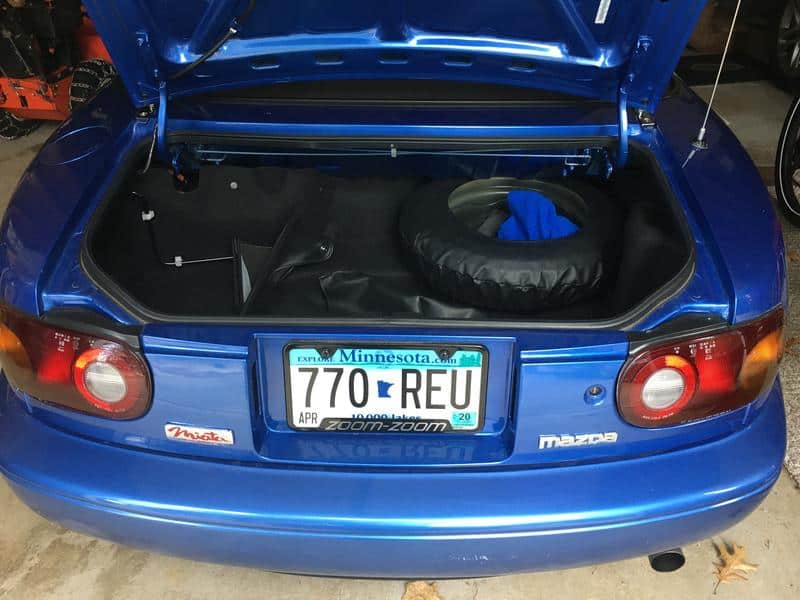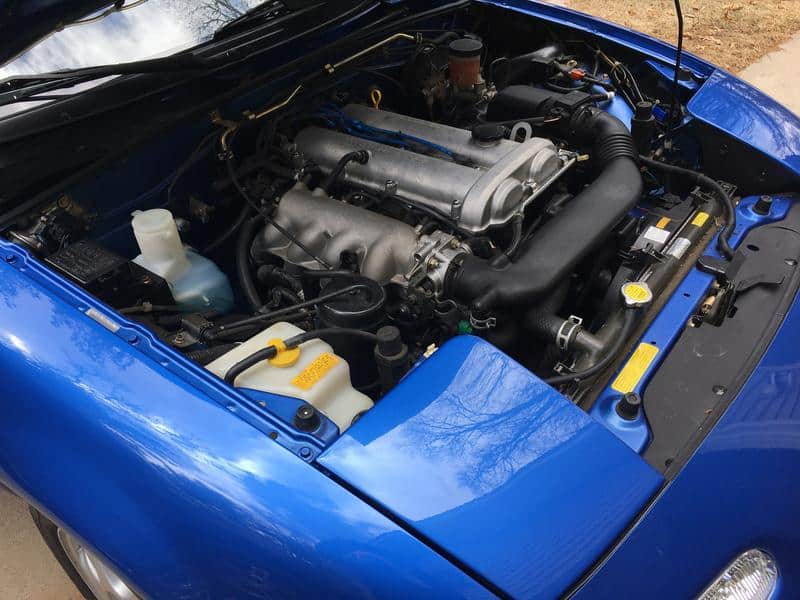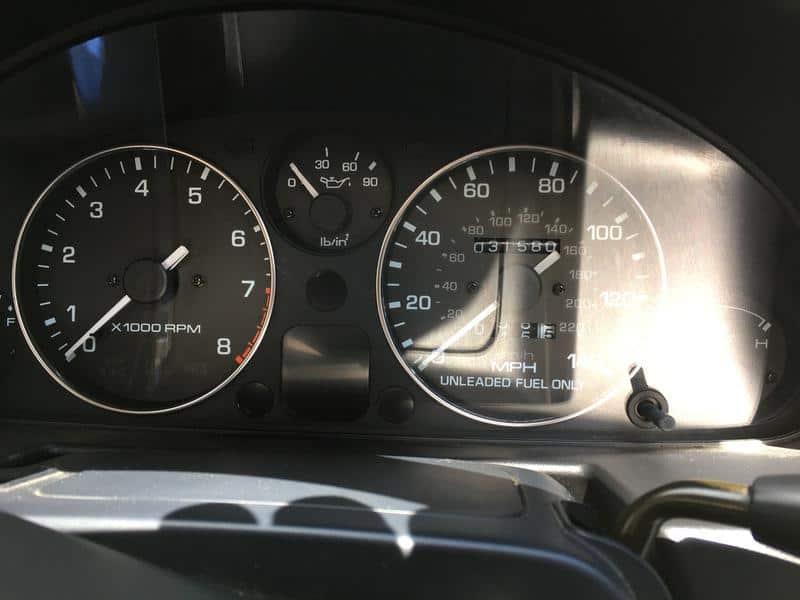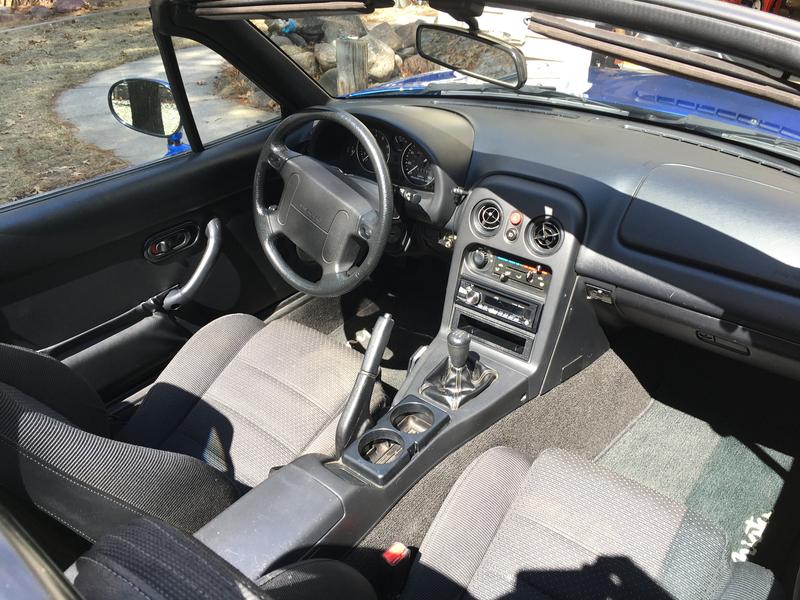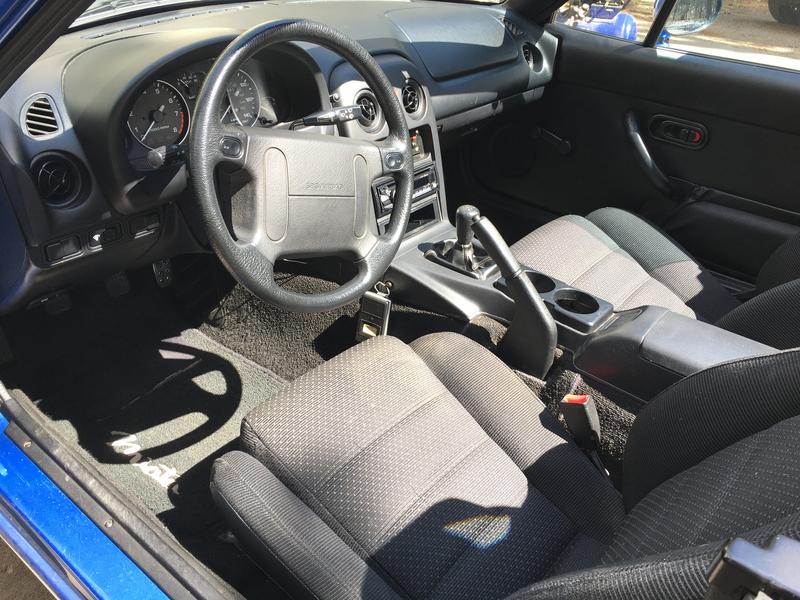 UPDATE: ad is no longer available (sold or expired)
To list your own car, contact us HERE.

*SAE rated from factory. May not reflect current output
*Performance numbers pulled from reputable automotive road tests
*Base price when new does not reflect original MSRP of this particular car, nor does it reflect what the original owner paid for it
*Advertised price at time of posting. Sellers can raise or lower prices on their original ad at any time. Click on the original ad to view current price/availability

Share This Car With A Friend:
– COMMENTS –