19,100 Original Miles
Automatic Transmission
Twin Turbocharged 3.0L Inline 6
320 hp @ 5600 rpm*
315 lb/ft torque @ 4000 rpm*
Capable 0-60 MPH: 5.0 seconds
Top Speed: 155 MPH
*Base Price in 1994: $44,100
*Seller Asking:
$40,000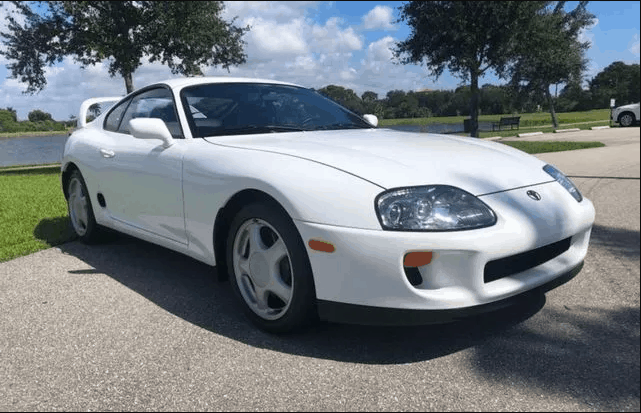 Fast Facts:
The Supra Turbo could out handle an NSX and out accelerate a C4 Corvette ZR-1, according to Road and Track magazine
The rear wing is molded with tiny air-filled glass spheres, making it very lightweight for its size. The wing adds 66 lbs of downforce at 90 MPH
The headlights on the MKIV Supra were extremely effective for its time. Toyota claimed they provided greater illumination than any other car on the market when the MKIV launched in 1993
The Supra's design is deceptive – it makes itself look large, when it's actually smaller than the old Supra in every measurement (except width)
The strength of the Supra's legendary 2JZ engine was somewhat unintentional. Toyota chief engineer Tetsuya Tada admitted in an interview that "its ability to handle four-figure horsepower was more an accidental byproduct of trying to make it reliable than by design."
Understand that when the 2JZ was engineered in the late 80's, manufacturers were limited to crude engineering software and tooling – there was a lot more guesswork required. So when it came time to build performance engines, car makers had no choice but to play it safe – "if uncertain, add strength!". This is why the 90's produced bulletproof blocks like the 2JZ and Mitsubishi's 4G63
Today, modern computer technology allows manufacturers to build parts with just the right amount of strength (no more "overbuilding" a part). This is why you'll never see a modern car with a 300hp engine featuring a closed deck iron block, forged crank, piston oil squirters, and a beefy structural oil pan – all of which you'll find in the 320hp 2JZ
Key Model Year Changes:
1994 saw virtually no changes, except for an increased final drive ratio on the base model
Notable changes don't occur until 1996, when engine management switched to OBD II
1997 received the highest number of changes, although none were really significant (they were mostly cosmetic)
Power output remains unchanged throughout the MKIV Supra's production run
Seller Notes:
19k original miles
It is as new and original as the day it left the factory
Lightly used and stored in a temperature controlled environment
Inc. all original books, window sticker, tags, and tools still in their original plastic pouch
The keys are even on the original rubber advertising key chain
cosmetically and mechanically perfect
UPDATE: ad is no longer available (sold or expired)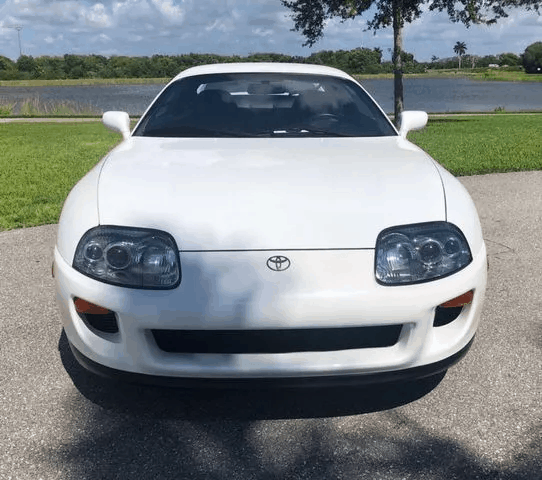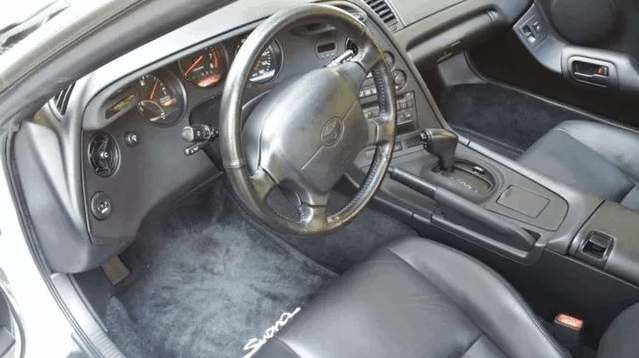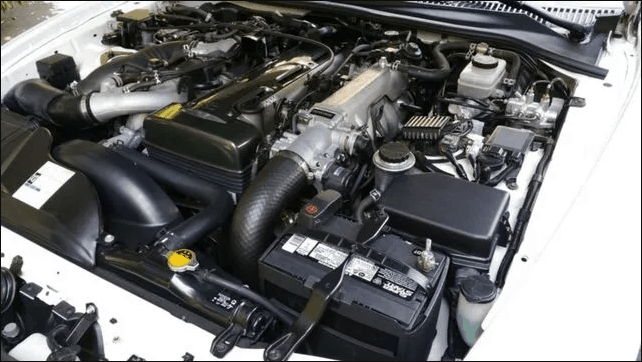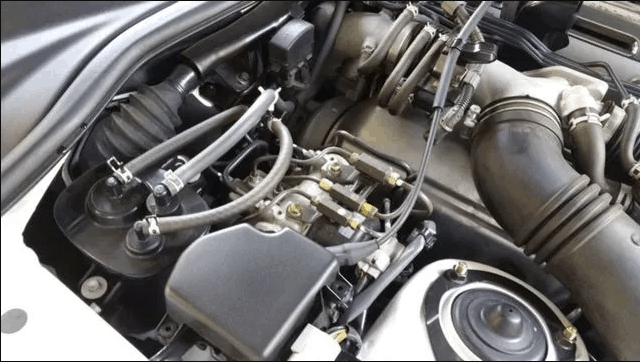 UPDATE: ad is no longer available (sold or expired)
To list your own car, contact us HERE.
*SAE rated from factory. May not reflect current output
*Performance numbers pulled from reputable automotive road tests
*Base price when new does not reflect original MSRP of this particular car, nor does it reflect what the original owner paid for it
*Advertised price at time of posting. Sellers can raise or lower prices on their original ad at any time. Click on the original ad to view current price/availability

Share This Car With A Friend:
– COMMENTS –