18,330 Original Miles
Manual Transmission
4.6L V8
320 hp @ 6000 RPM
317 lb/ft torque @ 4750 RPM
Capable 0-60 MPH: 5.4 seconds
Top Speed: 152 MPH
MSRP in 1999: $27,470
*Seller Asking:
$19,000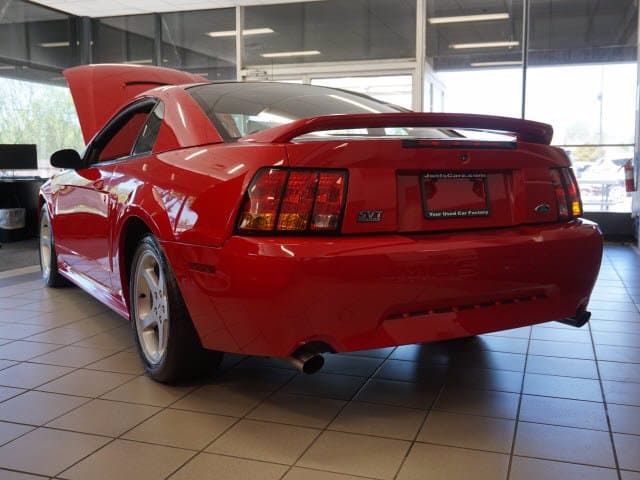 Fast Facts:
The 1999 SVT Cobra is the first Mustang to to feature independent rear suspension (IRS), replacing the sold "live" axle design that has been in place since 1964
While the solid axle has its own benefits in certain racing applications, IRS offers far more benefits on the street over a solid axle – most notably, improved ride quality. IRS also allows for increased adjustability in geometry
Another benefit of the IRS setup is 50/50 torque distribution. A solid axle has a tendency to load up one wheel more than the other under hard launch (it wants to twist). However, the IRS setup has tendency to induce wheel hop when drag racing, which is why many racers convert their cars to a solid axle setup
The '99 Cobra debuted with a bit of a hiccup – many owners and journalists were reporting slower performance figures compared to the previous model, despite the claimed increase in power. The complaints were bad enough that Ford had to launch its own investigation regarding the lack of power
It was found that the exhaust was preventing adequate exhaust flow under high RPM conditions. Late in the development process, Ford had to pinch the exhaust so it could fit underneath the new IRS without scraping the ground. This was enough to restrict power at high RPM
It was also determined that the intake manifold contained too much casting flash – enough to choke the engine at WOT. Combined with the exhaust restriction, as much as 50hp was robbed at full throttle (when max airflow is required)
Ford was forced to recall every single Cobra to date (at time of finding – total 5,300 cars) and upgrade the exhaust and swap/machine the manifolds. This forced Ford to halt production of the Cobra, leading to its absence in the year 2000. Production resumed again for the 2001 MY
Key Model Year Changes:
First year of the updated body style
First year of independent rear suspension, replacing the old solid axle
Horsepower increased to 320hp thanks to new tumble port cylinder heads
Ignition system is now coil on plug design
New 13″ Brembo brakes
The fuel system is now a returnless design to meet new emissions requirements
The steering ratio is now 15.0:1. The turning circle is also reduced to 37.9 feet
There was no SVT Cobra for the following year (2000)
2001 models see minimal changes (updated seats, new colors)
Seller Notes:
18k original miles
Rio Red
Black leather
MACH 460 Premium sound
Fog lights
Call for more info
Location: Flushing, Michigan – (more photos below)
CONTACT SELLER – Update: Seller's Autotrader ad has been deleted (sold or removed from market)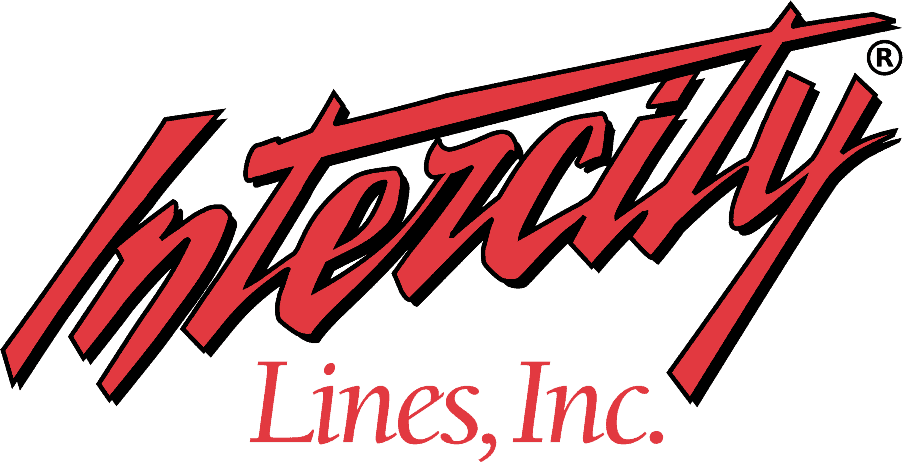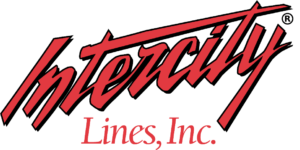 – Click for shipping quote –
NEVER MISS A CAR!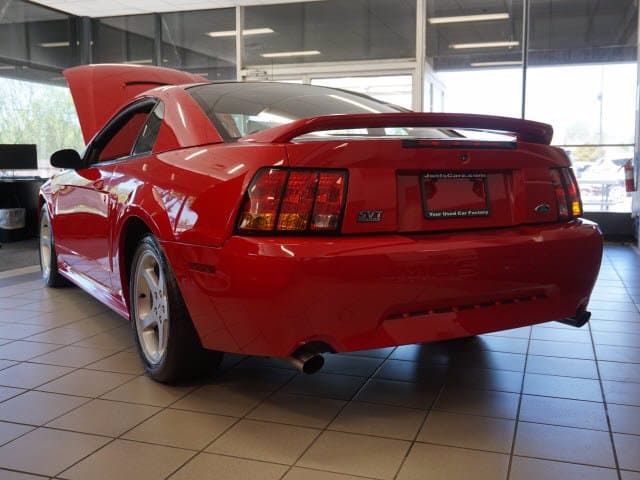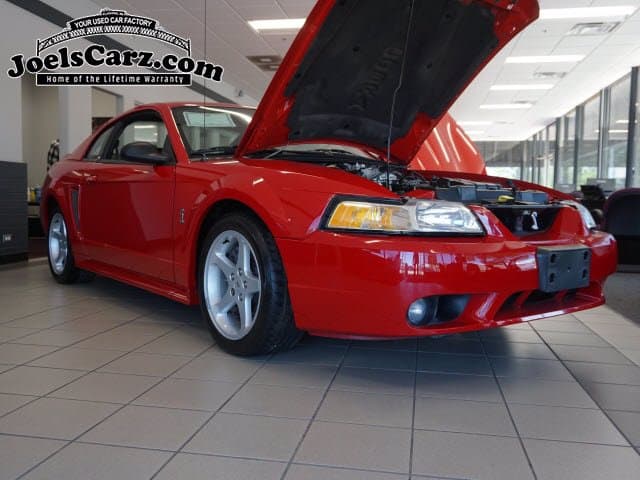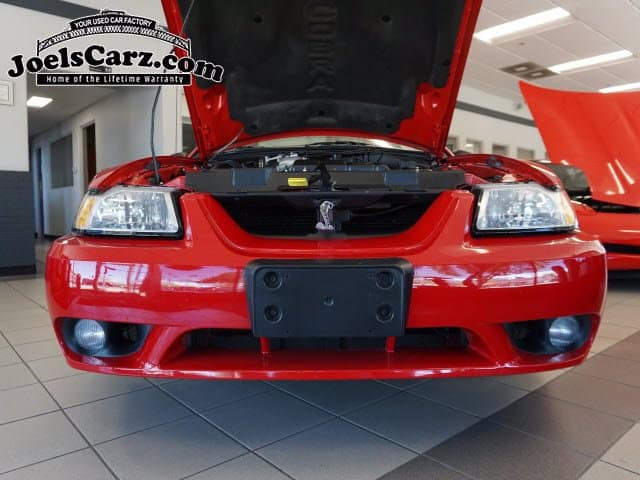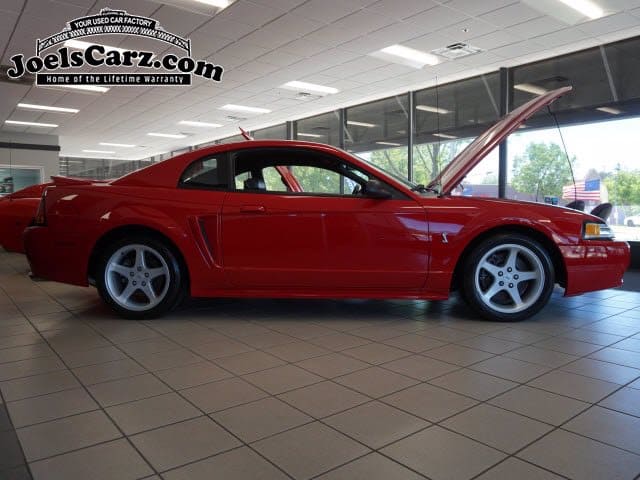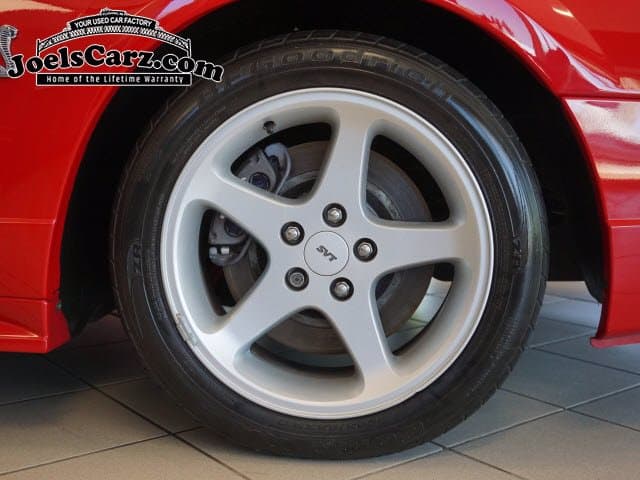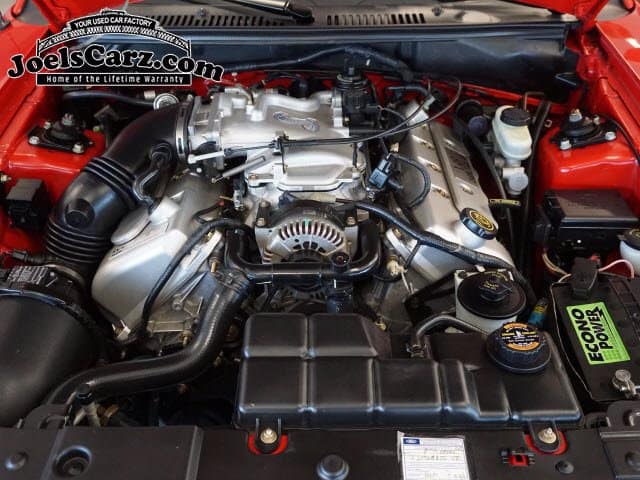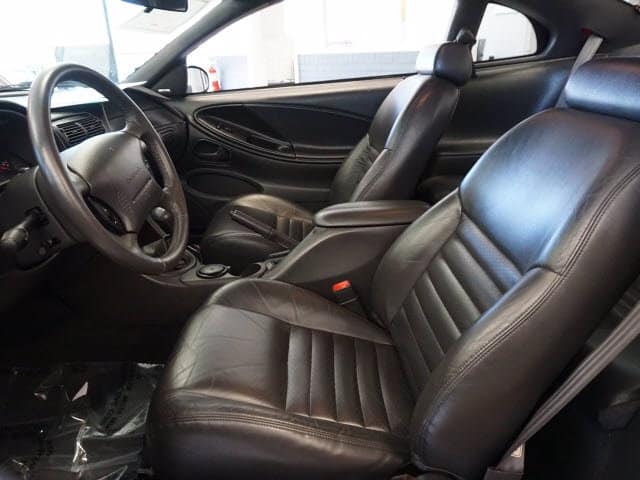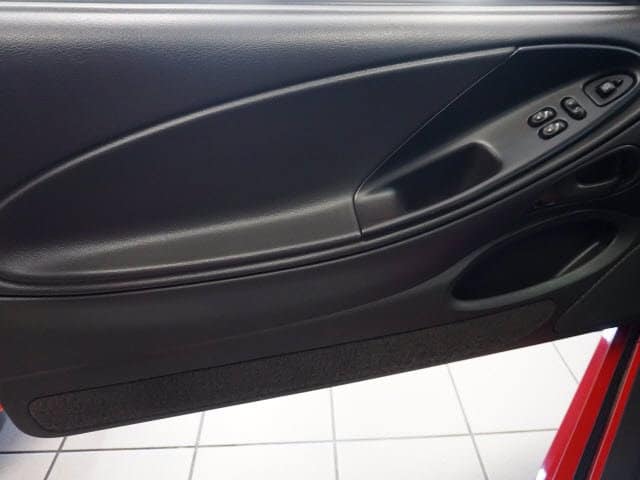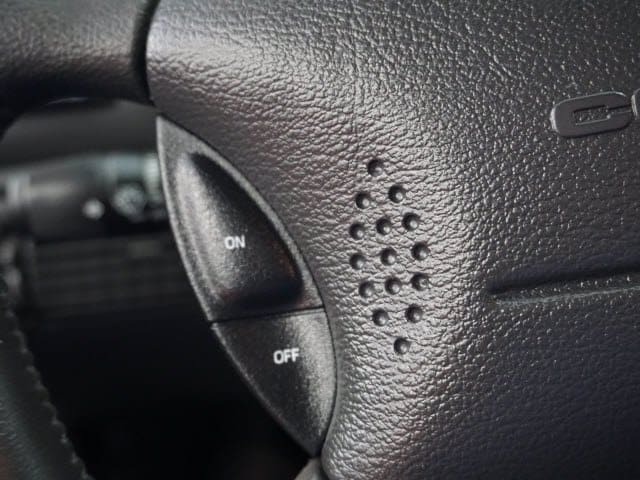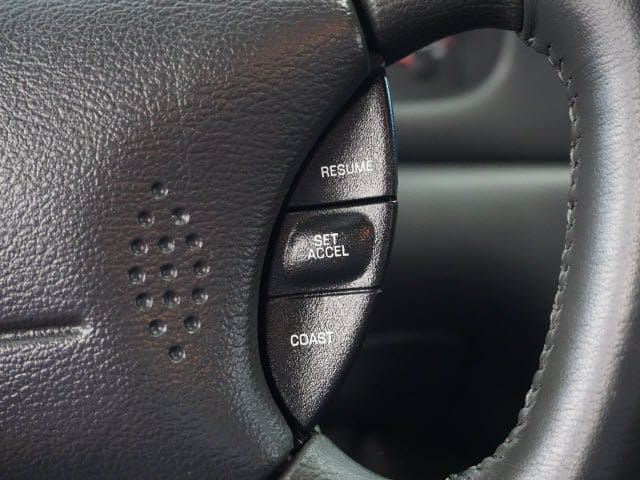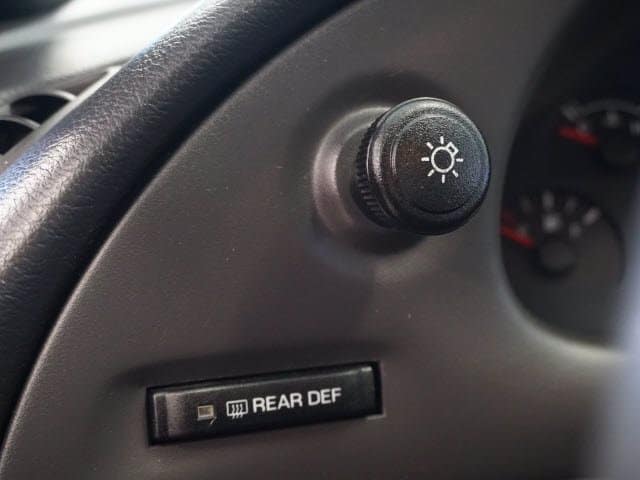 To list your own car, contact us
HERE
.
*SAE rated from factory. May not reflect current output.
*Performance numbers pulled from either the factory brochure or reputable automotive road tests.
*Base price when new does not reflect original MSRP of this particular car, nor does it reflect what the original owner paid for it.
*Advertised price at time of posting. Sellers can raise or lower prices on their original ad at any time. Click on the original ad to view current price/availability.
Mileage Disclaimer: NOC has not confirmed if the mileage stated by the seller is true and accurate. It is up to the buyer to verify these claims. Vehicle history reports, service records stating mileage, and even inspections of odometer tampering are recommended.
Share This Car With A Friend: