23,000 Original Miles
Manual Transmission
2.2L Inline 4
240 hp @ 7800 rpm*
162 lb/ft torque @ 6500 rpm*
Capable 0-60 MPH: 5.4 seconds
Top Speed: 155 mph
*Base Price in 2005: $33,150
*Seller Asking:
$27,500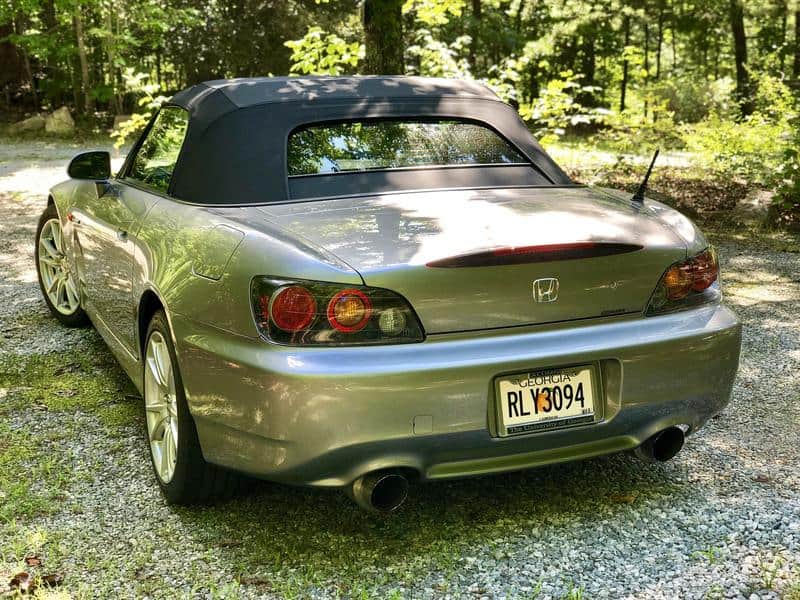 Fast Facts:
When the S2000 was released, it held the record for the highest specific output of any naturally aspirated production engine in the world (120bhp). It wasn't dethroned until 10 years later when Ferrari released the 458 with 125bhp
Being high strung from the factory, it takes a respectable effort from the aftermarket to boost power without forced induction. One of the first big companies to make headlines for S2000 bolt-on N/A performance was Mugen Motorsports, a company founded by Hirotoshi Honda (the son of Honda Motor Company founder Soichiro Honda). Despite the family connection, Mugen only acts as an engineering and parts contractor to Honda (Honda has no stake in Mugen)
In 2001, Car and Driver got hold of an S2000 equipped with Mugen parts (like the ones found on this example). It took Mugen 2 years to design and test bolt-on parts that make meaningful N/A performance improvements to the F20/F22C. While the parts offered "only" 15 more horsepower than stock, Car and Driver recorded some respectable numbers, including a 0-60 of 5.4 seconds (.4 sec faster than stock)
The parts used include a $1500 carbon fiber airbox that takes cool air from in front of the radiator, a $1300 stainless steel header, $1500 exhaust system, an engine computer ($1500), a lower temp thermostat, and a higher pressure radiator cap. The respectable increase in performance over stock is mainly due to Mugen's superior management of engine heat and ignition timing – Mugen found that the S2000 significantly retards ignition timing when air and coolant temps rise from spirited driving. Mugen's parts overcome this restriction
In 2004, Honda increased the stroke of the F20C engine, bumping displacement to 2.2 liters and naming it the F22C. Increasing the stroke increases the piston speed, which increases drag within the engine (since piston movement creates the most friction in an engine). As a result, the redline was lowered to 8200 RPM, although it came with a bump in torque to 162 ft lbs due to the increased displacement. Overall, the new F22C made the thrust between 1000 and 8000 RPM feel slightly stronger than the earlier AP1 models. No longer was everything focused up top above 8000 RPM like it was in the F20C. Overall horsepower output was the same
Key Model Year Changes:
Per Honda's 9/1/04 press release: "There are no changes to the 2005 Honda S2000."
A major refresh occurred the year prior (2004), which marked the first year of the AP2 generation. This included an upgrade to the 2.2L engine, a cosmetic face lift, and more
The following year (2006) was the first year of drive-by-wire and traction control. 2006 also saw an upgraded ECU that could be re-flashed for increased performance (it no longer required a piggyback system or ECU swap). The power rating was revised to 237 hp due to a new hp rating system
Seller Notes:
23k original miles
Dealer installed Mugen parts, including $1500 carbon fiber airbox, $1,300 headers, and $1500 exhaust
Always garage kept
Zero blemishes. No accidents
Impeccable service records

       
Atlanta, Georgia (more photos below)
UPDATE: ad is no longer available (sold or expired)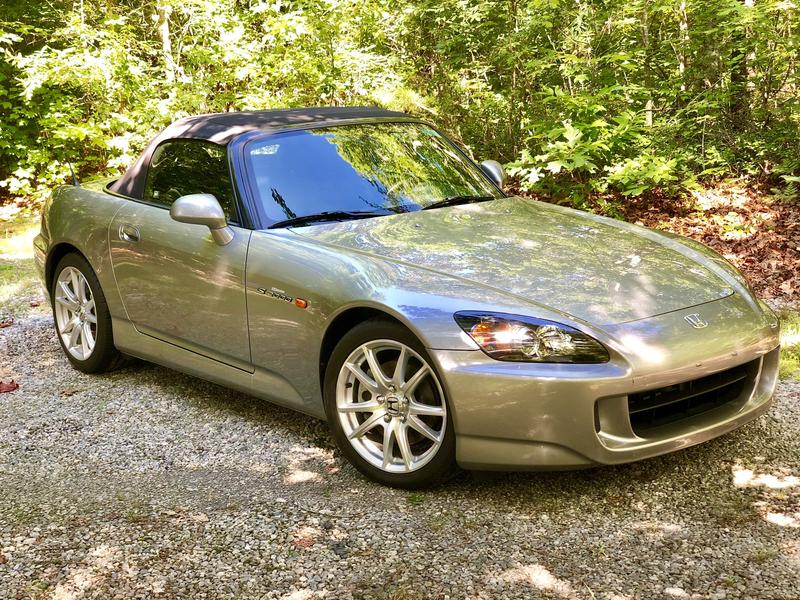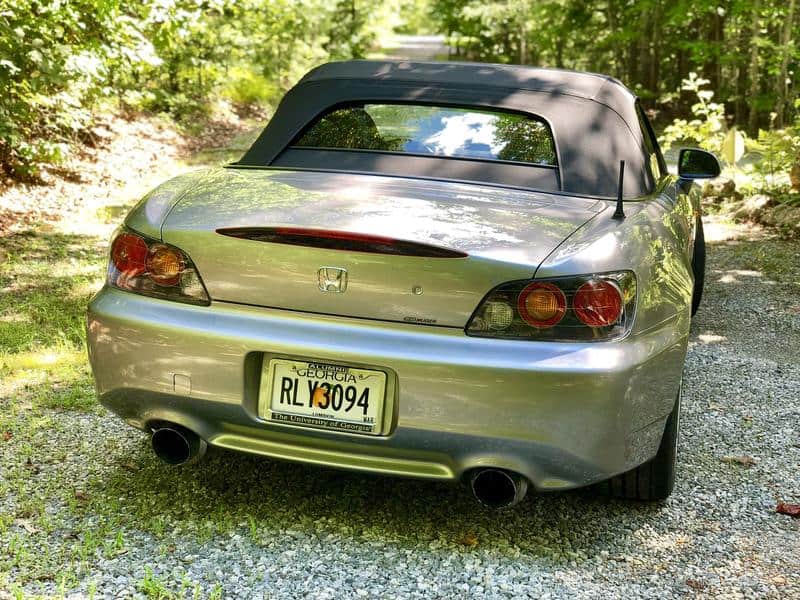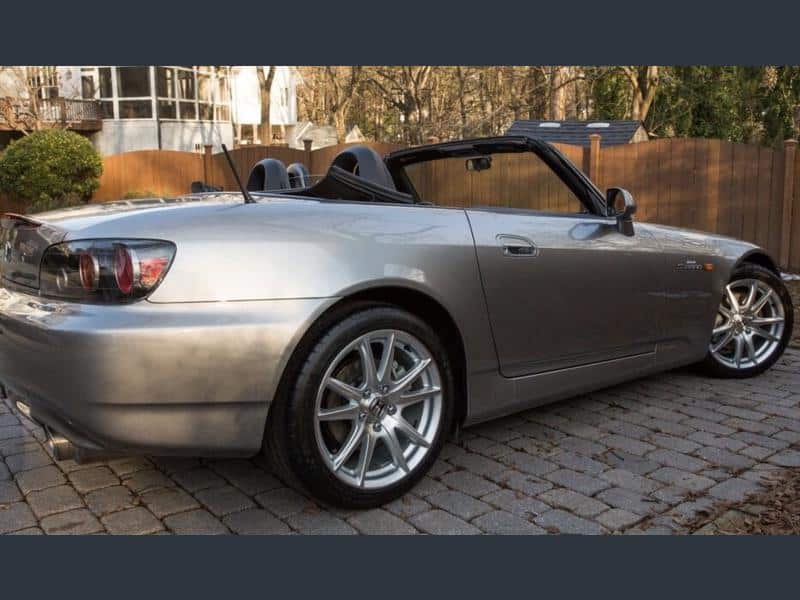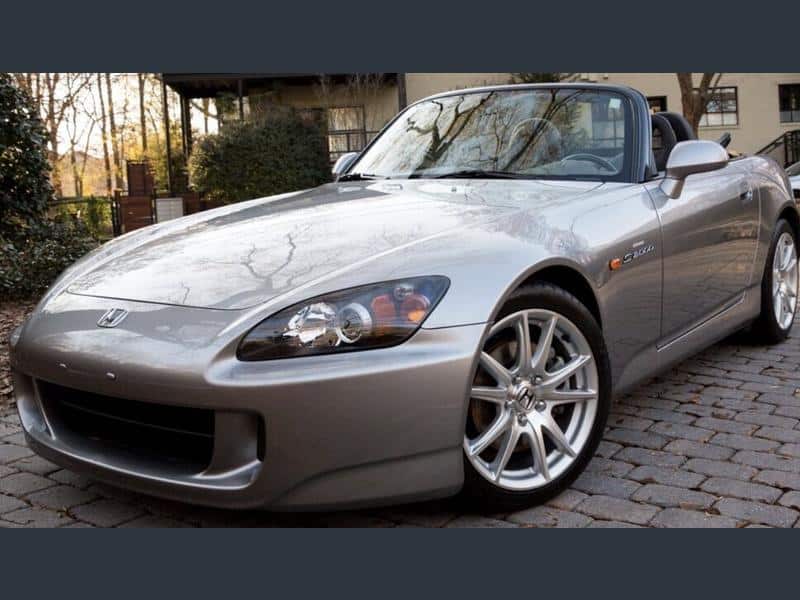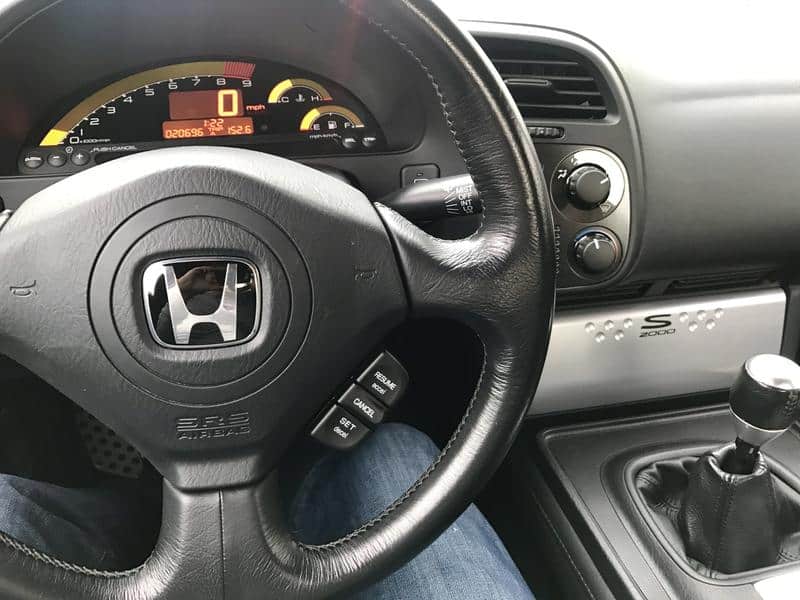 UPDATE: ad is no longer available (sold or expired)
To list your own car, contact us HERE.

*SAE rated from factory. May not reflect current output
*Performance numbers pulled from reputable automotive road tests
*Base price when new does not reflect original MSRP of this particular car, nor does it reflect what the original owner paid for it
*Advertised price at time of posting. Sellers can raise or lower prices on their original ad at any time. Click on the original ad to view current price/availability
Mileage Disclaimer: NOC has not confirmed if the mileage stated by the seller is true and accurate. It is up to the buyer to verify these claims. Vehicle history reports, service records stating mileage, and even inspections of odometer tampering are recommended.

Share This Car With A Friend:
– COMMENTS –