22,605 Original Miles
Automatic Transmission
6.1L Hemi V8
420 hp @ 6200 RPM*
420 lb/ft torque @ 4800 RPM*
Capable 0-60 MPH: 4.5 seconds
Top Speed: 155 MPH
*Base Price in 2006: $39,995
*Seller Asking:
$26,900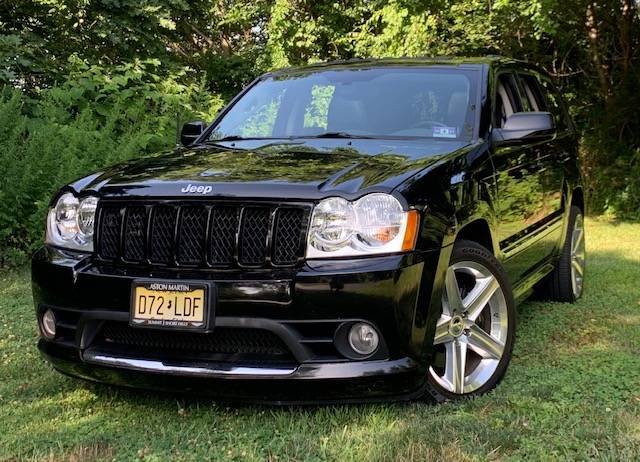 Fast Facts:
The Grand Cherokee SRT8 came with the biggest engine in Chrysler's arsenal: the 6.1L Hemi
The 6.1L features the same stroke as the 330hp 5.7L Hemi, but with a larger bore. Adding cubic inches was necessary for more performance, but since SRT was chasing horsepower and RPM rather than torque, the increased size was obtained by enlarging the bore rather than increasing the stroke. Combined with higher flowing heads and improved valvetrain components, the "oversquare" design allows the 6.1L to make peak horsepower at a substantially higher RPM (6200 RPM vs 5000 RPM for the 5.7L)
The 6.1L features a completely different (reinforced) block, with revised coolant channels and oil jets to cool the pistons. Compression ratio is increased to 10.3:1 (from 9.6:1). Redesigned connecting rods are now made of high strength powdered metal. Piston pins are now full-floating to handle more abuse. Bottom line, the 6.1L is substantially different from the 5.7L
The engine is paired with a strengthened AWD system, giving the Jeep enough traction to out-accelerate every car in Dodge/Chrysler's lineup minus the Viper
The AWD system is RWD biased, sending most of the engine's power to the rear wheels at any given time. A clutch in the center diff will direct torque to the front wheels only if the system senses a loss of rear wheel traction
While the new engine is the SRT8's party piece, SRT made sure the handling and braking performance was suitable for track duty. Jeep SRT8's can pull 0.9 lateral g in the corners (equal to the '07 GT500), and can stop from 60 MPH in only 125 ft (equal to the lighter Charger SRT8). Handling was such a strong suit that no other SUV would consistently post higher skid pad numbers until 2011 (5 years later) when Porsche released the new generation Cayenne Turbo
Unlike other performance SUVs, the SRT8 was not designed to be a fast, capable, multi-purpose off-roader. It was simply designed to be fast. The suspension lowers the SRT8 to a ride height that rivals many sports cars, and the high-flowing dual exhaust system features a center exit design (in place of a traditional tow hitch). This explains why the tow rating has been reduced to a mere 3,500 lbs (down from 7,200 lbs on regular Jeeps)
The Jeep SRT8 is commonly compared to the Trailblazer SS. While the power outputs are similar, the SRT8's 5spd transmission provides a substantial edge in acceleration over the SS, which is limited by a 4spd trans. 0-60 happens a full second quicker in an SRT8
Key Model Year Changes:
First year of the SRT8 Grand Cherokee, produced from 2006 to 2010. Performance is unchanged throughout the entire production run
The following year (2007) saw a larger fuel tank (.6 gallons), one-touch turn signals, restyled tail lights, standard side airbags, revised cupholders, and one-touch ignition starting (prevents double starts & helps battery/ignition gear life)
2008 saw a slightly redesigned front bumper and grille with optional HID head lights. '08 is the first year of the Dark Slate Grey interior, as well as minor updates to the interior
2009 saw further updates to the interior, including a larger 9″ Nav screen. Updated Alcoa forged aluminum wheels are treated with Dura-Bright® coating. Brake calipers are now red
2010 models saw very few changes (nothing notable)
Seller Notes:
Garage kept its entire life
2nd owner
All original, other than Mopar cold air intake
Very clean
Location: Central New Jersey – (more photos below)
Update: ad has been removed (sold or expired)

 
NEVER MISS A CAR!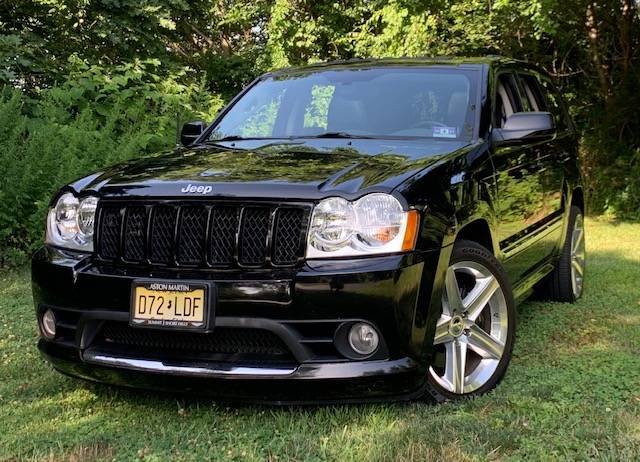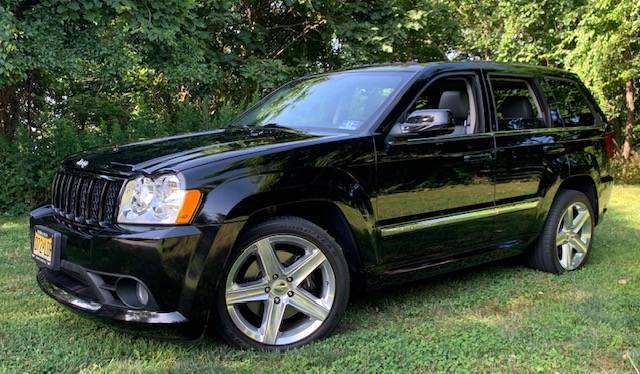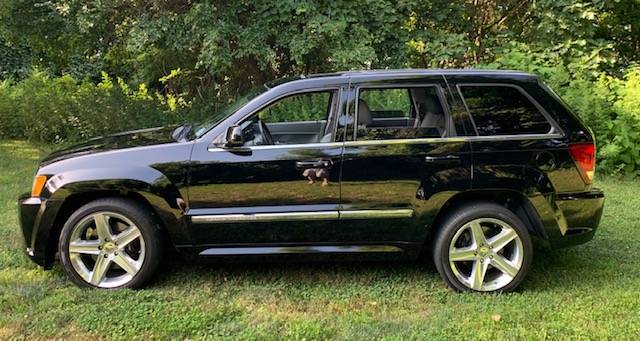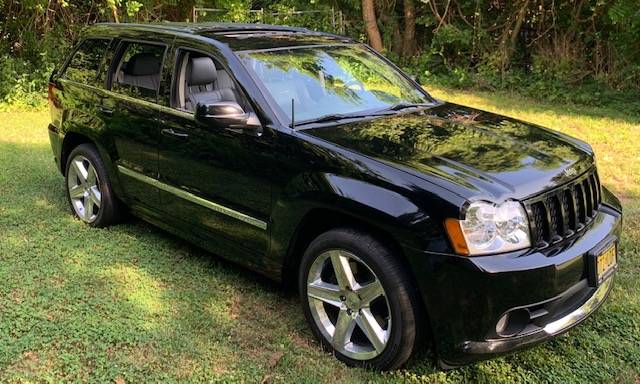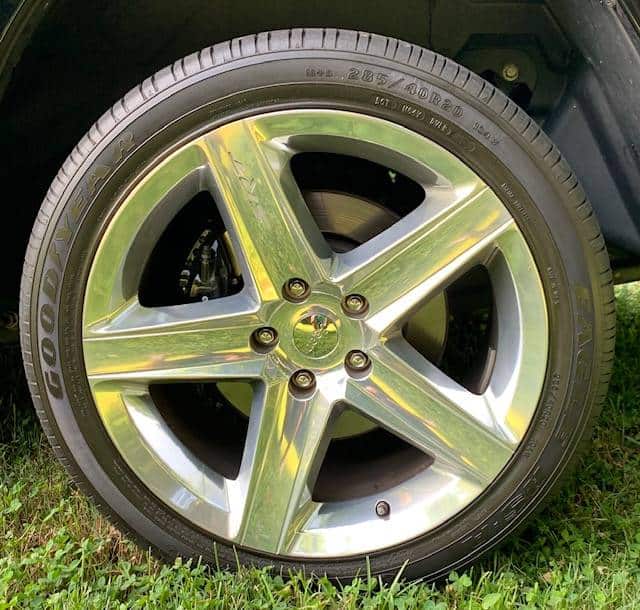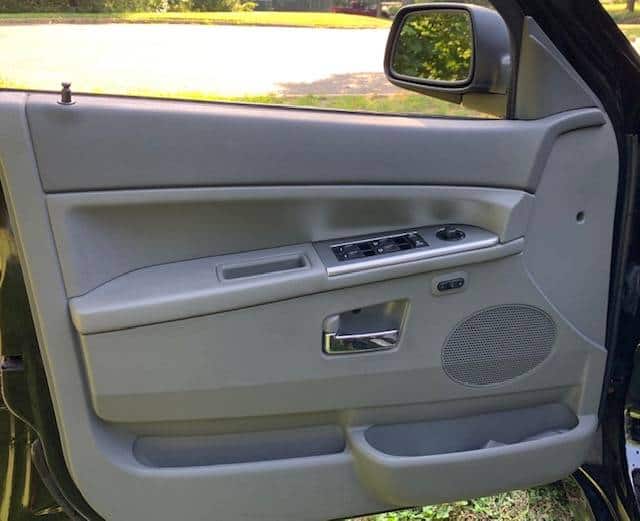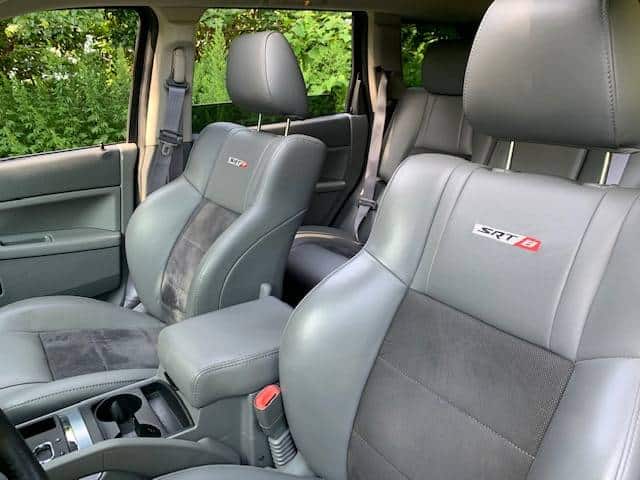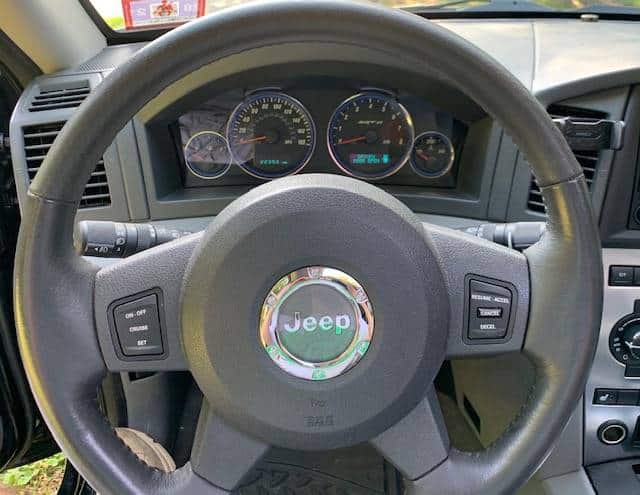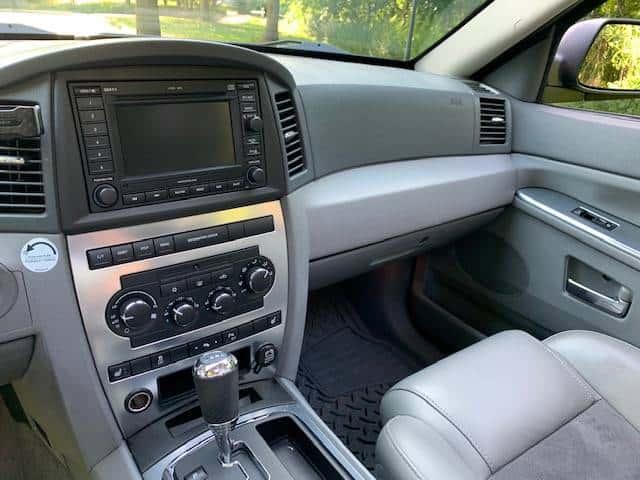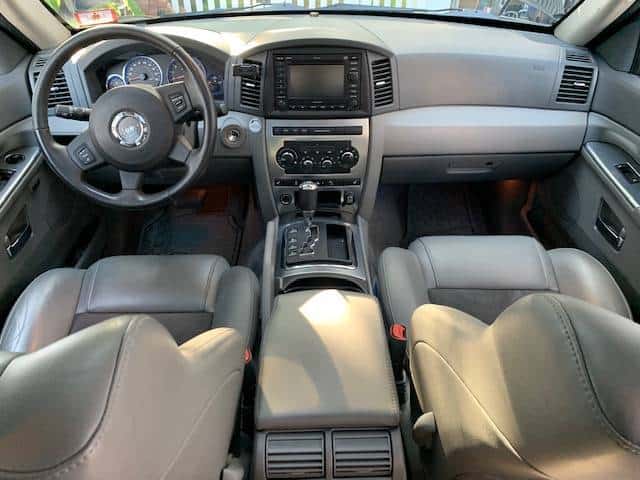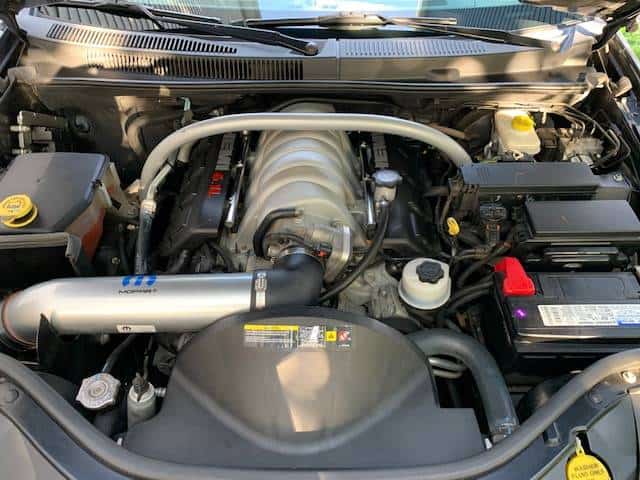 To list your own car, contact us
HERE
.
*SAE rated from factory. May not reflect current output.
*Performance numbers pulled from either the factory brochure or reputable automotive road tests.
*Base price when new does not reflect original MSRP of this particular car, nor does it reflect what the original owner paid for it.
*Advertised price at time of posting. Sellers can raise or lower prices on their original ad at any time. Click on the original ad to view current price/availability.
Mileage Disclaimer: NOC has not confirmed if the mileage stated by the seller is true and accurate. It is up to the buyer to verify these claims. Vehicle history reports, service records stating mileage, and even inspections of odometer tampering are recommended.
Share This Car With A Friend: