5,611 Original Miles
Automatic Transmission
6.4L 389ci V8 2bbl
283 hp @ 4400 RPM*
413 lb/ft torque @ 2800 RPM*
Capable 0-60 MPH: 9 seconds
Top Speed: 112 MPH
*Base Price in 1960: $3,099
*Seller Asking:
$35,500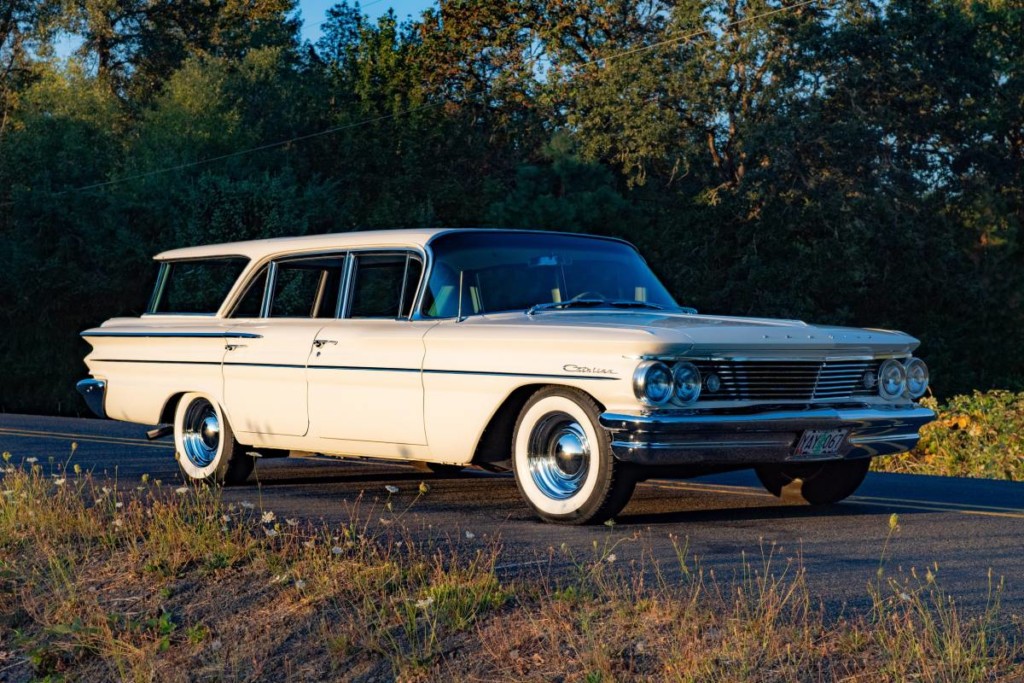 Fast Facts:
Sitting 80″ wide and 214″ long, Catalina Safari wagons could be ordered in either 9 or 6 passenger configurations. Total payload capacity is 1050 lbs
The rear cargo area provides nearly 5 feet of flat floor with the second row UP (over 21 sq ft cargo space). With the second row folded down, the flat floor increases to 8 ft long (40 sq ft)
The Safari Catalina could be optioned with a 318 horsepower Tri-Power (triple-carb) V8 and a 4spd transmission. Very few were sold in this configuration
A rare option was the "Sportable" transistor radio which took the place of an in-dash radio. About the size of a brick, it could be removed from the dash and used as a portable radio (no warm-up needed!). After use, it can be plugged back into the dash where it automatically connects to the speaker's electrical system
This is the first year a traditional cooling system is used in the Pontiac V8. From 1955 to 1959, Pontiac V8s employed a reverse-flow cooling system. The reverse flow method forces coolant through the top of the engine first (through the cylinder heads, where temperatures are hottest) then down through the block (which represents the coolest part of the engine). A water distributing tube is inserted into each cylinder head, allowing coolant to spray onto the valve seats and around the exhaust passages
The result is that valve seats are no longer required. The valves and valve seats operate at a lower temperature, increasing the life of the valves. Cooling from above provides other benefits – the water that circulates the cylinder walls is hotter, thanks to the absorbed heat from the heads. This reduces the chance of cylinder distortion compared to a traditional cooling system, which circulates cooler water around the cylinders first. The hotter coolant around the walls also reduces the chance of condensation forming during warm-up, which contaminates the oil
In addition, reverse-flow reduces the chance of detonation as the combustion chambers operate at lower temperatures
So if reverse-flow is so good, then why was it abandoned? The first reason is that any air in a cooling system naturally wants to travel UP – this becomes a problem when it's traveling against the flow of coolant, which is now flowing downward. Trapped air pockets will form as a result, reducing the effectiveness of the cooling system
While a properly engineered reverse-flow setup will include a way of bleeding these air pockets out of the system (as Chevrolet found with the C4 Corvette), there are added costs and complexity involved. And despite the design benefits on paper, it's been found that reverse-flow cooling isn't much more effective than a traditional flow cooling system. To carmakers, the marginal benefits certainly don't outweigh the cost and complexity. A properly designed traditional cooling system is more than adequate, and for that reason, reverse cooling will never be found again on modern cars
Key Model Year Changes:
Slight facelift. This is the only year with the full-width horizontal bar grille – the previous year and following year feature a split grille
Updated round taillights
Transmission tunnel is now 1″ lower and 2″ narrower for more interior space
New Hydra-Matic transmission
Same engine sizes, but with increased power and new carbs, pistons, manifold, and fuel filter
New "divided flow" cooling system replaces the reverse flow system found on previous models
Suspension sees major changes in design, dimensions, and materials to provide an improved, softer ride. Front track was increased from 63⅞" to 64″
Interior is quieter with reduced road noise thanks to suspension, chassis, and body improvements. Interior trim patterns are revised
First year of Sportable Transistor radio
New optional 8 lug aluminum wheels with aluminum brake drums (steel inner liner)
Updated instrument panel w/ new "horizontal sweep" speedometer
Seller Notes:
Under 6k genuine original miles. No rollover
Family owned since new. CA car
Driven one day a week, then parked for 40 years in a garage
Had one repaint, and the bumpers have been re-chromed (due to pitting)
Original tires look brand new
Original tools in trunk, still in wrapper
Tank has been pulled, flushed all fluids
Power steering, power brakes, Power rear tailgate window Under hood light
New Smoothie wheels and new tires, but included are the original Goodrich Silverton white wall tires on the original steel Pontiac wheels with original Pontiac hubcaps
Original Delco battery and owners manual included
Like new condition. True time capsule!

                
Location: Albany, Oregon – (more photos below)
Update: ad is no longer available (sold or expired)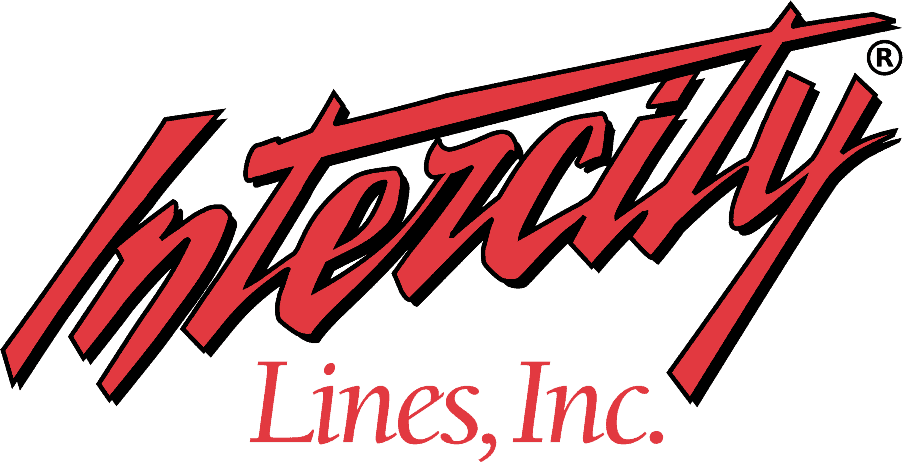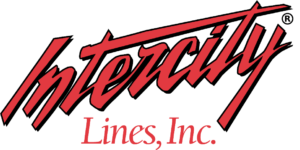 – Click for shipping quote –
NEVER MISS A CAR!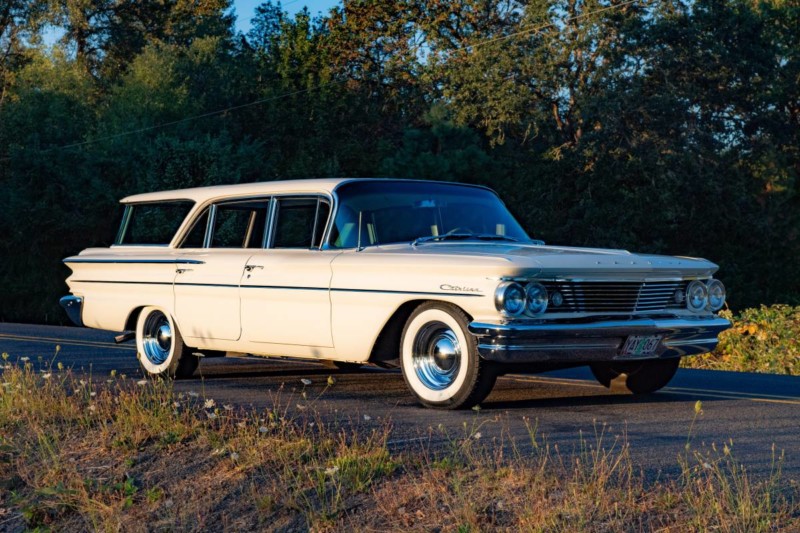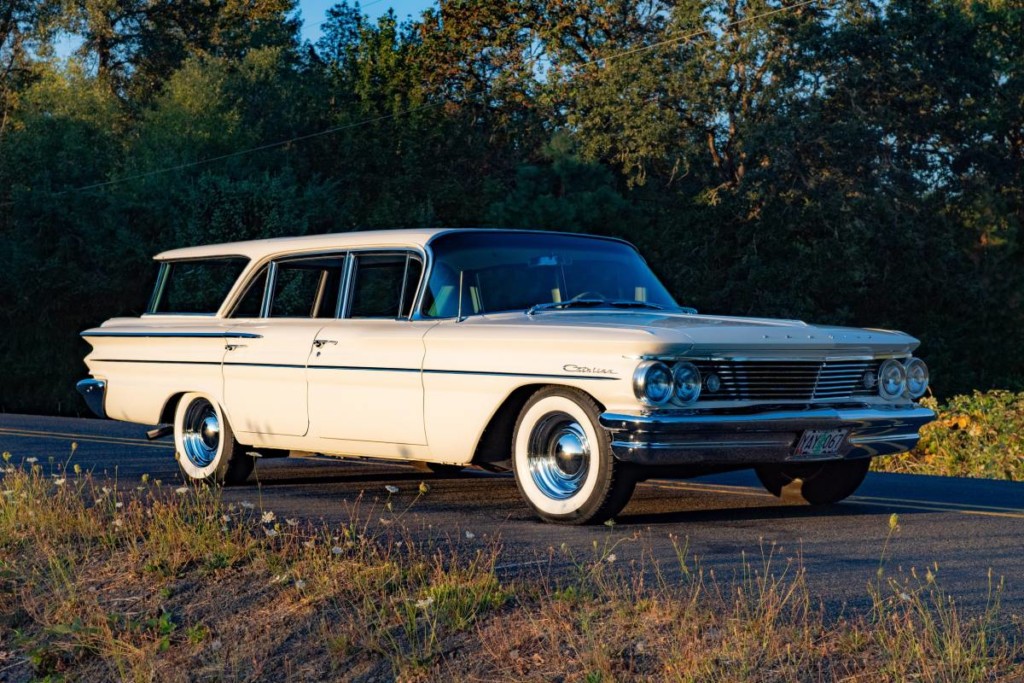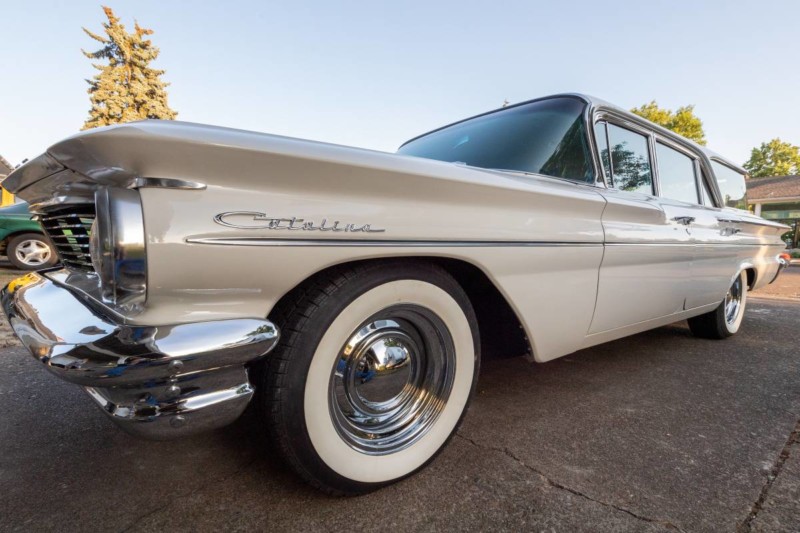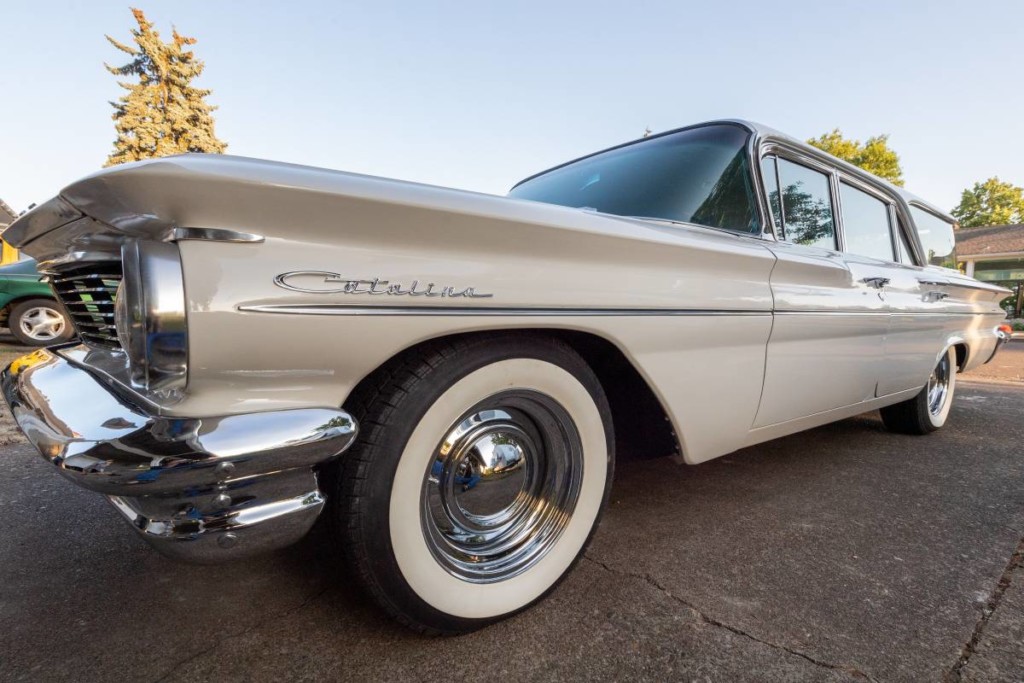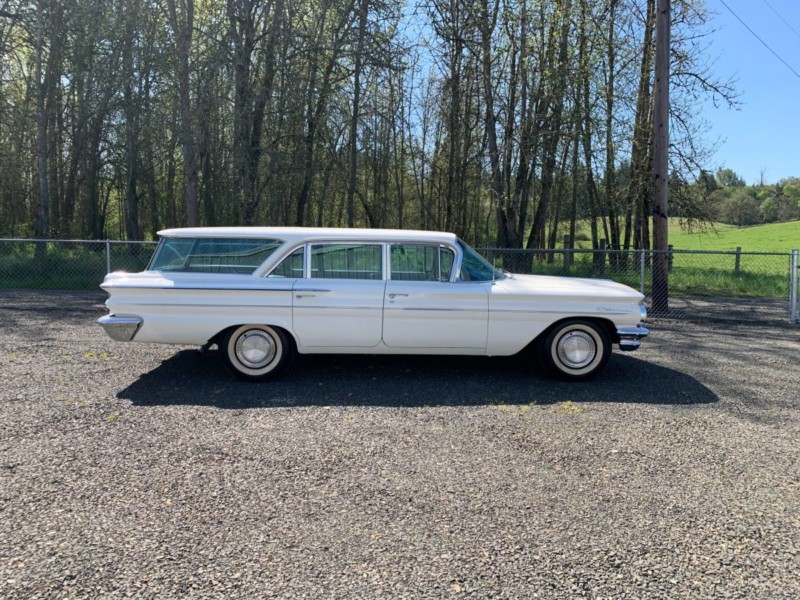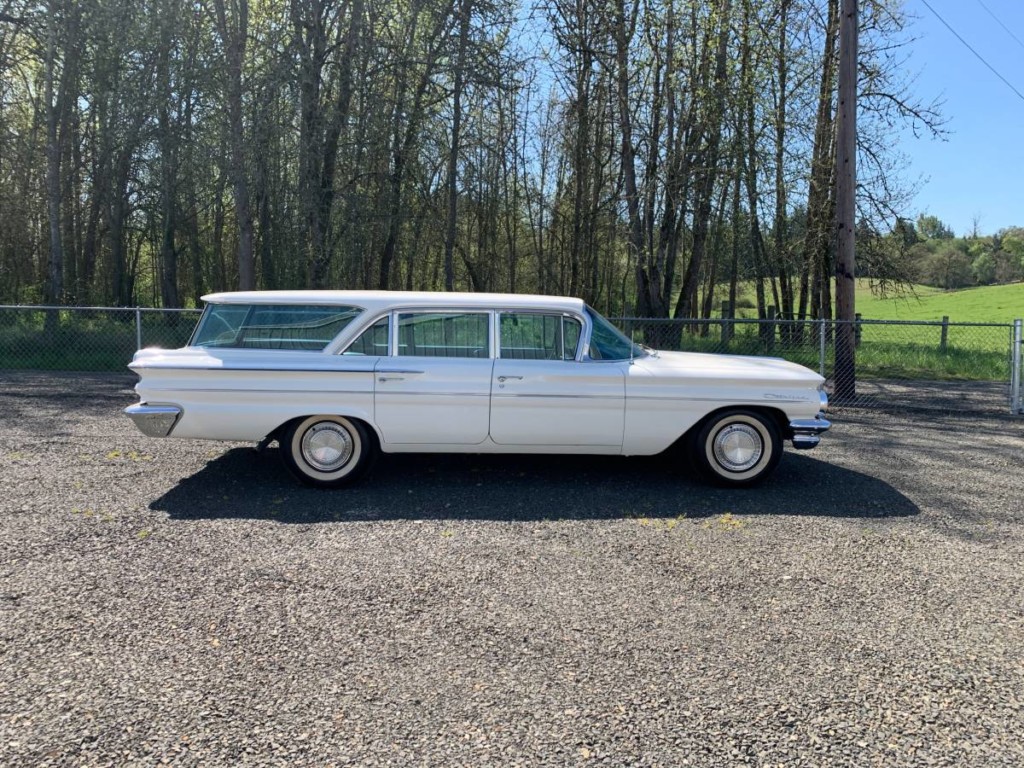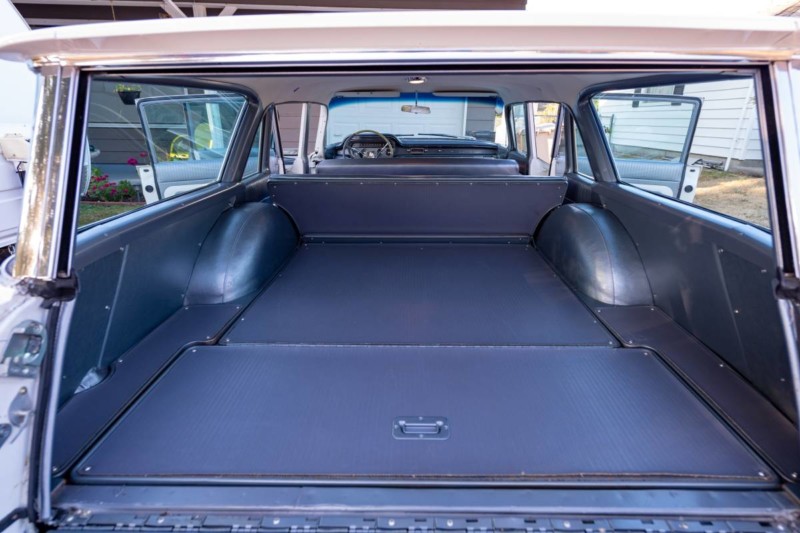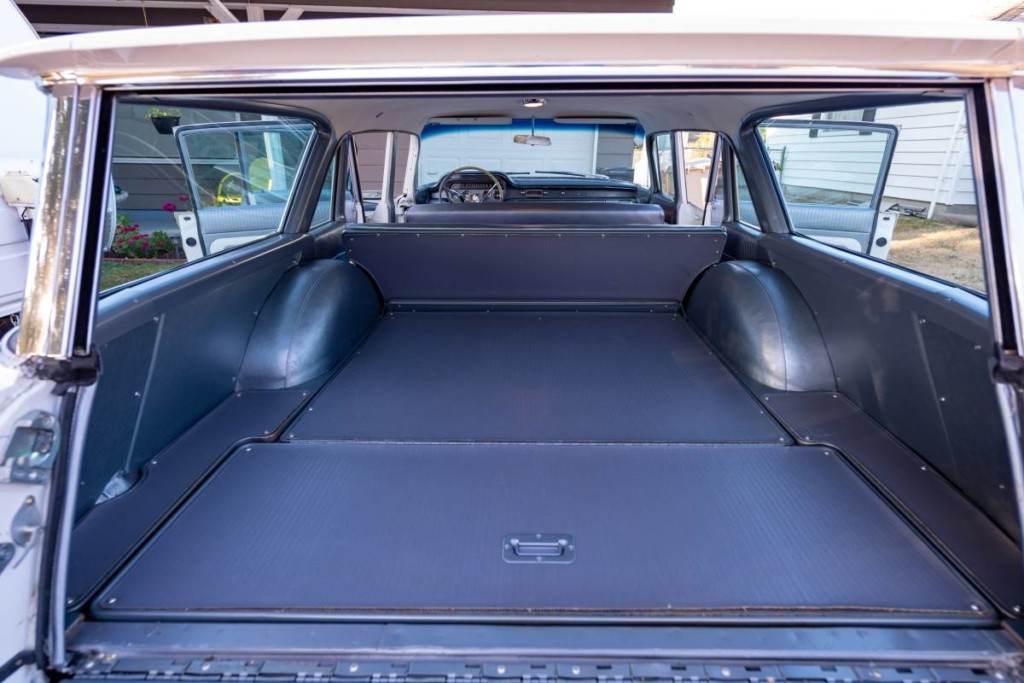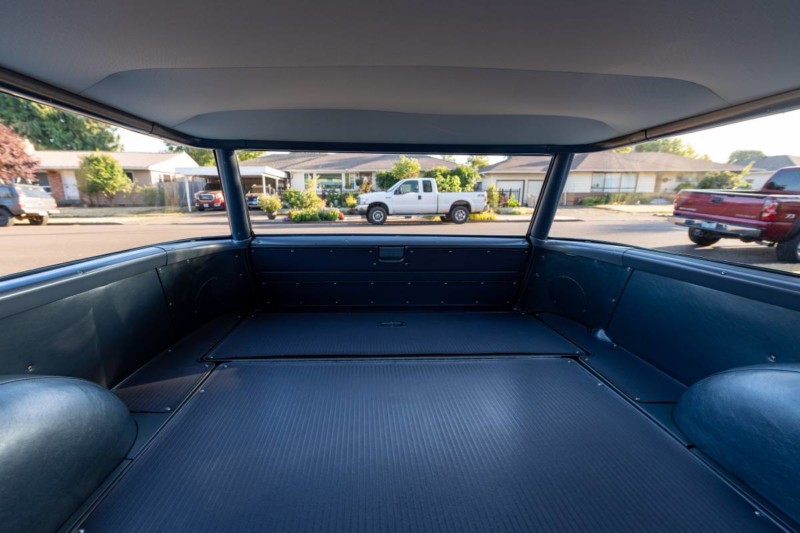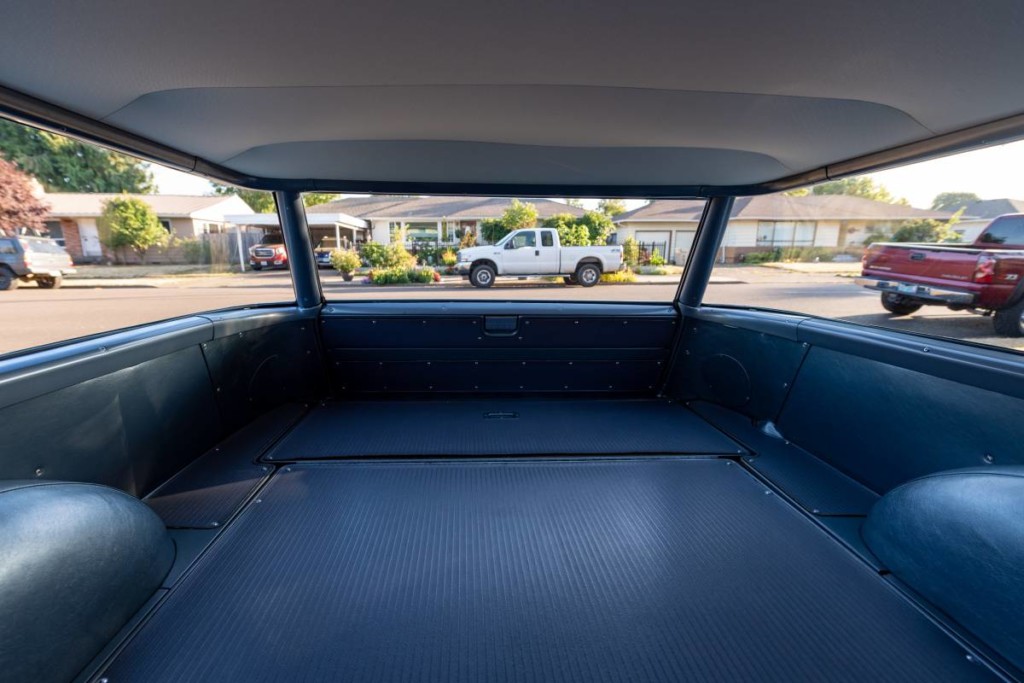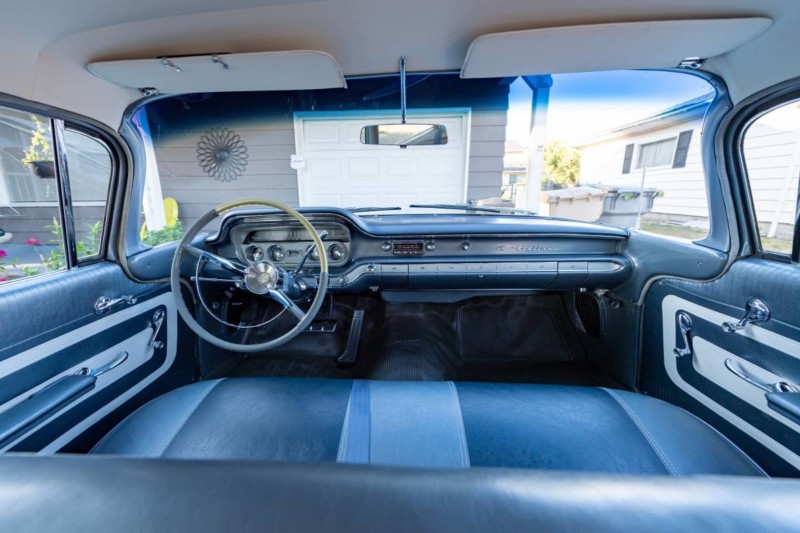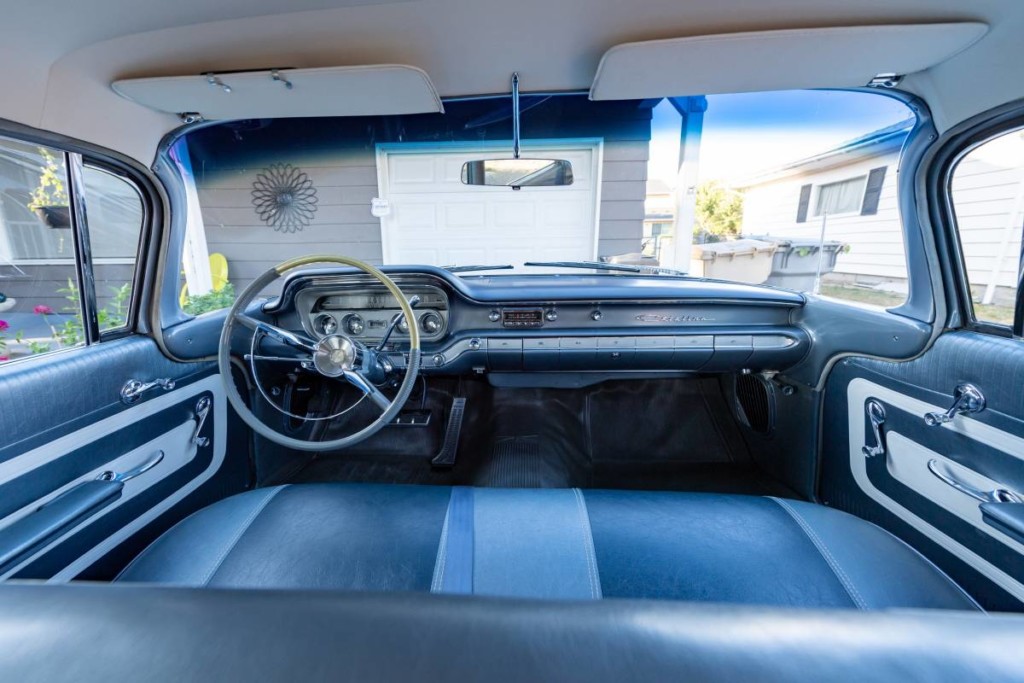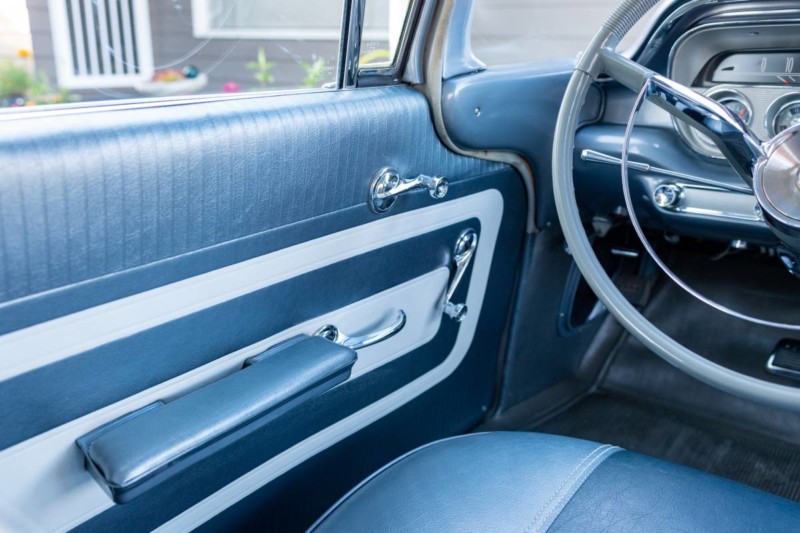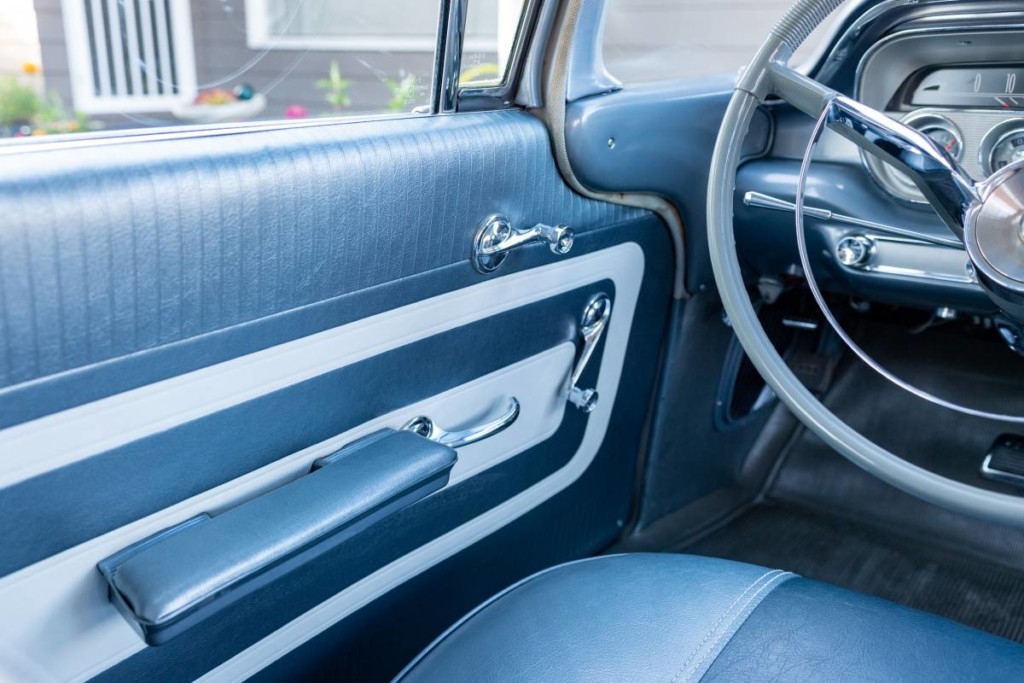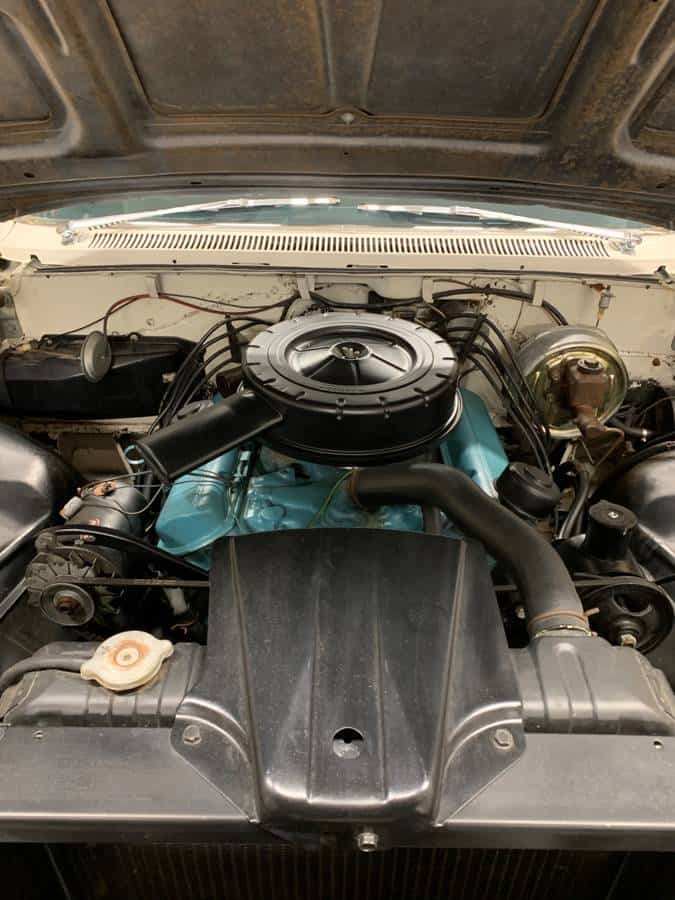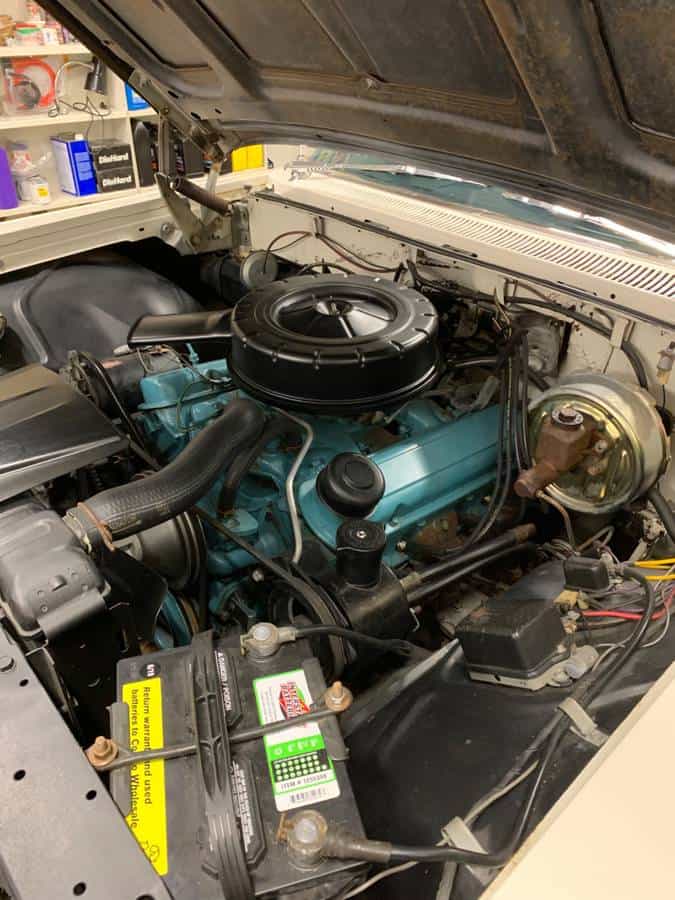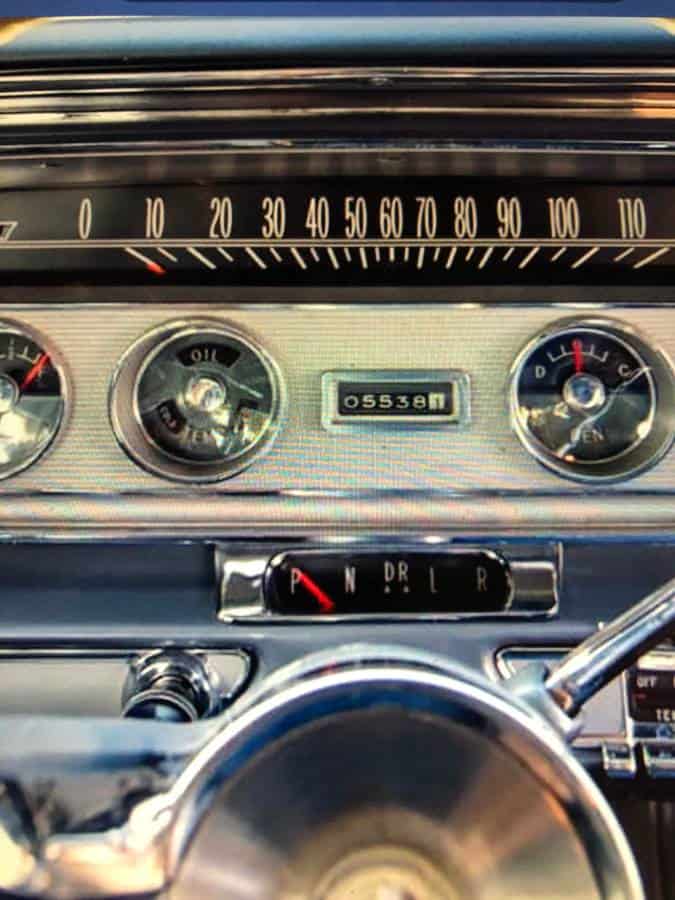 To list your own car, contact us
HERE
.
*SAE rated from factory. May not reflect current output.
*Performance numbers pulled from either the factory brochure or reputable automotive road tests.
*Base price when new does not reflect original MSRP of this particular car, nor does it reflect what the original owner paid for it.
*Advertised price at time of posting. Sellers can raise or lower prices on their original ad at any time. Click on the original ad to view current price/availability.
Mileage Disclaimer: NOC has not confirmed if the mileage stated by the seller is true and accurate. It is up to the buyer to verify these claims. Vehicle history reports, service records stating mileage, and even inspections of odometer tampering are recommended.
Share This Car With A Friend: