54,210 Original Miles
Manual Transmission
6.3L 383ci V8
300 hp @ 4800 rpm*
410 lb/ft torque @ 3400 rpm*
Capable 0-60 MPH: 6.8 seconds
Top Speed: 117 MPH
*Base Price in 1971: $3,412
*Seller Asking:
$149,000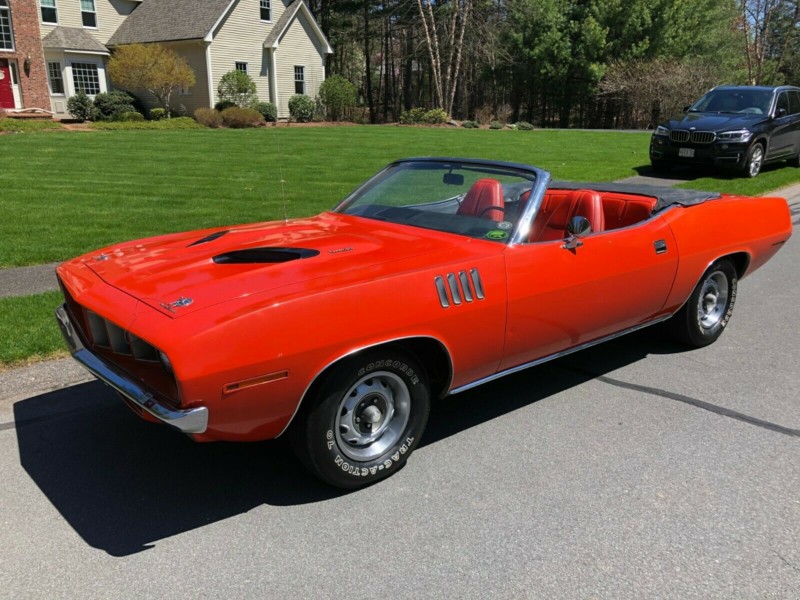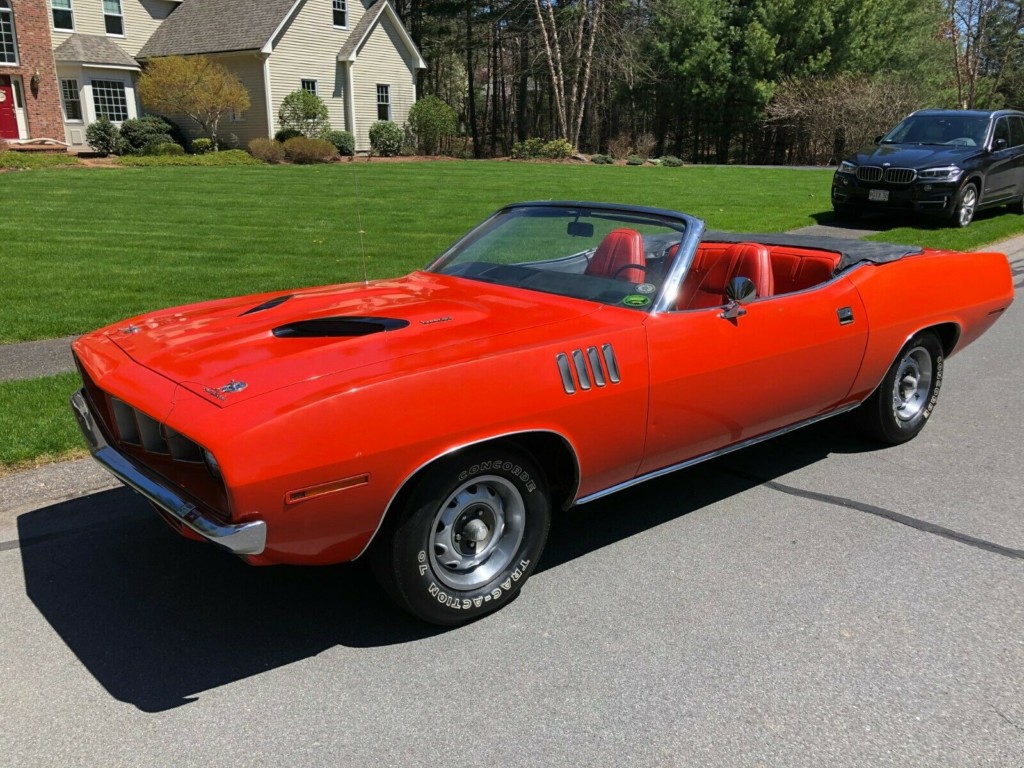 Fast Facts:
The Barracuda was a bargain priced muscle car. In 1970, it was the cheapest "sporty car" for sale in America. Today, a properly optioned example will command more money than most other Mopars
The '71 'Cuda came standard with a 383ci, and could be optioned with a 440ci and the sole Hemi option: 426ci. Weirdly, buyers could opt for the less powerful 340ci in their 'Cuda
The 'Cuda was one of 4 trims for the Barracuda: The Gran Coupe (luxury focused option), the 'Cuda (the no frills performance oriented option) and the Barracuda coupe/convertible (mid-range model). The 4th, cheapest trim was simply the bare bones Barracuda "Coupe"
At one point, fuel injectors were considered by Dodge as a way to help meet emissions requirements, but the cost was too high to implement
The highest performing engines – the 385hp 440 and the 425hp 426 Hemi – could only be optioned on the 'Cuda. As one of the highest performing engines of its time, the 426 is the most desirable, and even has its own unofficial "holiday" celebrated on 4/26 every year
Using a hemispherical cylinder head results in a highly efficient combustion chamber with 2 massive valves. The surface to volume ratio is superb, and the sheer size helps limit the heat transfer to the head from combustion
While efficient, the Hemi design had no place in the 70's fuel crisis, due to its high octane requirements. Hemi engines (with their large combustion chambers) didn't have enough "squish" to create the needed turbulence for an ideal air/fuel mixture. This makes them more sensitive to fuel octane ratings than other engines. Essentially, a higher octane fuel is required for a given compression ratio to avoid detonation compared to a typical "wedge" design head
The 426 was so large that there were no provisions for air conditioning. The bulky system simply couldn't be made to fit
Key Model Year Changes:
New front grille with dual headlamps (only year that the Barracuda came with 4 head lights)
New tail lights
Only year of the fender "gills" on the 'Cuda
New optional stereo/cassette system that can record off the radio, incl. microphone
Only year for the "billboard" side stripe
New seat design with new fabric and colors
More of the engine options run on regular fuel. However, all engines (except the 426) have slightly lower power ratings
'71 was a "transition" year for power ratings – both the "gross" and "net" power ratings are published in the factory literature. The following year (1972) only showed the lower "net" ratings. This was a new streamlined hp rating system by the SAE, which required air cleaner, water pump, alternator, muffler, and other accessories
340 6-bbl engine is gone, and the 440 4bbl is no longer on the options list (yet it could still be ordered – very rare, only a hand full of cars had it)
Seller Notes:
54k original miles
Came from the second owner who had it over 40 years
Original EV2 Hemi Orange paint, except for the driver's quarter that had a dent and was repainted 30 years ago
Original matching number engine and 4spd transmission have never been out of the car
Original factory chalk marks are all over the car
All original body panels and ultra rare two tone Orange and Black Interior
Original fender tag, door tag and build sheet
Even the top is supposed to be original and it is mint
Includes a letter from a Chrysler executive that states it is probably one of one
Very late production car, June 11th of 1971 w/ a serial number over 426,000. One of the last 'Cuda Convertibles ever built
Location: Foxboro, Massachusetts – View Seller's Ad (more photos below)
UPDATE: ad is no longer available (sold or expired)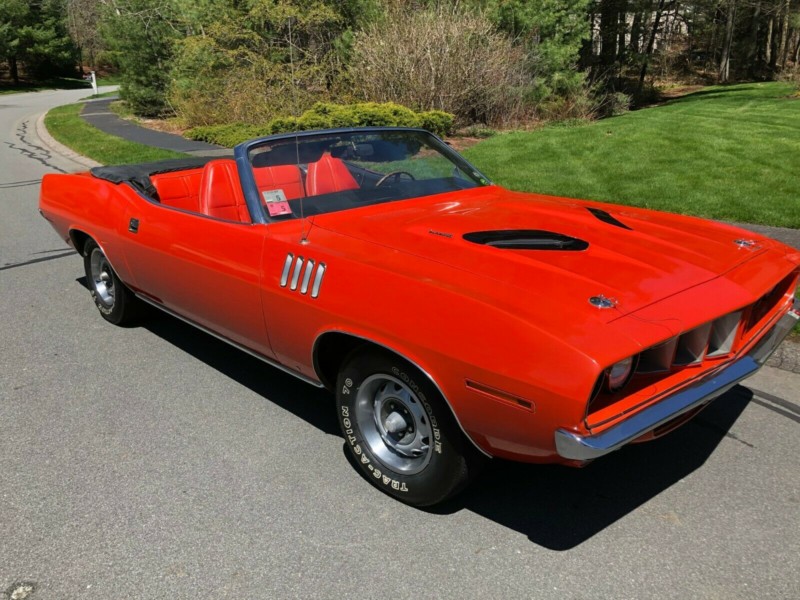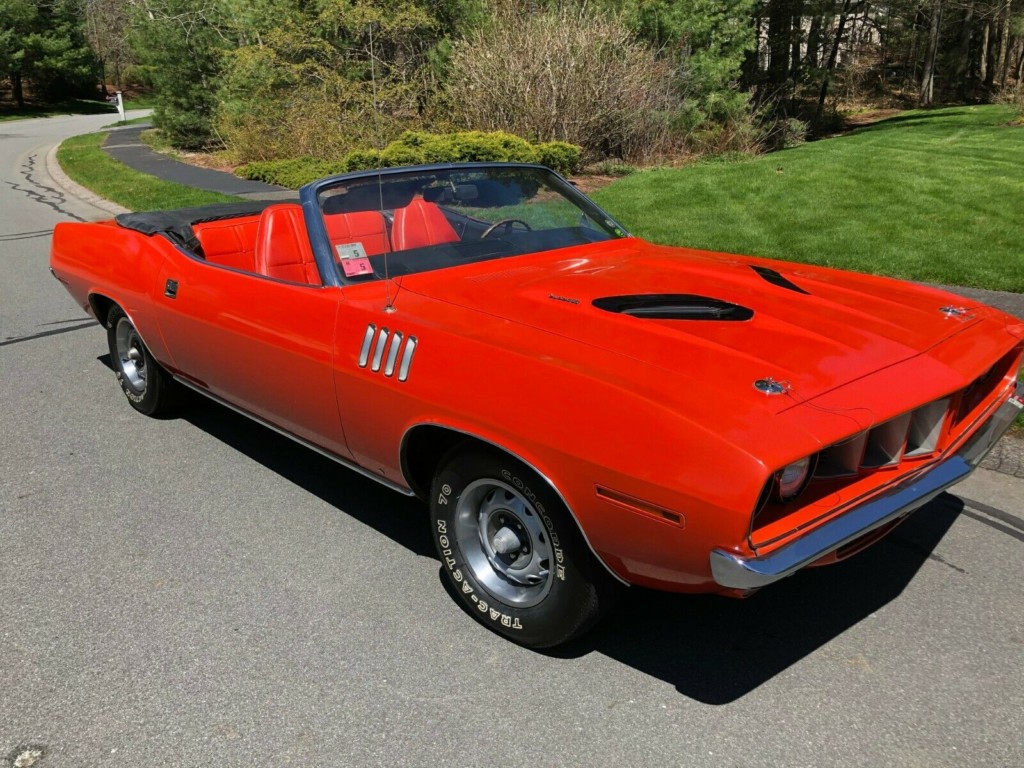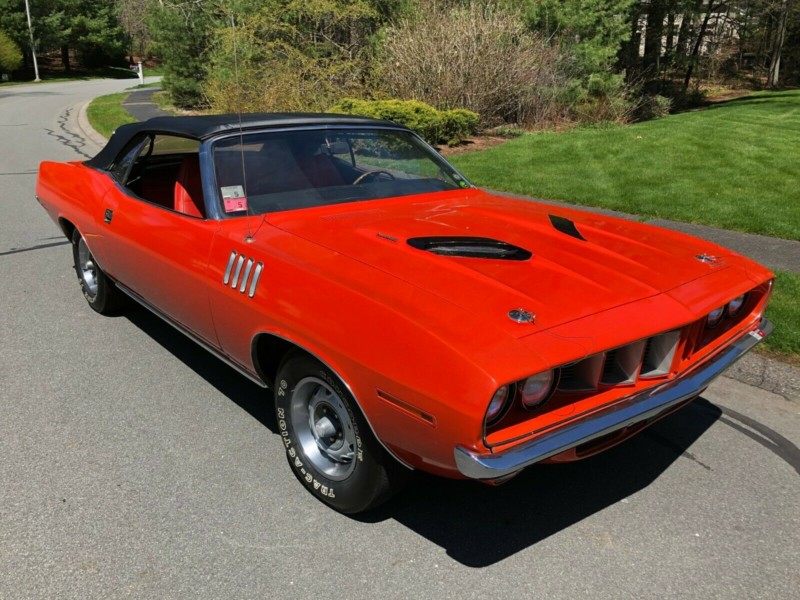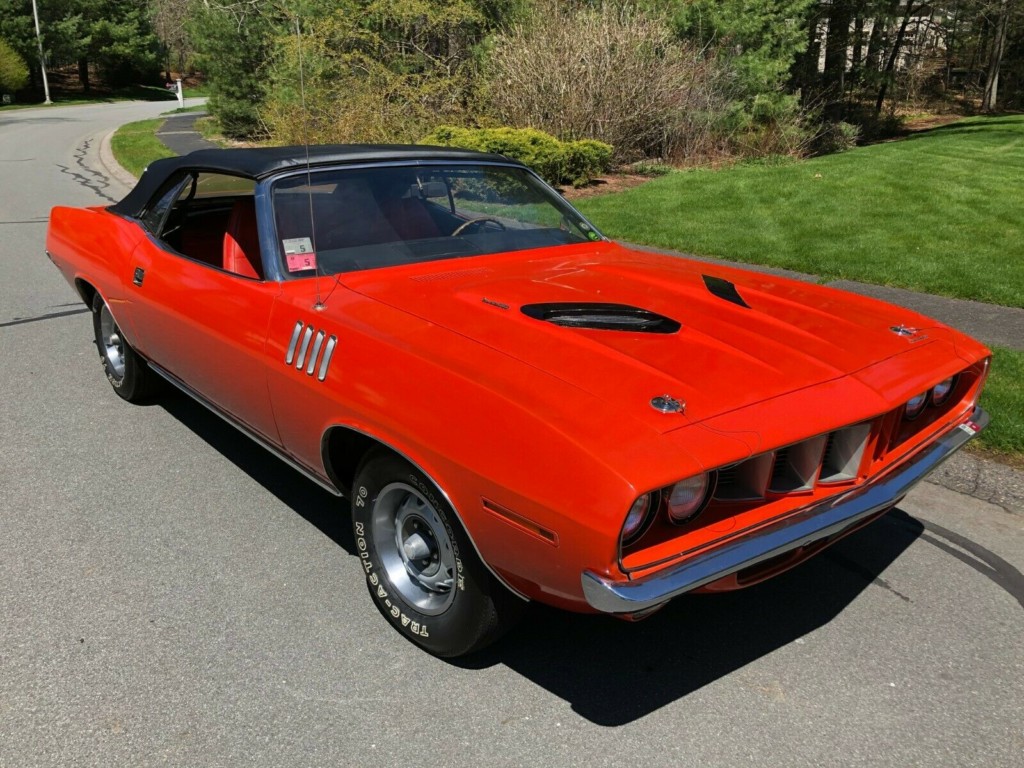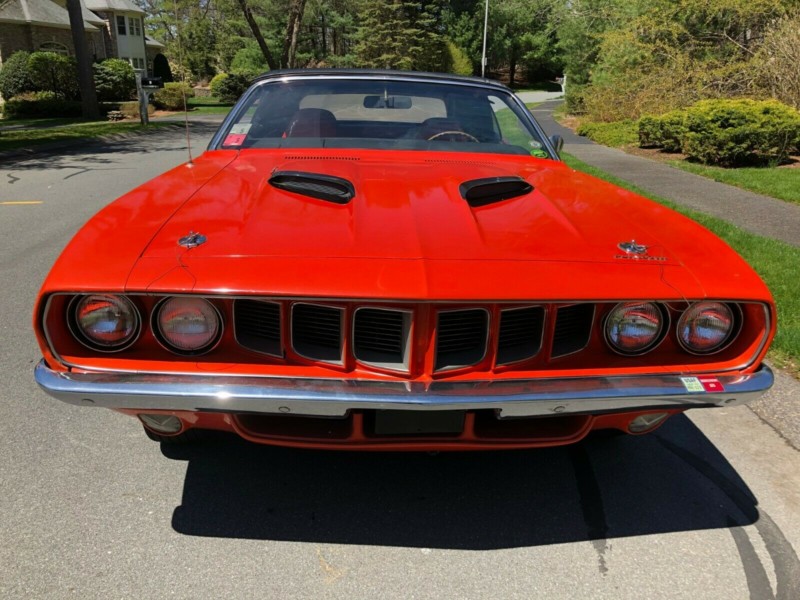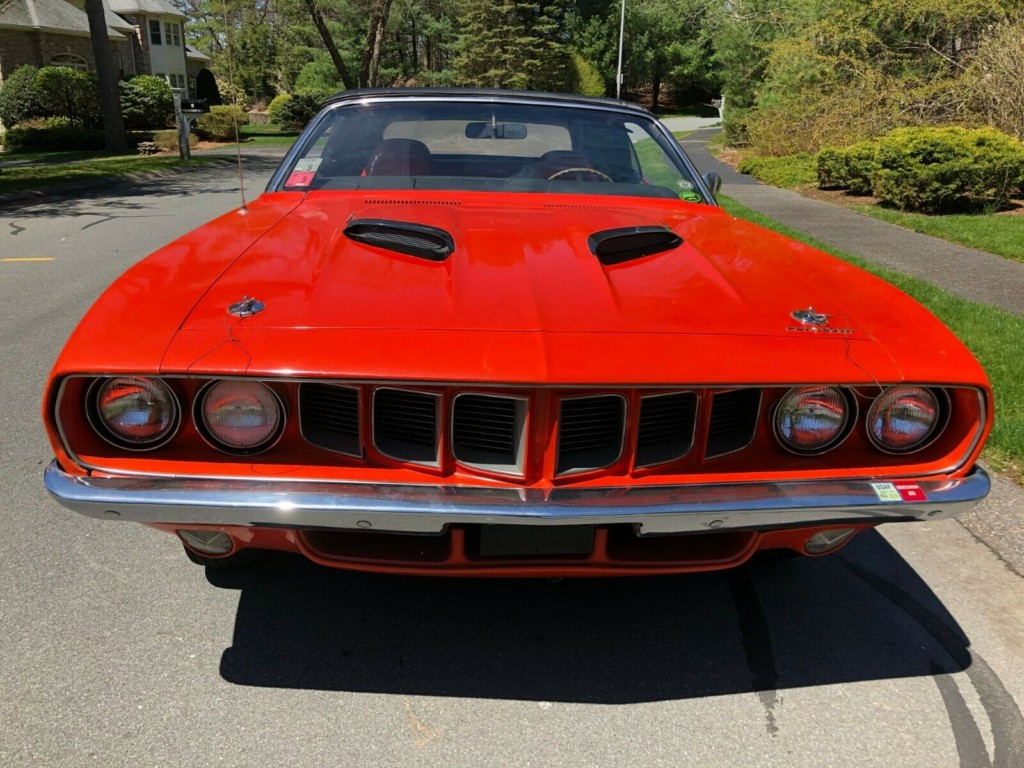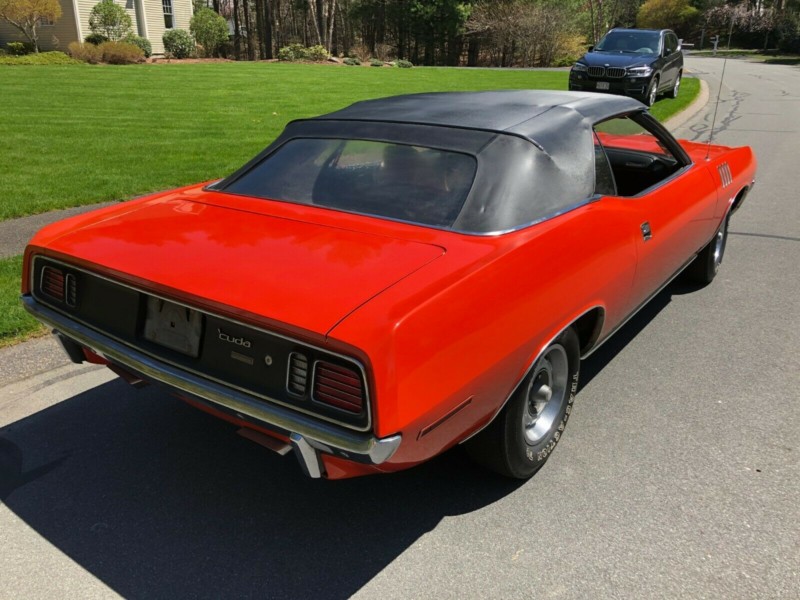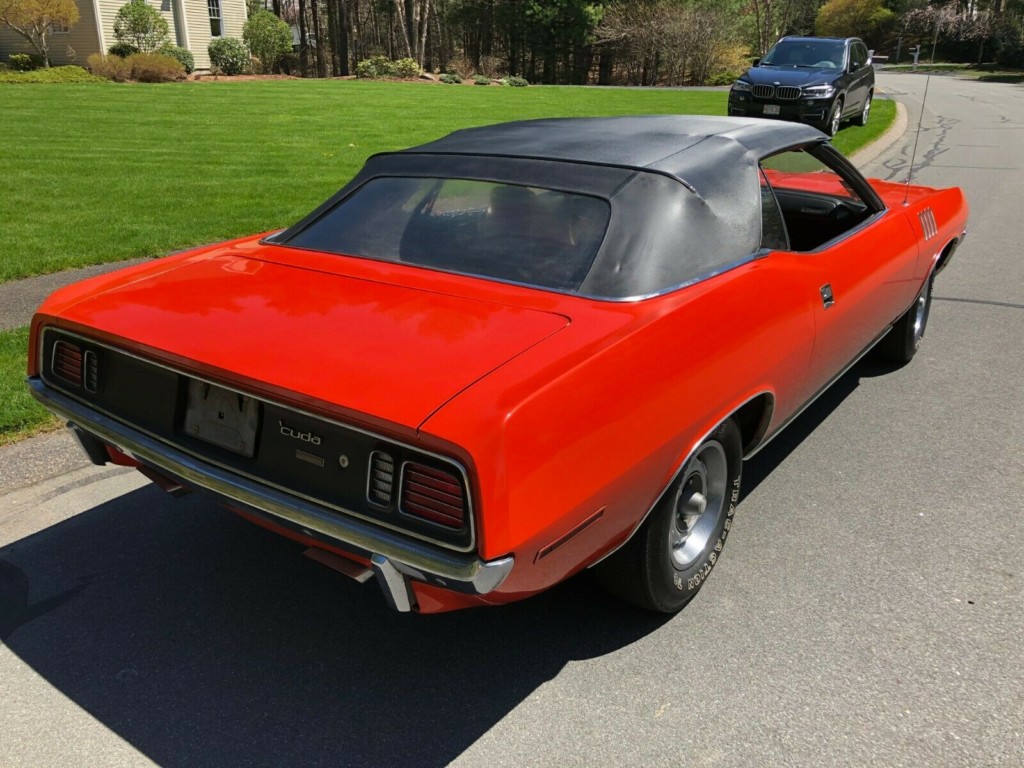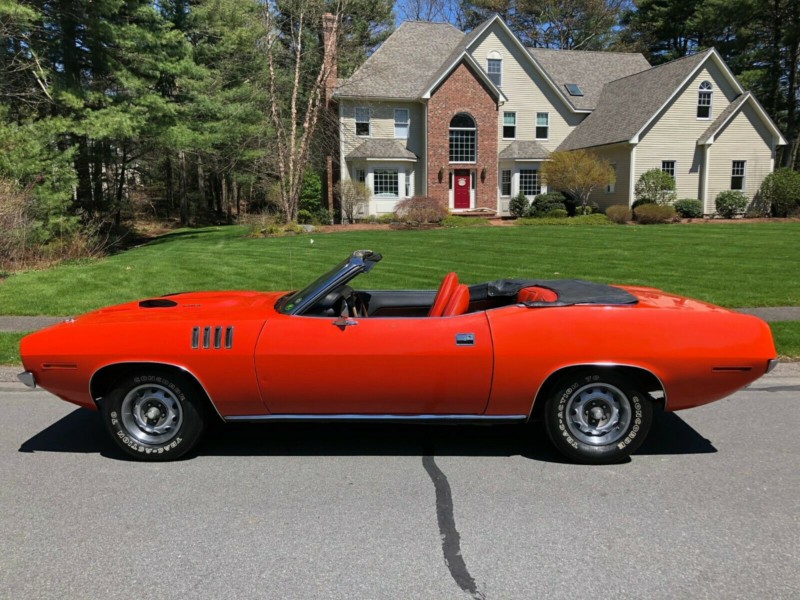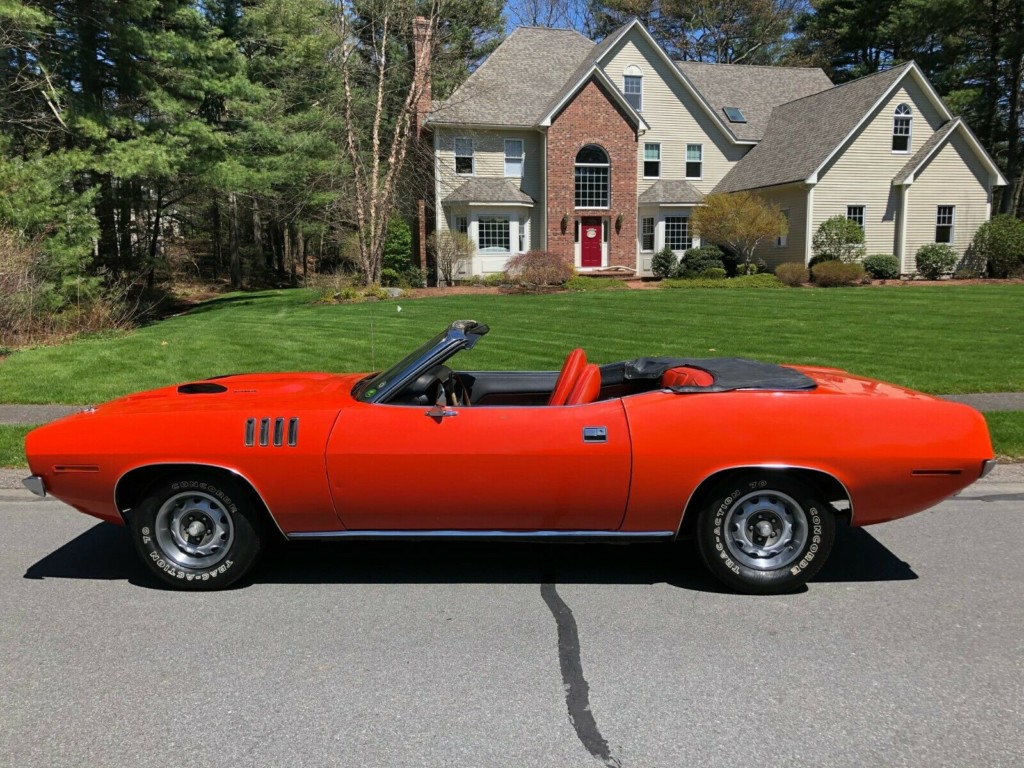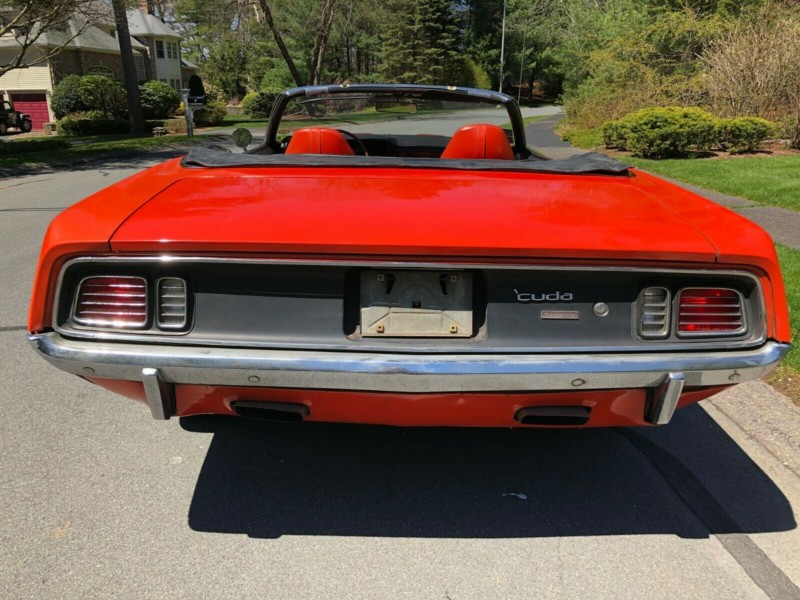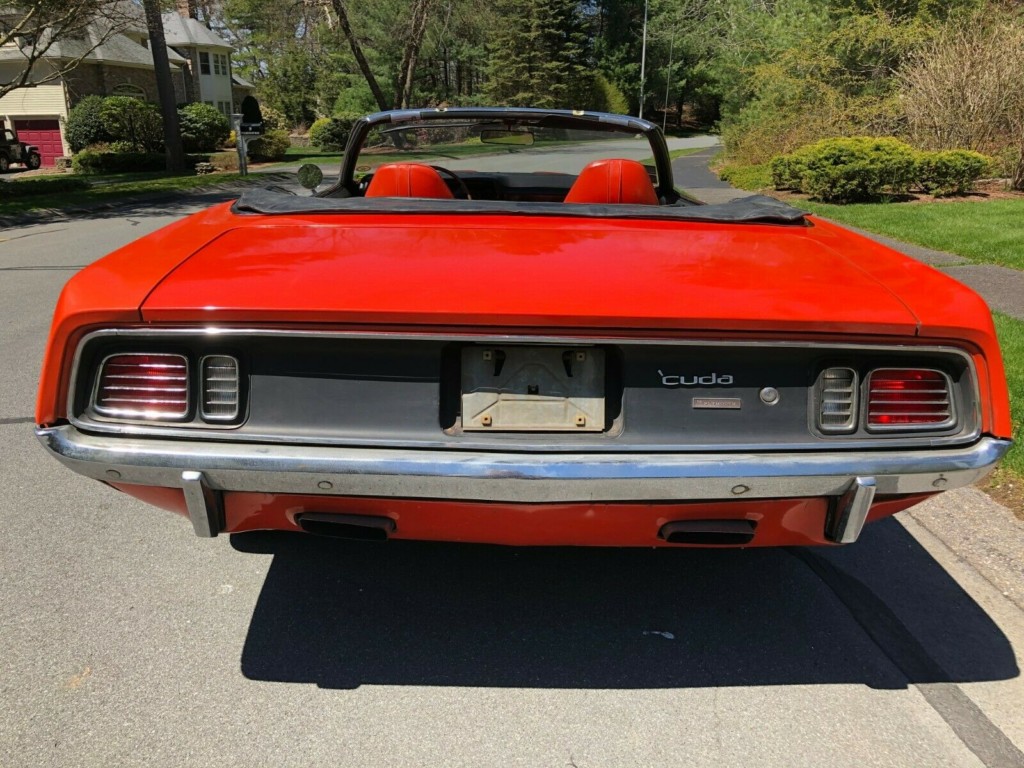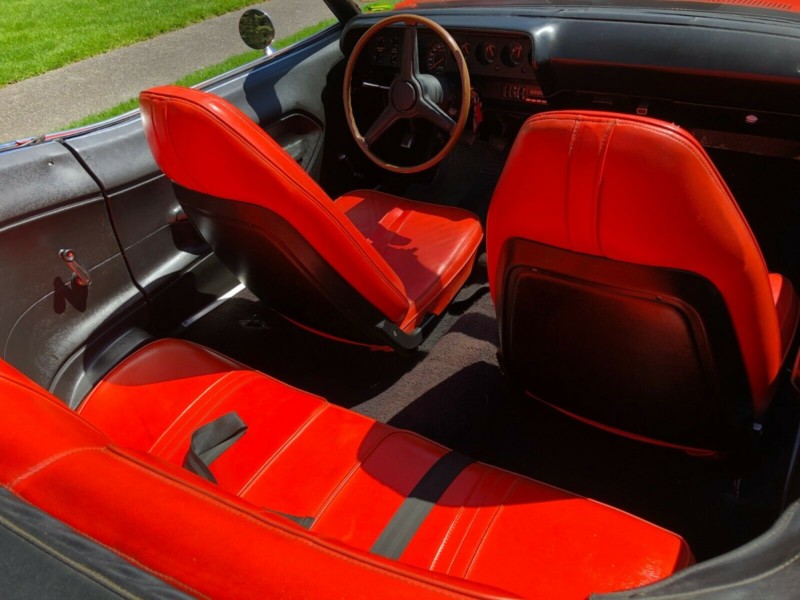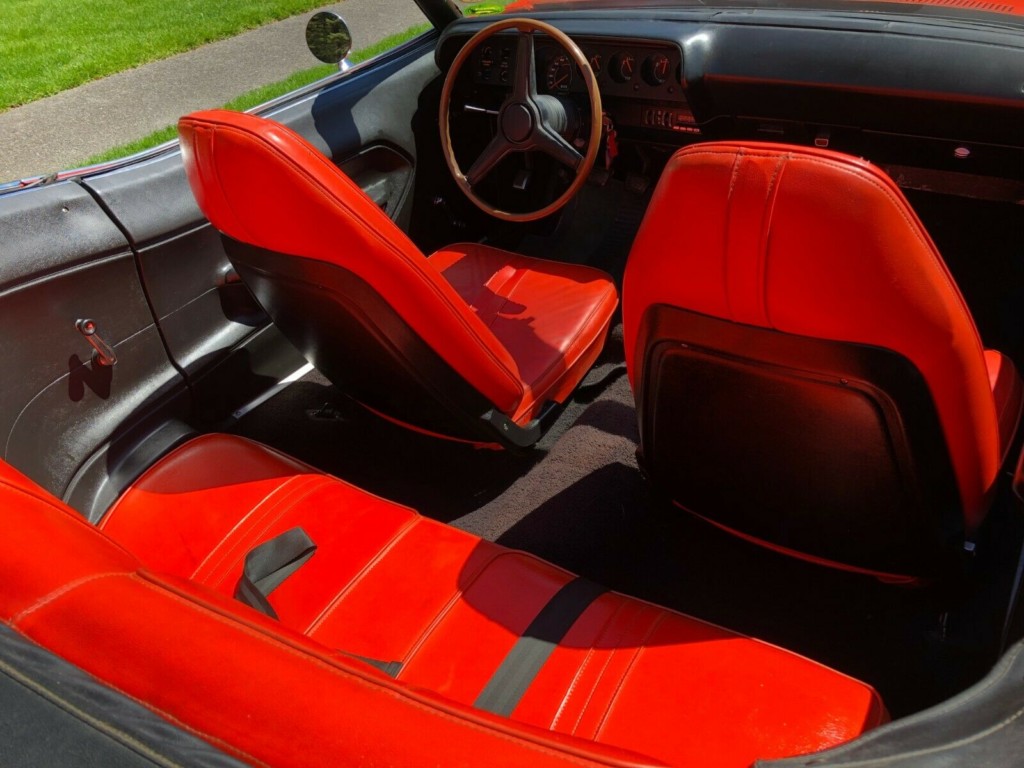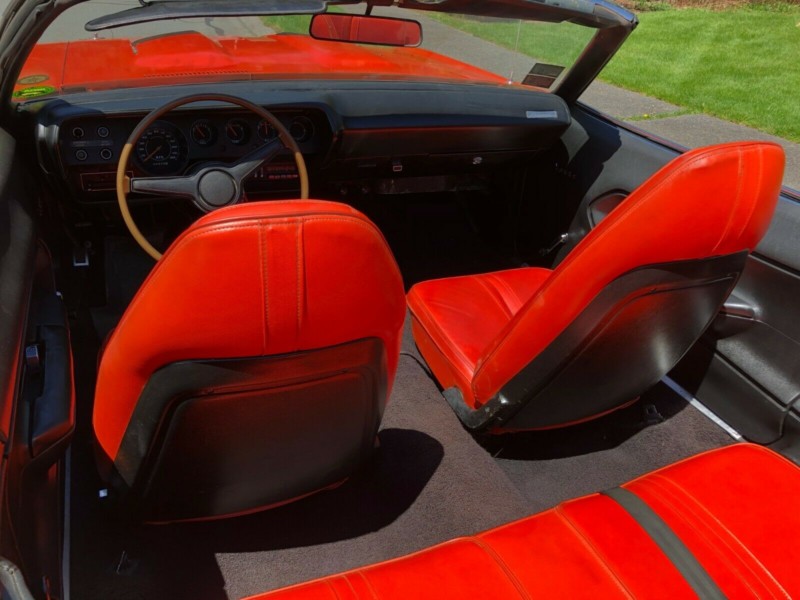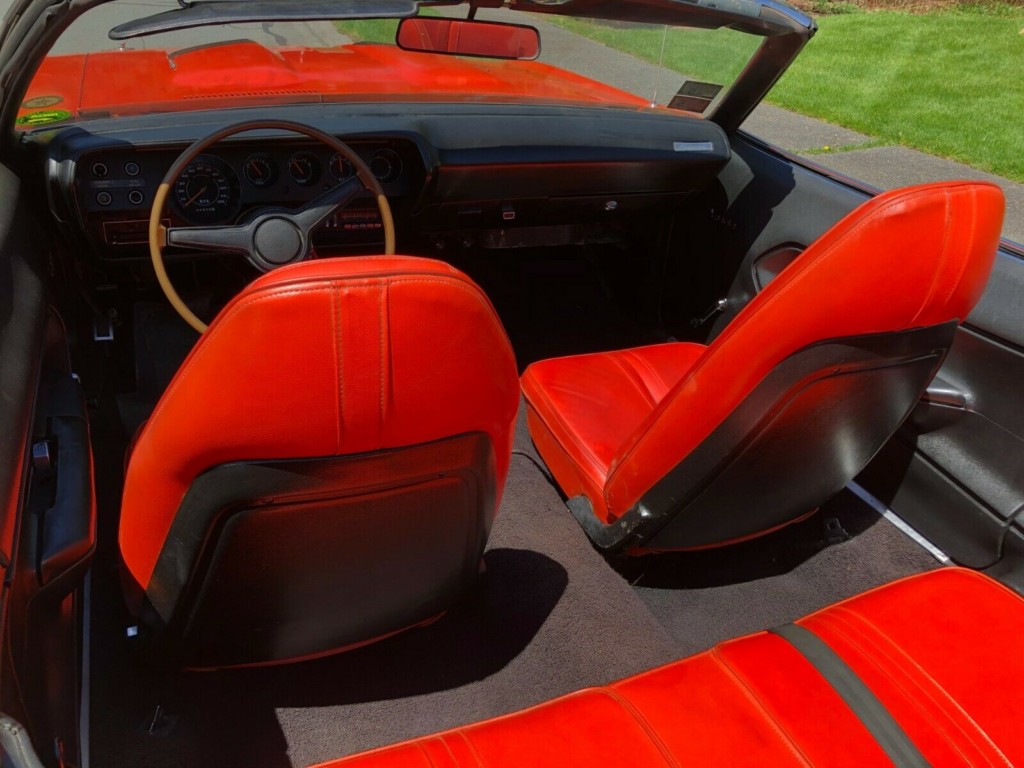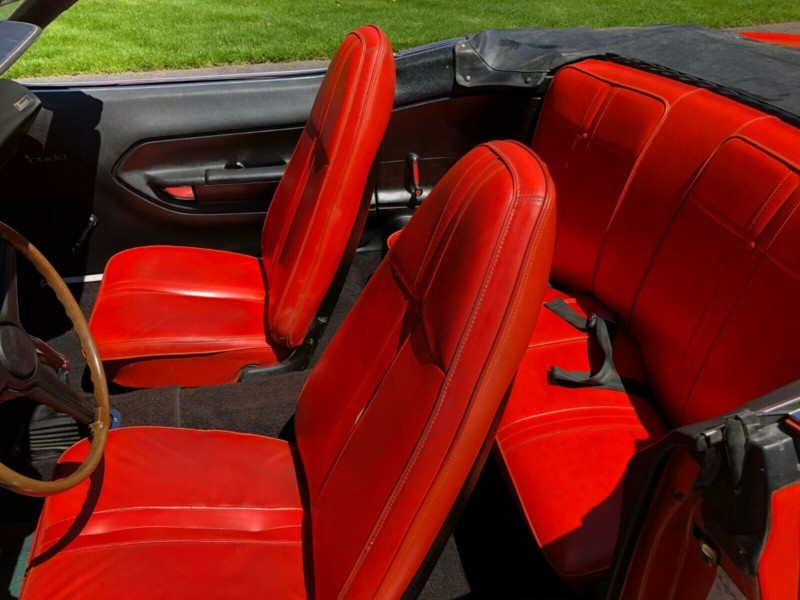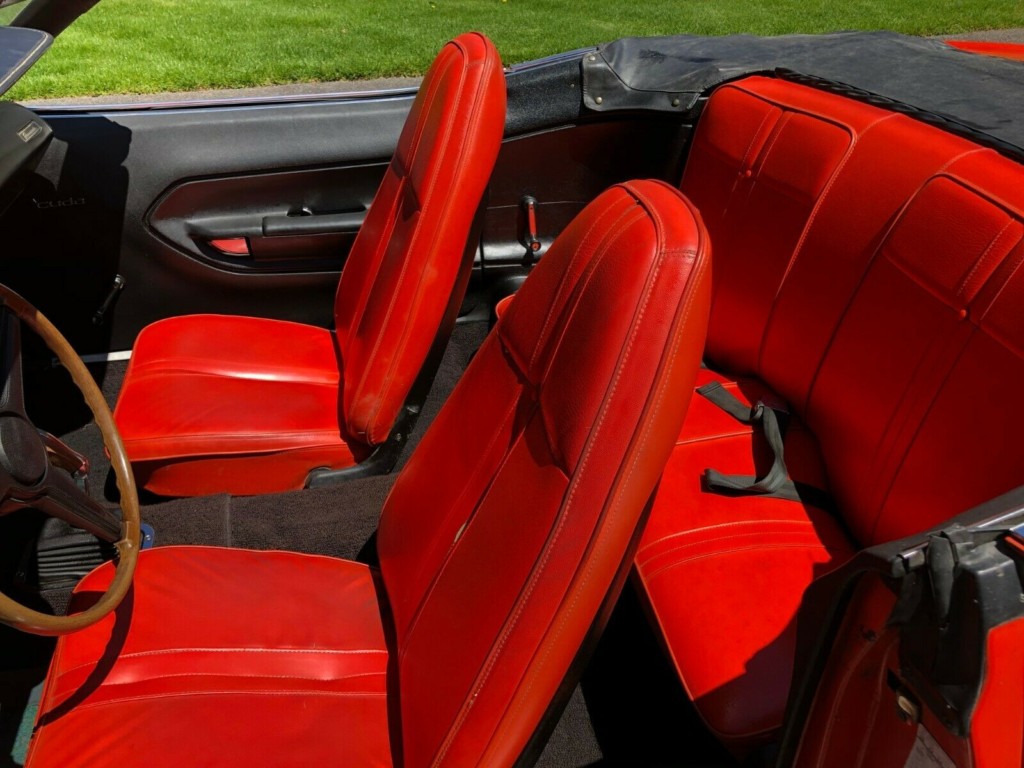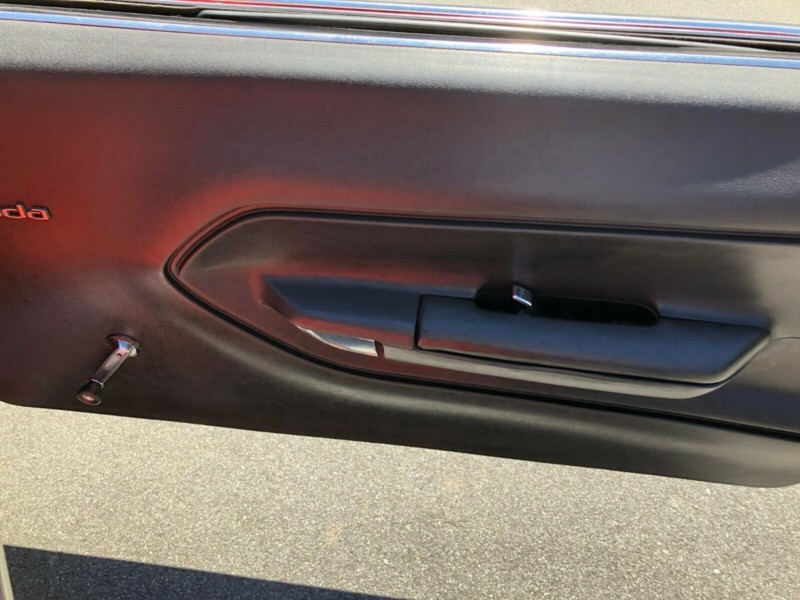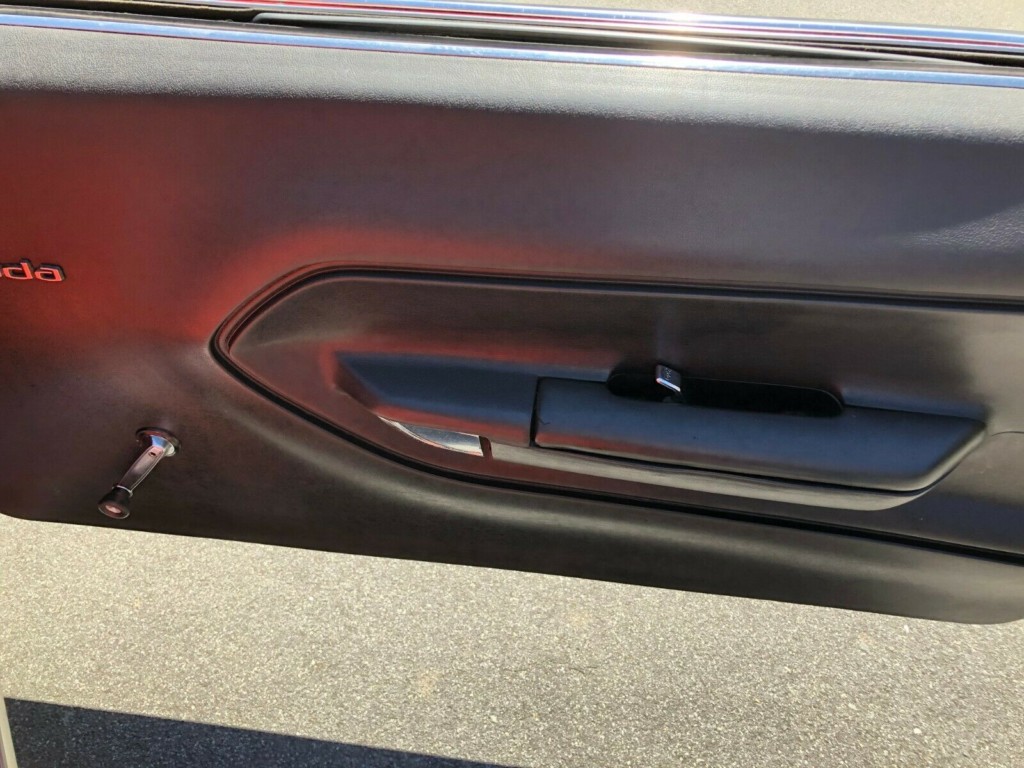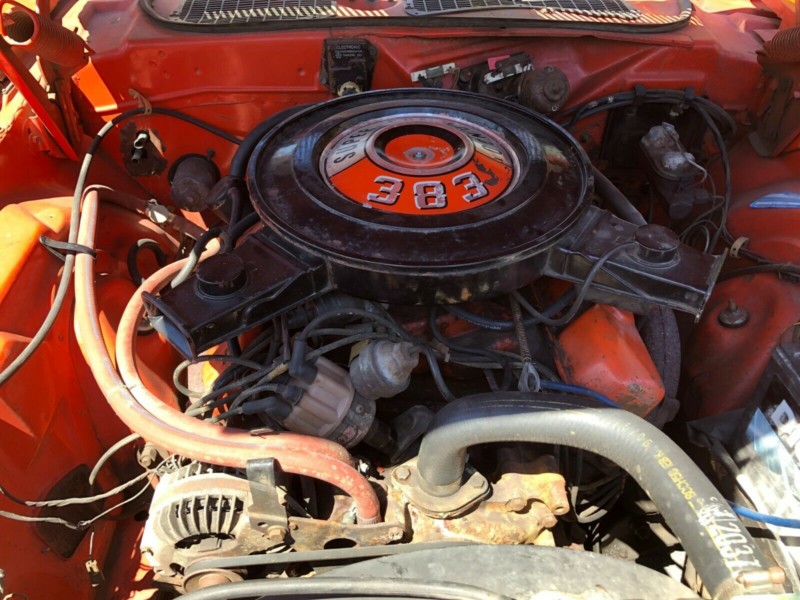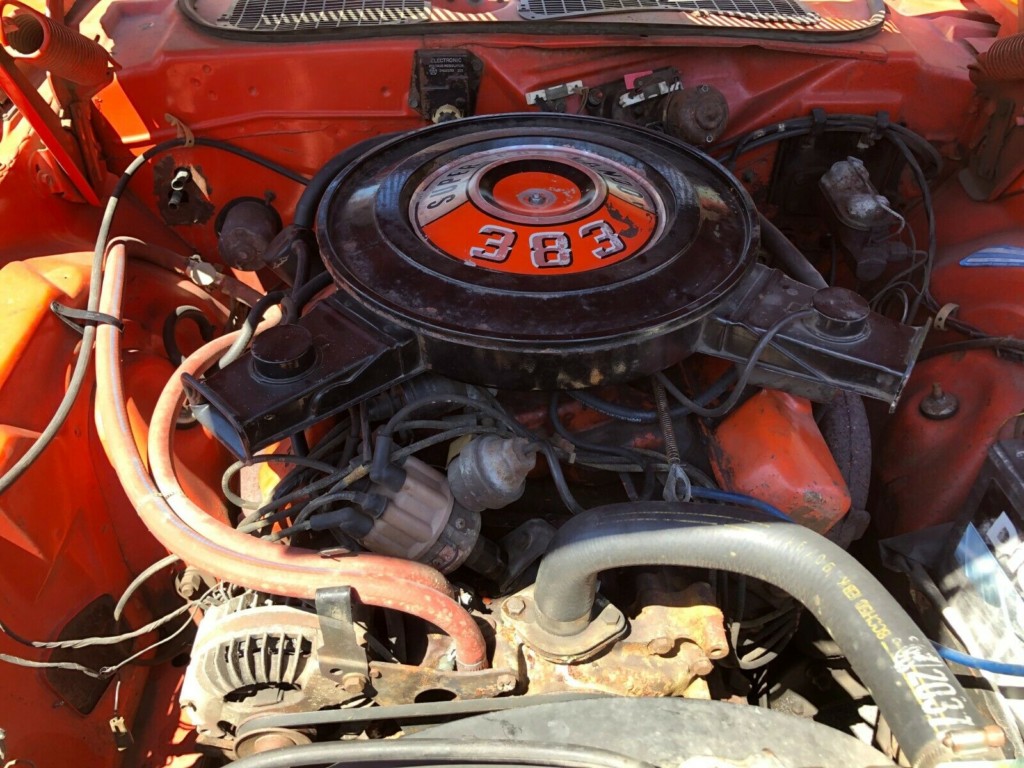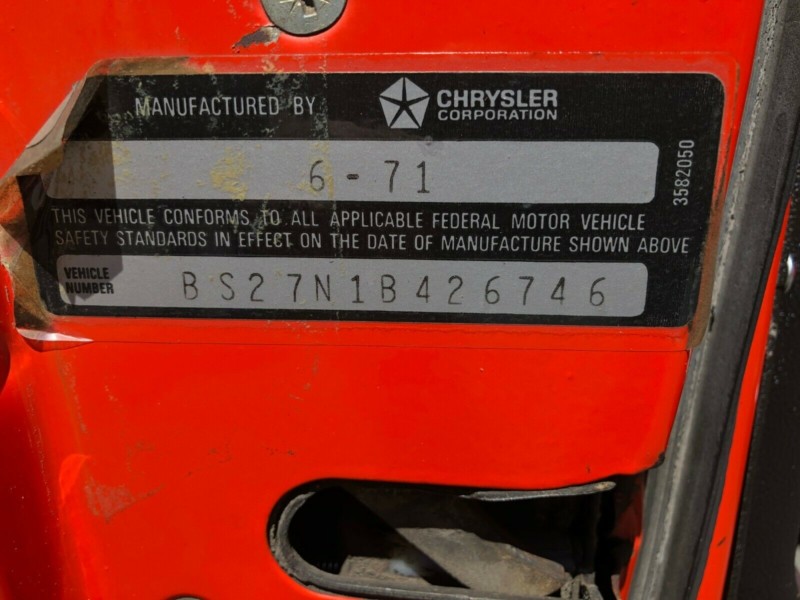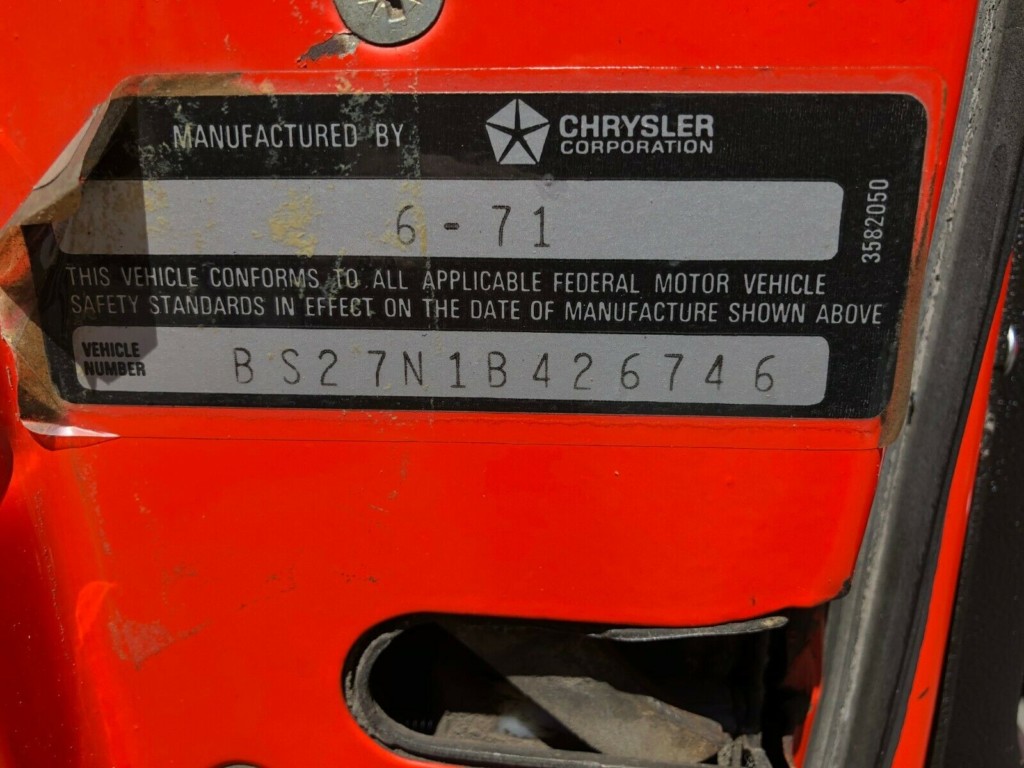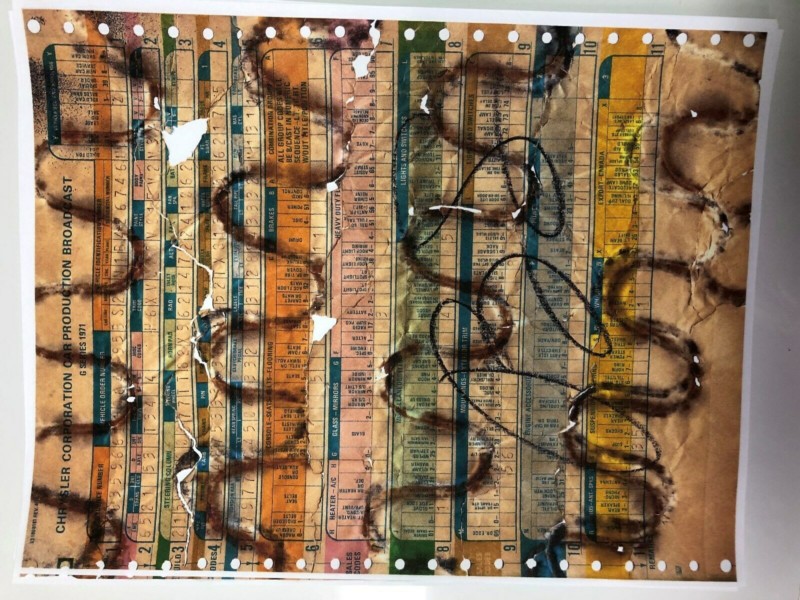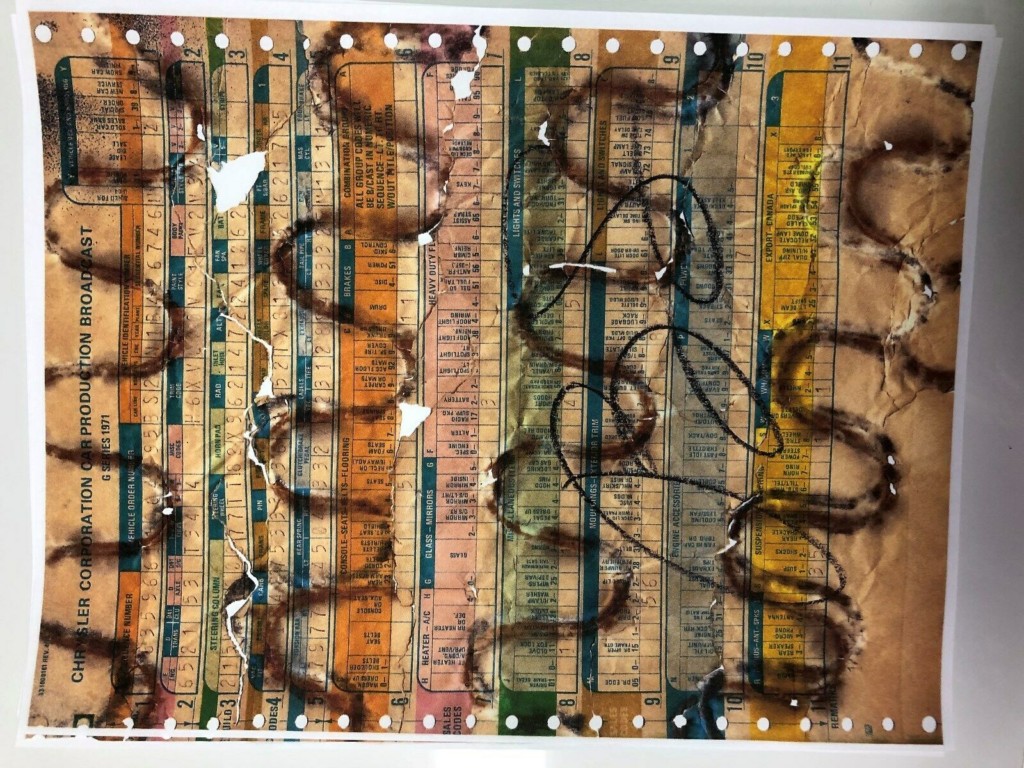 For more photos, please see seller's ad HERE.
UPDATE: ad is no longer available (sold or expired)
To list your own car, contact us HERE.

*SAE rated from factory. May not reflect current output
*Performance numbers pulled from reputable automotive road tests
*Base price when new does not reflect original MSRP of this particular car, nor does it reflect what the original owner paid for it
*Advertised price at time of posting. Sellers can raise or lower prices on their original ad at any time. Click on the original ad to view current price/availability

Share This Car With A Friend:
– COMMENTS –