73,725 Original Miles
Automatic Transmission
5.9L 360ci V8
175 hp @ 4000 RPM*
285 lb/ft torque @ 2400 RPM*
Capable 0-60 MPH: 9.5 sec
Top Speed: 112 MPH
*Base Price in 1972: $3,109
*Seller Asking:
$24,000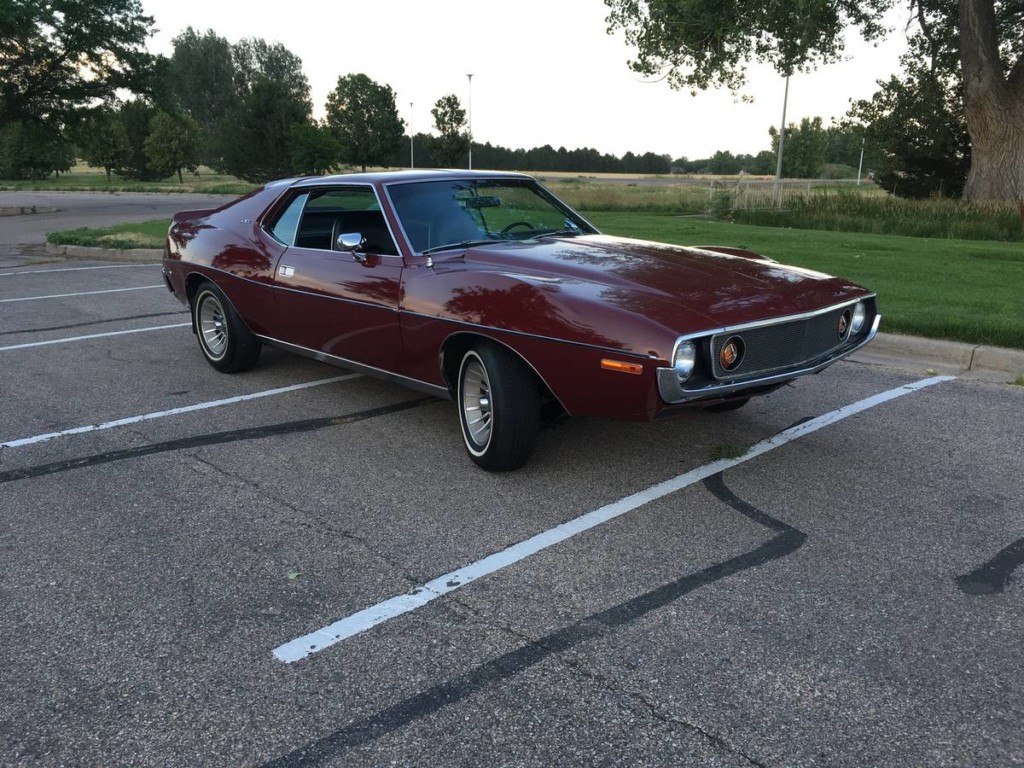 Fast Facts:
The Javelin was AMC's answer to the Ford Mustang, Chevrolet Camaro, and Plymouth Barracuda
The AMX was widely known as a two seater, but this changed in 1971 when the AMX went from a standalone model to a performance-oriented trim for the Javelin (the Javelin was available either in "AMX" trim or "SST" trim -"SST" was the more upscale, luxury-focused trim). Despite the added back seat, the "Trans Am race car for the street" mentality pursued. AMX cars received aerodynamic parts such as a flush front grille and a tall rear spoiler – both of which were pushed by T/A team racer Mark Donohue
When Donohue signed on with AMC for the 1970 Trans Am season, he brought numerous improvements to the Javelin race car in all aspects – including aerodynamics. Trans Am was full of stock-looking American cars whose bodywork incorporated minimal aerodynamic aid. Combined with small, high output V8 engines and (mostly) stock suspension, drivers had to wrestle with traction and high-speed stability issues lap after lap
Donohue was previously winning championships with Chevrolet from 1967 to 1969 and was quite knowledgeable in the field of aerodynamics. But while he played a role in designing aero parts for the Camaro, Chevrolet gave him very little freedom in the process. There were homologation rules, and race cars were limited to parts used on production street cars. This meant that the design of aero parts, like the spoiler, was restrained to what Chevy thought was cosmetically appealing for a street car – regardless of how effective it was on track
AMC, on the other hand, gave Donohue the freedom he needed to design a proper rear spoiler. Donohue felt that the spoilers on competitor cars were too short to be effective. His design for the Javelin was easily the tallest of the field, adding 100 lbs of downforce over the previous design. This increased rear-end stability, increased grip in the corners, and allowed for a higher top speed on the straights. Donohue also insisted on a smooth, flush grille to reduce front-end drag
Since Trans Am required that all aero parts be available from the factory as an option, AMC assigned factory part numbers to both the spoiler and the flush grille piece – both of which came standard on all AMX Javelins (shown here). In fact, AMC was slapping part numbers on just about any part that Donohue or Penske claimed would make the car faster. This is a luxury that Donohue or Penske could never have if they were involved with the Big Three, which is why the AMC partnership was so successful
The result was a 2nd place finish in 1970, and 1st place in 1972 and 1973. The wins put the Javelin on the map, but it was too late – the oil crisis had taken its toll on pony cars, and Javelin production was terminated after 1974
Key Model Year Changes:
First year of the Chrysler Torque Command automatic transmission (replacing the old Borg Warner units). 360ci and 401ci models used the HD A727, which could be shifted manually
New tail lights with chrome wraparound trim (quad tail lights didn't arrive until the following year)
Final year of the "sculpted" rear roof. The sculpted rear section (above the rear glass) was flattened for 1973 to accommodate a vinyl roof option
First year of the T-341W interior option
First year of the new SAE horsepower ratings. Rating for the 2bbl 360ci drops from 245hp to 175hp, although the actual horsepower difference between the two engines was minimal
Electric wipers/washers are now standard, replacing the old vacuum setup
Of the 26k Javelins produced for the 1972 model year, only 3,220 were AMX models. The rest were SST
Most significant changes occurred in the previous year (1971) which saw a complete redesign. The AMX became a trim rather than a separate model, and it was no longer just a 2 seater
Seller Notes:
73k original miles
Unrestored – all original parts from 1972!
All original, including engine and trans
Beautiful original burgundy color with black vinyl interior
360 cid with 3 speed Auto
Exterior has a few blemishes/small dings
Location: Greely, Colorado – (more photos below)
Update: Craigslist ad has been deleted (sold)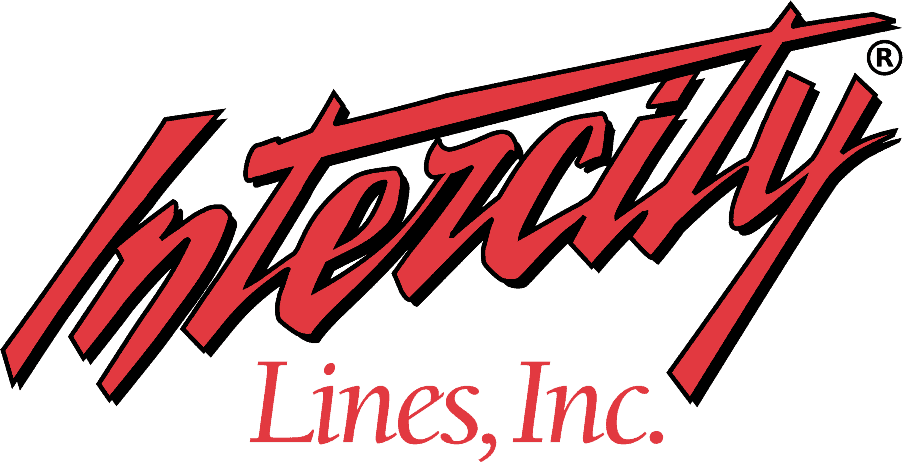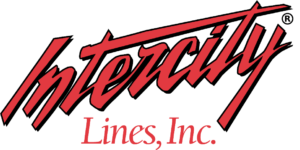 – Click for shipping quote –
NEVER MISS A CAR!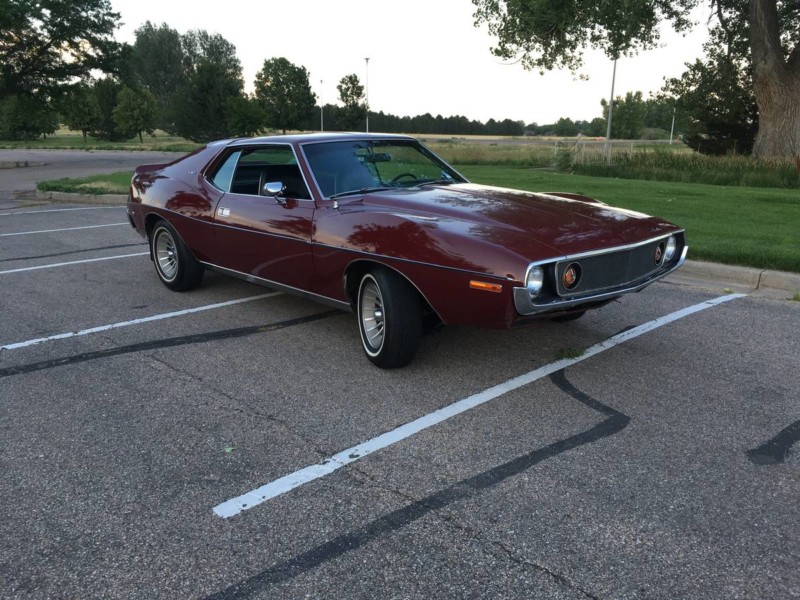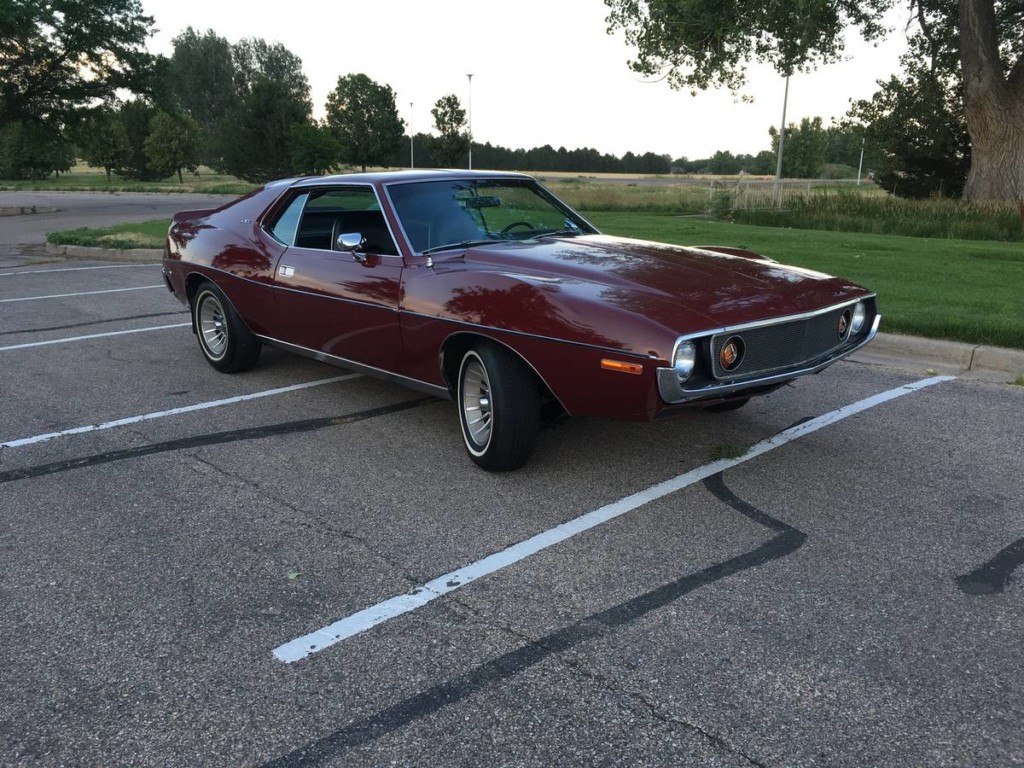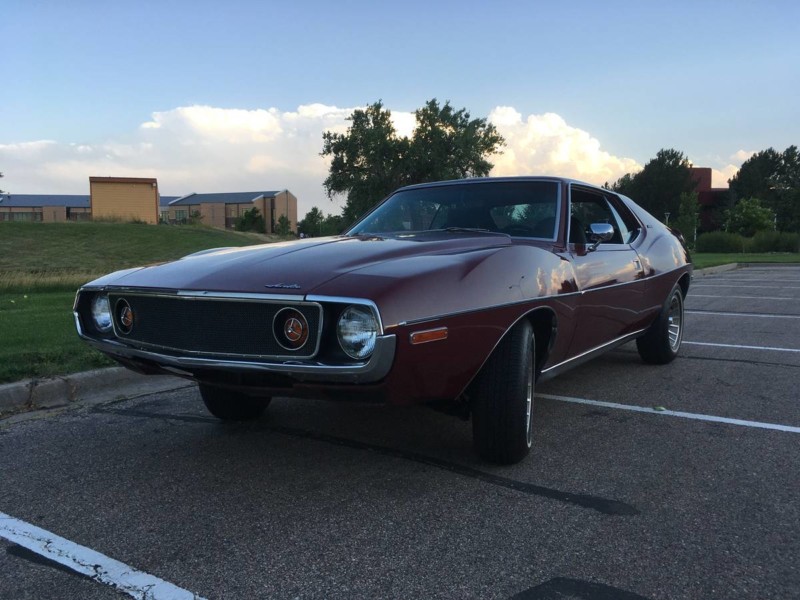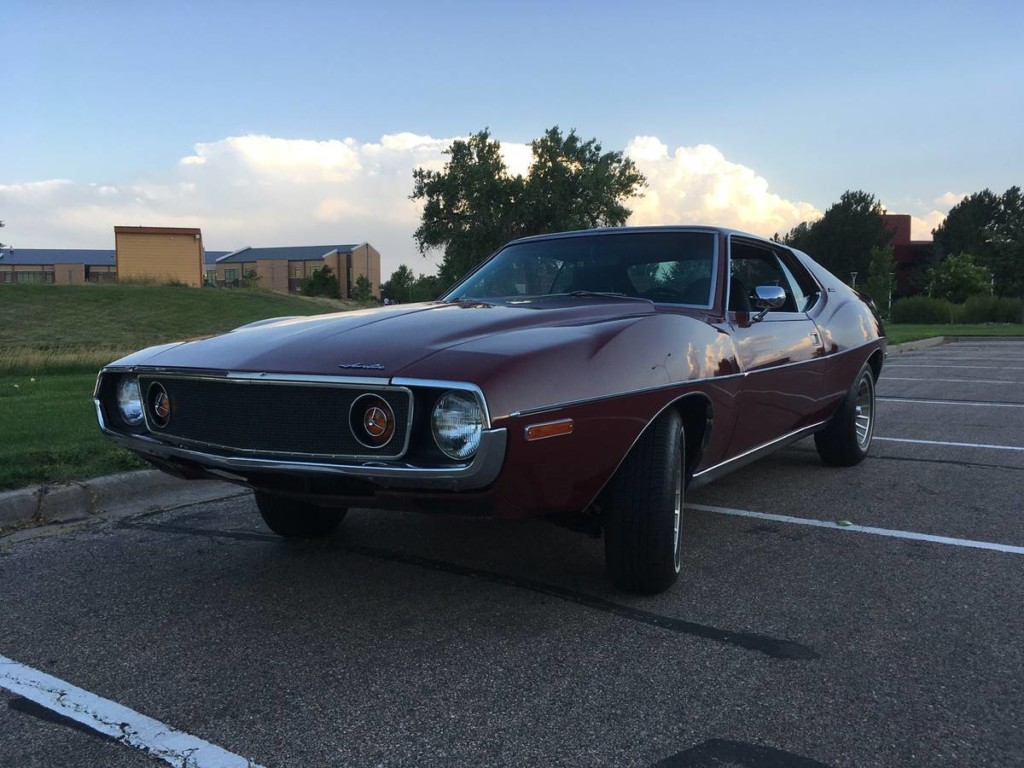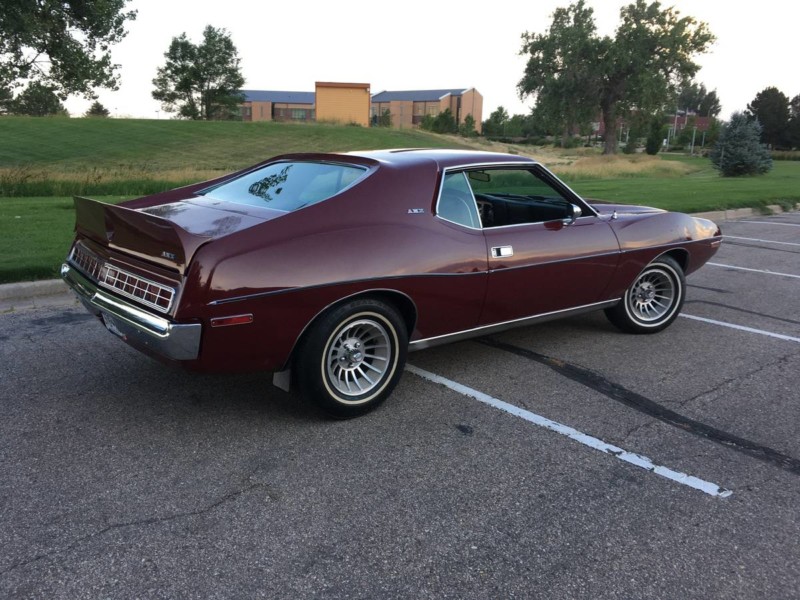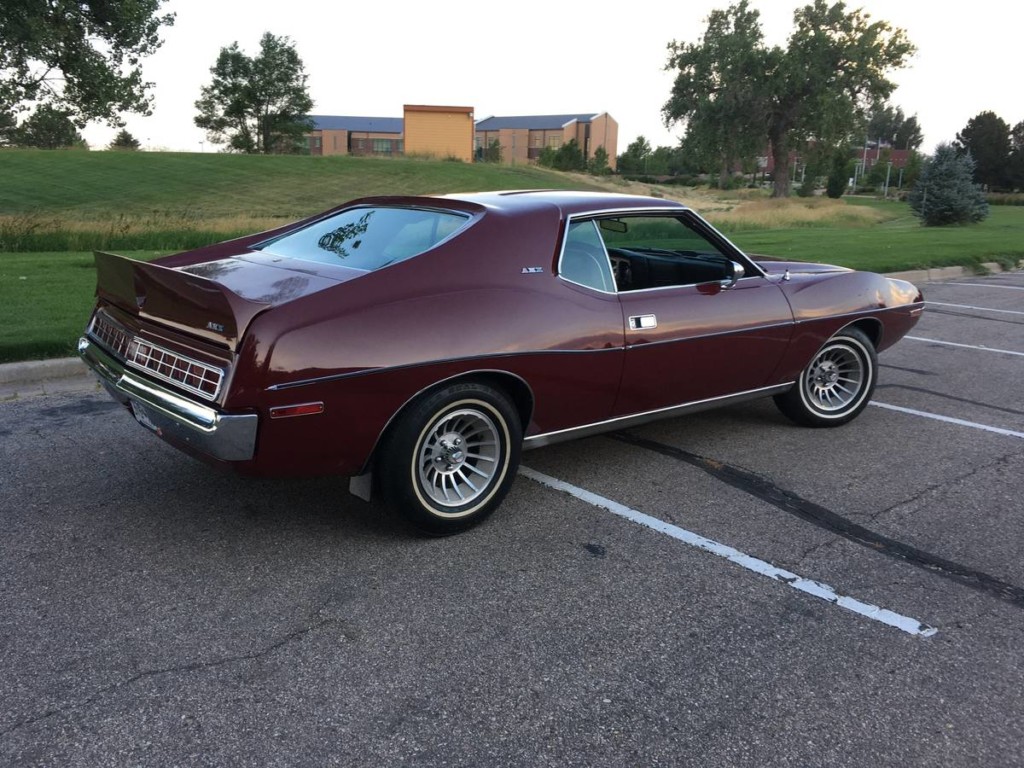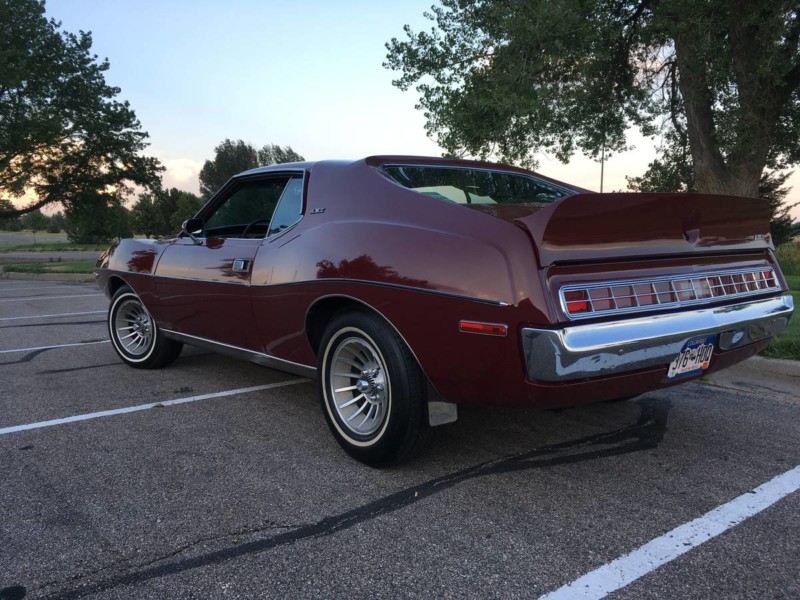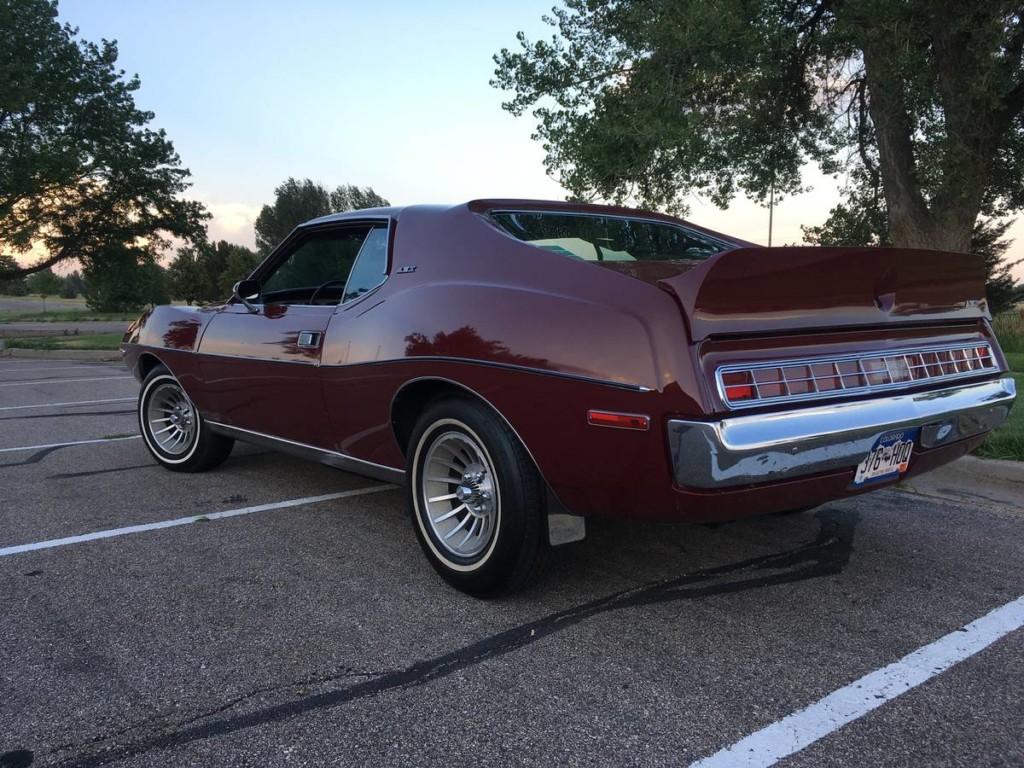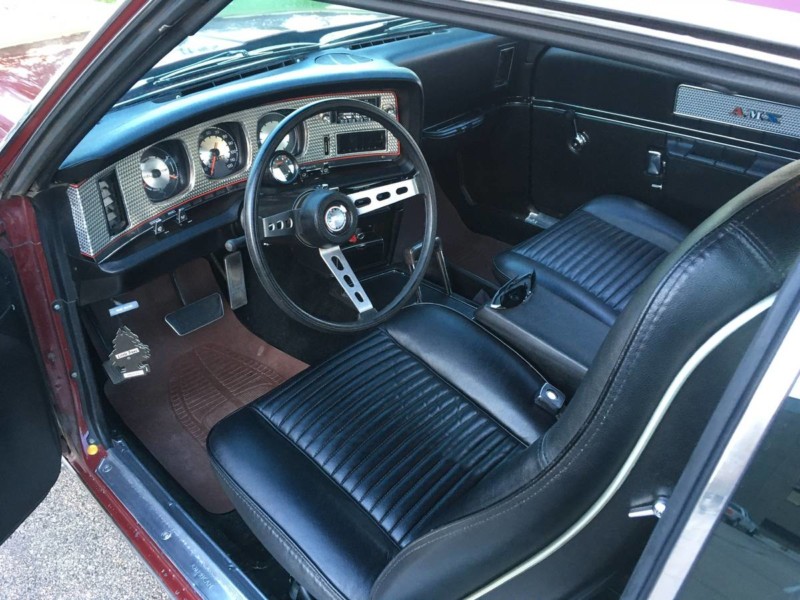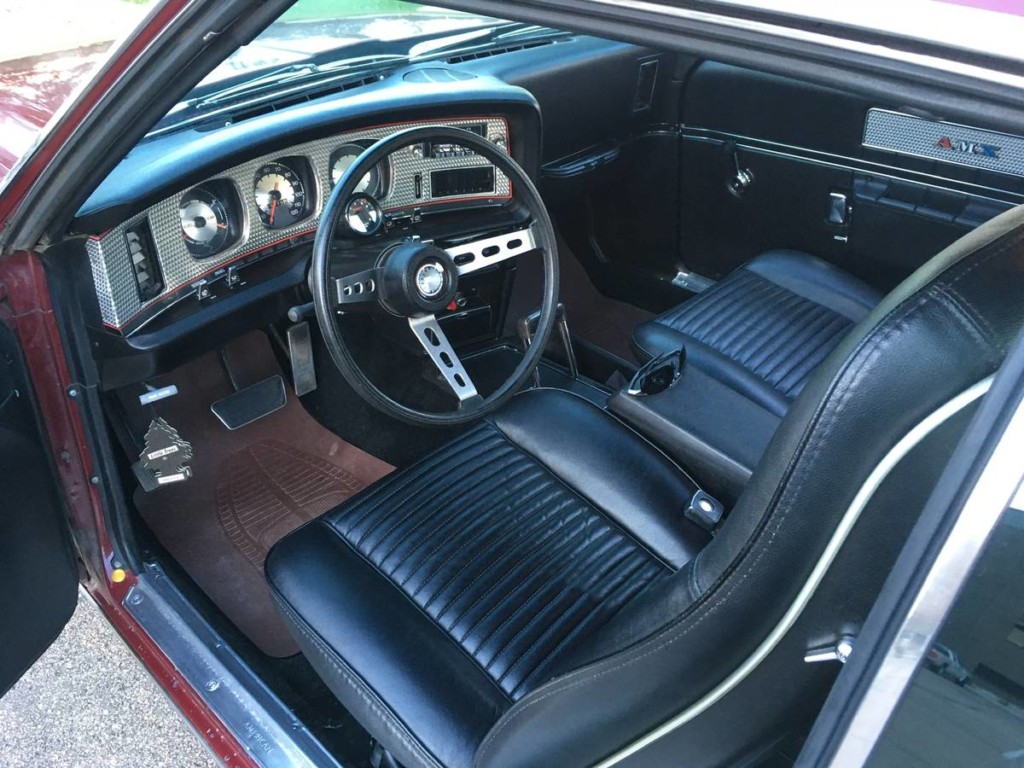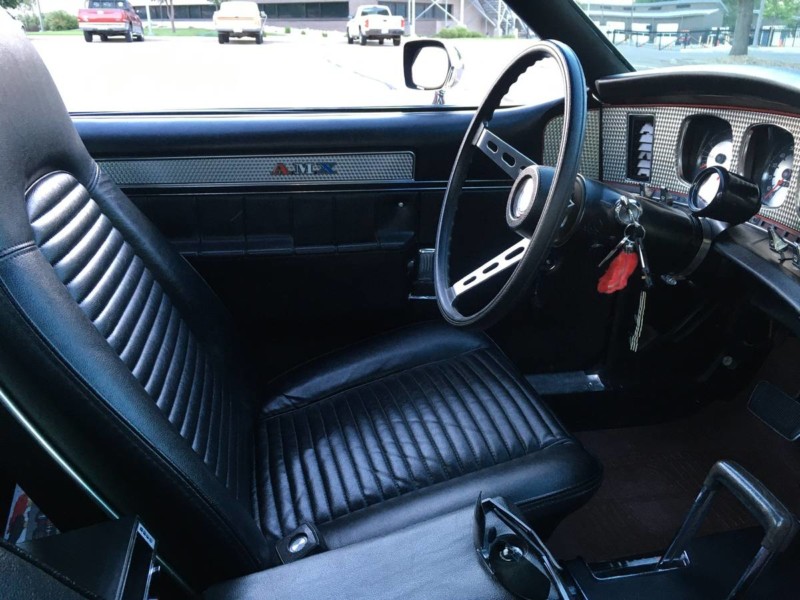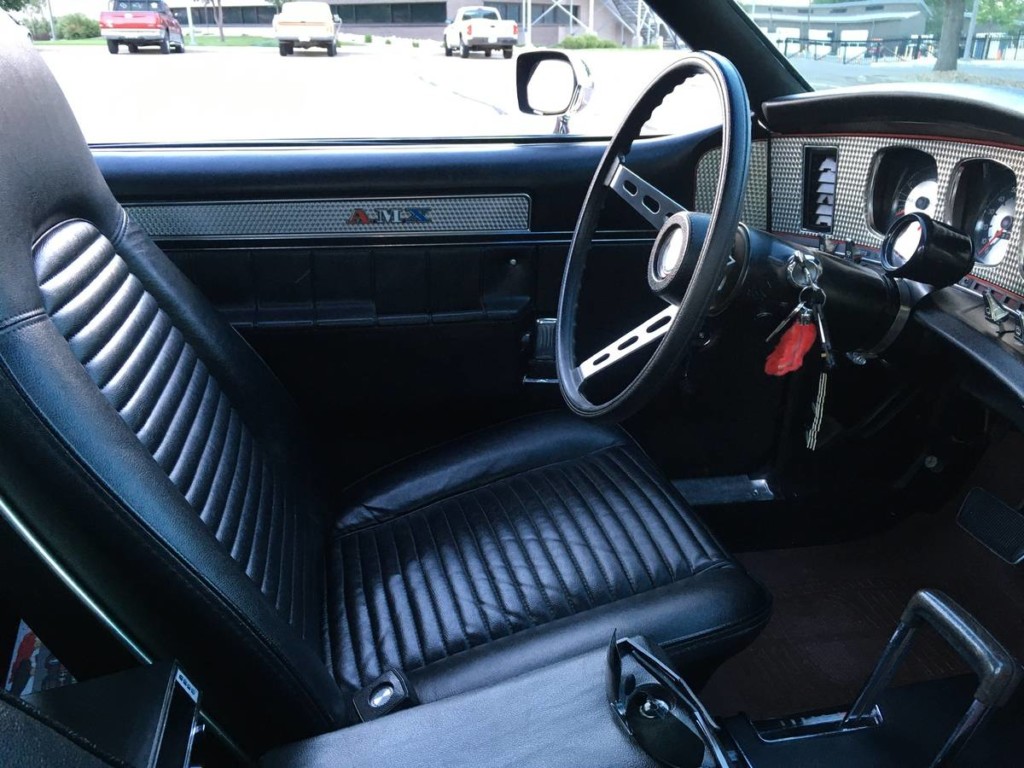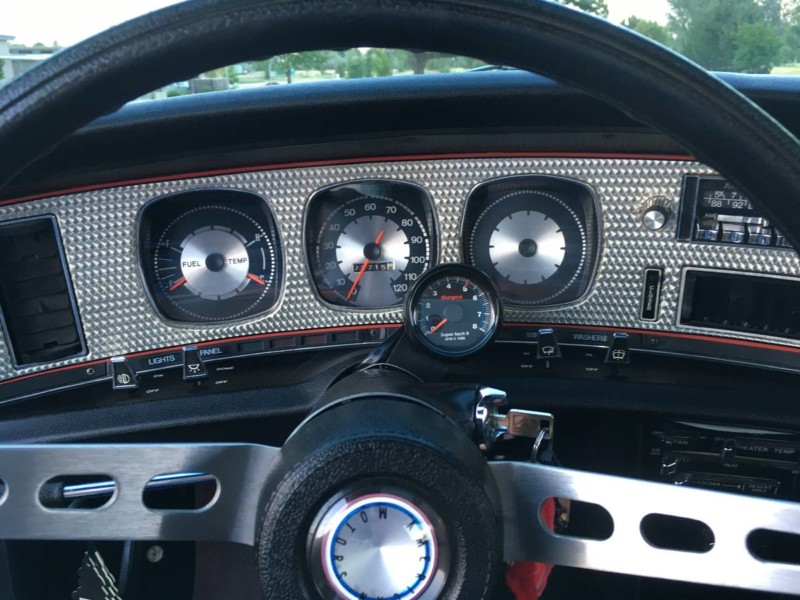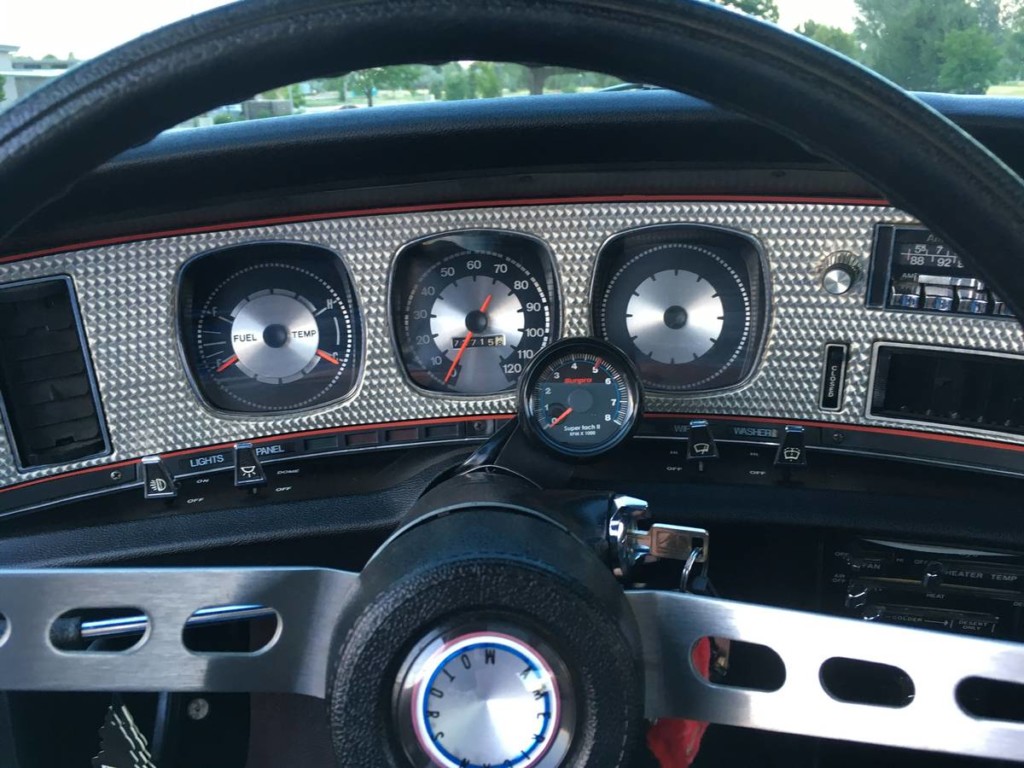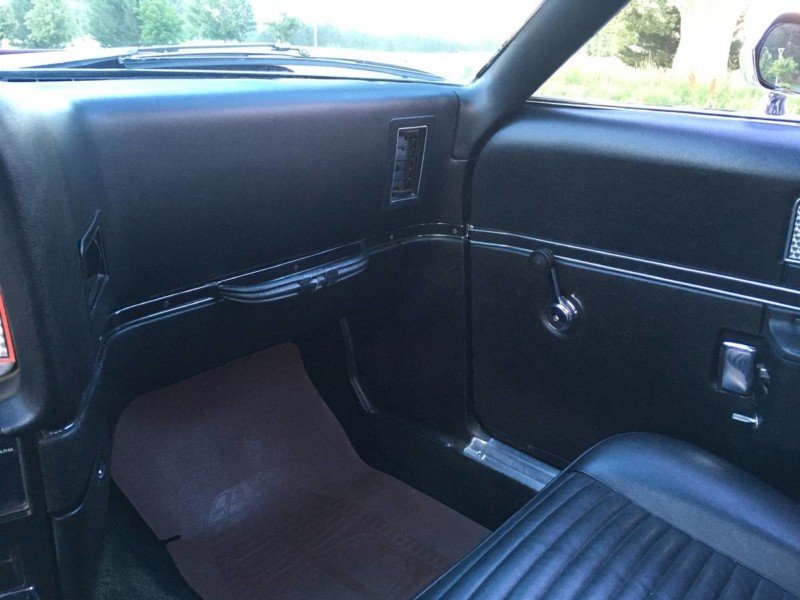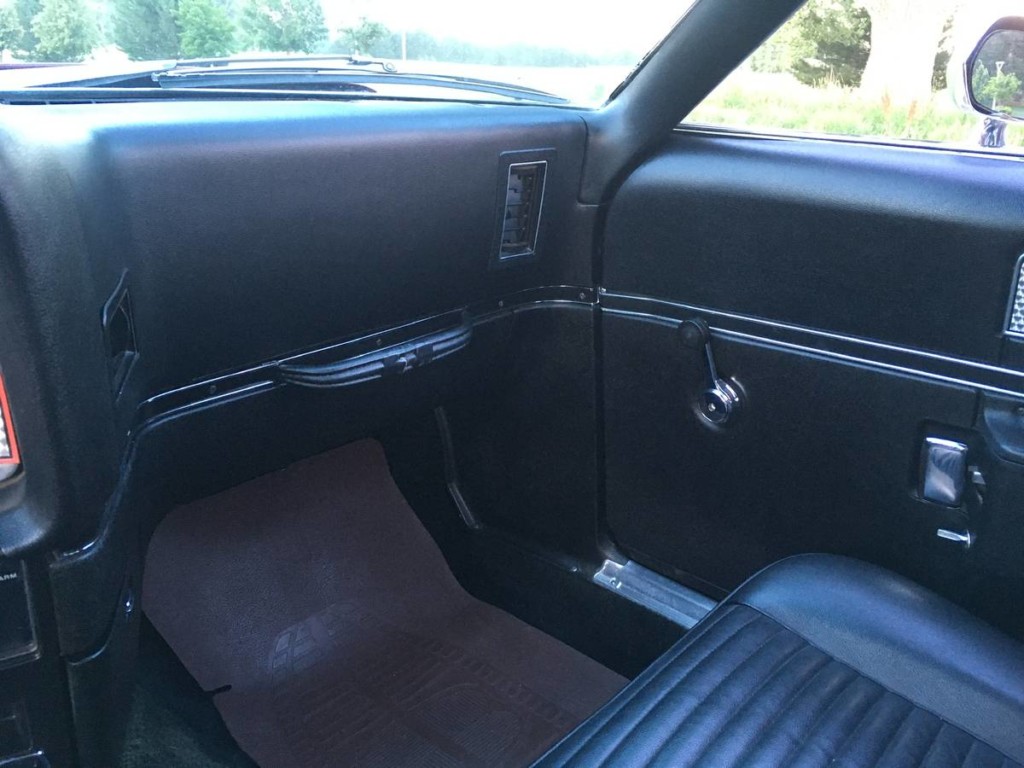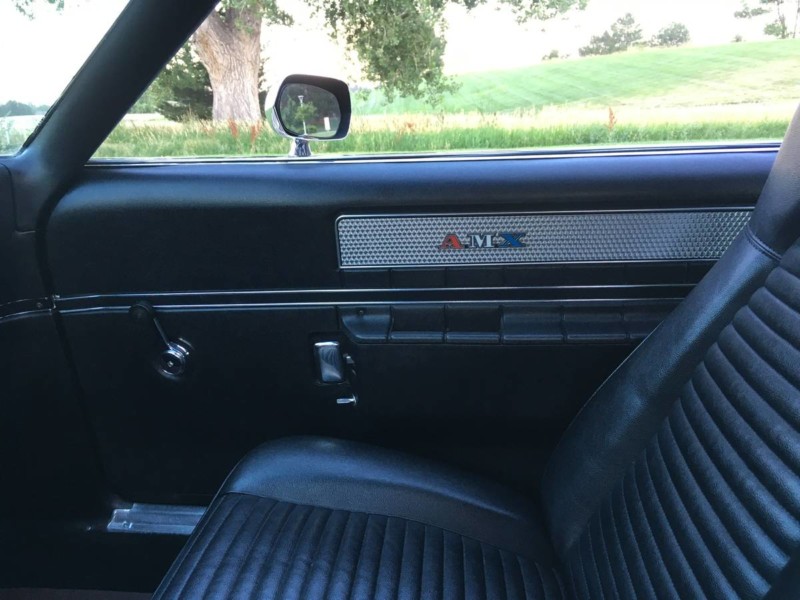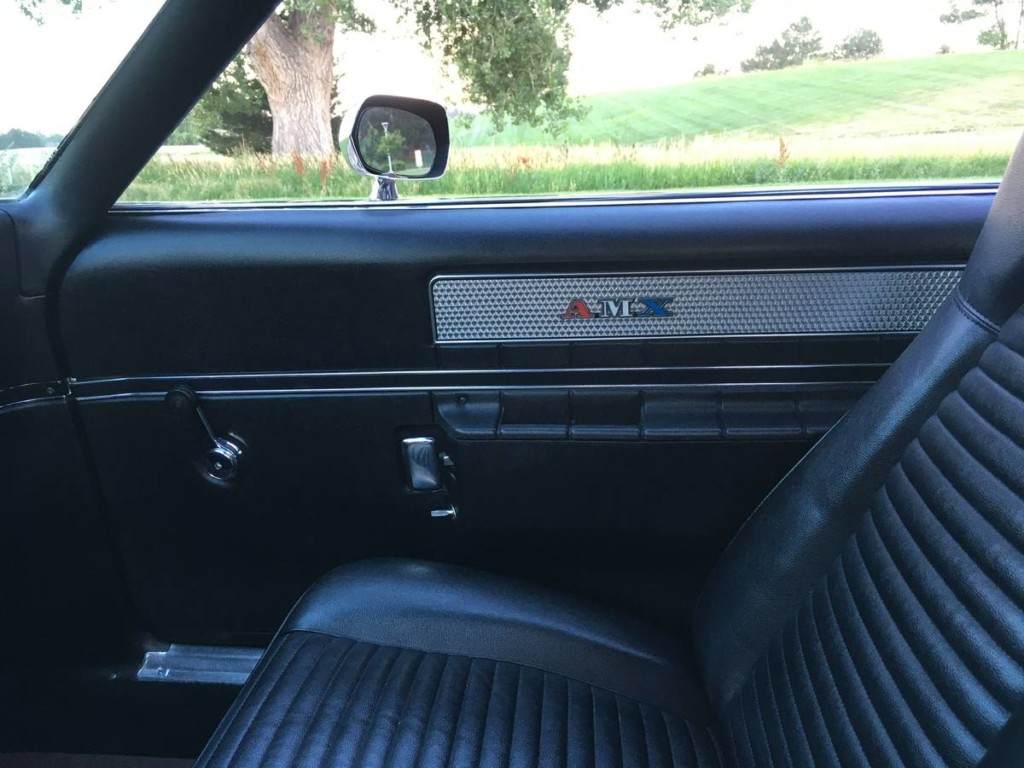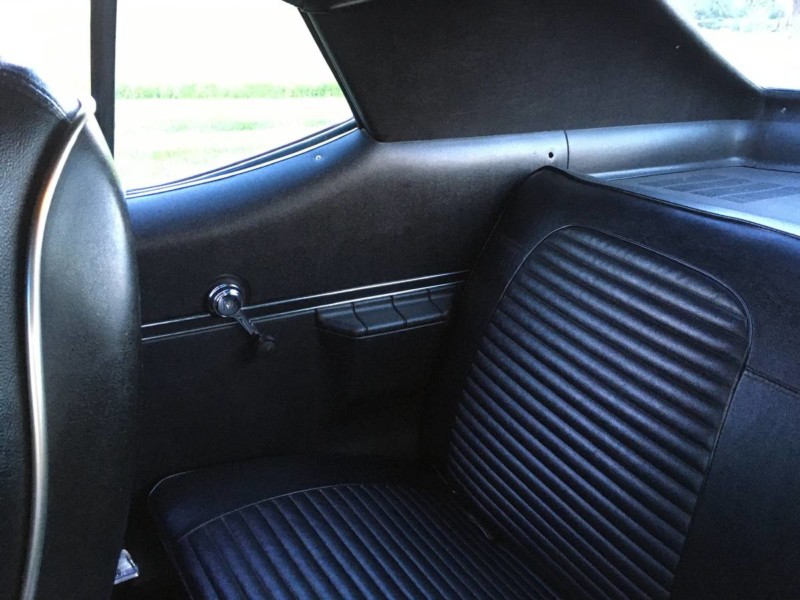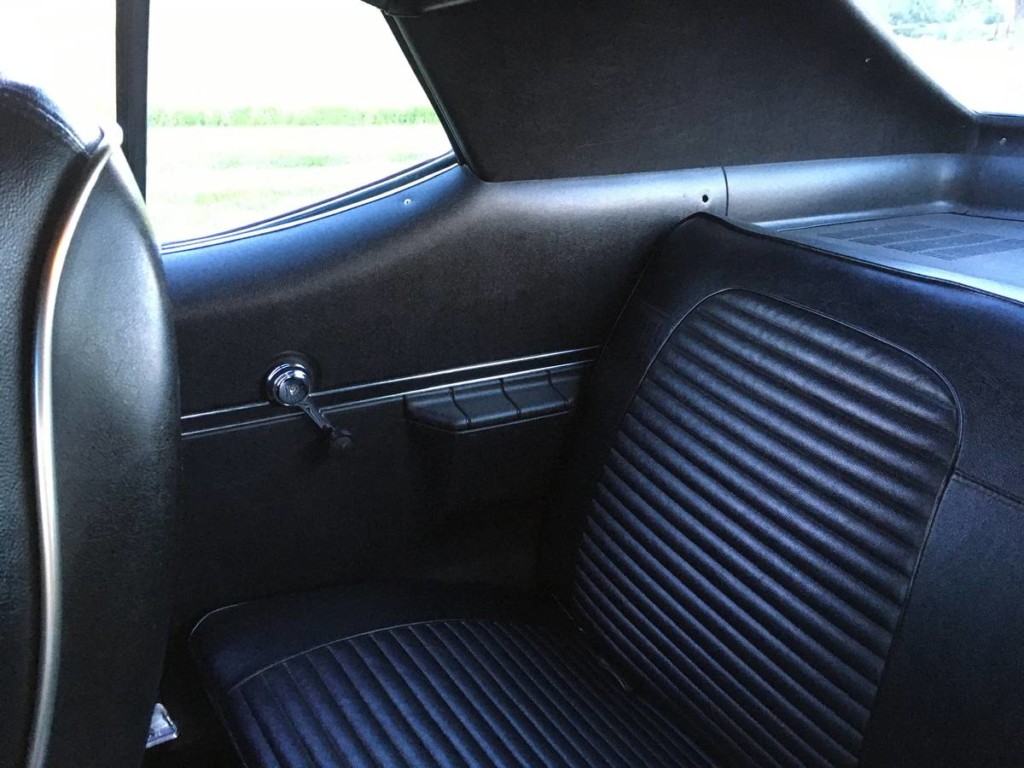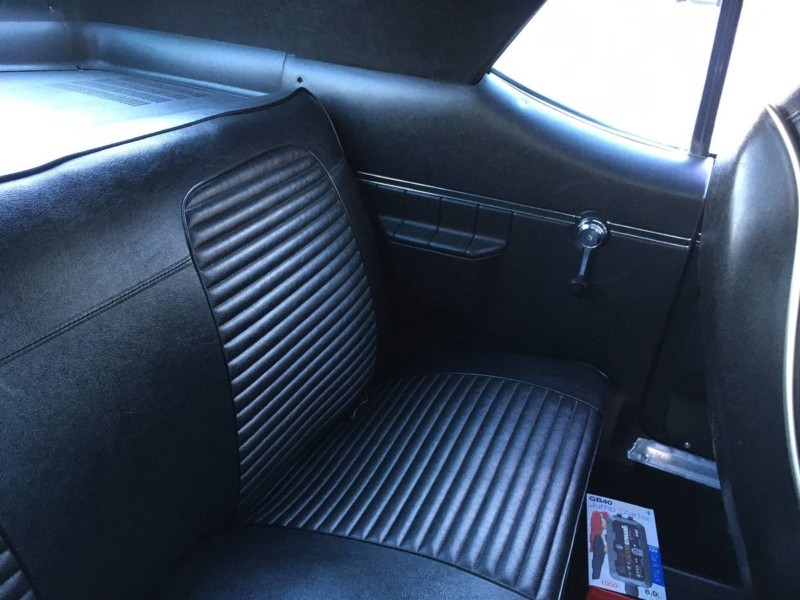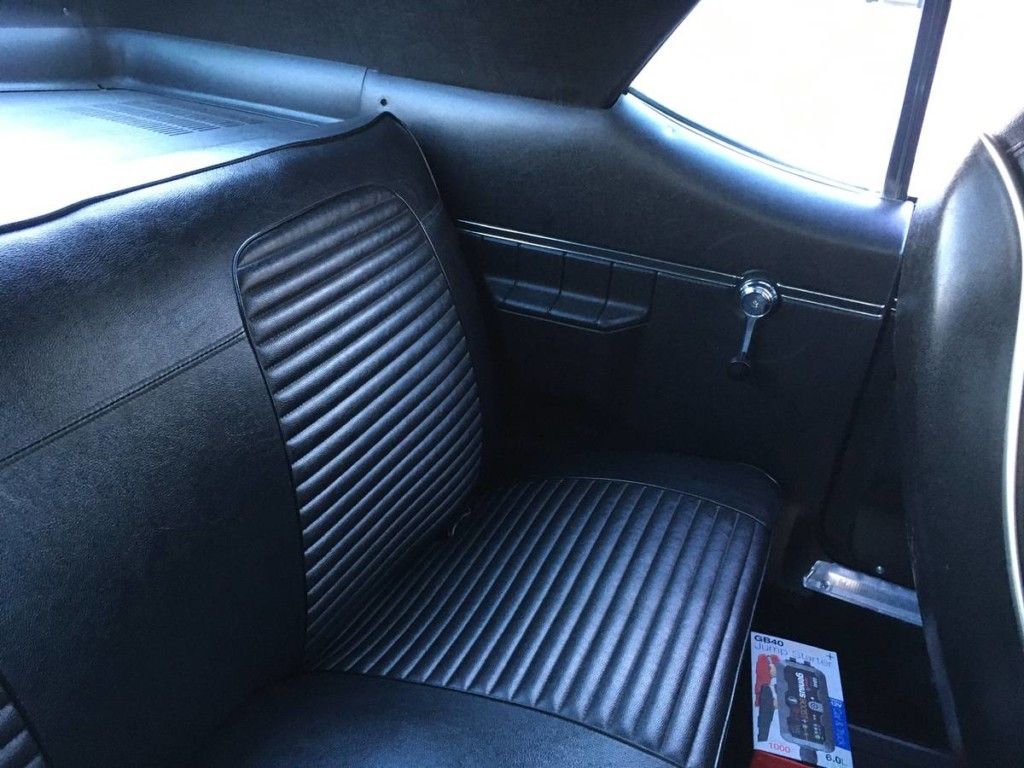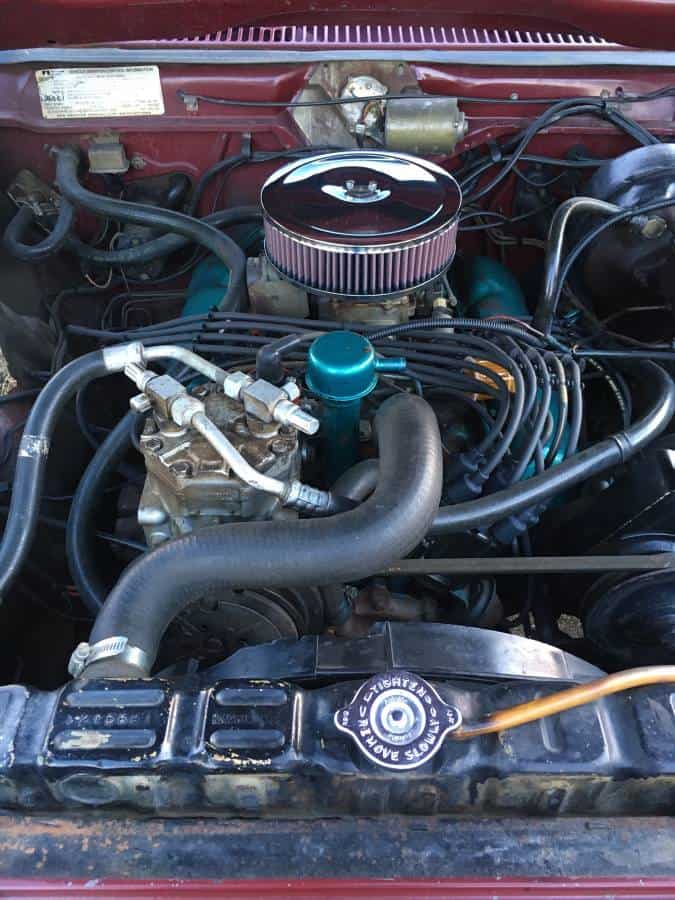 To list your own car, contact us
HERE
.
*SAE rated from factory. May not reflect current output.
*Performance numbers pulled from either the factory brochure or reputable automotive road tests.
*Base price when new does not reflect original MSRP of this particular car, nor does it reflect what the original owner paid for it.
*Advertised price at time of posting. Sellers can raise or lower prices on their original ad at any time. Click on the original ad to view current price/availability.
Mileage Disclaimer: NOC has not confirmed if the mileage stated by the seller is true and accurate. It is up to the buyer to verify these claims. Vehicle history reports, service records stating mileage, and even inspections of odometer tampering are recommended.
Share This Car With A Friend: