78,934 Original Miles
Automatic Transmission
4.5L DOHC Inline 6
212 hp @ 4600 RPM*
275 lb/ft torque @ 3200 RPM*
Capable 0-60 MPH: 11.9 sec
Top Speed: 99 MPH
*MSRP in 1994: $36,708
*Seller Asking:
$23,500

Own this car for $366 a month!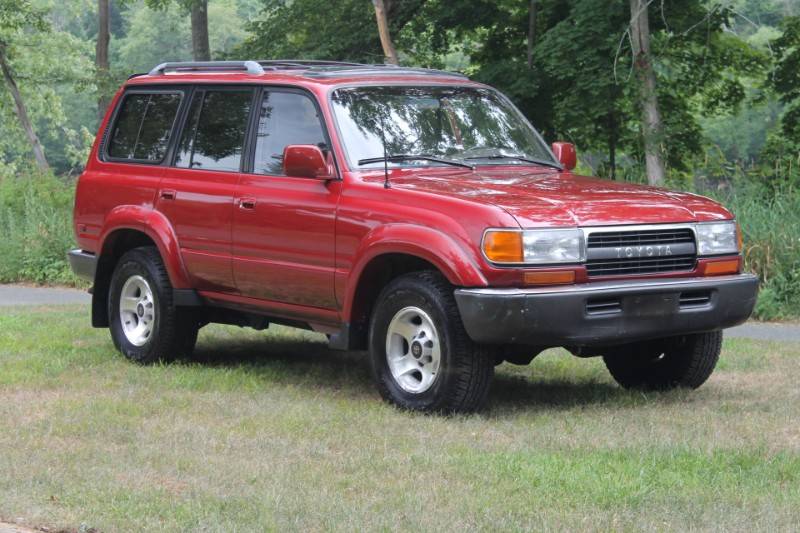 Fast Facts:
The FZJ80 Land Cruiser (1993-1997) was the last and the best of the 80 Series Land Cruisers. The FZJ80 featured Toyota's most sophisticated full-time 4WD system yet: the viscous limited slip center differential (HF2AV) and optional front and rear locking diffs that could be engaged on the fly with the twist of a dial. This tech was not found on any production vehicle at the time and was claimed by many to be the best 4WD system on the market
In addition, the FZJ80 generation introduced the much-loved 1FZ-FE 4.5L DOHC inline 6, which was smooth, powerful, and over-engineered like the iconic 2JZ. It provided a boost of nearly 60 horsepower over the underpowered and outdated 4.0L engine (which was loosely based off a '60s GMC truck engine), and it helped the Land Cruiser accelerate to 60 MPH nearly 2.5 seconds faster
Crucially, the new engine increased the towing capacity to a proper 5,000 lbs (with a 1,700 lb payload capacity)
Since the release of the 80 Series (1991), Toyota has shifted the Land Cruiser's focus toward upscale luxury while maintaining its off-road credibility. After all, the median income of Land Cruiser buyers was $90,000 – much higher than any vehicle in Toyota's lineup, and nearly on par with that of the Lexus LS400
Quiet, well-insulated, and featuring superior build quality, the 80 Series introduced many refinements that were absent on previous Land Cruisers, such as coil spring suspension on all four corners for a smooth ride, available upscale leather interior, and full-time 4WD. The FZJ80 took it a step further, with the a superior engine, shift-on-the-fly 4WD, a 9 speaker premium sound system with Dolby noise-reduction, premium 16″ wheels, and more. Even an integrated phone system was optional
Key Model Year Changes:
Speaker system now has 9 speakers instead of 5
Seat belts now have an automatic-locking retractor
Final year of no airbags
Final year of OBD1
Models built after April 1994 featured thicker drive plates on the front hubs
All 1993+ Land Cruisers feature the larger, more powerful 4.5L 6 cyl (replacing the underpowered 4.0L)
The 1994 model year was long, lasting until spring of 1995. This was to give Toyota time to update the Land Cruiser to OBD2, as well to modern safety standards (adding dual airbags and ABS). The front end was also facelifted on 1995 models
OBD2 1995+ models now use in-line catalytic converters (vs side by side). The exhaust routing is different as well
1997 models featured rear sway bar brackets that now attach to the bottom of the frame, rather than the side of the frame
1997 is the final year of production for the FZJ80 generation Land Cruiser, as well as the final year for the iconic 80 Series Land Cruiser (which began in 1991 with the FJ80). Production of the 100 Series Land Cruiser began in 1998
A deeper dive into model year changes can be found here
Seller Notes:
79k original miles
Very clean and a fine example
Features the optional (and desirable) shift-on-the-fly system with locking front and rear differentials
Air conditioning
Brand new tires
Has the larger 4.5L engine (1993+ models)
Location: Methuen, Massachusetts – (more photos below)
Update: craigslist ad is no longer available (deleted)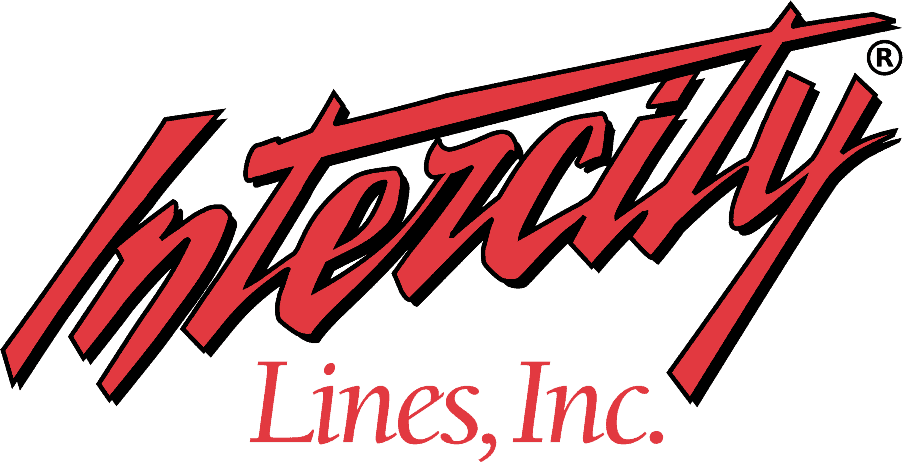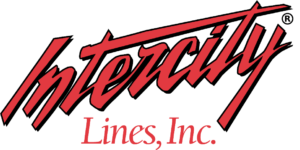 – Click for shipping quote –
NEVER MISS A CAR!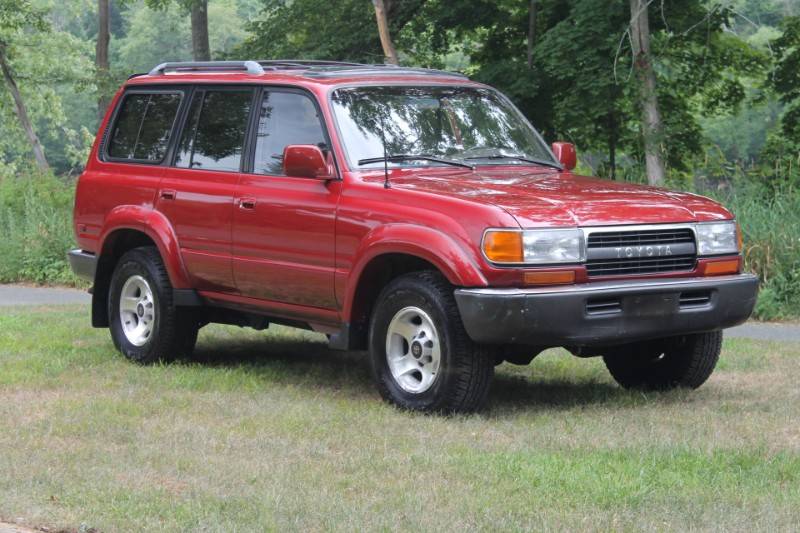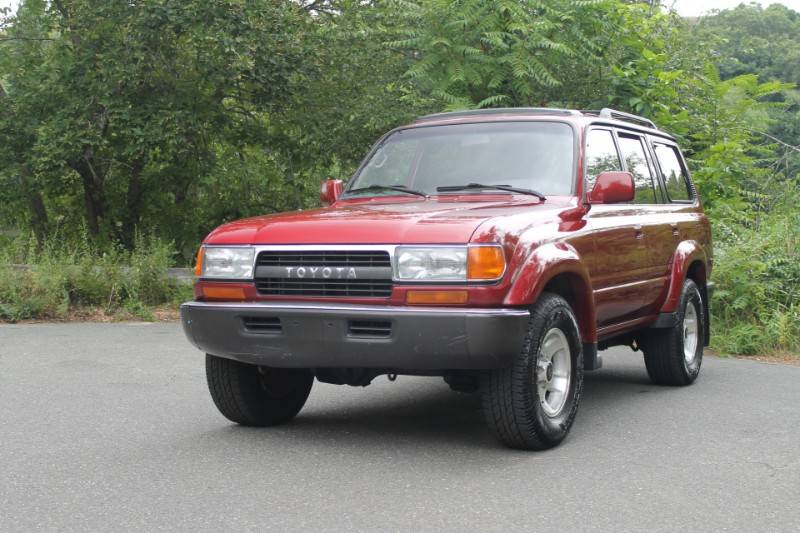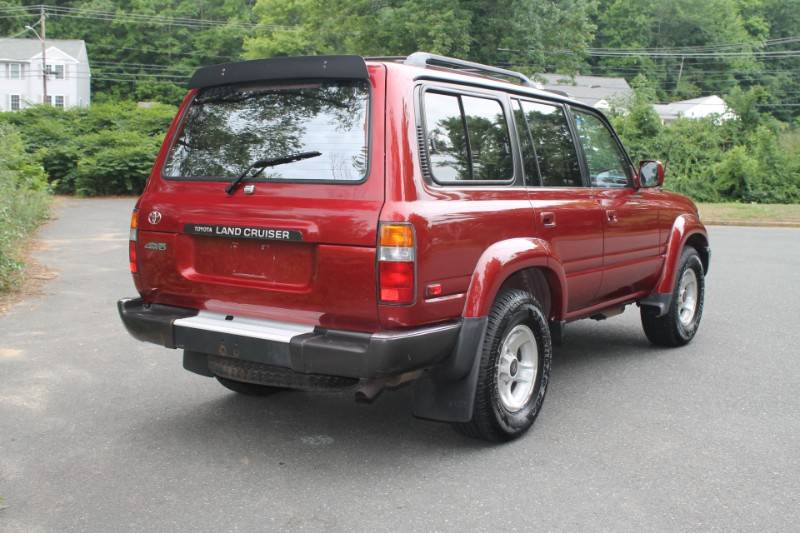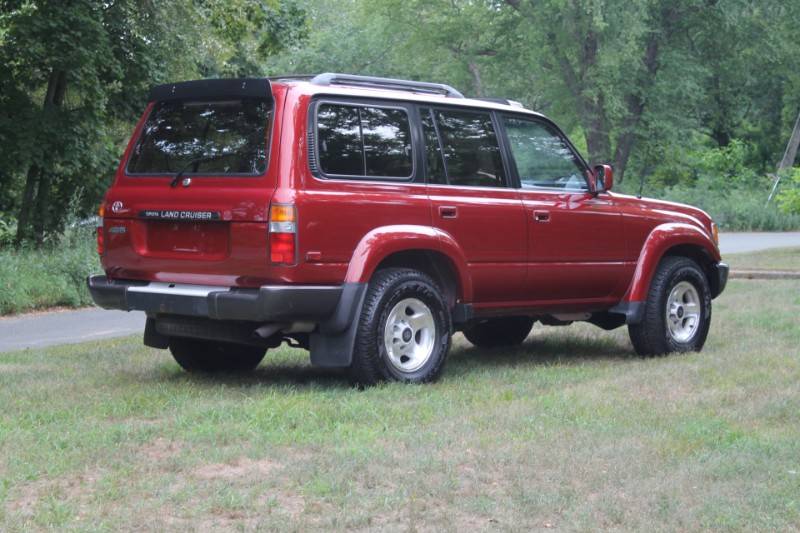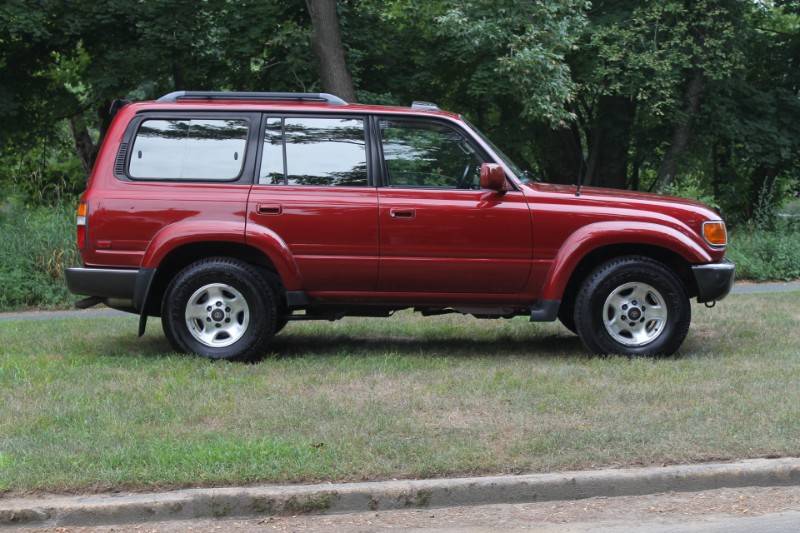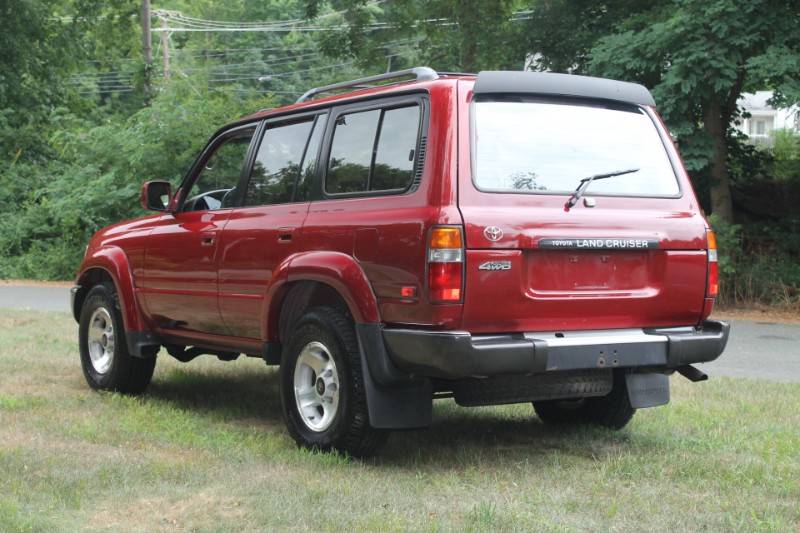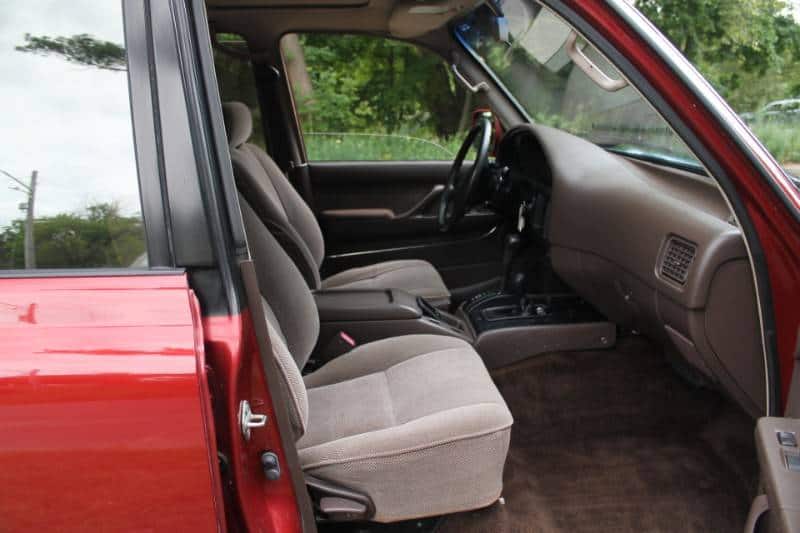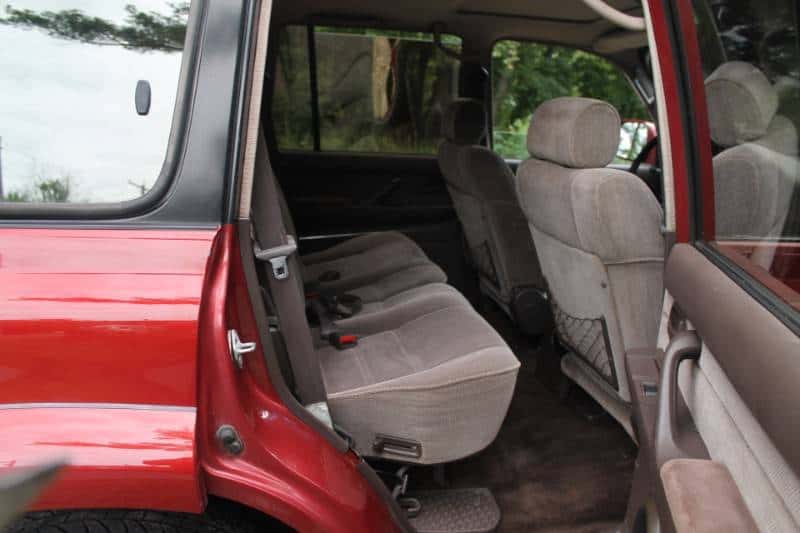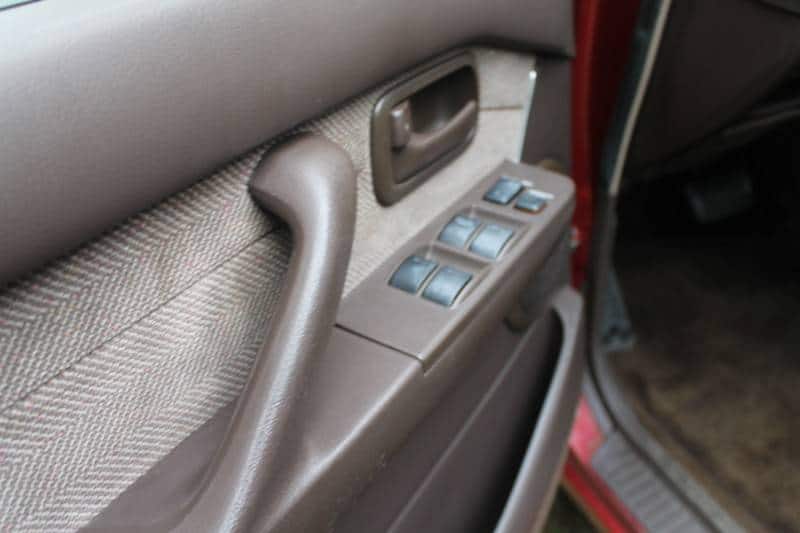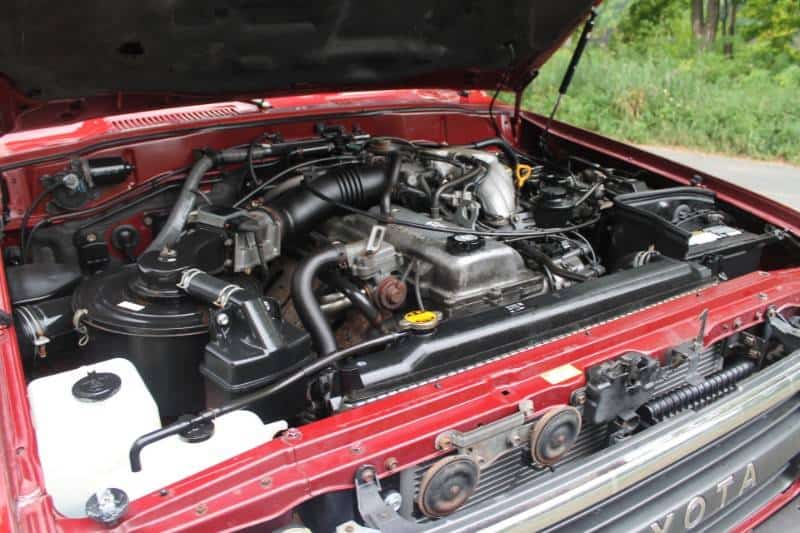 To list your own car, contact us
HERE
.
*SAE rated from factory. May not reflect current output.
*Performance numbers pulled from either the factory brochure or reputable automotive road tests.
*Base price when new does not reflect original MSRP of this particular car, nor does it reflect what the original owner paid for it.
*Advertised price at time of posting. Sellers can raise or lower prices on their original ad at any time. Click on the original ad to view current price/availability.
Mileage Disclaimer: NOC has not confirmed if the mileage stated by the seller is true and accurate. It is up to the buyer to verify these claims. Vehicle history reports, service records stating mileage, and even inspections of odometer tampering are recommended.
Share This Car With A Friend: