63,778 Original Miles
Manual Transmission
3.6L Inline 6
256 hp @ 6500 RPM*
243 lb/ft torque @ 4500 RPM*
Capable 0-60 MPH: 6.1 seconds
Top Speed: 144 MPH
*Base price in 1988: $55,900
*Seller Asking:
$52,900 obo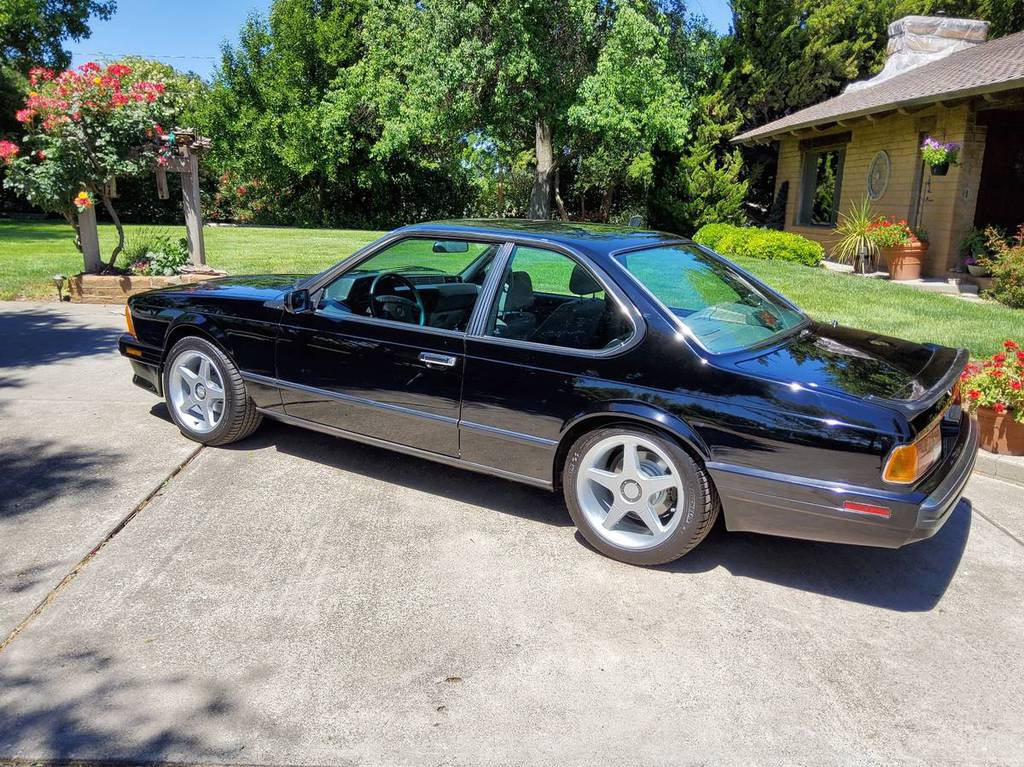 Fast Facts:
The high performance M635CSi (sold in Europe) was sold in the U.S as the M6. Compared to the M88 powered M635CSi, the M6 used the less powerful S38. The difference is that the S38 uses a catalytic converter, a more restrictive exhaust manifold, lower compression (9.8:1), lower duration camshaft, and a double roller timing chain
To help compensate for the reduced power, U.S market cars were fitted with a 3.91:1 rear axle (as opposed to the M635CSi's 3.73)
Regardless of the reduced power, the S38 was still one of the highest revving naturally aspirated engines available in the U.S market at the time. No surprise here, as it is still a derivative of the iconic M88 engine found in the M1 supercar
The cross-flow cylinder head uses 4 valves per cylinder and contributes to a high-RPM powerband. Peak torque doesn't arrive until 4500 RPM, which, for context, is where the same year Corvette makes its peak power
Such an extravagant powertrain commands an extravagant price. With an MSRP that approached $60k loaded, most M6's retailed for the same price as two Corvettes
The only number more impressive was the whopping $2,250 gas-guzzler tax that came with these cars (!) which was enough to buy a decent used car in 1988
At over 16 feet long, the E24 could almost be thought of as a two door 7 Series (despite sharing more parts with the 5 Series). The U.S impact bumpers are partially responsible for the substantial length, adding up to 6.5″ over the small-bumper Euro models (depending on the year)
The E24's "shark" styling was conjured up by no other than Paul Bracq – the same man who designed the Mercedes 230/250/280 SL roadster as well as the ultra-luxurious Mercedes 600
Many are surprised not to find the Getrag dogleg 5spd in the M6. While early 635csi cars came with these dogleg gearboxes, BMW quickly realized that Americans weren't fond of this motorsport-style shift pattern. For this reason, all first generation M5's and M6's came with a conventional Getrag 5spd gearbox
A defining trait of these engines (and of most BMW inline 6 engines) is the buttery smooth operation – regardless of RPM. Even the transmissions in these cars feature pre-loaded gears for smooth shifting. In addition, all M6's came standard with a 25% locking LSD
Key Model Year Changes:
The E24 M6 sold in the U.S from 1987 to 1989
Only 1,767 cars were produced for North America (which includes Canada)
Very few changes occurred during the 3 years of production (nothing notable)
Production of the E24 6 series ended in 1989
Seller Notes:
63k original miles
2nd owner. Owned for 30 years
Completely stock and unmolested (have original BBS basket weave wheels)
OZ 5 spoke wheels are used instead because there aren't many tire options for the OEM BBS wheels (metric size)
Black over Grey interior
Excellent condition
Driven from time to time
Has always passed smog with no problems
Location: Sacramento, California – (more photos below)
CONTACT SELLER – Update: Seller's craigslist ad has been deleted (sold or removed from market)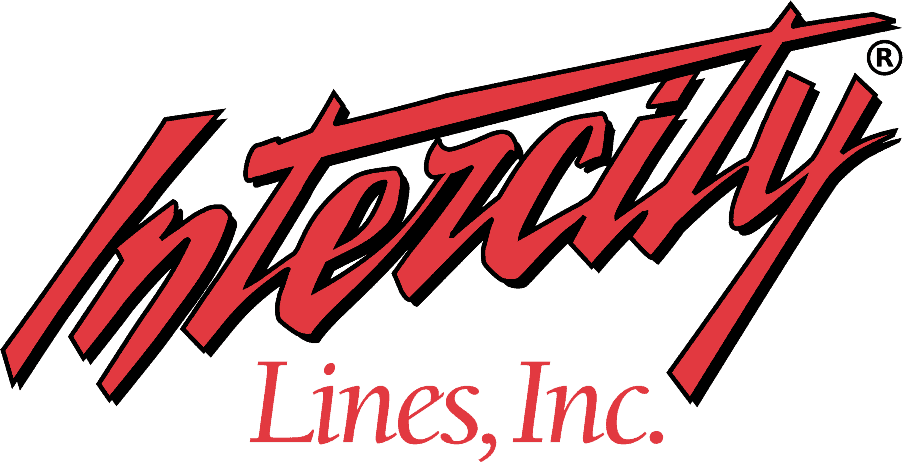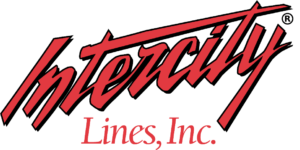 – Click for shipping quote –
NEVER MISS A CAR!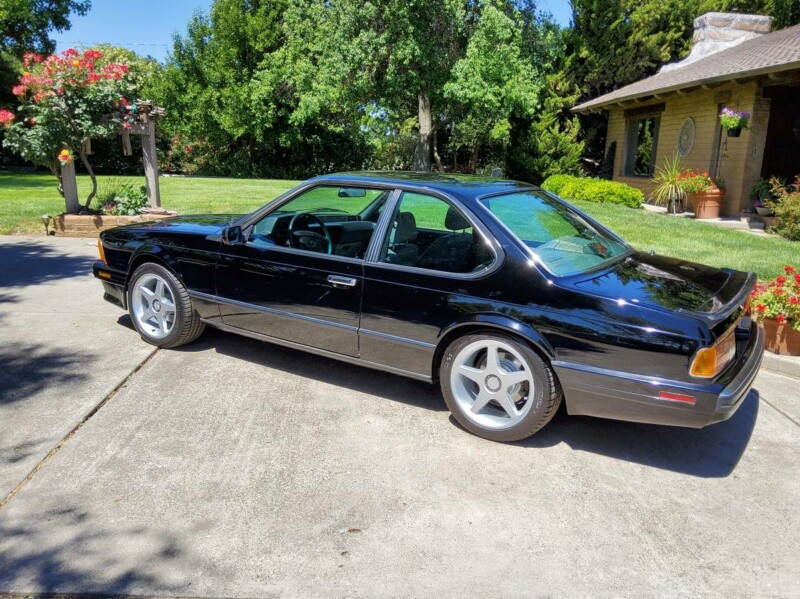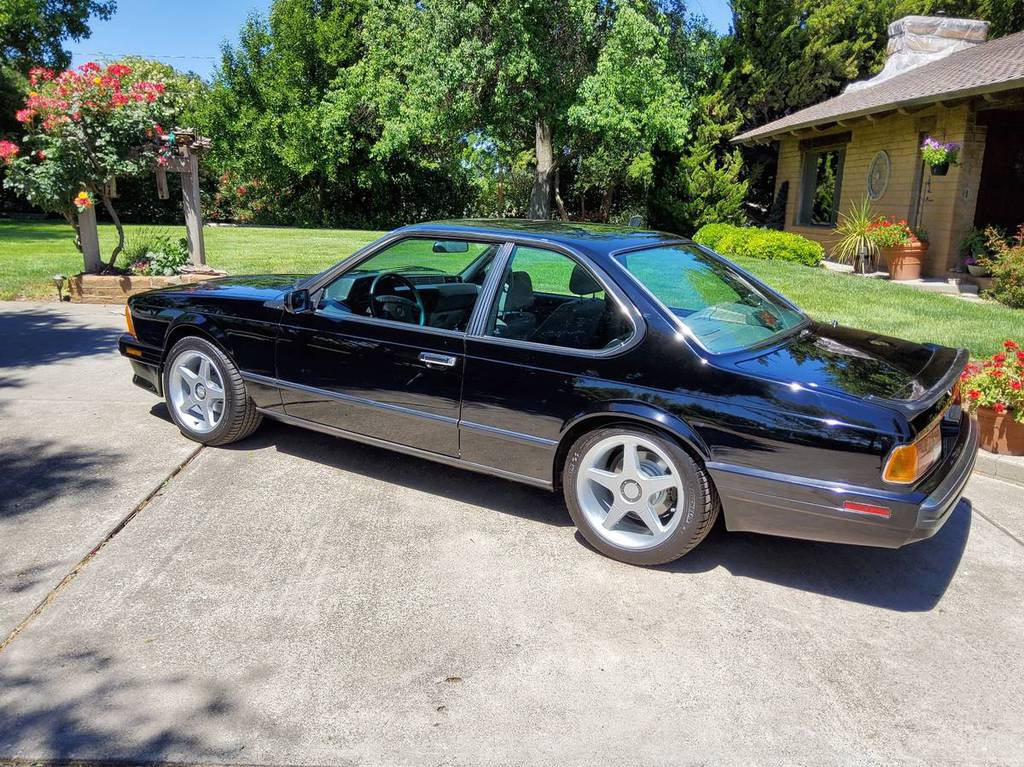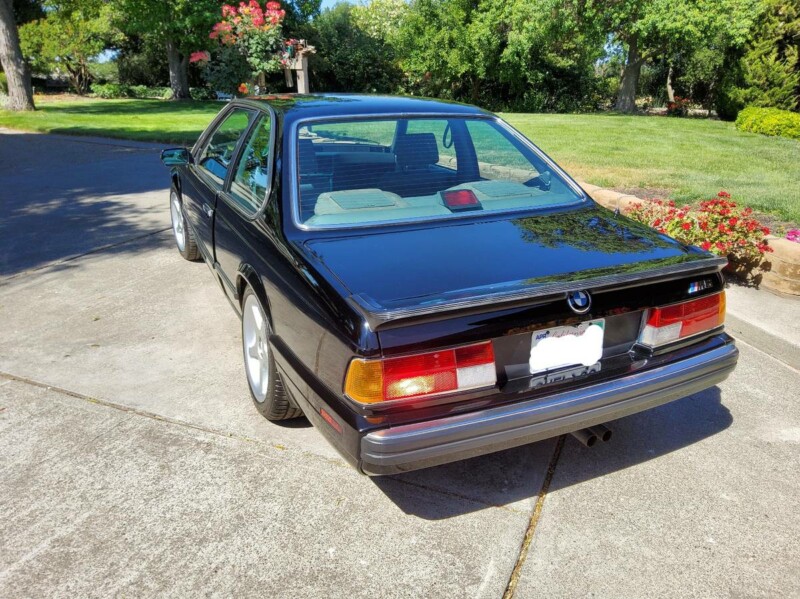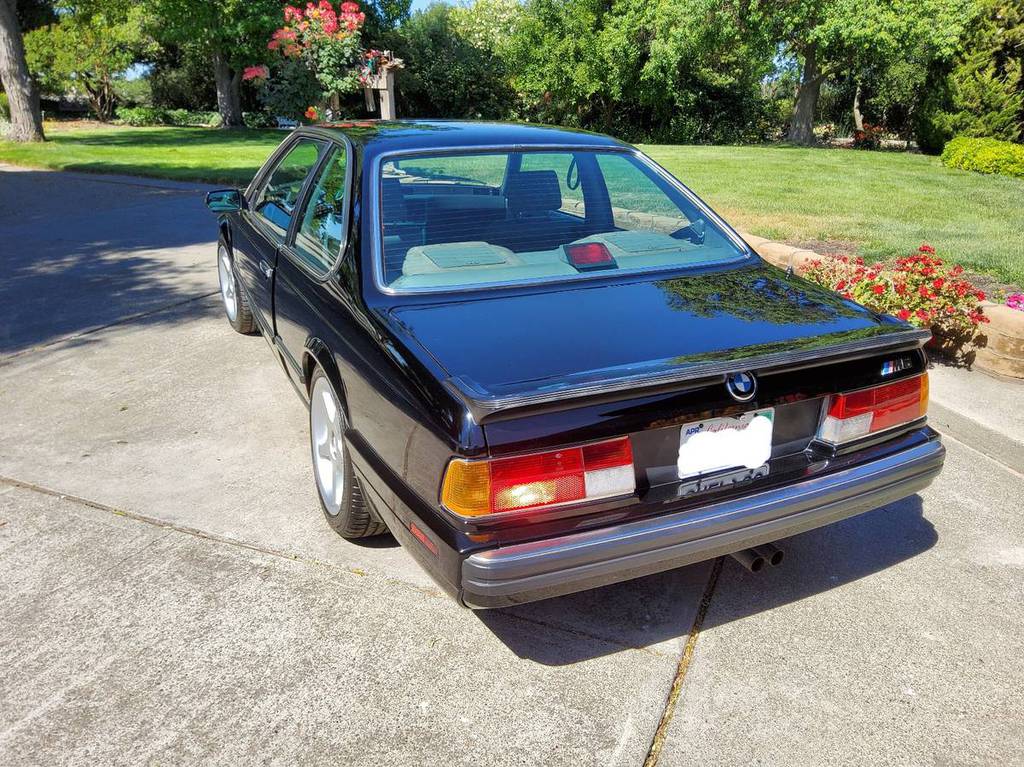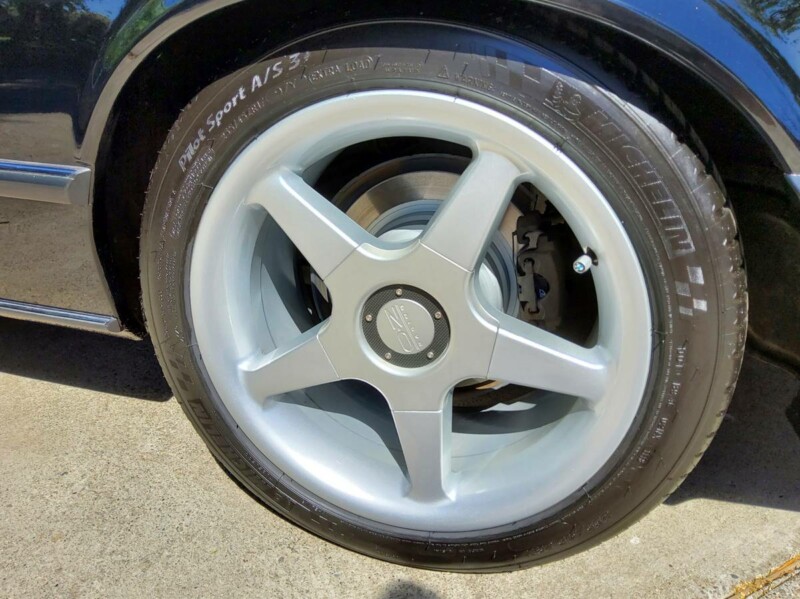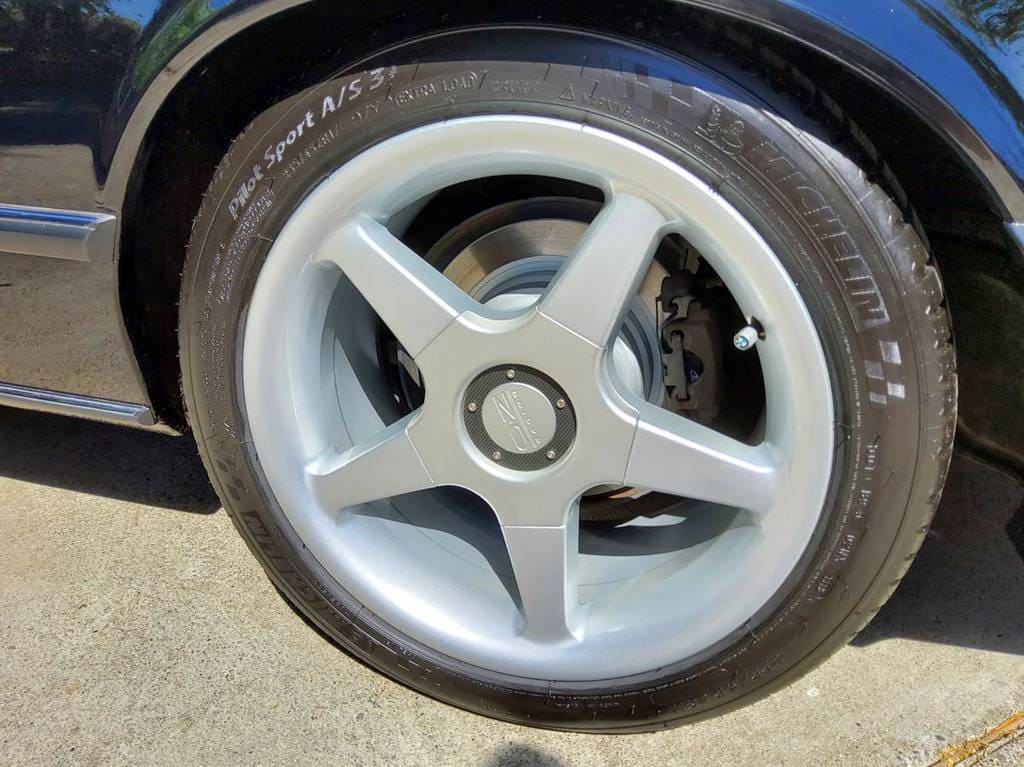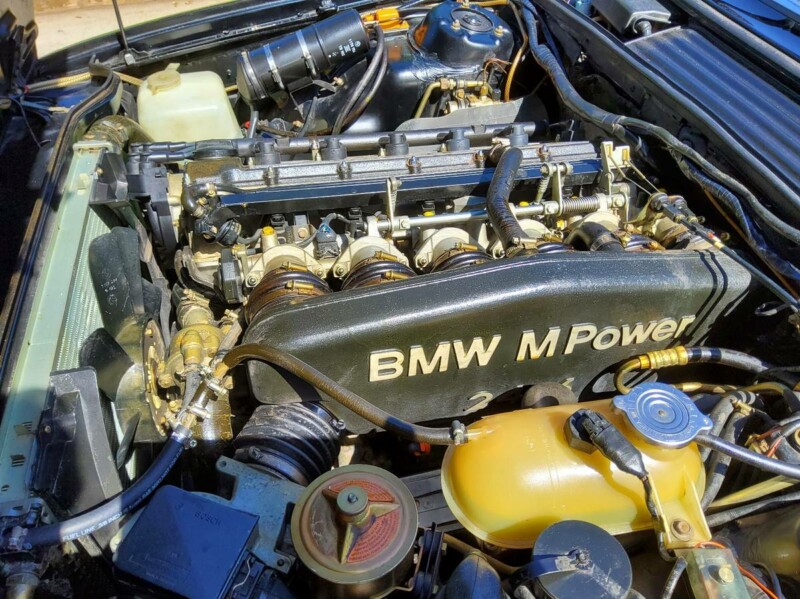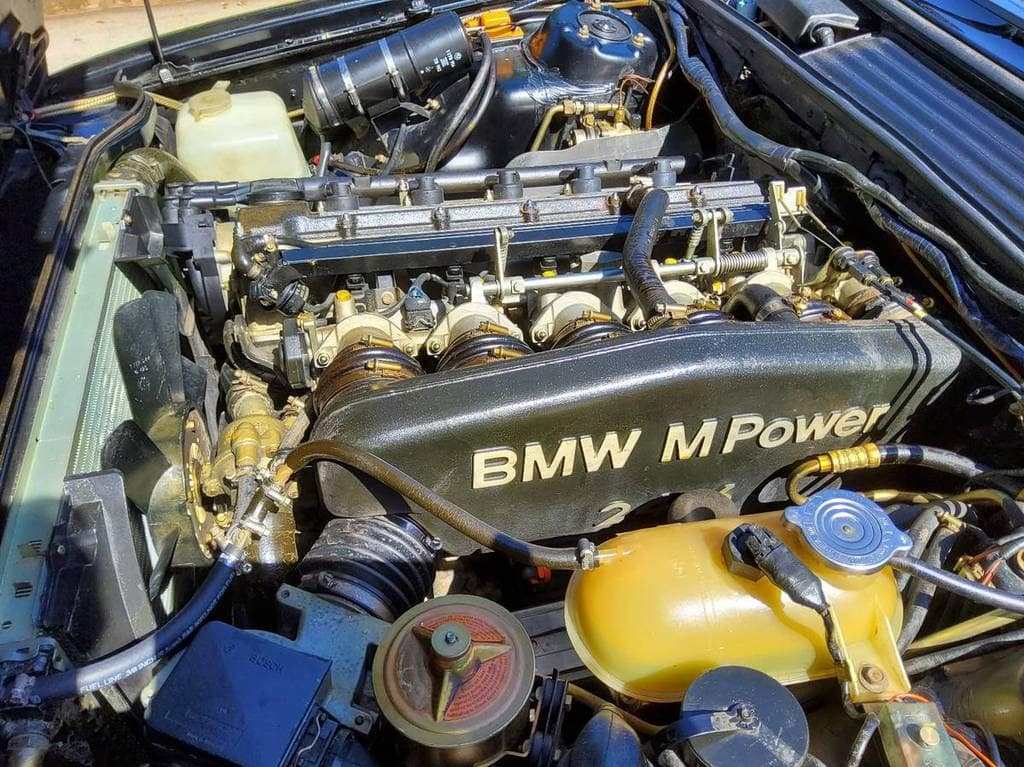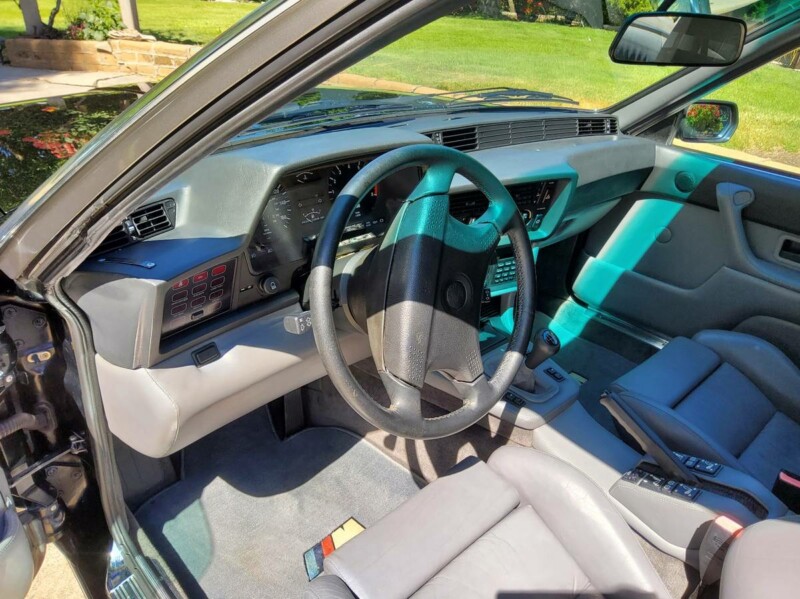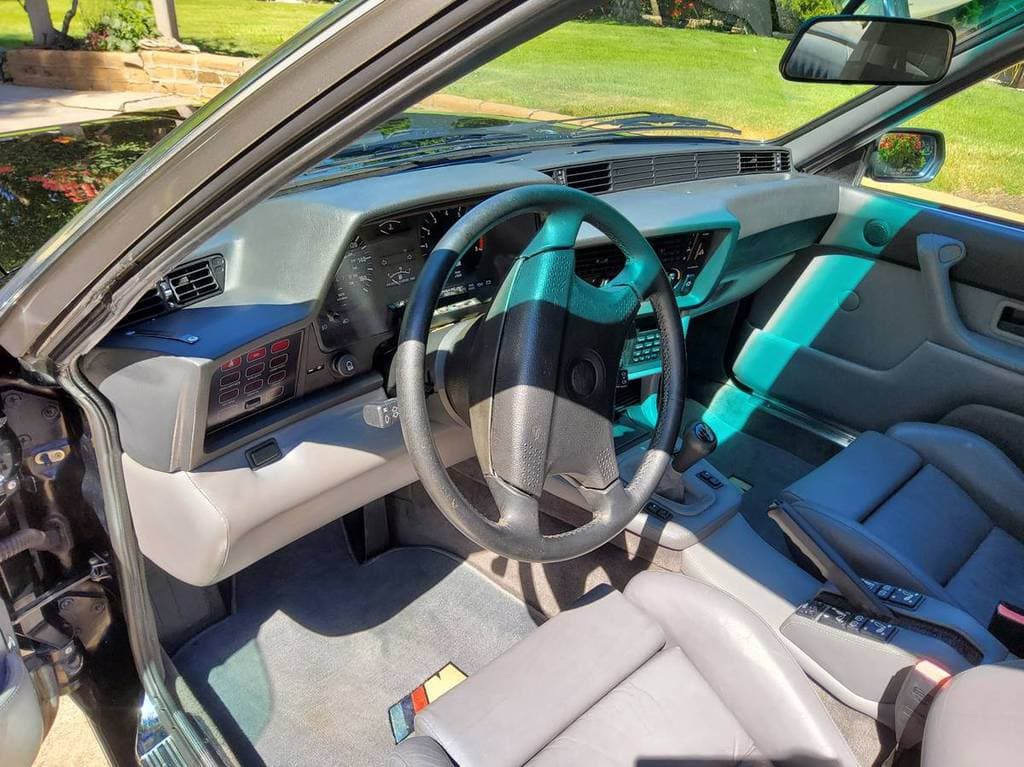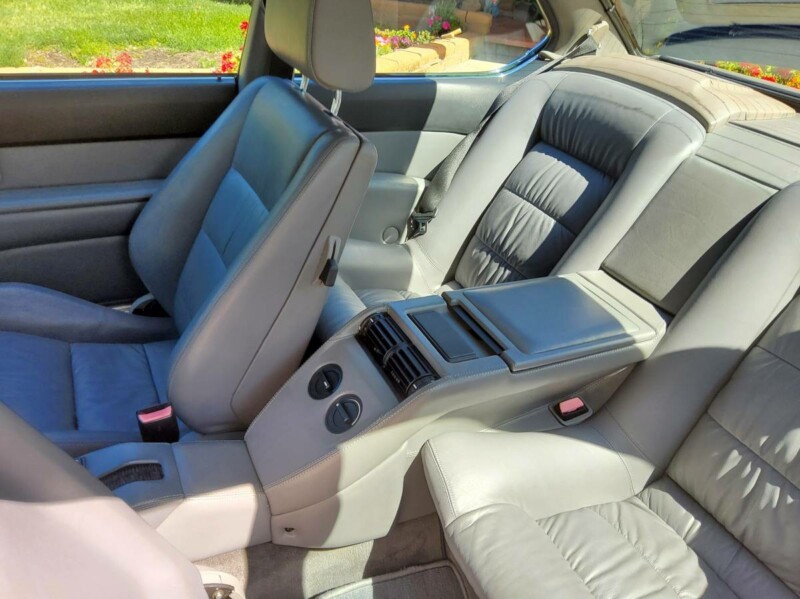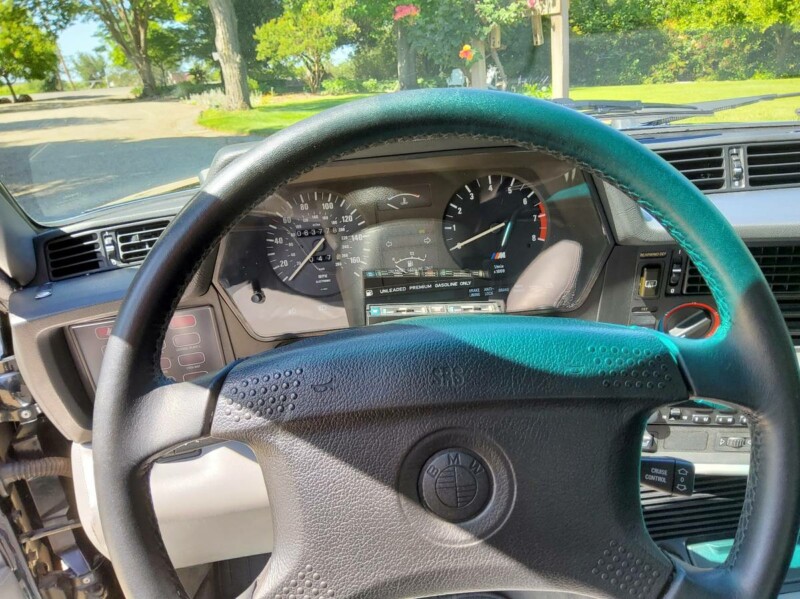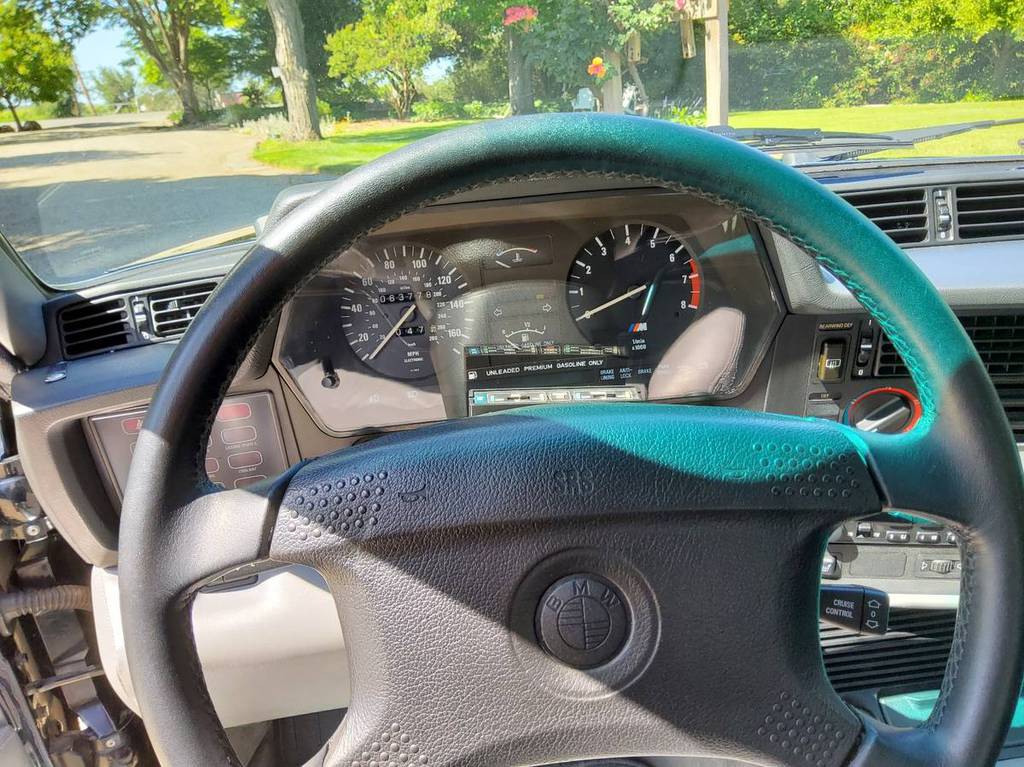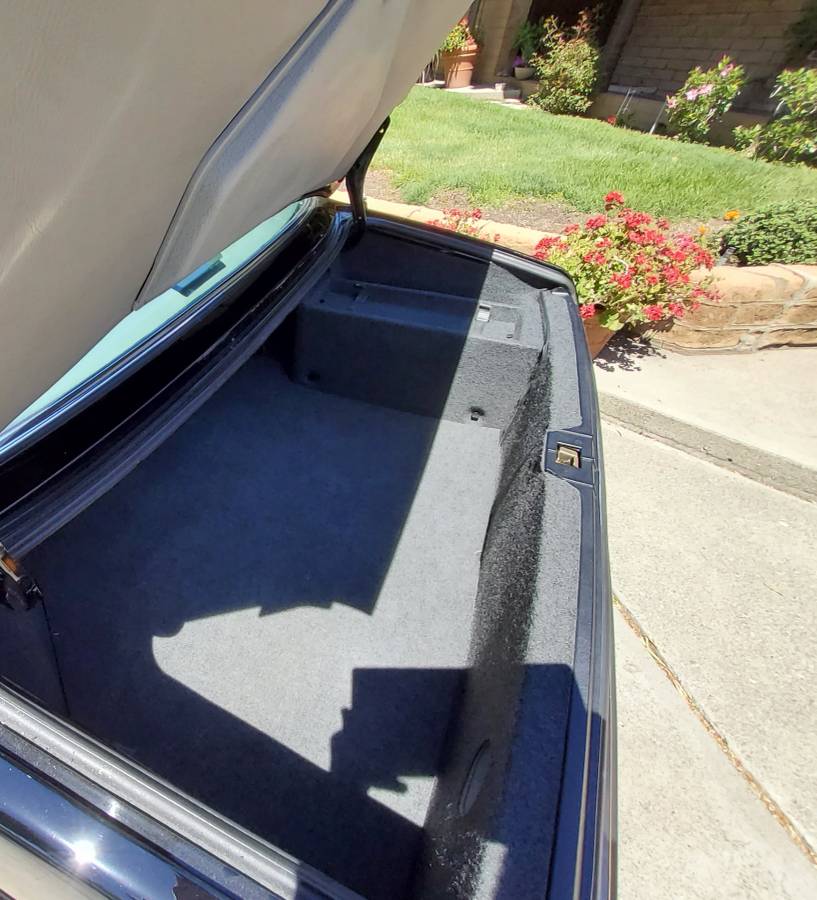 To list your own car, contact us
HERE
.
*SAE rated from factory. May not reflect current output.
*Performance numbers pulled from either the factory brochure or reputable automotive road tests.
*Base price when new does not reflect original MSRP of this particular car, nor does it reflect what the original owner paid for it.
*Advertised price at time of posting. Sellers can raise or lower prices on their original ad at any time. Click on the original ad to view current price/availability.
Mileage Disclaimer: NOC has not confirmed if the mileage stated by the seller is true and accurate. It is up to the buyer to verify these claims. Vehicle history reports, service records stating mileage, and even inspections of odometer tampering are recommended.
Share This Car With A Friend: