27,200 Original Miles
Manual Transmission
5.7L V8
245 hp @ 4300 RPM*
340 lb/ft torque @ 3200 RPM*
Capable 0-60 MPH: 5.6 seconds
Top Speed: 154 MPH
*Base Price in 1988: $29,480
*Seller Asking:
$15,000 obo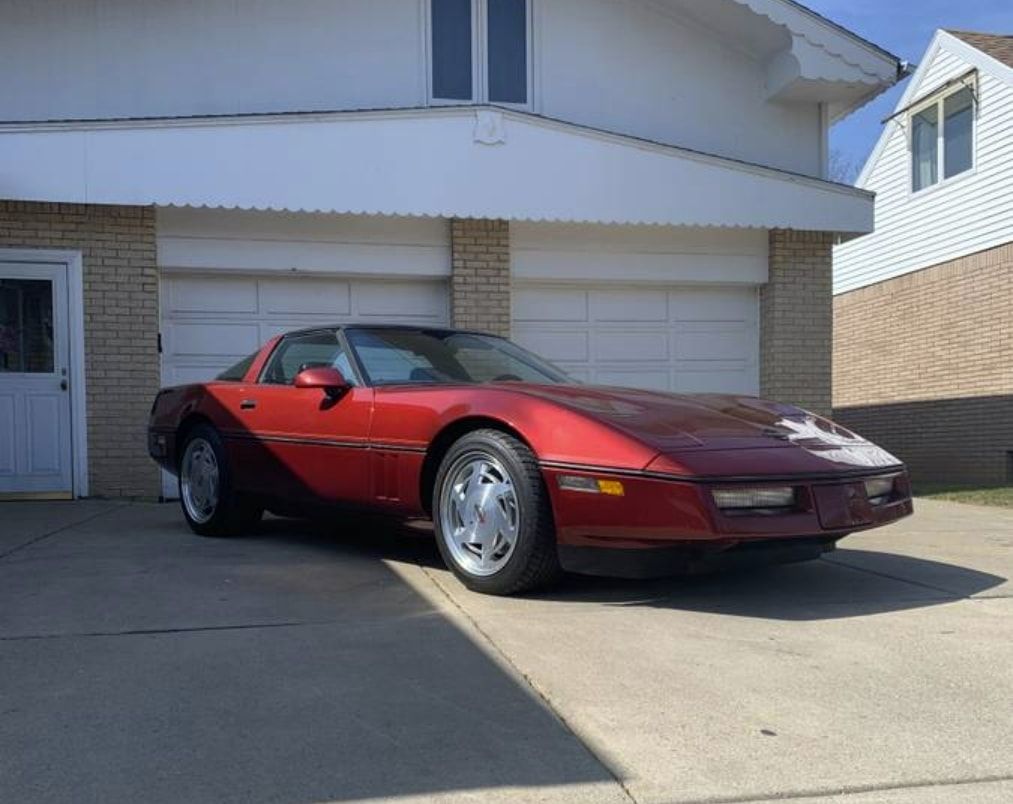 Fast Facts:
This particular example happens to be spec'd exactly like a 1988 Challenge Series race car. Between 1985-1987, Corvette absolutely annihilated the competition in showroom stock racing – so much so that the SCCA banned Corvette from competing in the 1988 season. Not willing to bow out from racing (and the enormous exposure that comes with it), Chevrolet decided to create their own "Challenge" Series in 1988, allowing customers to compete in showroom stock Corvettes. Only 4spd manual Z51 Coupes (shown here) served the basis for the Corvette Challenge cars (B9P option code) as these represented the highest-performing Corvette spec available to customers at the time
During development, Corvette engineers faced a bit of a roadblock when it came to maximizing the handling limits of the C4. Engineers wanted to set aggressive camber and toe to maximize handling, but this would wreak havoc on tire longevity (like it did the NSX) as well as reduce stability in wet conditions. The tires were required to be "straight up" for maximum streetability, so the only way to improve handling was to increase roll stiffness
Unfortunately, this means a harsh ride, which goes against the majority of Corvette buyers who prefer a softer "GT" ride for the street. The Corvette team's solution was to offer the increased roll stiffness as an optional package for buyers who wanted the best handling Corvette available – this package became known as RPO code "Z51"
The Z51 package, which preps the Corvette for mild track duty, includes: heavy-duty brakes, 3.07:1 axle ratio, increased cooling ability (power steering cooler, engine oil cooler, heavy-duty radiator and cooling fan) as well as a quicker steering rack (13:1). Most importantly, Z51 cars include bespoke suspension (Delco/Bilstein shocks, HD front/rear springs, HD stabilizer bars), bigger 17″ wheels, and Goodyear Eagle tires. The Z52 package was similar in concept but was cheaper and came with fewer options (no PS cooler, no HD springs, bars, or brakes)
The Z51 was a serious upgrade that truly upped the Corvette's track-day performance, especially handling: "There was no oscillation, no overshoot; the car simply did what was asked – immediately" – Dave McLellan, Corvette Chief Engineer, describing the responsive driving manners of the Z51. Body roll was kept well under 3.5 degrees per g (base Corvette benchmark) and skidpad performance revealed an impressive .93g overall. In fact, Dave said the C4 was pulling well over 1.0g in the corners with simply a camber adjustment and shaved OEM tires
As unusual as the 4+3 manual transmission was, it was essential for passing the tighter 1984+ emissions while retaining all of the Corvette's engine performance. The system was programmed to engage overdrive under non-aggressive driving conditions – for example, when the driver shifts from 1st to 2nd at either half throttle, under 40 mph, or under 2500 RPM, the transmission would automatically engage 2nd gear overdrive. The same thing would occur when shifting from 2nd to 3rd and 3rd to 4th (at higher mph). Under spirited driving conditions, the overdrive simply wouldn't engage – the transmission operates as a conventional 4spd manual
When the driver suddenly commands WOT, the transmission will downshift out of overdrive just like an automatic transmission
One unintentional upside of the 4+3 transmission was the increased top speed. The 4th gear overdrive added almost 40 MPH at 4,000 RPM compared to regular 4th gear
Key Model Year Changes:
Manual transmission cars receive a revised camshaft that boosts power by 5hp and 10 ft lbs. Cylinder heads also feature increased exhaust flow, contributing to the power increase
New heavy duty brake system for Z51/Z52 models. All models receive thicker brake rotors and new 2-piston calipers (replacing the old single piston units)
Front suspension now has a zero scrub radius. Most of the rear suspension is revised to reduce dynamic camber changes over rough pavement (allowing the tires to maintain better contact with the ground over bumps). Overall, the car is less shaken up over potholes and uneven pavement
New 17×9.5 aluminum wheels with Eagle tires for Z51/Z52 cars (optional on base cars)
Updated emergency brake system that now uses the rear rotors and pads (rather than a separate designated drum/brake shoe). Also, the e-brake handle is pushed back for easier entry/exit
New Nippendenso A/C compressor outperforms the old compressor by 36%. Temperatures are about 5% colder compared to 1987 models
A new body vent pressure relief system increase the air flow and performance of the air conditioning/heating throughout the interior
Final year of the Doug Nash 4spd. The following year (1989) is the first year of the ZF 6spd manual
Seller Notes:
27k original miles
Flame Red Metallic
Z51
4spd. Overdrive works great
Bone stock, all original, extremely clean
Stored in a heated garage
Digital dash fully functional, no burn out bulbs
Air filter, fuel filter, distributor cap and rotor, spark plugs/ wires, F/R pads and rotors (drilled and slotted), headlight motors. Full coolant flush, full synthetic oil change and filter, brake fluid flush, and transmission fluid change. Serpentine belt replaced
A/C blows cold
This is a turnkey car
CONTACT SELLER – Update: Seller's Craigslist ad has been deleted (sold or removed from market)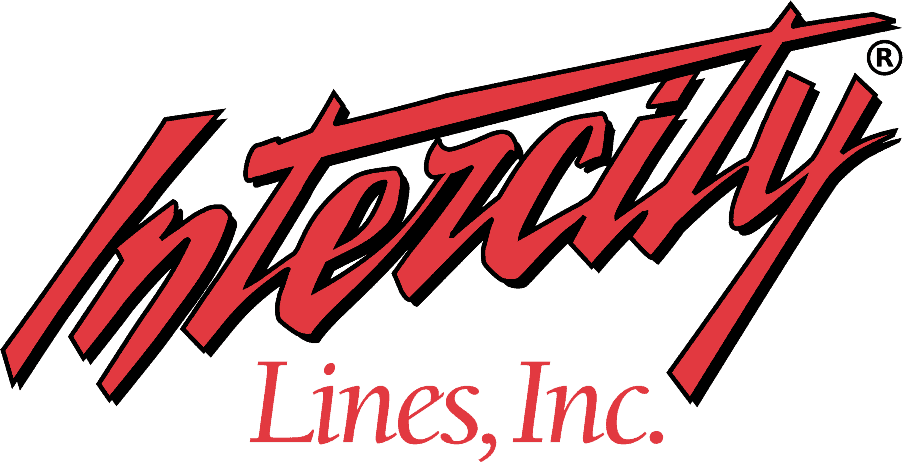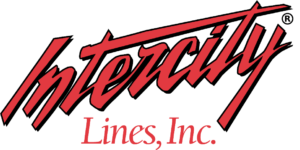 – Click for shipping quote –
NEVER MISS A CAR!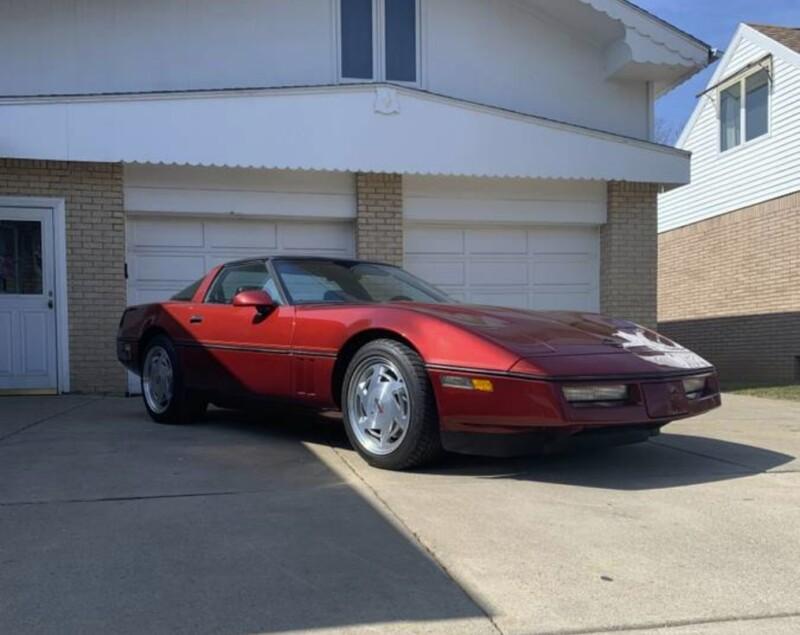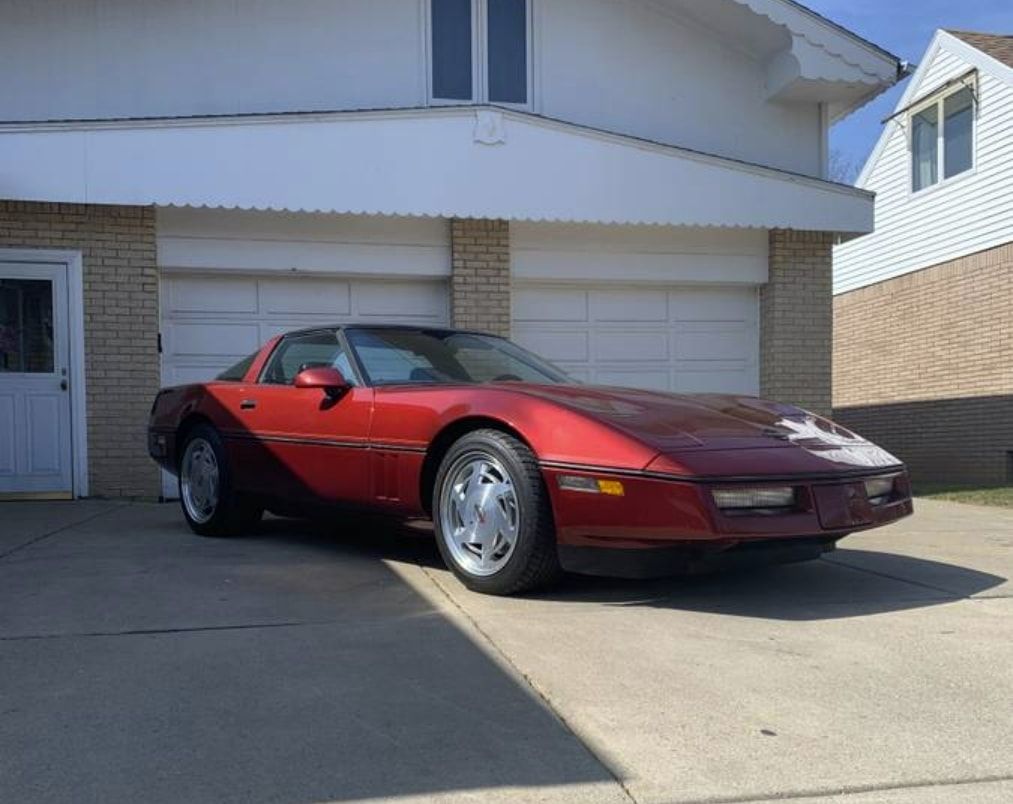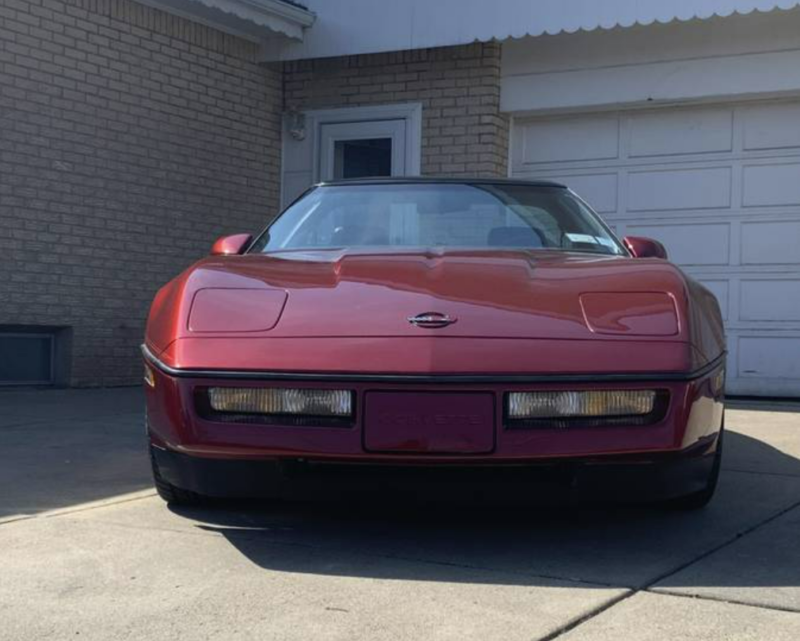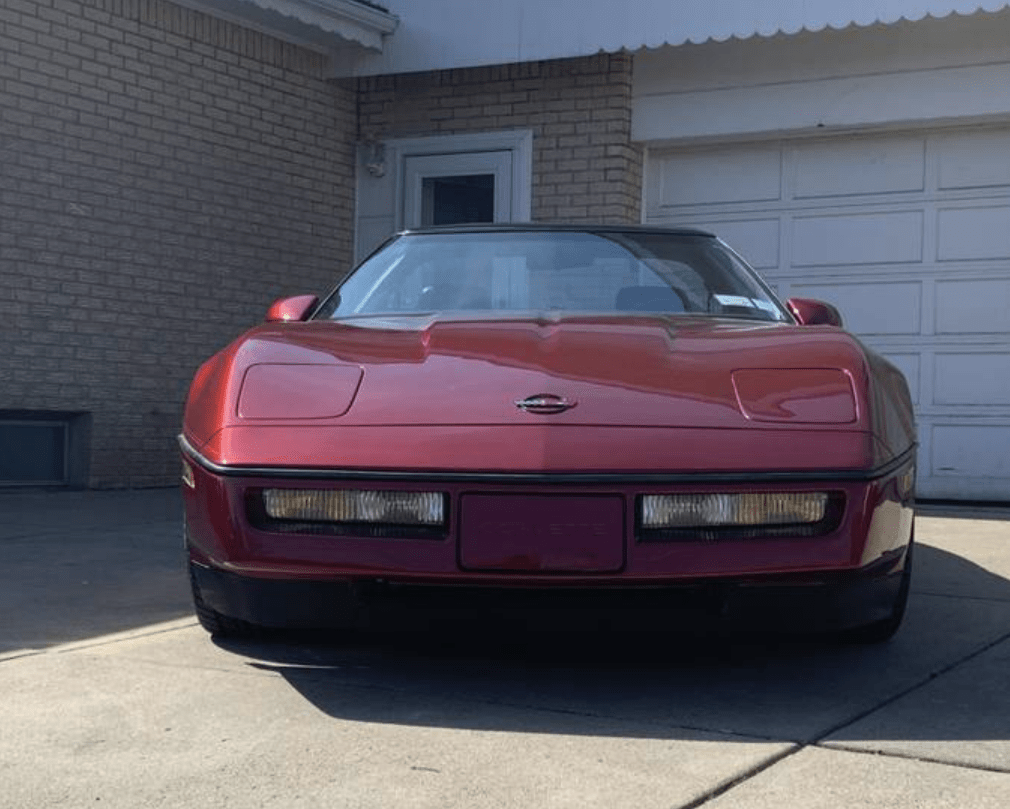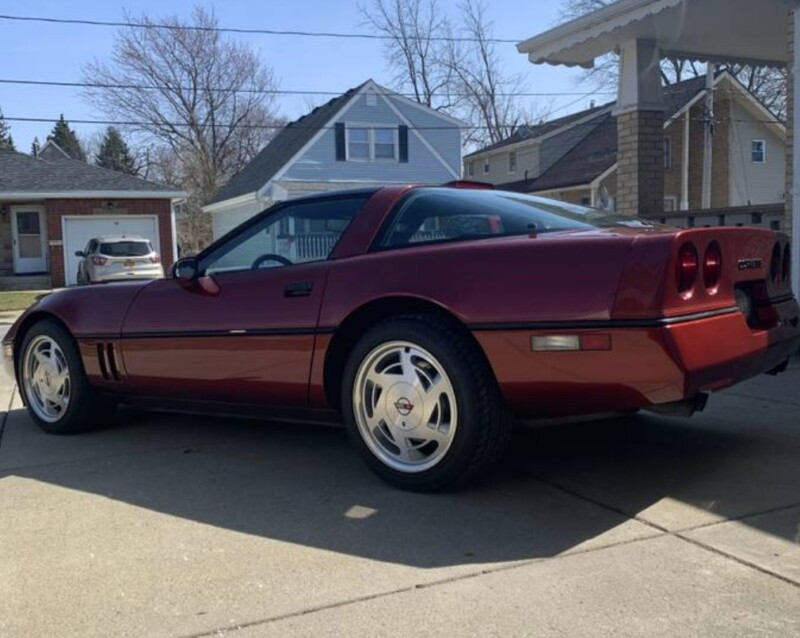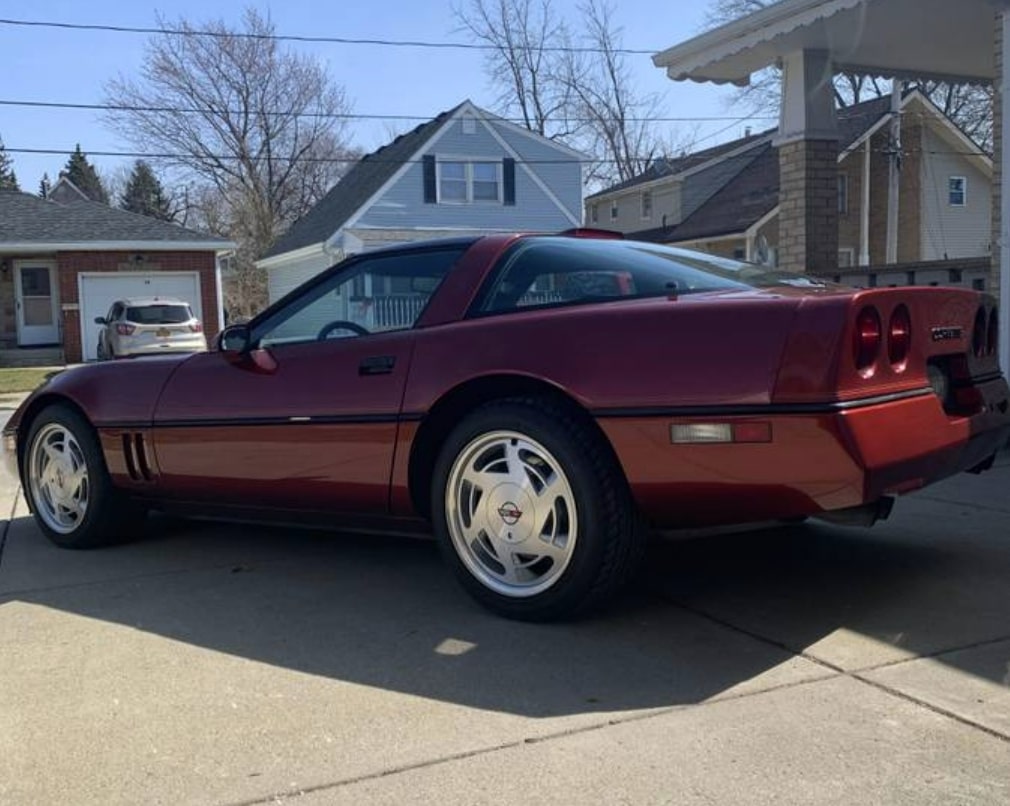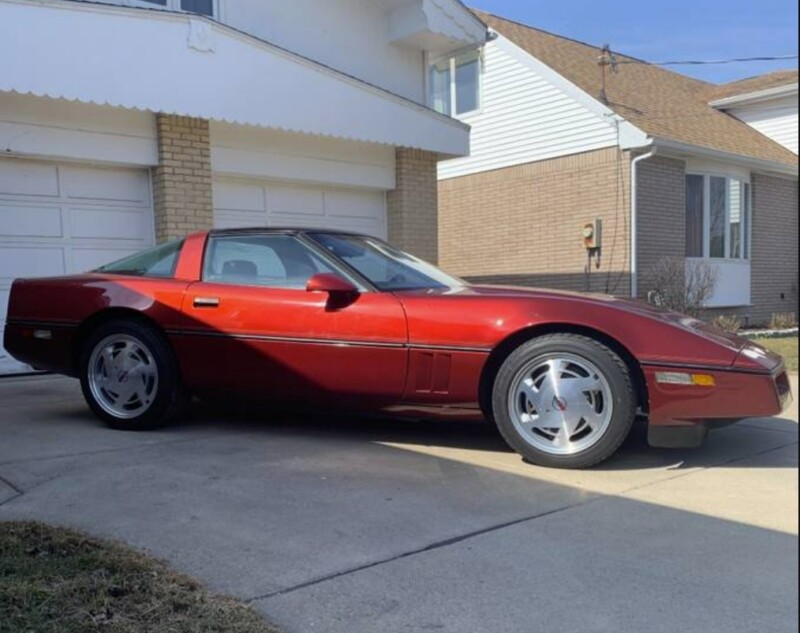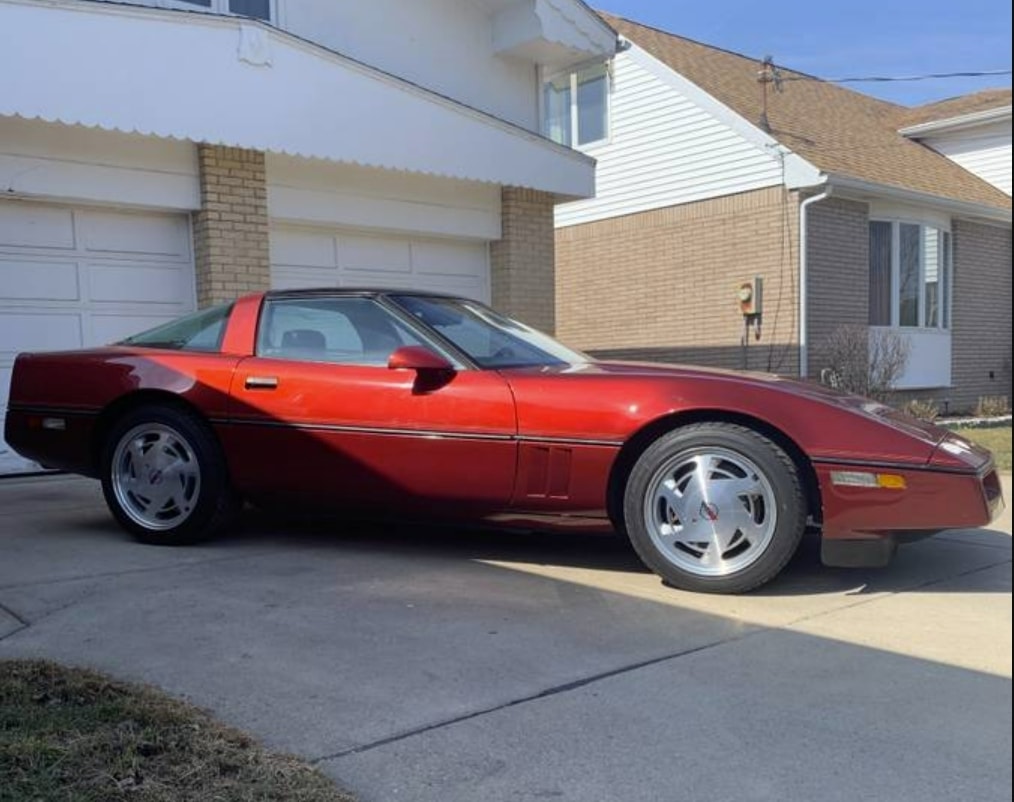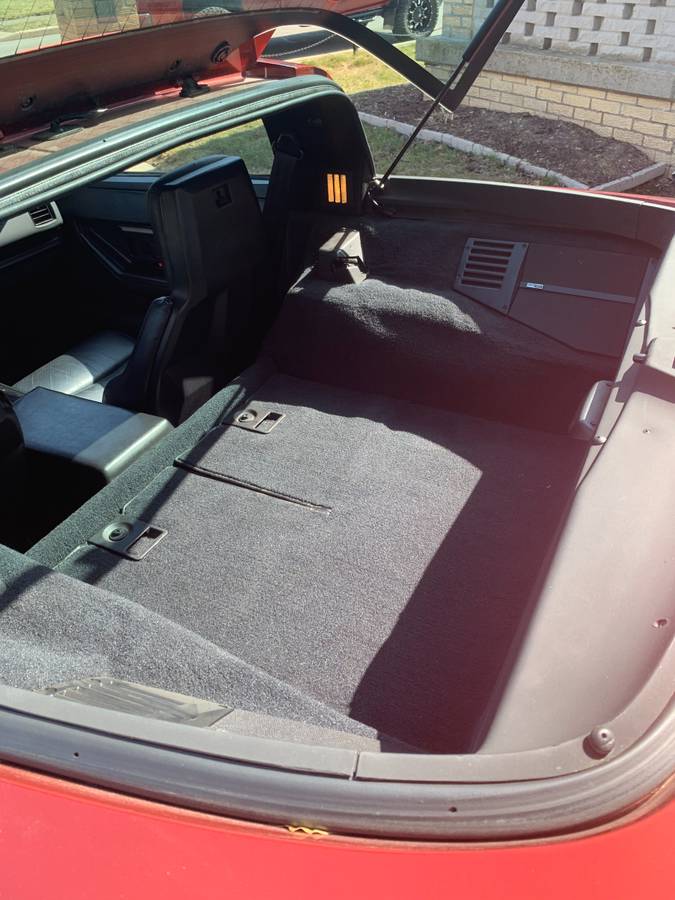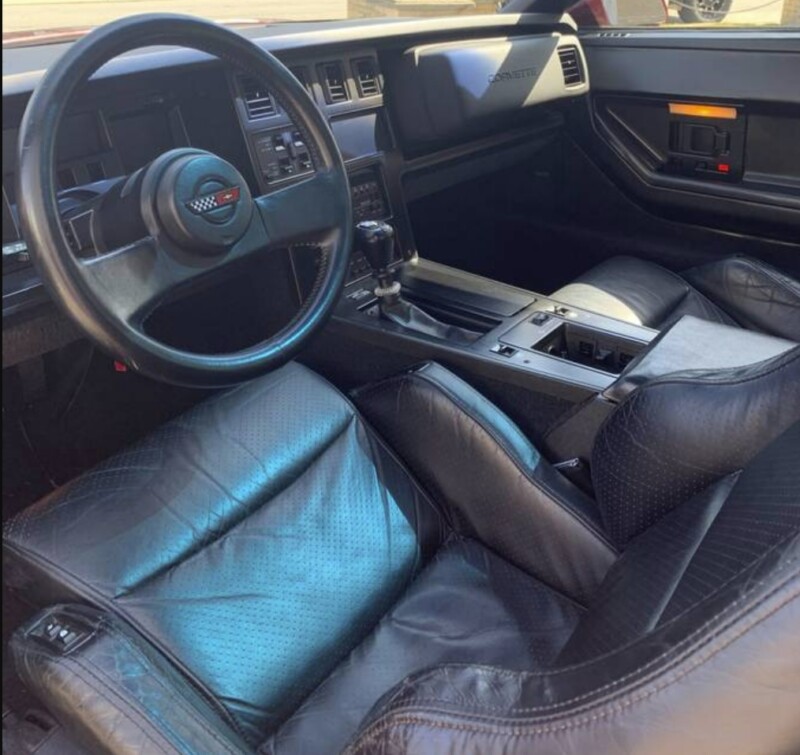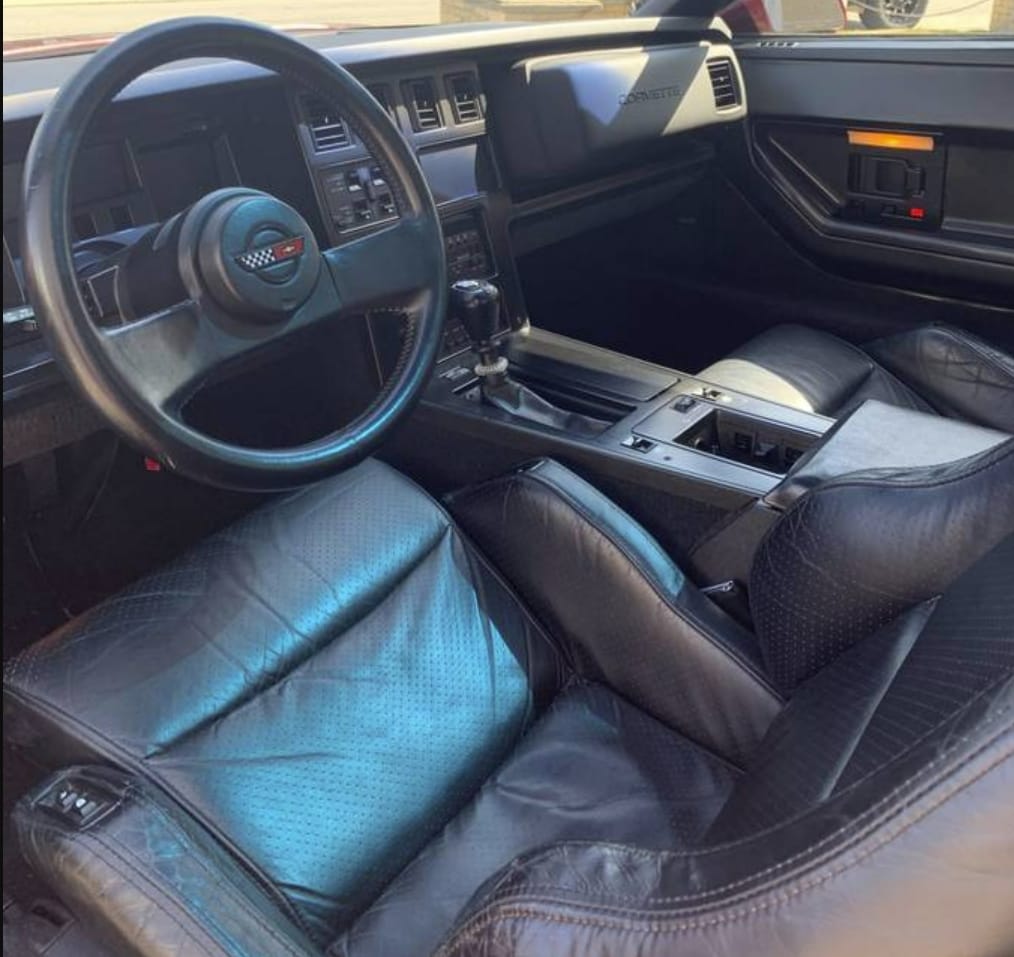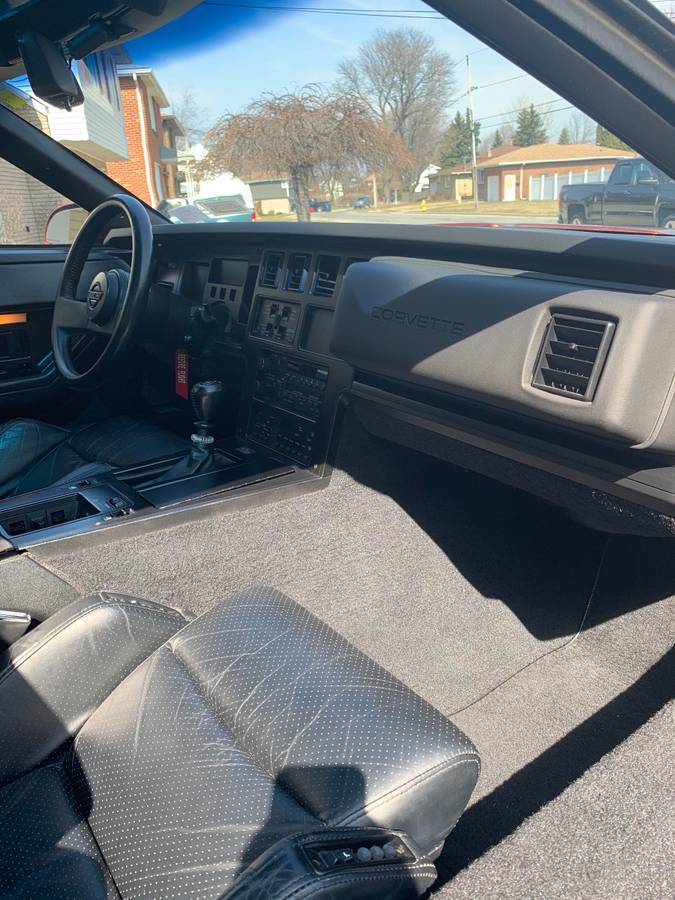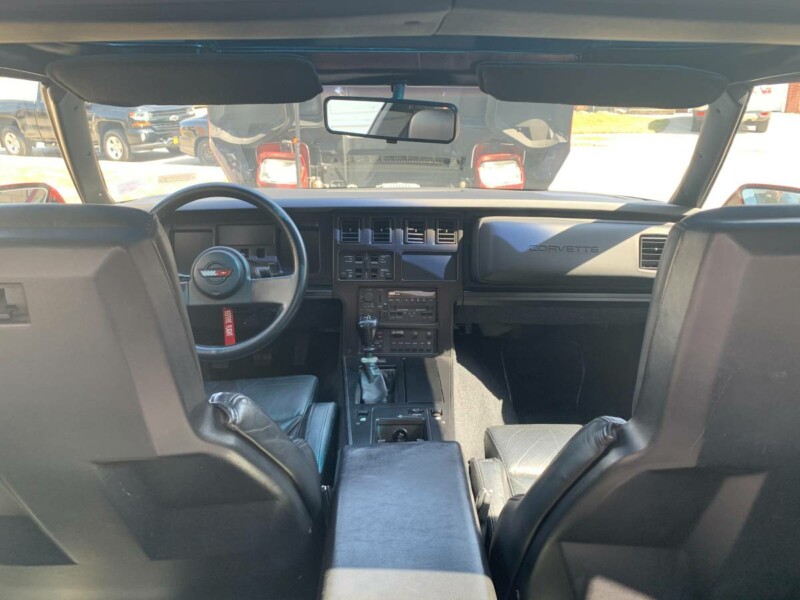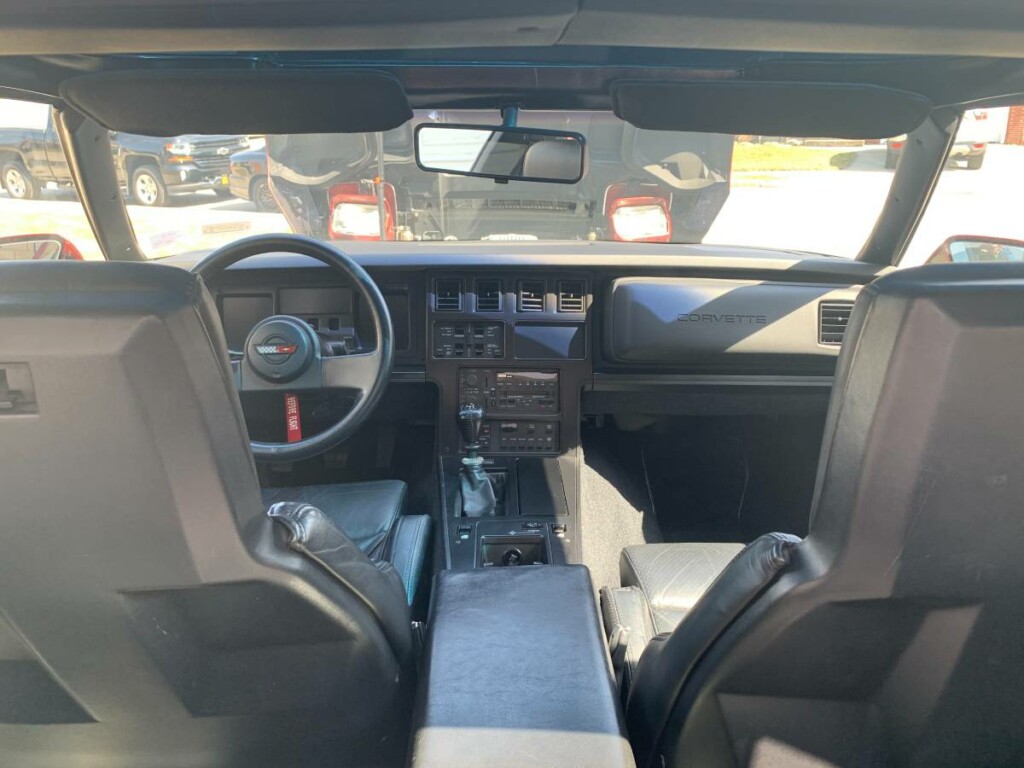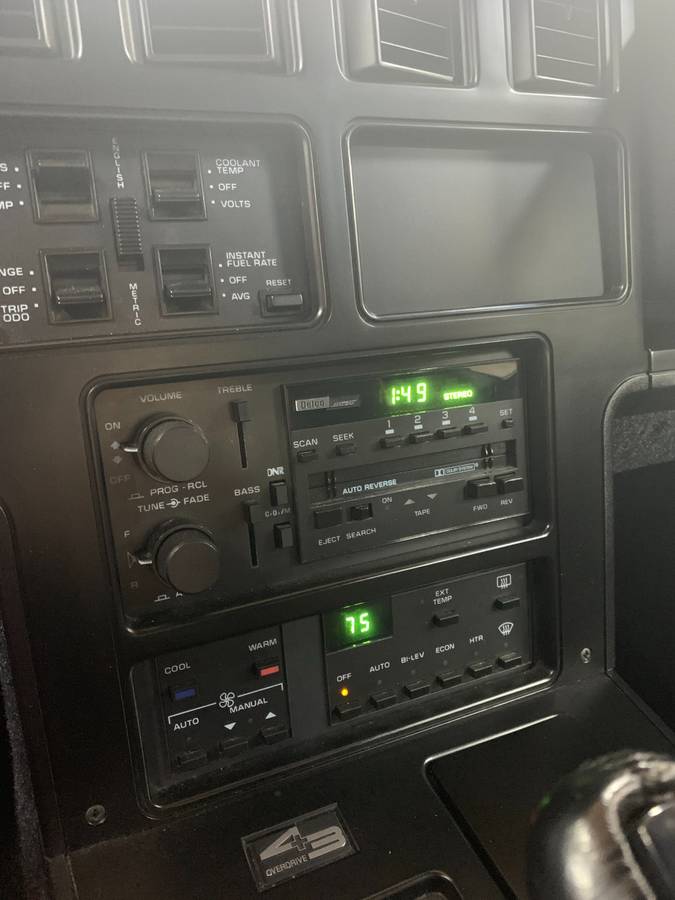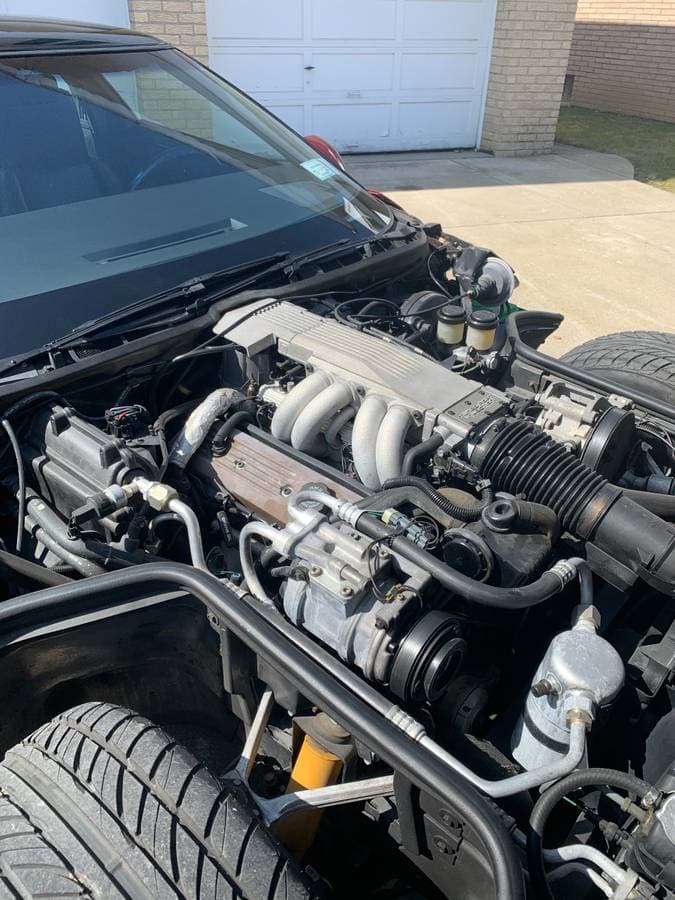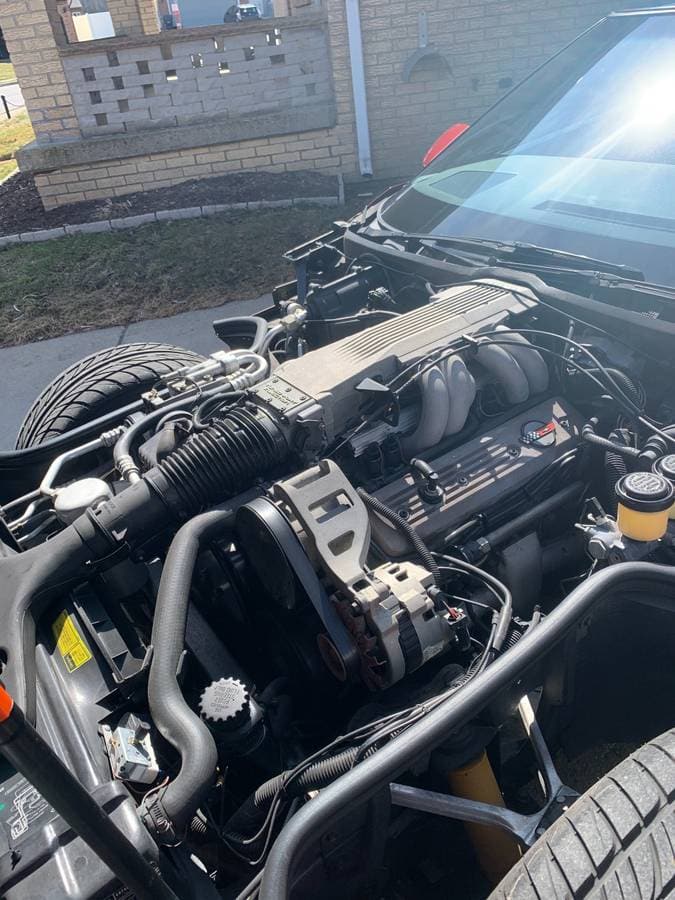 To list your own car, contact us
HERE
.
*SAE rated from factory. May not reflect current output.
*Performance numbers pulled from either the factory brochure or reputable automotive road tests.
*Base price when new does not reflect original MSRP of this particular car, nor does it reflect what the original owner paid for it.
*Advertised price at time of posting. Sellers can raise or lower prices on their original ad at any time. Click on the original ad to view current price/availability.
Mileage Disclaimer: NOC has not confirmed if the mileage stated by the seller is true and accurate. It is up to the buyer to verify these claims. Vehicle history reports, service records stating mileage, and even inspections of odometer tampering are recommended.
Share This Car With A Friend: