15,563 Original Miles
Manual Transmission
5.2L DOHC V12
450 hp @ 6800 rpm*
369 lb/ft torque @ 4500 rpm*
Capable 0-60 MPH: 7.7 seconds
Top Speed: 131 MPH
Price in 1990*: $120,000
Seller Asking*:
$279,951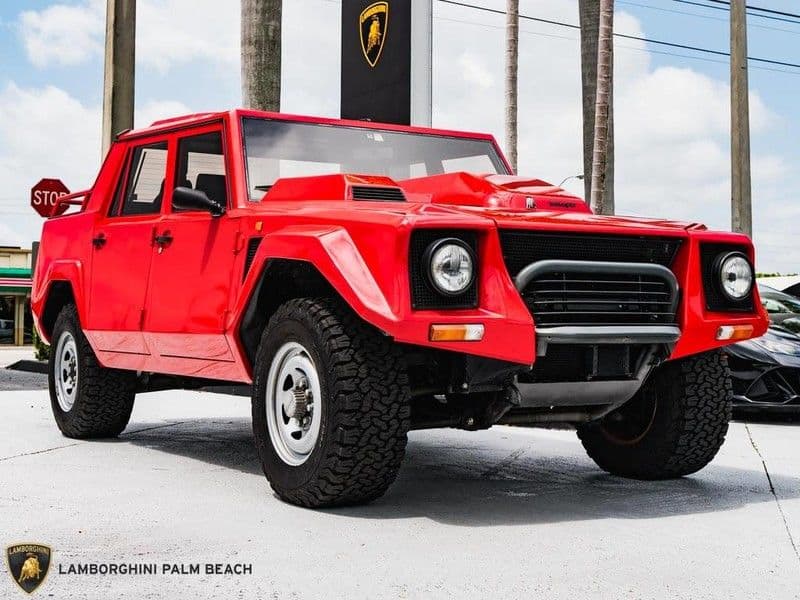 Fast Facts:
Nicknamed the "Rambo Lambo" by a journalist, this hand built luxury off-roader cost the equivalent of $235,000 in 2020 money
The LM002 is powered by the same 7k RPM quad cam V12 found in Lamborghini's Countach LP5000 Quattrovalvole. Only a few modifications were made to this engine for the LM002, most notably the intake system. Air is sucked in from a large vented bulge in the hood, where it travels through a pair of massive air cleaner jugs. The heavy duty jugs are intended to filter out the desert sand and other outdoor debris accumulated during off-roading
The engine actually made more power in the LM002 than in the Countach. Emissions requirements for light trucks were less strict than they were for cars, allowing the emissions equipment in the LM002 to be less restrictive
The sole transmission was a ZF "dog-leg" 5spd (ZF S5-24/3). This is paired with a 2-speed transfer case which permitted 4WD operation in low and high ranges, with the ability to switch to conventional rear wheel drive
The LM002, which can climb a 120% gradient, features an LSD on each axle. The front uses a 25% locking diff (with manual locking hubs), and the rear utilizes a 75% locking diff. Final drive ratio is 4.125:1
While the steel 8-lug 17″ wheels seem small, they are 11″ wide and are wrapped in highly expensive 345/60 VR 17 Pirelli Scorpion run-flat tires. This tire size has never been found on an American market car before, despite being DOT rated
The LM002 employs a tubular chassis with a body composed of aluminum and fiberglass. Despite the lightweight materials, it weighs 6,780 lbs – or 2,472 lbs heavier than a Range Rover of the same year
The Countach's V12 wasn't the only engine option available on the LM002. Lamborghini's L804 type 7.2L marine V12, found in Class 1 offshore powerboats, could be fitted from the factory. Very few buyers (if any) opted for this engine
The front brakes consist of vented rotors borrowed from the Countach, but are clamped by two brake calipers rather than one. The rear uses 12″x3″ drums, making it one of the largest drum brakes ever fitted to the rear of a car. Braking from 70 to 0 MPH happens in just 200ft, which was superior to many road cars carrying only 1/3 of the weight
The rear of the LM002 includes an open-air observation deck out back that can seat 2-4 passengers
U.S models came standard with a 45 gallon fuel tank, but a 77 gallon could be fitted by the factory
Key Model Year Changes:
Only 301 units were sold, produced from 1987-1993
Final year of the carbureted model (which uses 6 side-draft Weber 44 DCNF twin-choke carburetors). The following year (1991) switched to the Bosch KE Jetronic fuel injection sourced from the Diablo's V12
The carbureted models could be identified by the enormous center hood bulge required to house the massive air cleaner assembly for the 6 Weber carburetors. The fuel injected models featured a much smaller, rounded hood bulge (the FI system didn't require so much room). This increased visibility was well
1993 was the first year of the LM Americana edition, with redesigned interior, aluminum MSW/OZ wheels and chrome bumpers (front and rear). Only 60 units were sold
Seller Notes:
15k original miles
Diablo Red over black
Recent addition. Call dealer for more details
Location: West Palm Beach, Florida – (more photos below)
CONTACT SELLER – Update: Dealer's ad has been deleted (sold or removed from market)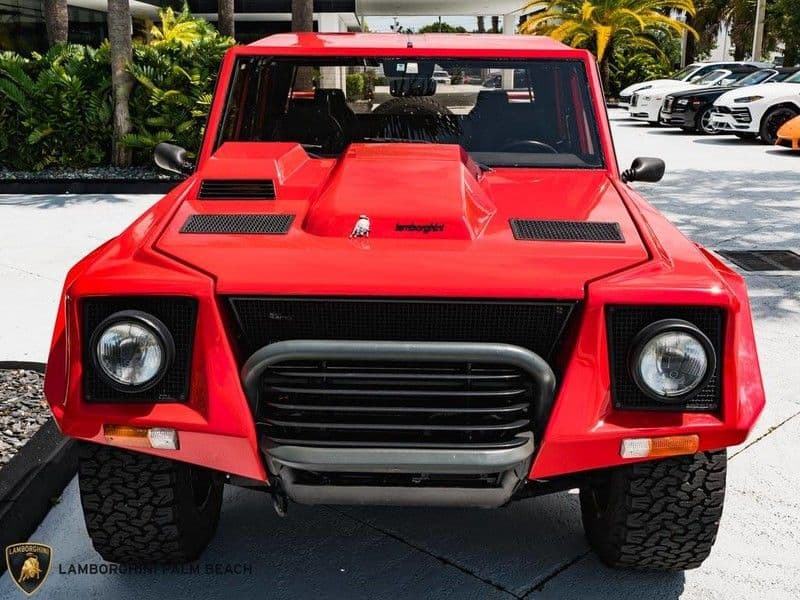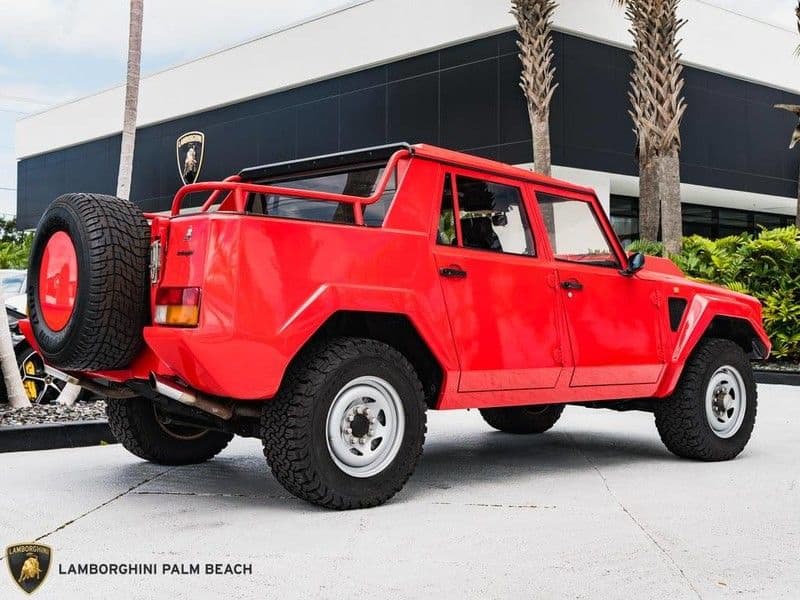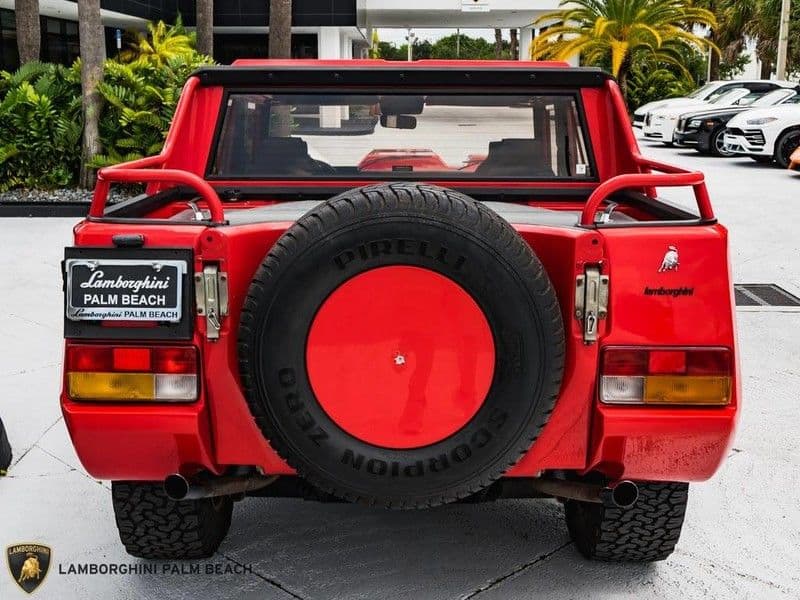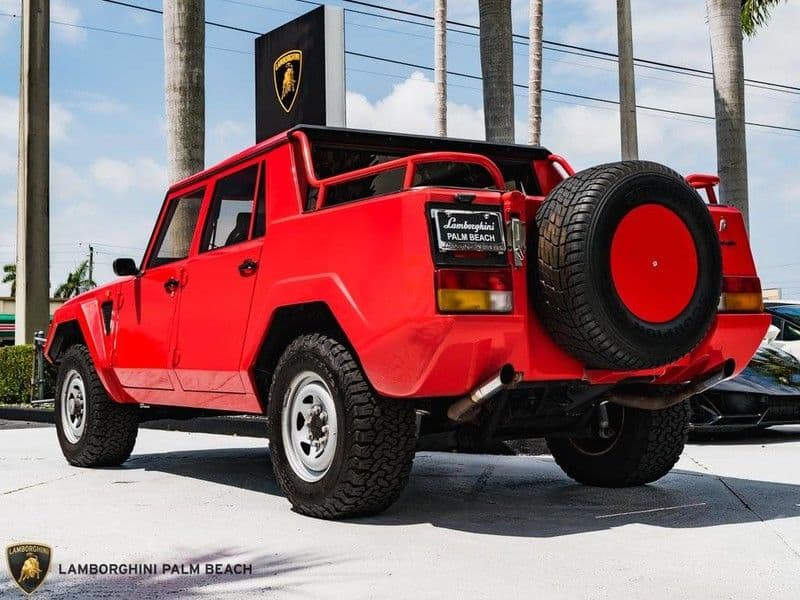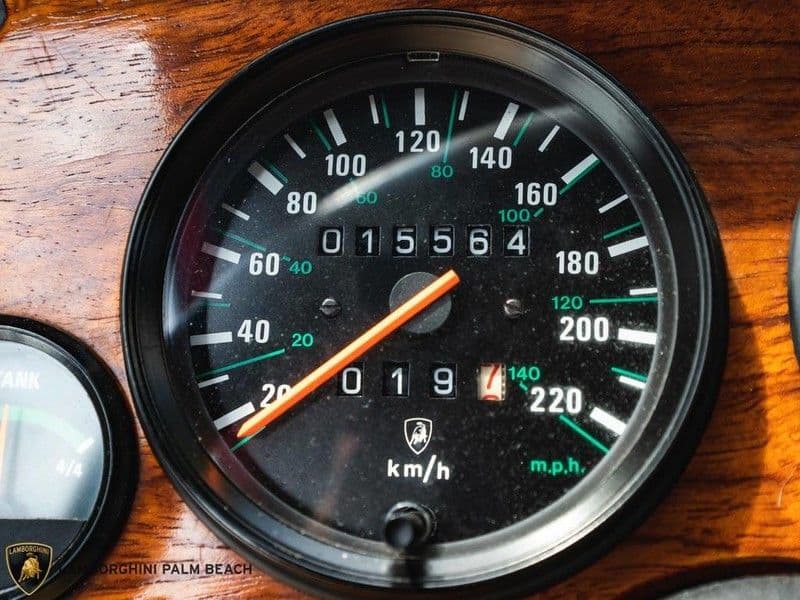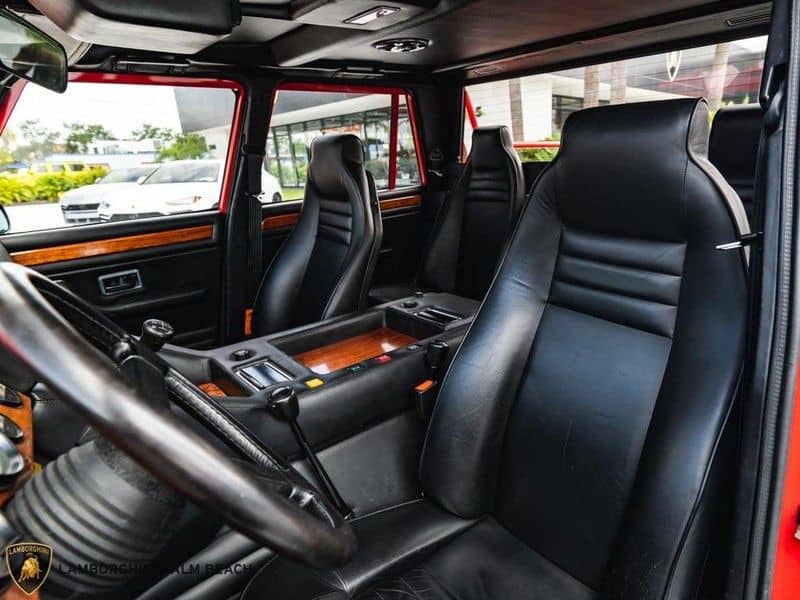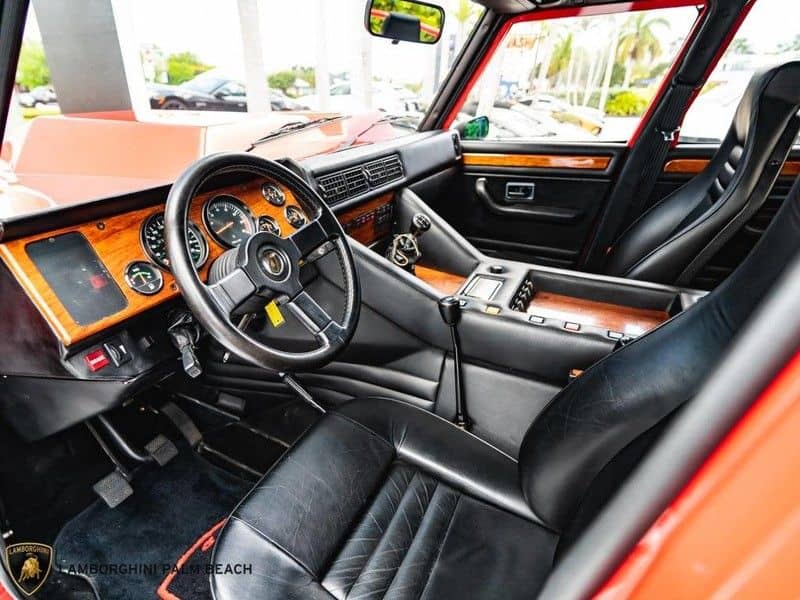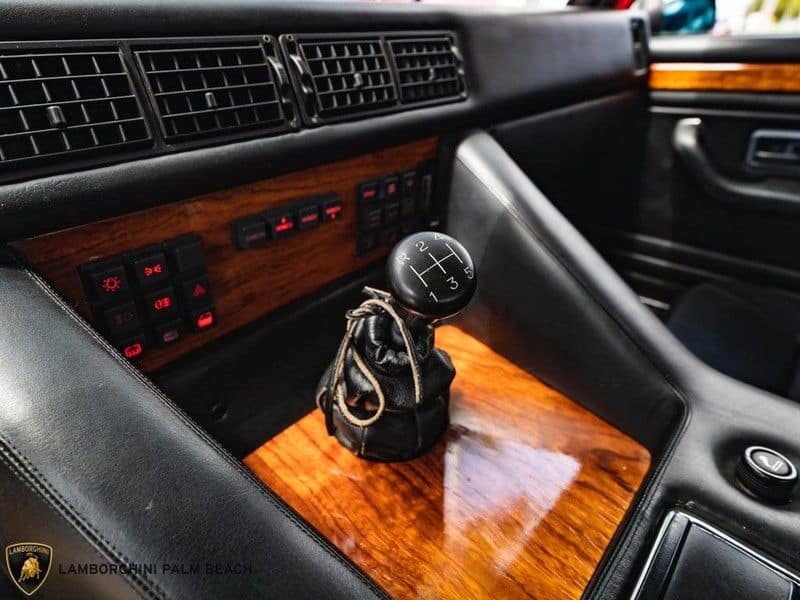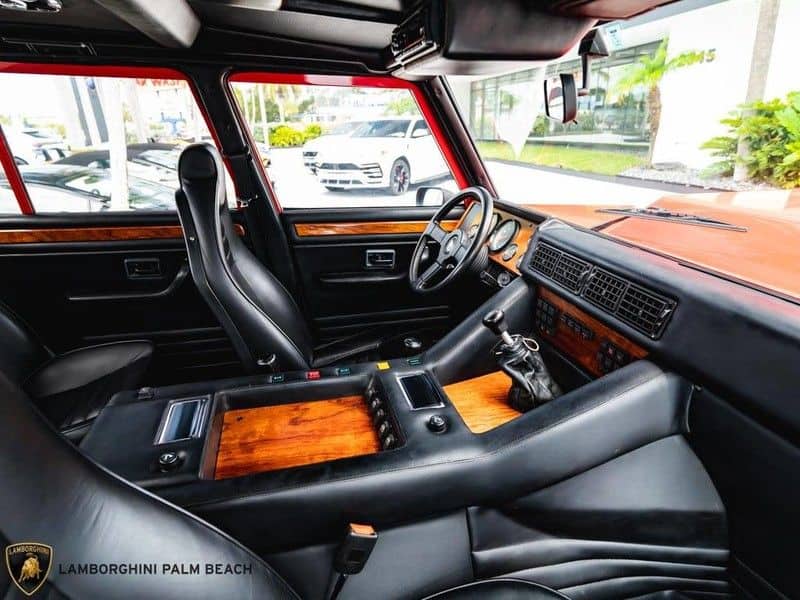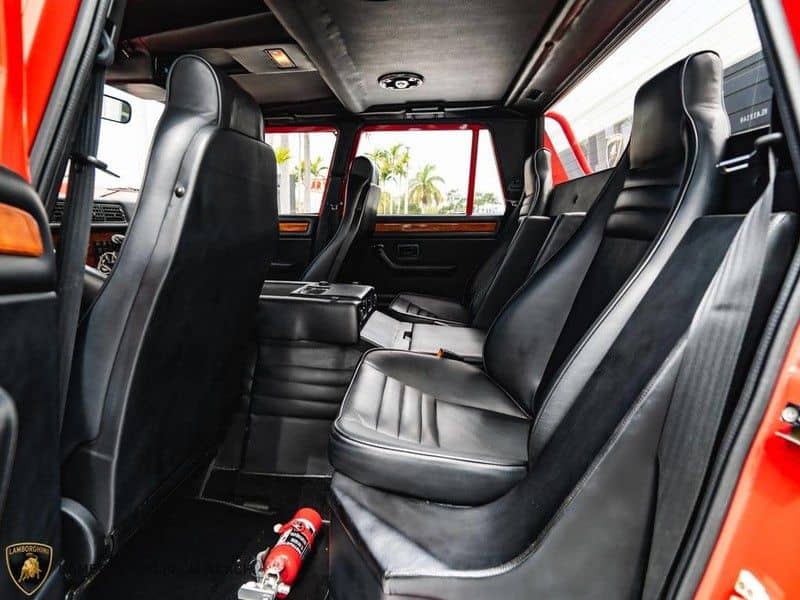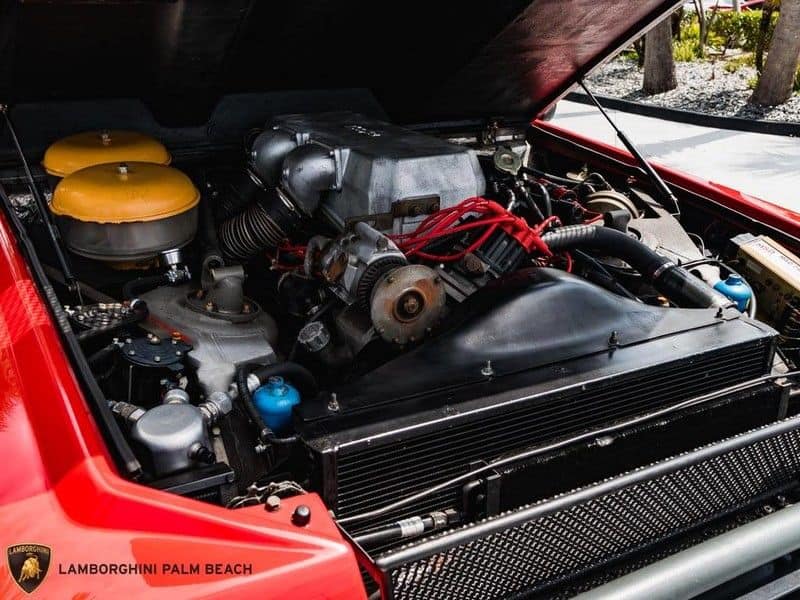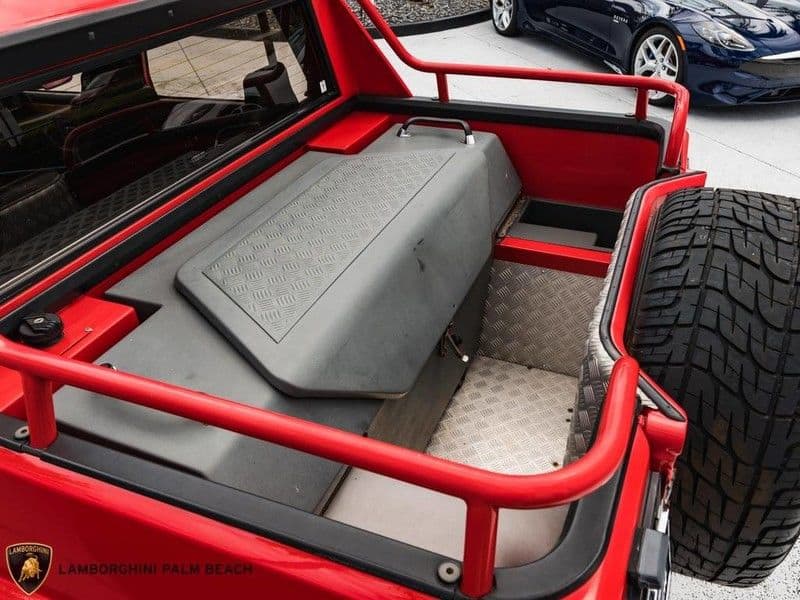 For more photos, please see seller's ad HERE.
To list your own car, contact us HERE.

*SAE rated from factory. May not reflect current output
*Performance numbers pulled from reputable automotive road tests
*Base price when new does not reflect original MSRP of this particular car, nor does it reflect what the original owner paid for it
*Advertised price at time of posting. Sellers can raise or lower prices on their original ad at any time. Click on the original ad to view current price/availability
Mileage Disclaimer: NOC has not confirmed if the mileage stated by the seller is true and accurate. It is up to the buyer to verify these claims. Vehicle history reports, service records stating mileage, and even inspections of odometer tampering are recommended.

Share This Car With A Friend:
– COMMENTS –