71,825 Original Miles
Manual Transmission
3.6L Inline 6
311 hp @ 6900 RPM*
265 lb/ft torque @ 4750 RPM*
Capable 0-60 MPH: 6.3 seconds
Top Speed: 155 mph
*Base Price in 1993: $61,105
*Seller Asking:
$49,000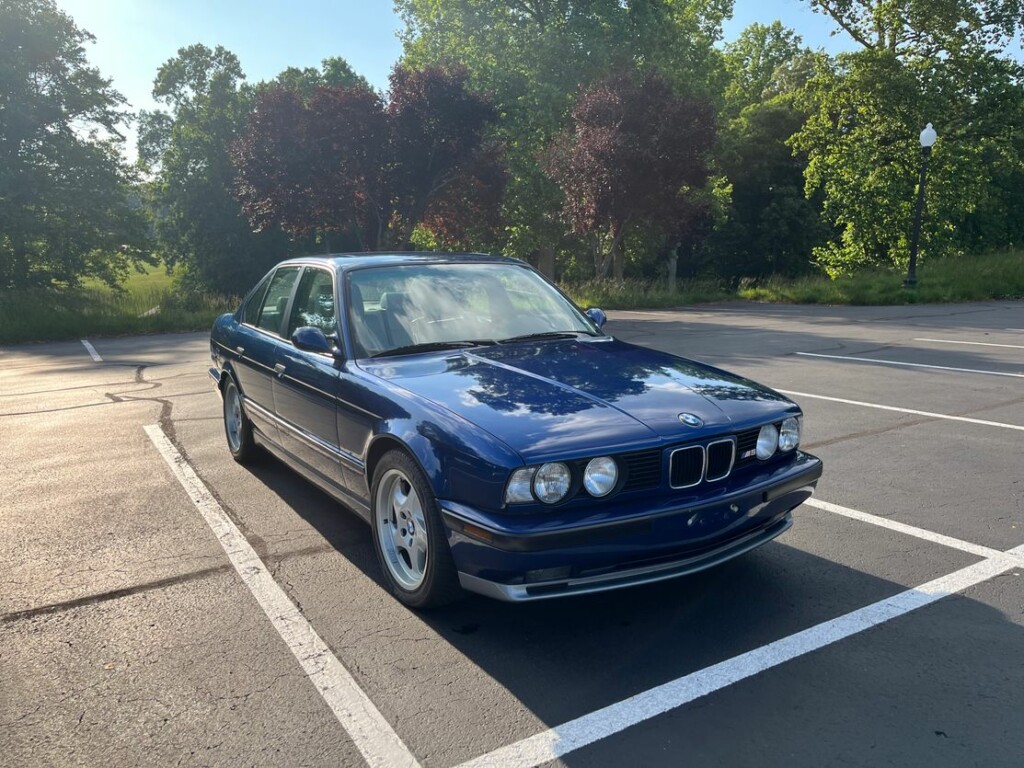 Fast Facts:
Both the U.S and Euro E34 M5 shared the same S38B36 engine until 1992. This twin cam 3.6L engine is a midly stroked version of the 3.5L motorsports derived M88 found in BMW's iconic M1 (and shared with the M6, and previous M5). The crankshaft is forged steel, and breathing occurs through 6 ITBs and an intake manifold with 2 stage intake resonance control (which essentially creates a "supercharging" effect). Equal length stainless steel headers, Bosch engine management, 50/50 weight distribution, and a limited slip cap off the list of factory performance mods
The E34's engine features a redline of 7200 RPM, 400 more than the previous M5 (E28). The E34 also has a Cd of .30, making it nearly 50% more aerodynamic than the E28. It has a much stiffer chassis compared to the E28, and nearly 60 more horsepower. However, all of this came at a major weight penalty: the E34 M5 weighs over 700lbs more than the E28 M5
The E34 M5 was the last hand built M series car (assembled at BMW M GmbH in Garching, outside Munich) and the last M5 to feature a race inspired inline six cylinder engine. This contributed to a steep price tag: the M5 cost 40% more than the next highest 5 series trim (the 535i, which cost $42K). In comparison, modern M5's cost roughly 25% more than the next highest 5 series trim
While the E34 was the first 5 series to receive stability control (ASC) and traction control (ASC+T), both were excluded from the M5. Incorporating traction control with the M5's individual throttle bodies was beyond the capability of the Bosch Motronic engine management system. In addition, ASC wasn't yet designed to work with the M5's 25% locking LSD
The lightweight forged aluminum wheels are a black, 5 spoke design hidden from view underneath a cast magnesium turbine wheel cover. Developed in a wind tunnel, the cover's radial fins act as a fan, cooling the brakes at speed
The entire rear suspension is inclined 13 degrees to prevent rear end squat during heavy acceleration. The entire rear suspension design is unique to BMW
Key Model Year Changes:
First year of the E34 M5 in the U.S, which ran until 1993
There are 3 stages of changes that occurred during U.S M5 production. The 1st changes occurred Sep '90 (for 1991 MY cars), July '91 (1992 MY cars), and Sep '92 (1993 MY cars). While sold as 1991 models, U.S M5's built before Sep '90 were built to 1990 specifications
1992 MY saw the introduction of the M System II wheels (nicknamed "Throwing Stars"). These also provided brake cooling, thanks to large openings and directional "guides"
1992 U.S models receive a taller 3.73:1 to help meet emissions requirements (replacing the 3.91:1 used on '91 and older models)
In 1992, Euro models received a new 3.8L with 335hp. Euro models also received the 420G 6spd in 1994 with a reduced final drive of 3.23:1
1992 (U.S) models also receive a lighter clutch w/ a lighter diaphragm spring (due to customer complaints of a heavy clutch), as well as the Servotronic "M" steering from the Euro M5 (variable power steering based on road speed)
With no more M5 for the U.S until the E39, BMW released a U.S only 540i M Sport to satisfy customers, which included many parts from the Euro M5. Only 205 were built, 139 with a 6spd
Seller Notes:
Very low production Avus Blue over White interior
Garaged since new
Factory Shadowline Package, S779 Carbon Line, leather wrapped steering wheel
All documentation
All OEM parts
Excellent mechanical condition
All electronics work, including the original radio
Have owned 8 e34s, including 3 other e34 M5s, and this is by far the nicest
Contact seller through Autotrader link below
Location: Potomac, Maryland – (more photos below)

Disclaimer: New Old Cars LLC is not affiliated with or endorsed by the seller or Craigslist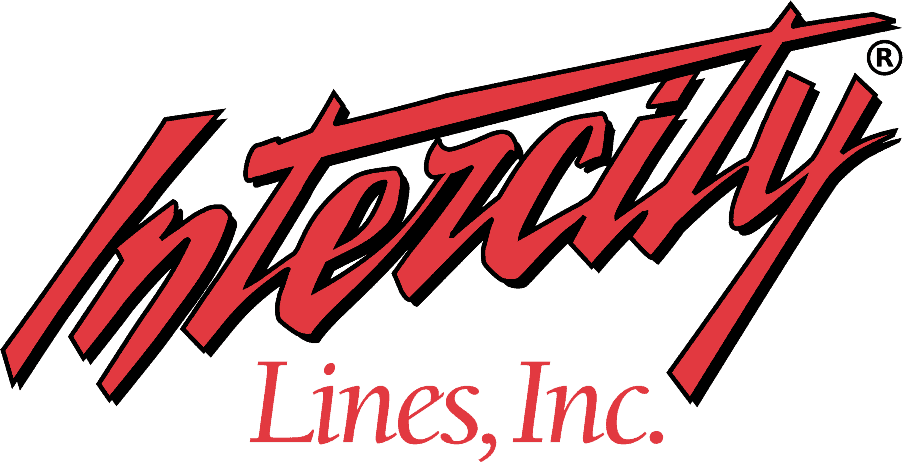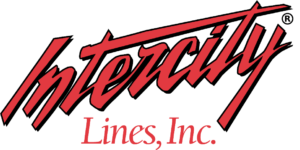 – Click for shipping quote –
NEVER MISS A CAR!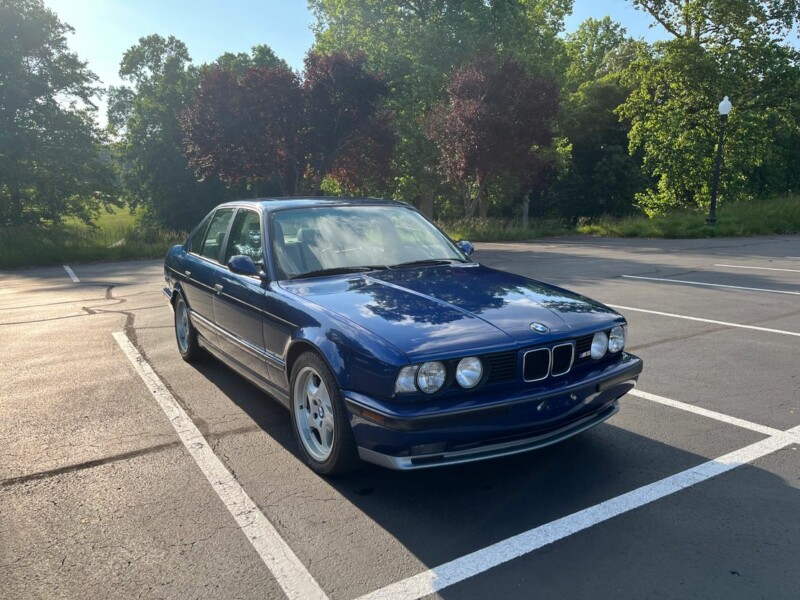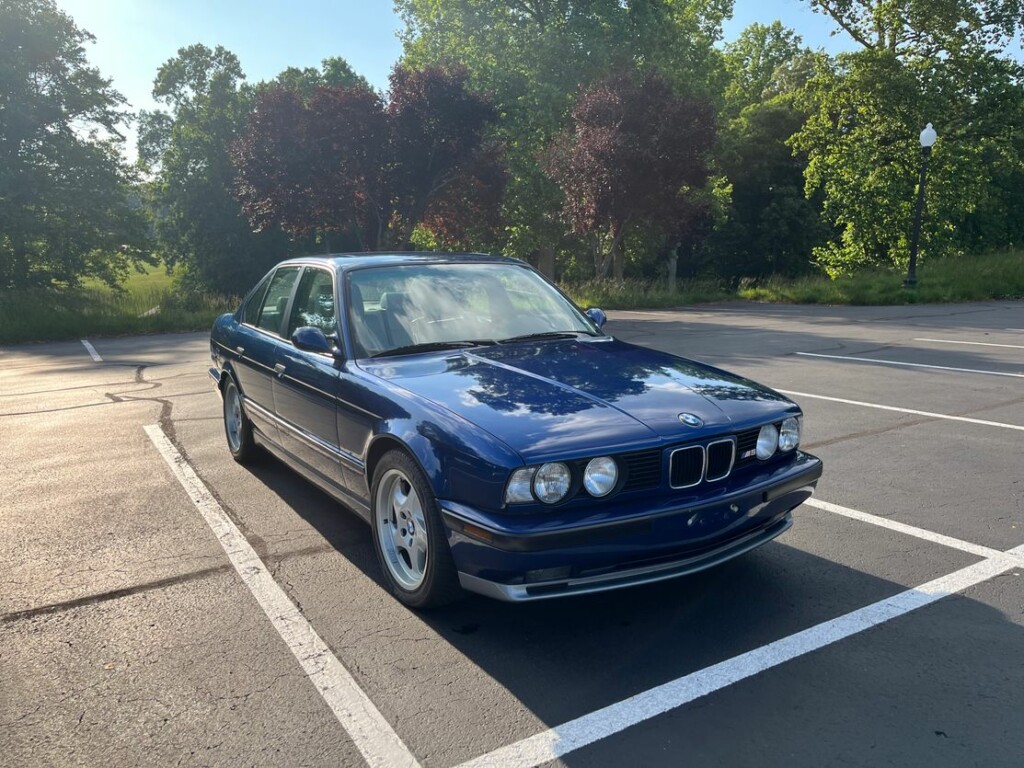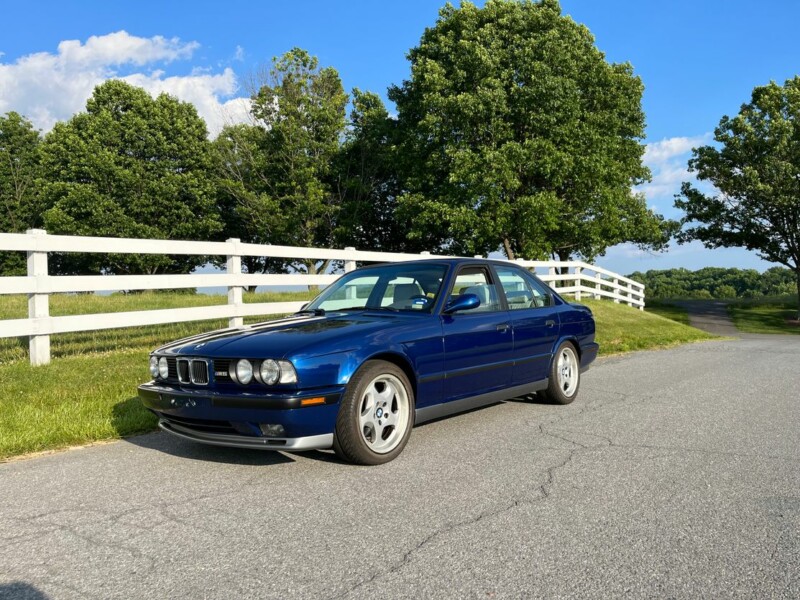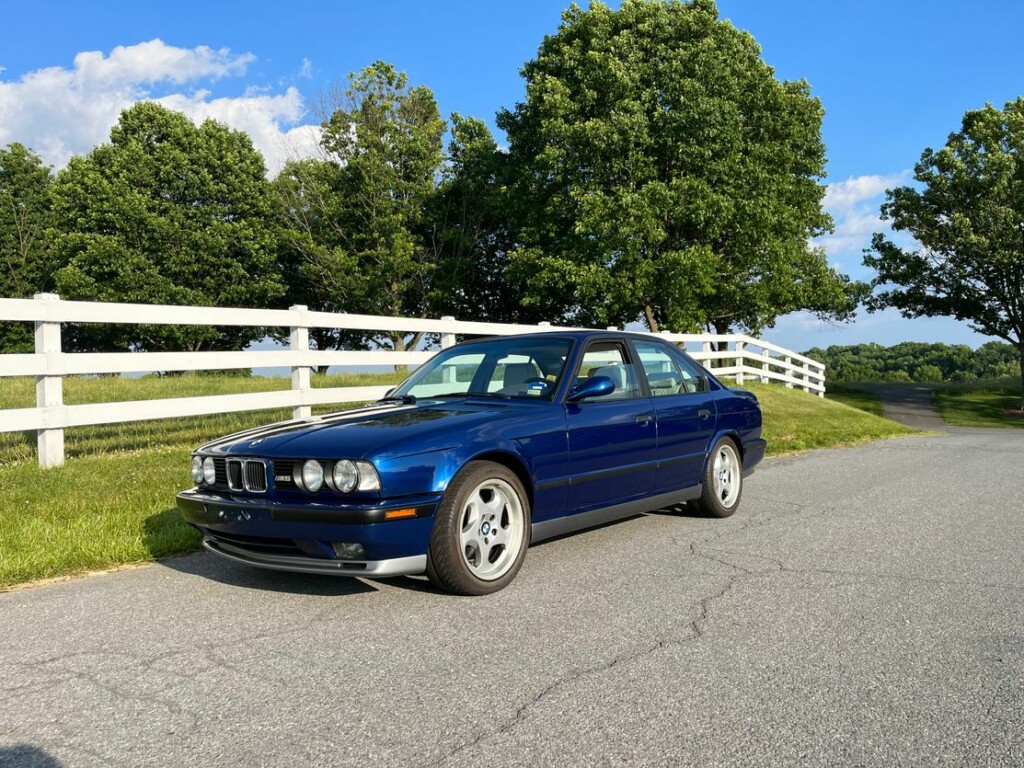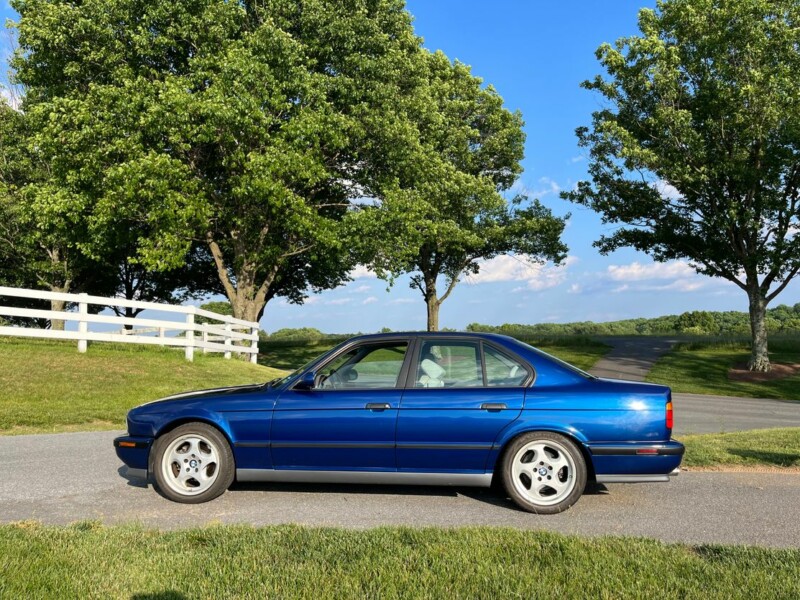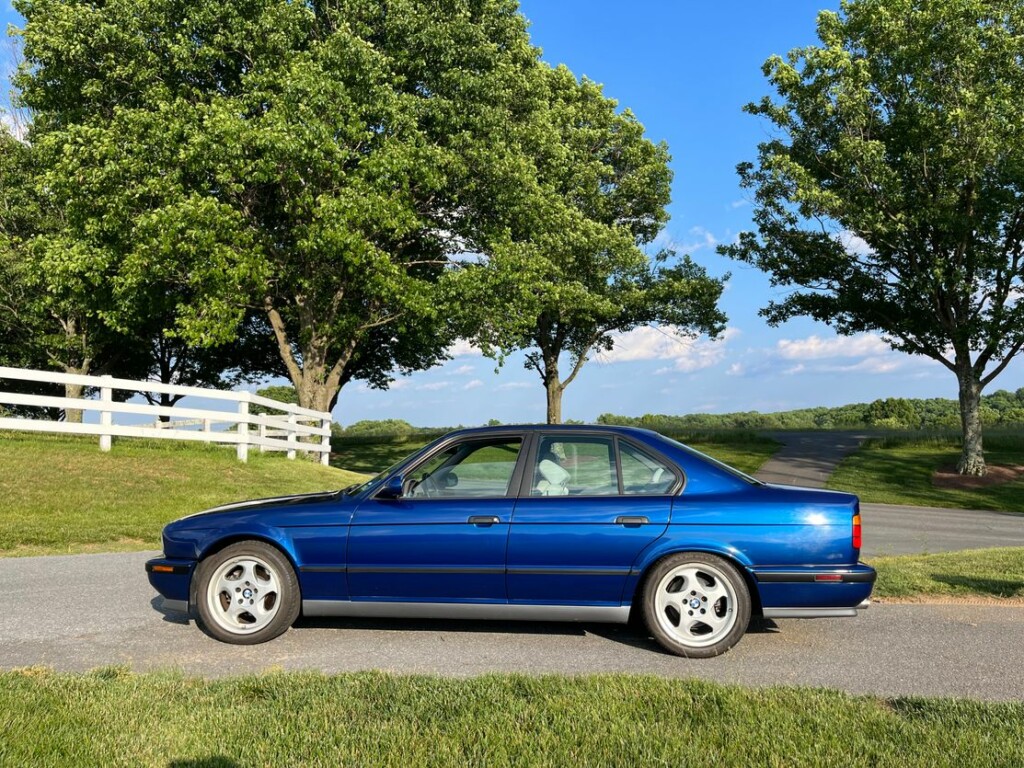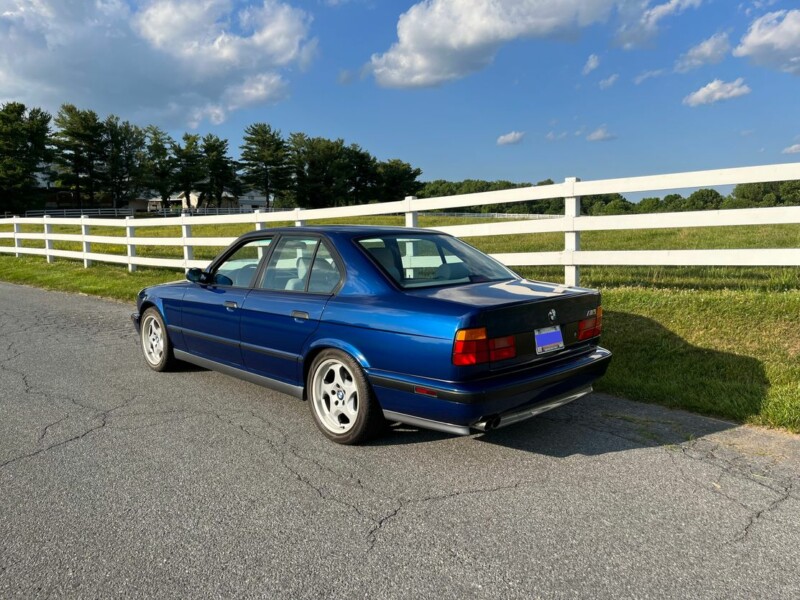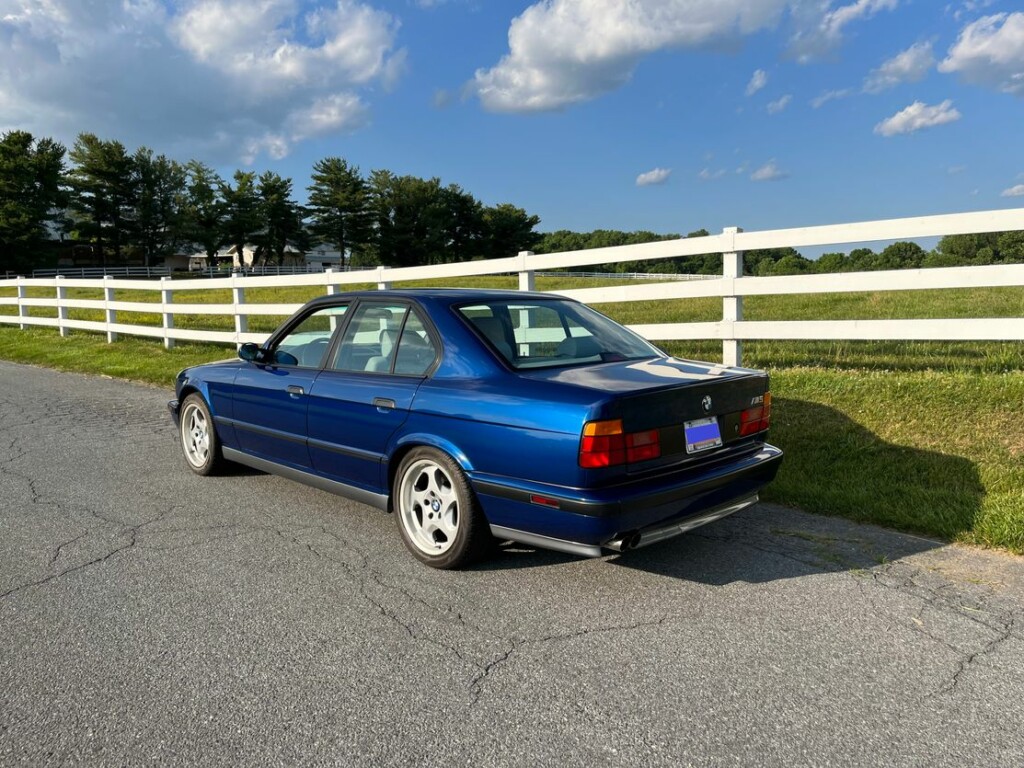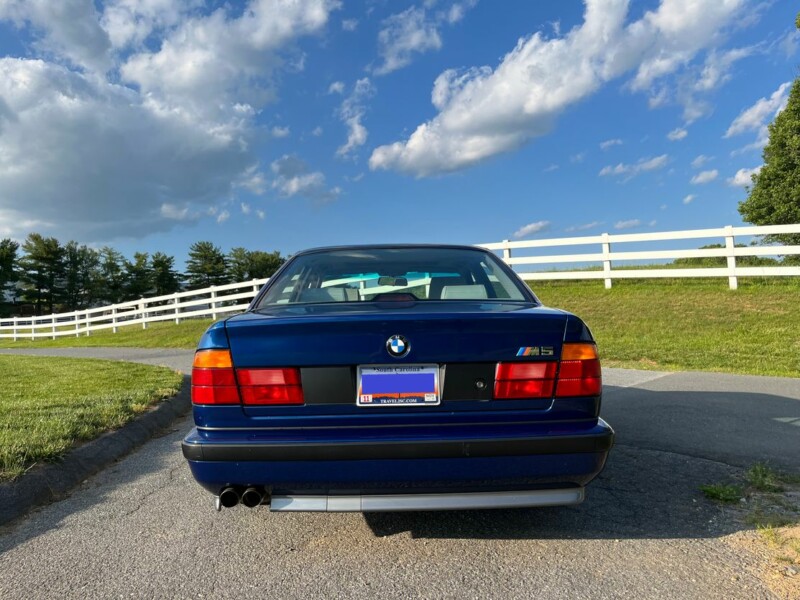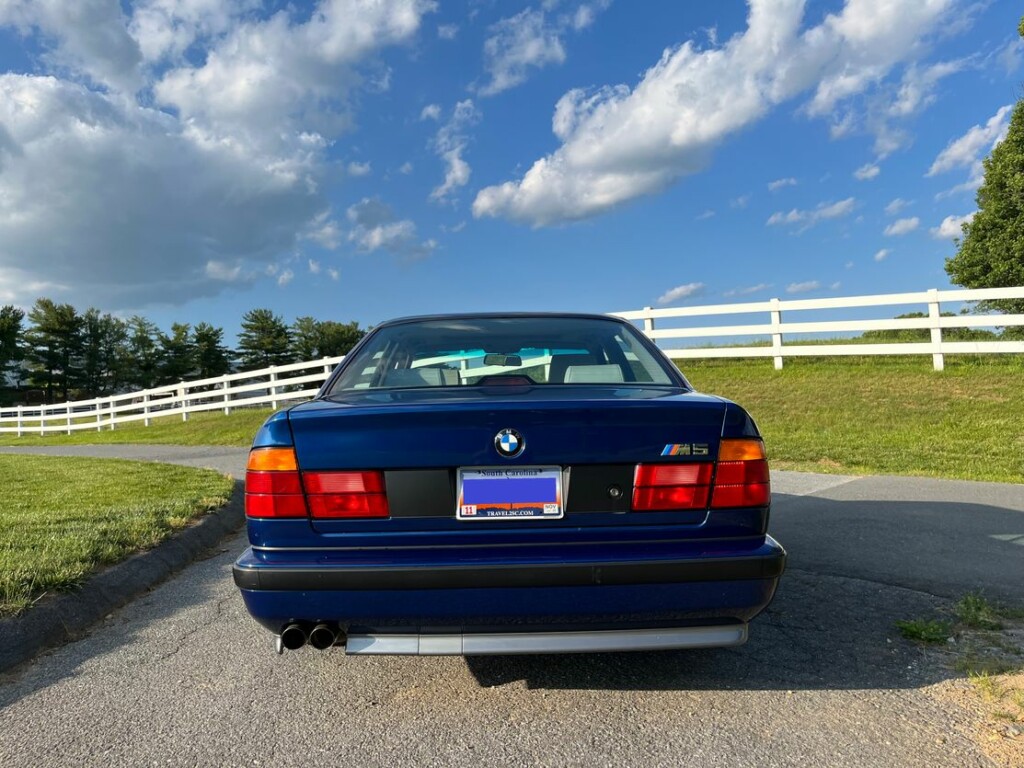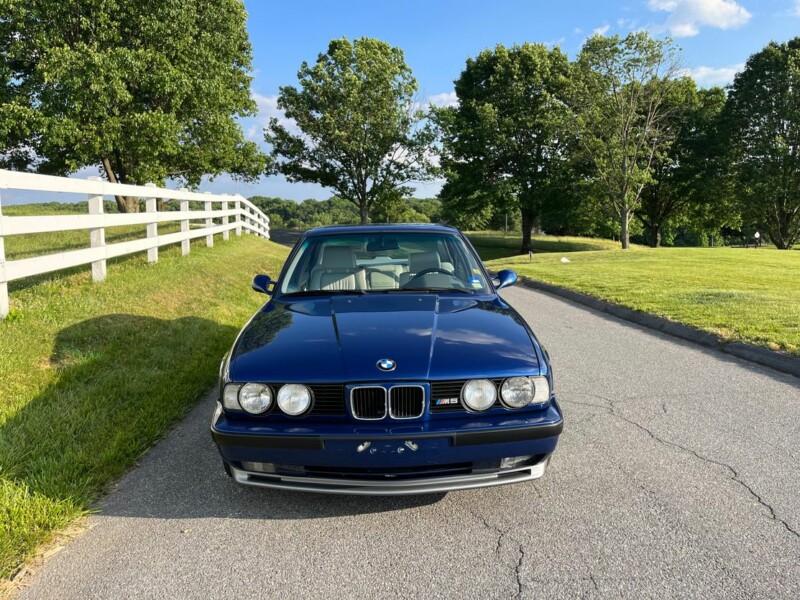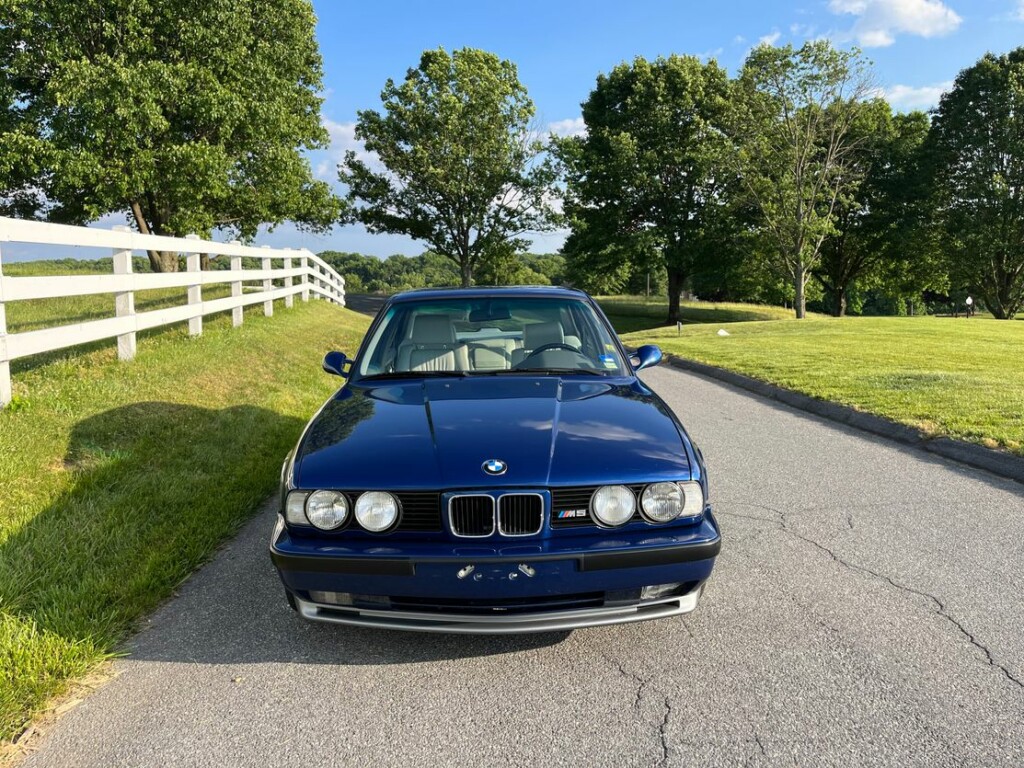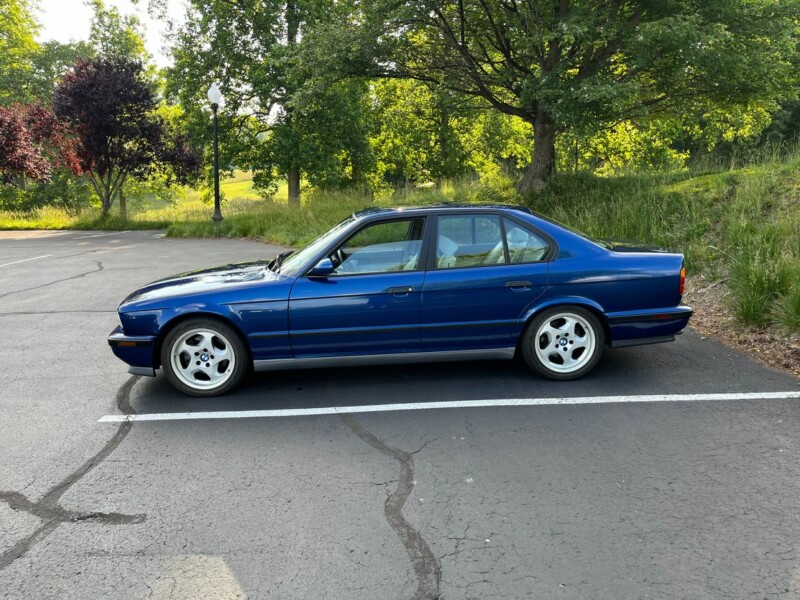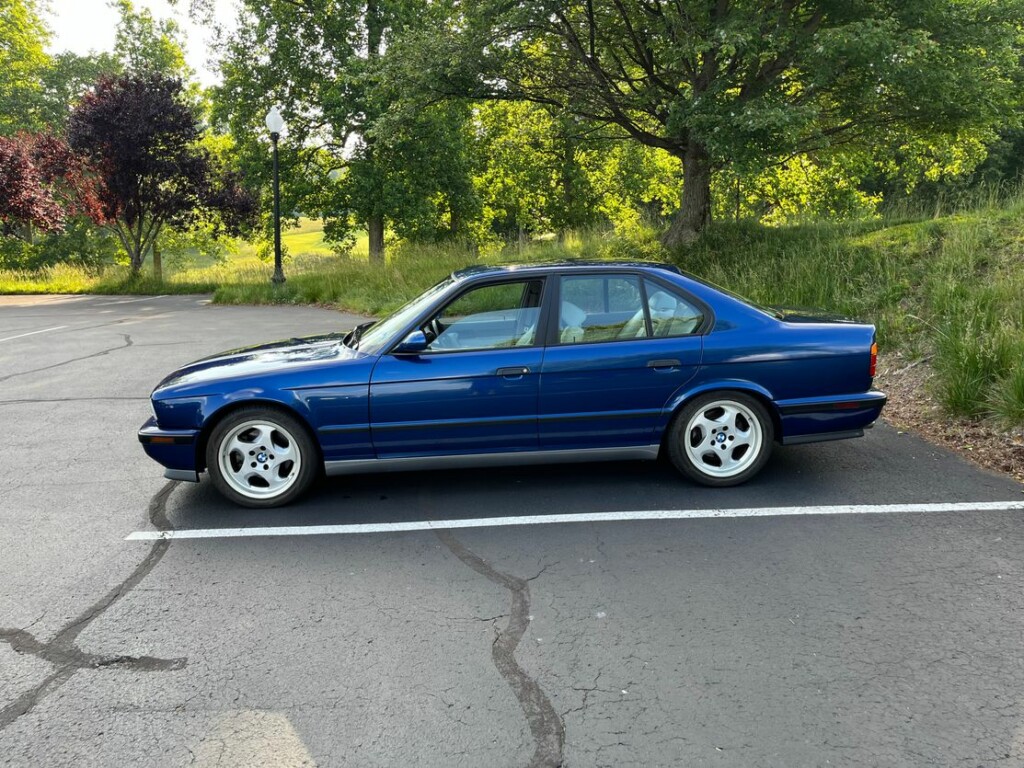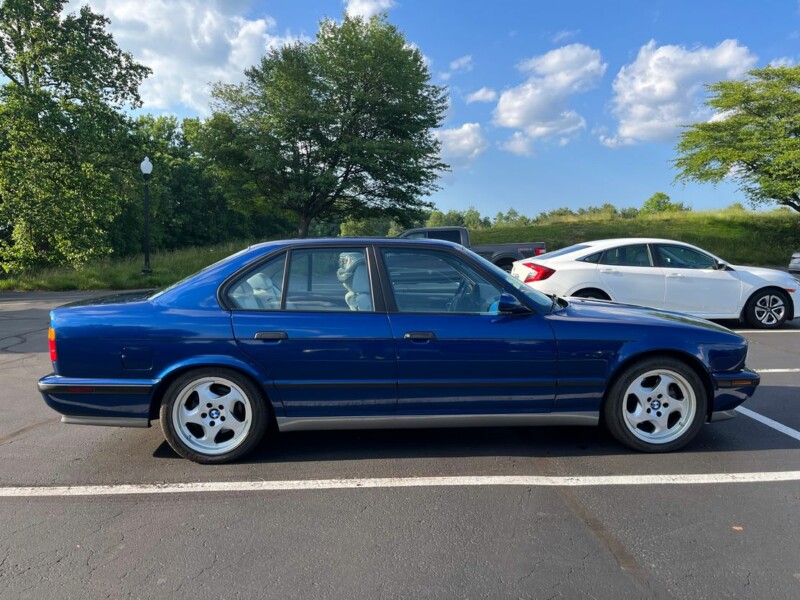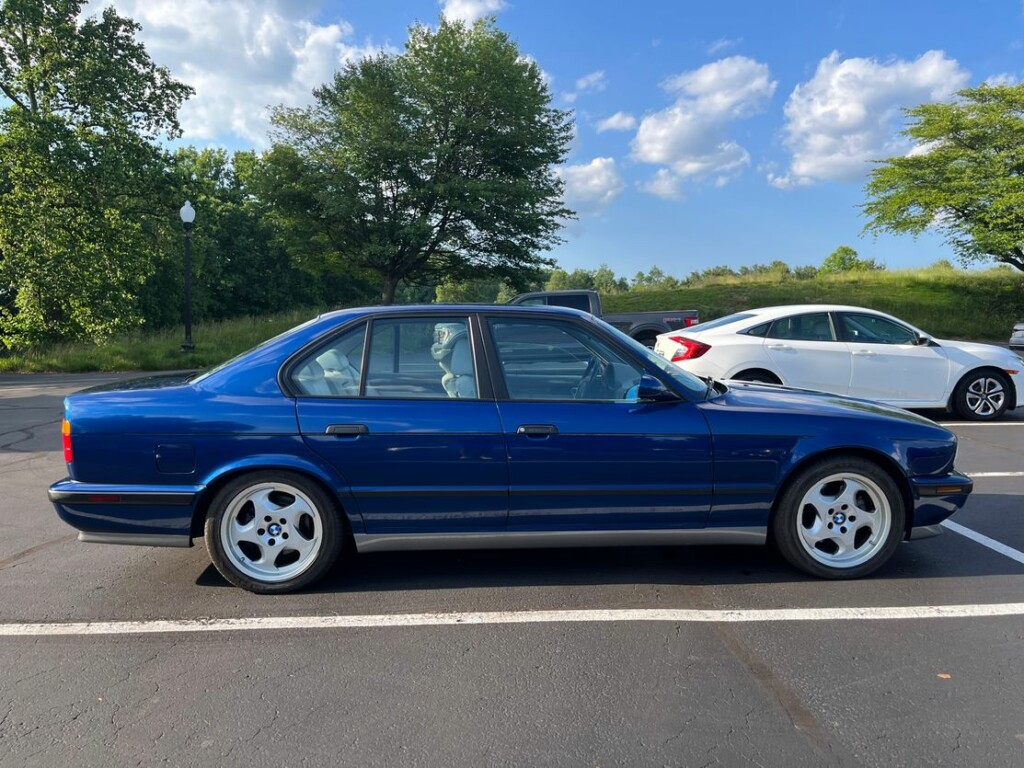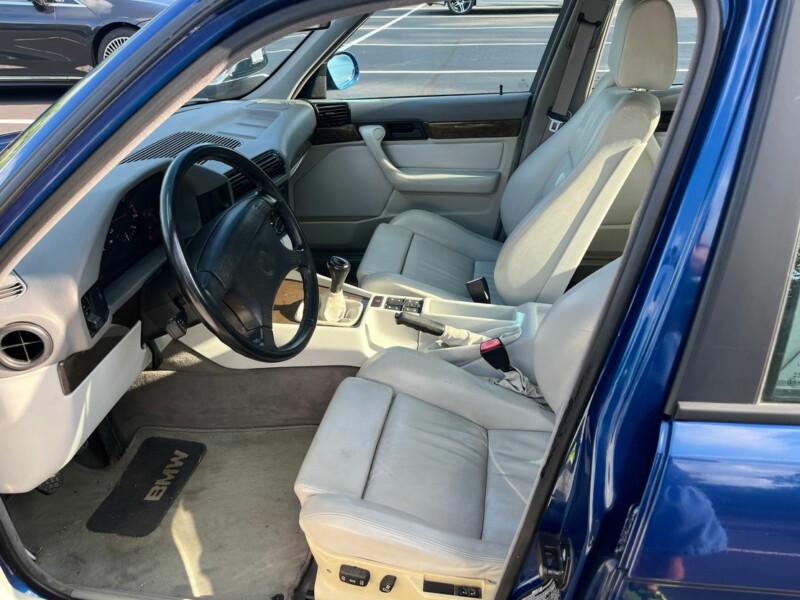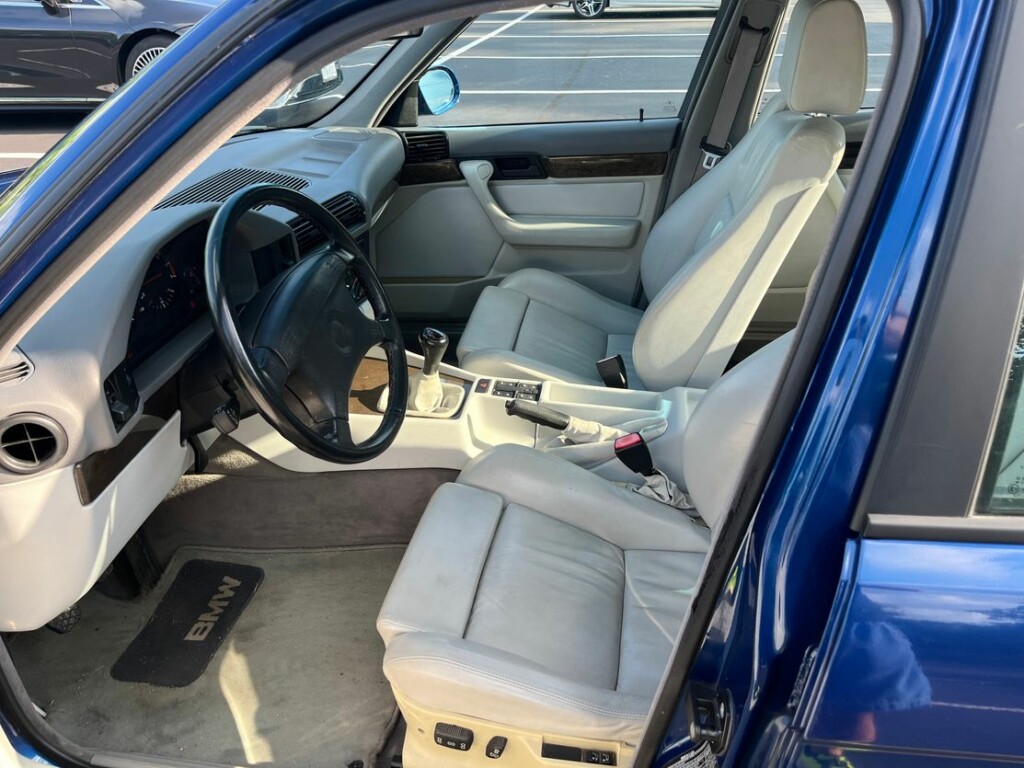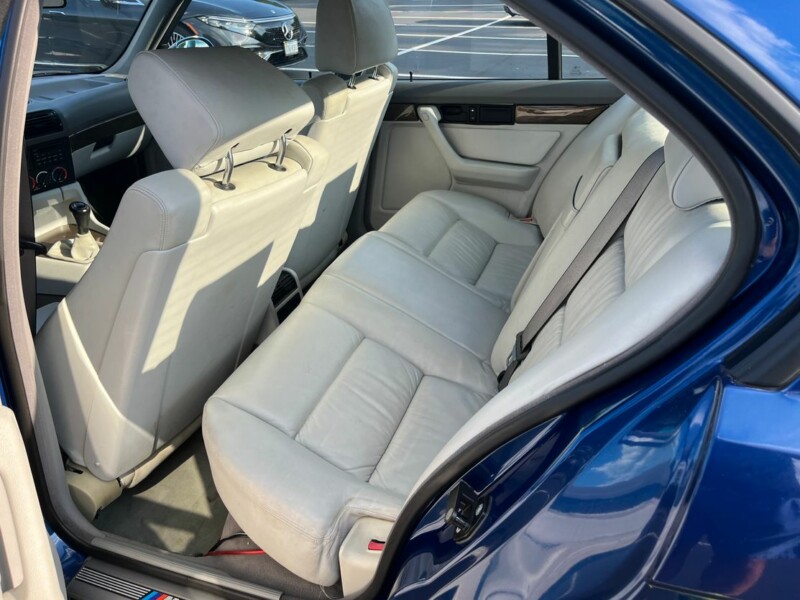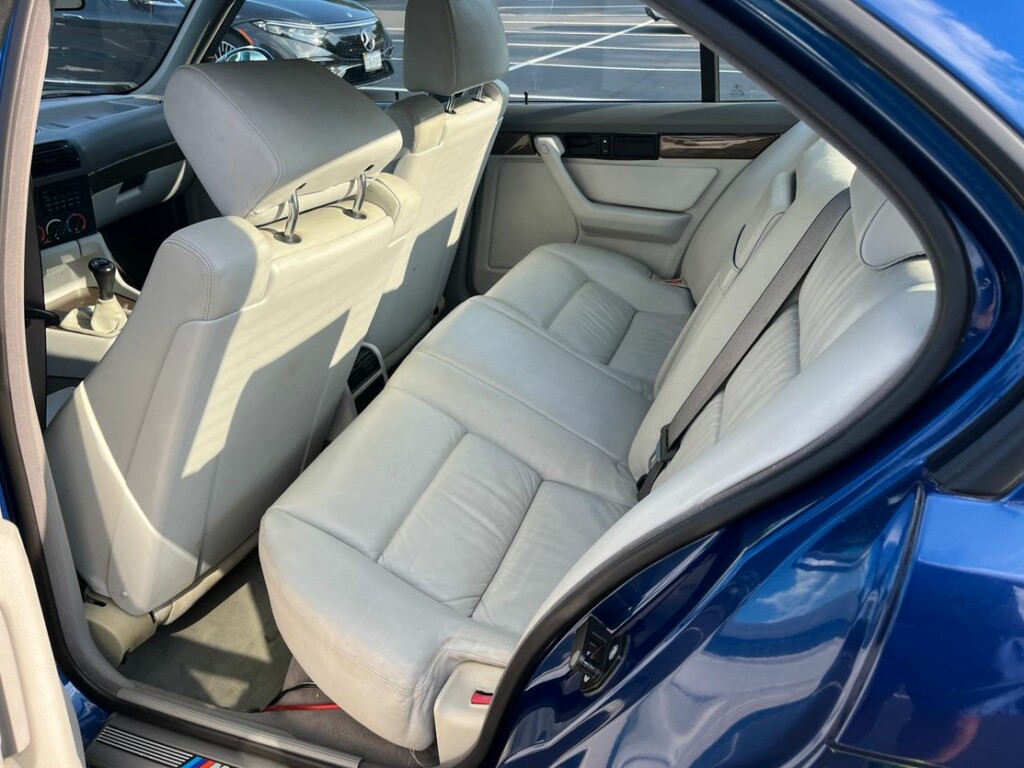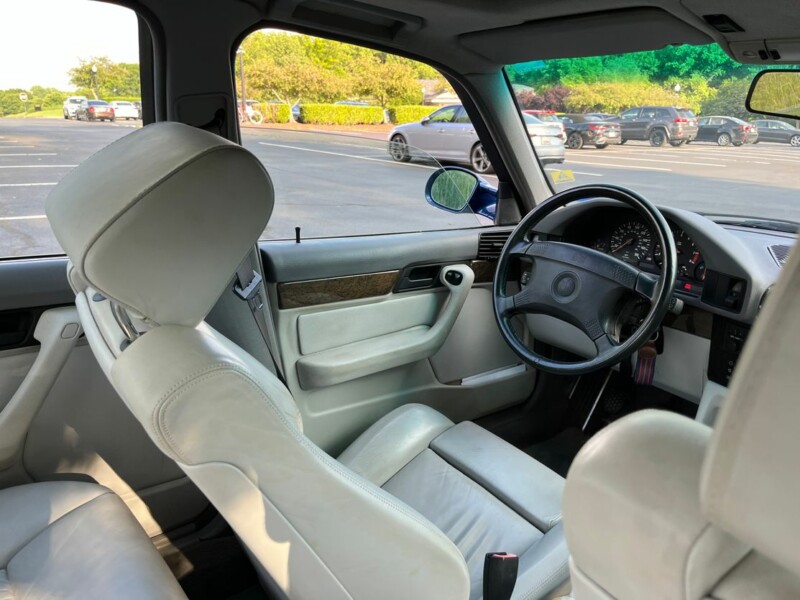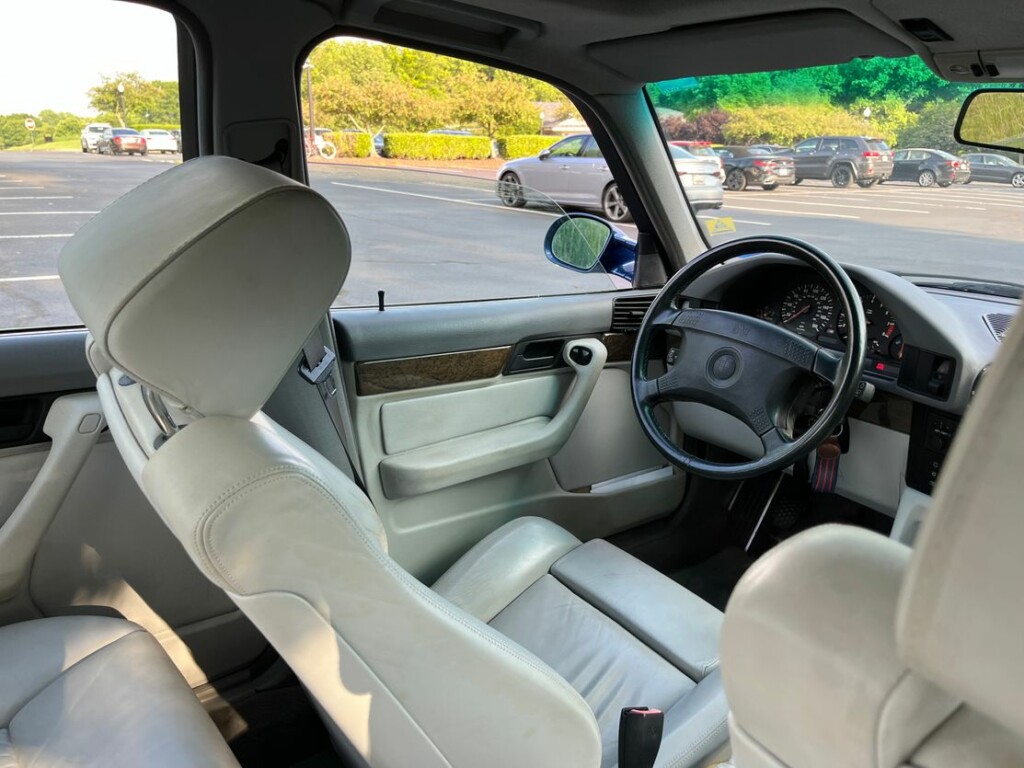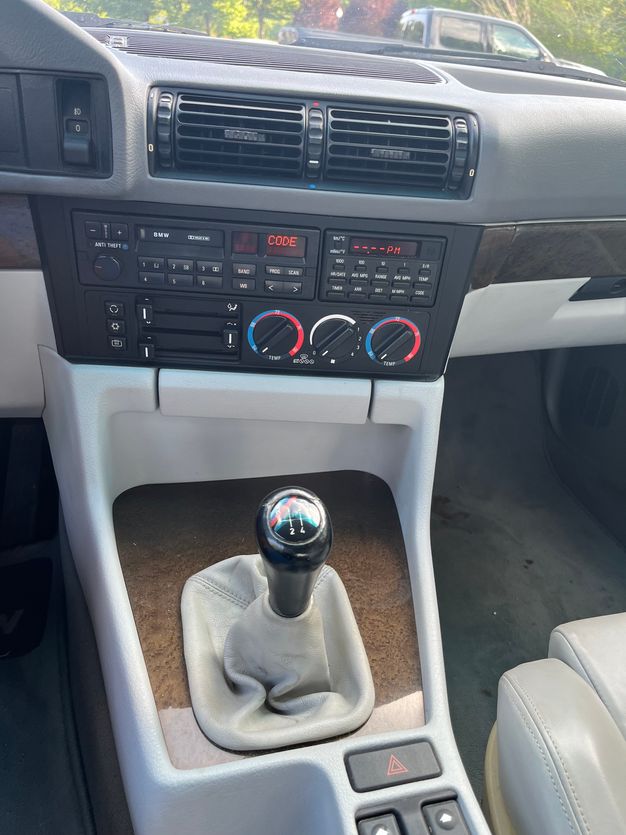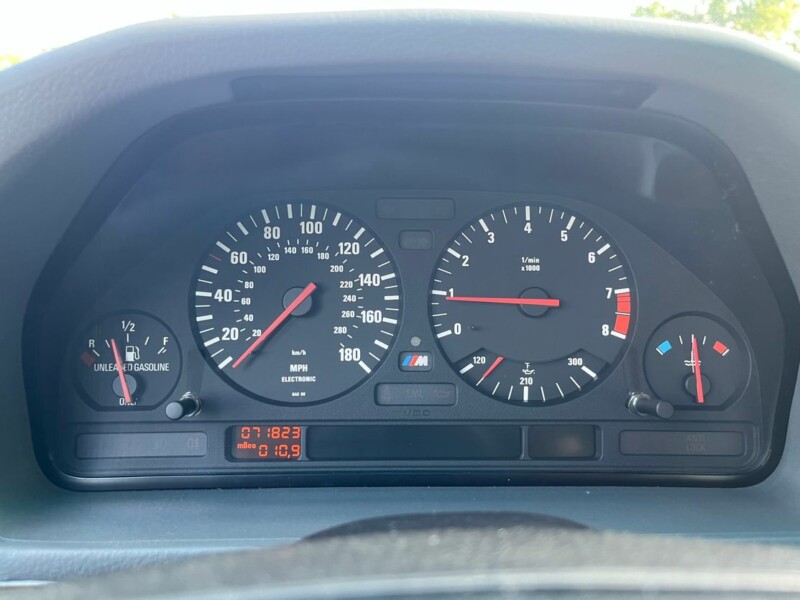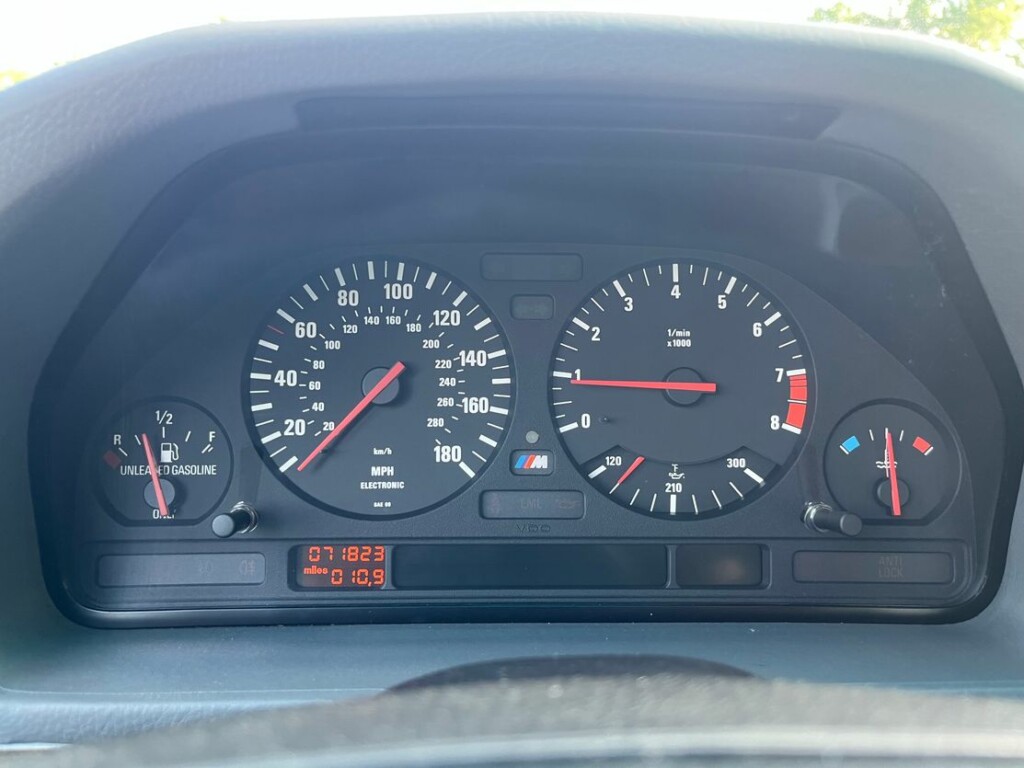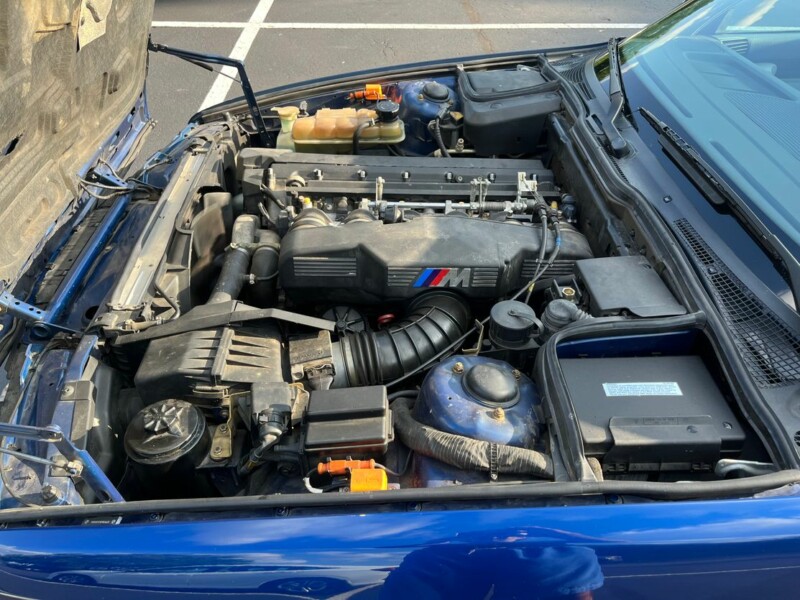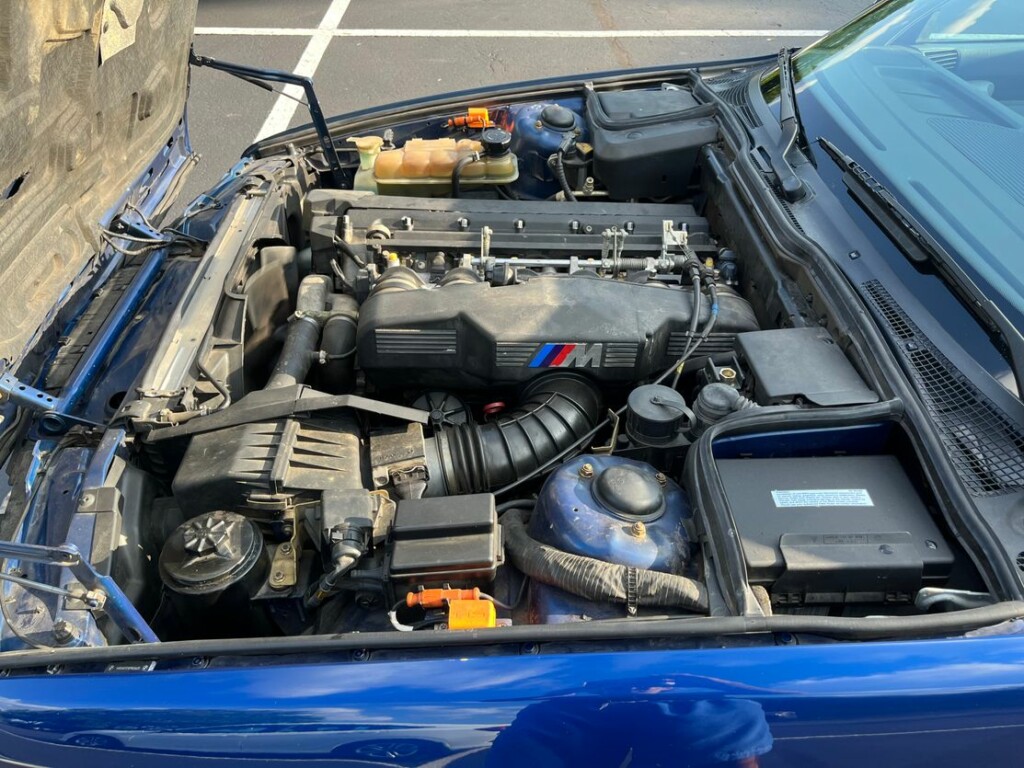 For more photos, please contact seller HERE.
To list your own car, contact us
HERE
.
*SAE rated from factory. May not reflect current output.
*Performance numbers pulled from either the factory brochure or reputable automotive road tests.
*Base price when new does not reflect original MSRP of this particular car, nor does it reflect what the original owner paid for it.
*Advertised price at time of posting. Sellers can raise or lower prices on their original ad at any time. Click on the original ad to view current price/availability.
Mileage Disclaimer: NOC has not confirmed if the mileage stated by the seller is true and accurate. It is up to the buyer to verify these claims. Vehicle history reports, service records stating mileage, and even inspections of odometer tampering are recommended.
Share This Car With A Friend: