37,512 Original Miles
Automatic Transmission
4.0L V8
190 hp @ 4750 RPM*
236 lb/ft torque @ 3100 RPM*
Capable 0-60 MPH: 10.2 seconds
Top Speed: 86 MPH
MSRP in 1997: $34,000
*Seller Asking:
$80,000 obo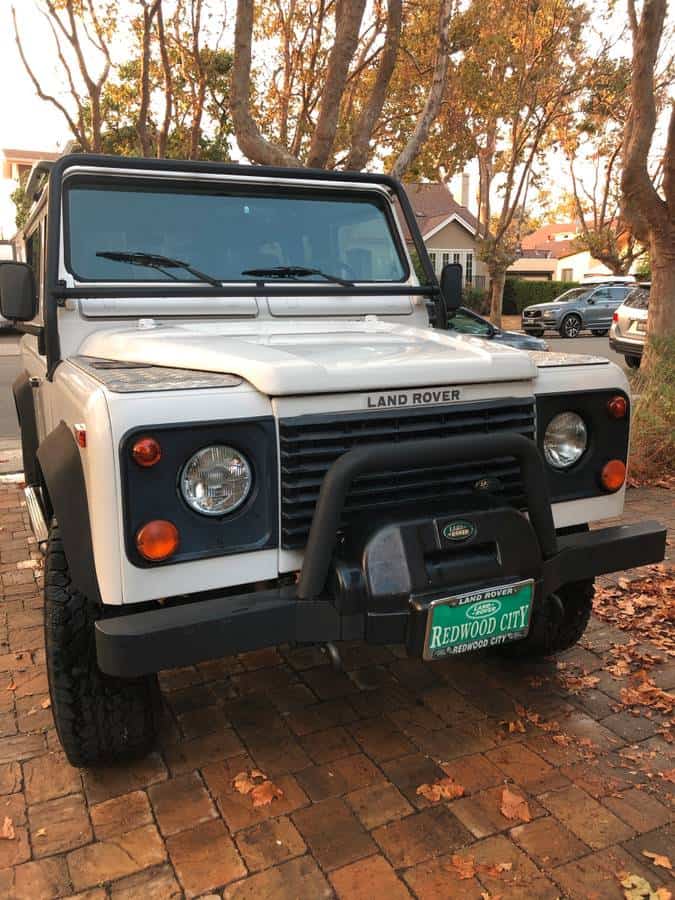 Fast Facts:
1997 models featured a "new" 4.0 V8 from the Discovery, which was simply a revision of the same Rover 3.9L V8 used in previous years. It was virtually the same size – there was only a 3cc increase in displacement (from 3947cc to 3950cc)
Those 3cc were all that Land Rover needed to give it the 4.0 designation. Land Rover did this in an effort to differentiate the updated engine from the older 3.9L, as the 4.0 received some internal revisions. These include new pistons, added block ribbing for strength, larger cross-bolt style main bearings, a new intake, and new exhaust. Power output was very similar
The aluminum Rover V8 is to the UK what the Chevy 350 is to America. It's been around for decades, and is a common choice for swaps and kit cars. It's also very lightweight – certain variations weigh only 317 lbs. It originally started life as Buick's 215 V8, and Rover cars purchased the tooling from GM in 1965 to replace their heavier inline 4 cyl
The Defender featured an aluminum body over a steel chassis. The all aluminum V8 made it easy for the Defender to handle freeway speeds, as well as tow without straining. With long travel coil springs, permanent four-wheel-drive, and a manually locking center differential, the Defender was clearly intended as an upscale alternative to the Jeep Wrangler
With generous ground clearance, a short wheelbase, and short overhangs, the Defender is tremendously agile and capable of climbing hills with up to a 45 degree incline angle
While the Range Rover was available since 1987, the Defender was the first "utilitarian" Land Rover available in the U.S since 1974. The Defender arrived as the one year only "110" model in 1993, and was then sold as the "90" in 1994 onwards
In 1998, airbags became required for both front passengers, and side impact protection had to be implemented in the doors. This required more modification than was financially feasible, so Land Rover axed the Defender all together from the U.S market
Key Model Year Changes:
After a one year hiatus, the Defender returns in 1997 with the Rover group now owned by BMW. 1997 models use a revised, distributorless EFI 4.0 V8 and ZF 4spd automatic from the Discovery (manual trans is an option)
'97 models feature a more effective air conditioning, driving lamps, and the standard winch is now 9,000 lbs (vs 8,000)
1997 is also the first "official" year of the fixed roof Defender. This was an all-weather 6 passenger station wagon that featured a fixed aluminum roof, swing-out tailgate, roll-down door windows, and sliding rear side windows. The convertible option was still available (shown here)
The Defender 90 was sold in the U.S. in 1994, 1995, and 1997
In 1994, it was sold as a "convertible" model only
A hard top didn't become an option until late 1994, and it was fiberglass. There were a few D90's sold with a fixed metal hard top in late 1994, known as "Port of Entry" wagons (very rare)
The following year (1995) had A/C as standard. '95 also featured new 5 spoke wheels and a more powerful sound system. There was also a new "fastback" soft top with plastic sliding windows
Seller Notes:
38k original miles
Original owner – bought new from San Jose Land Rover
Wagon (hard top) model
Alpine White over Slate Gray
Garaged
All original except stereo, tires, and headlights
Diamond plating and winch installed by Redwood City LR
Tinted side and rear windows
Almost all servicing done at Redwood City LR
Tinted side and rear windows
Loose wires from towing harness has 1 brake light out
Registered and runs great
Location: San Mateo, California – (more photos below)
Update: Craigslist ad has been deleted (sold)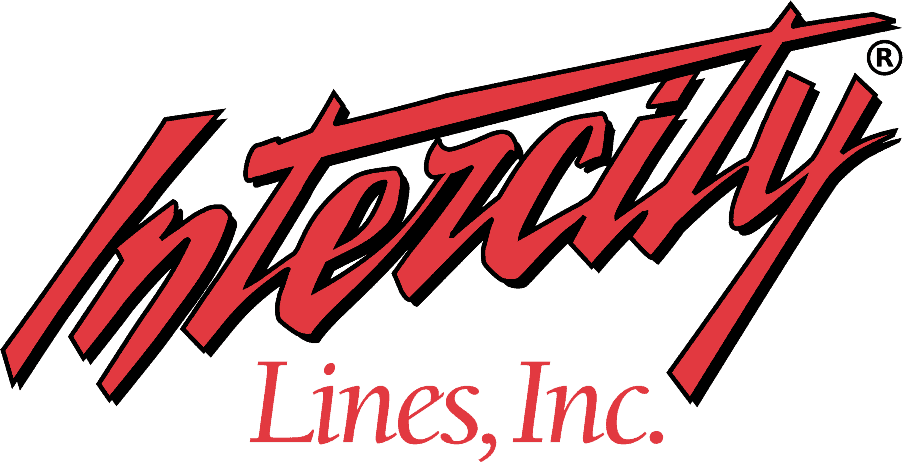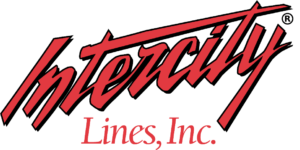 – Click for shipping quote –
NEVER MISS A CAR!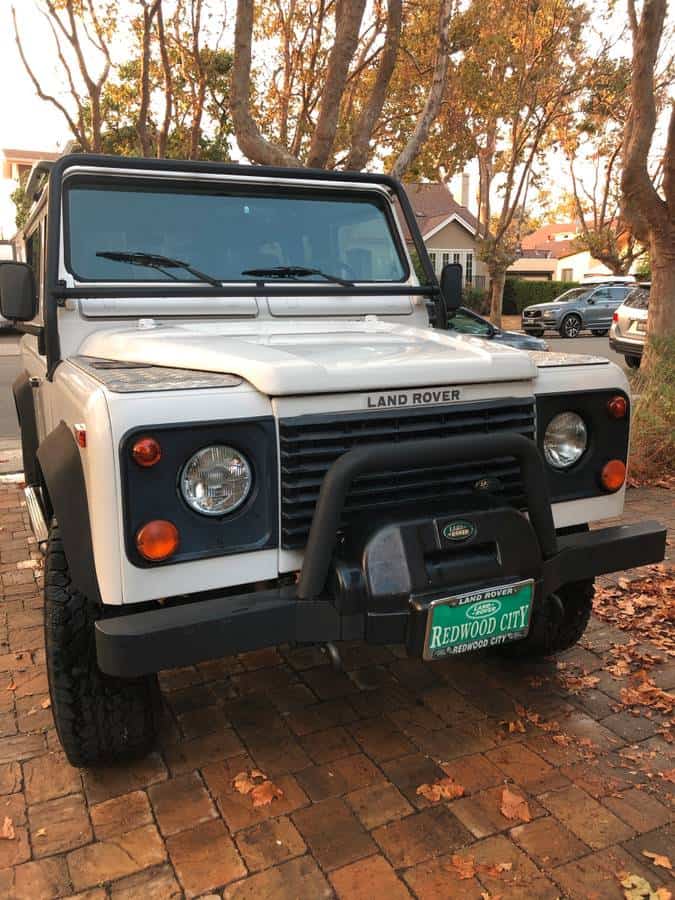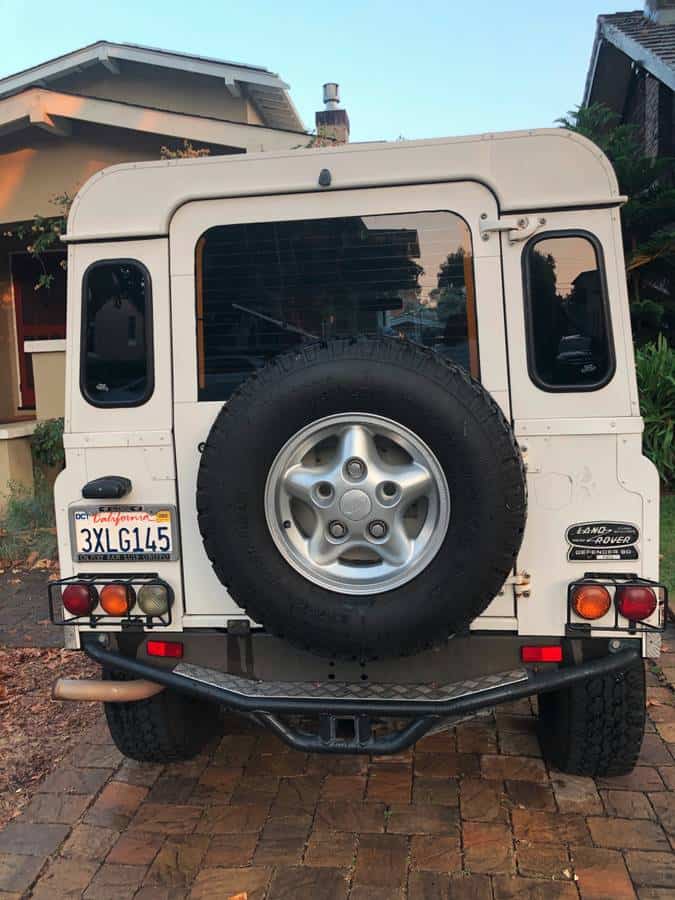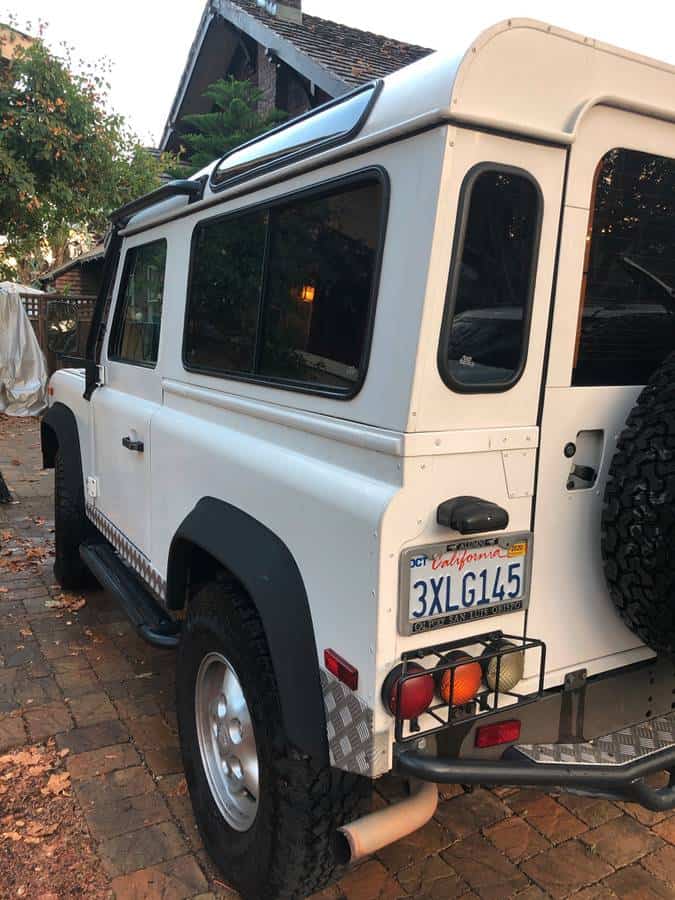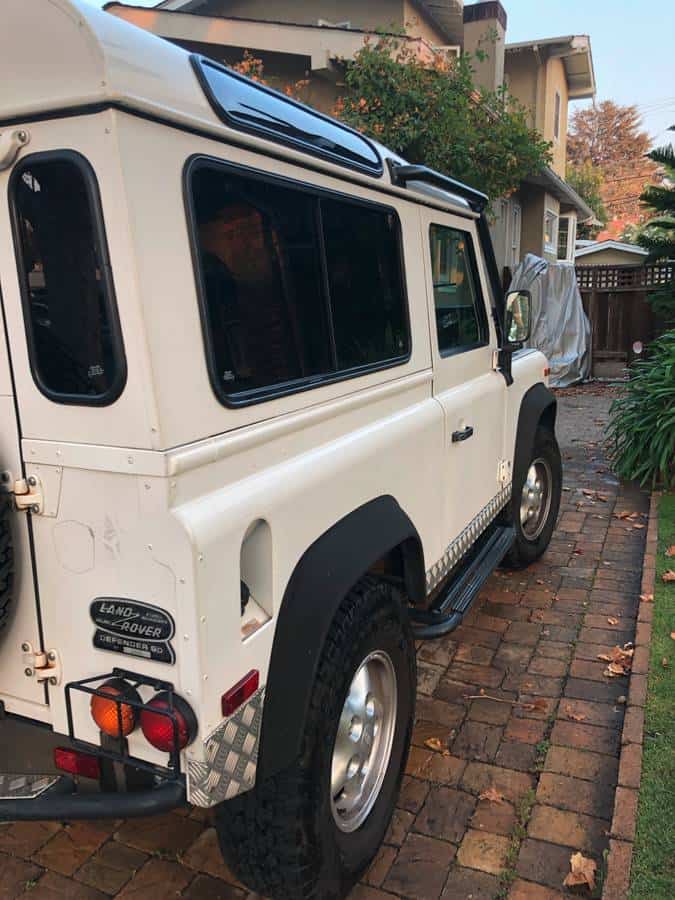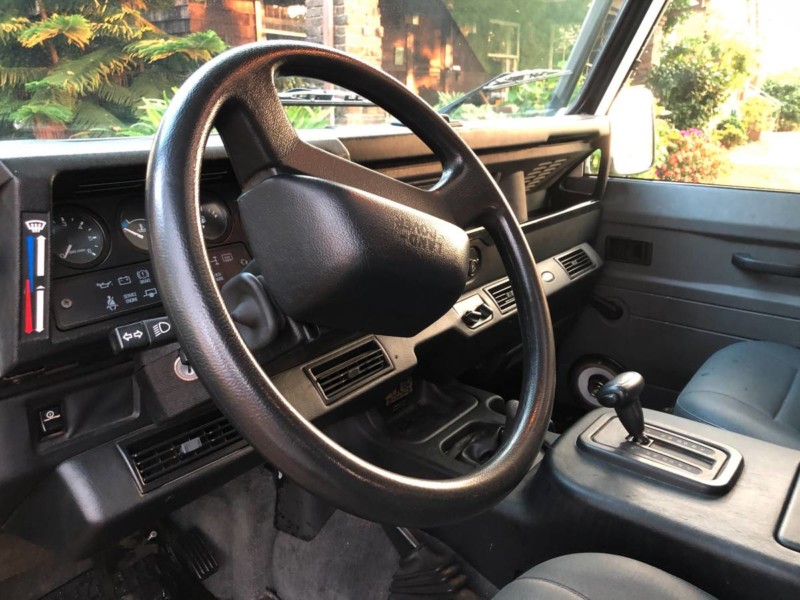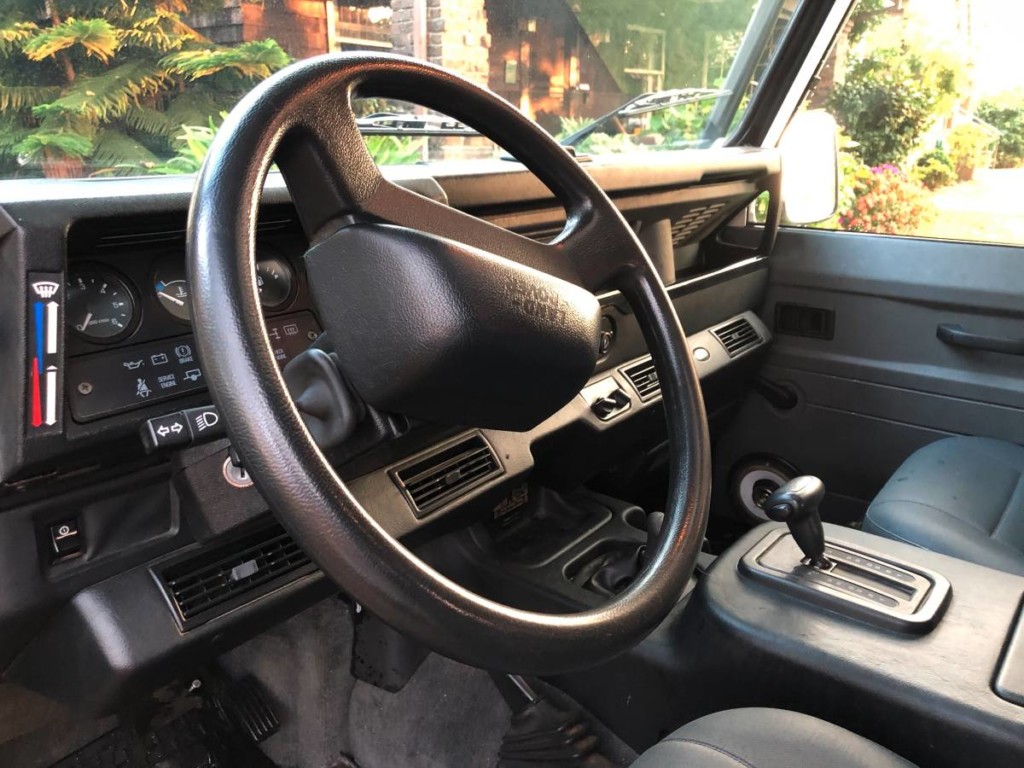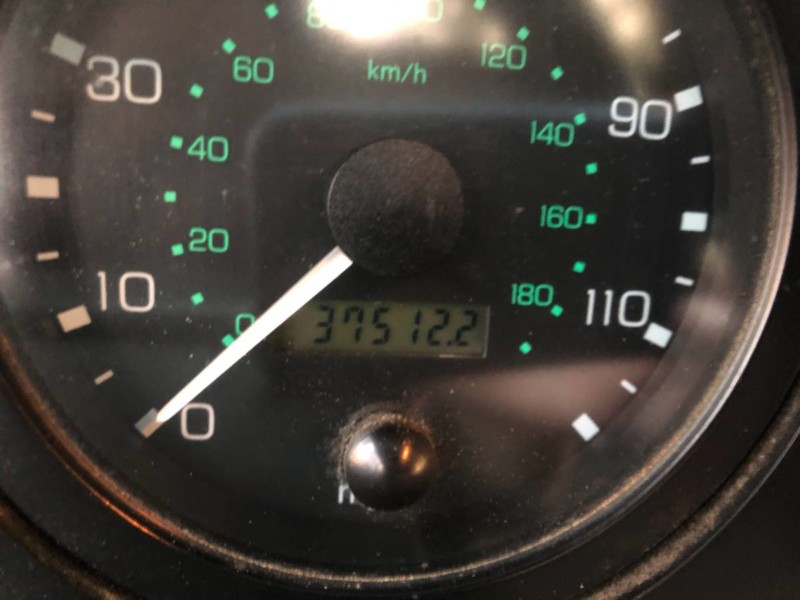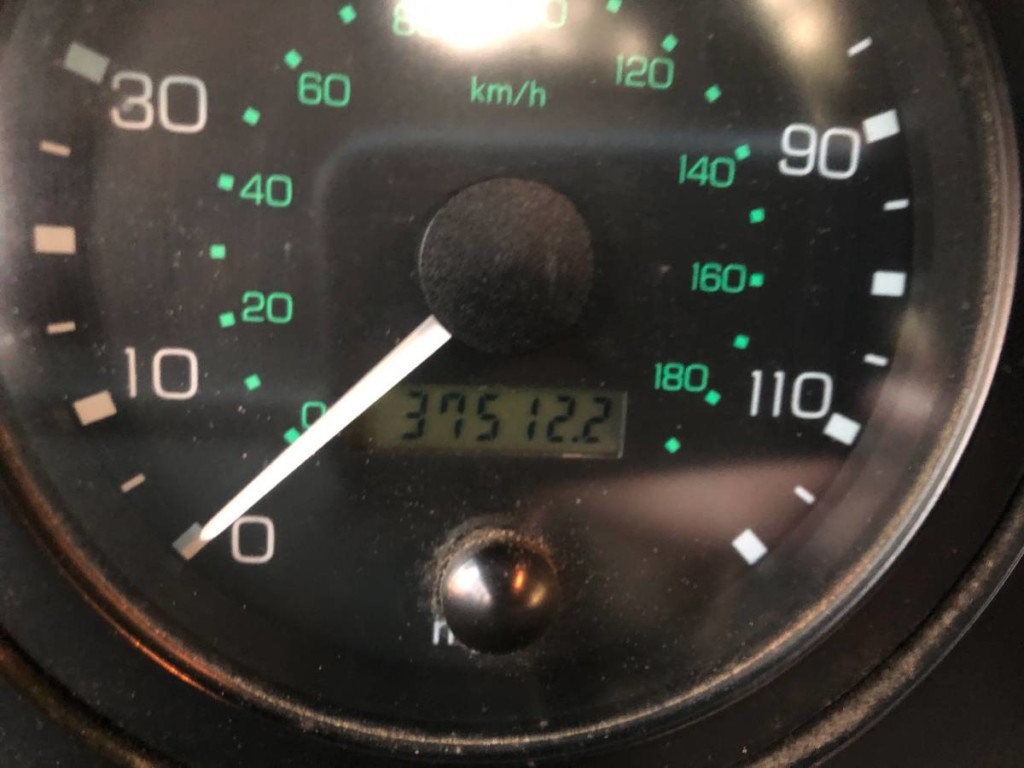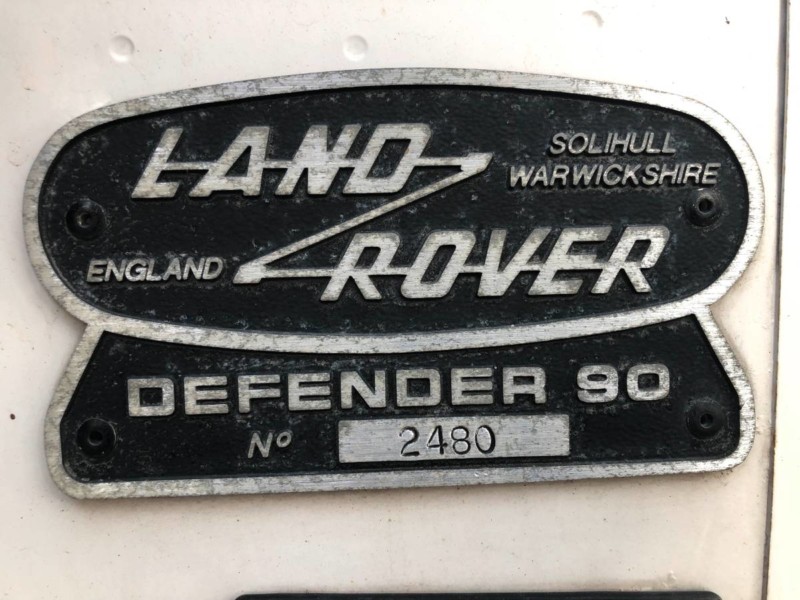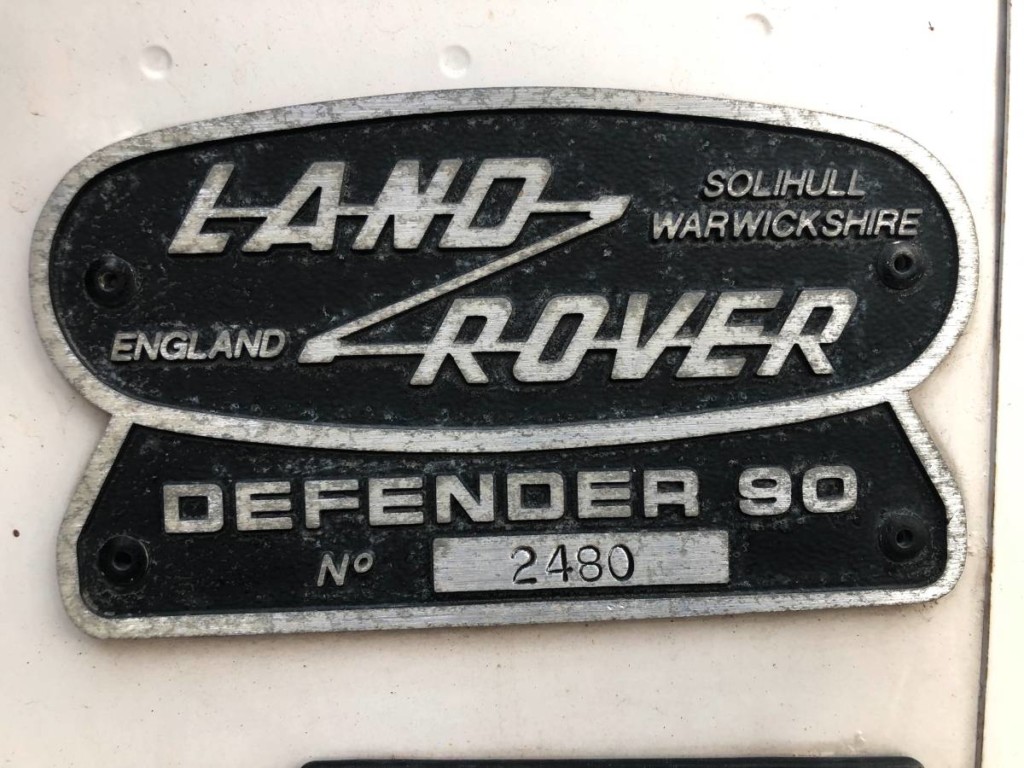 To list your own car, contact us
HERE
.
*SAE rated from factory. May not reflect current output.
*Performance numbers pulled from either the factory brochure or reputable automotive road tests.
*Base price when new does not reflect original MSRP of this particular car, nor does it reflect what the original owner paid for it.
*Advertised price at time of posting. Sellers can raise or lower prices on their original ad at any time. Click on the original ad to view current price/availability.
Mileage Disclaimer: NOC has not confirmed if the mileage stated by the seller is true and accurate. It is up to the buyer to verify these claims. Vehicle history reports, service records stating mileage, and even inspections of odometer tampering are recommended.
Share This Car With A Friend: