34,270 Original Miles
Manual Transmission
3.0L V6 Twin Turbo
320 hp @ 6000 RPM*
315 lb/ft torque @ 2500 RPM*
Capable 0-60 MPH: 4.8 seconds
Top Speed: 155 mph
*Base Price in 1997: $44,590
*Seller Asking:
$29,500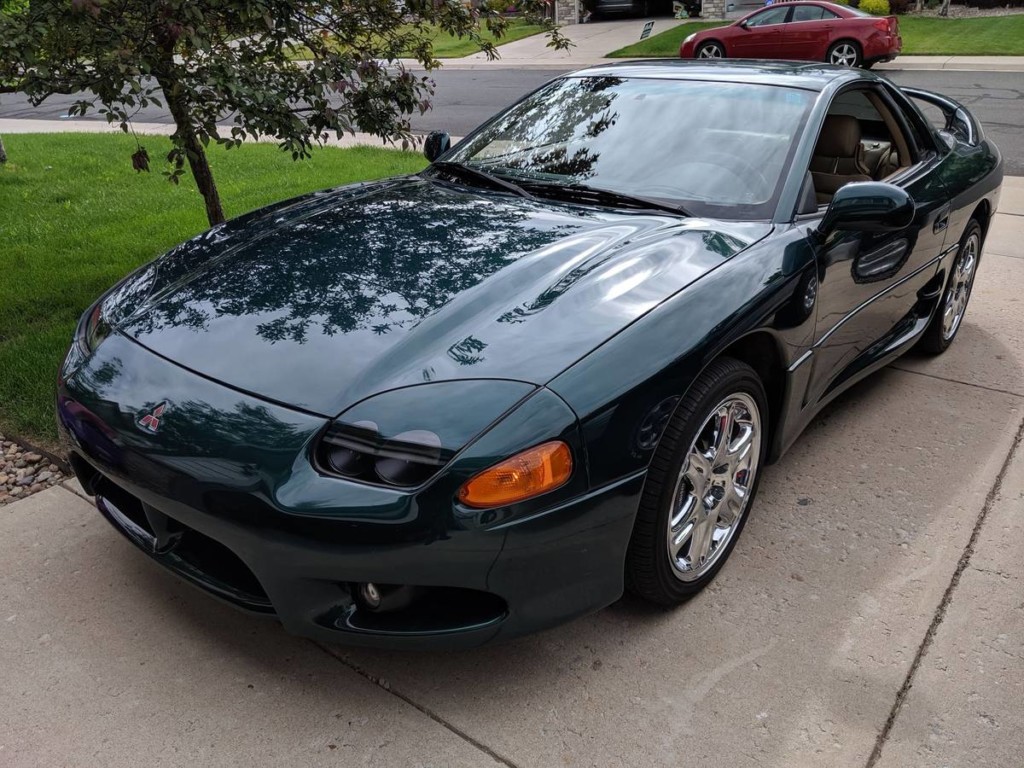 Fast Facts:
Released during an influx of Japanese sports cars, the 3000GT stood out with its AWD system, adjustable exhaust, electronic suspension, and active body aero. Unfortunately, period road tests were harsh toward the effectiveness of these electronic aids, which came at the cost of added weight (the 3000GT was already a heavy car to begin with)
Mitsubishi took notice, and with rising prices, began dropping all of the high-tech features one by one. First the adjustable exhaust after 1994, then the ECS suspension after 1995, and then the active aerodynamics after 1996 to make way for a taller, more effective wing design
The VR4, with its AWD system, twin turbos, and twin intercoolers, weighs 606lbs more than the base 3000GT and 452lbs more than the automatic trans SL. Despite this, the AWD grip allows it to launch faster than cars like the MKIV Supra Turbo, beating the Supra to 60 MPH in a Motor Trend road test. However, the AWD advantage quickly dissipates as speeds increase, as the 3000GT takes 1.2 seconds longer than the Supra to reach 100 mph
The new a 6spd Getrag manual transmission for 1994 features revised gear ratios – a welcome upgrade considering the ratios in the previous 5spd stretched 3rd gear all the way to 120 MPH. In the new 6spd, 3rd gear tops out at a much more reasonable 107 MPH
The new 6spd also featured an exceptionally tall overdrive ratio of 0.59:1 in 6th gear to improve highway fuel economy. Top speed cannot be achieved in this gear
The 3000GT was designed from the get-go to be an AWD twin-turbo sports car. A base model was never intended – however, Mitsubishi had a partnership with Chrysler, who would sell their own variant of this car (Dodge Stealth). Chrysler insisted the project include a "base trim" model that sold for under $17k
Since the platform had to accommodate a cheap base model, the RWD platform used on the Starion (Mitsubishi's previous performance car) was ditched in favor of the cheaper FWD platform from the Eclipse. This kept costs down for Chrysler, who was already using the Eclipse platform in the Eagle Talon and Plymouth Laser
In the end, both companies would sell a base model – in Mitsubishi's case, it was the 220hp FWD 3000GT "SL"
Key Model Year Changes:
First year of the lower trim base model, featuring a 161hp SOHC engine. This sits below the DOHC SL
First year of the tall "Combat Wing", replacing the small Active rear spoiler
An entire facelift was planned for the '97 model year, but slow sales meant only minor cosmetic updates were implemented. These include:
New, more aggressive front bumper
New taller rear wing
Updated projector beam headlights/turn signals
Final year of the Dodge Stealth, leaving the 3000GT as the sole model
The following year (1998) receives no changes, while 1999 models end production with a unique oversized rear wing
Seller Notes:
34k original miles
Panama Green Pearl
3rd owner
No modifications
Timing belt done
Clean title in hand
Service records, owner's manuals, and four remotes
Clear Carfax report and clean Texas title
Chrome 18″ factory wheels (one wheel has some curb rash). Bridgestone Potenza RE97AS tires
Factory equipment: 7-way driver's seat, power sunroof, an 8-speaker Infinity sound system, leather-wrapped steering wheel w/ audio controls, automatic climate control, cruise control, power windows/mirrors/locks, a boost gauge, and more
The passenger lock sticks intermittently
Location: Hudson Valley, New York – (more photos below)
Update: craigslist ad has been deleted (car is sold or removed from market)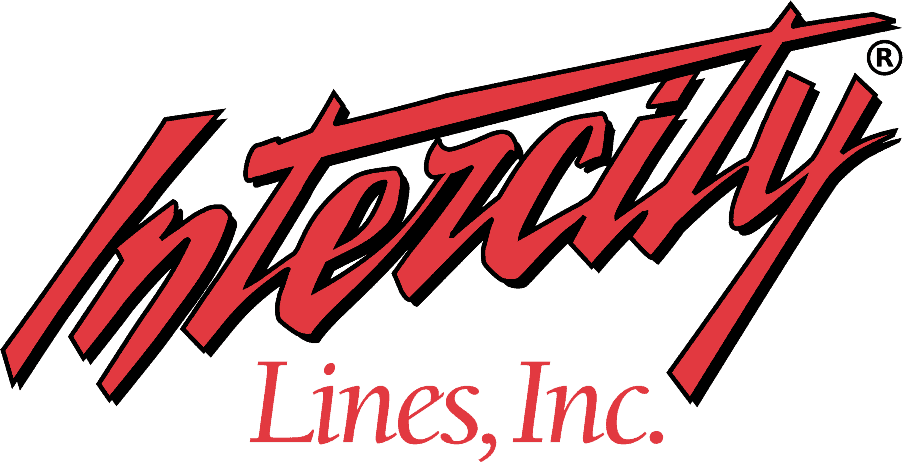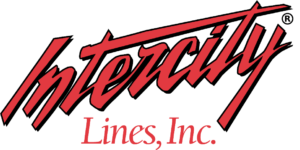 – Click for shipping quote –
NEVER MISS A CAR!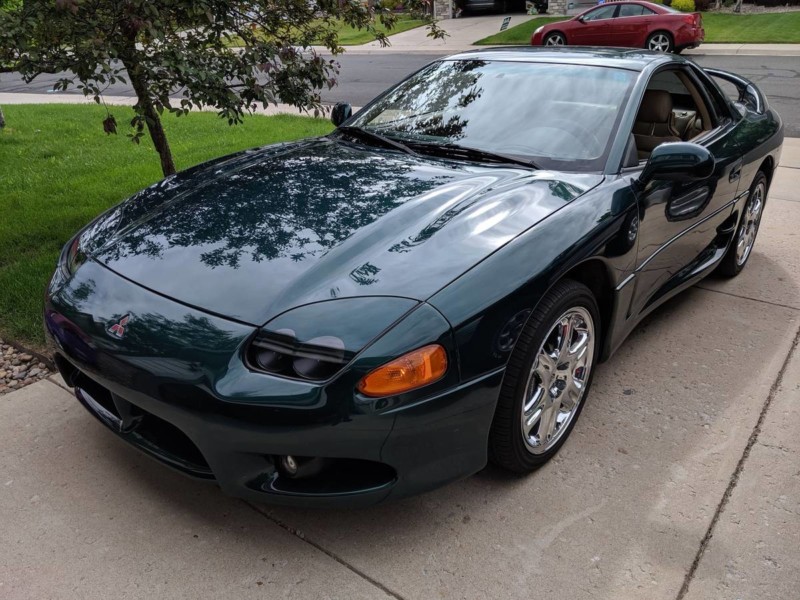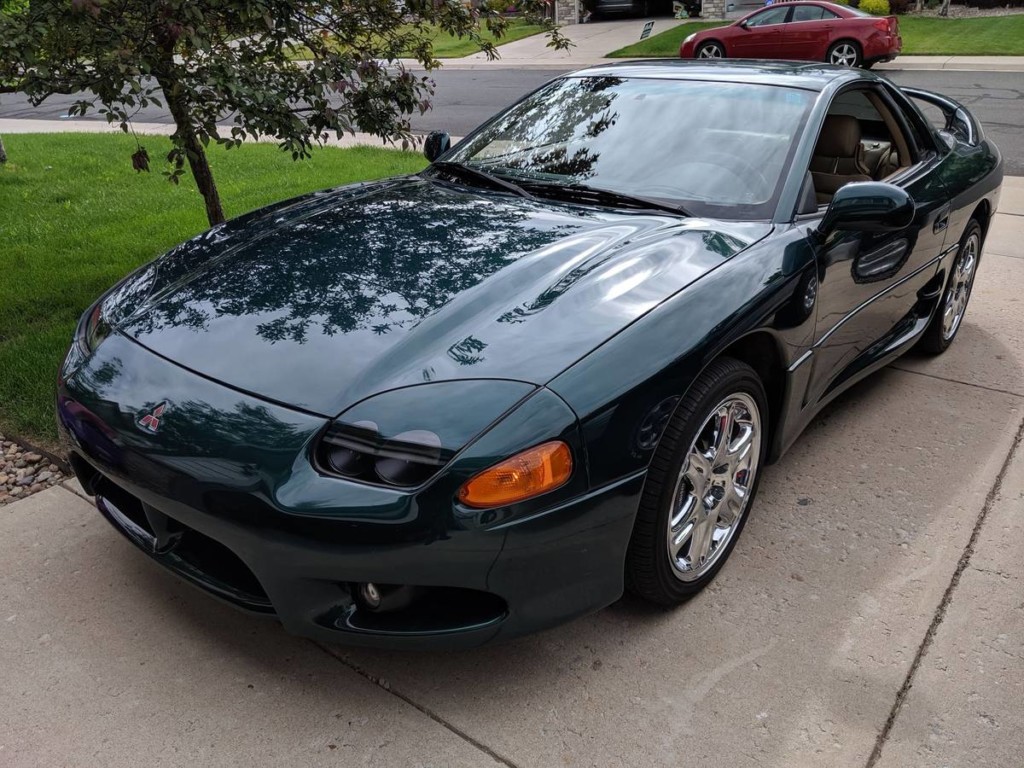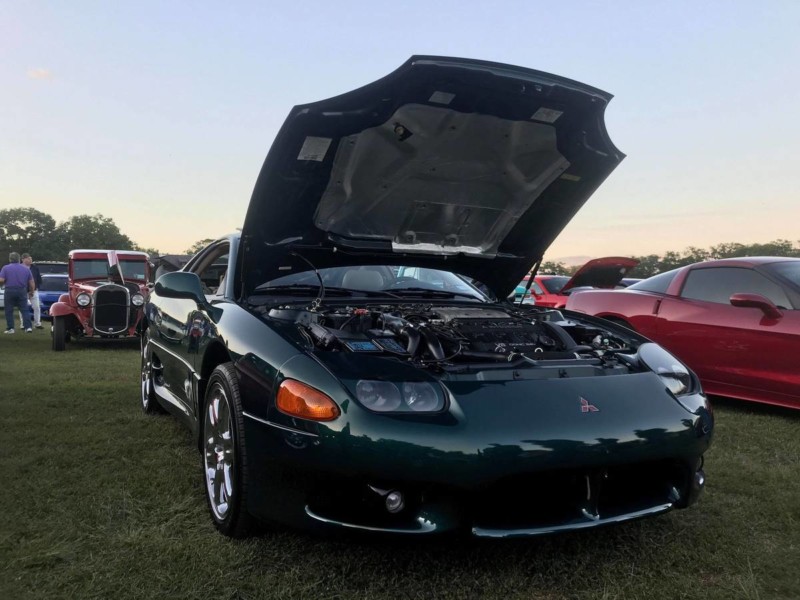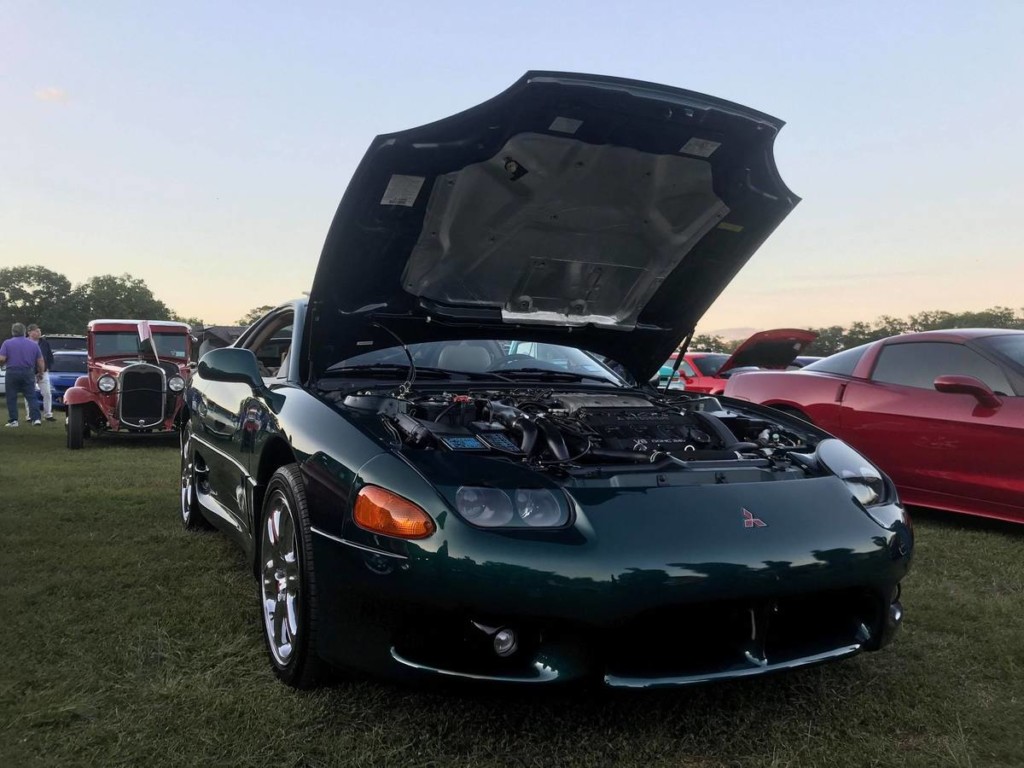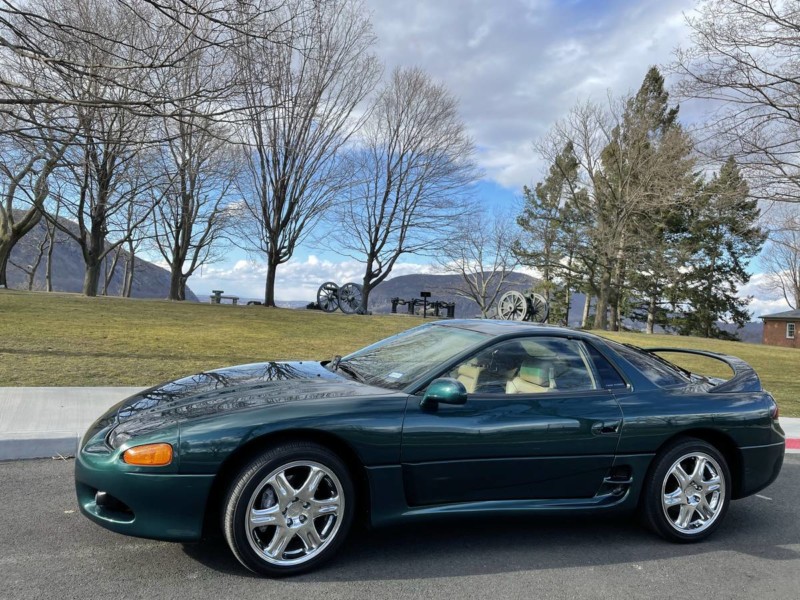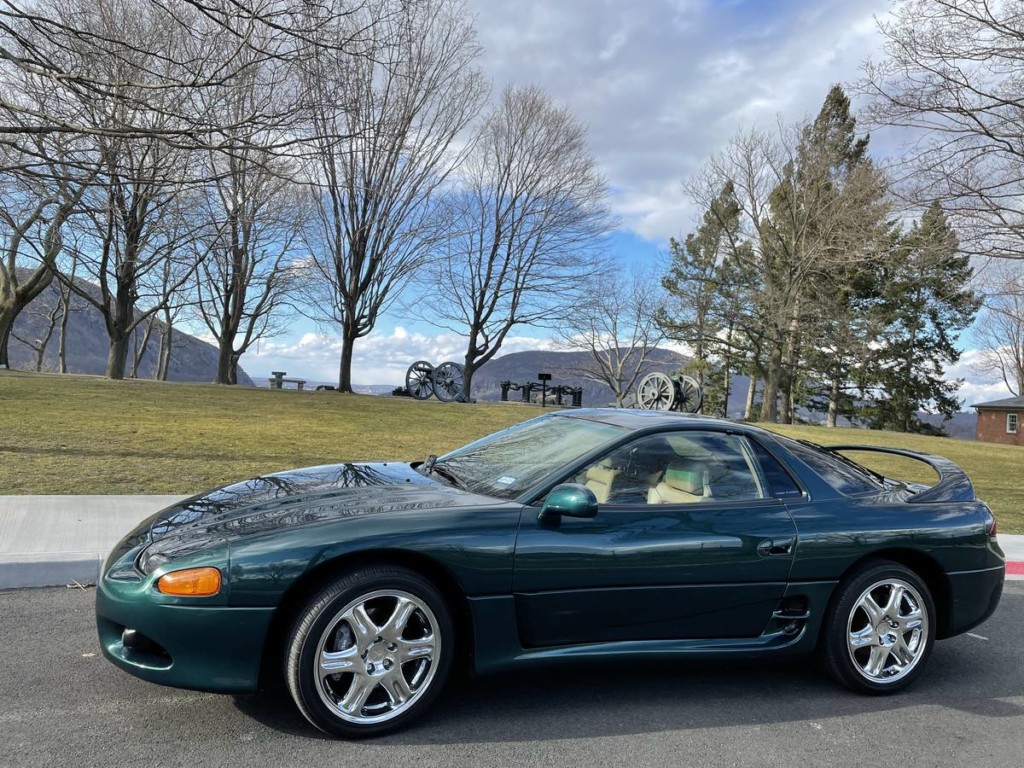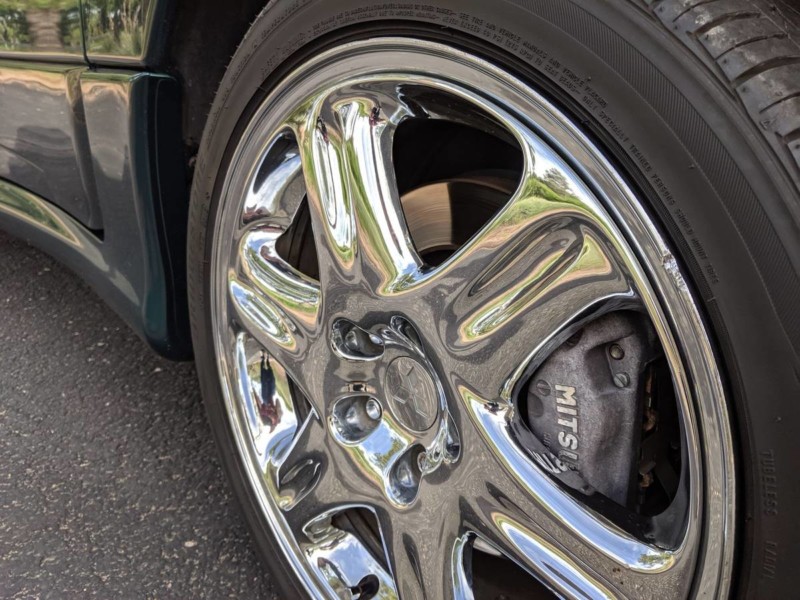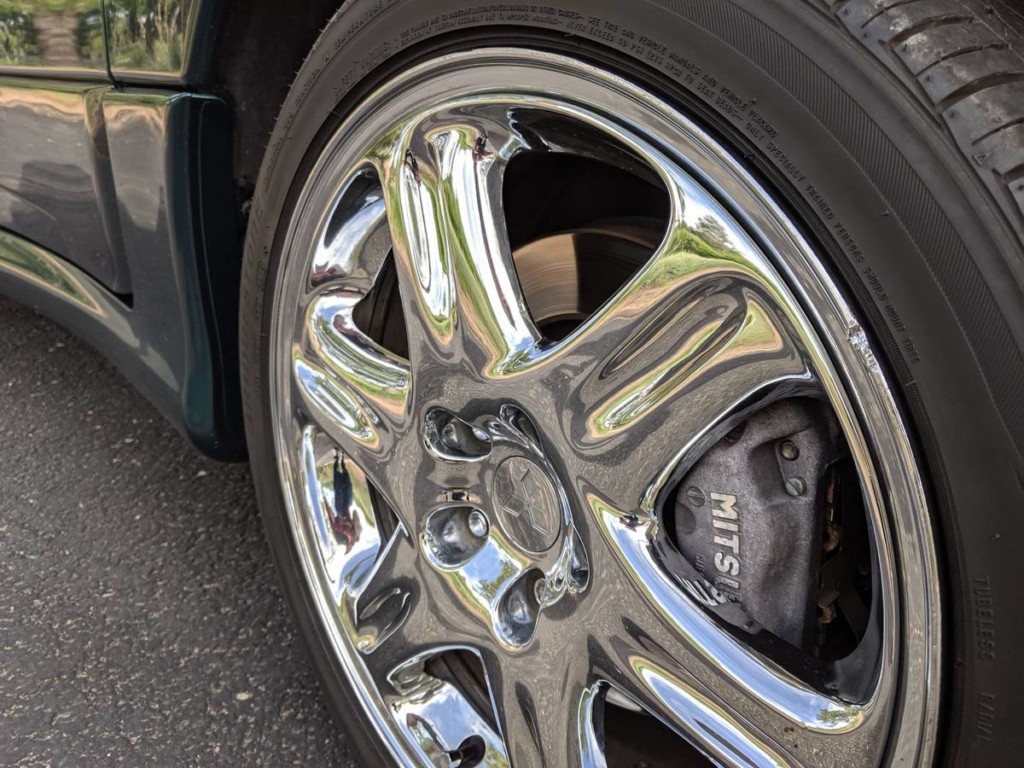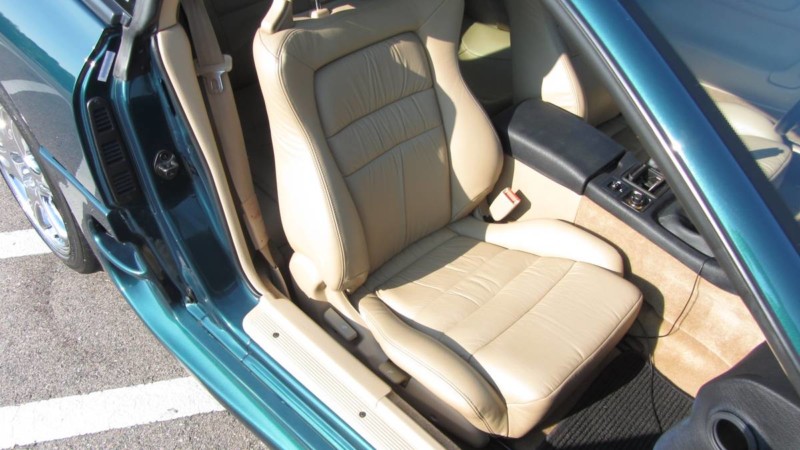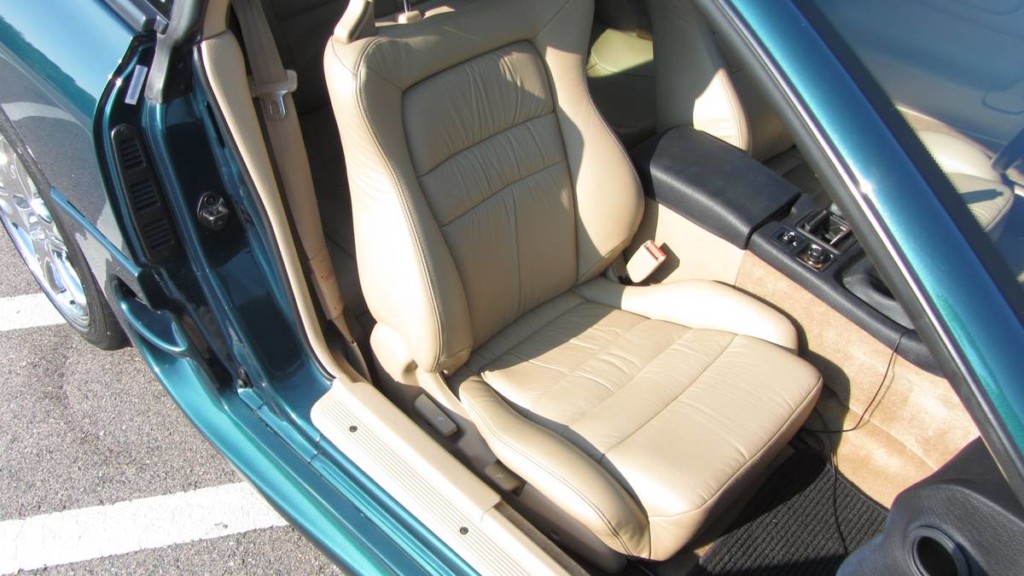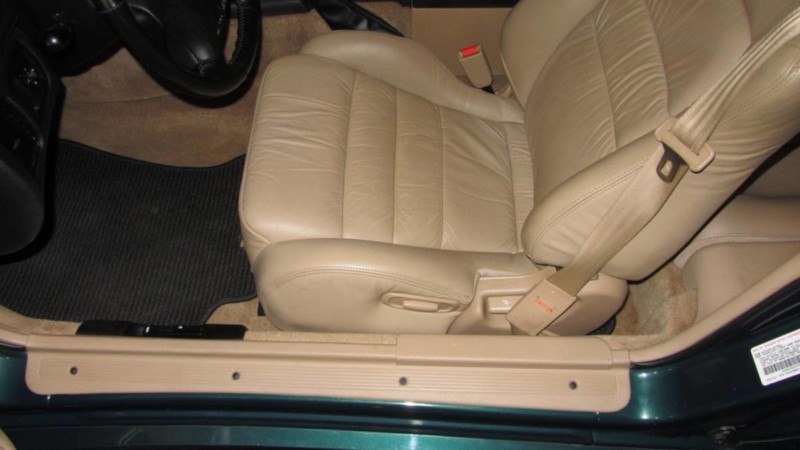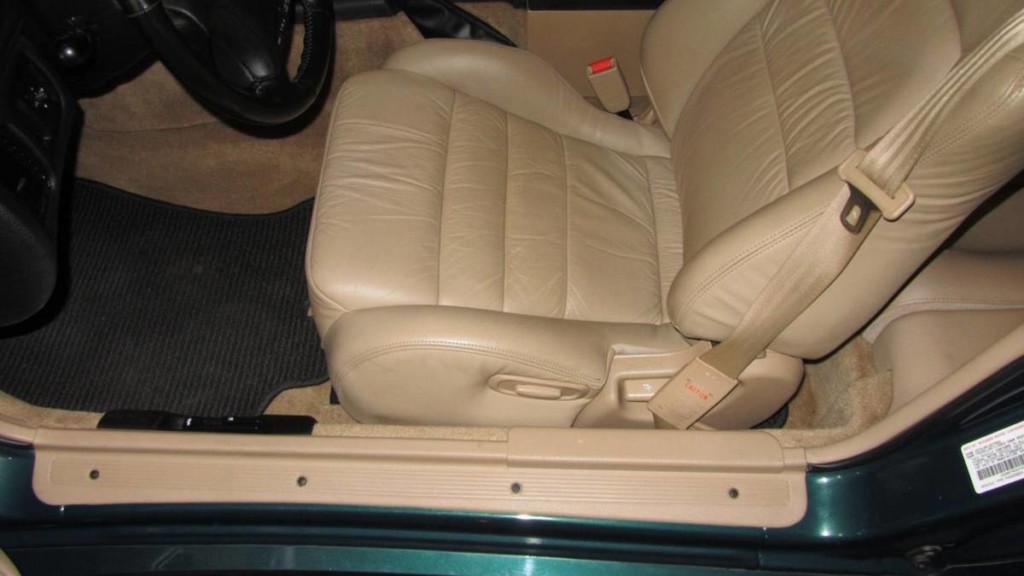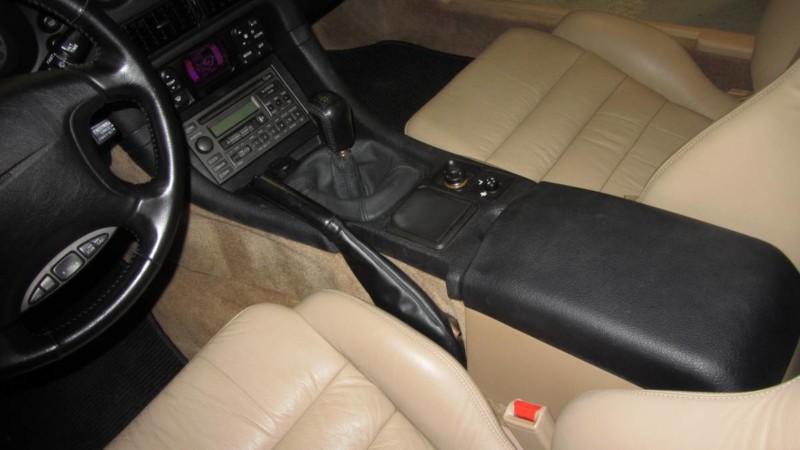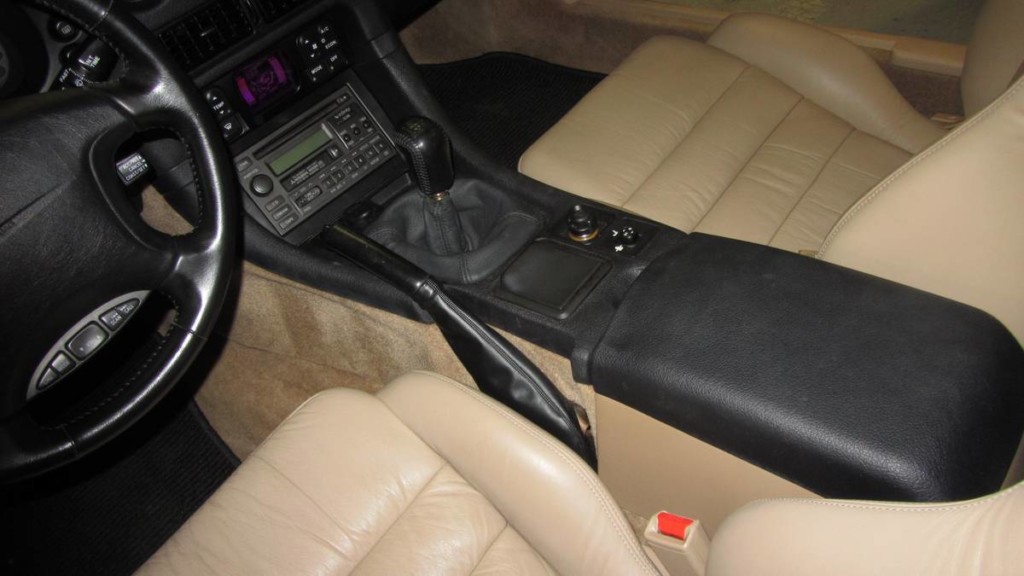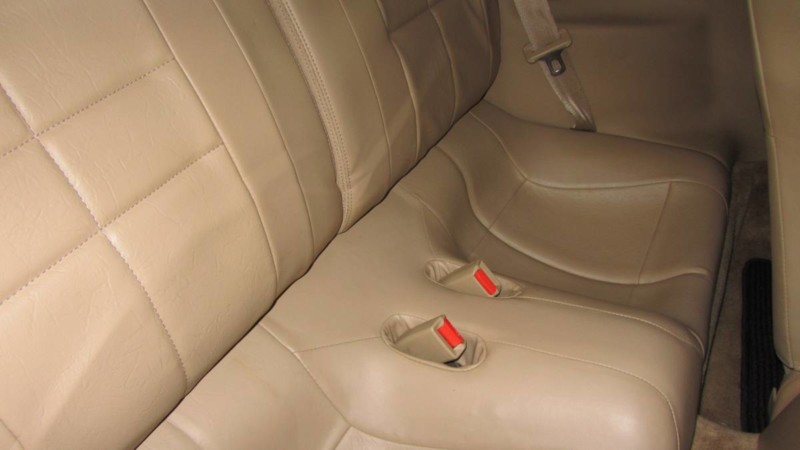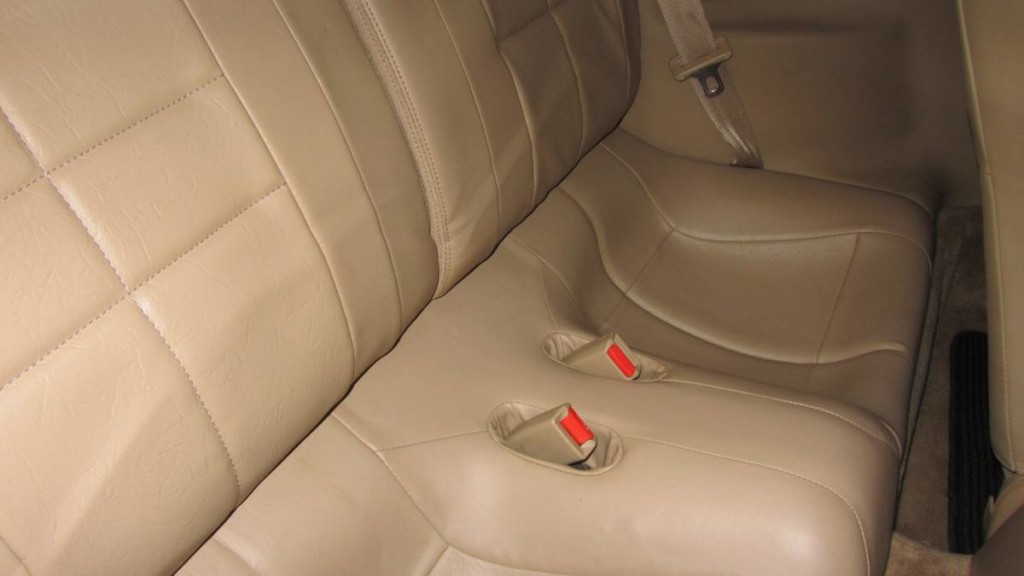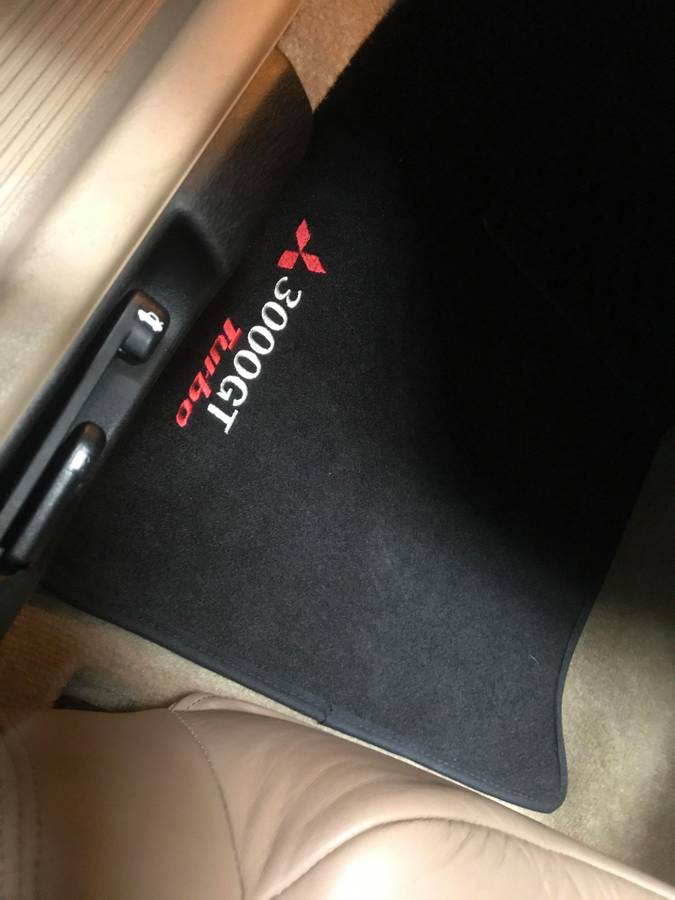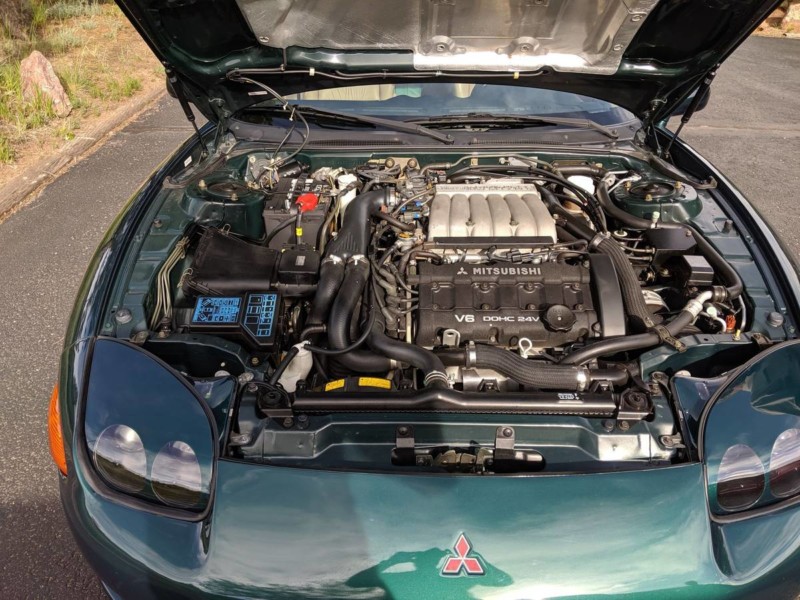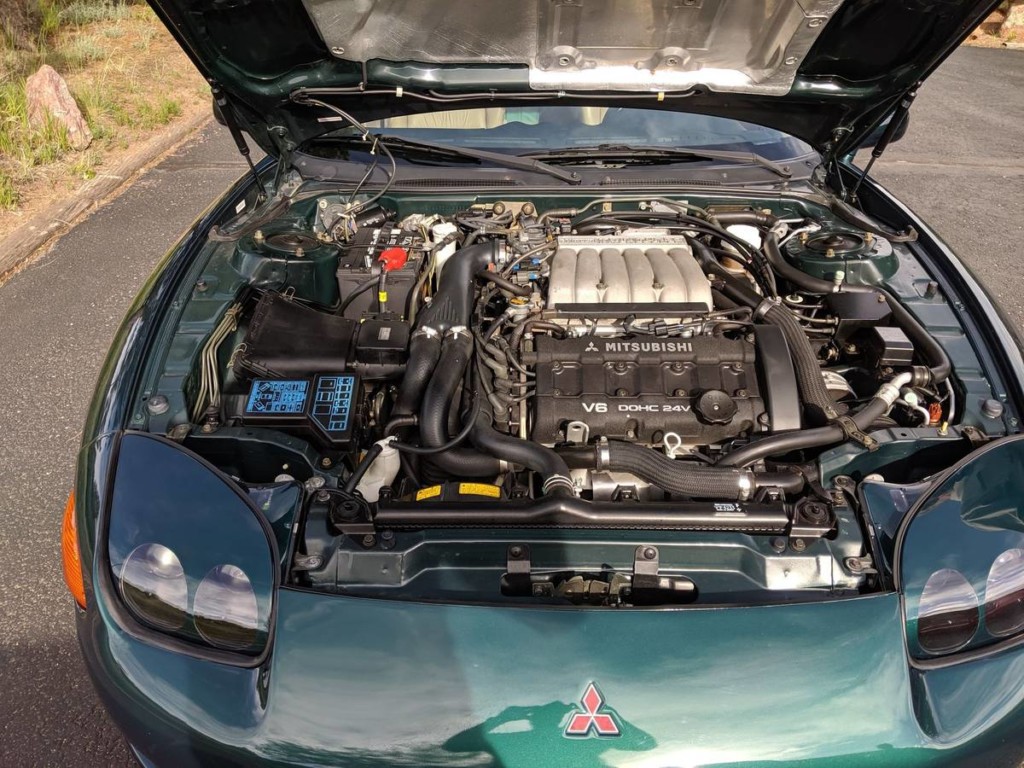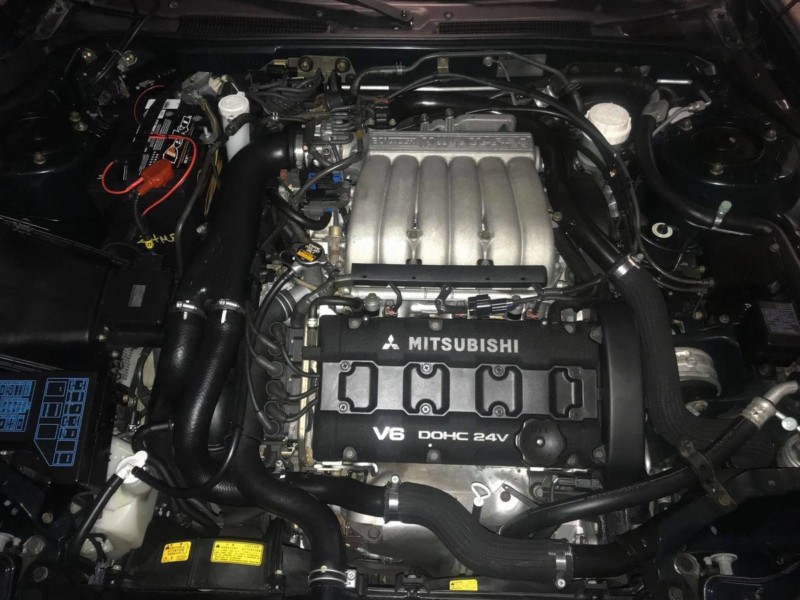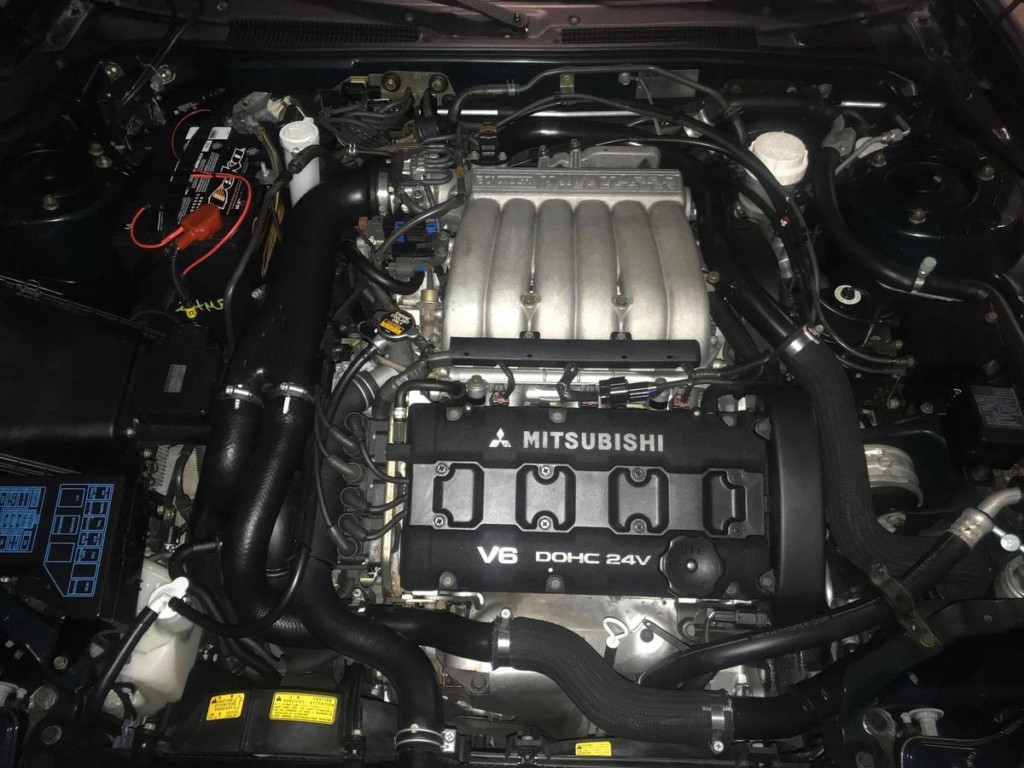 To list your own car, contact us
HERE
.
*SAE rated from factory. May not reflect current output.
*Performance numbers pulled from either the factory brochure or reputable automotive road tests.
*Base price when new does not reflect original MSRP of this particular car, nor does it reflect what the original owner paid for it.
*Advertised price at time of posting. Sellers can raise or lower prices on their original ad at any time. Click on the original ad to view current price/availability.
Mileage Disclaimer: NOC has not confirmed if the mileage stated by the seller is true and accurate. It is up to the buyer to verify these claims. Vehicle history reports, service records stating mileage, and even inspections of odometer tampering are recommended.
Share This Car With A Friend: