44,777 Original Miles
Manual Transmission
1.6L DOHC 4 cyl VTEC
160 hp @ 7600 RPM*
111 lb/ft torque @ 7000 RPM*
Capable 0-60 MPH: 7.1 seconds
Top Speed: 136 MPH
*Base Price in 1999: $17,860
*Seller Asking:
$12,500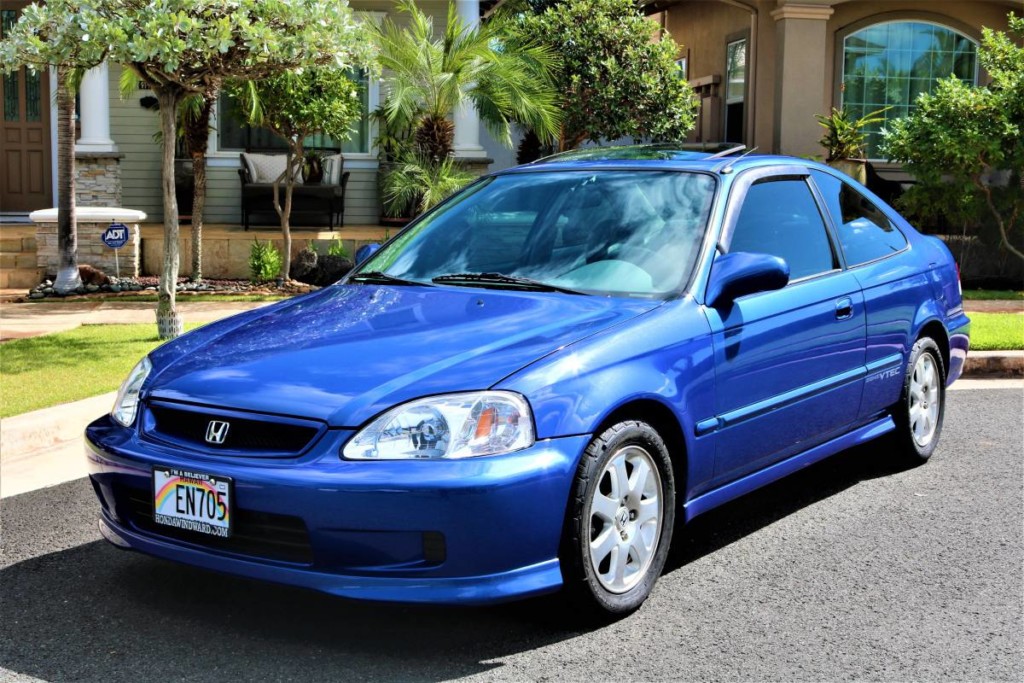 Fast Facts:
The Civic Si was powered by the B16A2 (the "B" refers to dual overhead cams, "16" refers to 1.6L). As one of the high-strung variants of the B-Series engine family (like the Integra Type R's B18C5), this motor pushed the boundaries of mass-produced, high RPM engine technology. With its oversquare design, the B16A2 can rev to 8,000 RPM and produce 1 hp per cubic inch – all while providing 26/31 MPG and worry-free Honda reliability
Very few manufacturers offered an engine of this high-strung nature in the late 90's (most were going turbo or V8) – the ones that existed either weren't mass produced or weren't nearly as reliable. Even the M3's S52 from BMW's M division could only produce .75 hp per cubic inch … and it made peak hp at a measly 6,000 RPM
In addition, the B16A2 was designed to last well over 100k miles before needing a rebuild (unlike most other high-revving engines at the time), and no special maintenance was required by Honda (such as regular valve lash adjustment intervals)
The high RPM achievement was due to several factors. Special pistons are employed that feature high silicone content – silicone increases a piston's thermal stability, allowing it to withstand a wide range of temperatures. This is necessary for the high speeds (and therefore high temperatures) that 8,000 RPM entails. The pistons also feature a low-friction coating on the skirts
The block is all aluminum and features a forged steel crankshaft (fully counterweighted) and forged steel rods with oversized bolts for increased strength. The oiling system is incredibly well designed on these engines – so well that no engine failures are ever reported due to an oiling issue
While the B-series engine family consists of many variations (B16, B17, B20, etc), only 2 short blocks are used between the entire lineup. The only difference between the two blocks is the deck height
The variations between each engine are the result of different pistons, rods and crankshafts. All engine parts are interchangeable between the B-Series motors, as well as transmissions
In addition to the special engine, the Si sees handling improvements from progressively valved shocks, a front strut-tower brace, and firmer springs and sway bars
Key Model Year Changes:
The EM1 generation Si was only built for 2 years (1999 and 2000)
2000 models receive rear child restraints and optional removable cup holder insert (for smaller cups)
Virtually no changes between 1999 and 2000 models. Honda left the 2000 MY Civic lineup untouched to focus on the redesigned 2001 model
Seller Notes:
44k original miles
Clean title, no accident history
Factory Electron Blue paint is all original except for front bumper and one fender
Original B16 Motor
Sunroof car
Has a reconstruction permit due to aftermarket exhaust/header install in 2013. (In Hawaii, a reconstruction permit is a permit for vehicle modifications – not to be confused with "reconstructed title")
There is some surface rust in the trunk area. No rust on the underside
New Tires. All fluids serviced
Location: Honolulu, Hawaii – (more photos below)
Update: Car has sold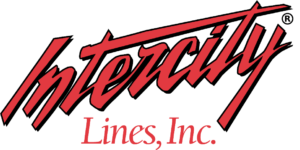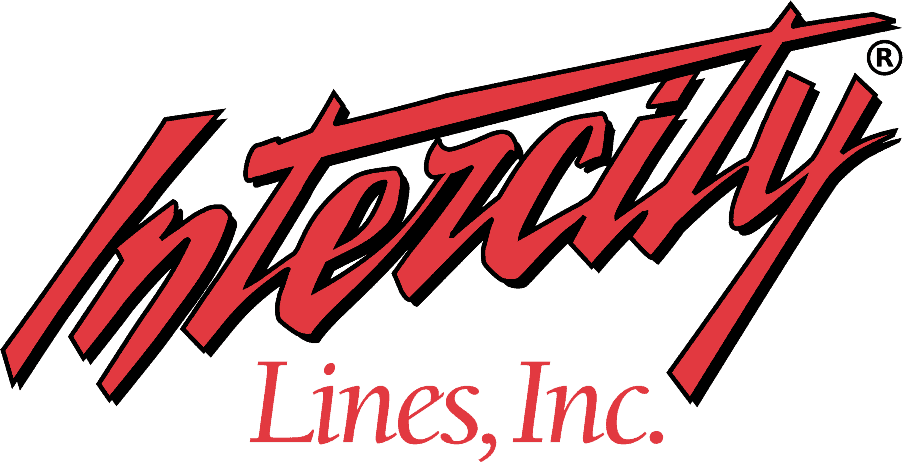 – Click for shipping quote –
NEVER MISS A CAR!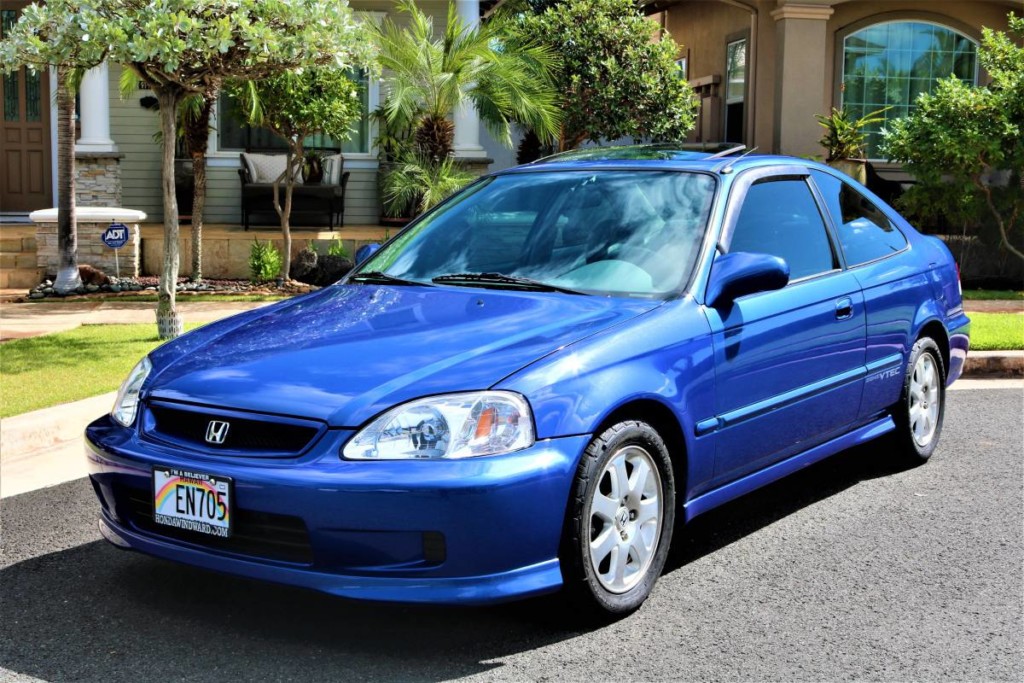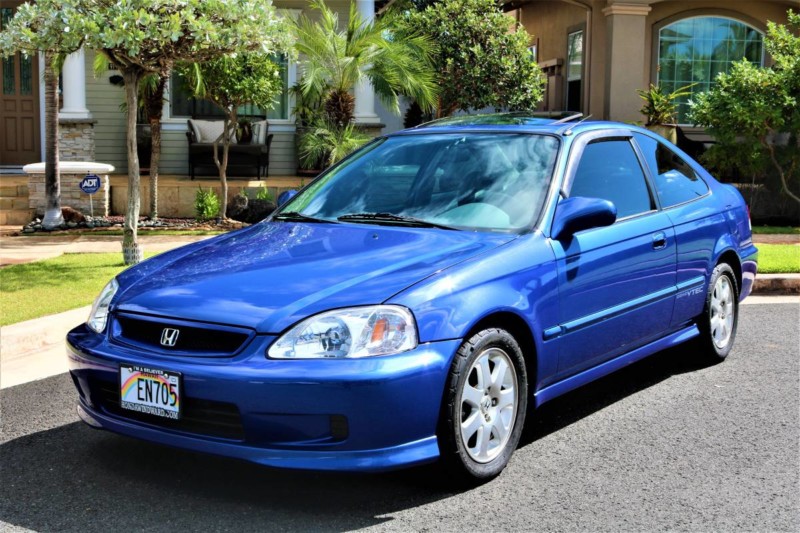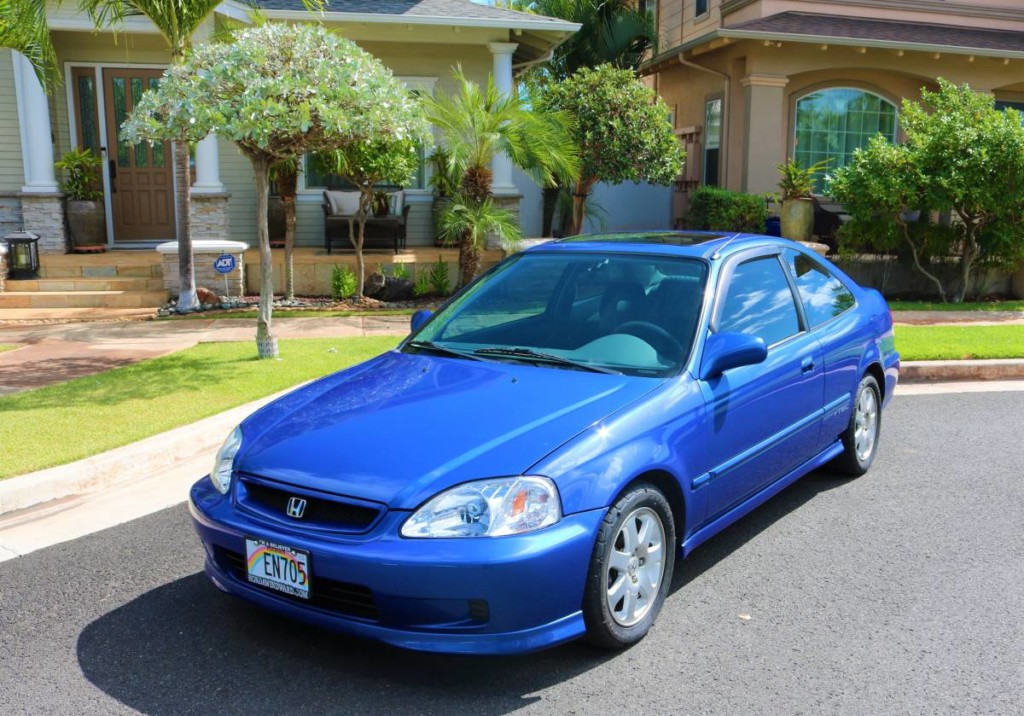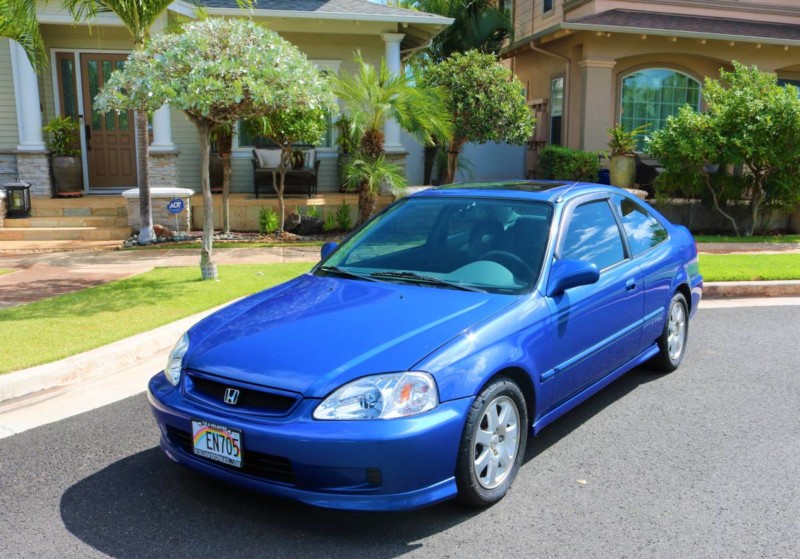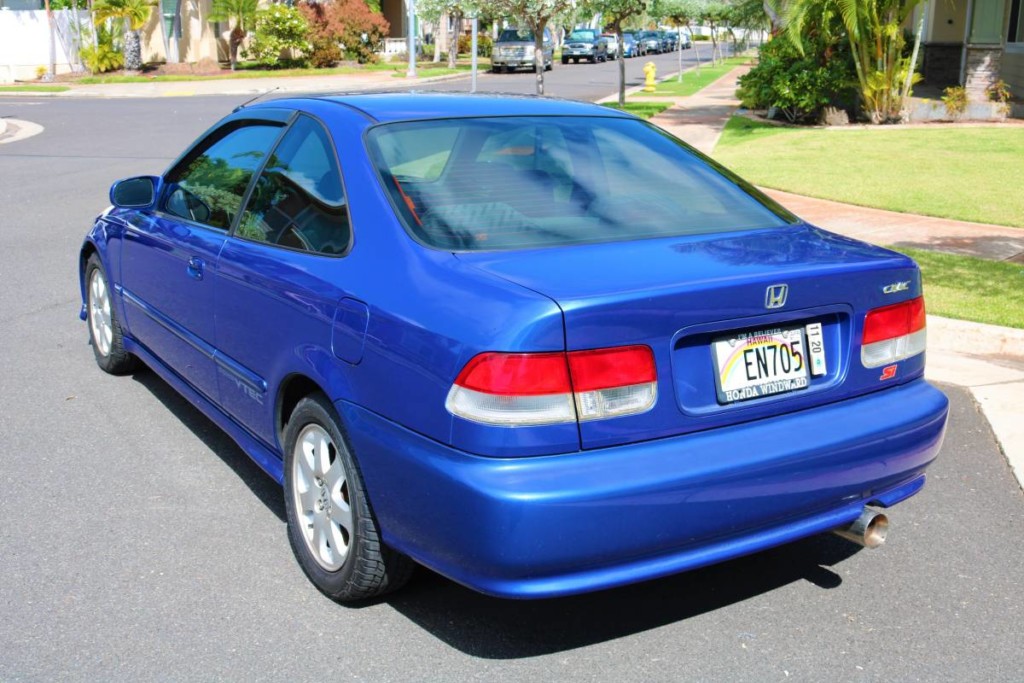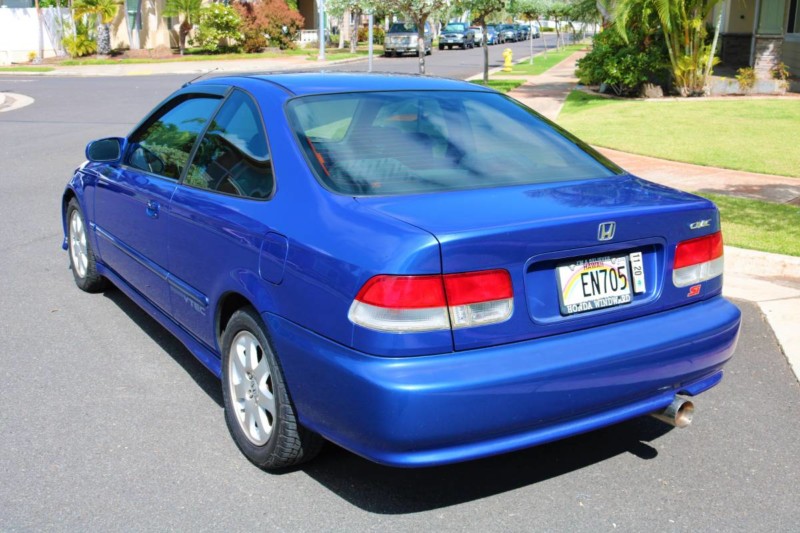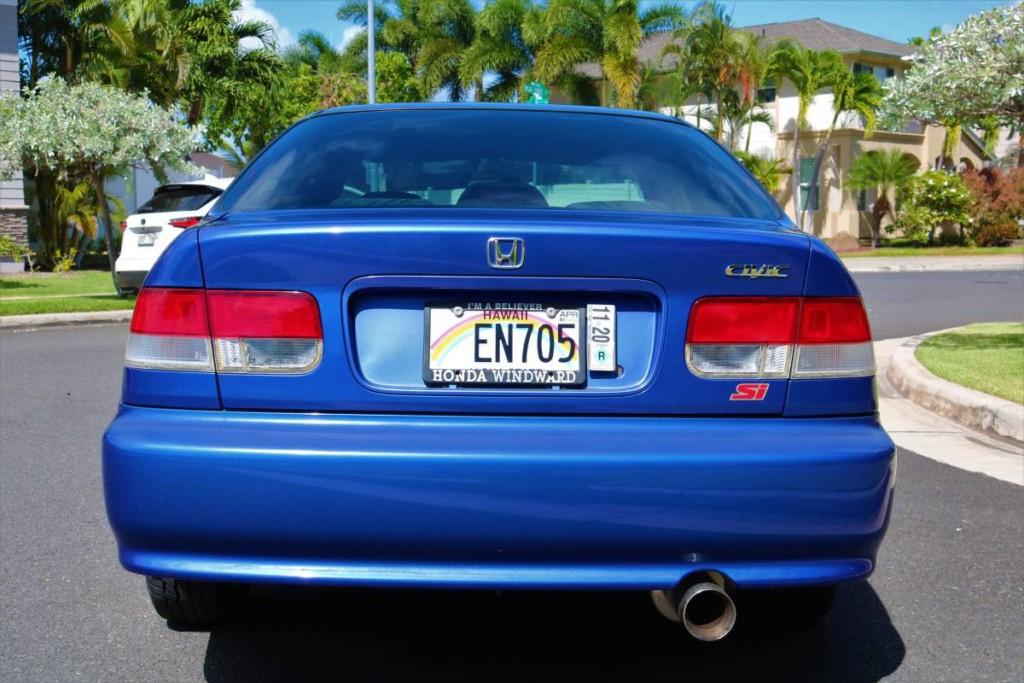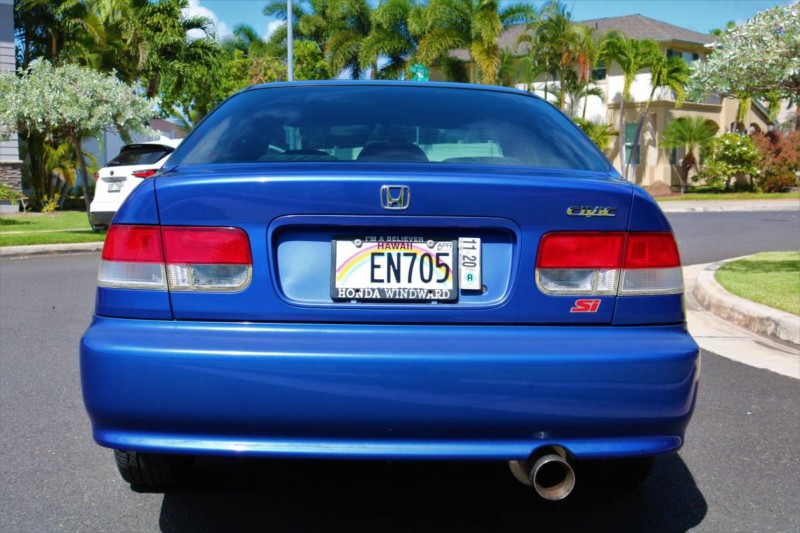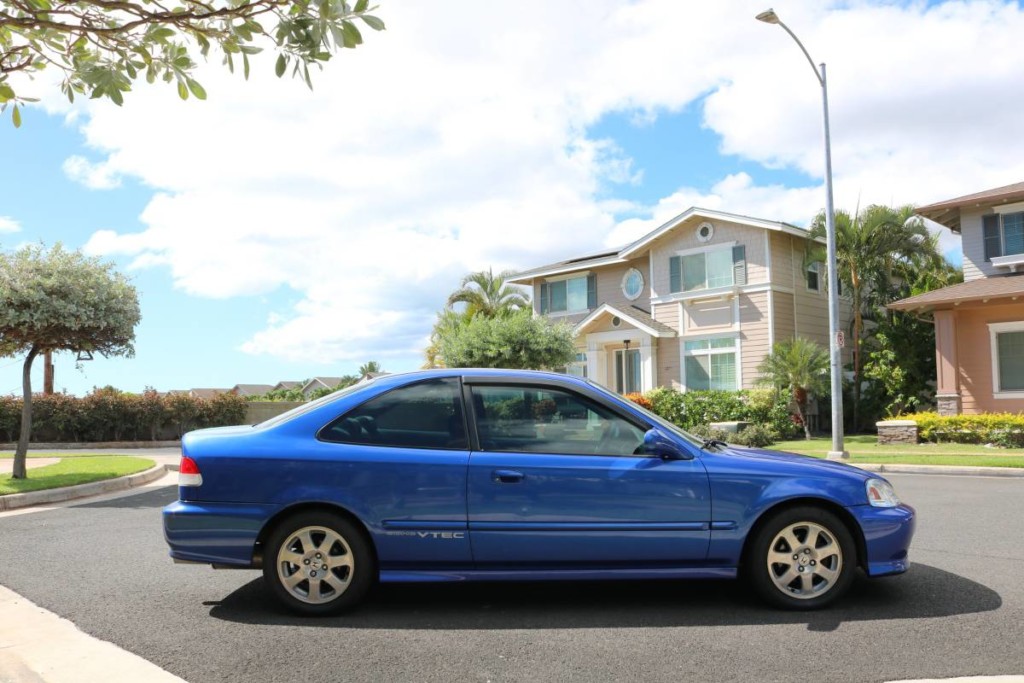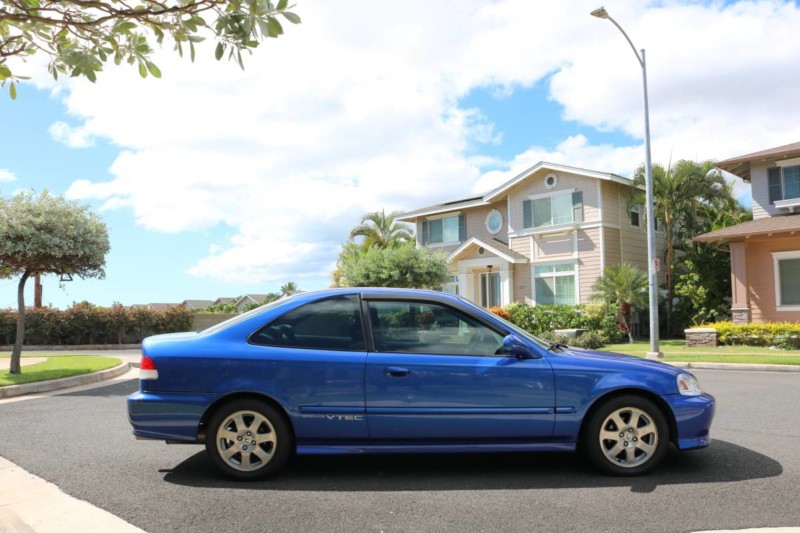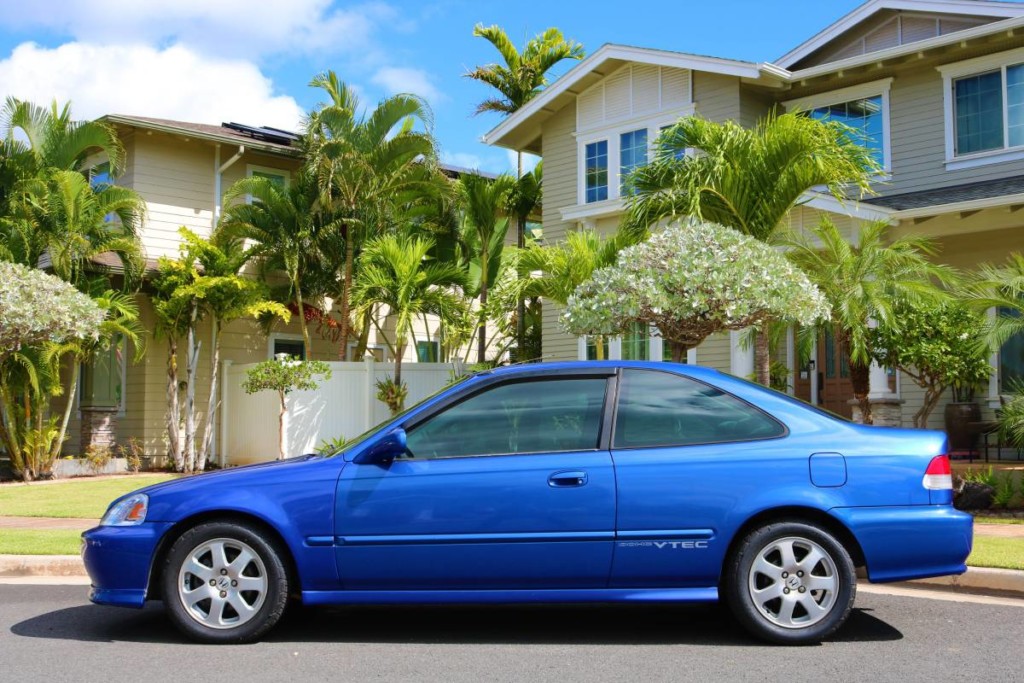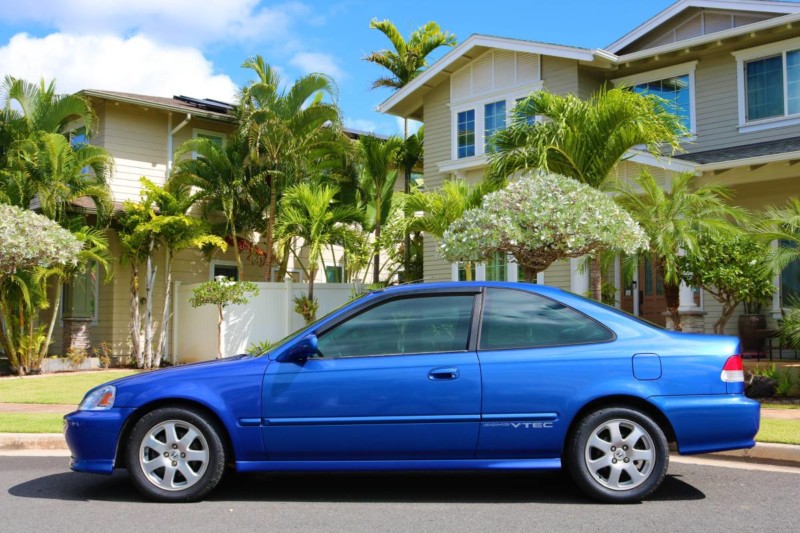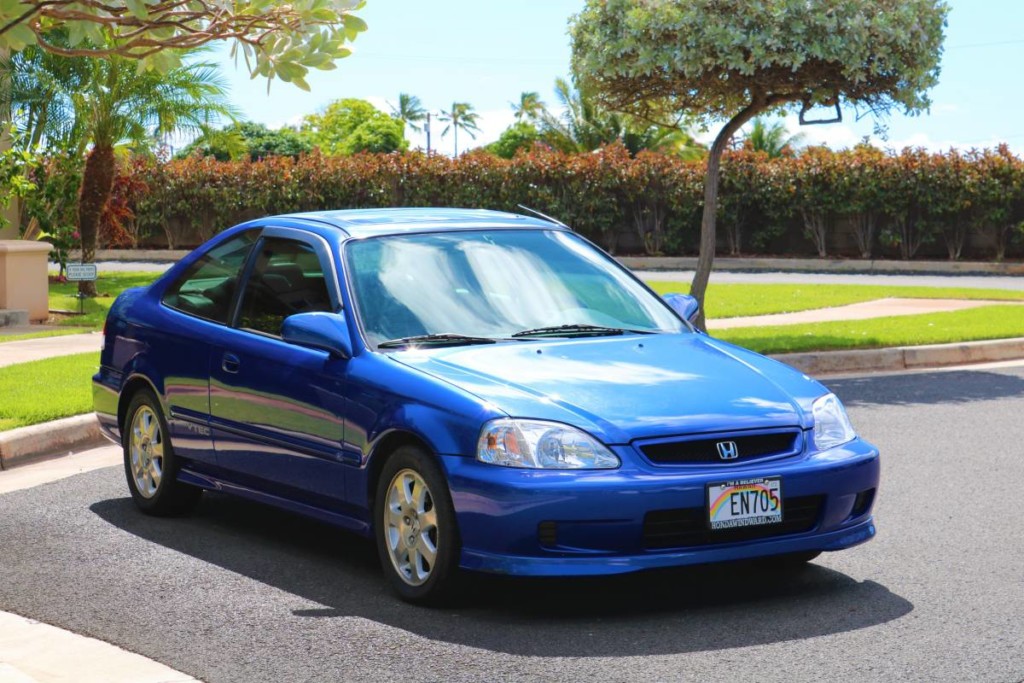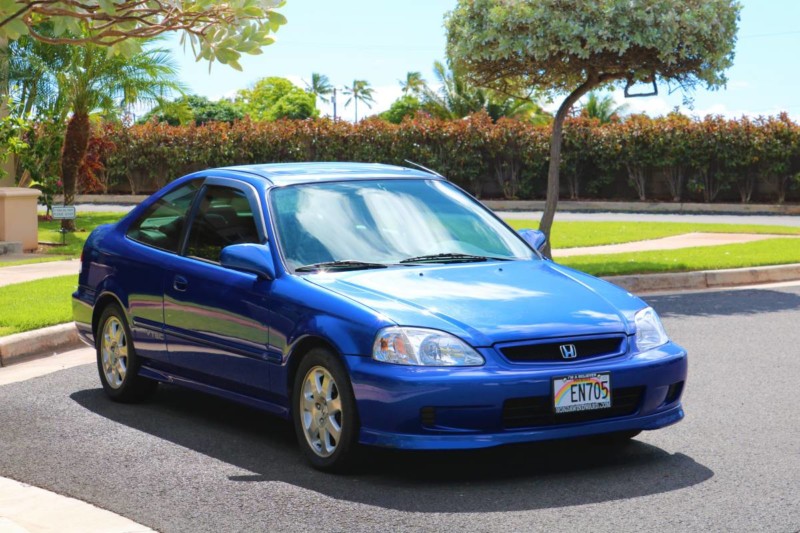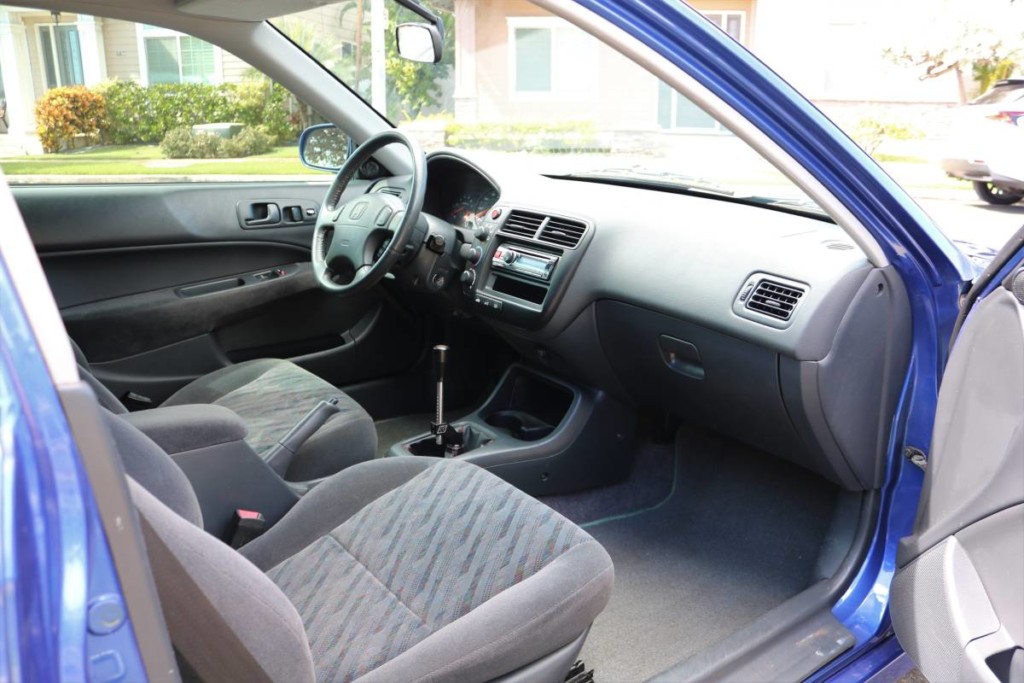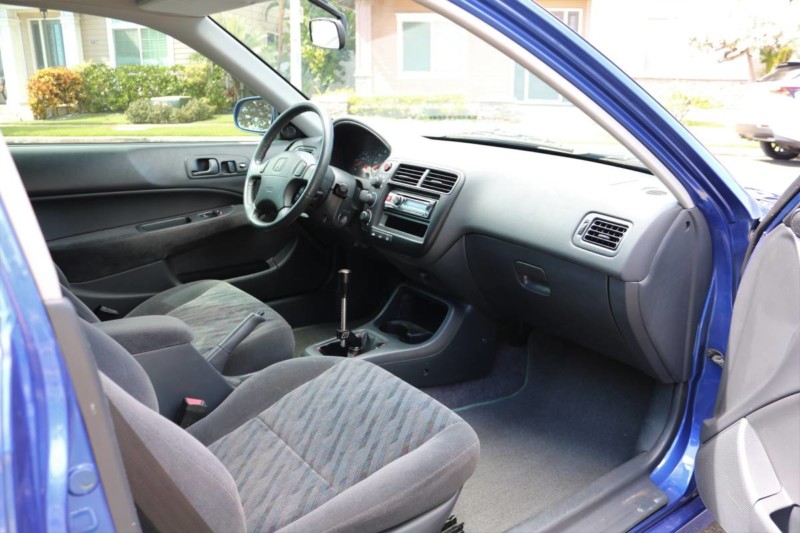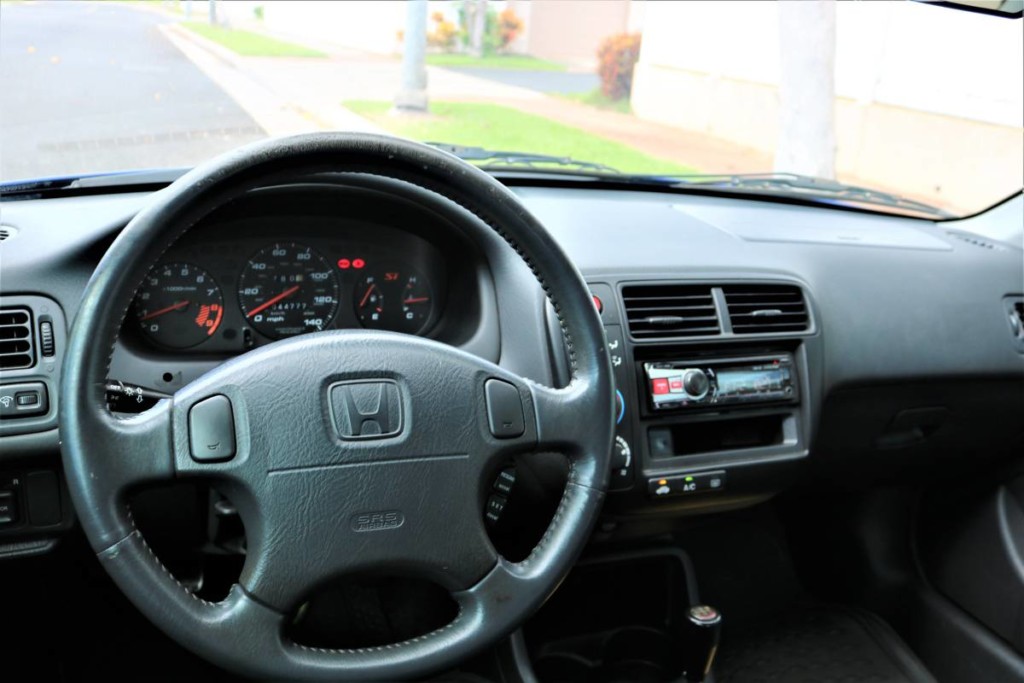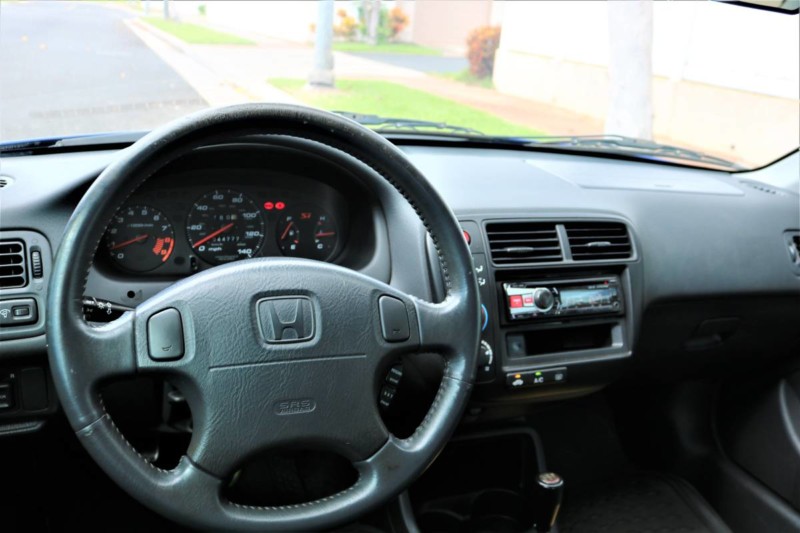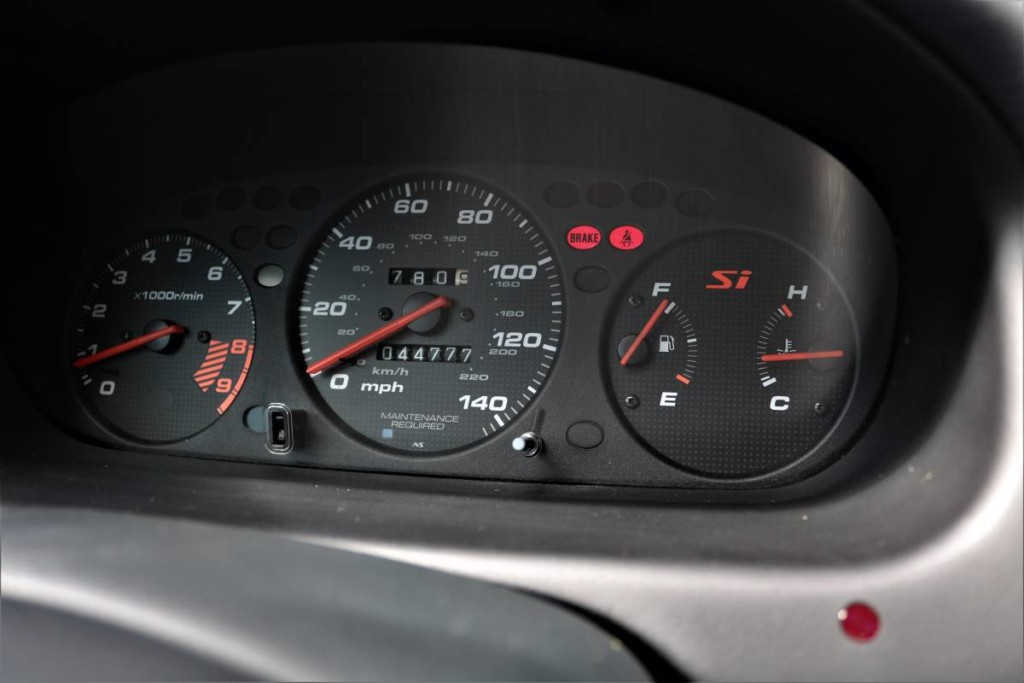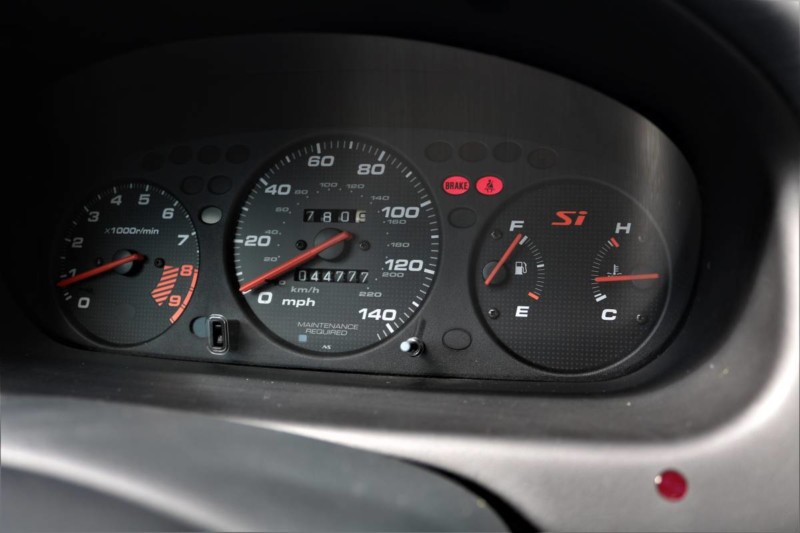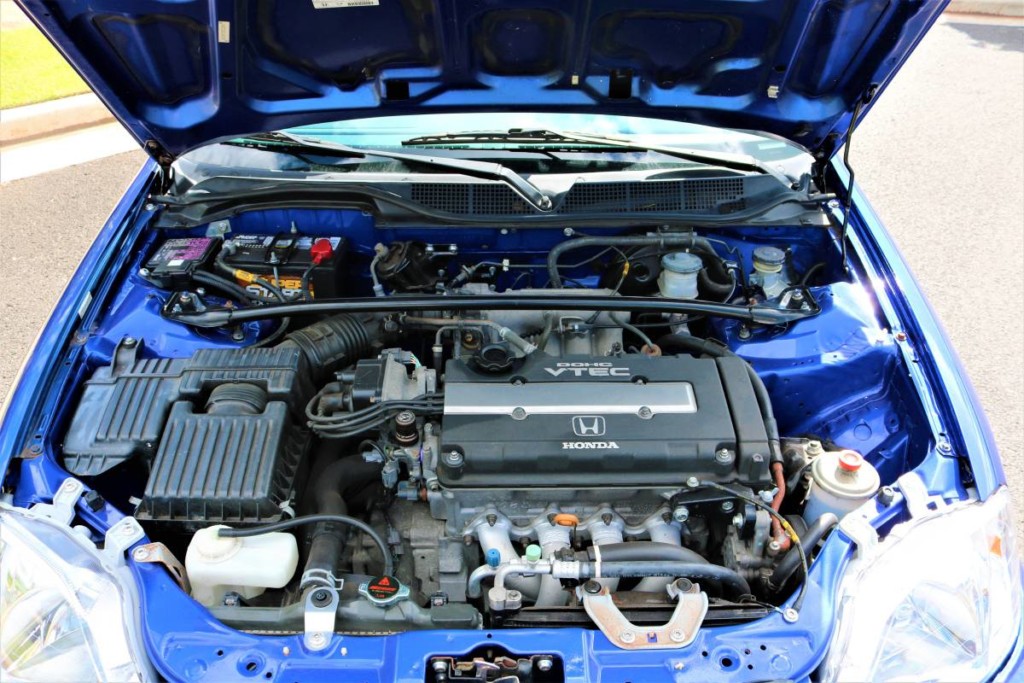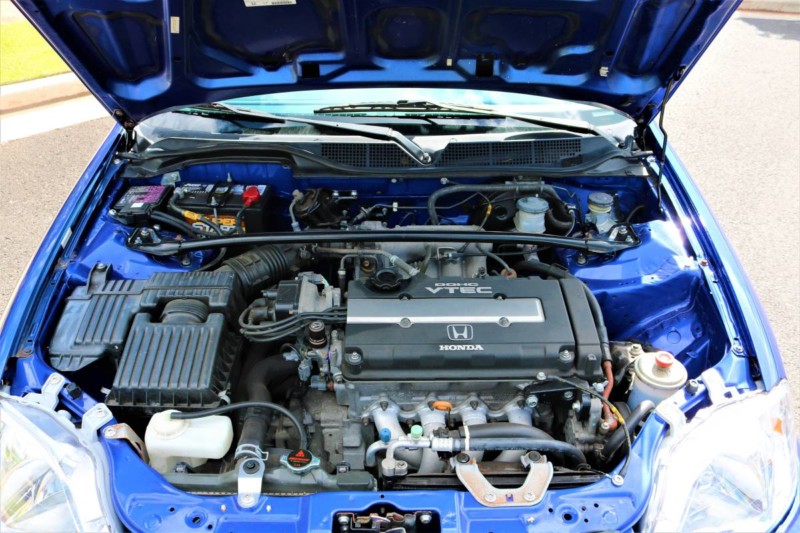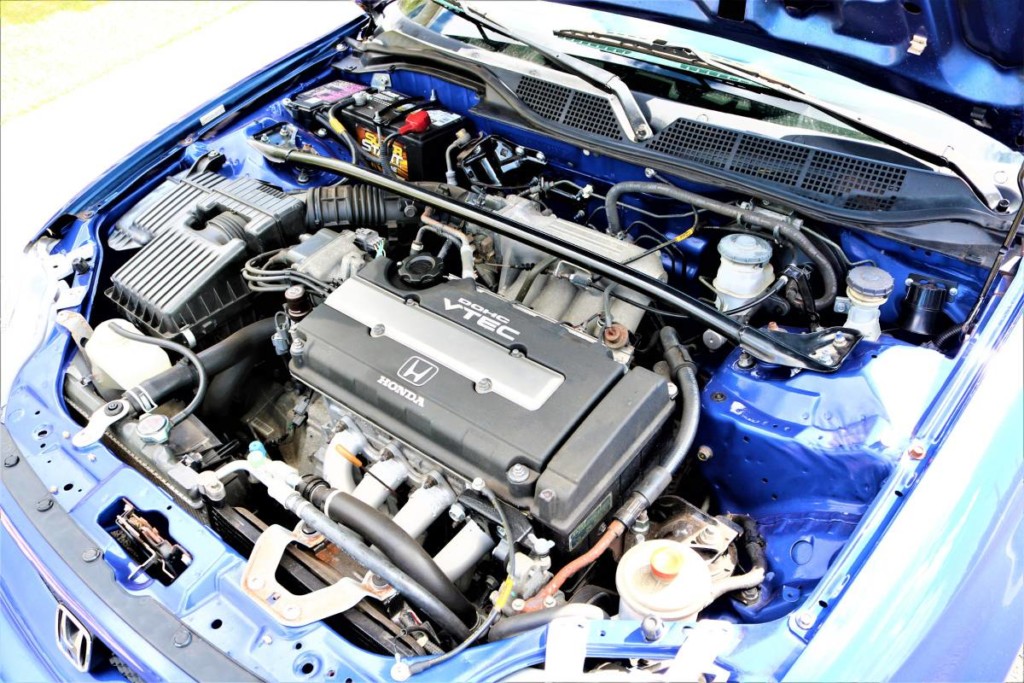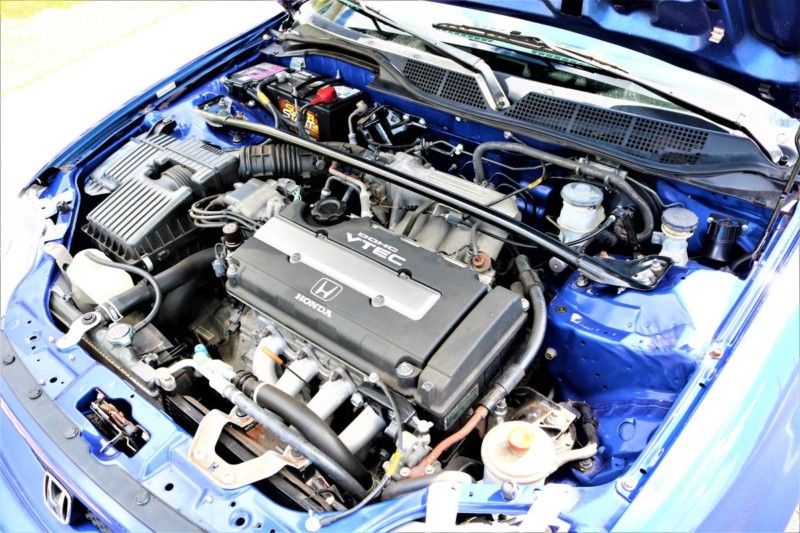 To list your own car, contact us
HERE
.
*SAE rated from factory. May not reflect current output.
*Performance numbers pulled from either the factory brochure or reputable automotive road tests.
*Base price when new does not reflect original MSRP of this particular car, nor does it reflect what the original owner paid for it.
*Advertised price at time of posting. Sellers can raise or lower prices on their original ad at any time. Click on the original ad to view current price/availability.
Mileage Disclaimer: NOC has not confirmed if the mileage stated by the seller is true and accurate. It is up to the buyer to verify these claims. Vehicle history reports, service records stating mileage, and even inspections of odometer tampering are recommended.
Share This Car With A Friend: