49,889 Original Miles
Automatic Transmission
5.0L M119 V8
315 hp @ 5600 RPM*
347 lb/ft torque @ 3900 RPM*
Capable 0-60 MPH: 6.3 seconds
Top Speed: 155 mph
MSRP in 1999: $91,900
*Seller Asking:
$22,000 obo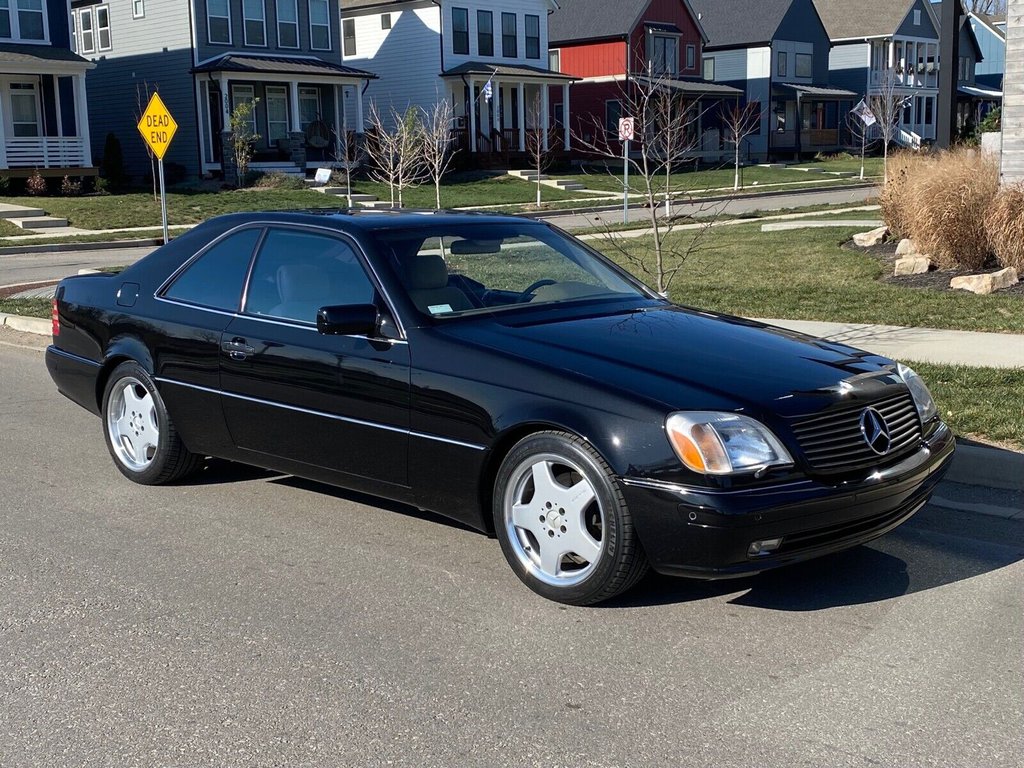 Fast Facts:
The Mercedes (C140) is essentially a 2-door variation of the W140 chassis S-Class. This body style has been around since 1992 and has received several name changes throughout the '90s (see model year changes)
The only V8 used in the C140 throughout the entire 1992-1999 production run was the M119 engine. The M119 carries motorsport pedigree, helping Mercedes win the 1989 24hr LeMans in the Sauber C9
The W140 is one of the biggest S-Class variants ever built. The bulky proportions can be blamed on the desire to accommodate tall drivers. Chief engineer Wolfgang Peter and car line manager Rudolf Hornig (both 6ft 3″) sat in an early prototype during development to gauge interior space. Unfortunately, both of them hit their heads against the ceiling
While it seems a minor inconvenience, raising the roofline required an entire redesign of the car to maintain proper exterior proportions. The entire car had to be wider, which necessitated a suspension redesign, a revised layout, etc. The end result was an S-Class so large that management insisted on making the replacement model smaller (the W220)
The W140's development was far more extensive than any car in Mercedes history. Over 52 hand-made prototypes were built for testing, plus around 200 sub-assemblies that were constructed for individual testing. The final test phase was rigorous enough to simulate 15 years of usage, and a total of 3.1 million miles were chalked up during testing from all around the world, including Death Valley, Canada, Tokyo rush-hour traffic, Kenya, Namibia, Southern Tyrol, and Sweden
Despite the extensive development, there was one specification that was overlooked: payload. At roughly 1,076 lbs, it was hardly enough for five passengers and all of their luggage. This was likely a miscalculation that went by undetected during the hectic final years of development (which was delayed by 2 years due to spontaneous development changes and production delays)
The doors were so heavy that engineers deployed a soft-close function to ensure owners have an easier time shutting the door, which could easily be left ajar. This was one of the first mass-produced vehicles to utilize such technology
The W140 project exceeded $2 billion Deutschmarks (1990), making it the most expensive production car in Mercedes history to develop. It cost Mercedes so much money that they were forced to mark up the W140's price by 25% over its predecessor to cover the costs. The company took an even bigger blow when the first-year sales figures came in – they were dismal compared to expectations
The W140 proved to be such a costly headache that Mercedes was forced to re-think their business strategies. These setbacks could not happen again, and this meant a complete overhaul of the company's policies. Moving forward, model ranges would be simplified and all drivetrains/technology would be shared across the entire lineup where possible – no more bespoke V12s for low production models like the 600 S Class. It was at this point in time that the ambition for the highest possible standards gave way to ambitious accountants, and Mercedes cars would never be the same again
Key Model Year Changes:
Final year of the C140 generation. The following year saw it replaced with the C215 chassis
Very few changes occurred during the final years of production as Mercedes shifted focus to the replacement W220/C215 chassis
The notoriously troubesome biodegradable engine harness was resolved by the 01/1996 production date. Cars built after this date use an updated harness
From 1992 to 1993, these cars were known as 500 SEC (V8) and 600 SEC (V12)
From 1994 to 1995, these cars were known as S500 Coupe (V8) and S600 Coupe (V12)
The "CL" designation didn't appear until 1996, and applied to all 2-door S-Class vehicles from 1996 to 1999 (CL500 for V8 models, CL600 for V12 models)
Seller Notes:
50k original miles
All original
Monoblock wheels have been reconditioned
Brand new Michelin Pilot tires
New battery
Excellent shape
Contact through Ebay for more info (below)
Location: Carmel, Indiana – (more photos below)

Disclaimer: New Old Cars LLC is not affiliated with or endorsed by the seller or Ebay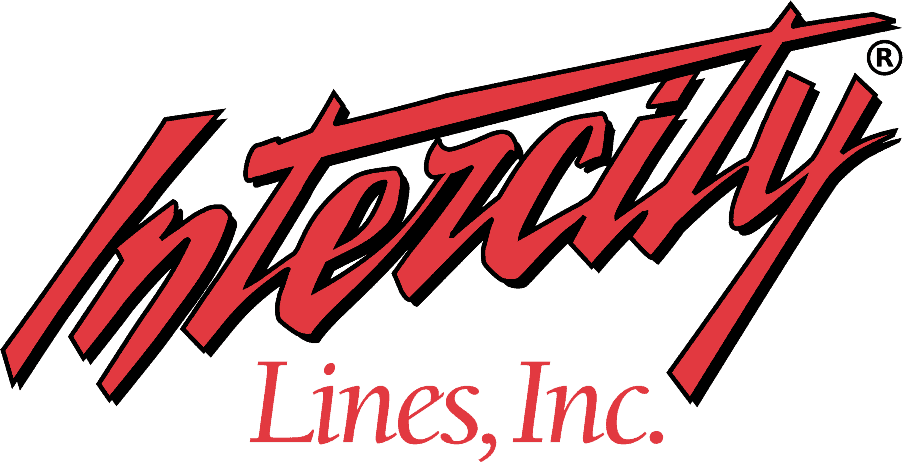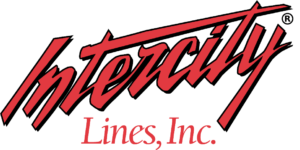 – Click for shipping quote –
NEVER MISS A CAR!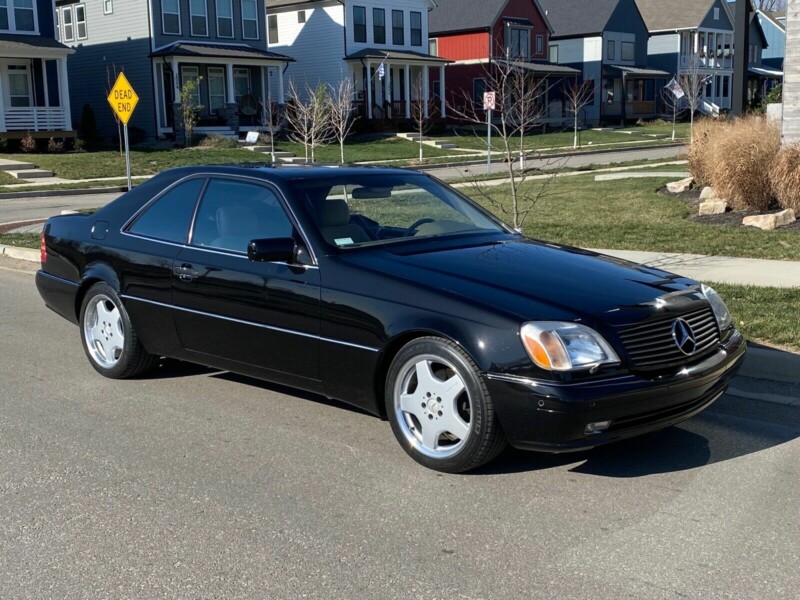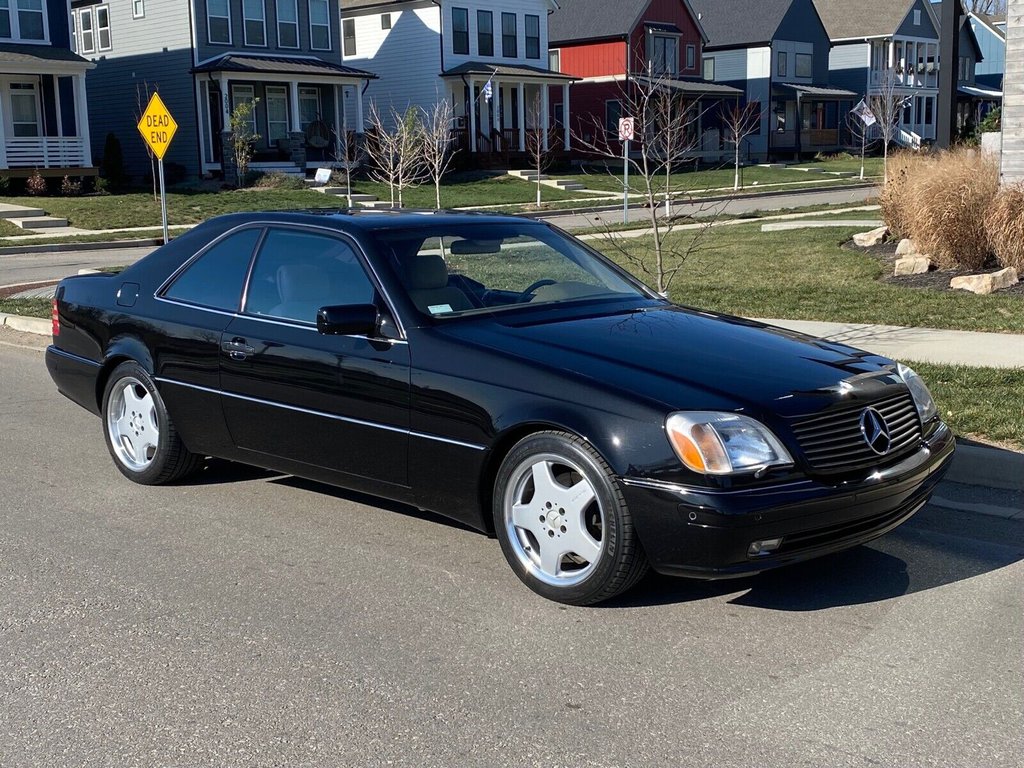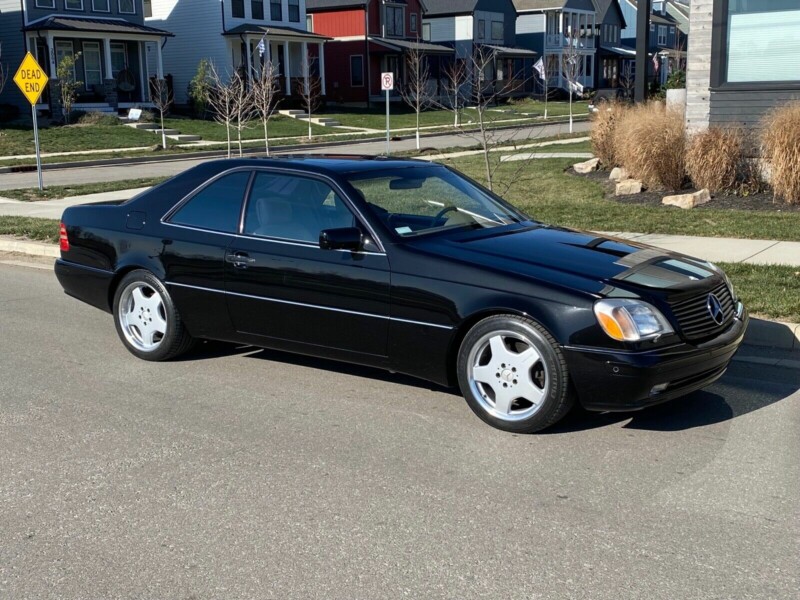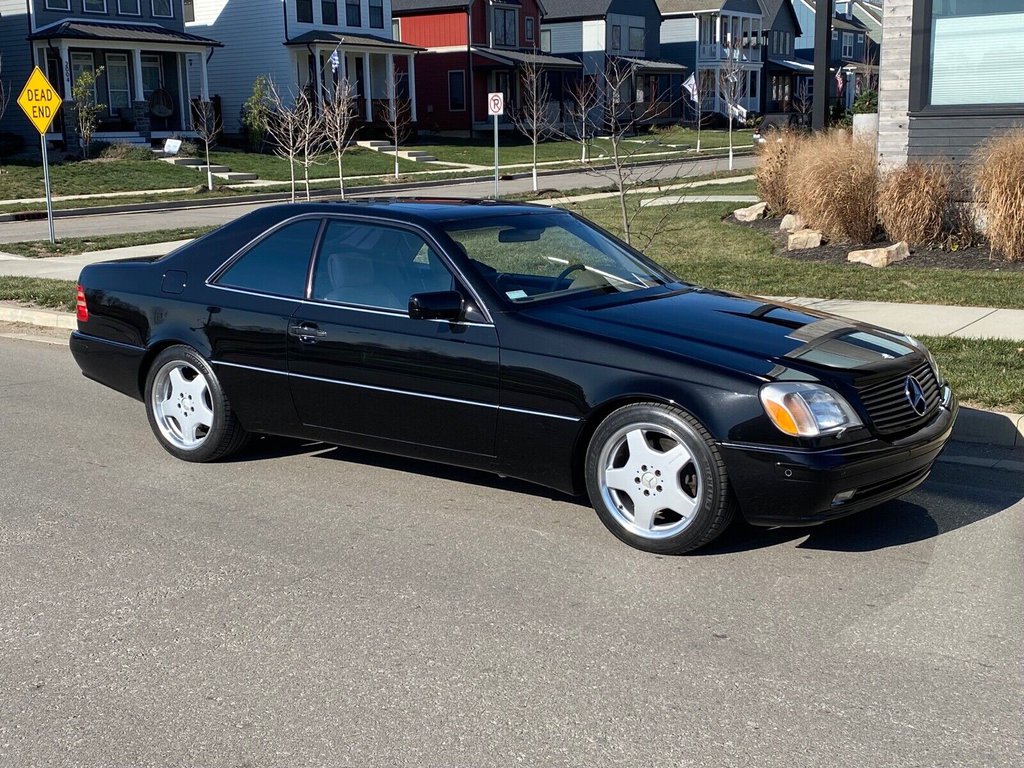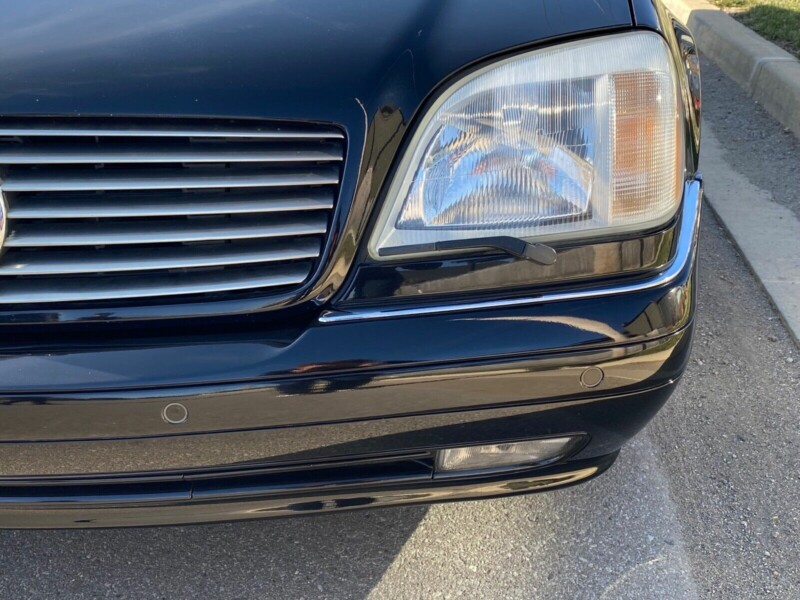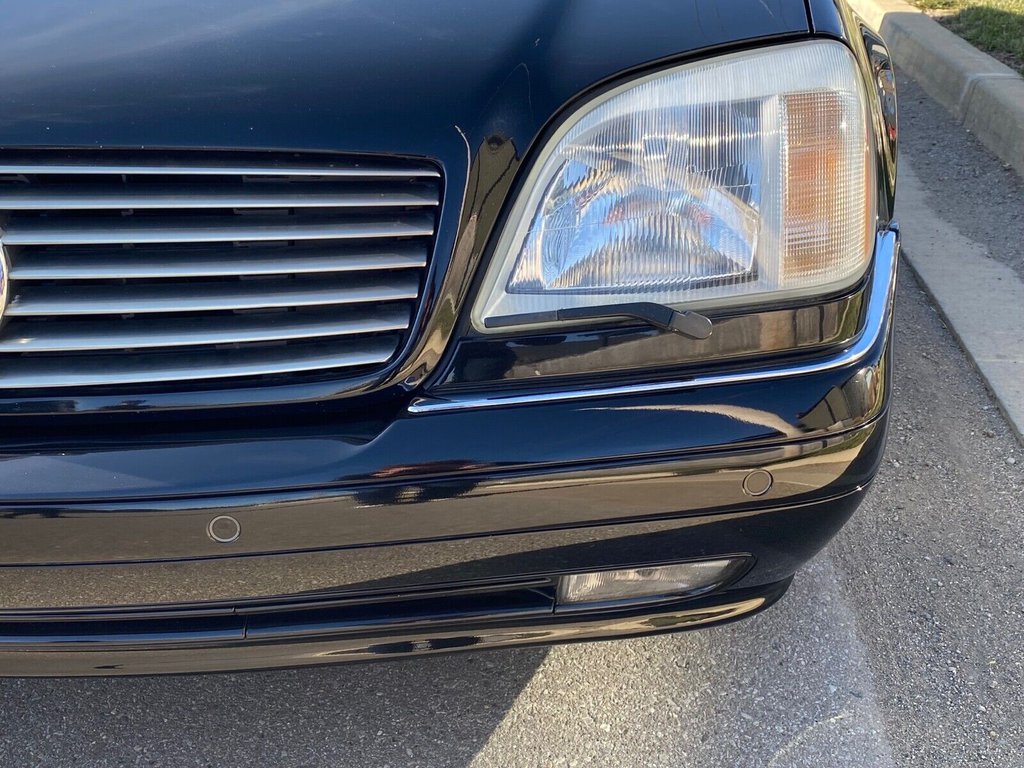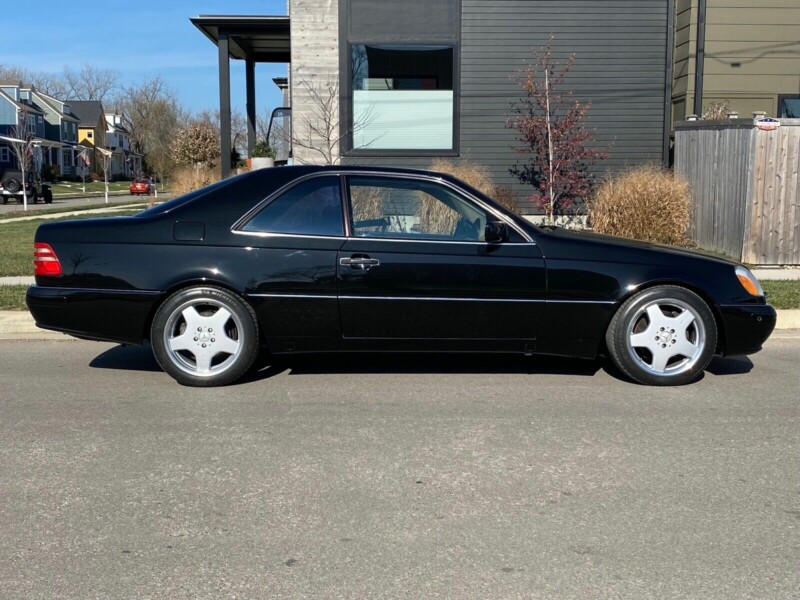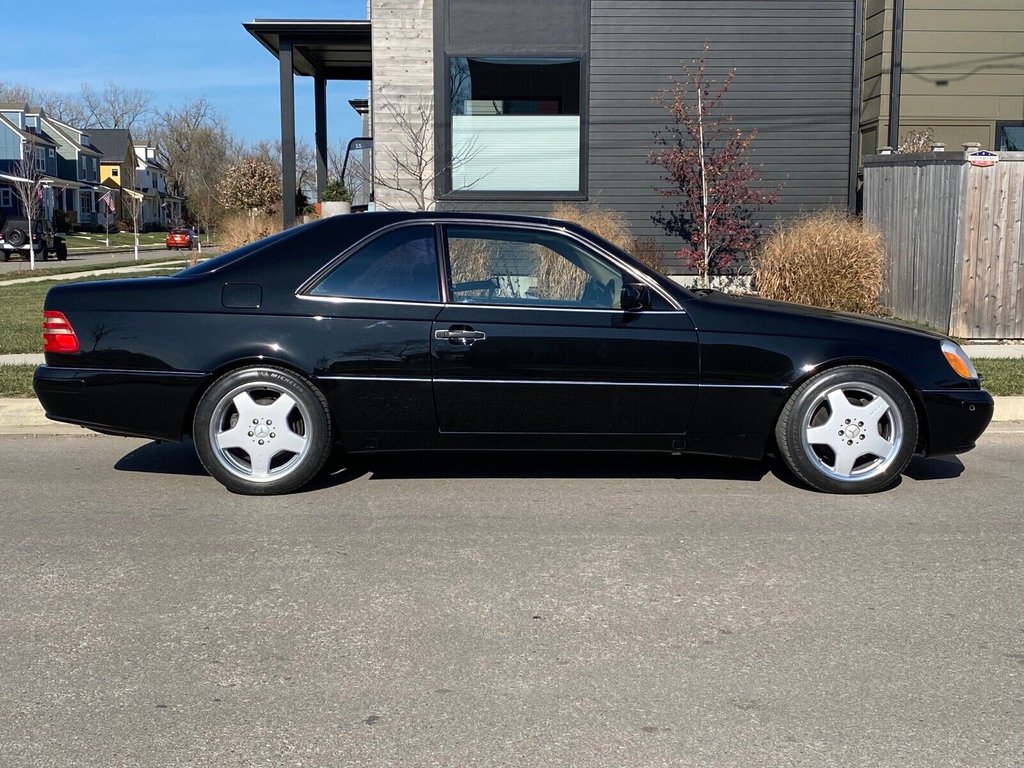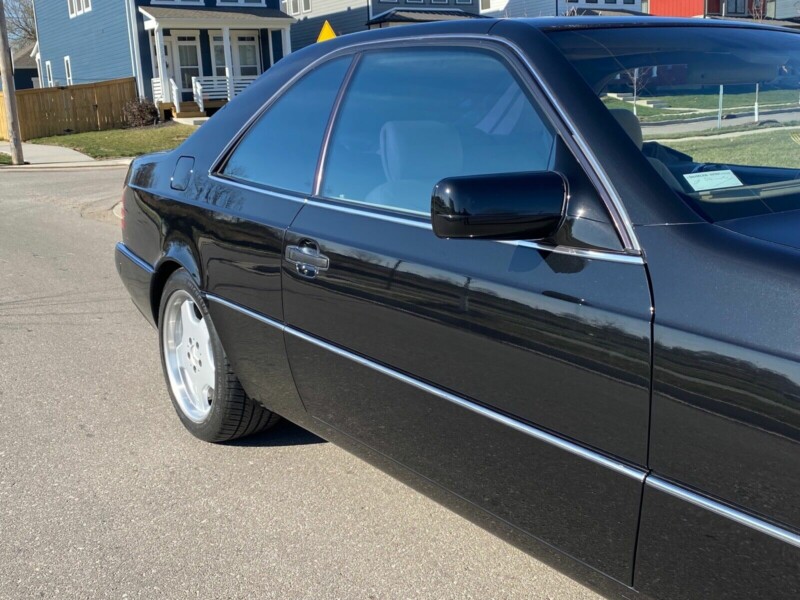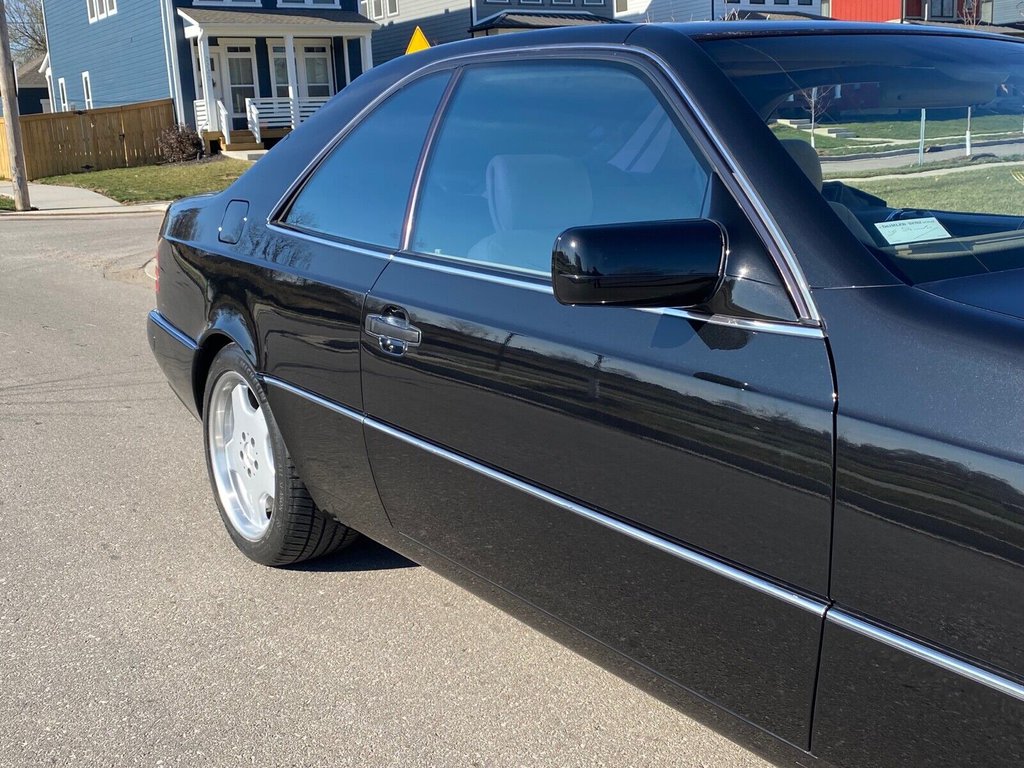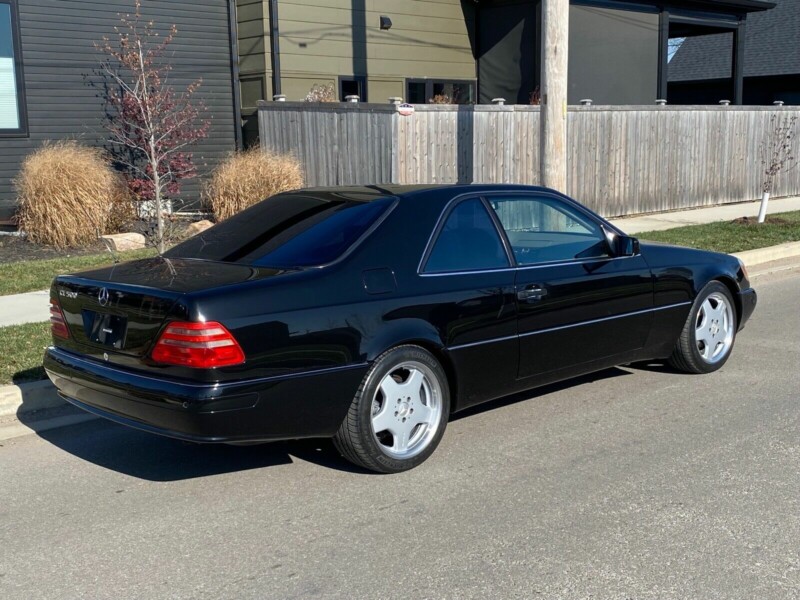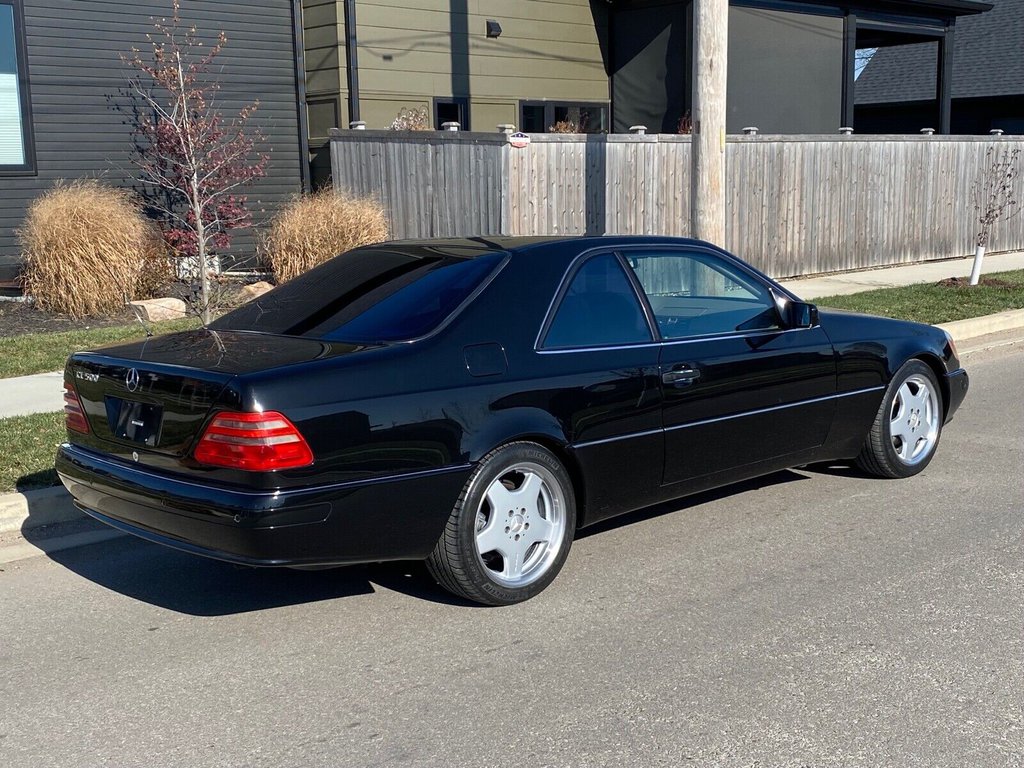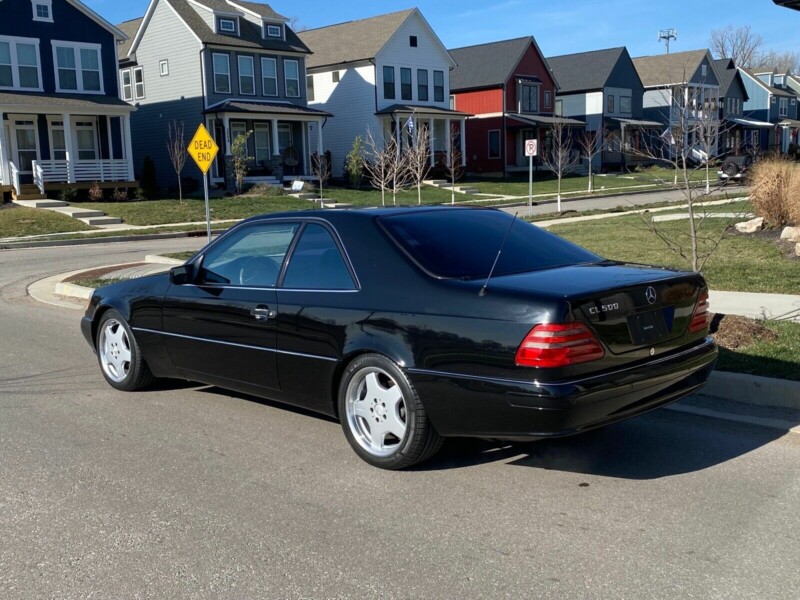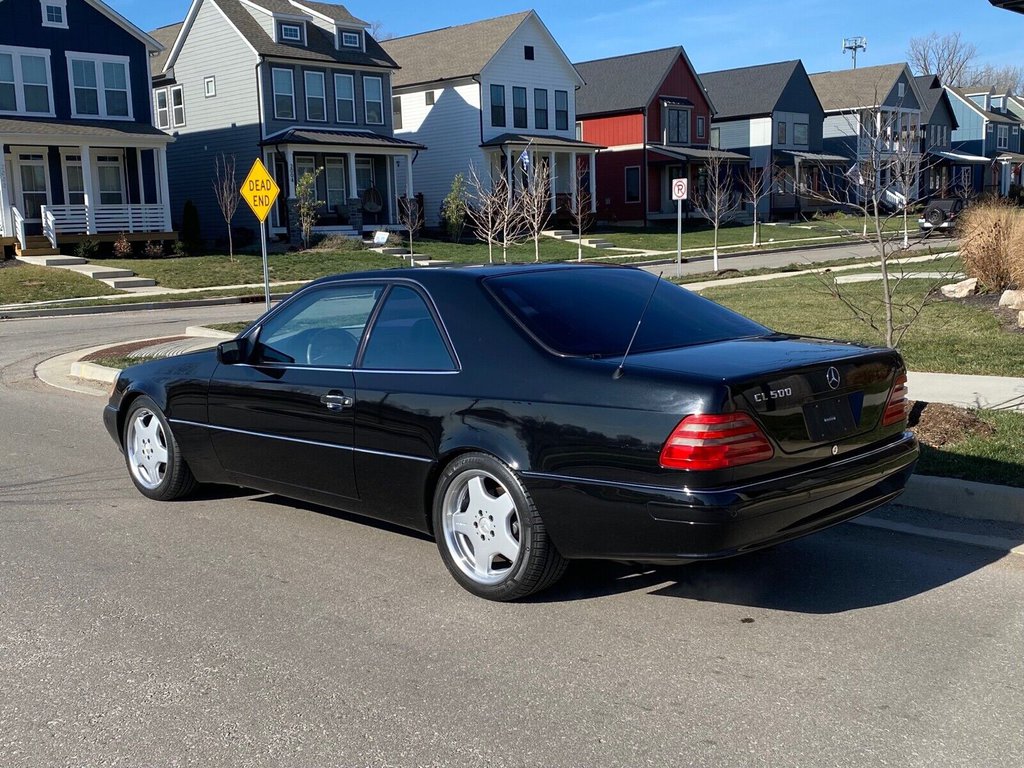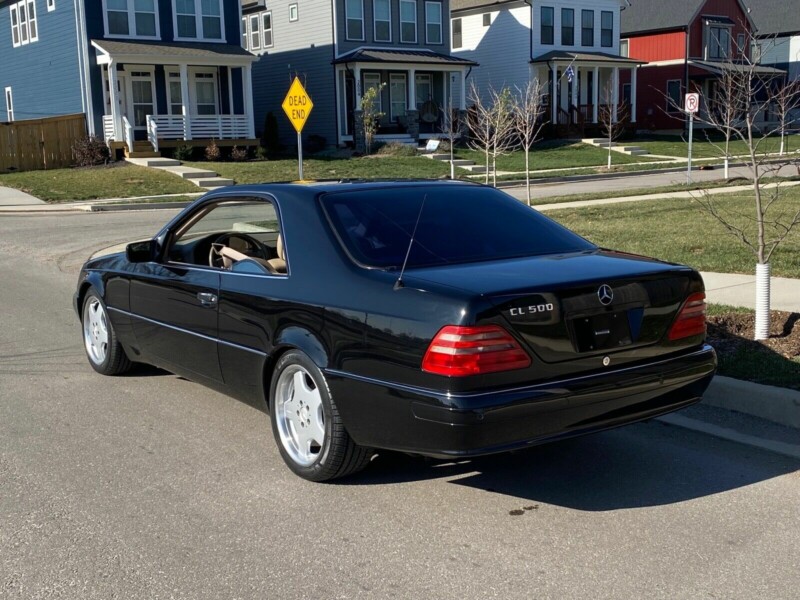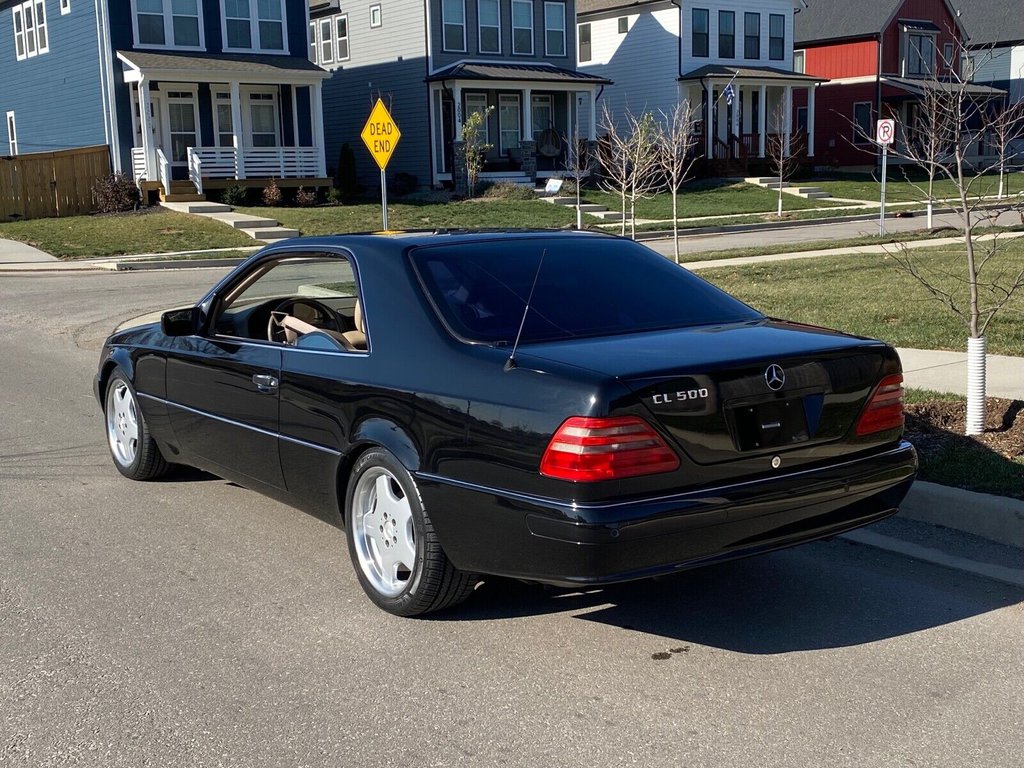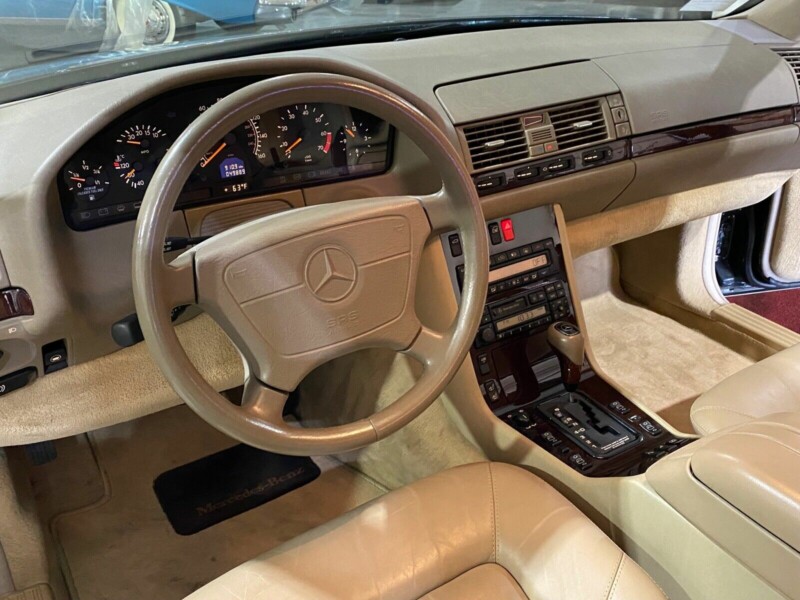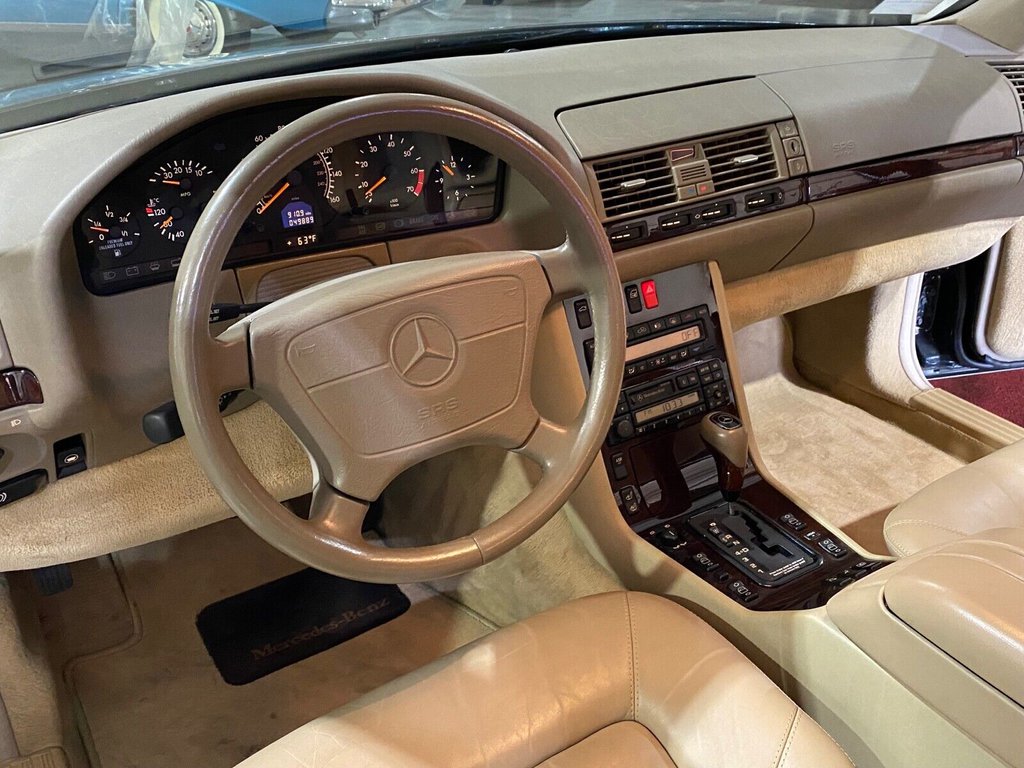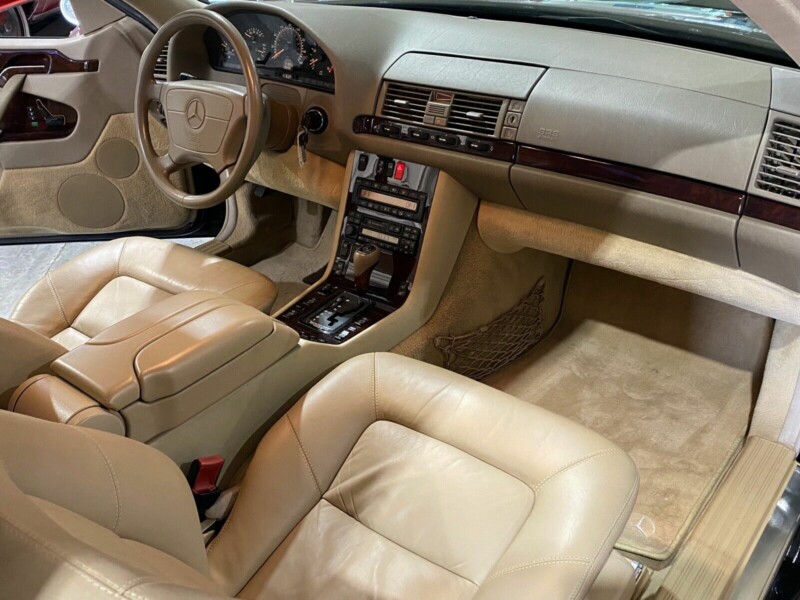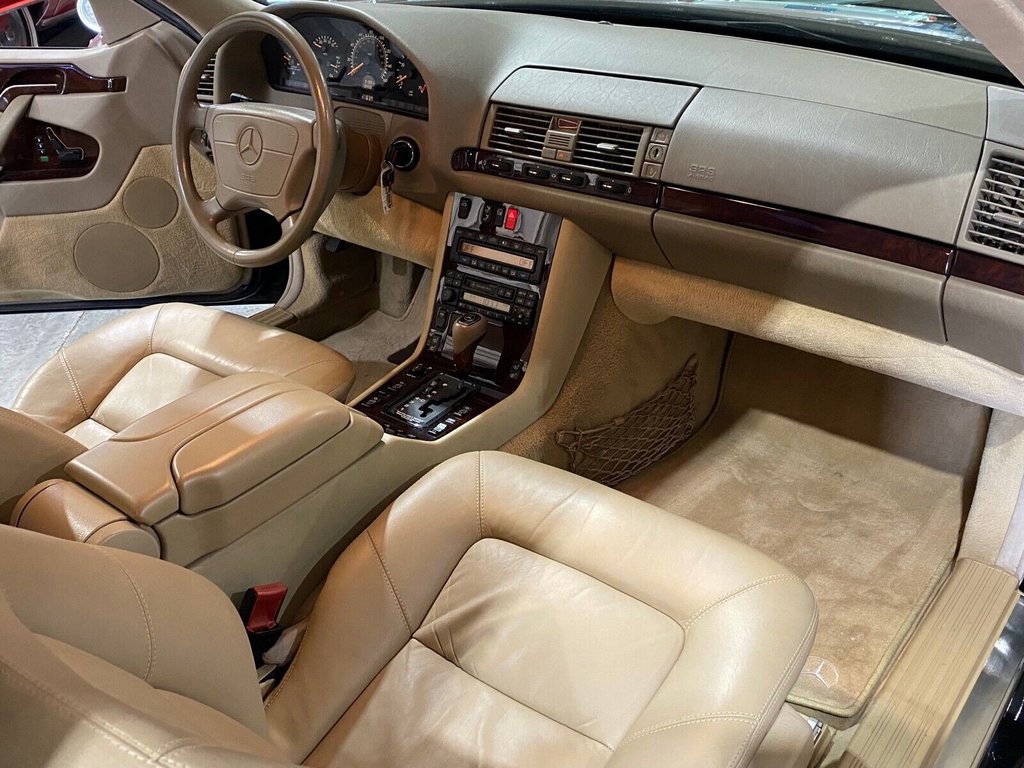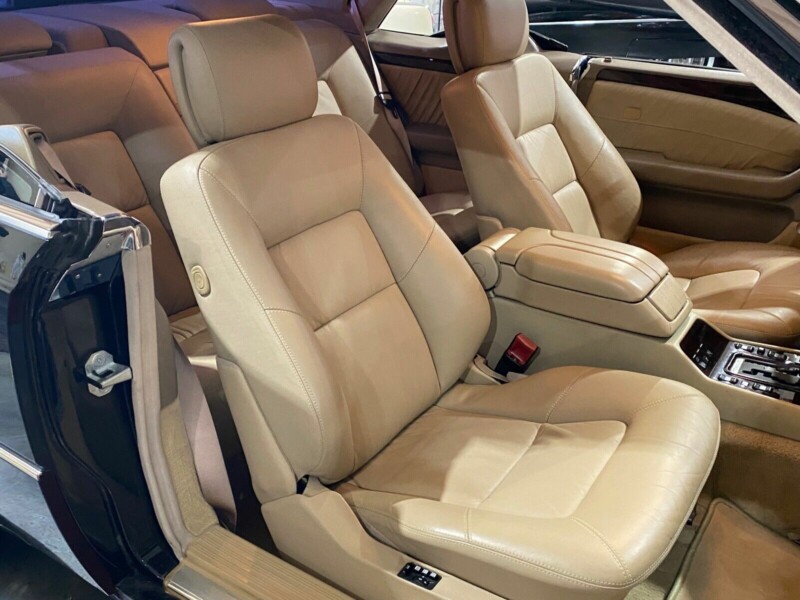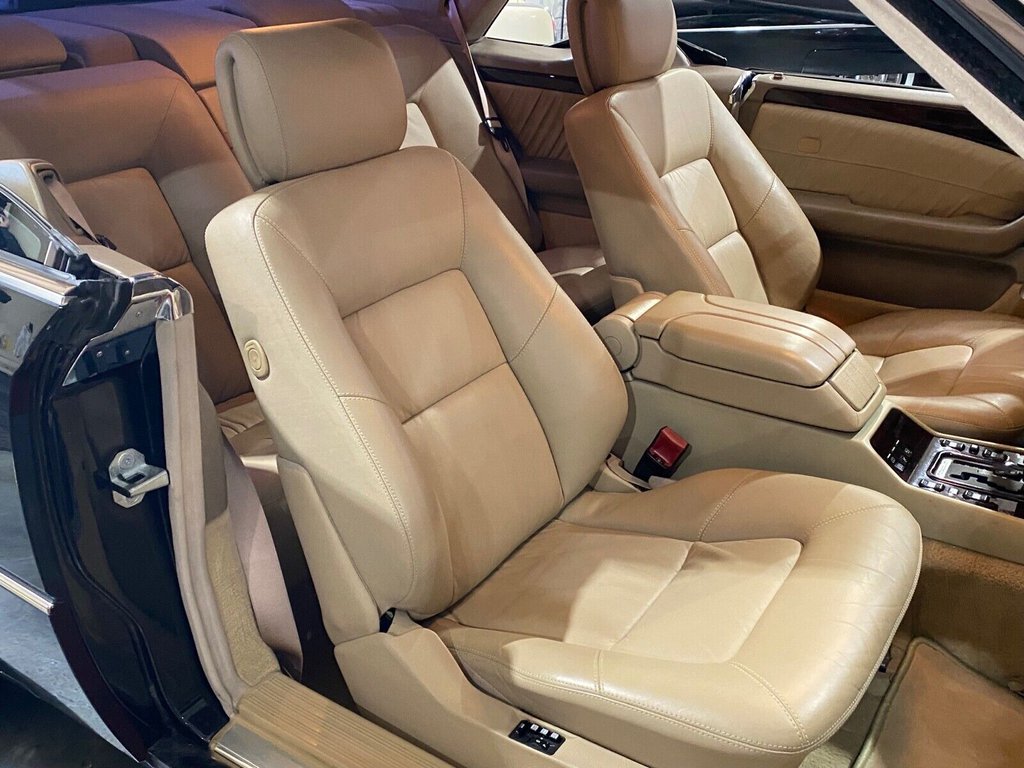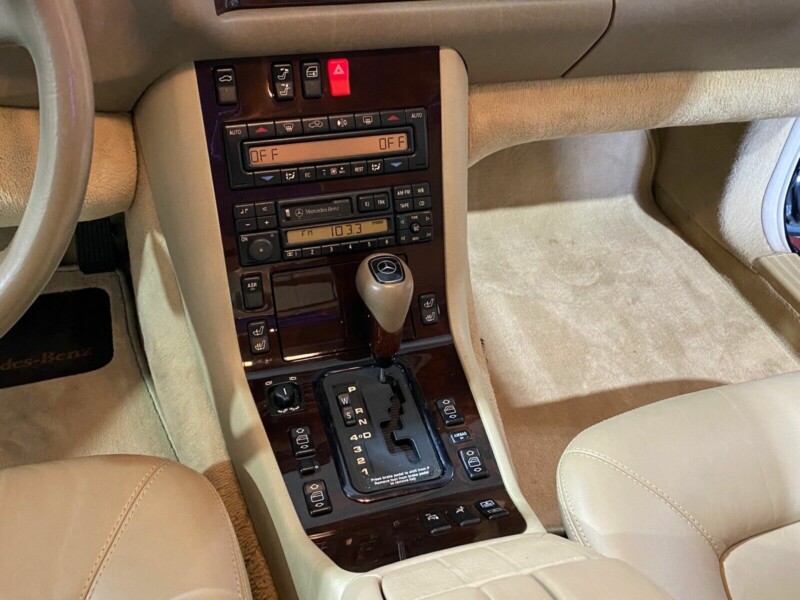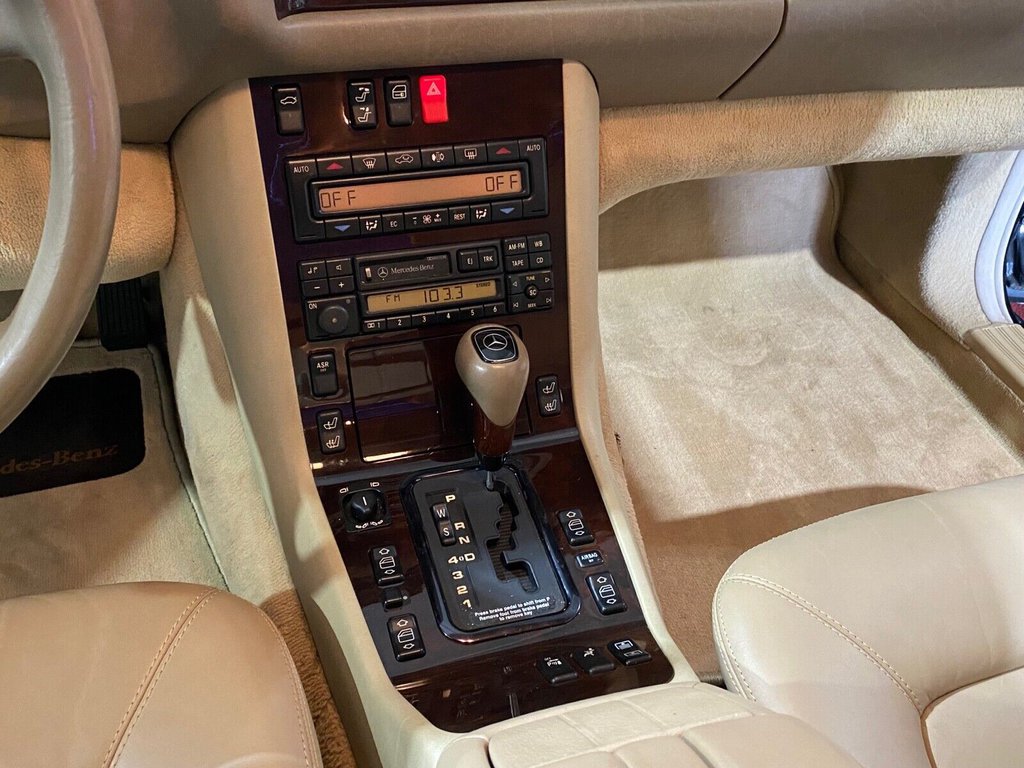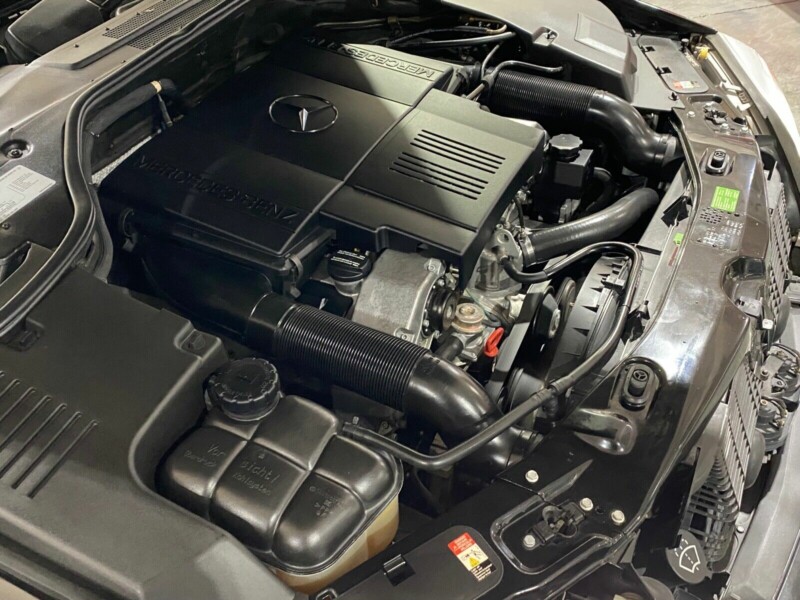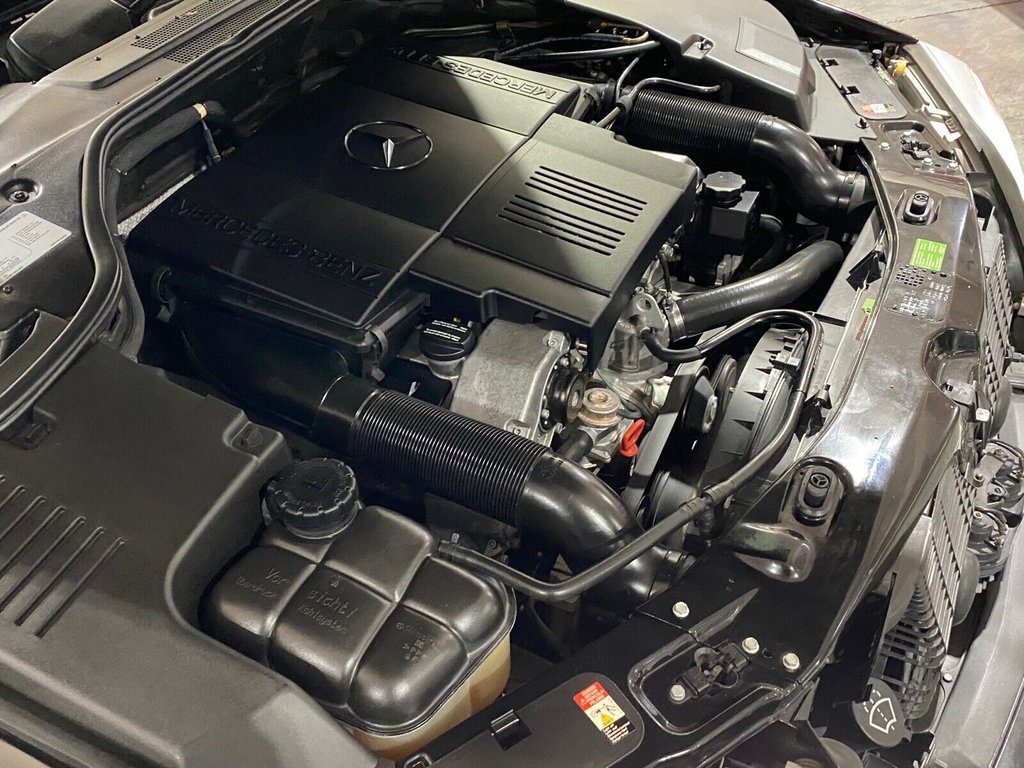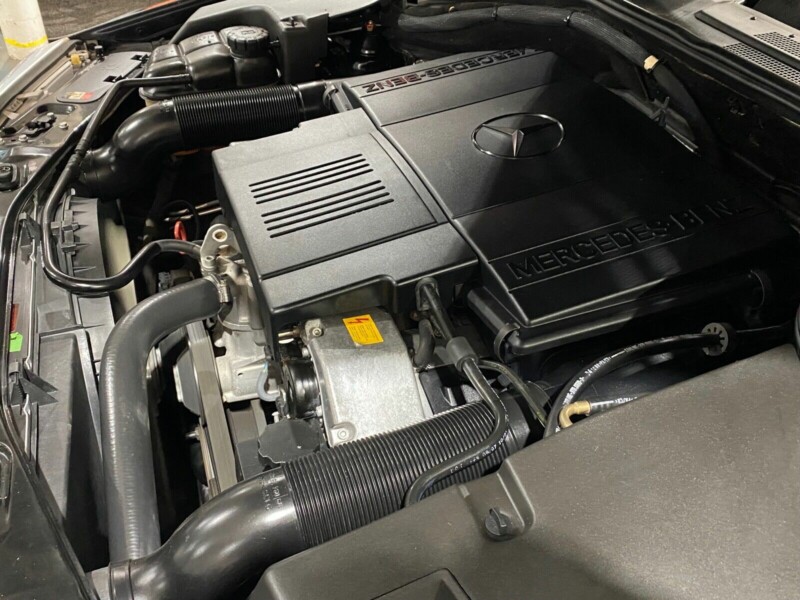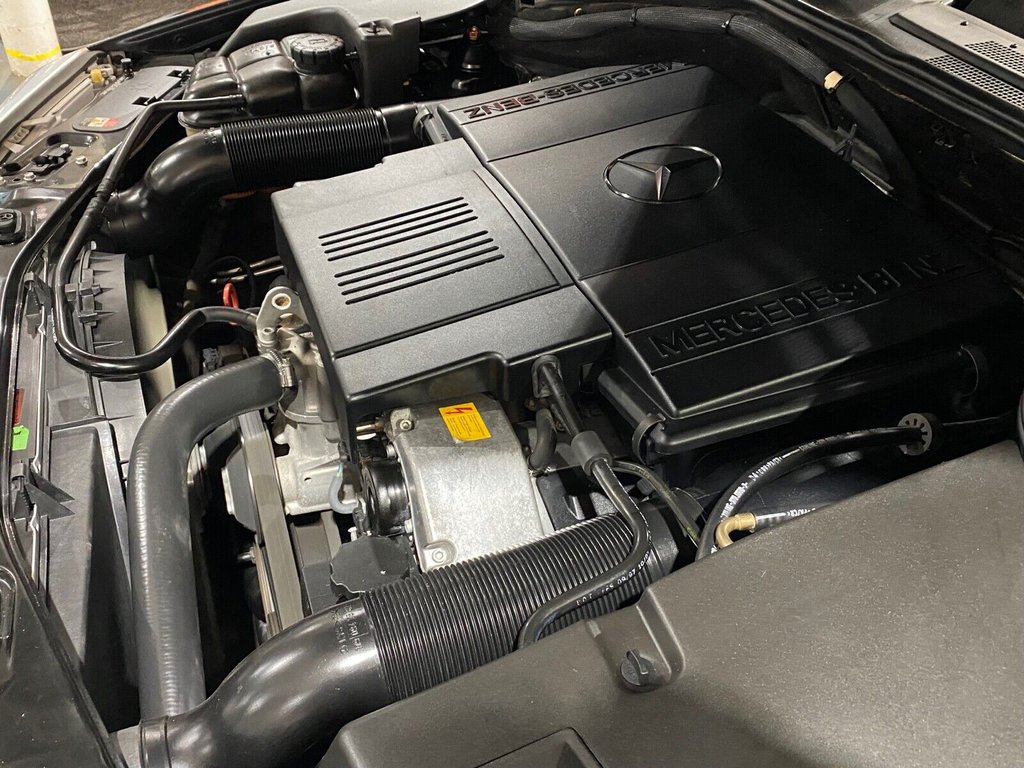 For more photos, please contact seller HERE.
To list your own car, contact us
HERE
.
*SAE rated from factory. May not reflect current output.
*Performance numbers pulled from either the factory brochure or reputable automotive road tests.
*Base price when new does not reflect original MSRP of this particular car, nor does it reflect what the original owner paid for it.
*Advertised price at time of posting. Sellers can raise or lower prices on their original ad at any time. Click on the original ad to view current price/availability.
Mileage Disclaimer: NOC has not confirmed if the mileage stated by the seller is true and accurate. It is up to the buyer to verify these claims. Vehicle history reports, service records stating mileage, and even inspections of odometer tampering are recommended.
Share This Car With A Friend: