39,740 Original Miles
Manual Transmission
5.9L 48v V12
435 hp @ 6000 RPM*
410 lb/ft torque @ 5000 RPM*
Capable 0-60 MPH: 4.6 seconds
Top Speed: 185 mph
MSRP in 2003: $169,985
*Seller Asking:
$45,979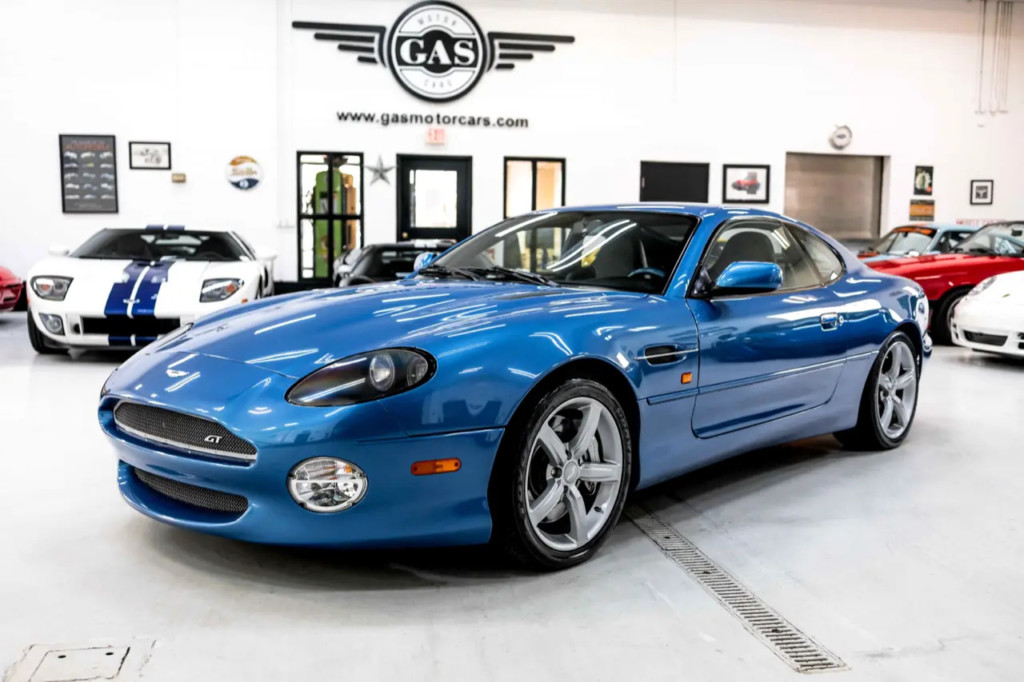 Fast Facts:
The V12 "GT" was the final and most formidable iteration of the DB7, and was only available with a manual transmission
If you wanted an automatic transmission, you had to opt for the DB7 GTA, which made 5 less horsepower and 10 lb ft less torque than the manual GT
Think of the GT as the Competition package for the DB7: all GT's have bespoke suspension, brake systems, and driveline upgrades – nearly every major mechanical system of the DB7 is improved upon for the GT. In the power department, GT's feature more aggressive engine mapping as well as less restrictive active exhaust from the more powerful Vanquish, resulting in slightly more power over the base DB7 Vantage
The drivetrain is also upgraded with a twin-plate clutch (vs single plate) and a short-throw shifter. Crucially, the rear axle ratio is reduced from 3.77:1 to 4.09. In combination with the new clutch and shifter, launching the GT from a standstill is easier and more consistent than in the base car
The shortened final drive ratio dramatically improves mid-range acceleration: 50 to 70 MPH now takes ~2 seconds – 30% faster than the standard DB7 Vantage
The DB7 is the first model to use Aston Martin's V12 engine, which has 48 valves (4 valves per cylinder) and revs to 7,000 RPM. A common misunderstanding is that the V12 was simply two Ford Duratec V6's bolted together. In fact, it is based on a Porsche V6 design that was further developed by both Ford and Cosworth
In the early '90s, Ford contracted Porsche to design a compact V6 for their upcoming Mondeo. Porsche was still in the business of designing and producing engines for other companies at this time (building engines for other Formula One teams, etc). This new V6, dubbed "Duratec", incorporates a full main bearing girdle similar to what's found in Porsche's V8 (928). The finished design consisted of single cylinder, which Ford then used as a template to create the Mondeo's Duratec V6
At the same time, Aston Martin (who was owned by Ford) was looking to produce a V12 in-house to enhance their current product offerings. Ford, however, had no interest in letting Aston Martin develop a V12 from scratch (the costs associated are substantial). Not wanting to completely rob them of a V12 offering, Ford took Porsche's single-cylinder design (as well as their Mondeo "Duratec" V6 blueprints) over to Cosworth, who was tasked with Aston Martin's V12 development. Ford had performed extensive durability testing on the Duratec V6 by this point – so much testing, in fact, that Cosworth was encouraged to use many of the same parts
This saved both companies a lot of time and money, but evolving these designs into a high-performance V12 still required a substantial amount of work. The process involved casting an engine block out of aluminum while adding iron sleeves for durability. In addition, Cosworth machined a bespoke forged V12 crankshaft along with an intricate set of 48 valve cylinder heads that permit high-RPM breathing. However, not much else was needed – the Duratec had been durability tested to an extremely high standard, and Cosworth was able to retain most of the reciprocating parts (rods, pistons, etc)
As such, the Duratec V6 used in the Mondeo shares the same reciprocating parts as well as the overall cylinder design. This in no way a detriment to the V12, as the "Duratec" earned its name for a reason – this was a potent powerplant that had been durability tested to an extremely high standard and was an excellent candidate for Aston Martin's intentions. In the end, it was a smart financial move for both Aston Martin and Ford
Key Model Year Changes:
Final year of the DB7
First and only year of the GT, which was produced during the last months of DB7 production as a farewell to the model. Only 190 were produced world wide – 66 in the U.S
Seller Notes:
$170k MSRP
6spd manual V12
Rare Vertigo Blue
Bridge of Weir Blue/Charcoal interior
Factory premium leather option w/ blue Alcantara headliner
Only 66 DB7 GT's were sold in the U.S.
Carbon fiber trim option
Garage kept
Service records, books, manuals, car cover, trickle charger
Well maintained. Drives nicely
Location: Marietta, Georgia – (more photos below)
Update: car has been sold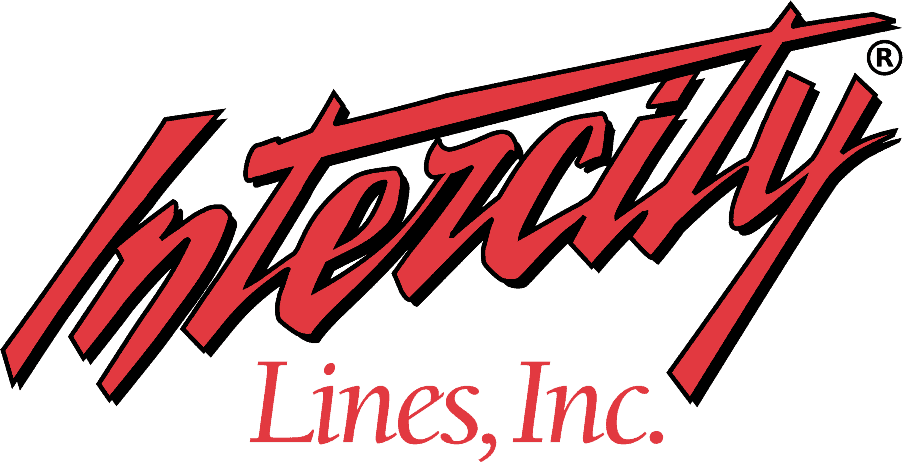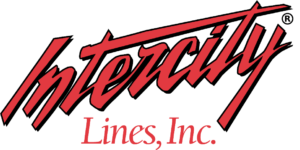 – Click for shipping quote –
NEVER MISS A CAR!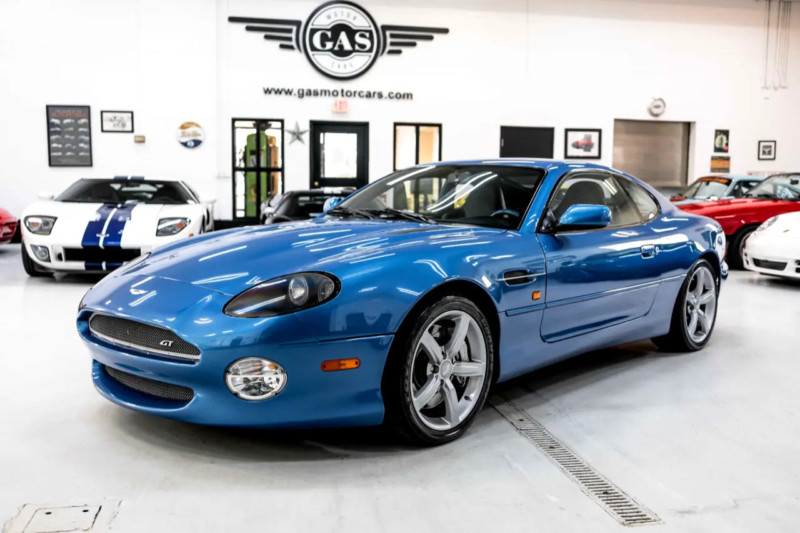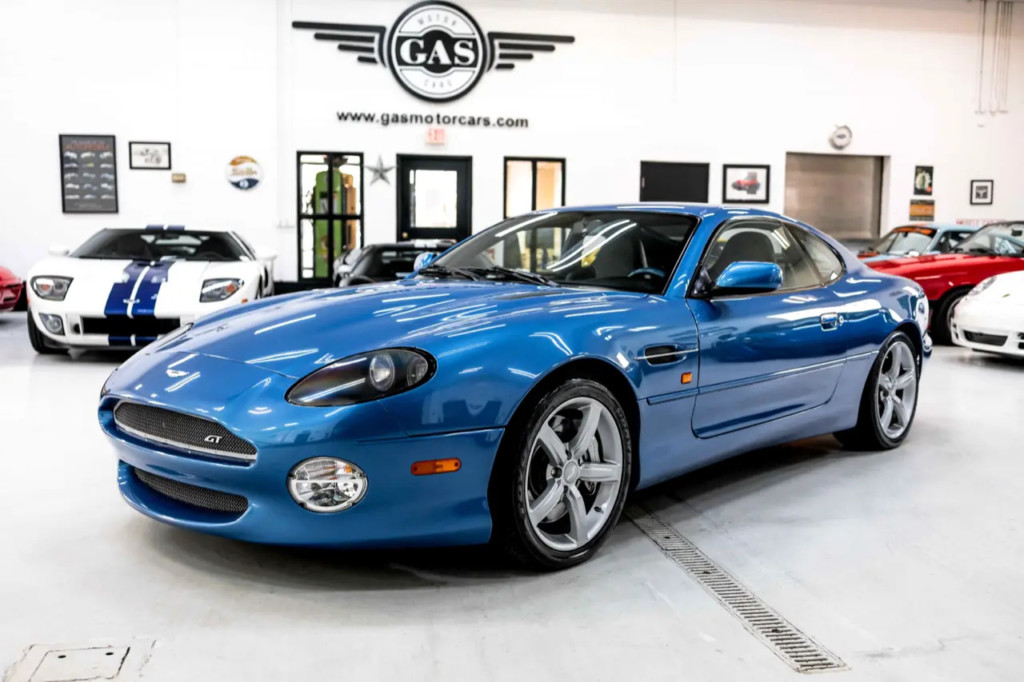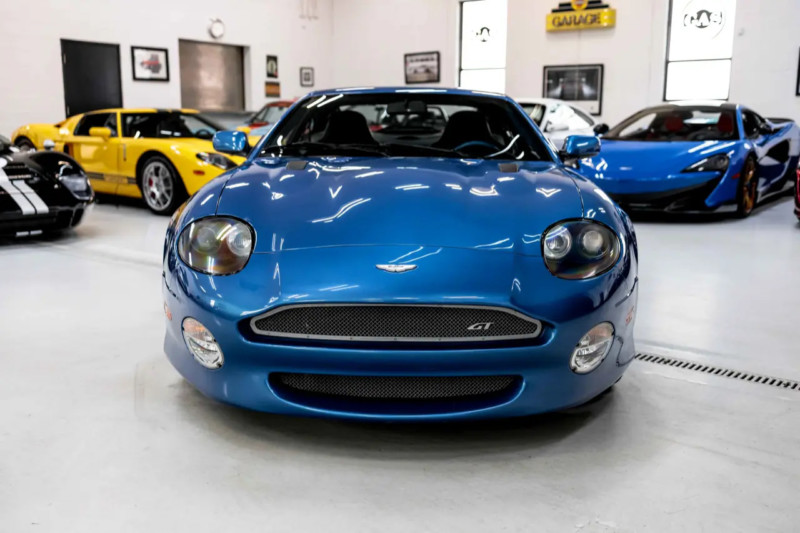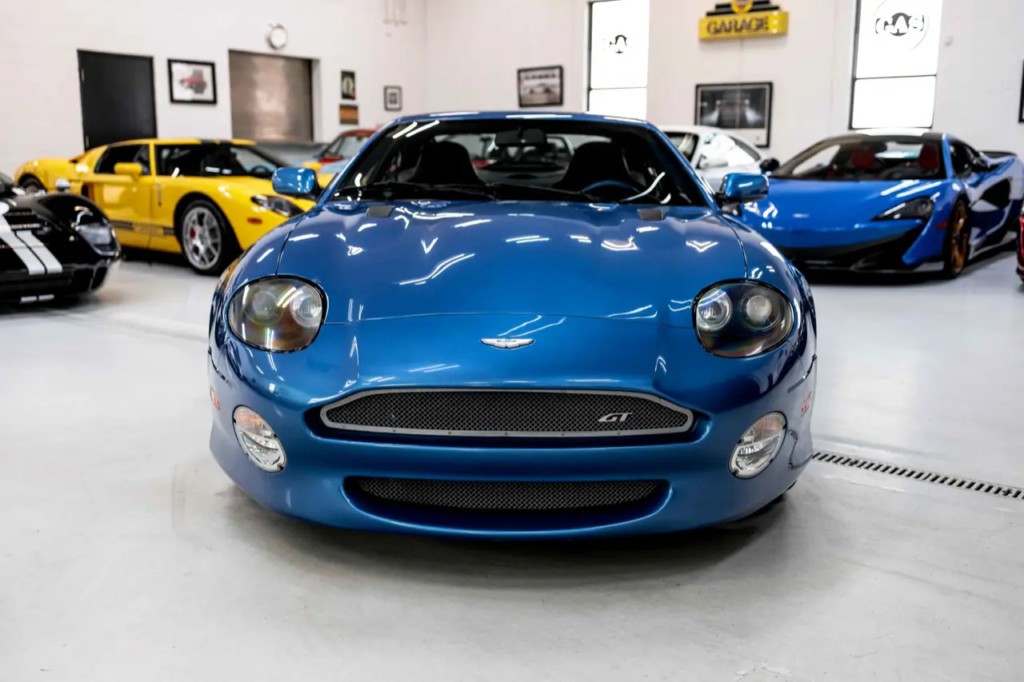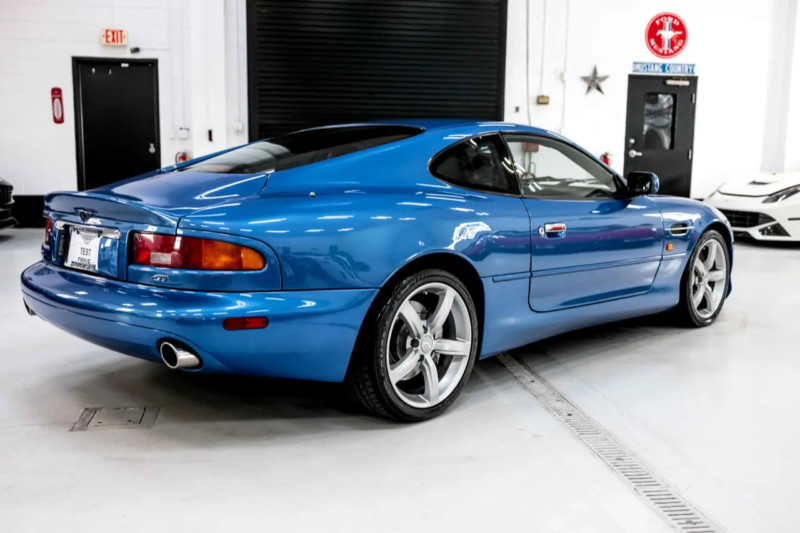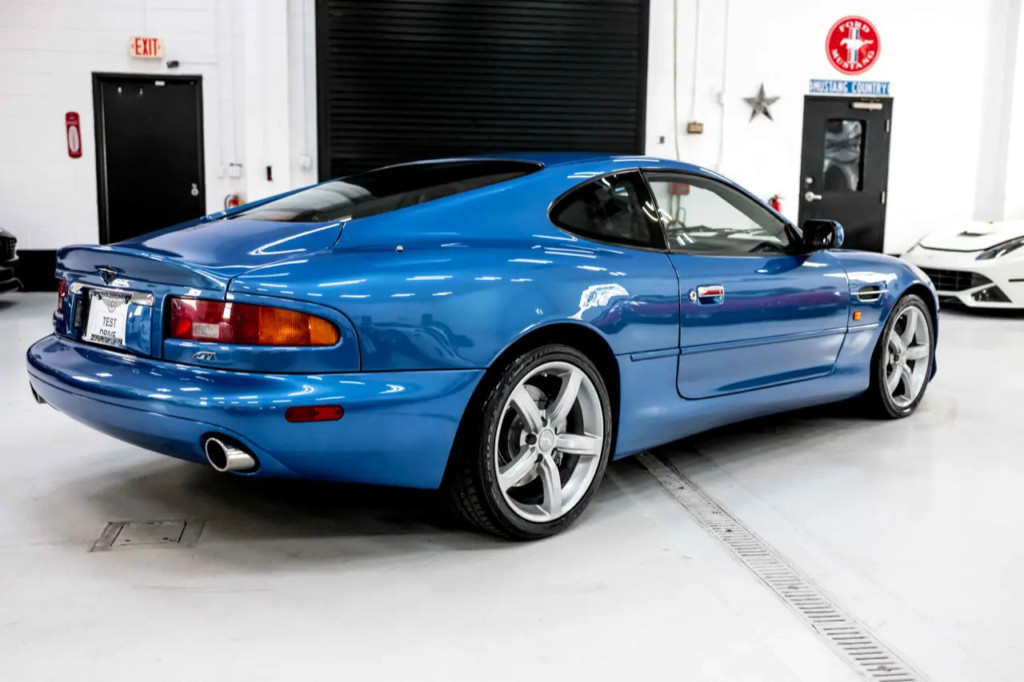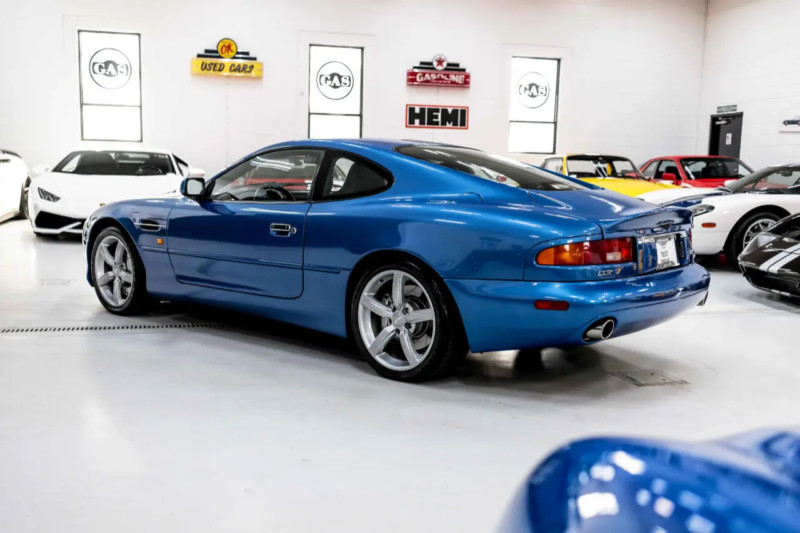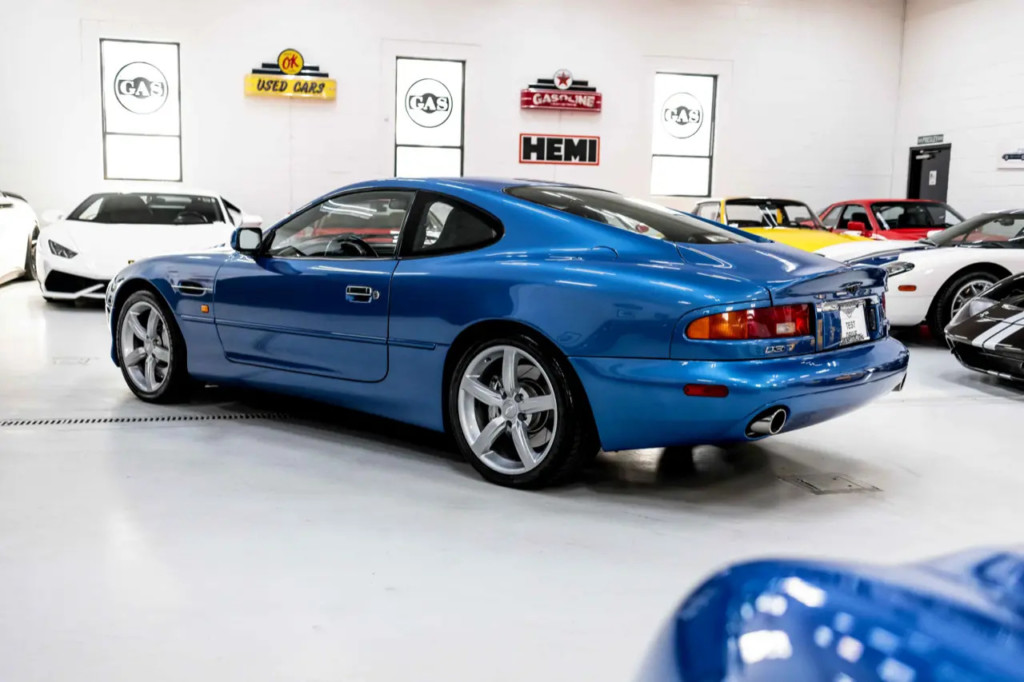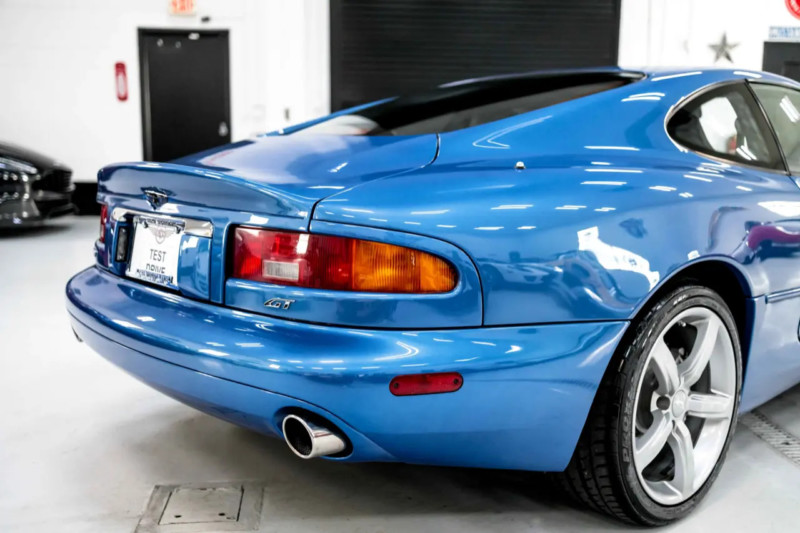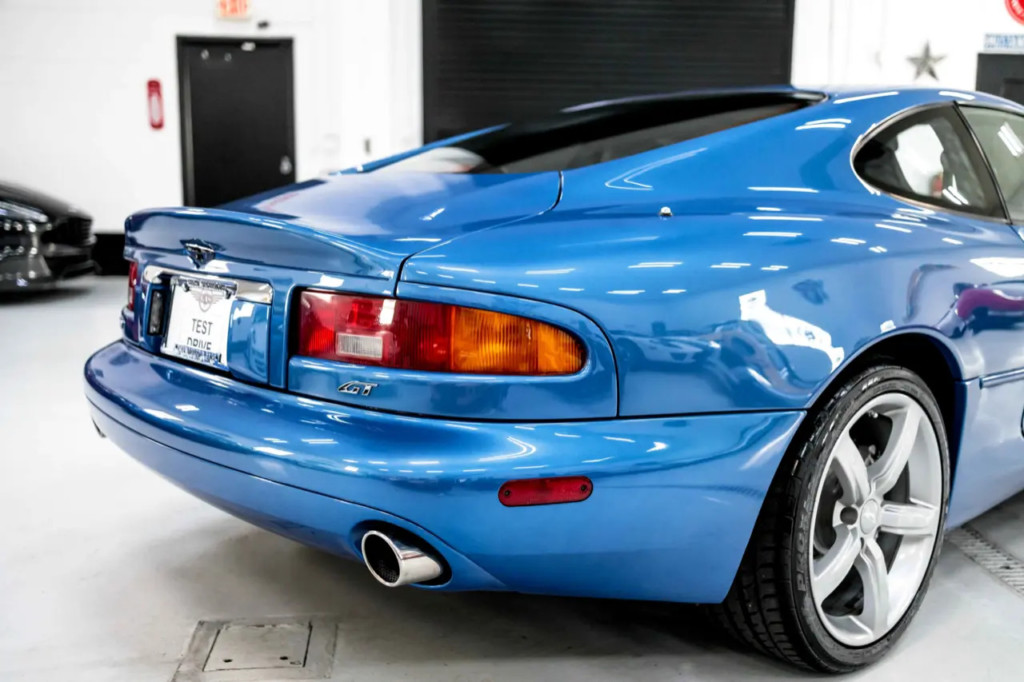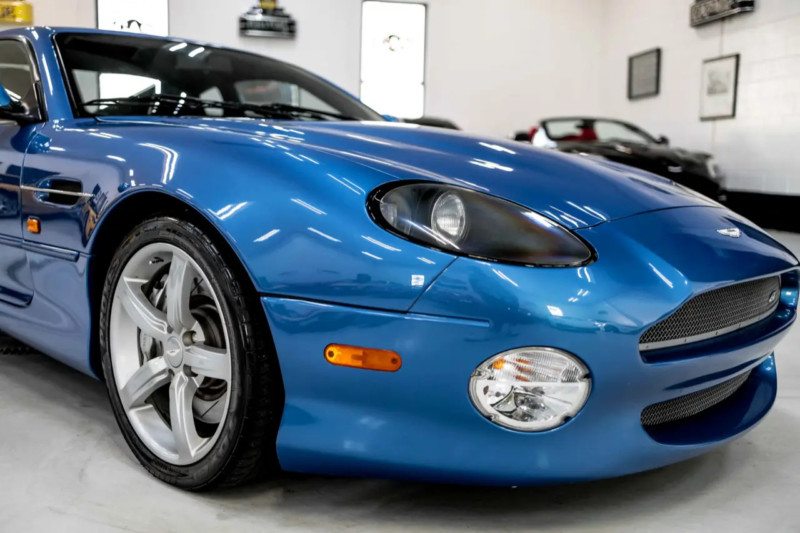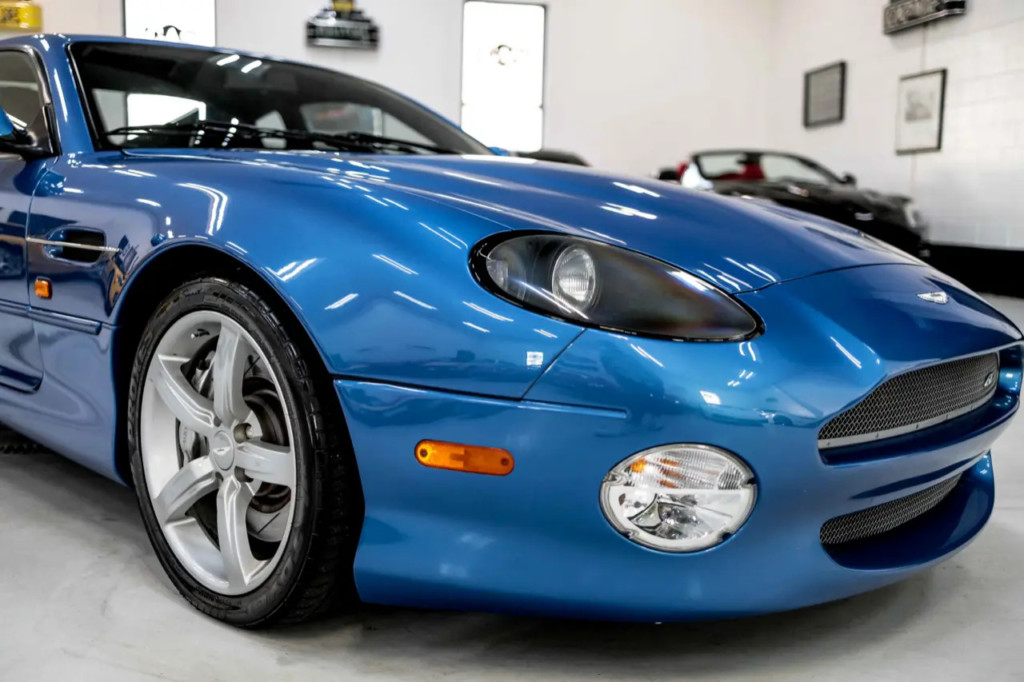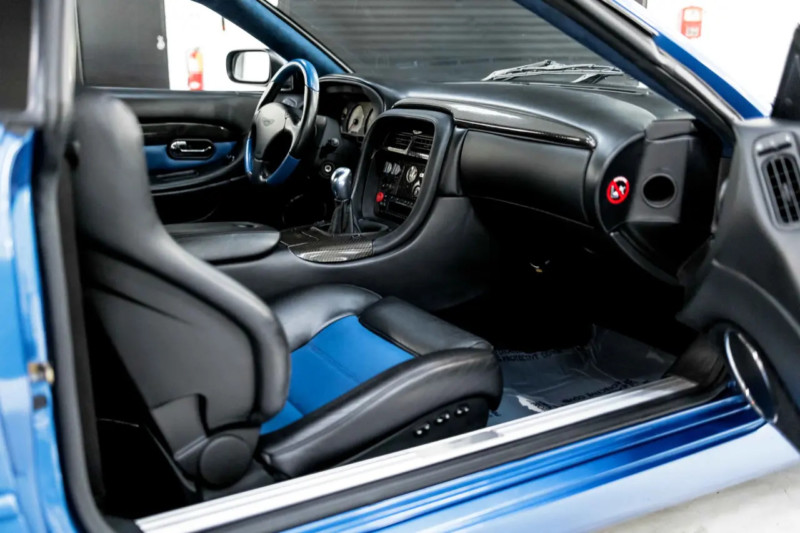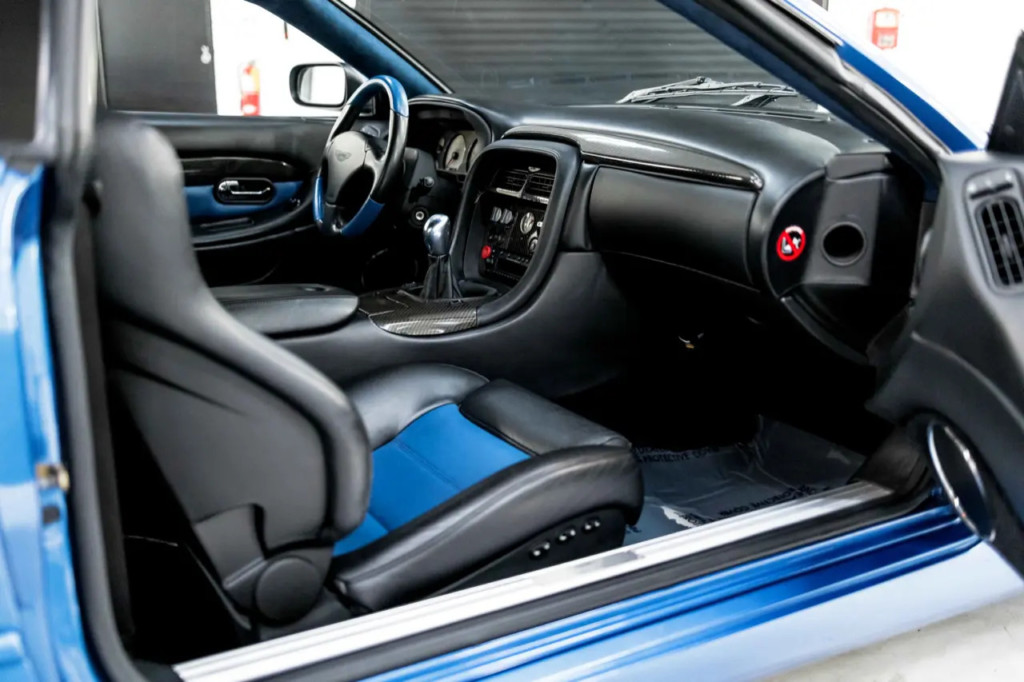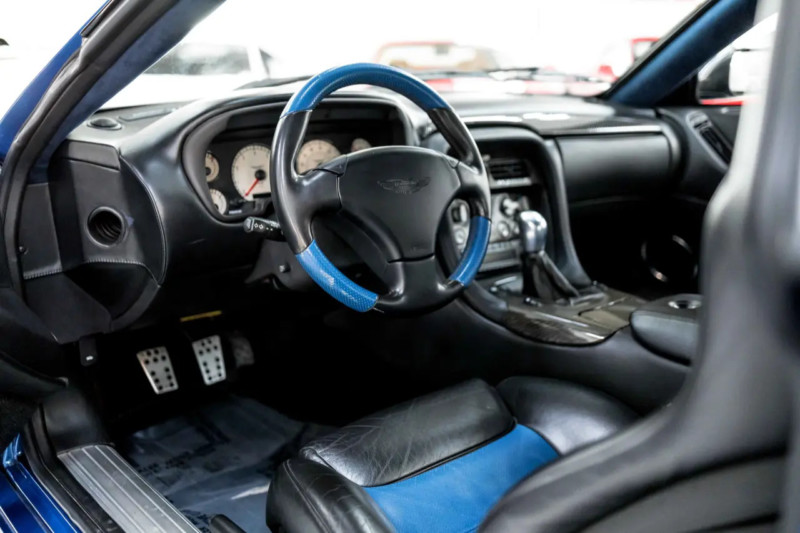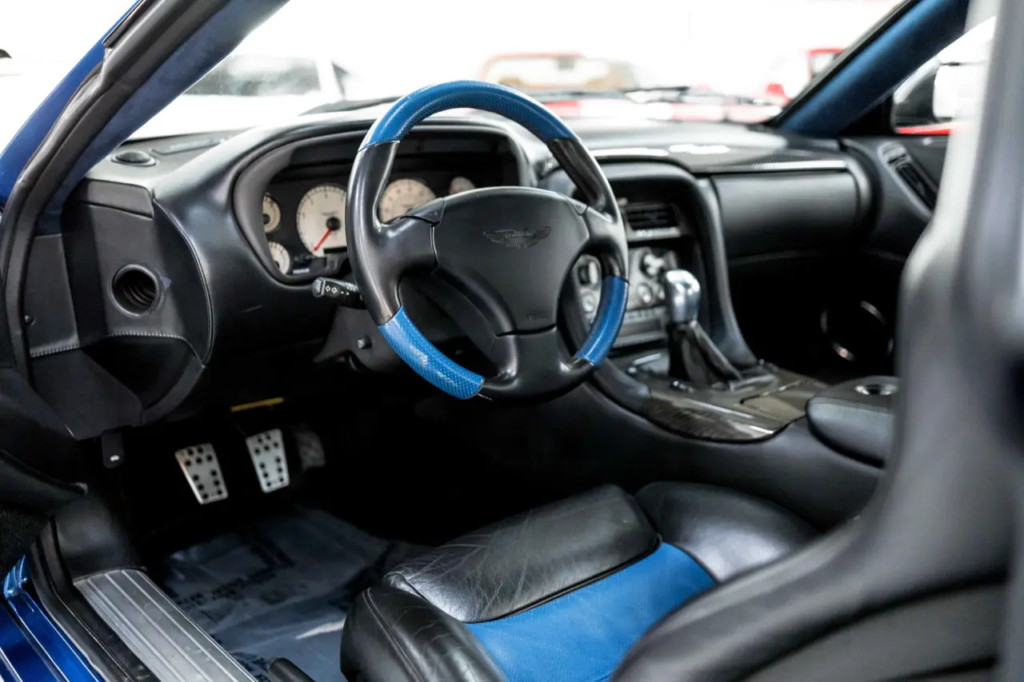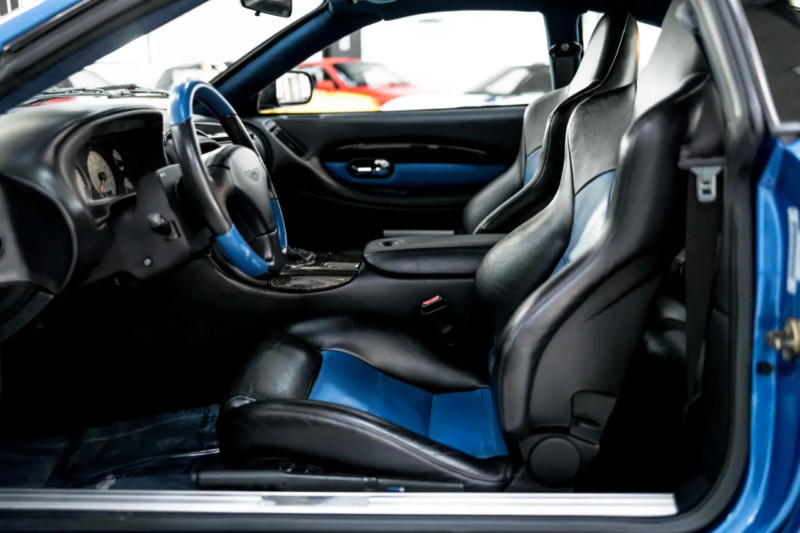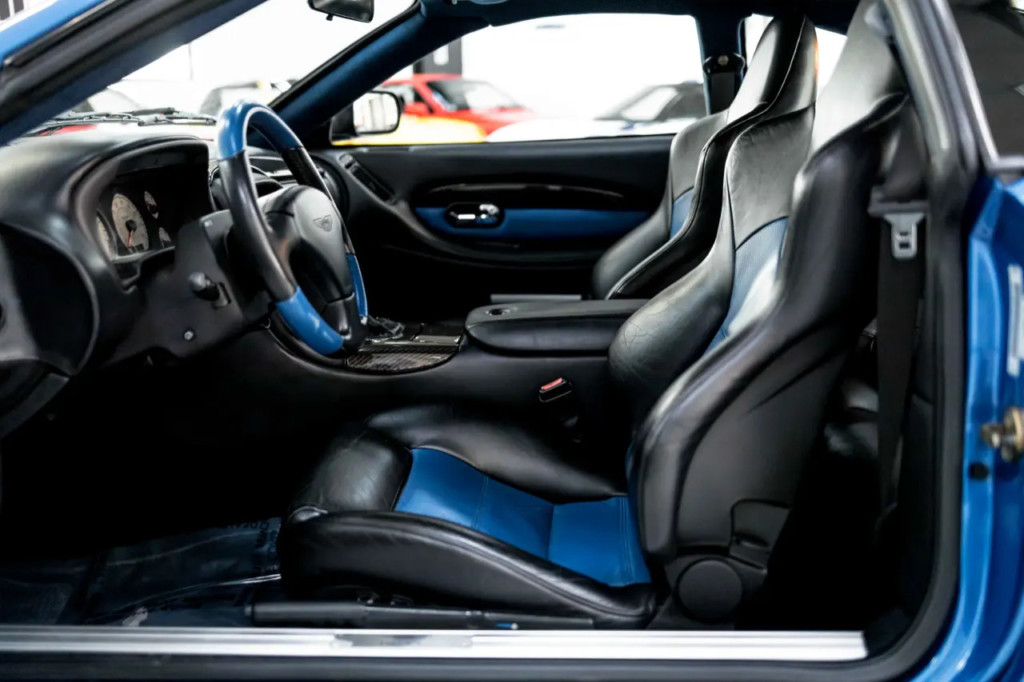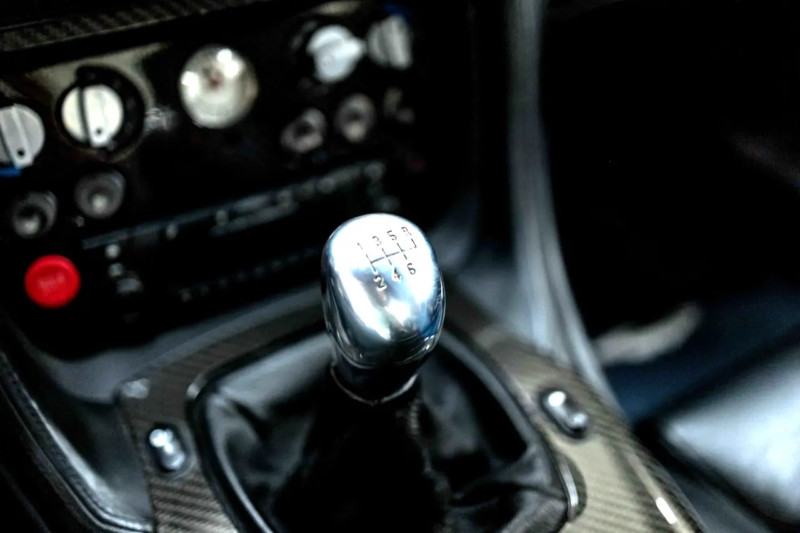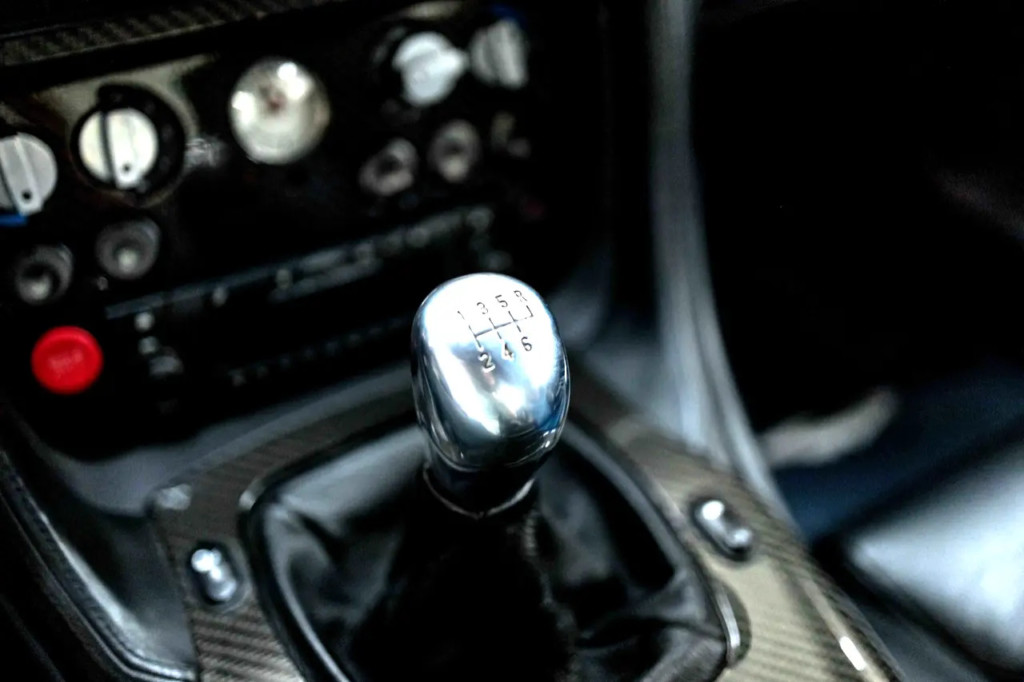 To list your own car, contact us
HERE
.
*SAE rated from factory. May not reflect current output.
*Performance numbers pulled from either the factory brochure or reputable automotive road tests.
*Base price when new does not reflect original MSRP of this particular car, nor does it reflect what the original owner paid for it.
*Advertised price at time of posting. Sellers can raise or lower prices on their original ad at any time. Click on the original ad to view current price/availability.
Mileage Disclaimer: NOC has not confirmed if the mileage stated by the seller is true and accurate. It is up to the buyer to verify these claims. Vehicle history reports, service records stating mileage, and even inspections of odometer tampering are recommended.
Share This Car With A Friend: