50,986 Original Miles
Automatic Transmission
4.2L Twin Turbo V8
450 hp between 5700 and 6400 RPM*
415 lb/ft torque @ between 1950 and 5600 RPM*
Capable 0-60 MPH: 4.3 seconds
Top Speed: 174 MPH
*Base Price in 2003: $82,700
*Seller Asking:
$26,500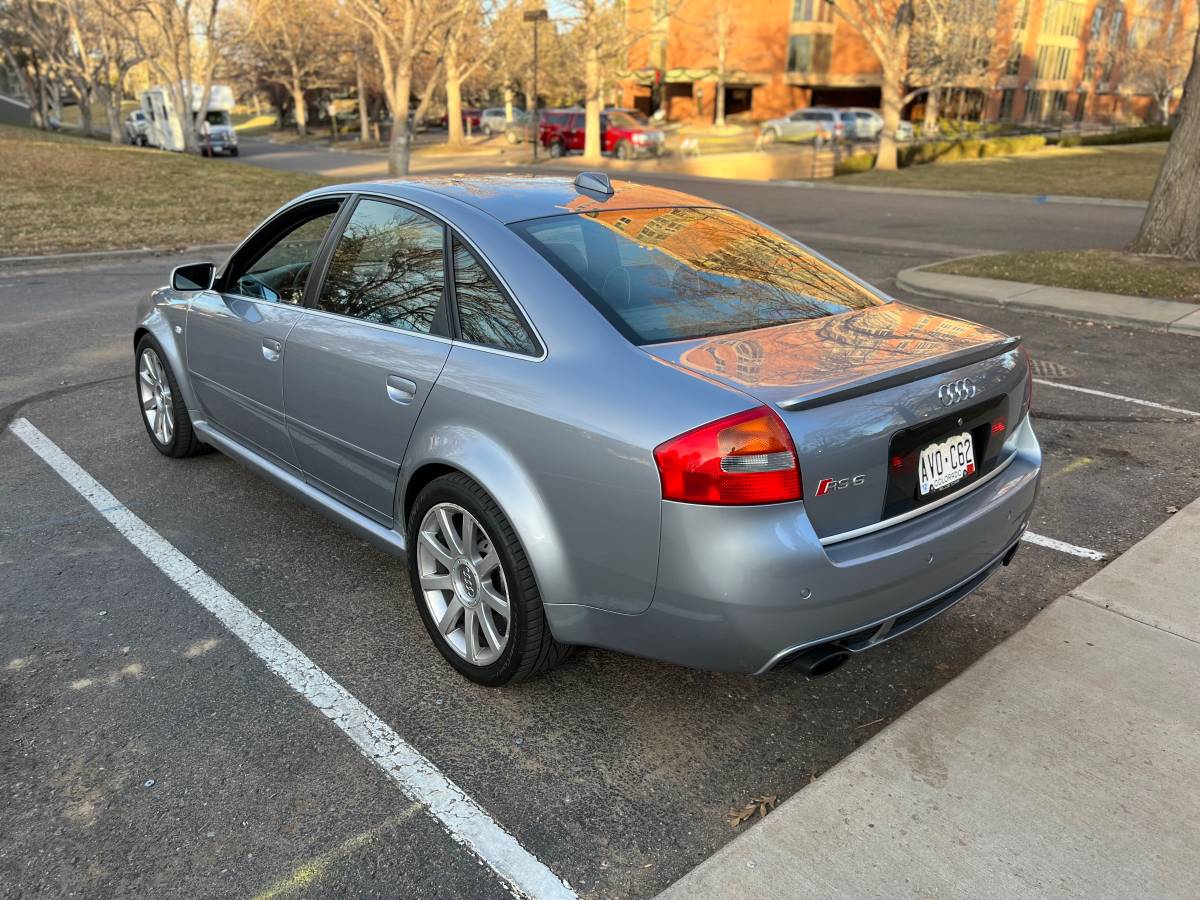 Fast Facts:
This is the first RS Audi sold in America. Audi claims the car was inspired by the company's Le Mans-winning R8 race car, while road test editors called it a "DTM car for the street"
The hood and fenders are aluminum, as well as the suspension, internal body structure, and front and rear subframes. These lightweight parts help counterweight the car's 3 differentials, including the Quattro Torsen ATB center diff. Curb weight is 4,000 lbs
The quad-cam Bi-turbo V8 was developed in partnership with Cosworth Technology (now known as Mahle Powertrain). Based on the A6/S6 V8, it features a forged steel crankshaft, modified high-flow cylinder heads with sodium-filled exhaust valves, and 5 valves per cylinder. The Bi-Turbo setup uses twin intercoolers and pushes 11.6 pounds of boost. The advanced turbo system helps create an incredibly wide powerband – peak torque is produced for nearly 4,000 RPM!
These engines utilize timing belts rather than timing chains. While it requires a regular belt change interval, it forgoes the plastic timing chain guides that were known to crack prematurely on European V8s of this era
The 5spd automatic is shared with Audi's 414hp W12-powered A8 from Europe. Audi claims there was no manual transmission under VW's corporate parts bin that could handle this much power and torque in 2003
One of the most unique features on the RS6 is Dynamic Ride Control (DRC), a completely new suspension technology for Audi that uses virtually no electronics (essentially the same system Yamaha developed for its racing bikes)
A central reservoir connects each shock hydraulically to the shock on the diagonally opposite corner of the car. When the car enters a bend, the inside-corner shocks de-pressurize and send the unused fluid to pressurize and stiffen the outer shocks. The near instantaneous process reduces body roll and pitch (as well as nose dive during hard braking)
The front wheels feature 8-piston Brembo monoblock brake calipers over 14.4″ rotors (rears are 13.2″). The system utilizes a floating setup where the rotor ("friction ring") mounts to an aluminum hub via 14 pins. The pins allow the rotor deflect up to one millimeter during hard braking – this allows the rotor to remain in perfect alignment with the pad surface under extreme conditions (rather than bounce off the pad, known as pad knock-back). The design reduces both unsprung weight and operating temperatures
Key Model Year Changes:
This C5 generation is a one-year only model. Only around 870 cars were imported to the U.S
Seller Notes:
51k original miles
Family owned since 2005
Purchased new from Audi of Colorado Springs
No paintwork
Clean Carfax and clear Colorado title
Incredibly well kept!
Willing to assist w shipping the car out of state at the buyers expense
Contact through Craigslist link below
Location: Cherry Hills, Colorado – (more photos below)

Disclaimer: New Old Cars LLC is not affiliated with or endorsed by the seller or Craigslist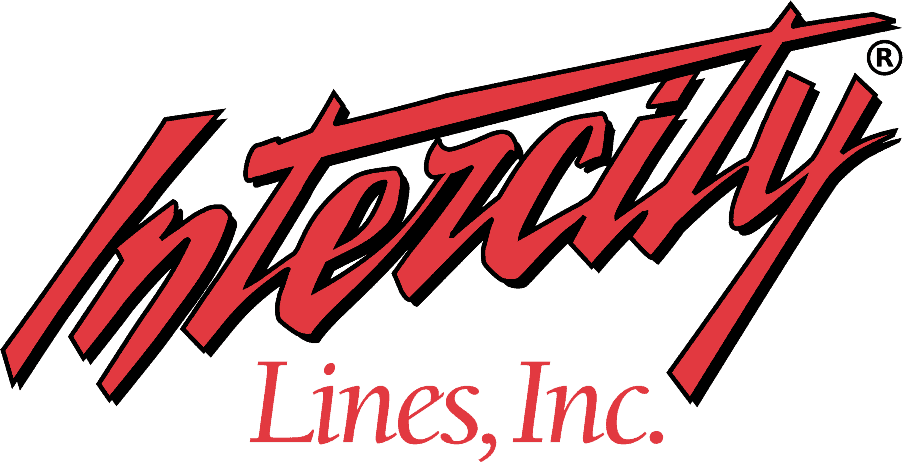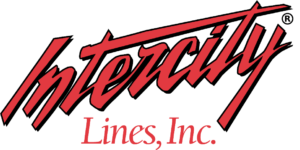 – Click for shipping quote –
NEVER MISS A CAR!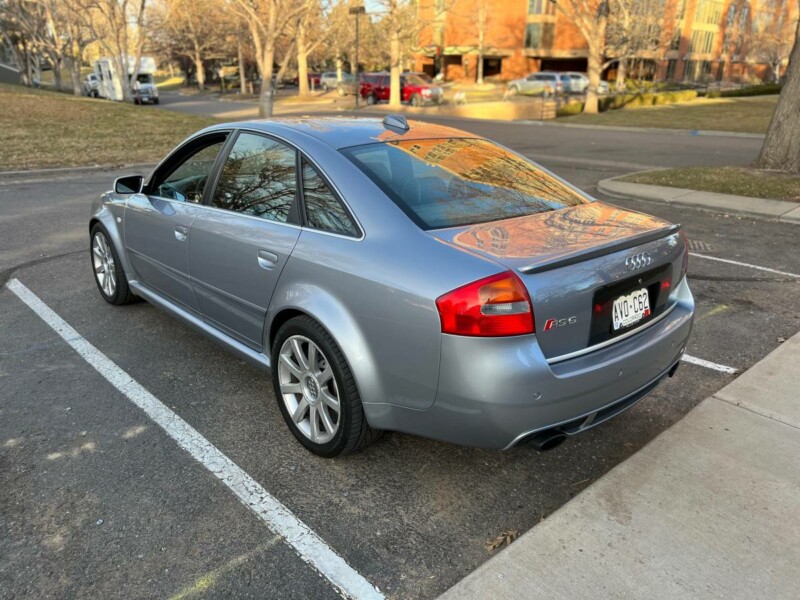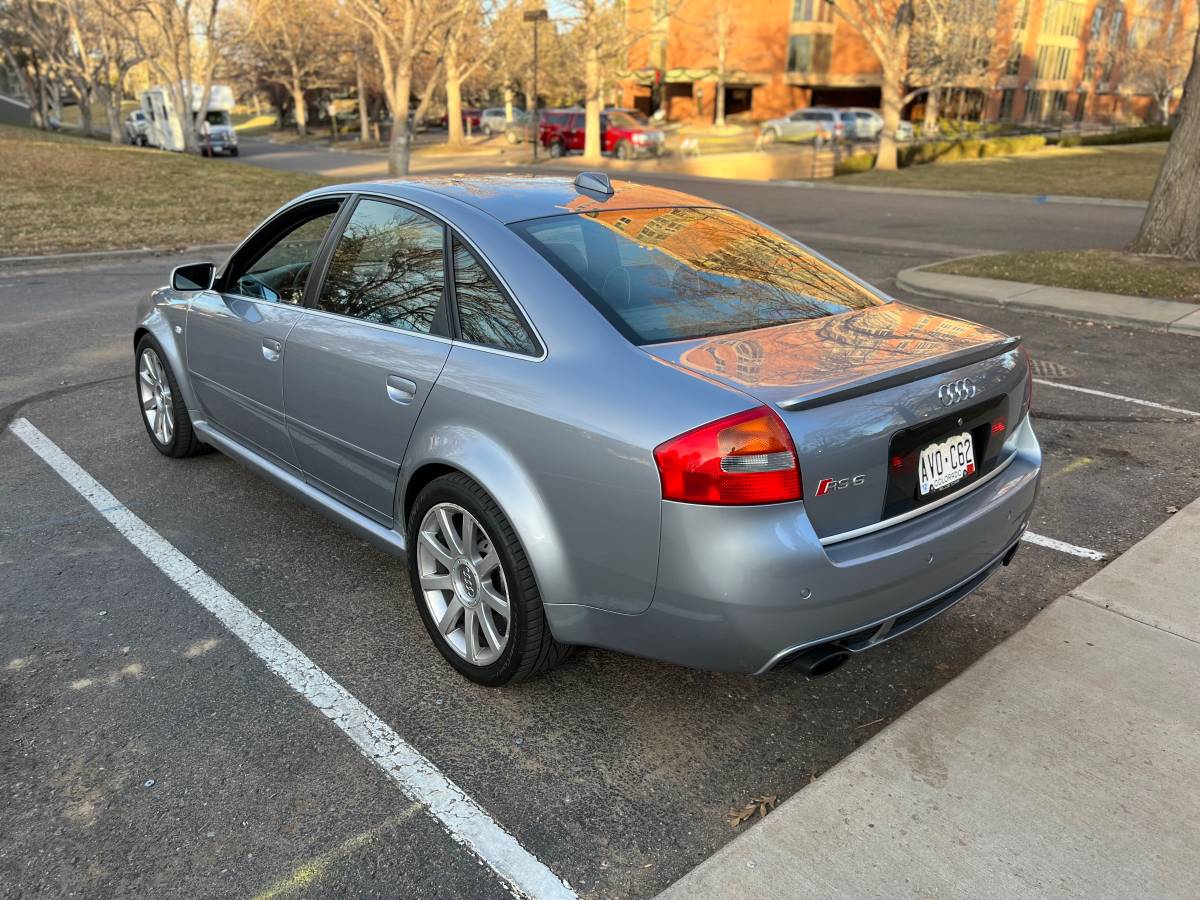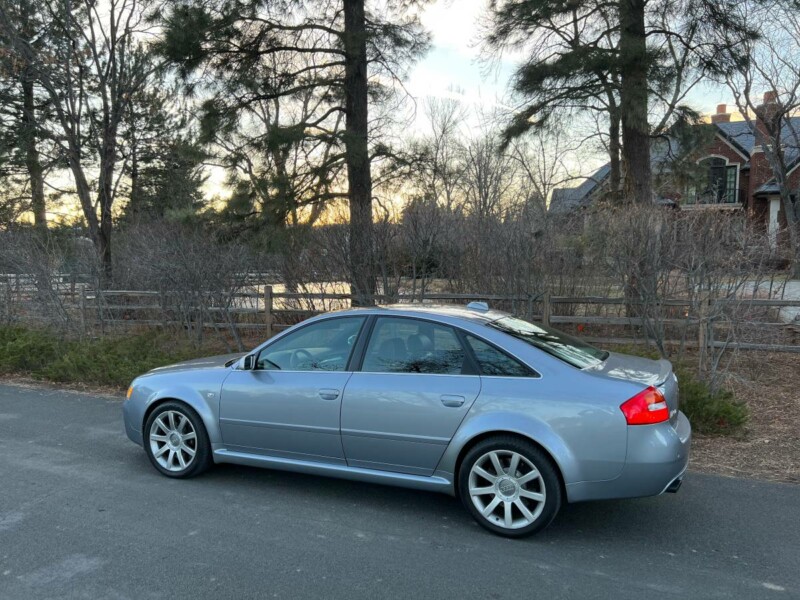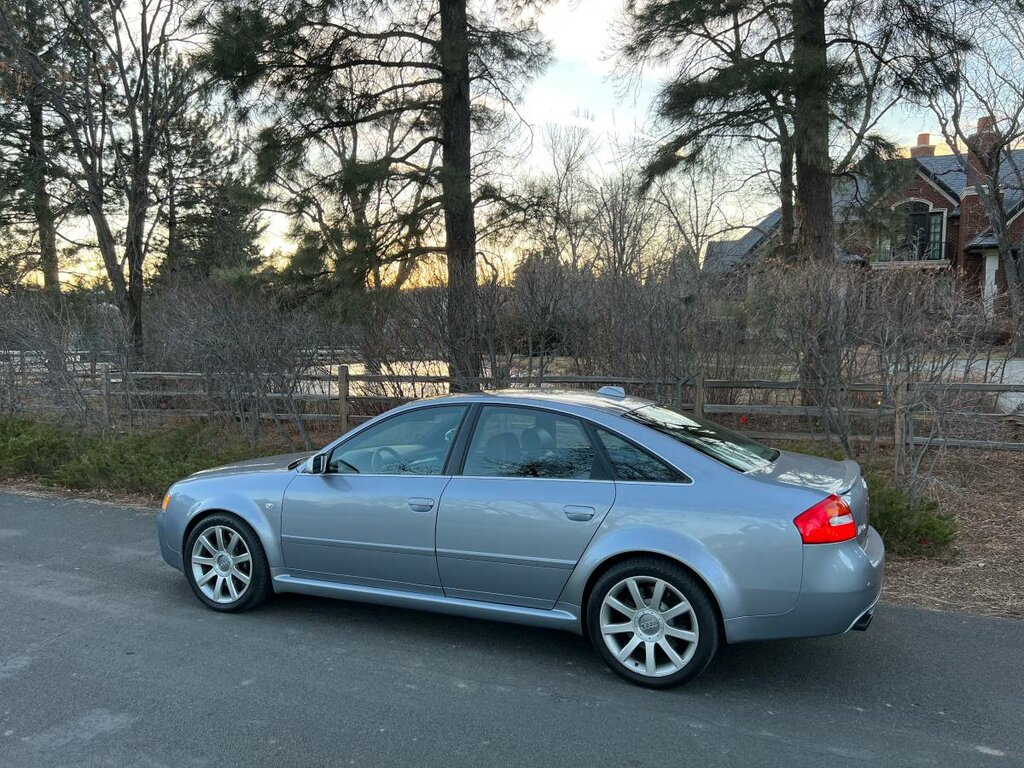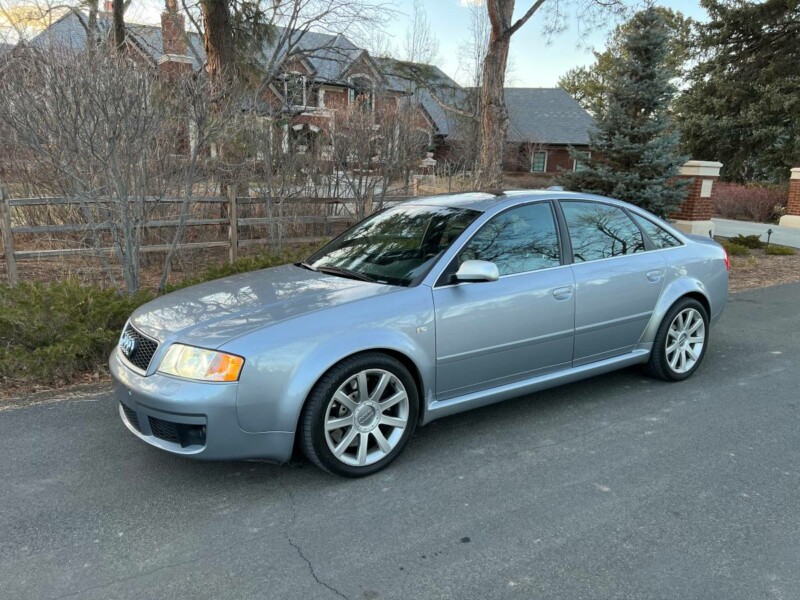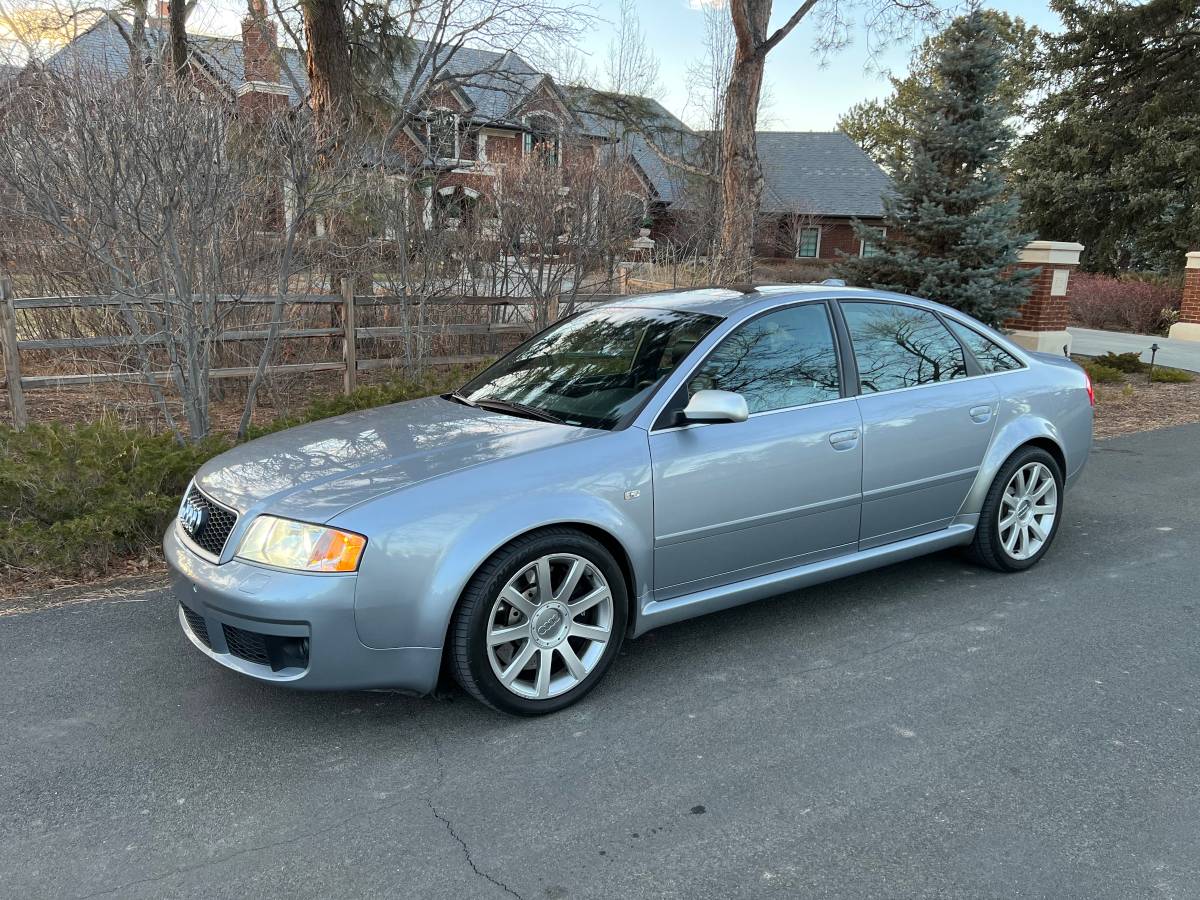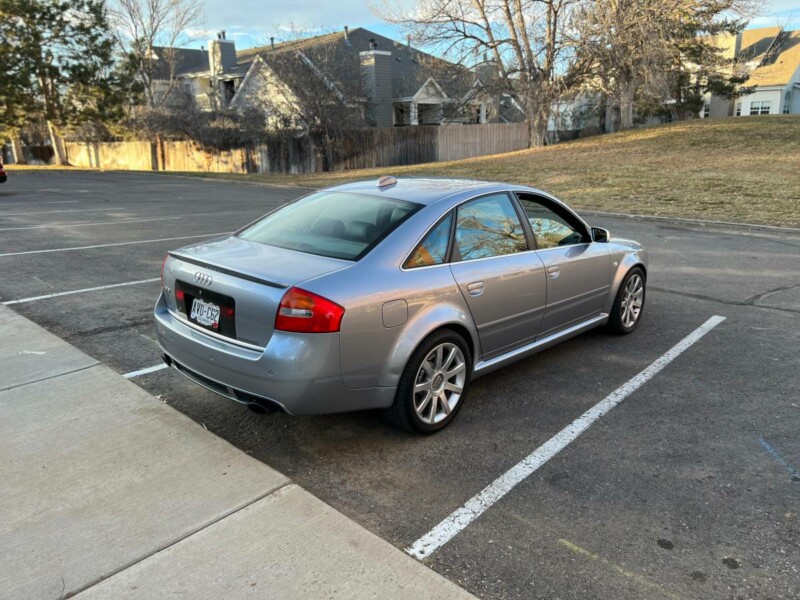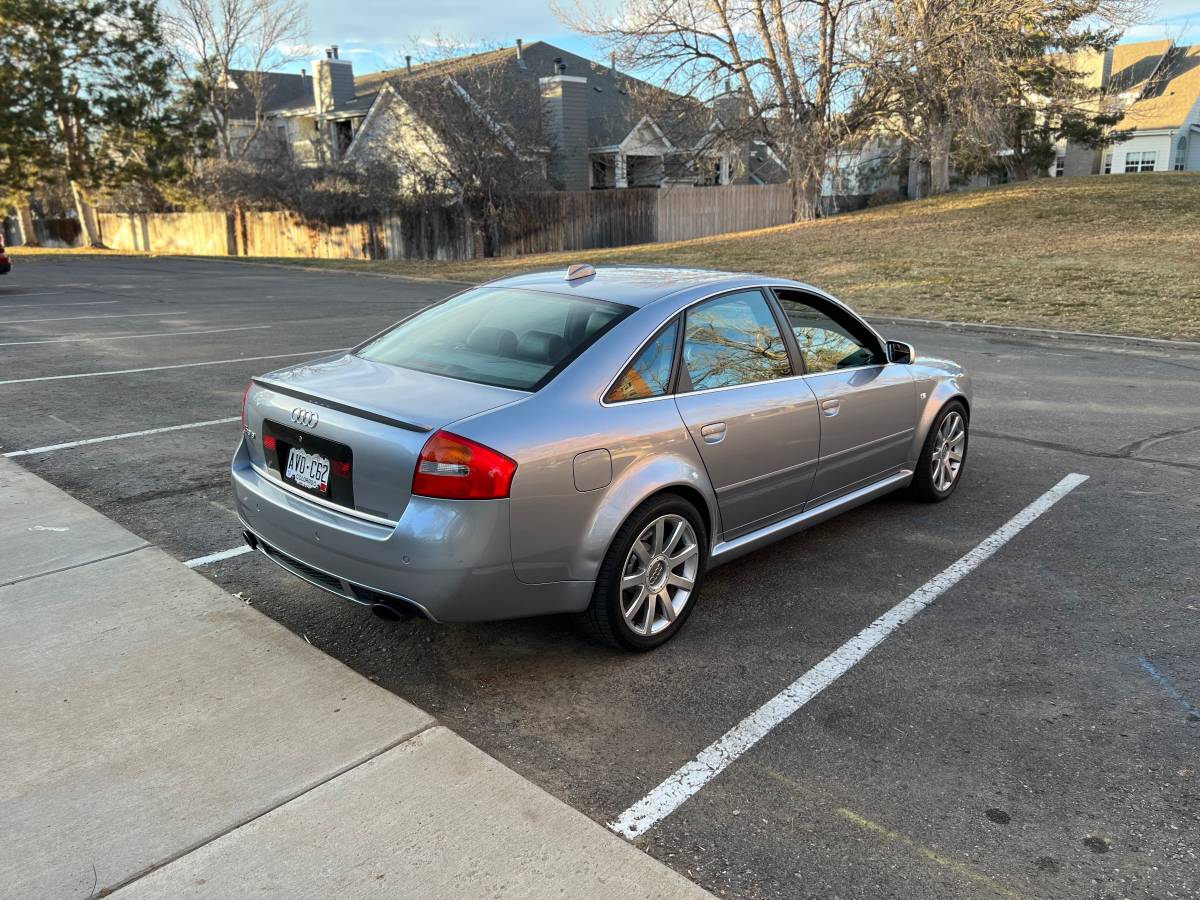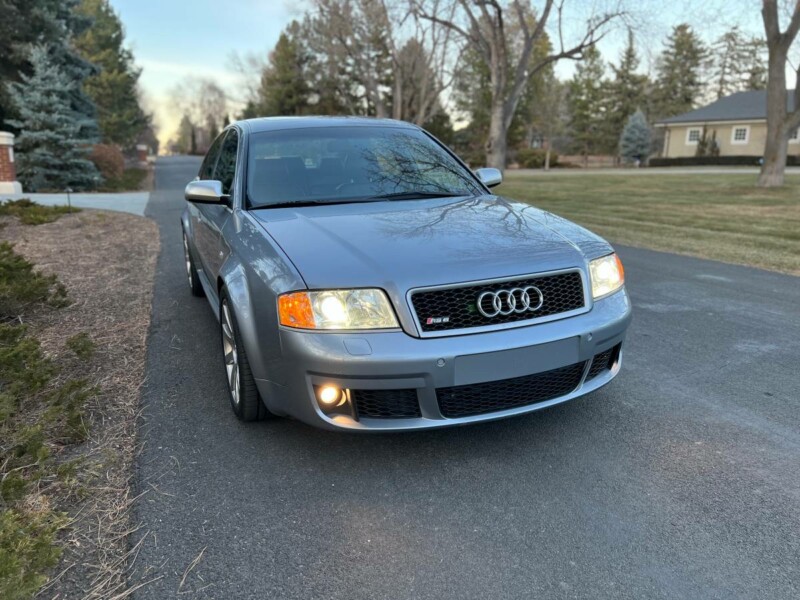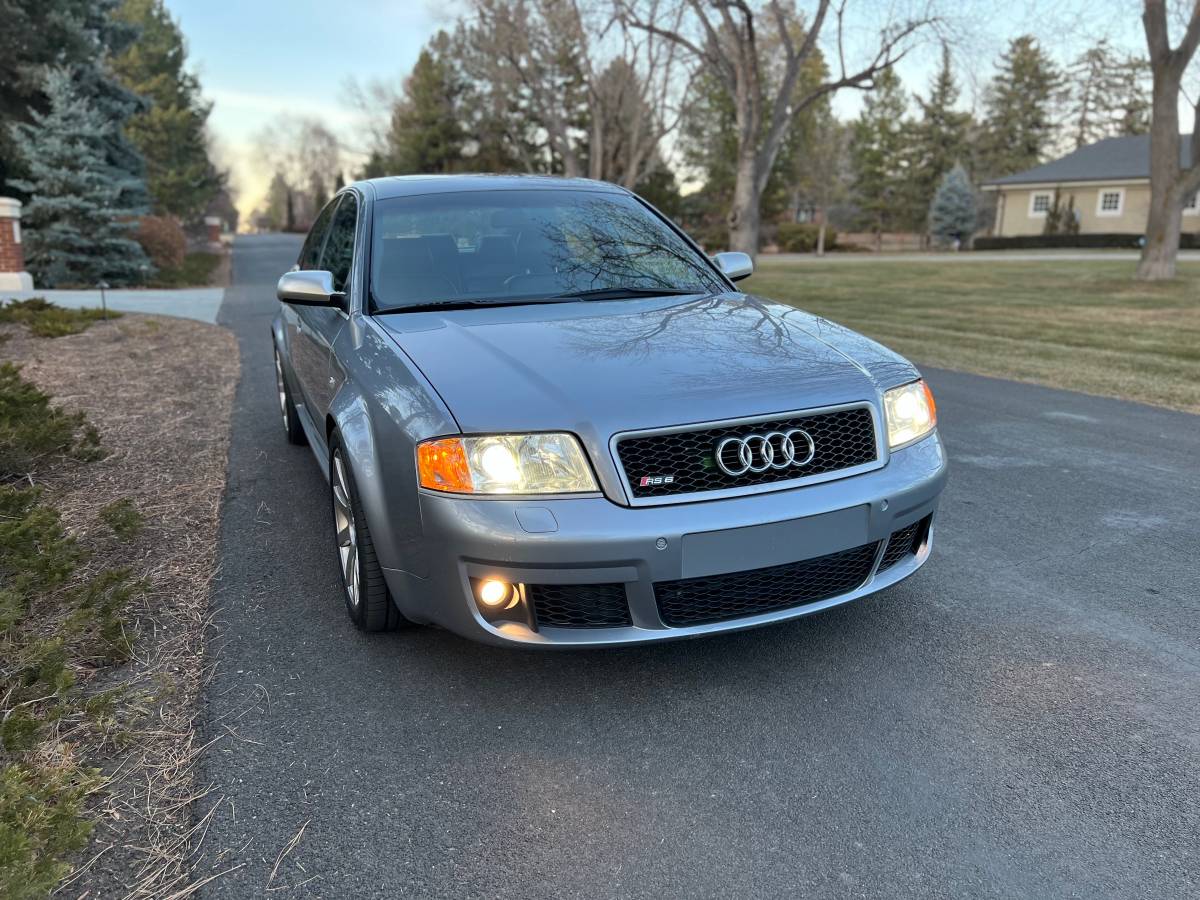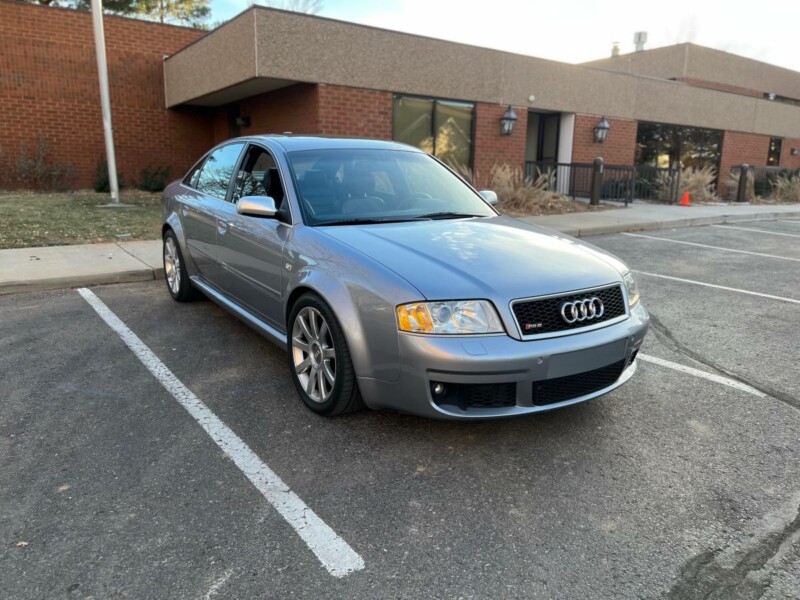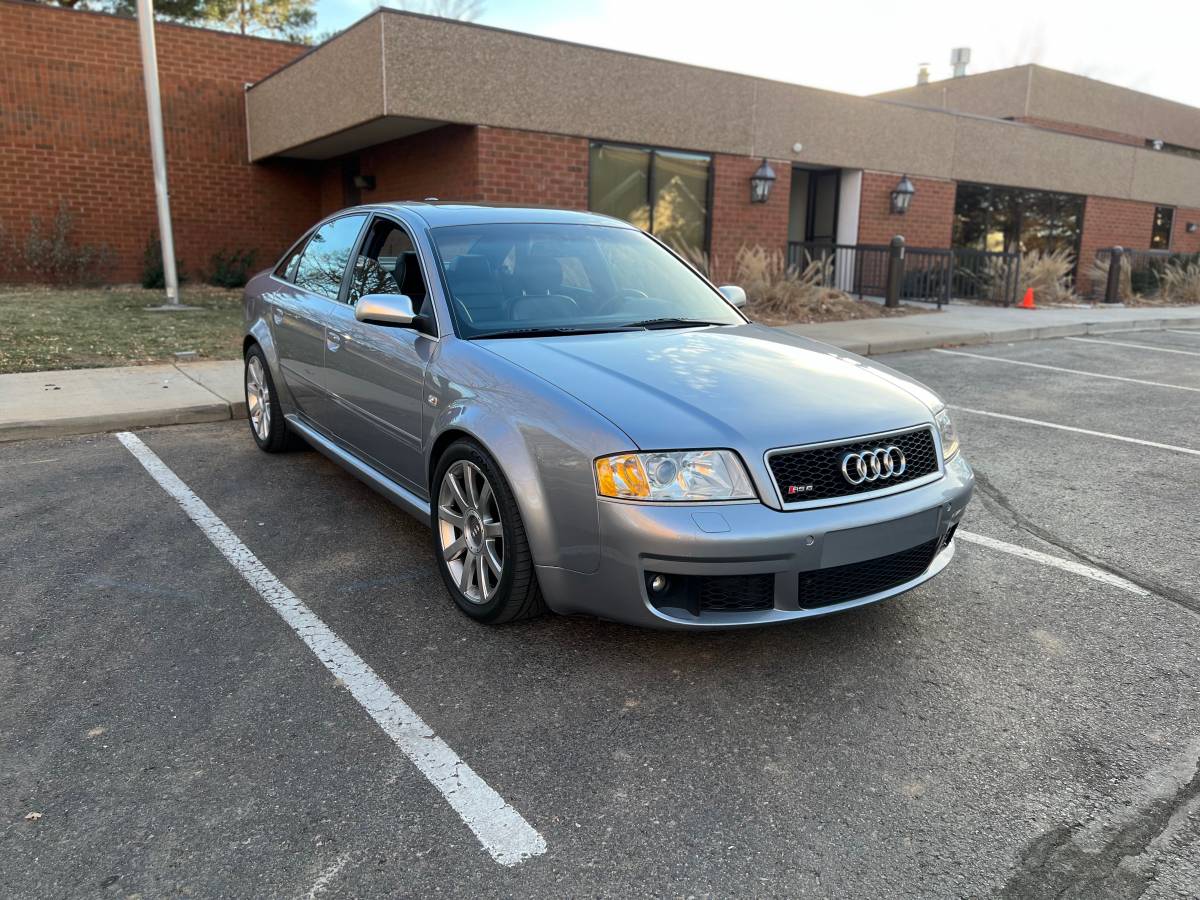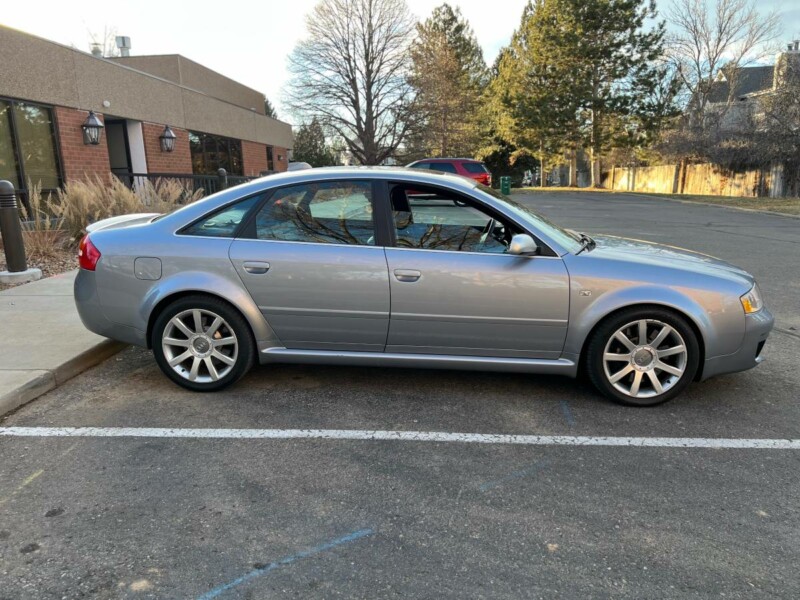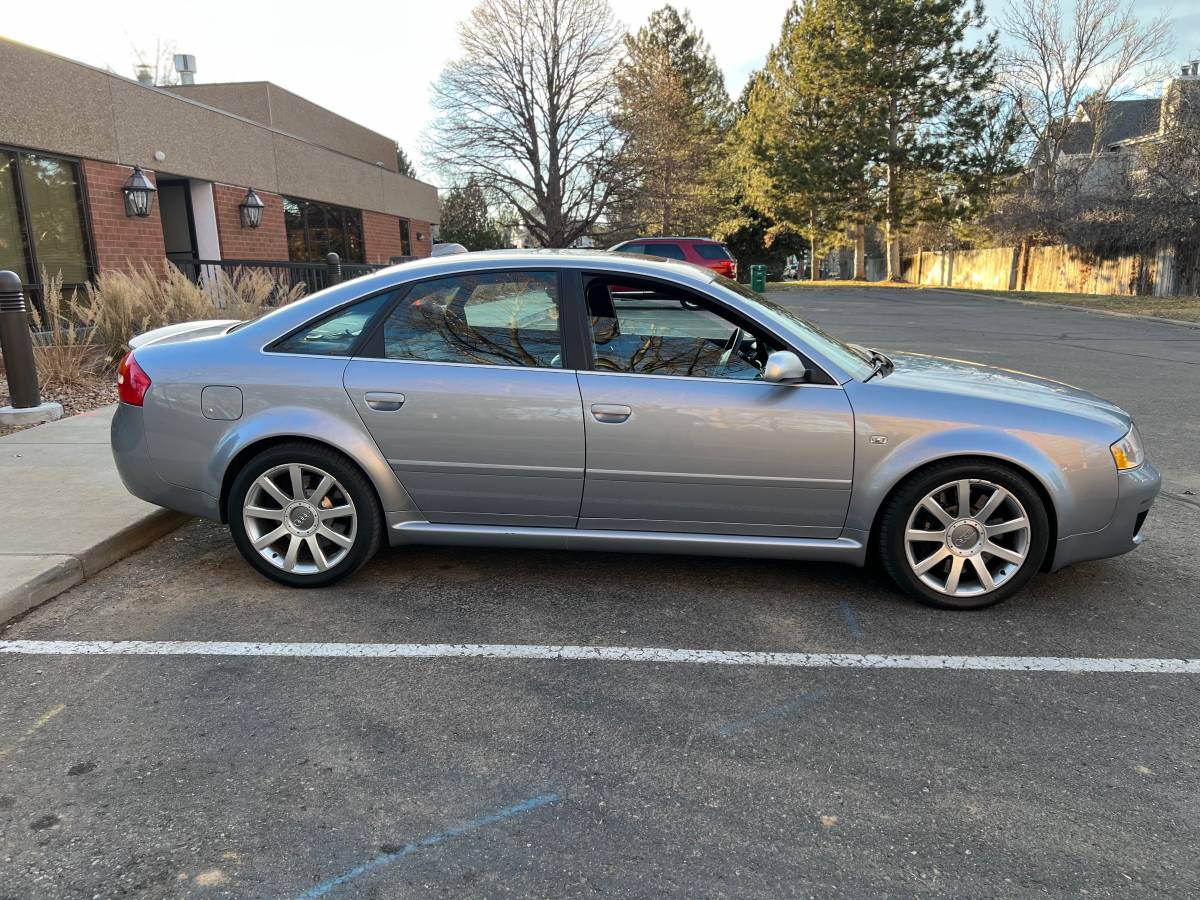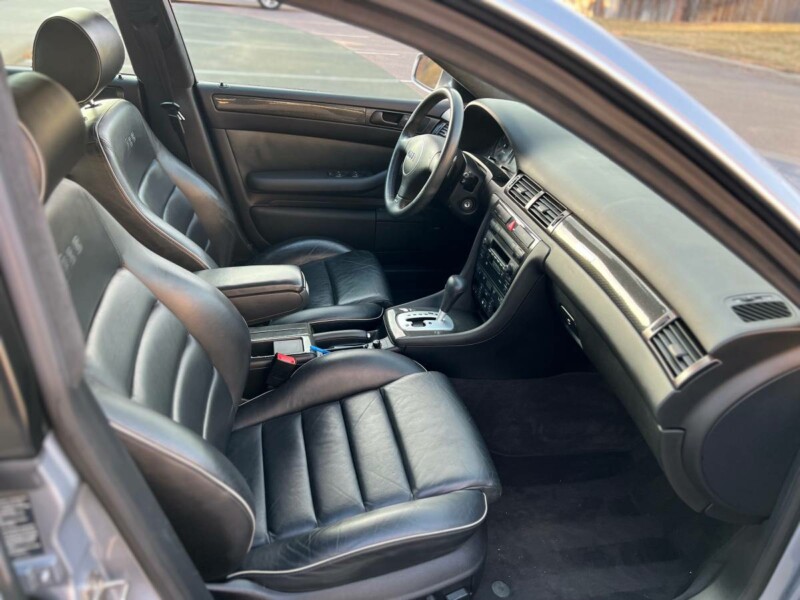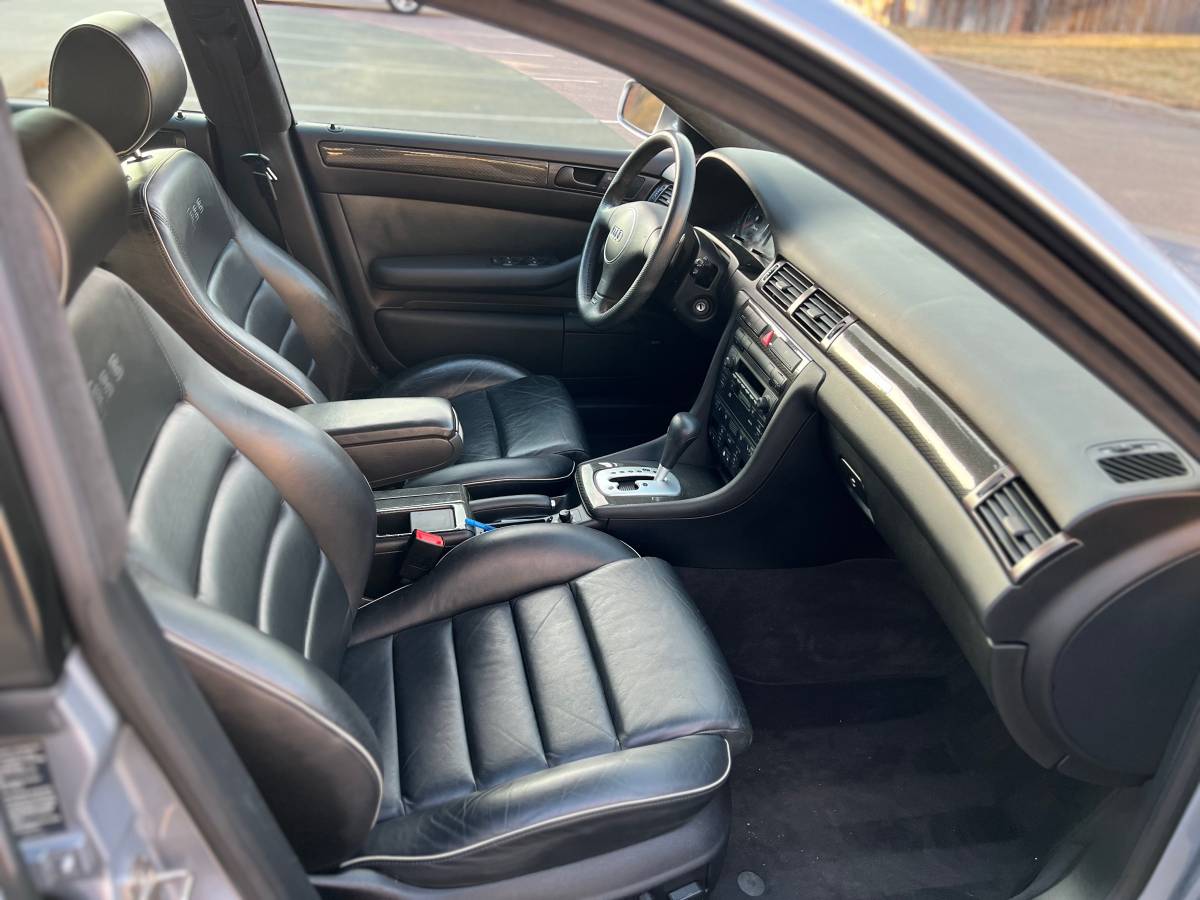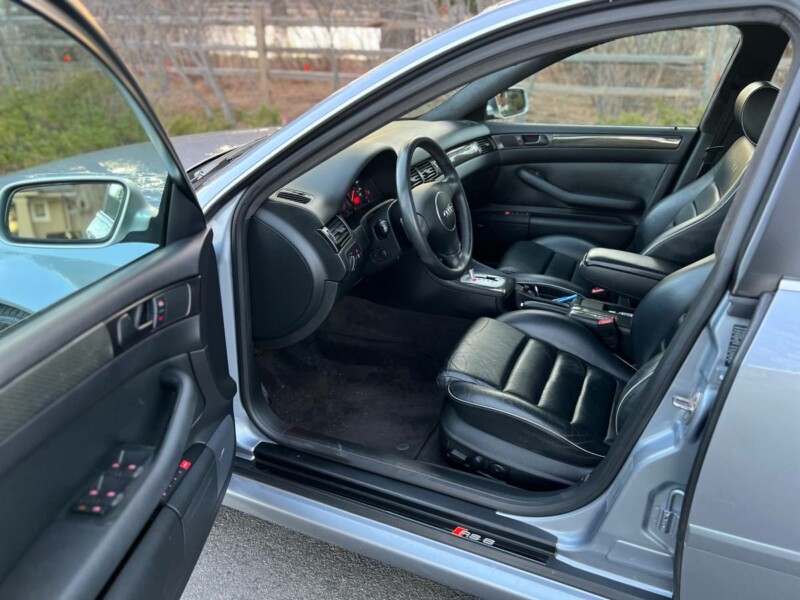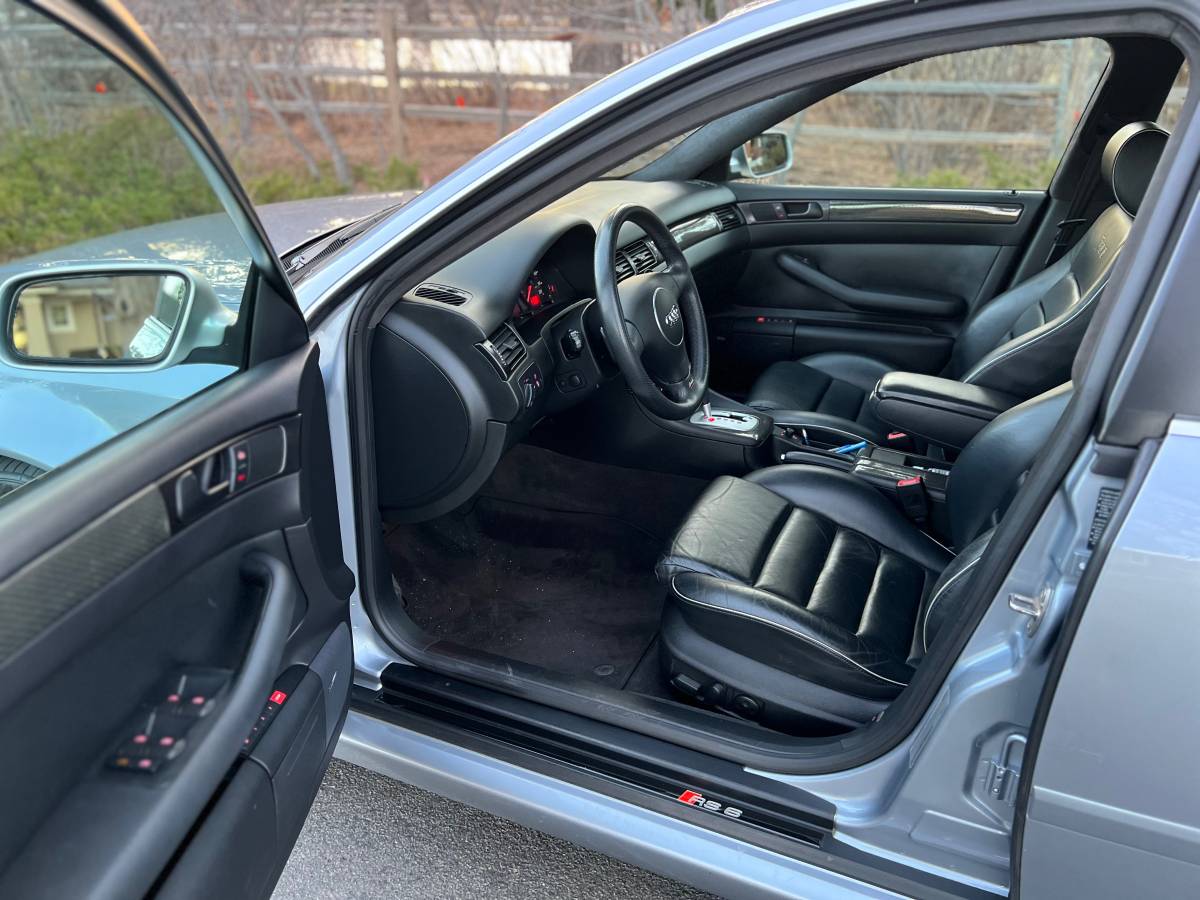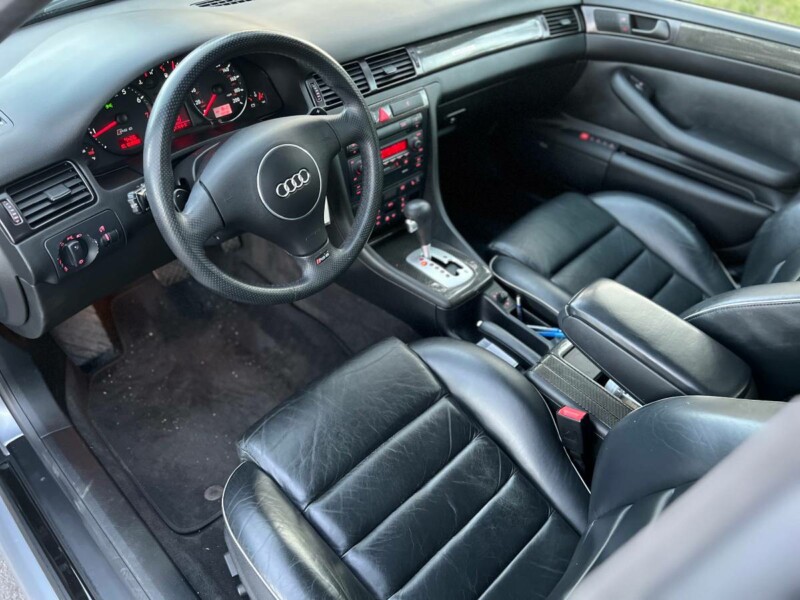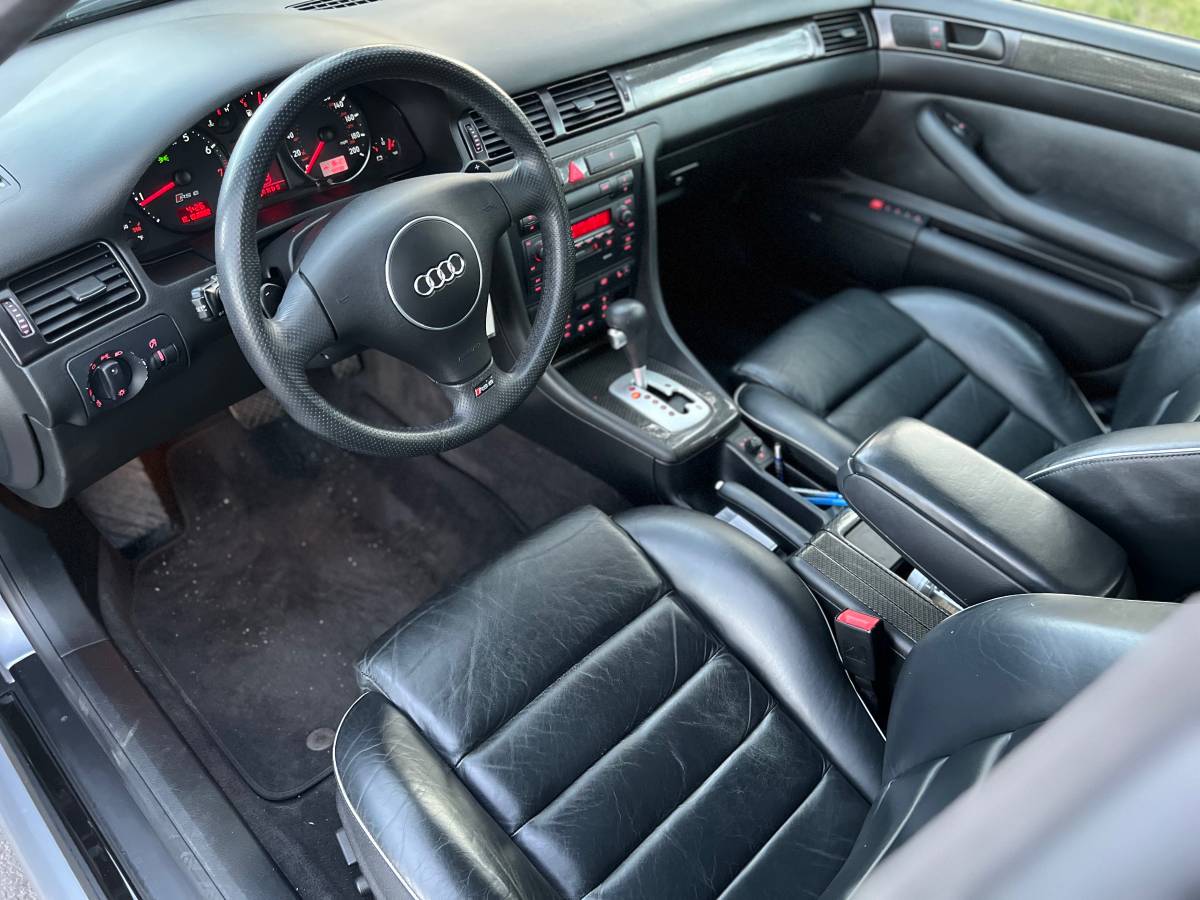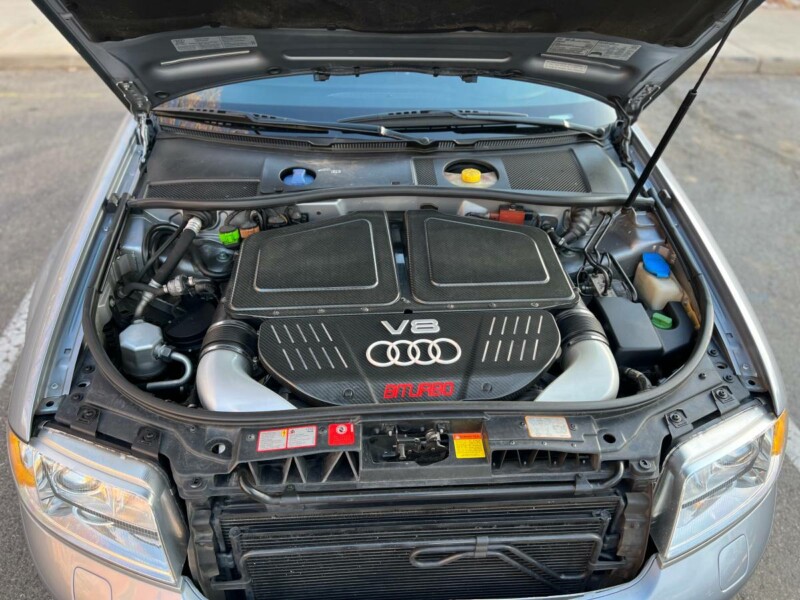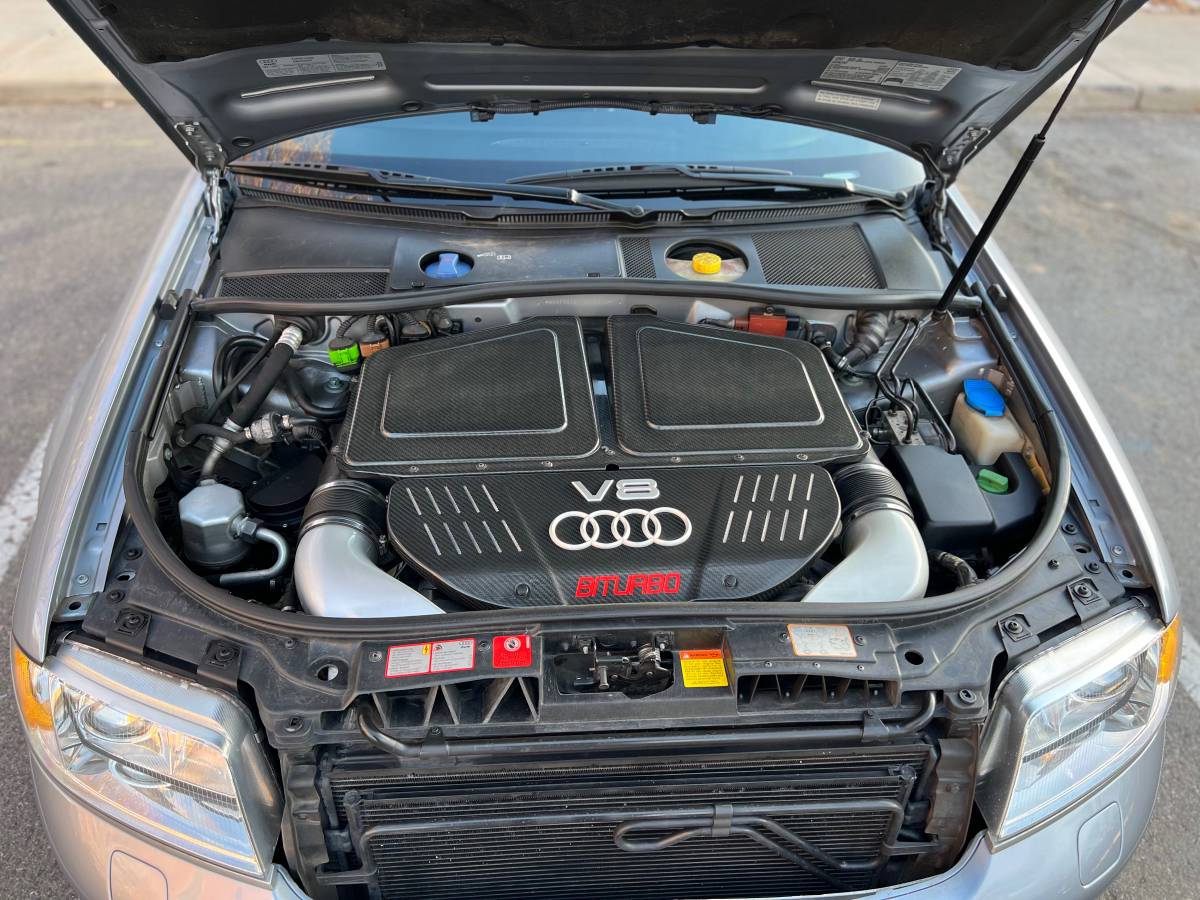 For more photos, please see seller's ad HERE.
To list your own car, contact us
HERE
.
*SAE rated from factory. May not reflect current output.
*Performance numbers pulled from either the factory brochure or reputable automotive road tests.
*Base price when new does not reflect original MSRP of this particular car, nor does it reflect what the original owner paid for it.
*Advertised price at time of posting. Sellers can raise or lower prices on their original ad at any time. Click on the original ad to view current price/availability.
Mileage Disclaimer: NOC has not confirmed if the mileage stated by the seller is true and accurate. It is up to the buyer to verify these claims. Vehicle history reports, service records stating mileage, and even inspections of odometer tampering are recommended.
Share This Car With A Friend: