43,000 Original Miles
Manual Transmission
3.2L Inline 6
333 hp @ 7900 RPM*
262 lb/ft torque @ 4200 RPM*
Capable 0-60 MPH: 4.6 seconds
Top Speed: 168 MPH
*Base Price in 2004: $47,795
*Seller Asking:
$37,500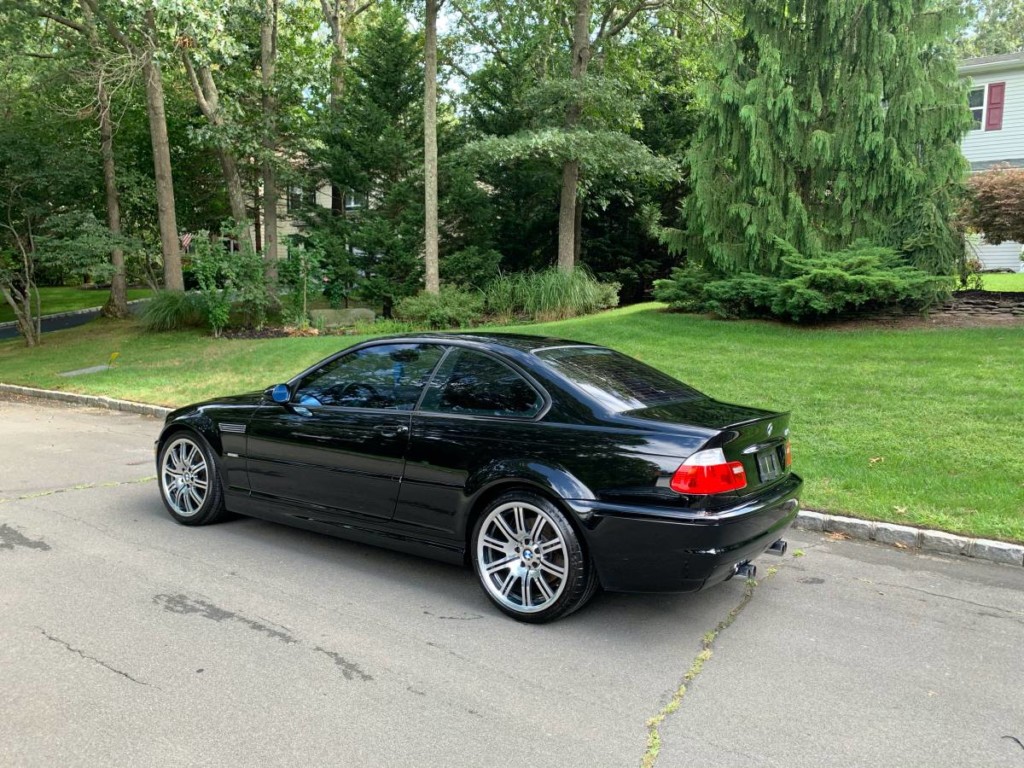 Fast Facts:
A small detail that made the E46 M3 successful was the location of the front wheels. When developing the E46, BMW was determined to meet or exceed their rivals in terms interior space and legroom (the E36 had such poor rear legroom that an improvement was mandatory for the new car)
BMW's solution was to push the front wheels as far forward as possible (25mm), which provided many benefits. One is that it increased interior space without increasing the overall size of the car, solving the rear legroom dilema. Second, it allowed the engine to sit farther back, improving steering dynamics and helping the car achieve a near 50/50 distribution
The inline S54 DOHC engine revs to 8,000 RPM. With peak power occurring at 7900 RPM, and with a 3.62 axle ratio, BMW practically encouraged drivers to wait until redline before shifting. It became obvious the S54 was a special engine BMW was proud of, as it produced the highest specific output of any naturally aspirated engine in BMW's history (losing only to the V12 developed for the McLaren F1)
During development of the S54, BMW realized that an appropriately sized intake system wouldn't fit under the hood of the standard 3 series. Their solution was to create a sporty looking bulge in the center of the hood to accommodate the intake. This bulge is commonly referred to as the "Power Dome"
Also during development, BMW found the side fender vents (which were added to evacuate heat from the engine bay) weren't very effective. However, the design was already approved by the management team, and since everyone liked it, BMW decided to keep it. This tiny vent stayed put as a signature design trait of all BMW M cars moving forward
Weirdly, the M3's rack and pinion steering features a slower steering ratio than the base 3 series (15.4:1 on the M3 vs 13.7:1 on base cars). BMW claimed this was to provide greater steering feel to the driver. However, this intention was contradicted slightly when BMW released a driver-focused Competition package in 2005 that changed the steering to a faster 14.5:1 ratio
BMW's M division was highly against the idea of putting an automatic transmission in the E46 M3. The development team must have put up quite a fight against corporate, because they got what they wanted – no automatic transmission was to be offered in the M3. The car was to be built exclusively with one transmission: a 6spd manual. There was one caveat: buyers could opt to have the transmission electronically controlled, without a clutch pedal. This computerized setup, referred to as SMG (Sequential Manual Gearbox), was as close as buyers could get to an automatic trans. Using one transmission for all cars not only saved BMW money, but it made it extremely easy to convert an SMG car to a gated 6spd car
Key Model Year Changes:
New bluetooth cellphone interface
First year to offer "BMW Assist" – a telemetry system that uses GPS and mobile phone networks to provide crucial information to the car (and act as a tracking device). Cars fitted with this tech can be distinguished by a tiny plastic fin at the rear of the roof (on the trunk lid for convertibles)
The following year (2005) saw the front suspension revised on coupes to reduce understeer and improve ride quality. This was also the first year of the Competition package (ZCP)
Virtually no changes between 2005-2006
Seller Notes:
Original owner
All stock Jet Black 6spd car
No accidents or damage, clean title and Carfax
Vanos, water pump, thermostat, valve adjustment, and inspection II done (service records)

                      
Location: Manorville, New York – (more photos below)
Update: ad has been removed (sold or expired)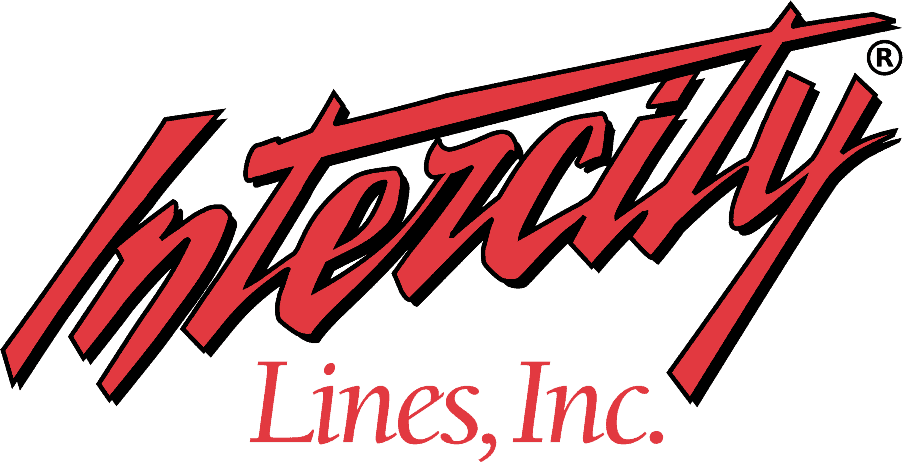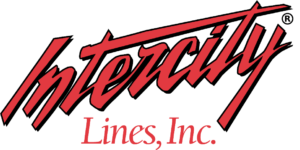 – Click for shipping quote –
NEVER MISS A CAR!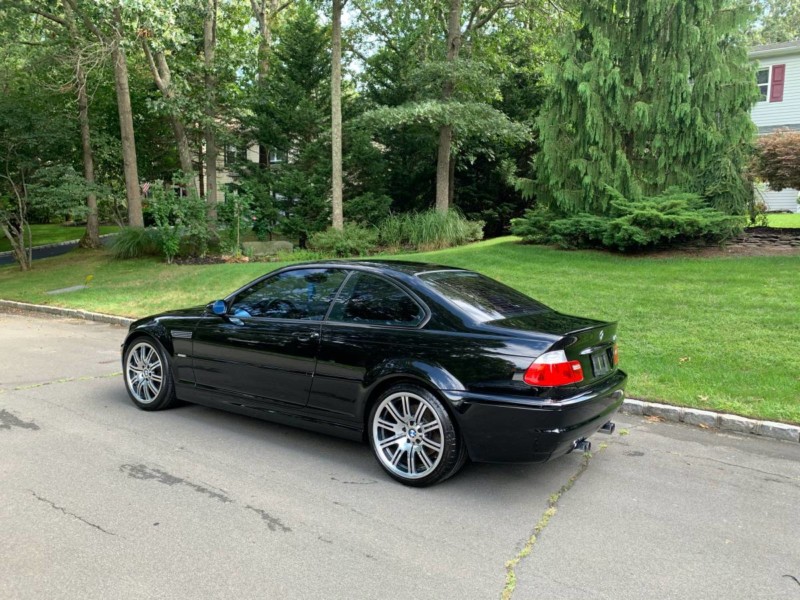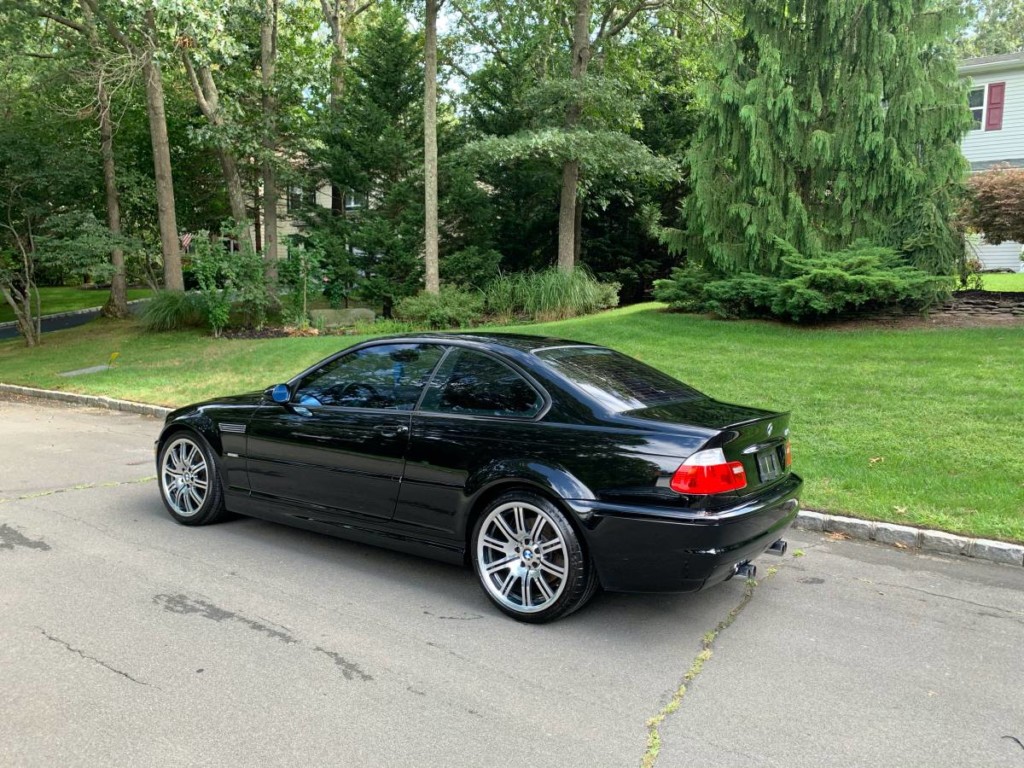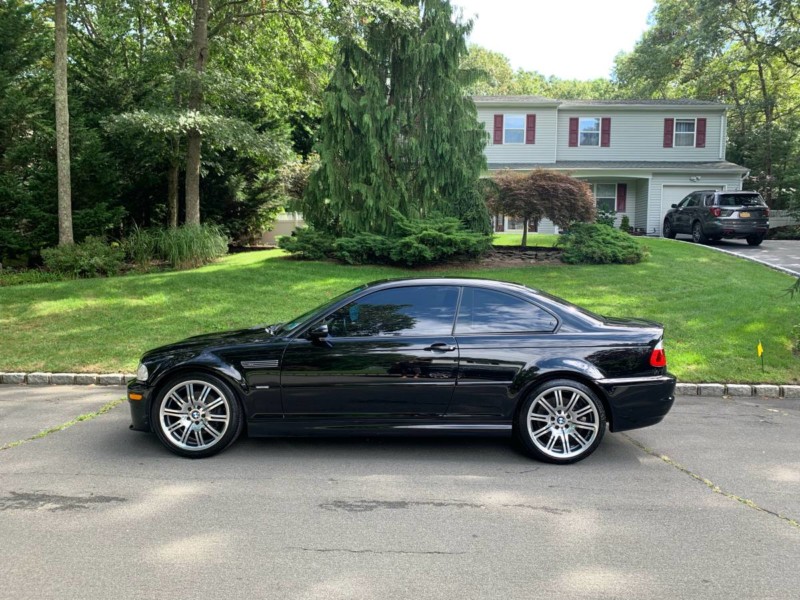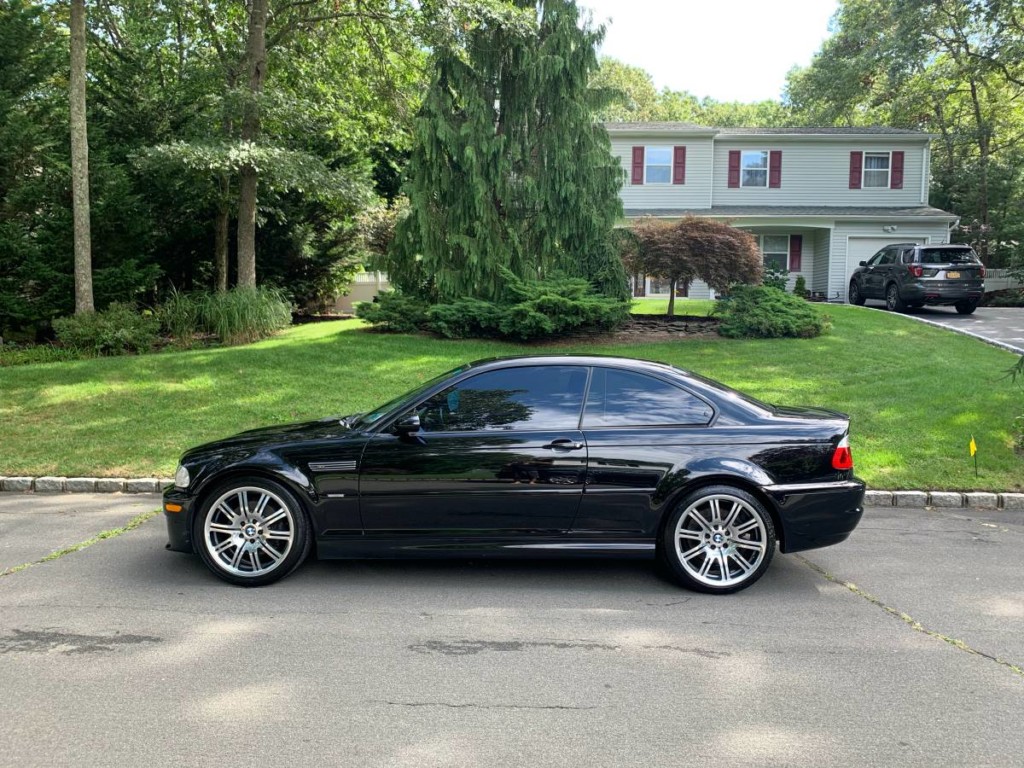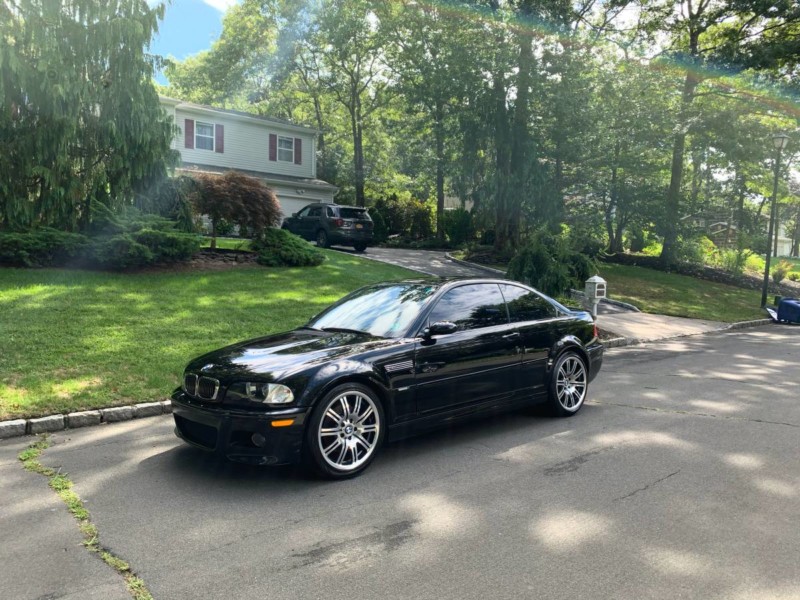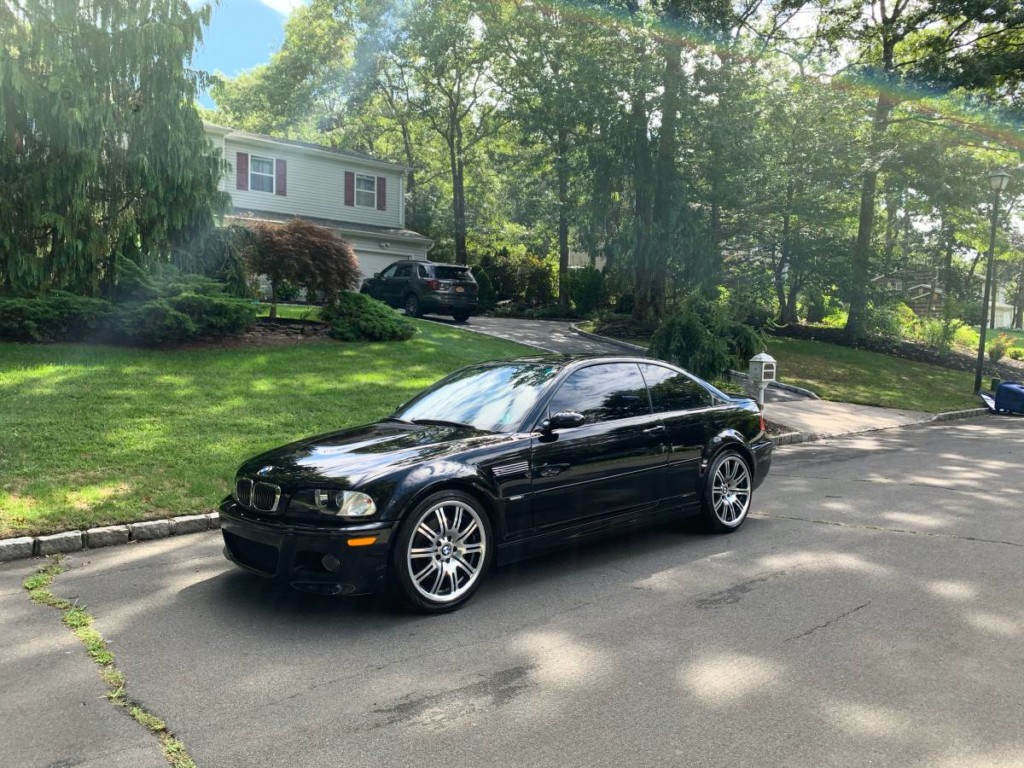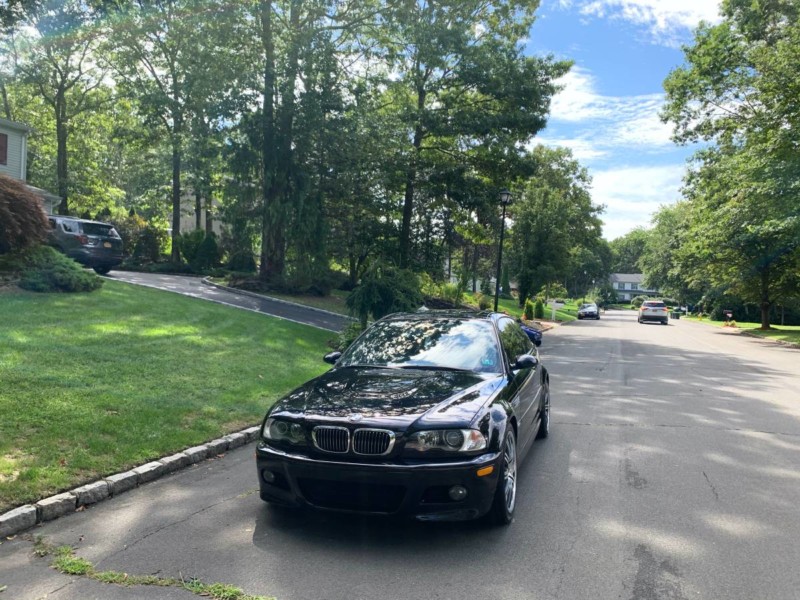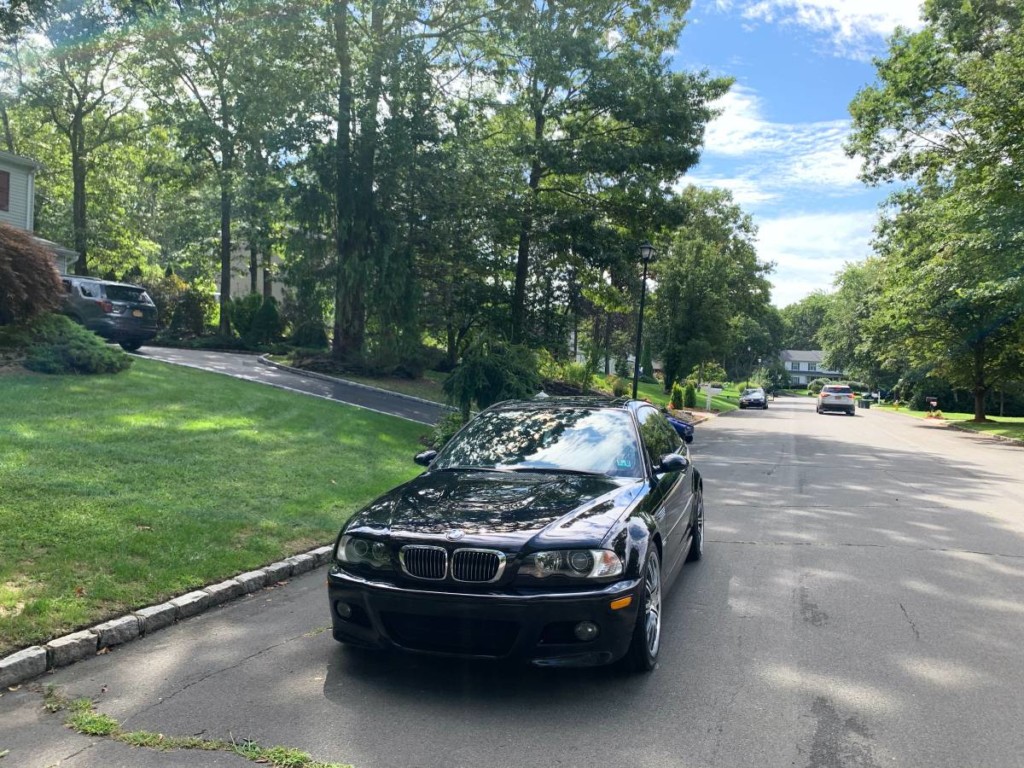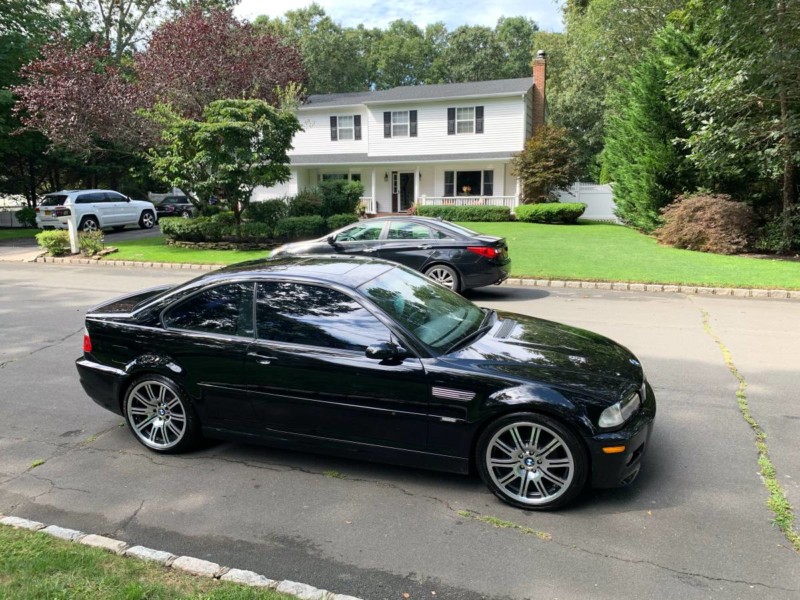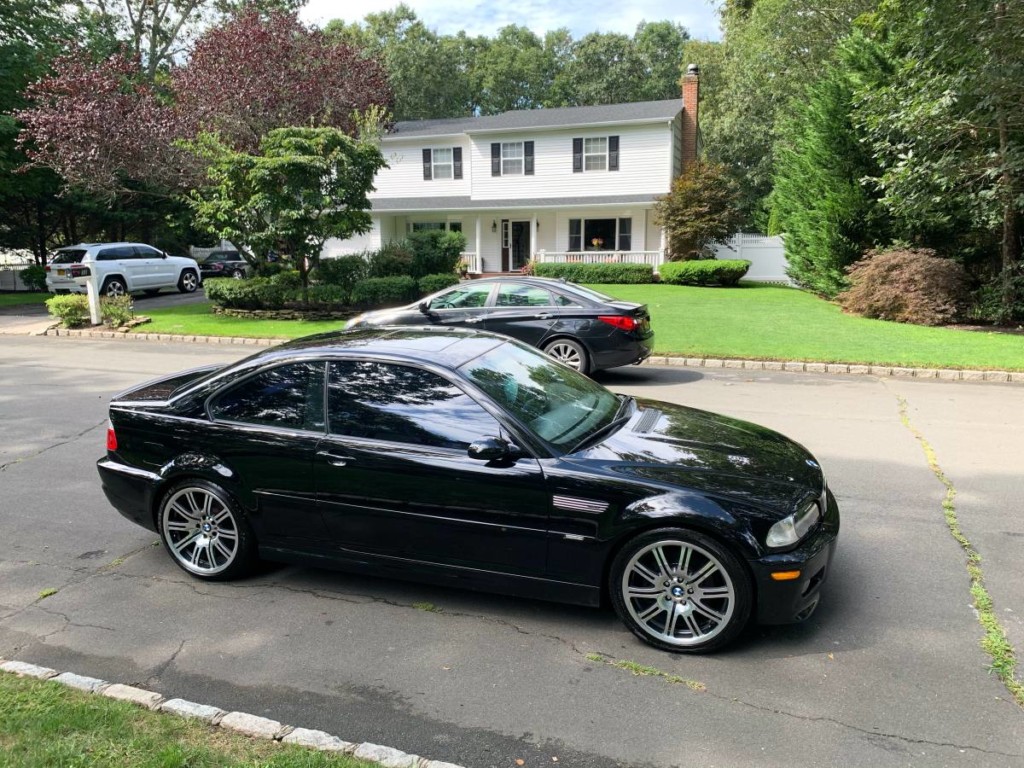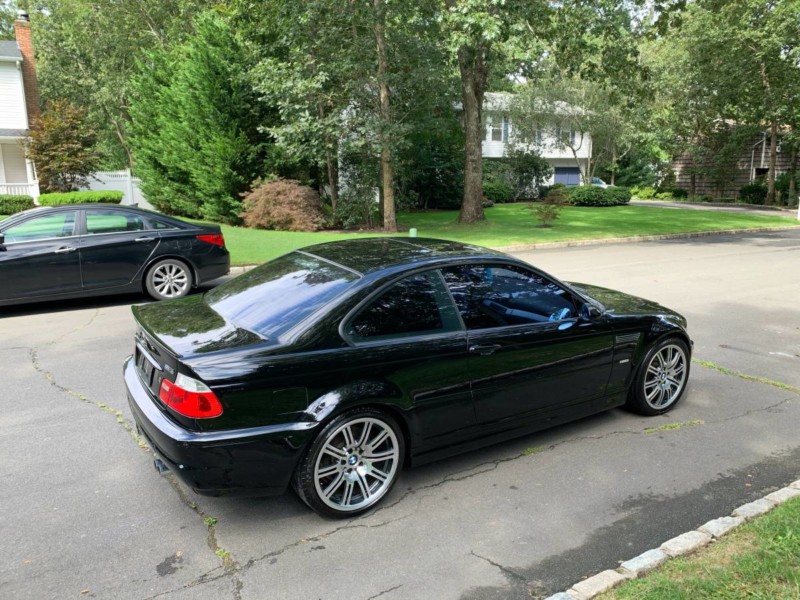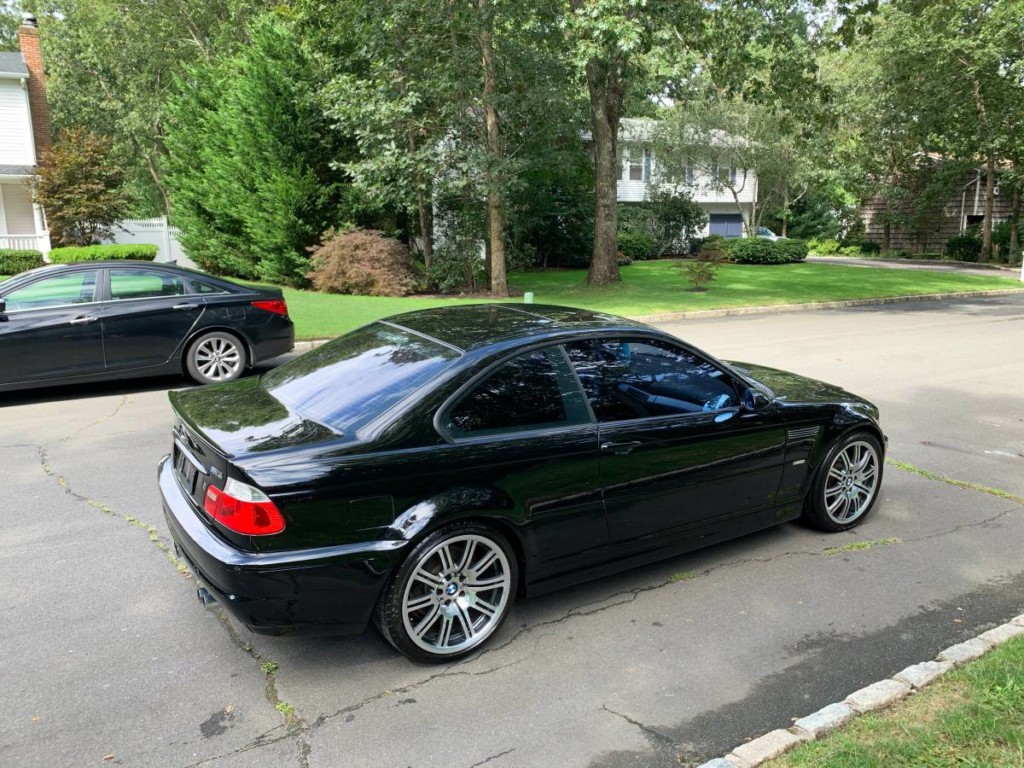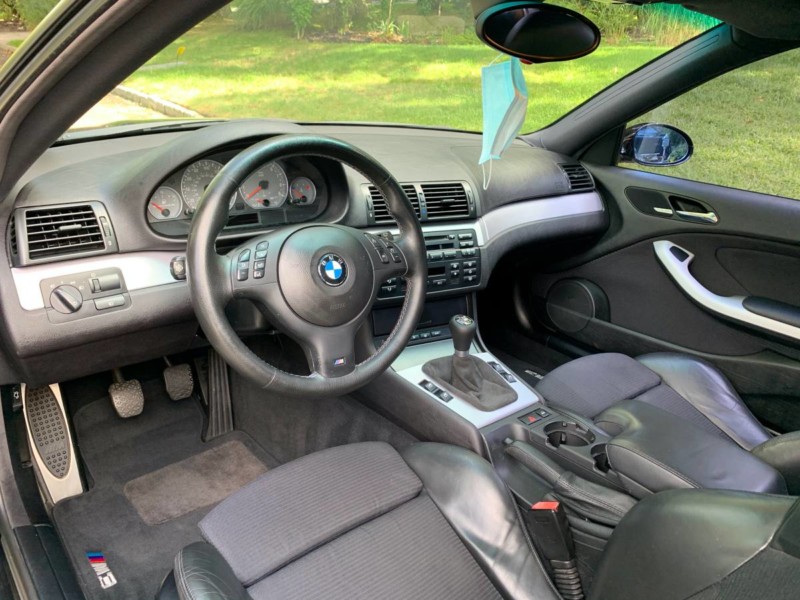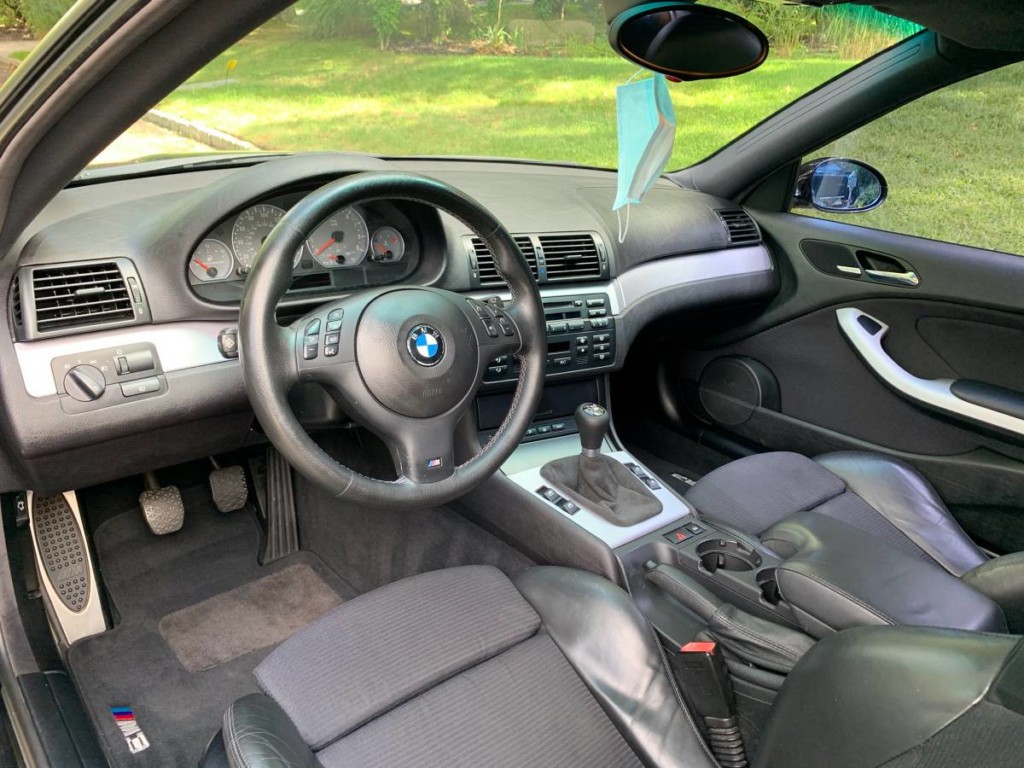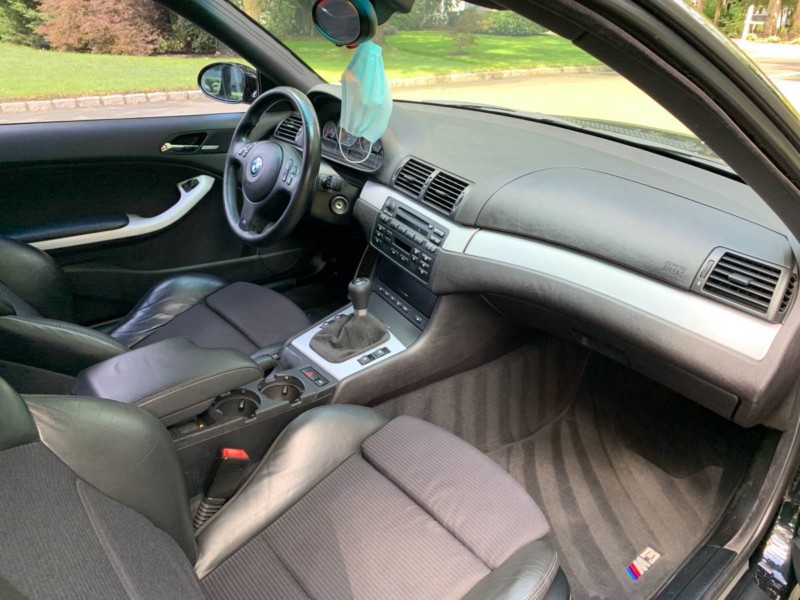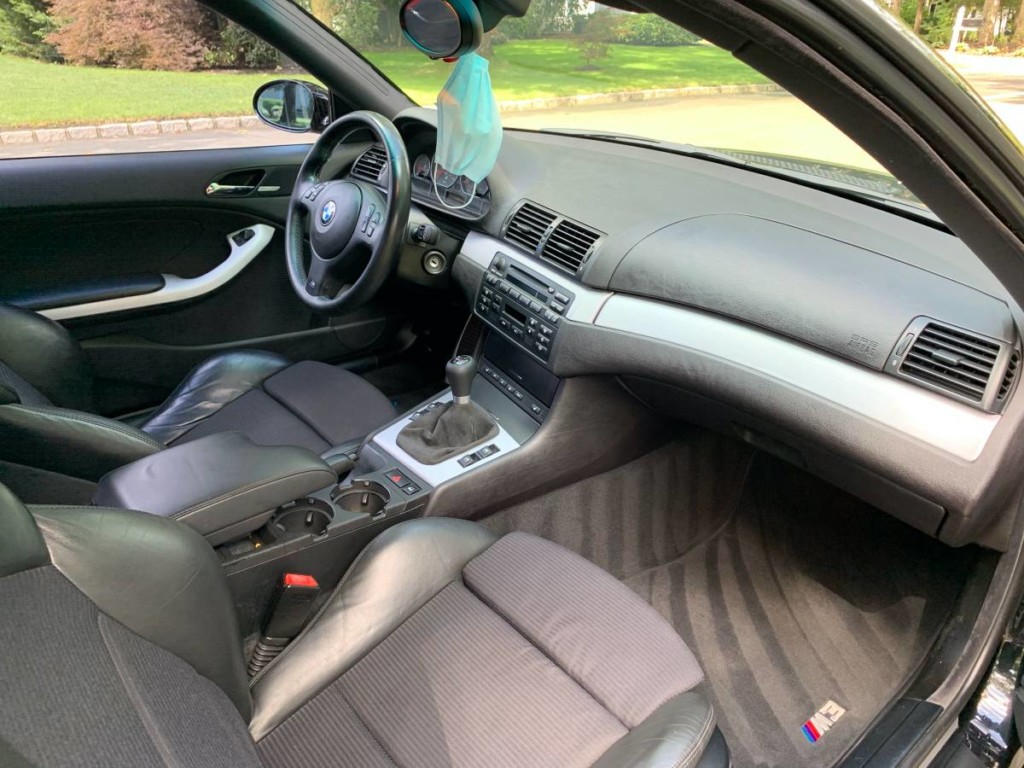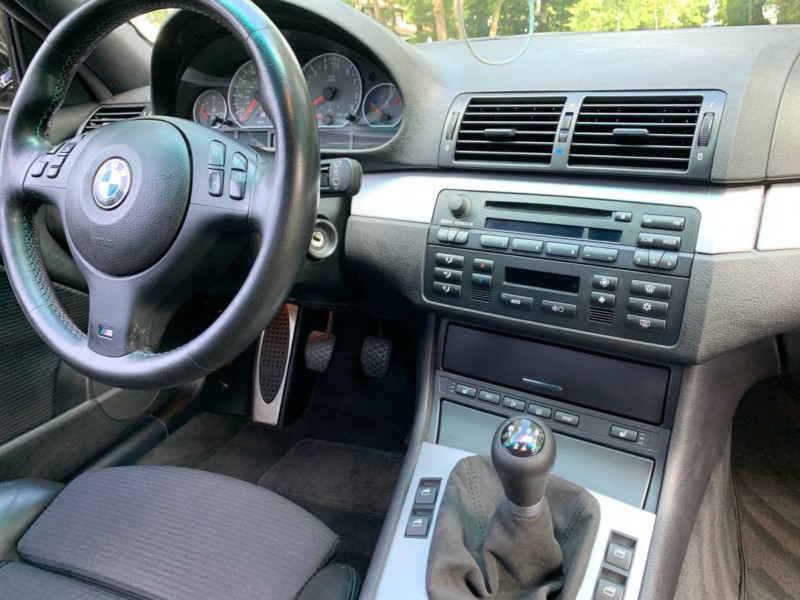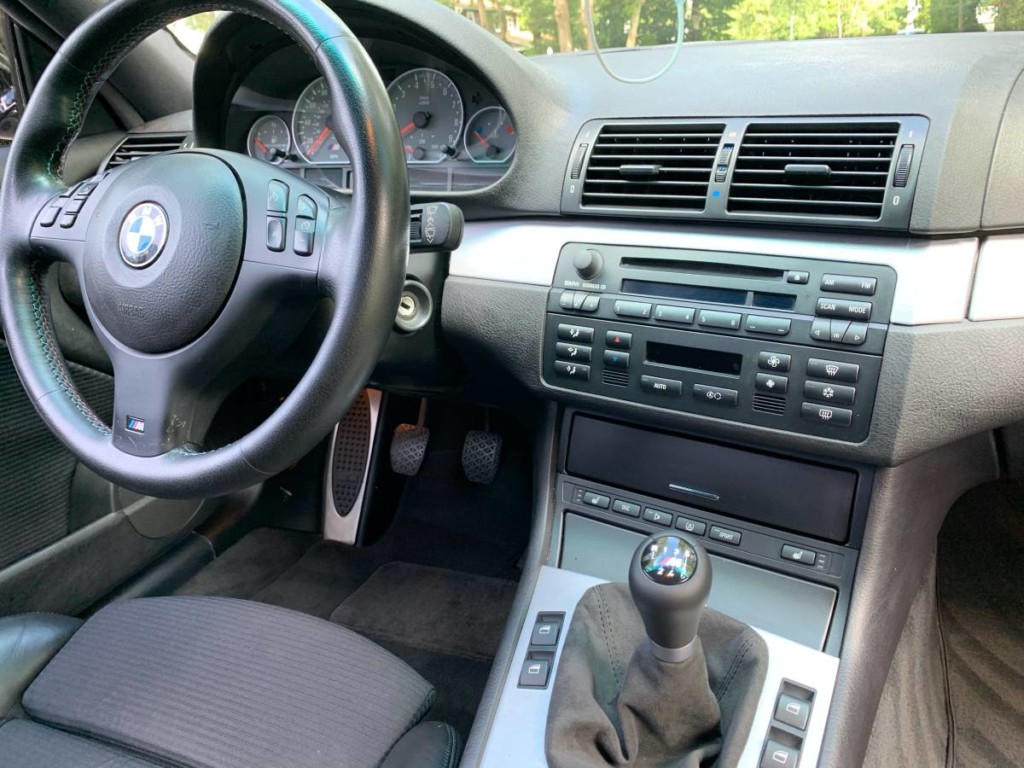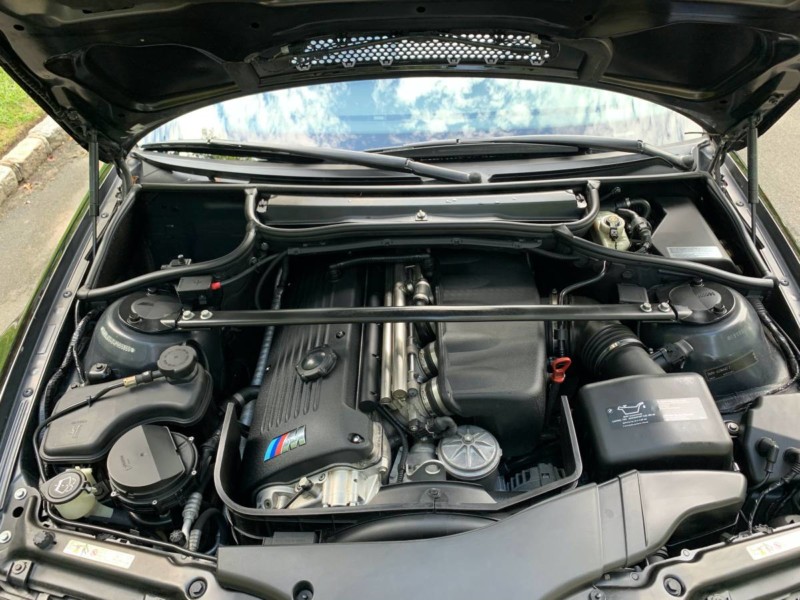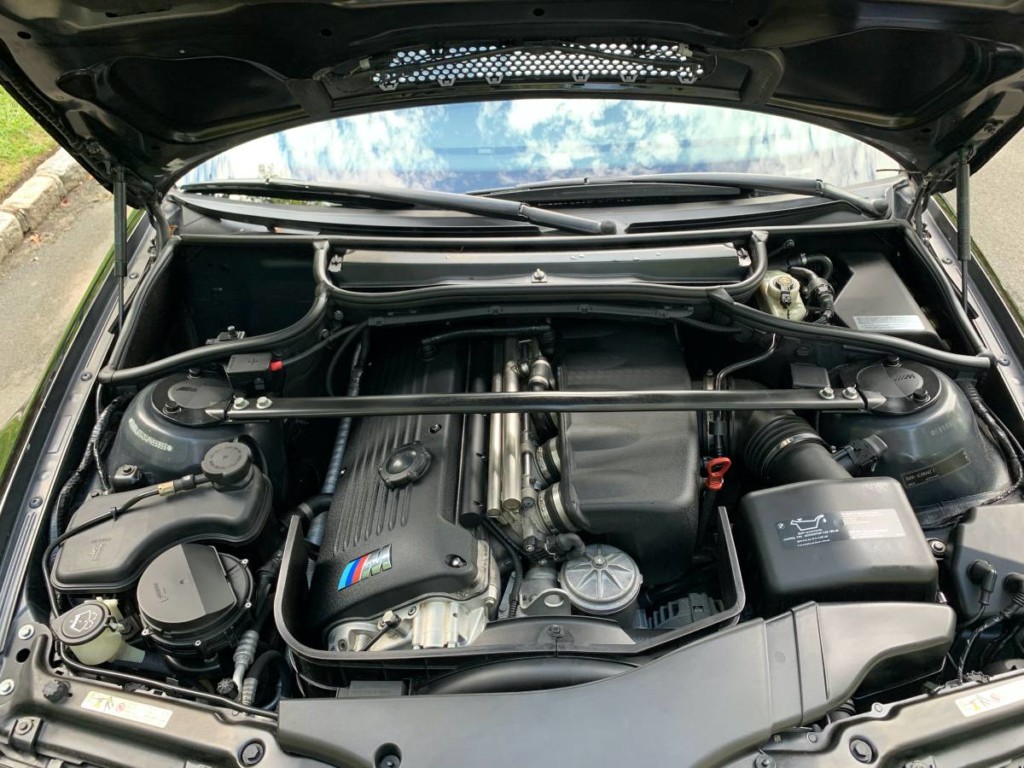 To list your own car, contact us
HERE
.
*SAE rated from factory. May not reflect current output.
*Performance numbers pulled from either the factory brochure or reputable automotive road tests.
*Base price when new does not reflect original MSRP of this particular car, nor does it reflect what the original owner paid for it.
*Advertised price at time of posting. Sellers can raise or lower prices on their original ad at any time. Click on the original ad to view current price/availability.
Mileage Disclaimer: NOC has not confirmed if the mileage stated by the seller is true and accurate. It is up to the buyer to verify these claims. Vehicle history reports, service records stating mileage, and even inspections of odometer tampering are recommended.
Share This Car With A Friend: