15,215 Original Miles
Manual Transmission
1.8L DOHC Inline 4
142 hp @ 7000 RPM*
125 lb/ft torque @ 5000 RPM*
Capable 0-60 MPH: 7.6 seconds
Top Speed: 124 MPH
Base MSRP in 2005: $22,098
*Seller Asking:
$13,500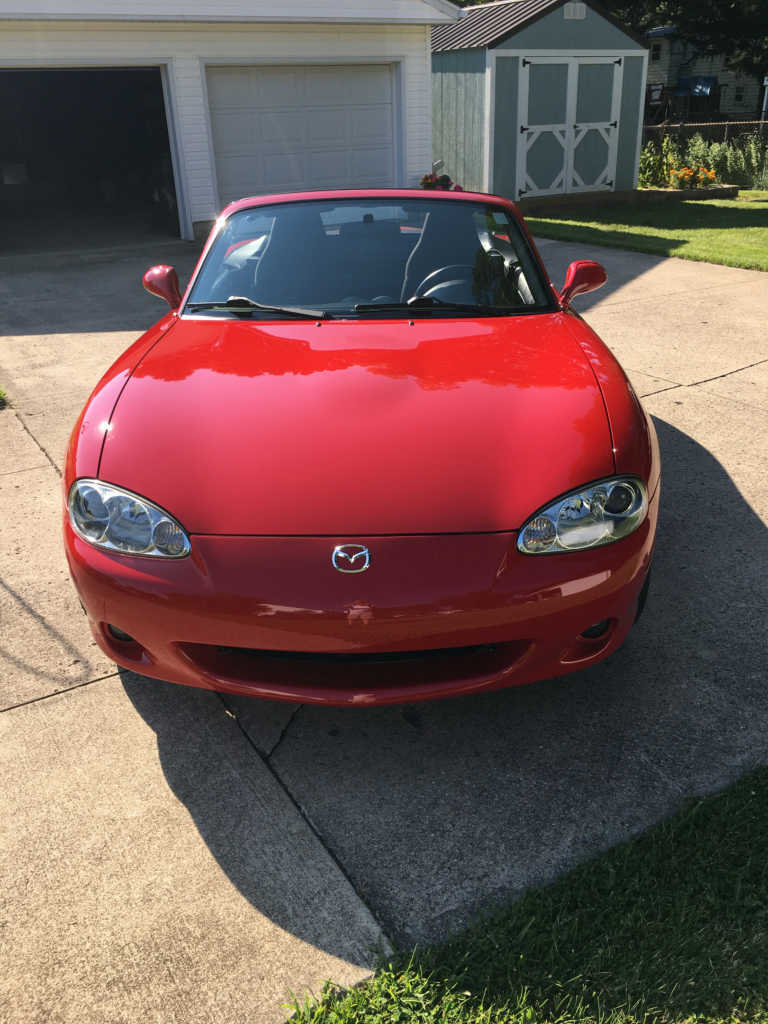 Fast Facts:
The NB Miata was built from 1999 to 2005, replacing the NA Miata. The NB is the first Miata to clock a 0-60 time under 8 seconds by Car and Driver
While the NB is physically larger, Mazda claims only a 6 lb difference in curb weight between the '97 NA model (2293lbs, 5spd) and the '99 NB model (2299, 5spd). Weight was kept down thanks to things like discarding the pop-up headlights (12 lb savings) and giving the NB a lighter convertible top (which came with a glass window vs a plastic one on the NA). However, it is easier to add weight to an NB thanks to heavier options, such as bigger wheels, bigger brakes, optional 6spd trans, etc
Drag coefficient drops to 0.36 on the NB (vs 0.39 NA). The aerodynamic shape of the car reduces lift in the front while increasing it at the rear – this means both ends of the car now have more equal tire loading as speed increases, resulting in handling that is less affected by vehicle speed
A 5spd manual is standard, while a 6spd manual is only available on the top-of-the-line LS. The shifter linkage is designed for ultra-short throws (1.8 inches), and the pedals are spaced perfectly for heel/toe shifting
The 6spd trans weighs ~8lbs more than the 5spd and offers less of a drop in RPM between shifts than in the 5spd thanks to more tightly spaced ratios (both have near-identical top gear ratios). 6spd cars have a 3.91:1 vs 4.3:1 on the 5spd. The 6spd can cruise at 60 MPH @ 3000 RPM vs 3200 RPM with the 5spd
2003+ cars feature a Tochigi-Fuji torque-sensing LSD is a clutch pack style LSD utilizing spring pre-loaded cone-shaped clutches (hardened). The cone shape allows for a higher torque transfer for a given diameter than traditional flat clutch plates
Key Model Year Changes:
Final year of the NB Miata
The key fob is now a single "switchblade" unit (no longer a key + a separate fob)
Virtually no changes occurred during the final year of production as Mazda prepared assembly lines for the NB
Seller Notes:
15k original miles
5spd manual
Final year of the NB Miata
Superb condition inside and out
Extremely clean example
Meticulously cared for
Never seen salt
Never abused
Everything on the car is in first rate condition
Rides and drives like new
CONTACT SELLER – Update: Seller's Autotrader ad has been deleted (sold or removed from market)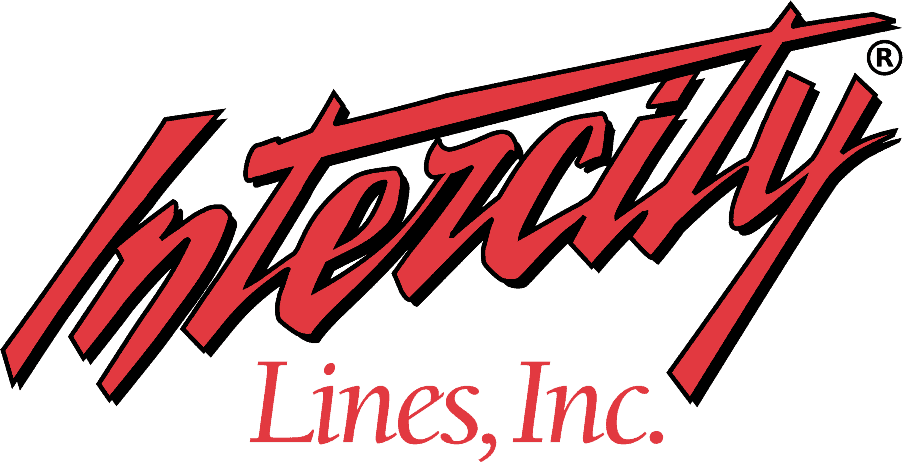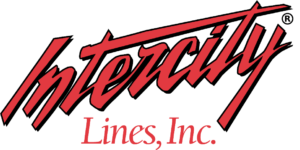 – Click for shipping quote –
NEVER MISS A CAR!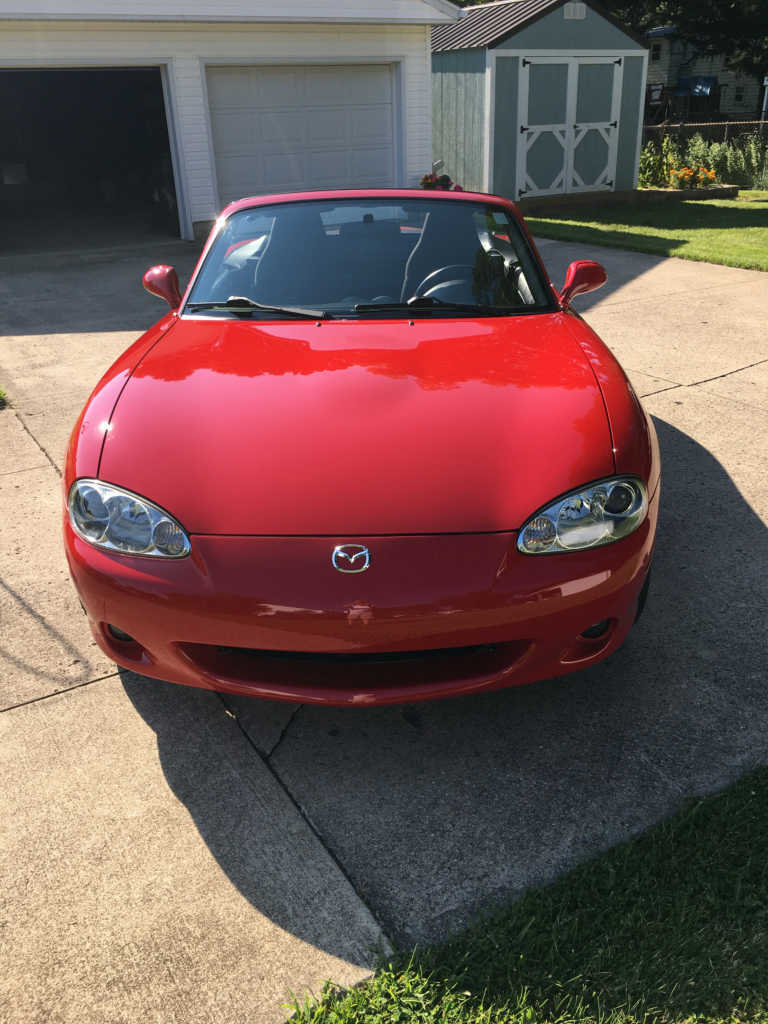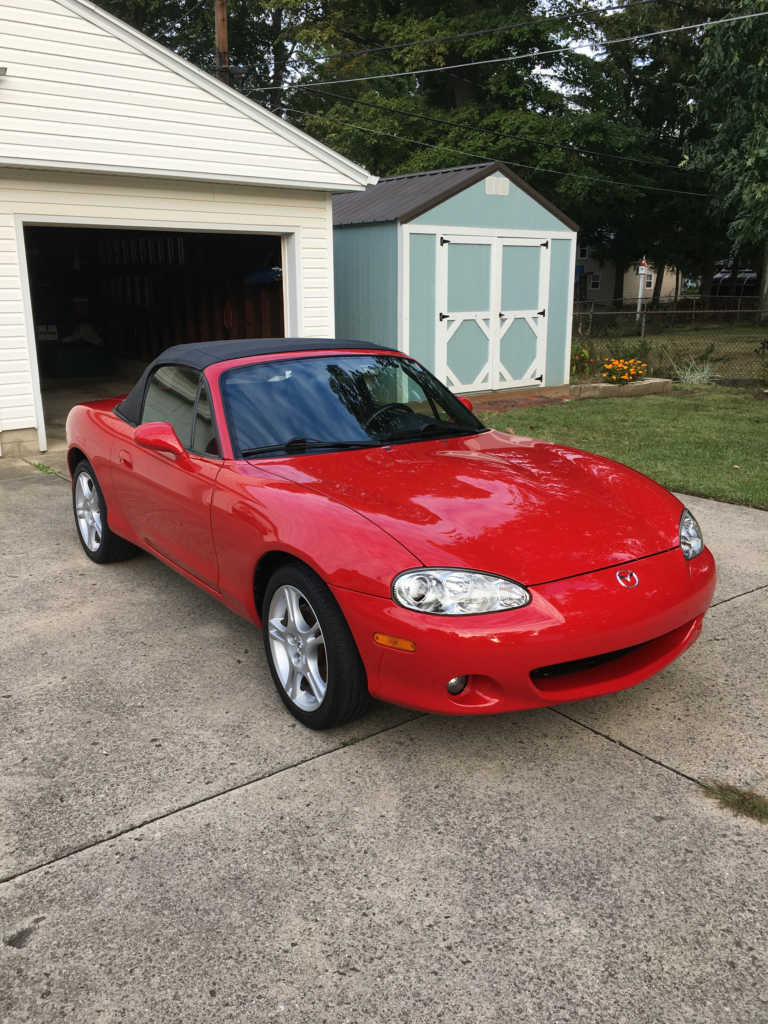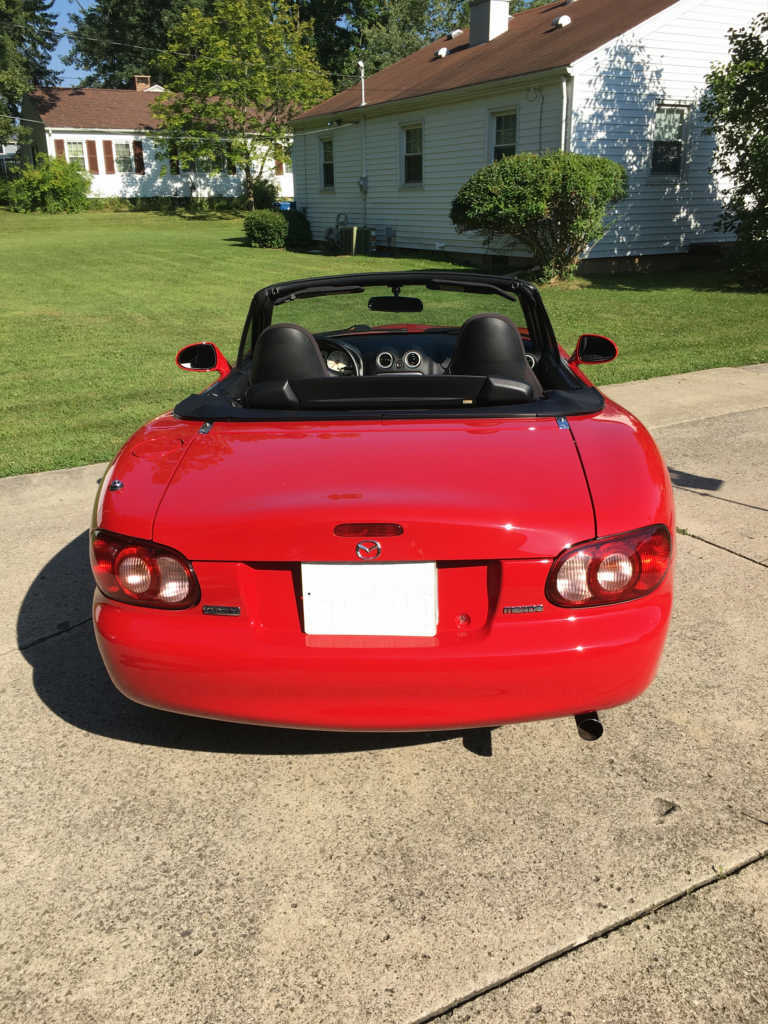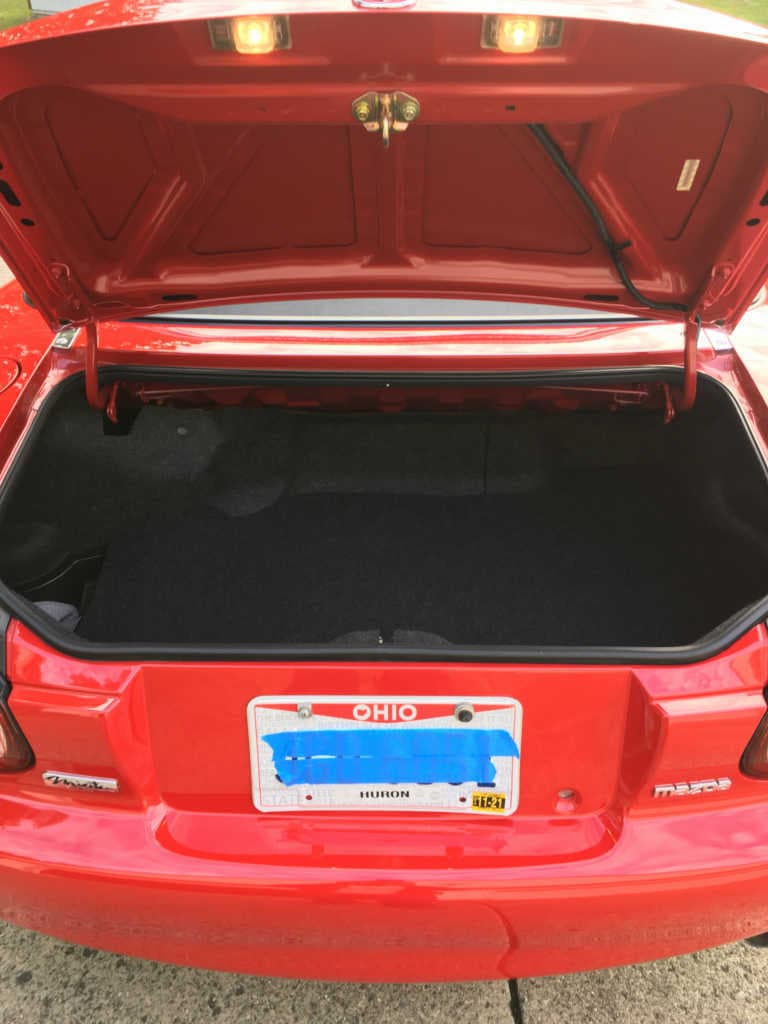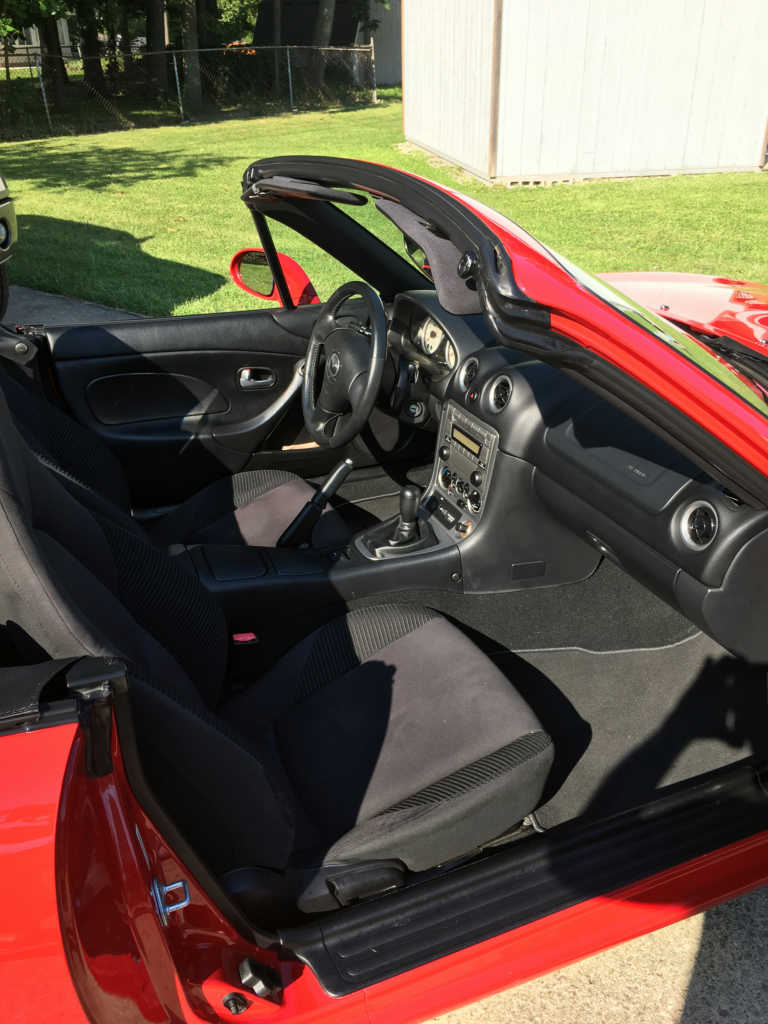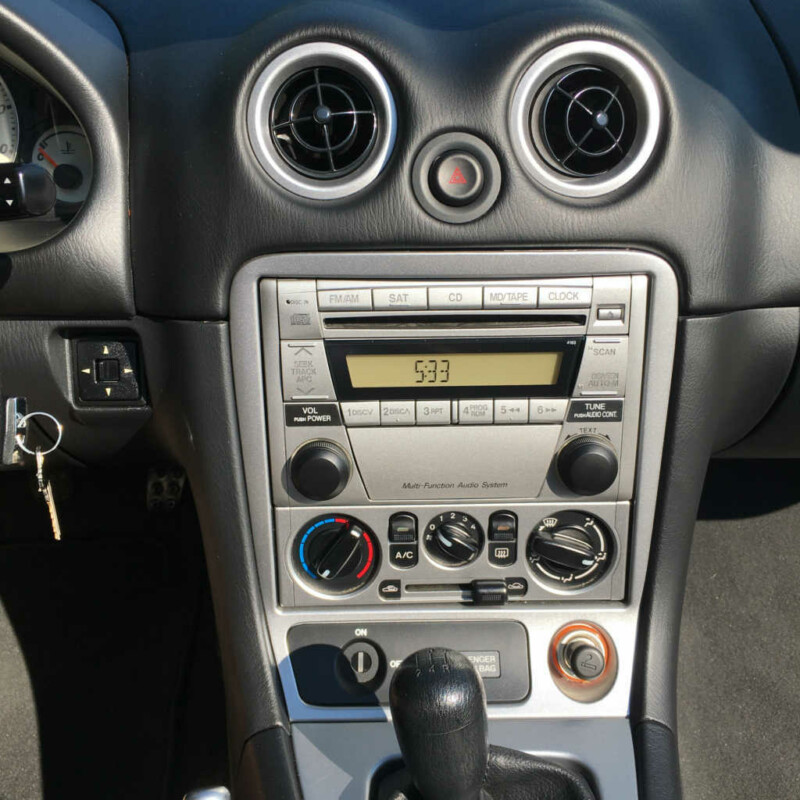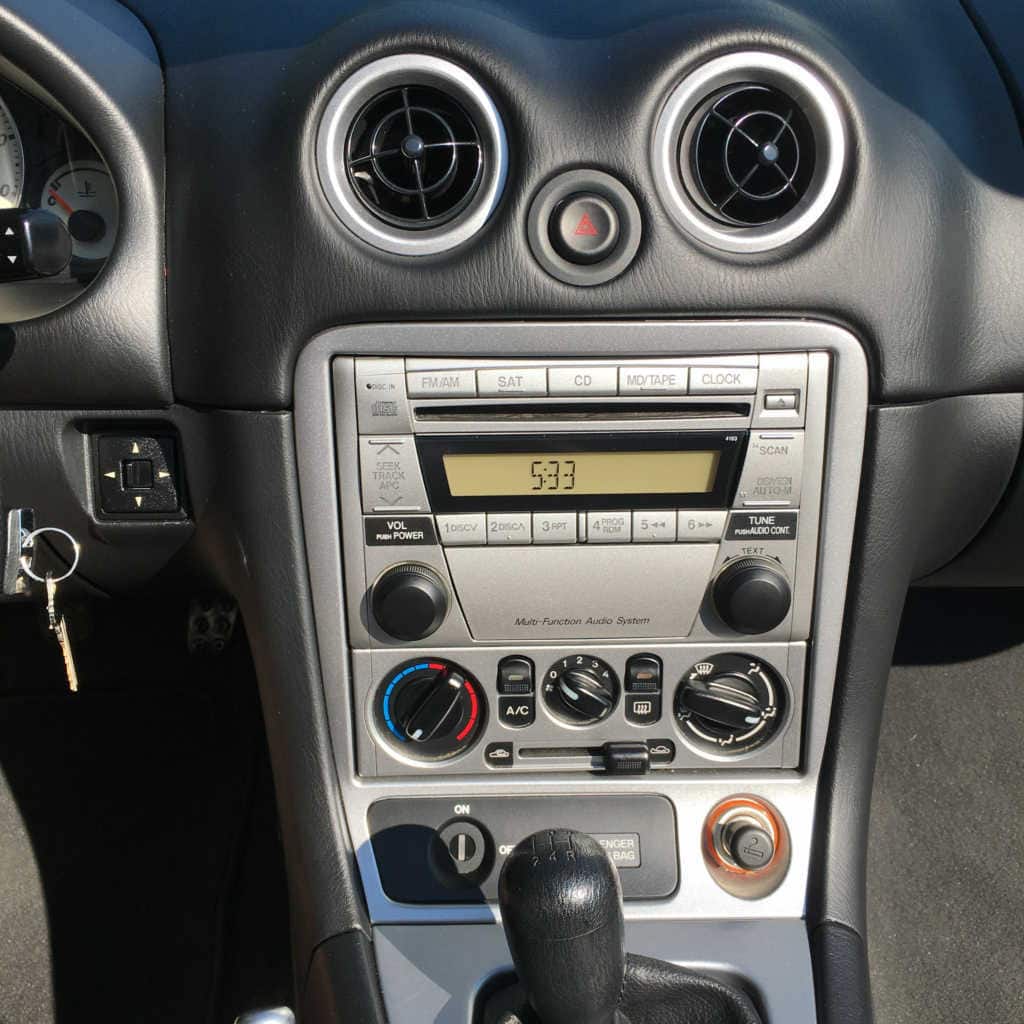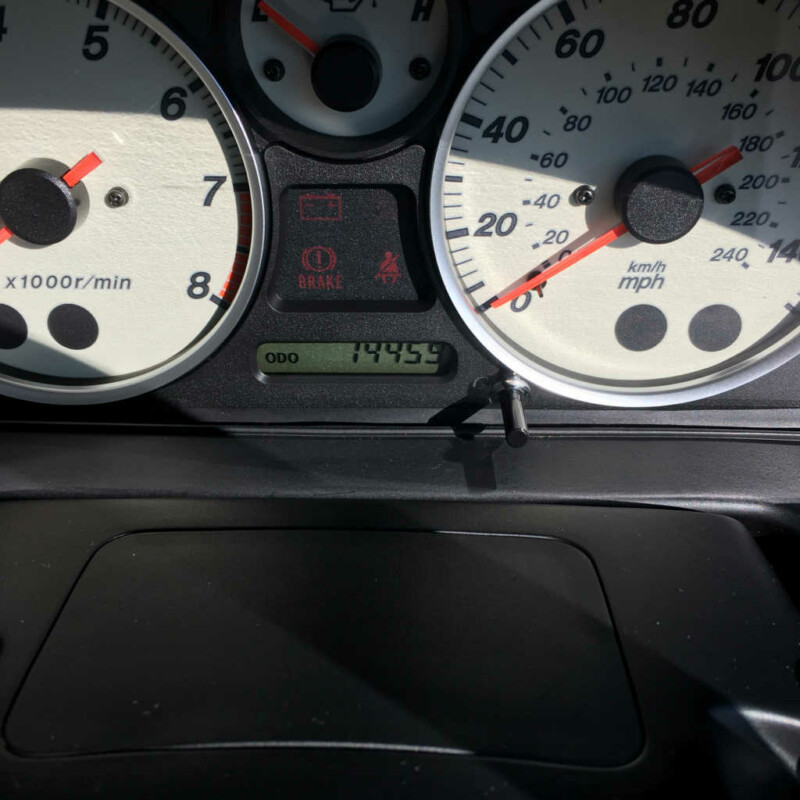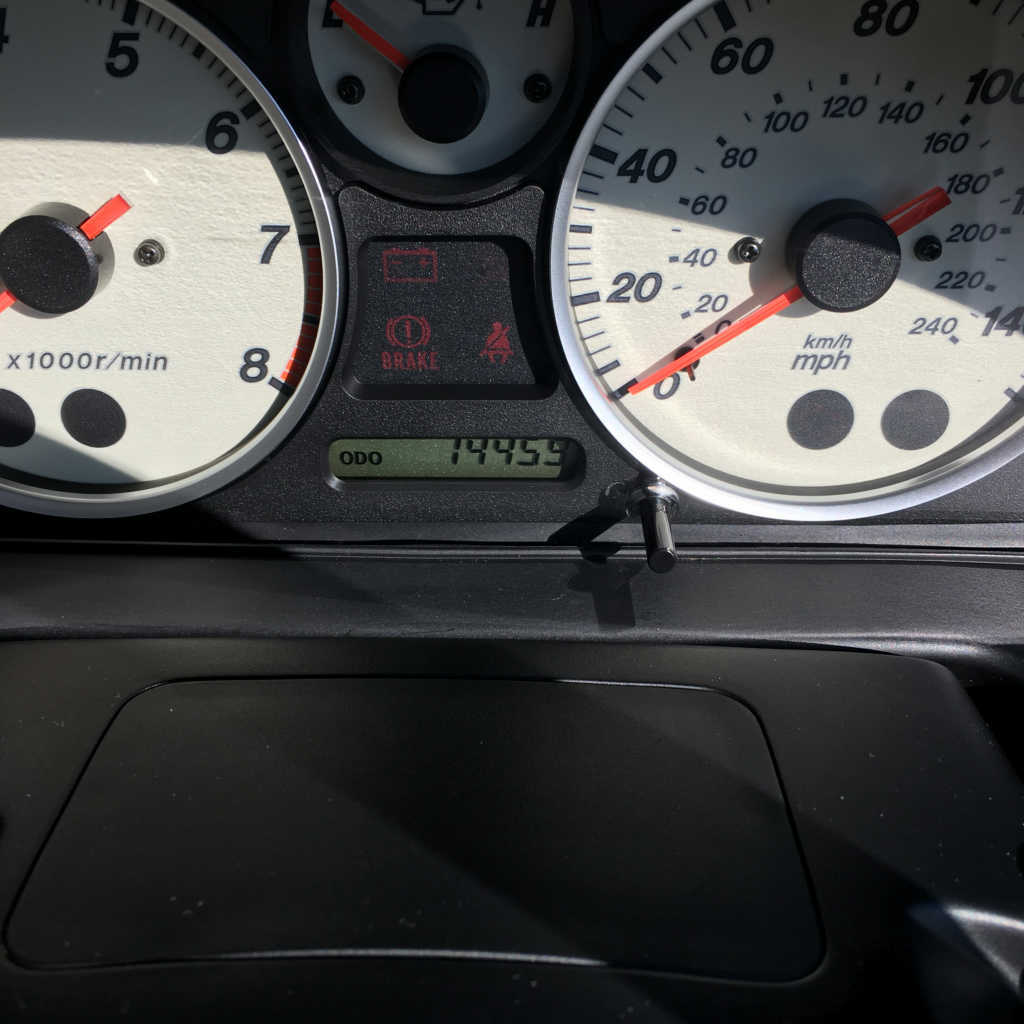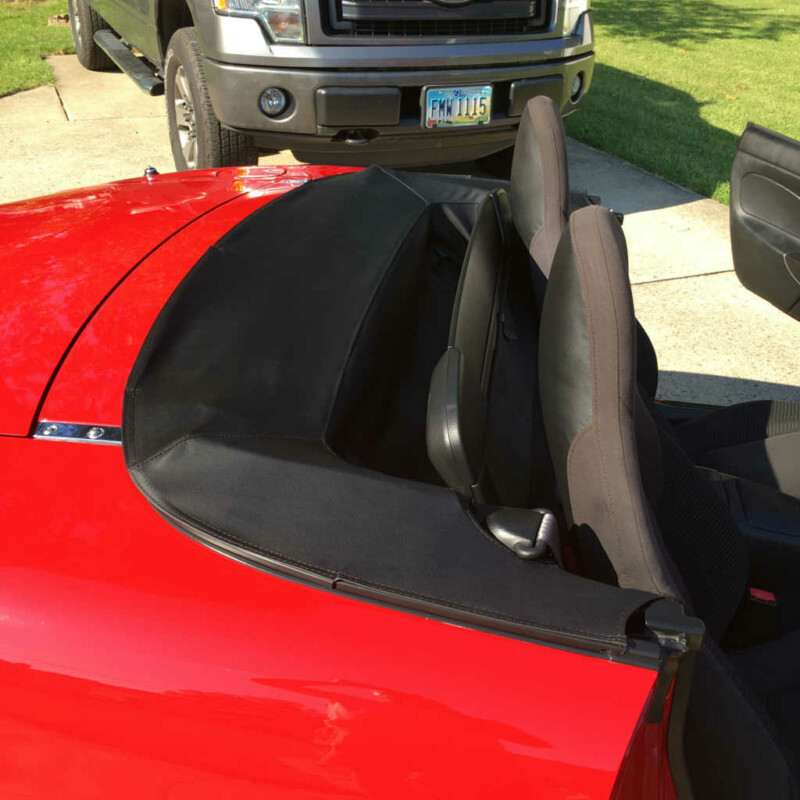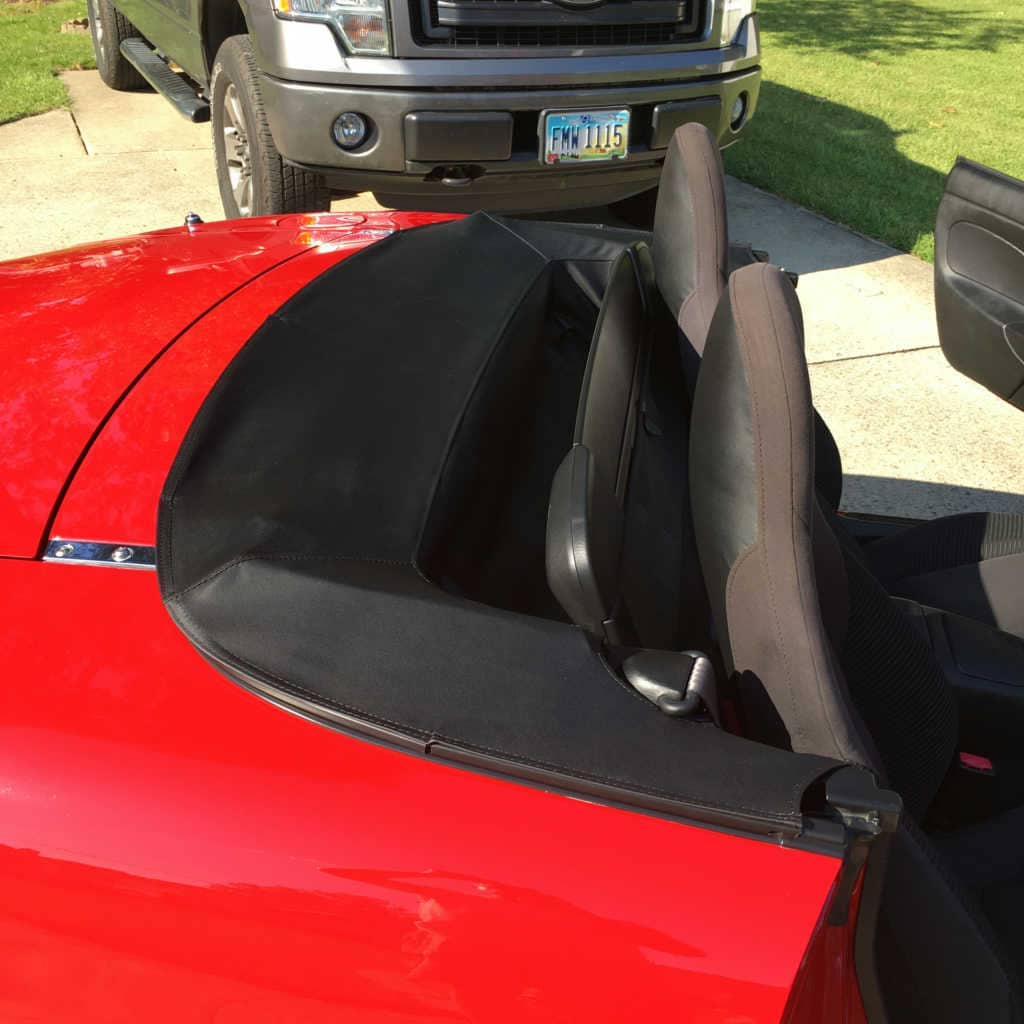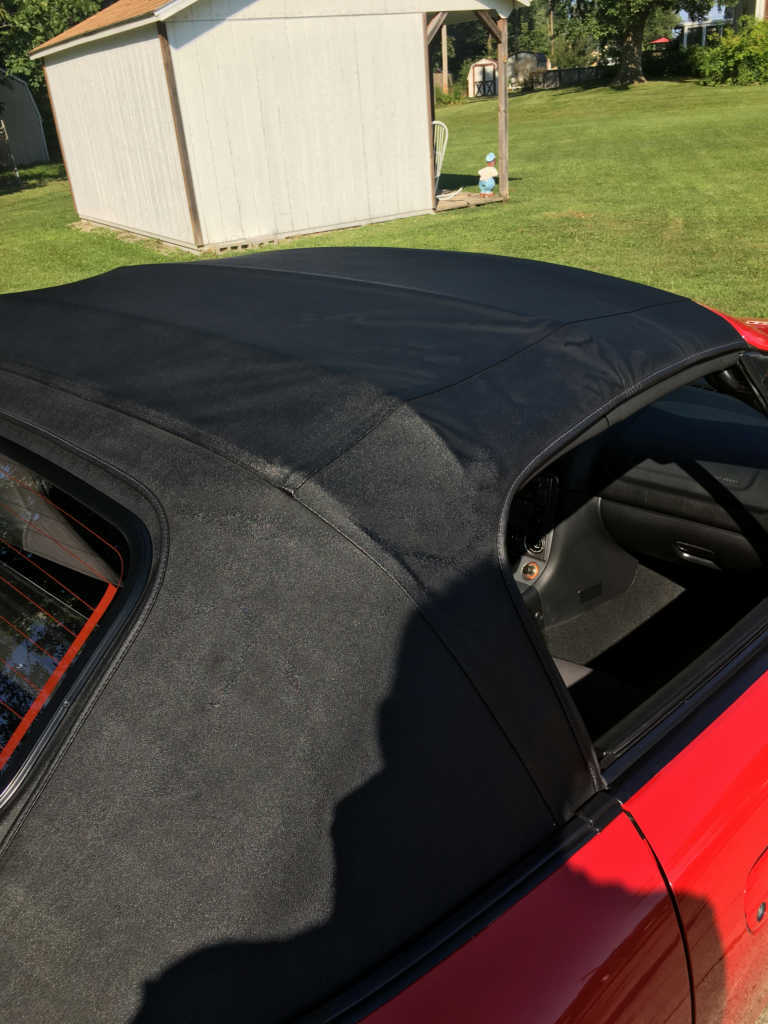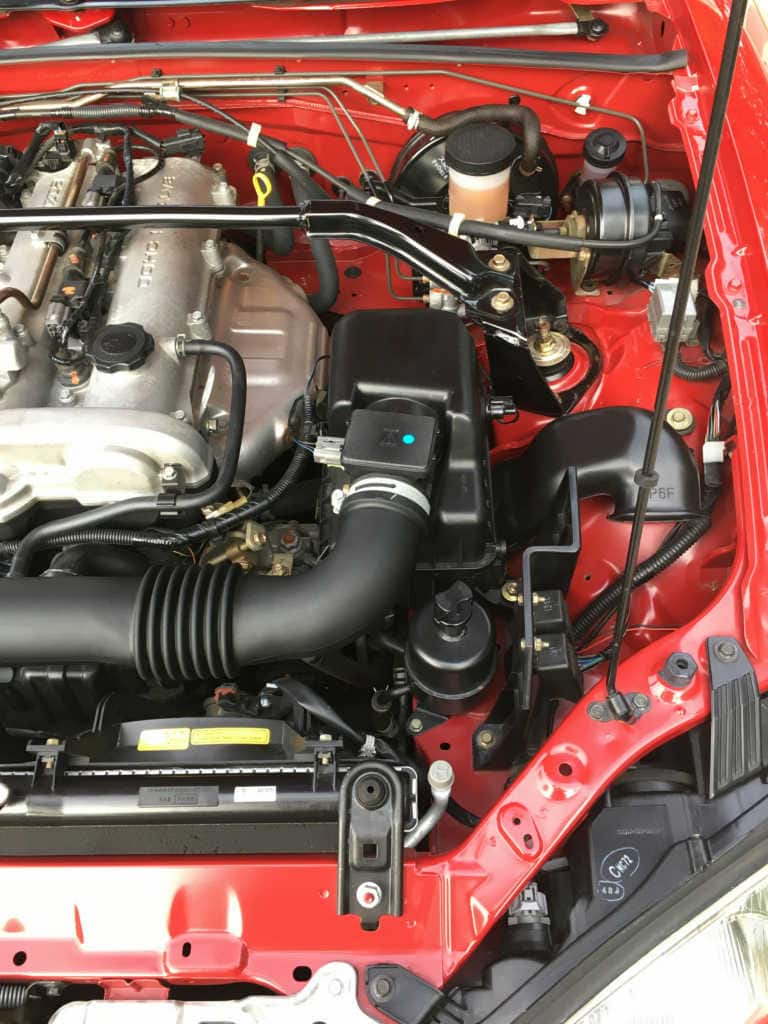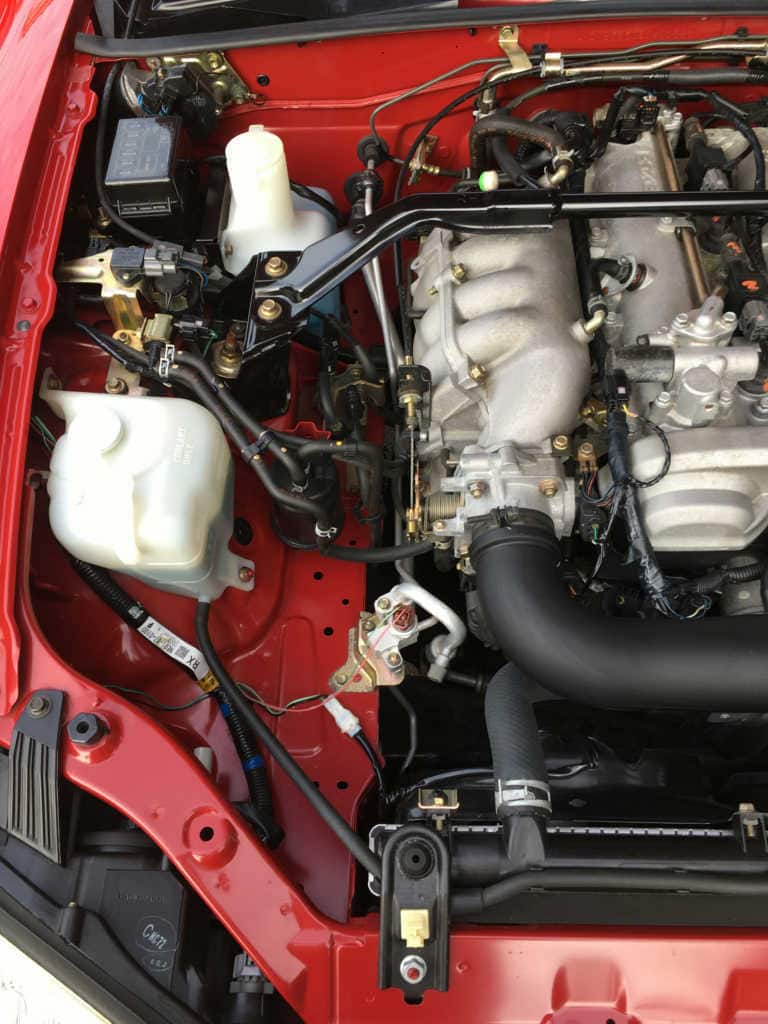 To list your own car, contact us
HERE
.
*SAE rated from factory. May not reflect current output.
*Performance numbers pulled from either the factory brochure or reputable automotive road tests.
*Base price when new does not reflect original MSRP of this particular car, nor does it reflect what the original owner paid for it.
*Advertised price at time of posting. Sellers can raise or lower prices on their original ad at any time. Click on the original ad to view current price/availability.
Mileage Disclaimer: NOC has not confirmed if the mileage stated by the seller is true and accurate. It is up to the buyer to verify these claims. Vehicle history reports, service records stating mileage, and even inspections of odometer tampering are recommended.
Share This Car With A Friend: