33,457 Original Miles
Automatic Transmission
6.0L V8
390 hp @ 6000 RPM*
400 lb/ft torque @ 4000 RPM*
Capable 0-60 MPH: 5.4 seconds
Top Speed: 130 MPH (L)
*Base Price in 2007: $33,600
*Seller Asking:
$33,000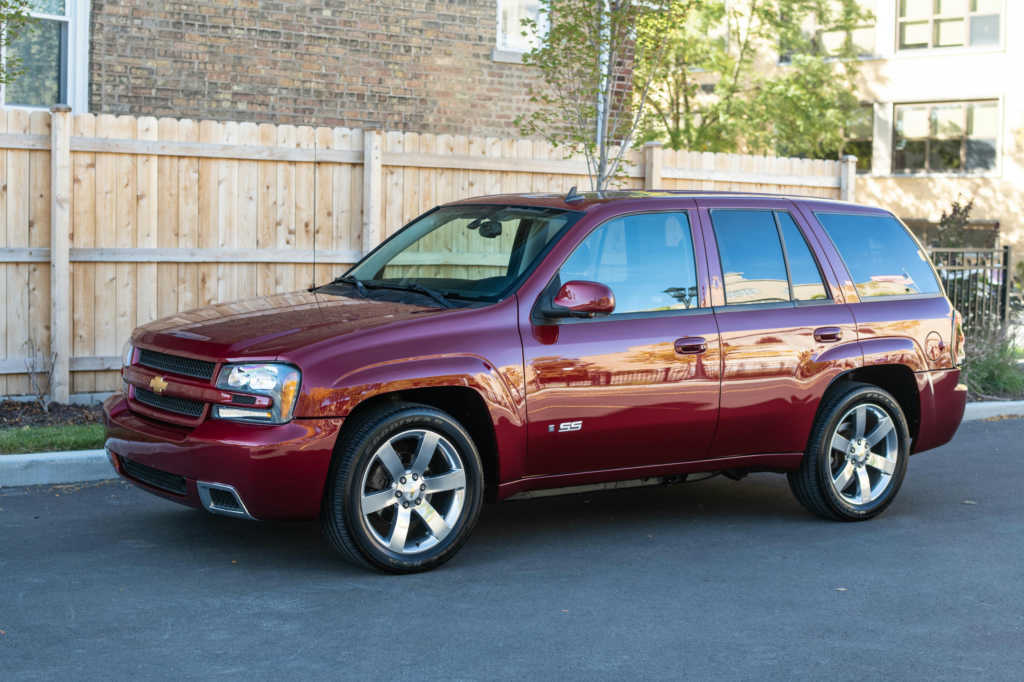 Fast Facts:
The TrailBlazer SS came equipped with the LS2 V8 from the '05–'07 C6 Corvette. Compared to the Corvette, the SS received a more restrictive exhaust, a taller intake manifold with longer runners to enhance bottom-end torque, and a heavy-duty cooling fan to assist with the strain of towing. The fan and exhaust are responsible for a small deficit in power compared to the 'Vette (5-10 hp)
The Trailblazer SS was developed on the Nurburgring under the experienced hand of Tom Wallace (Corvette Chief Engineer) and SCCA racer John Heinricy. John was head of GM's High-Performance Vehicle Operations (HPVO), a group within GM's Performance Division that specializes in the company's highest performing cars
After perfecting the C5 Z06 Commemorative Edition on the Nurburgring, GM realized how effective this racetrack was at assisting in suspension and steering system development for performance road cars. Considering the Trailblazer would be the first SUV to wear the "SS" badge, Wallace and Heinricy were determined to make it worthy of the Super Sport name in all aspects of performance (not just straight-line speed)
Weeks of on-track testing combined with Heinricy's extensive racing experience led to a suspension and chassis that properly complements the LS2 V8. Finely tuned Bilstein shocks, stiffer suspension bushings all around, a 1″ ride height drop, stiffer spring rates with load-leveling coils in the rear, a 36mm front sway bar and a 24mm rear bar all help the SS pull a car-like .83g on the skidpad. During a Car and Driver road test, the SS was able to perform compliant, sideways drifts at a staggering 90 MPH – quite an epic demonstration of stability and predictability from the suspension
Heinricy also addressed the steering system, which was upgraded to a quicker 16.0:1 steering ratio (vs. stock 20.3:1) to compensate for the 54% front/47% rear weight distribution. This creates a sharper and more responsive steering feel that helps disguise the 4,800 lb weight of the SS
The front brakes feature 12.8″ rotors with brake pads from the Corvette Z51. 60 MPH to zero can be achieved in less than 115 ft
The LS2 engine breathes through a genuine cold air intake setup designed by GM's Performance division. The system draws cool, incoming air from the front grille via an opening next to the Bowtie emblem
As a body-on-frame vehicle, the Trailblazer SS can tow nearly 7,000 lbs with ease. Towing ability is enhanced thanks to a standard 4.10 gear ratio housed in a 9.5″ rear axle built by American Axle Manufacturing (AAM). The axle also features an Eaton limited slip differential
As a side effect of the 4.10 gearing, the SS can launch with phenomenal acceleration for its size. Very few SUVs could match the thrust of this car at WOT
AWD models weigh slightly more and feature a lower tow rating (6,600 lbs vs 6,800 lbs for the RWD model). The center Torsen T-3 diff splits power by 33/67 % front and rear (no more than 44% power is sent to the front)
Key Model Year Changes:
First year of the updated "E67" ECU (replacing the older E40 unit)
Seats now have suede inserts
First year of Electronic Power Management system (EPM)
First year of the 1SS/3SS equipment group
Rear wiper is improved
Thermostat and water pump are updated
Doors now have the GM badge next to the SS symbol
The following year (2008) saw advertised horsepower drop to 390hp due to changes in the SAE rating system (engine performance is unchanged). Interior door handles are now black (instead of chrome. This change occurs mid-2008). The cooling fan is upgraded to a thermo-clutch type, and the sway bar, rear shocks, and exhaust Y pipe are updated (minimal difference). Side curtain airbags become standard for 2008
The Trailblazer SS was produced from 2006 to 2009
Seller Notes:
33k original miles
Original owner
Bordeaux Red
AWD model
3SS equipment group
Elderly owned
Never modified
Location: Chicago Illinois – (more photos below)
CONTACT SELLER – Update: Seller's Autotrader ad has been deleted (sold or removed from market)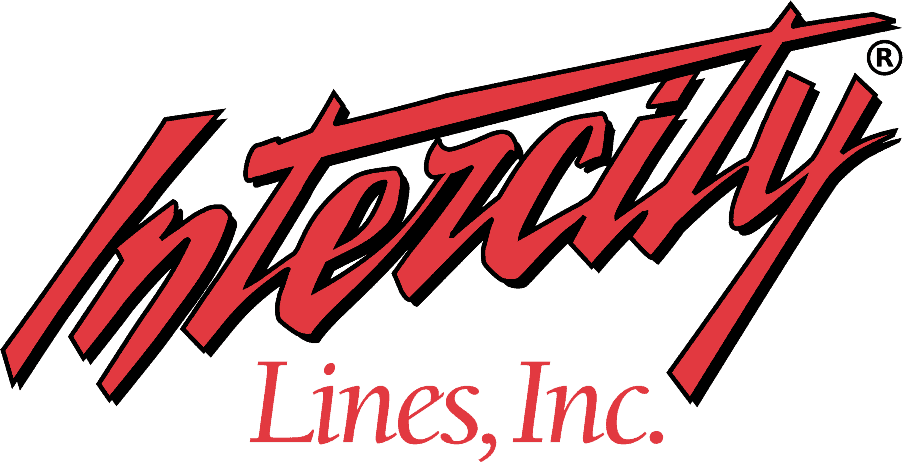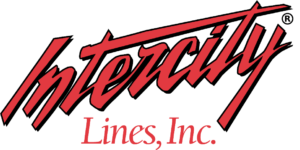 – Click for shipping quote –
NEVER MISS A CAR!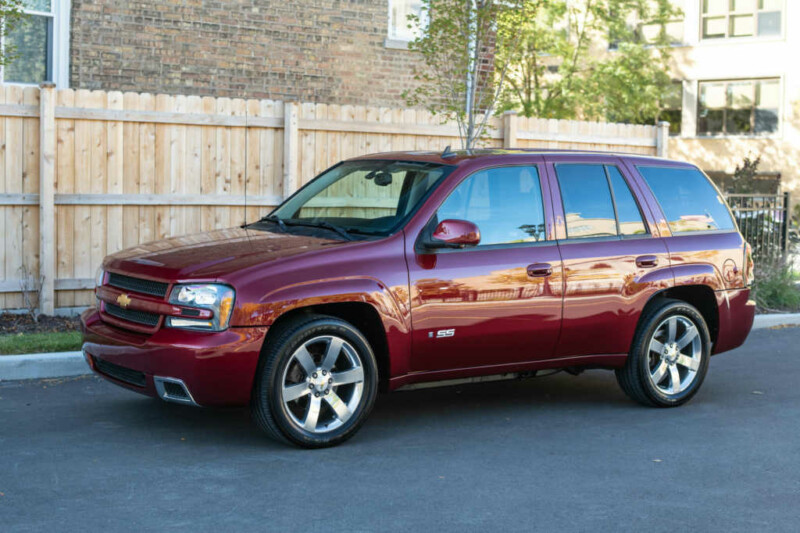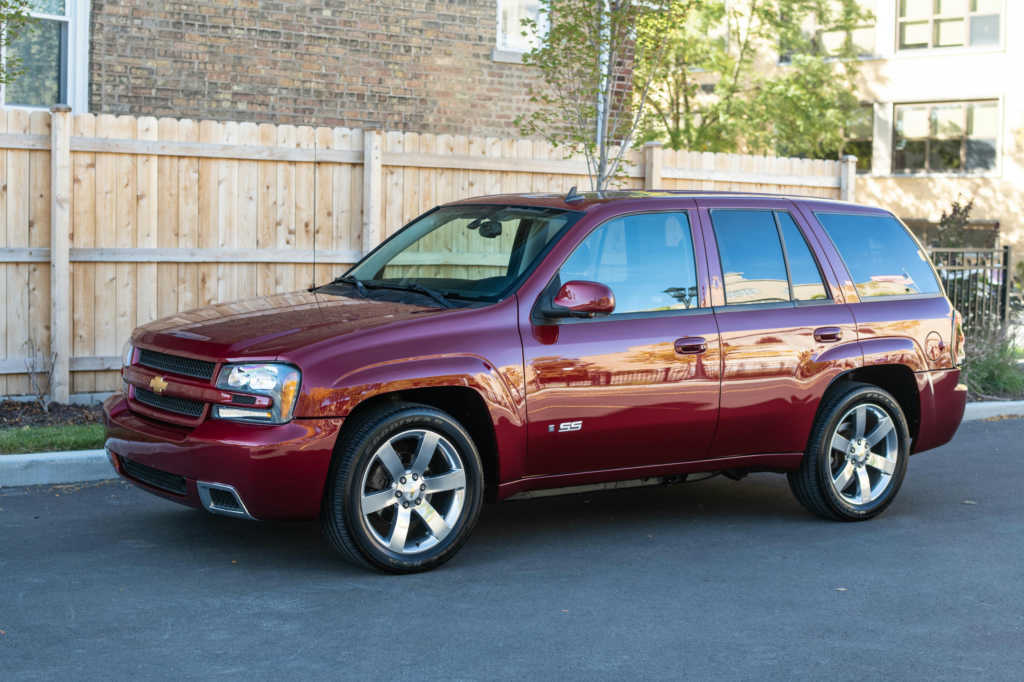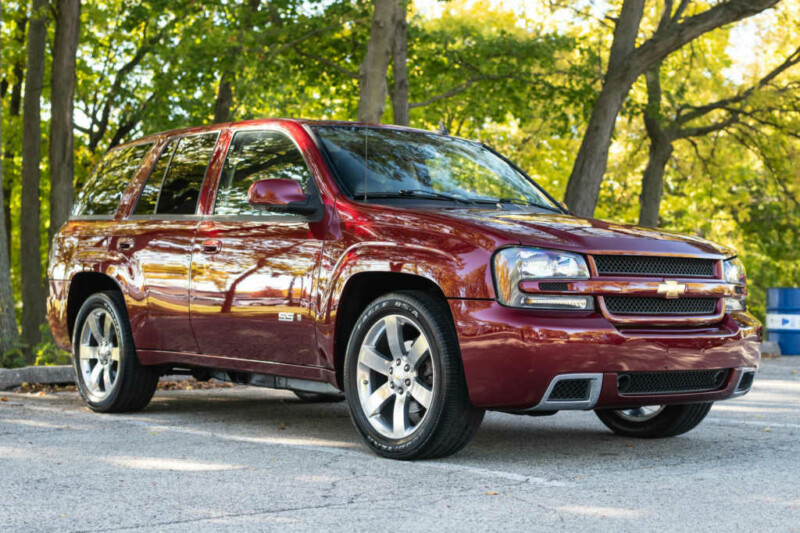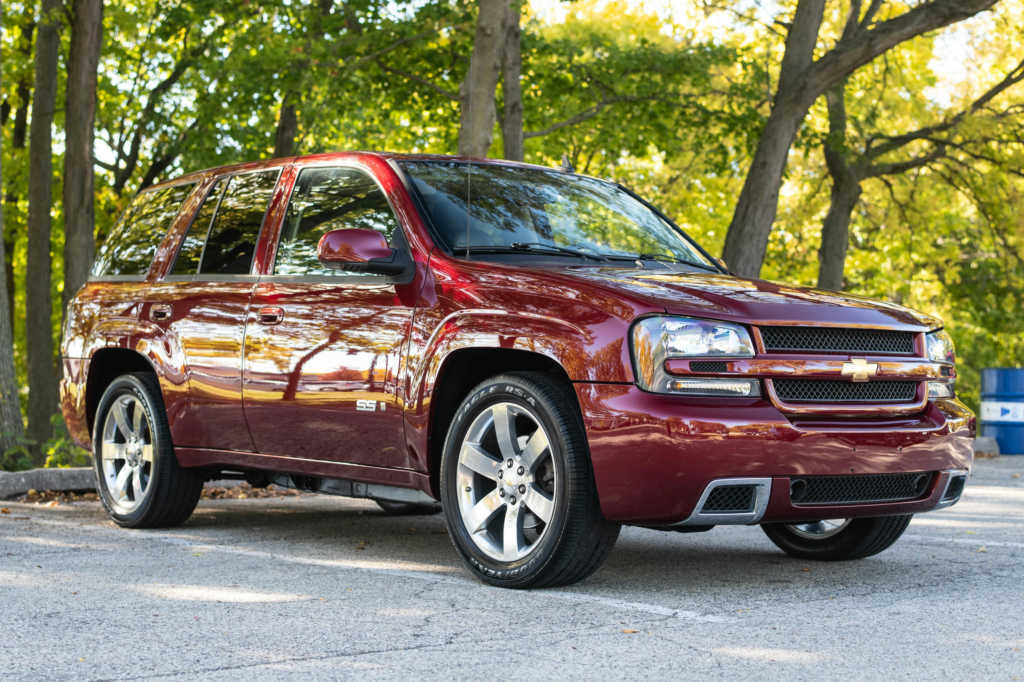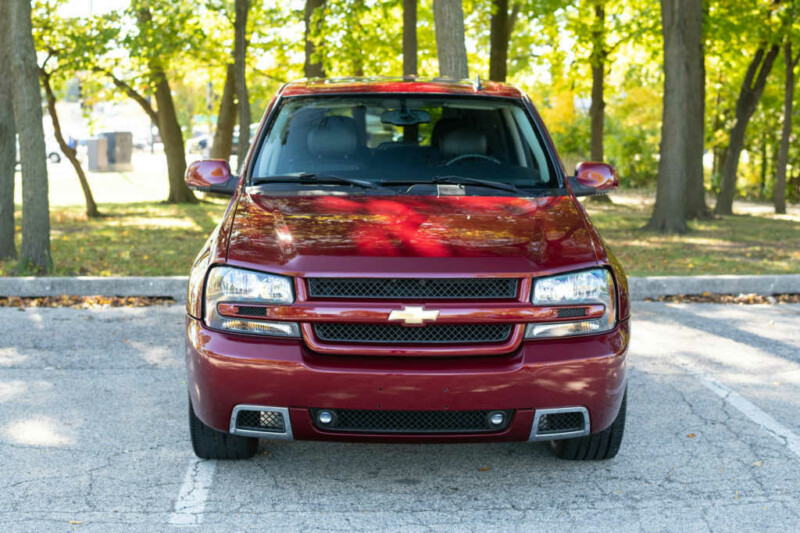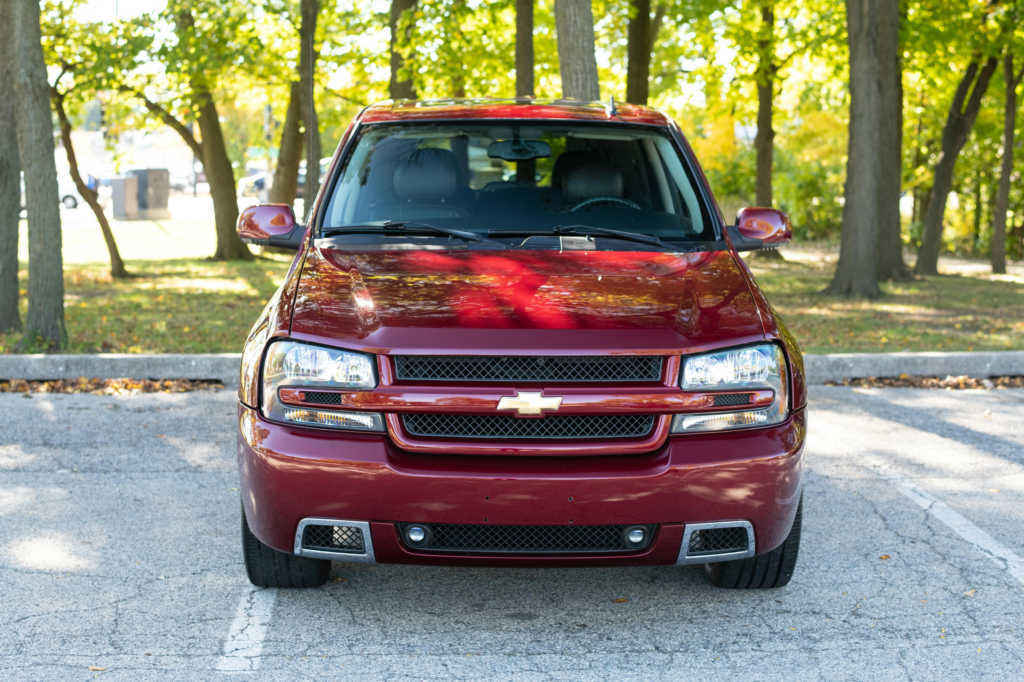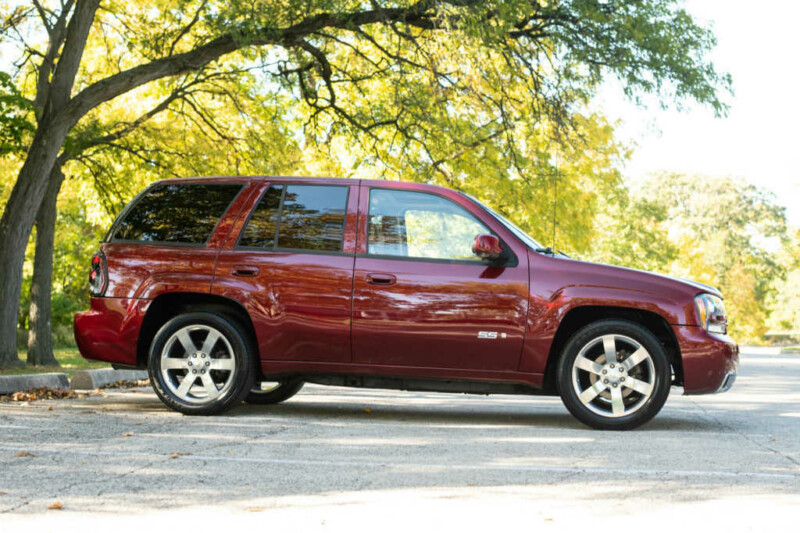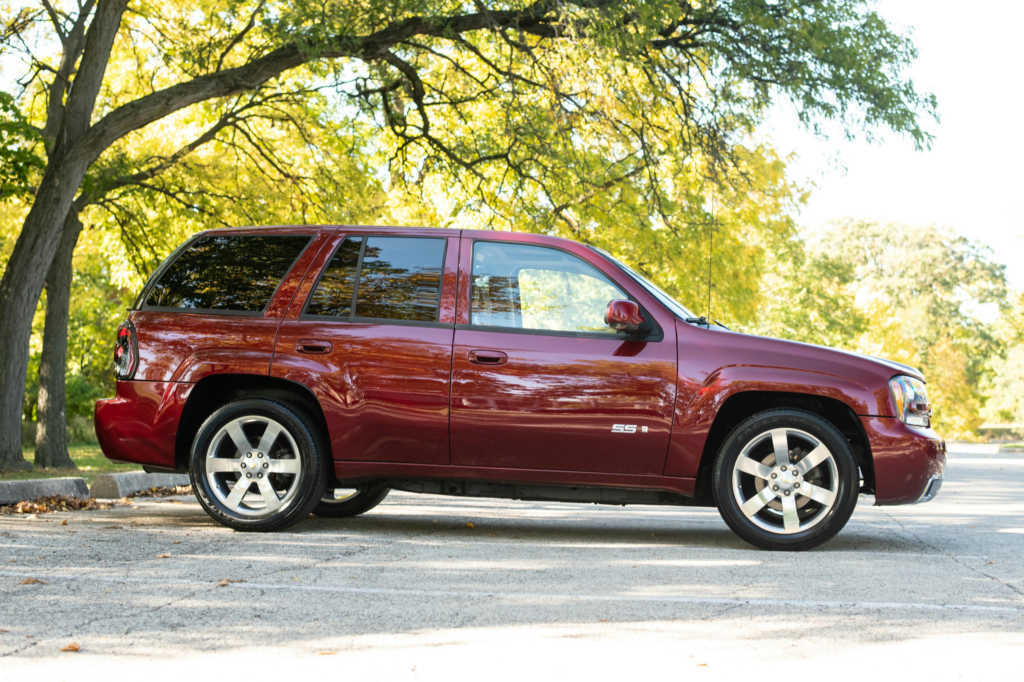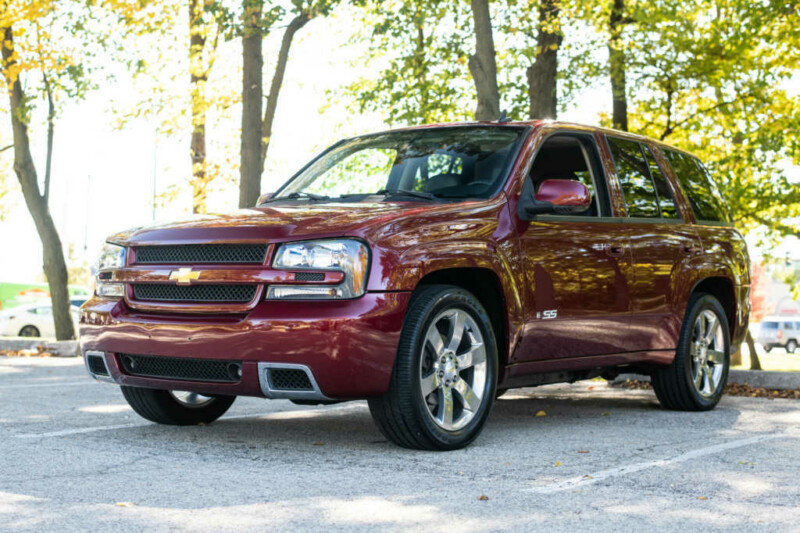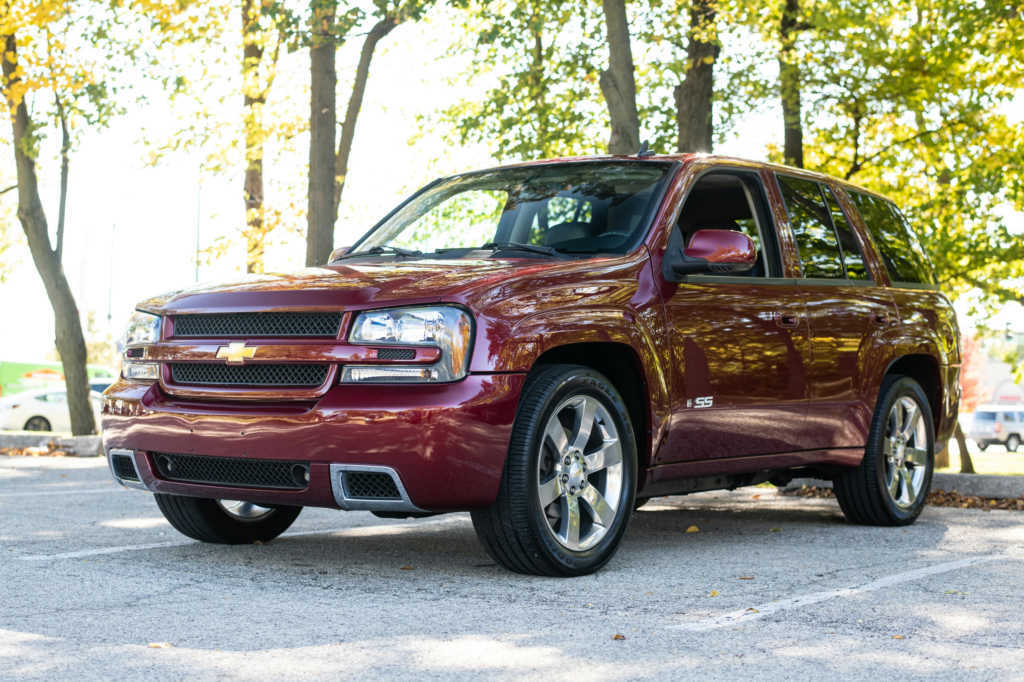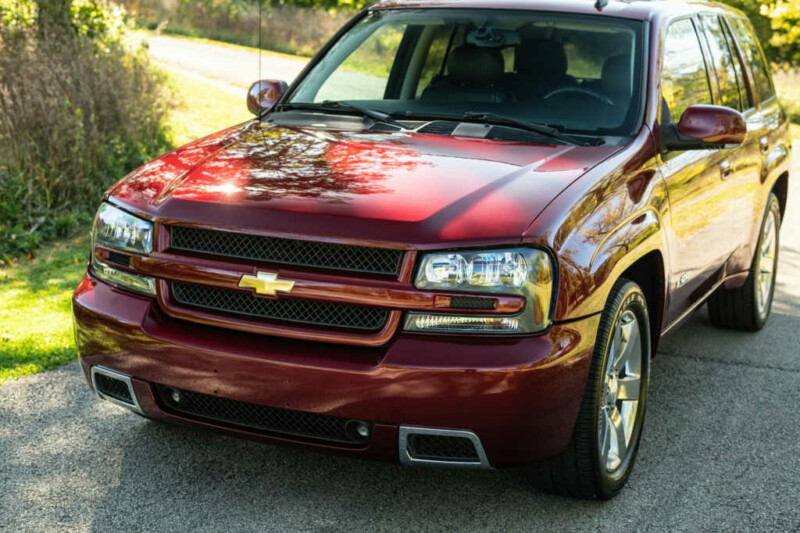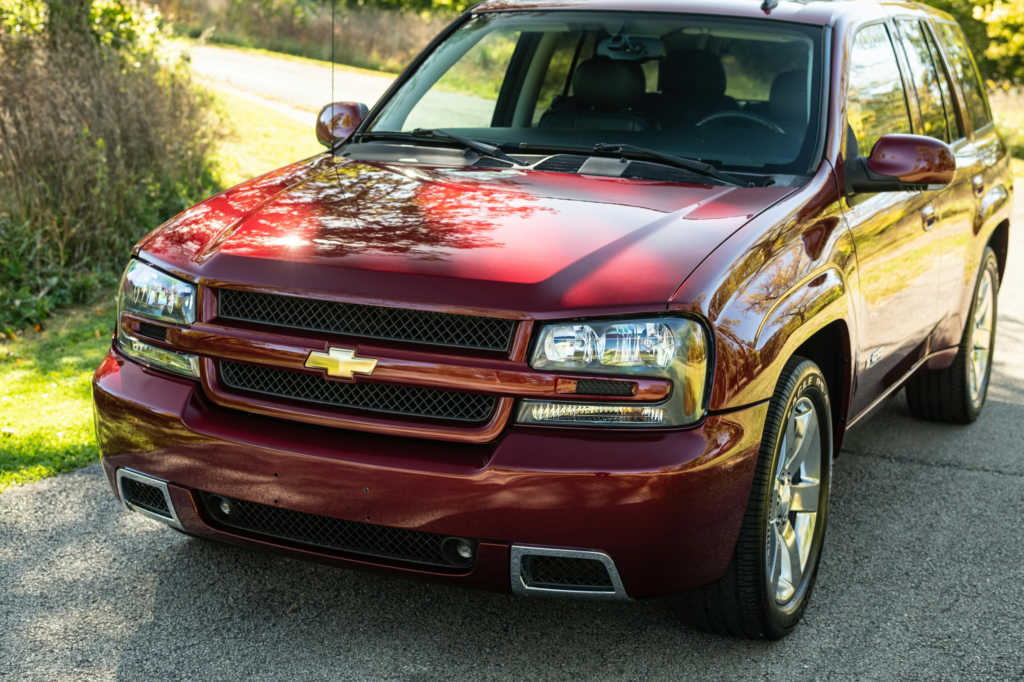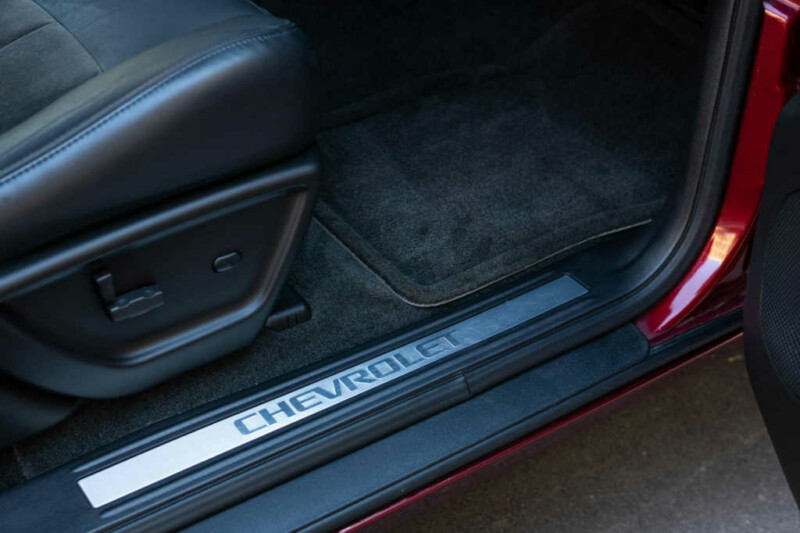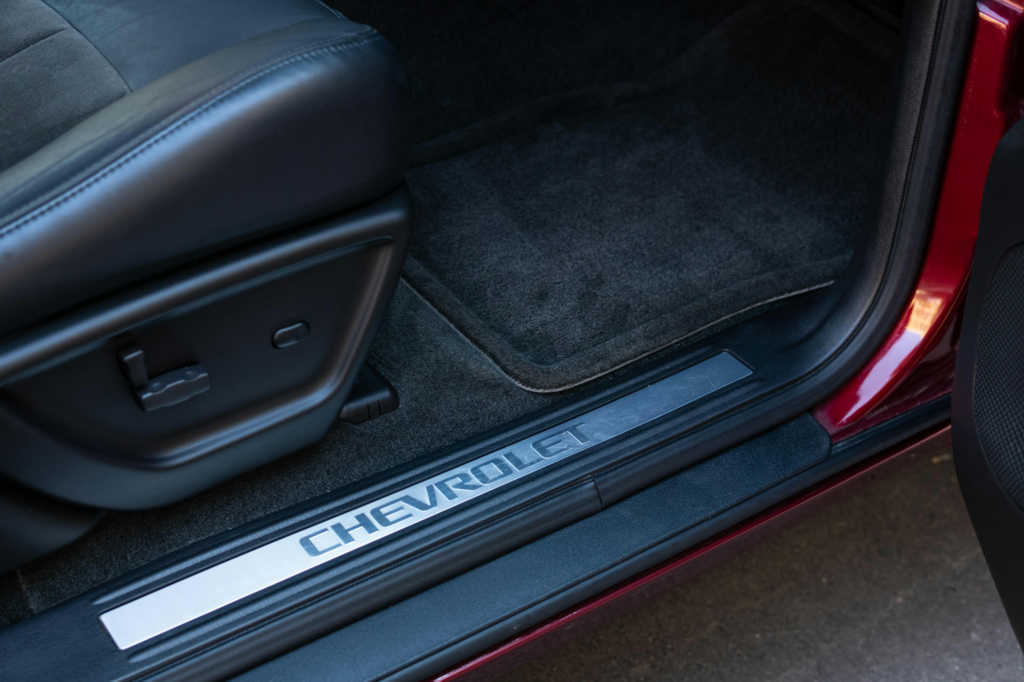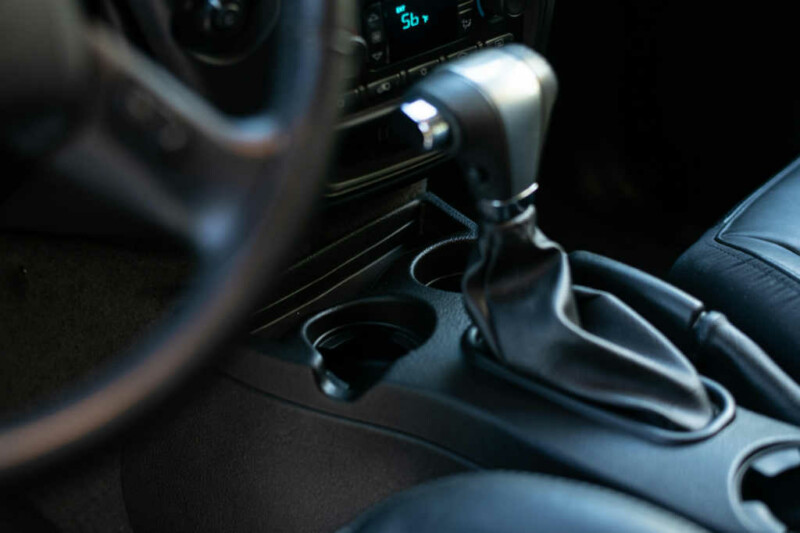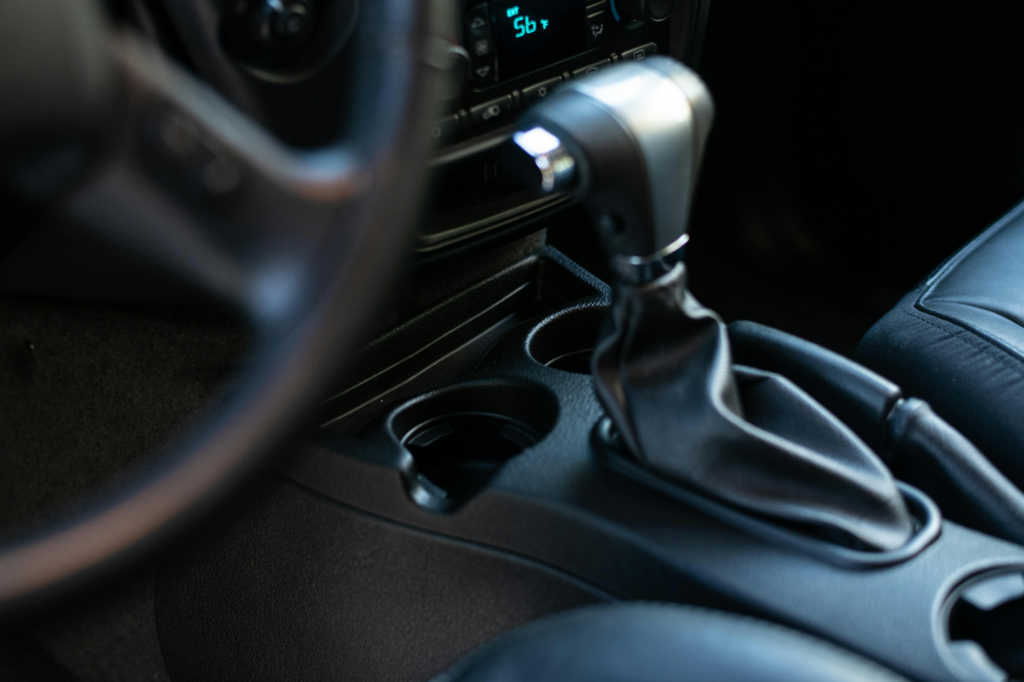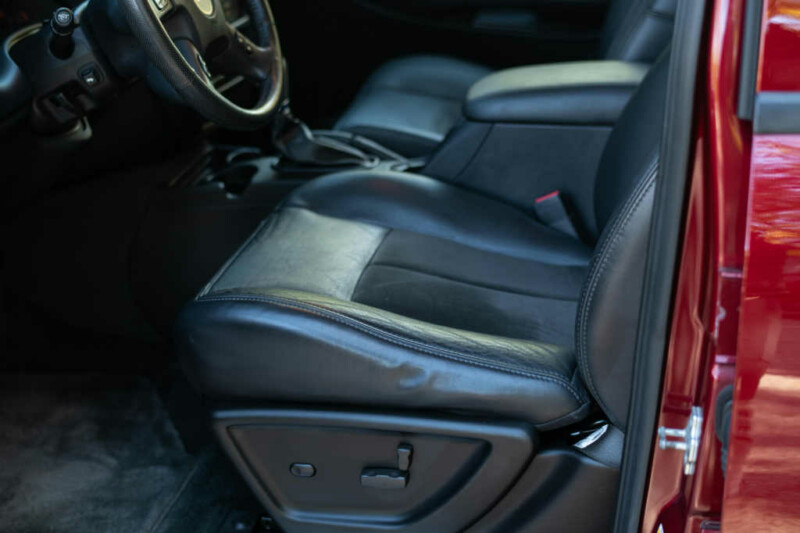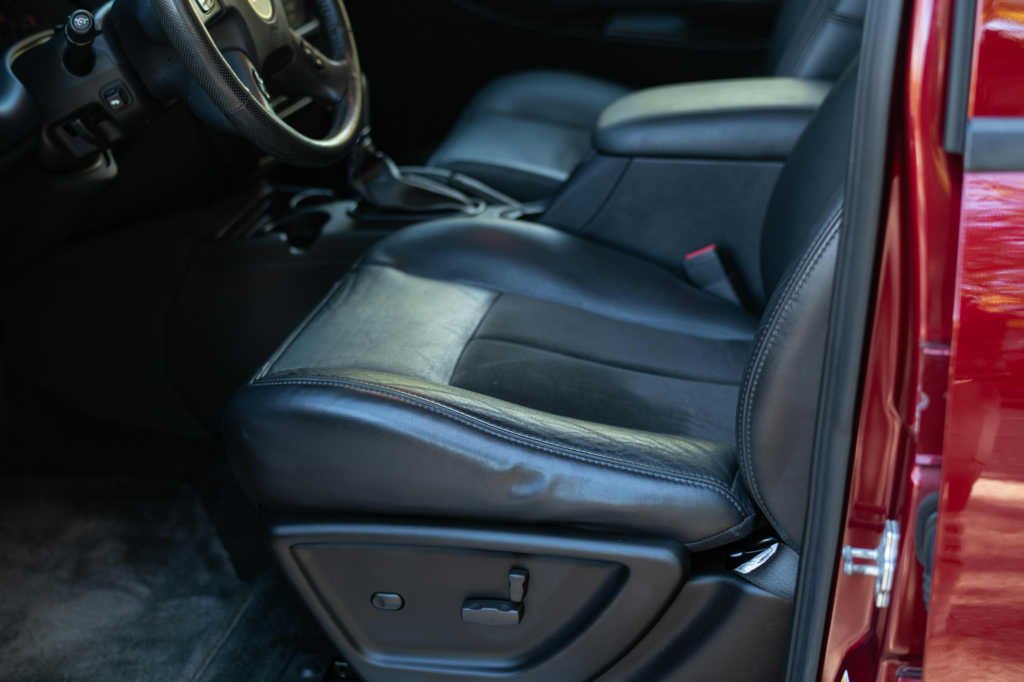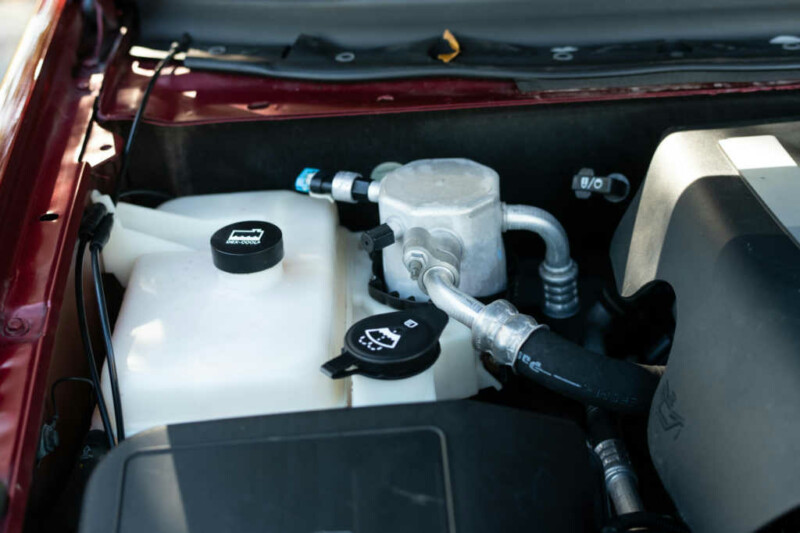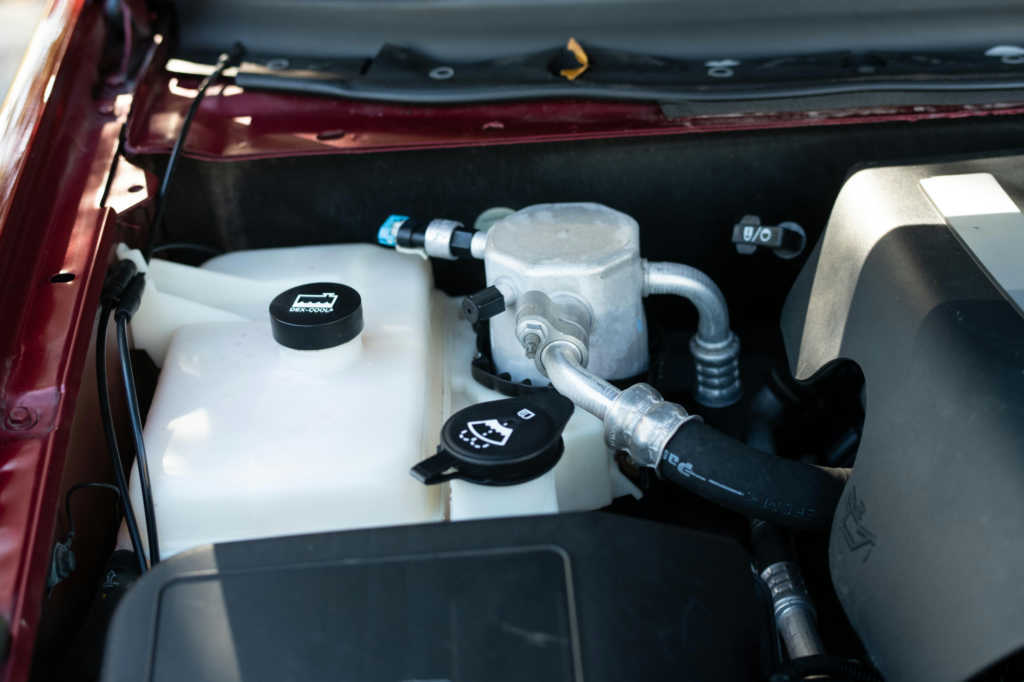 To list your own car, contact us
HERE
.
*SAE rated from factory. May not reflect current output.
*Performance numbers pulled from either the factory brochure or reputable automotive road tests.
*Base price when new does not reflect original MSRP of this particular car, nor does it reflect what the original owner paid for it.
*Advertised price at time of posting. Sellers can raise or lower prices on their original ad at any time. Click on the original ad to view current price/availability.
Mileage Disclaimer: NOC has not confirmed if the mileage stated by the seller is true and accurate. It is up to the buyer to verify these claims. Vehicle history reports, service records stating mileage, and even inspections of odometer tampering are recommended.
Share This Car With A Friend: