38,000 Original Miles
Manual Transmission
6.6L 400ci V8
350 hp @ 5000 RPM*
445 lb/ft torque @ 3000 RPM*
Capable 0-60 MPH: 6.6 seconds
Top Speed: 120 MPH
*MSRP in 1968: $3,993
*Seller Asking:
$49,900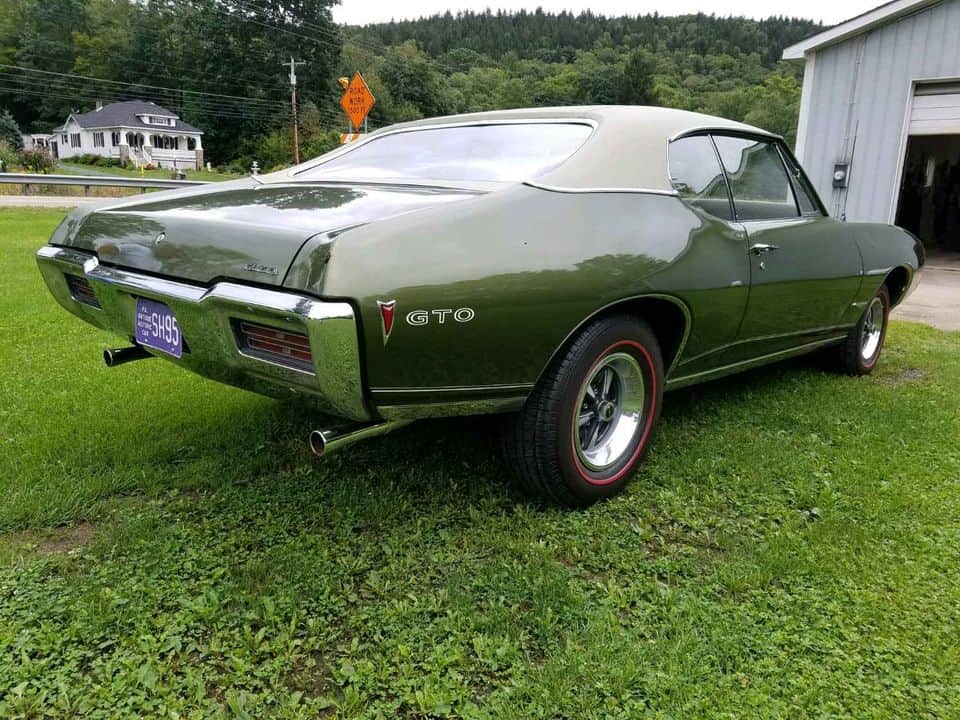 Fast Facts:
While there were multiple horsepower ratings on the options list, the 400ci was the sole engine size available for the GTO in '68. Contrary to popular belief, there were no 421ci or 428ci engines installed by the factory. The 455ci wasn't available until 1970, when GM engine size restrictions were dropped
The '68 GTO featured multiple distinctive styling cues, such as a "hidden" cowl with hidden windshield wipers (due to the hood extending up to the windshield base). Another example was a body-colored Endura bumper (when everyone else was using chrome bumpers). Made from high-density urethane-elastomer foam, it will never rust. Weighing 44lbs per cubic foot, it was capable of resisting parking dings, and dents were known to bounce back after a minor front-end impact. During development, a 1/2″ dent was created from a 1,000 lb load. The dent completely recovered in less than 24 hours after depression by a 4000 lb load for 8 hours. A famous commercial shows Pontiac salespeople whacking the bumper repeatedly with a golf club, showing no harm done
Even the paint on the bumper was unique. It contained a special flex agent that allowed it to flex with the bumper, sustain harsh paint chip damage, and allow imperfections to buff out with ease
While the technology was effective, Pontiac faced many problems on the assembly line with bumper alignment, color match, and paint adhesion. It was also tough for body shops to effectively repair any damage. It became such an issue that Pontiac offered a chrome bumper option, which deleted the Endura bumper
Throughout its 8-year run, quite a few mechanical marvels were created for the GTO that never made production, such as an overhead cam engine fitted with a Tri-Power setup
Another option that never saw the light of day was a "Tiger" button (this was John Delorean's idea). Pushing the "Tiger" button would actuate multiple performance-related events, such as a vacuum-controlled exhaust bypass, vacuum-controlled "Ram Air" actuation, shift calibration adjustment to "firm" on the auto trans (while also raising shift points), and more. The minor performance gains probably weren't worth the complexity of all these systems, and the "Tiger" option was discarded
Key Model Year Changes:
Significant re-design. New "coke bottle" styling
There is virtually no resemblance between '67 and '68 GTO's
Cowl is now hidden
First year of the optional hideaway headlights
First year of the body colored Endura bumper
The engine and drivetrain options were virtually a carryover from the previous year, albeit with some refinements (and later in the year – higher performing Ram Air options)
First year of emissions equipment, such as the A.I.R pump (not all GTO's received this equipment)
… and much more!
The following year (1969) sees a re-design of the: rear bumper, taillights, grille, front valance, and more. 1969 is also the first year of the Judge option
Besides the tail lights, the most obvious way to tell a '69 from a '68 is the absence of the quarter vent windows (only '68 had these)
Seller Notes:
38k original miles
True survivor
Verdoro Green. 98% original paint
4spd
PHS docs, Protect-o-Plate, original window sticker
Was in storage for 40 years
Mint original car
Location: Johnsonburg, Pennsylvania – (more photos below)

Disclaimer: New Old Cars LLC is not affiliated with or endorsed by Facebook Marketplace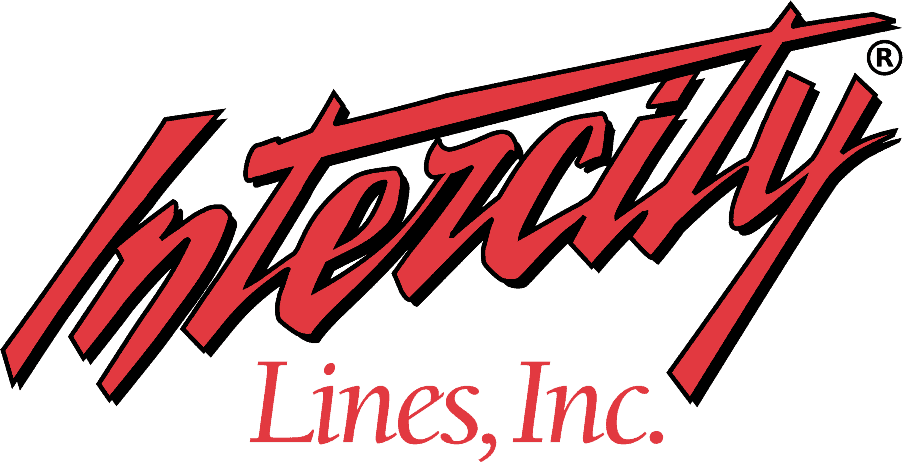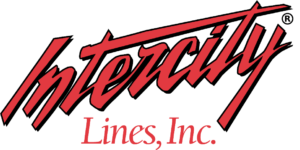 – Click for shipping quote –
NEVER MISS A CAR!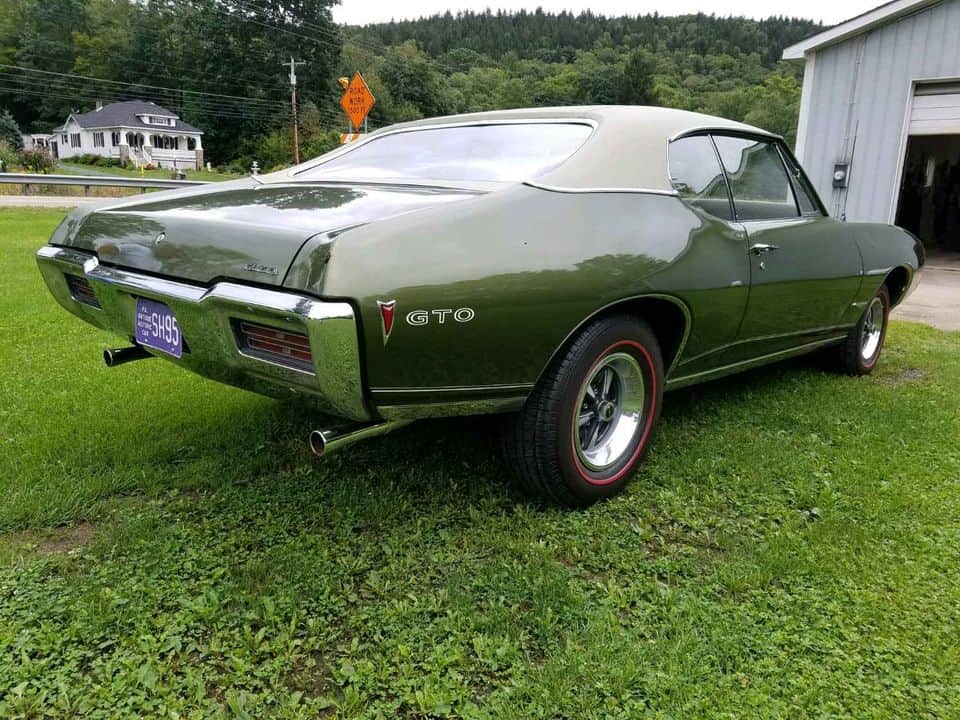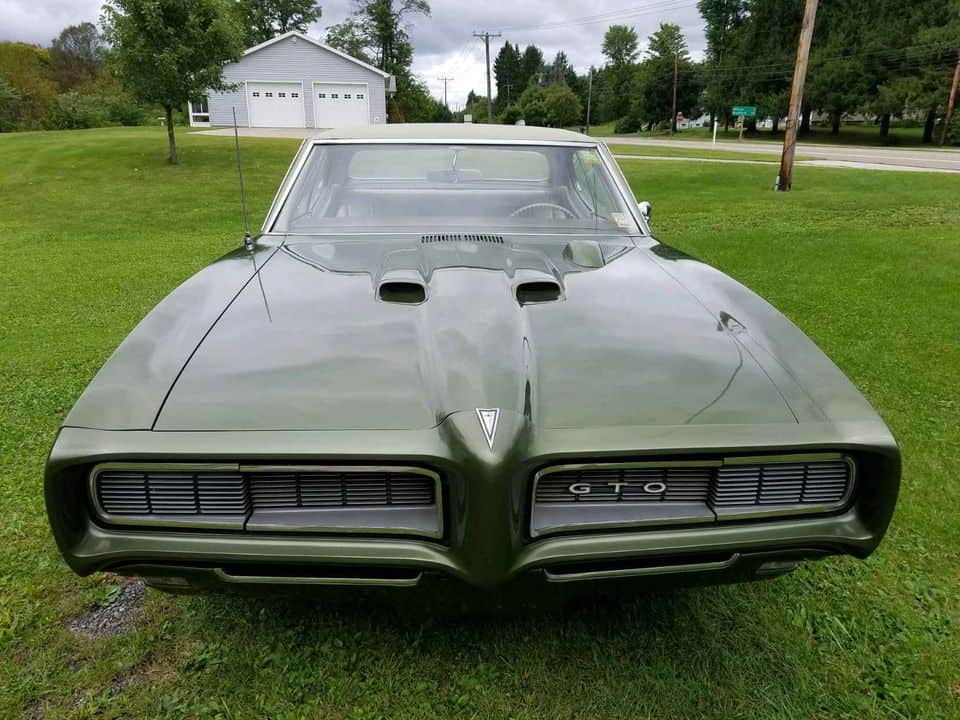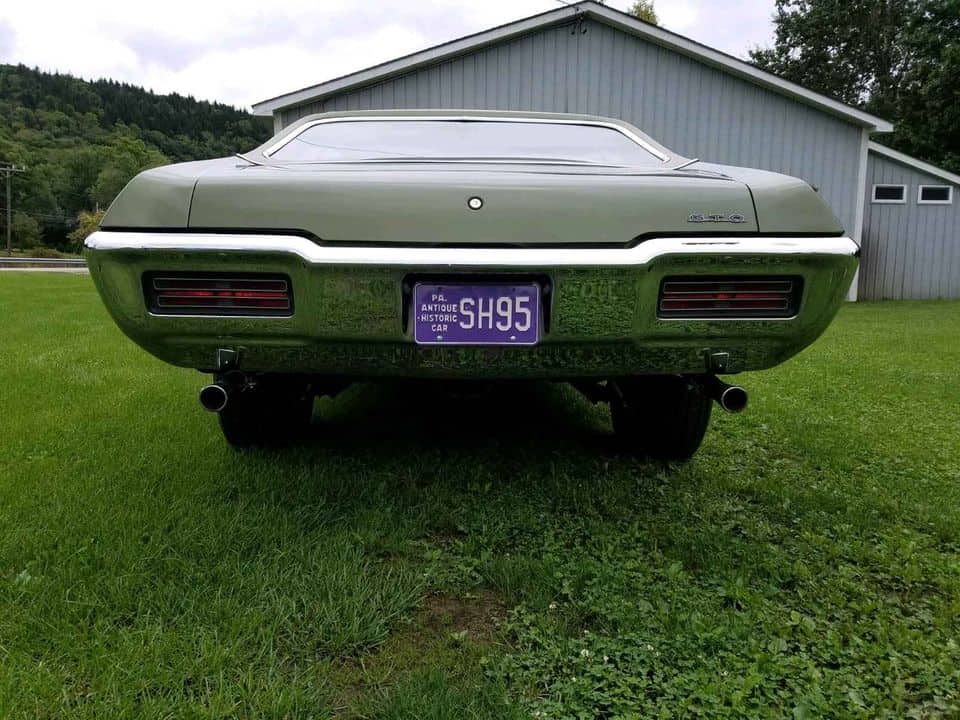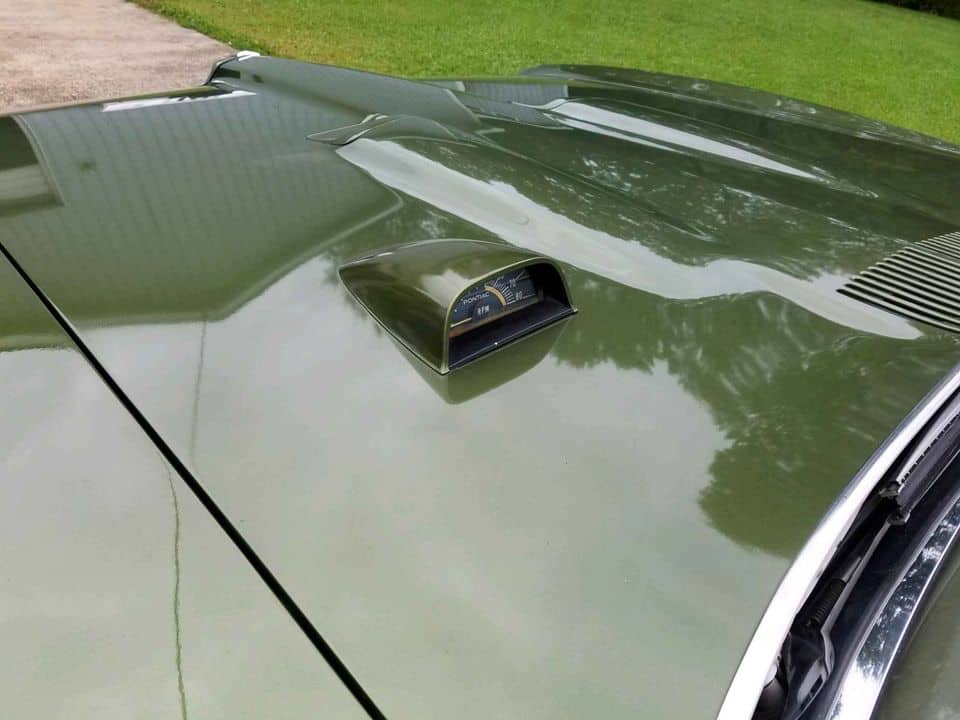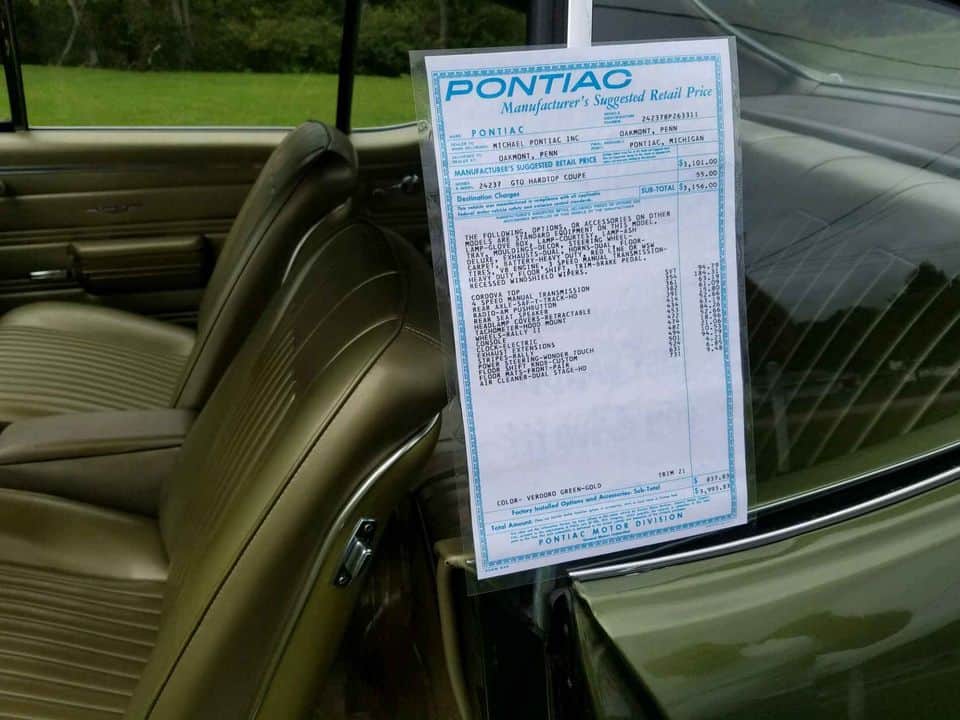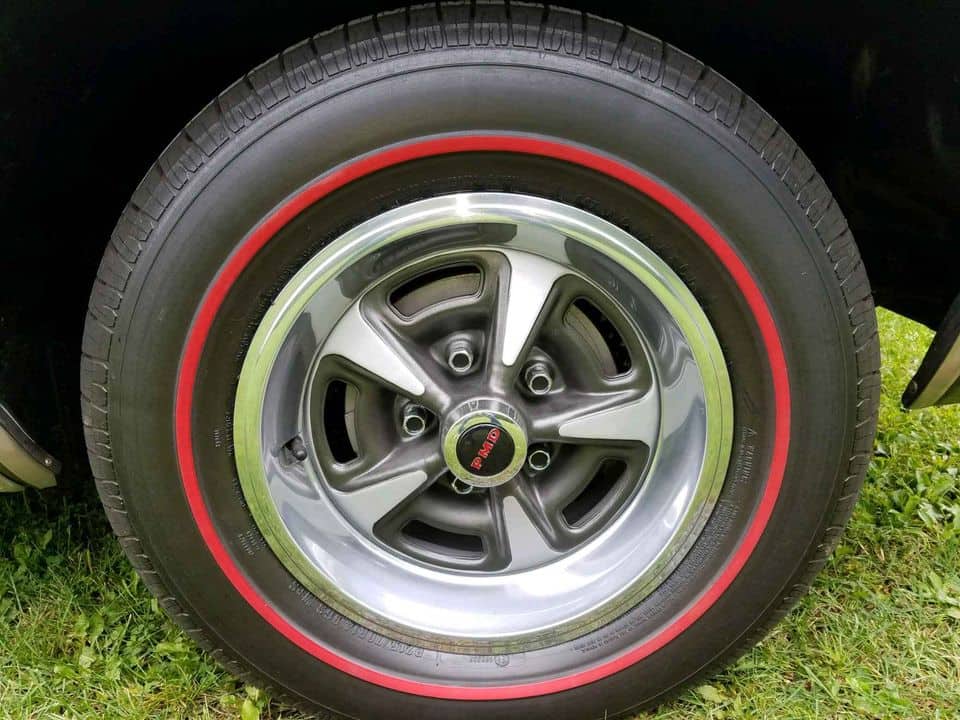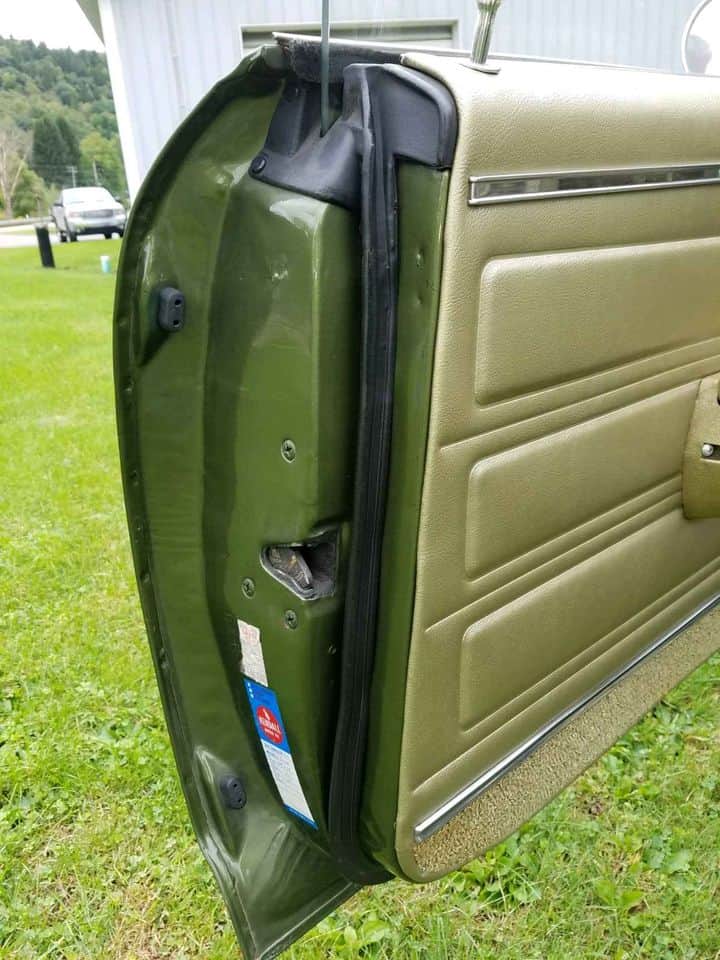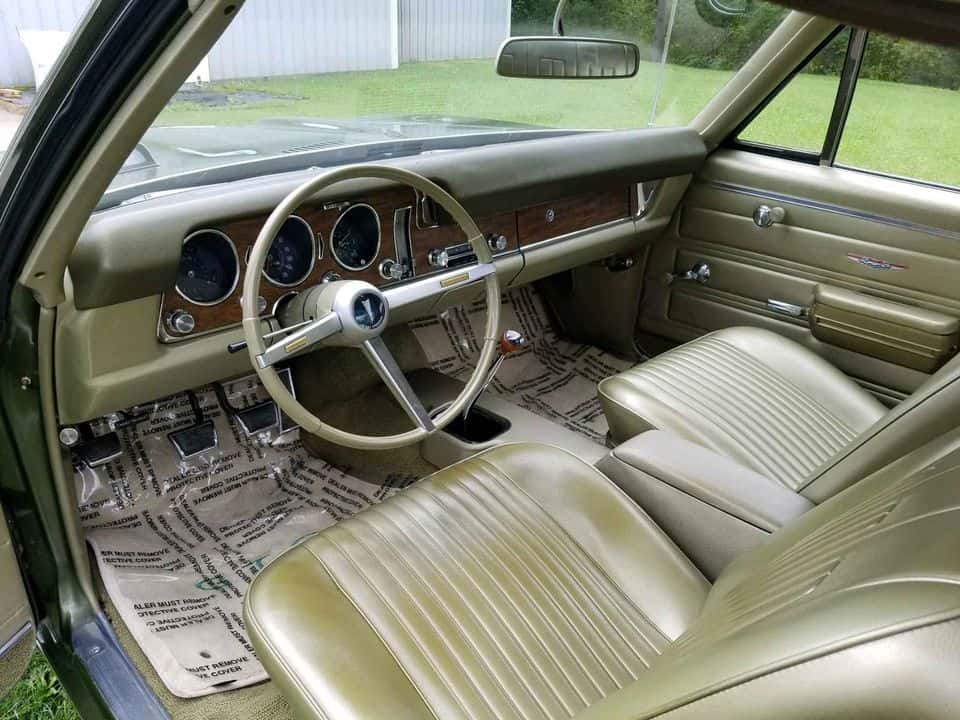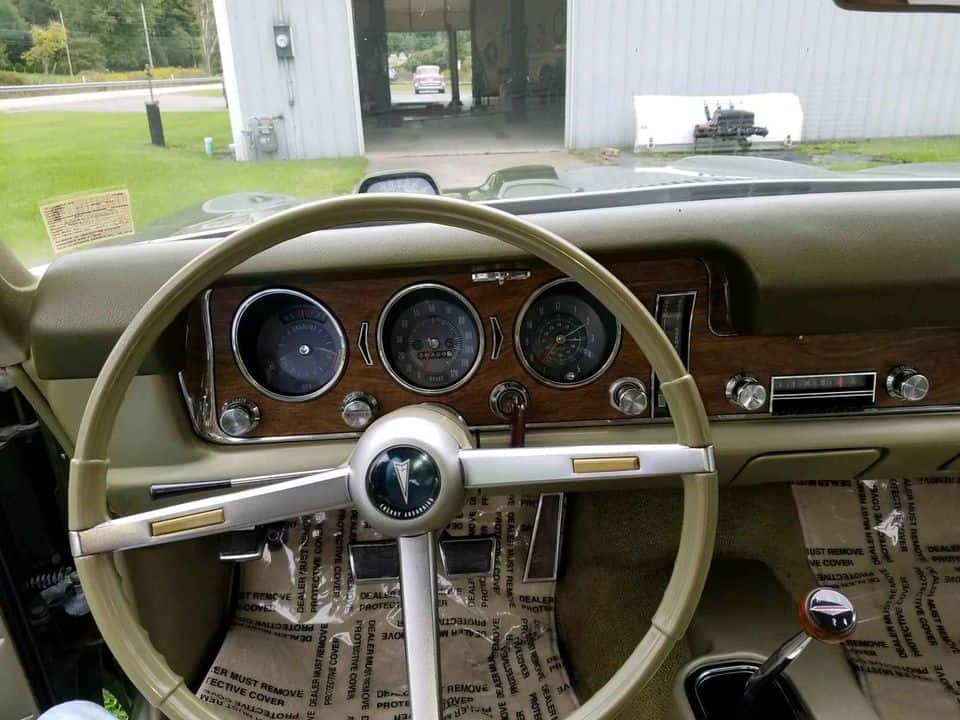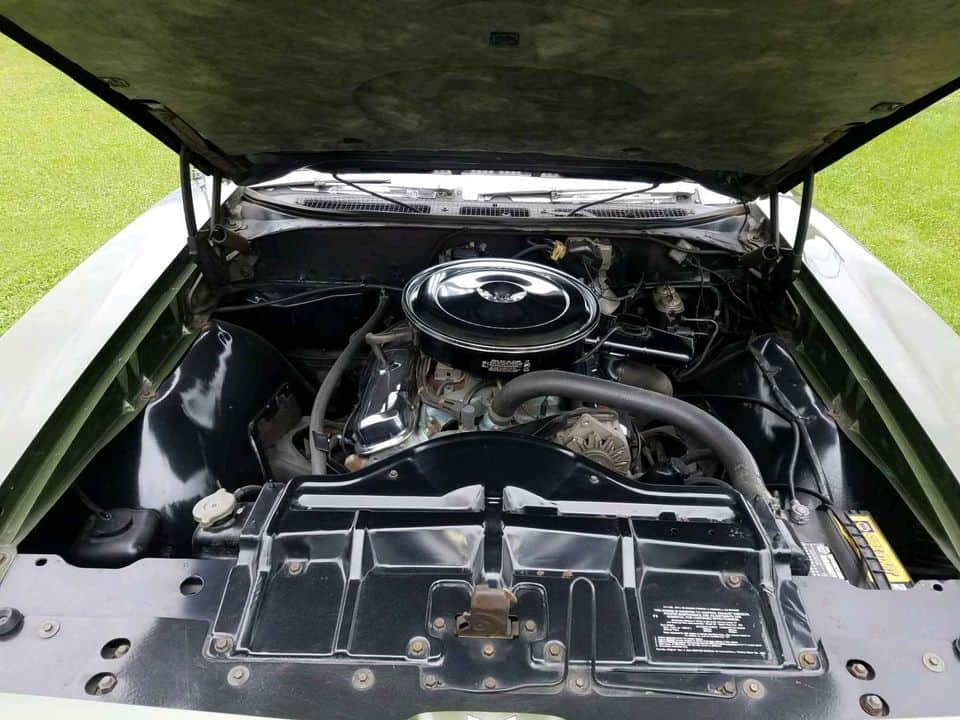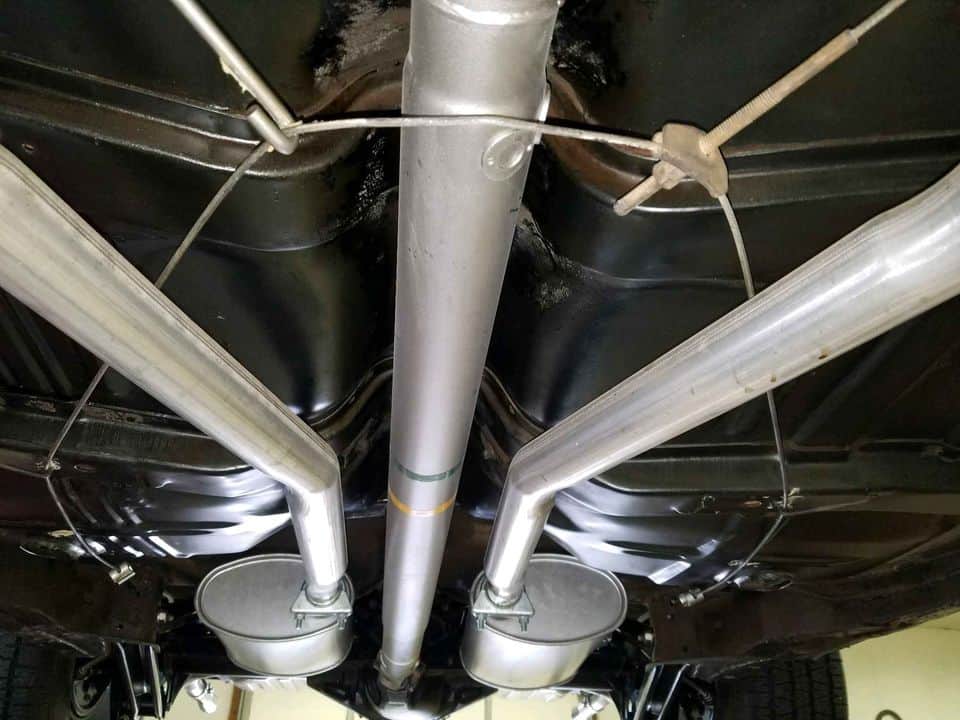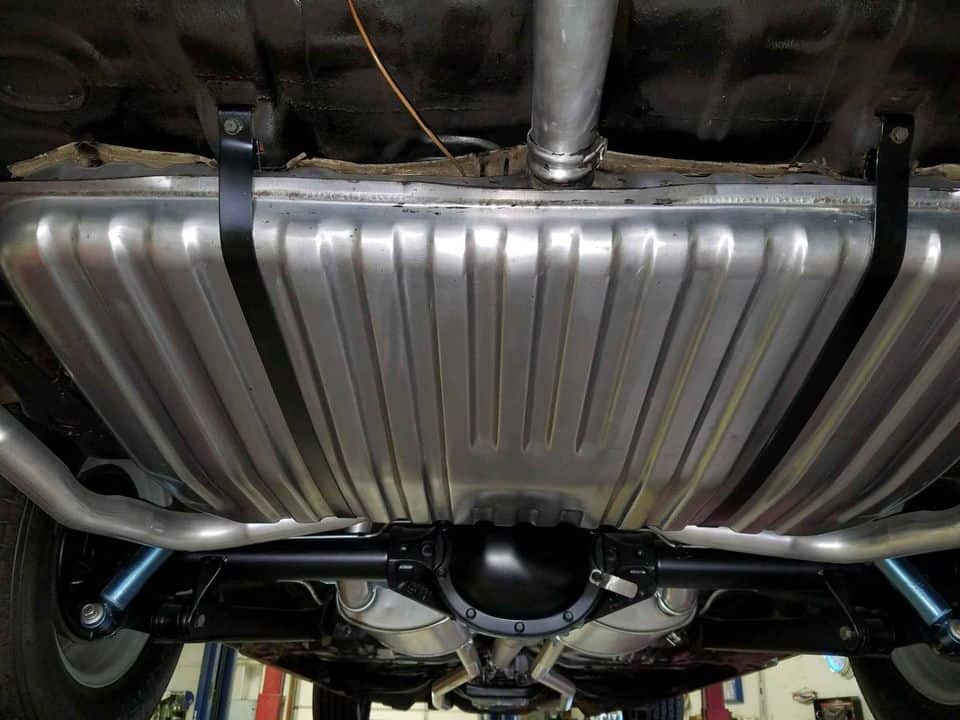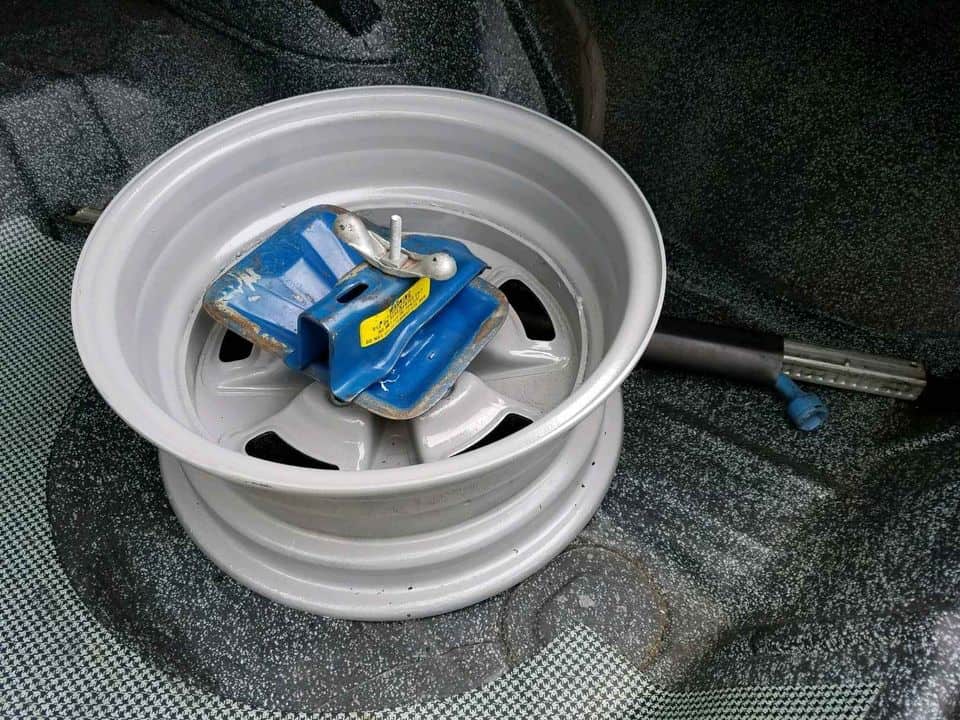 To list your own car, contact us
HERE
.
*SAE rated from factory. May not reflect current output.
*Performance numbers pulled from either the factory brochure or reputable automotive road tests.
*Base price when new does not reflect original MSRP of this particular car, nor does it reflect what the original owner paid for it.
*Advertised price at time of posting. Sellers can raise or lower prices on their original ad at any time. Click on the original ad to view current price/availability.
Mileage Disclaimer: NOC has not confirmed if the mileage stated by the seller is true and accurate. It is up to the buyer to verify these claims. Vehicle history reports, service records stating mileage, and even inspections of odometer tampering are recommended.
Share This Car With A Friend: