60,100 Original Miles
Automatic Transmission
6.8L V8
250 hp @ 4000 RPM*
360 lb/ft torque @ 3000 RPM*
Capable 0-60 MPH: 7.1 seconds
Top Speed: 145 MPH
*Base price in 1979: $50,417
*Seller Asking:
$30,000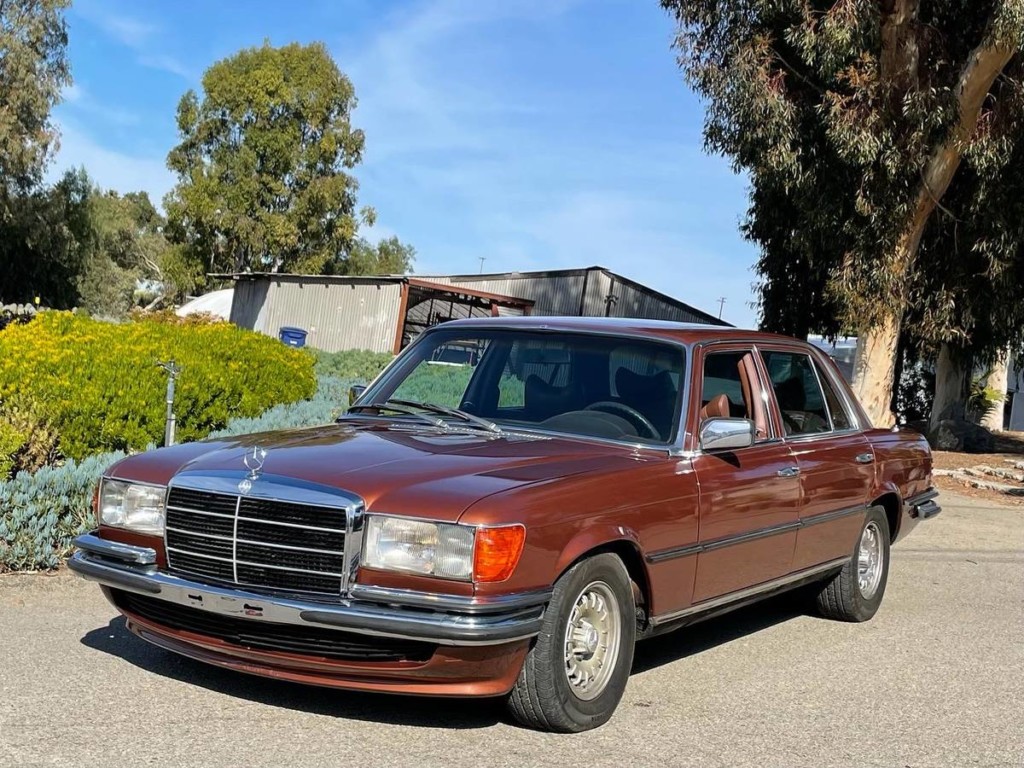 Fast Facts:
The 6.9 450SEL was the fastest, most powerful, and most expensive S Class you could buy. At $50k MSRP, the only other cars on the market with a higher price tag came from Rolls Royce or Bentley. Euro-spec models, which lack U.S emissions equipment, were rated at 405 lb ft of torque
6.9 models employed many technological upgrades over the standard S Class, most notably the engine (which is infamously only 6.8L). The engine starts life as the cast iron "M100″ from the 300SEL 6.3 before having its cylinders enlarged to a substantial 107 mm bore size (4.21") yielding the 6.8L displacement. Crankshaft, connecting rods, and pistons were forged for strength (unchanged). The aluminum OHC heads use sodium-filled valves, and new hydraulic lifters forgo the need for routine valve lash adjustment
The M100 engine is so large that all 6.9's are forced to use a dry-sump oiling system due to the lack of height under the hood. The system allows for a 12,500 mile oil change interval thanks to a whopping 12.7 quart oil capacity. A large oil capacity means more oil to share the heat (lower oil temperatures) and more oil to share the "wear and tear" of an engine
The M100 engine was hand-assembled at the factory and bench tested for nearly 4.5 hours (40 minutes of which were at full load, non-stop). The only factory scheduled service for the first 50k miles were oil/filter changes and coolant drain/refill
There are no conventional springs or shocks on the 6.9. Instead, these cars use a hydro-pneumatic suspension system that was licensed from Citroen, who used it on their CX and DS models. The setup, which is composed of hydraulic struts and pressurized nitrogen tanks, was slightly revised to accommodate the weight of the 6.9. The pressurized nitrogen provides a "cushion" that acts as a spring, while the struts are hydraulically pressurized by an engine-driven pump. While routine maintenance is required, the complex system is surprisingly durable: the struts have a life span of 10 years/100k miles, and the valves and pressure regulators last between 10-20 years
The hydraulic self-leveling aspect of the system allows the 6.9 to maintain an exact ride height regardless of road irregularities. Height control valves open and close to allow (or drain) the exact amount of fluid needed to maintain factory ride height
The Bosch K-Jetronic mechanical fuel injection system, shared with the Porsche 911, was more reliable and required less maintenance than the electronic system found on previous models. While it wasn't without faults, the system was improved numerous times throughout W116 production
Daimler-Benz and Bosch used the 6.9 extensively to develop the world's first production car ABS system. When the 6.9 receive the finished product, it went down in history as the first car to feature ABS
Key Model Year Changes:
The fuel distributor is now made of aluminum (vs cast iron). The Bosch K-Jetronic system has been updated several times throughout W116 production
Very few changes occurred this year as W116 production nears to an end
The following year (1980) was the final year of the W116, as well as the 6.9 engine
Only 1,816 6.9 engined cars were sold in the U.S (total)
Seller Notes:
60k original miles
1 of only 1,816 W116 6.9's sold in the U.S
Milan Brown Metallic over brown leather
Great driver quality
3 owner car. Sold new @ Peter Greg MBZ in Jacksonville, FL
Original Owners Manuals & Service Stamped Booklet
Original tool kit
Hydraulic Self-Leveling Suspension
Power Sunroof

         
Location: Carlsbad, California – (more photos below)
Update: ad is no longer available (deleted)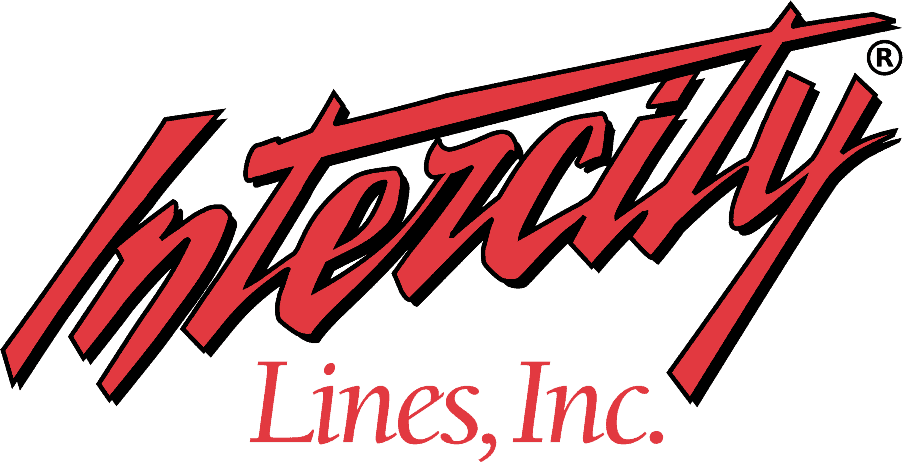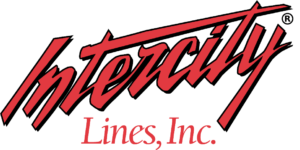 – Click for shipping quote –
NEVER MISS A CAR!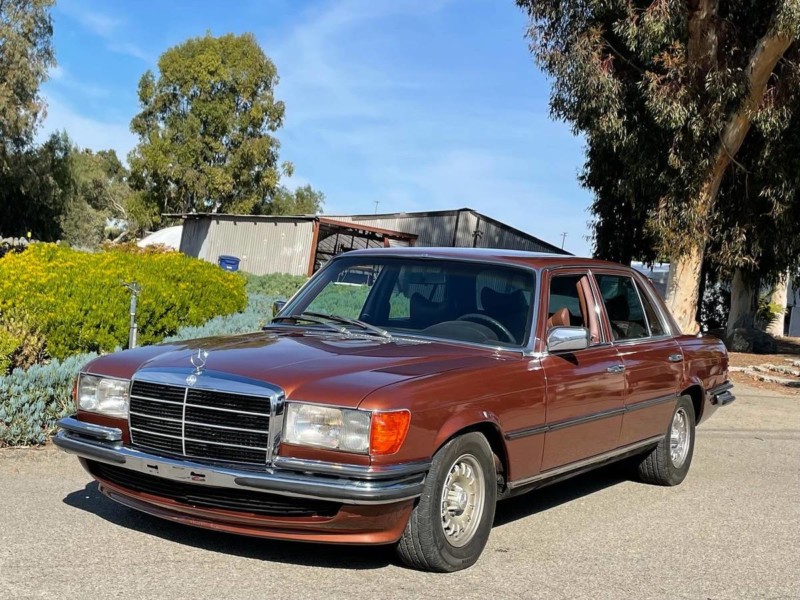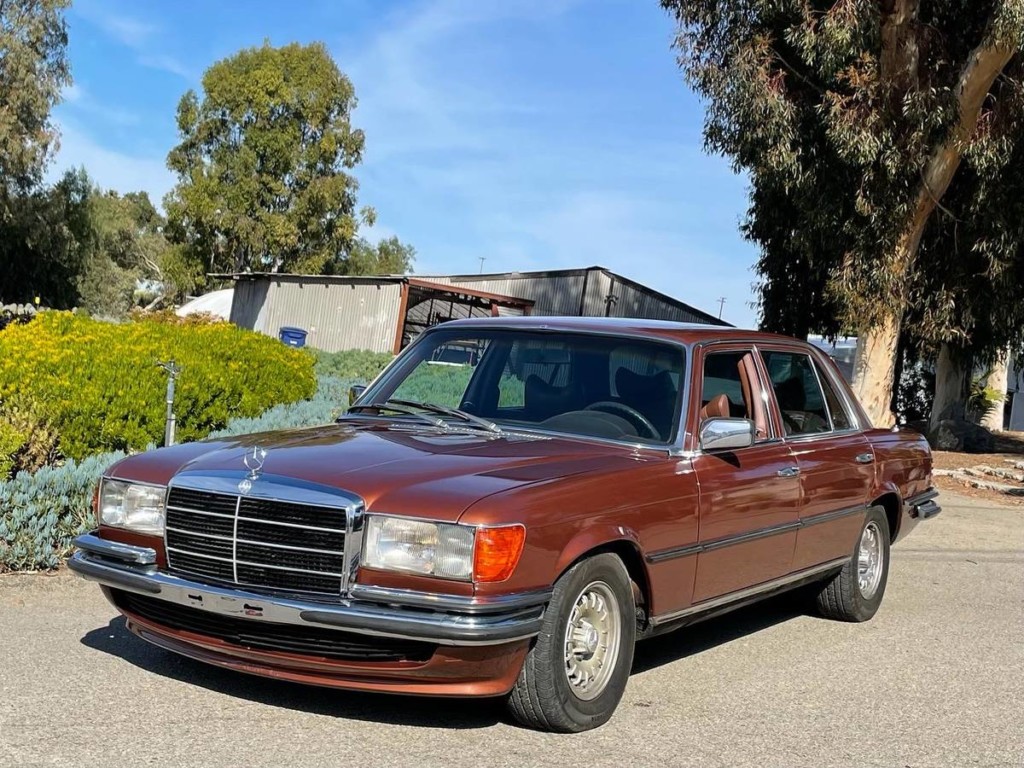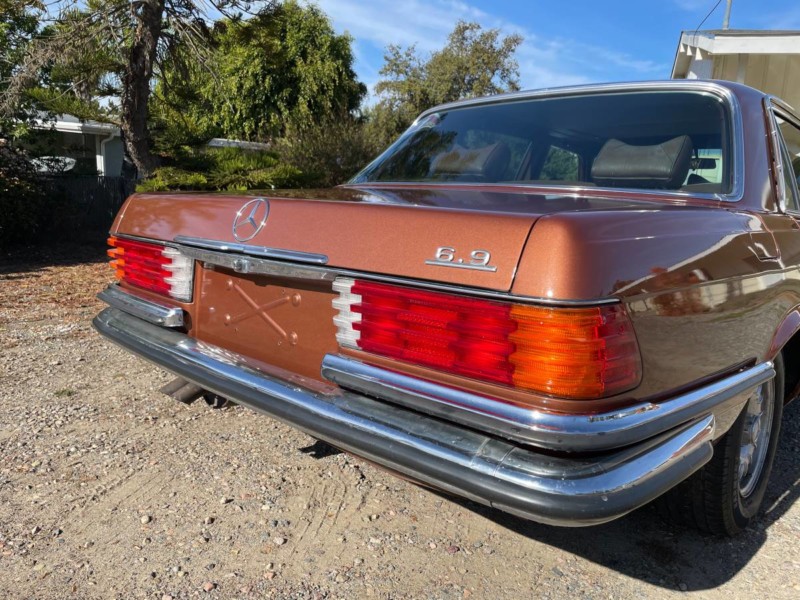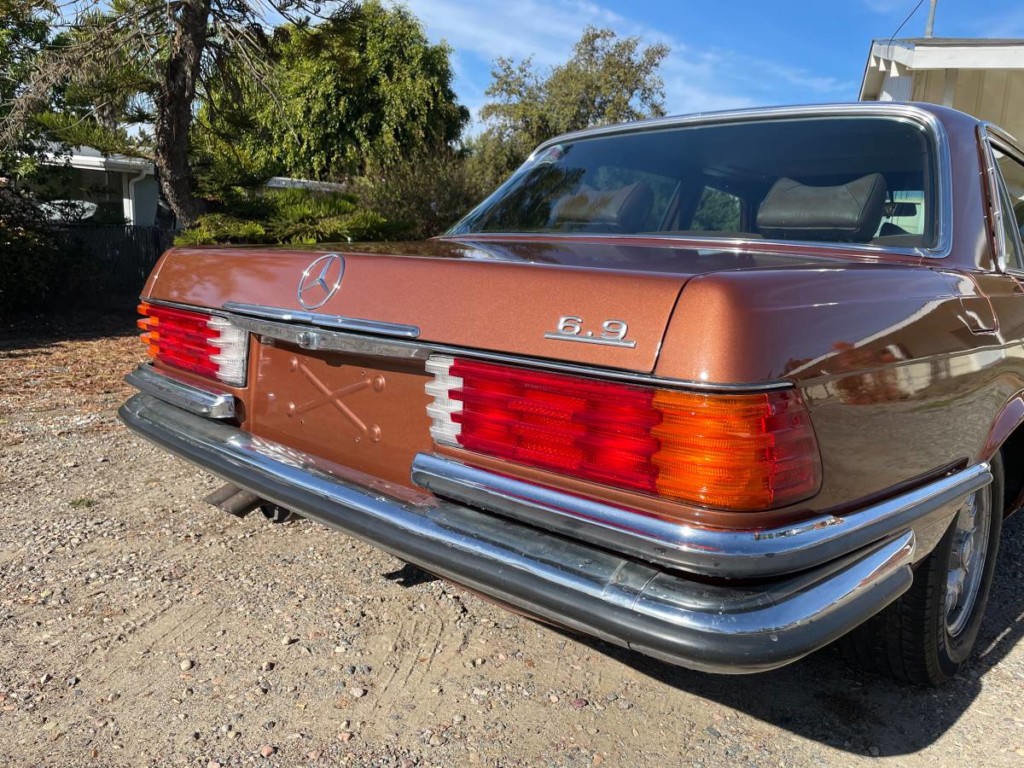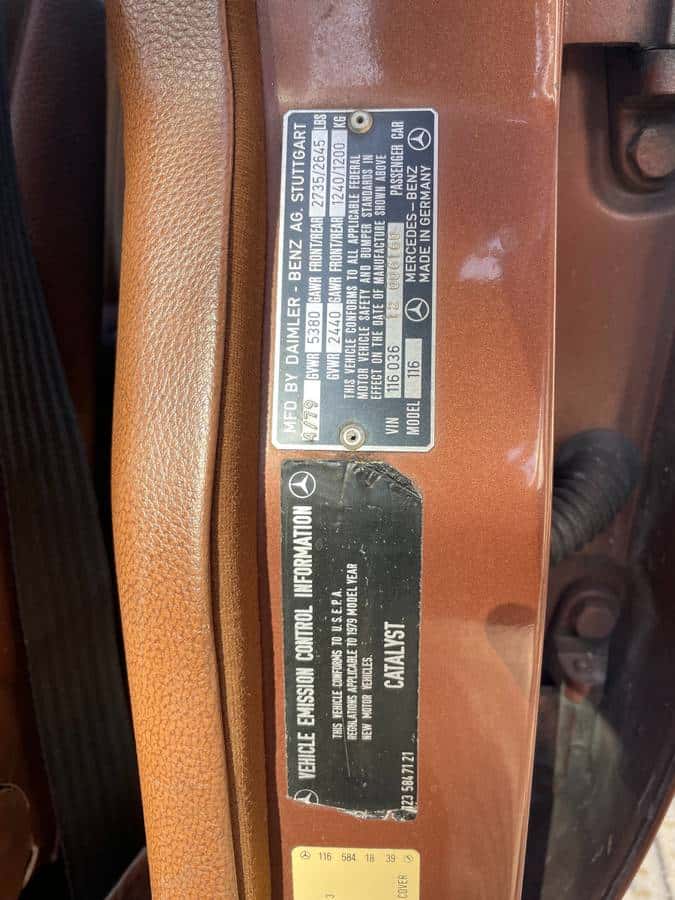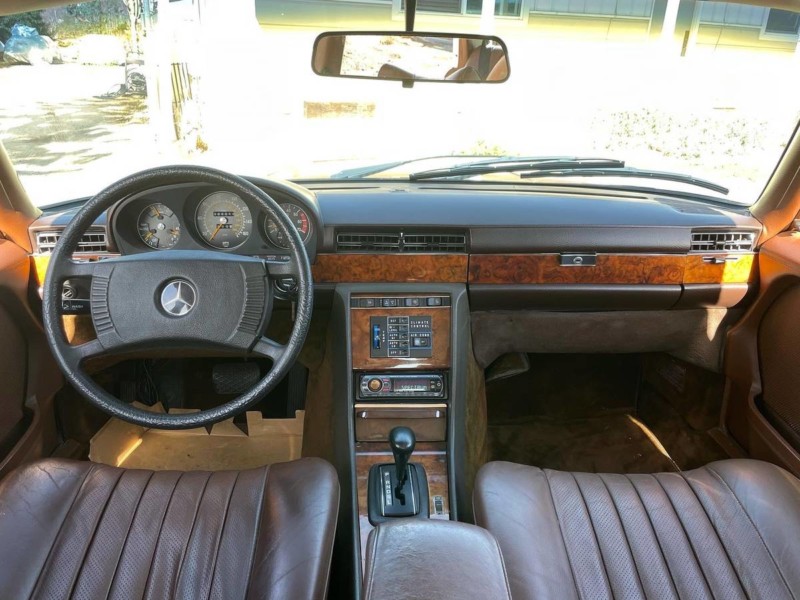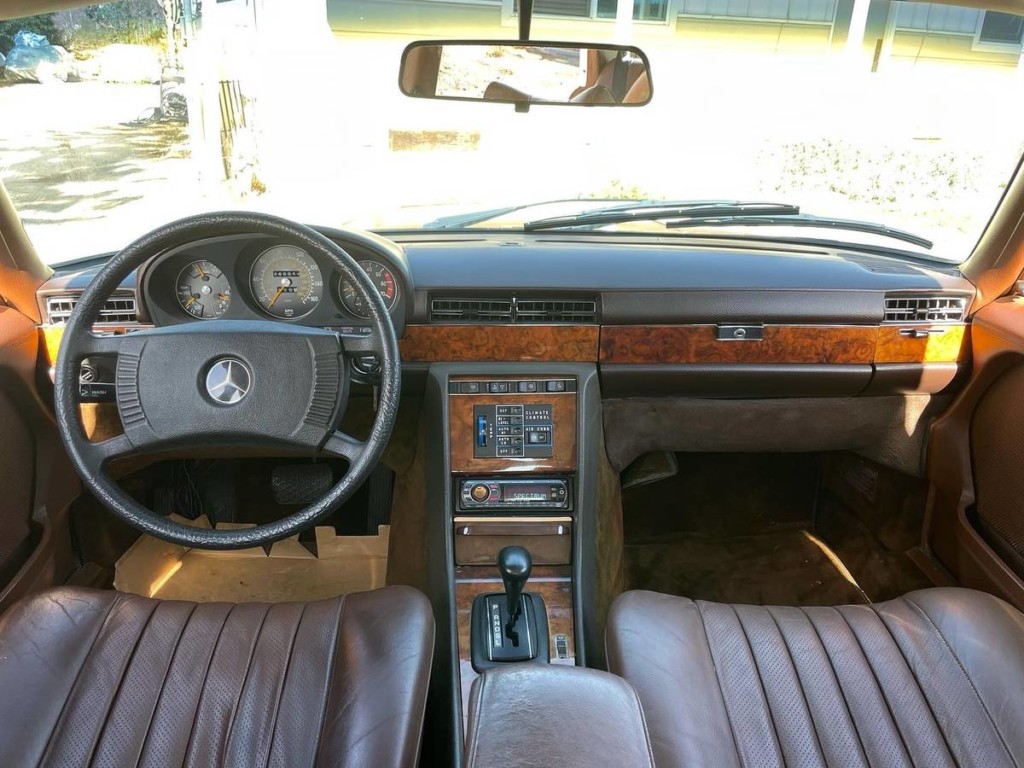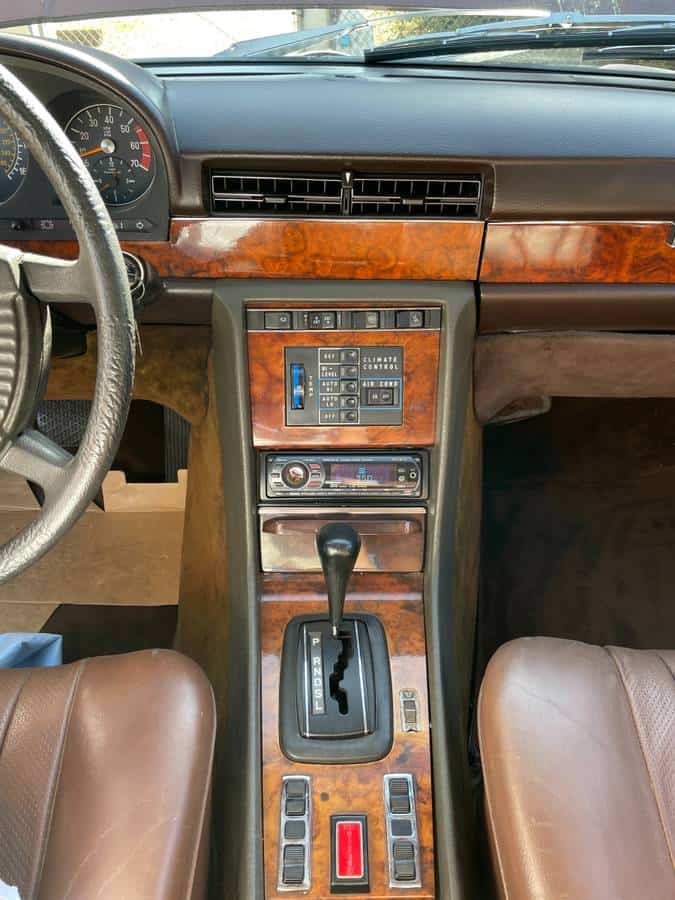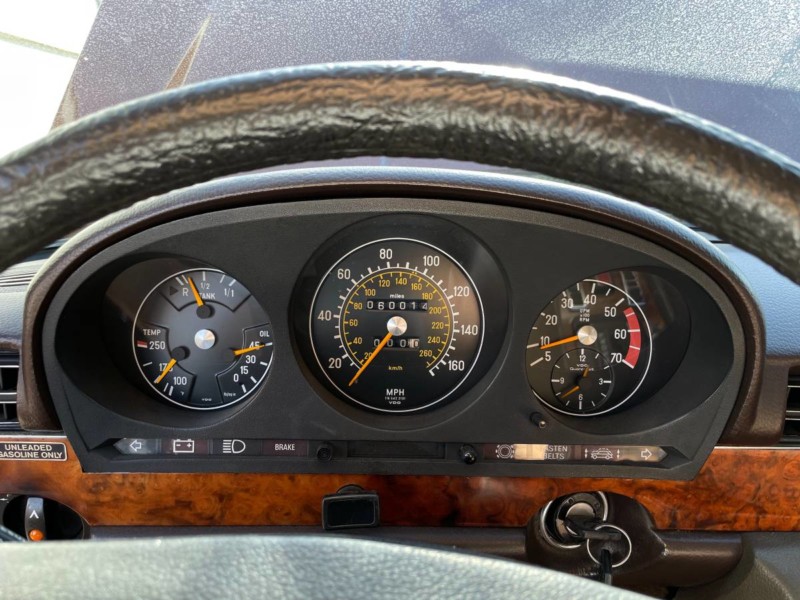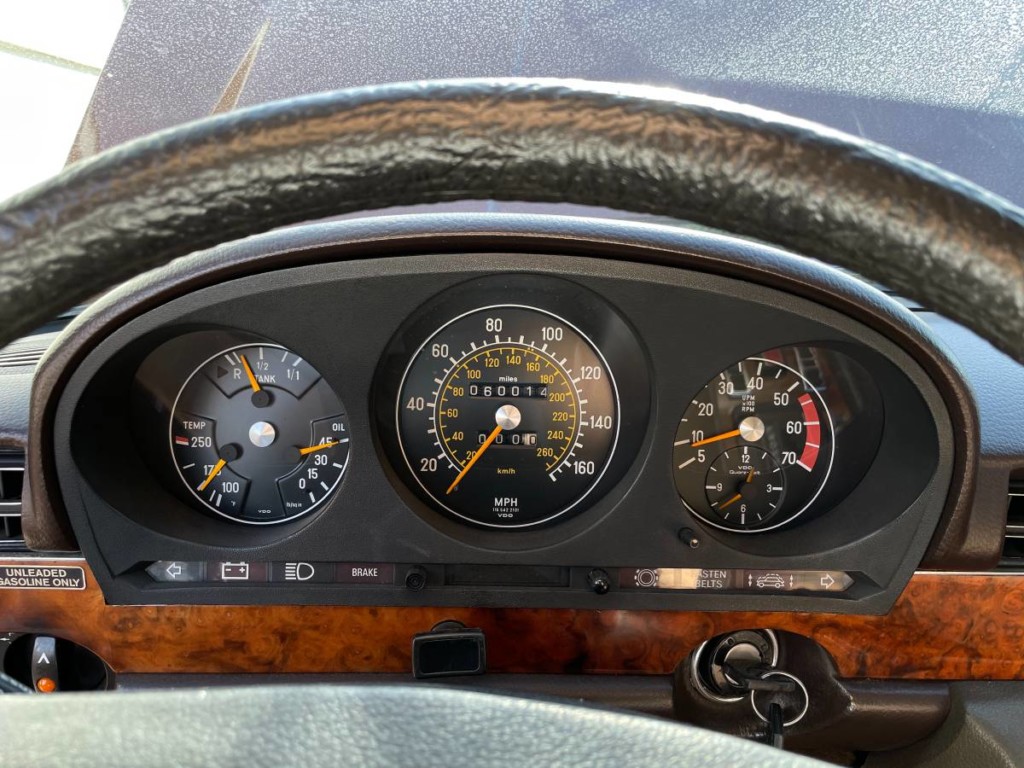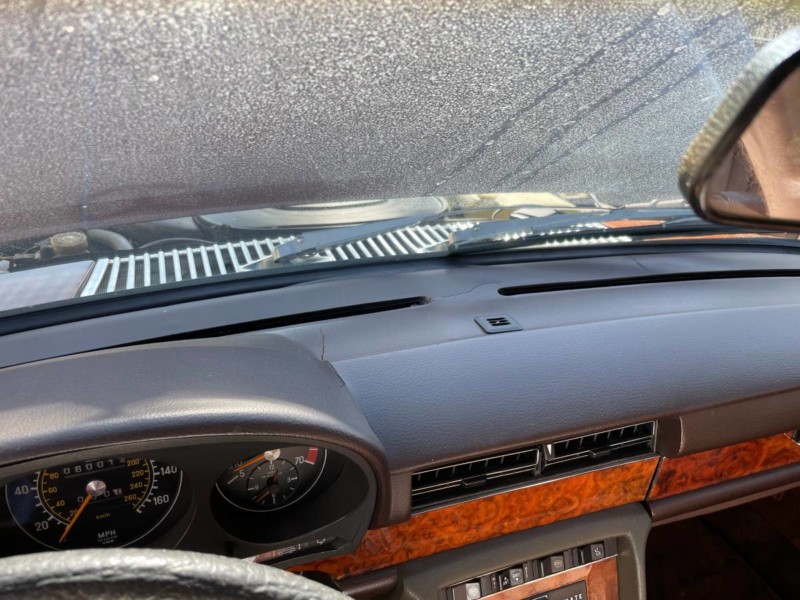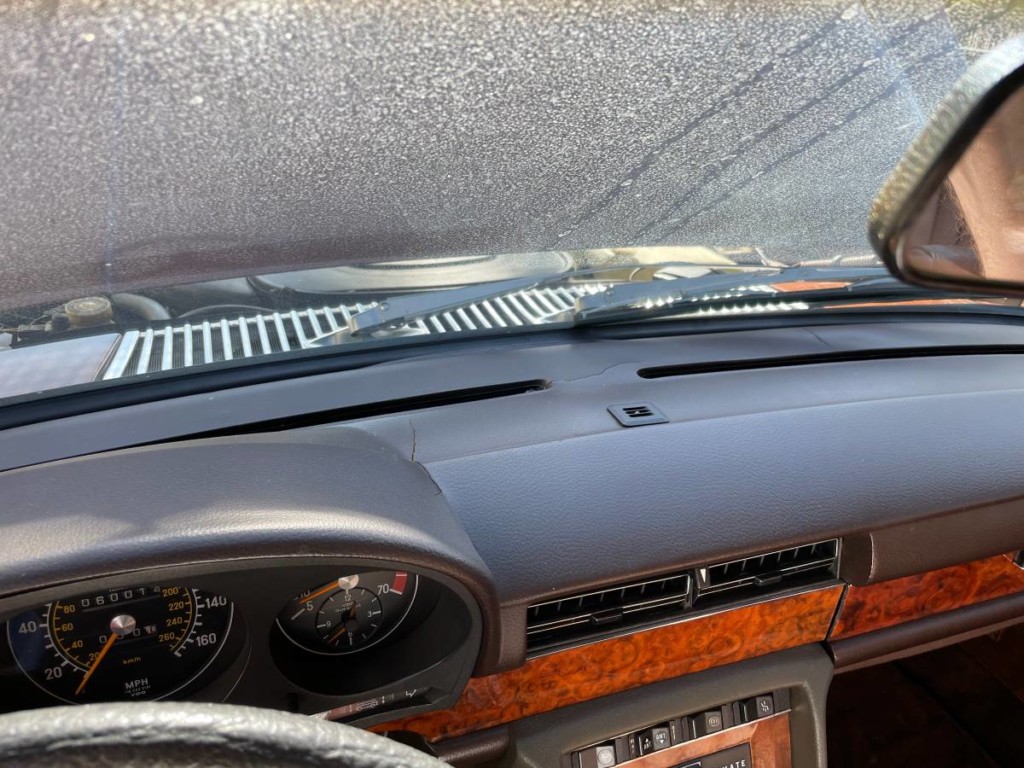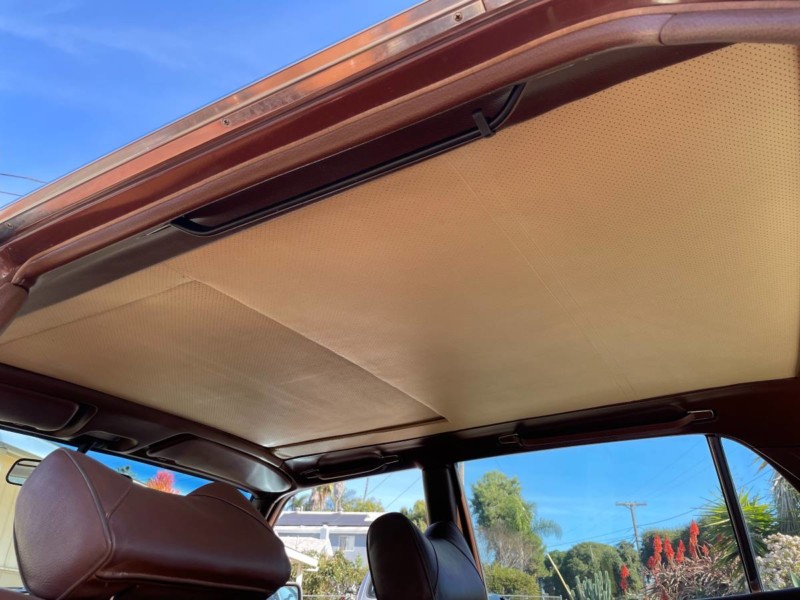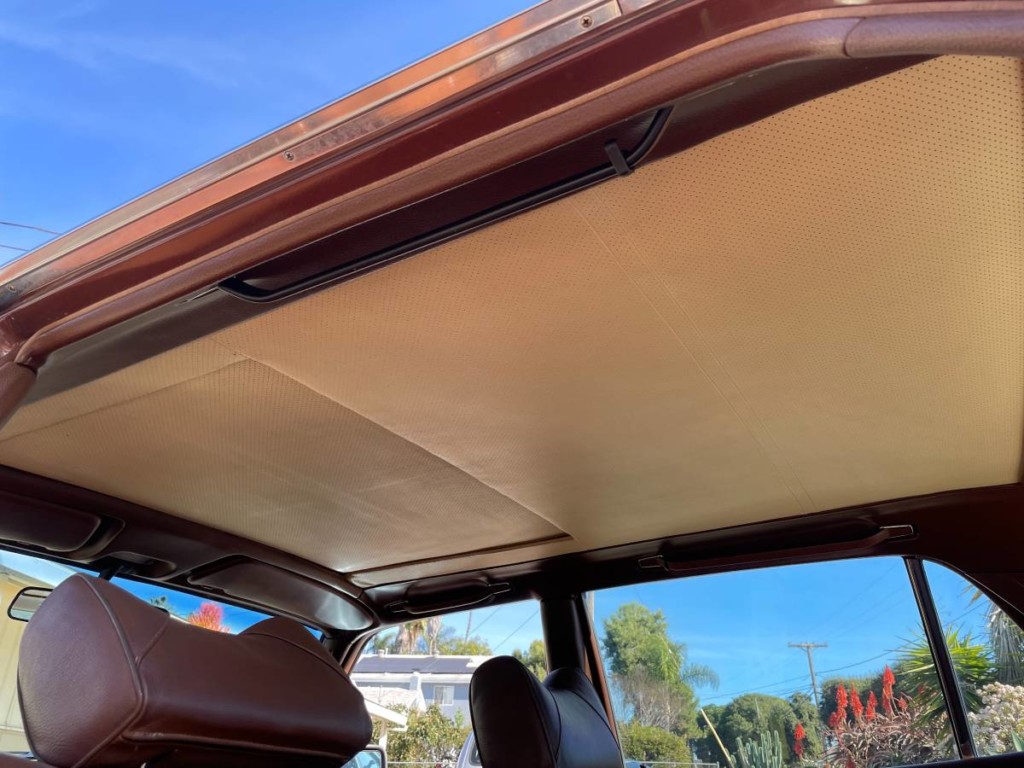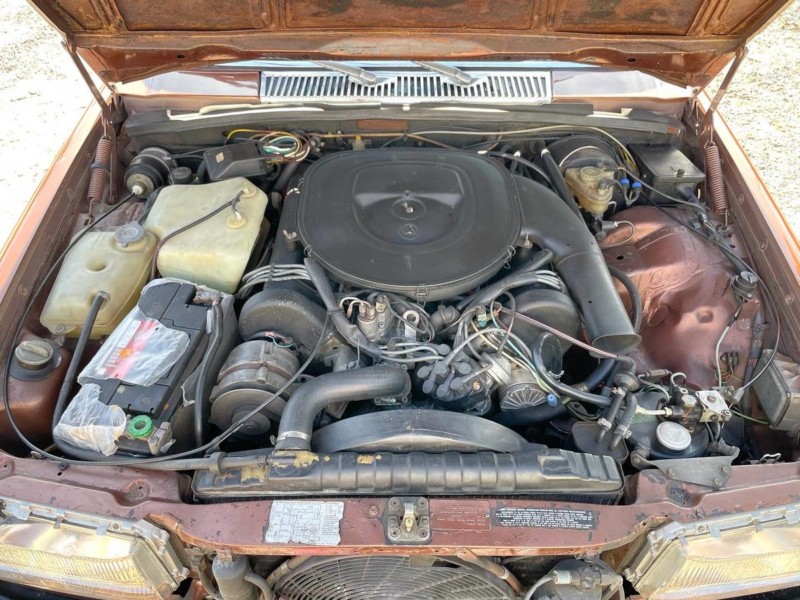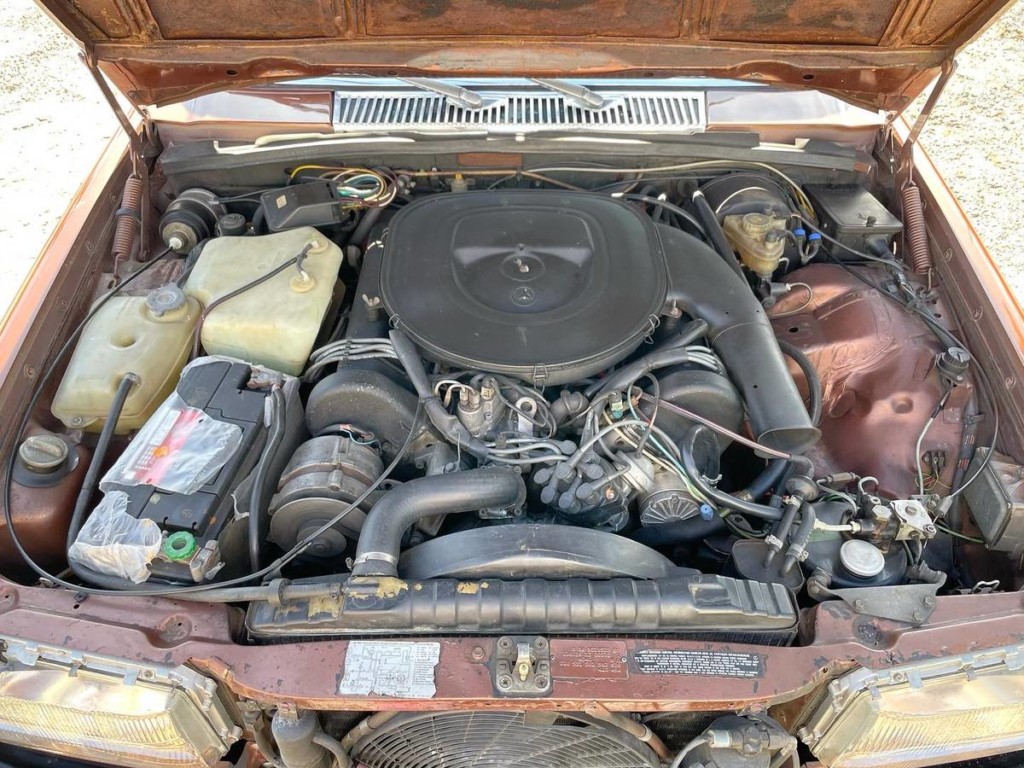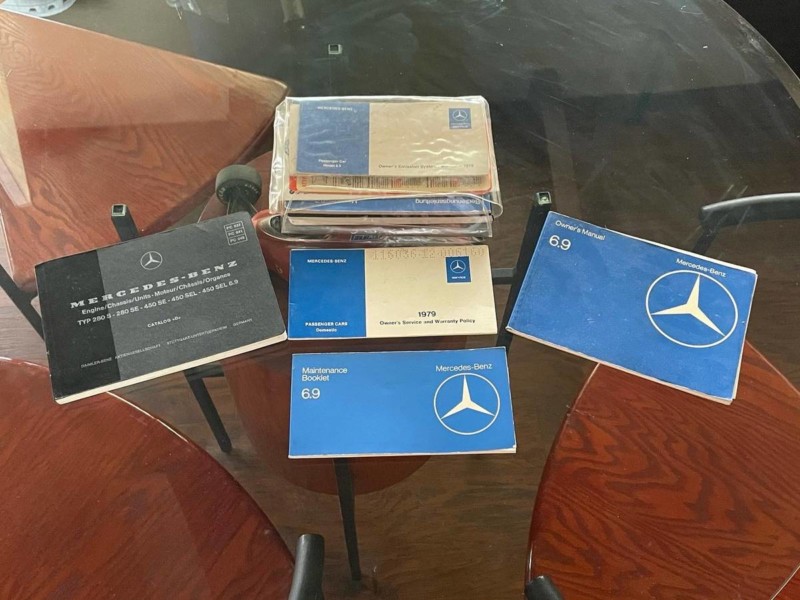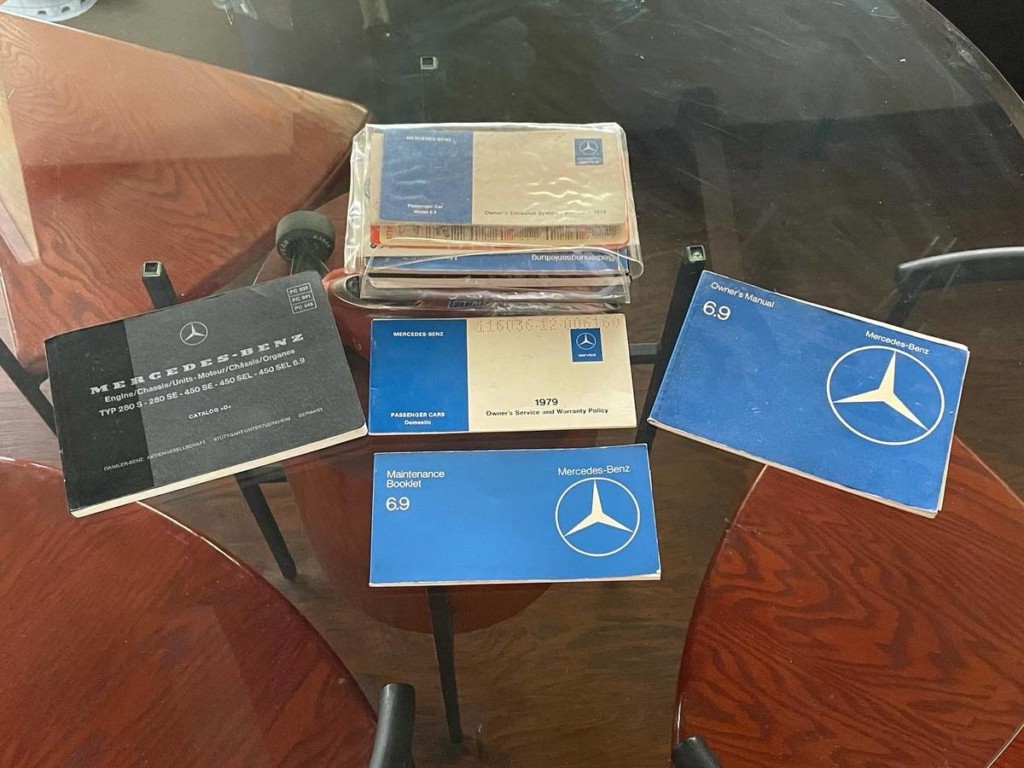 To list your own car, contact us
HERE
.
*SAE rated from factory. May not reflect current output.
*Performance numbers pulled from either the factory brochure or reputable automotive road tests.
*Base price when new does not reflect original MSRP of this particular car, nor does it reflect what the original owner paid for it.
*Advertised price at time of posting. Sellers can raise or lower prices on their original ad at any time. Click on the original ad to view current price/availability.
Mileage Disclaimer: NOC has not confirmed if the mileage stated by the seller is true and accurate. It is up to the buyer to verify these claims. Vehicle history reports, service records stating mileage, and even inspections of odometer tampering are recommended.
Share This Car With A Friend: